Posted at 12:21 am in Uncategorized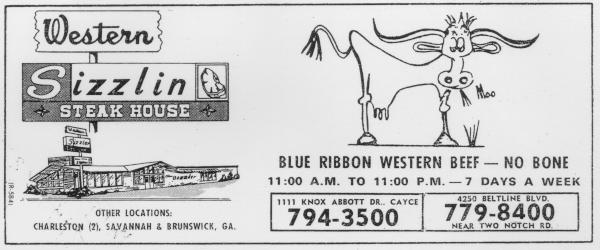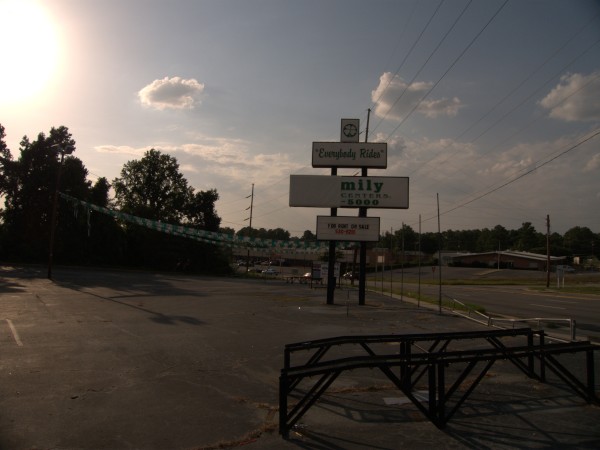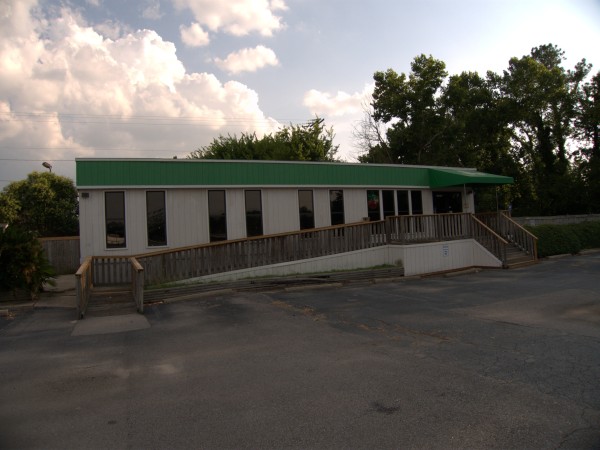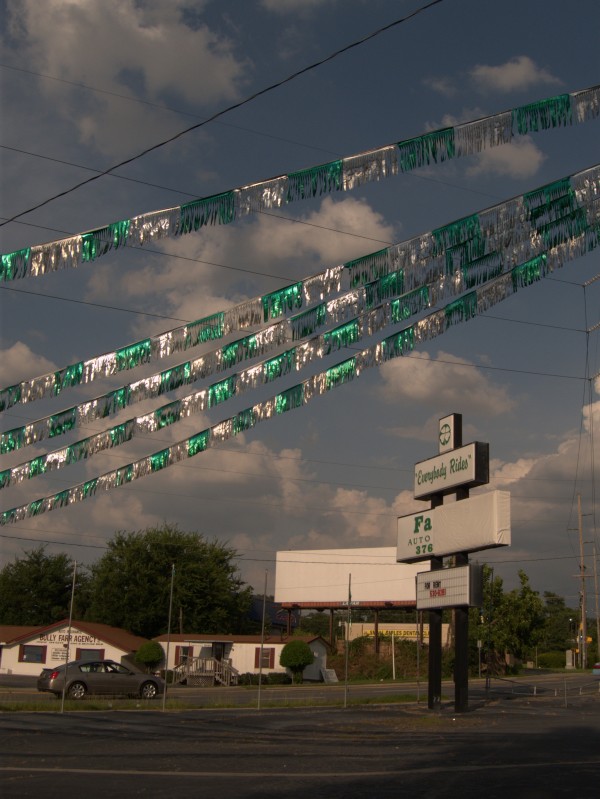 I've written before of my first experiences with a "Steak House" at Ponderosa in Trenholm Plaza, and how after that we became regulars at Quincy's on Two Notch.
After I moved out on my own, I mentally divided steak-houses into tiers. In the top tier were Quincy's and Ryan's. In the middle tier were Western Sizzlin and Golden Corral, while in the bottom tier were Western Steer and various one-offs. These weren't hard and fast, and over time Ryan's went way down in my estimation, while Golden Corral came up while Western Sizzlin stayed solidly middle tier the whole time.
The ad from the 1974 phonebook says there were Sizzlin locations in Charleston, Savannah and Brunswick. By the time I moved to Fayetteville in 1985, there was certainly one there, on Raeford Road within walking distance from my apartment, and I believe there was one nearby on I-95 as well (though it could have been a Steer), which the owner's wife took as a special decorating project producing the most jam-packed-with-decor steak house in existence.
The one in Faytetteville was gone the last time I checked (July 2009), as are both here in Columbia (the one on Knox Abbott was a number of restaurants including Crazy Buffet and Hot China Buffet and is now vacant again). I'm pretty sure the one in Charleston is gone, or at least I've never run into it. I have no idea about the one in Brunswick either, but the one in Savannah ("Pooler", actually) is still going strong. That has been our way-point on trips to Florida for many years, and we take a picture in front of one of their signs on each trip. They seem to keep staff forever, and one of the waitresses always used to recognize my us by remembering my father though she saw him no more than twice a year. Over the years, the buffett has gained in importance in comparison to the "steak" aspect, but it's still solidly middle-tier and comfortable.
After the Sizzlin closed, the place became another restaurant A Touch of Class, which I can't recall at all. Obviously at some point between then and now, the original Sizzlin building was torn down and the Family Auto Centers trailer-office etc was put on the lot, which sold used cars, with the inevitable (though always welcome) fuzzy streamers.
Postscript: Just noticed that in the yellow pages ad, while the main graphic does say Western Sizzlin if you look closely at the pictured building (click through to the higher res shot), the building's sign and the building itself clearly says Western Sizzler!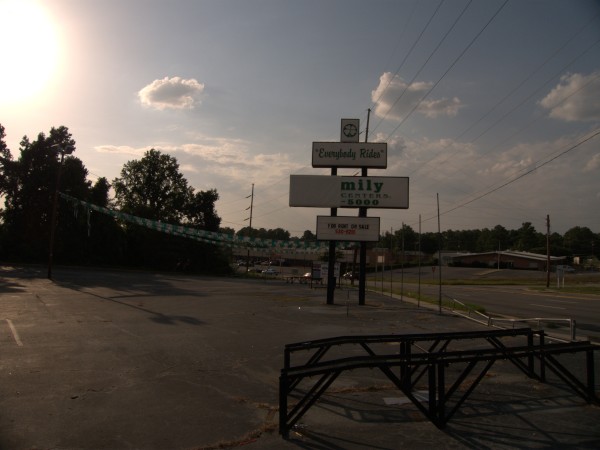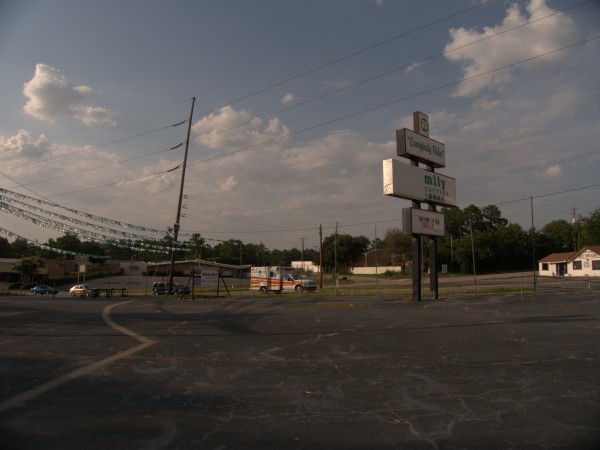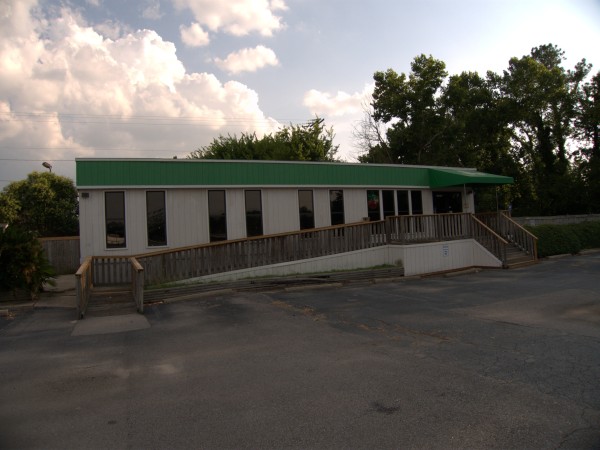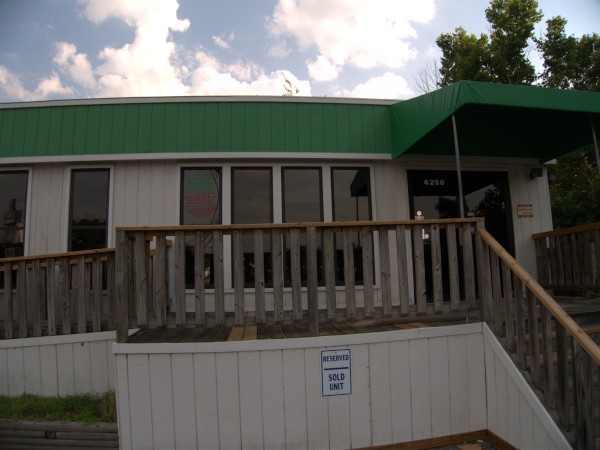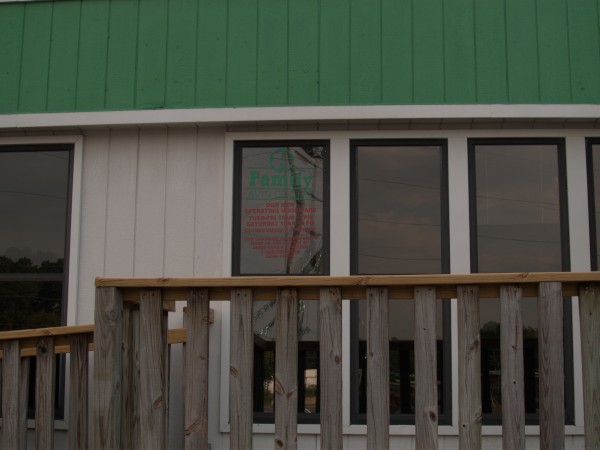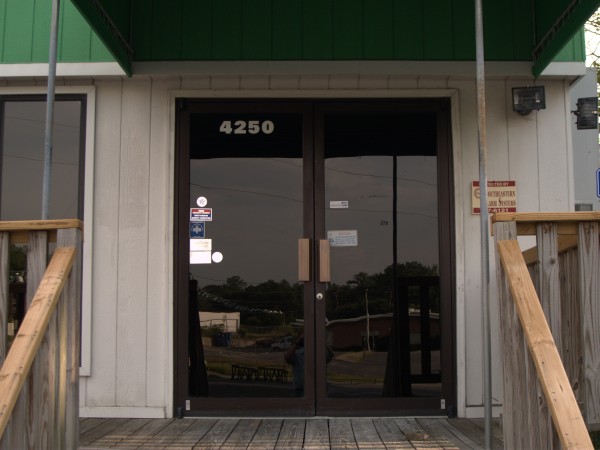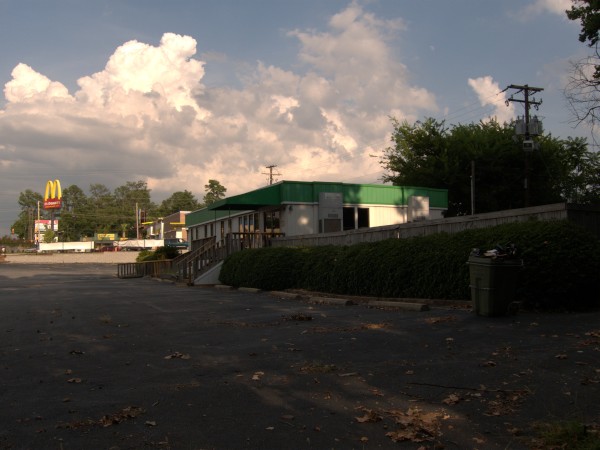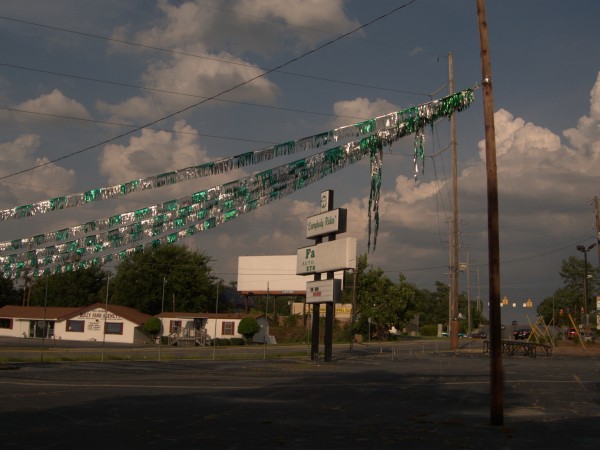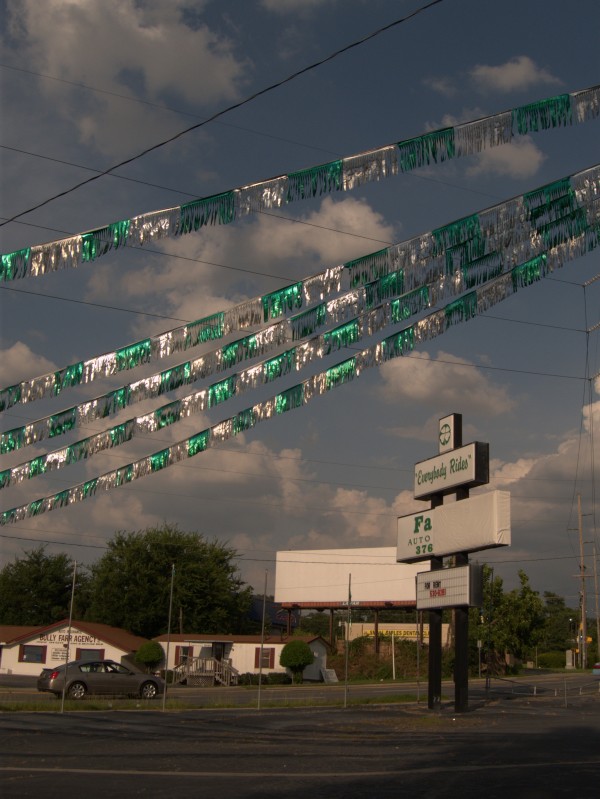 5 Responses to 'Western Sizzlin Steak House / A Touch of Class / Family Auto Centers, 4250 Beltline Boulevard: 1980s/2010'
Subscribe to comments with RSS or TrackBack to 'Western Sizzlin Steak House / A Touch of Class / Family Auto Centers, 4250 Beltline Boulevard: 1980s/2010'.
Leave a Reply