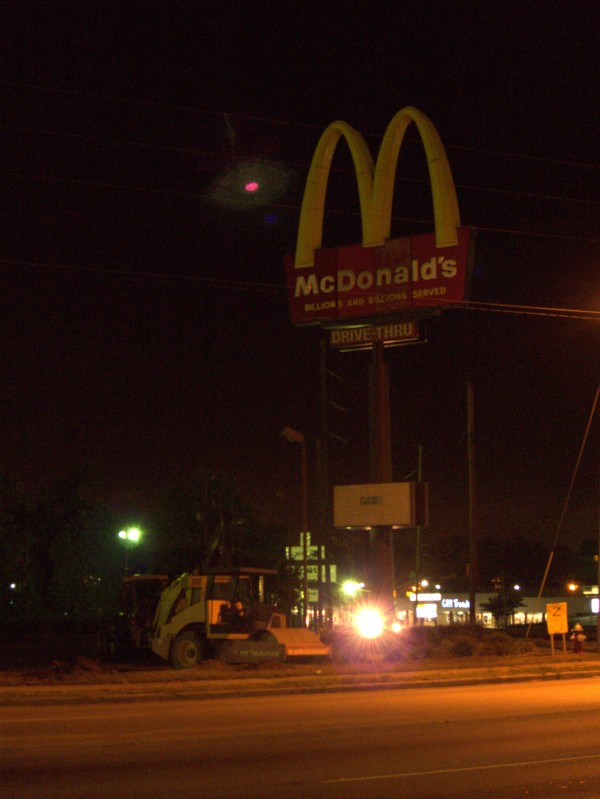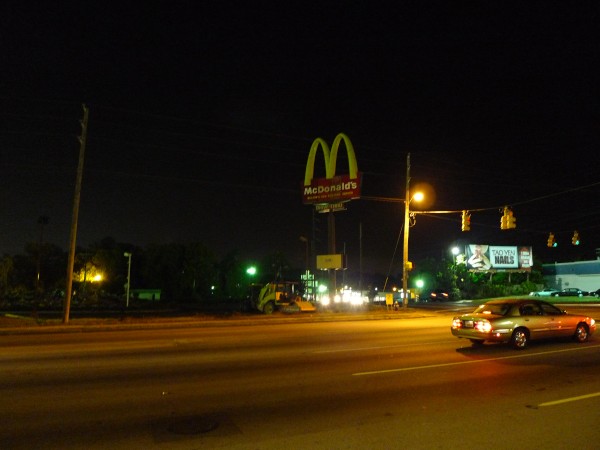 Well, I wasn't expecting that. I drove by McDonald's on Two Notch tonight and found the place razed to the ground (with the exception of the sign). There's a yellow "zoning" notice sign in front of the place, but I couldn't tell what it said from across the street, and I didn't stay because I was about to be panhandled. I wouldn't have taken night pictures anyway, but with the bulldozer parked there, I was afraid that the sign would be gone by tomorrow.
This McDonald's, on the corner of Two Notch & Beltline, took the place of Chappy's Authentic English Fish & Chips in 1987, so it had been there a bit over 20 years. I don't believe I ever ate inside though I'm pretty sure I've gotten drinks at the drive-through. In general I haven't eaten much at McDonalds since the 1970s, but lately they have been getting better with pretty good coffee and wi-fi.
Apparently, this is being done to add drive-through capacity, according to this 9 Dec 2008 Zoning Board document:
This is a request to demolish and construct a fast food restaurant (McDonald's) with a drive-through. The property will have ingress/egress along Two Notch Road and Beltline Boulevard. The drive-through for the fast food restaurant is situated within the site such that adequate stacking for vehicles can be provided.
The ammended request for a double drive-through was apparently approved on 14 July 2009 at 10am and they didn't waste any time after that!
UPDATE 17 July 2009: OK, the above reads a bit disjointedly since I hadn't looked up the zoning documents before writing the first part, ie: I wouldn't have worried about the sign being bulldozed if I had known from the get-go that they were going to rebuild on the same lot.
Anyway, here are the daylight pictures: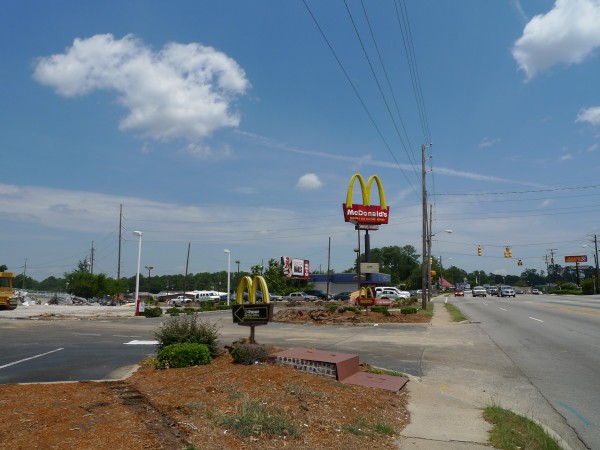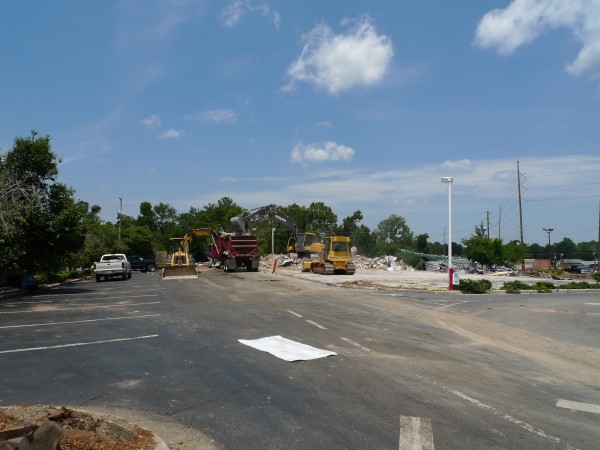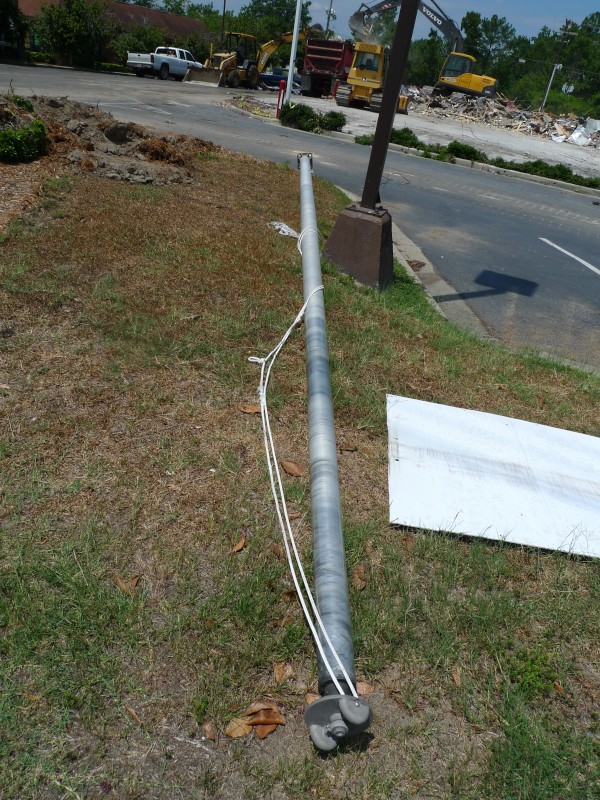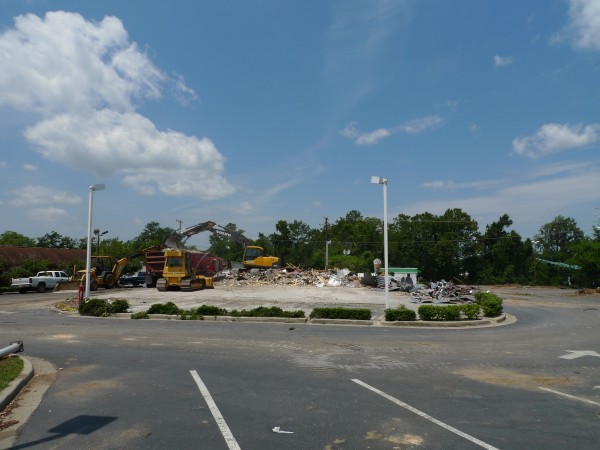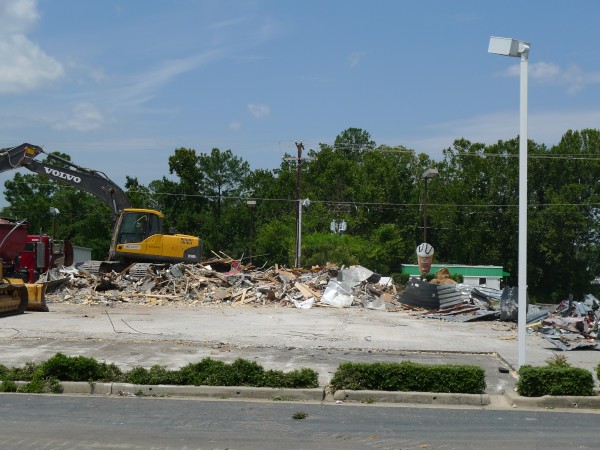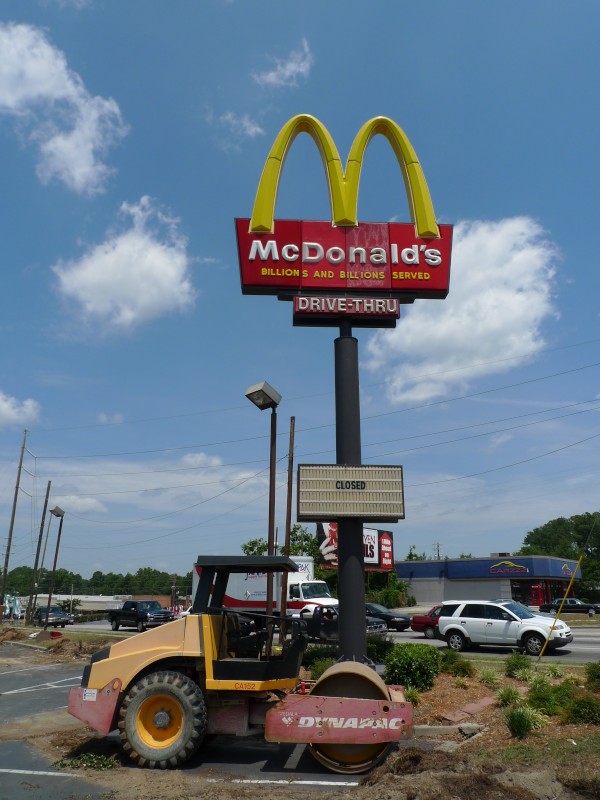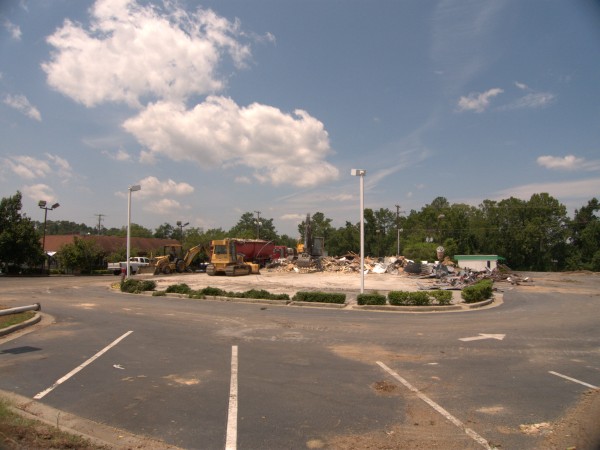 UPDATE 7 November 2009 -- Open again: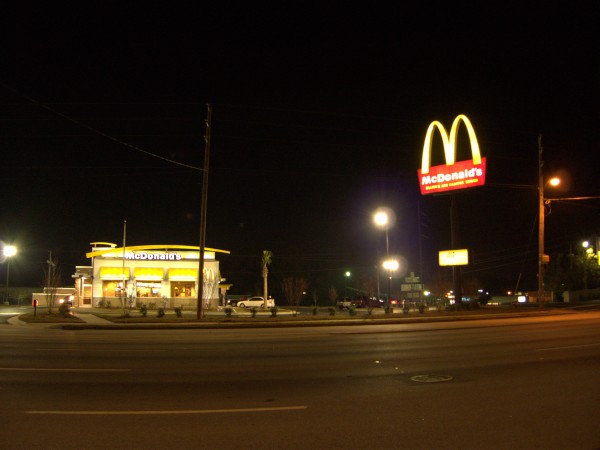 32 Responses to 'McDonald's Hamburgers, 2913 Two Notch Road: 14 July 2009'
Subscribe to comments with RSS
Leave a Reply