Archive for the 'Grand Strand' tag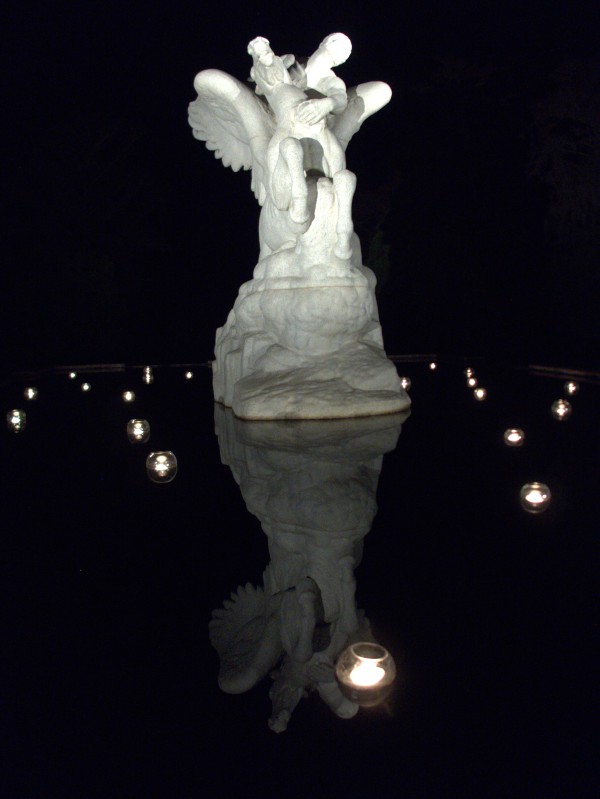 This year the annual Brookgreen Gardens Nights of 1000 Candles festival is set up a little differently in that you need to buy your tickets online in advance. This was done to prevent overcrowding and expedite the often rather tedious entrance process. It worked well, but I think they may have perhaps shot themselves a bit in the foot income-wise because it did seem to to reduce the crowd a good bit from previous years. At any rate, I chose 2 December this year, and the night was quite comfortable, not as cold as some years where I could barely feel the camera buttons through the frostbite, nor as warm as one or two years when I didn't need a jacket at all.
There's always a bit that's different or new every year, but this year the changes were fairly modest: I think the only one that really comes to mind is a new field of staked candles on the green space in front of Pegasus. The vintage christmas display did have some new roller coasters on the Lionel display, and they really zipped along!
The festival is running weekends through 18 December, so if you have some spare time, and are in, or can get to, the area, I highly recommend it.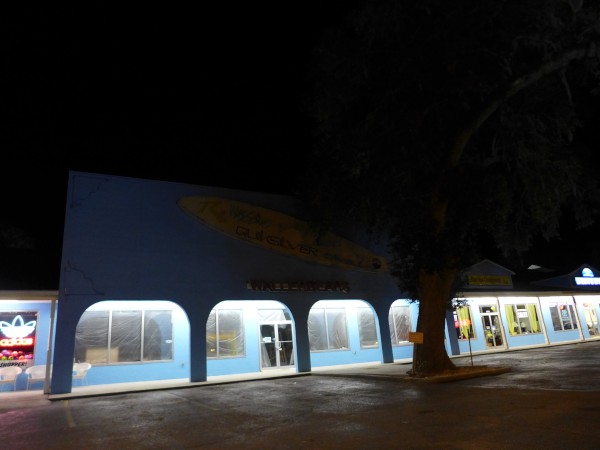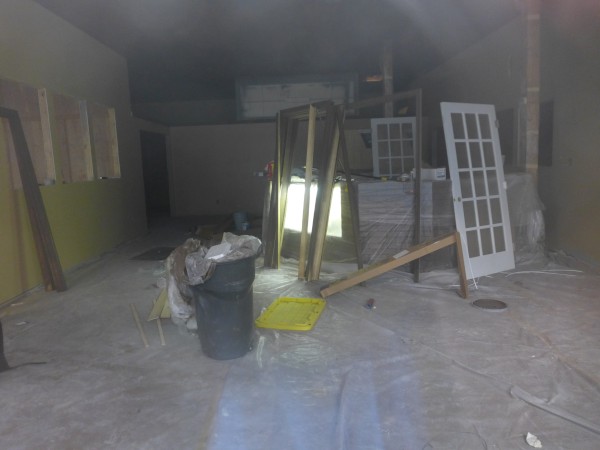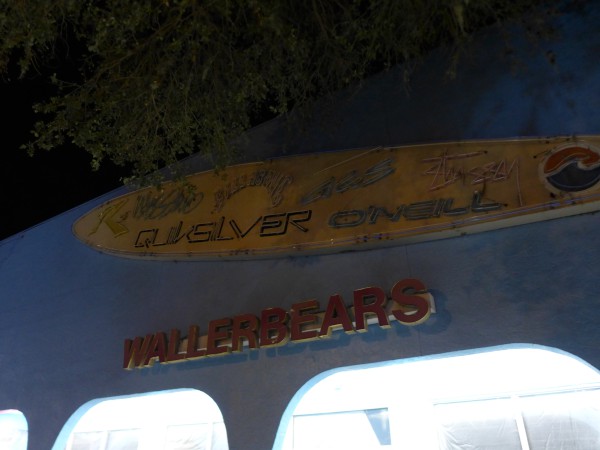 Well now, despite my taste in music, I'm probably the last person in the world to walk into a surf shop. So when I noticed that WallerBears in Myrtle Beach was closed (sometime after 18 June 2016 according to blog), it was not because I regretted missing the chance to freshen up my water wardrobe, but because I missed the sign, which impressed me enough several years ago that I took quite a few pictures of it: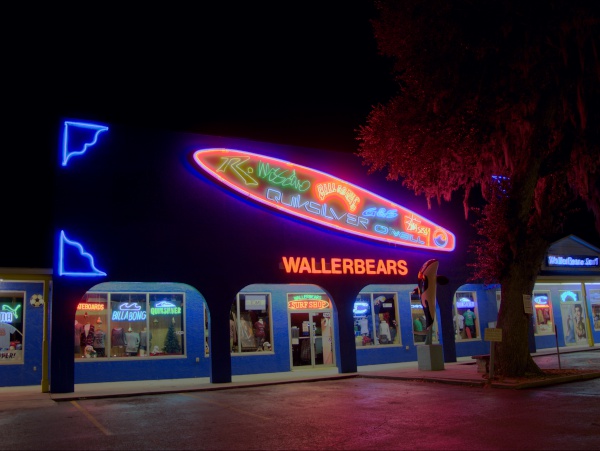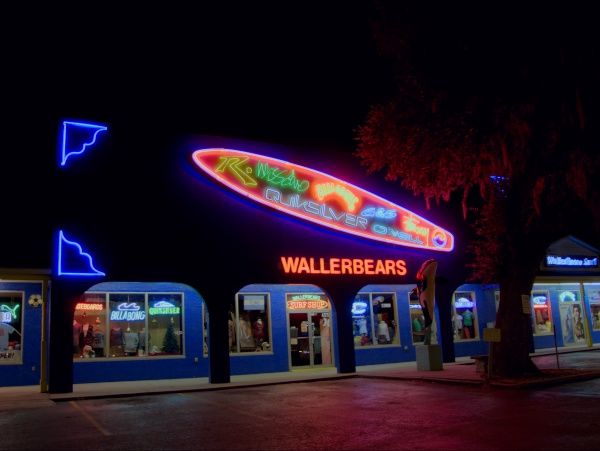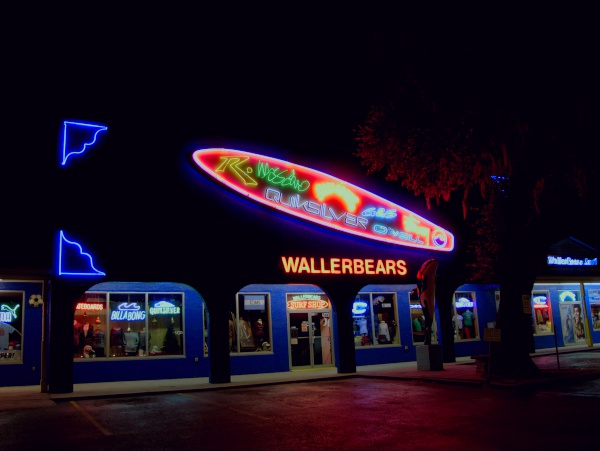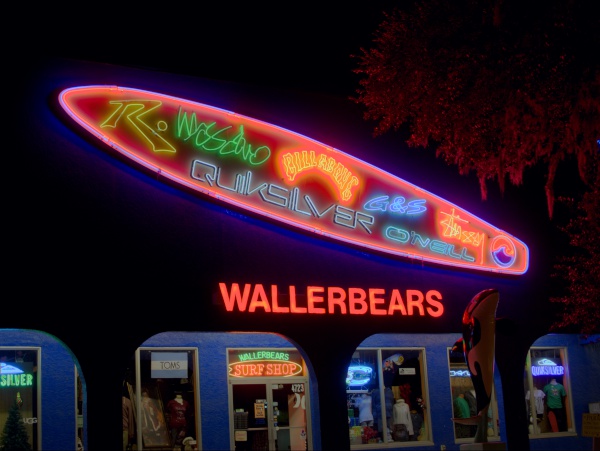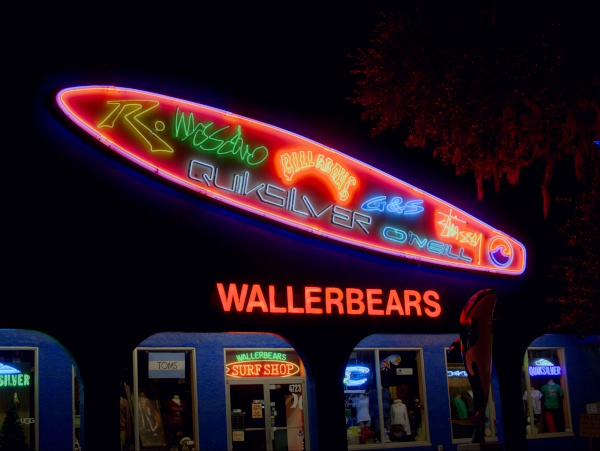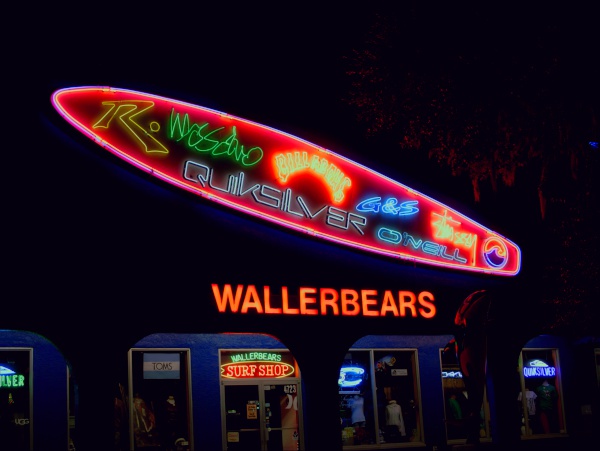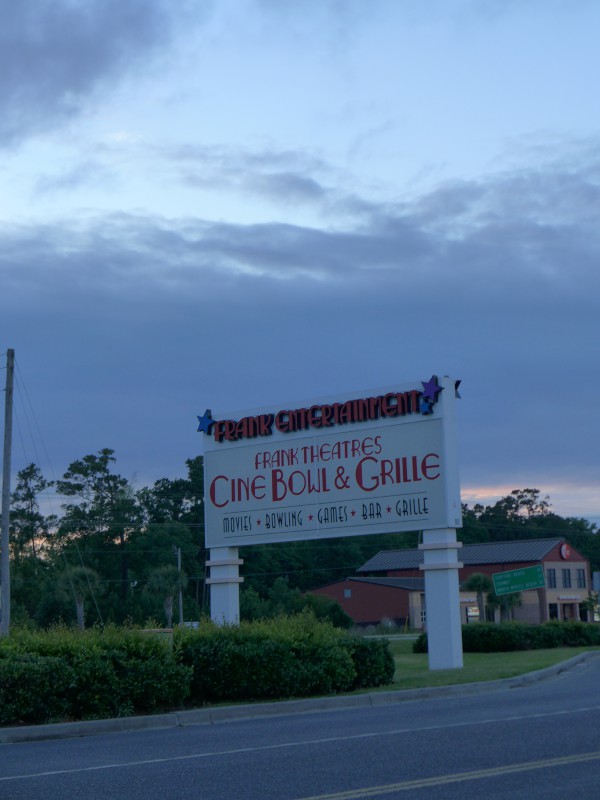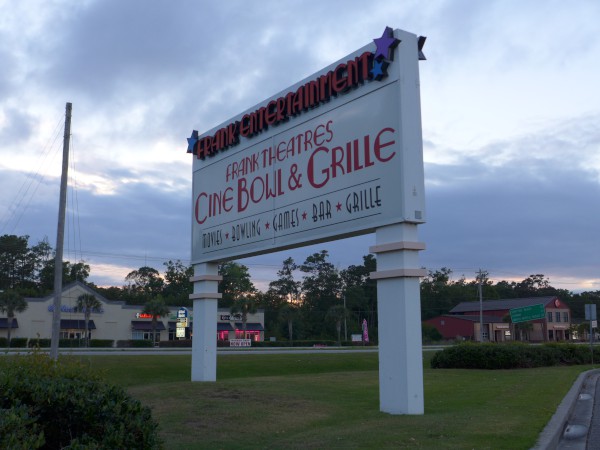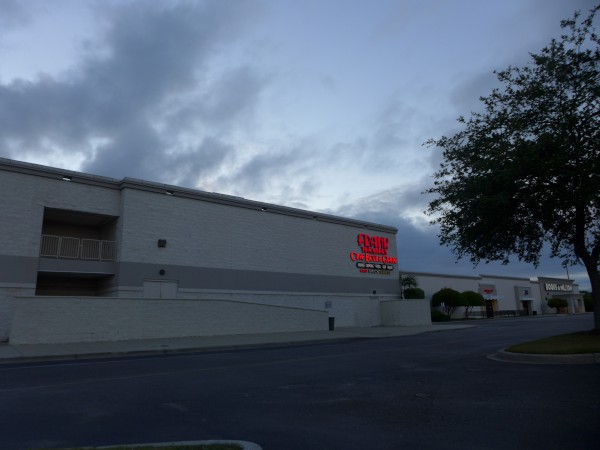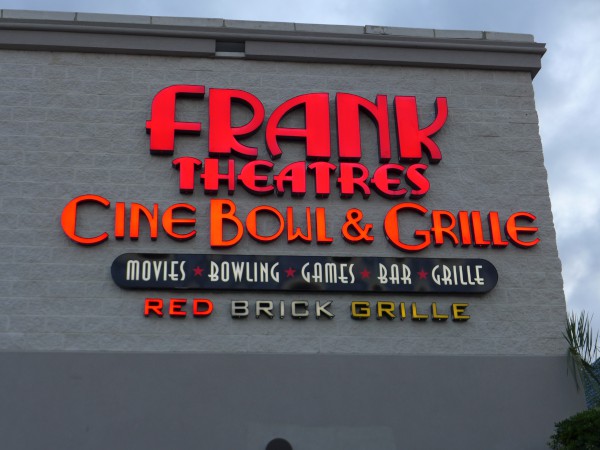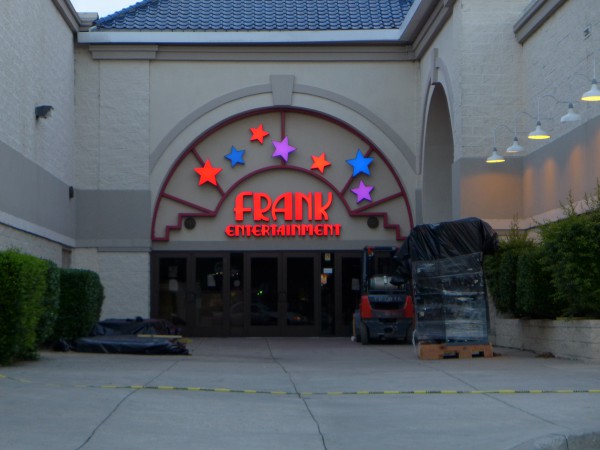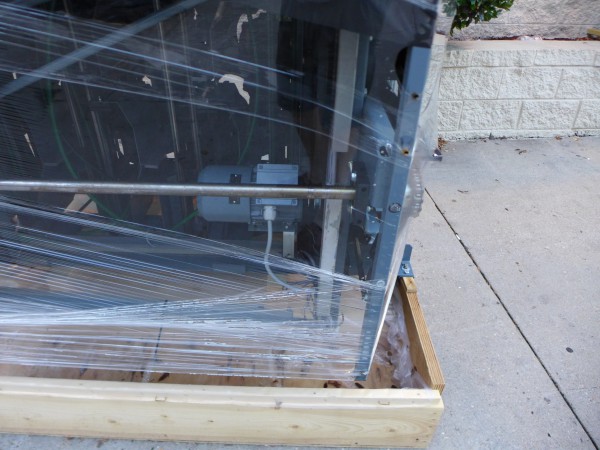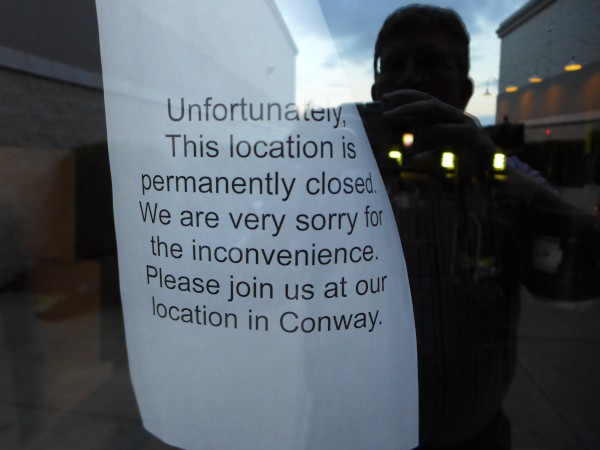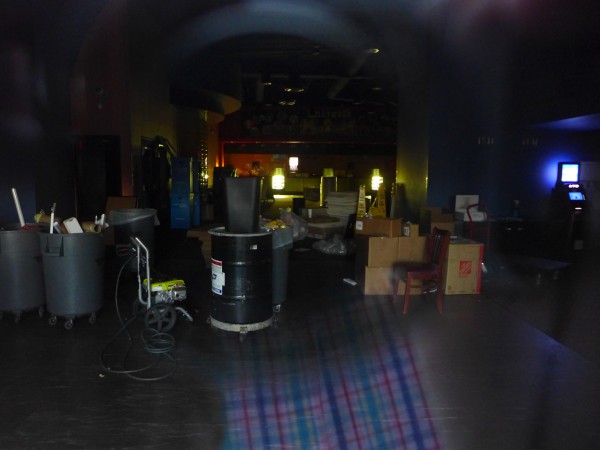 Murrels Inlet's hardluck mall Inlet Square took another blow in May with the closing of Frank Theaters.
This is actually the second set of theaters in this spot. I don't think I did a closing on it, but for many years this site was a Regal Cinema, and the setup kind of used to amuse me, since they often tore your ticket at the window and had no ticket taker inside. I'm sure many a teen just wandered in, and into a any showroom despite any lack of money or sufficent age for an "R" film.
After Regal closed, Frank Theaters leased the spot and did an extensive remodel for their cinema/restaurant/bowling/arcade conceptCine Bowl & Grille. I don't think the airport type restaurant and bar was really credible in the area, but the bowling alley portion seemed to do a good business as did the movies from what I could tell. There was no "attraction" screen like an "Imax" or "RPX", but it was all digital, and had pretty comfortable seats. I'm trying to recall the last movie I saw here, which would have been around Easter, but I'm drawing a blank.
At any rate, I was pretty surprised on my last trip around Memorial Day when I was googling movie times and nothing was coming up in Murrells Inlet: The Sun News has the story. On reflection, however, should have seen it coming. Several years before, I had seen this story about how the theater was way behind in lease payments to the mall. Since the place stayed open, I figured the two sides had worked something out. Apparently however, the theater was playing the same game as Borders Books, the "We're too important to you for you to kick us out" ploy. Given the sorry state of Inlet Square, you might almost expect that to work, but in the event, not.
In the past, when we stayed on Pawleys, we had the options of movies in Georgetown (The Hub), Litchfield (Tara), and Surfside (Deerfield Cinema), all south of Myrtle Beach. Now, the closest place is Market Commons.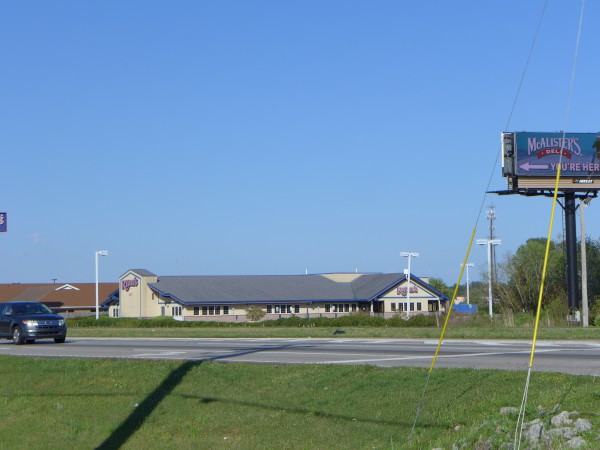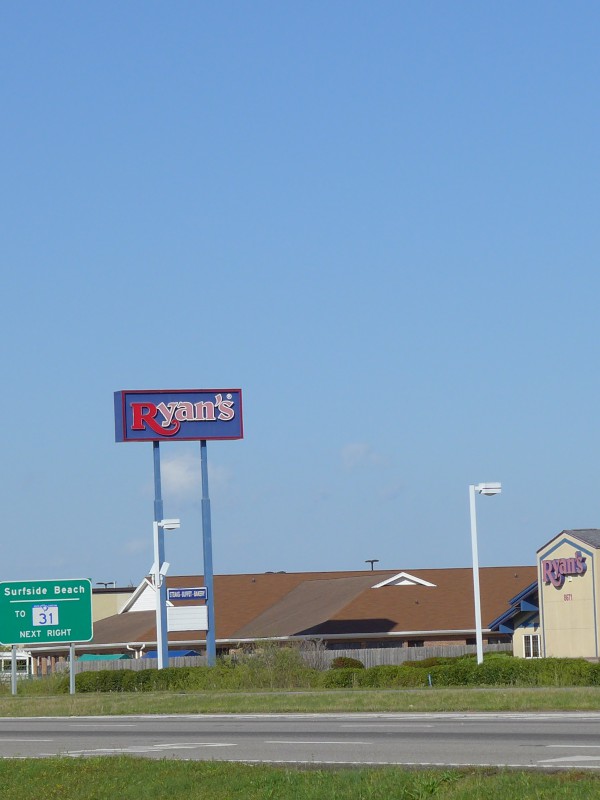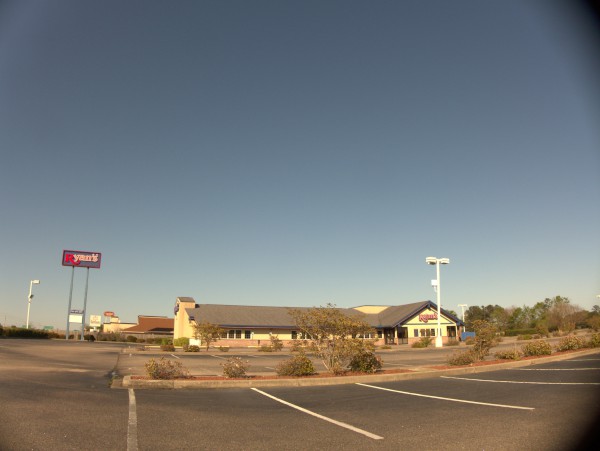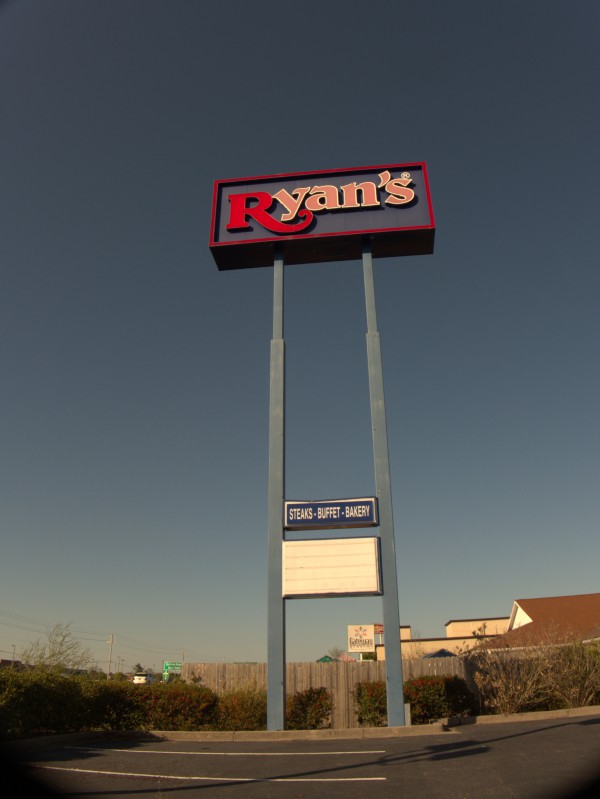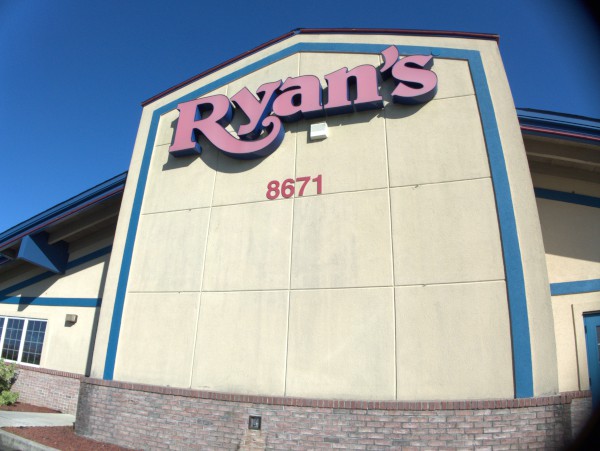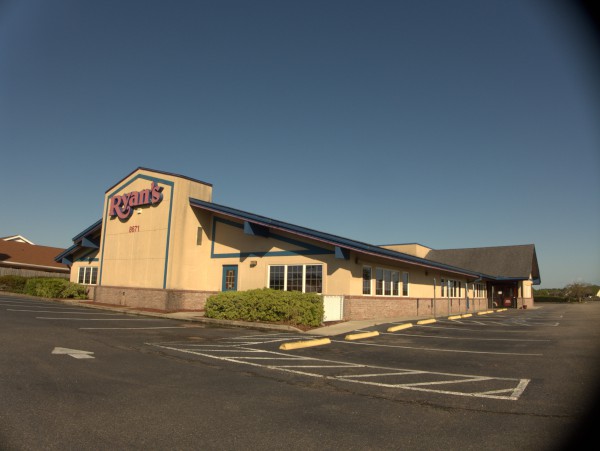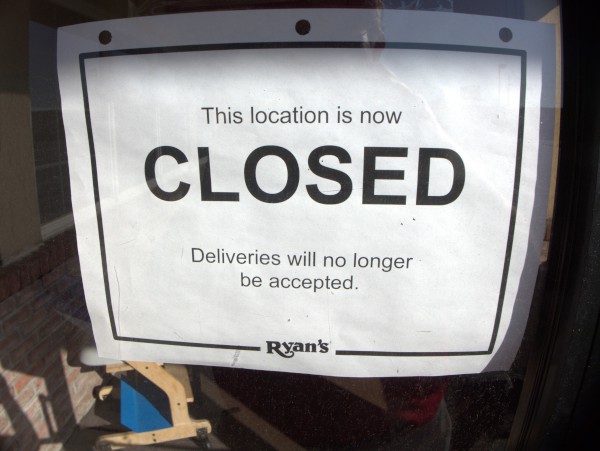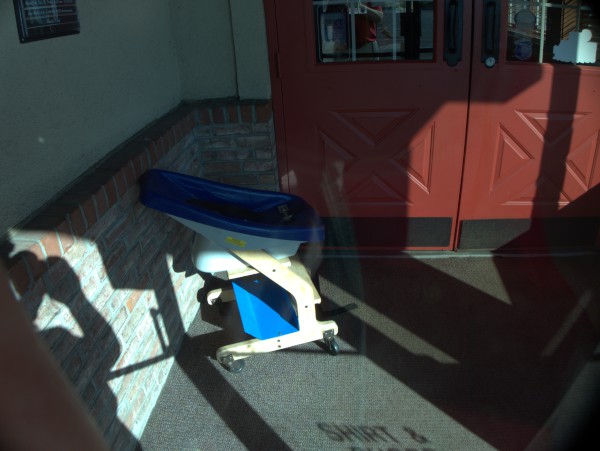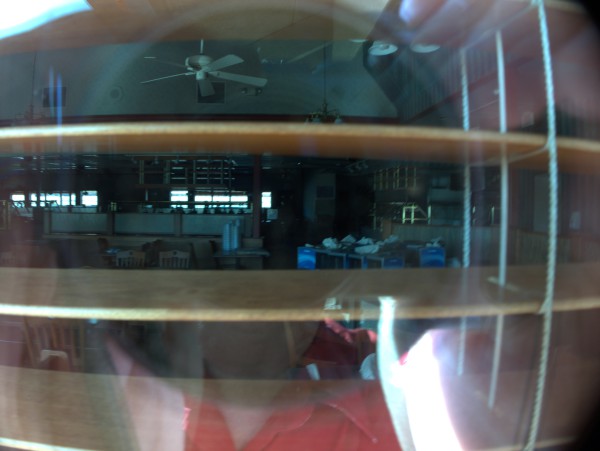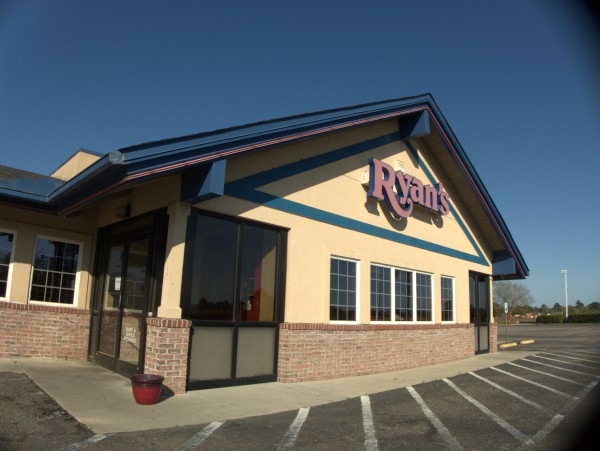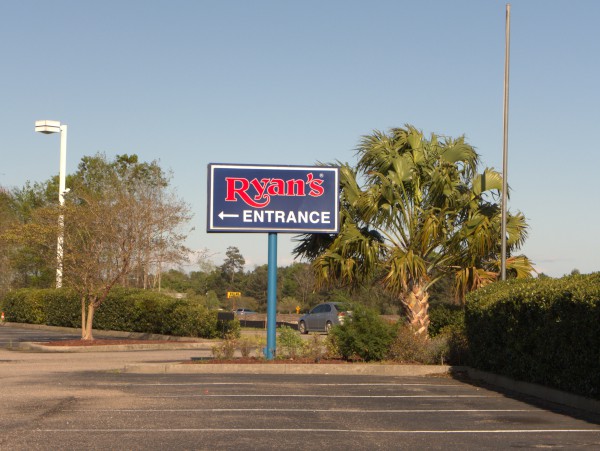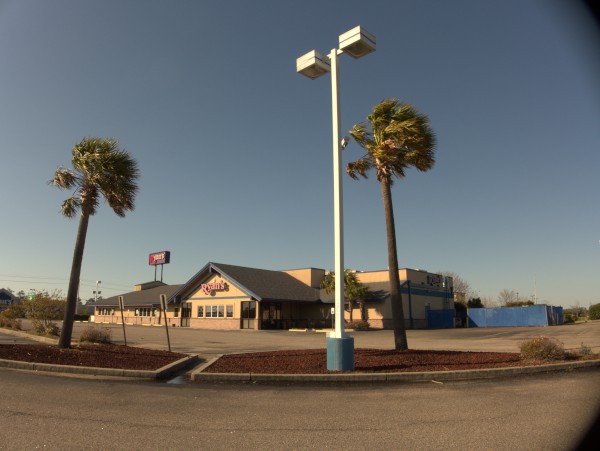 Another day, another .
This location of the floundering chain apparently closed on 6 March, along with the Conway store, leaving the North Myrtle Beach location as the only one in Horry County (I have not checked on the one Georgetown location).
This particular parcel is behind Walmart at the southeast corner of the intersection of US-17 Bypass and SC-544. The area is still growing, with an active Kohl's/Home Depot strip across from Walmart and a Target anchored strip on the northwest corner. This resturant itself apparently did a very good business, but the problems of the parent chain nonetheless dragged it down.
Posted at 12:29 am in Uncategorized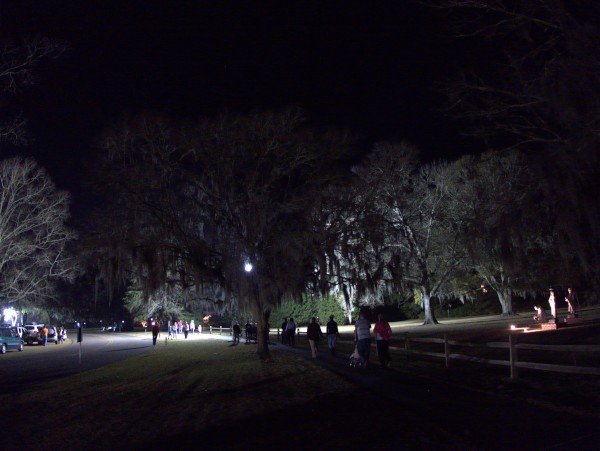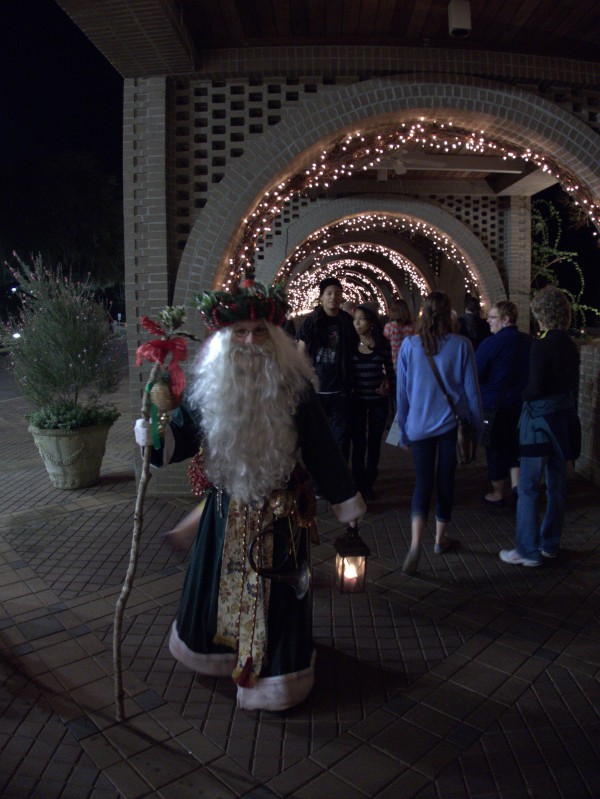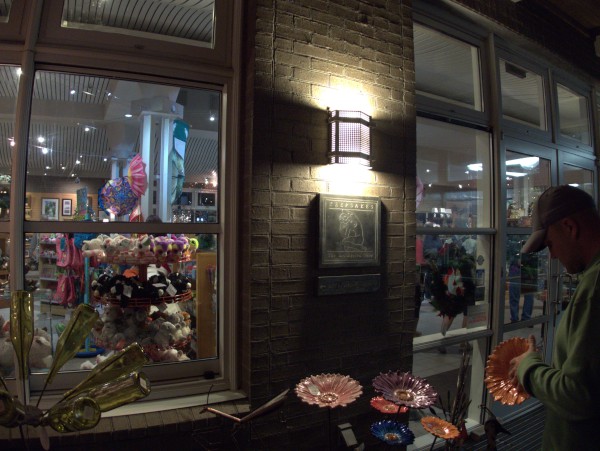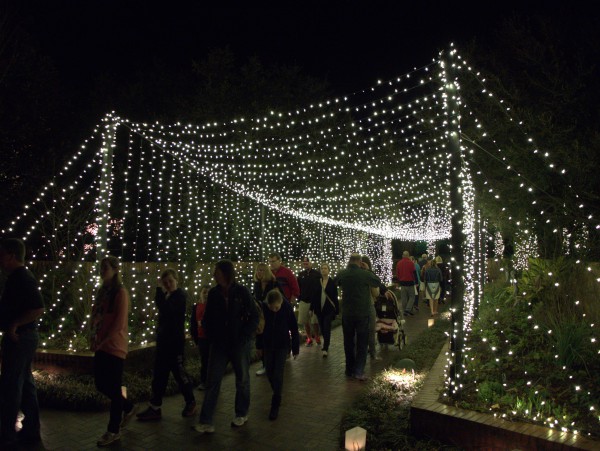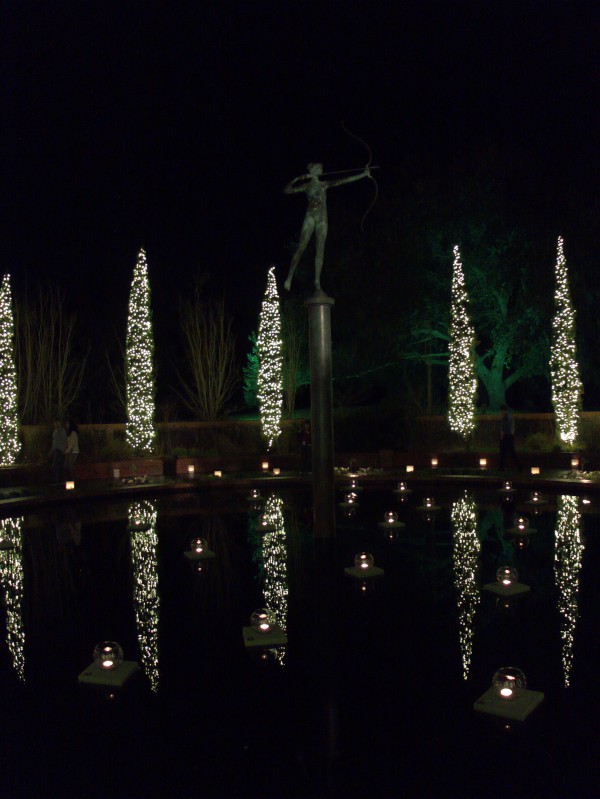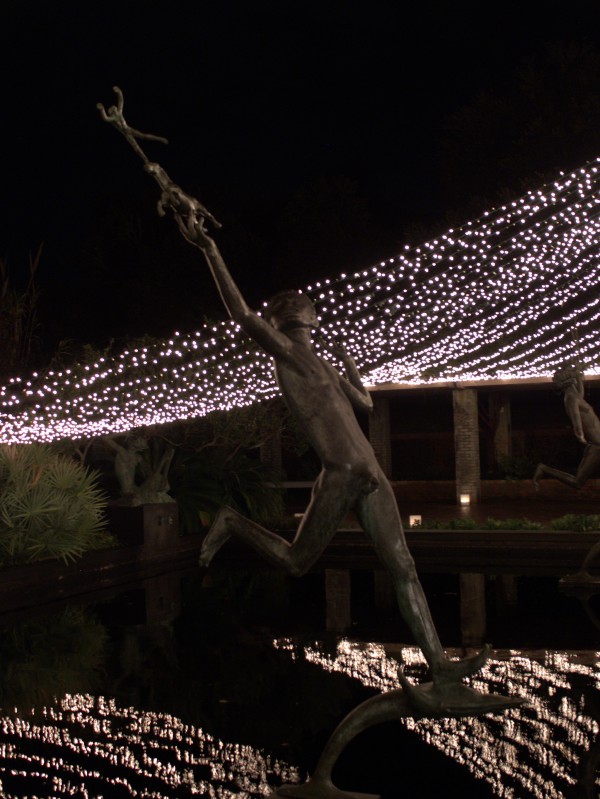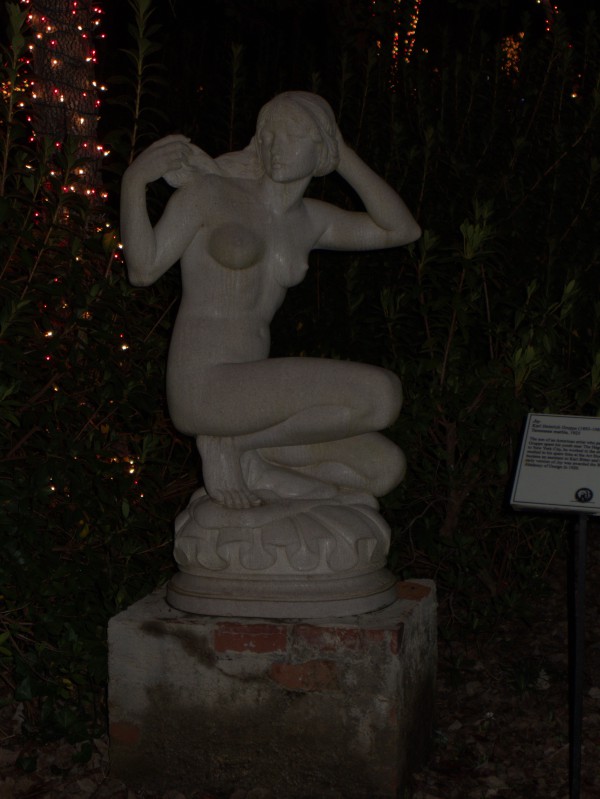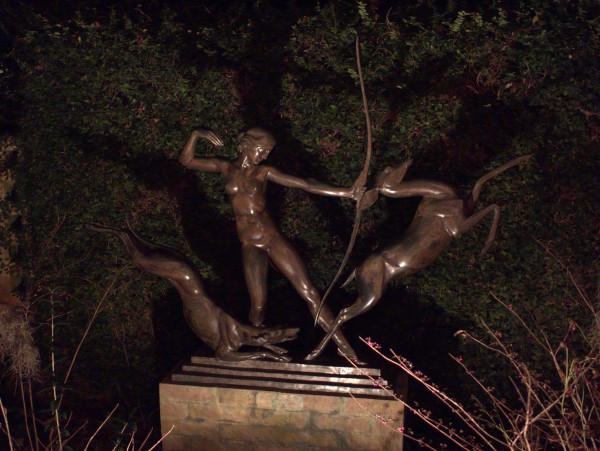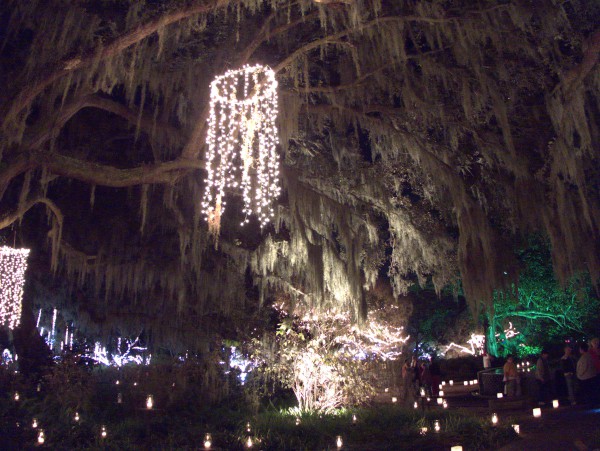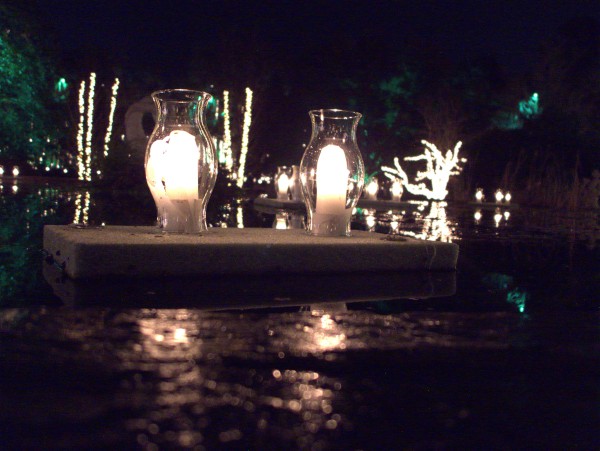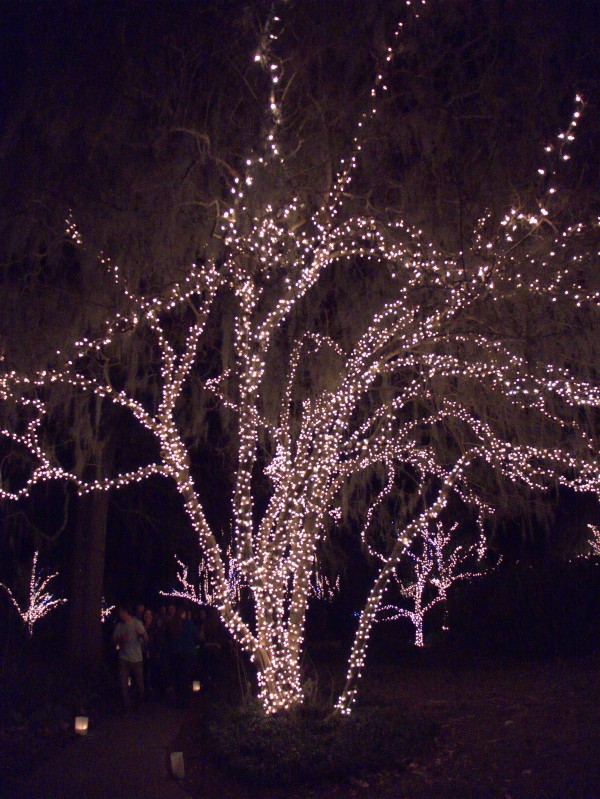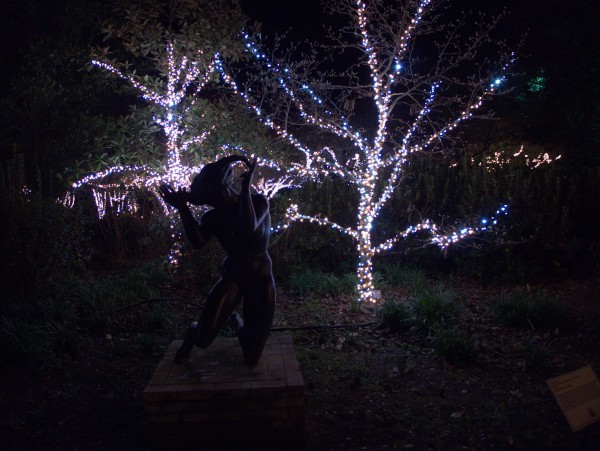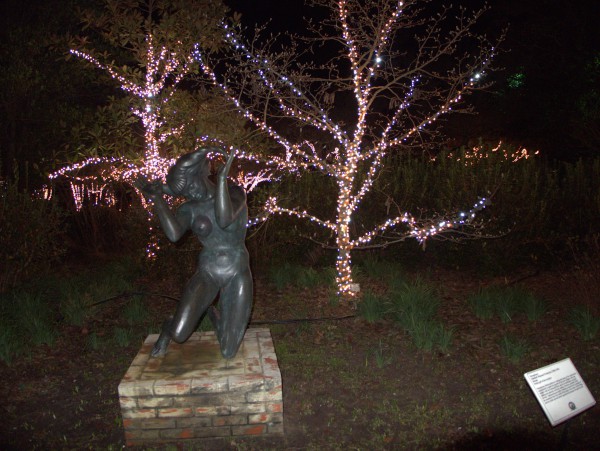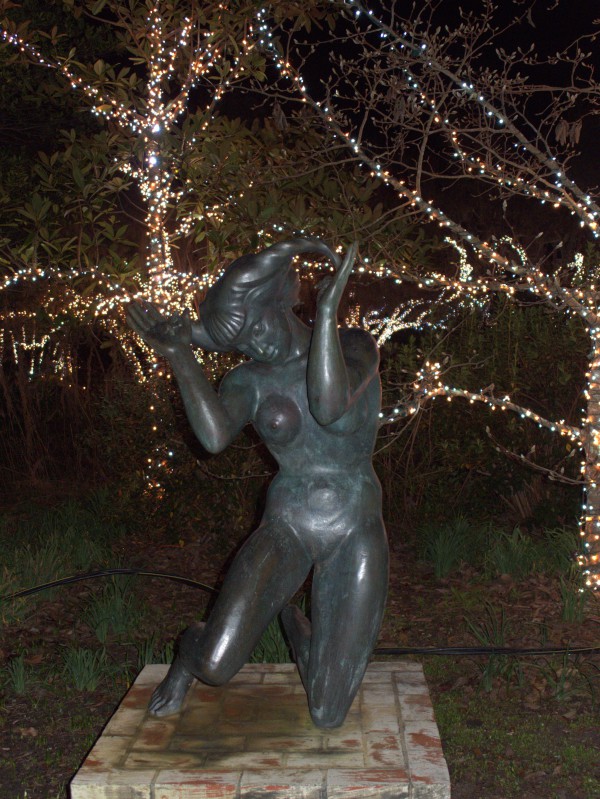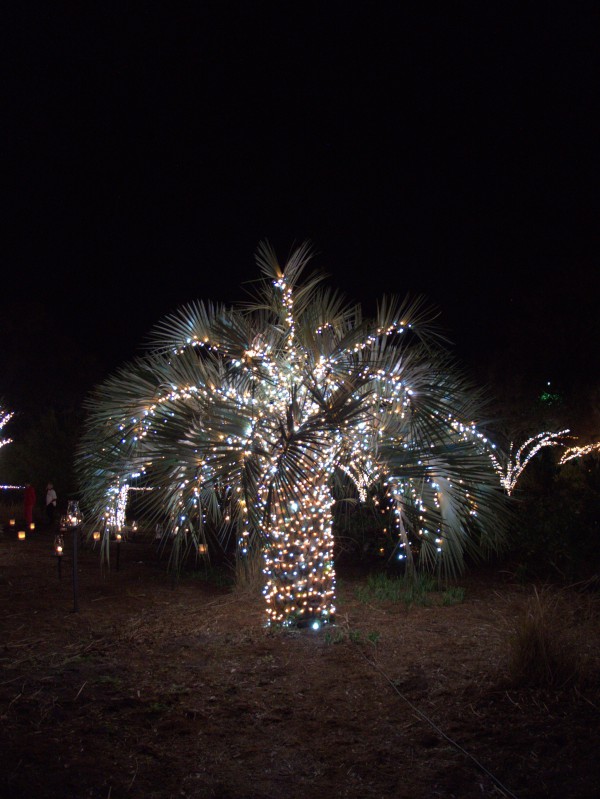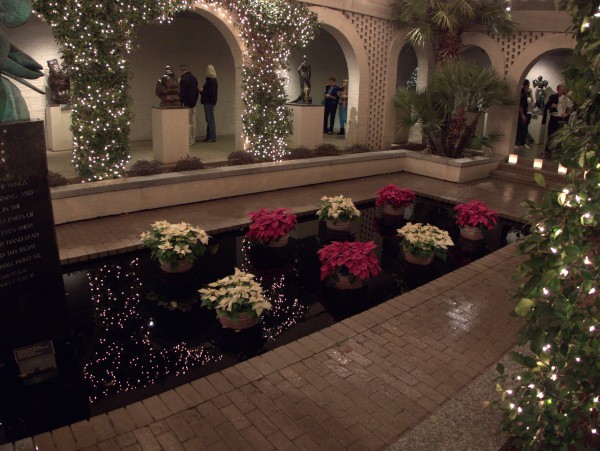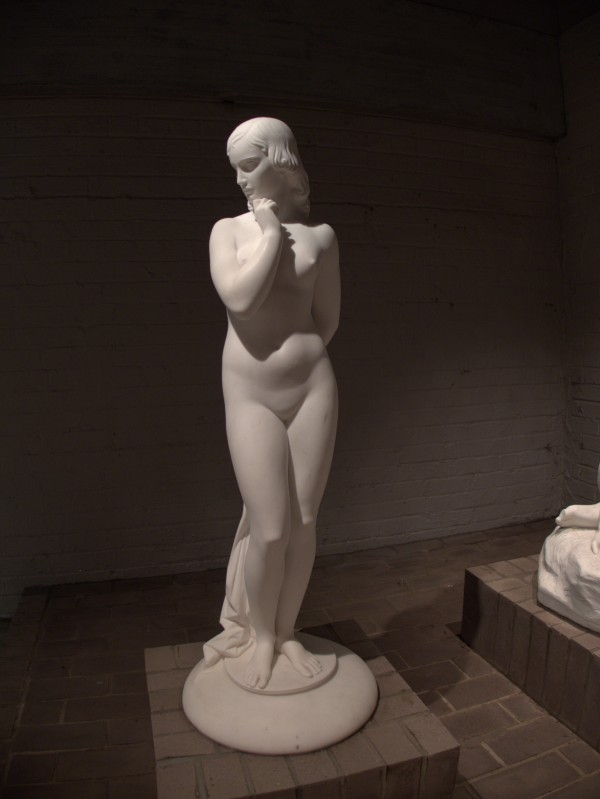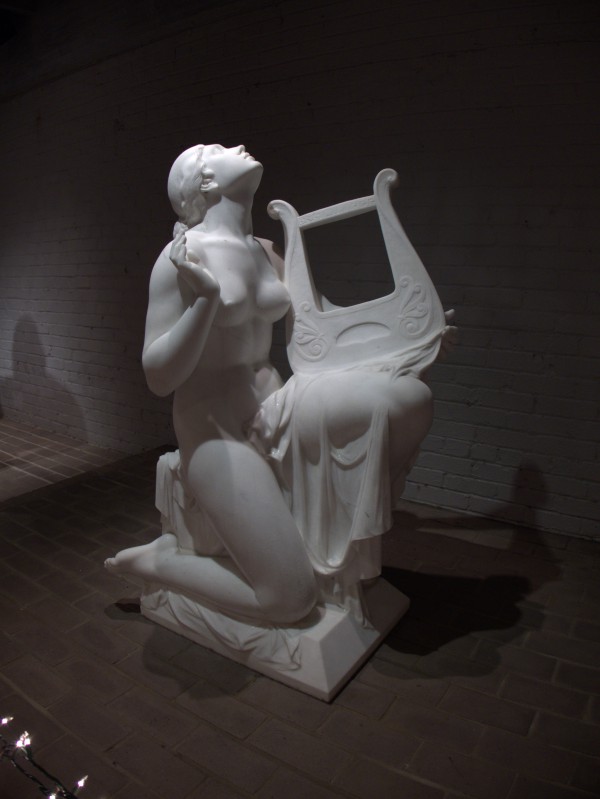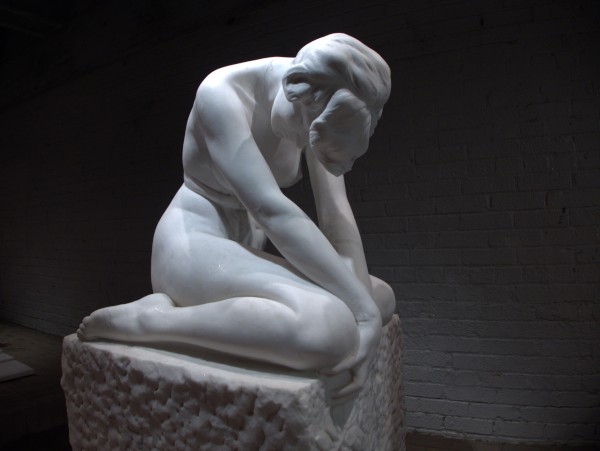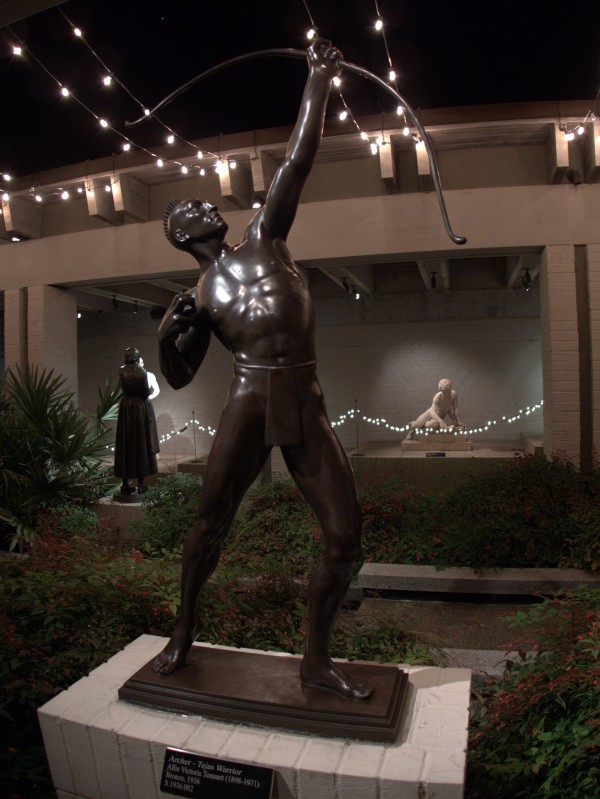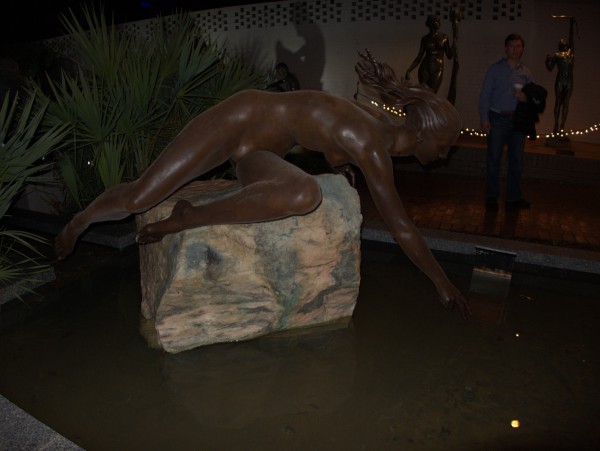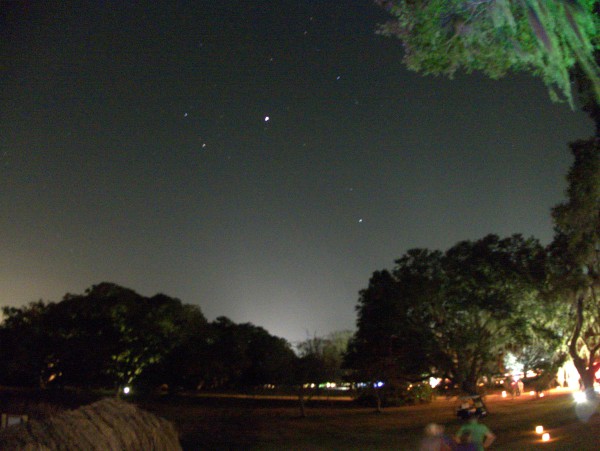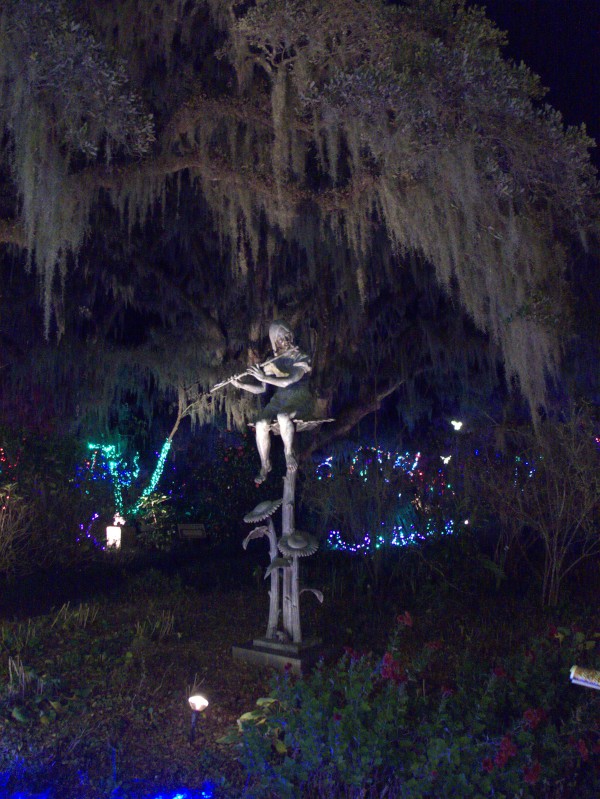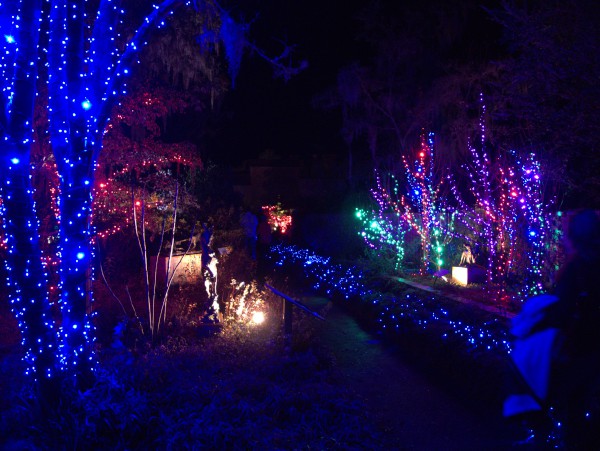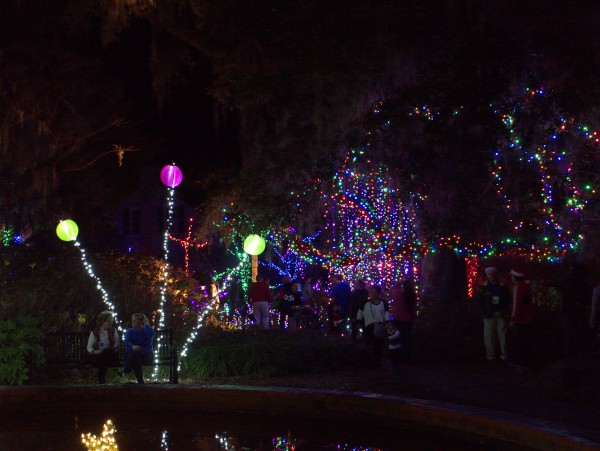 "Some Pig!"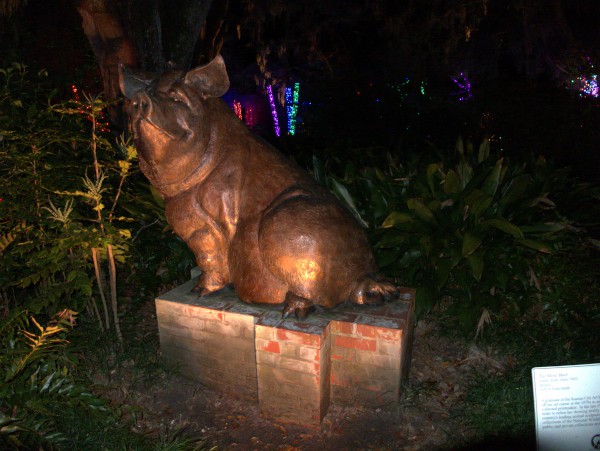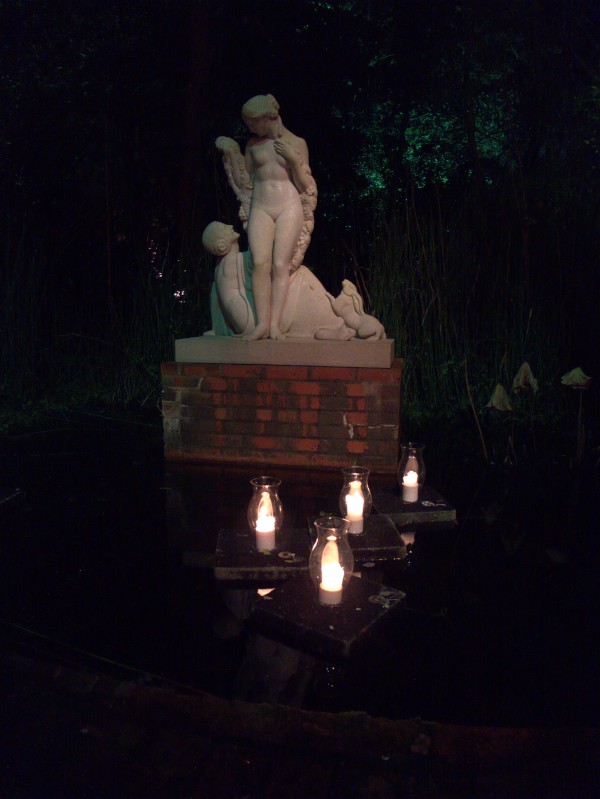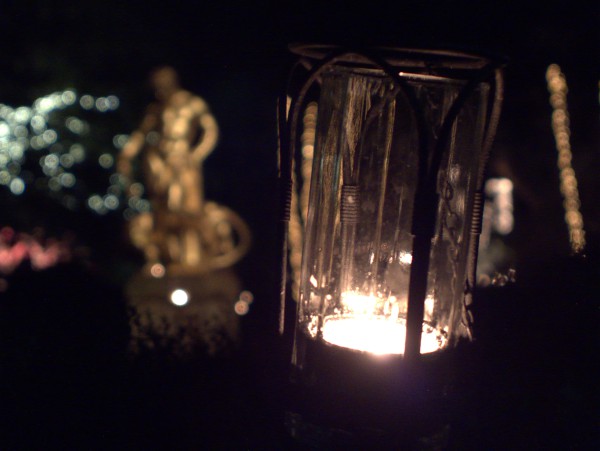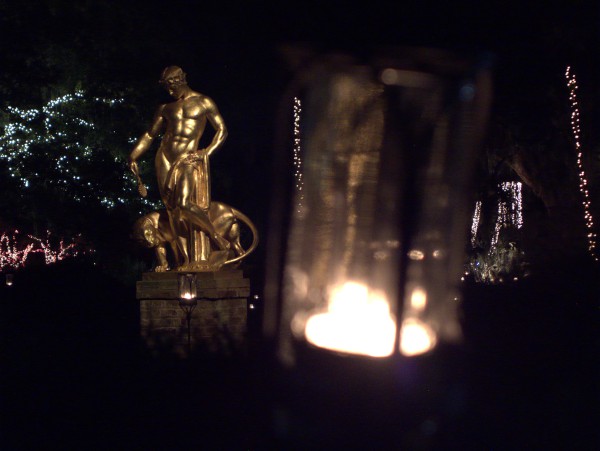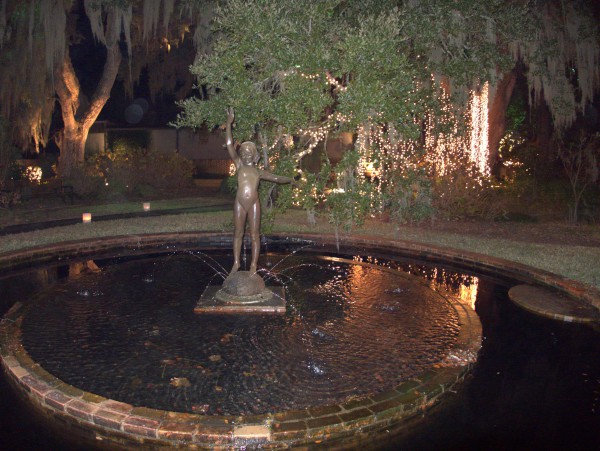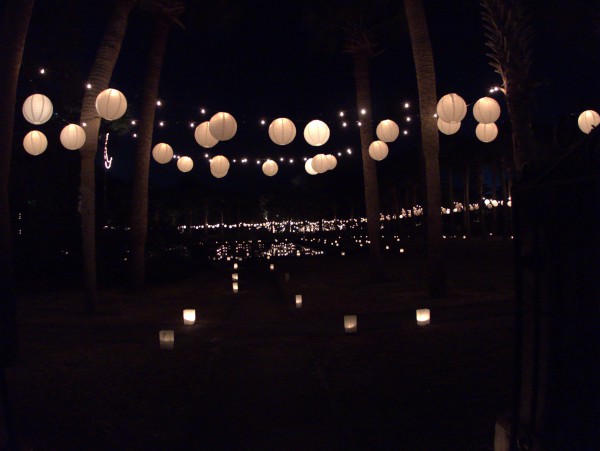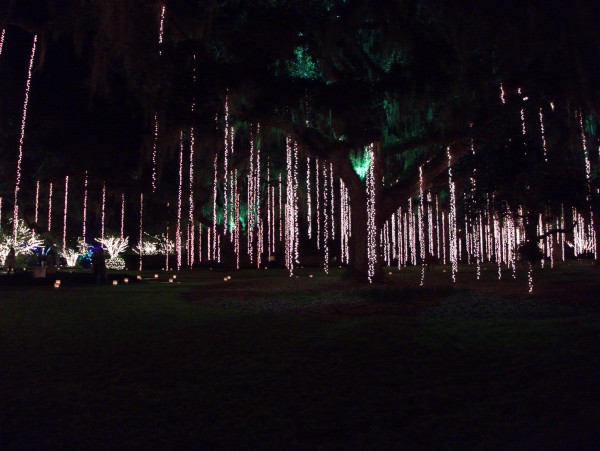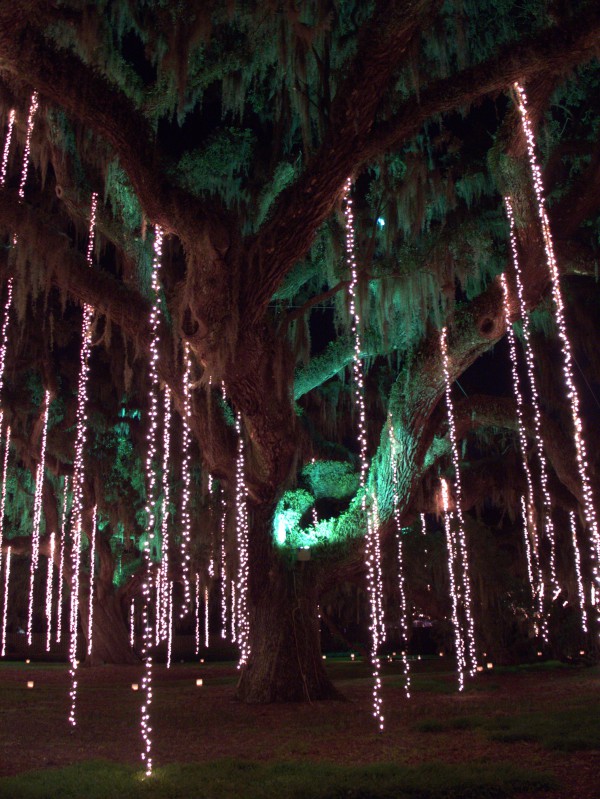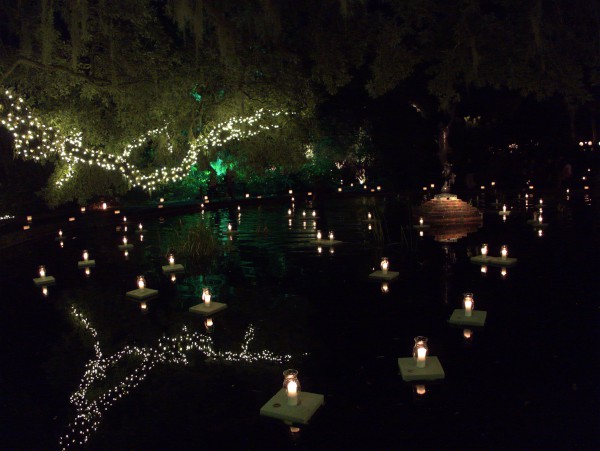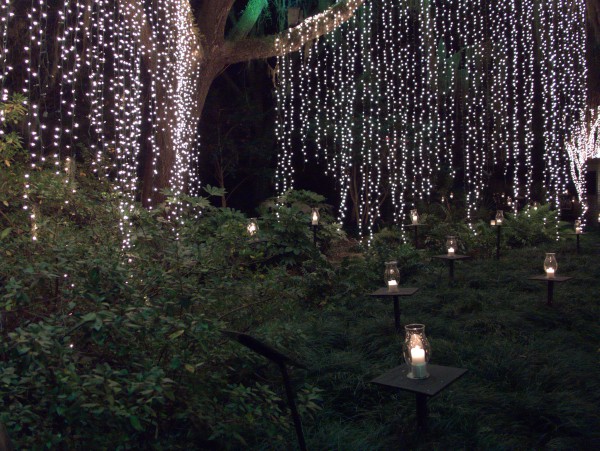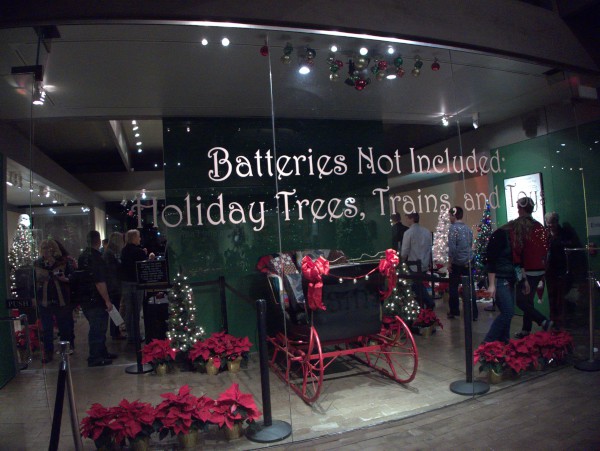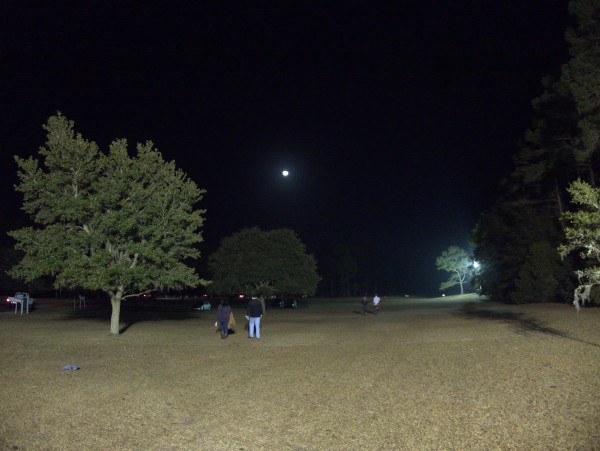 This years' was the warmest Nights of 1000 Candles I've ever been to. In past years, there have been times when I have been so cold that I couldn't feel the buttons on the camera, but this year was not just mild: We're talking bikini weather here (though even so attired, you would still have on more clothes than most of the statuary..).
In years past, I have either taken a tripod (now disallowed) or set the camera on something for long time exposures. This year, I just cranked the ISO up to 16000, 32000 and sometimes 64000 to see how things would come out. Obviously the results aren't as pristine as some in the past, but despite all the high-ISO noise, I think you get the general spirit. If you've never gone, well, it's too late for this year, but you should make some plans for next.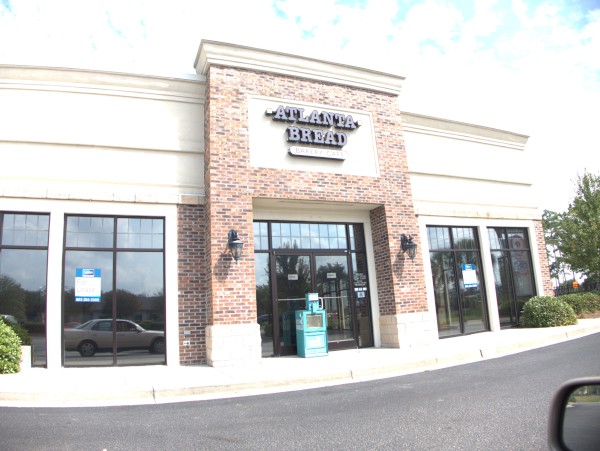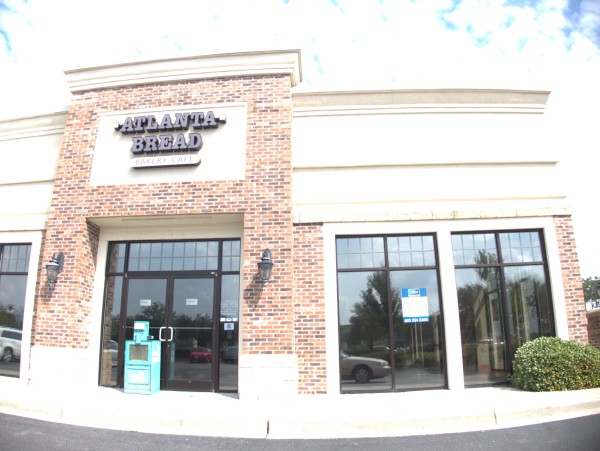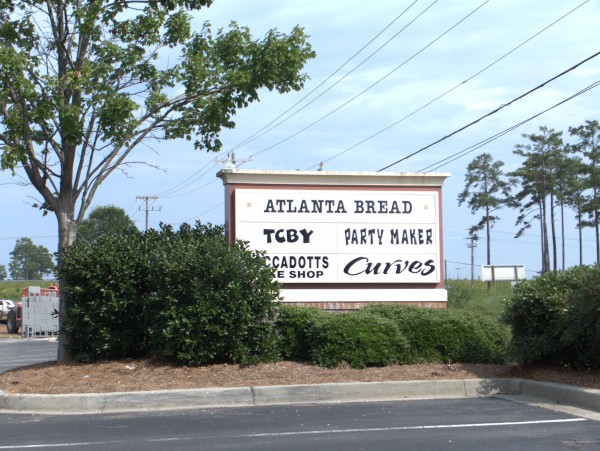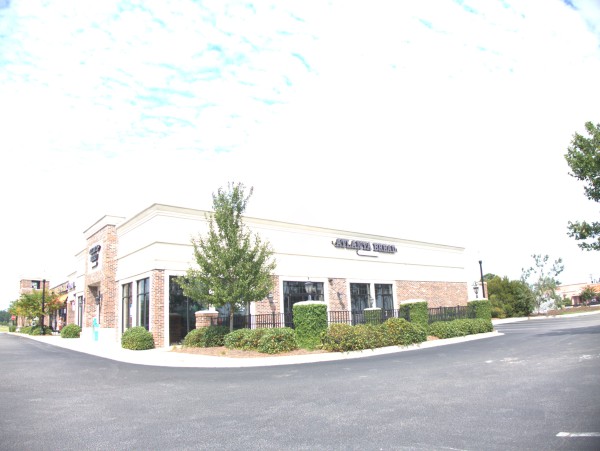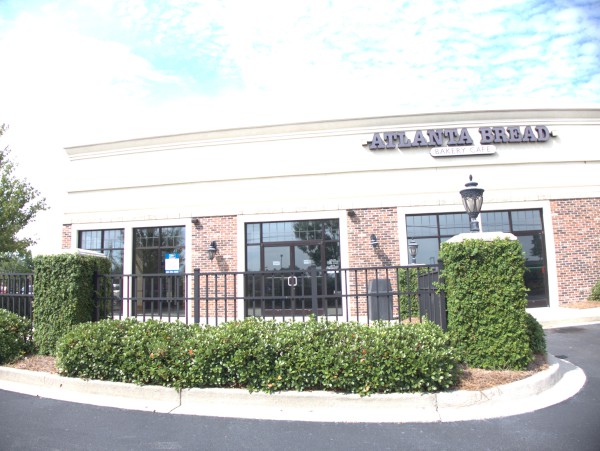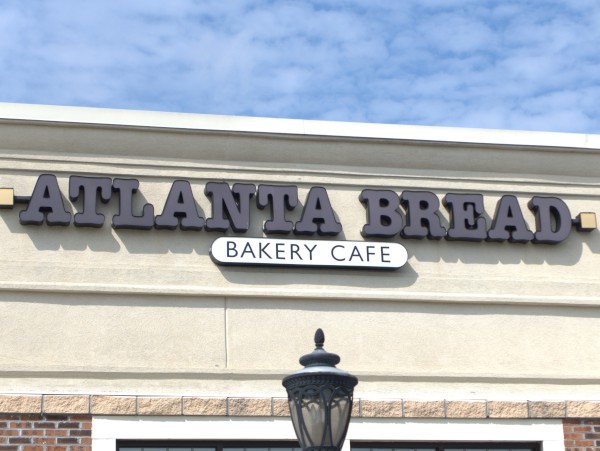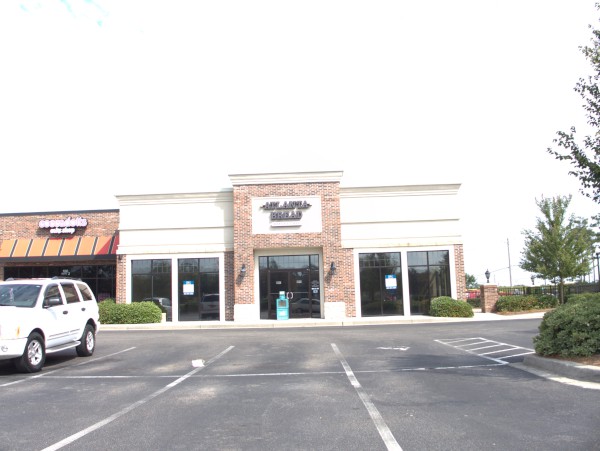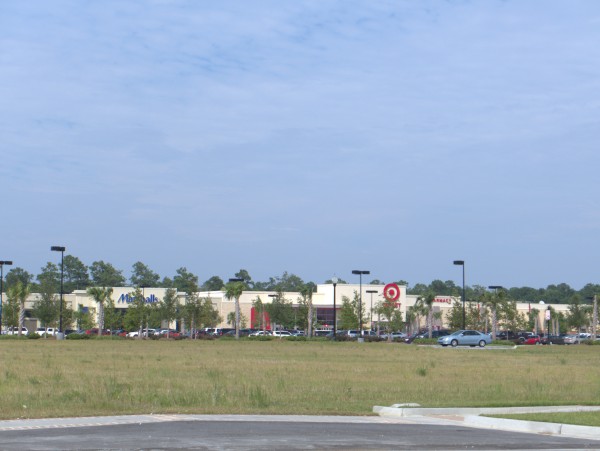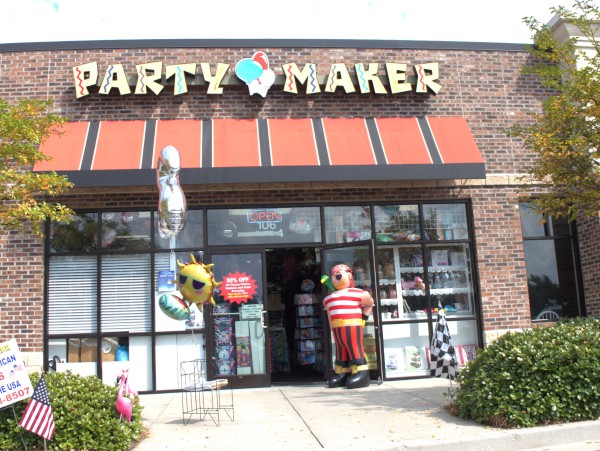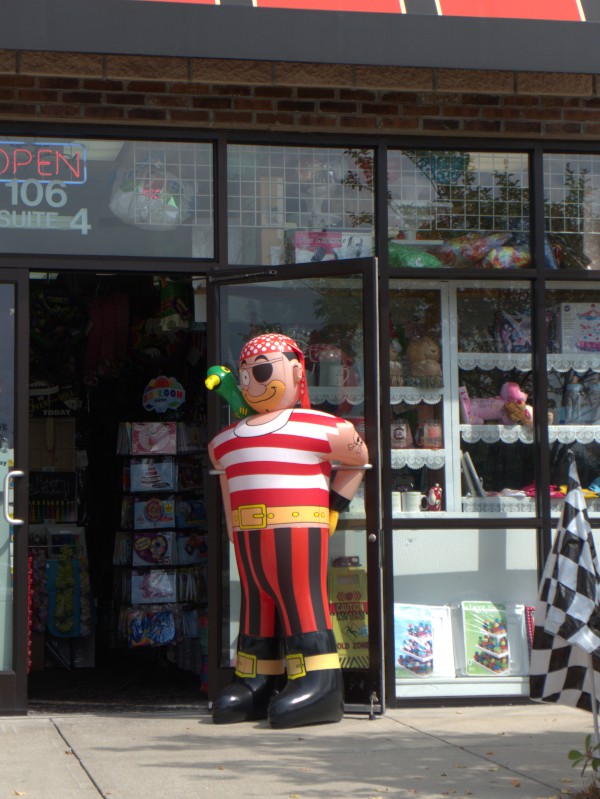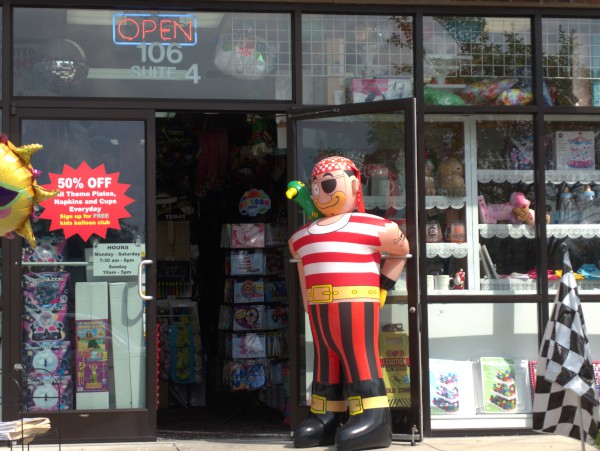 Not sure what happened to my pictures here -- it looks like maybe I forgot to reset from a nighttime ISO to daylight before starting to shoot. The essentials are clear enough though, if more than a bit washed out.
The Atlanta Bread in North Myrtle Beach closed either last year or in 2011, I'm not really sure anymore. The only other ABC at the beach was this one on SC-54 just west of the US-17 bypass interchange. For a number of years, it sat sort of all by its lonesome (though the sideroad it was on obviously implied grander plans), but finally this last year Target started building behind it, and finally opened in late 2012 or early 2013.
I had had some concerns about the place -- it was the sort of operation which seemed to have no idea how many cookies to bake to last out the whole day (I'm pretty sure your loss in day old cookies is smaller than the loss you have from not making a sale..) and had the infuriating habit, which is pretty rare in chain stores, of not honoring their posted hours if things were slow. Still, it was nice to have a bread-bowl of soup there for lunch every now and then, and I figured that if they had hung on until Target opened, they were home free. That proved not to be the case, and the place was closed when I went by in late July.
The rest of the little strip mall has a gym, fro-yo, and a party shop. I had to include some pictures of the punch-me-pirate, including the one below from a few years ago.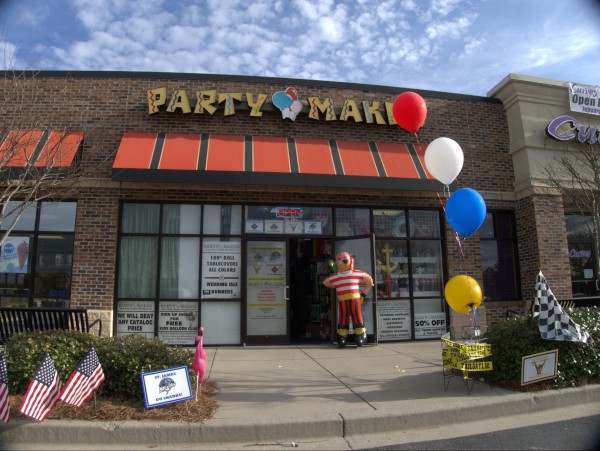 Posted at 12:41 am in Uncategorized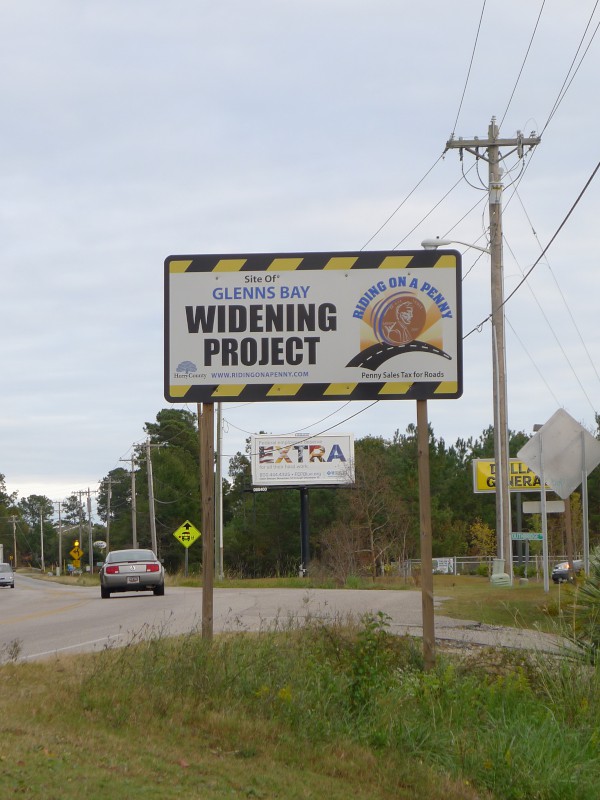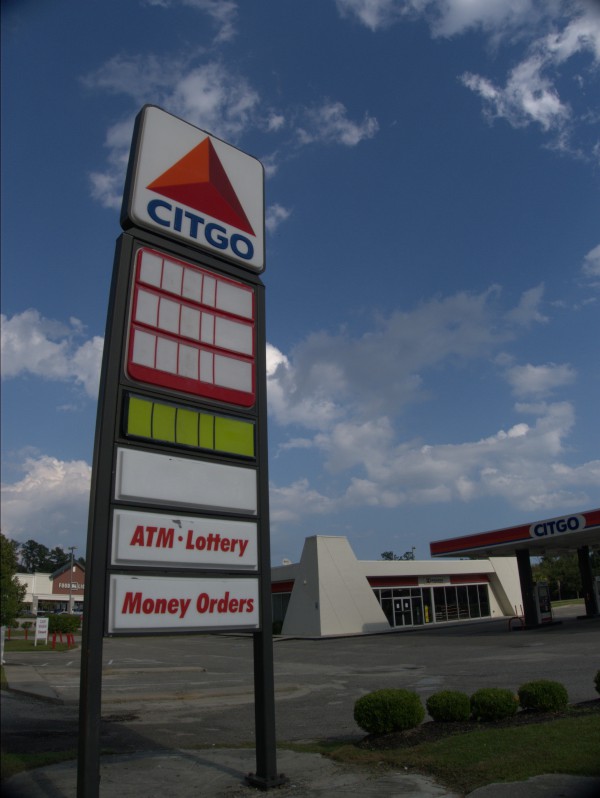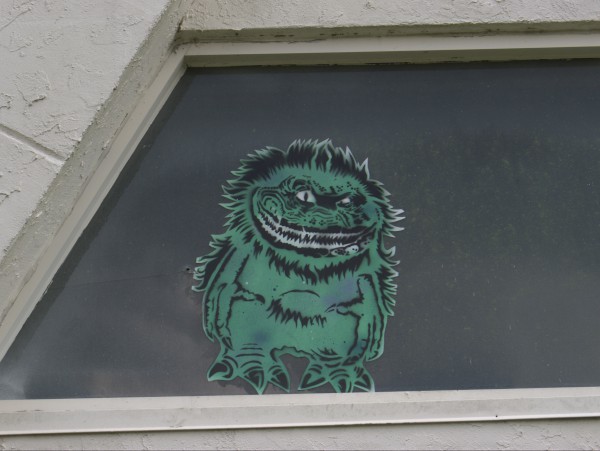 The Glenns Bay Connector runs, under a couple of different street names, from oceanfront in Surfside Beach, across US-17 business, across US-17 bypass and to SC-707.
Between US-17 and 17 bypass, it is two lanes only. This has not been enough for years, especially since a large number of appartments have been built off of the road in this area. If you are trying to go from the bypass to US-17 in the afternoon, there will always be somebody stopped in the road trying to make a left turn into their complex, backing traffic up for blocks.
Currently there is a project underway to widen the road, and it has apparently eaten this Kangaroo Express on the north east side of the intersection. Don't cry for Kangaroo because there is *another* one on the south east side of the intersection.
It looks to me as though the carwash has been closed longer than the store itself.
Posted at 11:40 pm in Uncategorized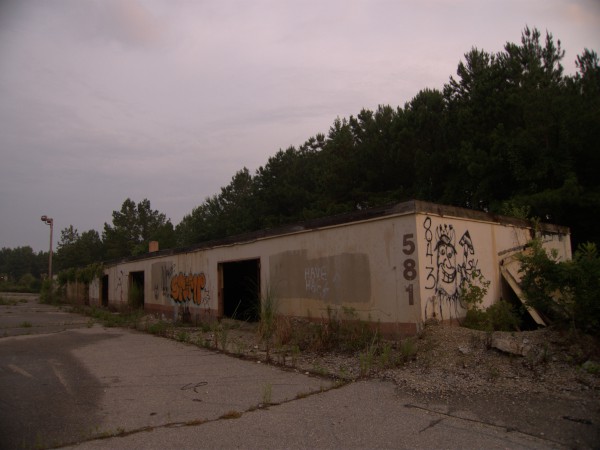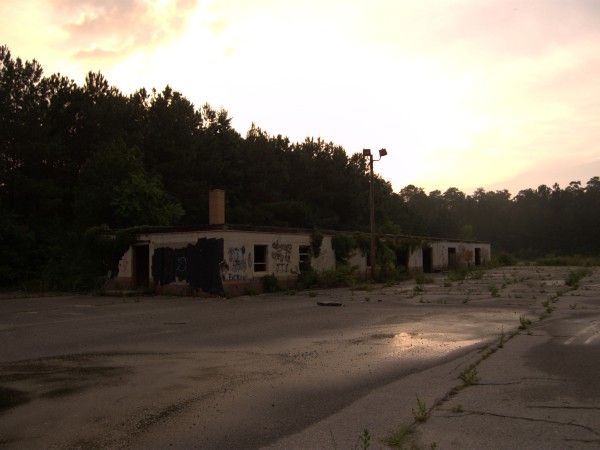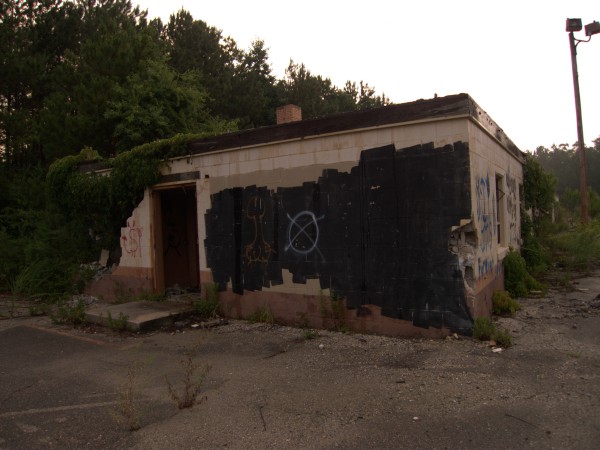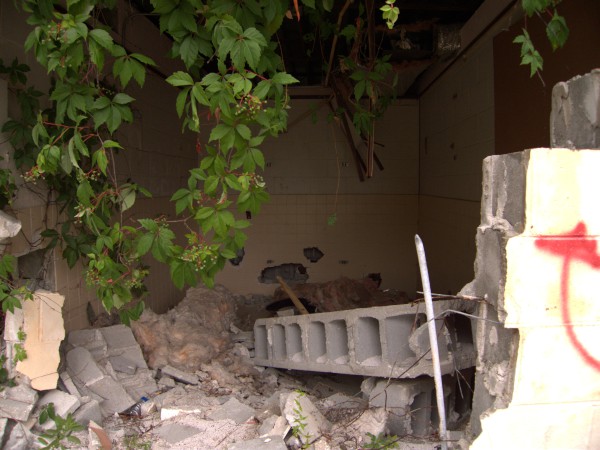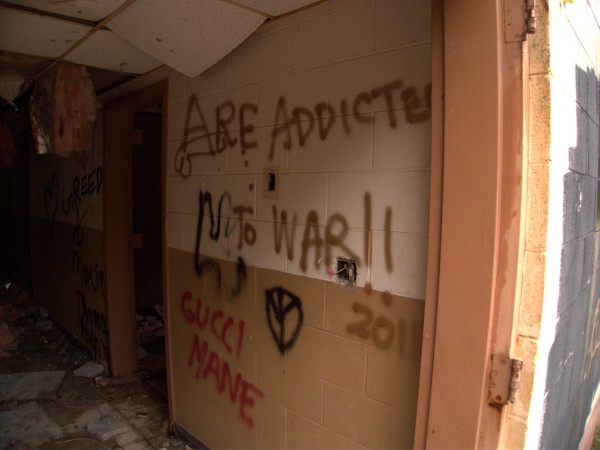 I noticed a new cut-in to Farrow Parkway at the (bankrupt) Market Commons shopping development in Myrtle Beach back in July.
Market Commons is the Myrtle Beach equivalent of Village At Sandhill, and is the most promenient development on the old Myrtle Beach Airforce Base. The base (which shared runways with the Myrtle Beach Jetport) was closed in 1993, and most of the old Airforce Buildings are already gone. The new cut-in to Farrow however leads to one which is still standing, more or less.
I don't know what Building 581 was used for, but the size of some of the doors make me think it may have been a vehicle maintenance facility or storage building. Probably the later, as I saw no evidence of pits or lifts. The place has now been heavily tagged with graffiti, sometimes amusingly, sometimes profanely, so some of the pictures after the jump might be considered NSFW.
Google Maps indicates a phantom road on the north side of the building, which it designates as Old Railbed Road. I suspect that it originally was a rail spur which connected to the rail line crossing the trestle connecting the Waccamaw Neck with the rest of the national rail grid, and would have been used to bring in supplies back in the day.
Posted at 3:09 am in Uncategorized
The House of Blues at (The bankrupt) Barefoot Landing in Myrtle Beach seems to make a policy of booking major "legacy" acts into its rather intimate space. In the past, I've seen Boz Scaggs, Cyndi Lauper, The Beach Boys (Carl Wilson was visibly failing), and Blondie there.
The only problem I have with the place is that while they have a reserved seating area, the tickets don't seem to be available on the standard web site, and standing up for two hours gets old pretty quick for me nowdays.
Steve Miller has, of course, been around forever, but scored his greatest success in the mid 70s with the "Fly Like an Eagle" and "Book of Dreams" albums. Supposedly he has never allowed a recognizable picture of himself on an album cover, and at the peak of his fame, could ride his bike around venue parking lots without being recognized. He has never had what you could call a "great" voice -- it's a very servicable reedy tenor, and the fact that it's never been perfect means that it hasn't dropped off much either: he was in good vocal form for Saturday's show. The Steve Miller Band is now apparently a six-man outfit. Two guitars, a bass, drums, keyboards and a (very flamboyant) second vocalist.
As you'll recall, when I saw The Doobie Brothers in North Charleston, and Al Stewart in Newberry, I was surprised at how lax the venues were about cameras. In the past it almost seemed like places would break your kneecaps before letting you in with a camera, but apprently, as in school, the Battle of the Cell Phone has been lost, and other cameras reap the benefit. Since I regretted not taking the closing-cam to those shows, I checked on the HOB ticketing site, and non-removable-lens cameras are allowed, so in it came.
The curtain opening number was "Jet Airliner" (with the synth prologue [mostly missed here] playing before the curtain dropped), and Miller went on to play pretty much all of his hits and well known songs: "Jet Airliner", "Abracadabera", "Wild Mountain Honey", "Serenade To The Stars", "Swingtown", "Dance Dance Dance", "Take The Money & Run", "Jungle Love", "Space Cowboy" (dedicated to William Shatner), "Livin' In The USA", "The Stake", "The Joker" (acoustic), and "Rockin' Me". He also played a few blues numbers (it was originally "The Steve Miller Blues Band") that really let the second vocalist shine.
In short, it was an excellent show, and if you get the opportunity to catch him, do.