Posted at 4:59 pm in Uncategorized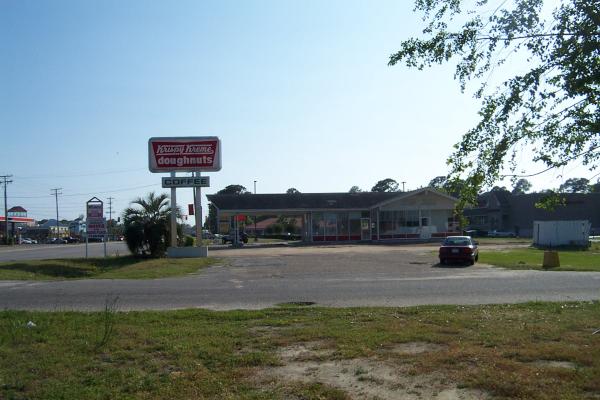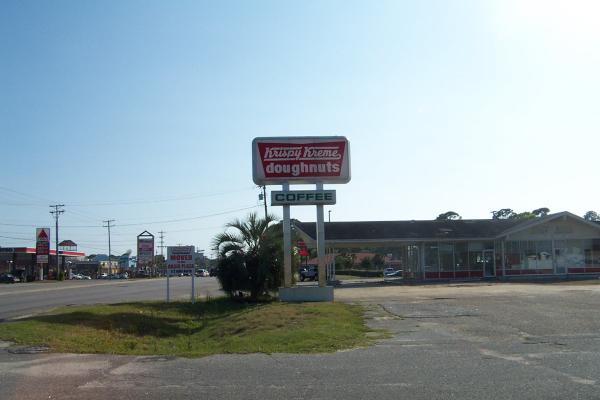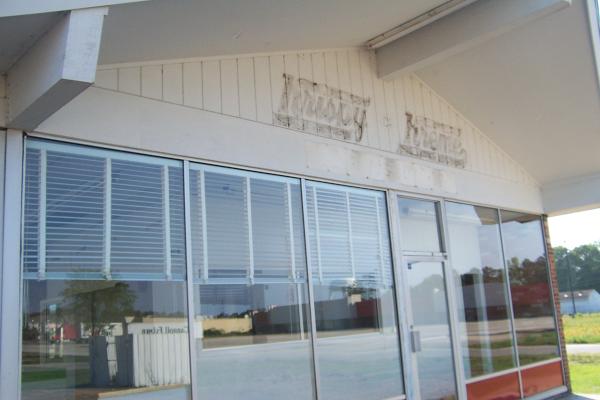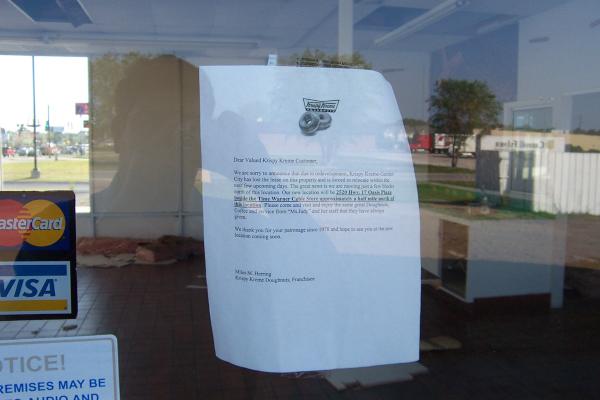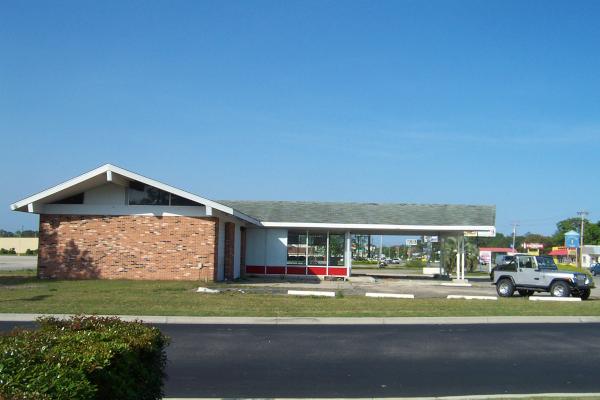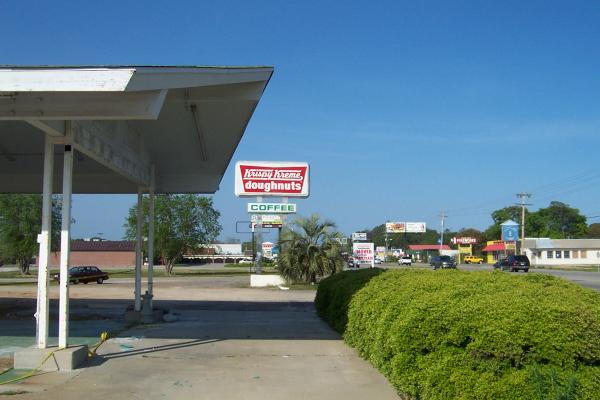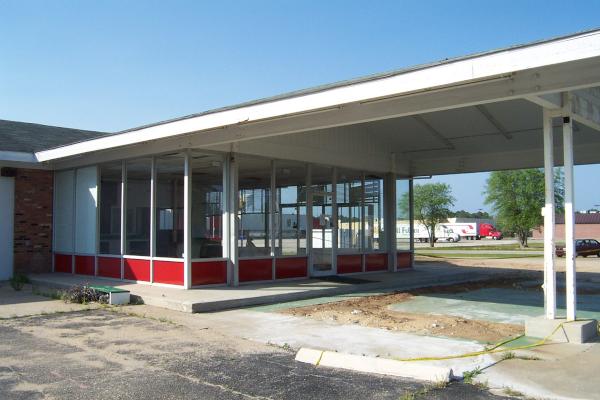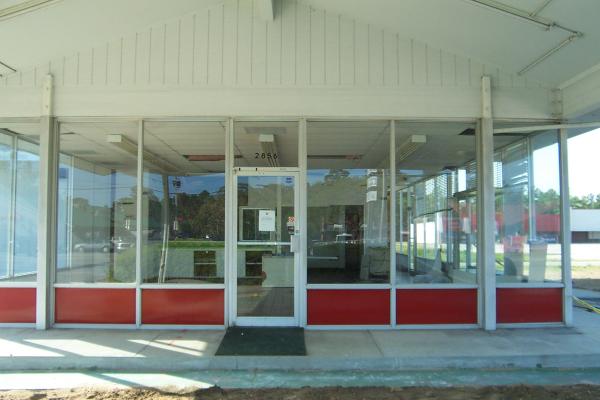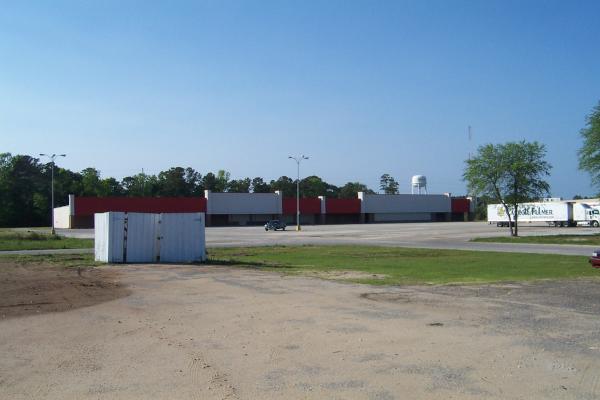 (7 Jan 2011):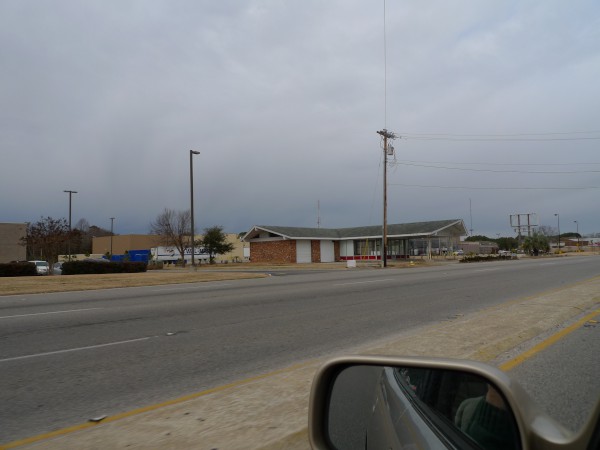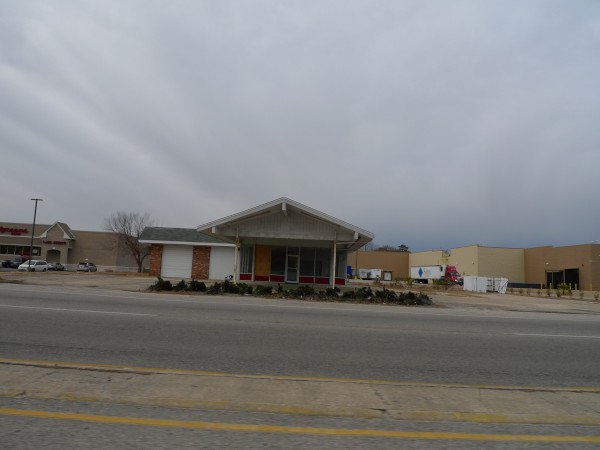 11 April 2011: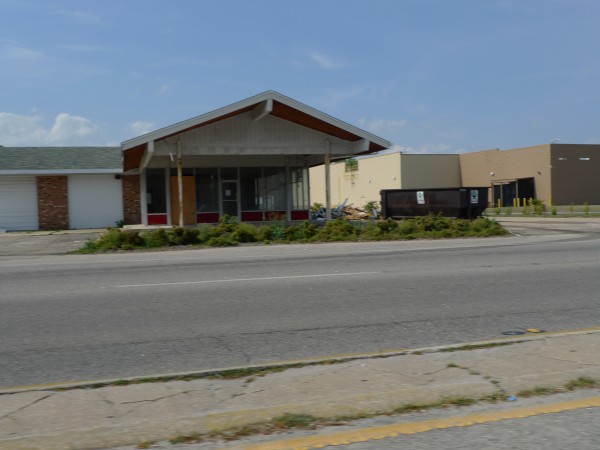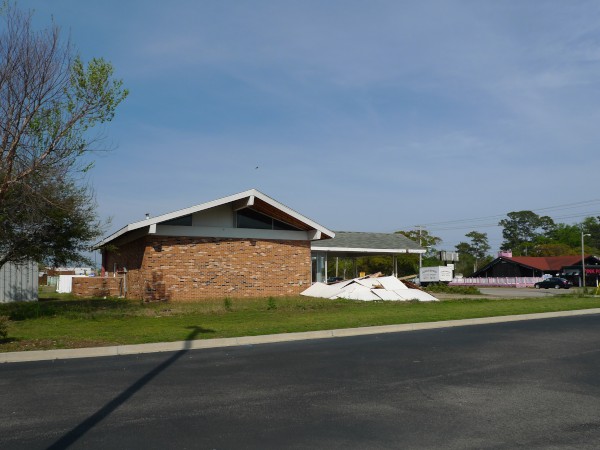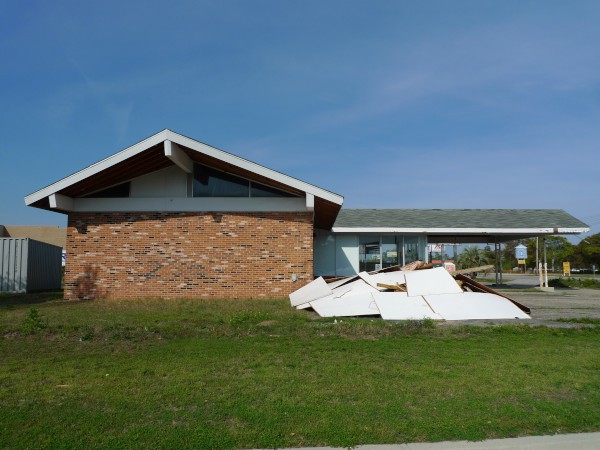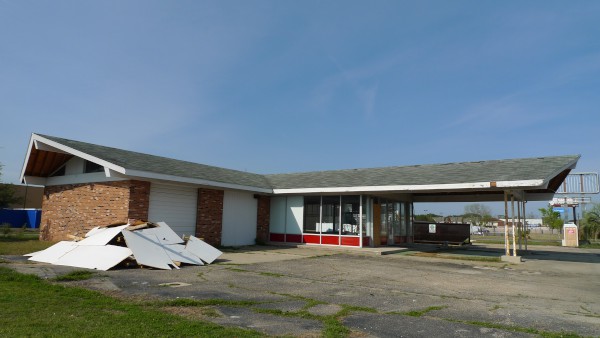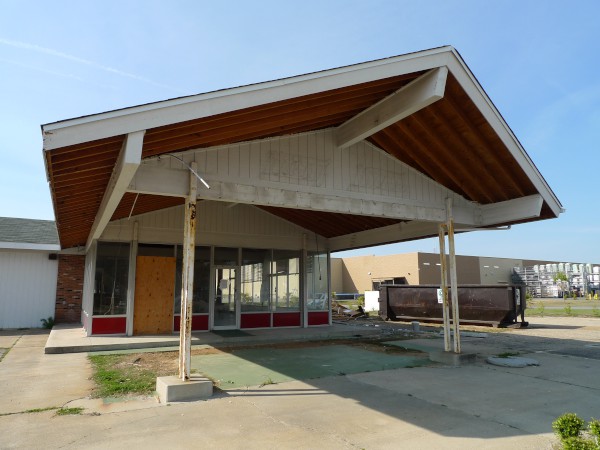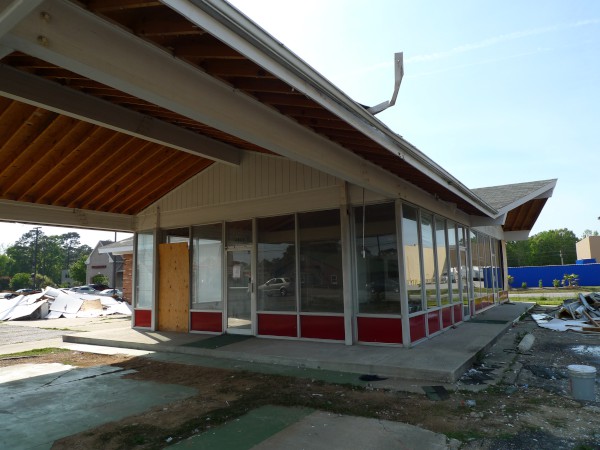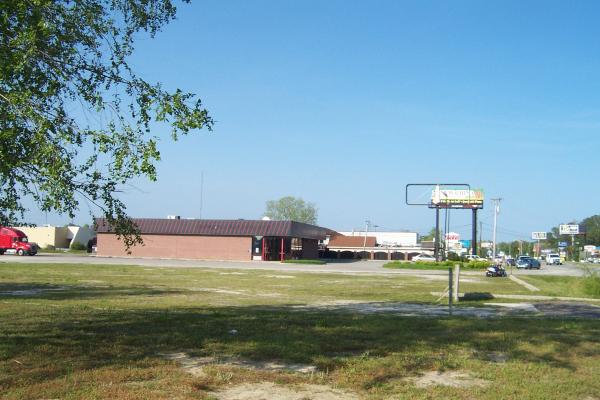 This Krispy Kreme on US Highway 17 in Garden City had been there since forever (although it was obviously converted from a gas station at some time in the past). We used to badger our parents into stopping there from time to time growing up. It had the interesting distinction of being the only Krispy Kreme store I know of which didn't make its own doughnuts. Honestly, what is the Krispy Kreme concept without the Hot Doughnuts Now! sign? Not that they were stale, there are at least three stores up the road in Myrtle Beach that make hot ones and could supply this store on a same-day basis.
From the note, it appears that the whole "dead plaza" area around this store is to be re-developed, which w accounts for the Krispy Kreme and the auto-parts store both losing their leases. I suppose you could say re-development started a few years ago with the new Walgreens in the same block.
I was a bit surprised to see that the new Krispy Kreme location (a few blocks North, still on US-17) still doesn't make its own doughnuts.
UPDATE 3 September 2012: Added pix from 7 January 2011.
UPDATE 26 Jan 2013: Add pix from 11 April 2011.
UPDATE 4 April 2012 -- The place is now open, completely remodeled, as a Verizon store: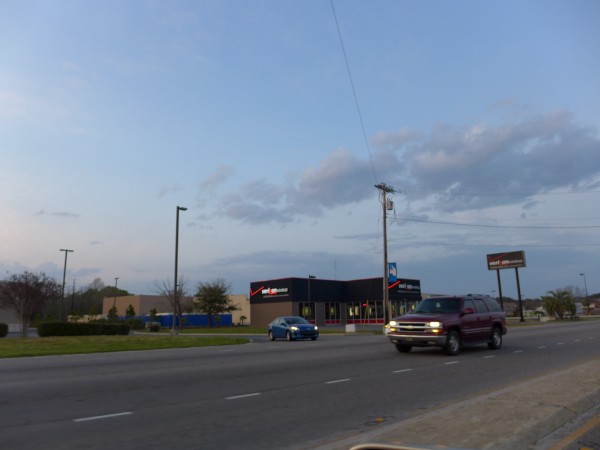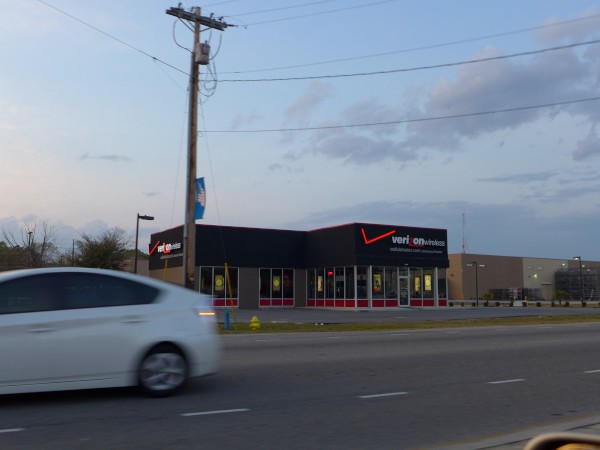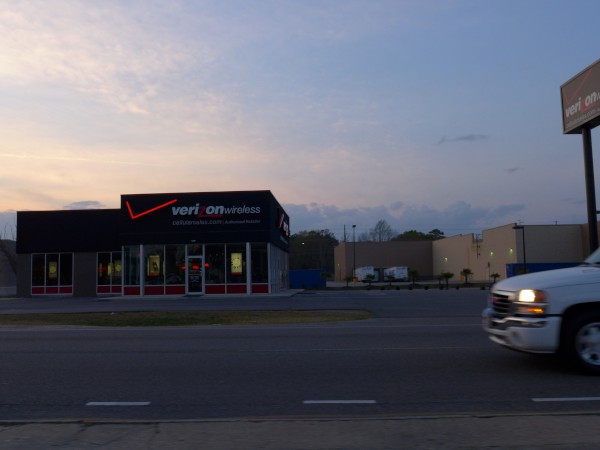 Also, the first new Krispy Kreme location mentioned above (north of here on the west side of the road) has now moved across the street to the east side of US-17 and *does* now make its own doughnuts, with the requisite Hot Doughnuts Now sign.
6 Responses to 'Krispy Kreme, US-17 Garden City: Spring 2008 (moved)'
Subscribe to comments with RSS or TrackBack to 'Krispy Kreme, US-17 Garden City: Spring 2008 (moved)'.
Leave a Reply