Posted at 11:20 pm in Uncategorized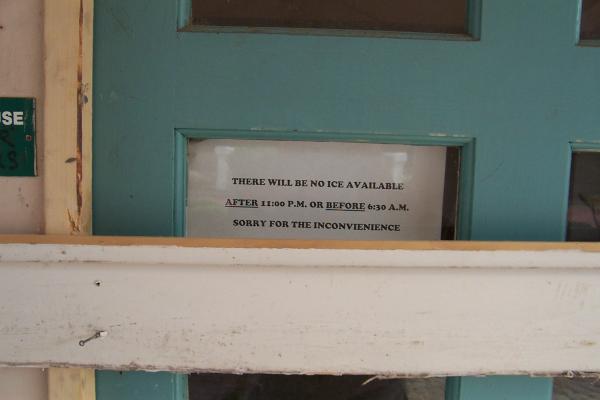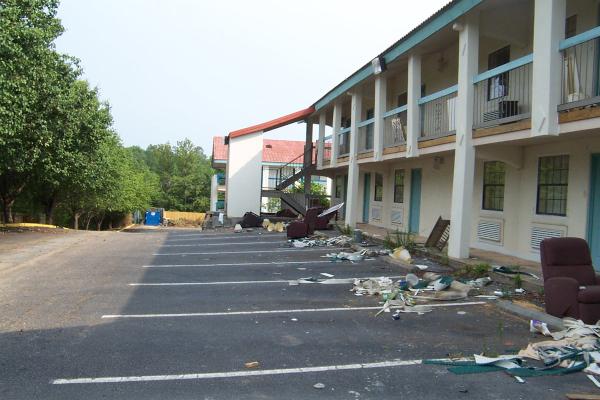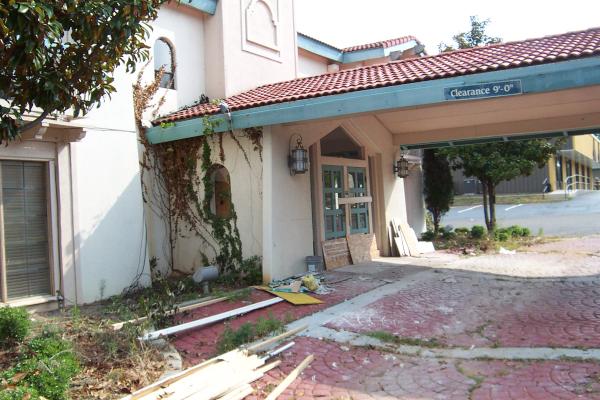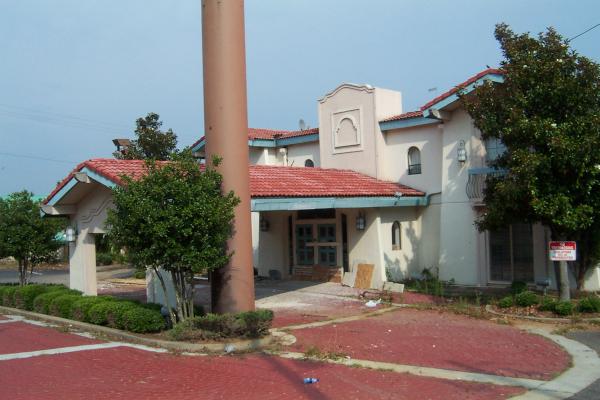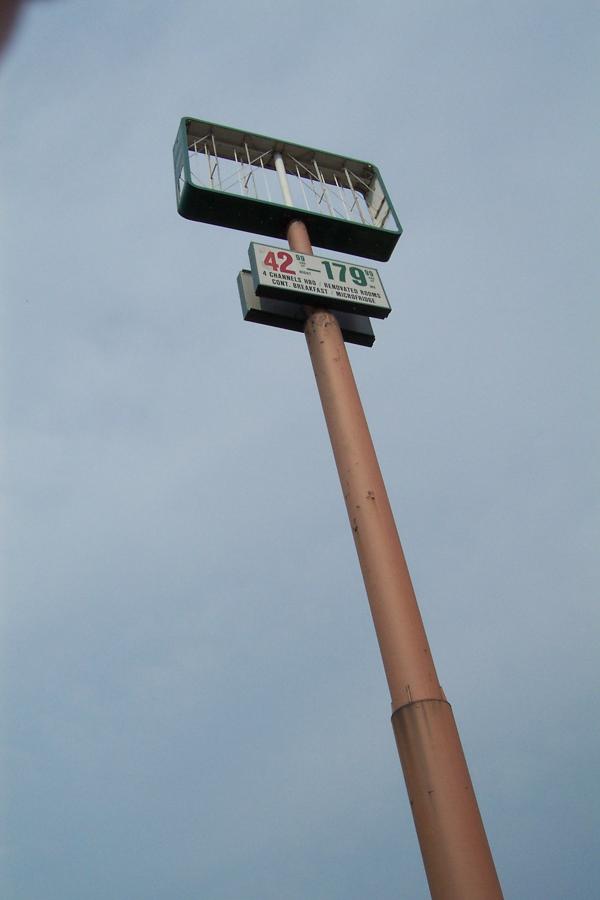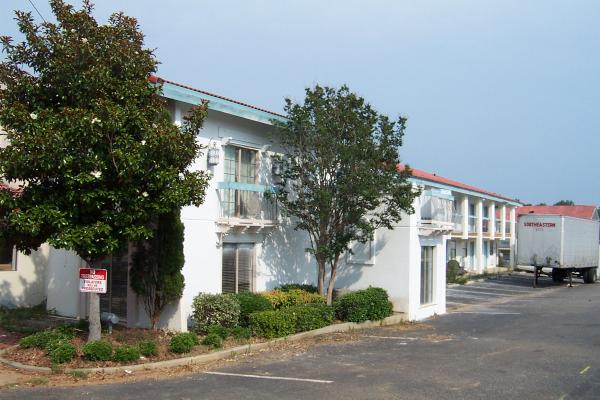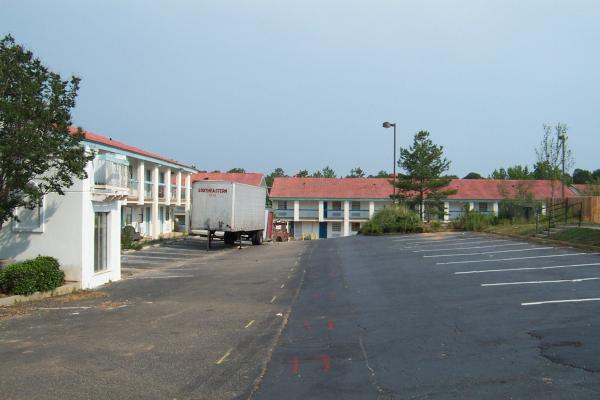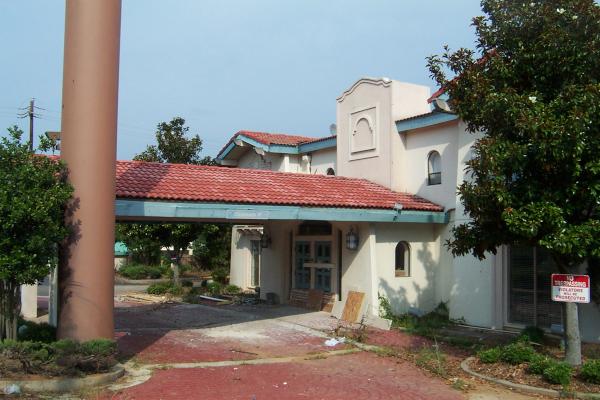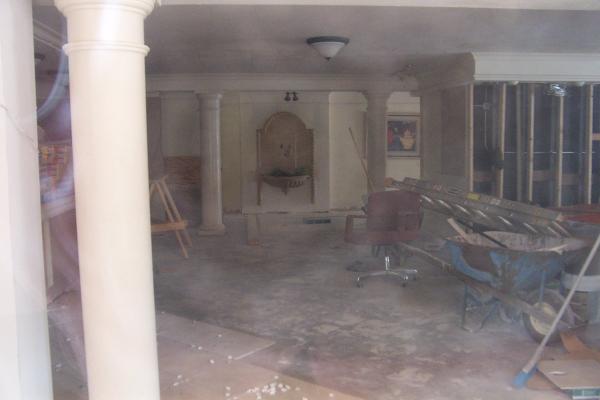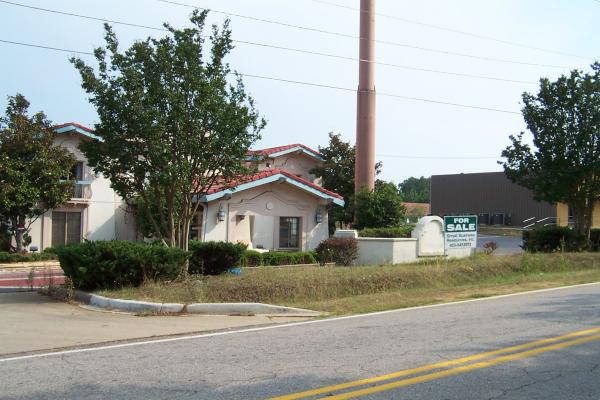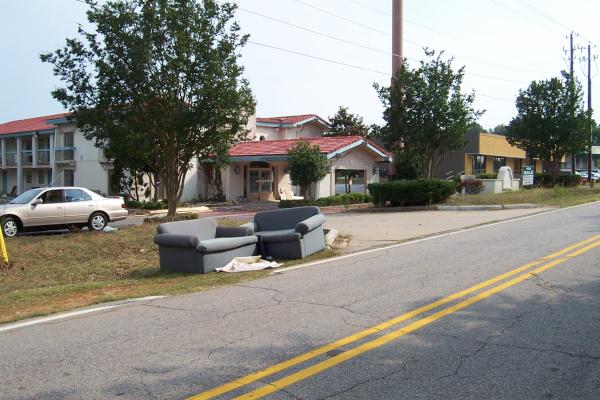 I can't for the life of me recall what chain this motel belonged to, though I believe the closing is fairly recent. I'd have liked to walk on back into the property and get some more shots, but the place is "posted" to a fare-thee-well. I'm not sure what the deal is with the place. It looks like they have started a renovation, but there is also a "For Sale" sign, and I can't imagine anyone renovating it on speculation. At any rate, if you need a couch, I think you could get one here fairly easily..
Garner Lane is one of those odd and obnoxious streets that you can only get to by starting down an Interstate on-ramp (in this case the East-bound on-ramp for I-20 from Broad River Road), and to make matters worse, traffic leaving has to get back on the I-20 ramp -- going the wrong way! I don't think I have been down there since Julie's closed. I had never driven all the way to the end before; it stops at a driving range on the river flood plain. (Curiously, nobody was out when I was there). I also see that the Touch of India restaurant from the doomed Intersection Center has moved down there. I wish them luck, it seems like a difficult spot for a restaurant.
UPDATE 25 June 2008: Commenter "Ken" identifies it as a La Quinta Inn, which with that info I am able to verify via google -- I've changed the post title from "Unknown Motel" to "La Quinta Inn".
UPDATE 30 April 2009: It's now open as a Quality Inn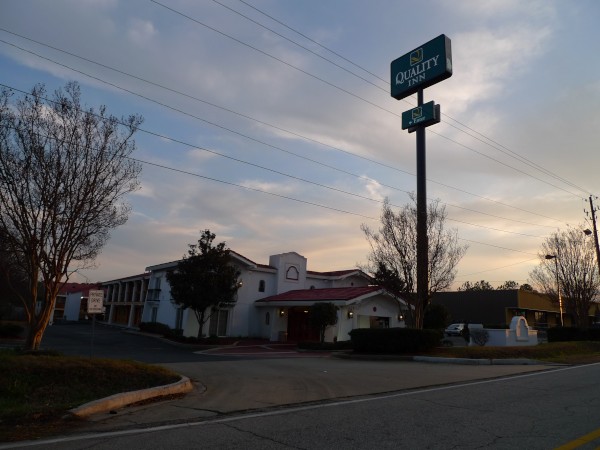 3 Responses to 'La Quinta Inn, 1335 Garner Lane (I-20 frontage rd): 2000s'
Subscribe to comments with RSS or TrackBack to 'La Quinta Inn, 1335 Garner Lane (I-20 frontage rd): 2000s'.
Leave a Reply