Archive for the 'Airport' tag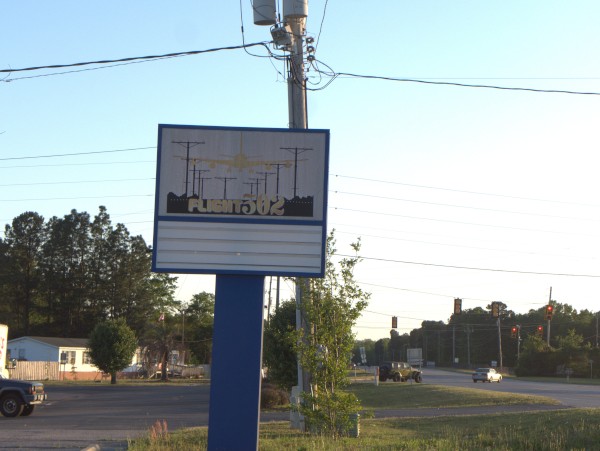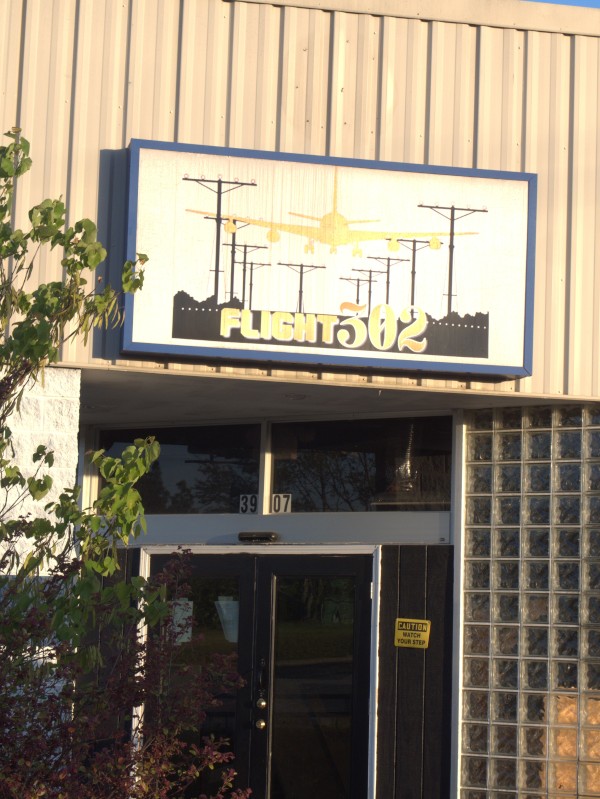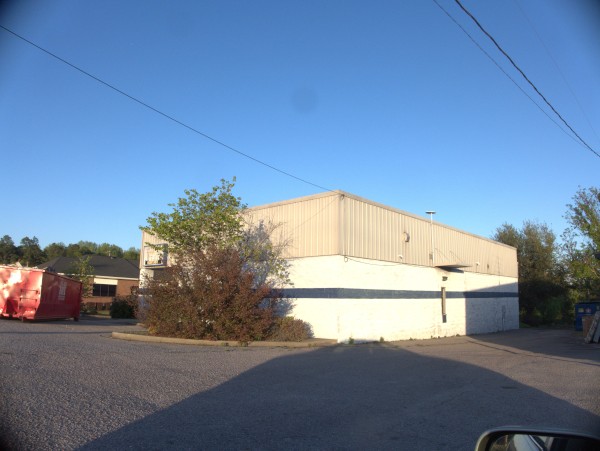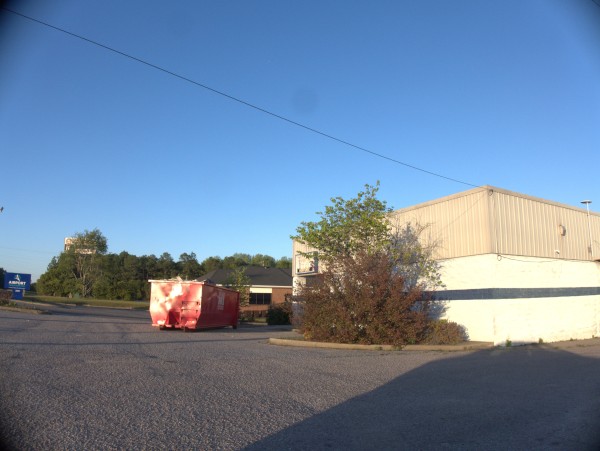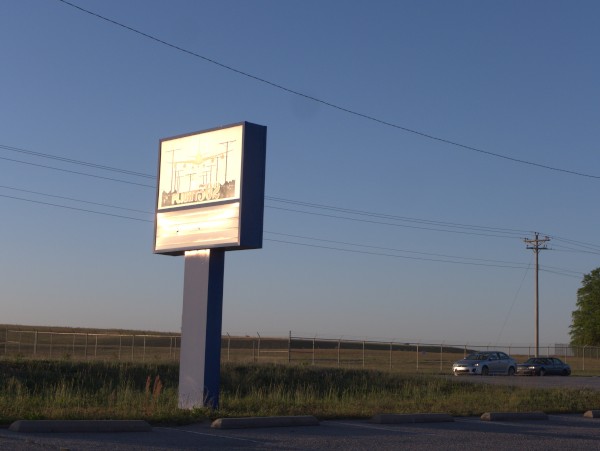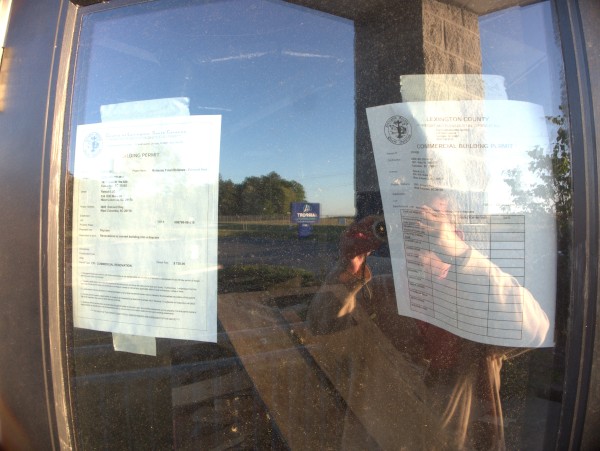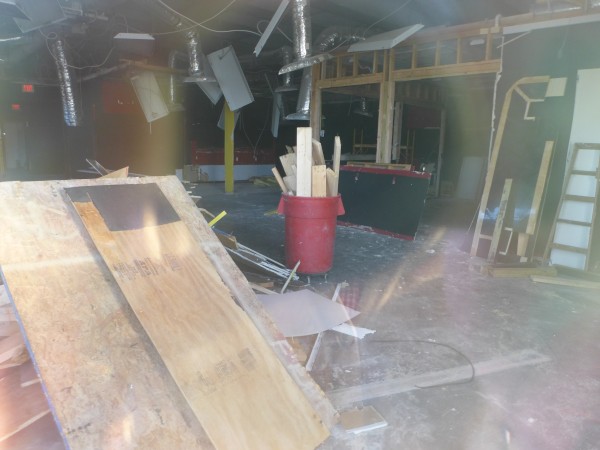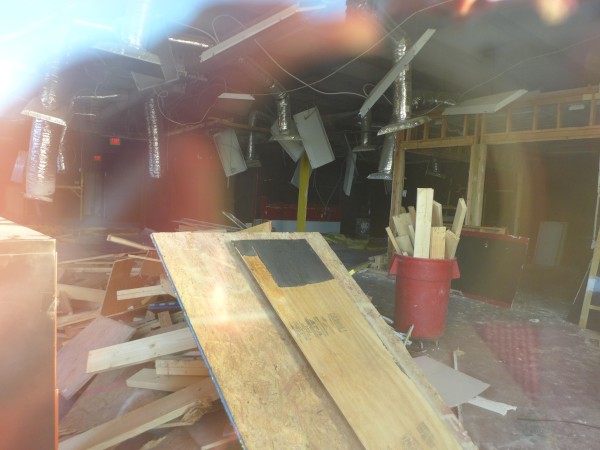 I don't see much information at all online about Flight 302. Judging by what I can find, it was a nightclub/venue near the airport, and judging by the timing of their last Facebook post, closed around two years ago.
You can see a video of a DJ performance at the club here.
According to the permits on the door, the building is currently being remodeled to become a daycare center.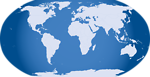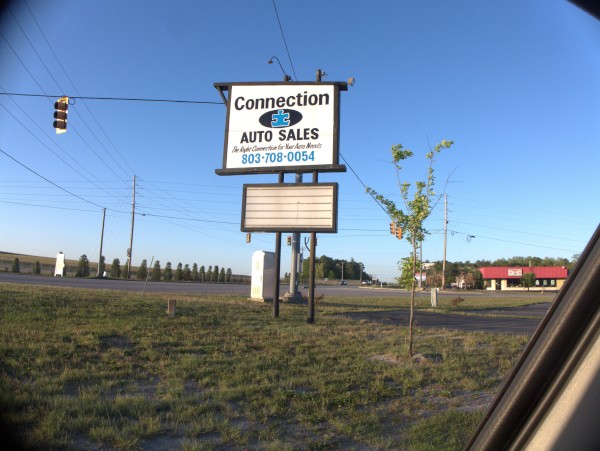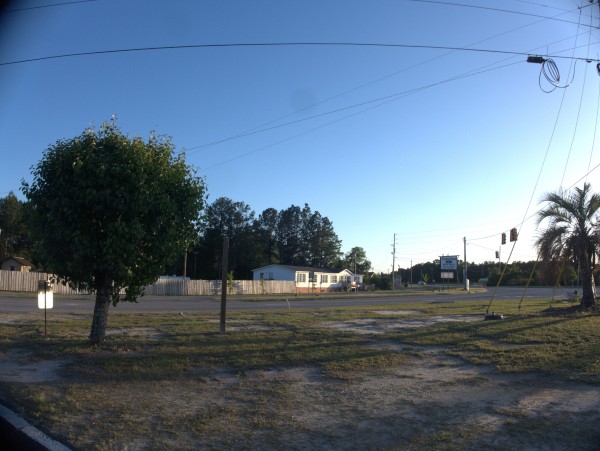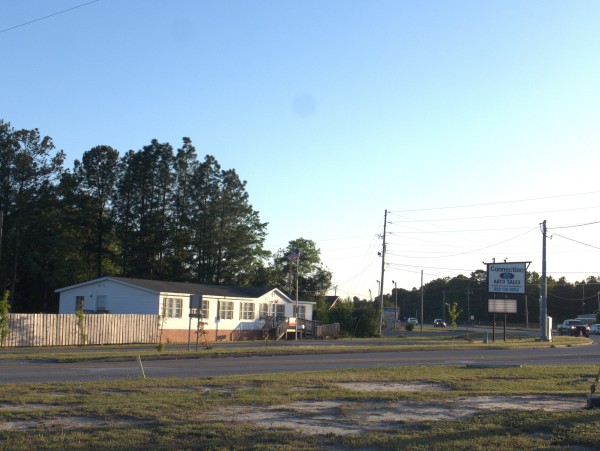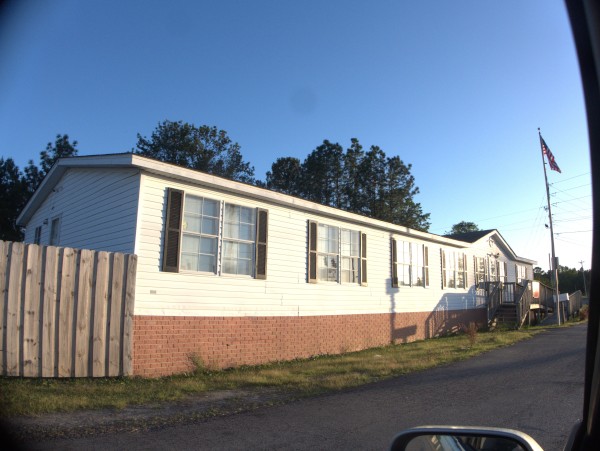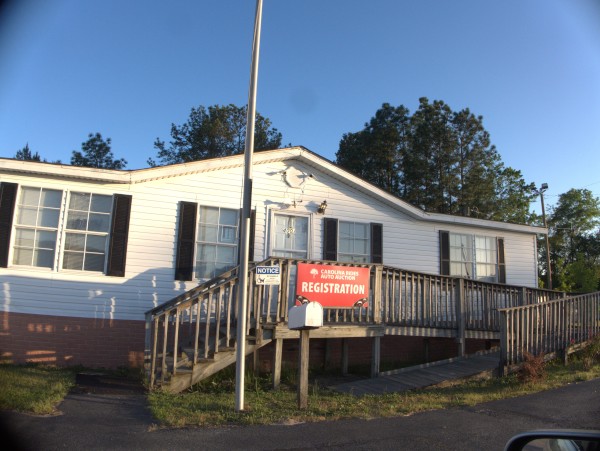 It appears to me that Carolina Rides may now be in Orangeburg, while I am not able to find out much about Connection Auto Sales at all.
Before the car operations, this spot was an insurance agency (or two agencies -- I'm not sure if there was an ownership change or just a name change in there somewhere). LoopNet, has an interior picture from those days. It also implies that the agency/agencies may have moved out, though I don't know to where.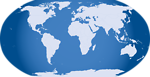 Posted at 11:12 pm in Uncategorized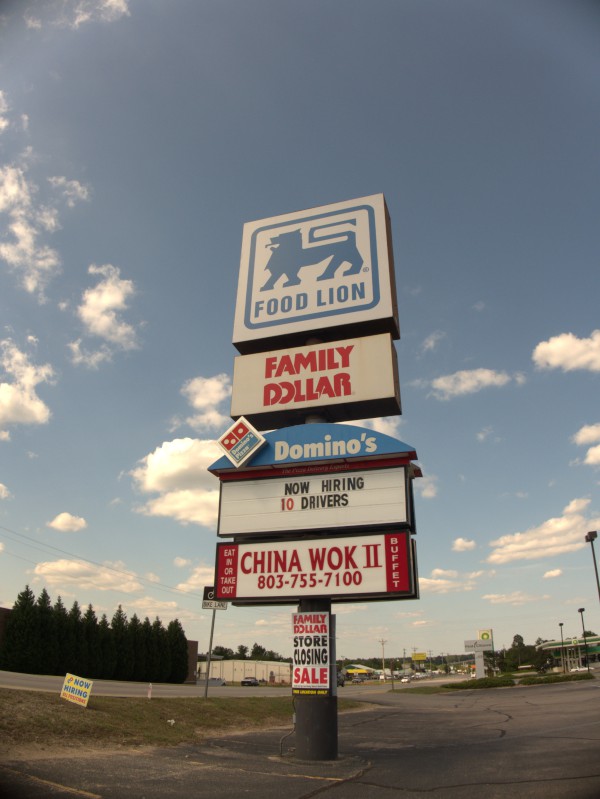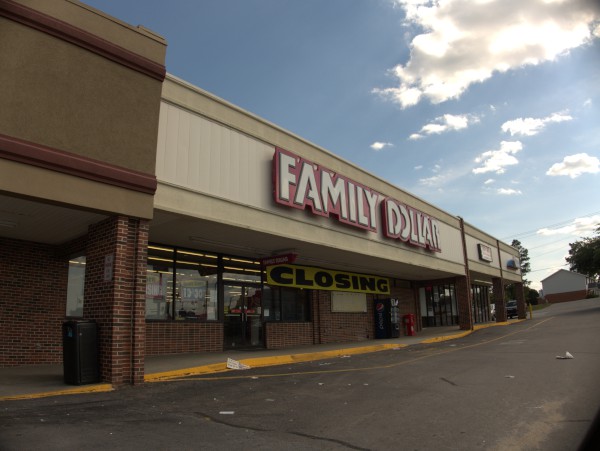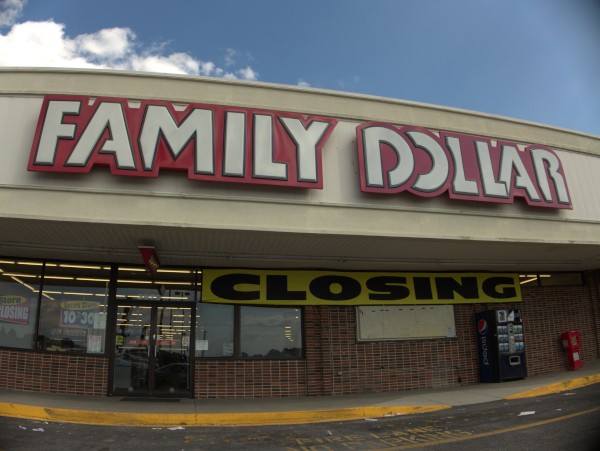 I have been holding off doing a closing on the Family Dollar on Platt Springs Road because I wanted to get back out there and get some inside pictures before it closed, but for one reason or another, I never did, and it looks iffy at this point, if they are in fact still open.
This closing was announced before the recent big list of Family Dollar store shutterings. I was kind of surprised at that announcement because before that, they had seemed to be a chain on the move, and recently opened a new store on Two Notch. But the same thing happened to Fred's recently -- apparently the smaller discount store market is pretty cut-throat.
(Hat tip to commenter Andrew)
Posted at 12:20 am in Uncategorized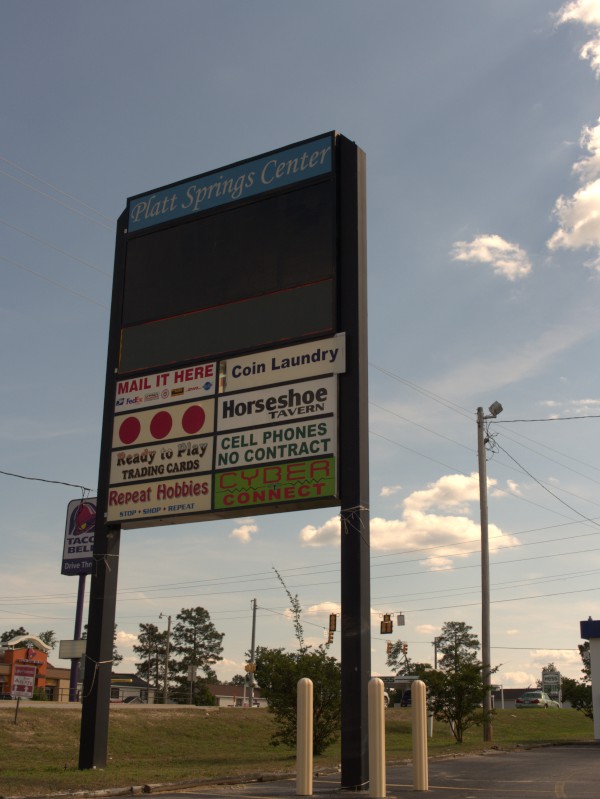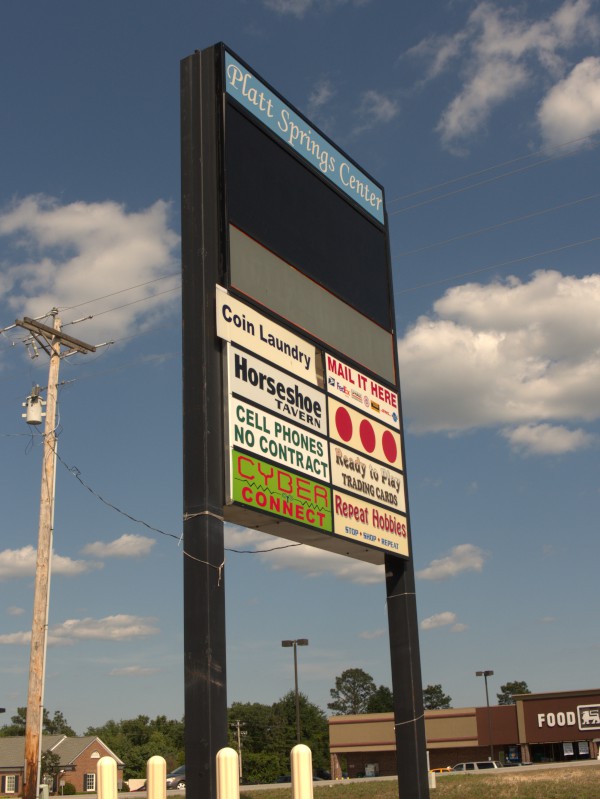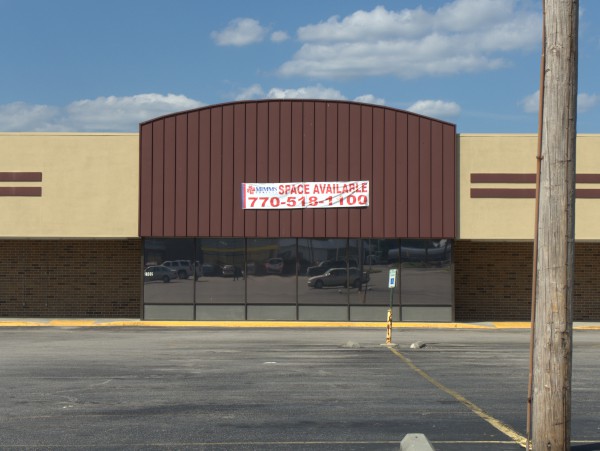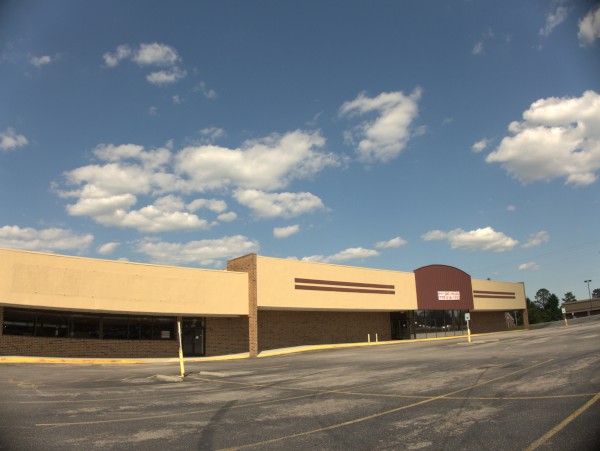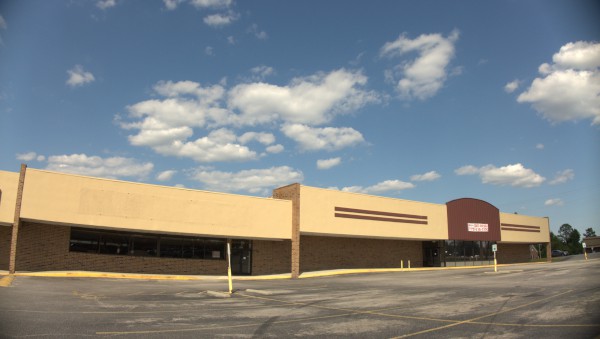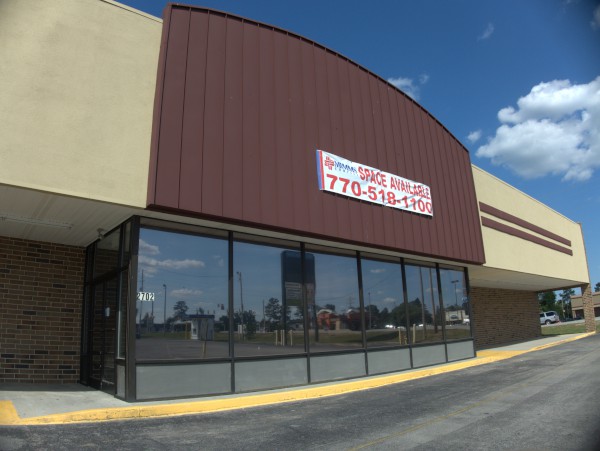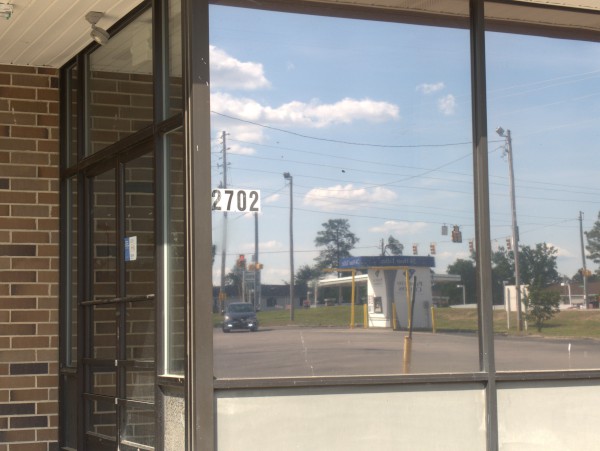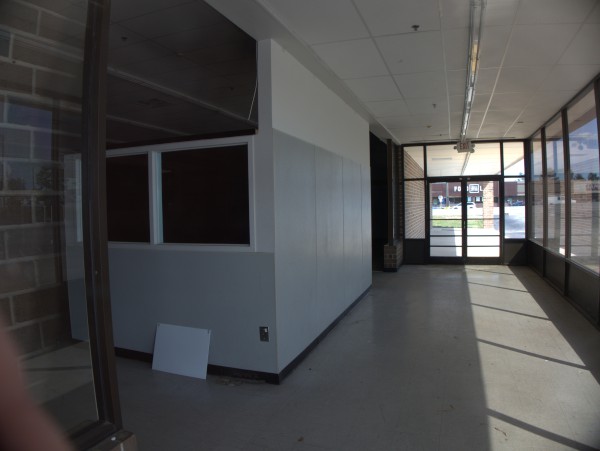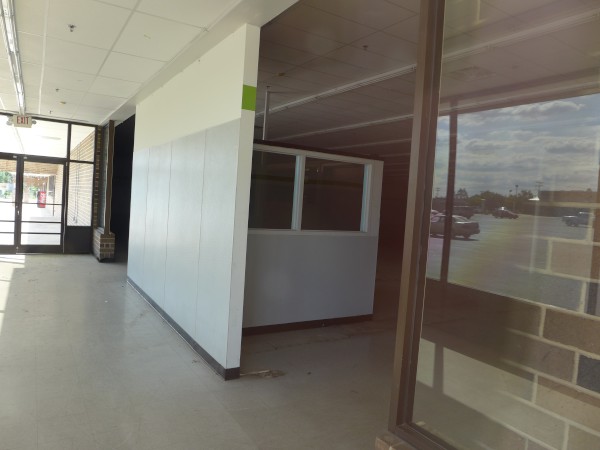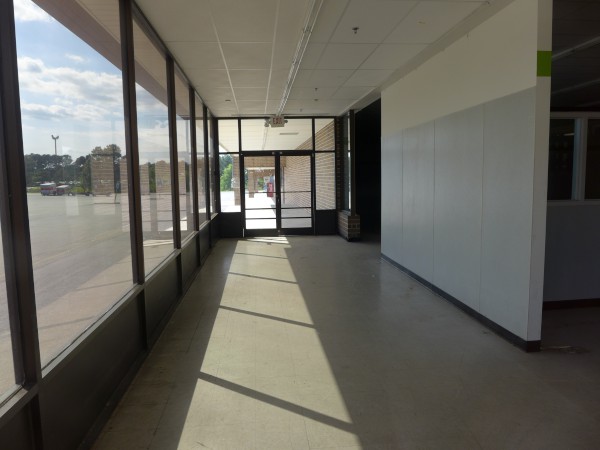 To the best of my knowledge, I had never been to this part of town in the fifty plus years that I've had the opportunity. It's always interesting to see someplace new. However, this plaza, Platt Springs Center, at the corner of Platt Springs & Emmanuel Church Roads does not seem to be doing especially well.
As reported by commenter Andrew way back when, this Fred's closed in June of 2013, so that makes a full year without anything taking its place. here is a marketing PDF with a good picture of the place with Fred's in operation.
Just looking at the building, I feel sure this was a grocery store before it was a Fred's, but I'm not sure what its flagging would have been or when it closed.
(Hat tip to commenter Andrew)
Posted at 5:06 pm in Uncategorized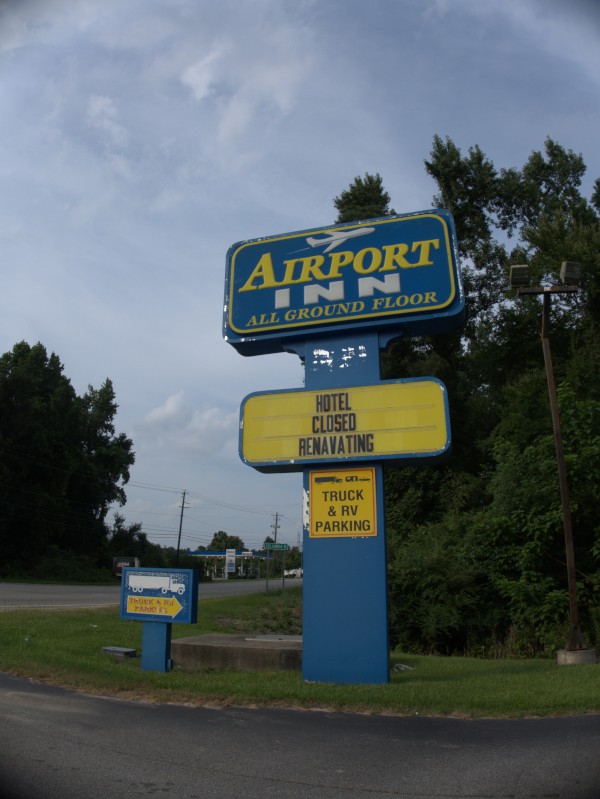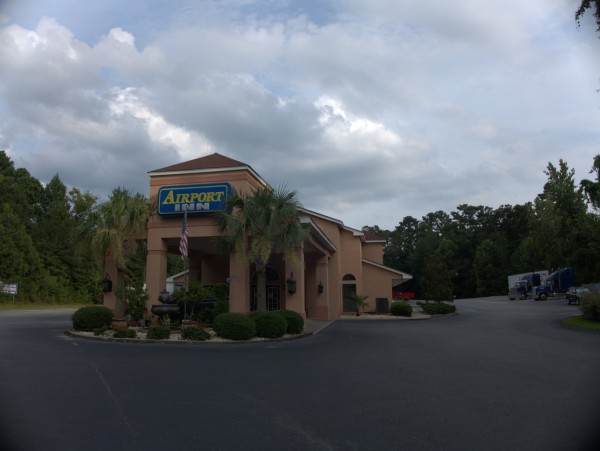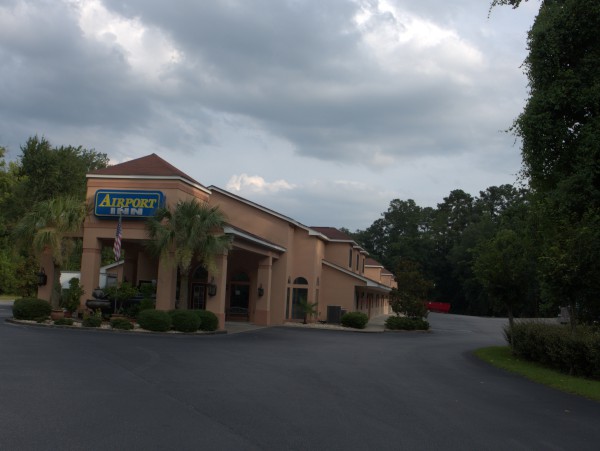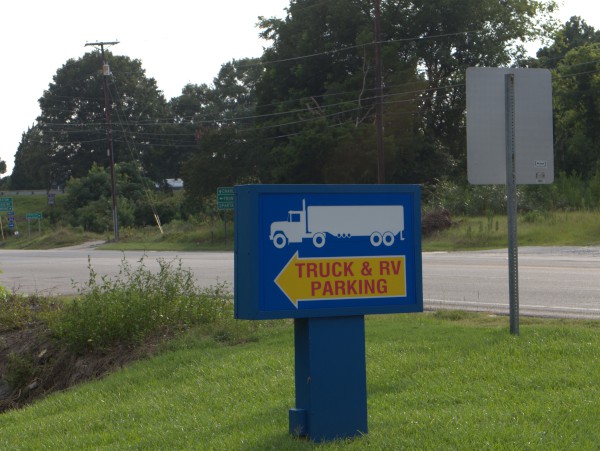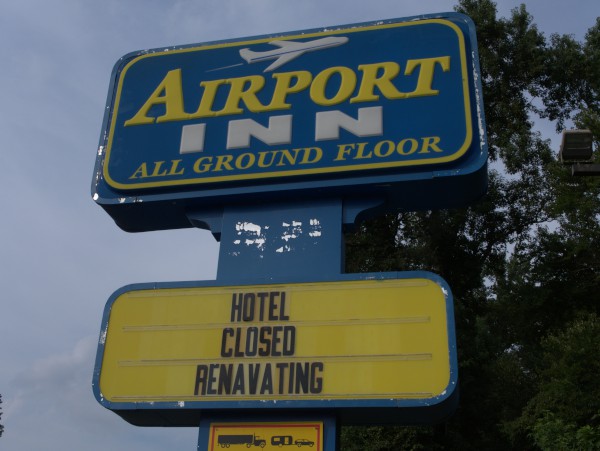 Looks like Airport Inn in Cayce, where ironically all the rooms are ground-floor, is renovating.
I like the blue, white & yellow color scheme on the signs. The building actually looks to be in pretty good shape, at least from a distance.
UPDATE 10 August 2013: Changed incorrect 935 address in post title to correct 1935.
UPDATE 13 May 2014 --Open again: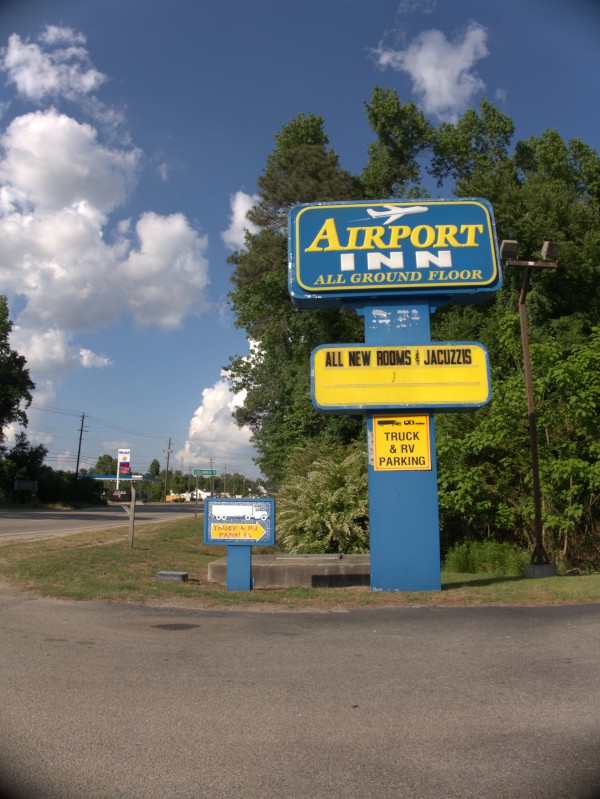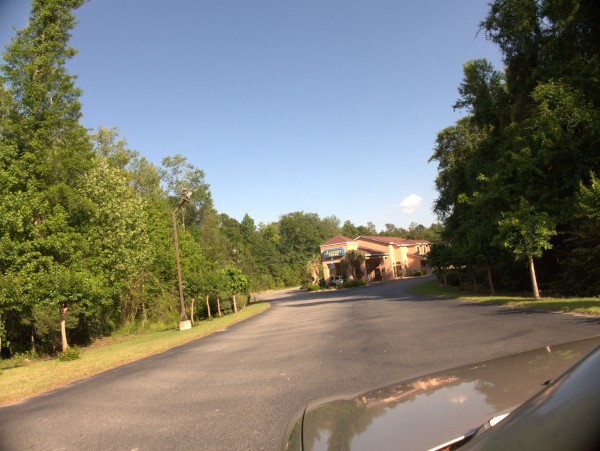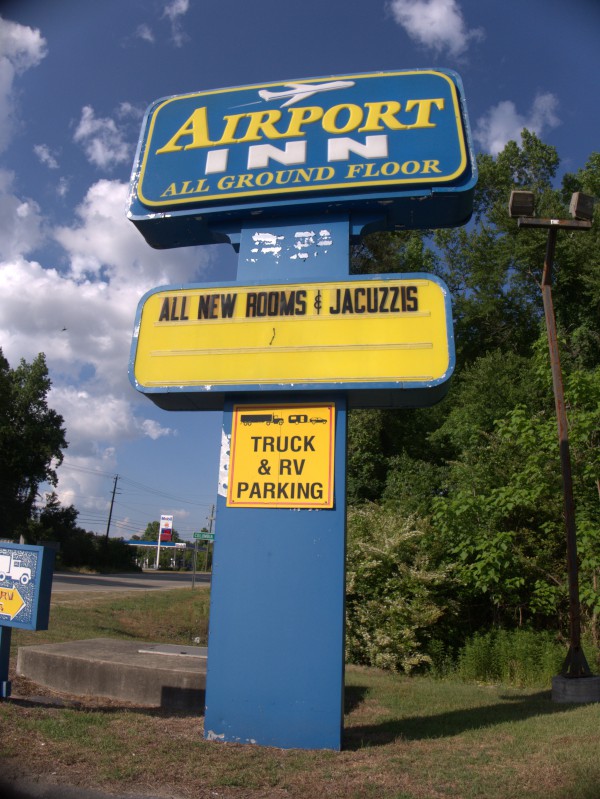 Posted at 11:26 pm in Uncategorized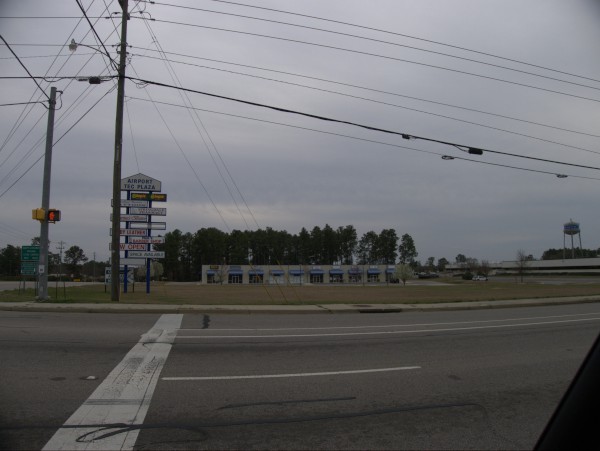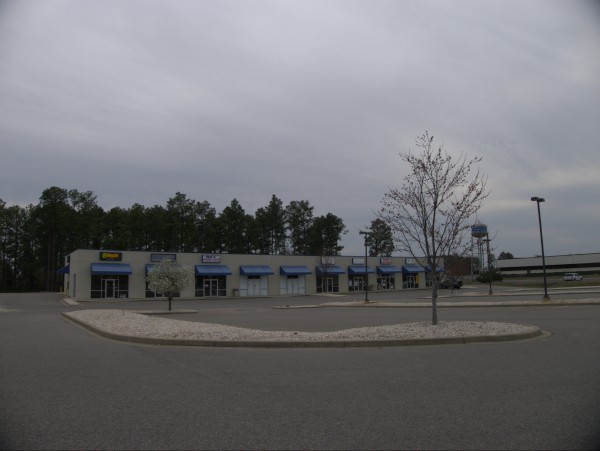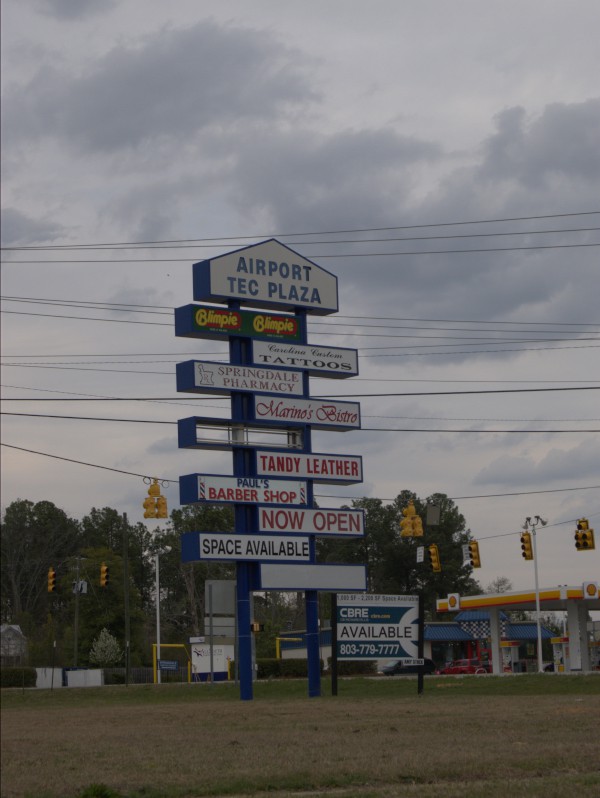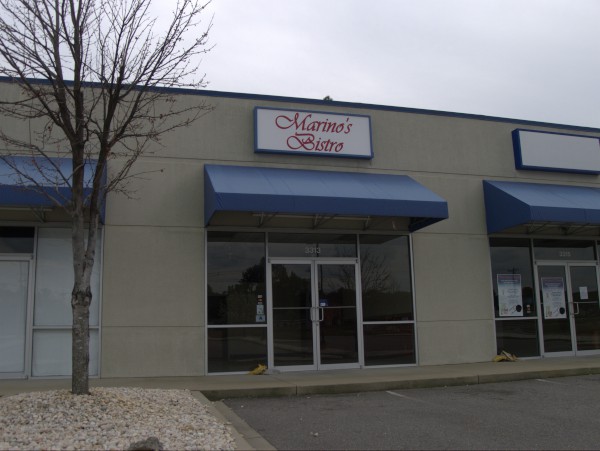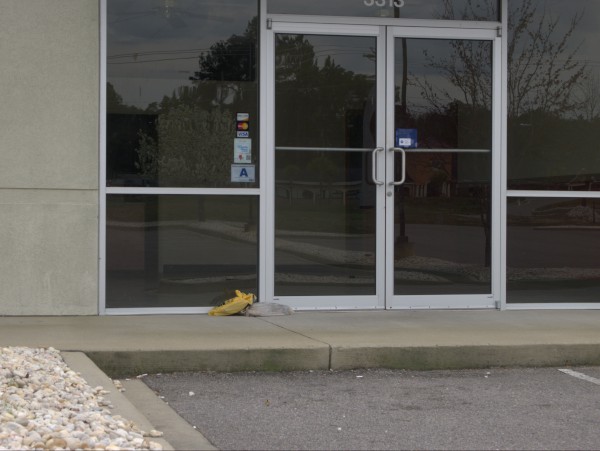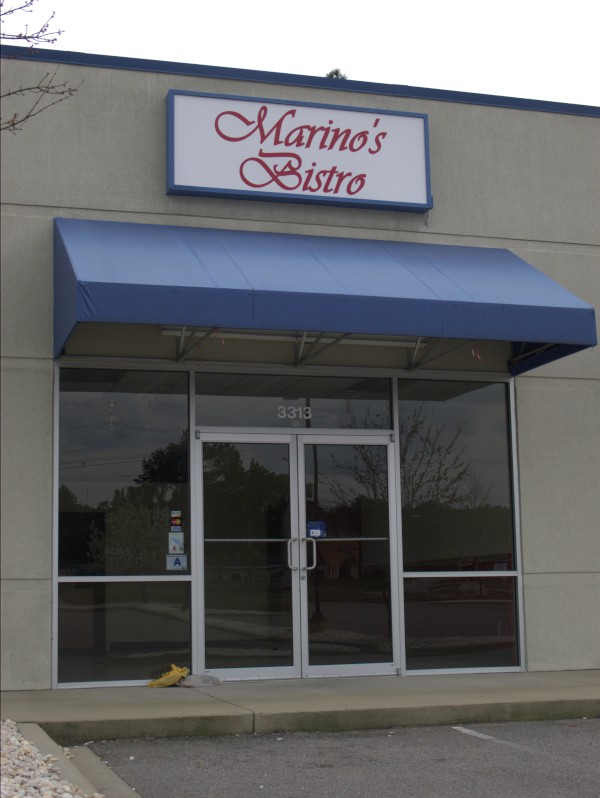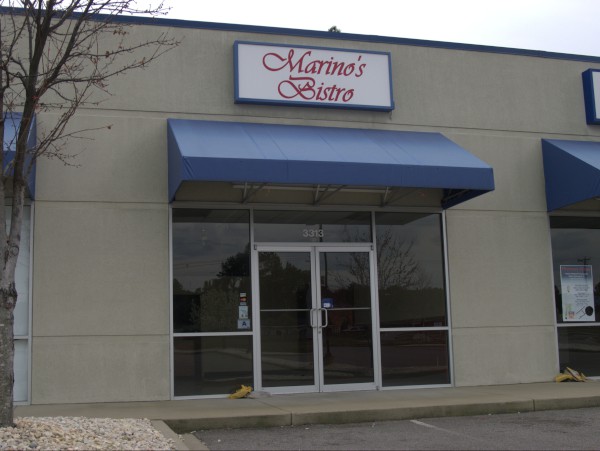 I was unaware of Marino's Bistro, or indeed of this whole little strip mall near the Airport on Platt Springs Road, until recently.
I like the sign for the plaza, which has a sort of retro look without trying too hard. I don't know anything about Marino's itself, other than that it sounds Italian, which is always an indicator that I will have a better than average chance of liking a place. I'm putting the closing date as February, as the new phone books (which you can see outside the door -- one of the common sights of a closing) came out then.
(Hat tip to commenter fourlizards.)
Posted at 11:40 pm in Uncategorized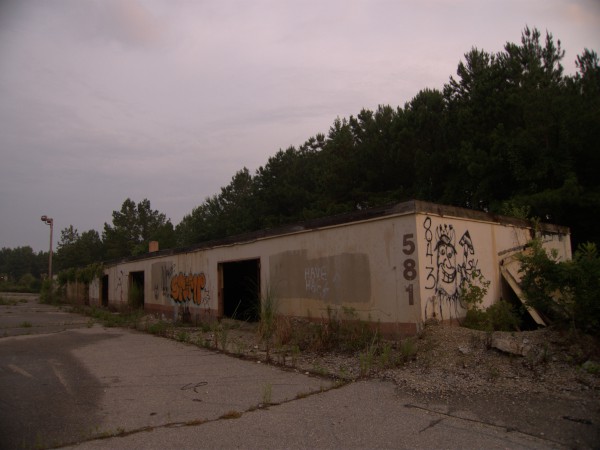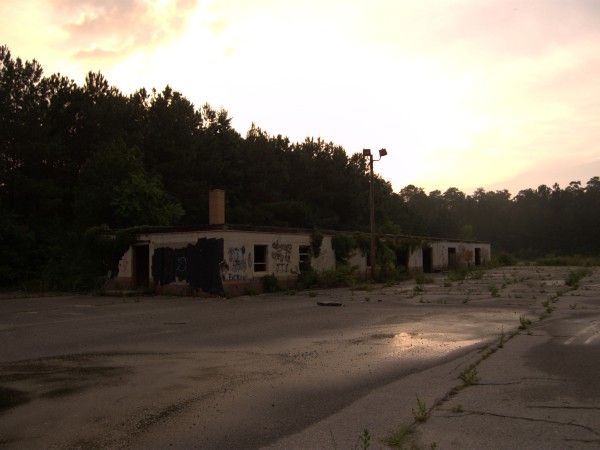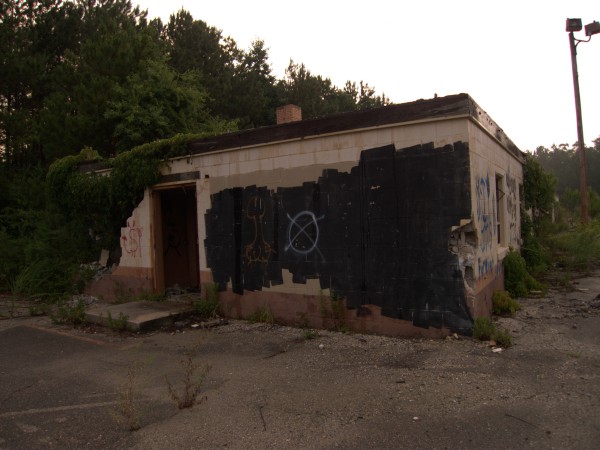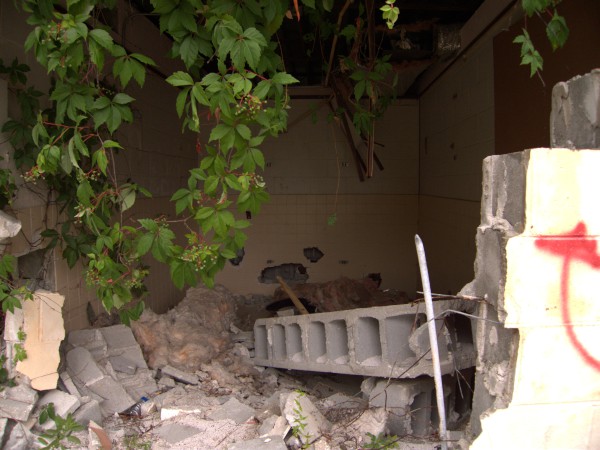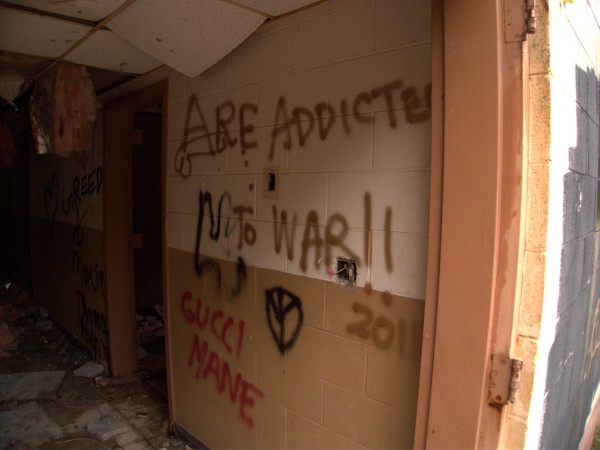 I noticed a new cut-in to Farrow Parkway at the (bankrupt) Market Commons shopping development in Myrtle Beach back in July.
Market Commons is the Myrtle Beach equivalent of Village At Sandhill, and is the most promenient development on the old Myrtle Beach Airforce Base. The base (which shared runways with the Myrtle Beach Jetport) was closed in 1993, and most of the old Airforce Buildings are already gone. The new cut-in to Farrow however leads to one which is still standing, more or less.
I don't know what Building 581 was used for, but the size of some of the doors make me think it may have been a vehicle maintenance facility or storage building. Probably the later, as I saw no evidence of pits or lifts. The place has now been heavily tagged with graffiti, sometimes amusingly, sometimes profanely, so some of the pictures after the jump might be considered NSFW.
Google Maps indicates a phantom road on the north side of the building, which it designates as Old Railbed Road. I suspect that it originally was a rail spur which connected to the rail line crossing the trestle connecting the Waccamaw Neck with the rest of the national rail grid, and would have been used to bring in supplies back in the day.