Archive for the 'Lown Drive' tag
Posted at 11:39 pm in Uncategorized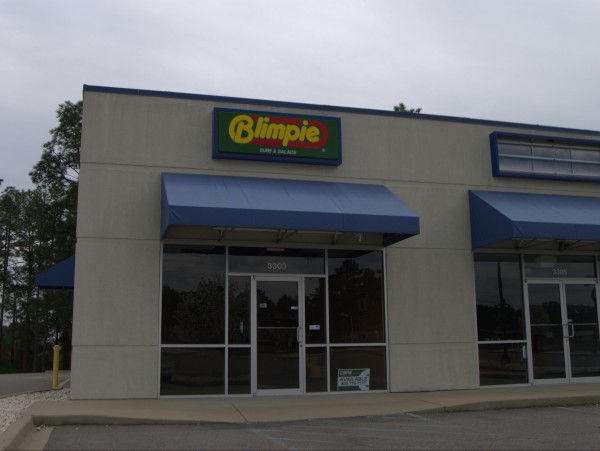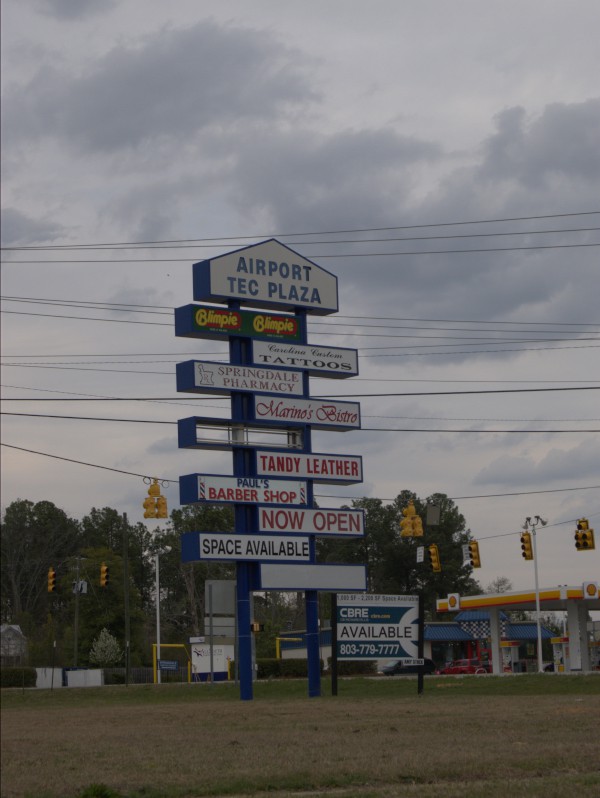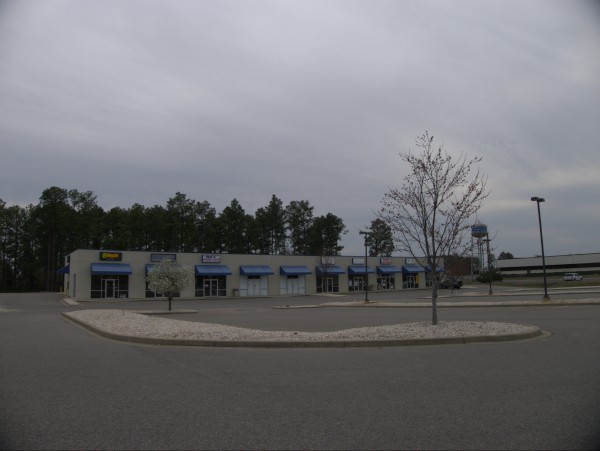 Well, it's back to Airport Tec Plaza for this closing.
Blimpie is not a chain I've ever tried, though I like subs. I think that's probably because a lot of its locations tend to be in gas-station/convenience stores, and that sort of devalues a brand for me. I do have to give them props for suggesting a non-submarine referent for their sandwiches however.
At any rate, this location anchored the east end of the same little strip mall where Marino's Bistro was
Posted at 11:26 pm in Uncategorized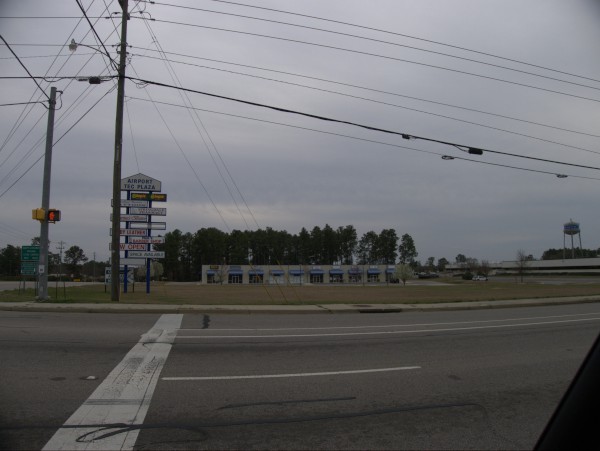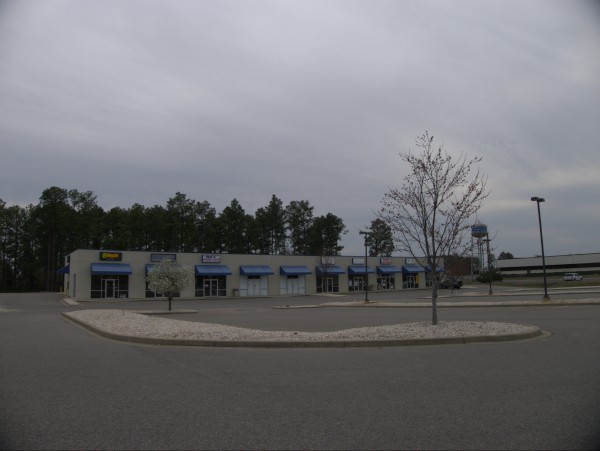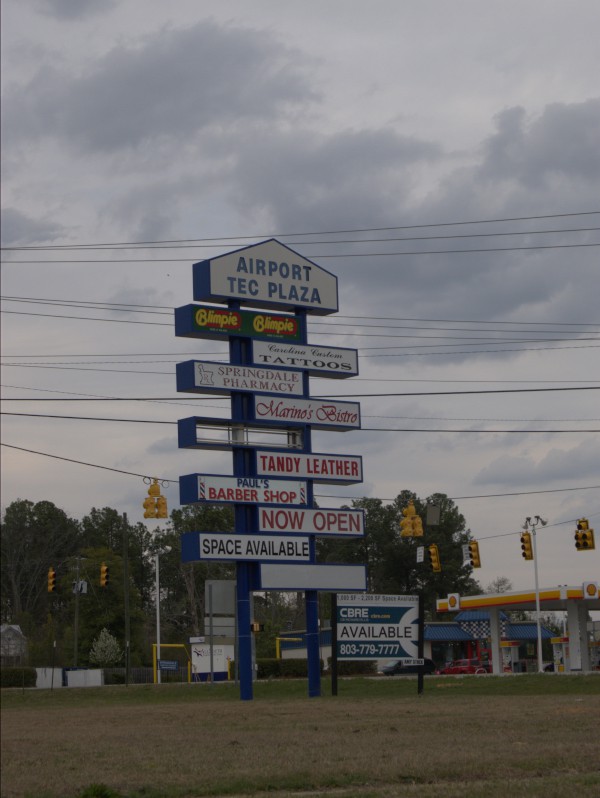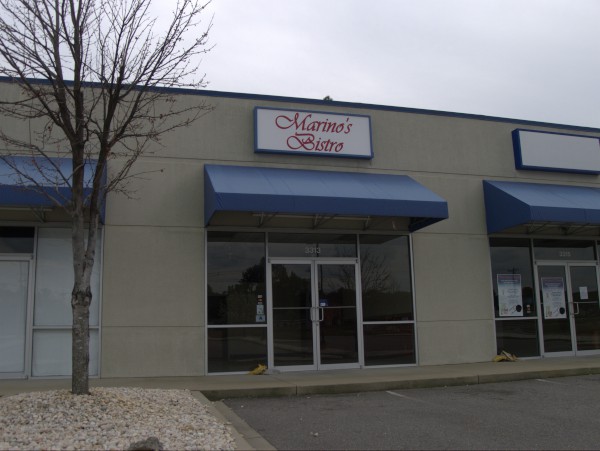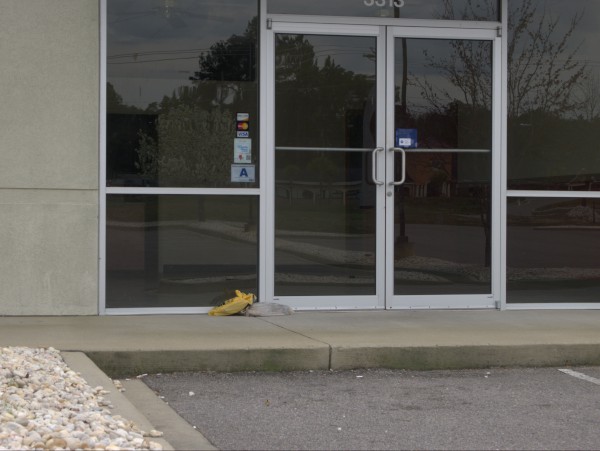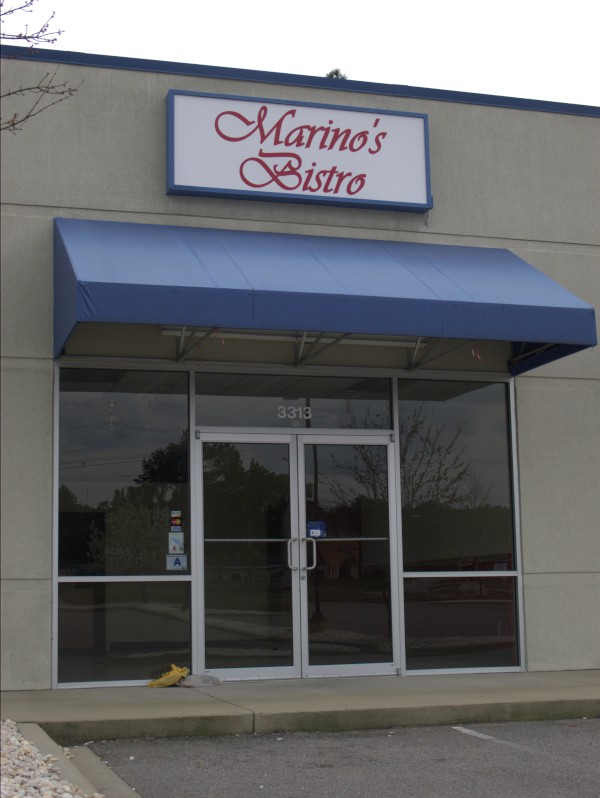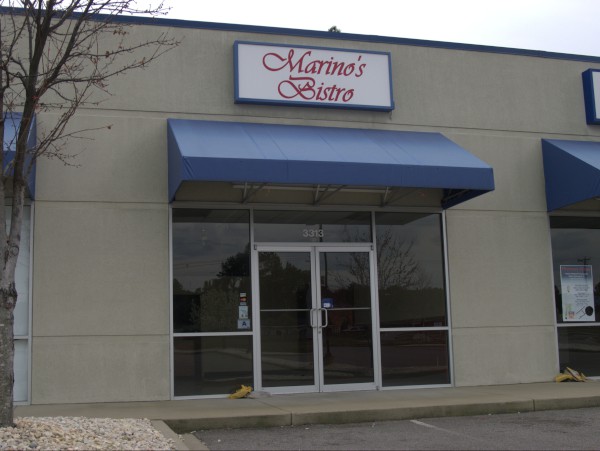 I was unaware of Marino's Bistro, or indeed of this whole little strip mall near the Airport on Platt Springs Road, until recently.
I like the sign for the plaza, which has a sort of retro look without trying too hard. I don't know anything about Marino's itself, other than that it sounds Italian, which is always an indicator that I will have a better than average chance of liking a place. I'm putting the closing date as February, as the new phone books (which you can see outside the door -- one of the common sights of a closing) came out then.
(Hat tip to commenter fourlizards.)