Archive for the 'Socastee' tag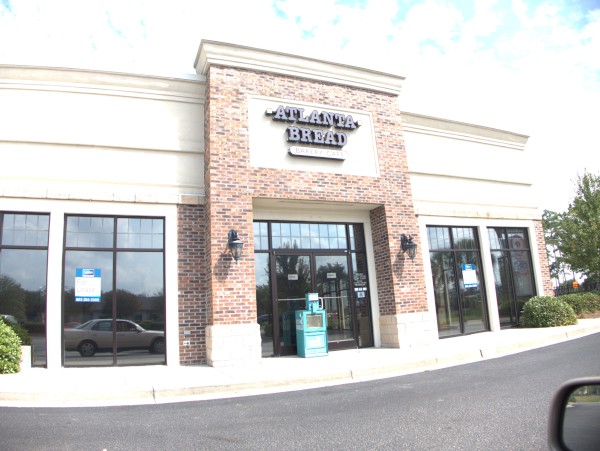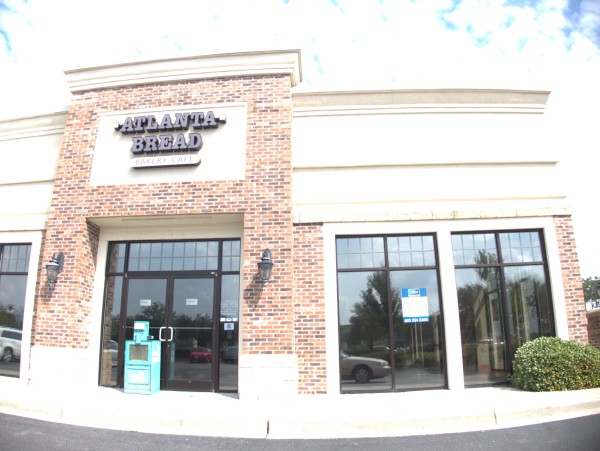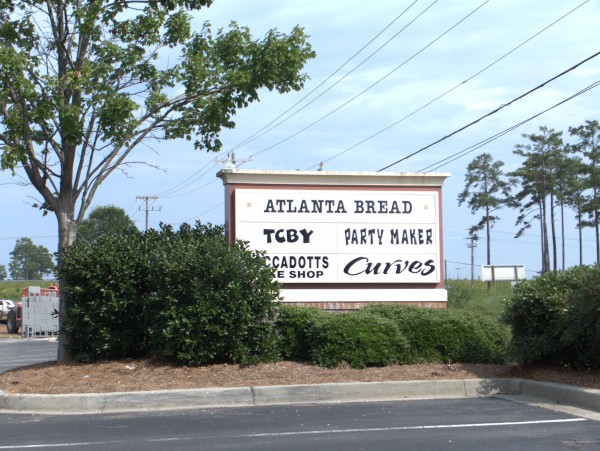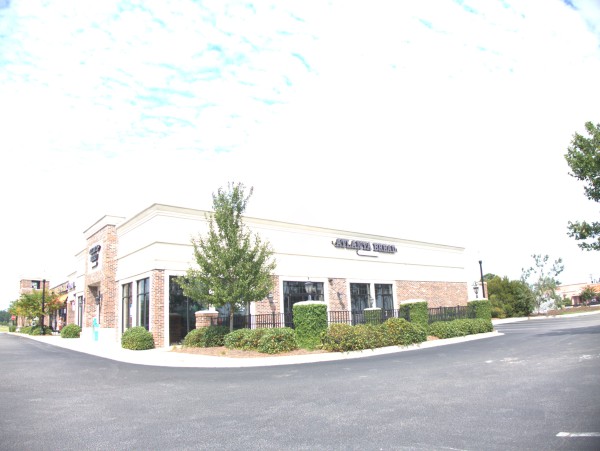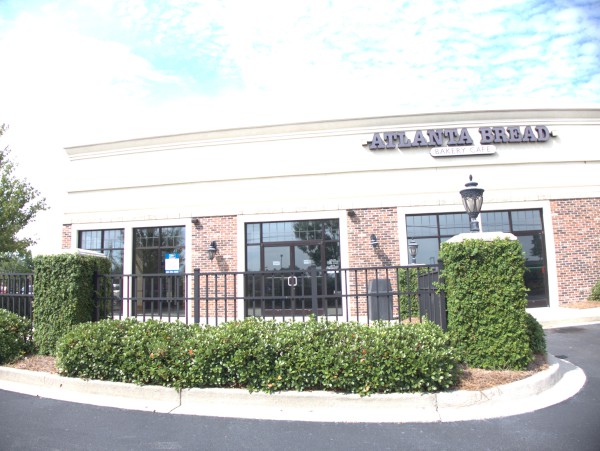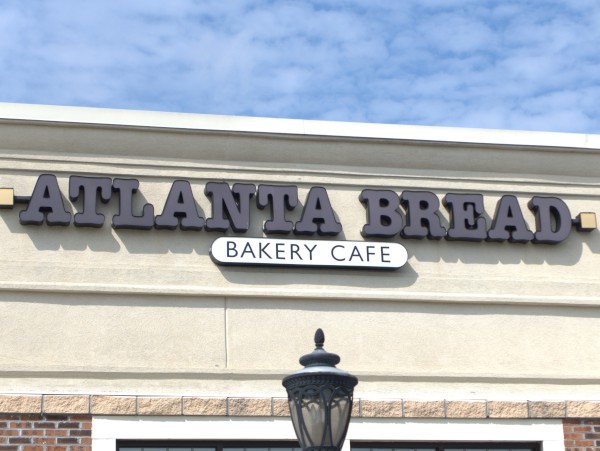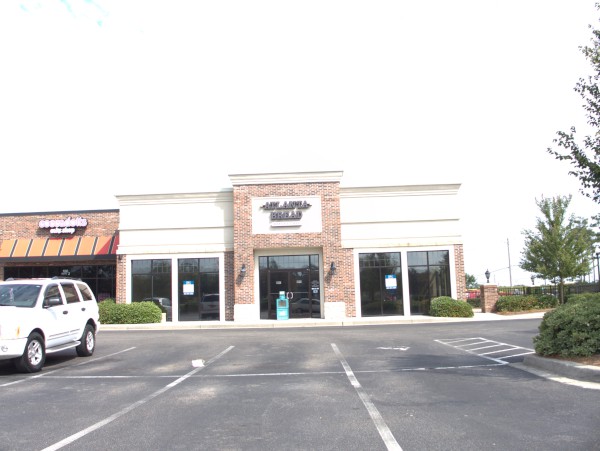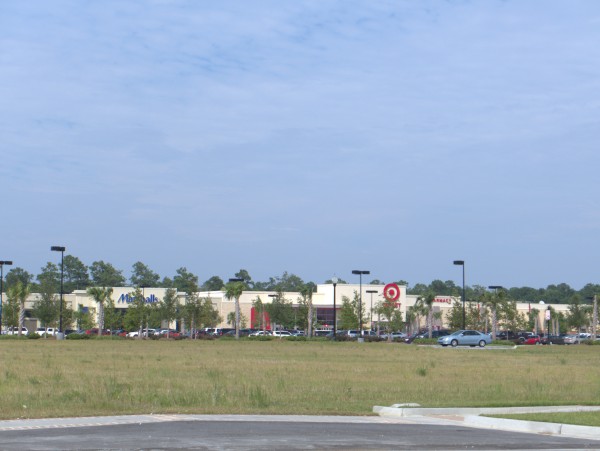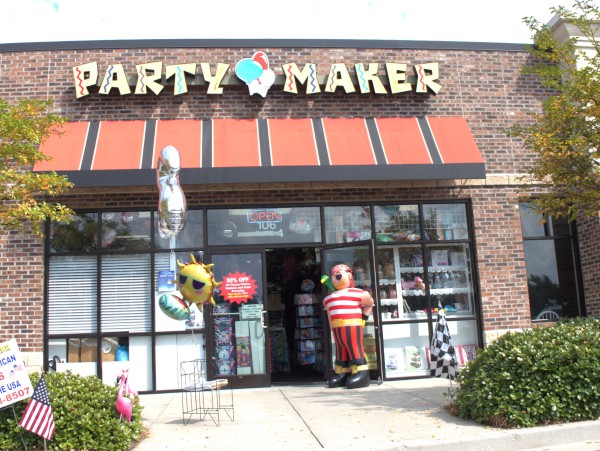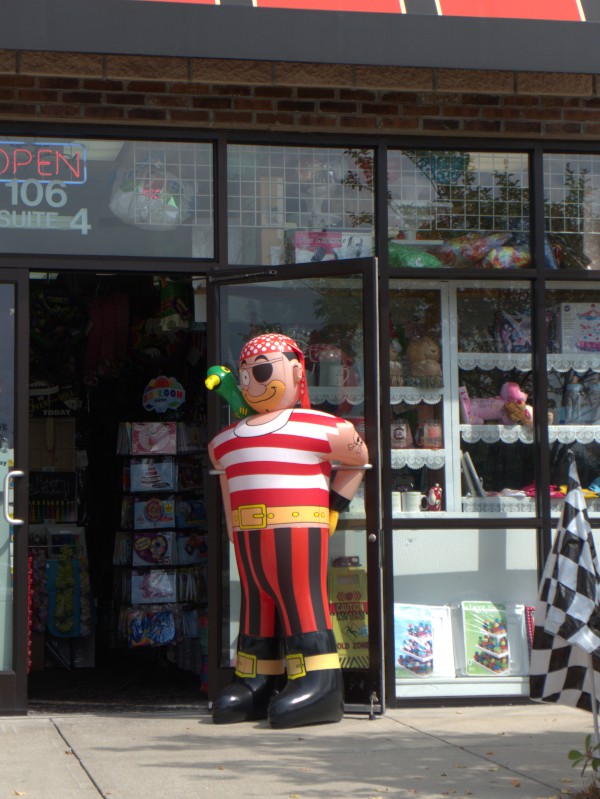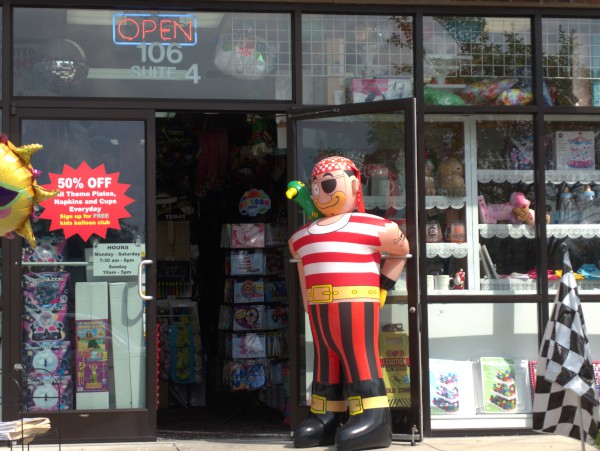 Not sure what happened to my pictures here -- it looks like maybe I forgot to reset from a nighttime ISO to daylight before starting to shoot. The essentials are clear enough though, if more than a bit washed out.
The Atlanta Bread in North Myrtle Beach closed either last year or in 2011, I'm not really sure anymore. The only other ABC at the beach was this one on SC-54 just west of the US-17 bypass interchange. For a number of years, it sat sort of all by its lonesome (though the sideroad it was on obviously implied grander plans), but finally this last year Target started building behind it, and finally opened in late 2012 or early 2013.
I had had some concerns about the place -- it was the sort of operation which seemed to have no idea how many cookies to bake to last out the whole day (I'm pretty sure your loss in day old cookies is smaller than the loss you have from not making a sale..) and had the infuriating habit, which is pretty rare in chain stores, of not honoring their posted hours if things were slow. Still, it was nice to have a bread-bowl of soup there for lunch every now and then, and I figured that if they had hung on until Target opened, they were home free. That proved not to be the case, and the place was closed when I went by in late July.
The rest of the little strip mall has a gym, fro-yo, and a party shop. I had to include some pictures of the punch-me-pirate, including the one below from a few years ago.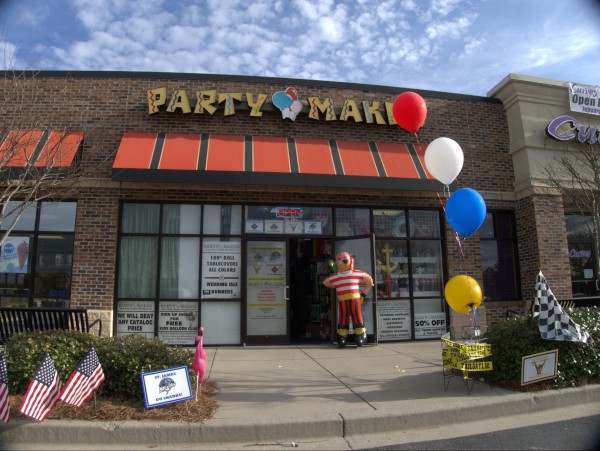 Posted at 12:06 am in Uncategorized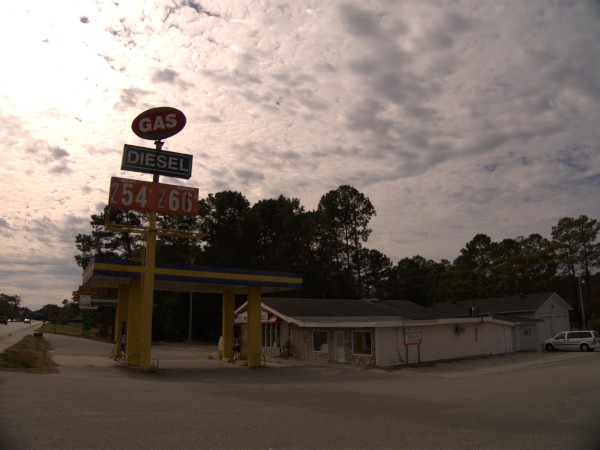 Someone can probably look at the gas price signs and make a better guess at exactly when Socastee Mini Mart went under, but I'm pretty sure it was open last summer and not last November 13th (when these pictures were taken -- Unfortunately, it was not a sunny day).
The place is on SC-544, probably 5 miles on the Socastee side of Coastal Carolina. SC-544 is the handy little cut-through from US-501 to US-17 and can save you a lot of grief if you end up inbound to Myrtle by the north route. It's less useful than it used to be though, as there are now more lights and a constant 45MPH speed limit. For many years, the road had a real rural character, and this station is a holdover from that era. Now however the area is getting more and more built up, and "regular" chains are starting to move in.