Archive for the 'Millwood Avenue' tag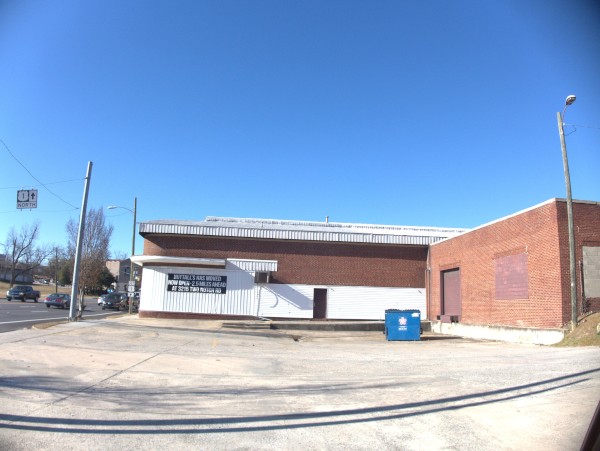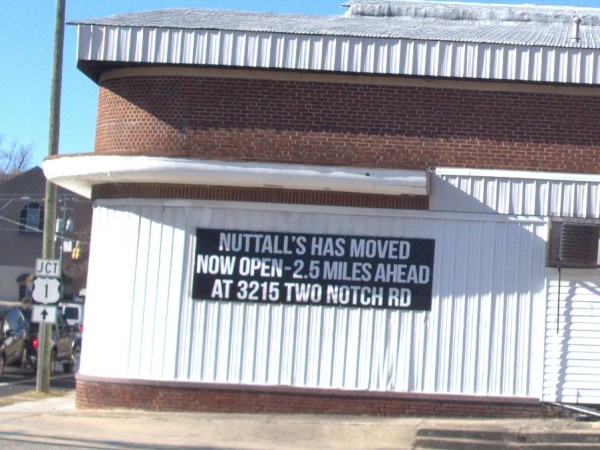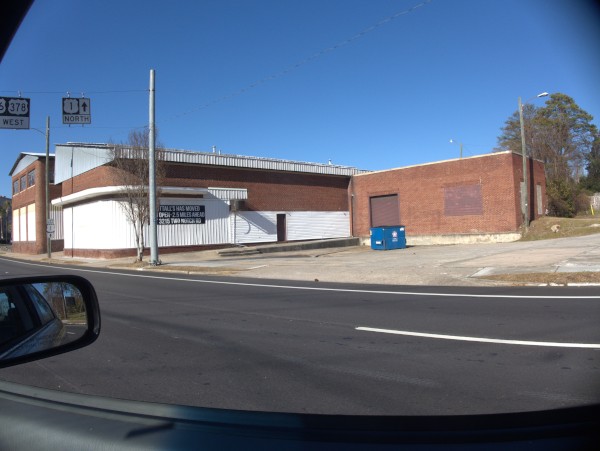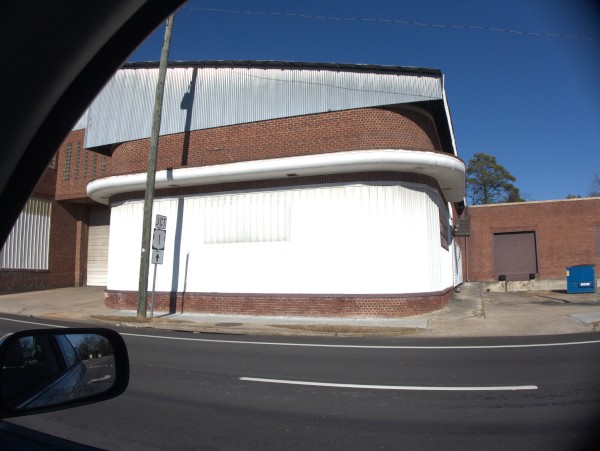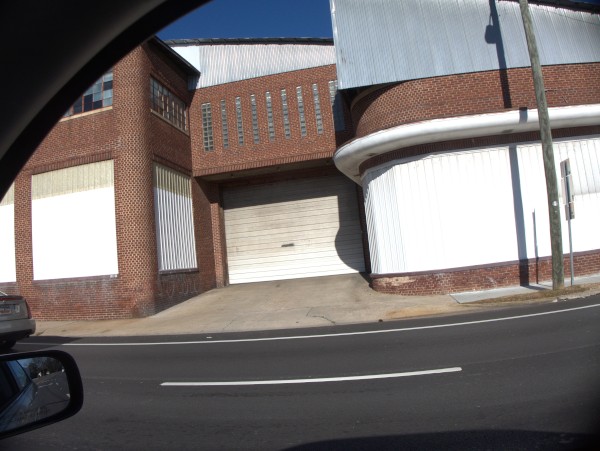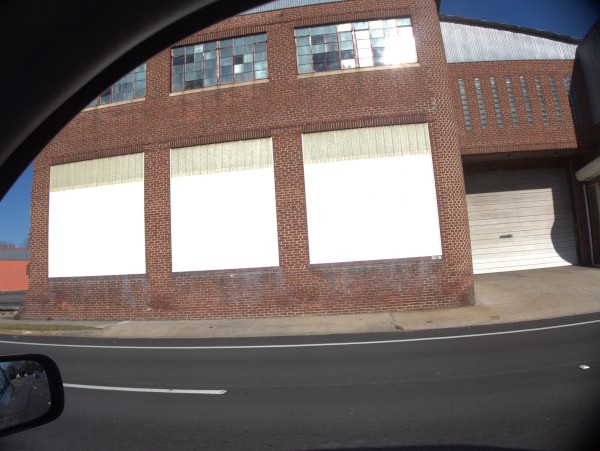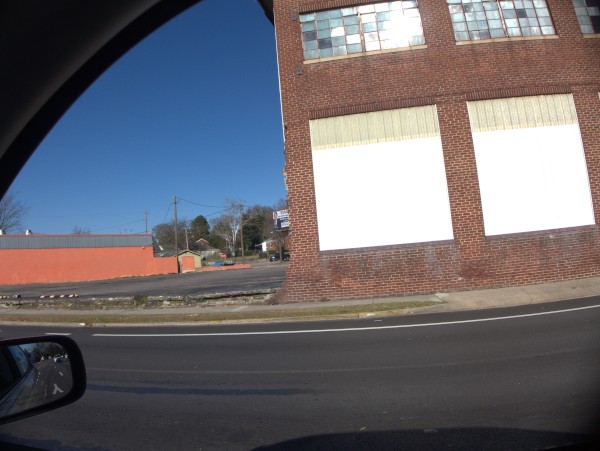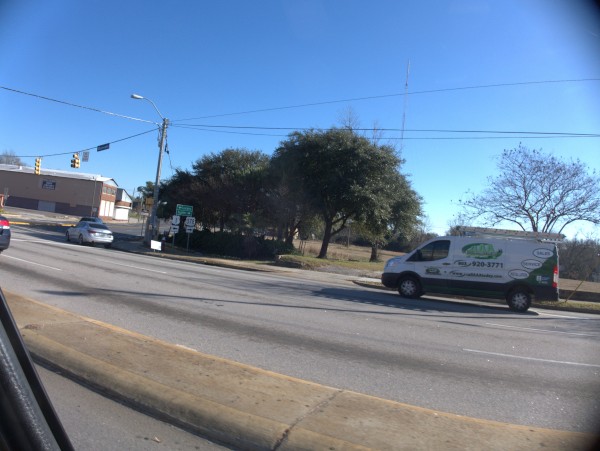 I have noticed Nuttall Tire on Millwood over the years mainly for their Kilroy Was Here logo, and the odd warehouse-y building they were in (Anyone know what it was?). In December, they left their home of over 20 years to relocate into the old Dick Dyer Toyota dealership location on Two Notch.
ColaDaily has the story:
"We've outgrown the building and the parking lot," said owner, Stephen Nuttall. "We like to joke that the walls are expanding and contracting here. But it's good to fight good problems."
Here are a few shots of the new location: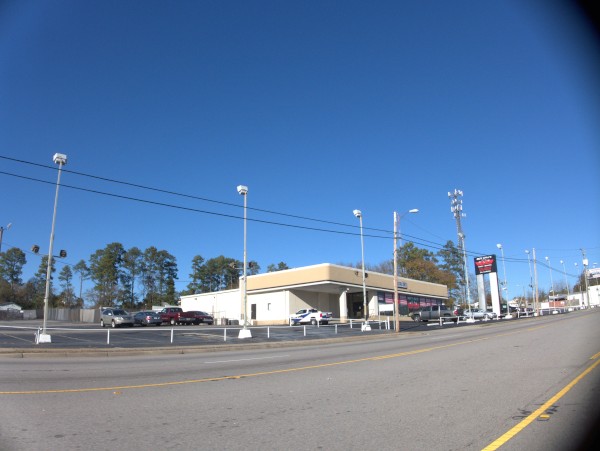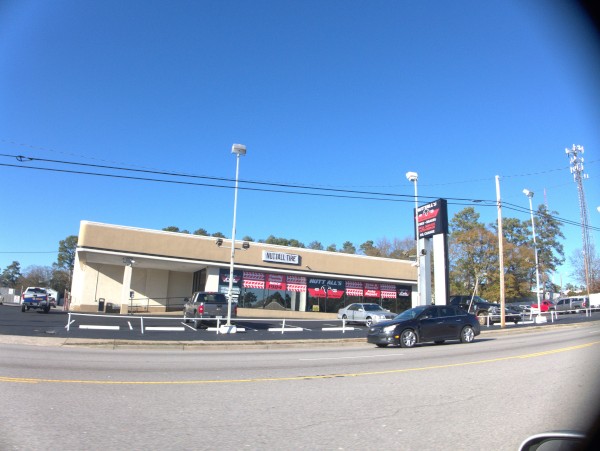 (Hat tip to commenter MB)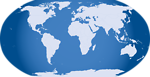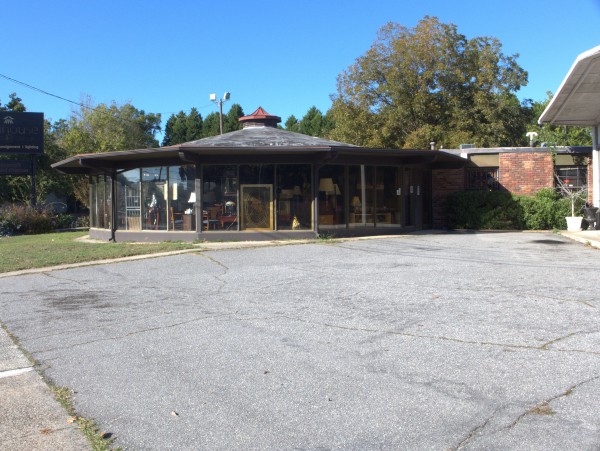 I first wrote about this lot when the round building ceased being Shandon Florist, so there are some older pictures at that link.
My sister told me last year how this whole corner block was going to be razed for a Starbucks, so I got some pictures of everything last October. The final demolition was around 20 June 2020, and when I took the second set of pictures, the buildings were all gone though some clearing equipment was still on the lot.
Here is a story on the project from WIS:
Millwood Avenue is one step closer to becoming the future home of a Starbucks franchise after the city's Board of Zoning Appeals approved a special exception permit allowing a drive-thru in the development plan.

The proposal offers a development complete with a Starbucks in the 3000 block of Millwood Avenue, just up the street from Dreher High School. In doing so, several local businesses, including the Birdhouse, Revente's Second Chances, Columbia's Cleaners, Ron's on Millwood, Groomingdale's and Koru Group Fitness.

The businesses are all leased by the same landlord, who owns the property and is looking to sell, according to several business owners. Most said they plan to relocate if they are forced to close, but remain open while talks continue with the city about future development.
Here is The State on the same subject.
In the event, it appears to me that:
Birdhouse has relocated to 2730 Millwood (see the last picture).
Groomingdale's has relocated to 919 True Street Suite E.
Revente's has closed after an attempted move.
Koru Group Fitness has moved to 2773 Rosewood Drive.
I'm unsure about Ron's On Millwood & Columbia's Cleaners.
I'm not sure what was in the two story brick building.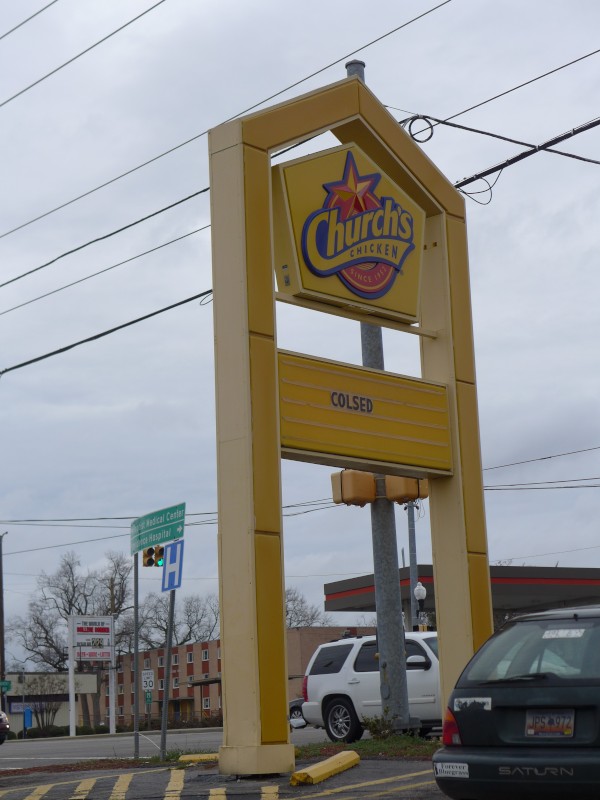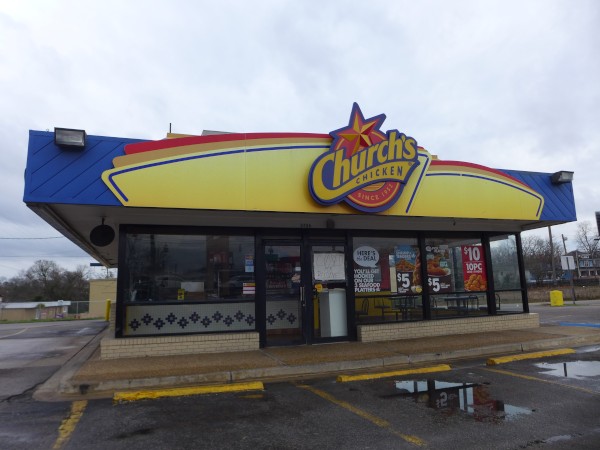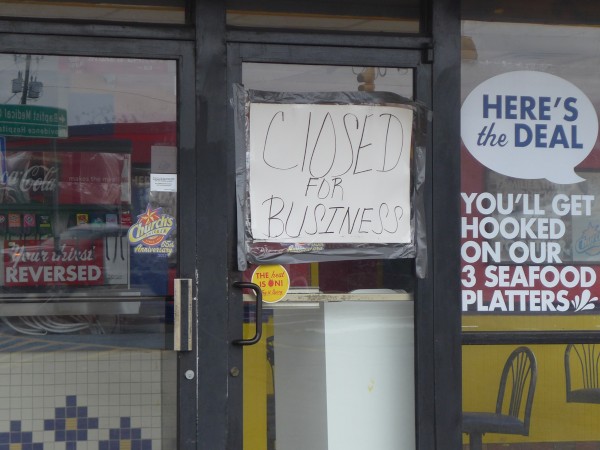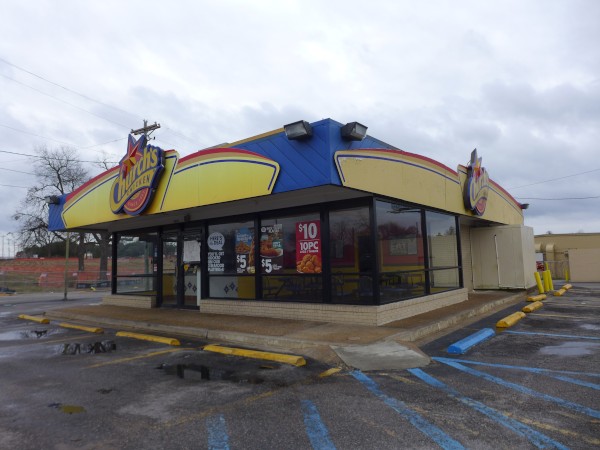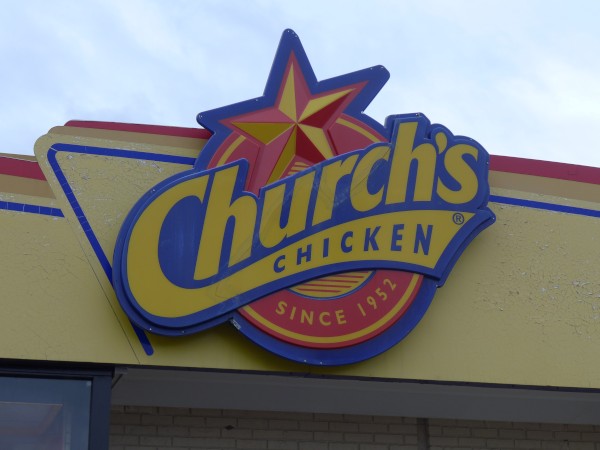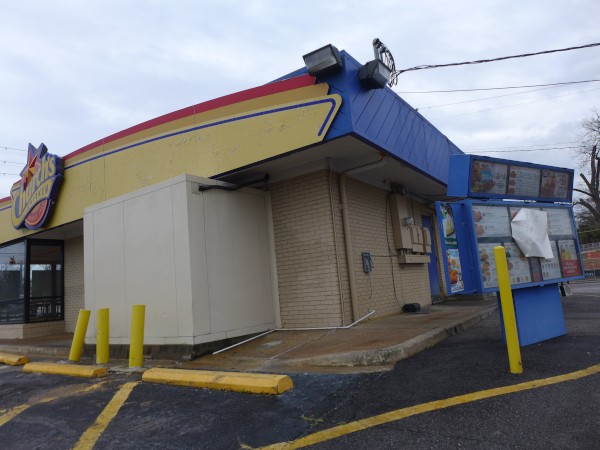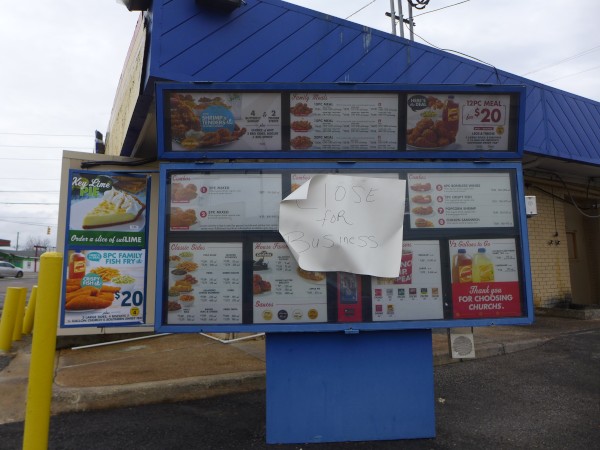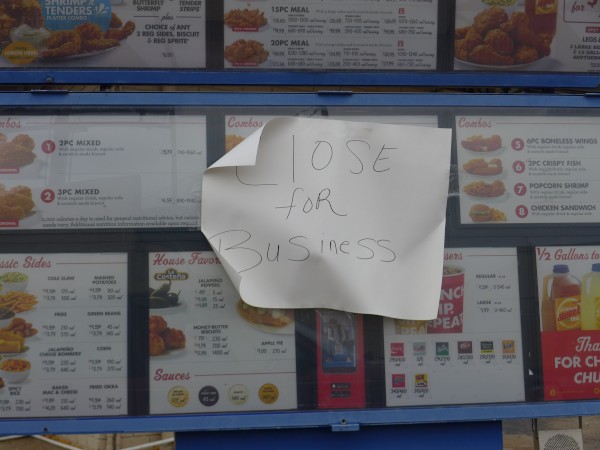 As you can see from the sign, this Church's Chicken at the foot of Gonzales Gardens and in the location of the old Drake's is now closed, or colsed, if you prefer.
I would guess this means a little more business for the KFC on the next block up, but *this* bird has flown the coop.
(Hat tip to commenter Andrew)
UPDATE 19 December 2018 -- As mentioned in the comments, some sort of construction is going on here, though there is no signage indicating what might be coming next: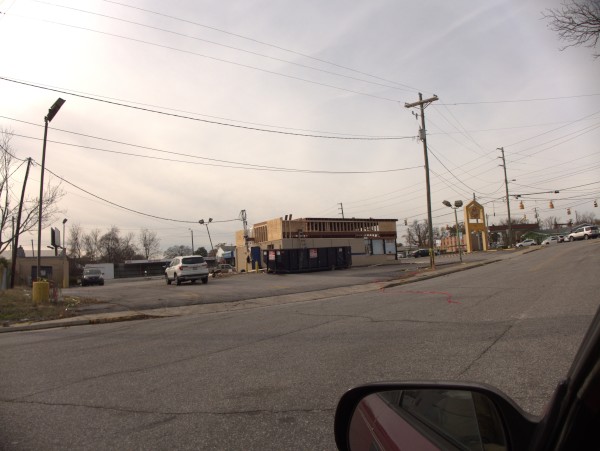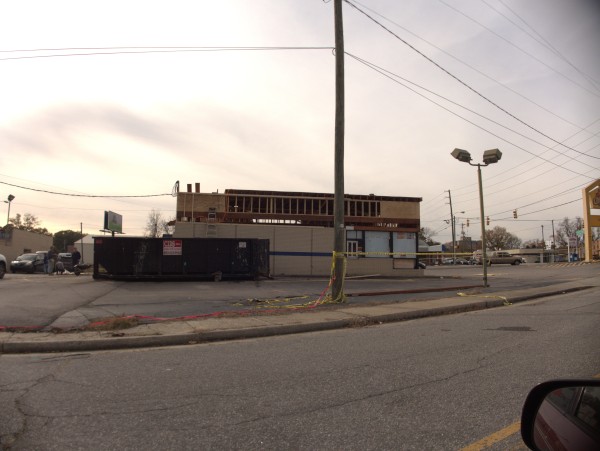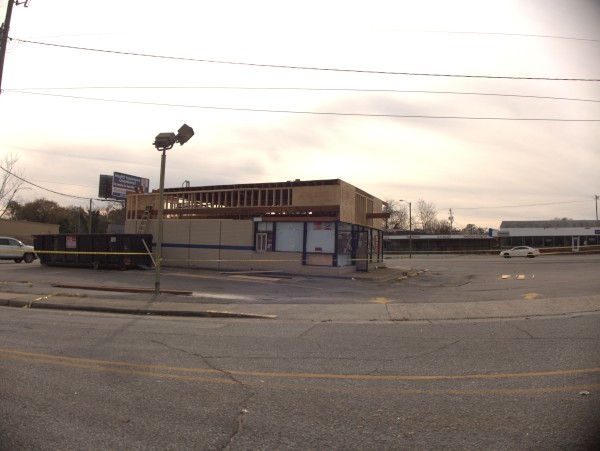 UPDATE 21 February 2021 -- As mentioned in the comments, to be an Asian Express: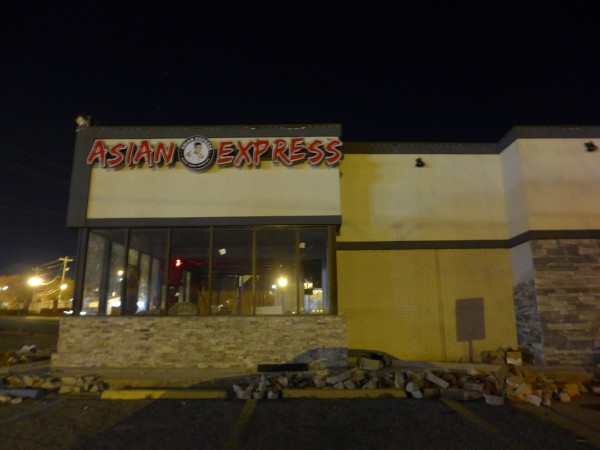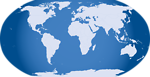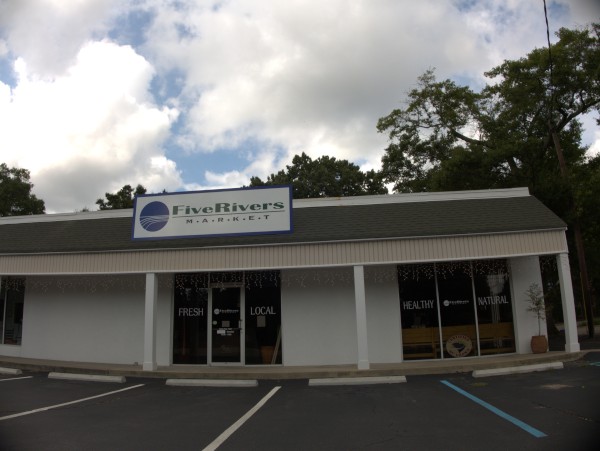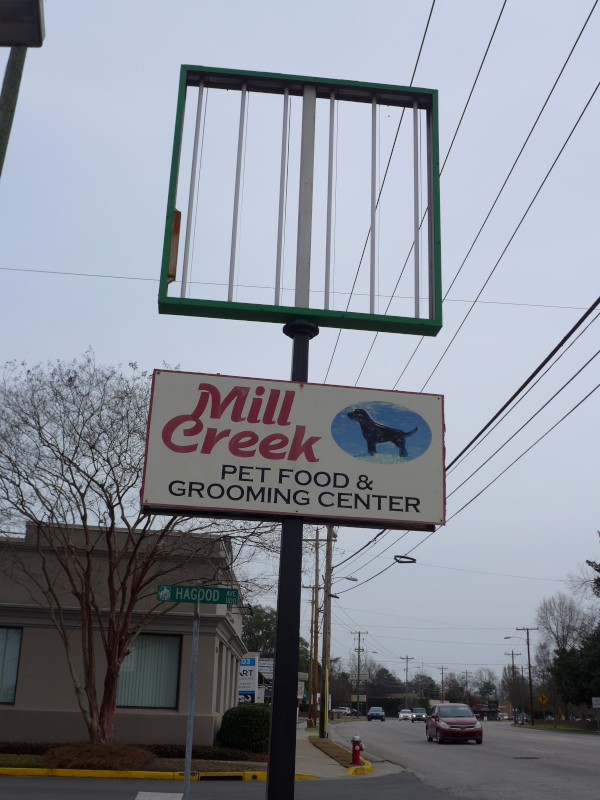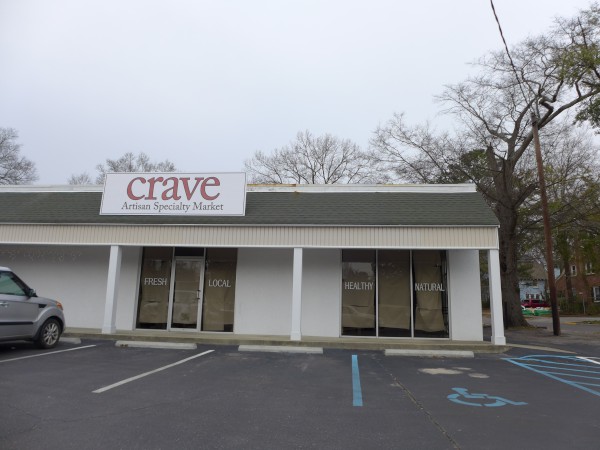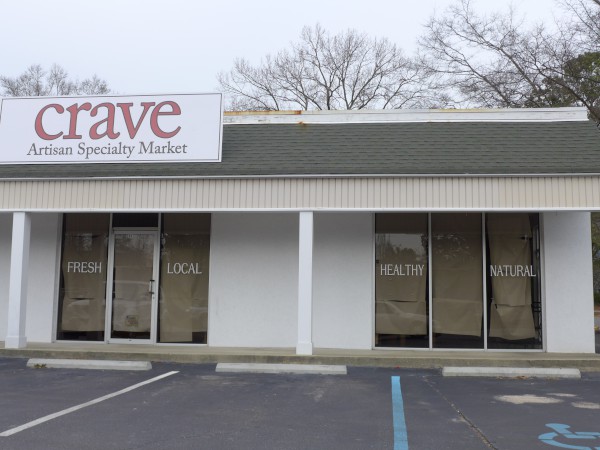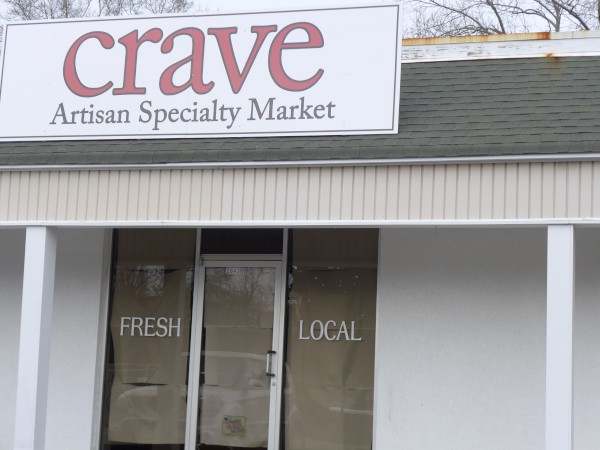 As is often the case, I'm not clear exactly when Five Rivers Market, in the former Master Cleaners/Provisions slot on Millwood closed. I don't see it in my phonebooks at all, and online evidence is a bit confusing, but points so some time after 21 May 2015. As far as I can tell, the Orangeburg location is still open. (Hmm, they also have (had?) a location at the State Farmers' Market).
The storefront is now slated to become Crave Artisan Specialty Market opening around 1 March 2016.
Posted at 2:53 am in Uncategorized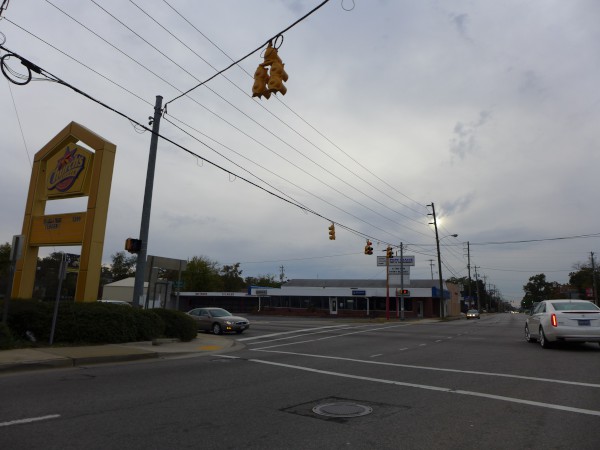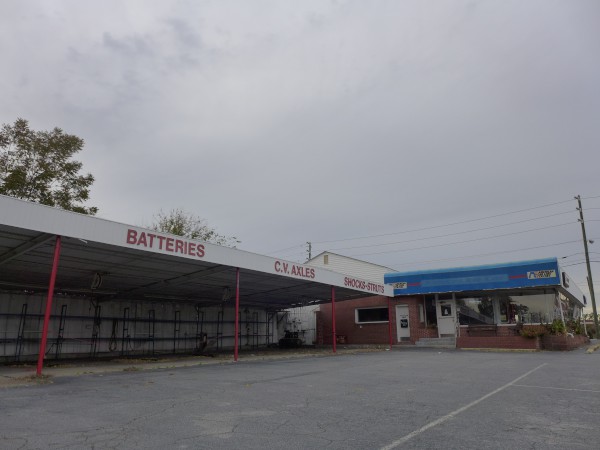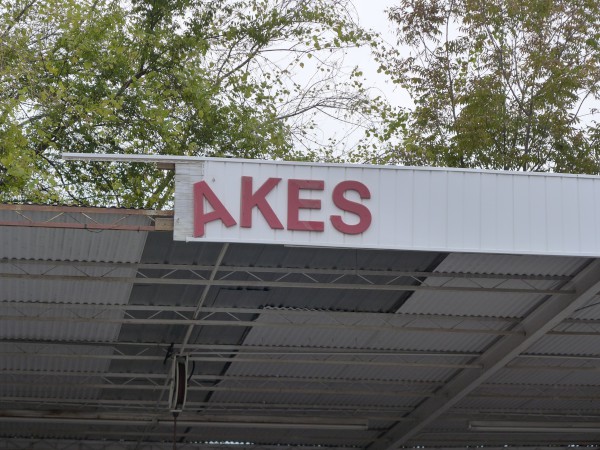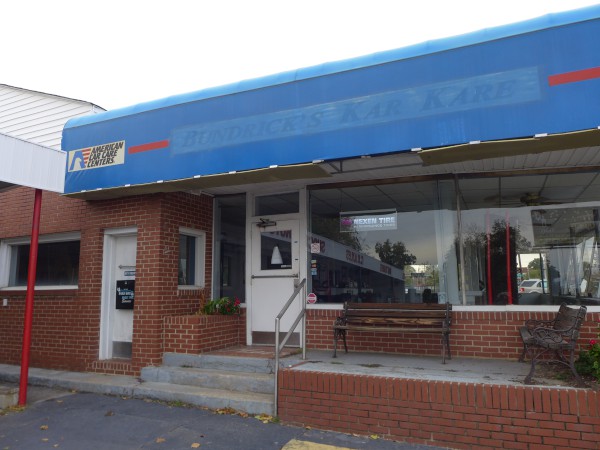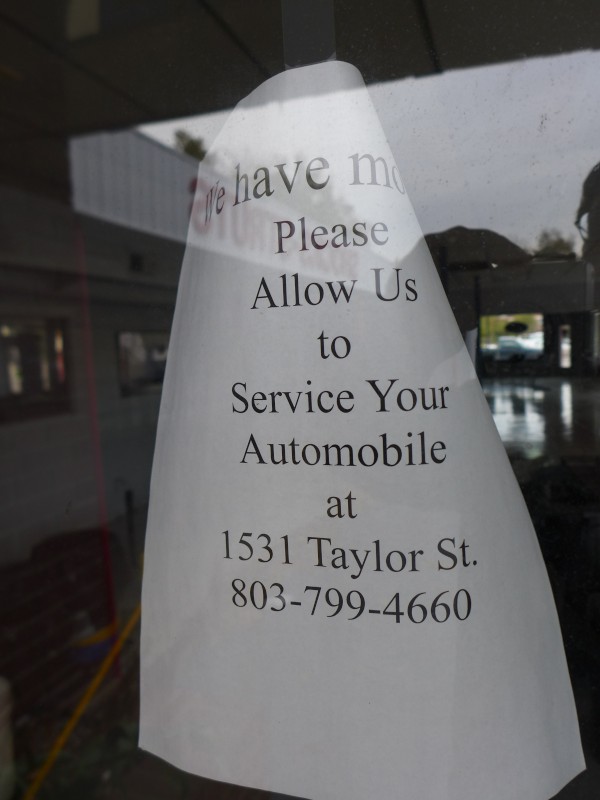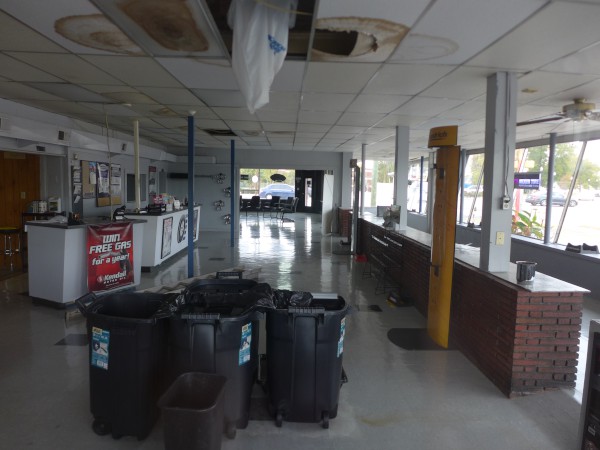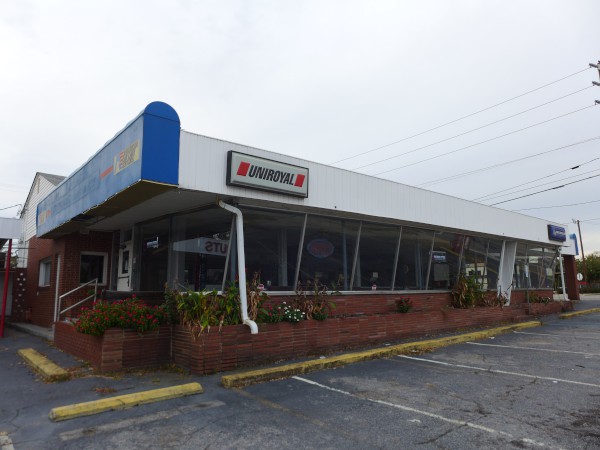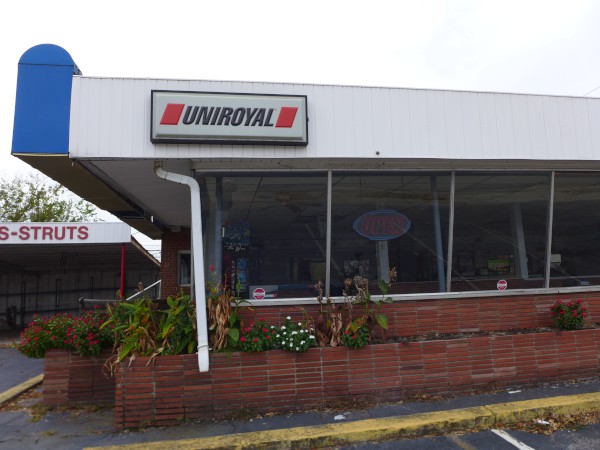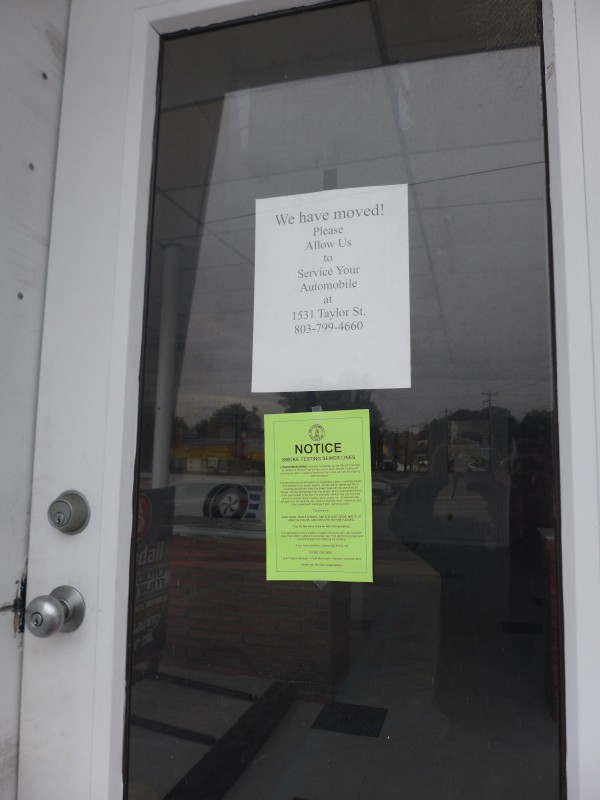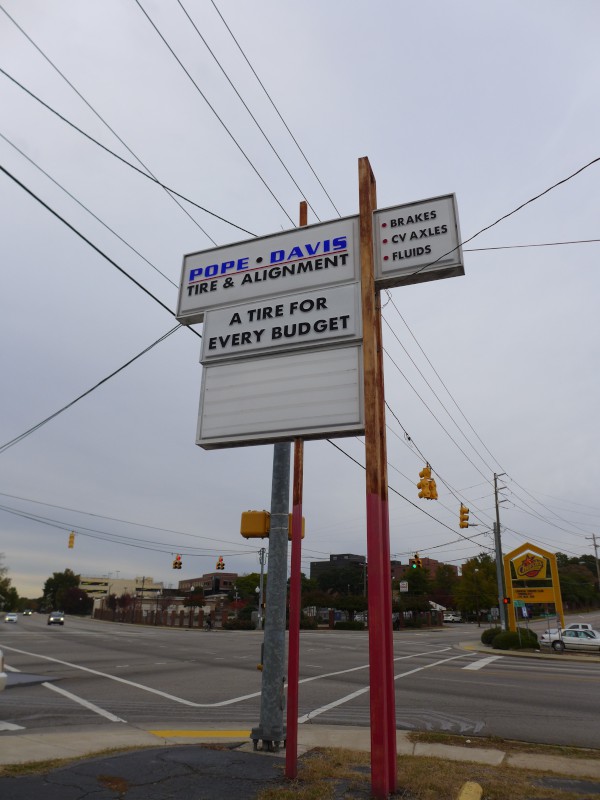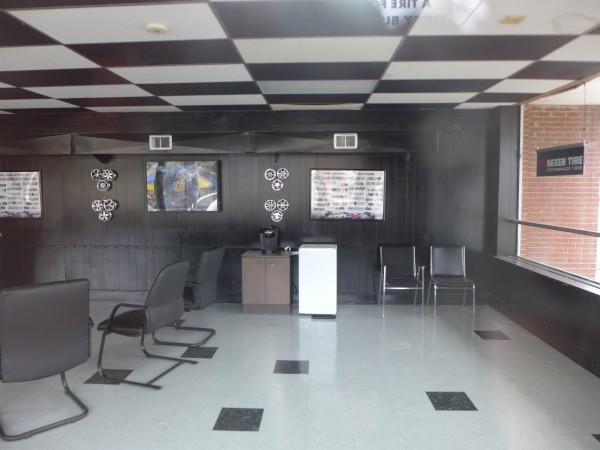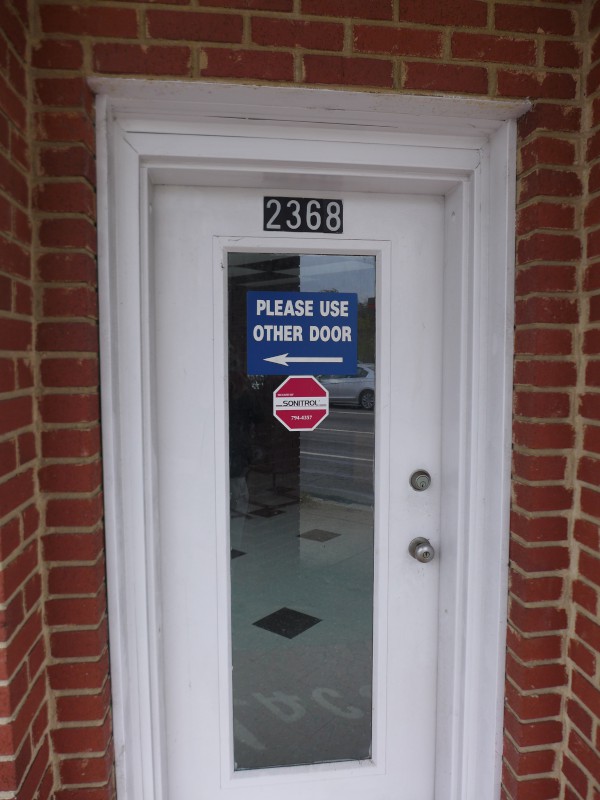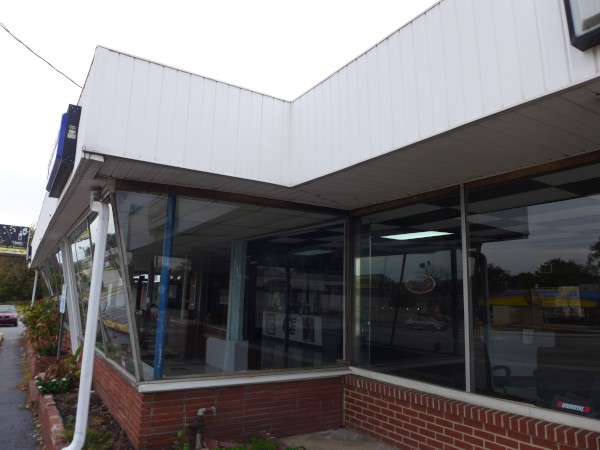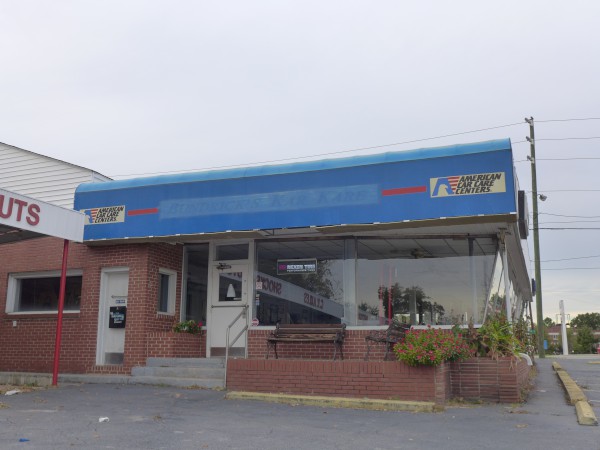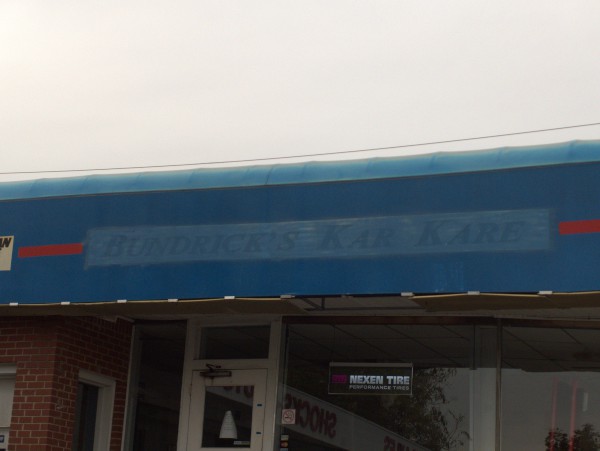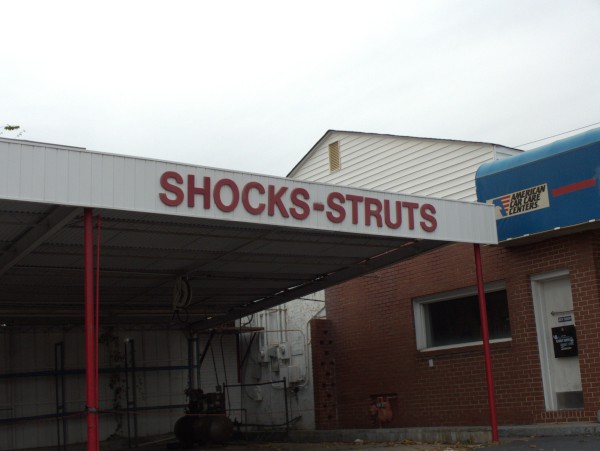 Commenter Matt points out that the Pope Davis on the corner of Taylor and Millwood has closed.
This was one of those open-air auto operations that you don't see much anymore -- certainly no more in this style are being built. (And some, like this have been knocked down.)
You can stll see the Bundrick's label scar on the awning. The building is still apparently owned by Pope Davis as it has not been emptied, and as yet there is no For Sale sign.
(Hat top to commenter Matt)
Posted at 11:51 pm in Uncategorized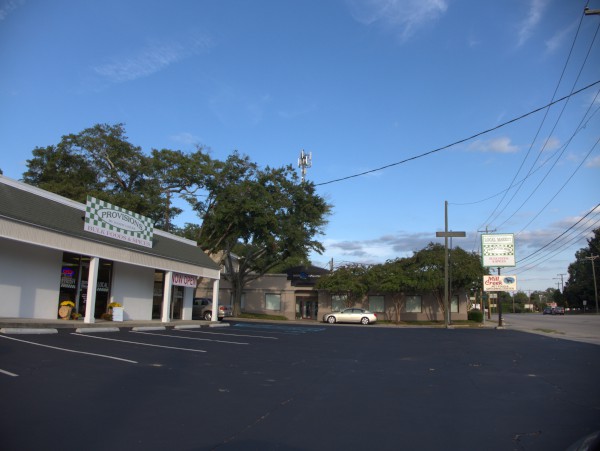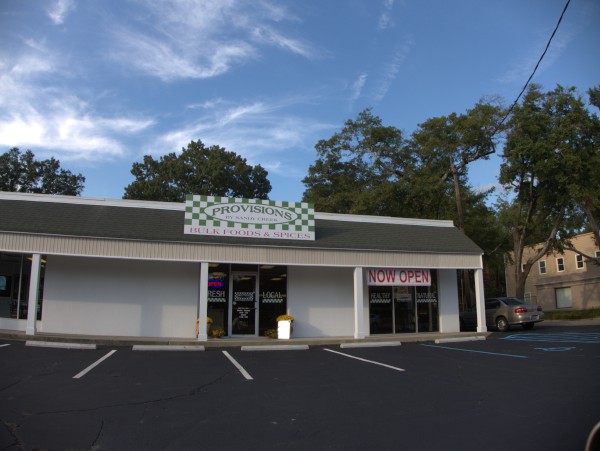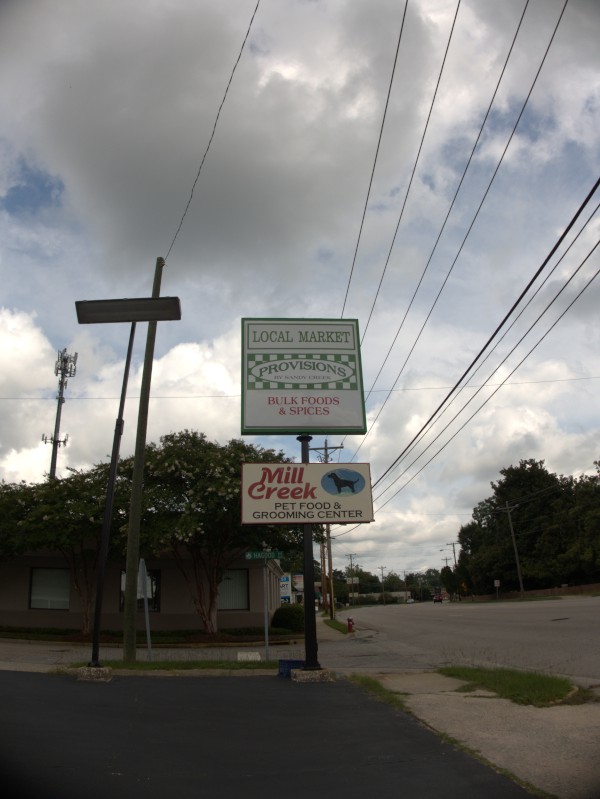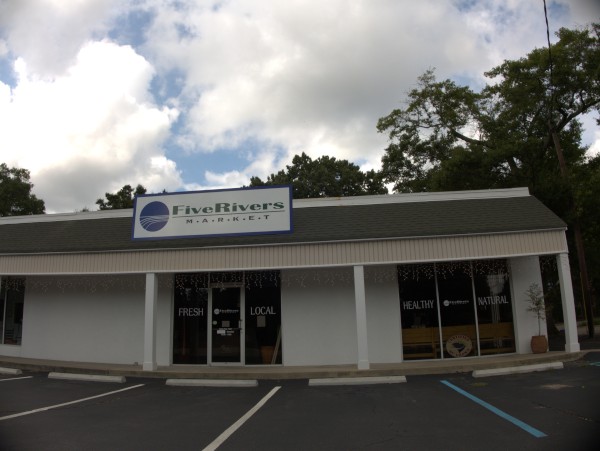 Provisions opened in September 2013 and was a bulk food and spices store that also carried locally grown or produced foods. I admit that when it opened, I read the articles and couldn't see it lasting for long as it sought to serve a market I didn't believe existed. Of course I would have been happy to be wrong, but in the event they seem to have closed down sometime in the spring of 2014 -- I can verify that they were still open in February.
Five Rivers Market a small SC chain will be opening in the spot soon if they have not yet done so.
Posted at 11:07 pm in Uncategorized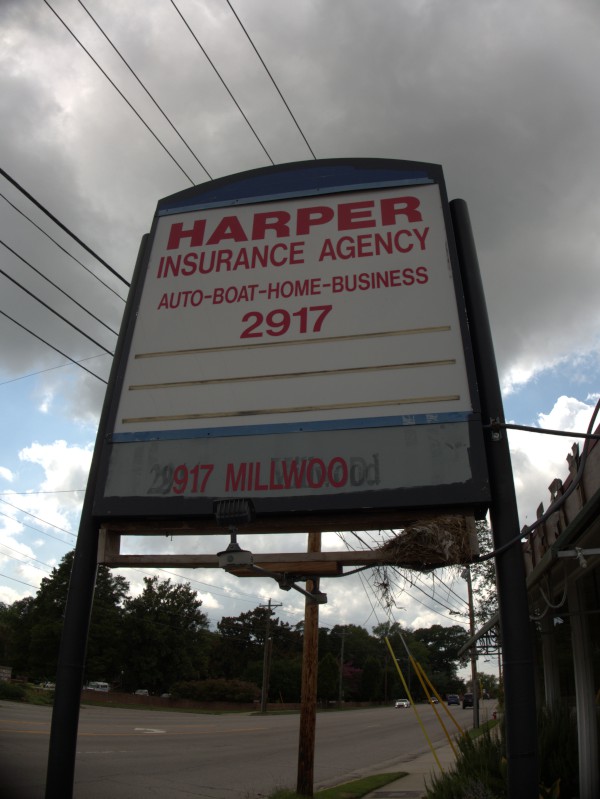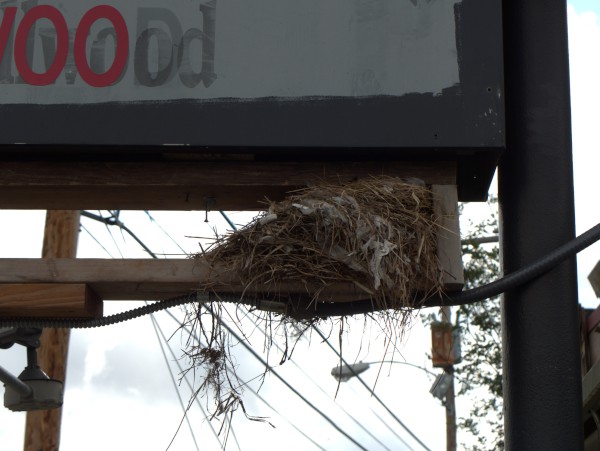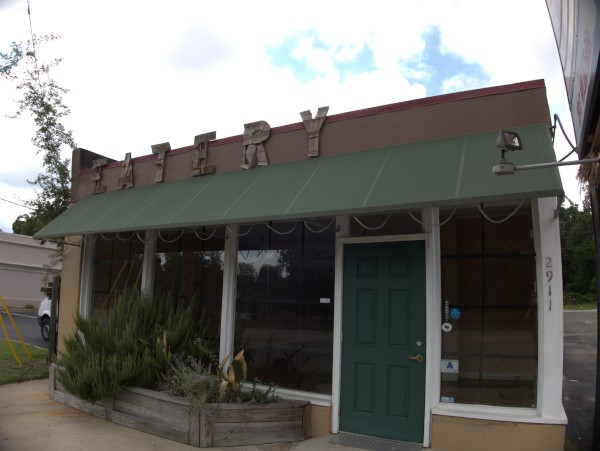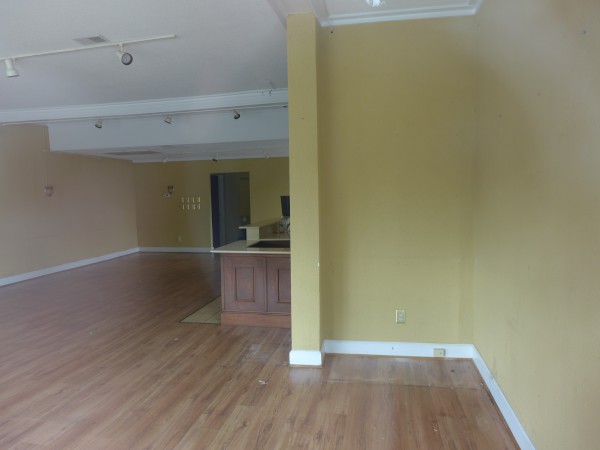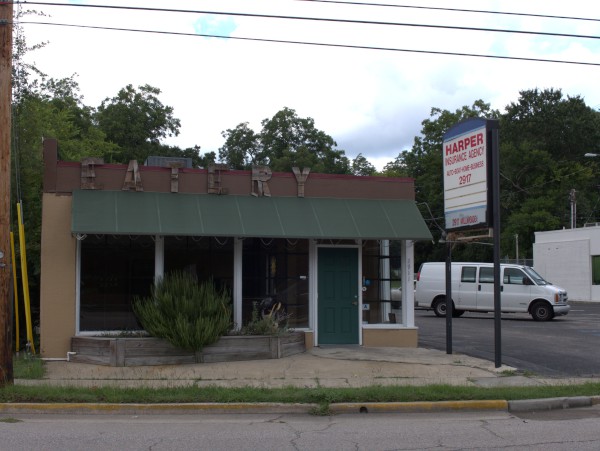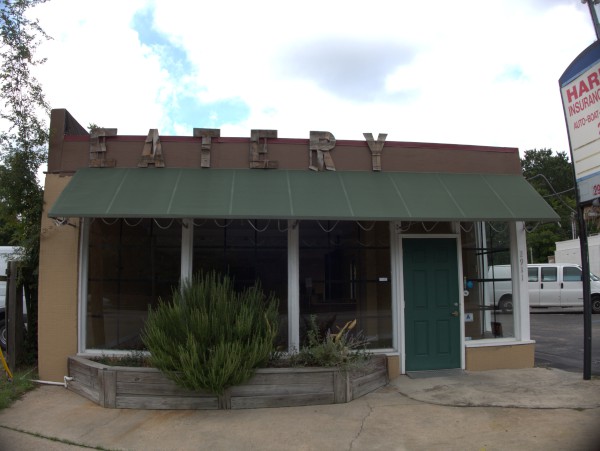 Millwood Coffee was the followup operation to Cafe Millwood after a bit of preliminary tease that it would become a pizza pub.
For one reason or another, I never got around to trying the place out, though I like coffee. I believe I did take some pictures of the place in operation, but I cannot lay my hands on them today. When I find them, I will post them.
The Harper Insurance Agency sign sometimes has a sign for the current business at 2911 as well, but today I included it for the bird's nest.
(Hat tip to commenter Diane Anderson)
Posted at 12:27 am in Uncategorized
I noticed this empty building on Millwood the other day, and a little research shows it was Jack Oliver's Pools & Spas before they made their move to the old Good Wood building at 3303 Forest Drive (keeping the location's signature giant rocker).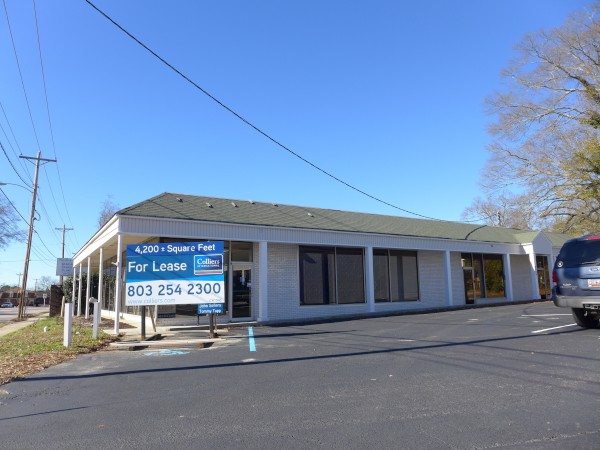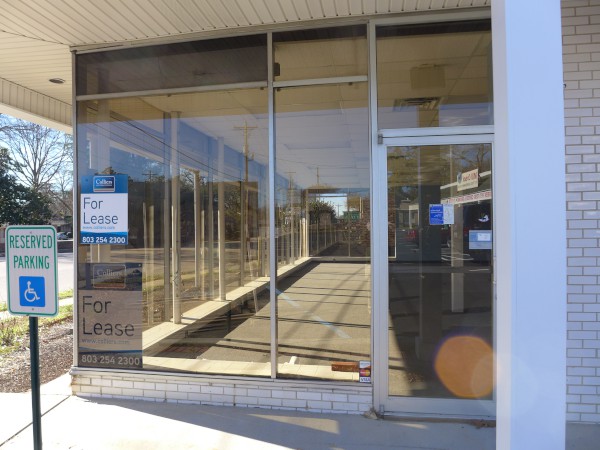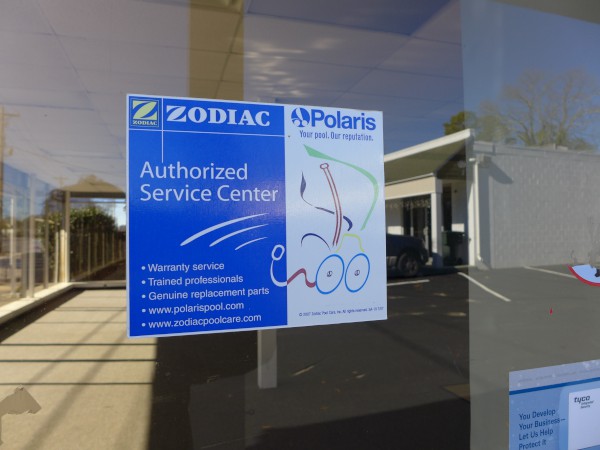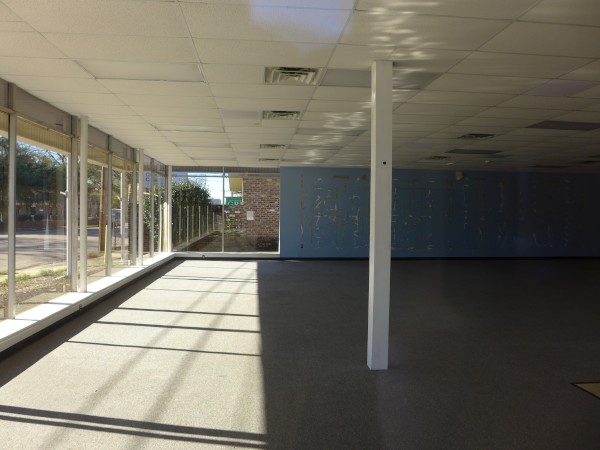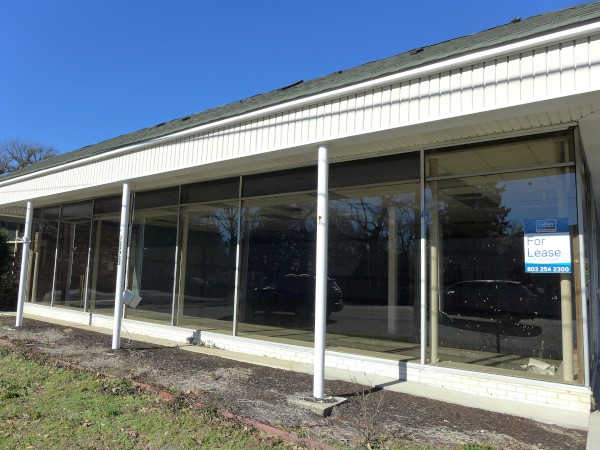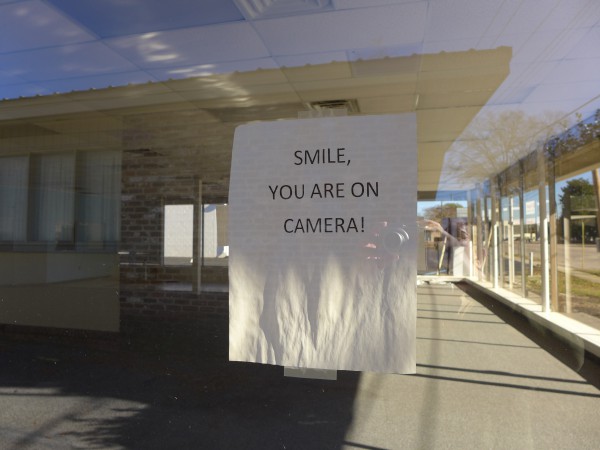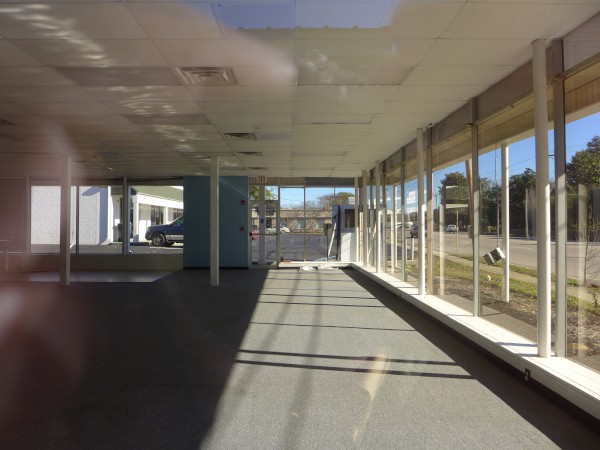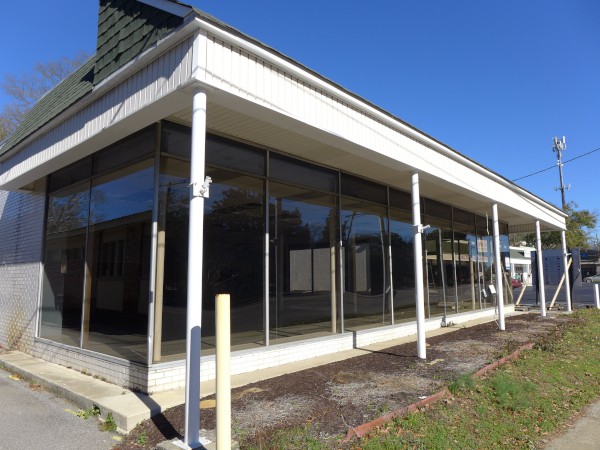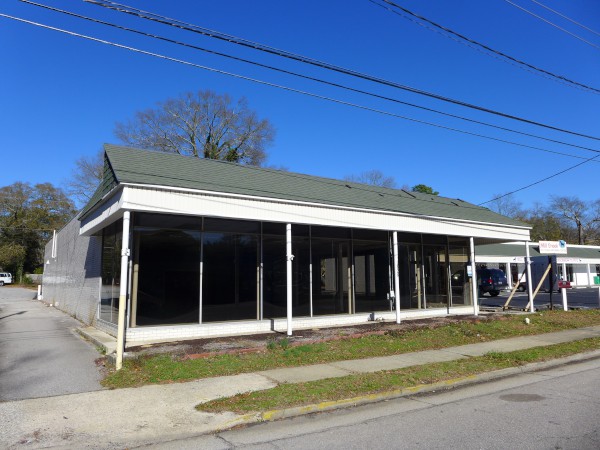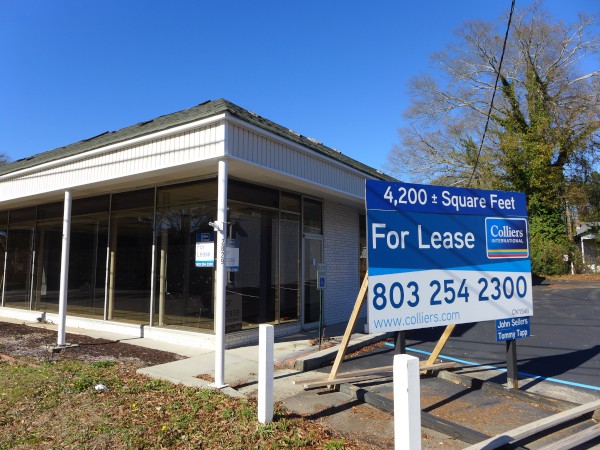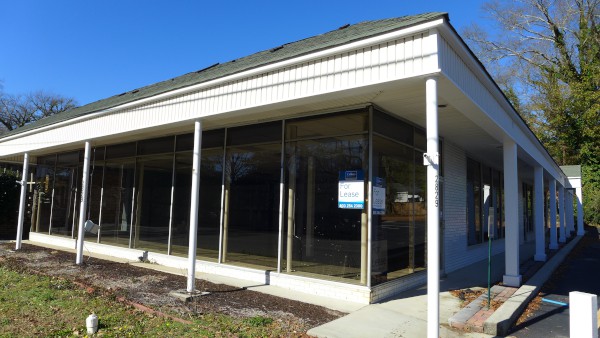 The new location: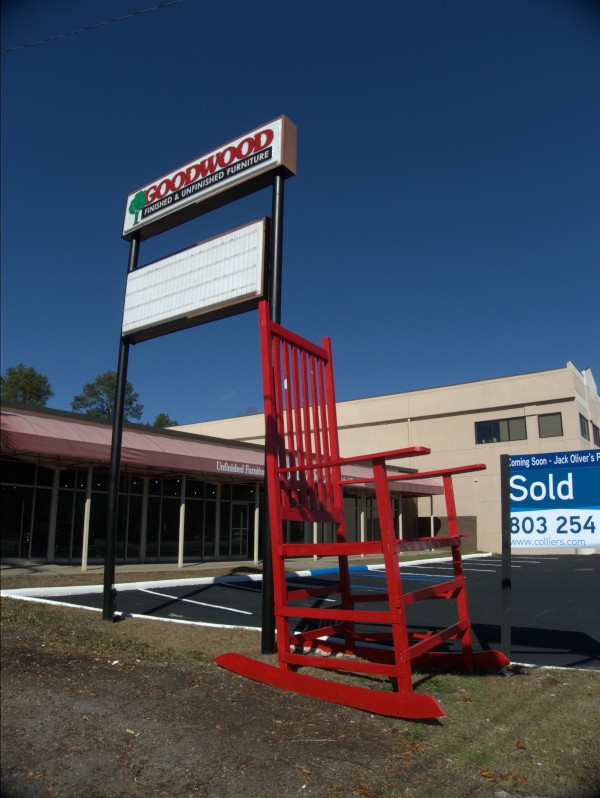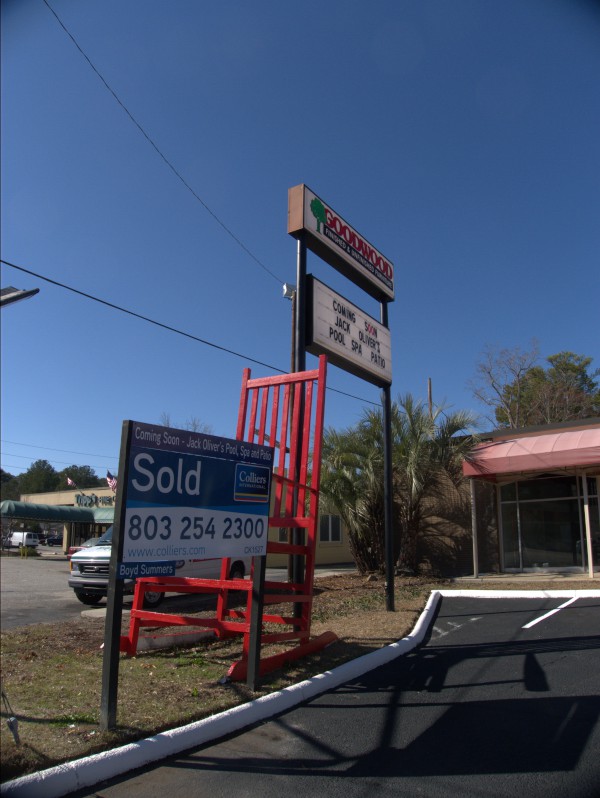 Posted at 11:23 pm in Uncategorized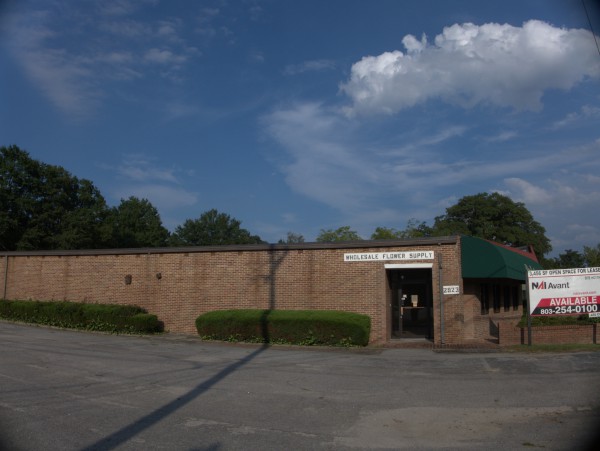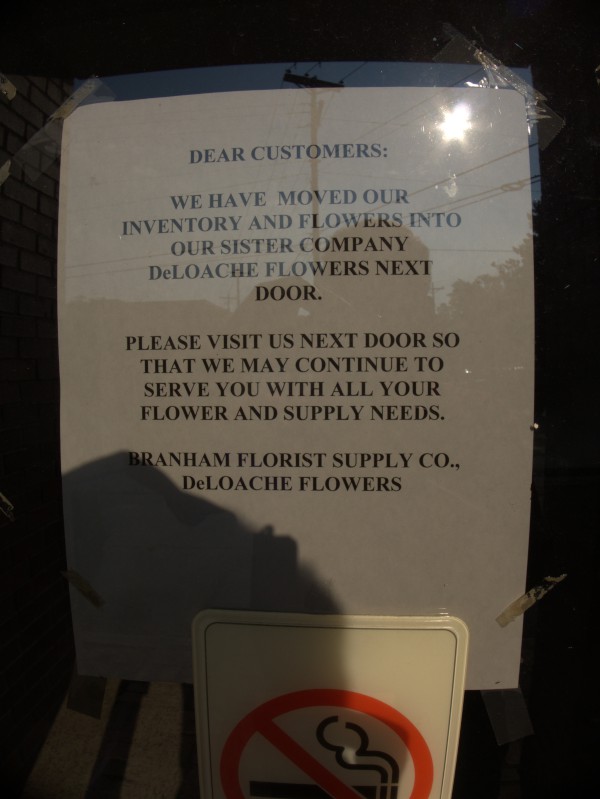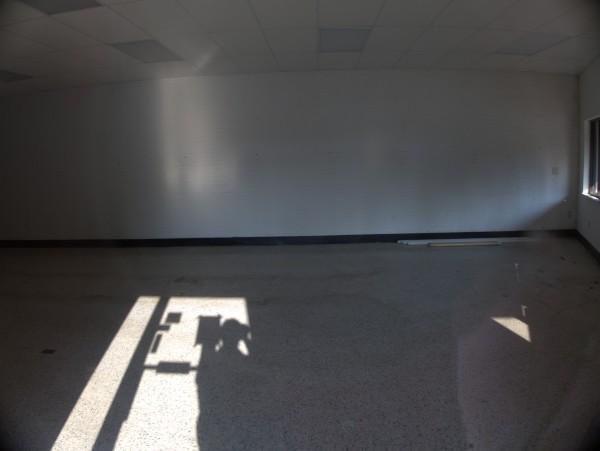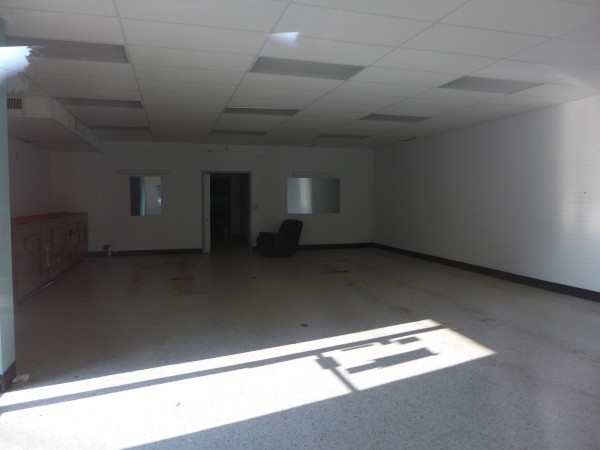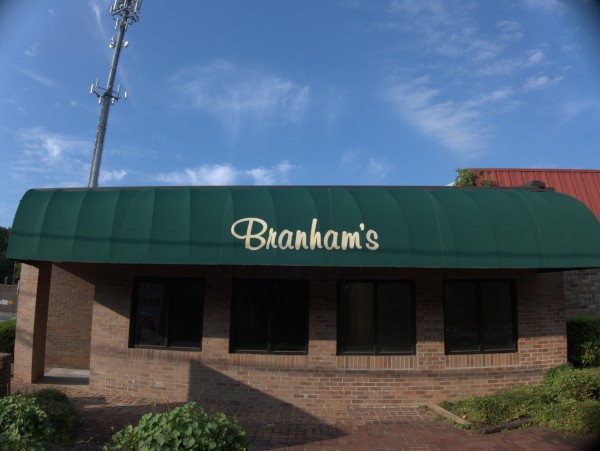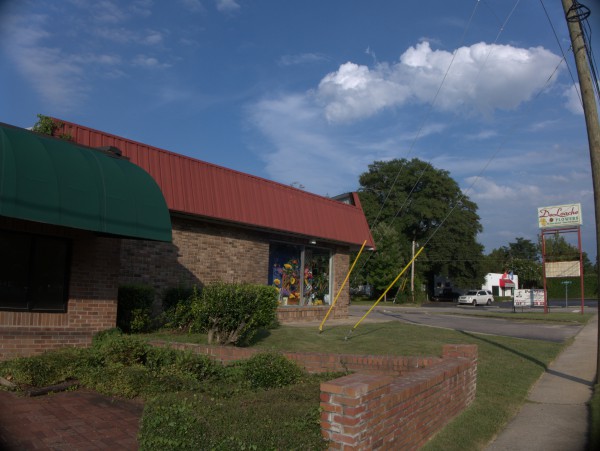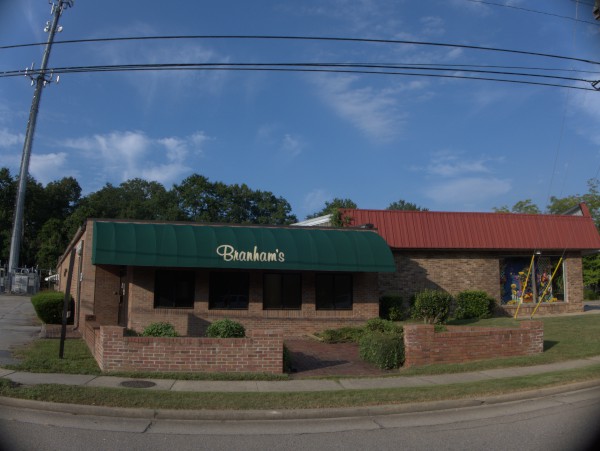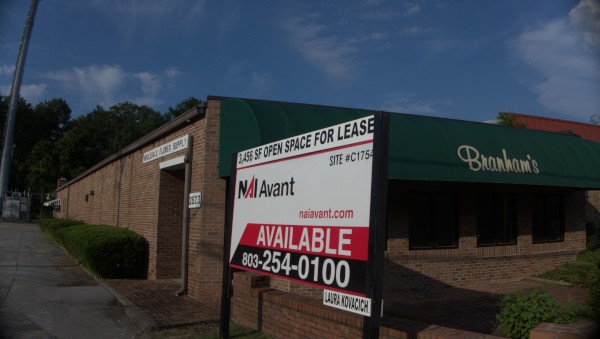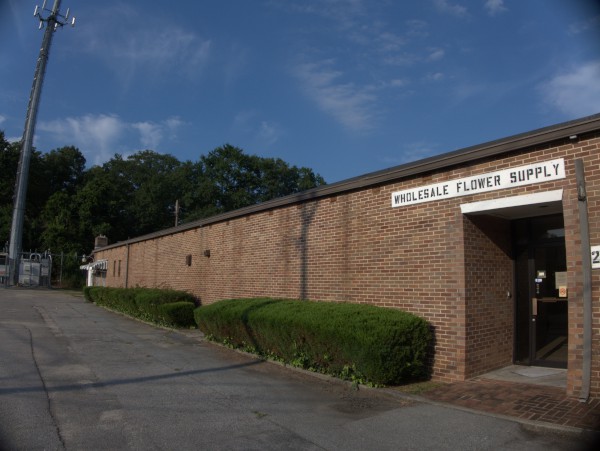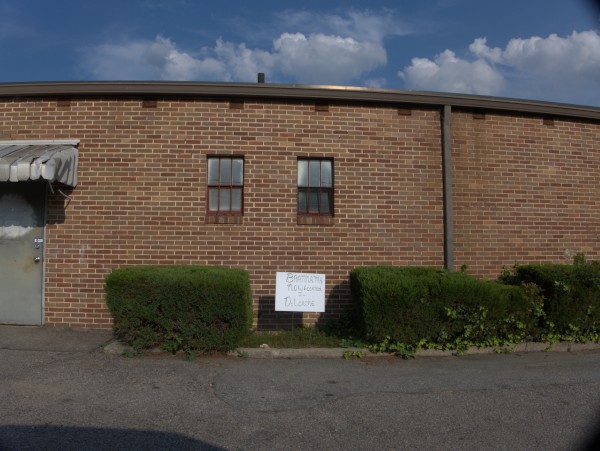 Driving down Millwood the other day, I noticed that longtime fixture Branham's appeared to be closed. Closer inspection reveals that while the building is indeed up for sale, Branham's has consolidated operations with the next door DeLoache.
Posted at 11:19 pm in Uncategorized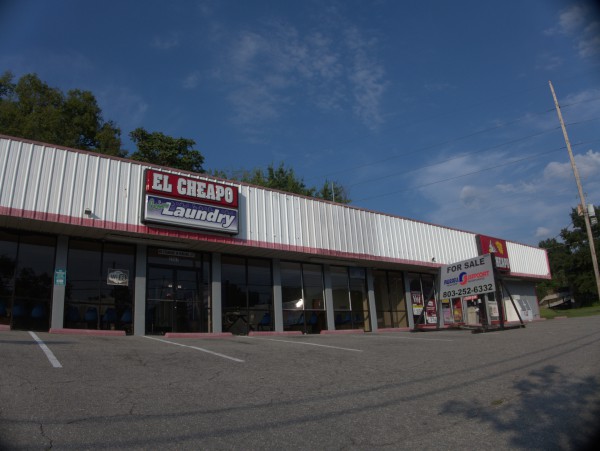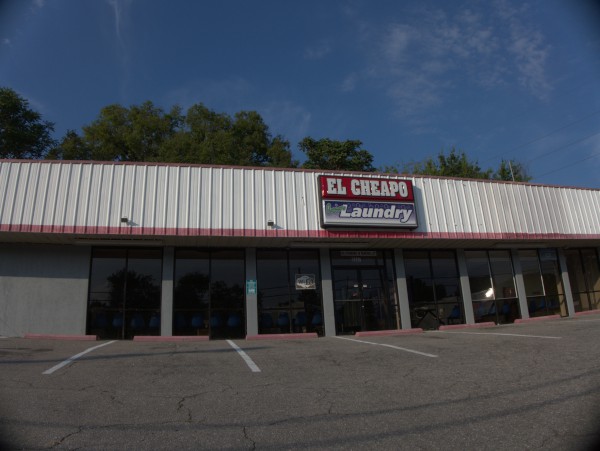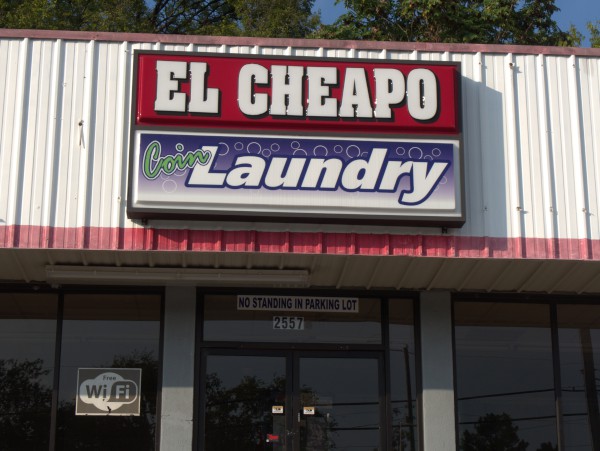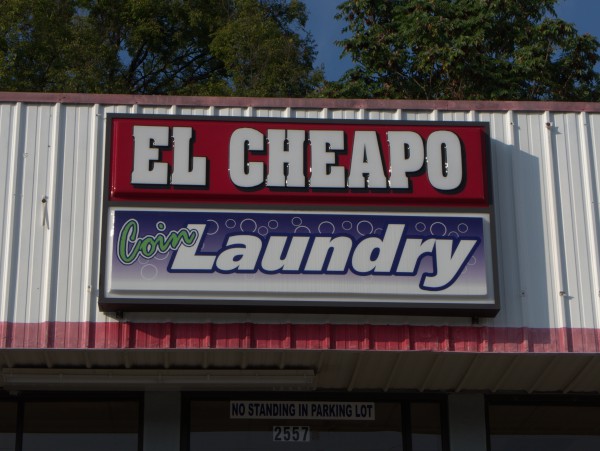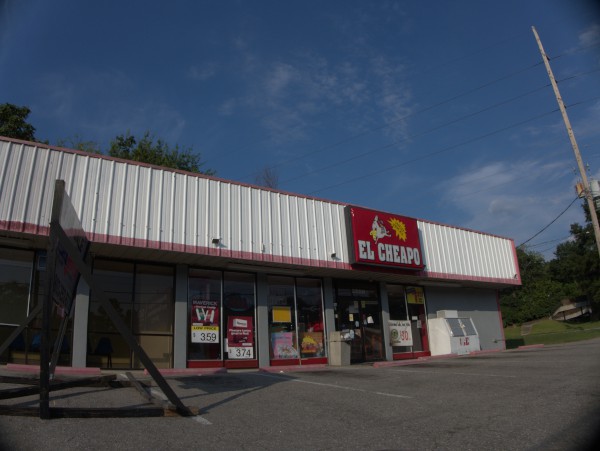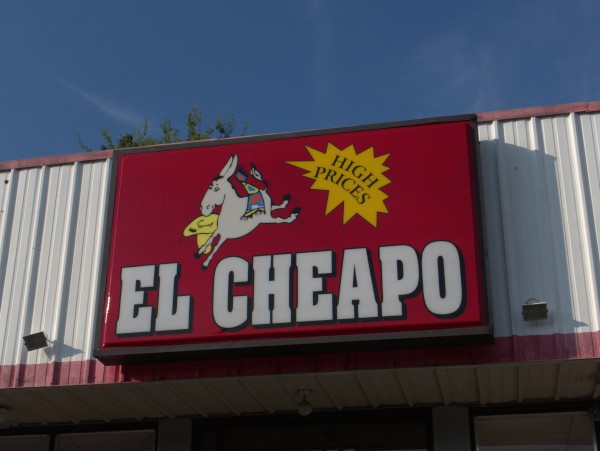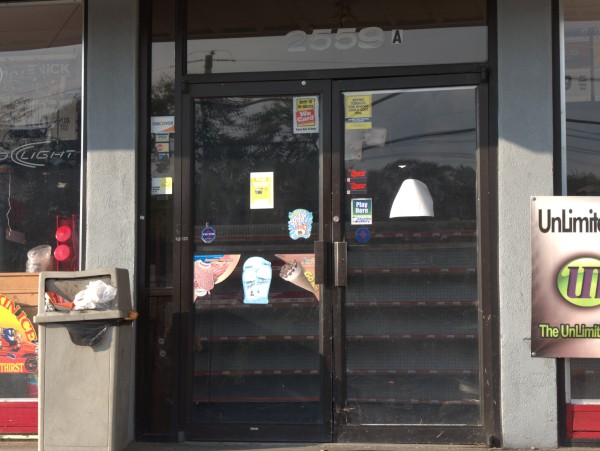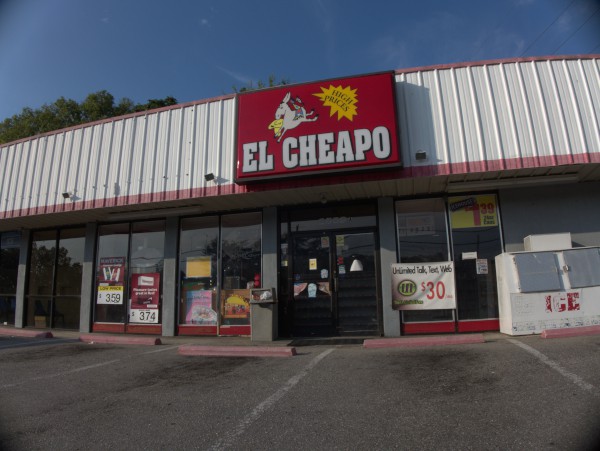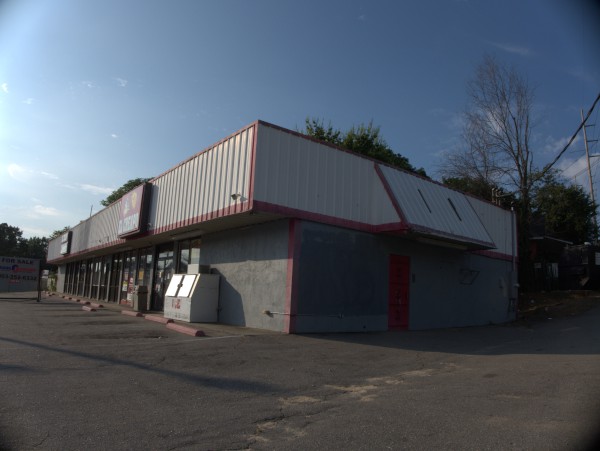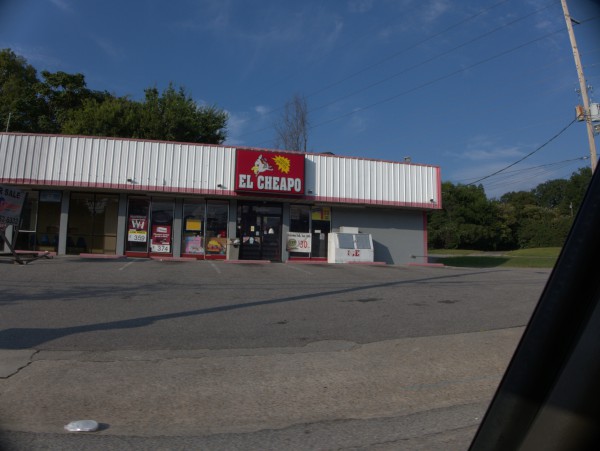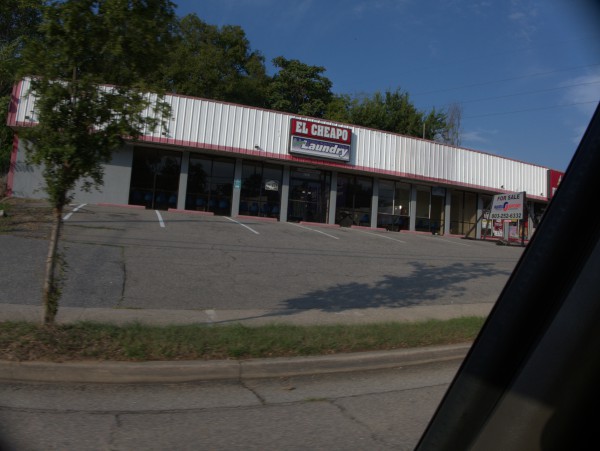 I believe the El Cheapo branding for this Millwood laundromat is fairly recent. Before that, it was Suds or something like that. I don't think the convenience store was an El Cheapo until recently either.
At any rate, apparently both were now under the same ownership and failed together early this month.
I wonder if they will sell off the commercial washers -- those can be quite hardy units.