Archive for the 'thrift' tag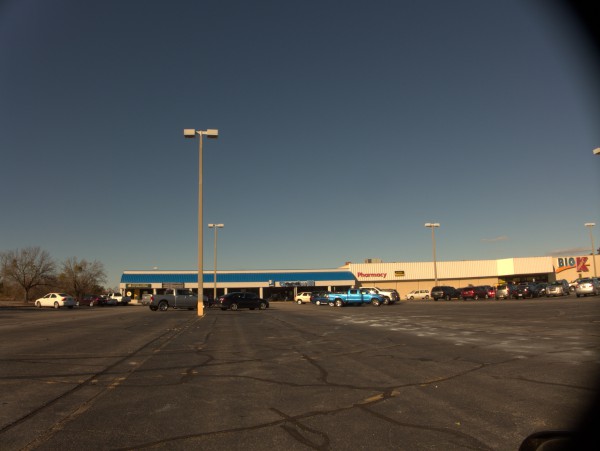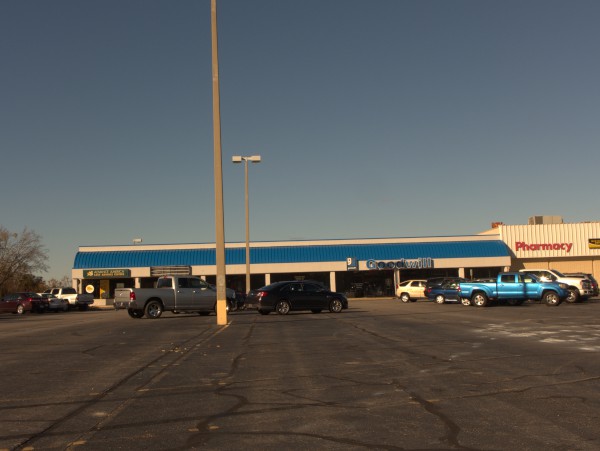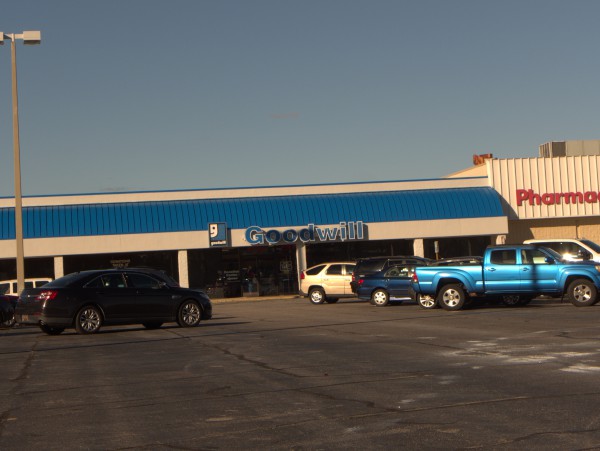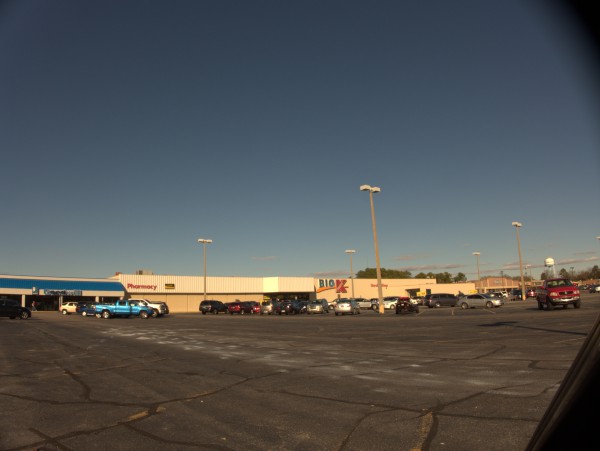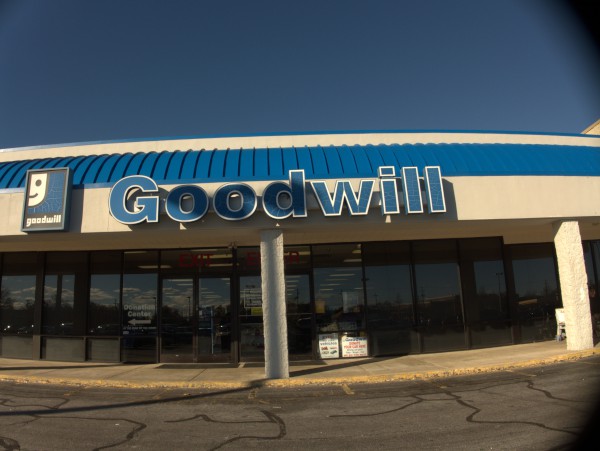 This Lexington Goodwill location, by K-Mart has moved down the street from 754 West Main to 1307 West Main. The State has the story, and a picture of the new store.
I don't go to Goodwill often becuause I really don't need more stuff and don't have to hunt through records and books anymore with the Internet, but you never know what you'll find. I got both of my nieces bikes from one of the Myrtle Beach locations.
(Hat tip to commenter James R)
UPDATE 16 November 2018 -- Here's the new location: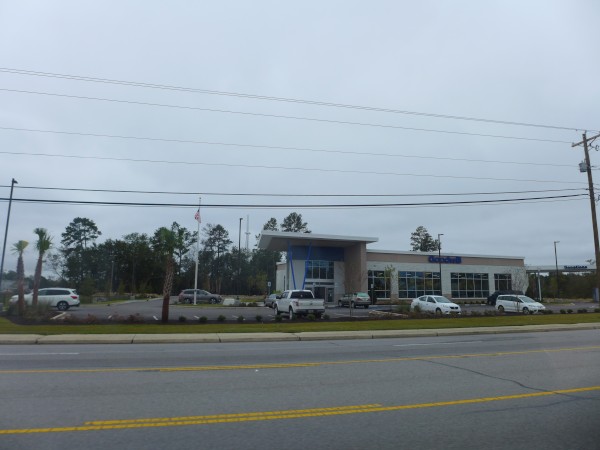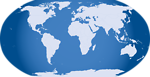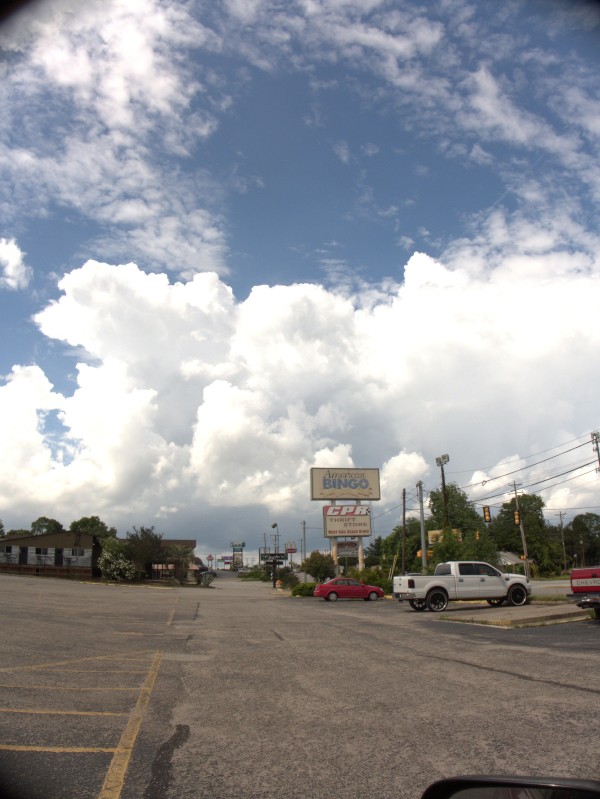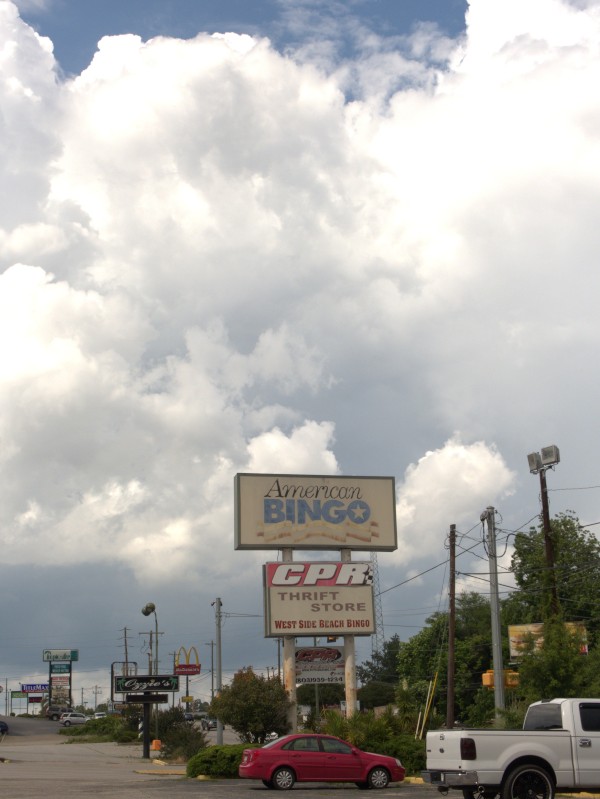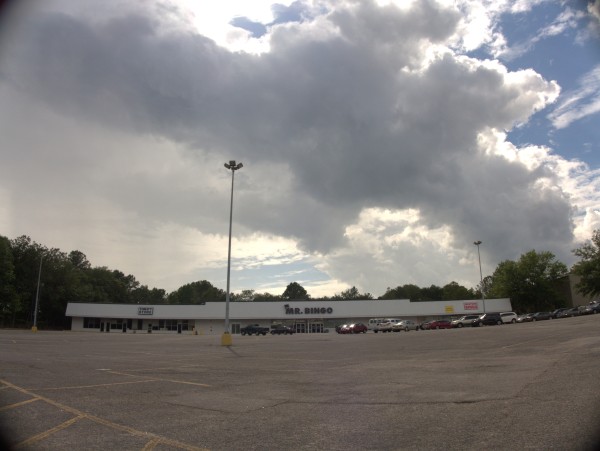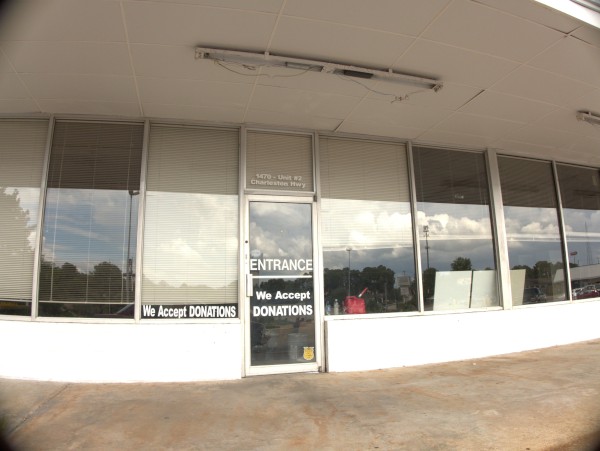 I was on this section of the Charleston Highway today, and noticed that the Thrift Store in the Mr. Bingo plaza was closed. There appeared to be some work going on inside, but whether it is to re-open, or they are setting up for something else, I don't know.
Posted at 12:16 am in Uncategorized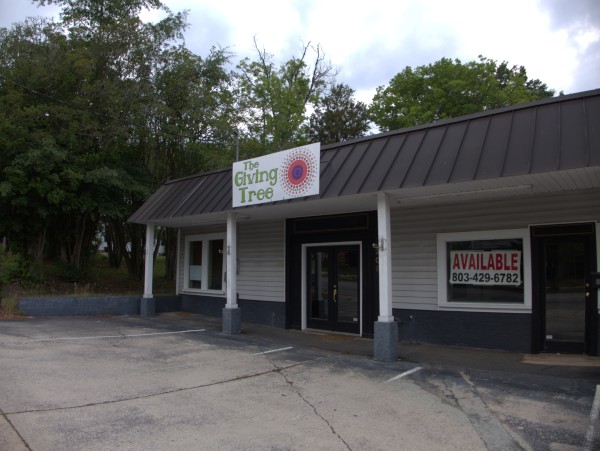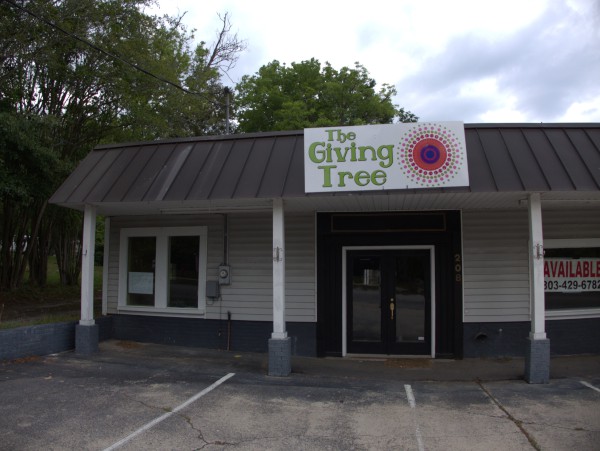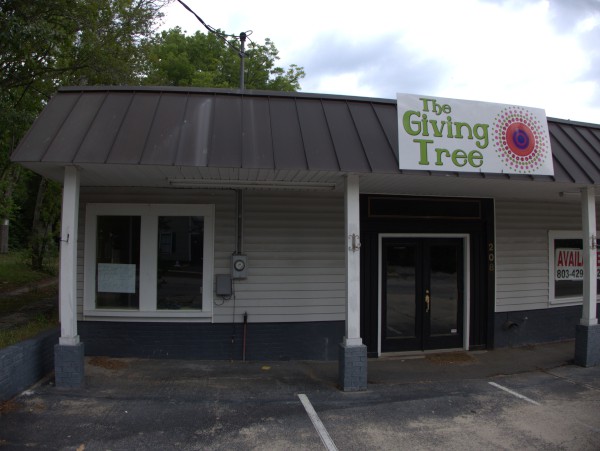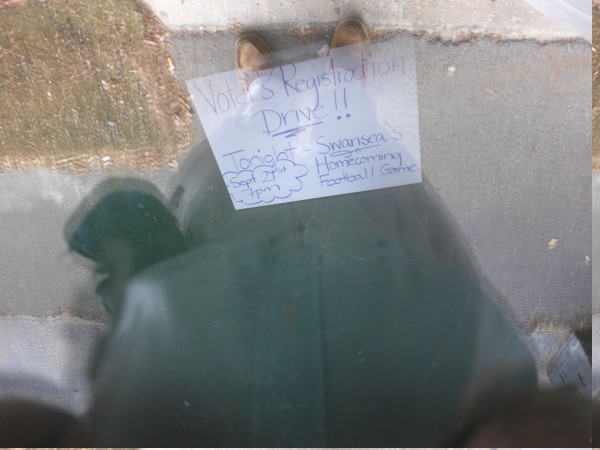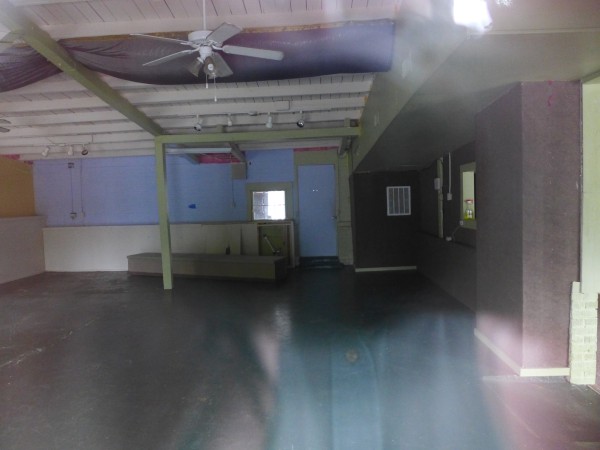 Here's a little thrift shop in Lexington, not far from Lexington Arms and Mae's. Interestingly, their logo was not a tree. In fact, I'm not sure what that is.
(Hat tip to commenter James)
Posted at 12:49 am in Uncategorized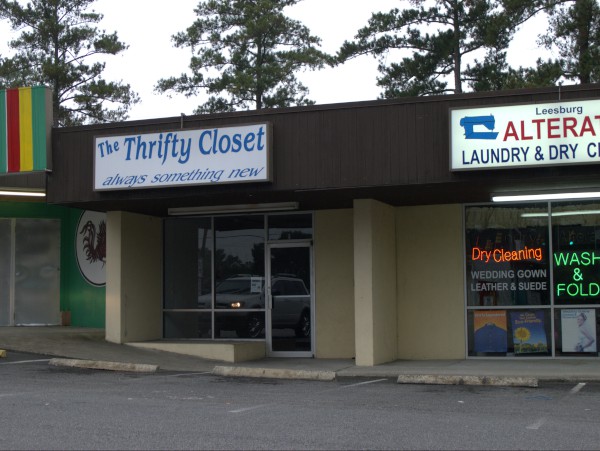 I was unable to find this little thrift store (a few spaces to the left of the package store) listed in any of my at-home phonebooks, but I'm guessing it closed 2009-ish.
Posted at 11:08 pm in Uncategorized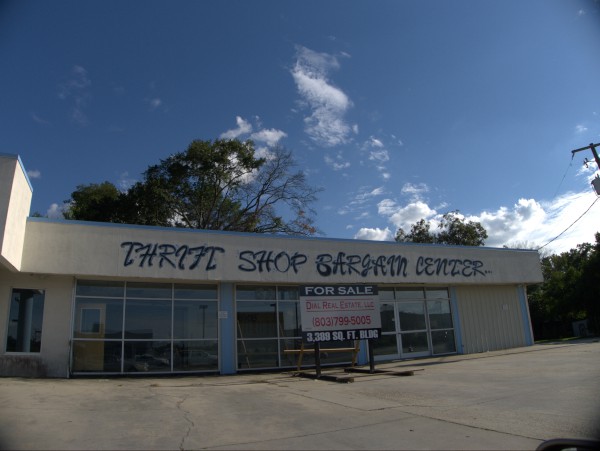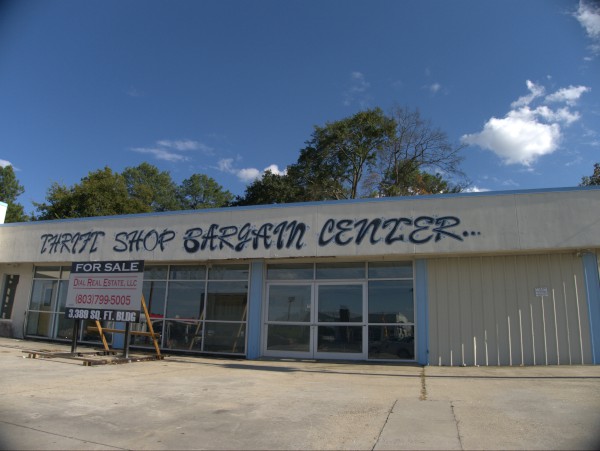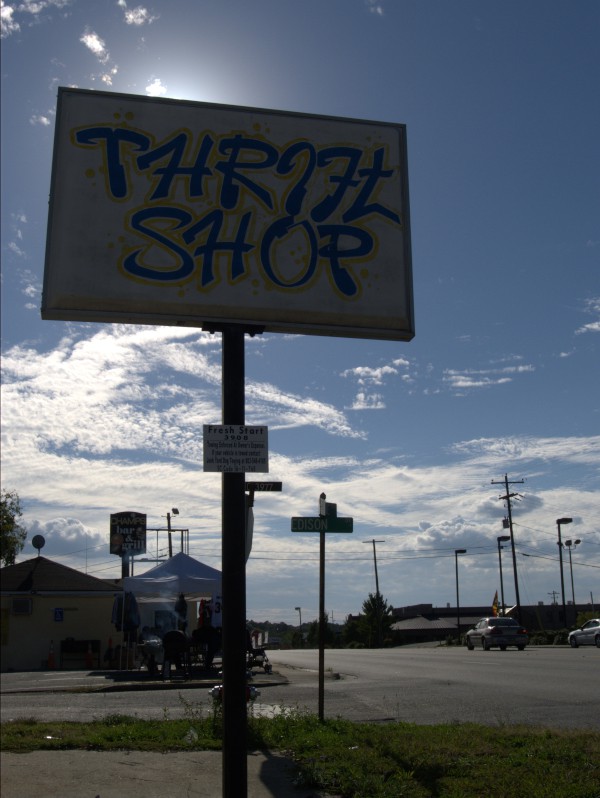 This thrift shop was at the corner of Beltline and Edison Street just down form the former Kim's Beauty & Variety.
I'm not sure exactly when it closed, but long enough ago that the building is now up for sale.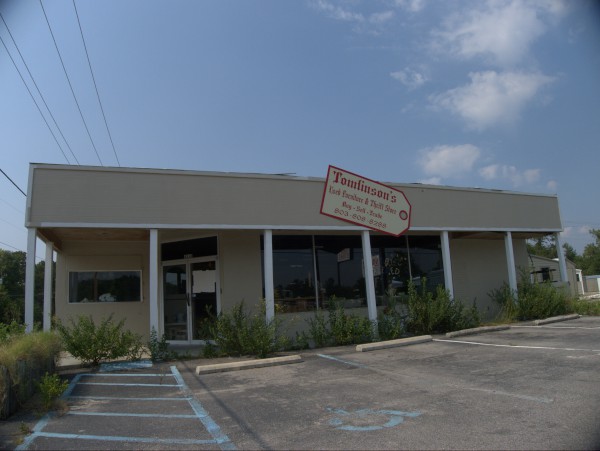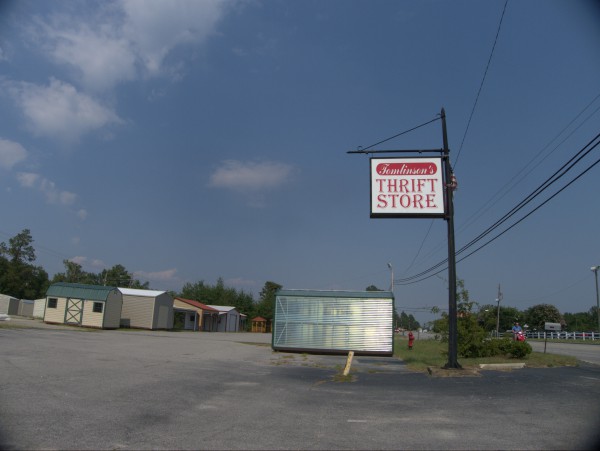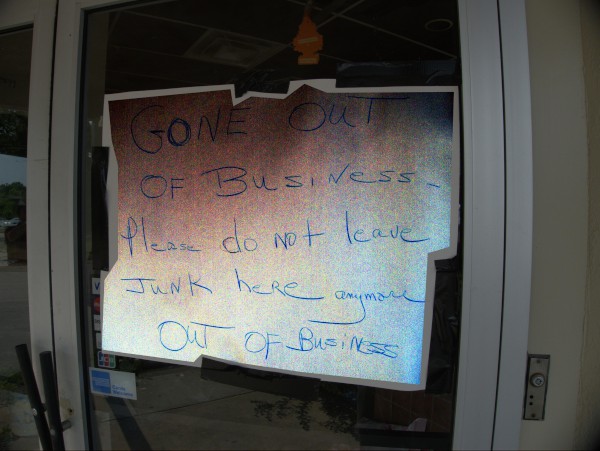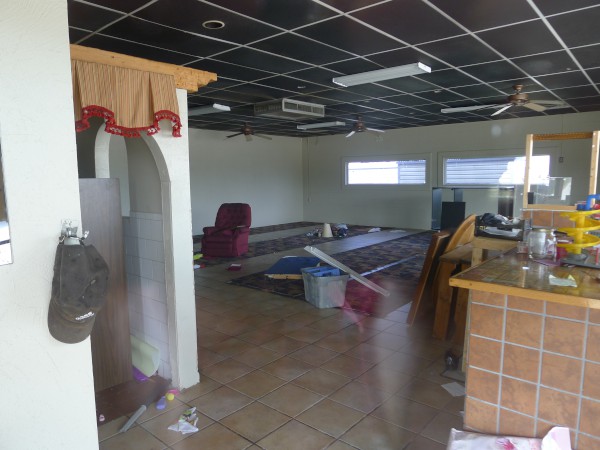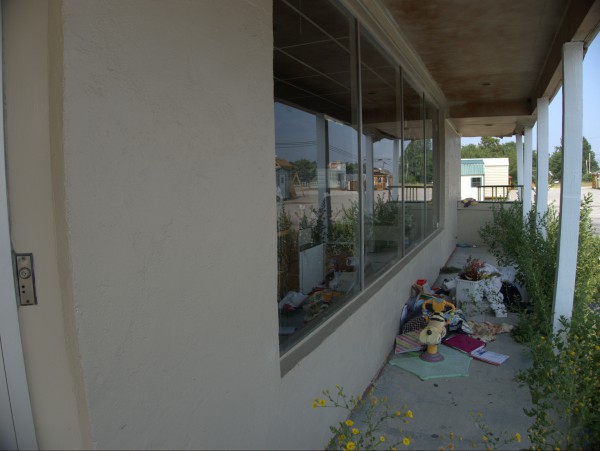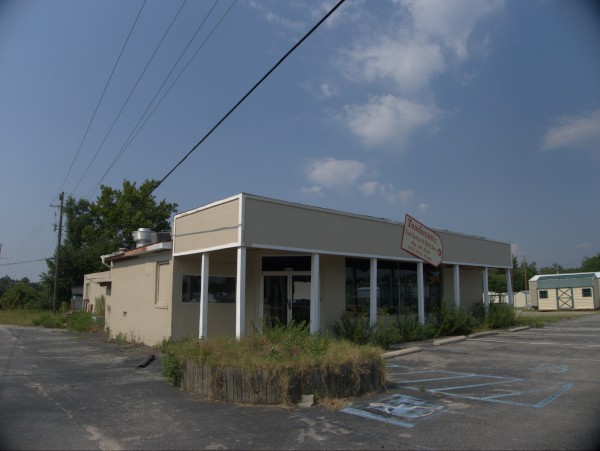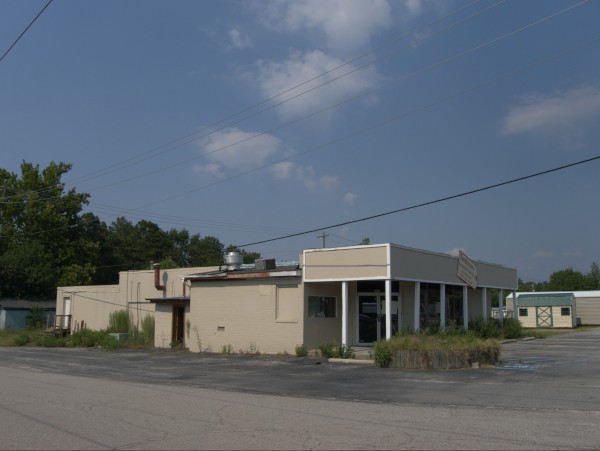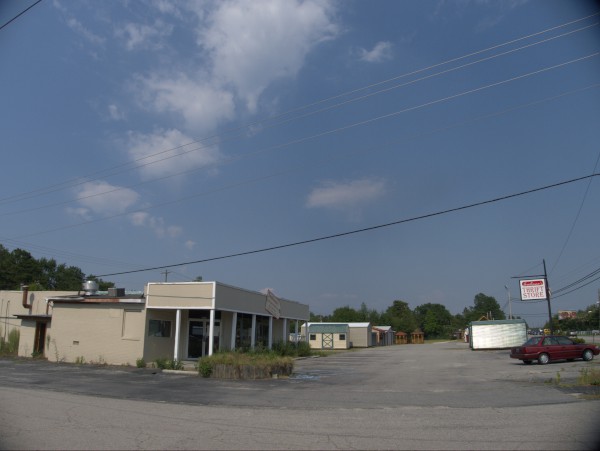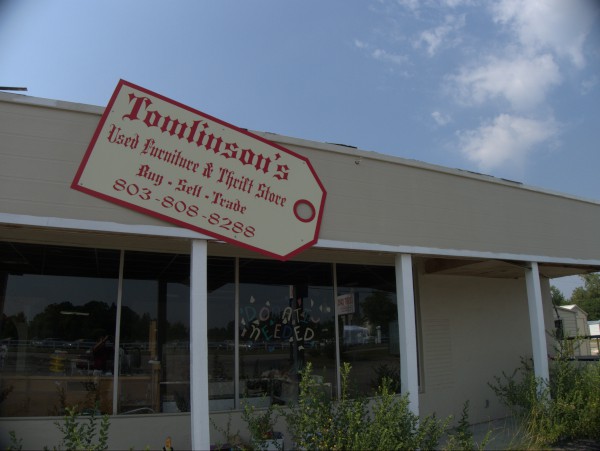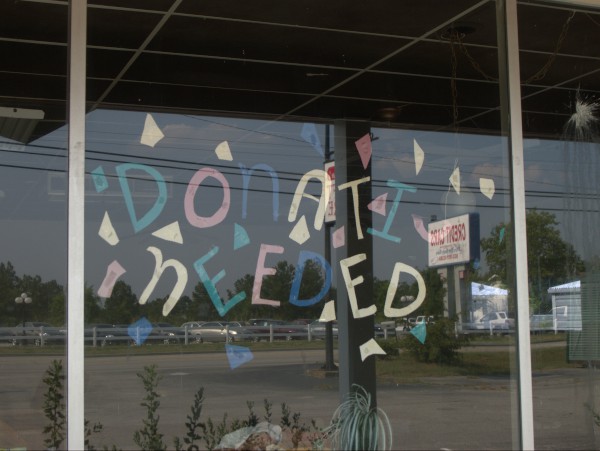 Tomlinson's was the follow-on operation to San Jose Restaurante Mexicano. I'm not sure when it closed, but I did the San Jose post in January of 2010, and I can't find Tomlinson's in either the 2011 or 2012 phonebooks, so I'm guessing 2011 by default. I know I've been down US-1 a few times in the past year, but I can't actually ever recall noticing it before. The red sales-ticket shaped sign is quite nice.
UPDATE 19 August 2016 -- Now Pelican's Snoballs: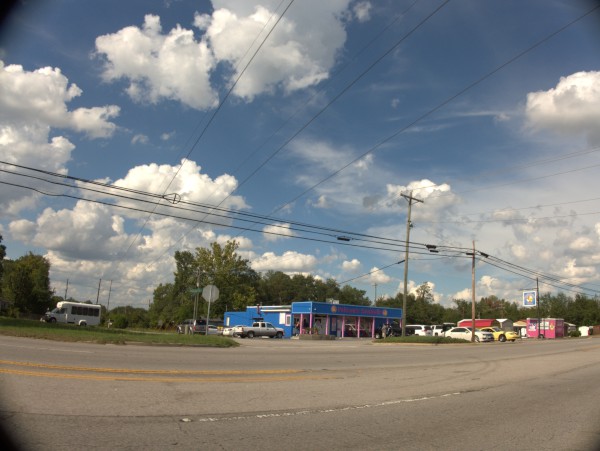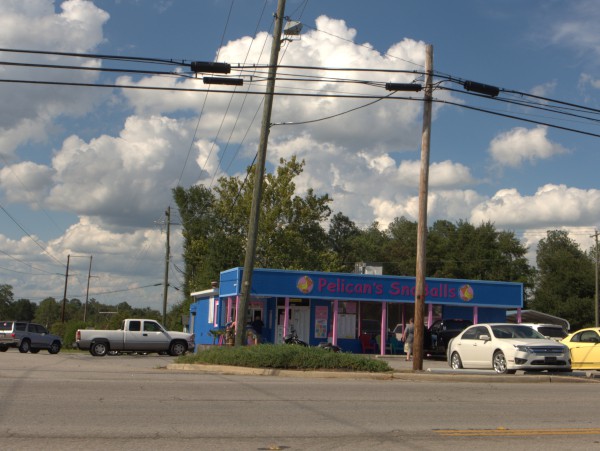 Posted at 12:05 am in Uncategorized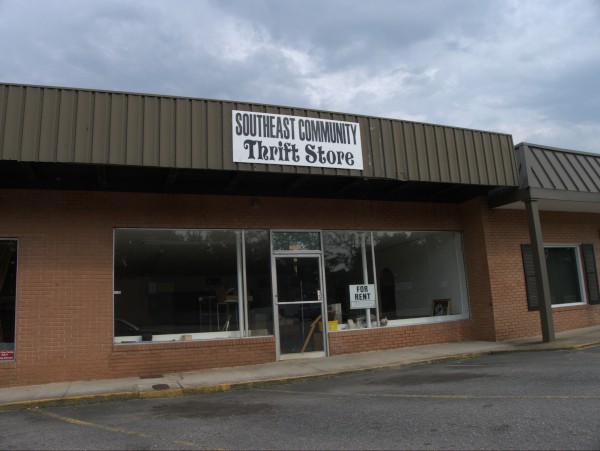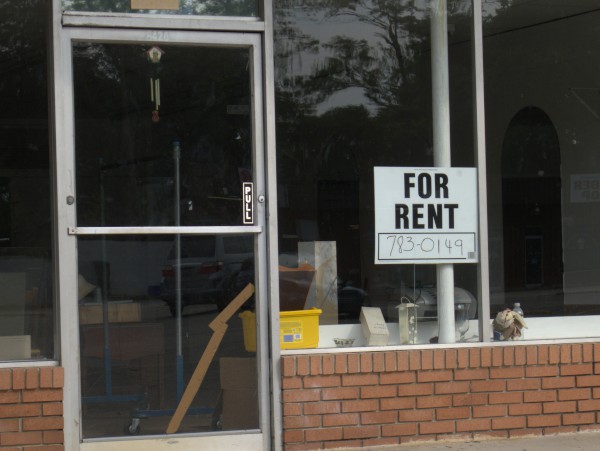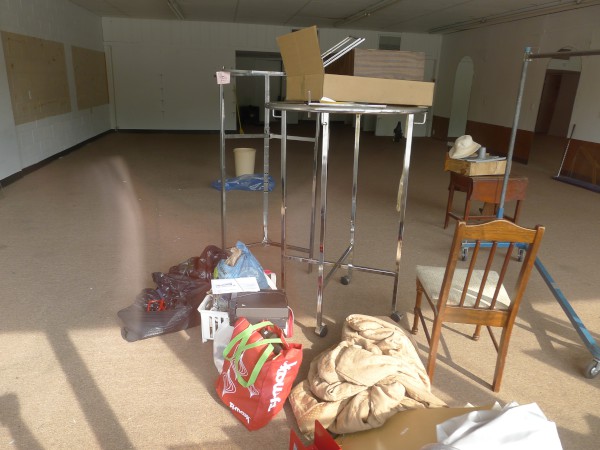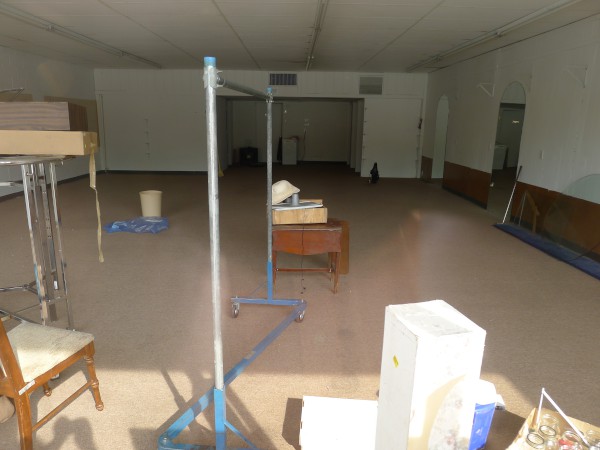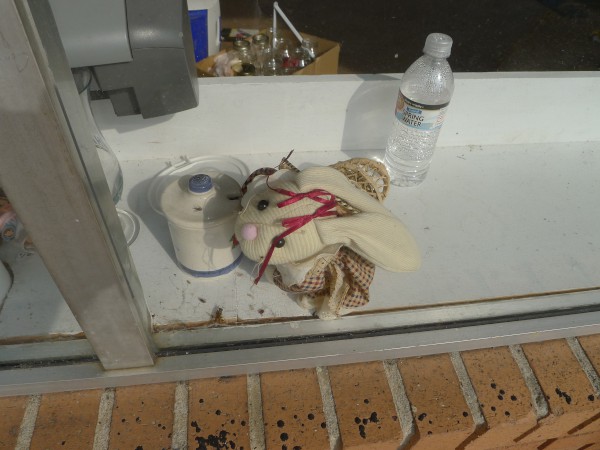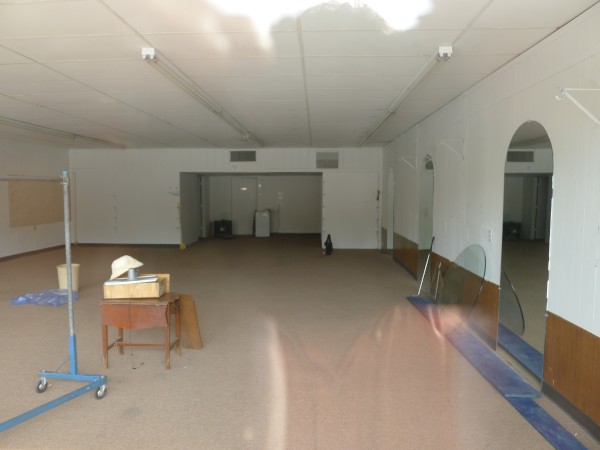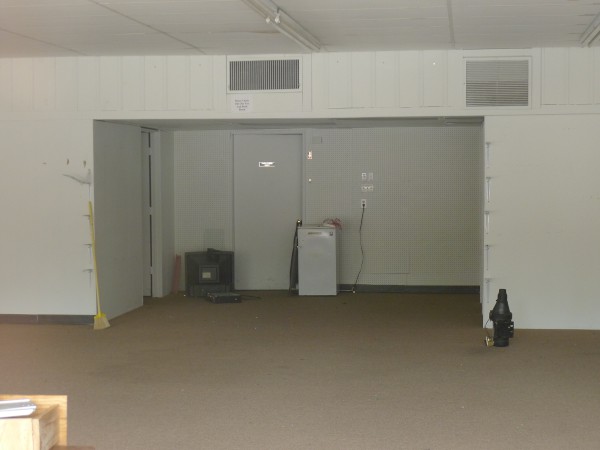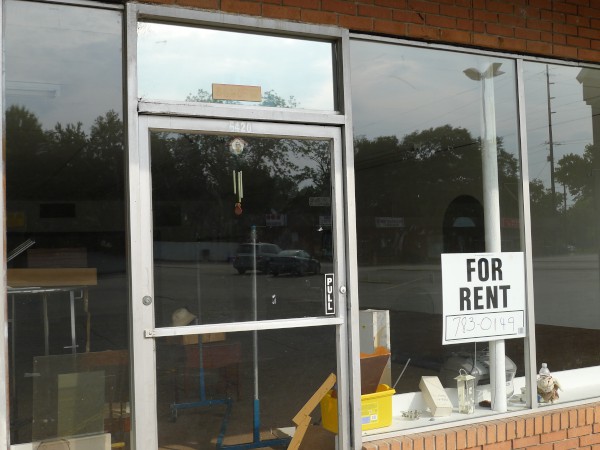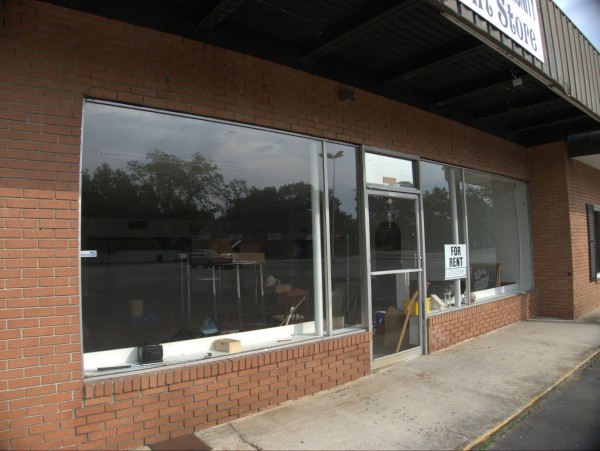 Commenter Sidney reported this closing just recently, but it appears to me that it may have happened last year. At least, this little thrift store on the east side of Cedar Terrace is listed in the February 2011 phonebook but not in this year's (February 2012). I think the little window bunny is the sadest thing..
In the same wing of the plaza (though not really in front of the thrift store) is one of those generic soda machines that you very rarely see anymore. It looks as though it may have been doing duty there for the last 40 years.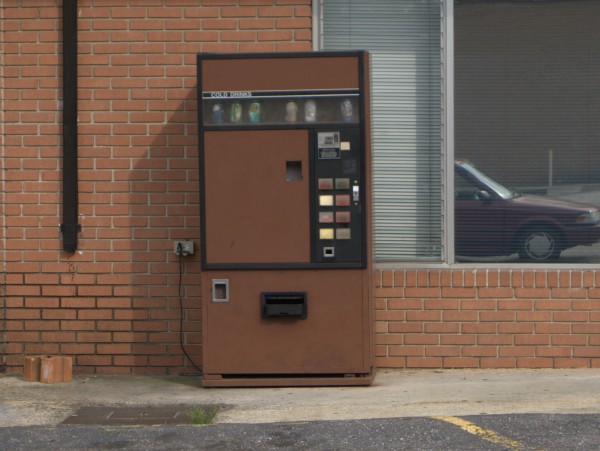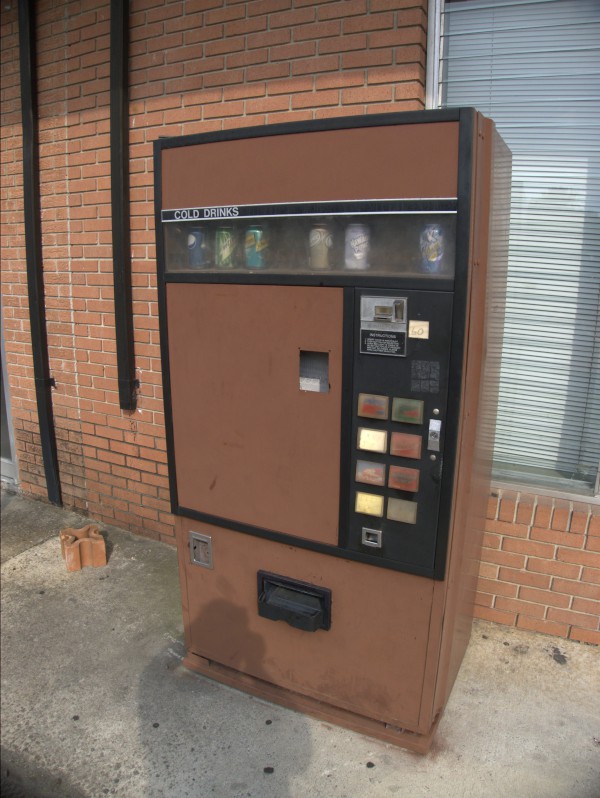 (Hat tip to commenter Sidney)
Posted at 11:23 pm in Uncategorized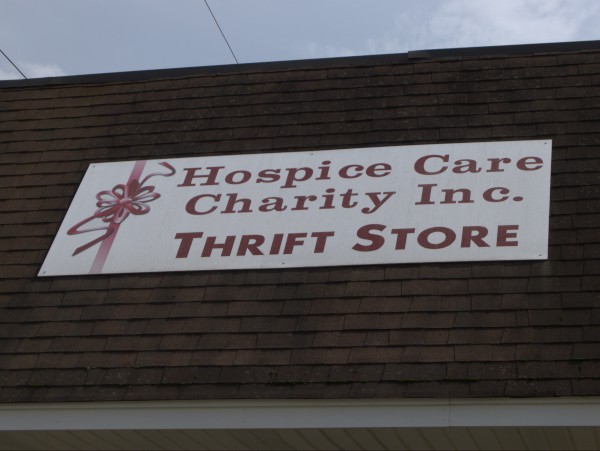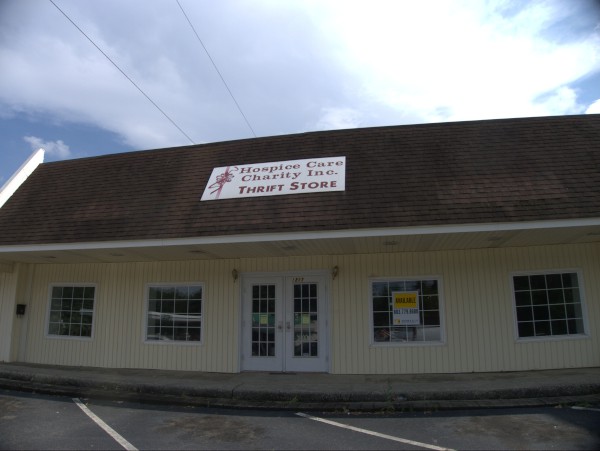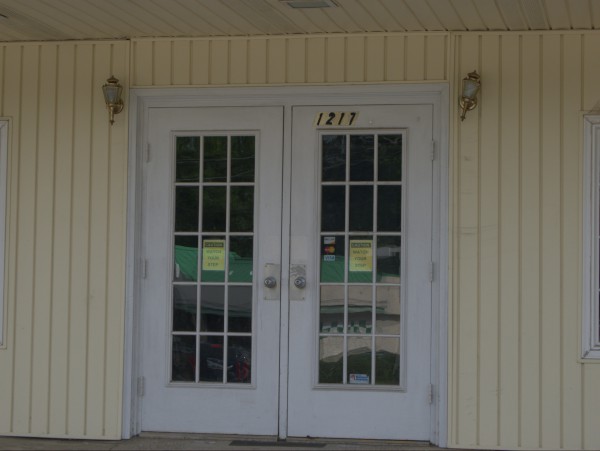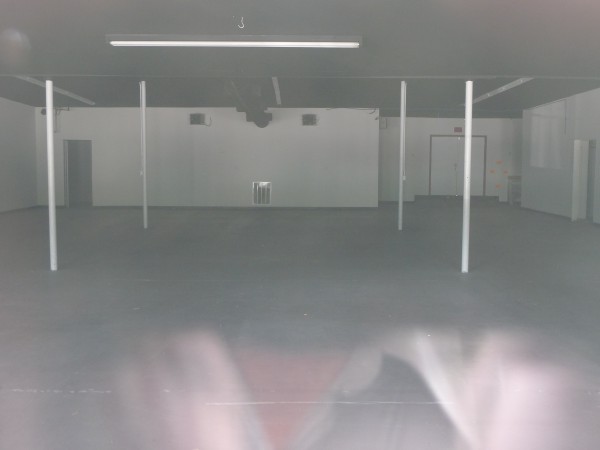 This Charity thrift store was in the same building as The Southern Skillet just one space to the right (north). I know very little about this place other than that it was listed in the February 2011 phonebook, but not the February 2012, so I'm assuming it closed last year.
UPDATE 4 June 2012: Updated closing date from "2011" to "August 2011" based on commenter Andrew's research.