Archive for the 'State Street' tag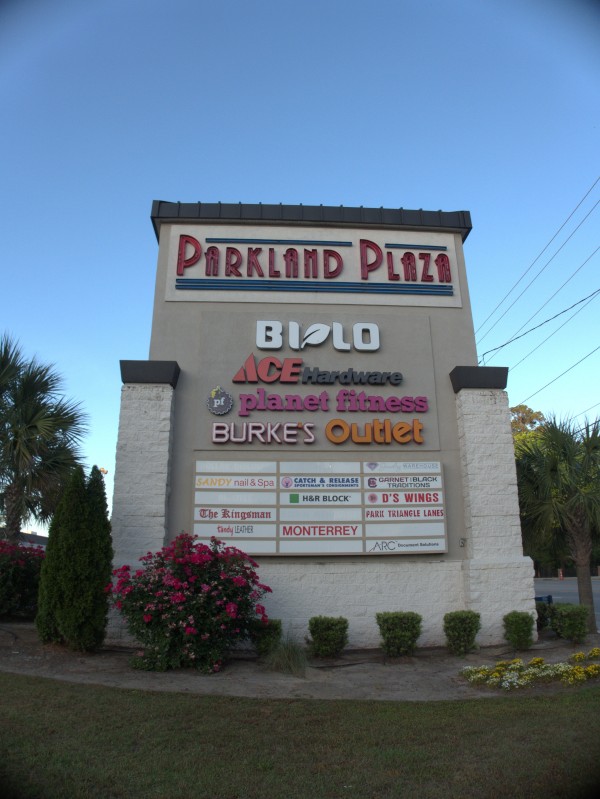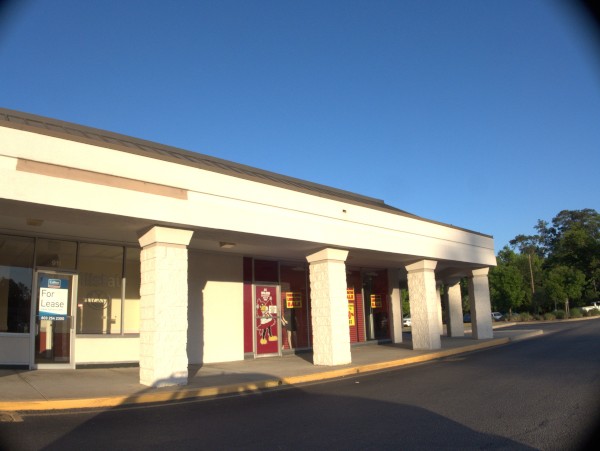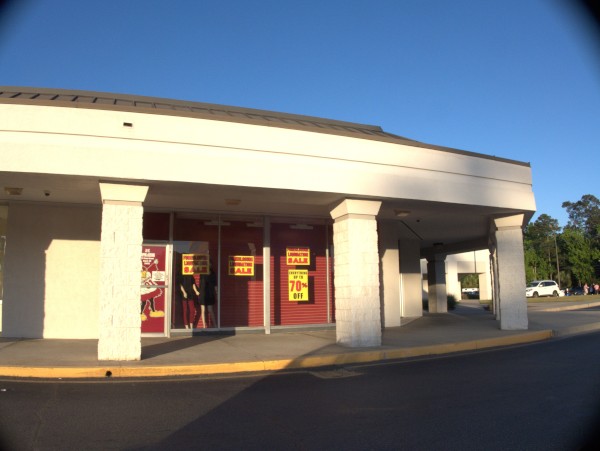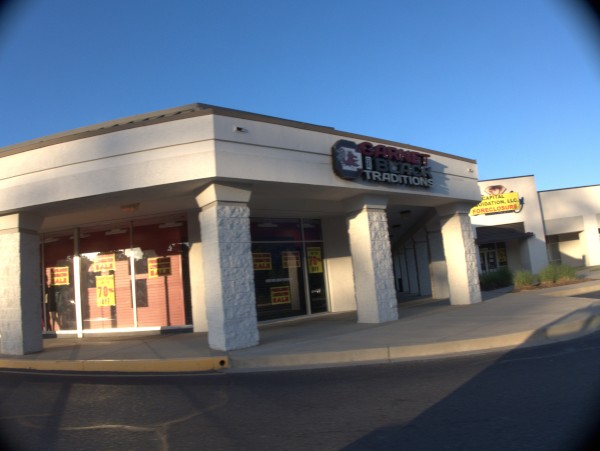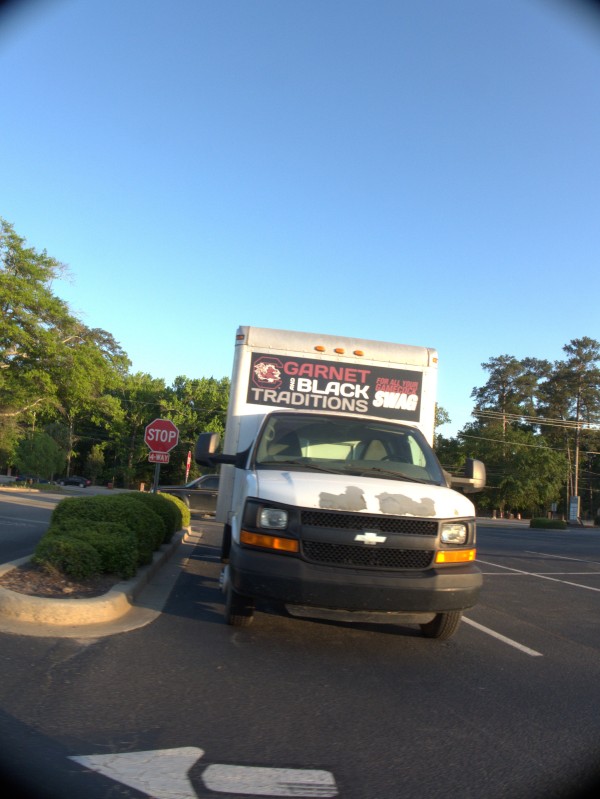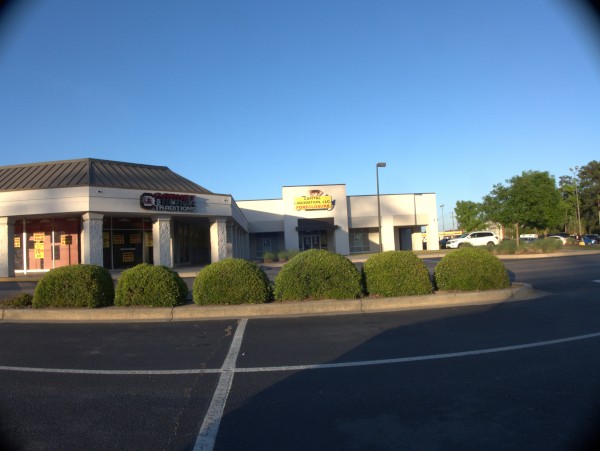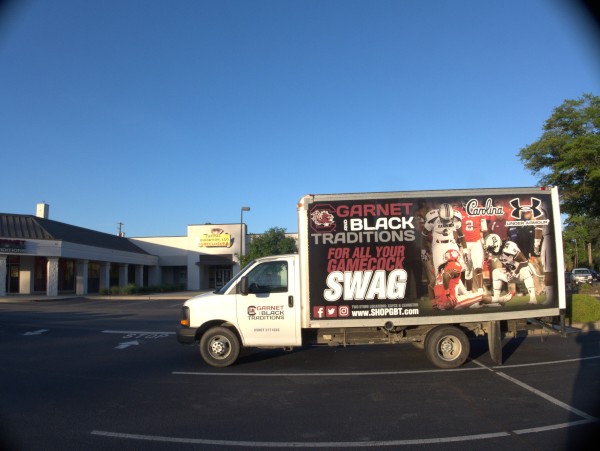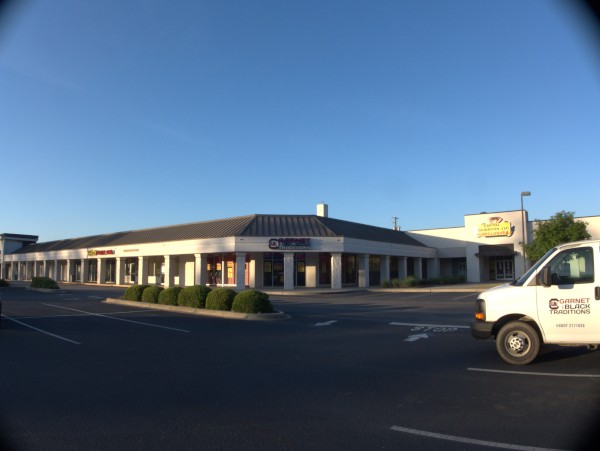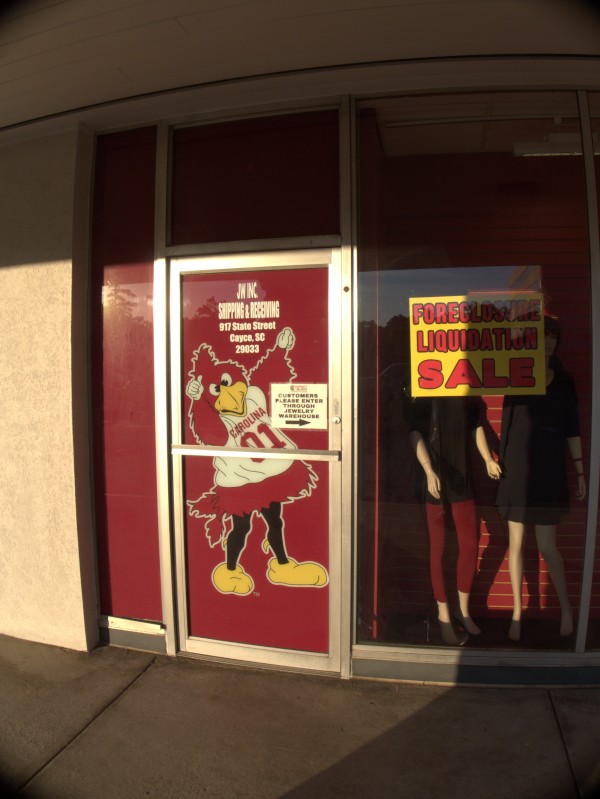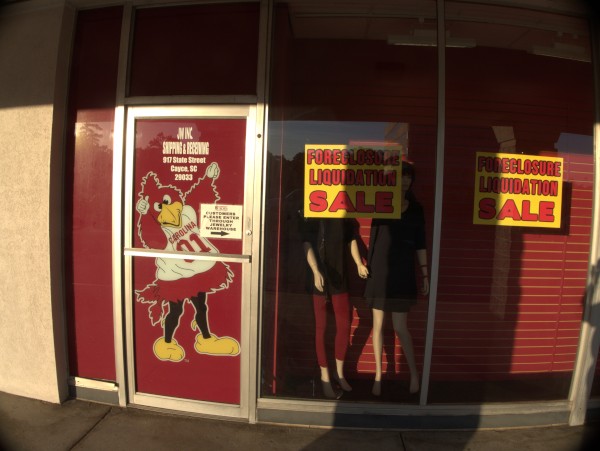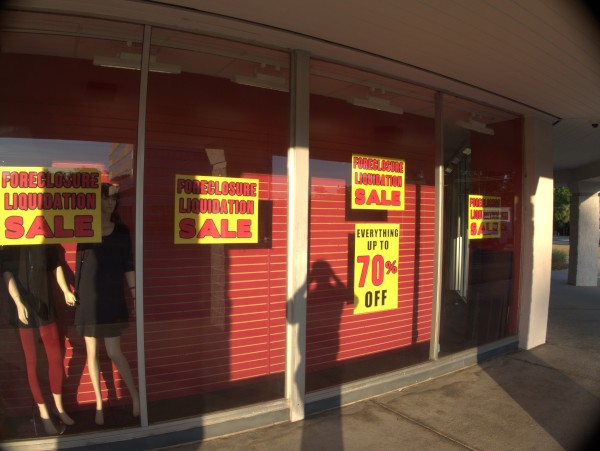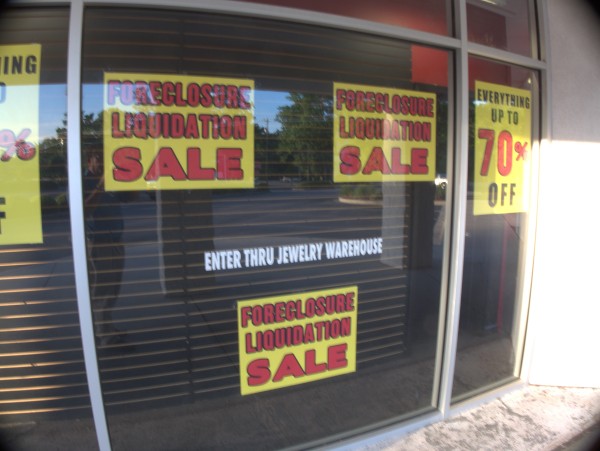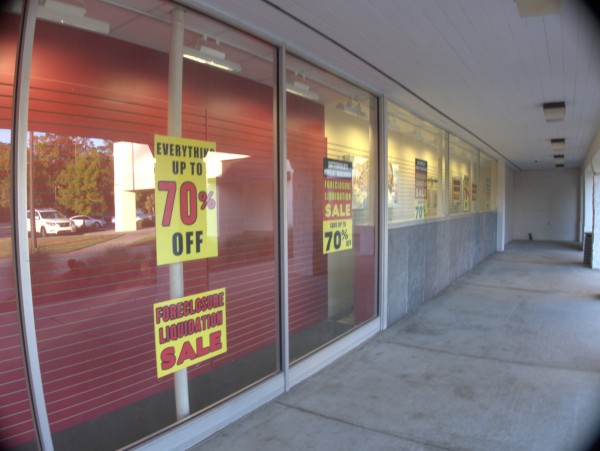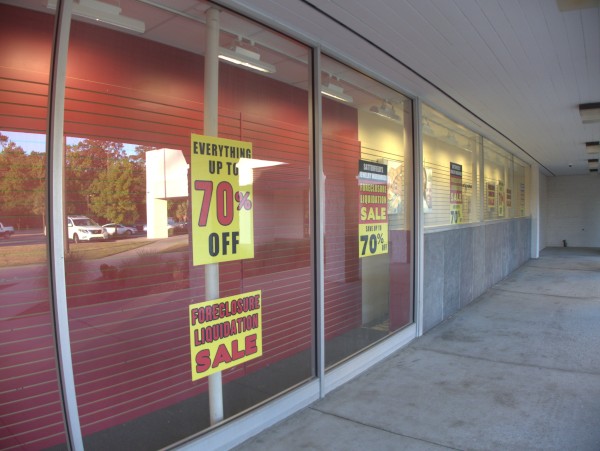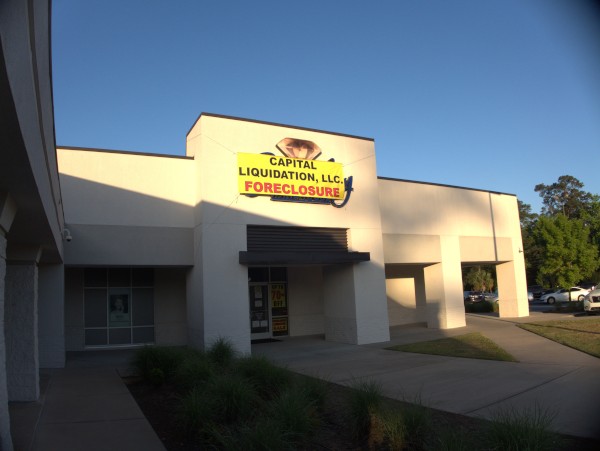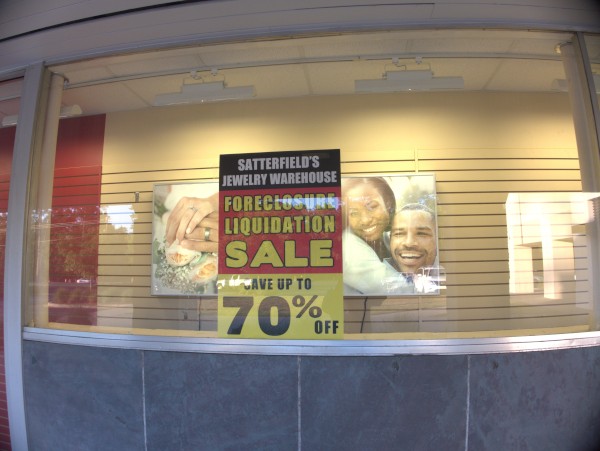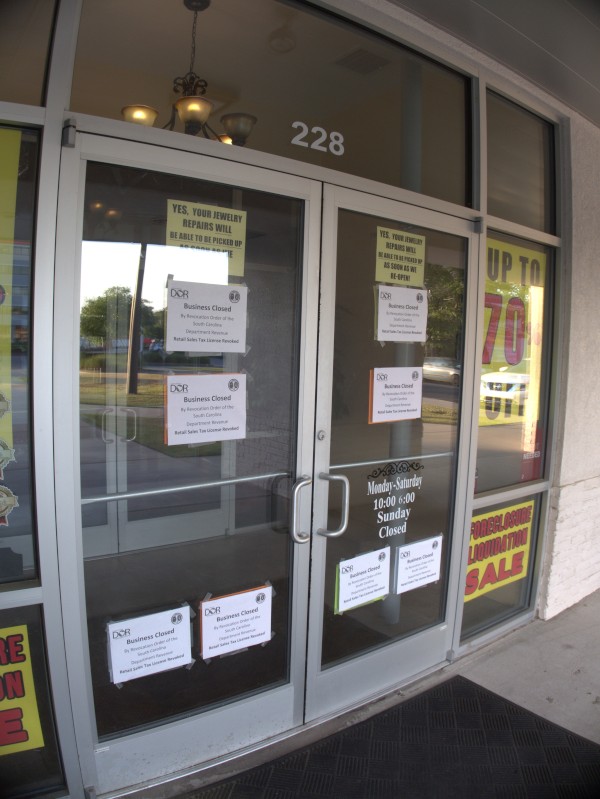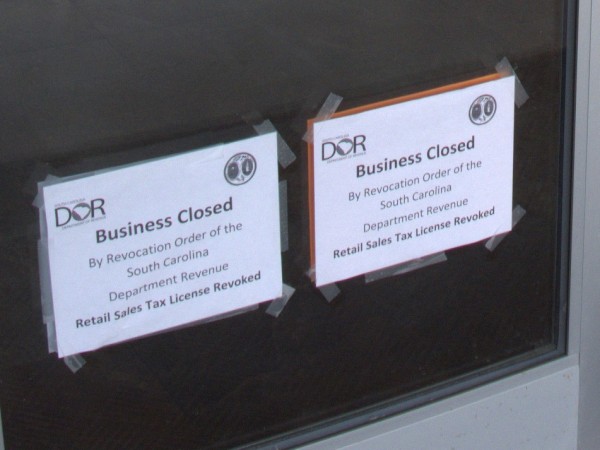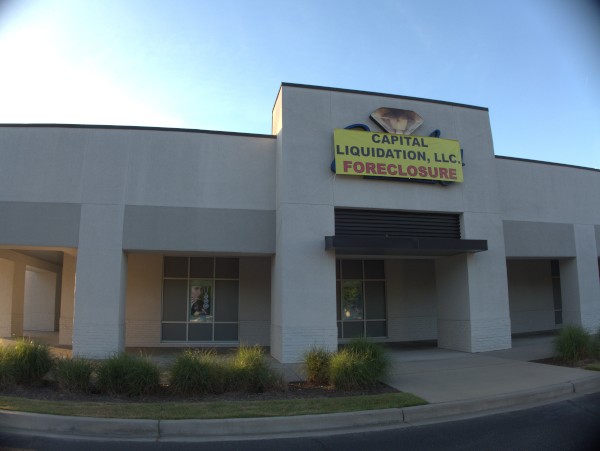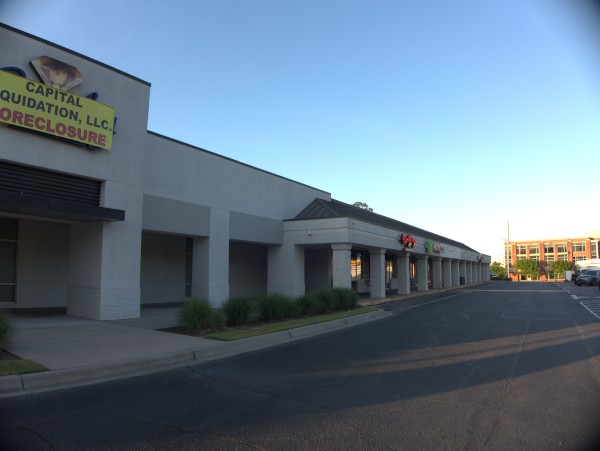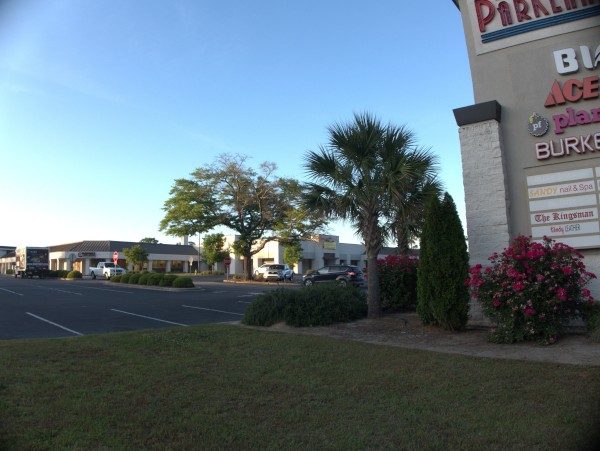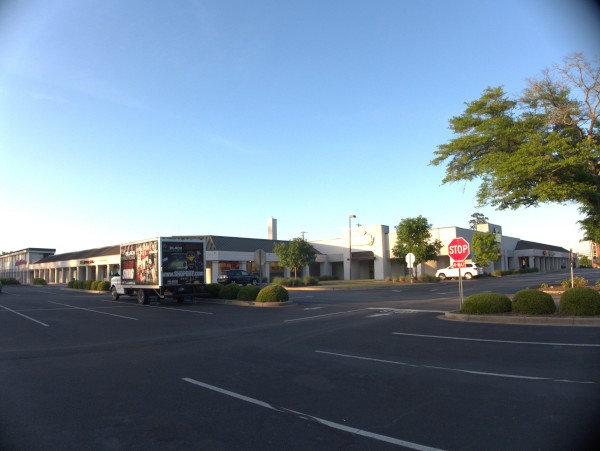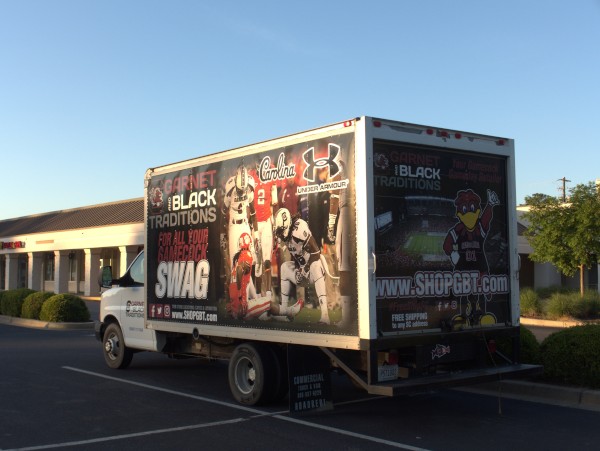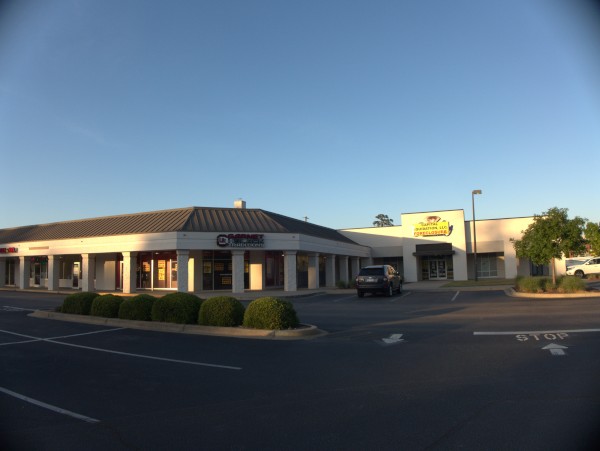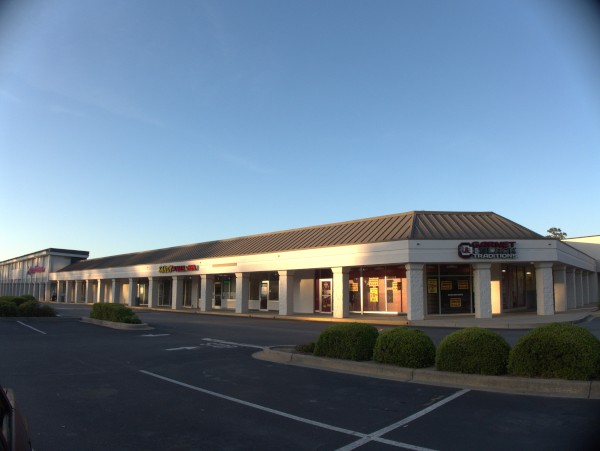 Well, the situation for Jewelry Warehouse and its associated sports memoribilia stores seems rather confusing. Here is a State story on the situation, and here is one from Columbia Business Report.
I think the upshot is that while there are statements from the business that they will be back, those have probably been overtaken by events (and by the Department of Revenue). The sums owed seem quite large, and I suspect they were optimistically thinking they could turn the situation around, and overextended their resources without being able in the end to make that happen.
(Hat tip to commenter Jimmy)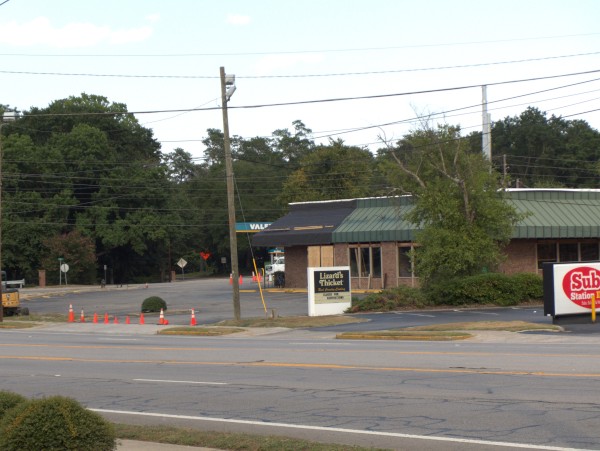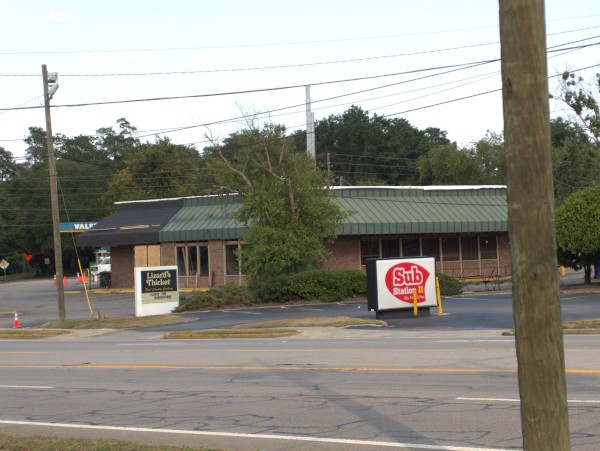 Looks like the Lizard's Thicket remodeling effort that has revamped several of their stores is continuing. This one is at the corner of Knox Abbott Drive & State Street, and was some sort of restaurant before, though not a Shoney's like the Forest Drive and Beltline locations. I've eaten there before, and don't recall any particular building issues, but I guess everything has its time.
UPDATE 8 April 2019 -- I don't have a picture, but this location is open again, and has been for a while.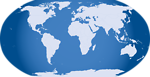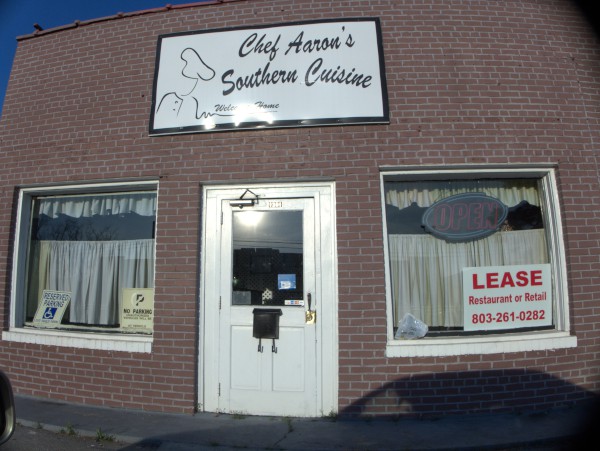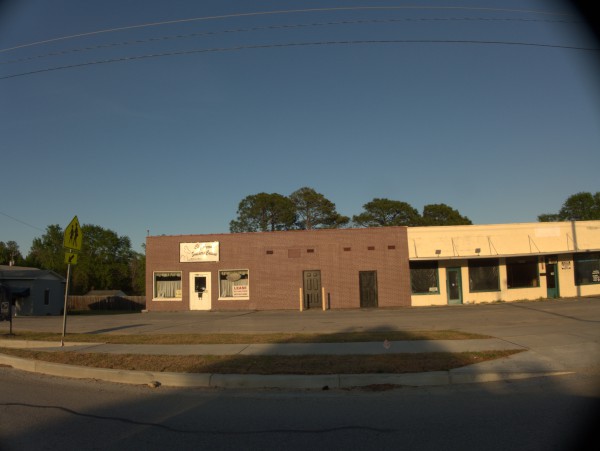 This was the follow-on operation to J. Patrick's Southern Kitchen on State Street. I'm not quite sure when it closed as I can't find it in my phonebooks. After two similarly themed closings, perhaps this is just not a good location for a down home restaurant.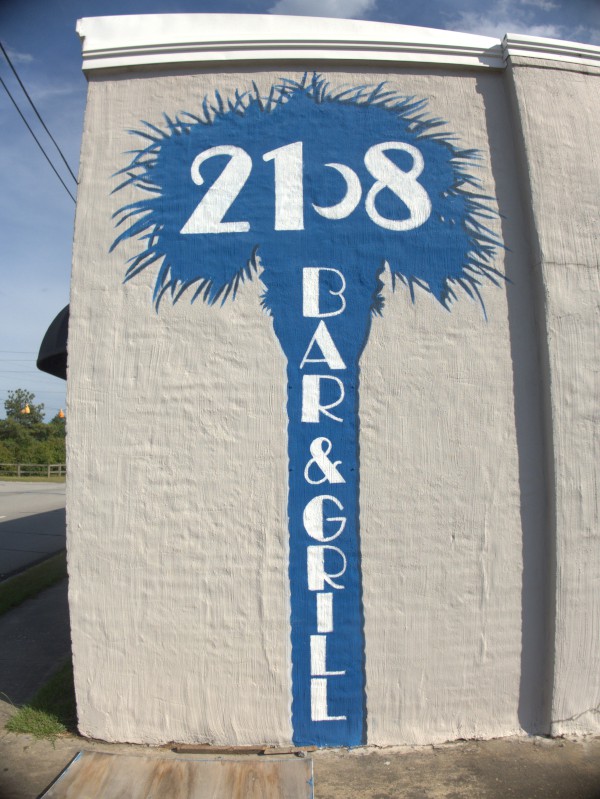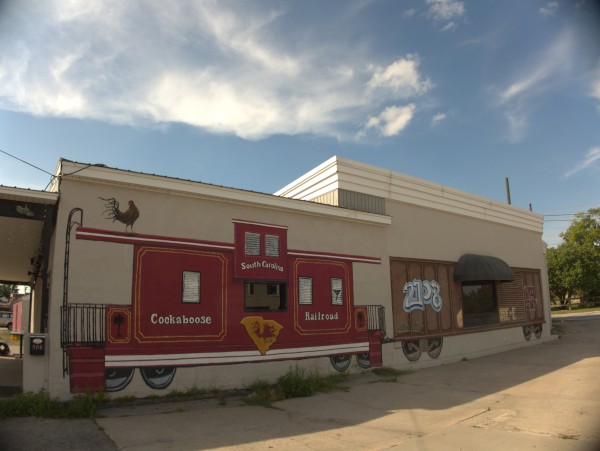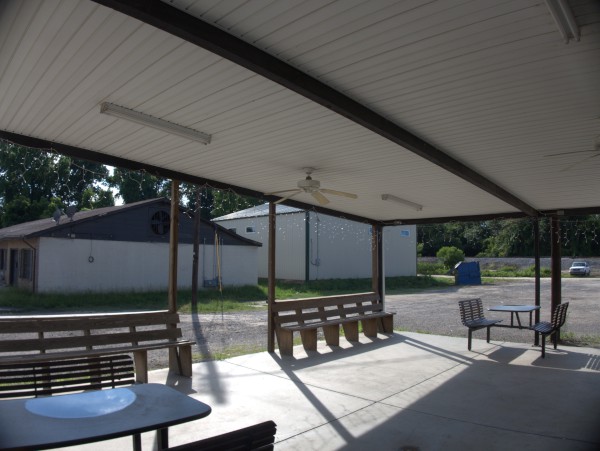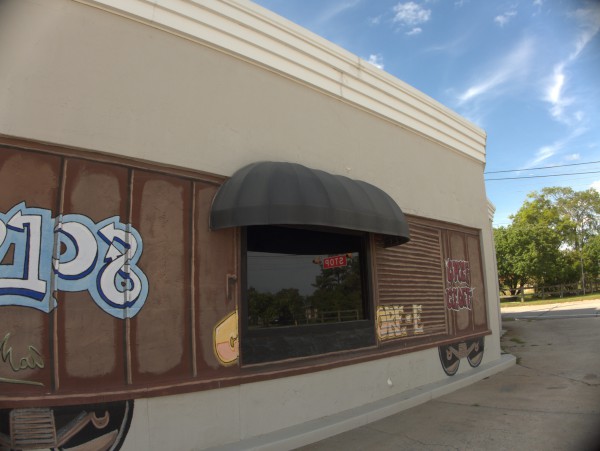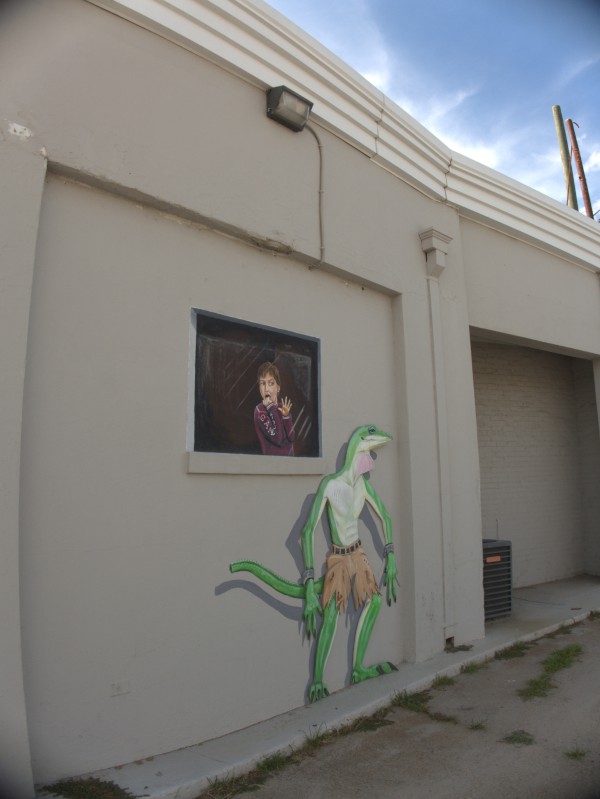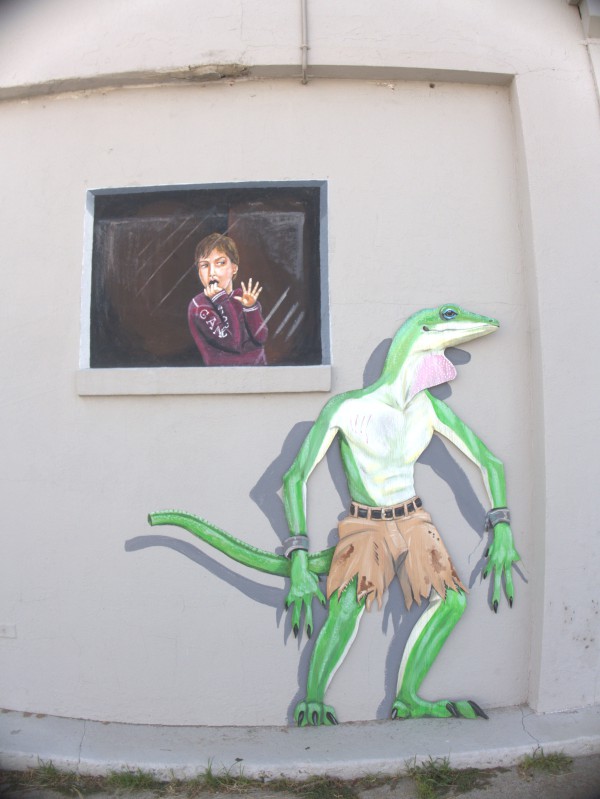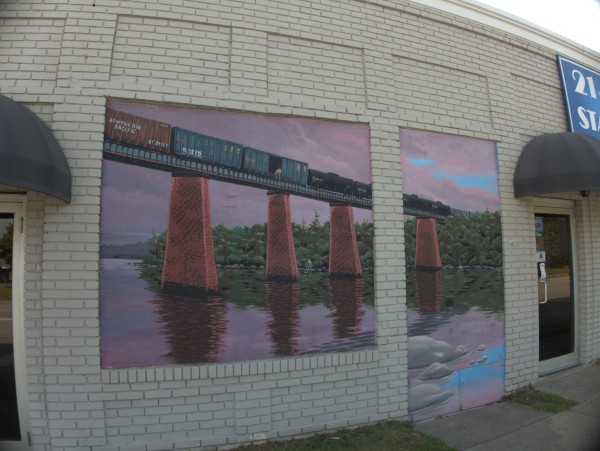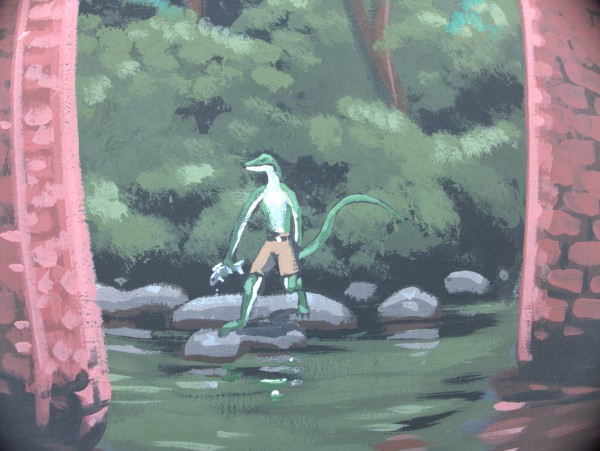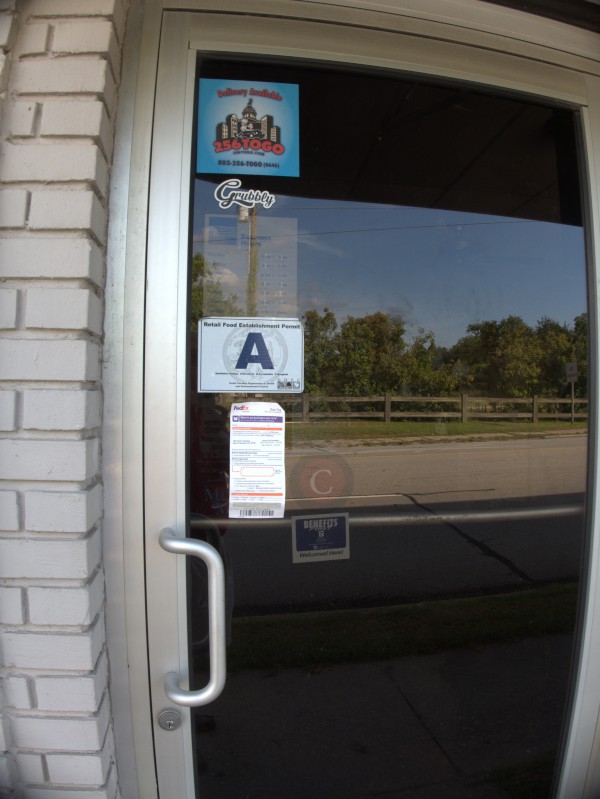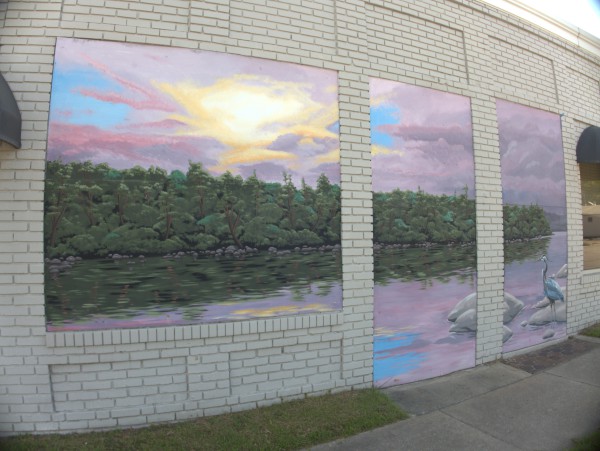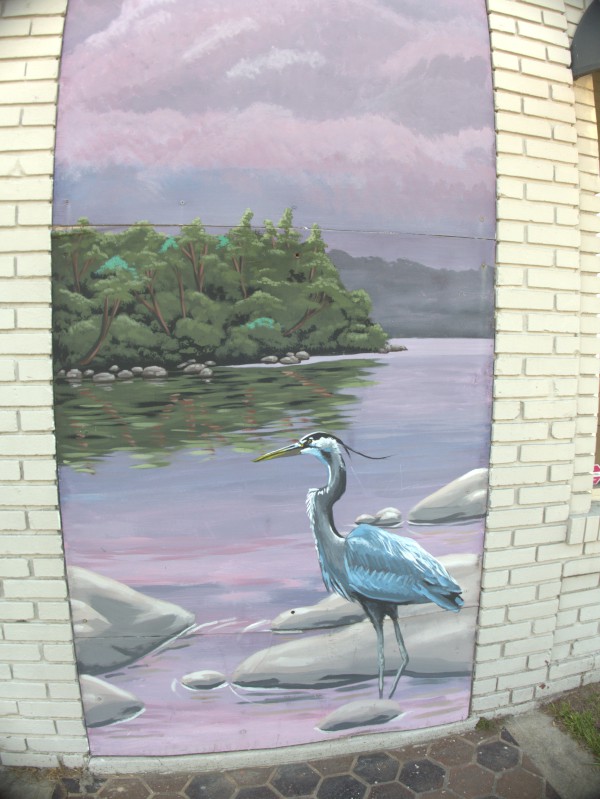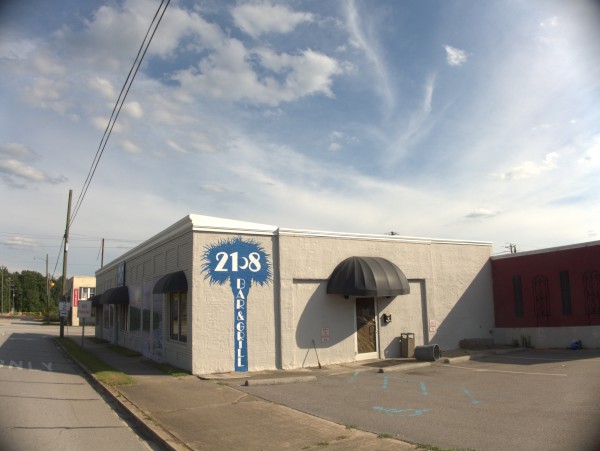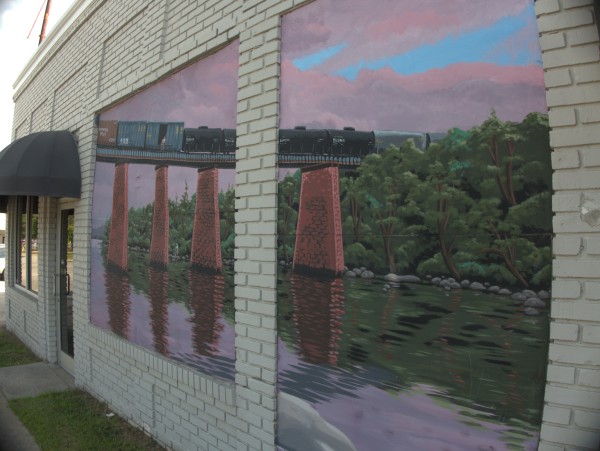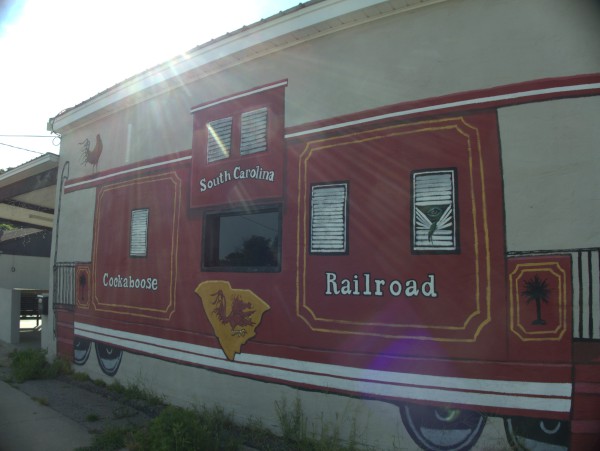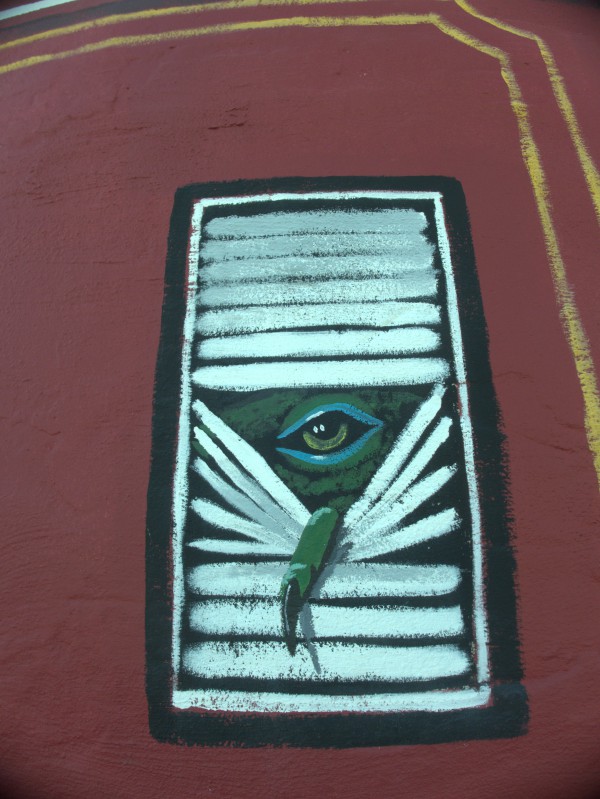 This secluded Cayce spot has featured here before (albeit apparent
ly with the wrong street address) and 2108 State carried on with the Lizard Man tradition.
I'll admit this corner is so far off my radar that it never even crossed my mind to stop here when I wasn't in direct visual c
ontact with the place, but apparently it was pretty good. There Facebook page i
s still up for now, and if you should want to buy the building, LoopNet has you covered.
(Hat tip to commenter Brandon Barkley)
UPDATE 12 April 2017 -- As reported, now a Henry's: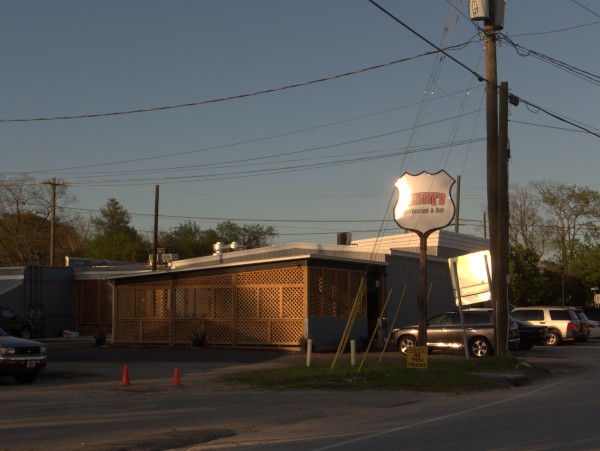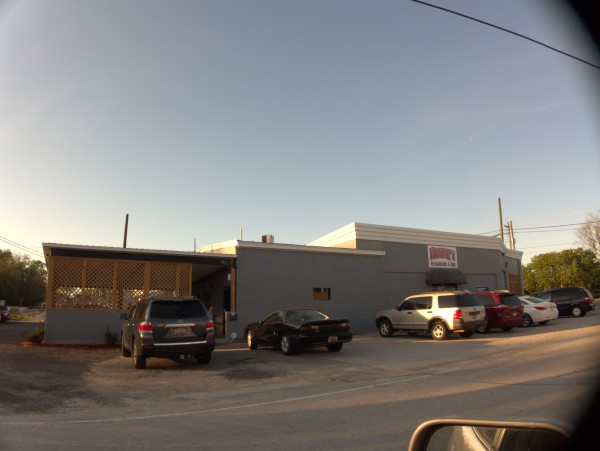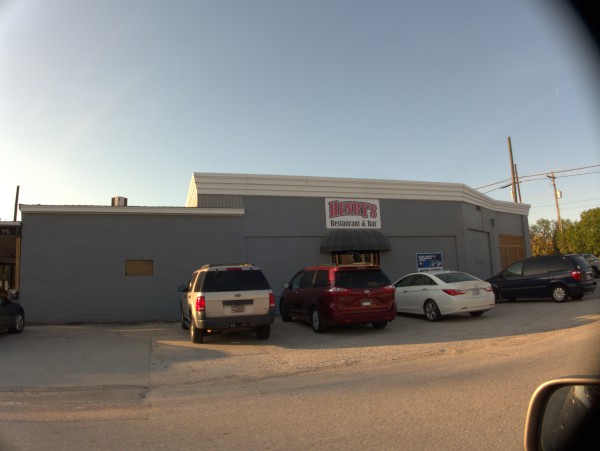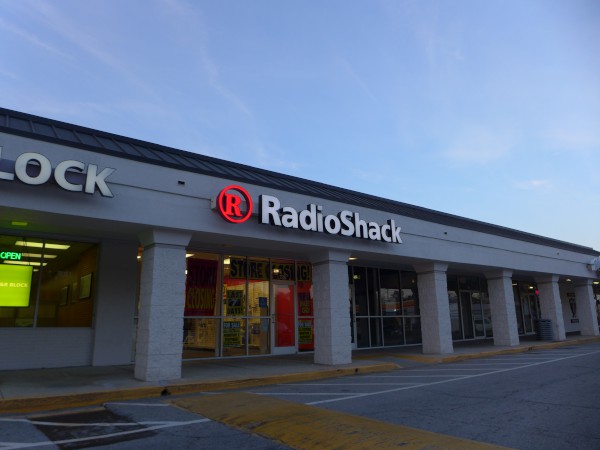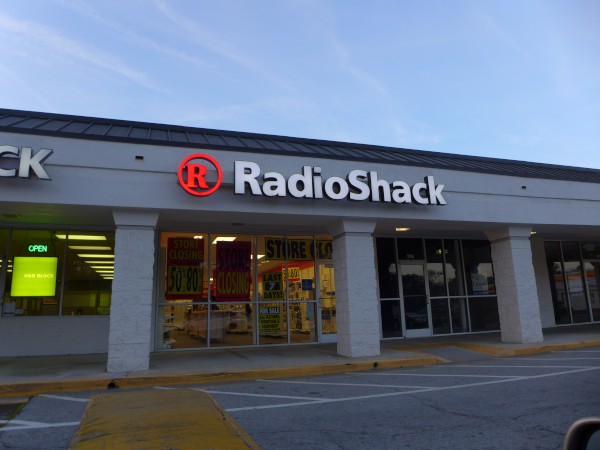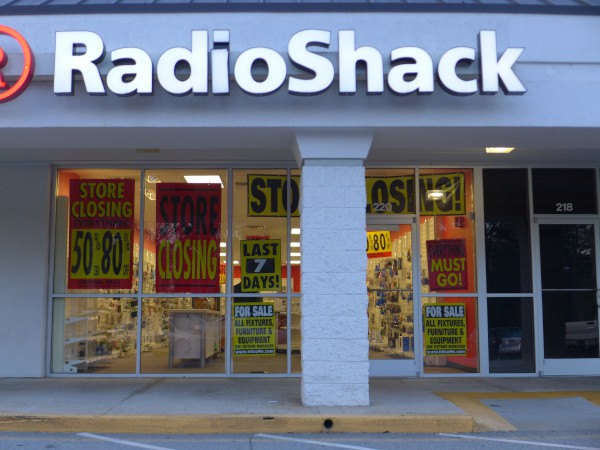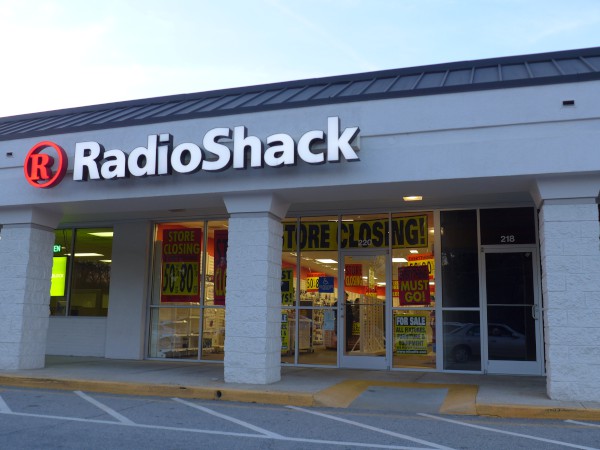 Another day, another Radio Shack.
This is the one in Parkland Plaza in Cayce, and is another casualty of the chain's bankruptcy.
UPDATE 14 March 2015 -- Gone: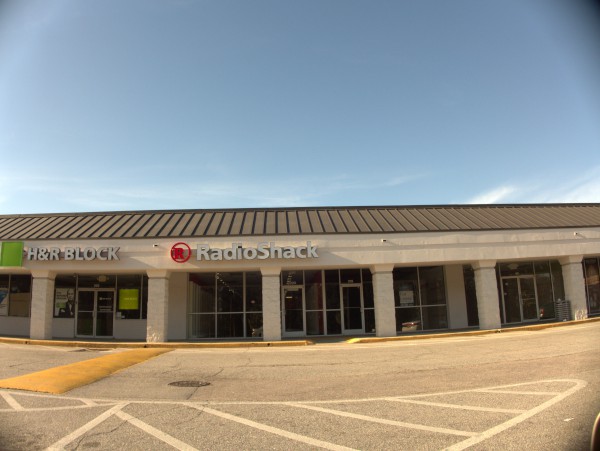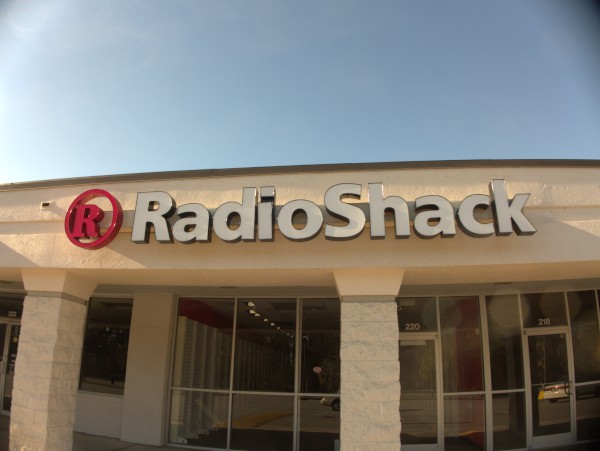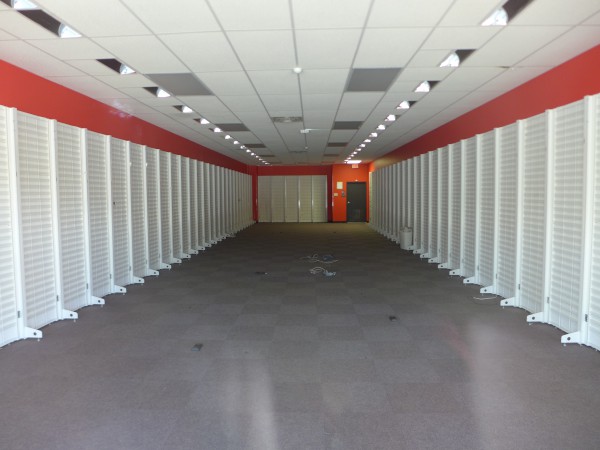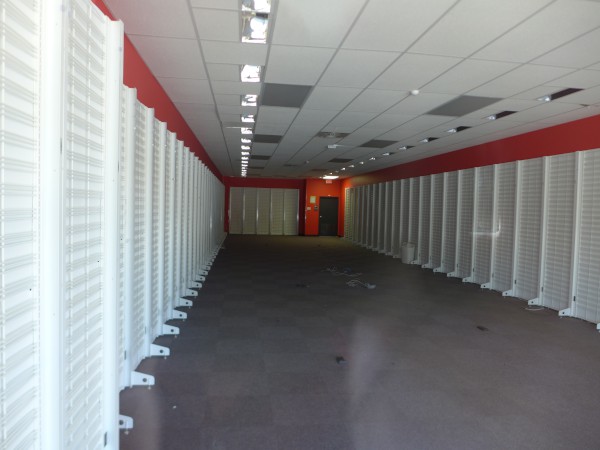 Posted at 2:20 am in Uncategorized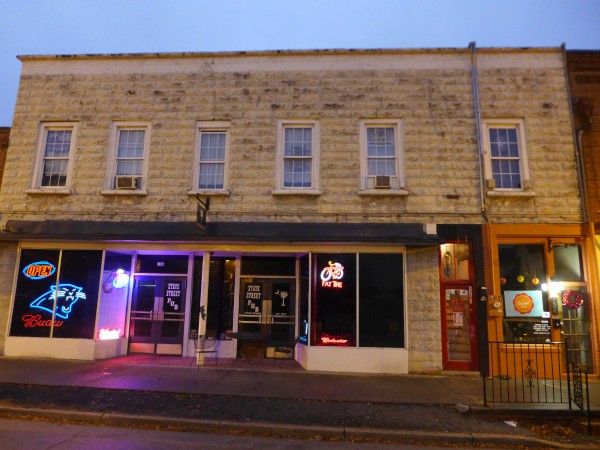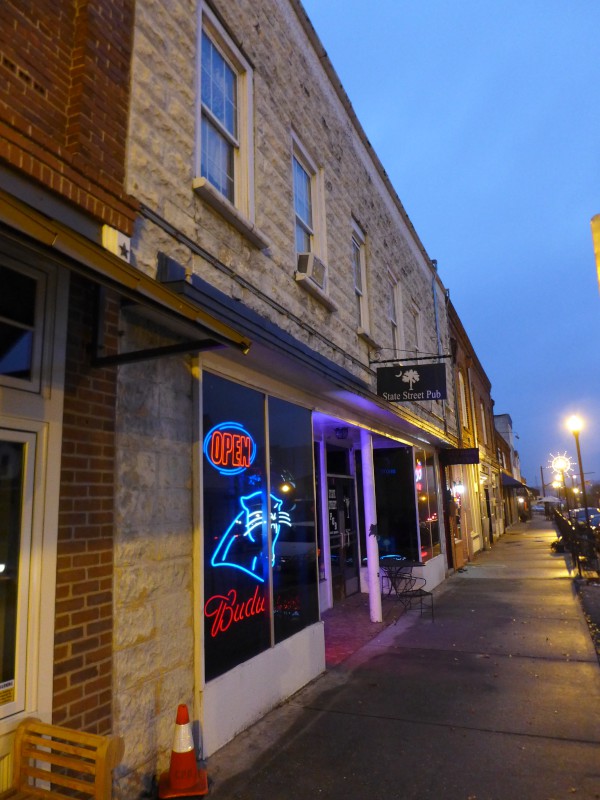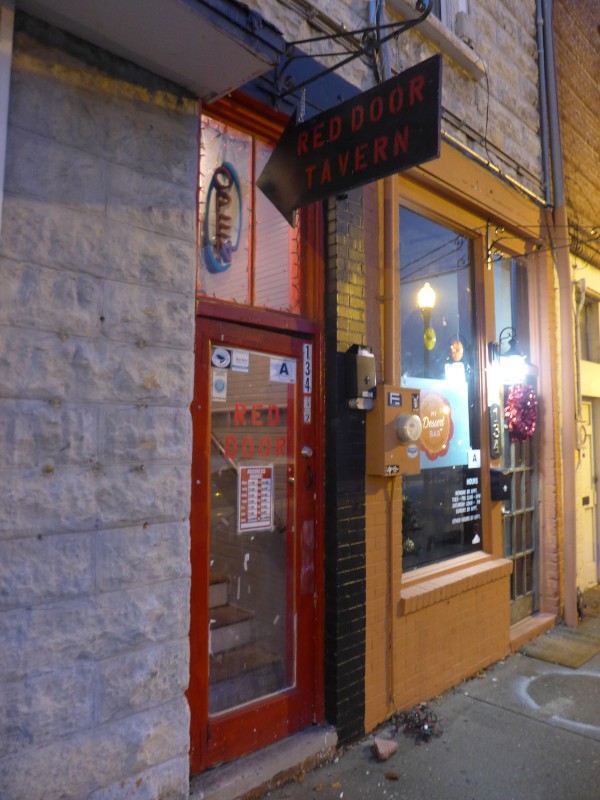 The Free Times reports that this State Street loft has closed as of early December.
I really like comedy and make the trek to Charleston fairly often for improv, so I don't know why I never made it across the river. It's funny, I guess.
Posted at 1:09 am in Uncategorized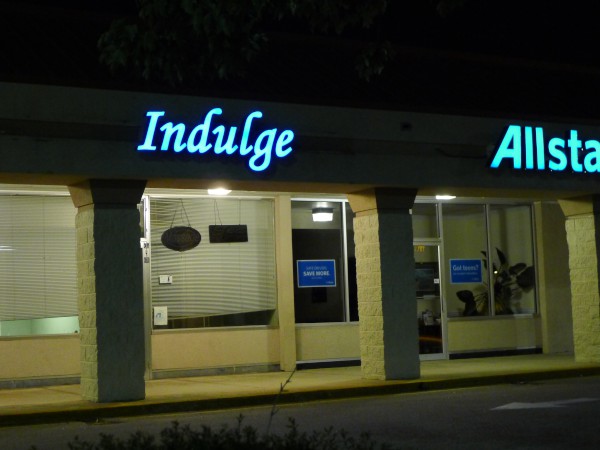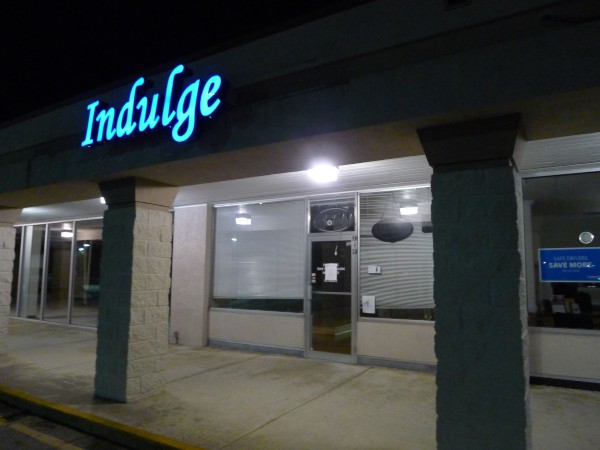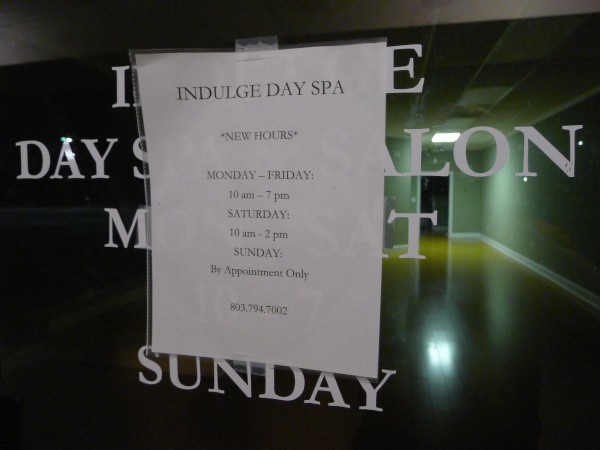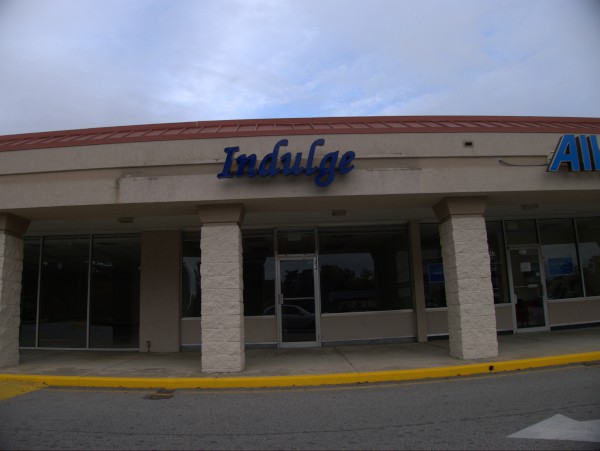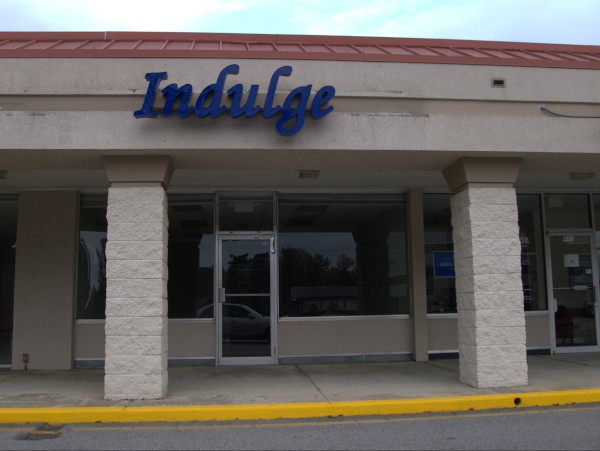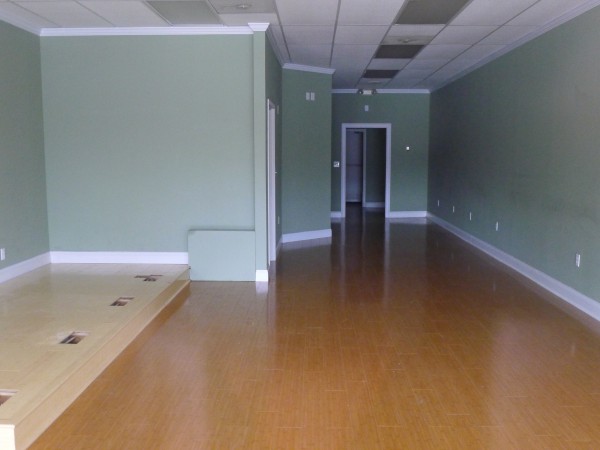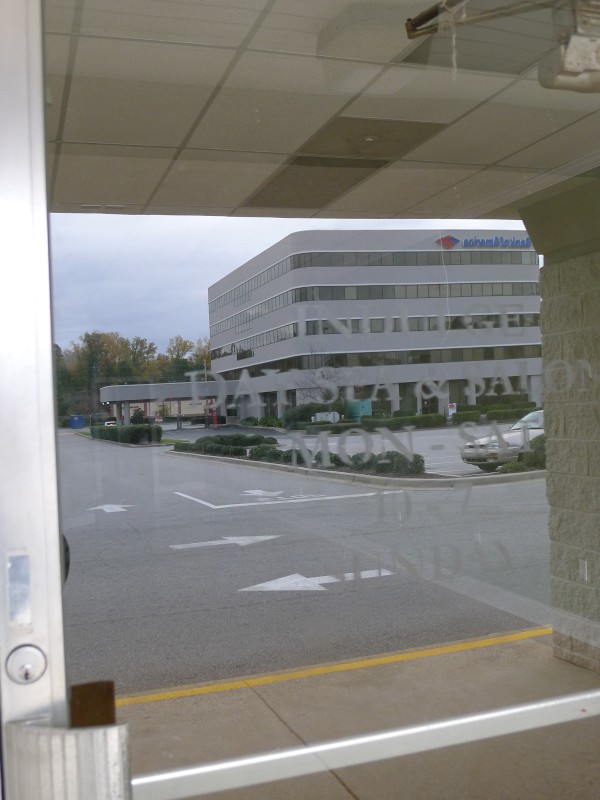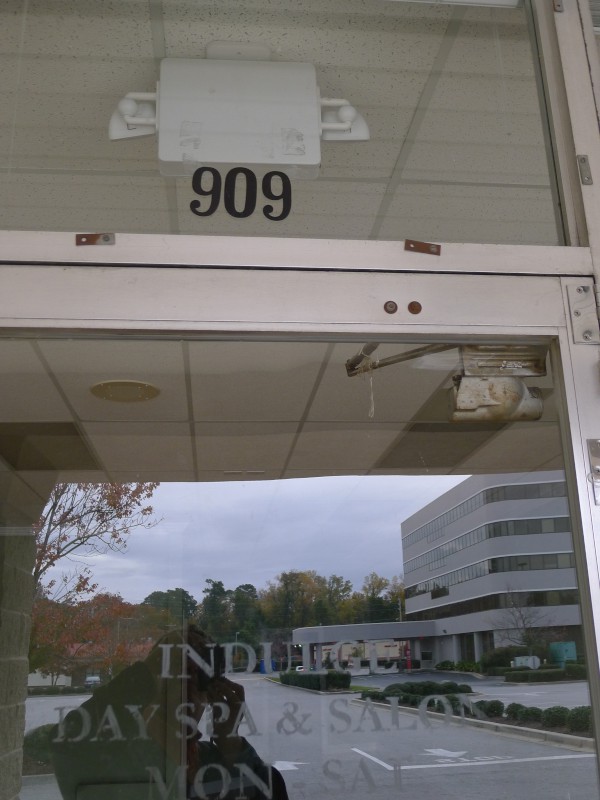 This day spa on the State Street side of Parkland Plaza looks like it was closing down in September of 2012, with new hours posted, and a fairly empty room inside.
By November, the window signage was down (though the marquee was still up), and the whole storefront was vacant.
UPDATE 17 November 2014 -- Now Venus Nail & Spa: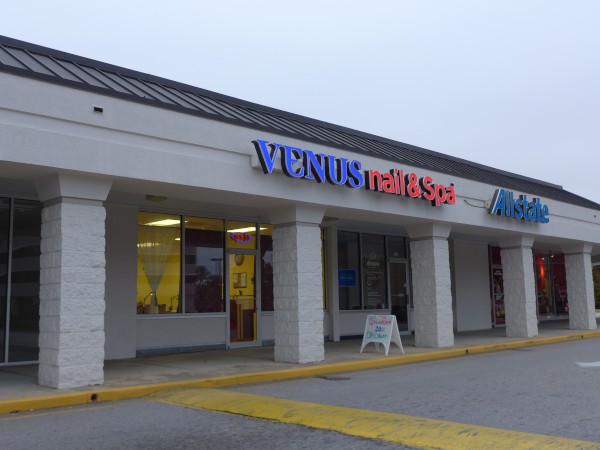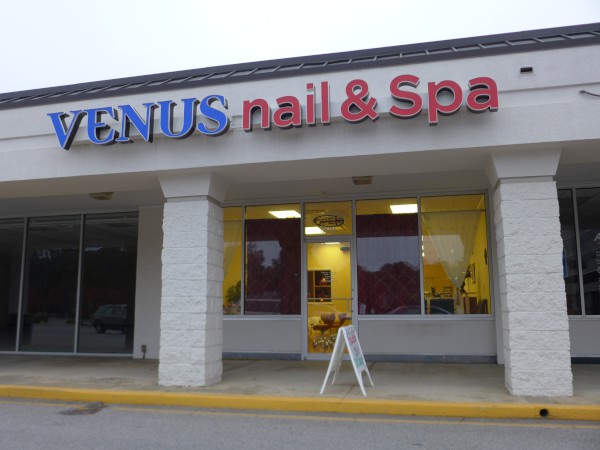 Posted at 3:04 am in Uncategorized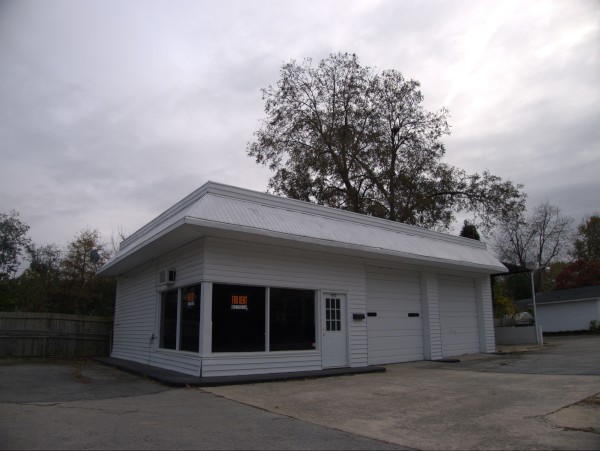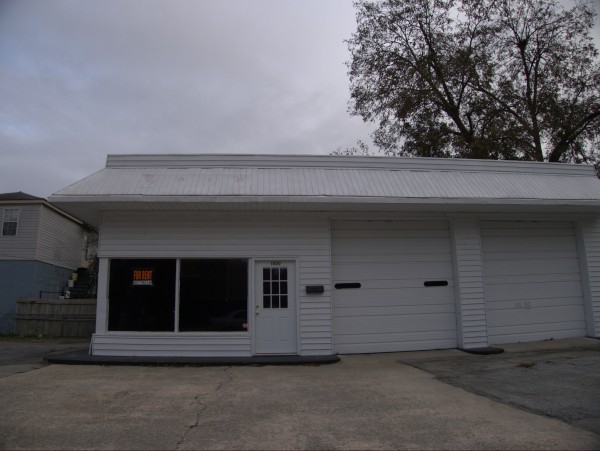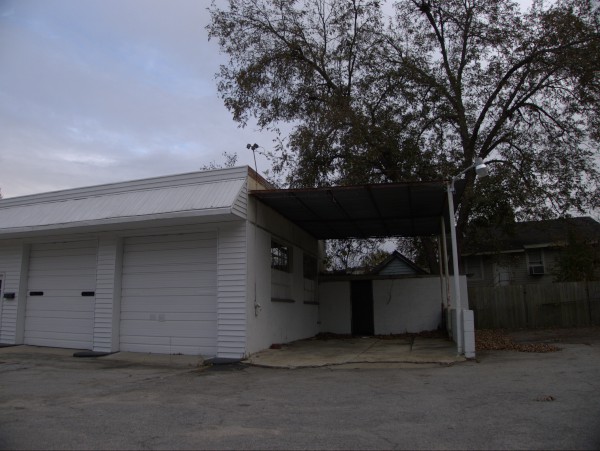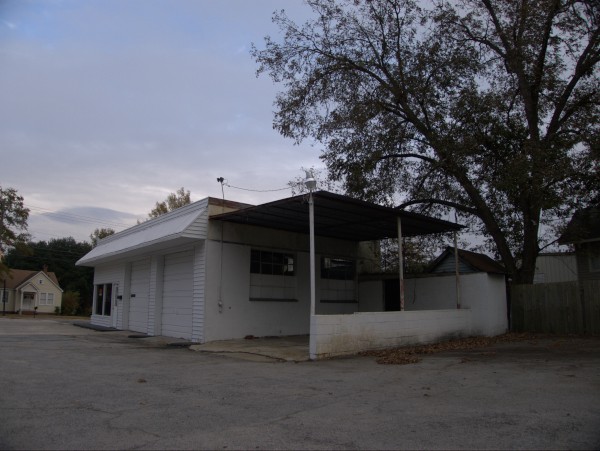 The only real google hit I'm getting for this is RB Marine Service, but it's obvious that this little building at the corner of State & Poplar Streets in Cayce was originally a gas station of some sort. Judging from the general look of the building, I would probably put it in the 1950s, and I'm sure it was full service and the guy would check your battery and tires while the gas was pumping..
I suspect that in the years between then, and whenever RB moved in, it was good number of other things. There's some sort of label scar on the awning, but nothing I can read.
Posted at 1:21 am in Uncategorized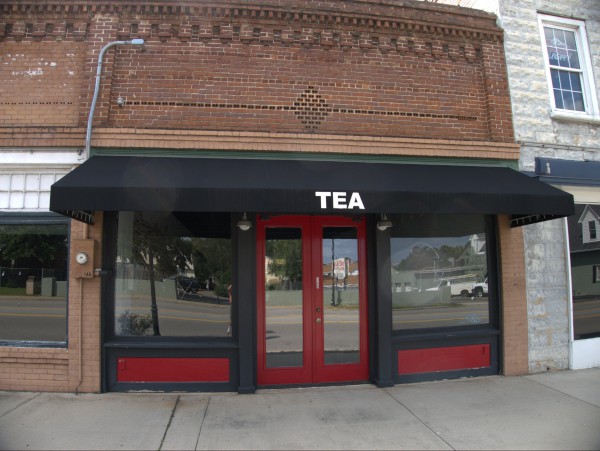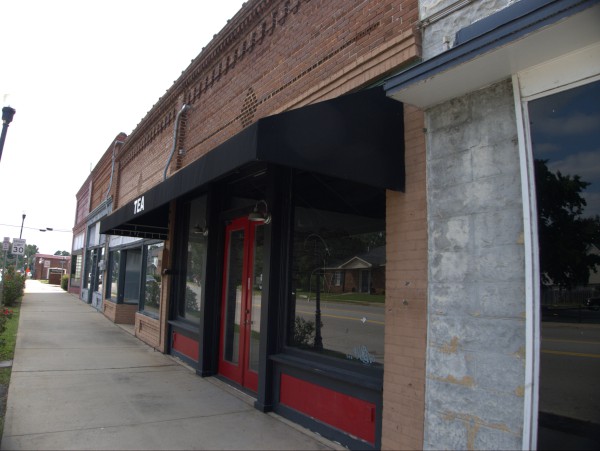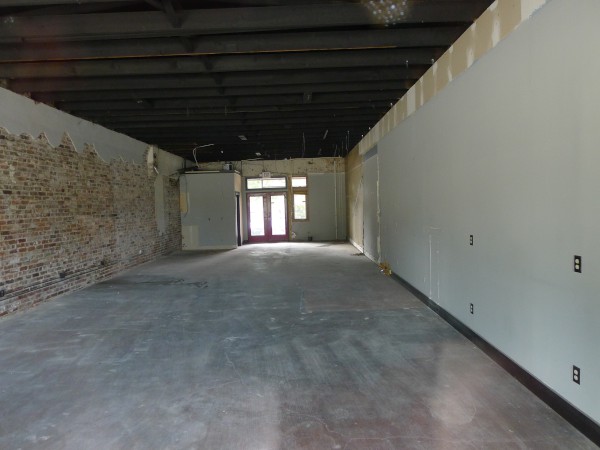 Tea was apparently a Vietnamese tea house with sandwiches and other fare. It was on that little strip of State Street near Meeting Street which has a whole row of storefronts, and was in between Rish Florist and the original Cafe Strudel location.
I don't have my phonebooks right now, but the last online reviews I see for the place are dated early 2011, so I'm guessing it closed that year.
Posted at 12:20 am in Uncategorized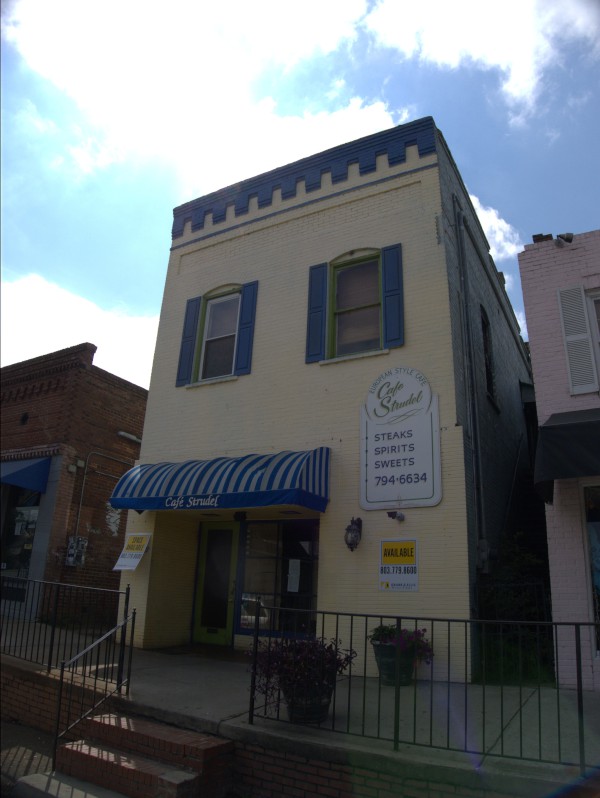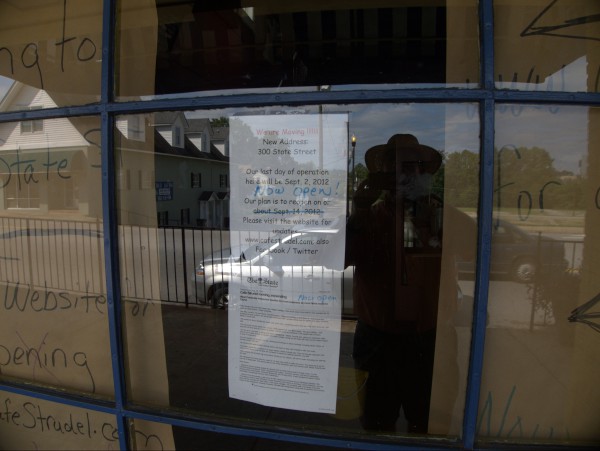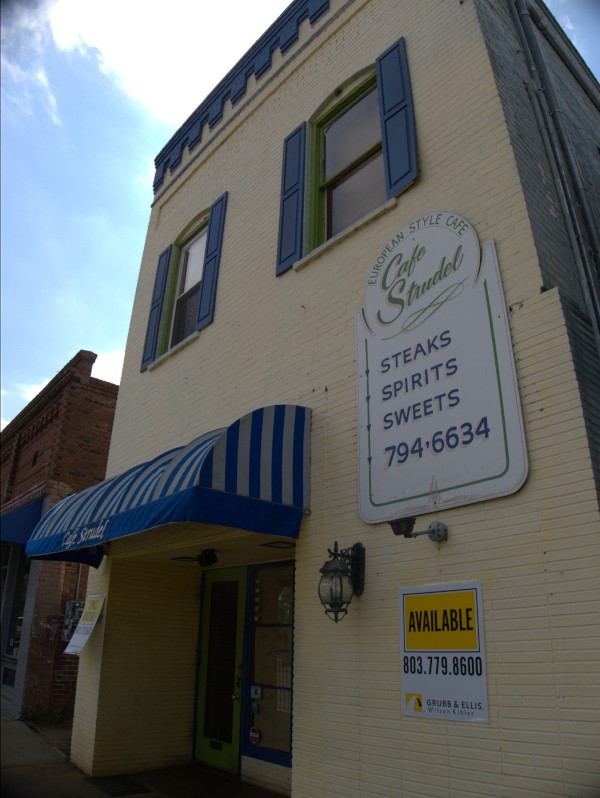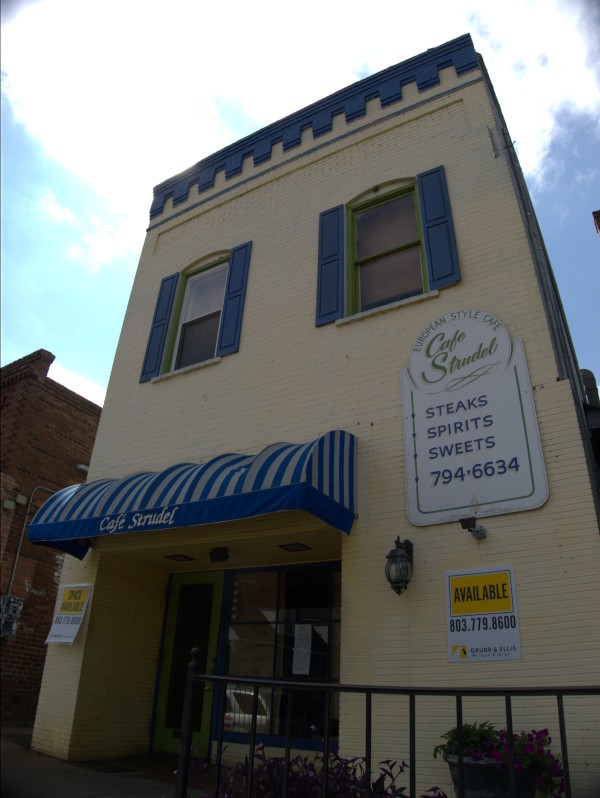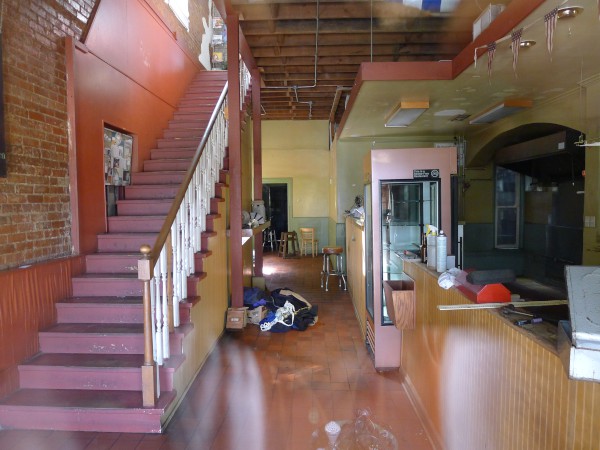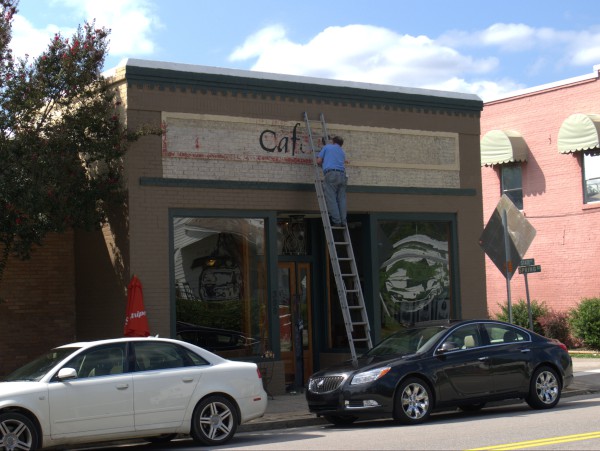 As mentioned in this State story, longtime State Street fixture Cafe Strudel is.. staying on State Street. They have however moved south two blocks to 300 State Street (certainly within easy walking distance from the former location), and have re-opened ahead of schedule. In fact they were still painting the new marquee sign as I walked by, but underneath the ladder were open for business.