Archive for the 'West Beltline Boulevard' tag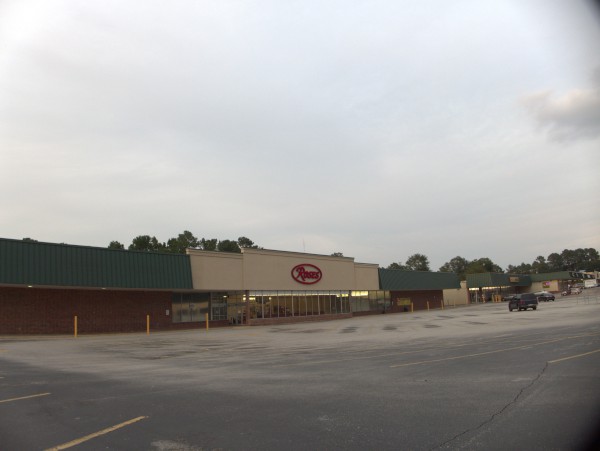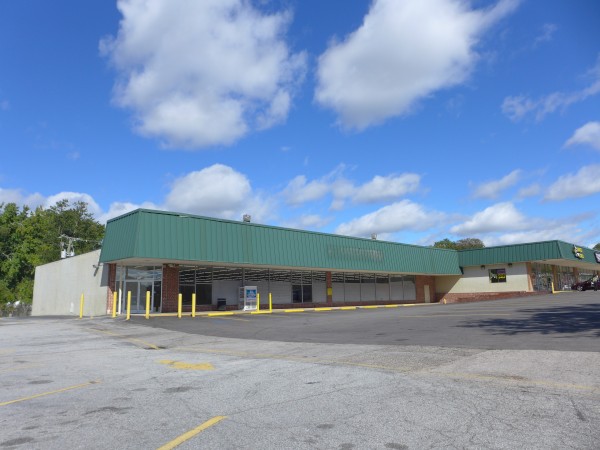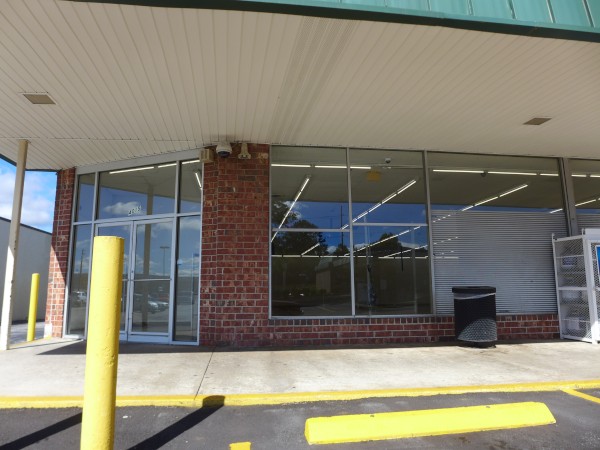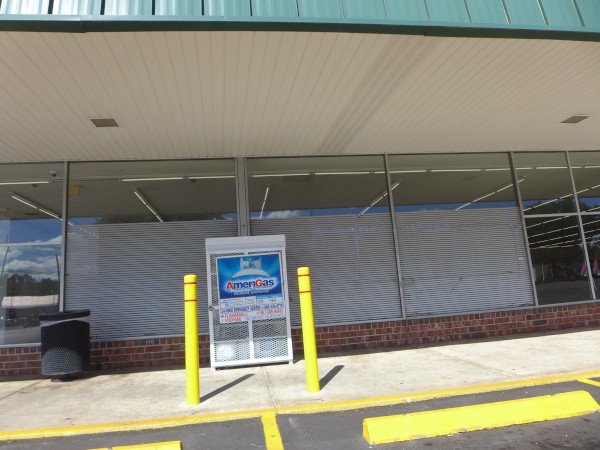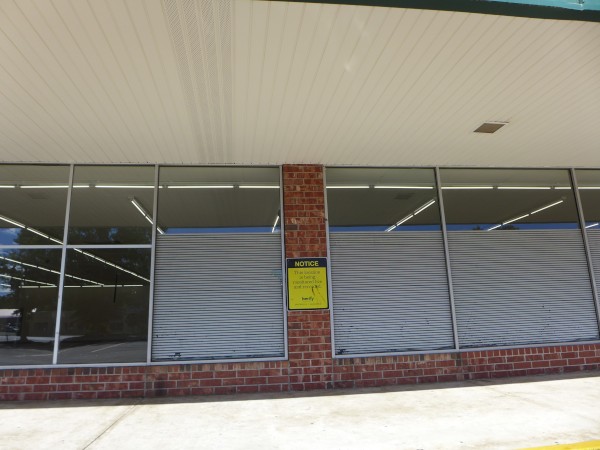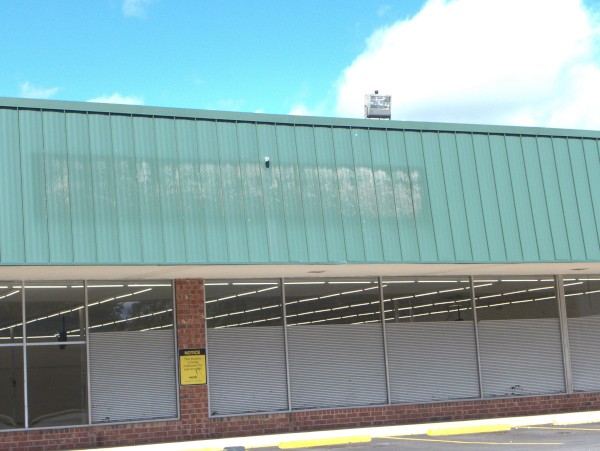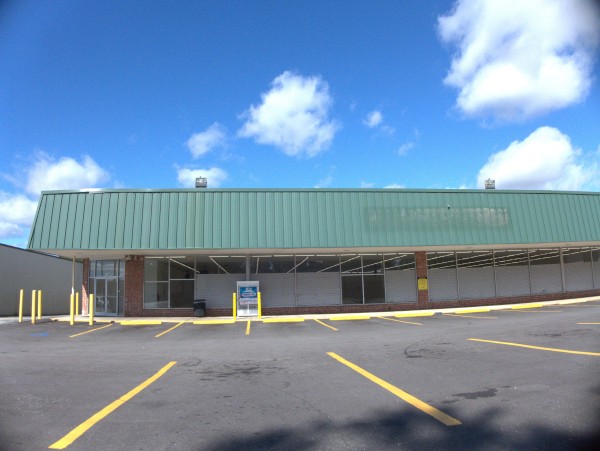 As you can see in the first picture above, barely, and only if you click-through, the closing of PIggly Wiggly and the opening of Roses in that space left Edens Plaza with two discount stores literally right next to each other. In the event, it looks like Dolar General has decided the situation wasn't tenable and closed shop. Of course, this also aligns with their current strategy of moving away from strip-mall stores to stand-alone locations, so I wouldn't be surprised if that were a factor as well.
(Hat tip to commenter Andrew)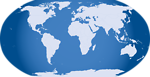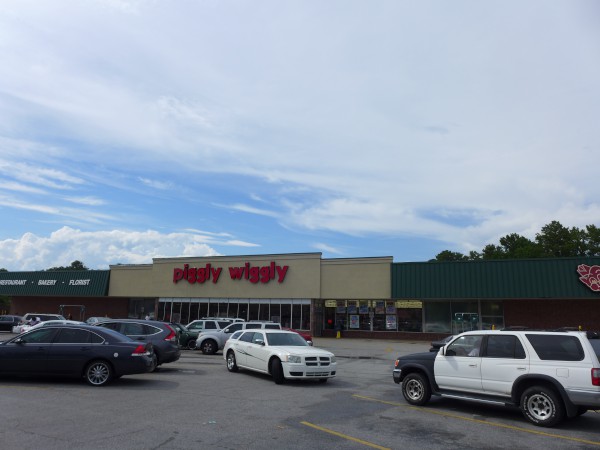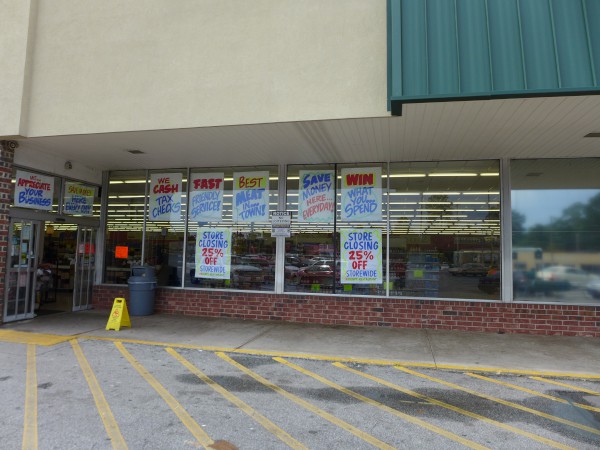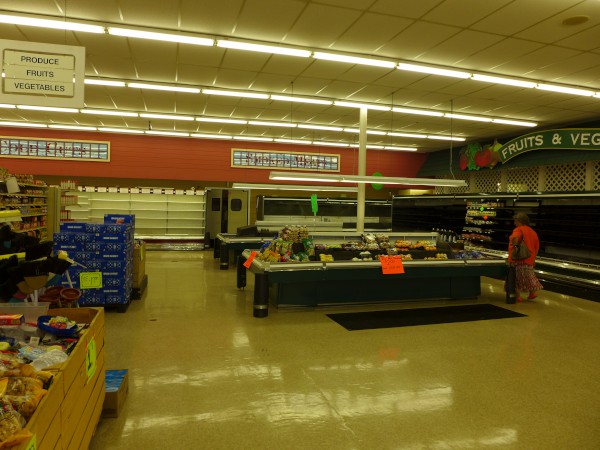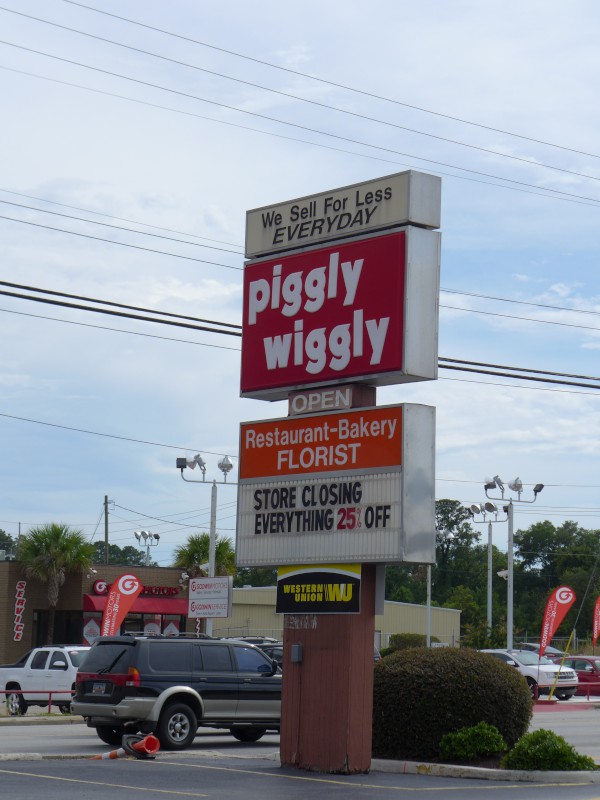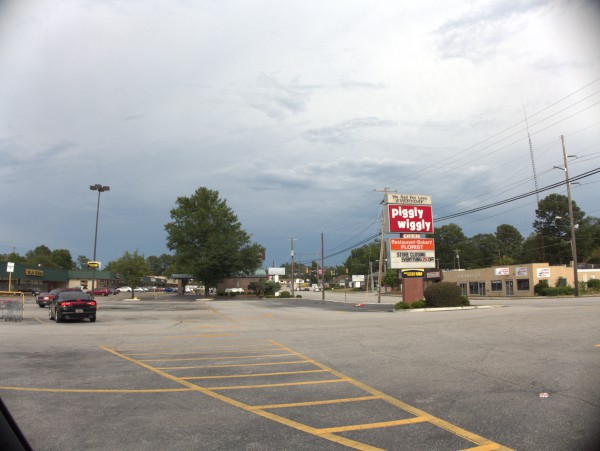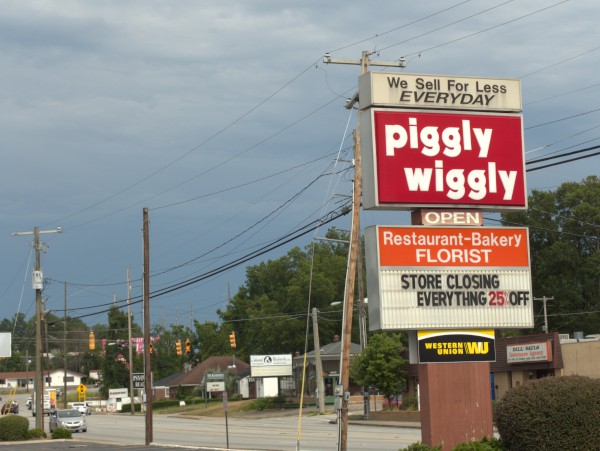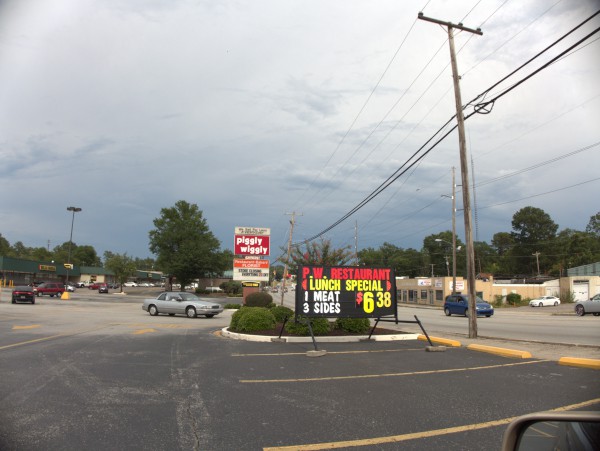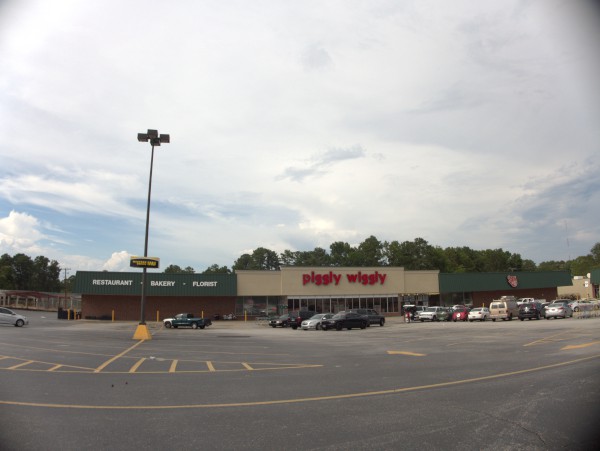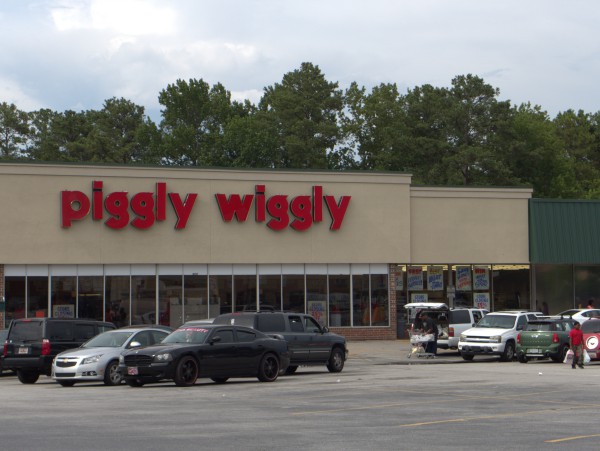 Well, I thought we had reached pigqulibrium, but I gues not. The Edens Plaza Pig on Beltline is in the process of closing now.
I went by today, and the place is at that interesting sweet spot of not too picked over but already pretty good discounts. Perishables are mostly gone, but there are still plenty of canned goods, baking supplies, laundry detergent, toothpaste and other sundries..
The location seems fairly viable to me and the area is not over-grocered. It would not surprise me to see an IGA or Sav-A-Lot go in here.
(Hat tip to commenter Mr. BO via email)
UPDATE 27 August 2017 -- Roses will be opening here on 31 August 2017: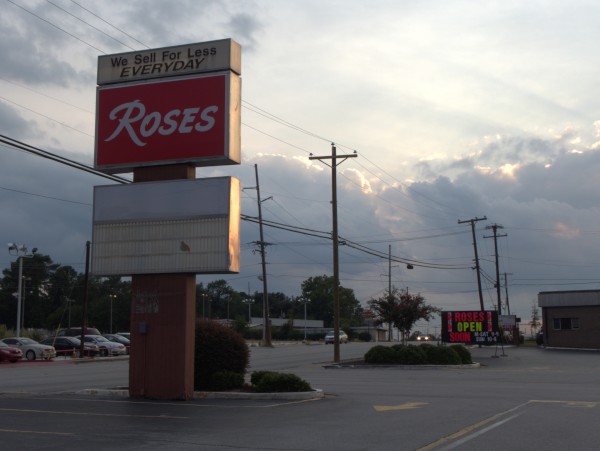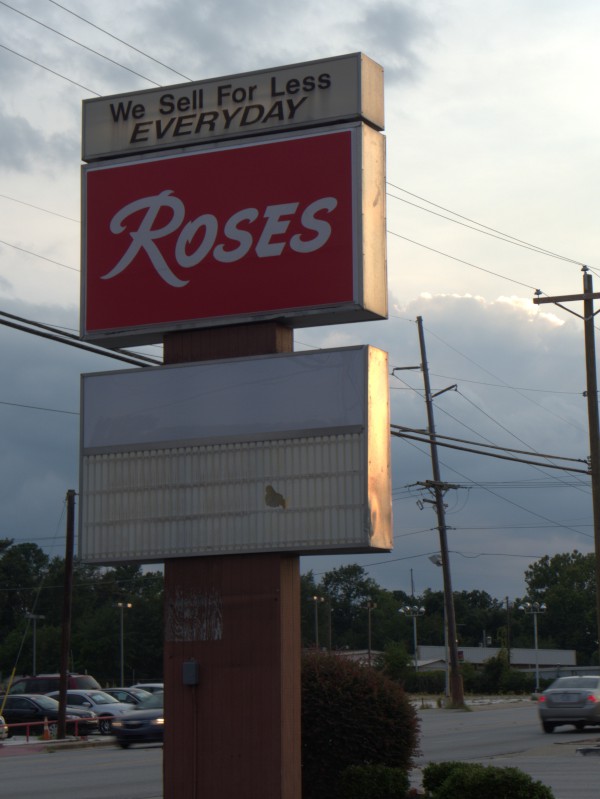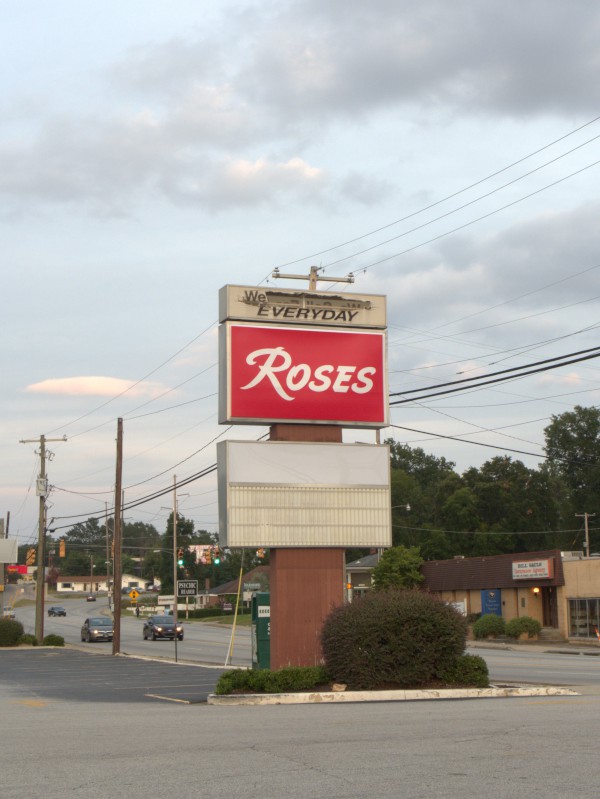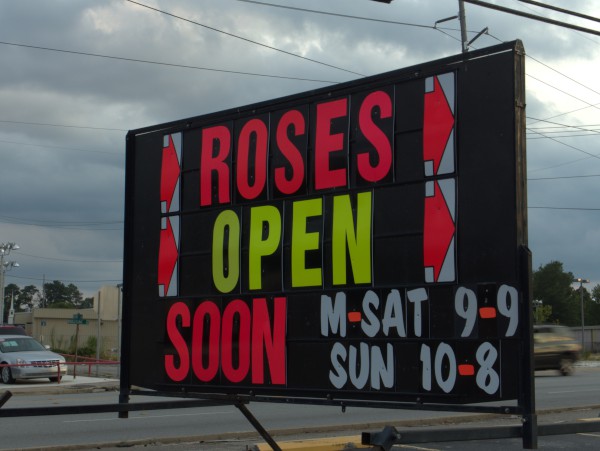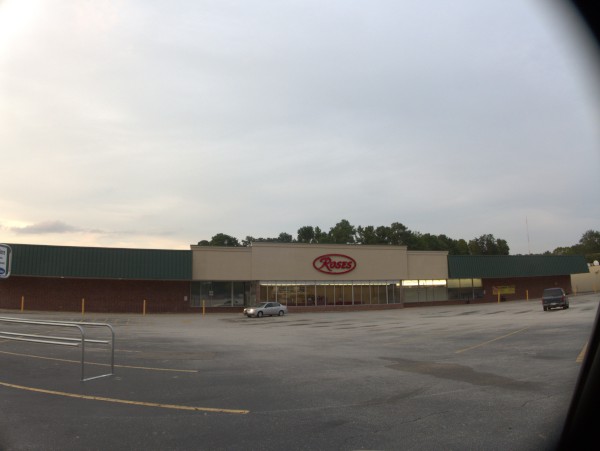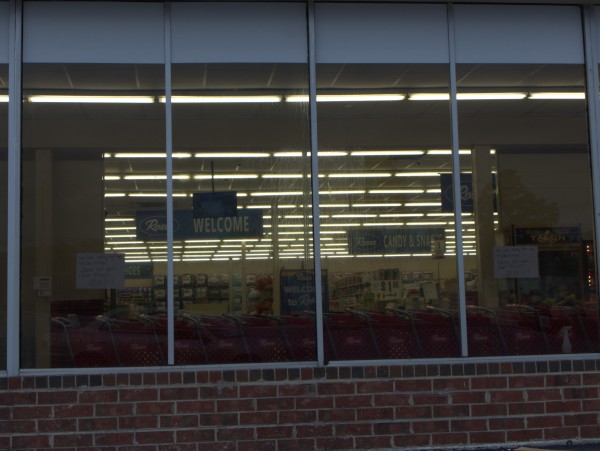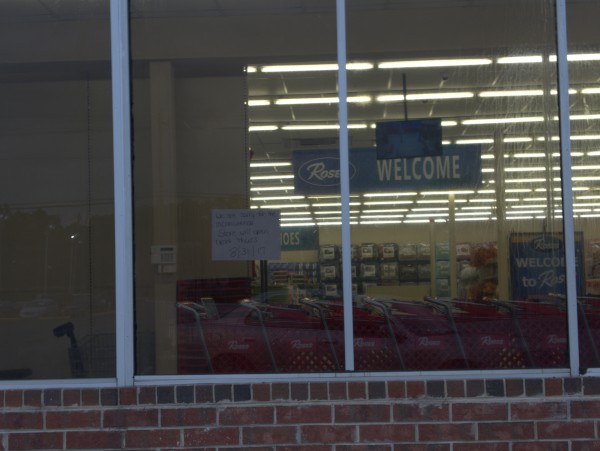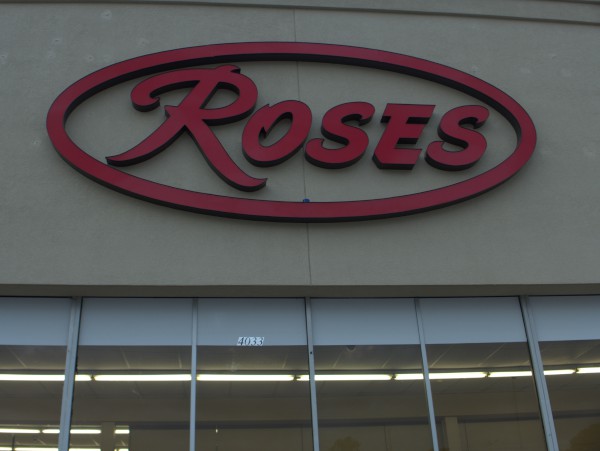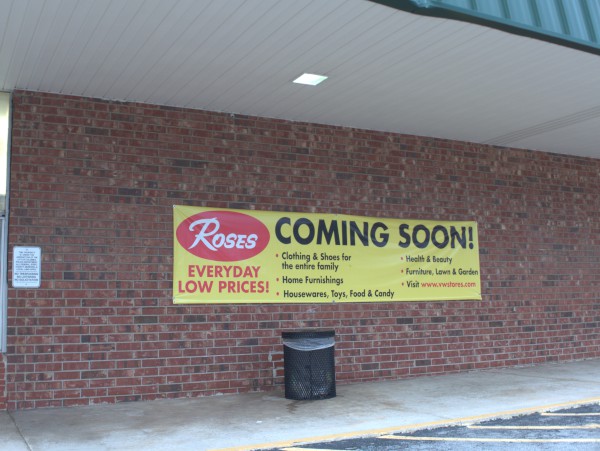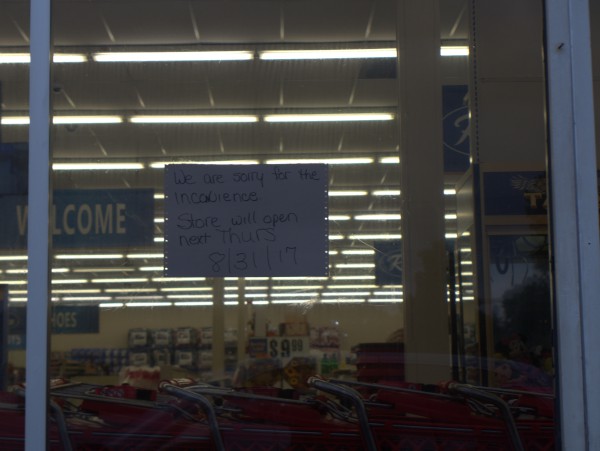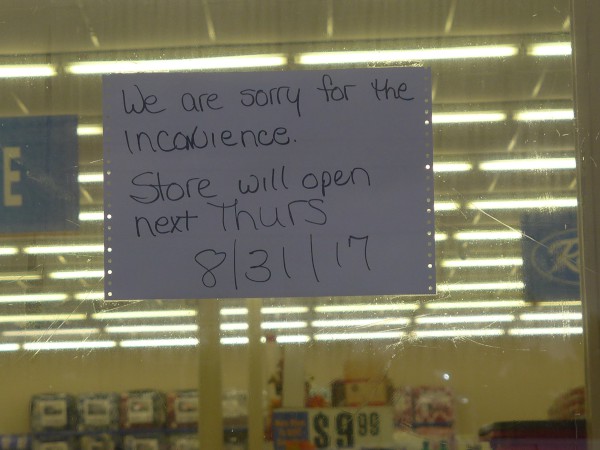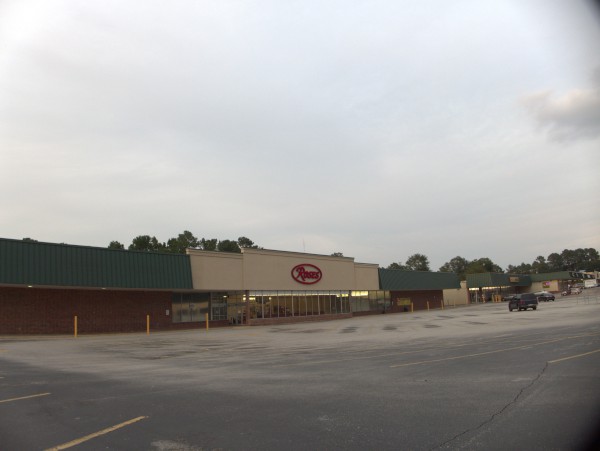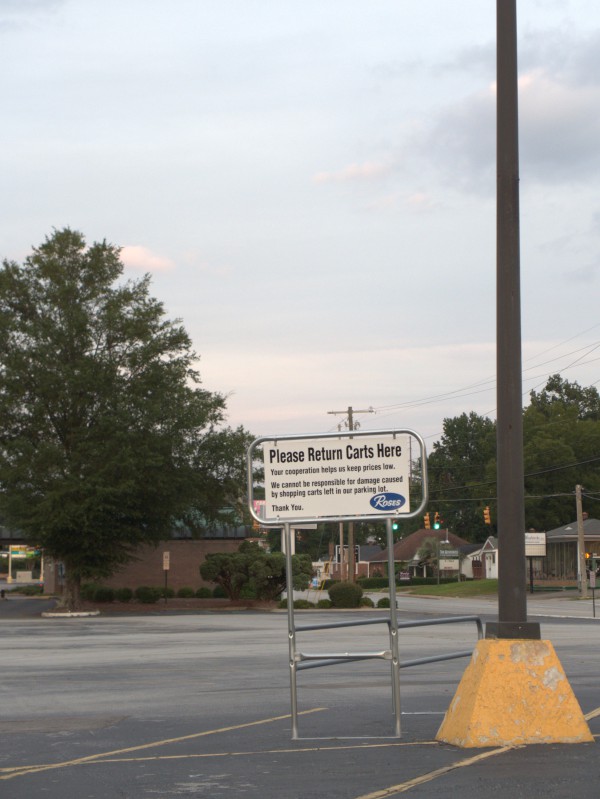 Posted at 11:08 pm in Uncategorized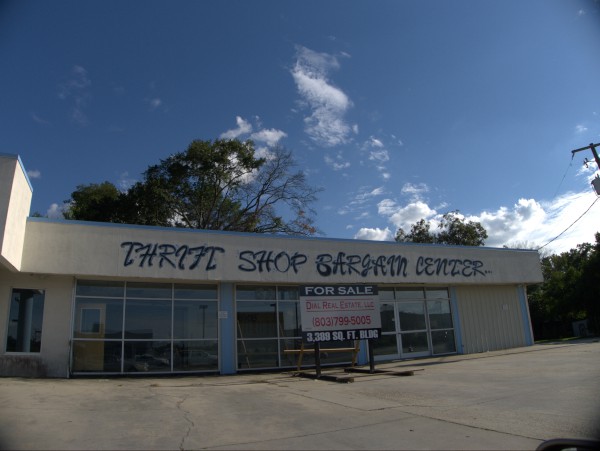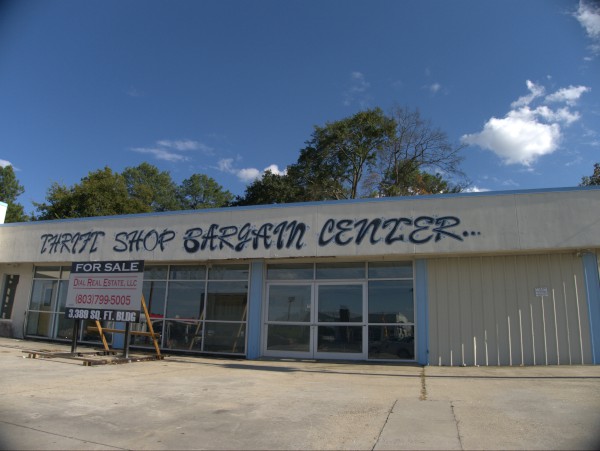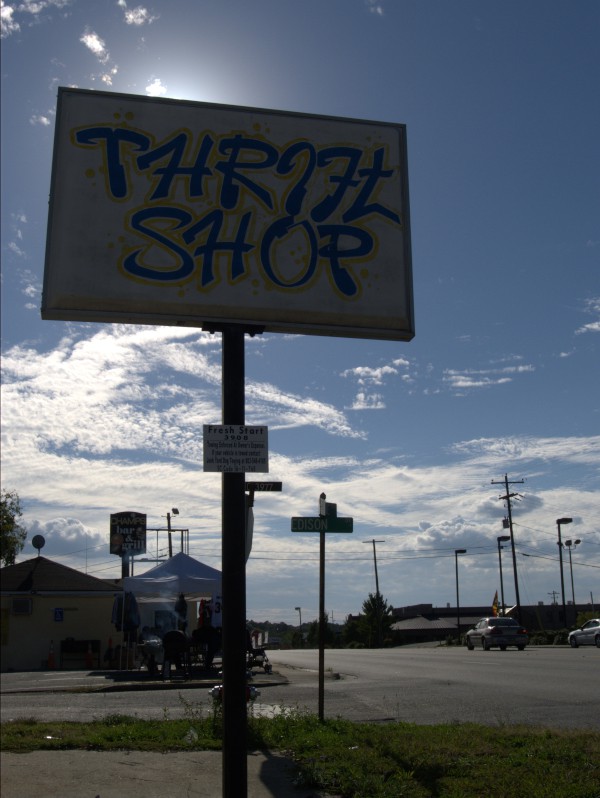 This thrift shop was at the corner of Beltline and Edison Street just down form the former Kim's Beauty & Variety.
I'm not sure exactly when it closed, but long enough ago that the building is now up for sale.
Posted at 11:40 pm in Uncategorized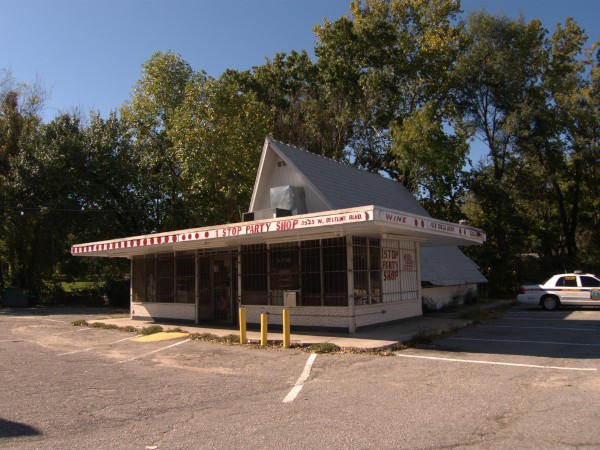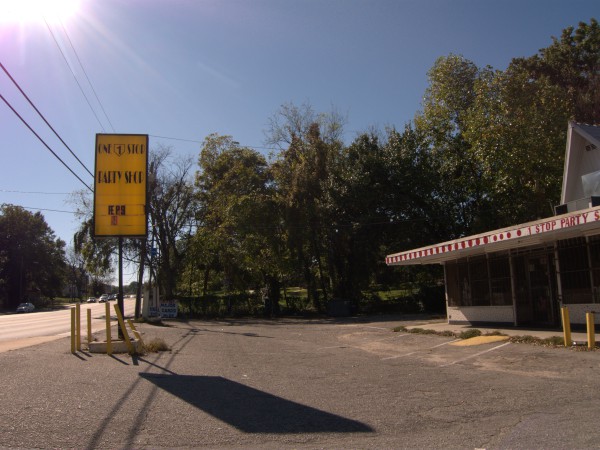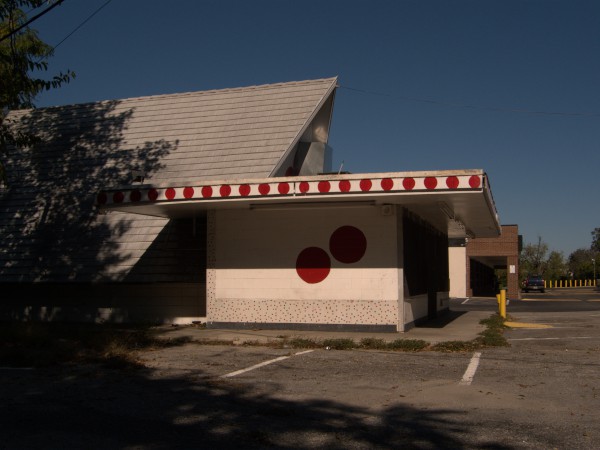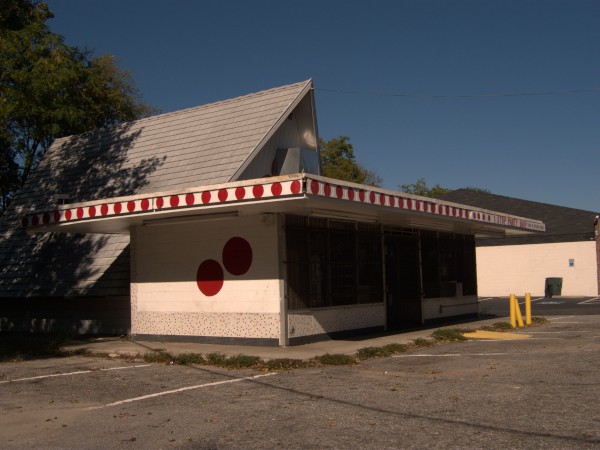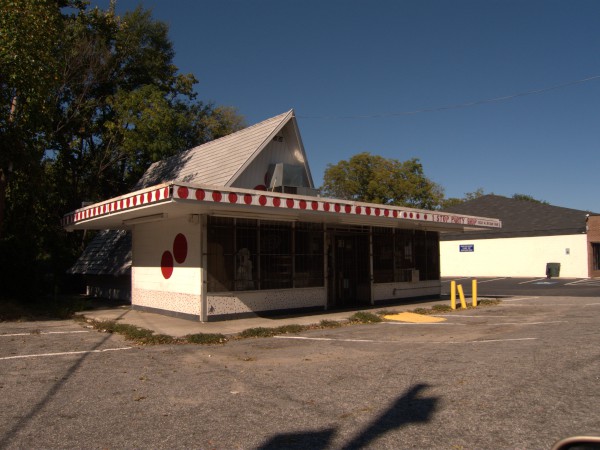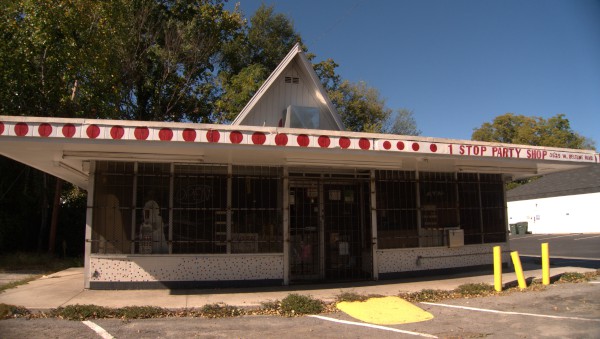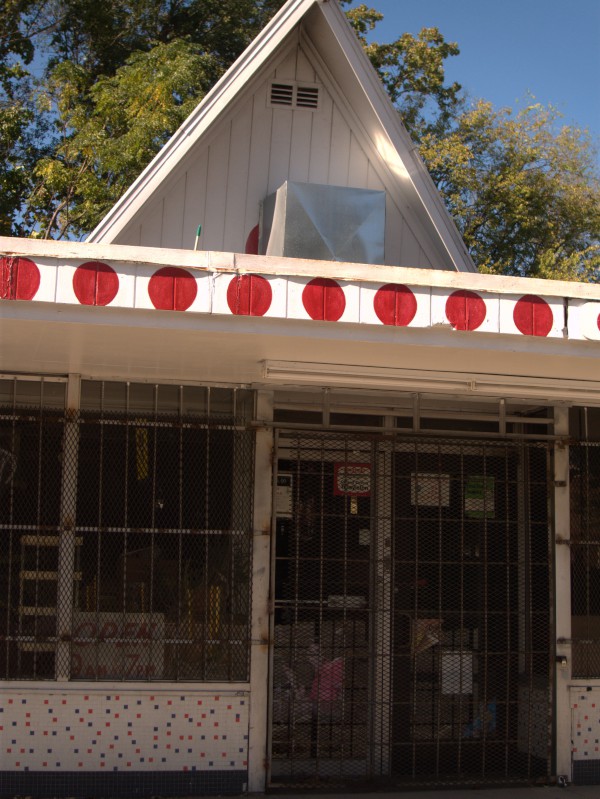 This interesting little building sits on the left side of Beltline, just past Farrow if you are headed towards Forest Acres, right where those two streets with the stoplights that aren't synchronized to *anything* are.
Obviusly it wasn't orginally a liquor store, but I'm not sure what it would have been. The exaggerated 'A' frame shape suggests some type of branding, and is somewhat reminiscent of this building on Airport Boulevard, at least in the back part, but I don't know what that one was originally either.
At any rate, I noticed on a recent Saturday evening, when you would expect a liquor store to be hopping, that the lights were off and the place was deserted. It's in this year's phonebook (February 2011), but the phone has been disconnected.
UPDATE 17 October 2011: Commenter jhill supplies the name for this building's incarnation as a fast food and ice-cream restaurant, Mr. Swiss.
UPDATE 12 Marck 2012 -- Open again as OneLove Food Mart: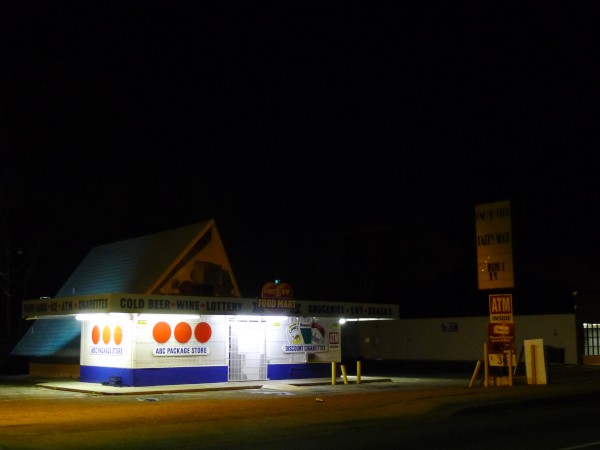 Posted at 11:51 pm in Uncategorized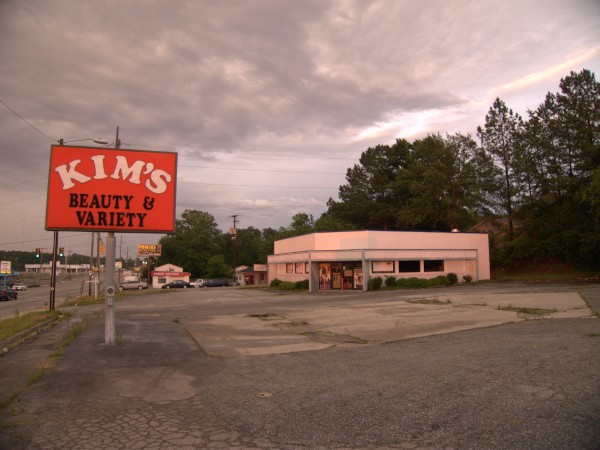 I've never really been in the market for a wig, but I have noticed this store on Beltline between Two Notch and Farrow off and on over the years. The name never really registered with me, but this time when I saw it closed, I finally made the connection with the store which took over the Two Notch location of Floor It Now -- I'm pretty sure it moved from here to there.
Guess you could say it flipped its wig..
UPDATE 27 Feb 2013 -- It's now One Love convenience store: