Archive for the '3015 Millwood Avenue' tag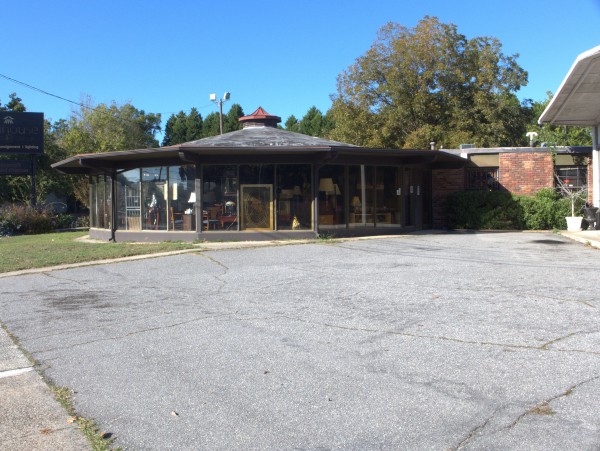 I first wrote about this lot when the round building ceased being Shandon Florist, so there are some older pictures at that link.
My sister told me last year how this whole corner block was going to be razed for a Starbucks, so I got some pictures of everything last October. The final demolition was around 20 June 2020, and when I took the second set of pictures, the buildings were all gone though some clearing equipment was still on the lot.
Here is a story on the project from WIS:
Millwood Avenue is one step closer to becoming the future home of a Starbucks franchise after the city's Board of Zoning Appeals approved a special exception permit allowing a drive-thru in the development plan.

The proposal offers a development complete with a Starbucks in the 3000 block of Millwood Avenue, just up the street from Dreher High School. In doing so, several local businesses, including the Birdhouse, Revente's Second Chances, Columbia's Cleaners, Ron's on Millwood, Groomingdale's and Koru Group Fitness.

The businesses are all leased by the same landlord, who owns the property and is looking to sell, according to several business owners. Most said they plan to relocate if they are forced to close, but remain open while talks continue with the city about future development.
Here is The State on the same subject.
In the event, it appears to me that:
Birdhouse has relocated to 2730 Millwood (see the last picture).
Groomingdale's has relocated to 919 True Street Suite E.
Revente's has closed after an attempted move.
Koru Group Fitness has moved to 2773 Rosewood Drive.
I'm unsure about Ron's On Millwood & Columbia's Cleaners.
I'm not sure what was in the two story brick building.