Posted at 3:02 pm in Uncategorized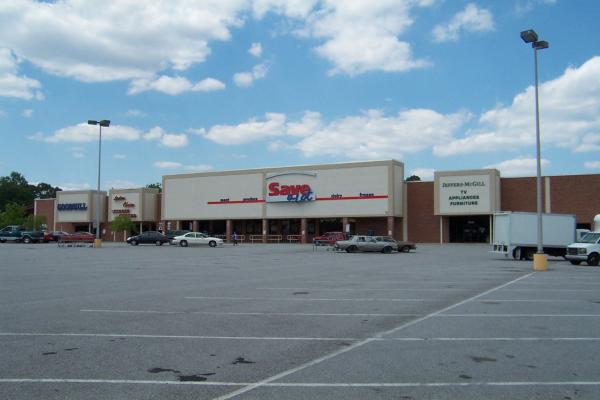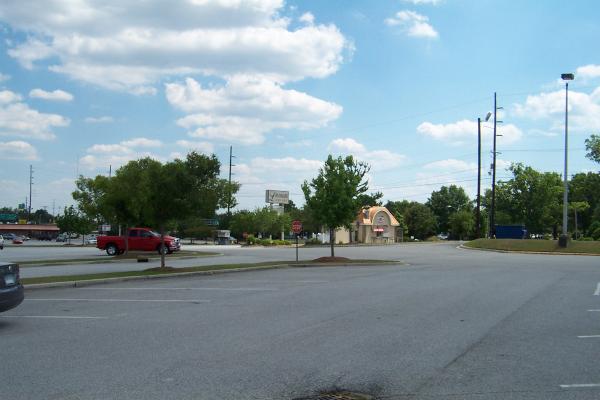 Woolco was Woolworth's discount department store. These were big buildings, much bigger than a standard Woolworth's "Five & Ten" and had a larger selection of merchandise.
In Columbia, we had two. The one shown here on Garners Ferry Road, now a "Save-A-Lot" (I think this is the right building -- it's been remodeled), and one at Dutch Square. The one at Dutch Square was kind of torn down, and the space was used by what is now the suit store and Office Depot. At the time, Woolco was an anchor store, and had an entrance to the mall interior. Even though the Garners Ferry location was probably a bit closer, we usually shopped at Dutch Square since it had more going for it than just Woolco.
As you might expect from a Woolworth's "discount department store", stuff at Woolco was not top-of-the-line or name-brand. I didn't particularly care -- it had two things I cared about.
The first was the book "department". I put it in quotes because it was mainly just a bunch of bins with "cut-out" stock. I had much more patience (and much less cash) then than I do now, and I was willing to go through evey book in every bin to find ones I wanted. For some reason, they got a lot of Grosset & Dunlap series overstock, and I was able to nearly complete my "Rick Brant" collection there up through Rocket Jumper as well as finding a number of "Tom Swift, Junior" & "Space Eagle" books.
The record department was a similarly mixed bag. I think they did have shelves with the current hit albums, but again, for me, the cut-out bins were the big draw. I can't remember many specifics of what I found there, but I do recall finding an 8-track Bette Midler live album which had her semi-risque first-radio-hit, "You're Moving Out Today" as a bonus track:
So pack your toys away
Your pretty boys away
Your 45's away
Your alibis away
Your Spanish flies away
Your old tye-dyes away
Your one more tries away
You're moving out today

Your nasty habits ain't confined to bed
The grocer told me what you do with bread
Why don't you take up with the baker's wife instead of me, fool!
For some reason, Woolco didn't become "Wal-Mart before Wal-Mart", and they were in big trouble by the end of the 70s. My memory is that the Columbia stores actually closed in the 70s though wikipedia says the chain struggled on until 1983. Interestingly, the smaller Woolworth's stores lasted a good bit longer, and the one at Richland Mall even survived the Richland Mall/Richland Fashion Mall transition.
22 Responses to 'Woolco, Landmark Square, Garners Ferry Road: 1970s'
Subscribe to comments with RSS or TrackBack to 'Woolco, Landmark Square, Garners Ferry Road: 1970s'.
Leave a Reply