Archive for the '1805 Bush River Road' tag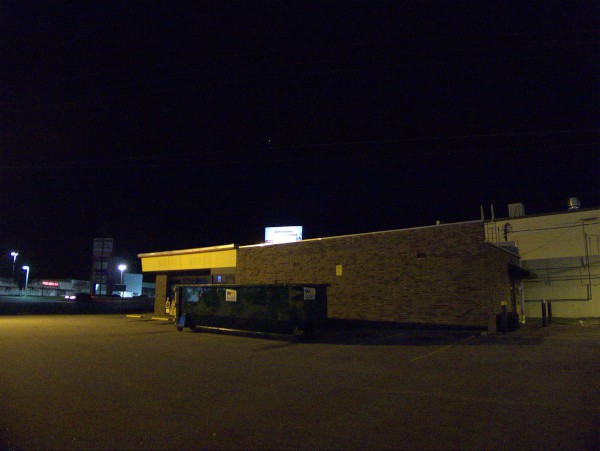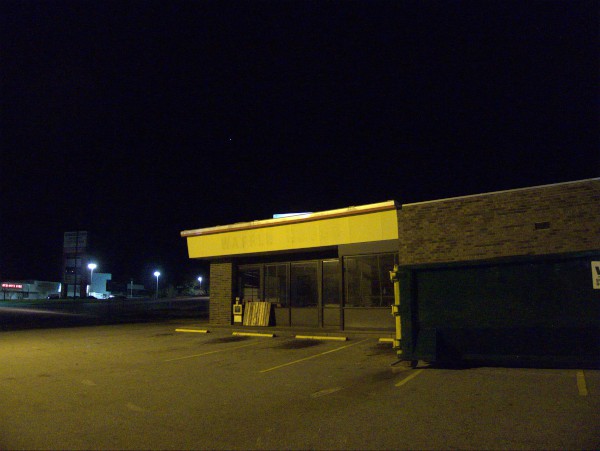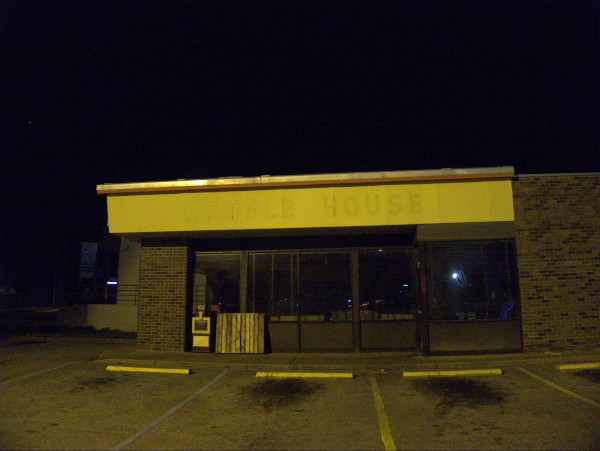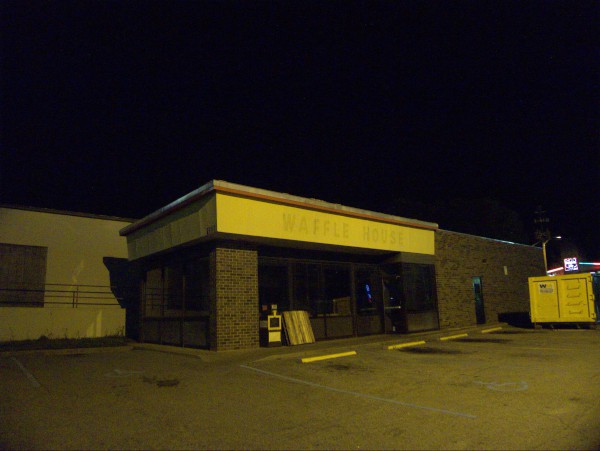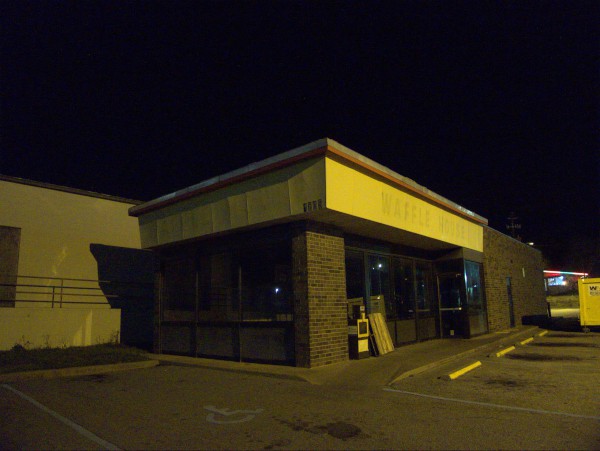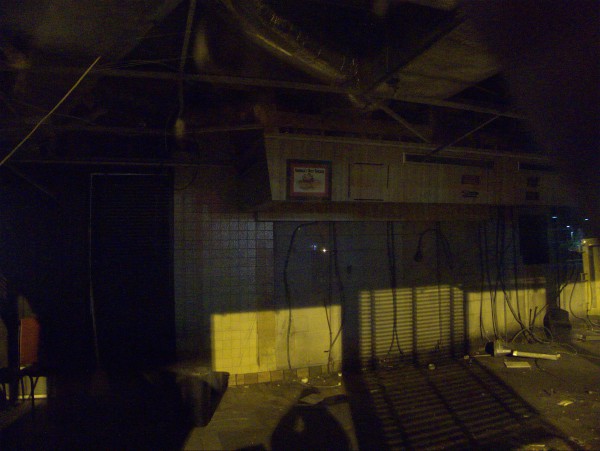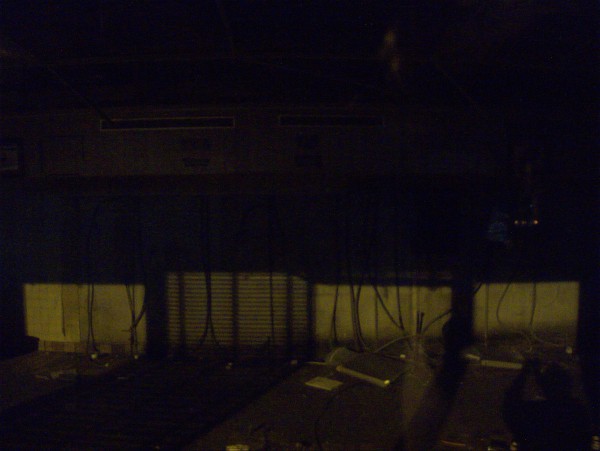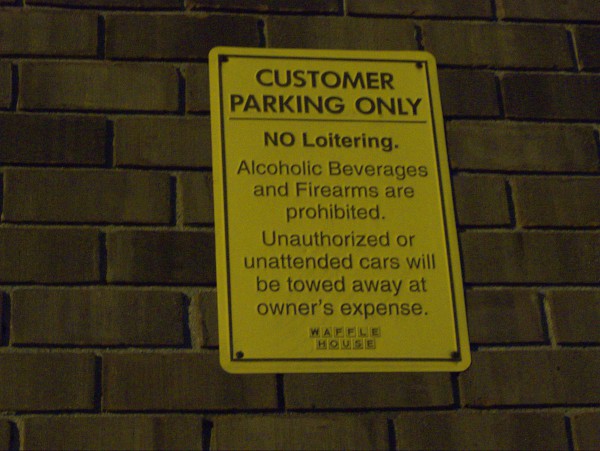 You know, I don't think I've ever seen a Waffle House go under -- until now.
I actually had this Waffle House in my sights for several years. Due to the way it was situated, I thought it would make a good subject for a Nighthawks type picture. In the event, I never got around to it. (For one thing, the best place to set up would be the gas station across the street, which is also 24 hours, and probably would have gotten me some pointed looks at best).
I suppose this does help with directions though:
"Take the only Interstate exit without a Waffle House.."
UPDATE 2 February 2012 -- some daylight pix: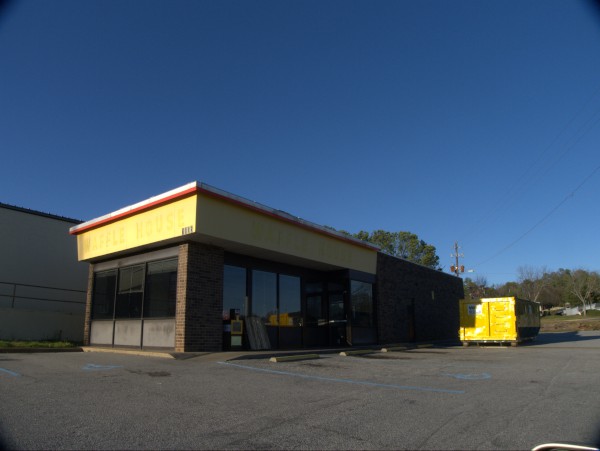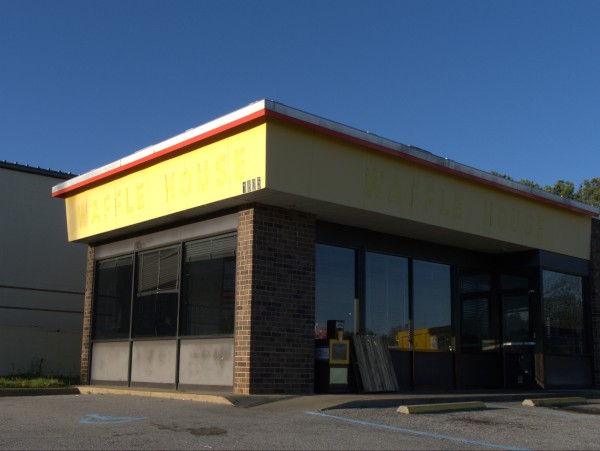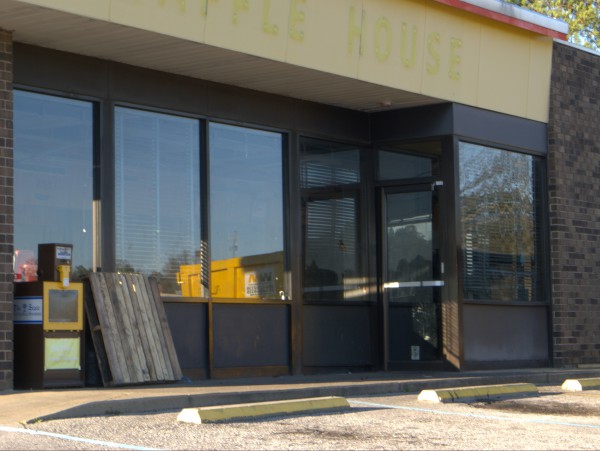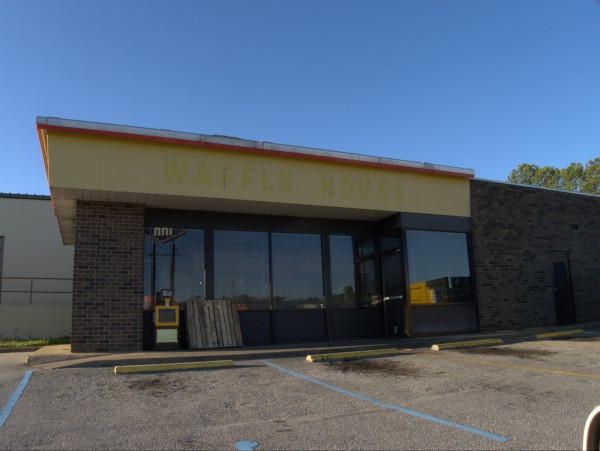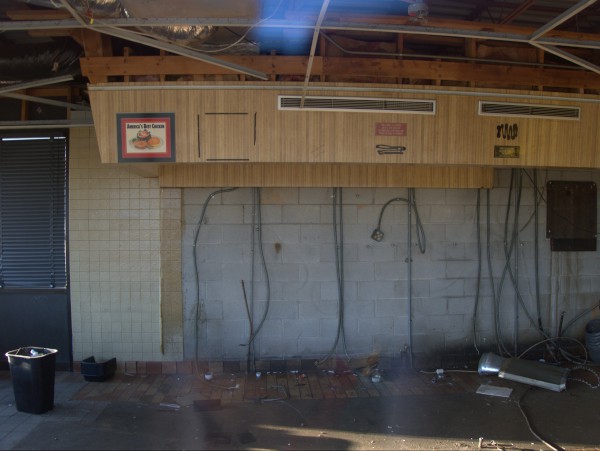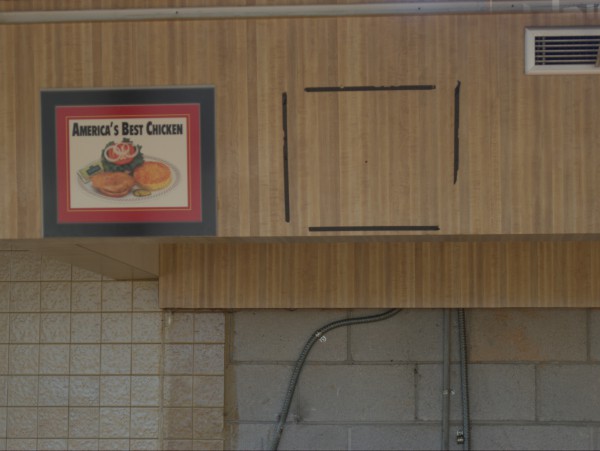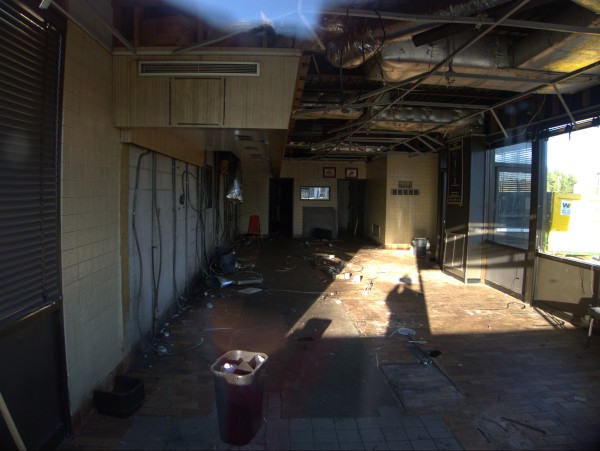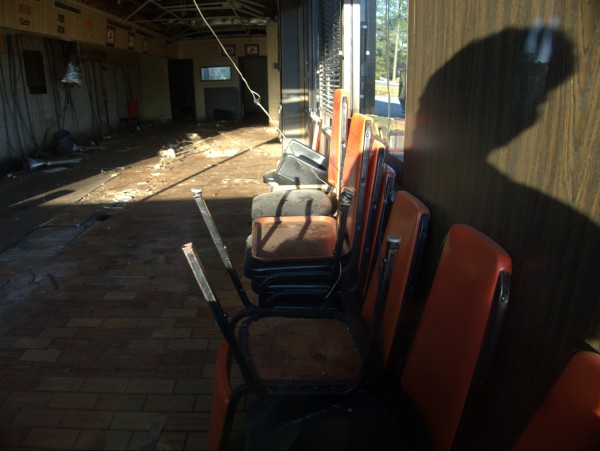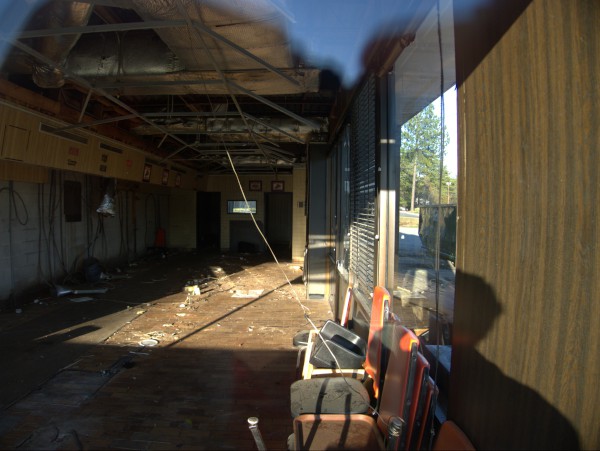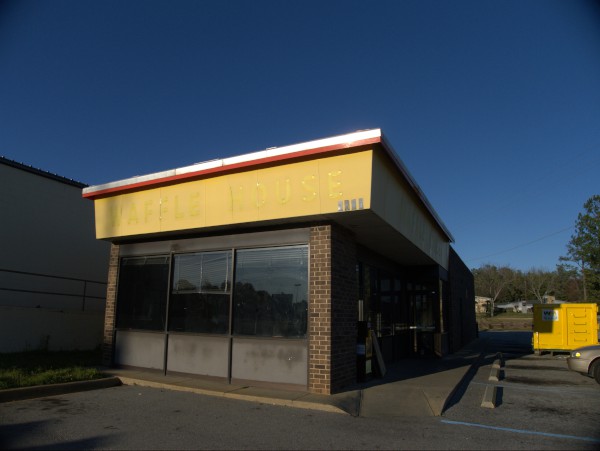 UPDATE 5 April 2012 -- It would appear someone has a grudge against those of the distaff persuasion: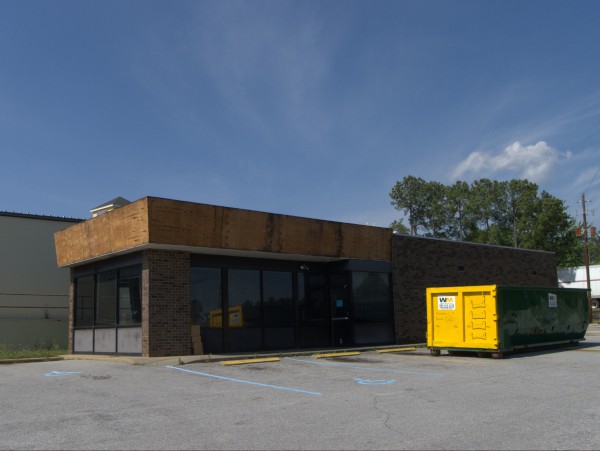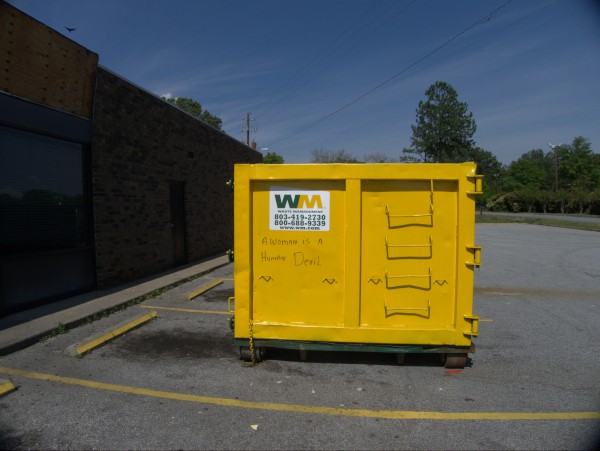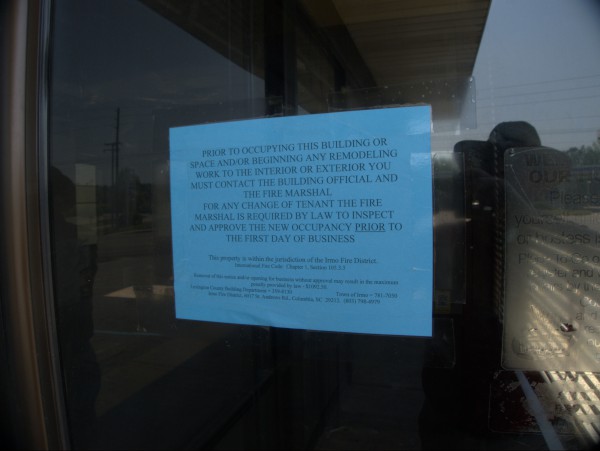 UPDATE 8 November 2016 -- As mentioned by commenter Andrew, this is now a Molly Maid facility: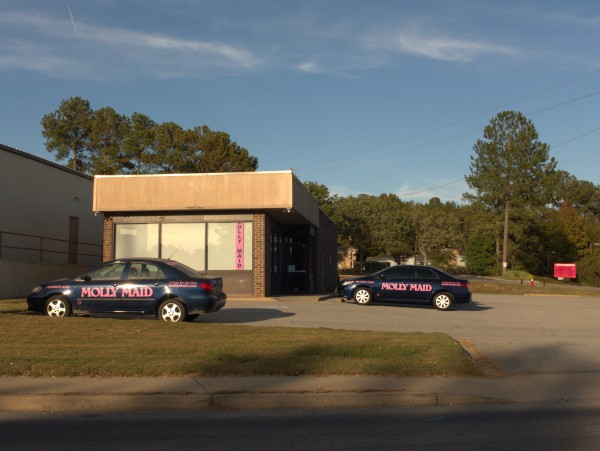 UPDATE 5 January 2022: Adding map icon and updating tags.