Archive for the '245 O'Neil Court' tag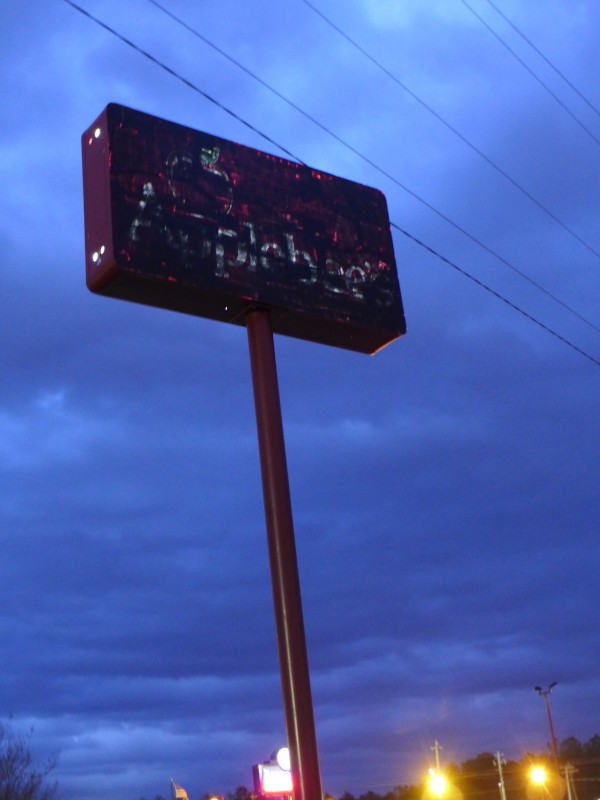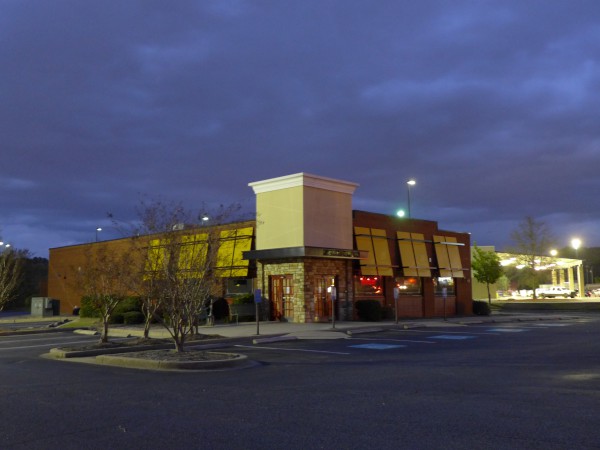 I like Applebee's pretty well. For a late night burger, it's one of the better options, and they usually actually cook them "well done" when I ask.
We used to go to this particular Applebee's store fairly frequently for Sunday lunch years ago. Then there was a period where it had a 'B' or 'C' rating and fell off our list. They fixed that, but we had mostly moved on. The last time I can specifically recall eating here, was during one of the most torrential downpours I had ever seen. We asked for, and got, permission to leave through the side door as it was much closer to the car.
Speaking of rains, I believe this store was badly beset by the October 2015 flood, so it rather surprises me that they have closed it after recently putting so much money into it to get it open again. According to the note on the door, which I will post when I get my daytime pictures uploaded, this store has the same ownership as the one out Two Notch towards Sparkleberry (and which I eat at probably once a month or so) and the one on Killian Road, and those are still open.
Appropos to none of this, specifically, one of the more funny and surreal dining experiences I ever had was at an Applebee's in Florence when the kitchen had stopped talking to the servers and only the bartender was on speaking terms with both sides and ended up passing orders and tense communications back and forth.
(Hat tip to commenter JB2)
UPDATE 21 March 2017 -- As mentioned, the daylight pix: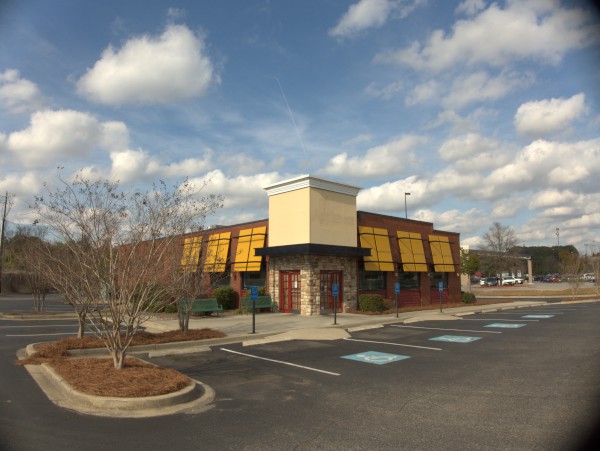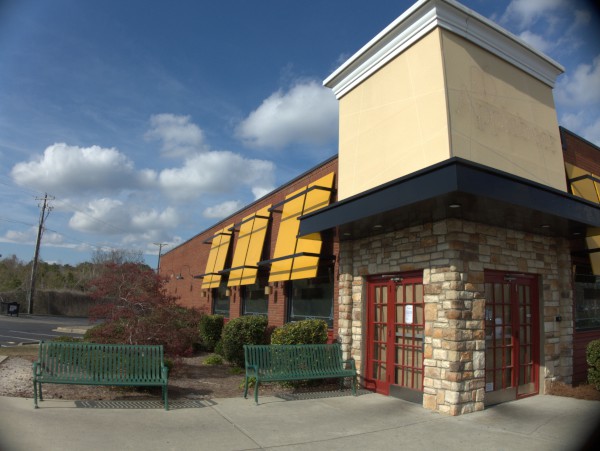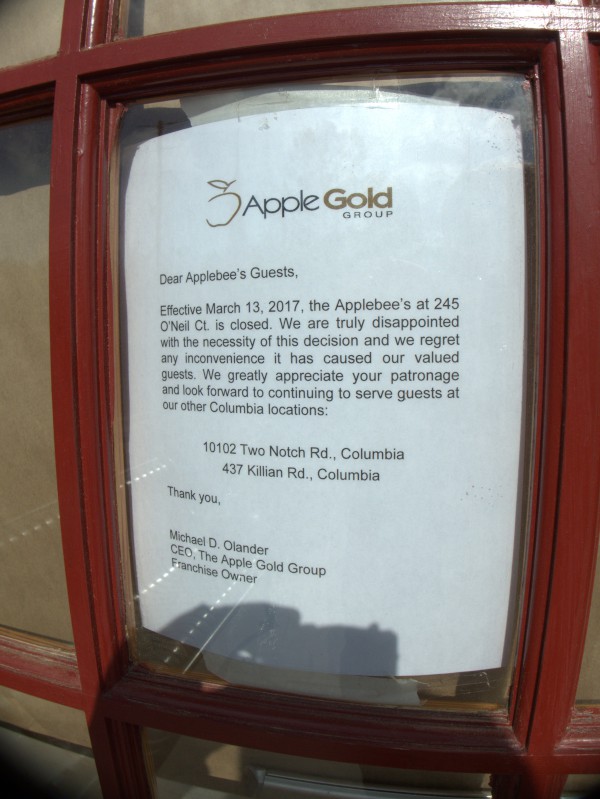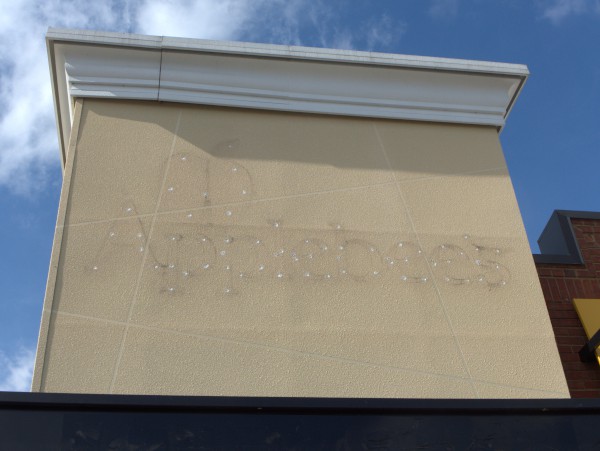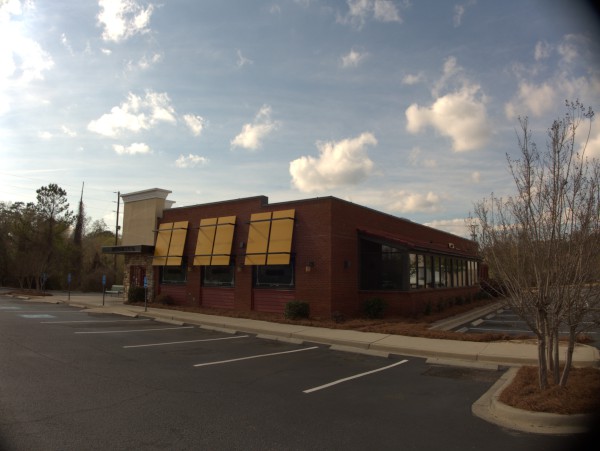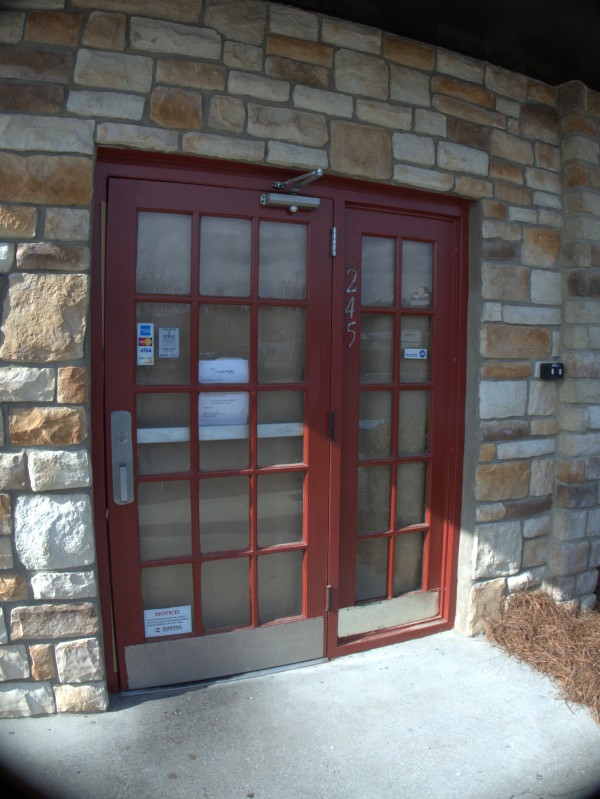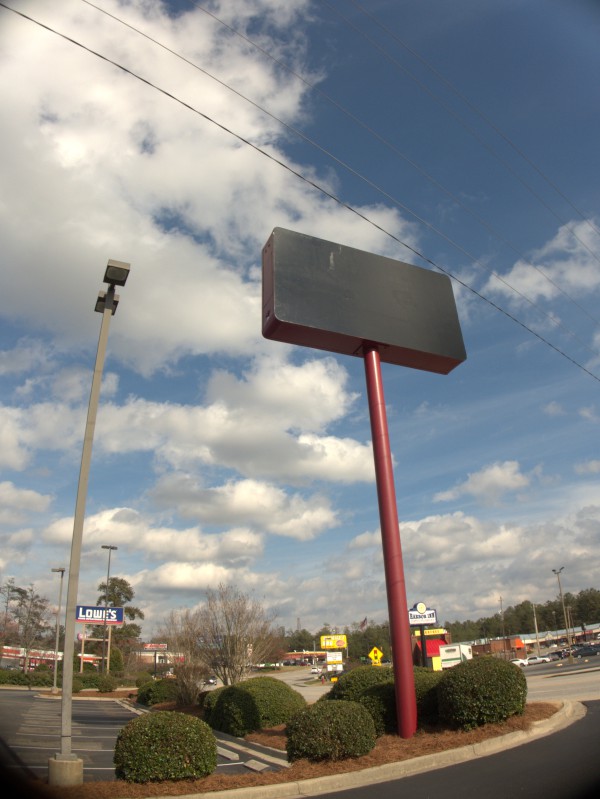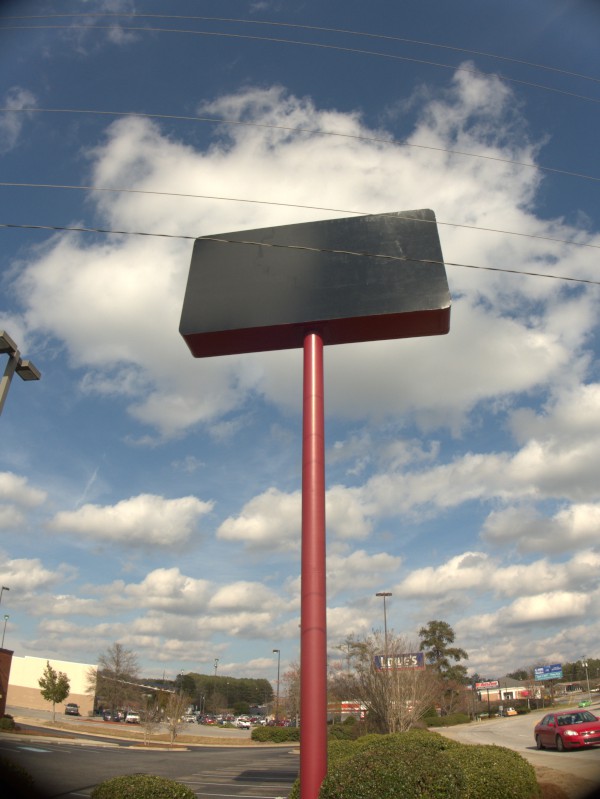 UPDATE 18 May 2020 -- Crafty Crab Seafood is now open in this spot: