Archive for the '7385 Two Notch Road' tag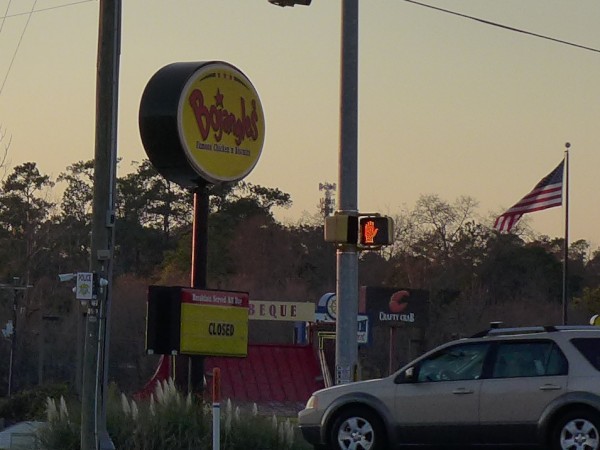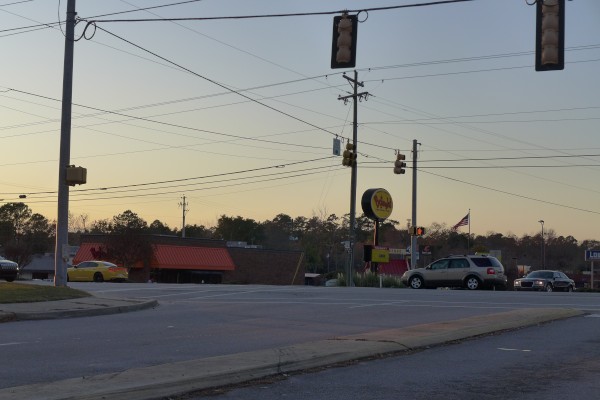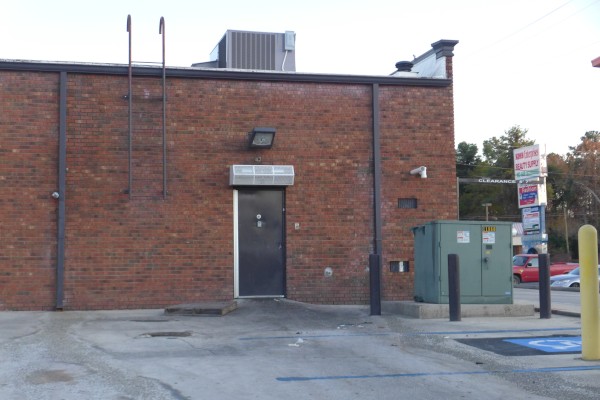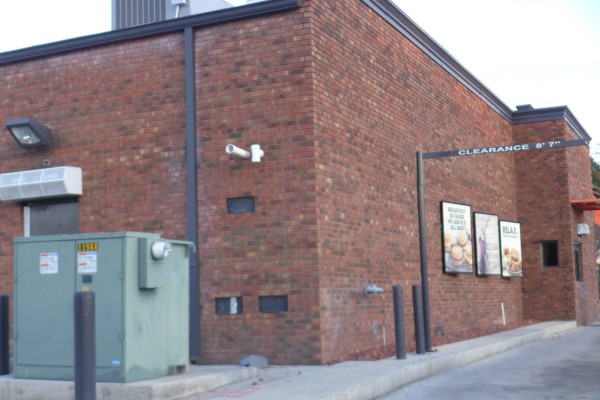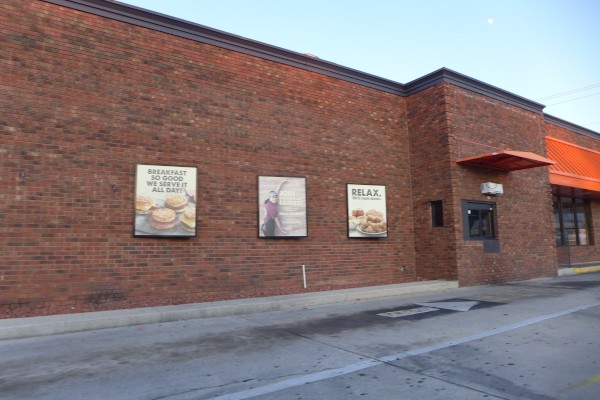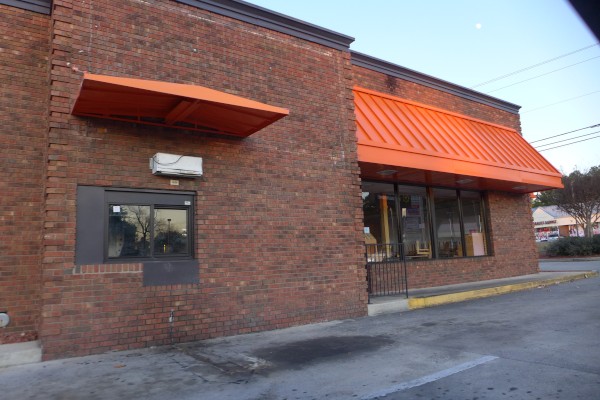 I was actually in this Bojangles earlier this year when I had a hankering for a sausage biscuit, and I was perfectly happy with it. The restaurant is in a decent spot with plenty of drive-by traffic on Two Notch, so I'm not sure what the story here was.
At some point, I hope to get a shot of the whole building in brighter light, but for now this will have to do.
(Hat tip to commenter John)
UPDATE 7 February 2020 -- As mentioned in the comments, this building has been razed and will be rebuilt (still as a Bojangles):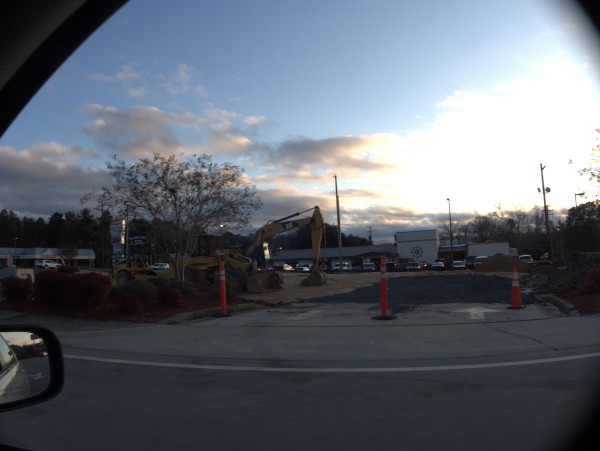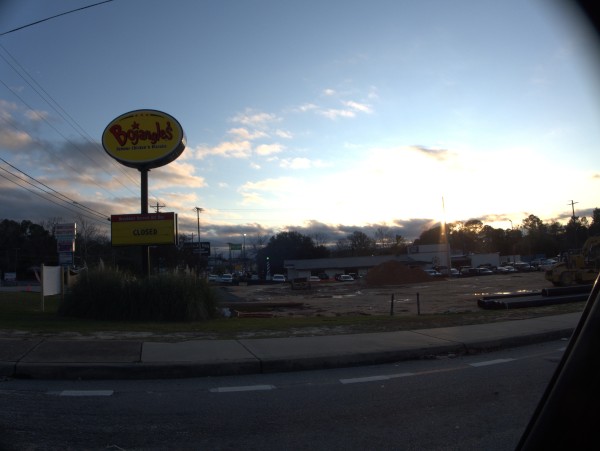 UPDATE 14 May 2020 -- The new building is going up: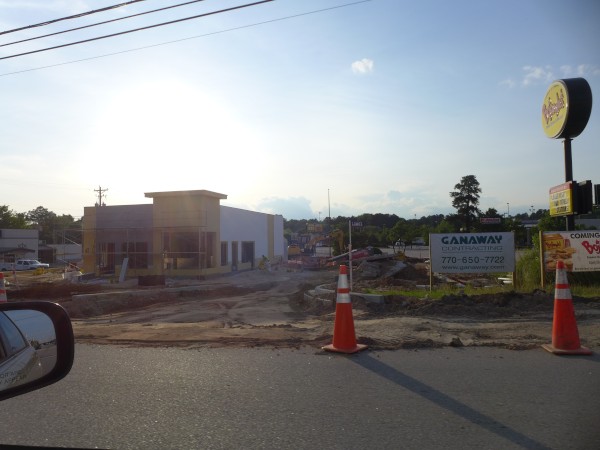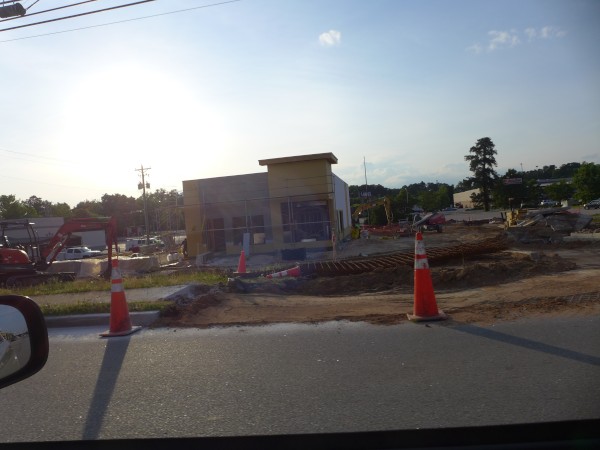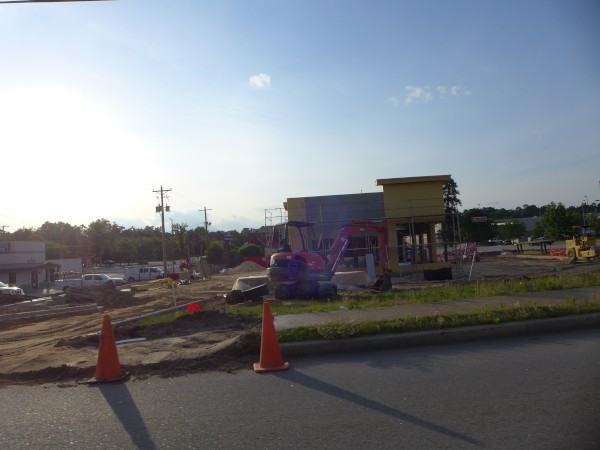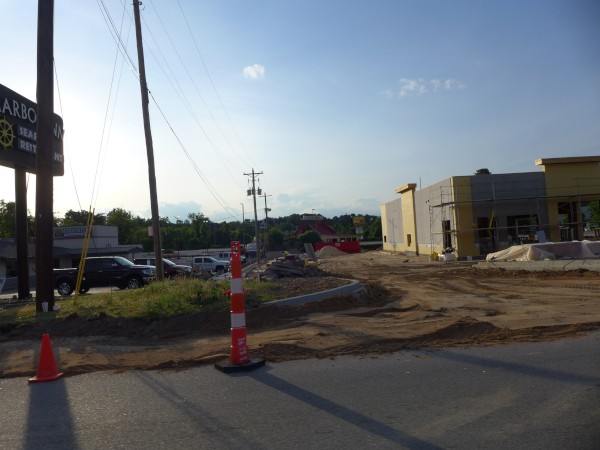 UPDATE 18 May 2002 -- Still coming along: