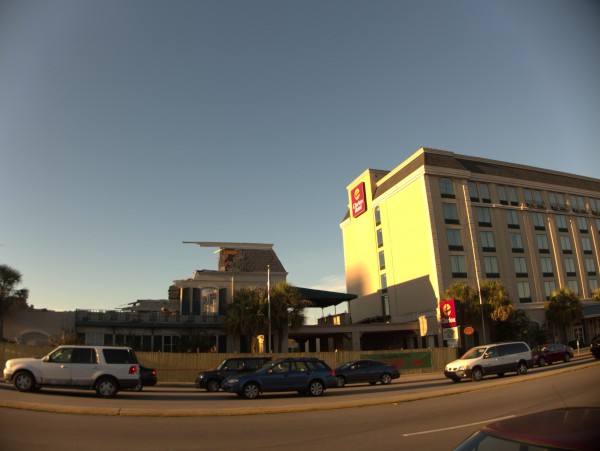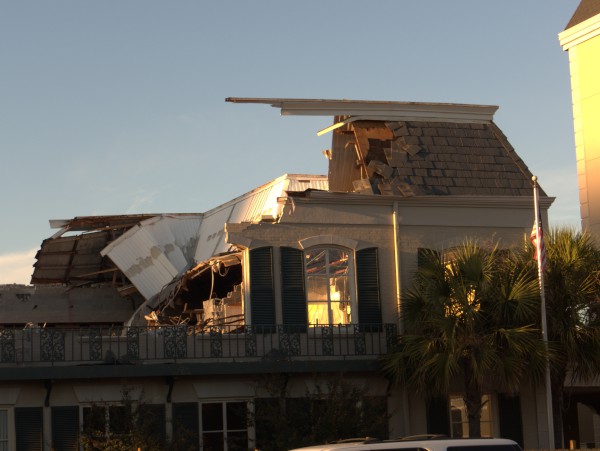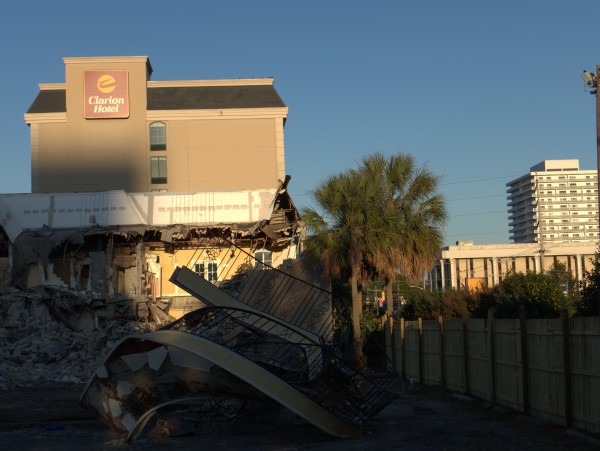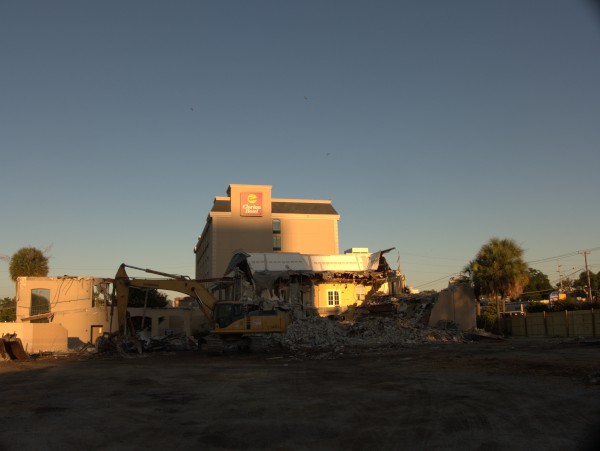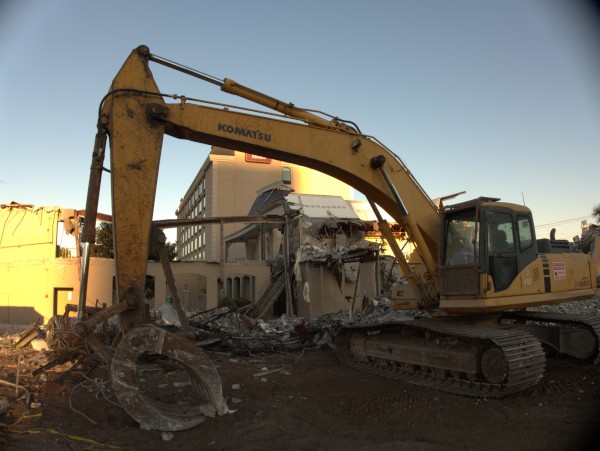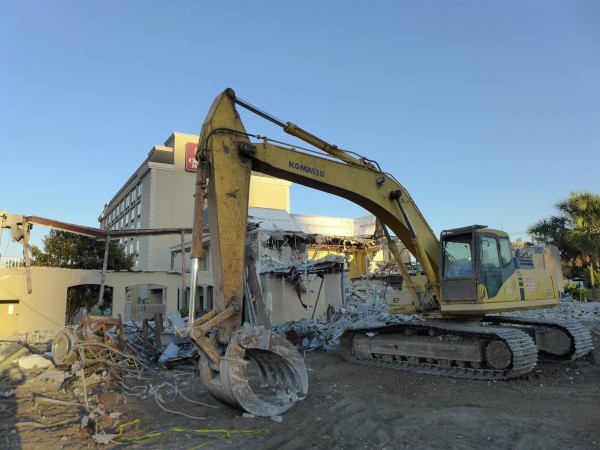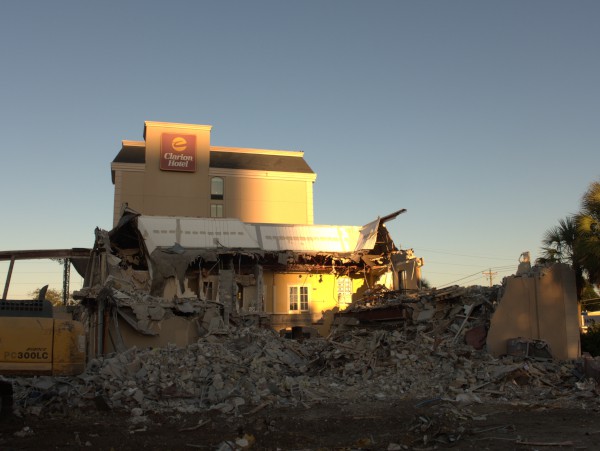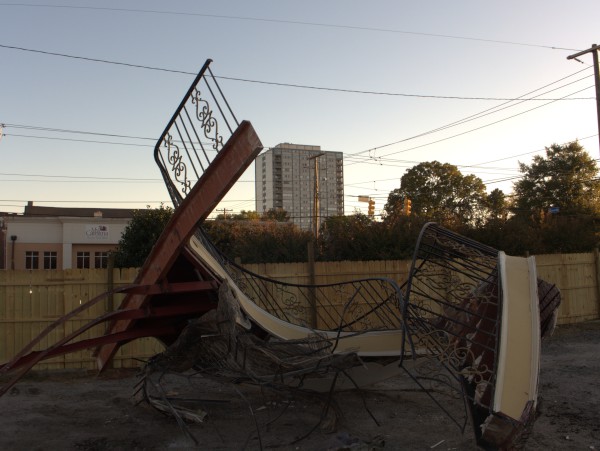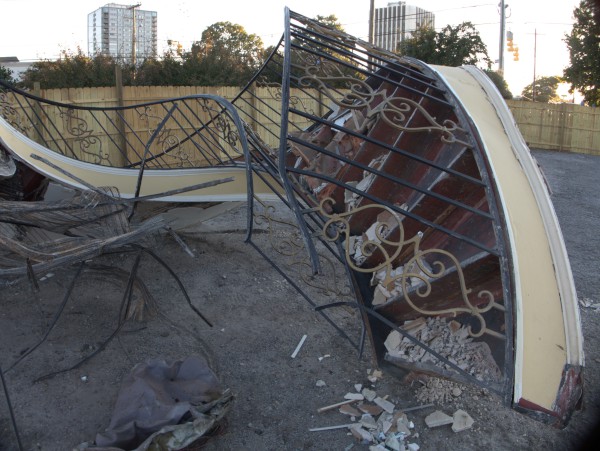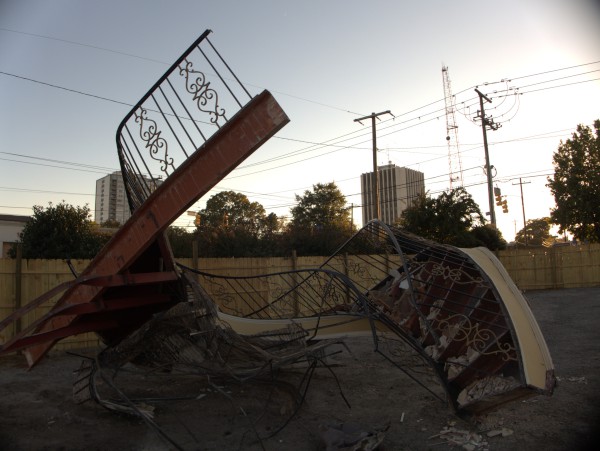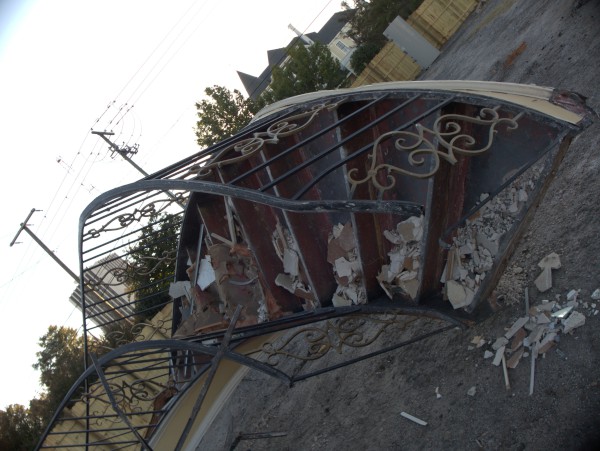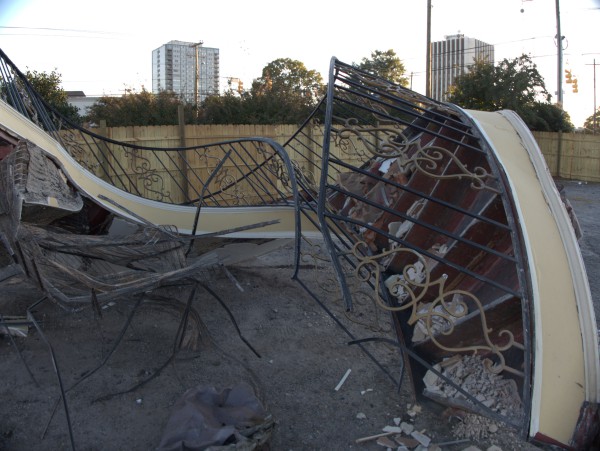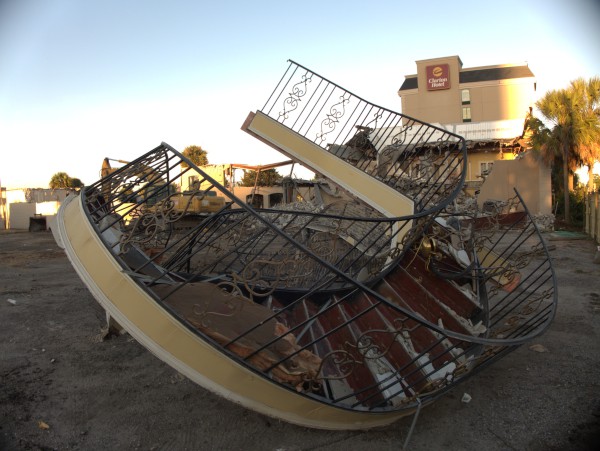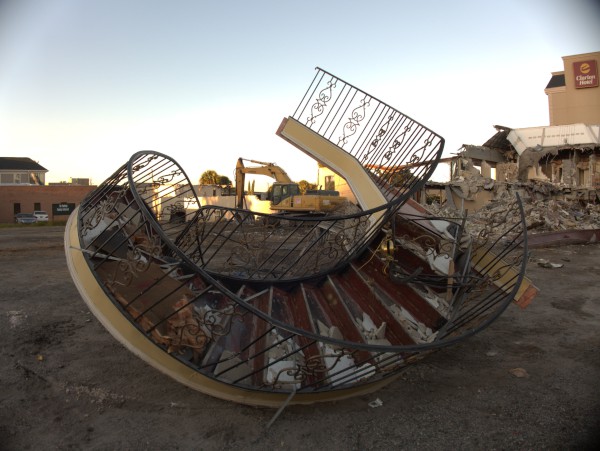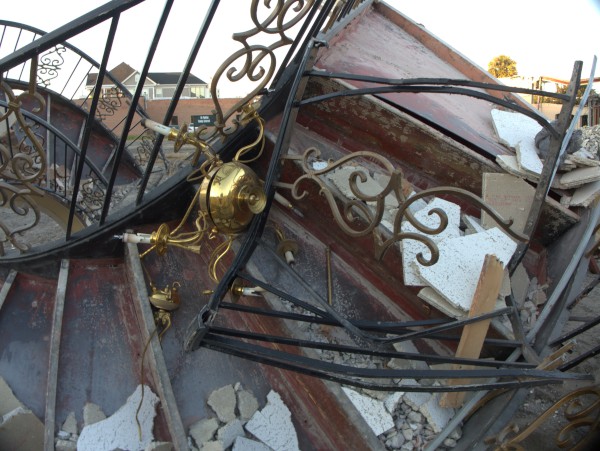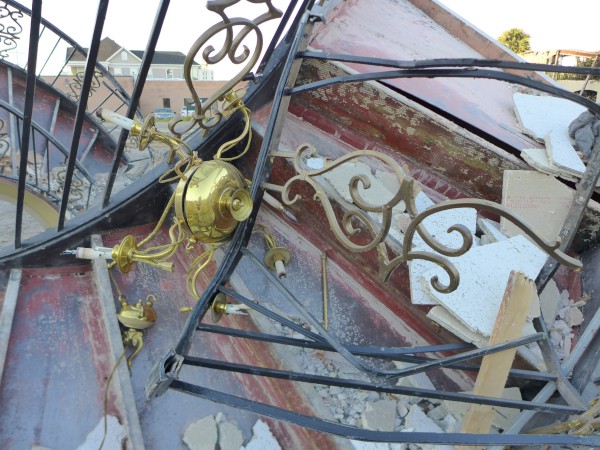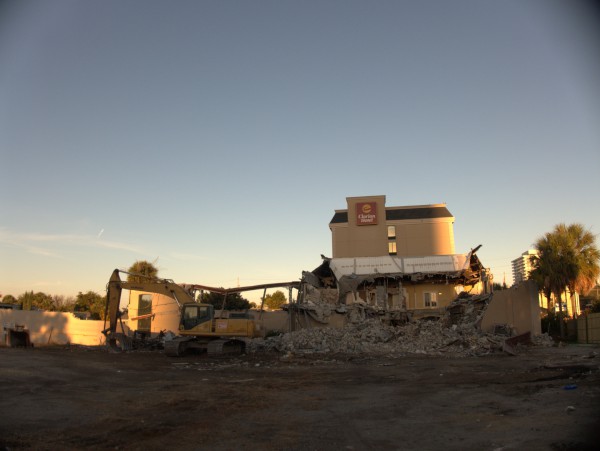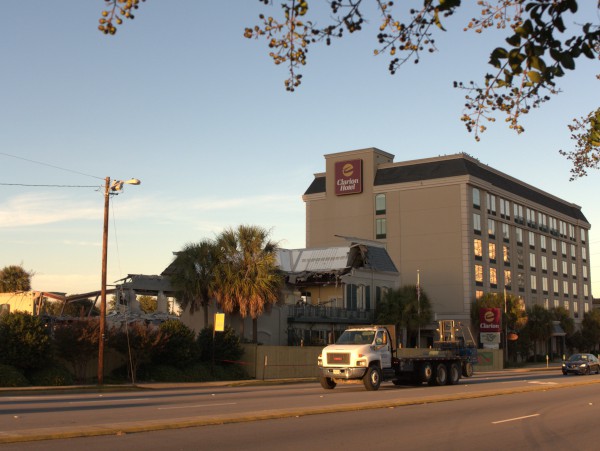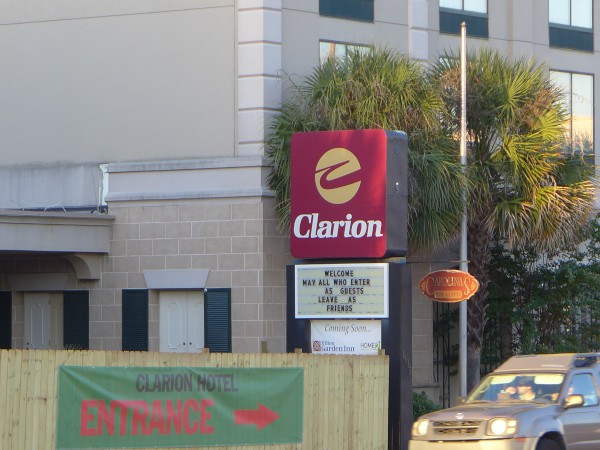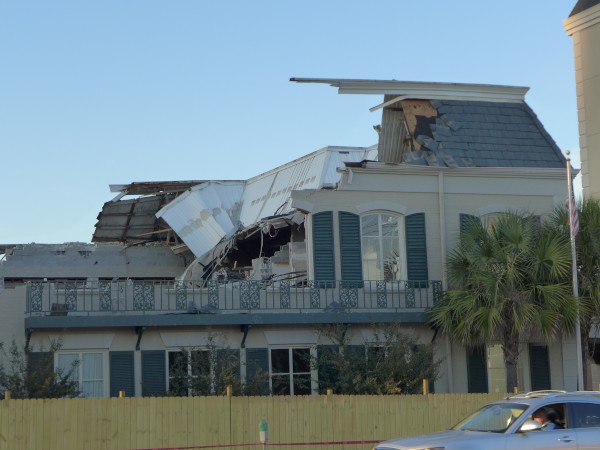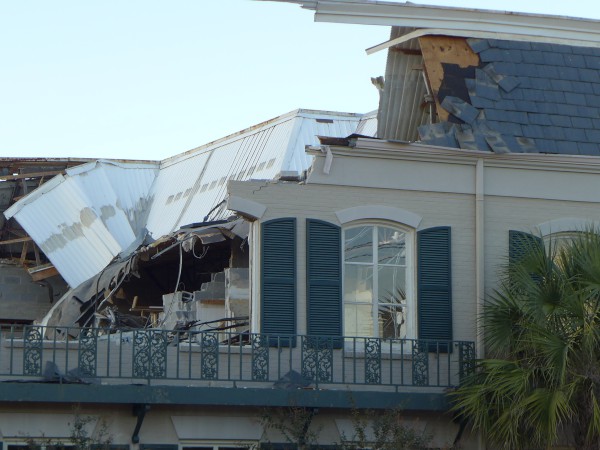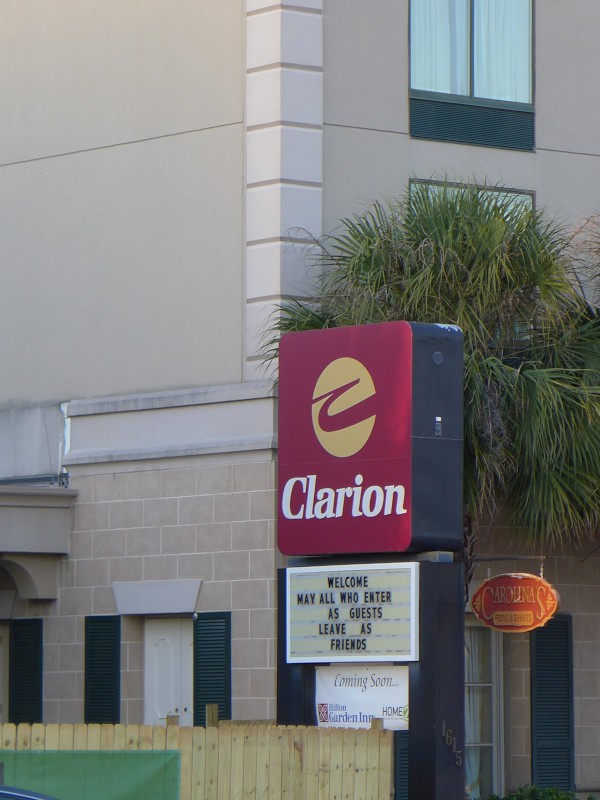 The Carolina's restaurant building at the Gervais Street Clarion is being razed as part of the upfitting of the property to become a dual branded Hilton Garden Inn / Home 2 Suites.
I never went there though over the years I heard it advertised many times, especially with New Years Eve packages at the hotel. I'm not sure exactly where the fancy spiral staircase fit in, but it doesn't seem like the sort of thing you would usually find in a hotel restaurant.
The State notes that the hotel was Sherman's Columbia headquarters and is a historic site. I confess I'm a bit confused about exactly what part of the property dates back that far. Surely the actual hotel building on Gervais is not that old.
(Hat tip to commenter badger)
UPDATE 4 November 2014 -- I had originaly titled this post Carolina's Restaurant, but according to the comments, that restaurant is still in service as part of the hotel proper:
The restaurant itself is still open. It closed temporarily during the construction, and then re-opened. The images that you've posted above were not the actual Carolina's Restaurant. That's actually inside the Clarion Hotel. That building was for banquet halls, conventions, and that sort of thing.
UPDATE 13 November 2018 -- Four years later and work is still ongoing, though things are shaping up: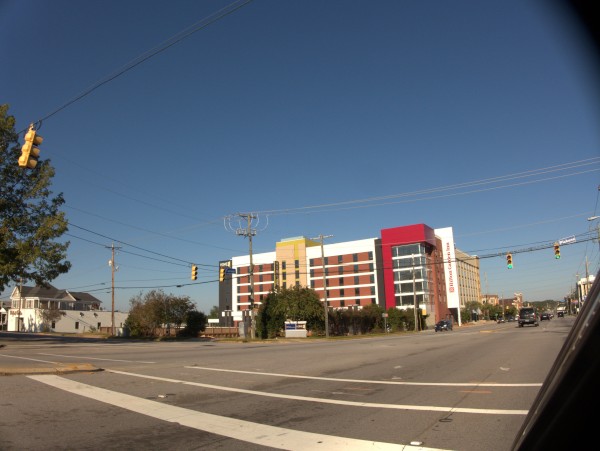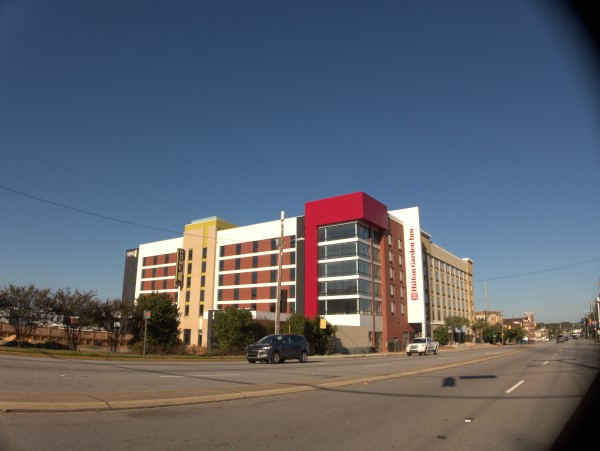 8 Responses to 'Clarion Hotel secondary building, 1615 Gervais Street: October 2014'
Subscribe to comments with RSS or TrackBack to 'Clarion Hotel secondary building, 1615 Gervais Street: October 2014'.
Leave a Reply