Posted at 10:20 pm in Uncategorized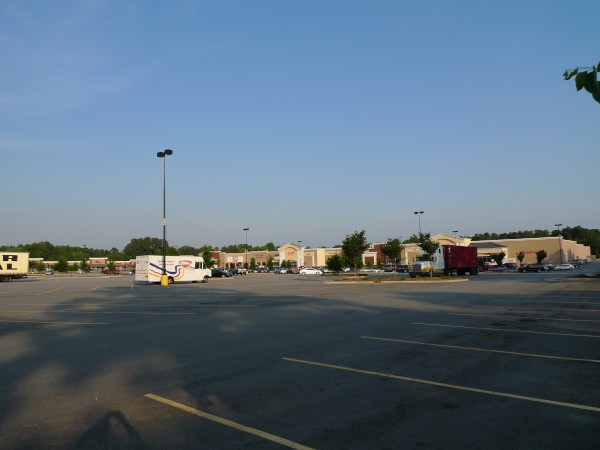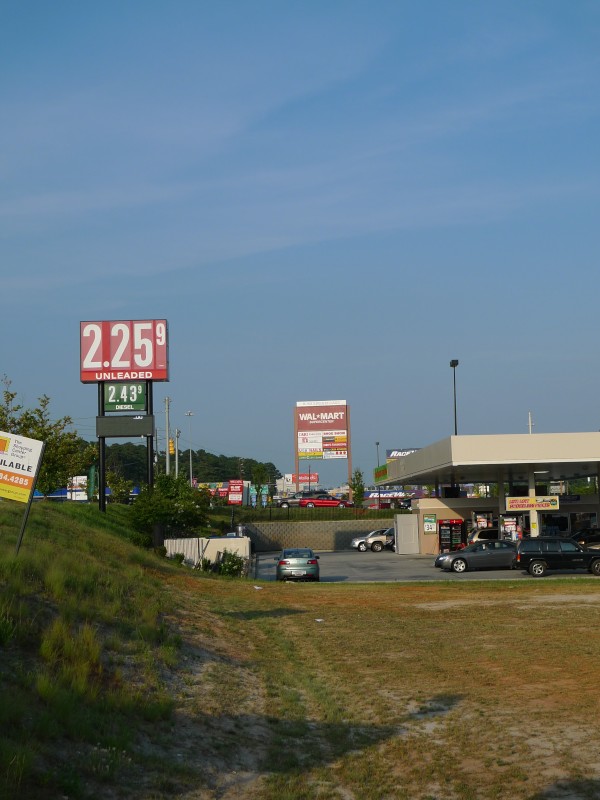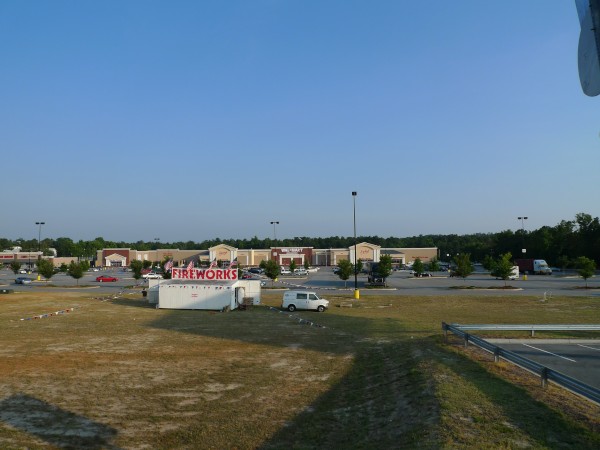 Bush River Mall was built as the twin of Decker Mall, and as far as Decker Mall has fallen, it has so far avoided Bush River Mall's fate.
Like DM, BRM was built as a long corridor with a Kroger Sav-On anchoring one end, and a Richway with the "TR7 Garage" roof anchoring the other. The central corridor was not all on one level, and as I recall it, moving from Kroger to Richway was a gradual uphill slope.
The mall also had a business mix similar to Decker Mall's, and I can recall in particular, a record store and a video arcade. One thing it had that Decker Mall did not have was movie theaters. I believe the Bush RIver Mall theaters were almost in the middle of the mall midway between Kroger and Richway. It was definitely a "plex" of some sort, I believe it was an eight-plex. I know I saw a fair number of movies there, but the one I recall best is Private Lessons in 1981 (the original one, not that Japanese version that used to come on cable all the time). I was living at USC in The Towers when my roomate and I decided we had to see a movie. He had a car, and I assured him I knew how to get to Bush River Mall, so we picked that venue. Well, I did know how to get there -- From Forest Acres! It turned out that the only way I could think of getting there from campus was the asinine route that involved going down Bull Street to Sunset Drive, taking Sunset to Broad River Road and then taking Bush River Road at Boozer. Needless to say we were 15 minutes late. Luckily, it's not a movie where the plot is paramount (or hard to figure out, come to that).
In the late 80s or early 90s, Bush River Mall, like Decker Mall, started to go downhill. When Richway went bankrupt it was taken over at Decker and Woodhill Malls first by Gold Circle and then by Target. I'm not certain, but I don't think that happened at Bush River. At any rate, both Kroger and whatever was in the Richway slot pulled out, and that didn't leave much in the center to attract trade. A couple of also-ran stores tried the Kroger building. I think there was a Ben Franklin and then maybe some sort of clothes store. The theater didn't help much either, though I'm not entirely clear why. It may have been that the new Dutch Square multiplex started before the Bush River Mall theaters went under though I can't swear to that timing.
Whatever the causes, the mall finally ticked over from troubled to dead with no businesses left. This state of affairs lasted several years, and would have been an ideal time to get pictures of the old place if I had thought of it (and it used to be a real choice whether use up $20 shoting and printing a 24-exposure roll of Kodacolor..). After a while they knocked the whole place down, and the only remnants were a "now playing" sign for the theaters at the corner of Bush River Road and the mall north access road, and some down-at-the-heels beauty and etc shops in an outparcel in the same corner.
Now, of course, Wal-Mart has moved in, and has brought more businesses with it than ever were in the mall. For a new Wal-Mart, it was a bit odd when it opened in that it was not 24 hours, something unexpected that bit me once, but that may have changed by now.
UPDATE 8 June 2010: Several commenters send this link to a really great set of pictures from the last days of the mall. Check it out!
43 Responses to 'Bush River Mall, Bush River Road: early 2000s'
Subscribe to comments with RSS
Leave a Reply