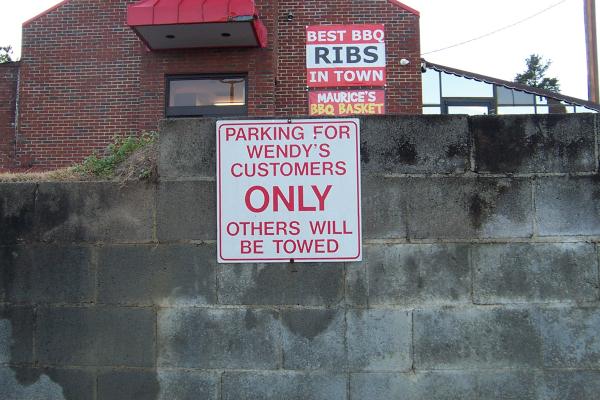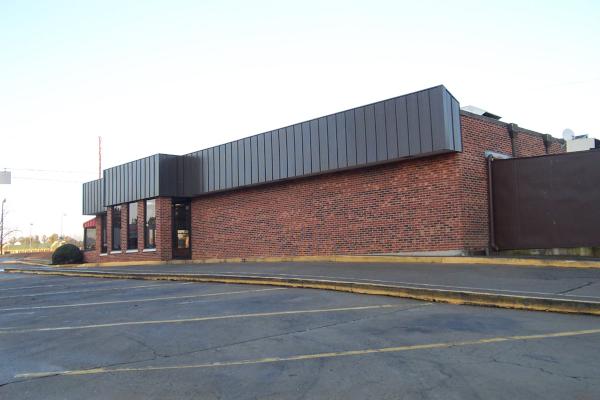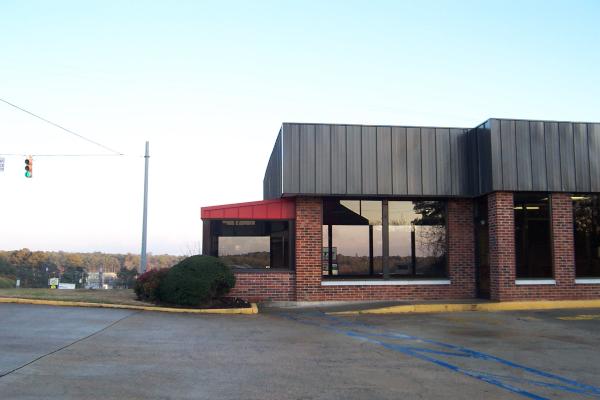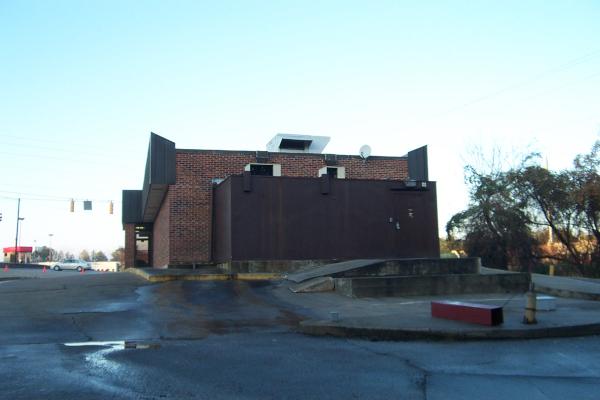 This closing continues a recent series of dead restaurants on Saint Andrews Road. One of the very first closings I did was of the Wendy's on Two Notch in Dentsville. If I recall correctly, I said how much I enjoyed Wendy's when they first came to town, and how they gradually seemed to lose their way as many fast food chains have.
I don't know specifically what happened to this store (being on Saint Andrews can't have helped!), but the last two times I have had occasion to stop at a Wendy's (once in Aiken and once on Forest Drive), the service and food have been very indifferent -- not at all like the can-do! store that could get you a decent burger the way you wanted it almost by the time you finished being rung up. I don't doubt the disasterous ad campaign with the guy wearing the red "Wendy" pigtails helped more than a few of their stores shuffle off this mortal coil as well.
UPDATE 8 September 2017: Added full street address and some tags. Also found this LoopNet listing that says the building is still vacant, but has recently had a plan approved to connect to the traffic light and "would be great for a breakfast restaurant".
UPDATE 13 December 2019 -- Now Ms B's Southern Soul Food: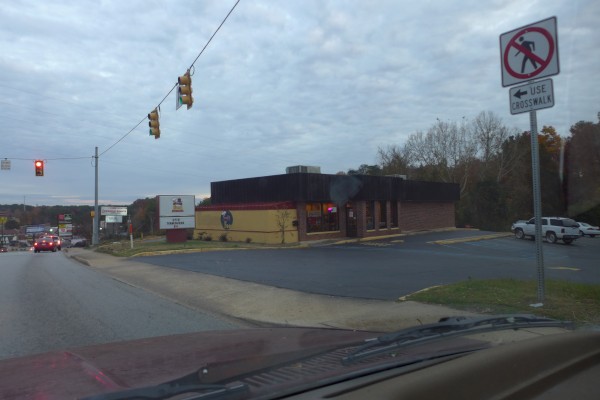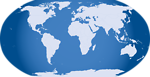 24 Responses to 'Wendy's, 676 Saint Andrews Road: late 2000s'
Subscribe to comments with RSS or TrackBack to 'Wendy's, 676 Saint Andrews Road: late 2000s'.
Leave a Reply