Posted at 1:23 am in Uncategorized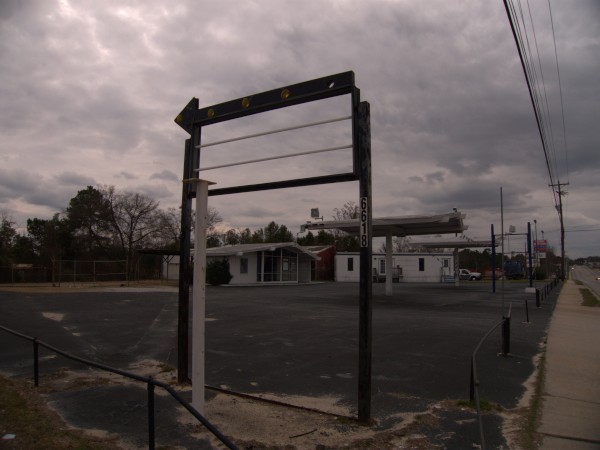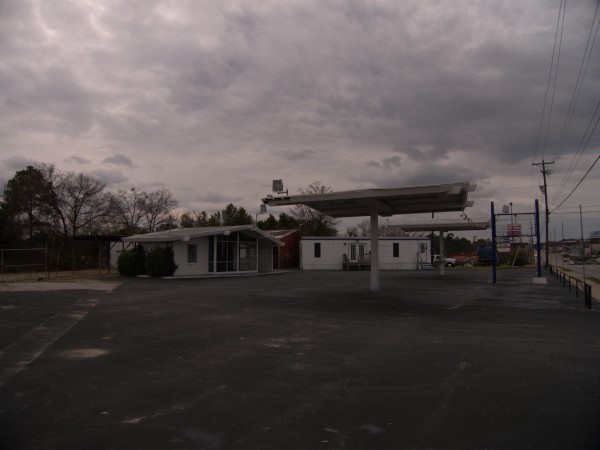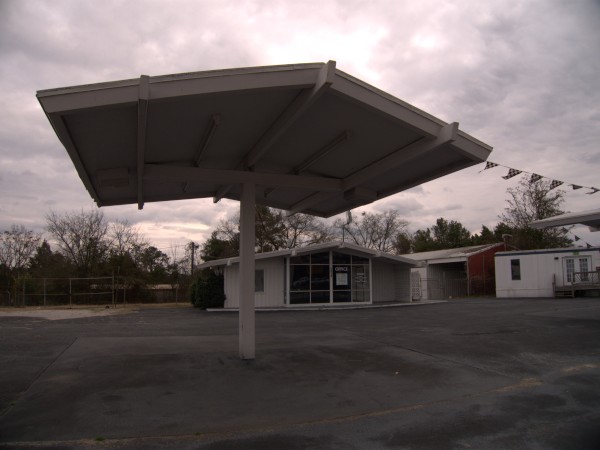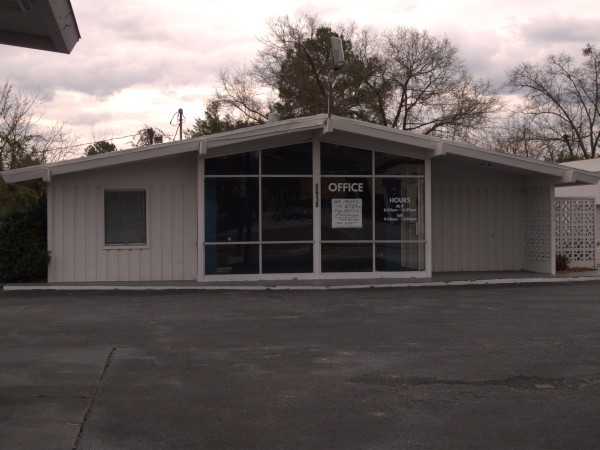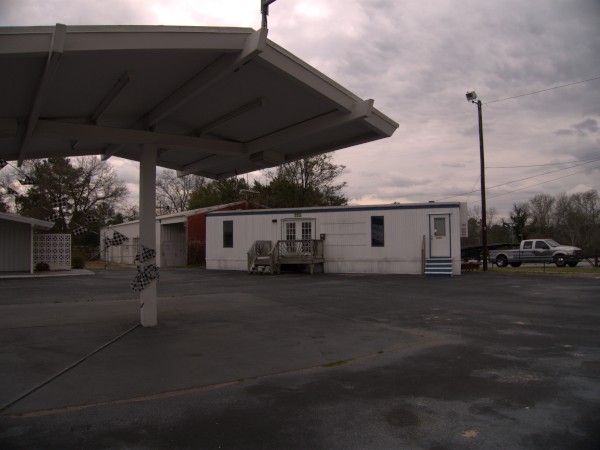 Here's another of Two Notch Road's many car lots. This one (which apparently also occupied the adjacent 6600 Two Notch Road address) seems to have moved. According to their sign, to 6729-A Two Notch., which google gives that as the address of the Very's plaza.
The buildings here are nothing special, but I really like the free-standing canopy in the parking lot, both for the canted roof and for the fact that it has only one support. And of course, what would any car lot be without the strands of flag triangles?
3 Responses to 'Vintage Motors, 6618 Two Notch Road: 2009 (moved)'
Subscribe to comments with RSS
Leave a Reply