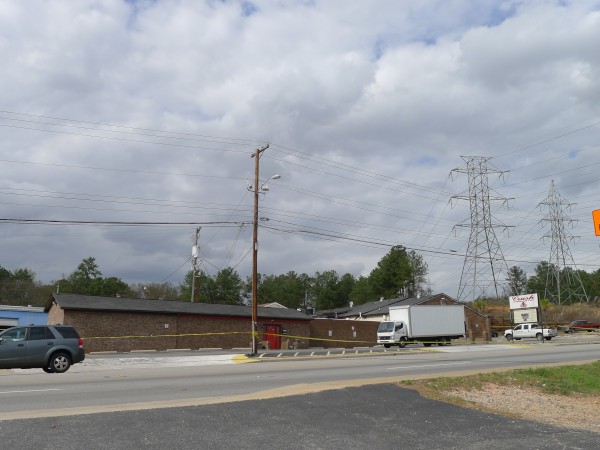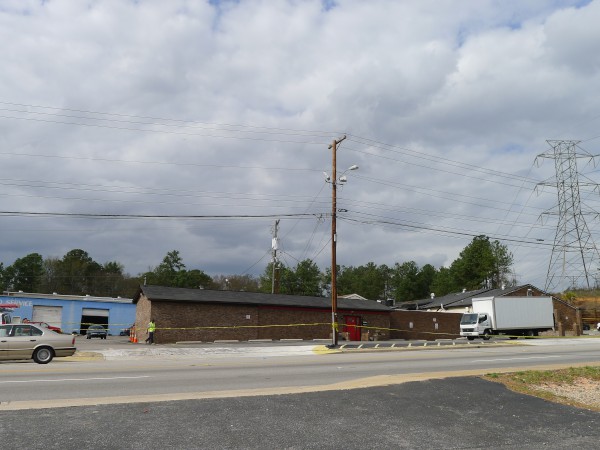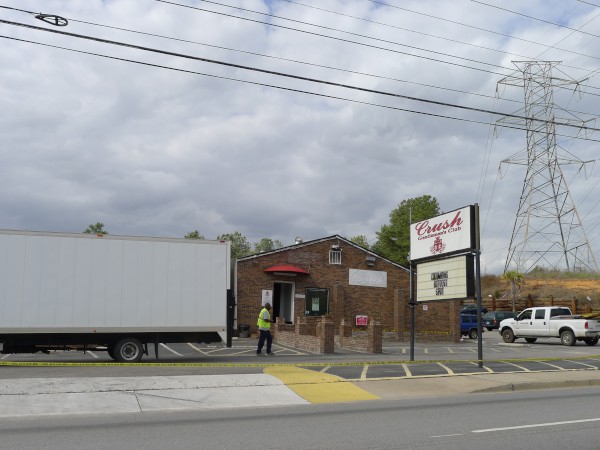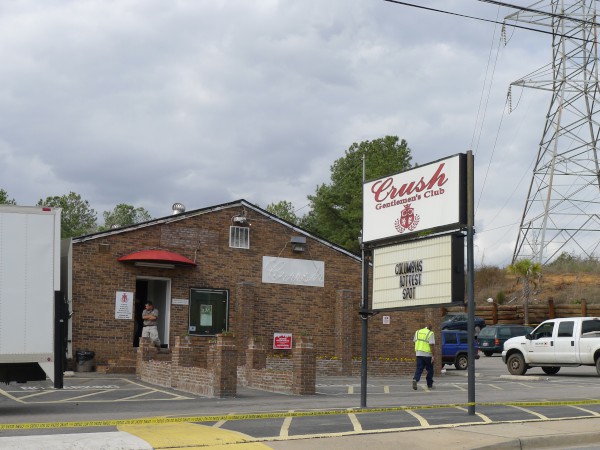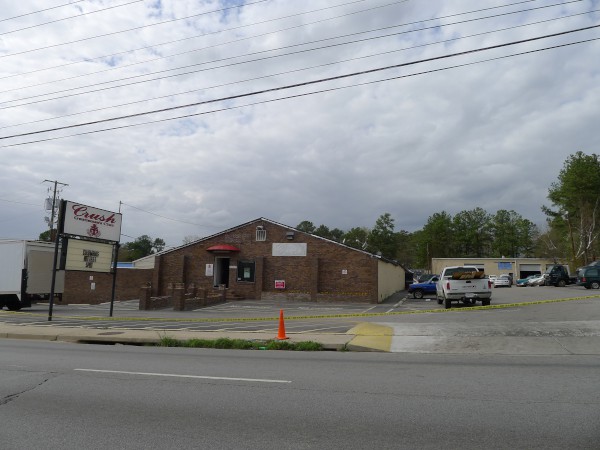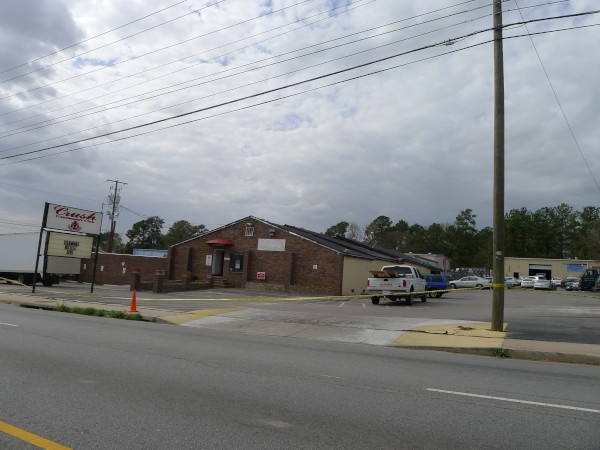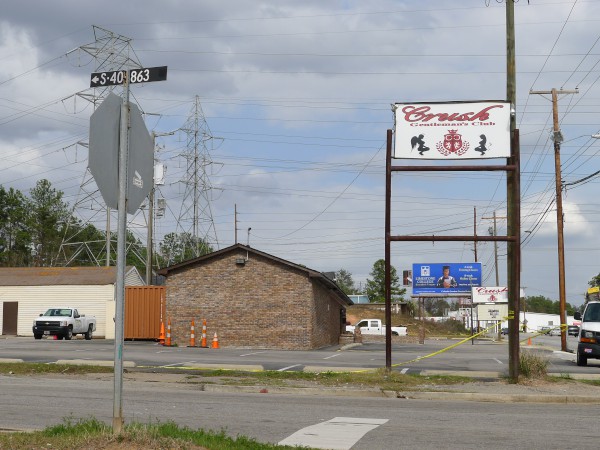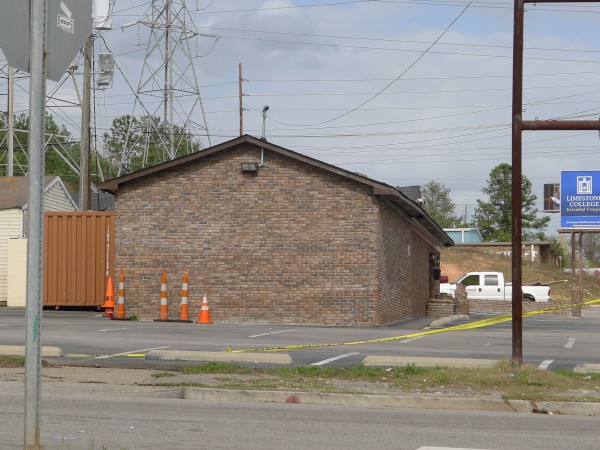 Well, this one is ripped from the headlines -- It seems that on the morning of Thursday 8 March 2012, somebody set fire to Club Crush (aka Crush Gentlemens Club) on River Drive just down from a defunct Cash / Title shop and the old A&P.
OK, I'm jumping the gun on the theory that it was arson, but given the recent history of the club (a woman was shot on 1 March and a tow truck driver was shot at on 7 March), I doubt that it just *happened to catch fire.
Actually I find the story of the woman being shot all the more remarkable in that it recapitulates the most famous incident to happen at this building. In both cases people inside the building were shot by bullets coming in from outside the club. Luckily, the woman is said to not be gravely injured -- in the first incident a man was killed. As I recall the story, the fatal incident happened while the building was occupied by Chastitys Gold Club. It seems that a man (a lawyer in fact!) was attempting to take liberties with a dancer that neither she nor club management would countenance, and the man was thrown out of the club, whereupon he went home, got a gun, came back and fired through the (closed) front door, killing a club employee.
I don't think that Chastitys ever really recovered from the bad publicity, and after limping on for a while, closed in 2009. The building shortly re-opened as another strip club, Savannahs Gentlemens Club (no apostrophies anywhere..) which didn't last too long and was replaced by Club Crush in late 2010 or 2011.
In fact, this building has always seemed to have sort of a revolving door problem. I was amused recently when both The State and The Free Times reported on Richland County mooting a change to zoning rules to close county stripclubs, and both papers seemed to believe that Chastitys was still open (unsurprisingly they noted they were unable to get a comment from the owners about the proposed regulations, given that the club was long gone..). Some other businesses I know of in this building were Coconuts Inc, The Club House and Crockmeyer's,which all sound like night clubs, and Swipe USA which doesn't. (In fact, I'm not sure what that sounds like..).
I'm not sure about Club Crush, but the building itself did not appear badly damaged, and based on history, I predict a club will be open there again soon, whatever the name.
UPDATE 13 December 2013: According to The State the building as been denied a permit to operate as a bar under new ownership, with, I think, the subtext being: this is for all time. To me this seems like visiting the sins of the past into the future..
UPDATE 19 January 2018 -- The place either is operating as or is about to open as Tryst: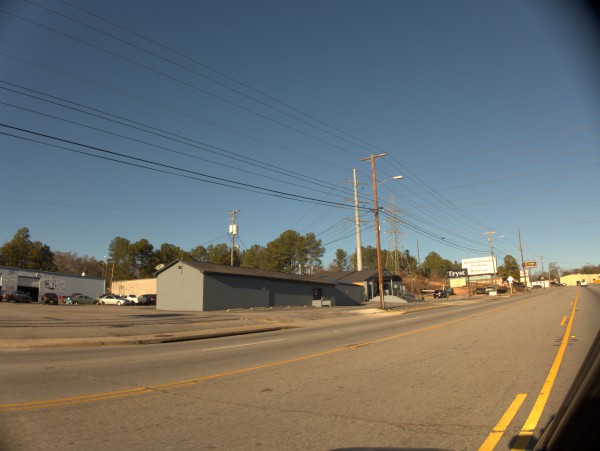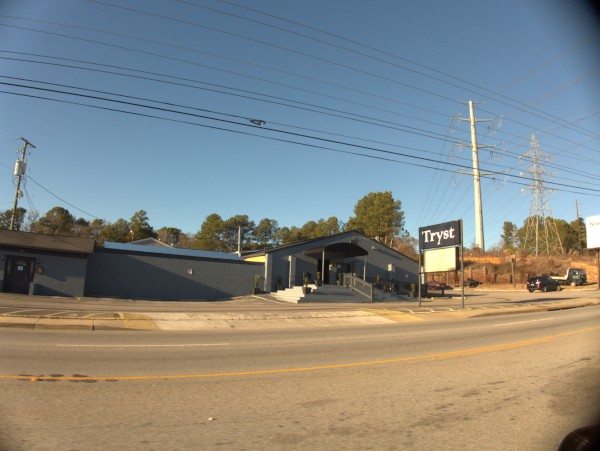 13 Responses to 'Crockmeyer's / Coconuts Inc. / Swipe USA / The Clubhouse / Chastitys Gold Club / Savannahs Gentlemens Club / Club Crush, 3722 River Drive: 8 March 2012'
Subscribe to comments with RSS or TrackBack to 'Crockmeyer's / Coconuts Inc. / Swipe USA / The Clubhouse / Chastitys Gold Club / Savannahs Gentlemens Club / Club Crush, 3722 River Drive: 8 March 2012'.
Leave a Reply