Posted at 10:52 pm in Uncategorized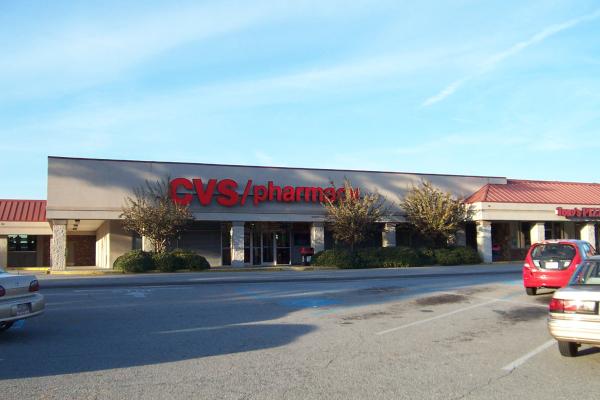 When I think of "real" pharmacies in Columbia, I have a little mental list. If you were born a bit earlier or lived in another part of town, your list is probably different, but on mine are Campbell's Drugstore on Forest Drive, Liggett's in Trenholm Plaza, Cedar Terrace Pharmacy on Garners Ferry, The Big 'T' on Taylor Street and Parkland Pharmacy.
Parkland Pharmacy was on the other side of town from us, so we didn't get there often, but the times we did made an impression on me. My memory is that it served as much as Cayce's General Store as it did a pharmacy, and the aisles were crammed with all sorts of general merchandise. Also, and this is what drew my attention as a kid, it was a "contract" Post Office, and the back wall was lined with personal Post Office boxes. My aunt in Fernandina had a P.O. Box rather than home delivery for all of my childhood, and I always associated them with exotic places. The idea that we had Post Office Boxes in Columbia, and at a drugstore! was very strange to me. I don't think the store had a lunch counter or soda fountain, though it was about the right vintage for that.
Eventually, the same factors that brought down all the other landmark pharmacies in town brought down Parkland. I recall going there a couple of times in the 80s and thinking that it was operating under diminished circumstances, and finally they took the plunge and let CVS buy them out (or at least I assume that's what transpired). I don't know what happened to all the people with PO boxes there. I presume they were let to keep the same box number at one of the Cayce POs. If not, it will have been a mess!
As I noted recently, it appears that the CVS in the old Parkland Pharmacy slot will be moving. I don't know what will take its place.
UPDATE 29 Oct 2010: The CVS moved some time ago, and to date the old Parkland Pharmacy slot in Parkland Plaza is vacant:
UPDATE 9 September 2011: Changed closing date from "1980s" to 1995 based on commenter Andrew's research.
27 Responses to 'Parkland Pharmacy, 300 Knox Abbott Drive (Parkland Plaza): 1995'
Subscribe to comments with RSS or TrackBack to 'Parkland Pharmacy, 300 Knox Abbott Drive (Parkland Plaza): 1995'.
Leave a Reply