Posted at 11:36 pm in Uncategorized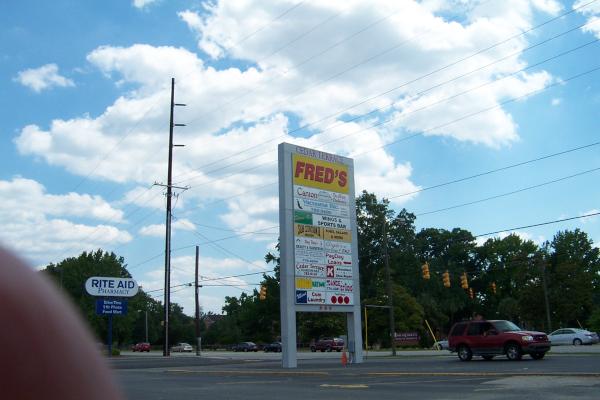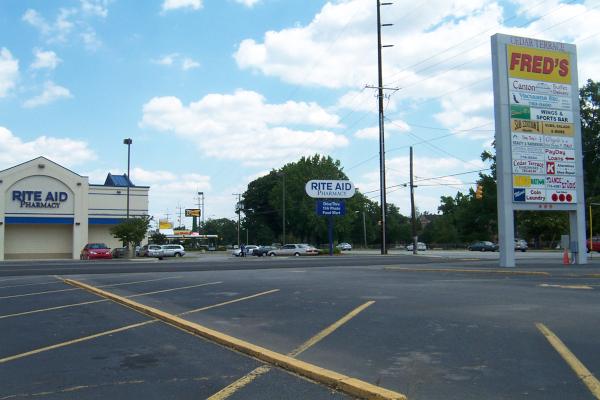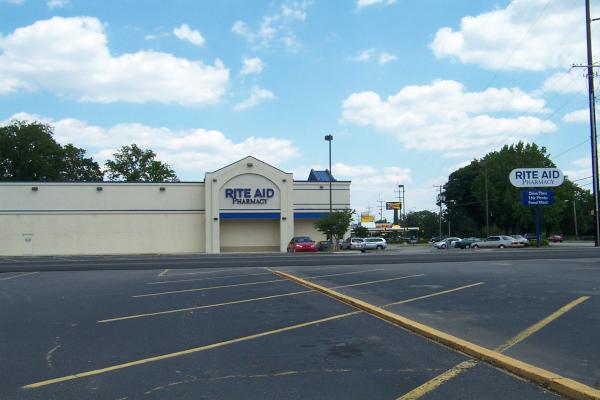 Sometime in the late 1980s, The State newspaper ran a weekend feature article about the search for the best hamburger in Columbia. I cut the article out and put it in my glove compartment and over the next few years, tried most of the places mentioned. As it turned out, I wasn't that impressed in general by the writer's research and the burgers he identified struck me as "OK", but not spectacular. What's perhaps most interesting though is how many of those places are gone now.
I can't recall them all, but the list included Edna's on Forest Drive (I really wish I had some pictures of the interior of that -- it's not often you see someone merging preoccupation with both sex and Jesus in one setting), a small place in Woodhill Mall called, if I recall correctly, Johnathan's, Ed's Drive-Thru on Meeting Street in Cayce, The Seaboard Diner on Gervais (which recently came up here in a comment thread) and Cedar Terrace Pharmacy.
Unfortunately I can't even get a photo of a re-purposed building for CTP, it was all torn down to make way for a new Eckerds (now a Rite-Aid), but it was an old time drugstore with a lunch counter (and booths). In fact, it may have been the last drugstore with a lunch counter in Columbia. I certainly can't think of any still operating right now. When I went burger hunting there, I'm guessing it was about 1989, and while the counter wasn't swamped, there were a number of other diners. I think that if the base pharmacy operation had been able to hold its own against the chains, the counter would have stayed marginally profitable and might still be with us today. We'll never know, and as I said, it's not a tragedy for the Columbia burger market -- the burger was good, but not a classic.
What does depress me just a bit is that what I consider the best burgers in Columbia today: Five Guys, Fuddruckers & Red Robin are all chain operations and not local.
8 Responses to 'Cedar Terrace Pharmacy, Garners Ferry Road: 1990s'
Subscribe to comments with RSS or TrackBack to 'Cedar Terrace Pharmacy, Garners Ferry Road: 1990s'.
Leave a Reply