Archive for the 'West Columbia' tag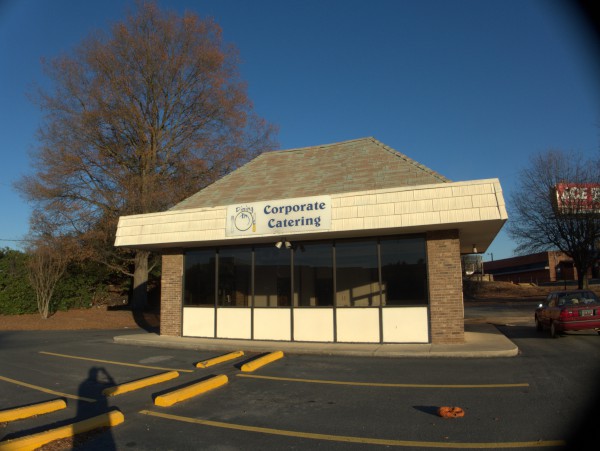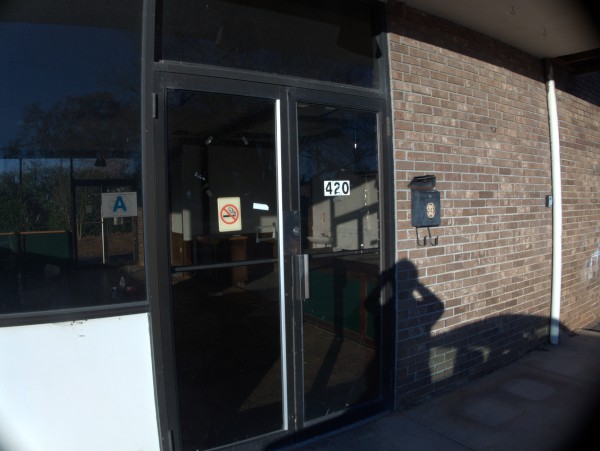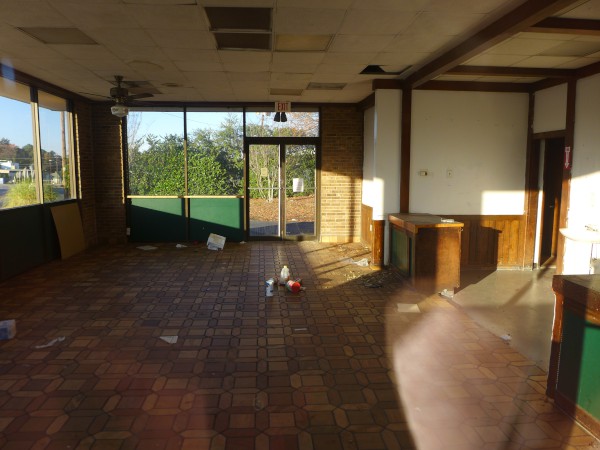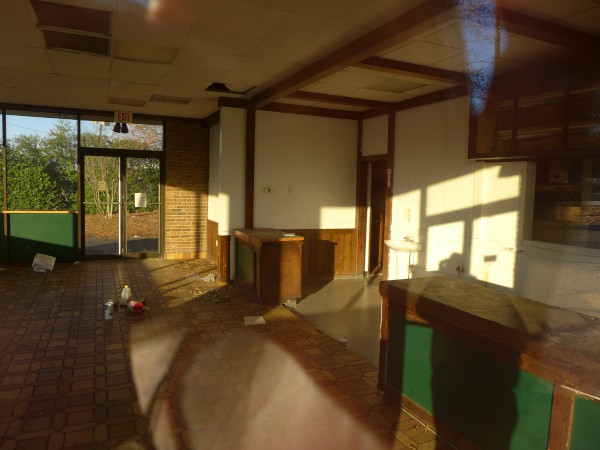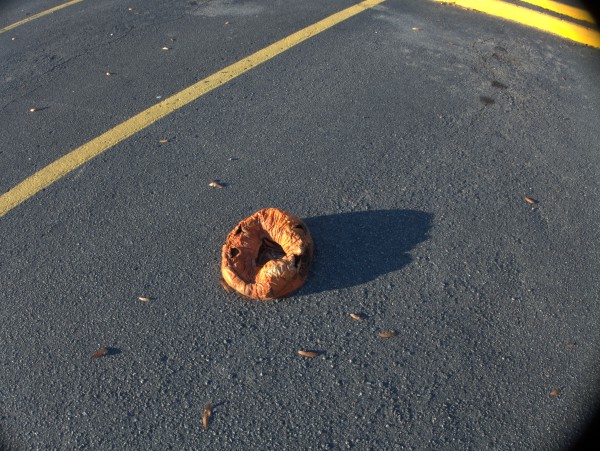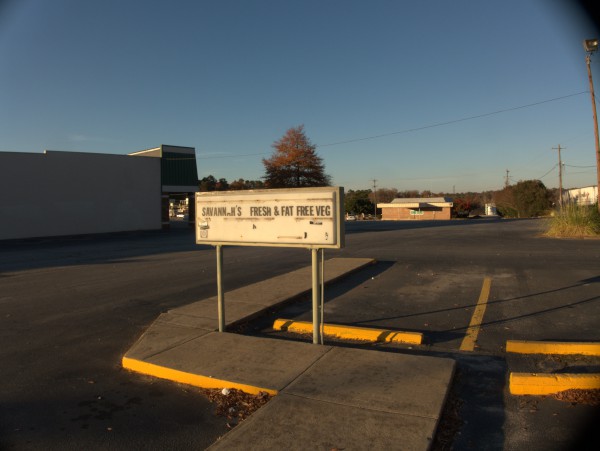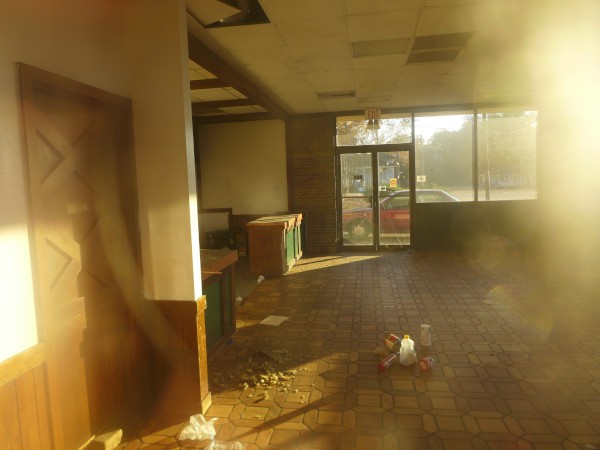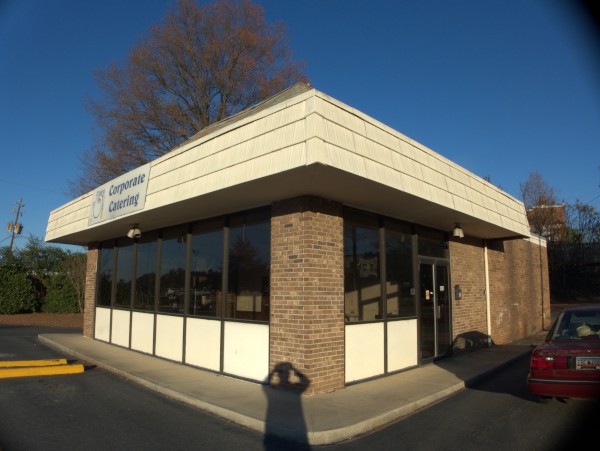 This small building in Capitol Shopping Center at the corner of Sunset Boulevard and Meeting Street in West Columbia ha
s been a number of things over the years.
Judging from the look of the place, it started as some sort of fast food chain outlet, but I am unable to recall which. Somet
ime after that, I believe I recall a Greek restaurant setting up there. Most recently it was Dish & Desing Catering u
ntil sadly the owner passed away and they had to close.
These pictures were taken not too long after Halloween, as you might infer from the deflated Jack O'Lantern somebody left in t
he parking lot.
Posted at 2:20 am in Uncategorized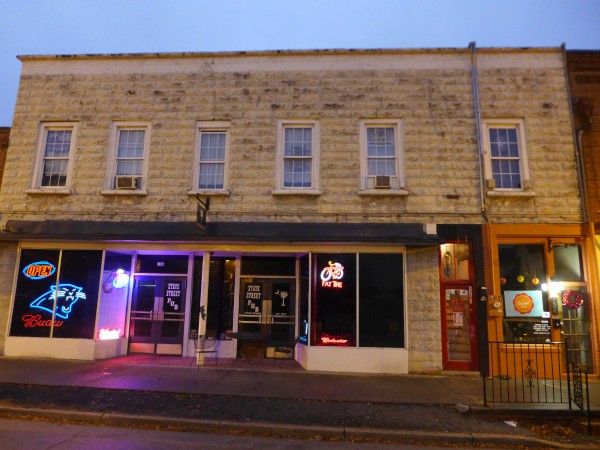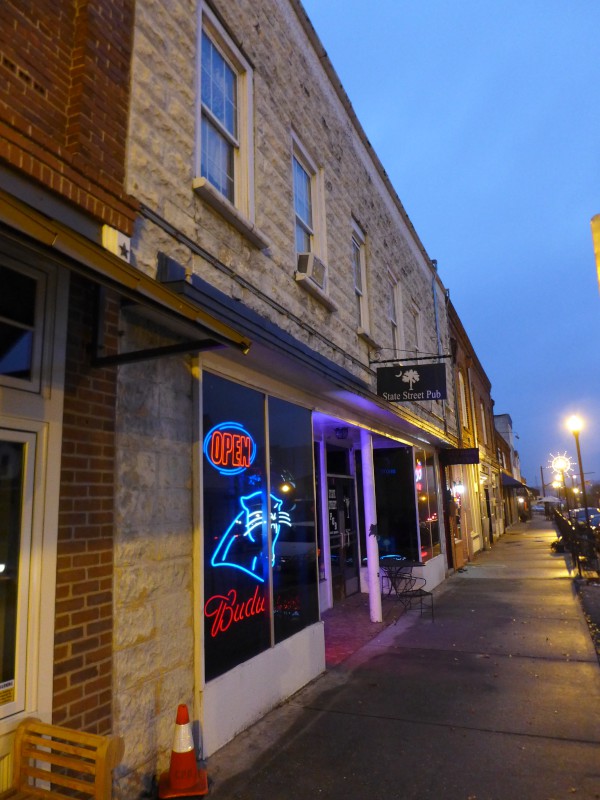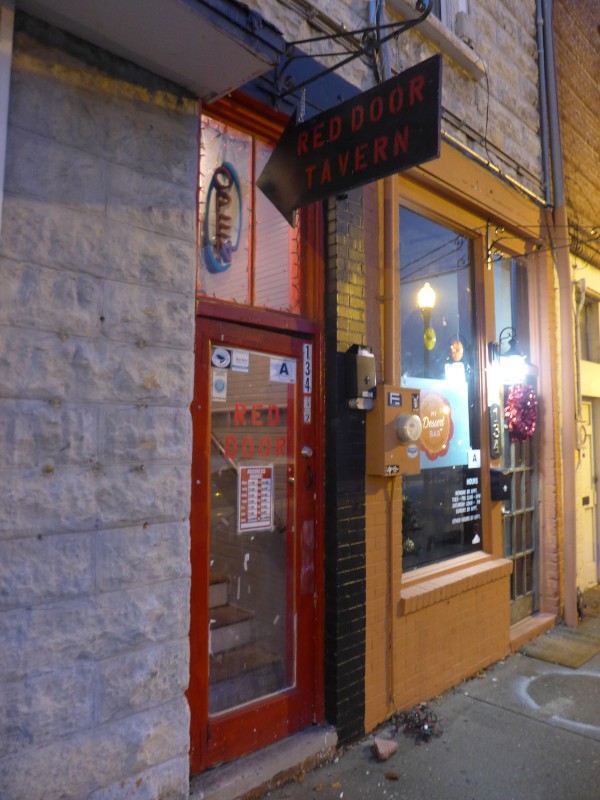 The Free Times reports that this State Street loft has closed as of early December.
I really like comedy and make the trek to Charleston fairly often for improv, so I don't know why I never made it across the river. It's funny, I guess.
Posted at 12:06 am in Uncategorized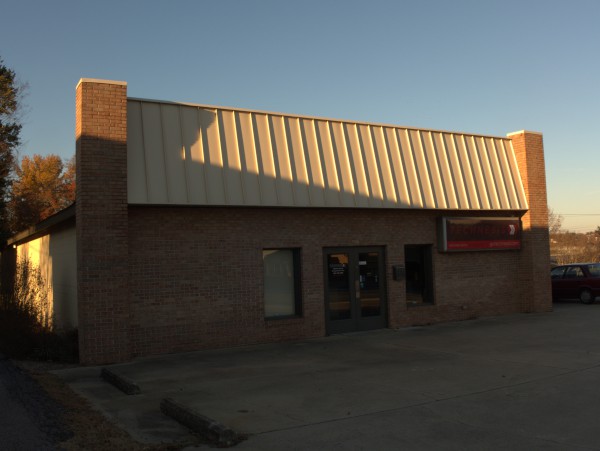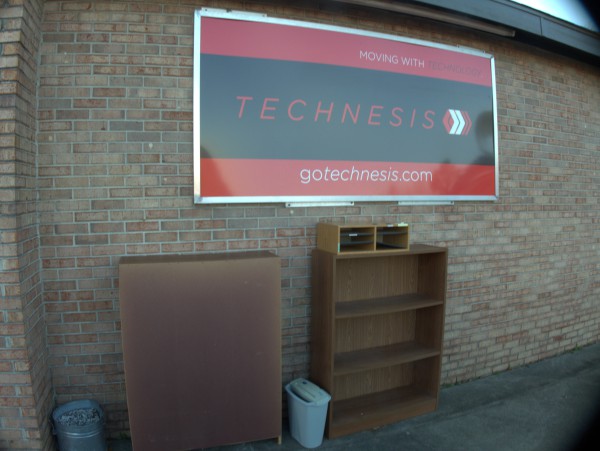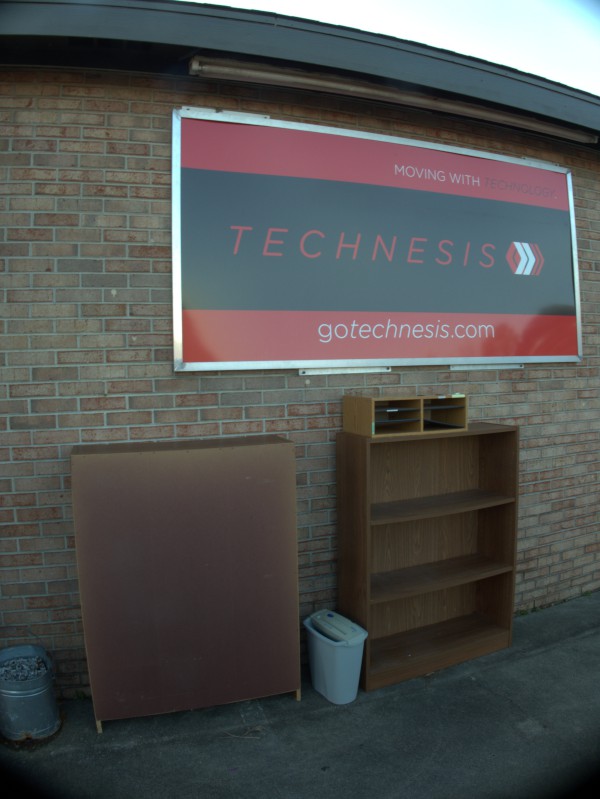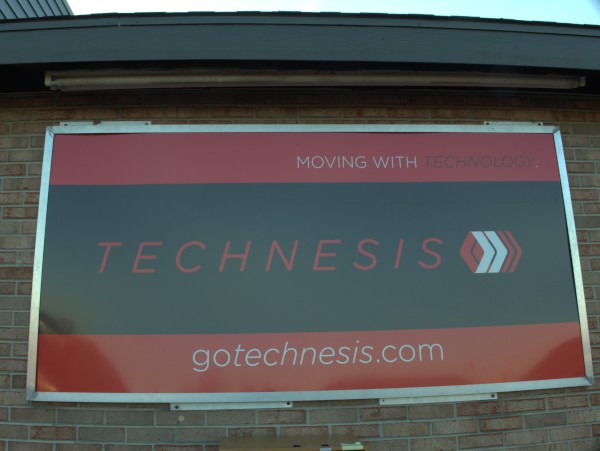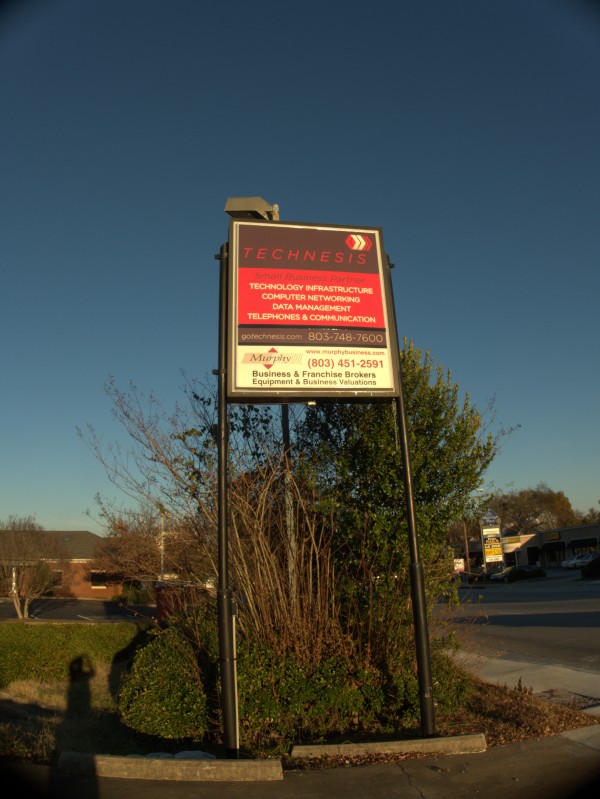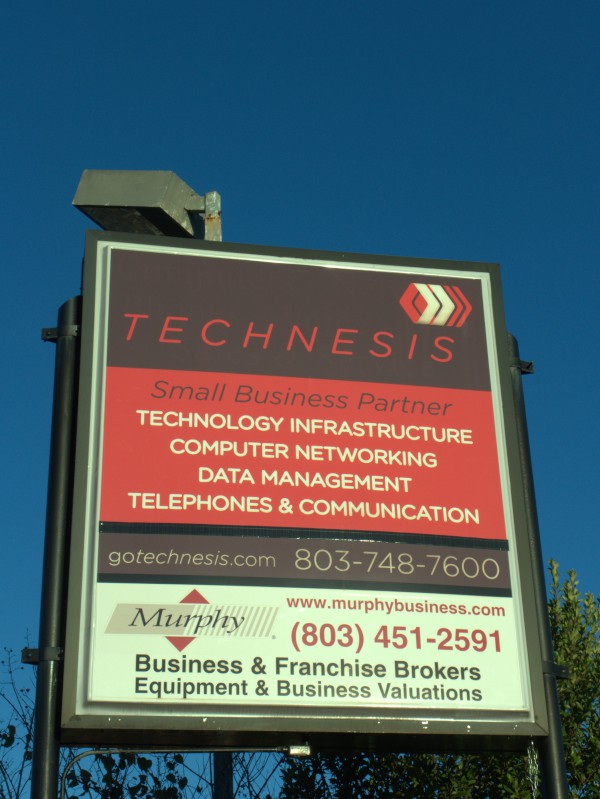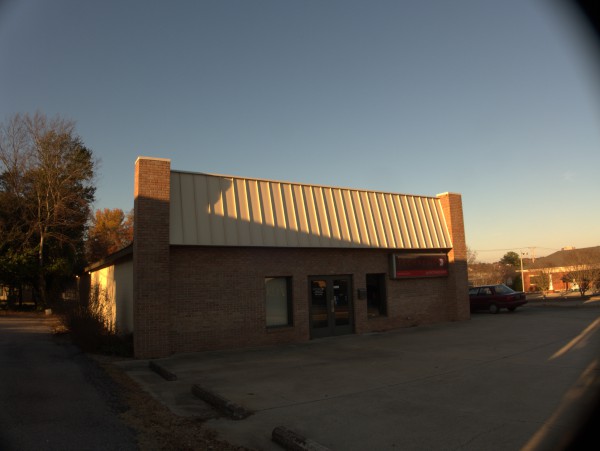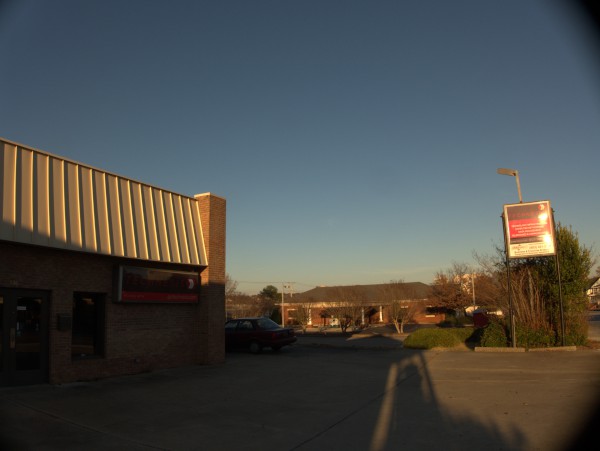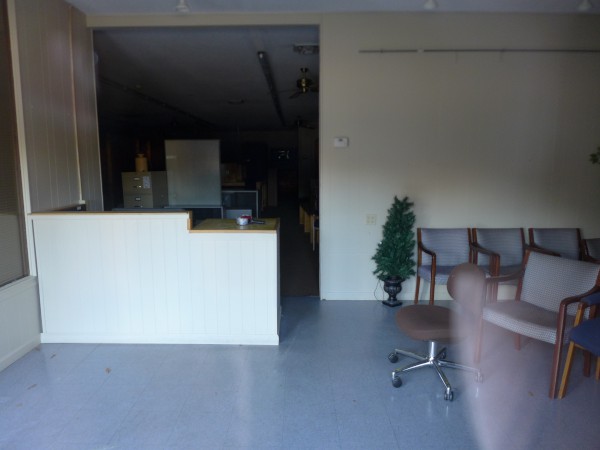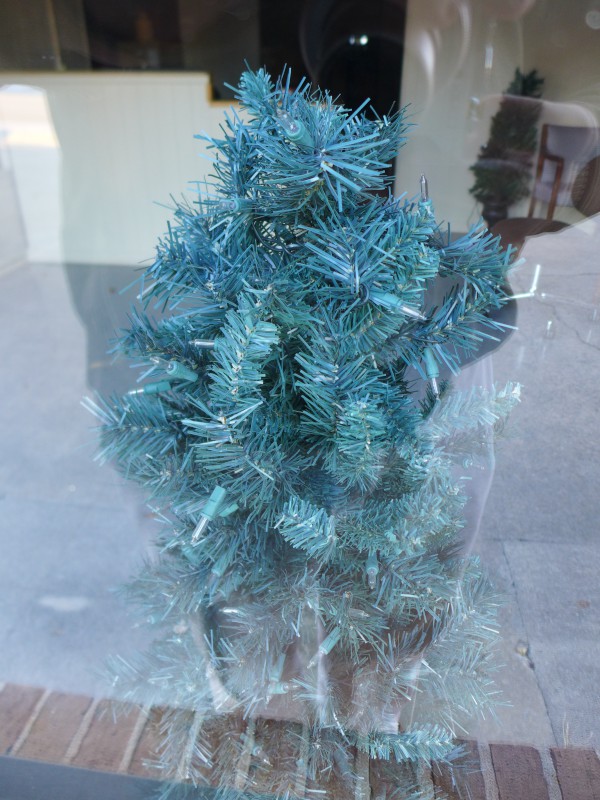 I was unaware of Technesis on Meeting Street, but commenter Frank notes:

Technesis at 536 Meeting St in West Columbia has closed.
This was the followup operation to Microprice around 2010.
The owner sold the customers to another IT company out of Charlotte and closed the doors.
It is nice that the customers were taken care of in the closing.
(Hat tip to commenter Frank)
Posted at 12:00 am in Uncategorized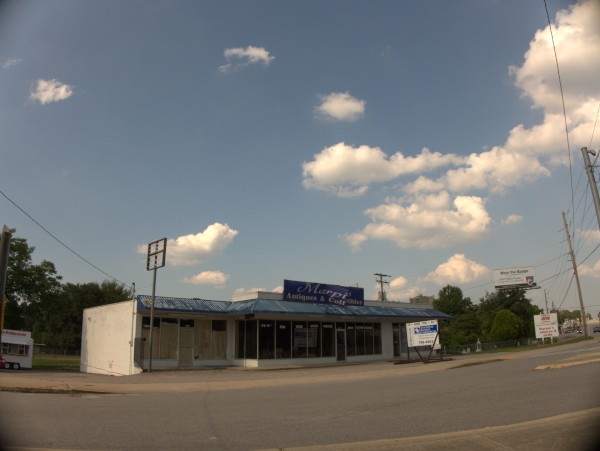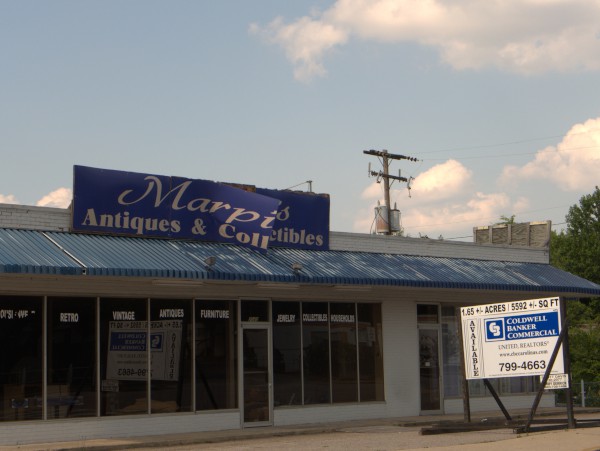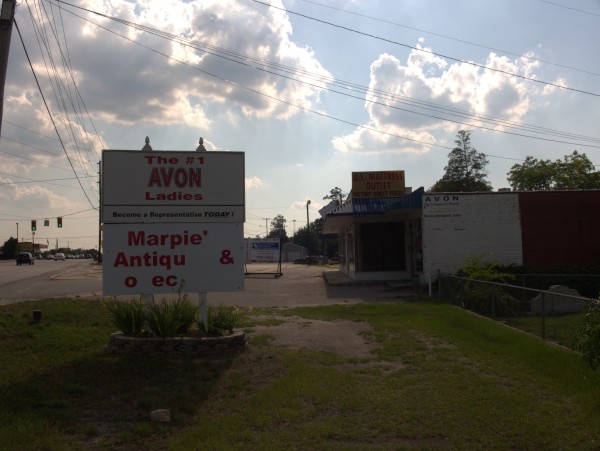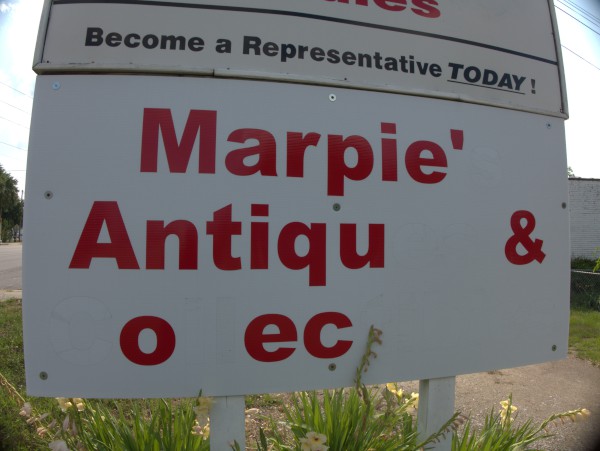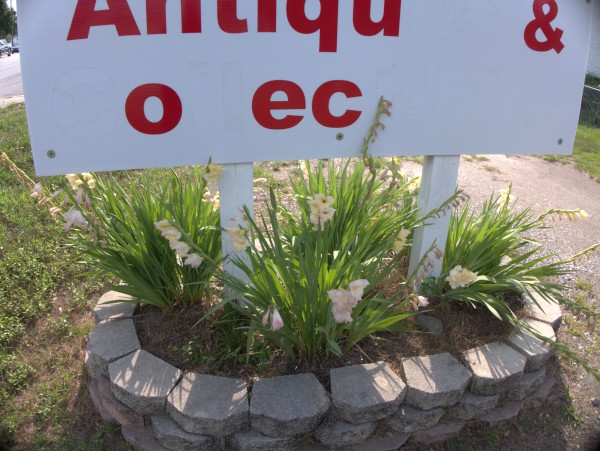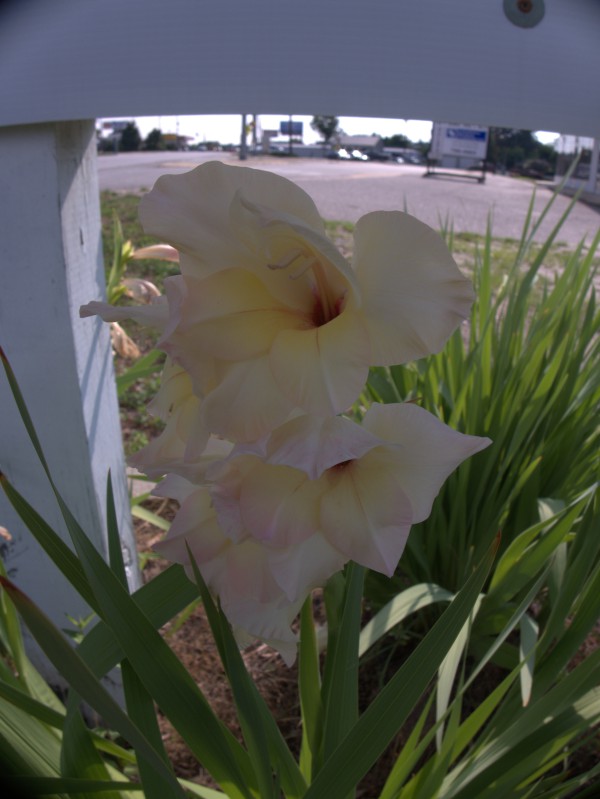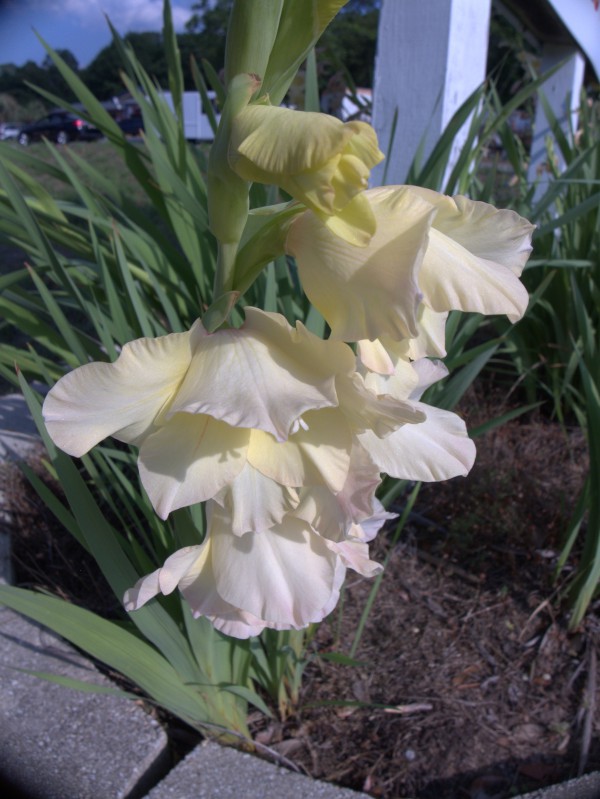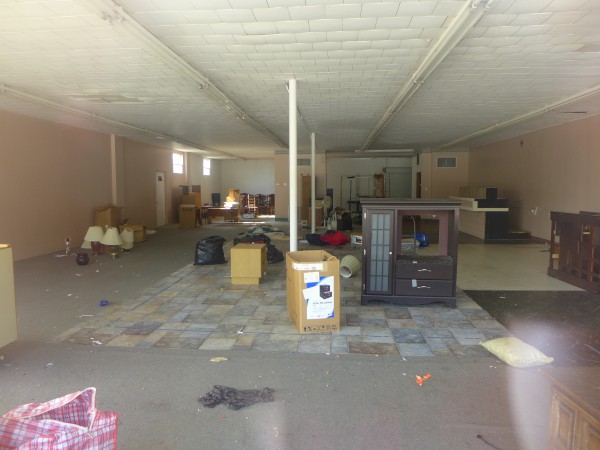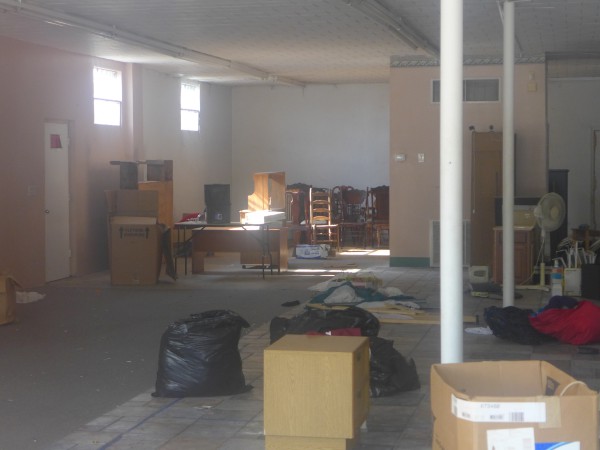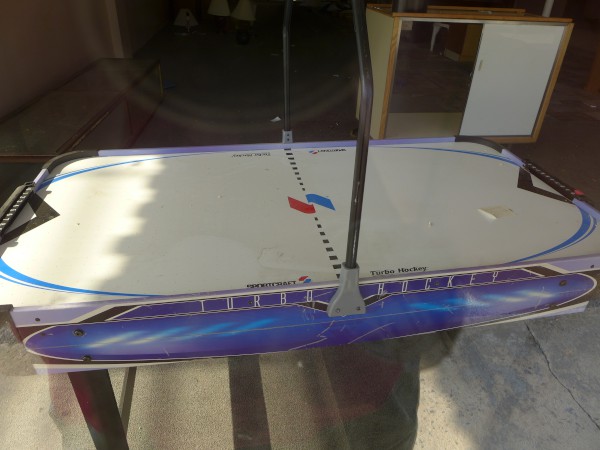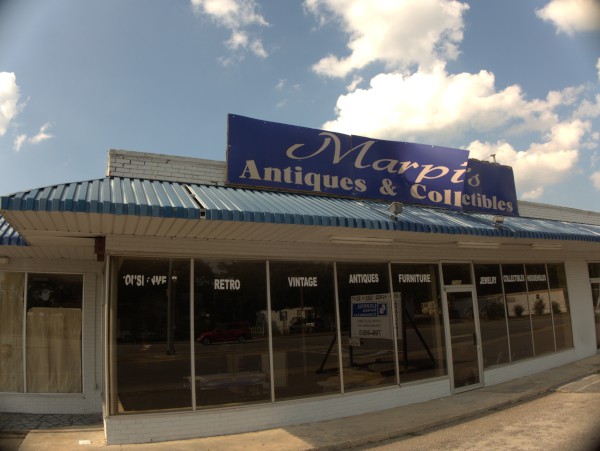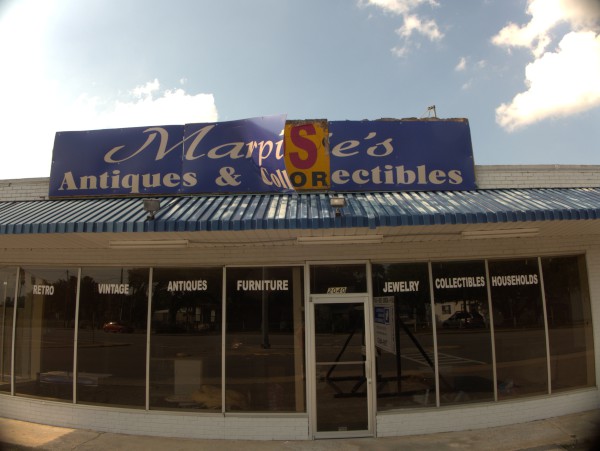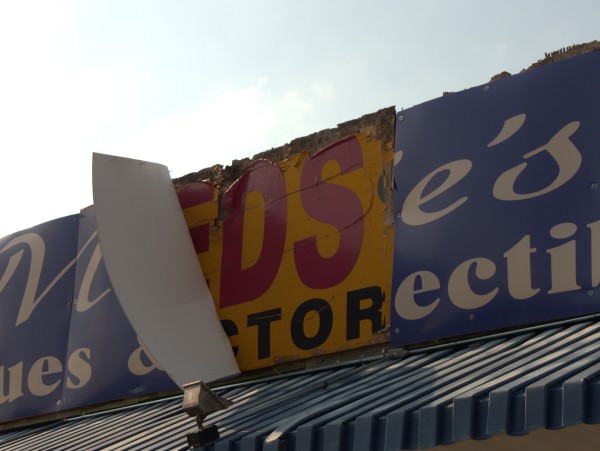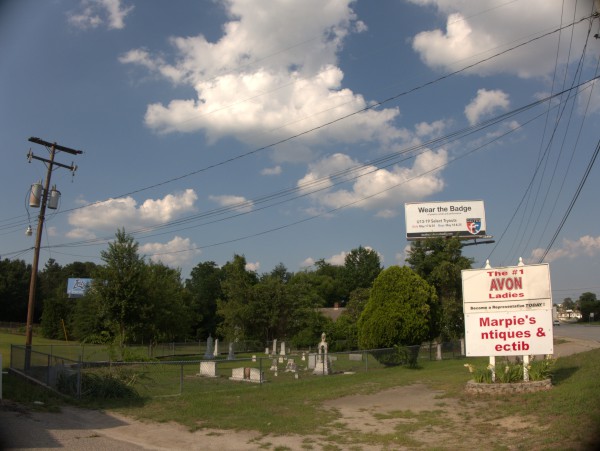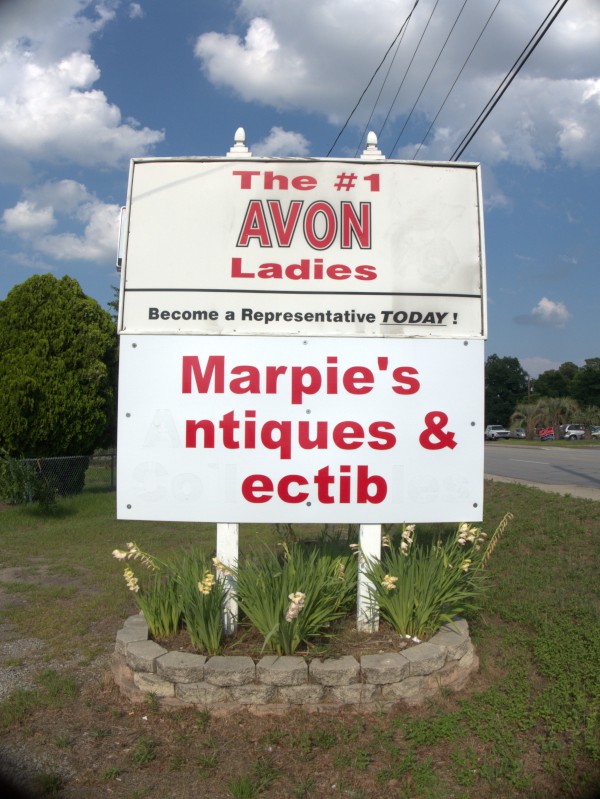 Commenter James reports the closing of Marpie's Antiques & Collectibles on Augusta Road.
This is an interesting location in a building which is shared with Avon and has nice little family plot outside. The peeling marquee sign reveals part of the name of a previous business underneath, but I am unable to make it out. It appears to be
EDS
ector

UPDATE 24 June 2014 -- Here's some pictures of the previous location at 910 Meeting Street: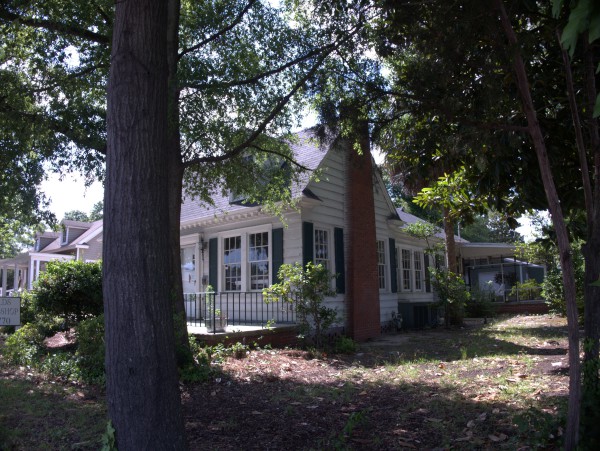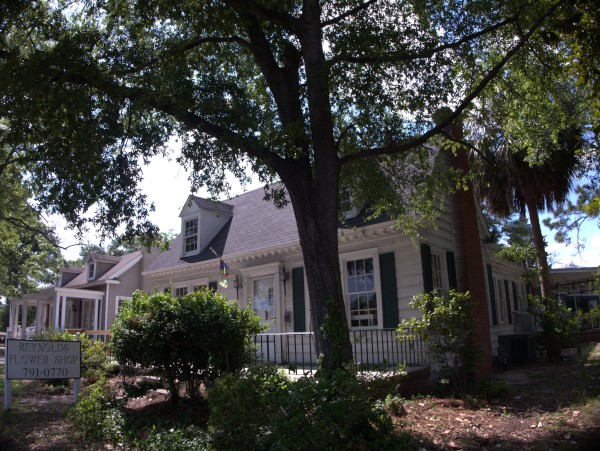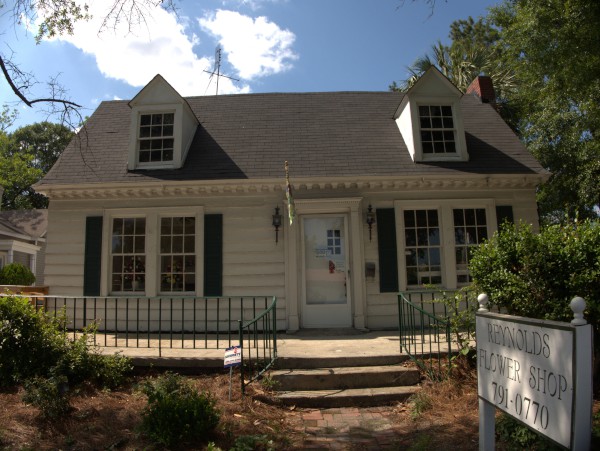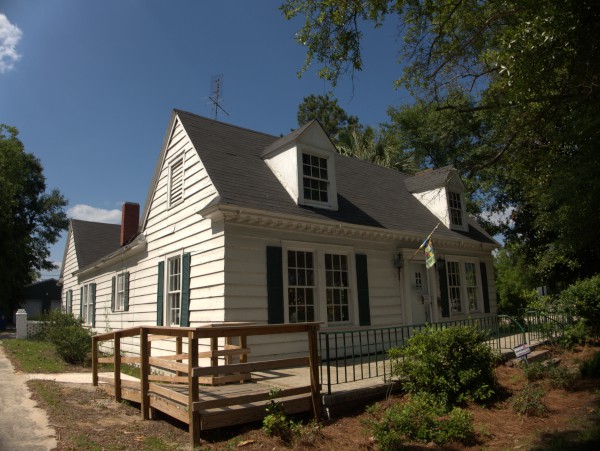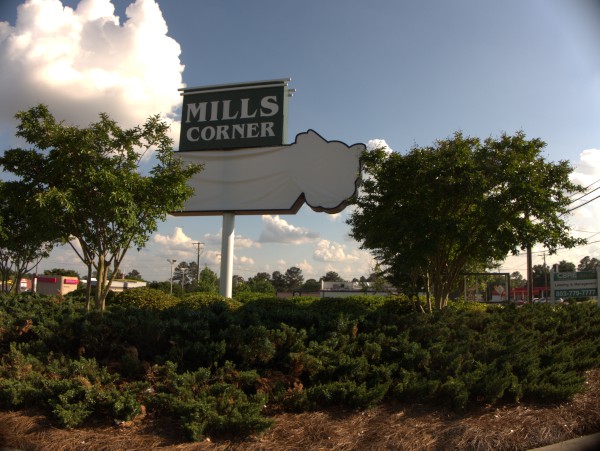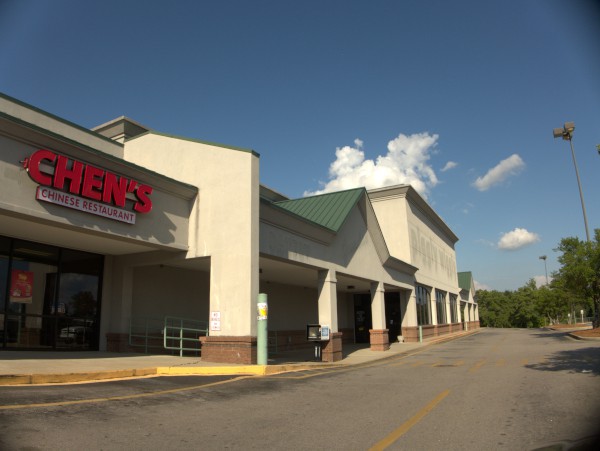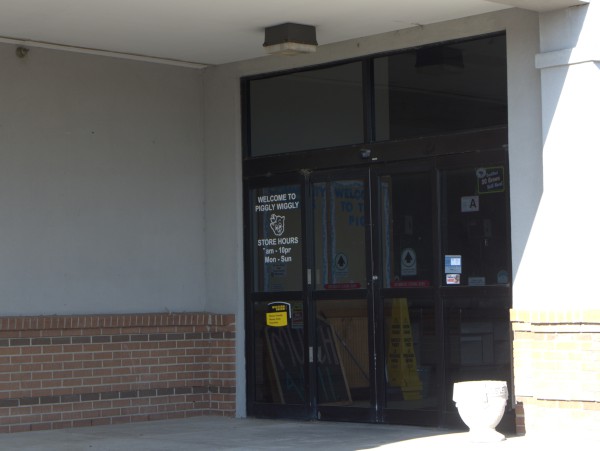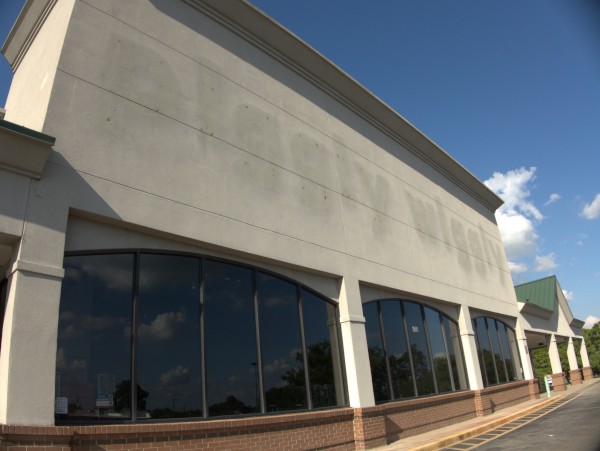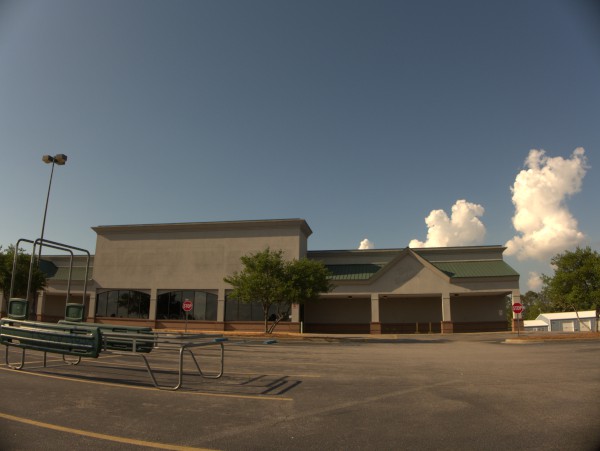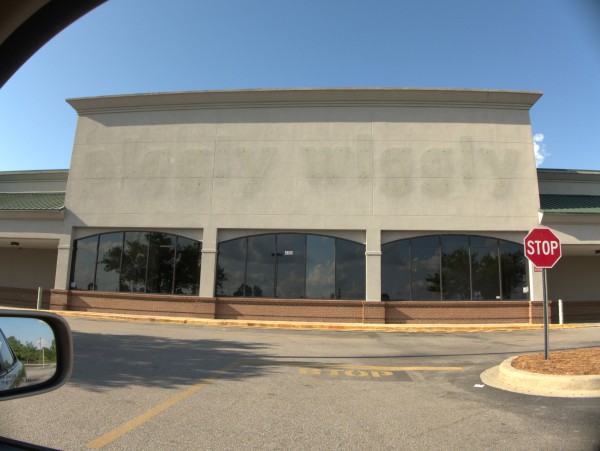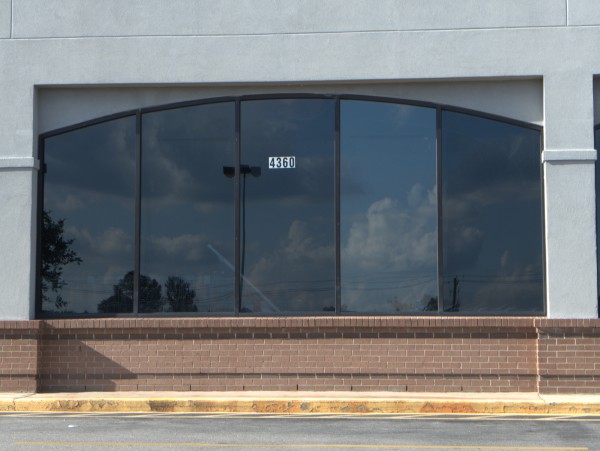 Here's another Pig closing from last year. This one is on the East side of US-1 not too far from the Barnyard flea market. Interestingly, the address is Lexington, though I did not think Lexington started that far South.
Though several recently closed Pigs have become Bi-Los, there is no sign of another tenant for this one yet.
(Hat tip to commenter Andrew)
UPDATE 1 March 2016 -- As mentioned in the comments, this is now KJ's IGA: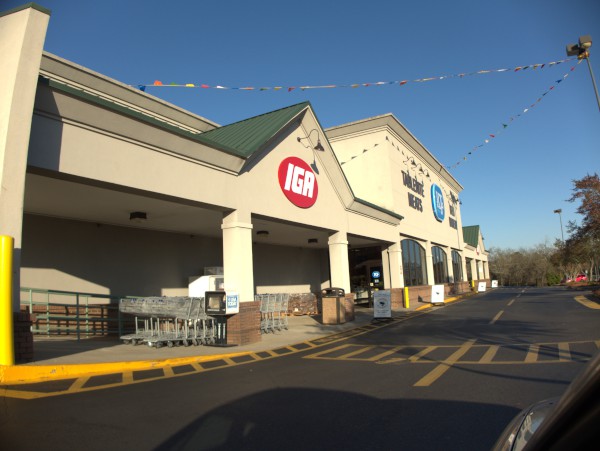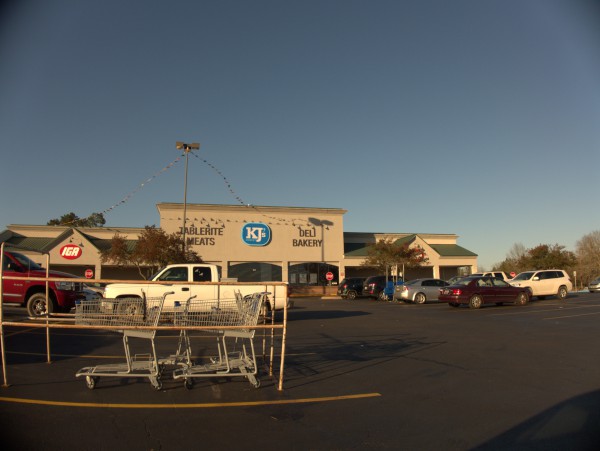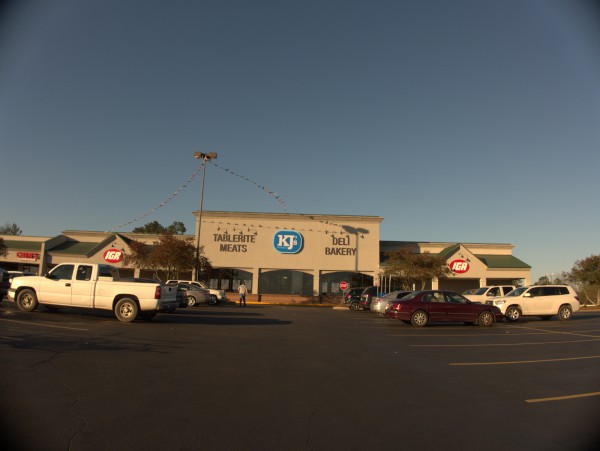 Posted at 11:59 pm in Uncategorized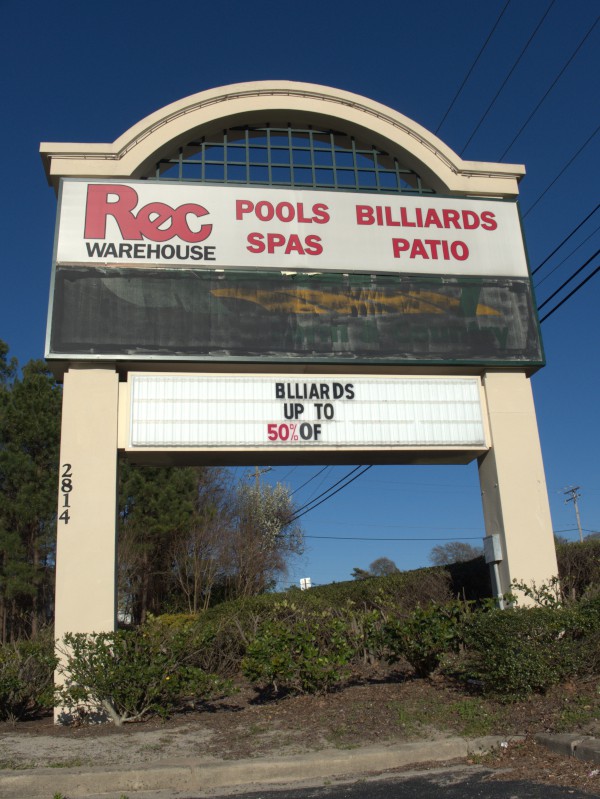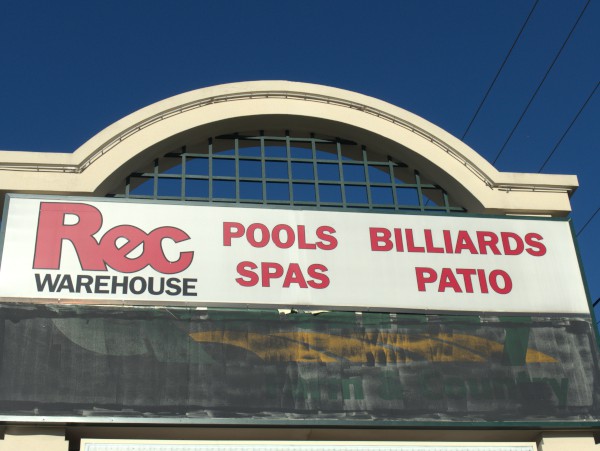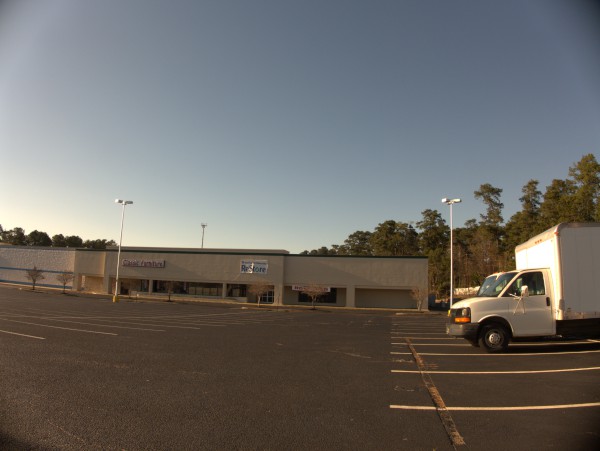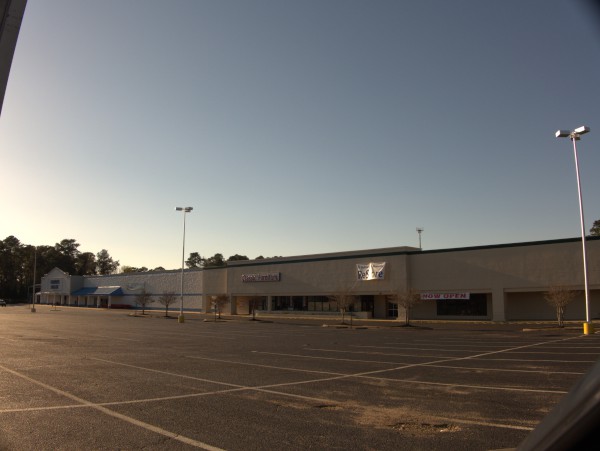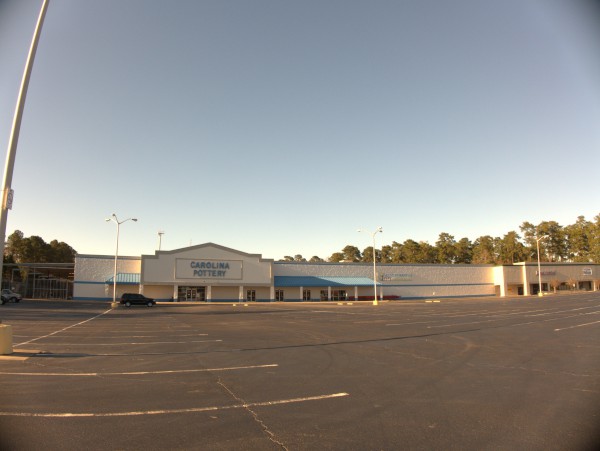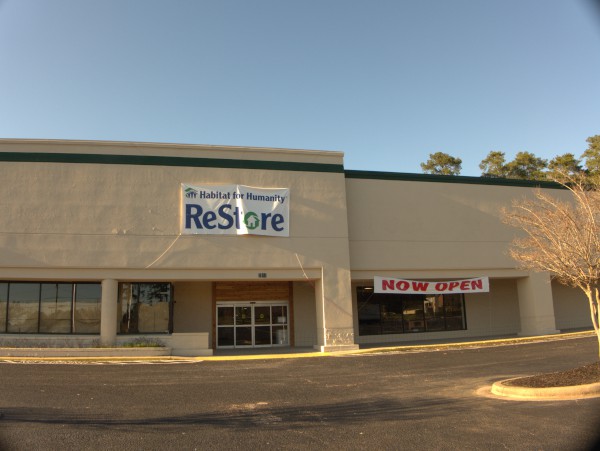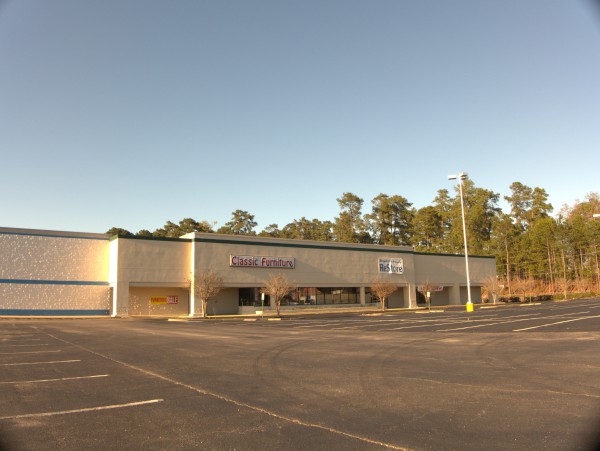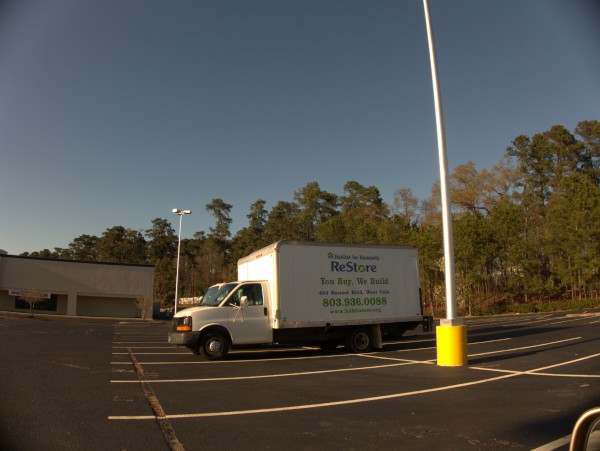 Commenter James points out that this recreational equipment and fixture store on US-1 near I-26 has closed. I have to admit that it was never on my radar screen as I can't imagine buying anything along those lines. I guess this was not a sentiment unique to me..
(Hat tip to commenter James)
Posted at 12:10 am in Uncategorized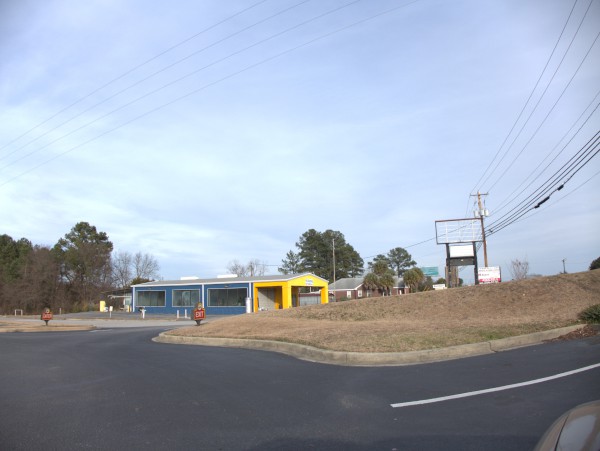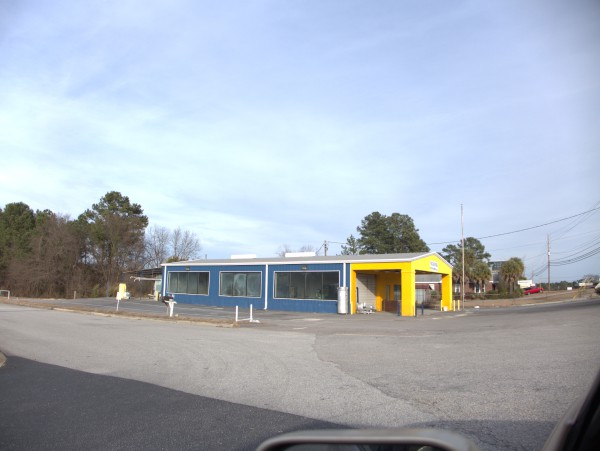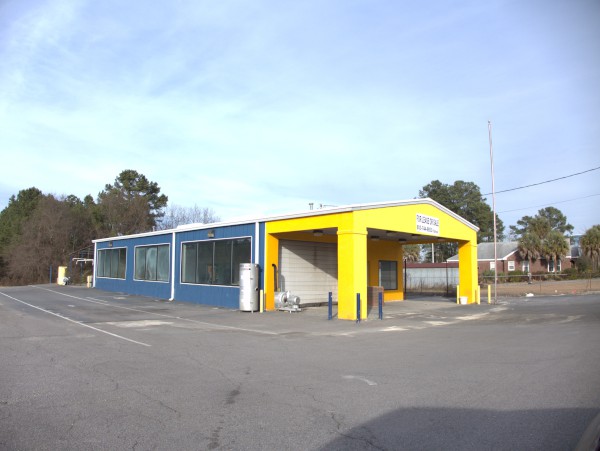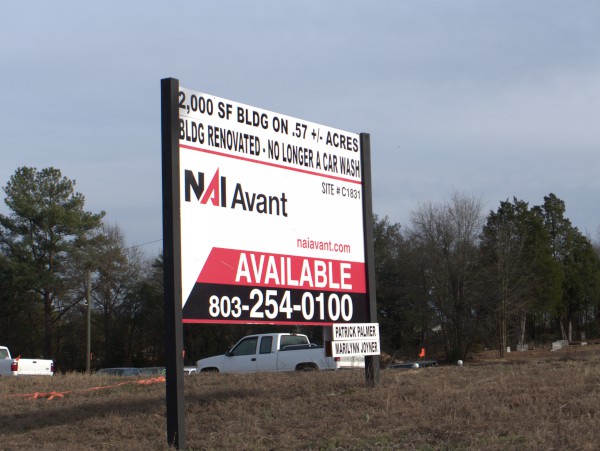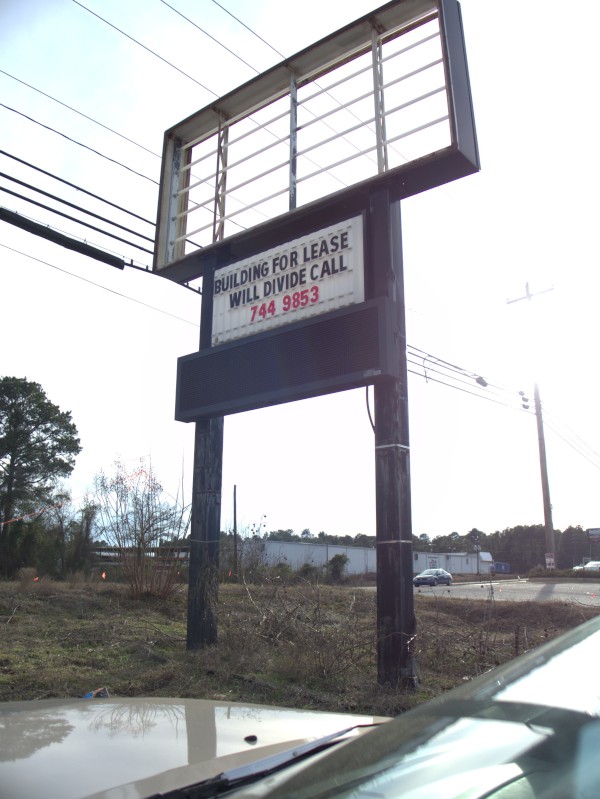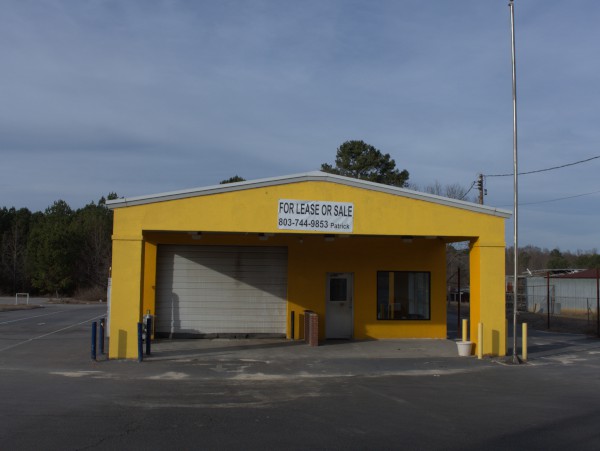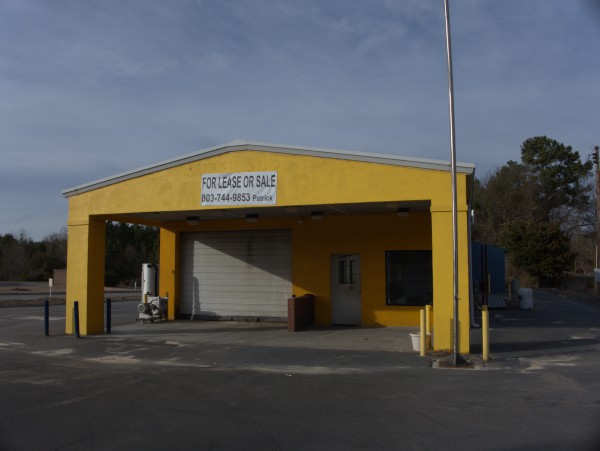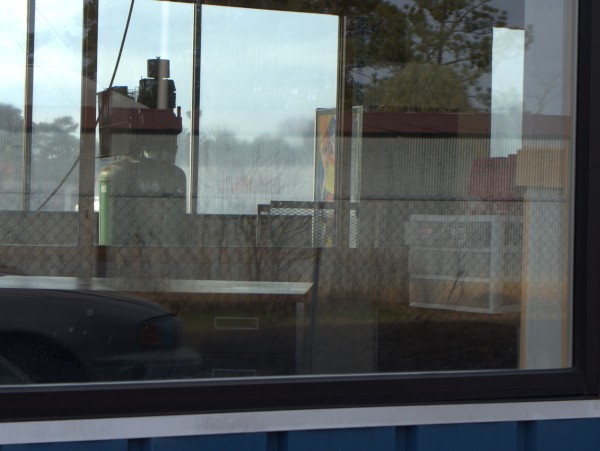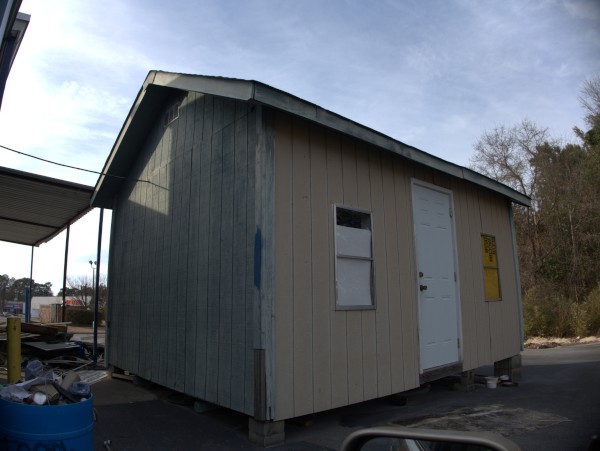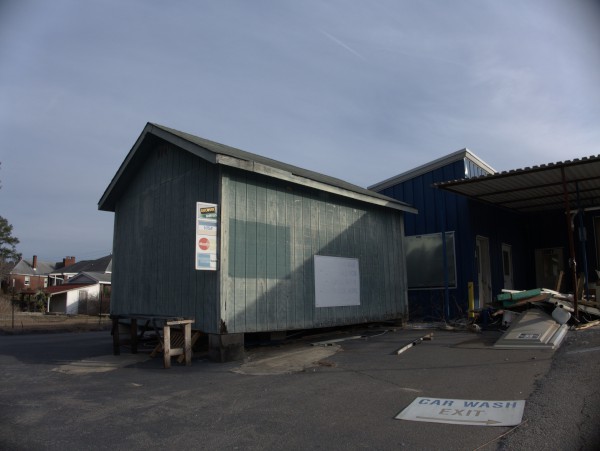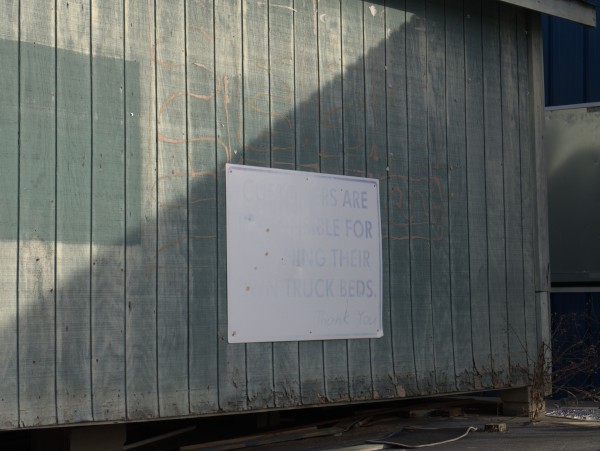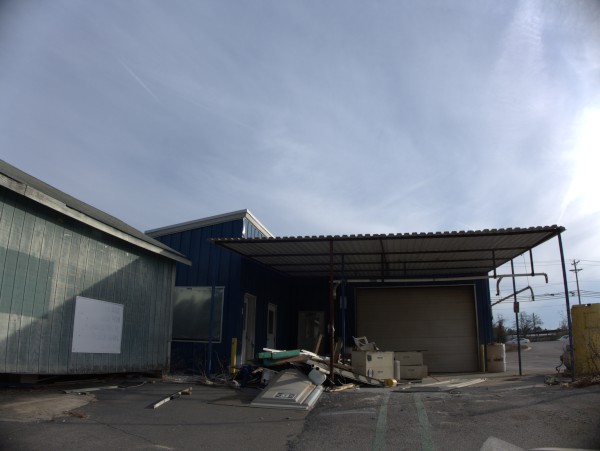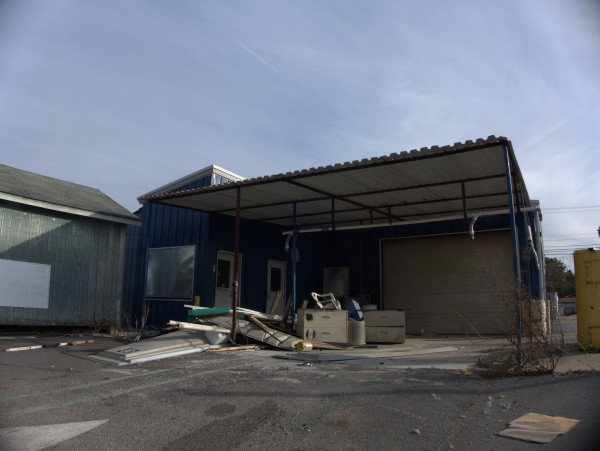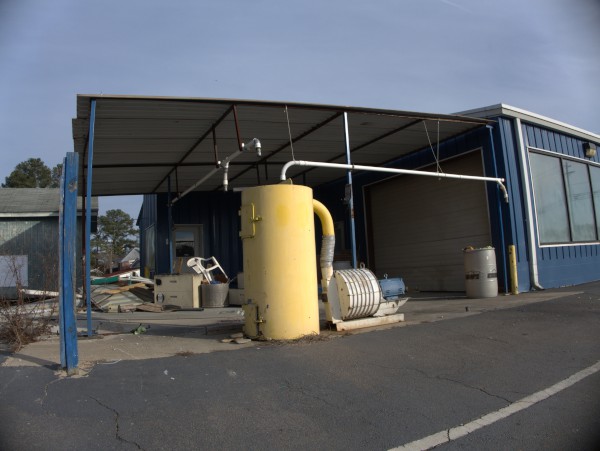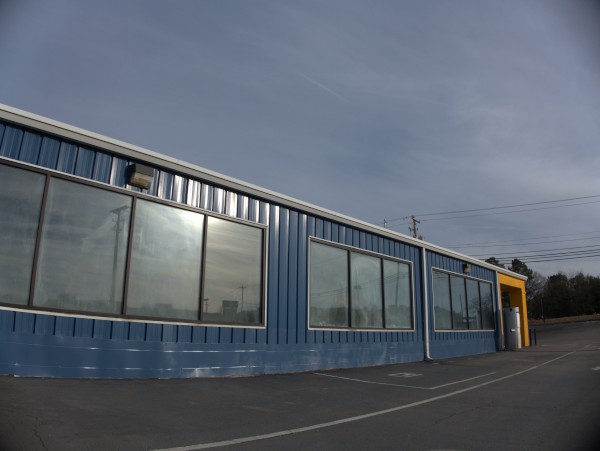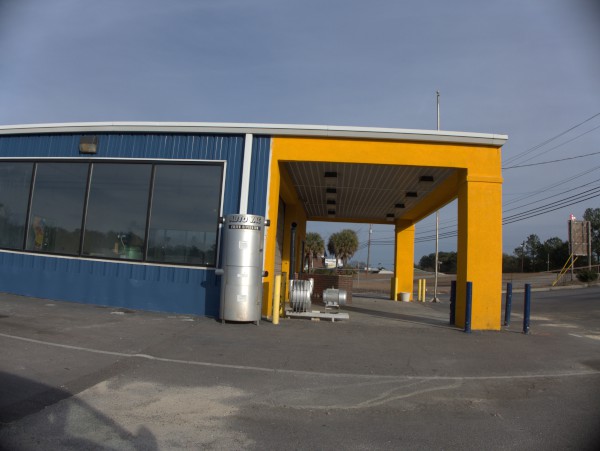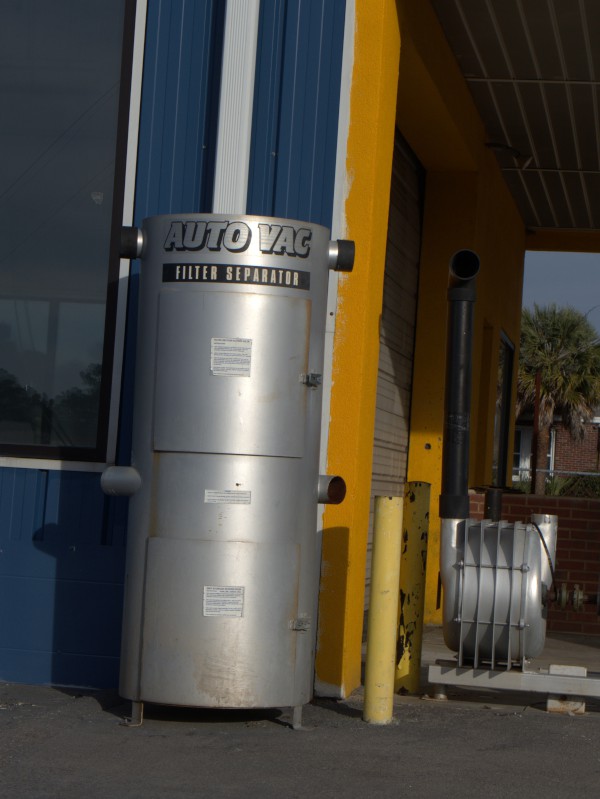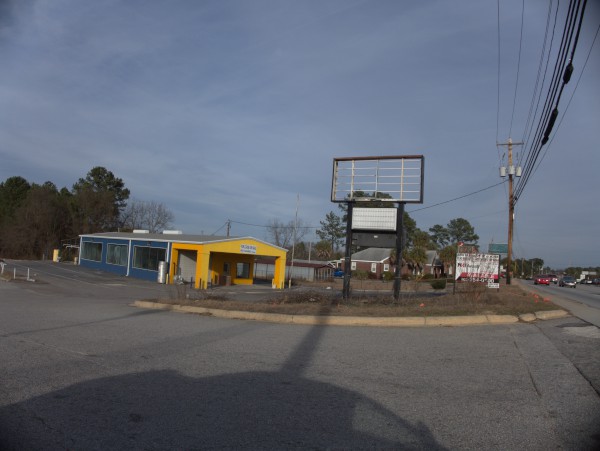 This "No Longer A Car Wash" is on US-1 next to the Woodberry Plaza Wendy's.
Google StreetView shows it still in operation in 2011, but by sometime in 2012, the suds had blown away..
Posted at 10:44 pm in Uncategorized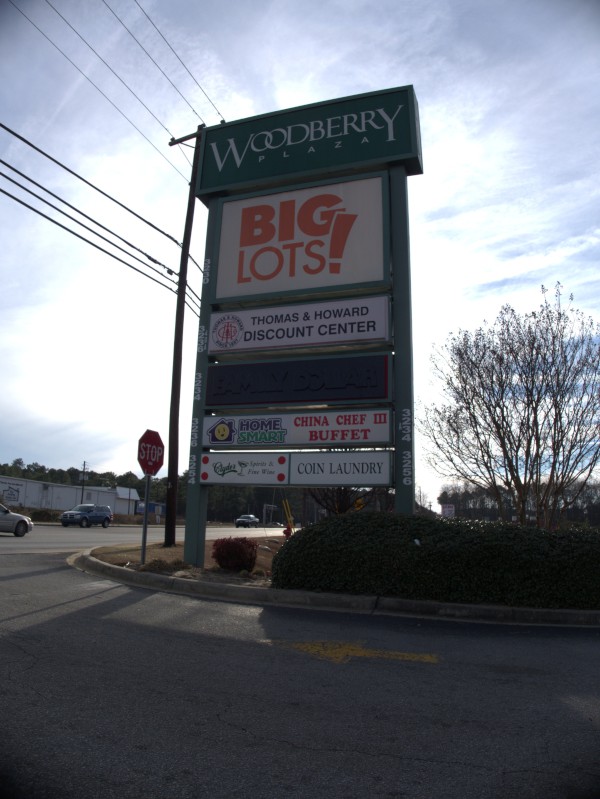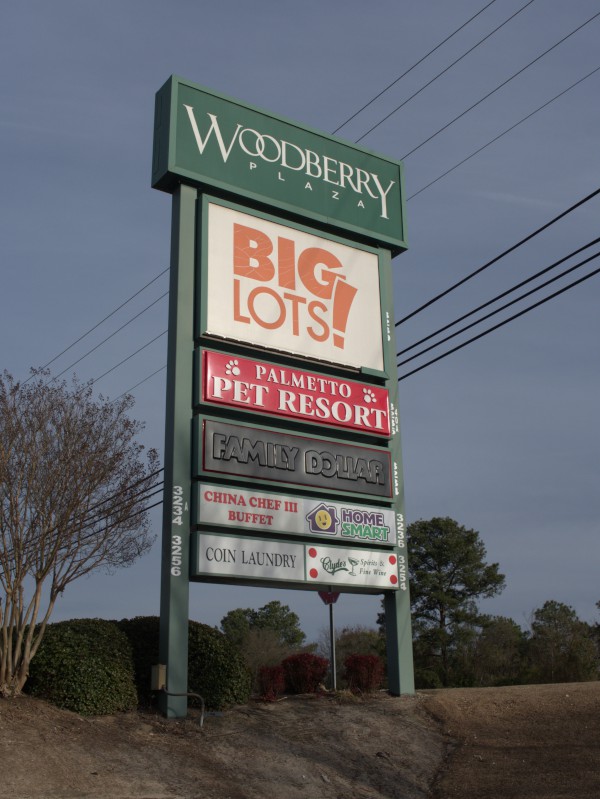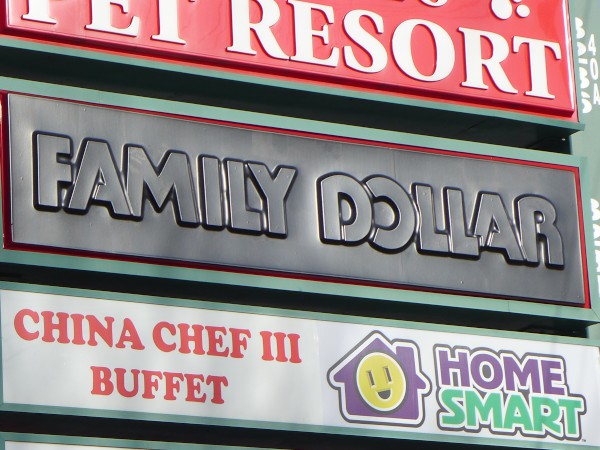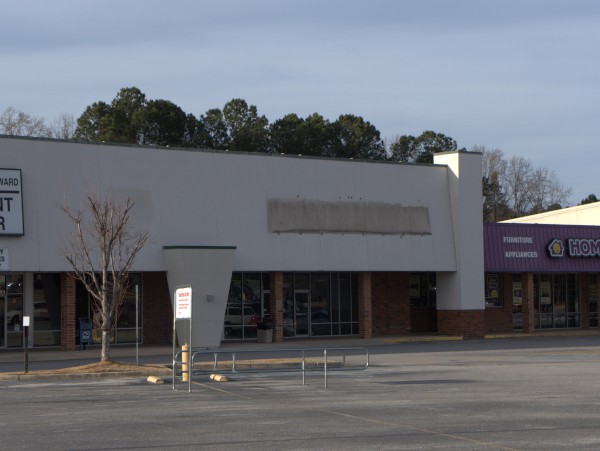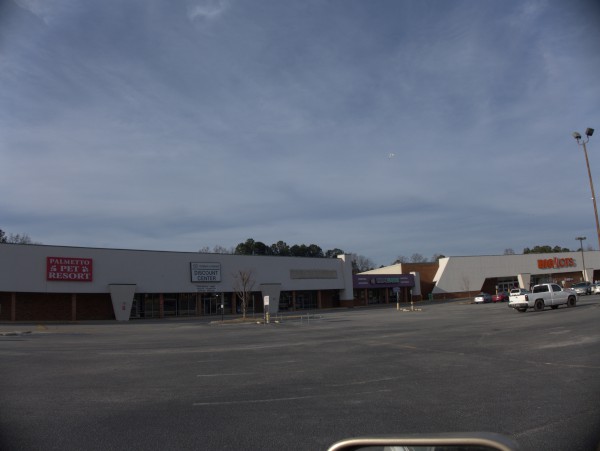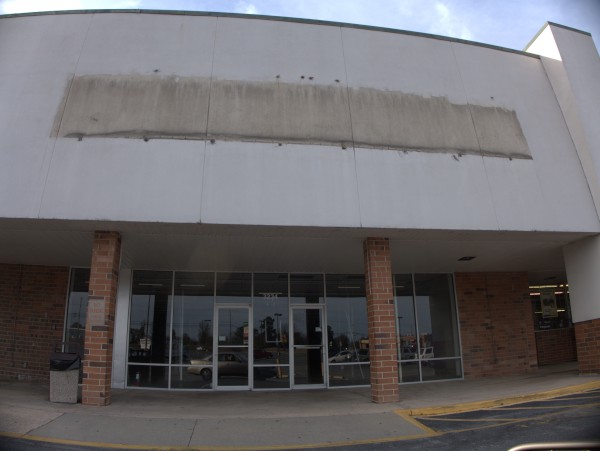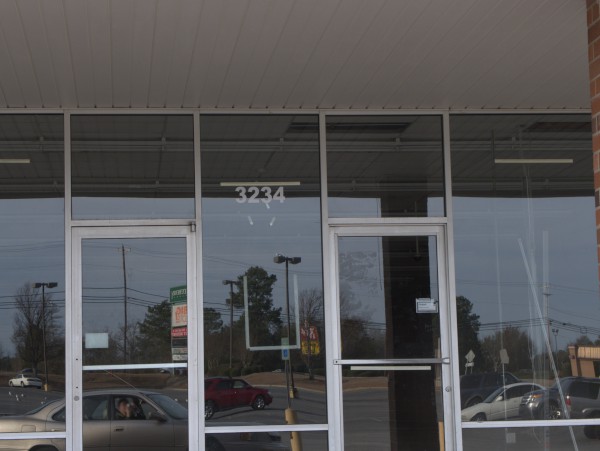 Woodberry Plaza is on US-1 West of I-26 and East of the Flea Market. I believe the last time it figured here was a mention for the old Winn-Dixie. Family Dollar was to the left of that store, and appears to have closed sometime in 2013 (or, at least it is still listed in the February 2013 phonebook).
There seems to have been a good bit of activity in this general type of store lately, with Dollar General making a big push, and Fred's largely giving up.
UPDATE: Commenter Andrew remarks that this store relocated, so I have added "moved" to the post title.
Posted at 12:07 am in Uncategorized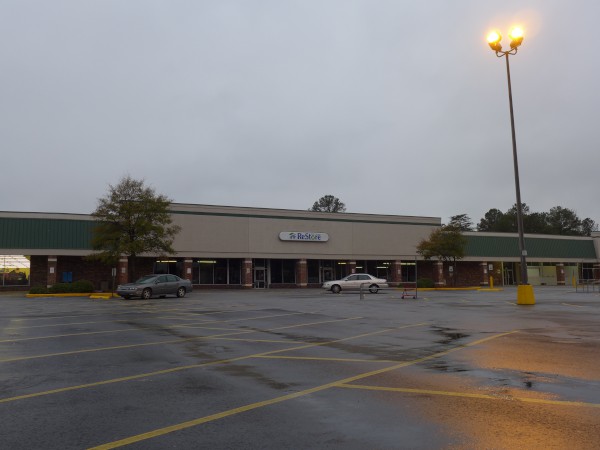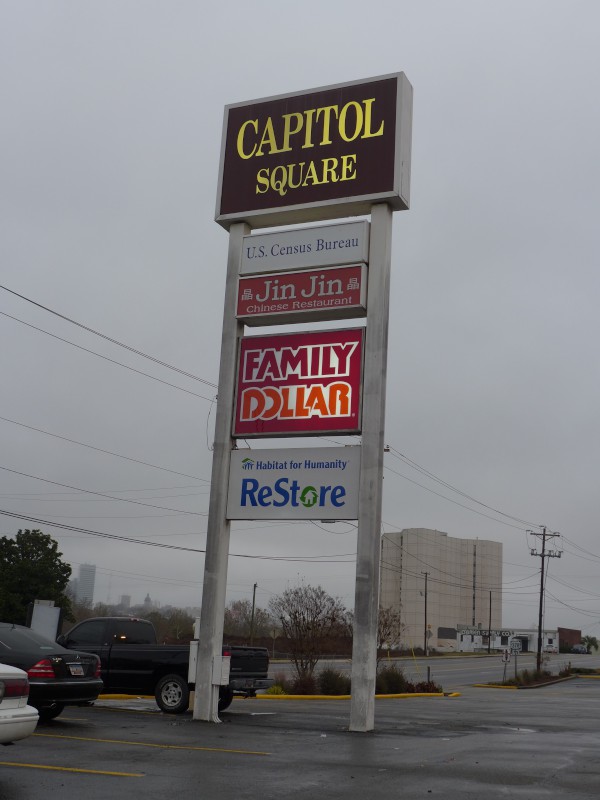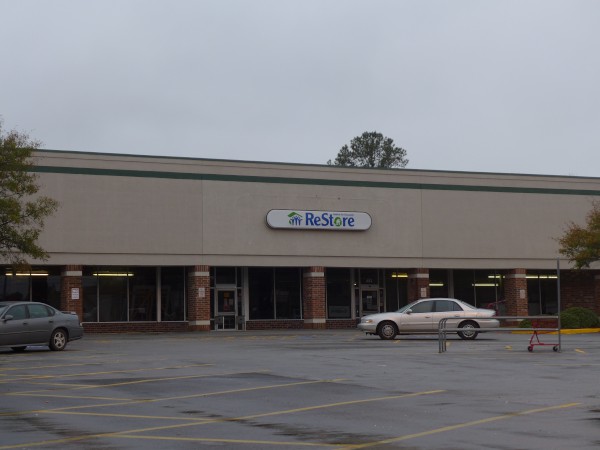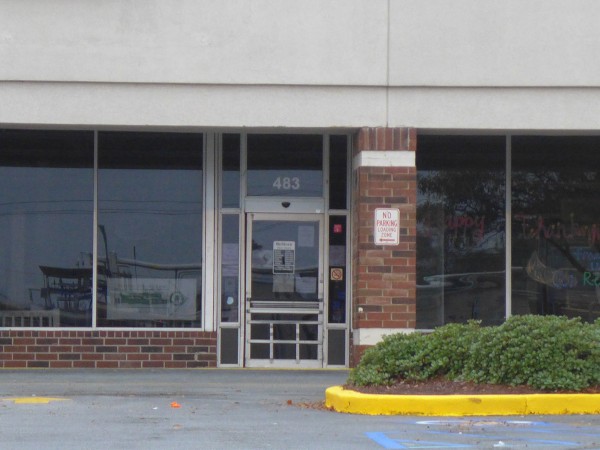 As nearly as I can tell, this Bi-Lo closed in 2006, leaving Capitol Square without an anchor store.
The space is now Habitat For Humanity's ReStore. I believe the closest Bi-Lo to this spot is now the one on US-1 near the Wal-Mart.
Posted at 12:31 am in Uncategorized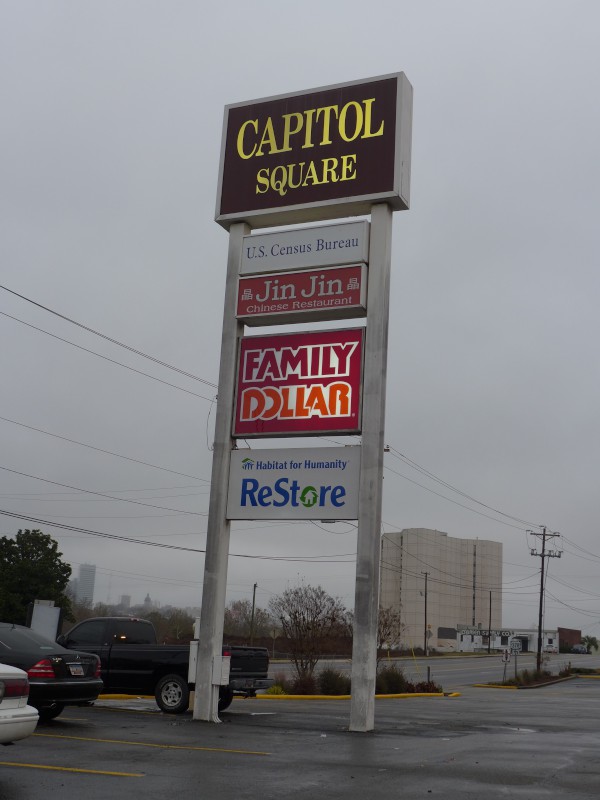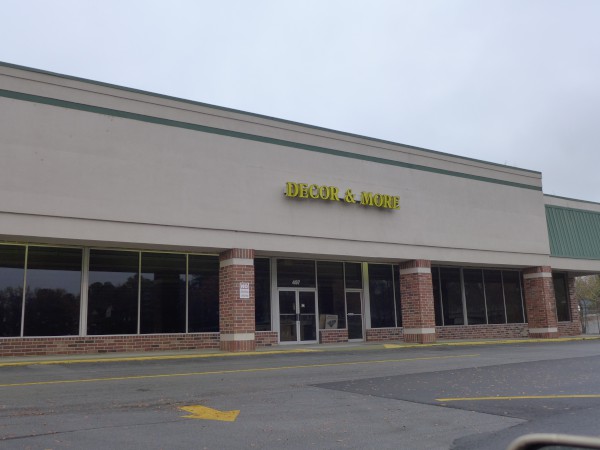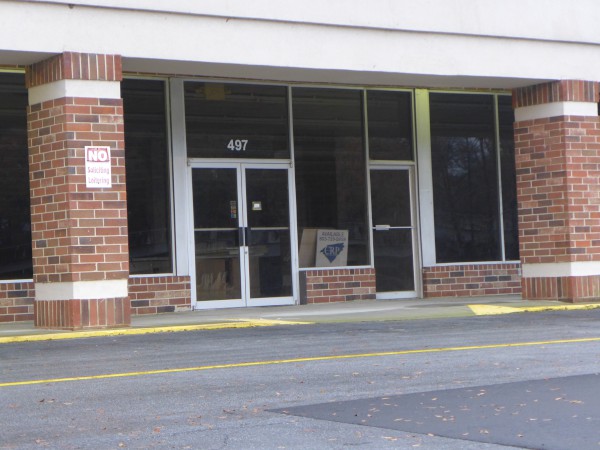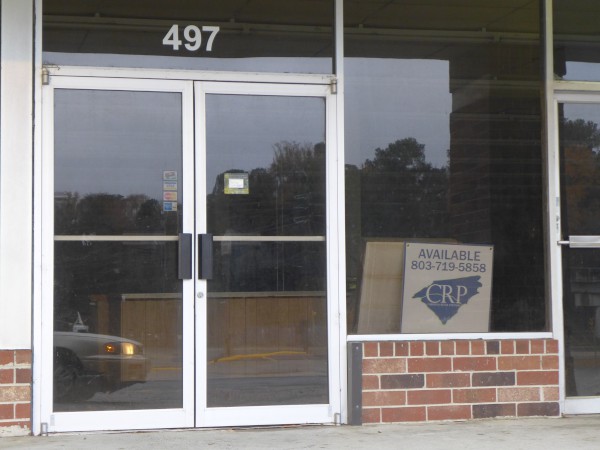 Capitol Square is across Sunset Boulevard from the Chicken Plant, and more or less adjacent to the old Dairy Queen.
I don't know much about Decor & More other than it presumably sold decorative home accessories and closed around 2006.