Archive for the 'West Columbia' tag
Posted at 12:00 am in Uncategorized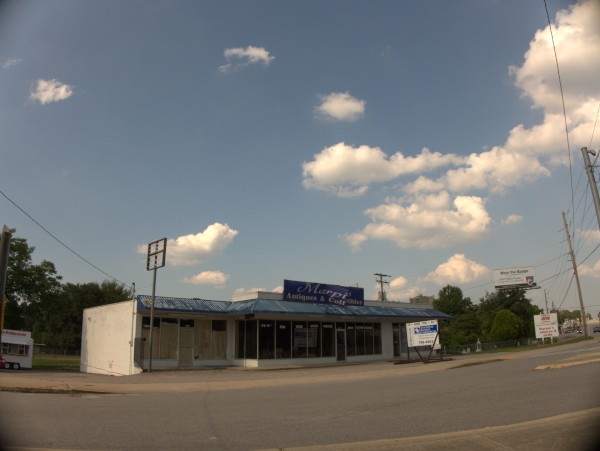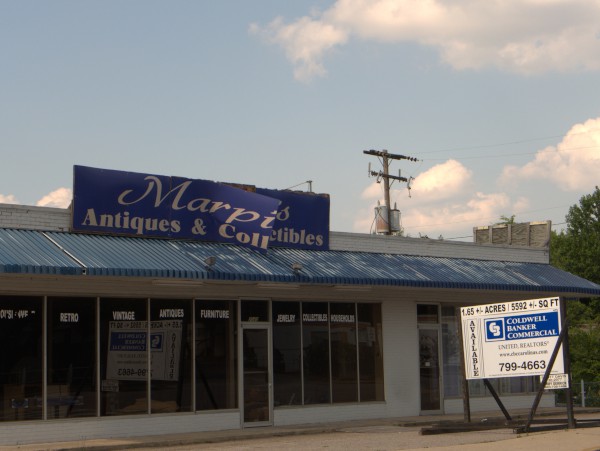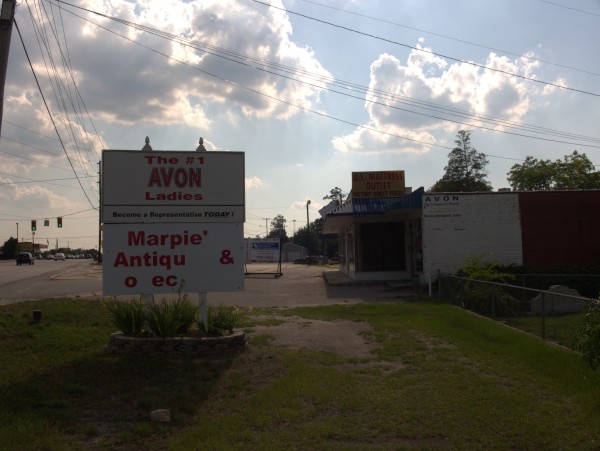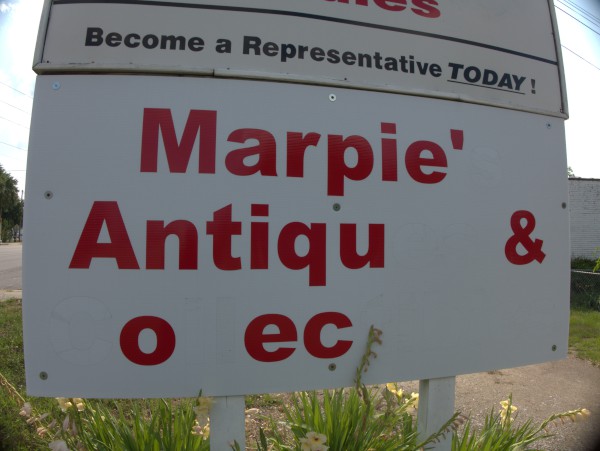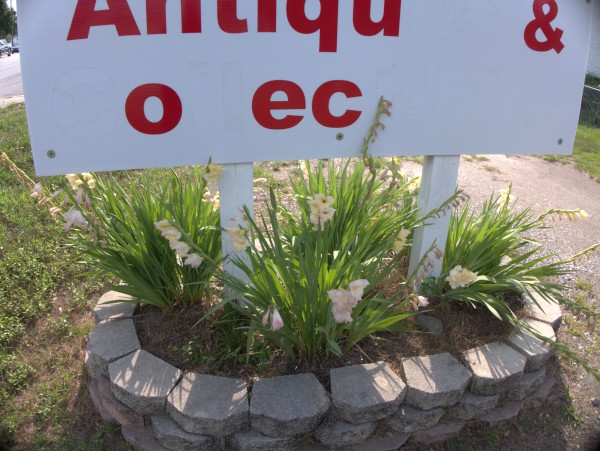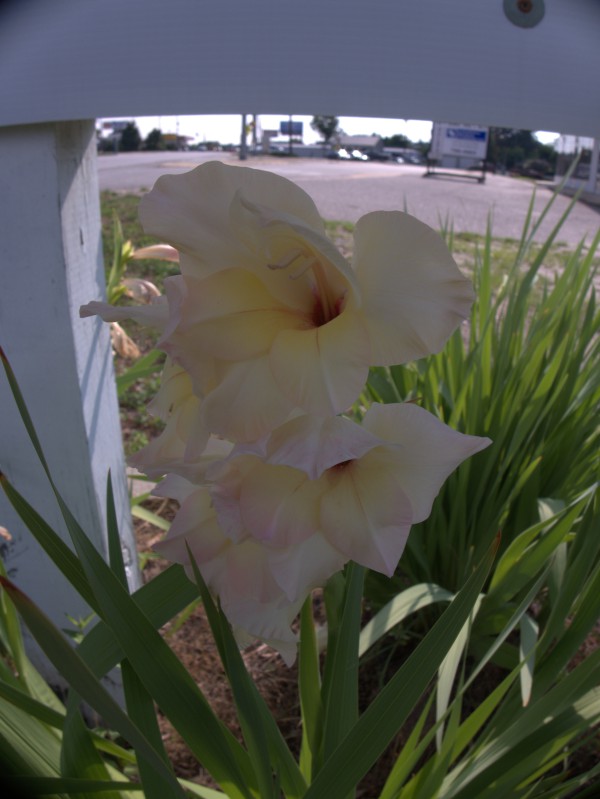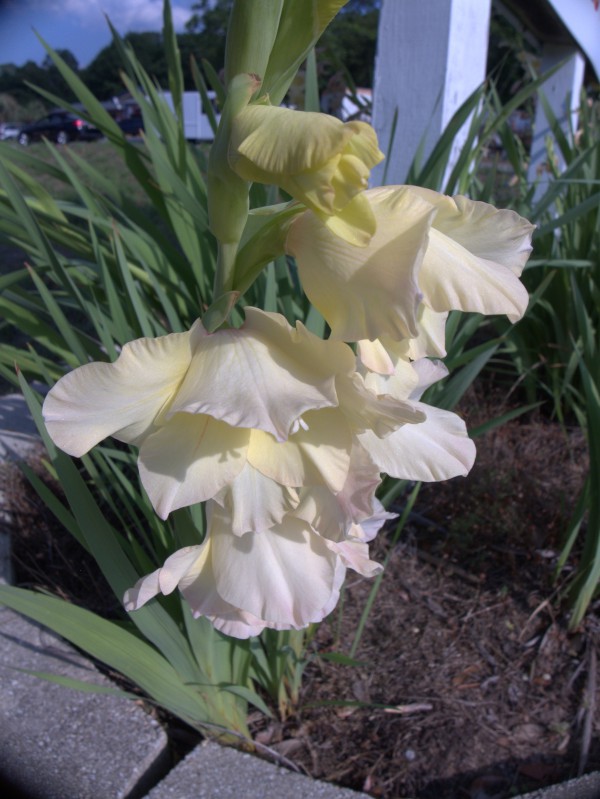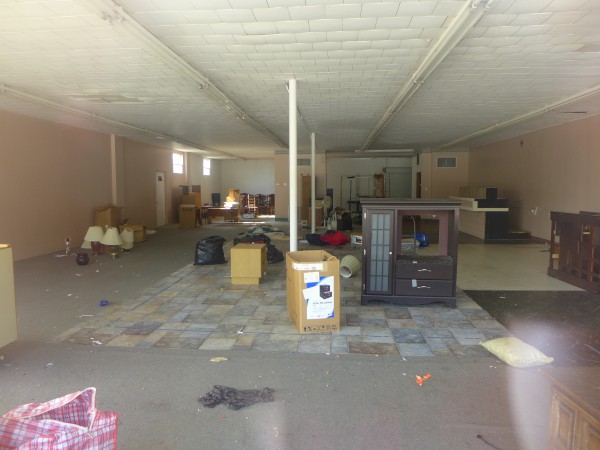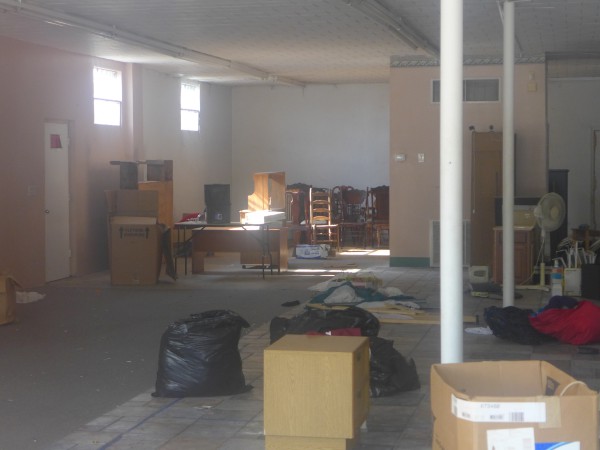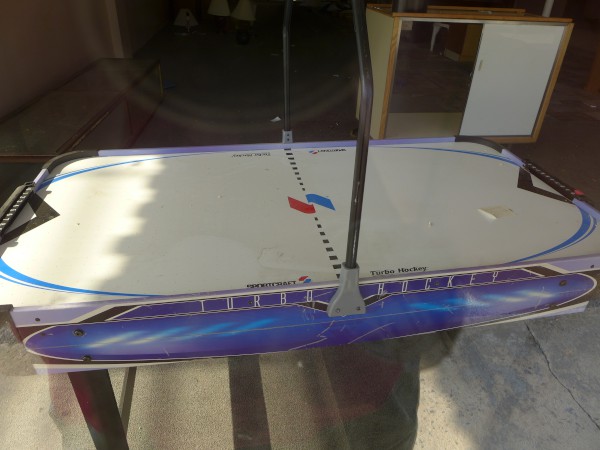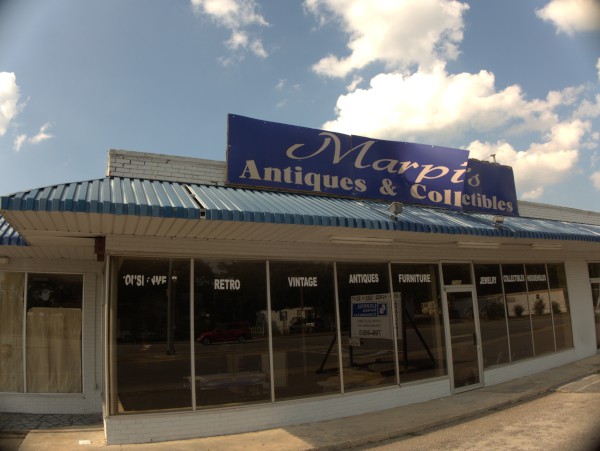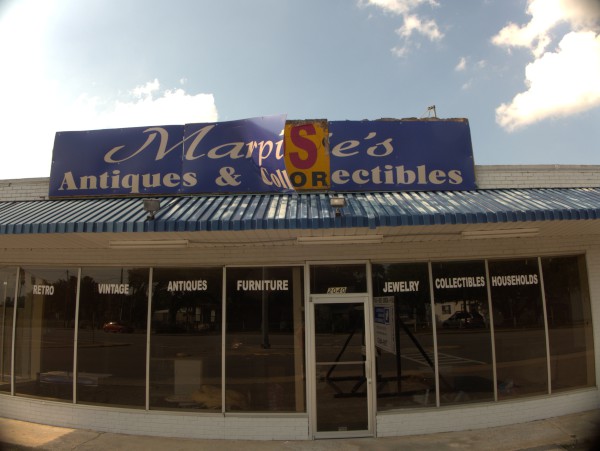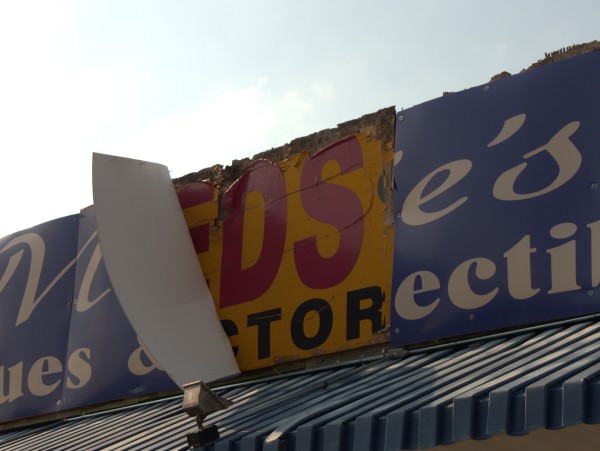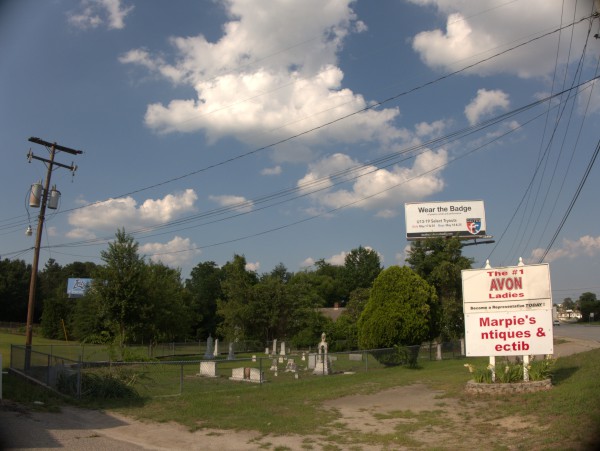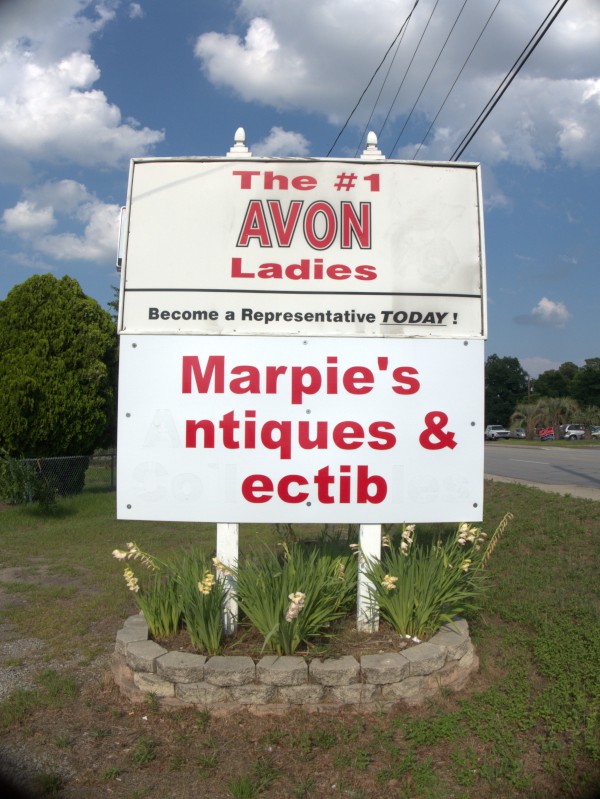 Commenter James reports the closing of Marpie's Antiques & Collectibles on Augusta Road.
This is an interesting location in a building which is shared with Avon and has nice little family plot outside. The peeling marquee sign reveals part of the name of a previous business underneath, but I am unable to make it out. It appears to be

EDS
ector

UPDATE 24 June 2014 -- Here's some pictures of the previous location at 910 Meeting Street: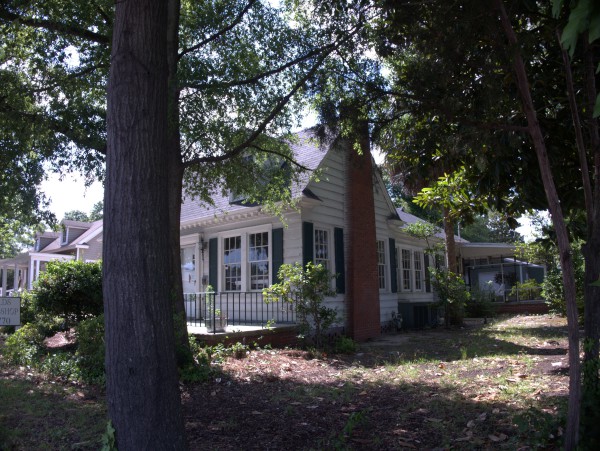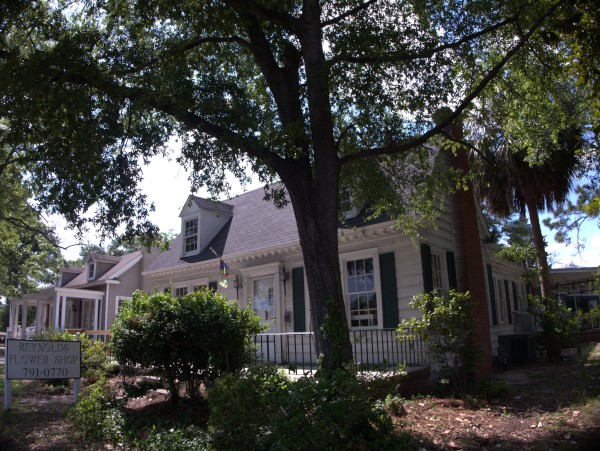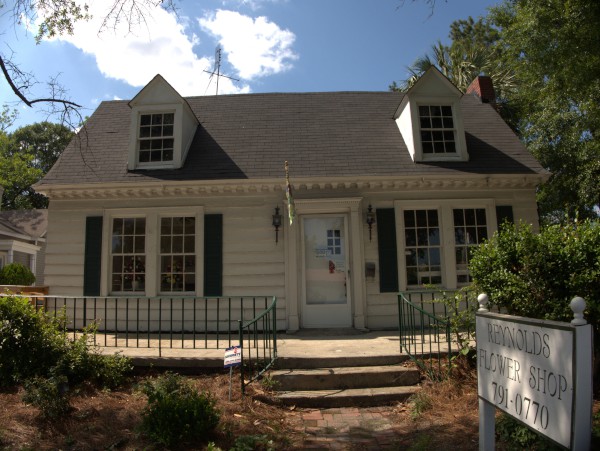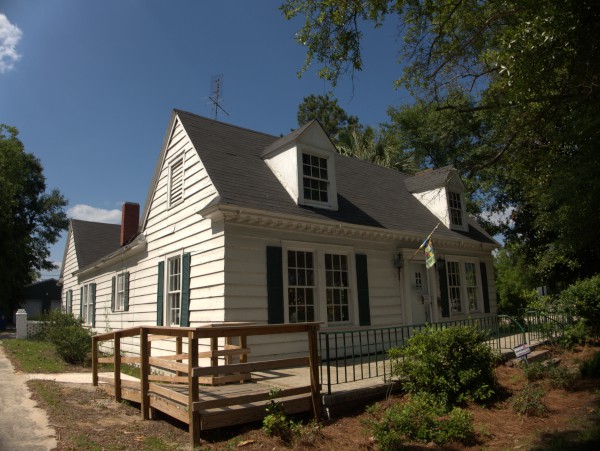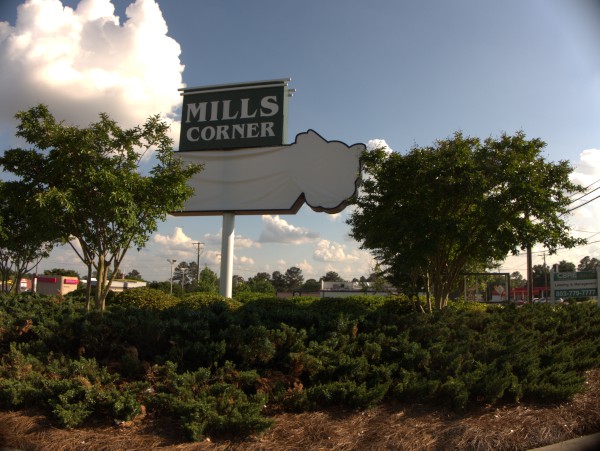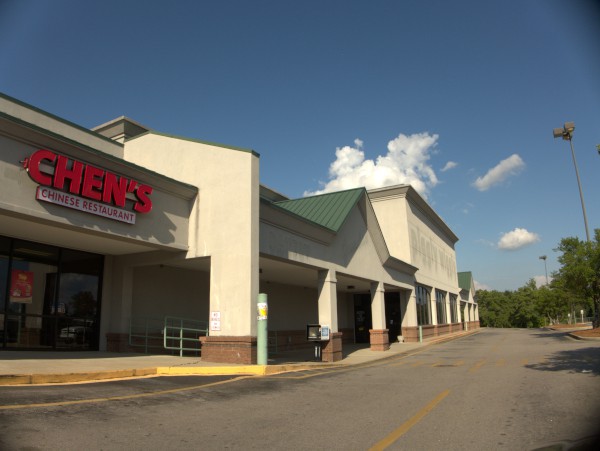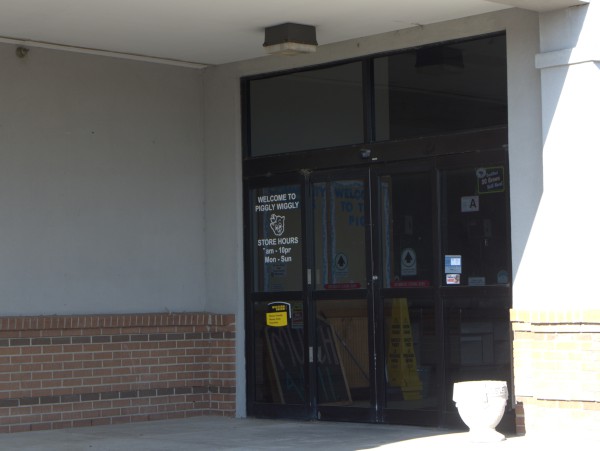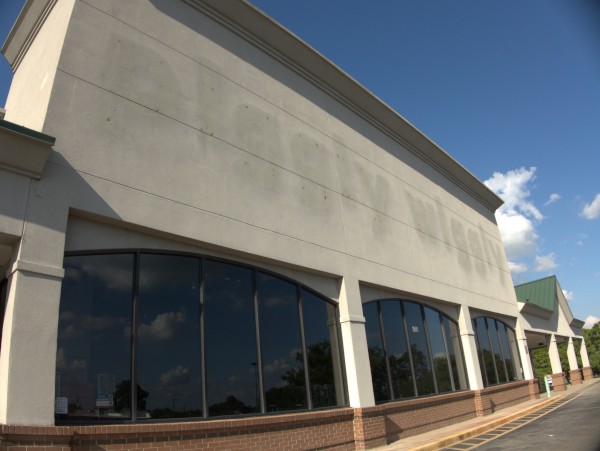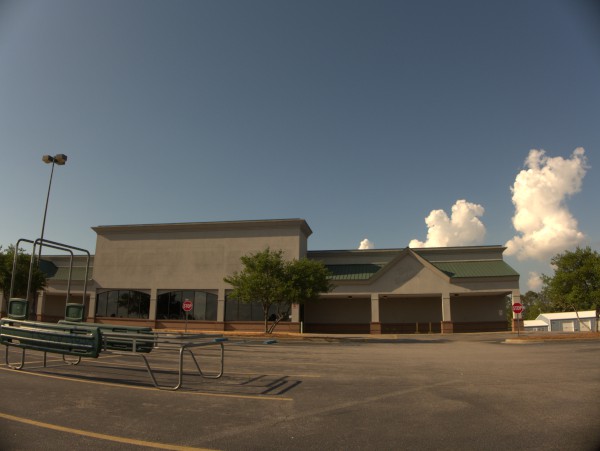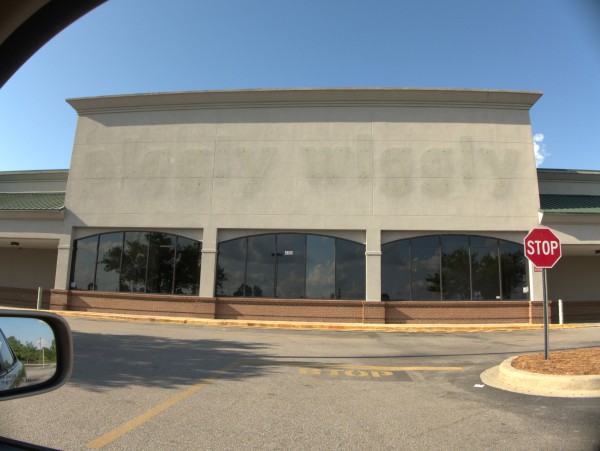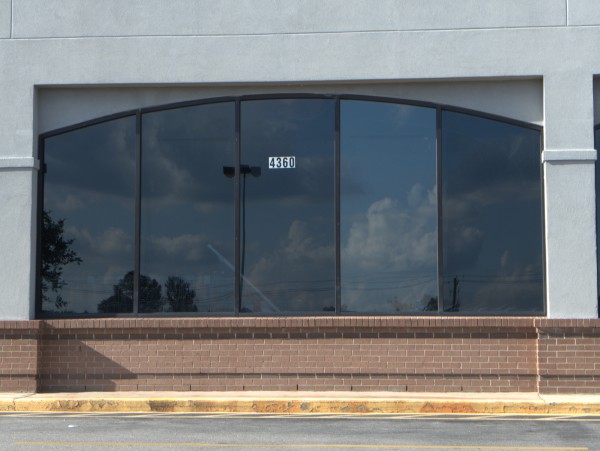 Here's another Pig closing from last year. This one is on the East side of US-1 not too far from the Barnyard flea market. Interestingly, the address is Lexington, though I did not think Lexington started that far South.
Though several recently closed Pigs have become Bi-Los, there is no sign of another tenant for this one yet.
(Hat tip to commenter Andrew)
UPDATE 1 March 2016 -- As mentioned in the comments, this is now KJ's IGA: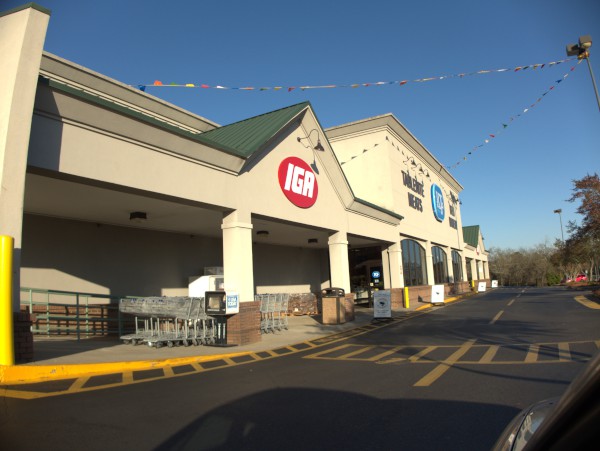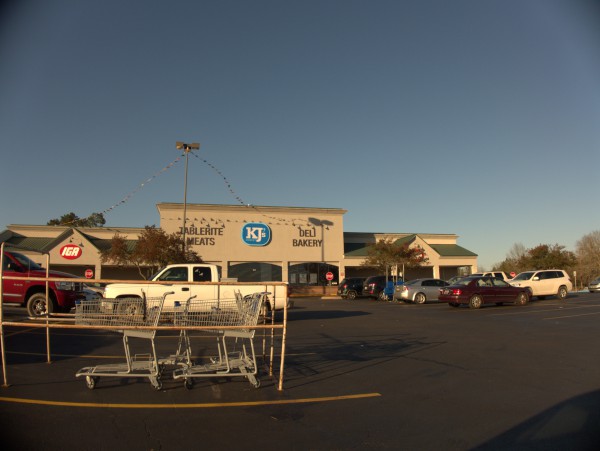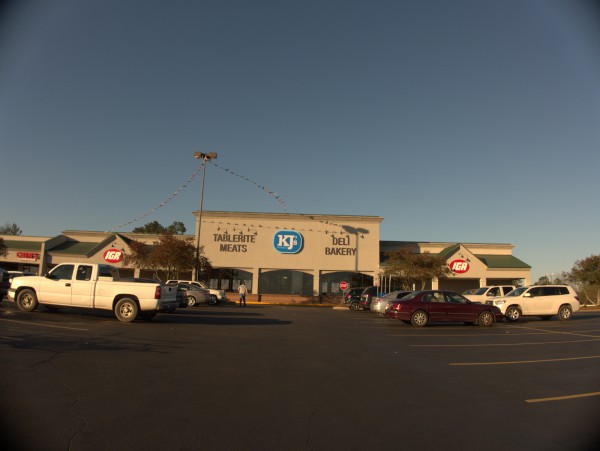 Posted at 11:59 pm in Uncategorized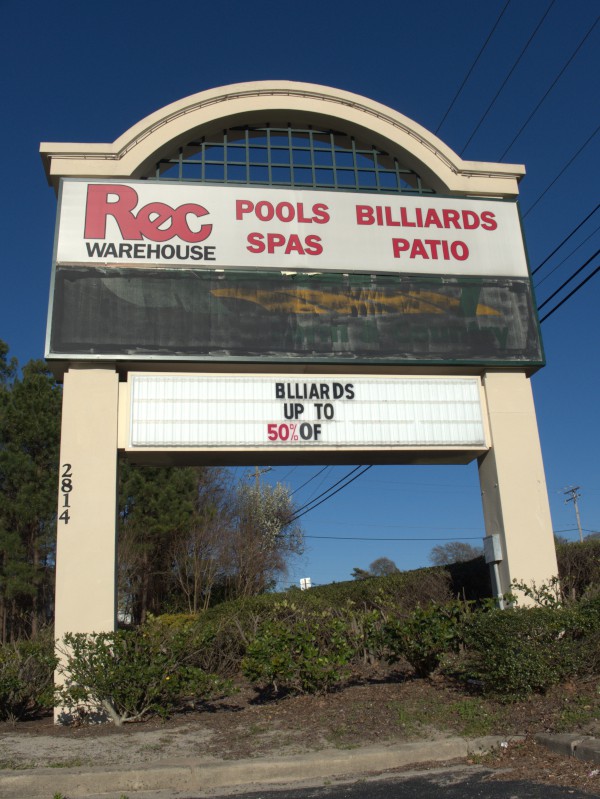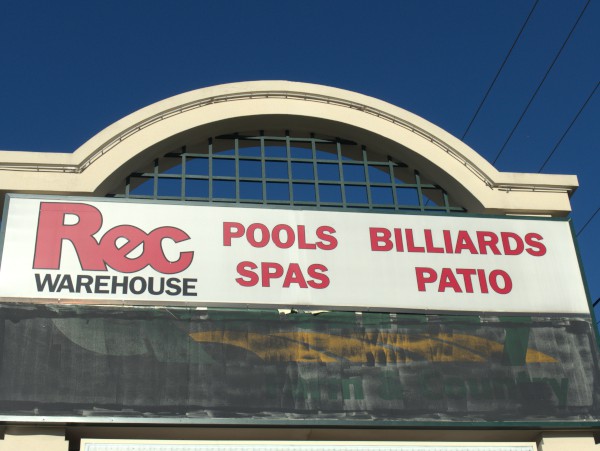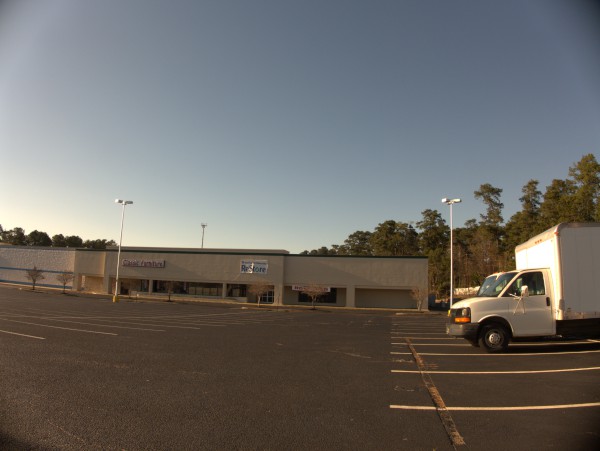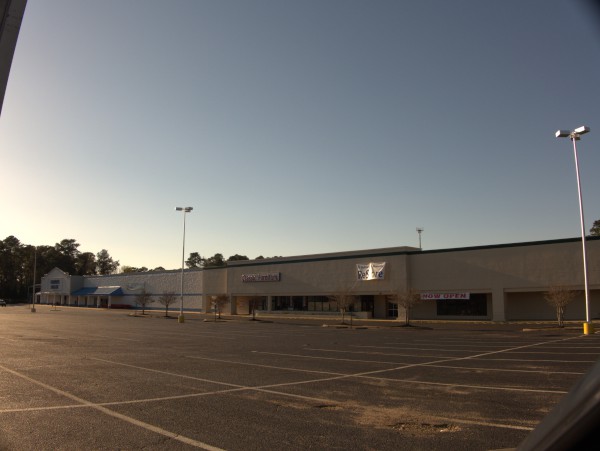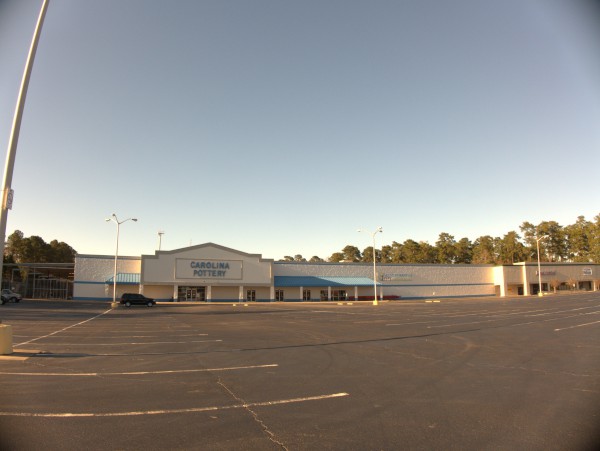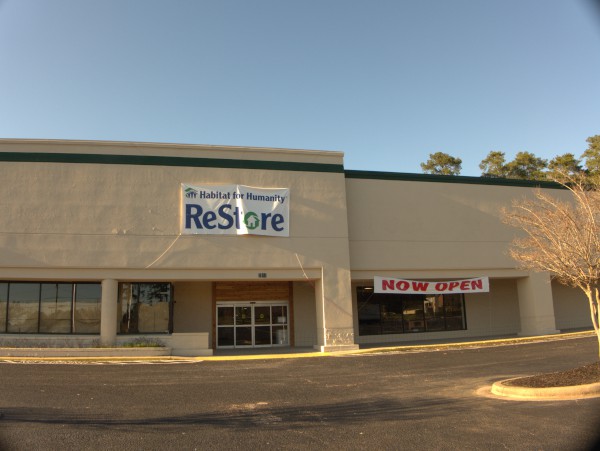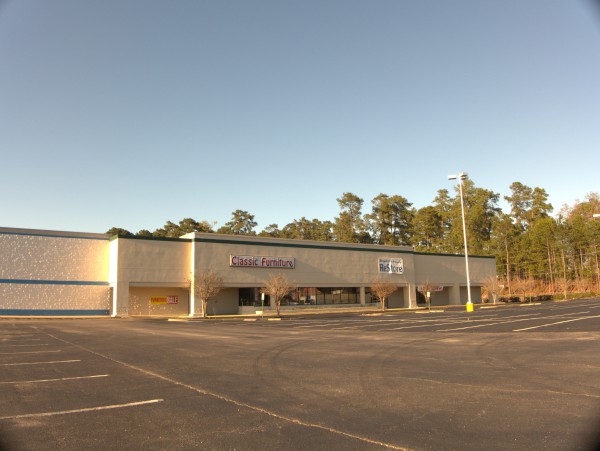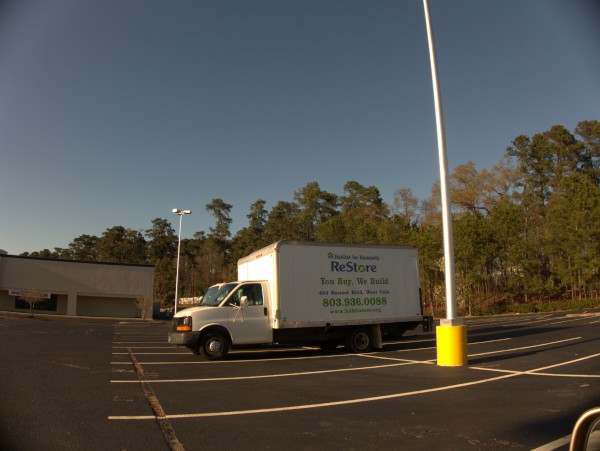 Commenter James points out that this recreational equipment and fixture store on US-1 near I-26 has closed. I have to admit that it was never on my radar screen as I can't imagine buying anything along those lines. I guess this was not a sentiment unique to me..
(Hat tip to commenter James)
Posted at 12:10 am in Uncategorized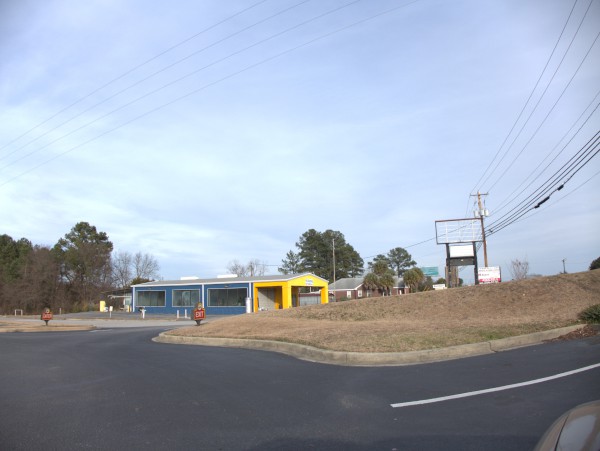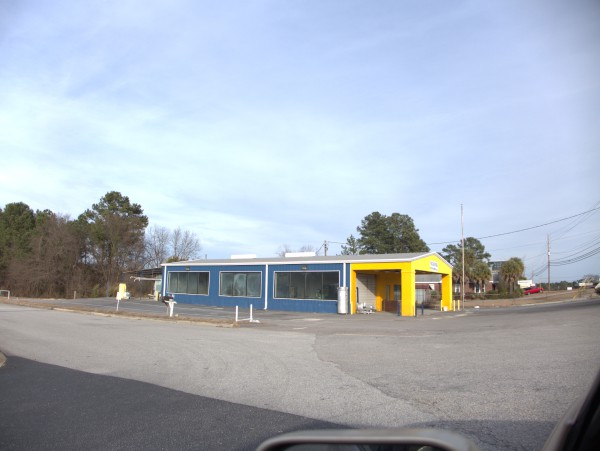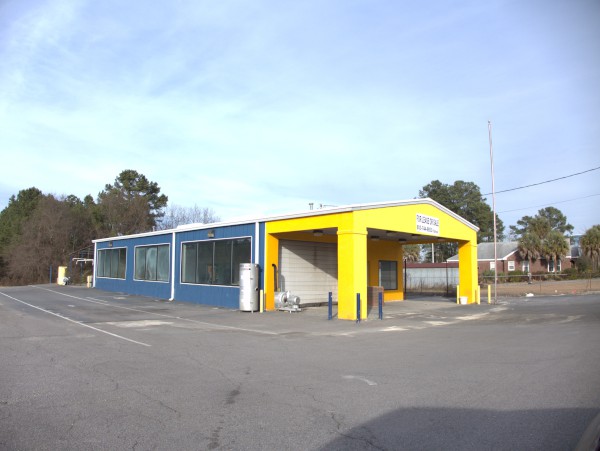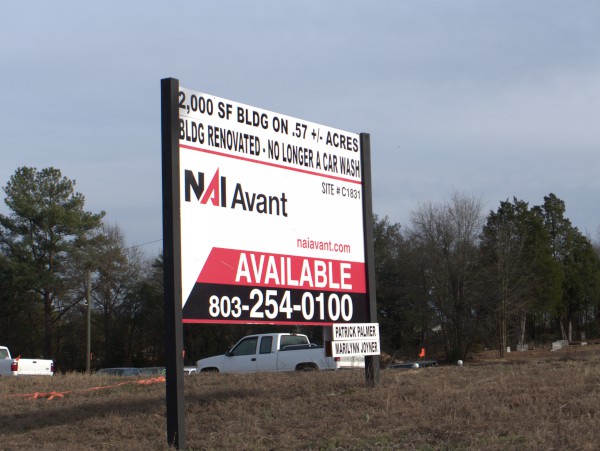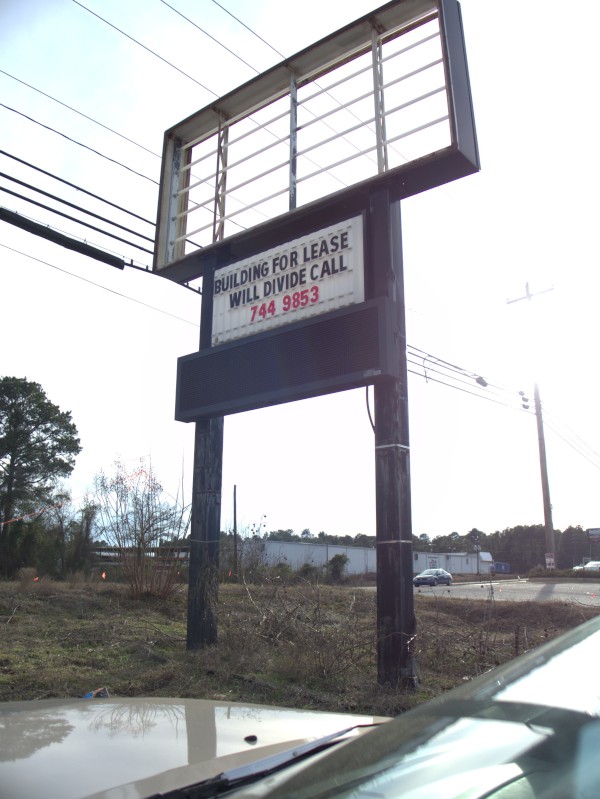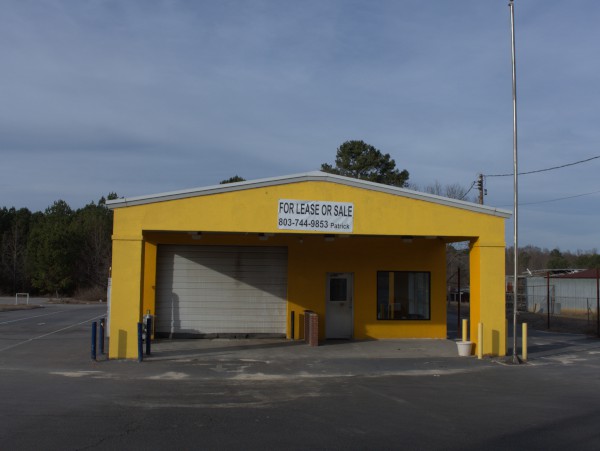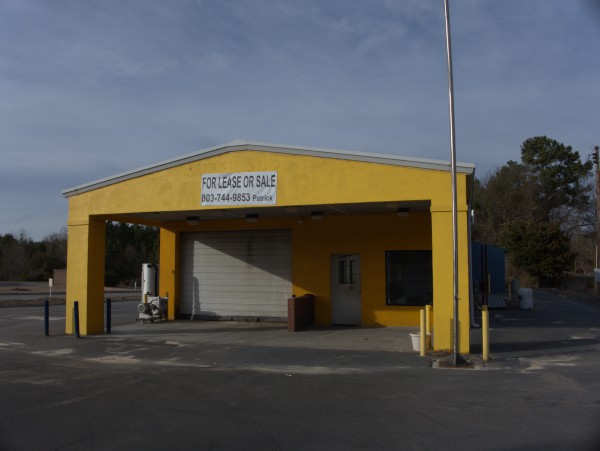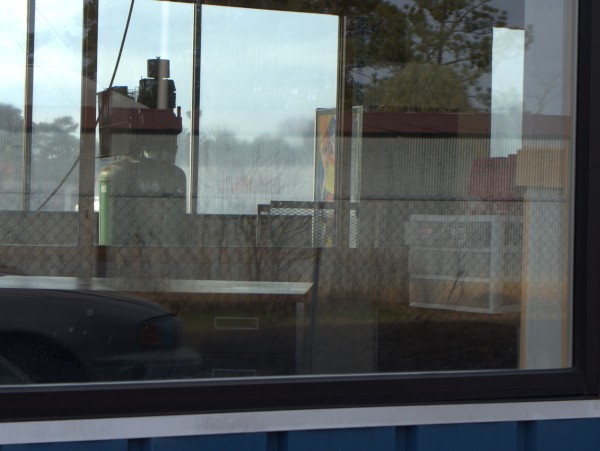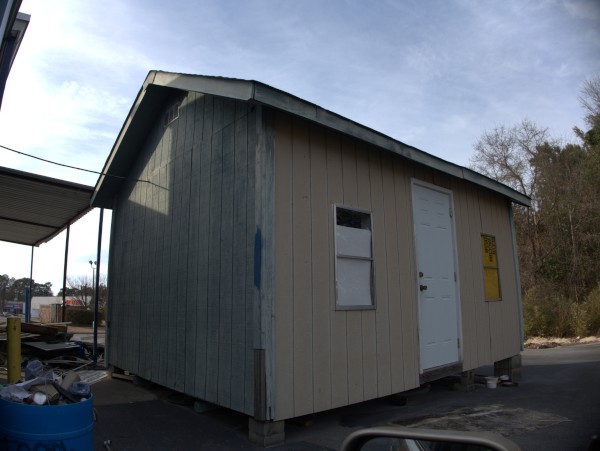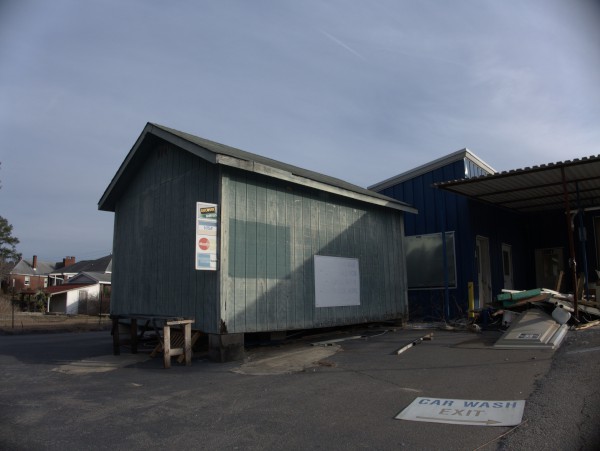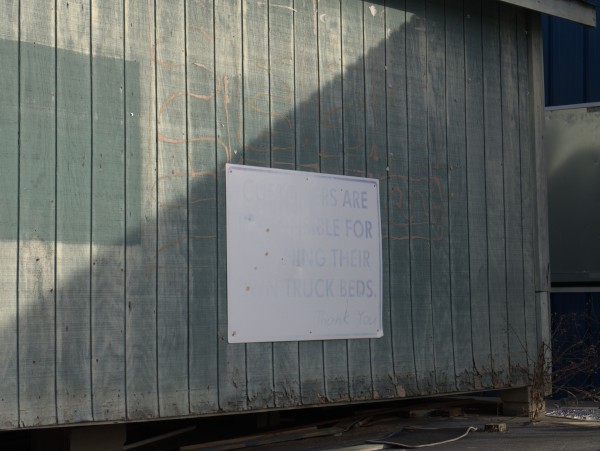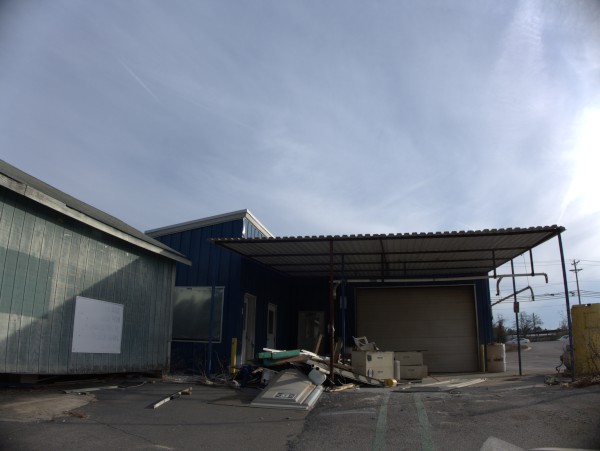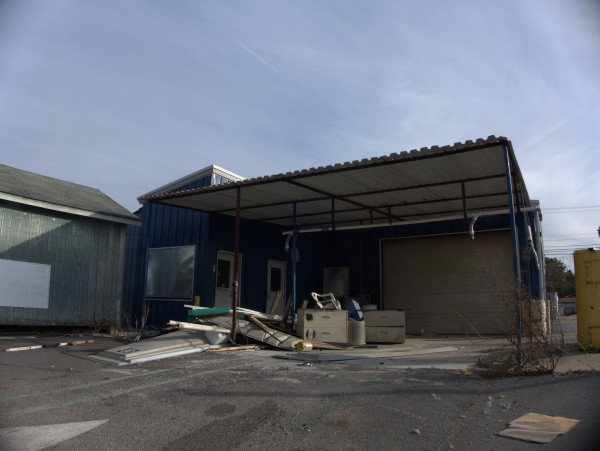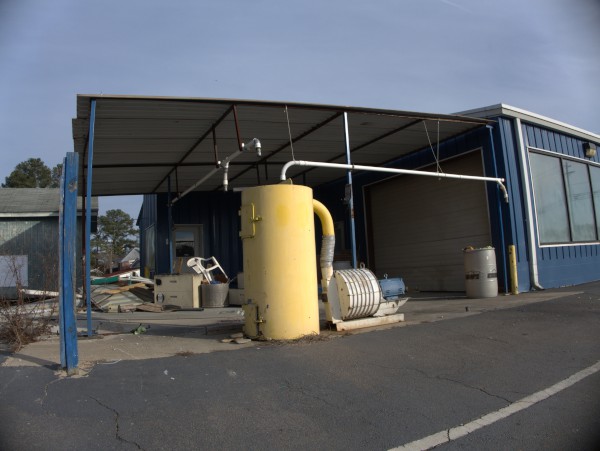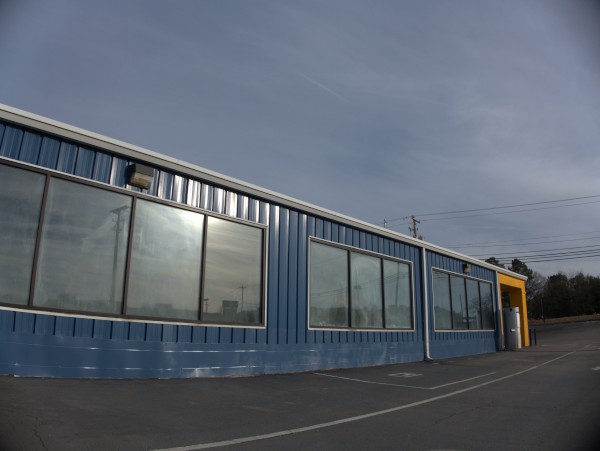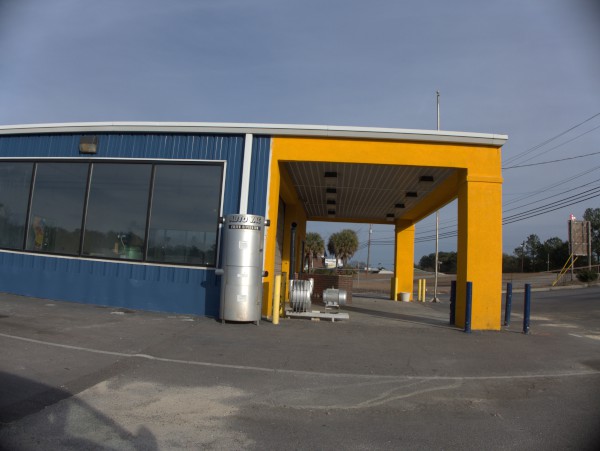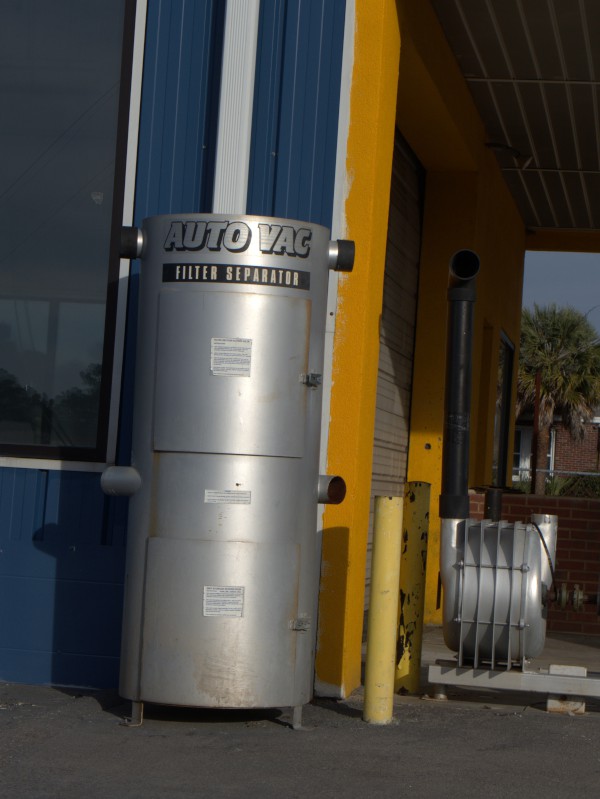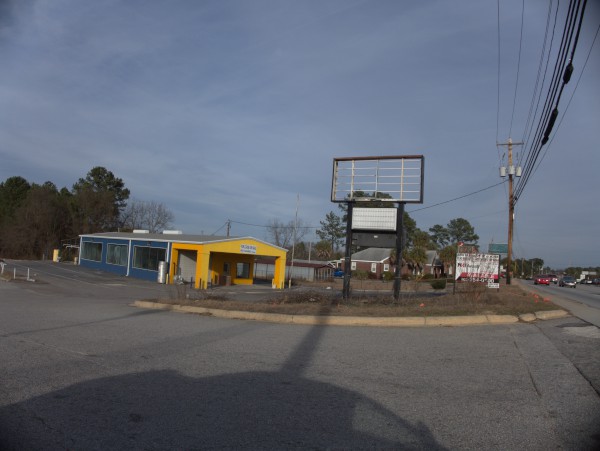 This "No Longer A Car Wash" is on US-1 next to the Woodberry Plaza Wendy's.
Google StreetView shows it still in operation in 2011, but by sometime in 2012, the suds had blown away..
Posted at 10:44 pm in Uncategorized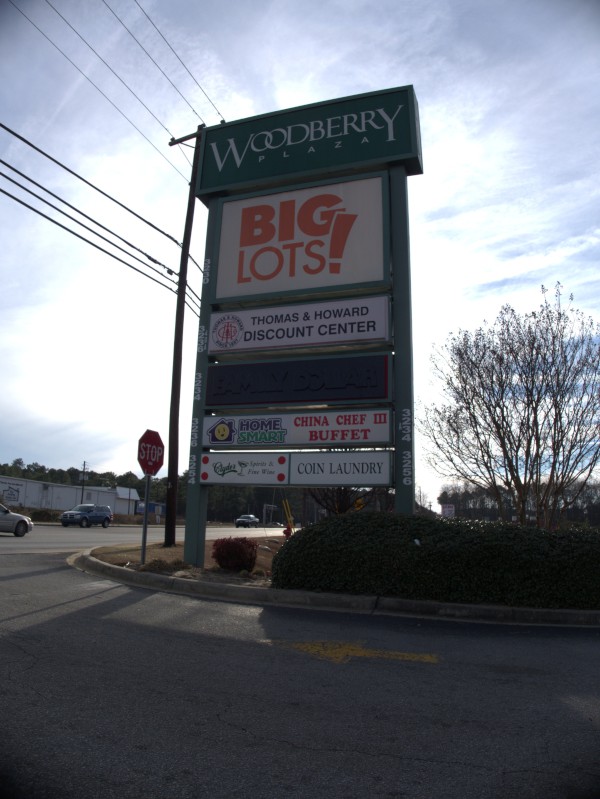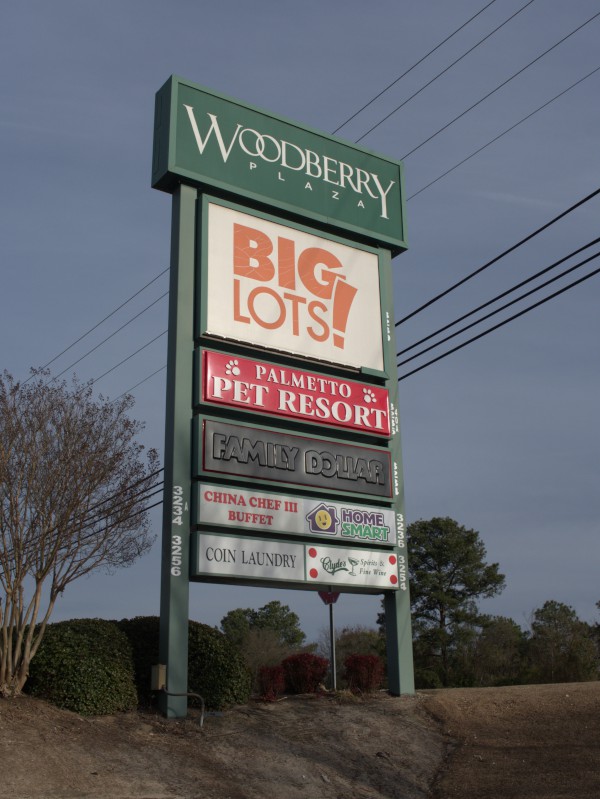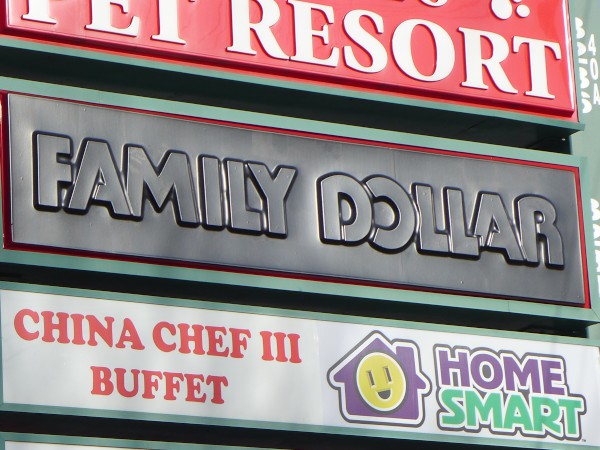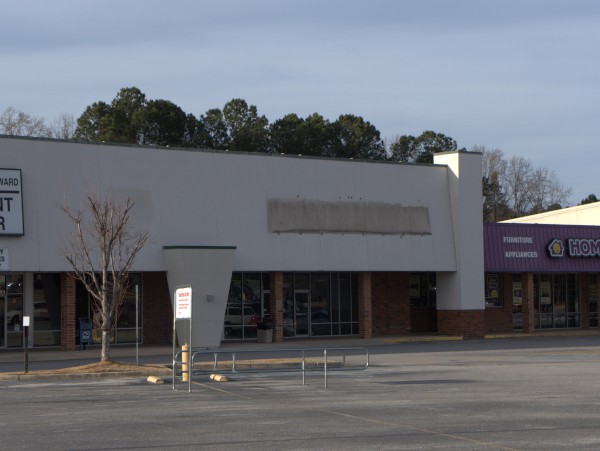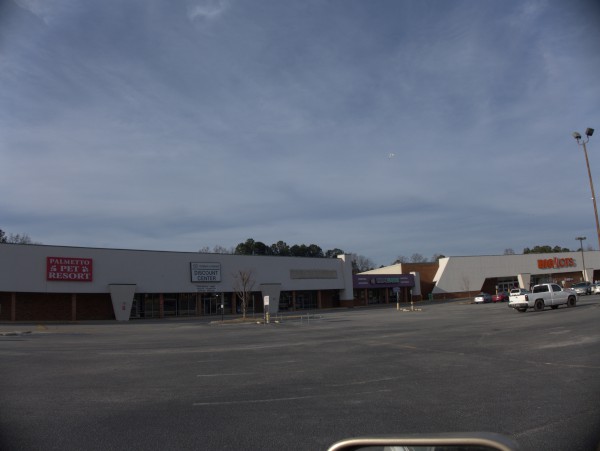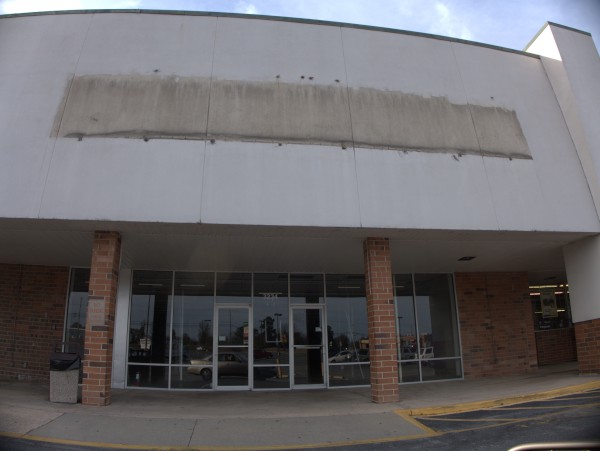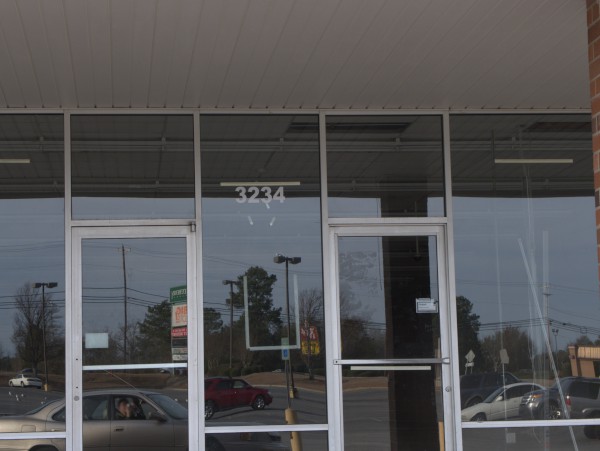 Woodberry Plaza is on US-1 West of I-26 and East of the Flea Market. I believe the last time it figured here was a mention for the old Winn-Dixie. Family Dollar was to the left of that store, and appears to have closed sometime in 2013 (or, at least it is still listed in the February 2013 phonebook).
There seems to have been a good bit of activity in this general type of store lately, with Dollar General making a big push, and Fred's largely giving up.
UPDATE: Commenter Andrew remarks that this store relocated, so I have added "moved" to the post title.
Posted at 12:07 am in Uncategorized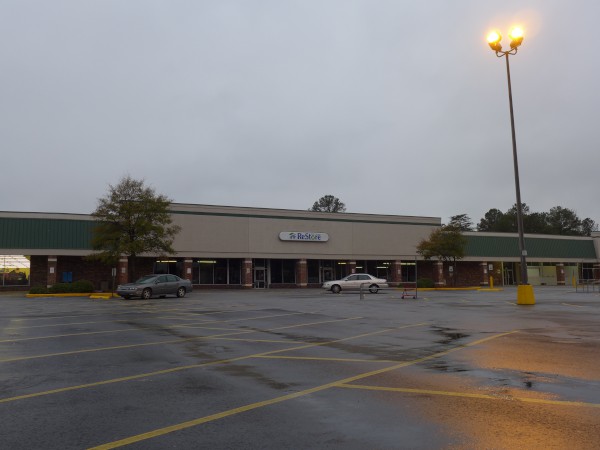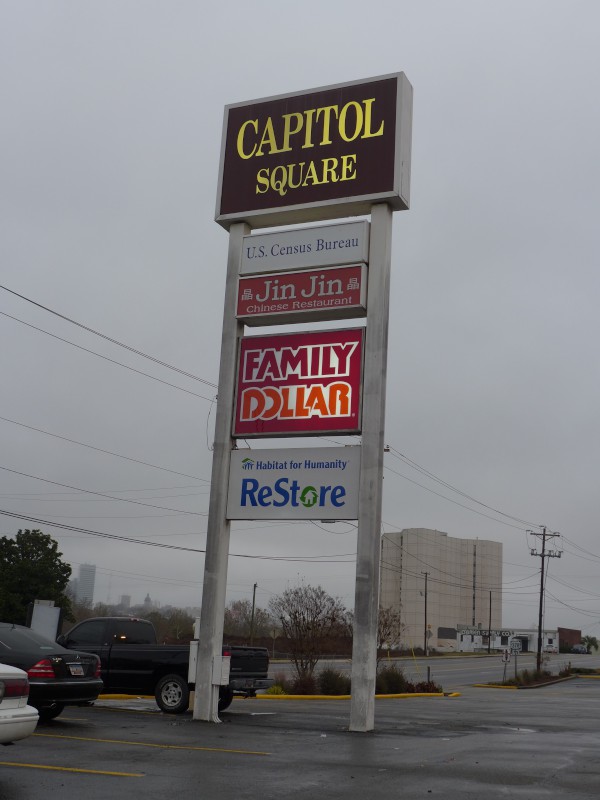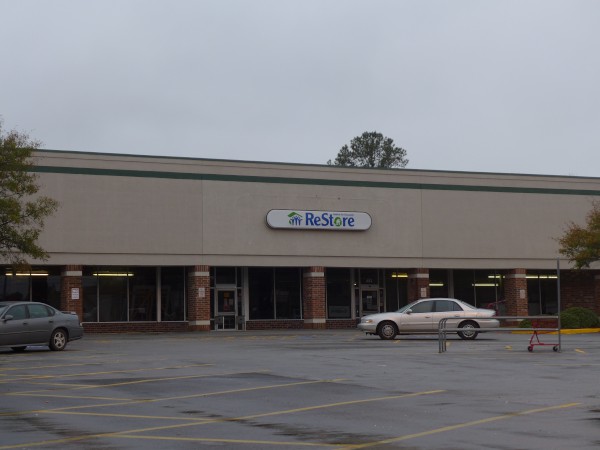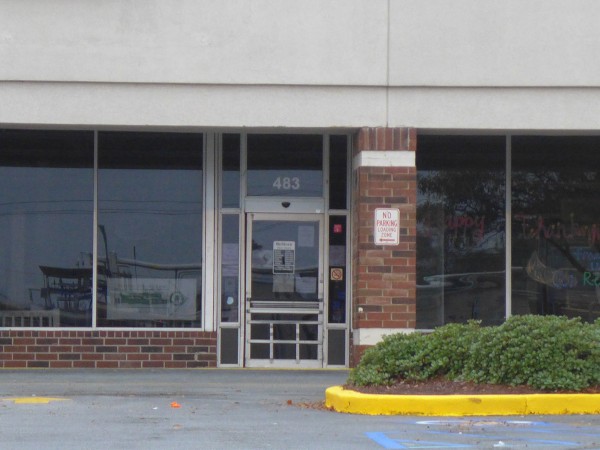 As nearly as I can tell, this Bi-Lo closed in 2006, leaving Capitol Square without an anchor store.
The space is now Habitat For Humanity's ReStore. I believe the closest Bi-Lo to this spot is now the one on US-1 near the Wal-Mart.
Posted at 12:31 am in Uncategorized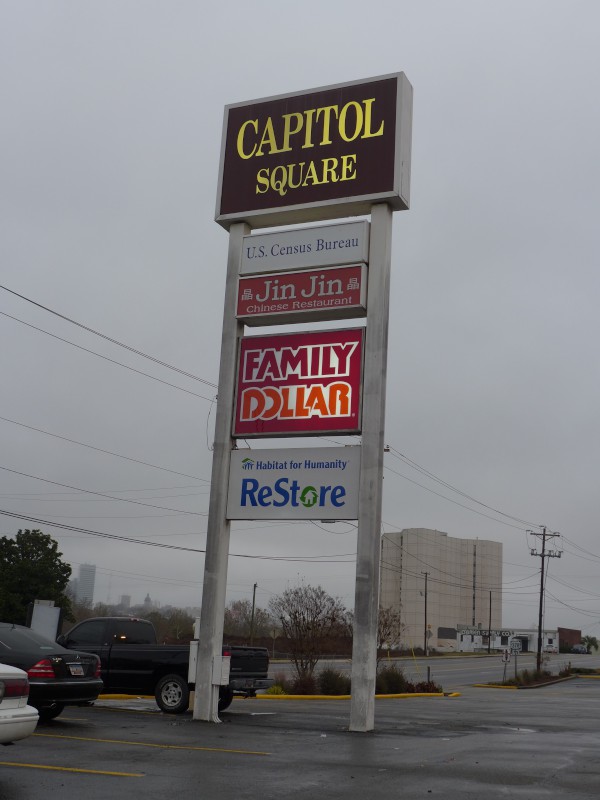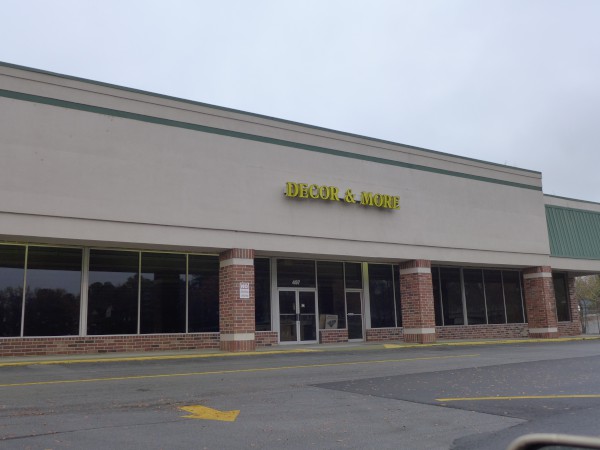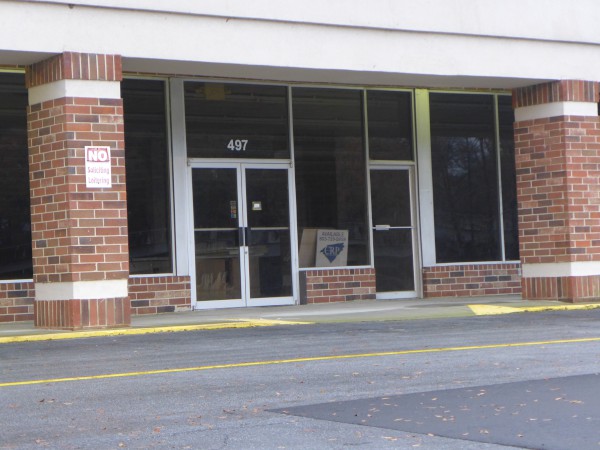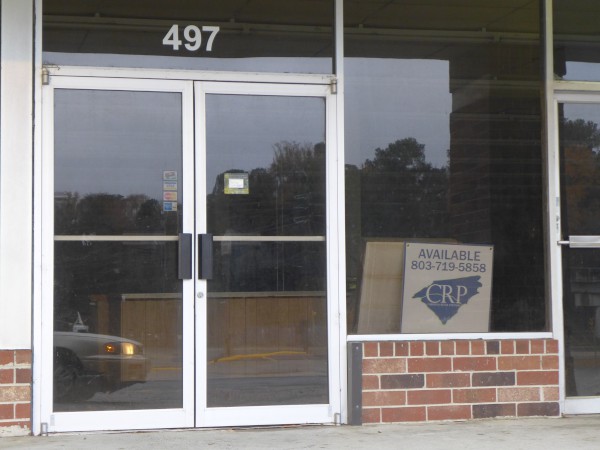 Capitol Square is across Sunset Boulevard from the Chicken Plant, and more or less adjacent to the old Dairy Queen.
I don't know much about Decor & More other than it presumably sold decorative home accessories and closed around 2006.
Posted at 12:59 am in Uncategorized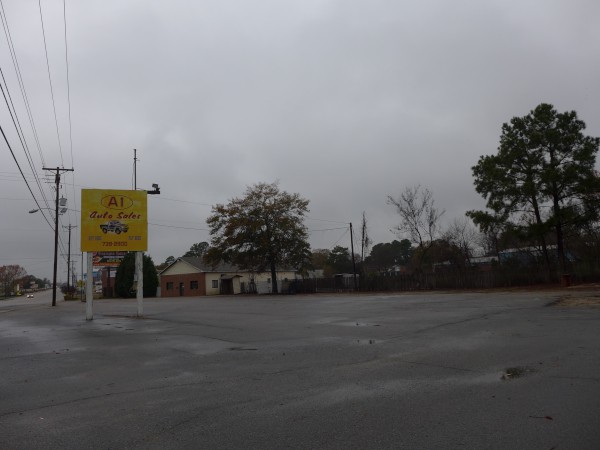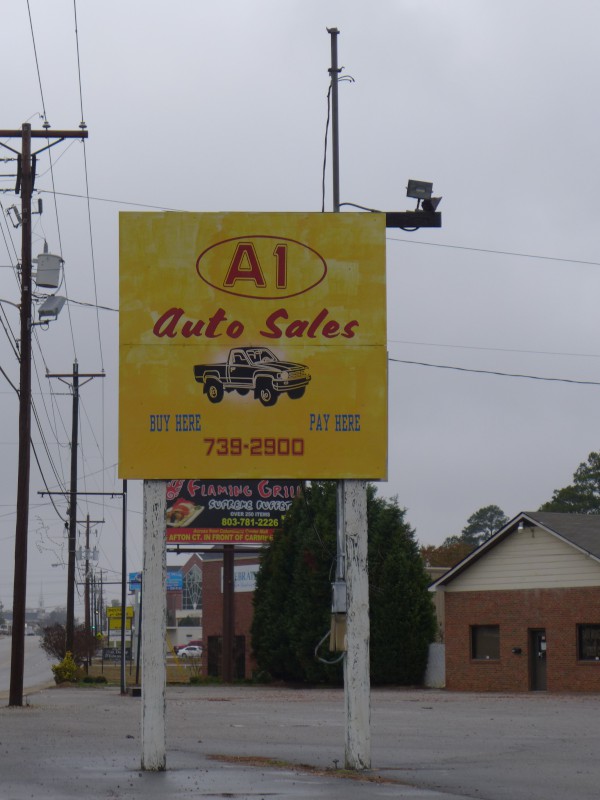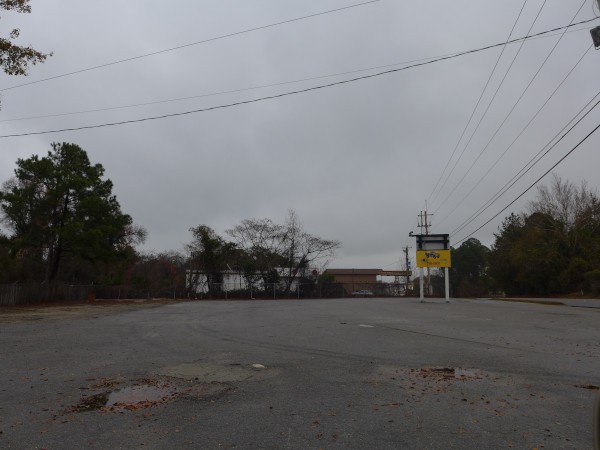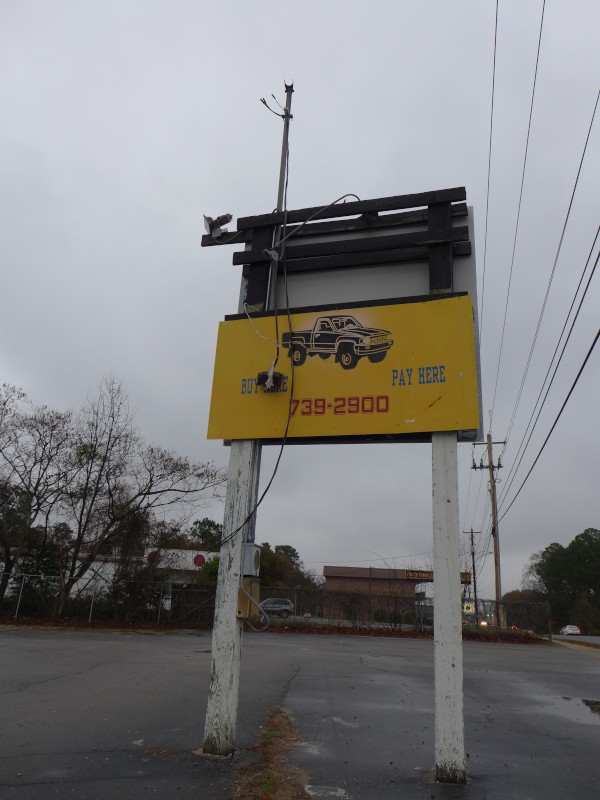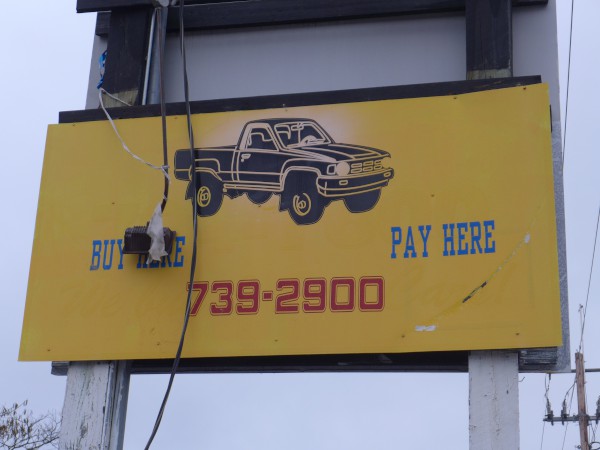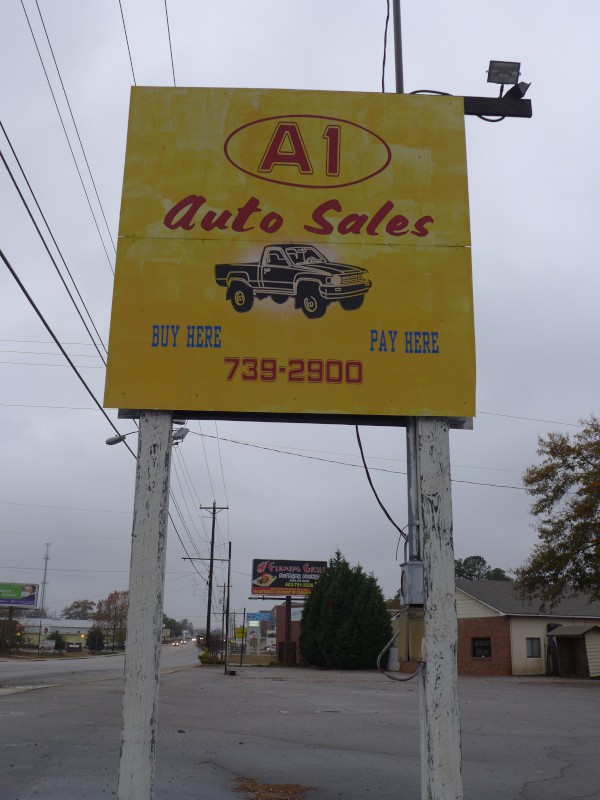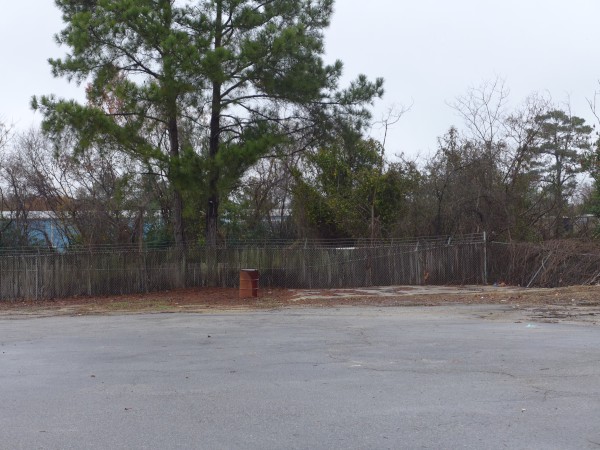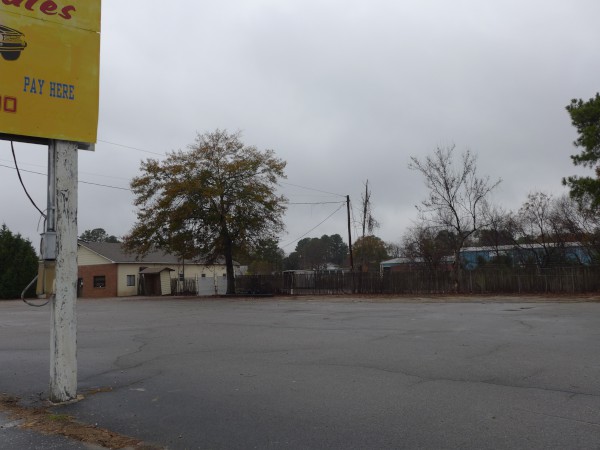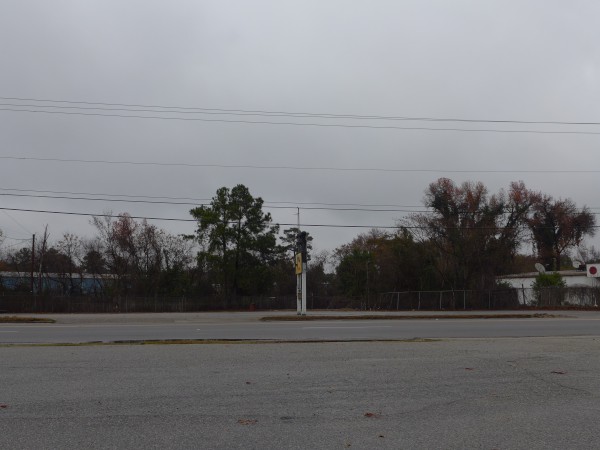 If this auto lot, just south of the New Brookland Baptist Church, had an office, it must have been in a trailer.
Seems like it would be a good place to sell Christmas trees, but it's too late for this year, I guess.
(Hat tip to commenter James)
Posted at 1:41 am in Uncategorized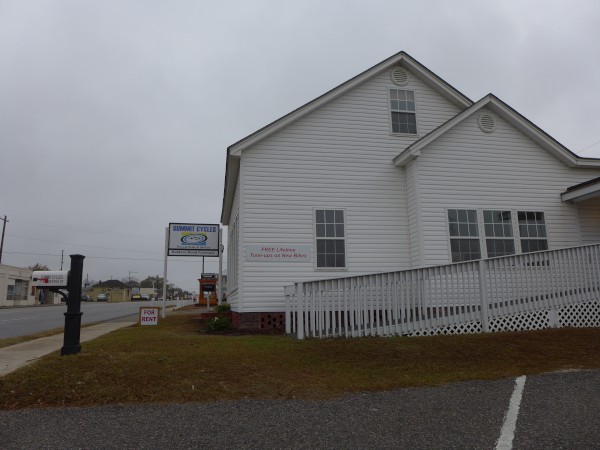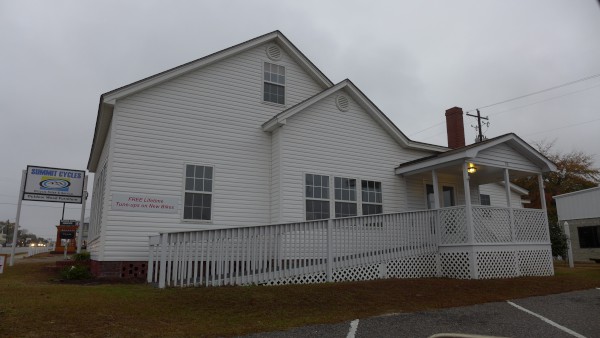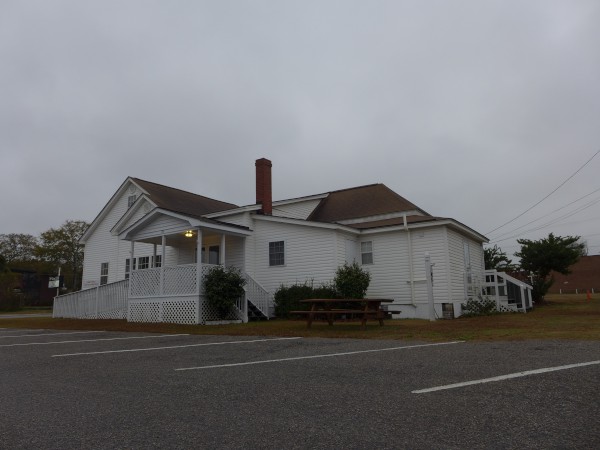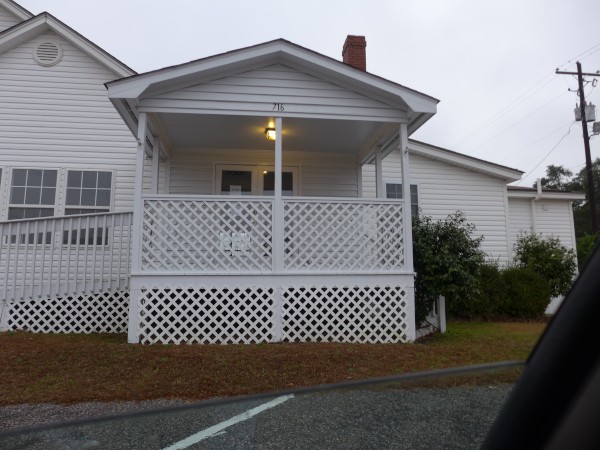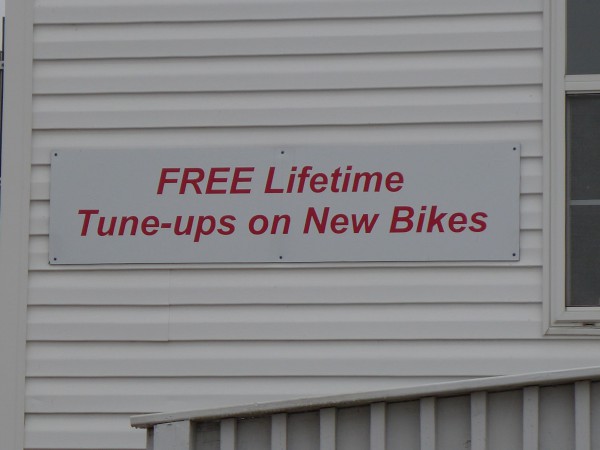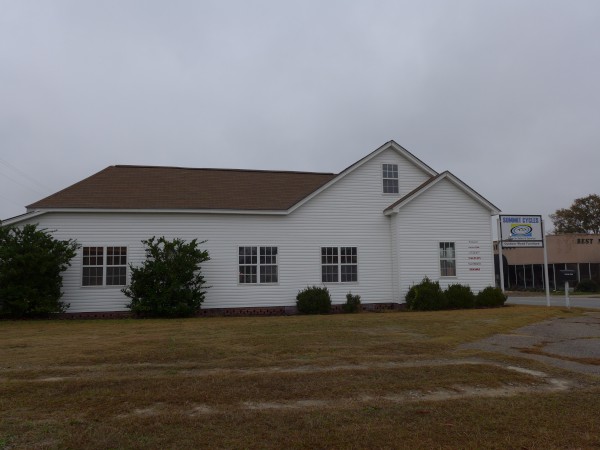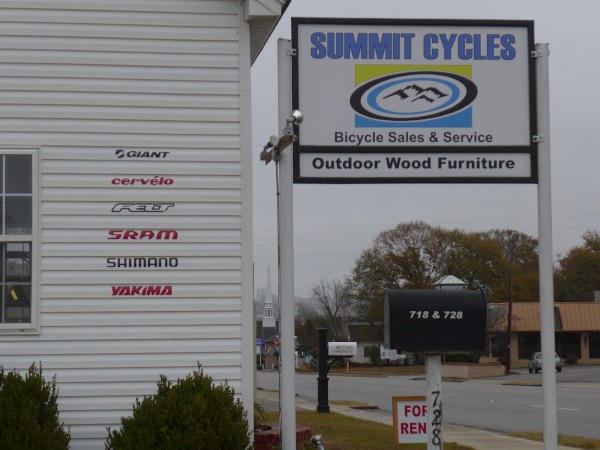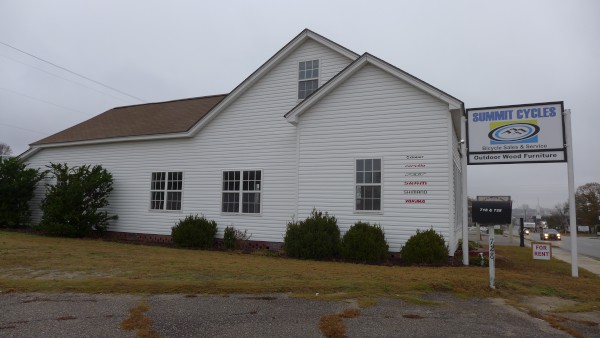 Bicycle shop Summit Cycles was in this nice old house near the top of the hill on Meeting Street, just down from WECO. There's not much more I can say about it, other than if you got your bike there, I'll bet you could coast all the way to the State Museum, lights permitting..
(Hat tip to commenter jonathan)
Posted at 1:20 am in Uncategorized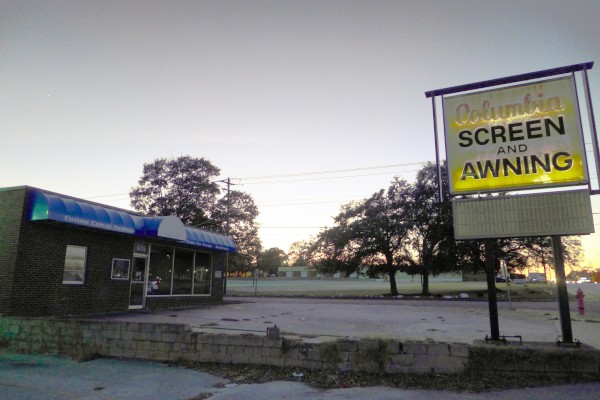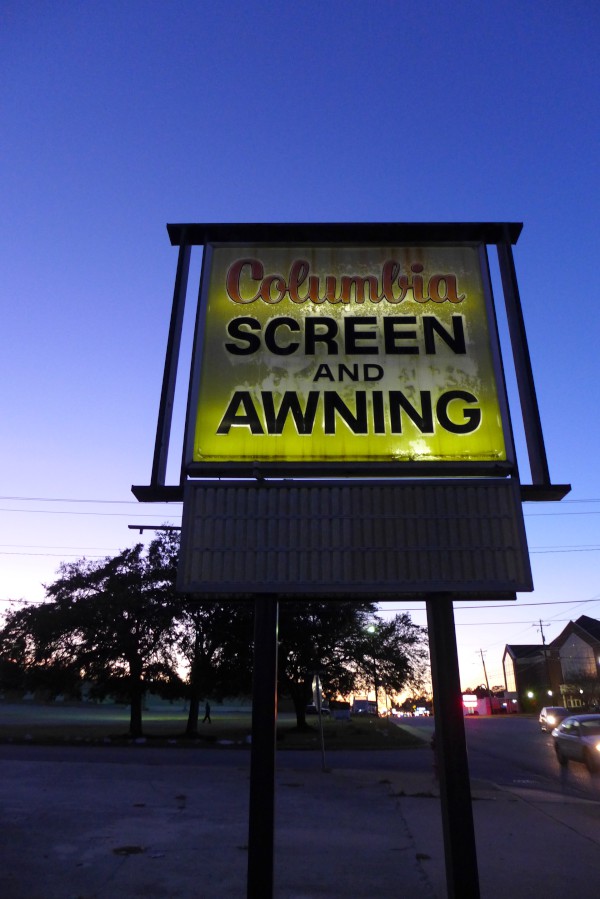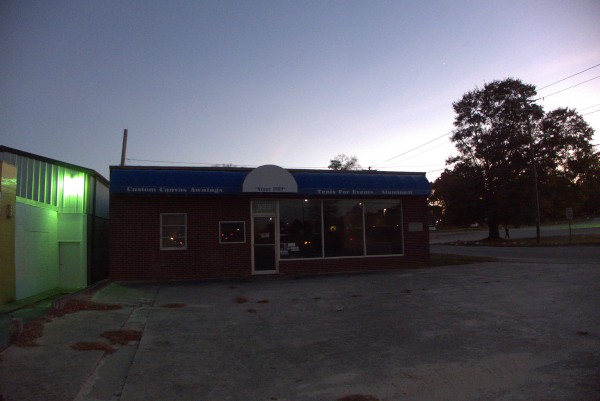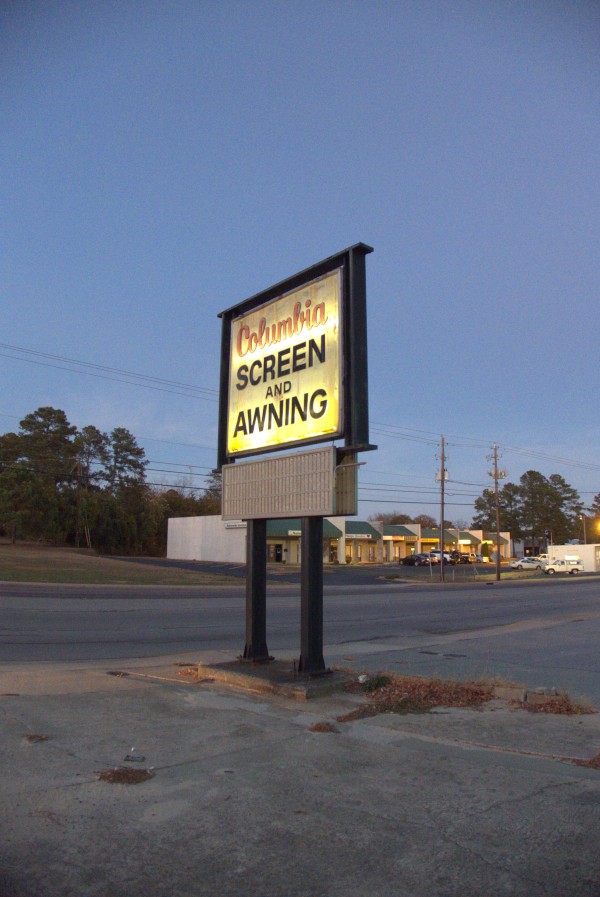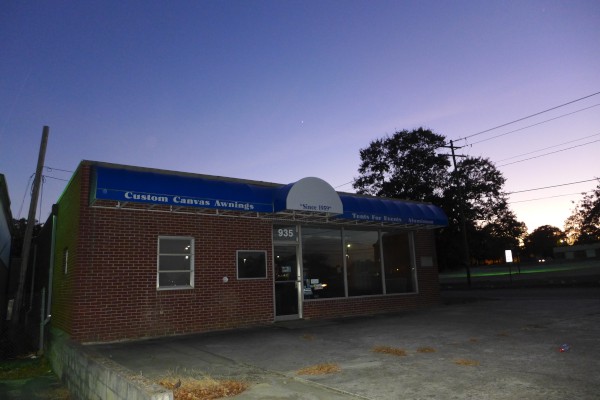 I was surprised when I went looking in old phonebooks and found that 2011 was the last listing for Columbia Screen & Awning -- This is a place I remember being advertised on the radio when I was growing up, so I figured somehow that I would hear when it closed. The marquee on this little West Columbia storefront (next door to Maunz Electronics) says they had been in business since 1959, which is a pretty good run. Archive.org has some of their old site snapshots archived here.
I hate this time of year -- not only do I really dislike cold weather, but it gets dark so early that I really can only get daytime pictures on weekends. And even here, I missed my window for getting over there and ended up having to crank up the ISO or use flash.
(Hat tip to commenter James)