The address is a bit of speculation based on gazing at Google Maps, but I noticed this decrepit old house last week when I was driving down Sunset towards Lexington.
They are doing some wastewater work along the highway, and had trimmed the foliage back alongside the right-of-way, exposing this old place. It looks like at one time it could have been a starter-home with some character, but it has pretty much gone to the weeds at this point. I was surprised to see some furniture, newer than I might expect, still inside, but given the way the floor had collapsed under it, I did not venture from the (concrete slab) front porch any further inside.
If the address is correct, then this LoopNet listing suggests the house is on a four acre property that might go upscale someday, as the next lots to the south are a medical complex of some sort.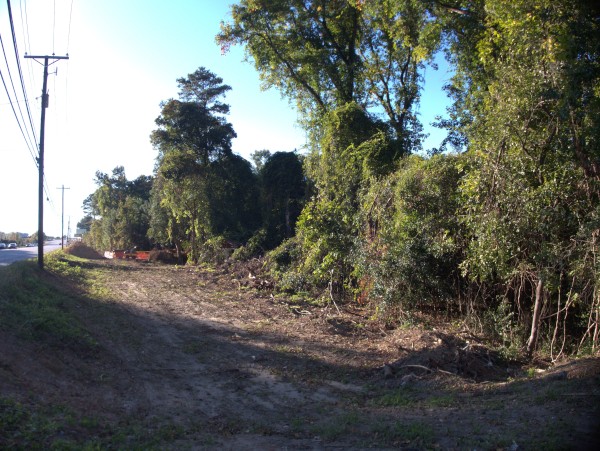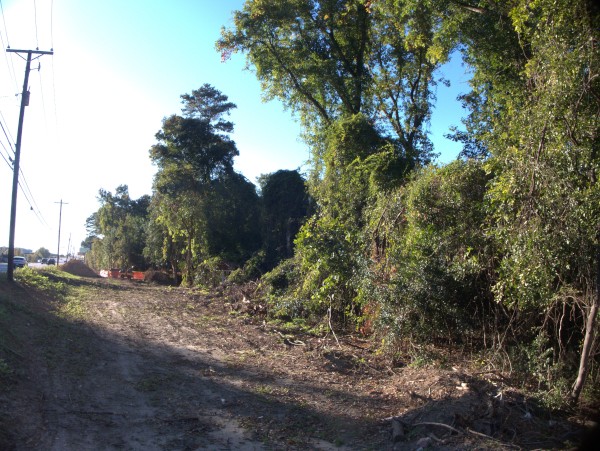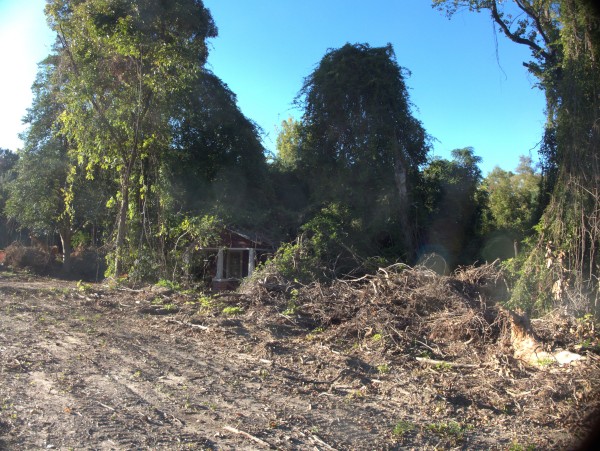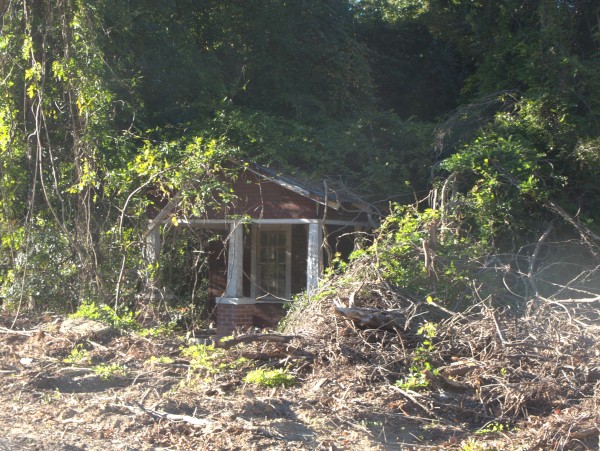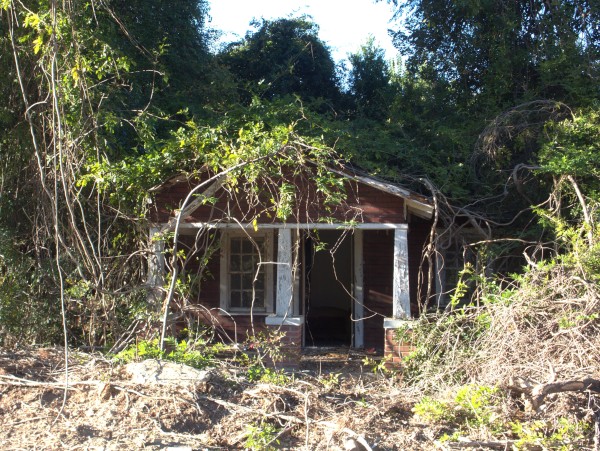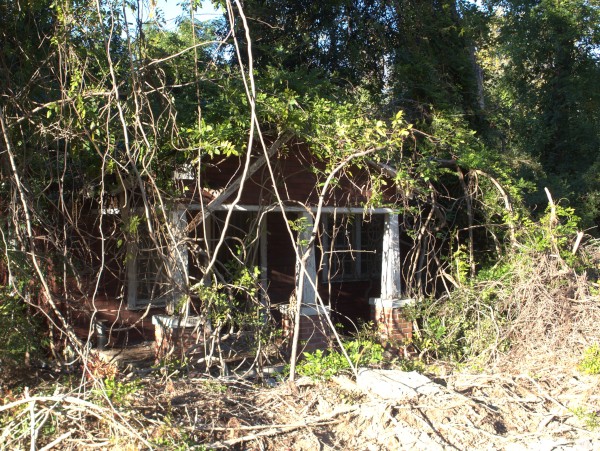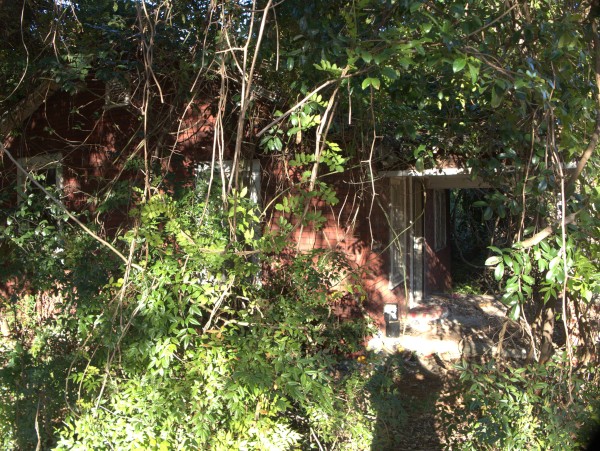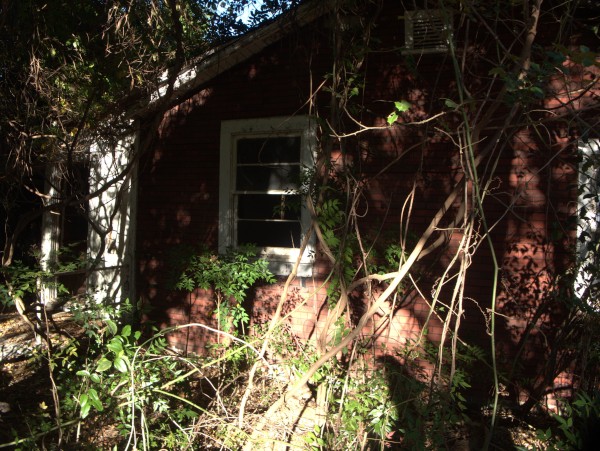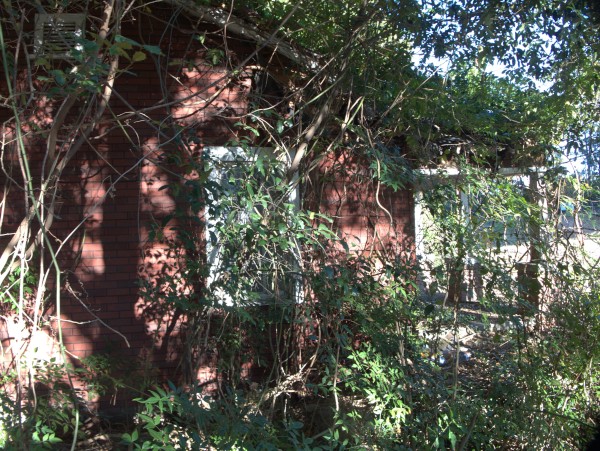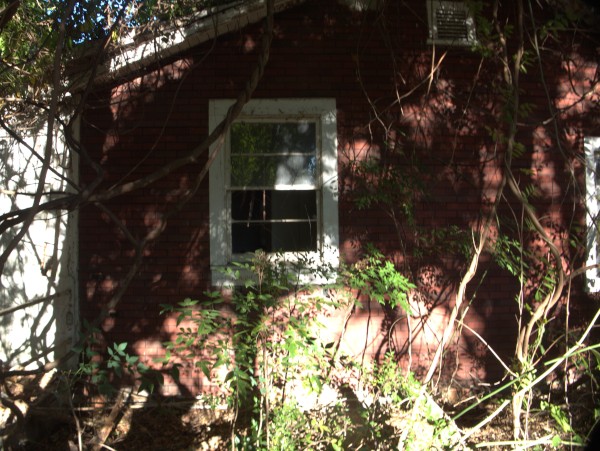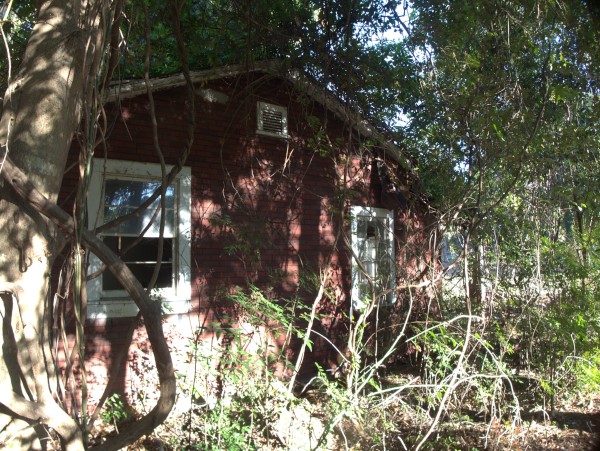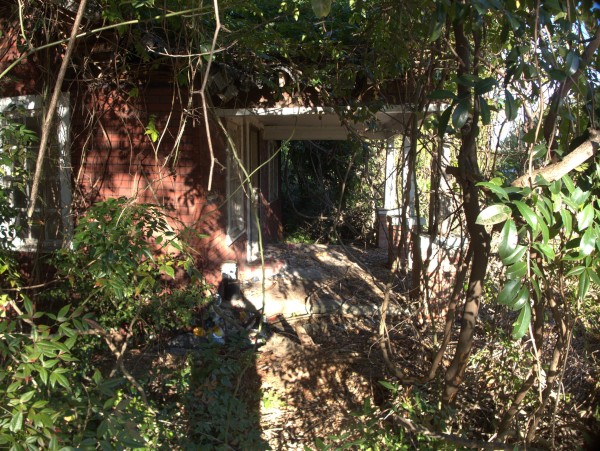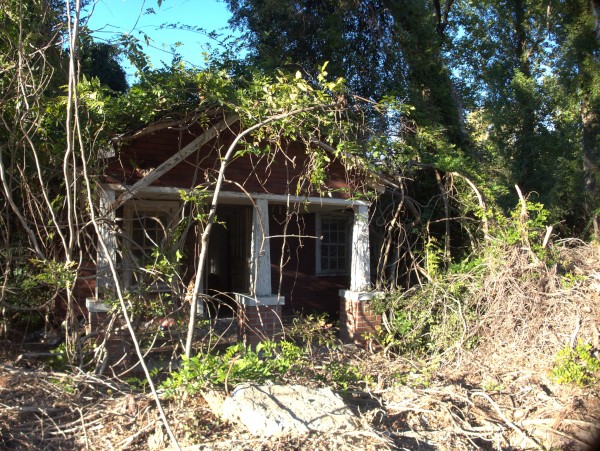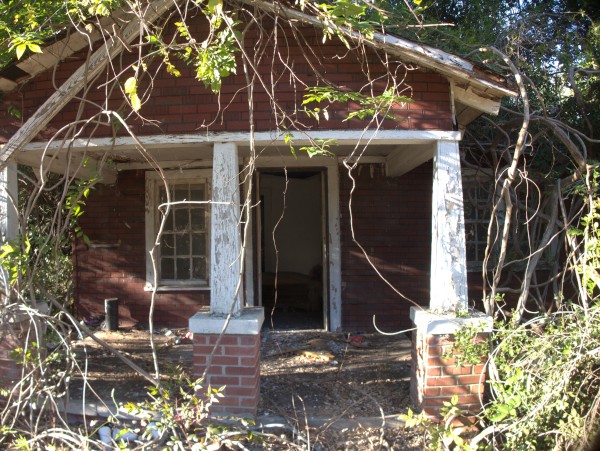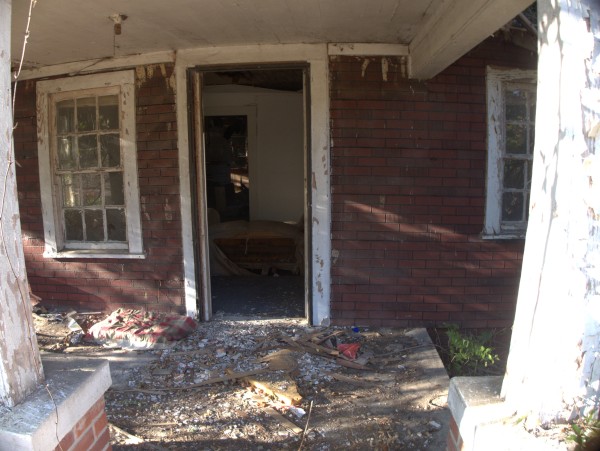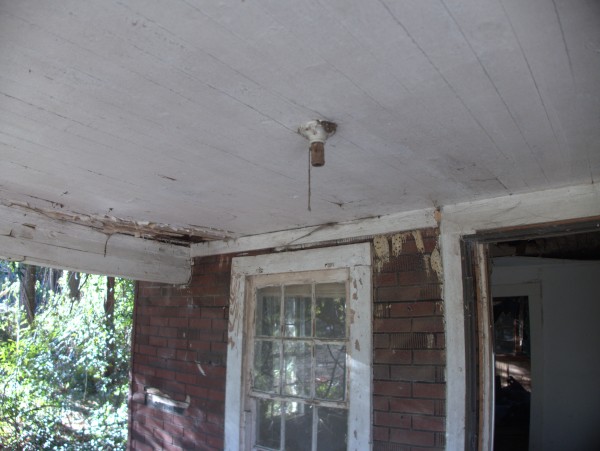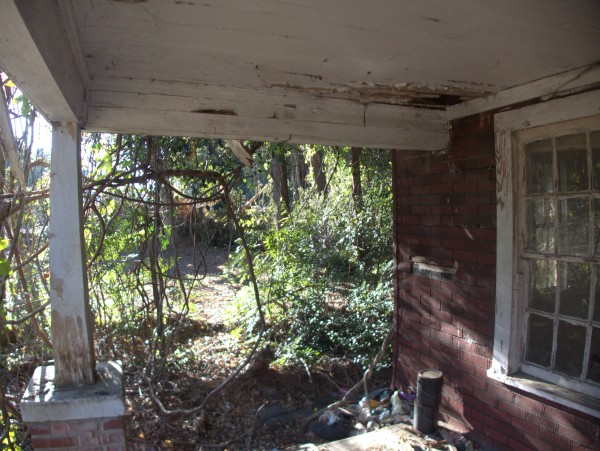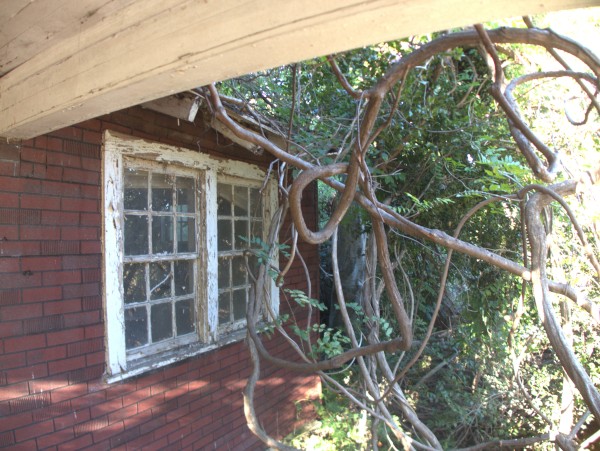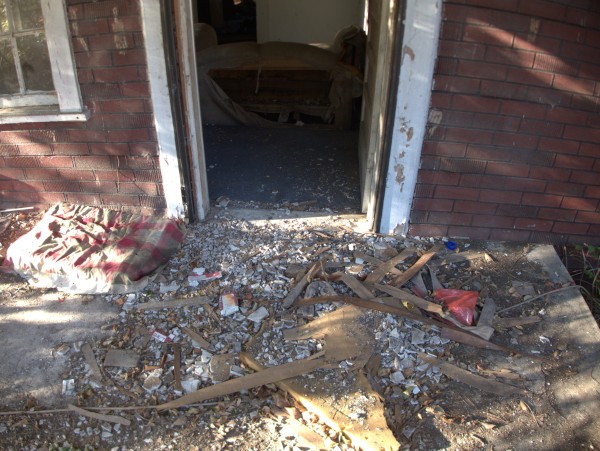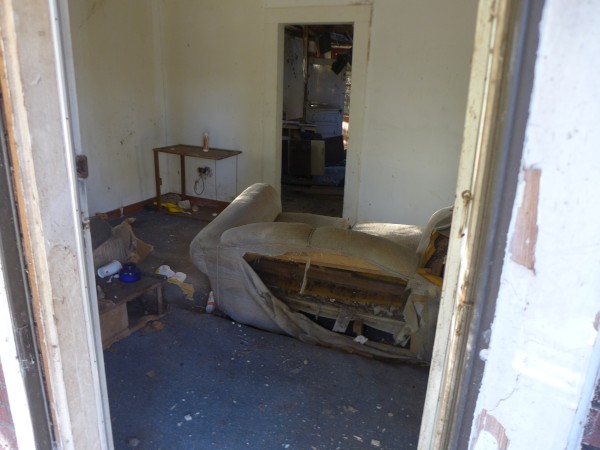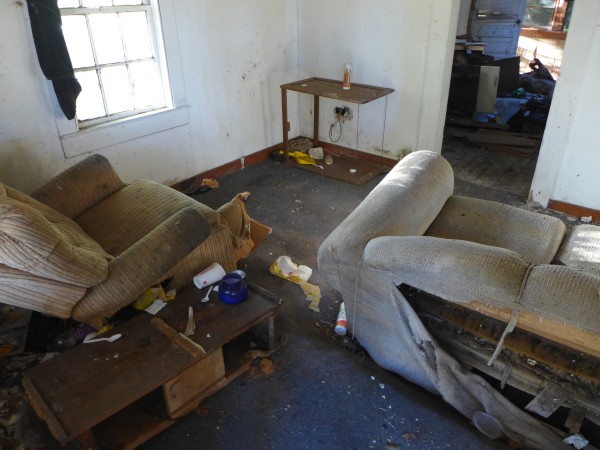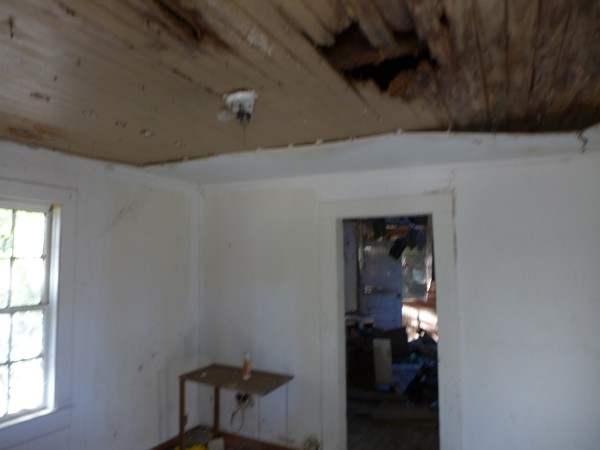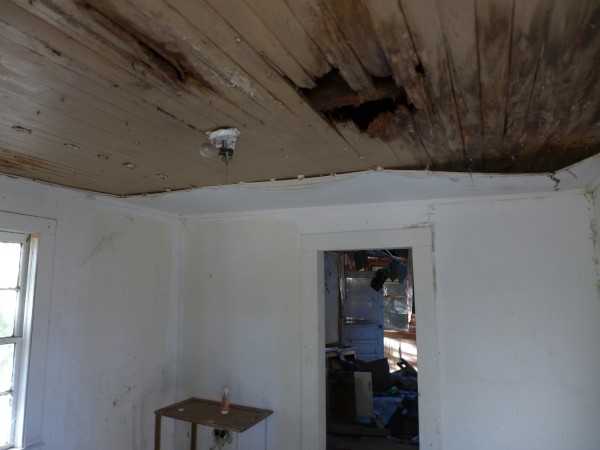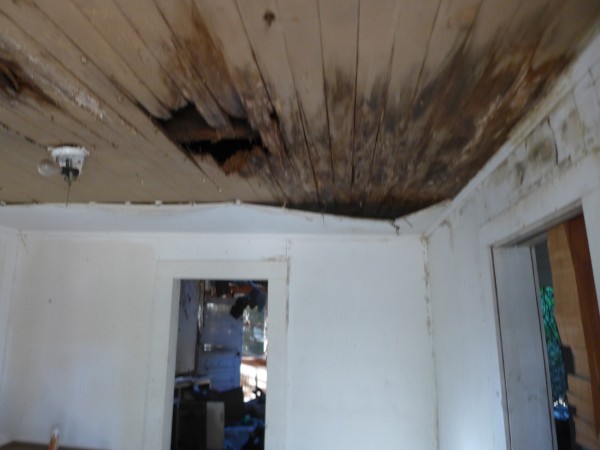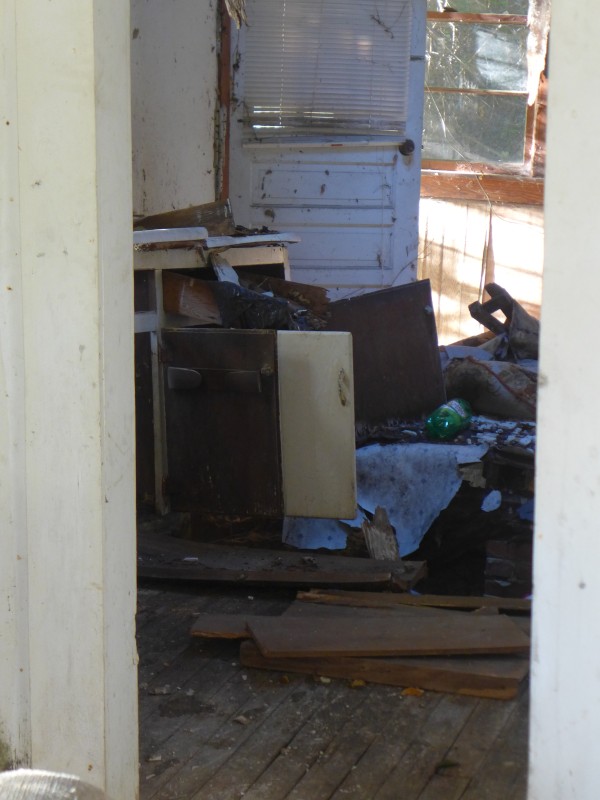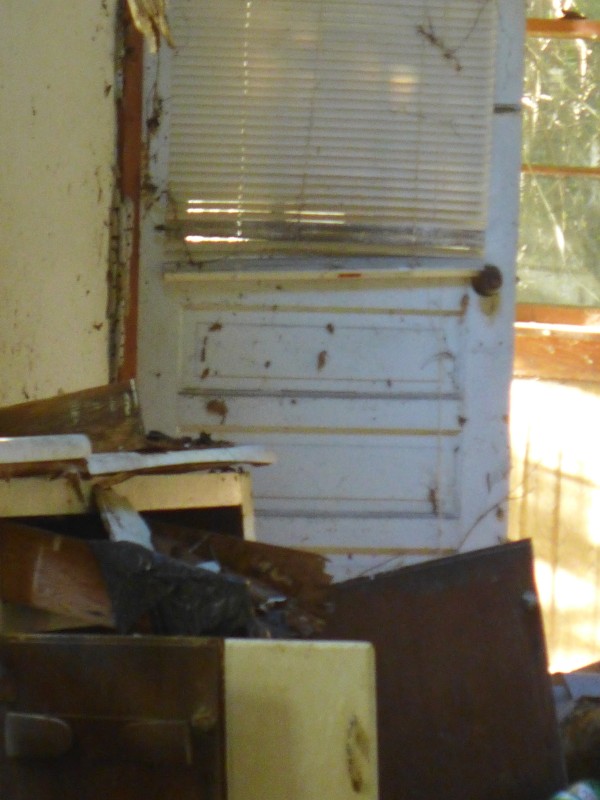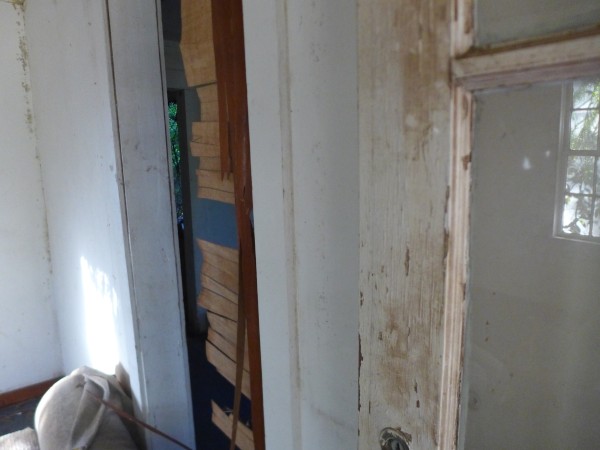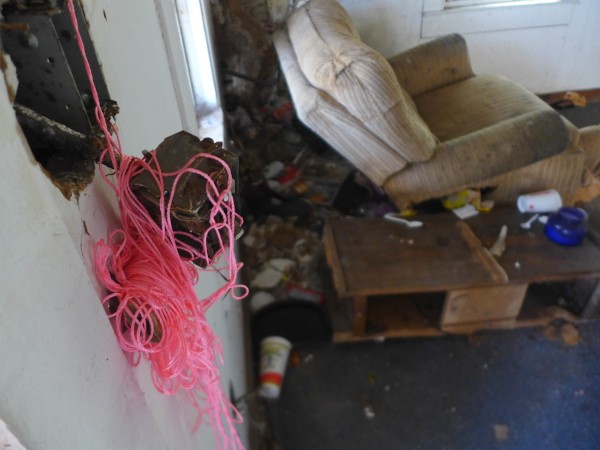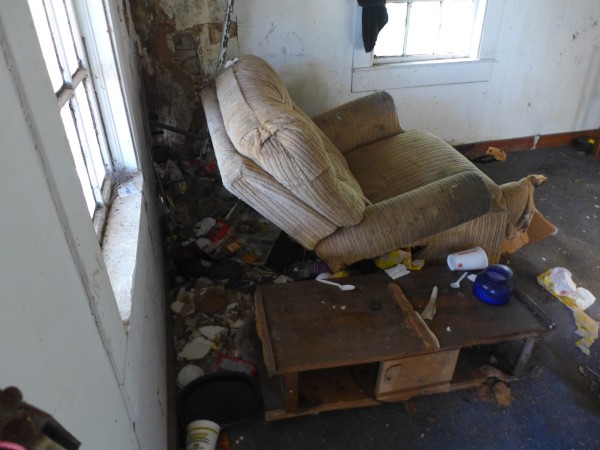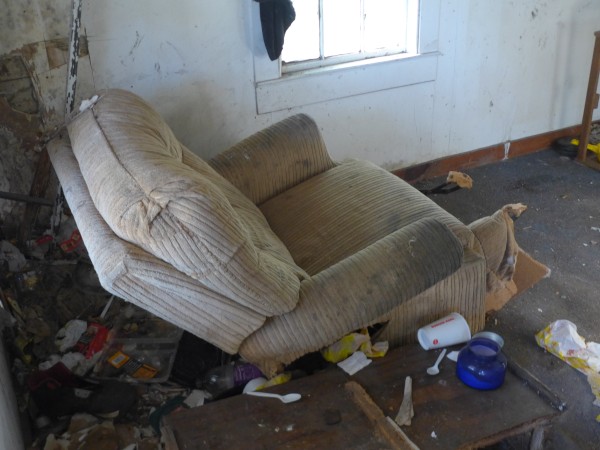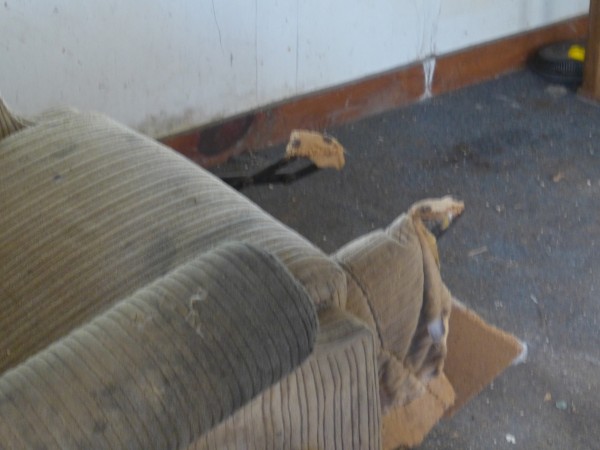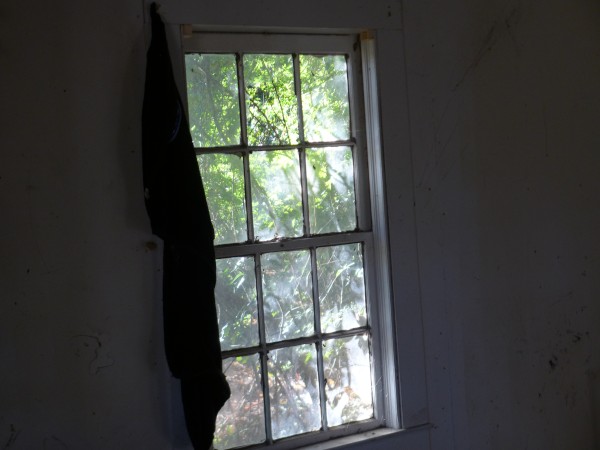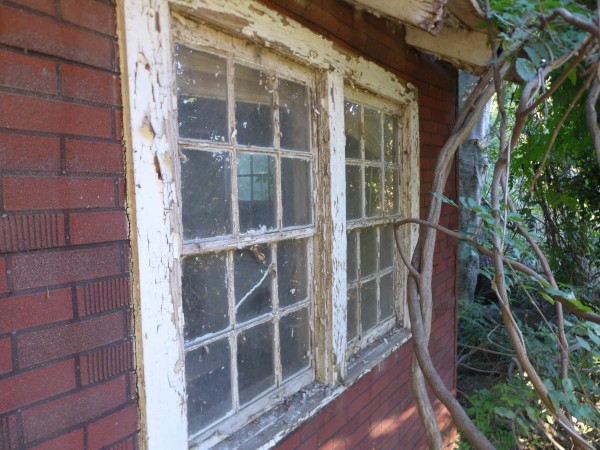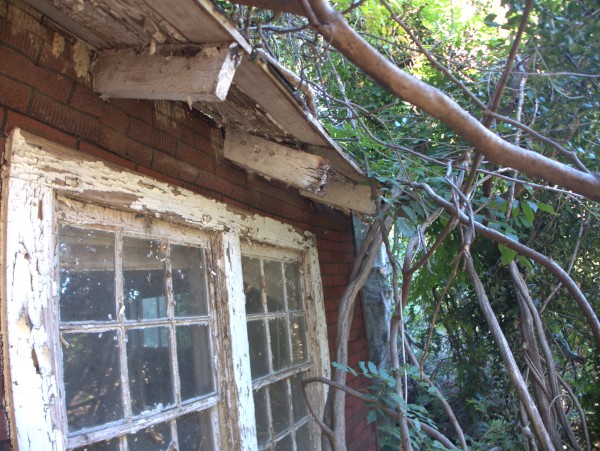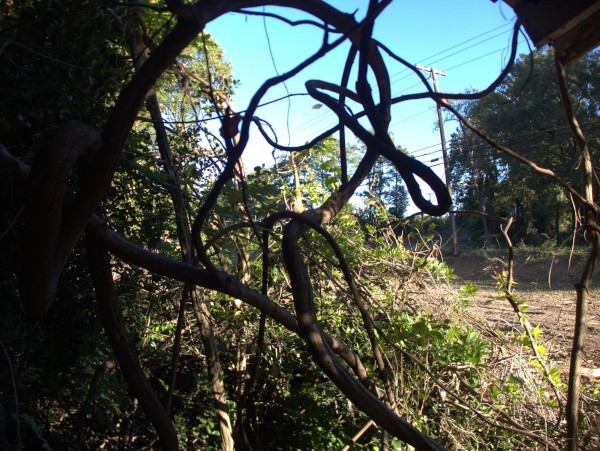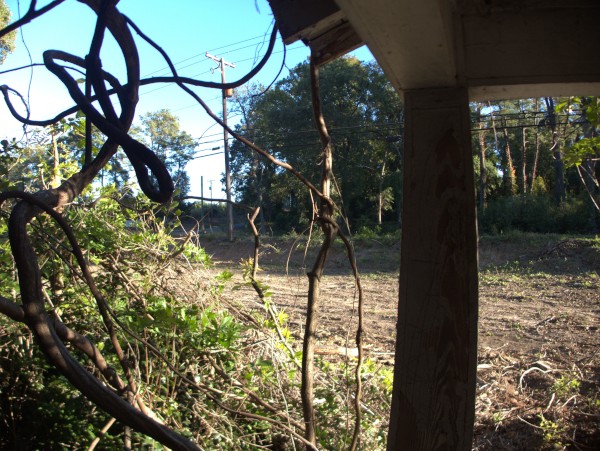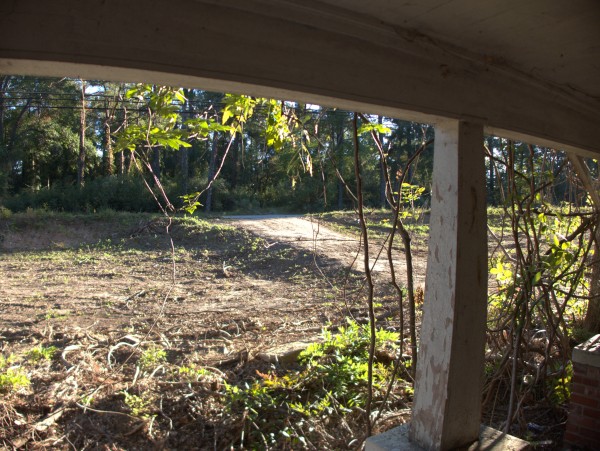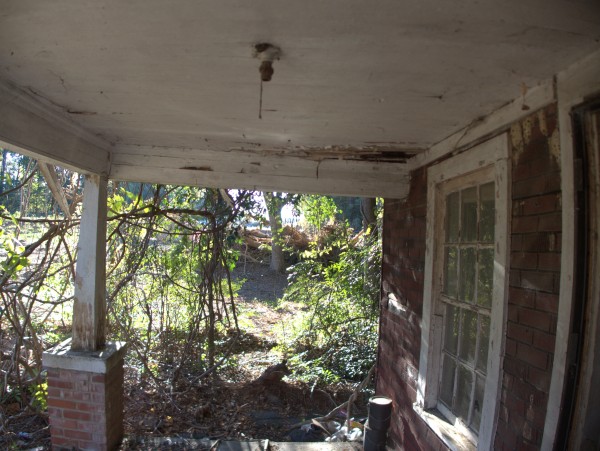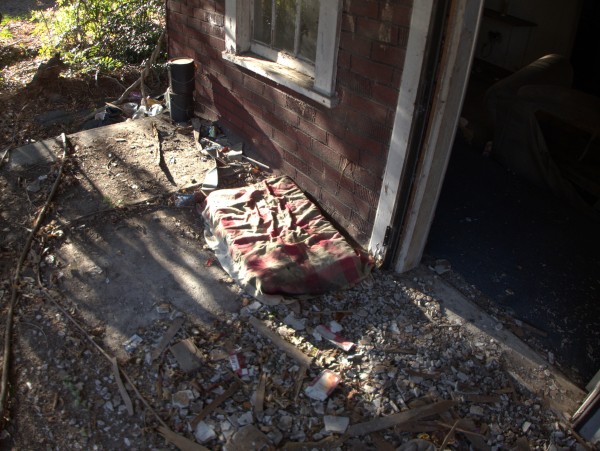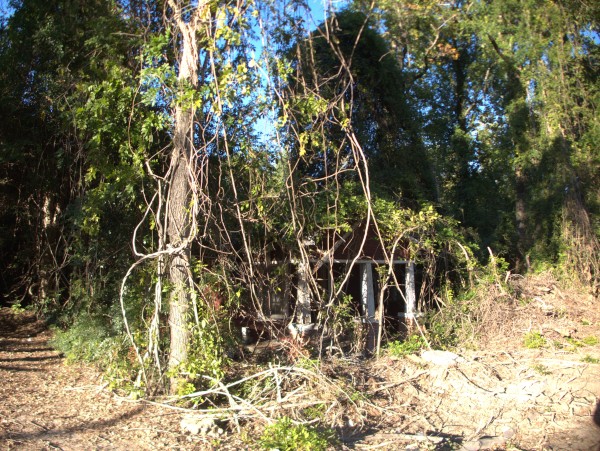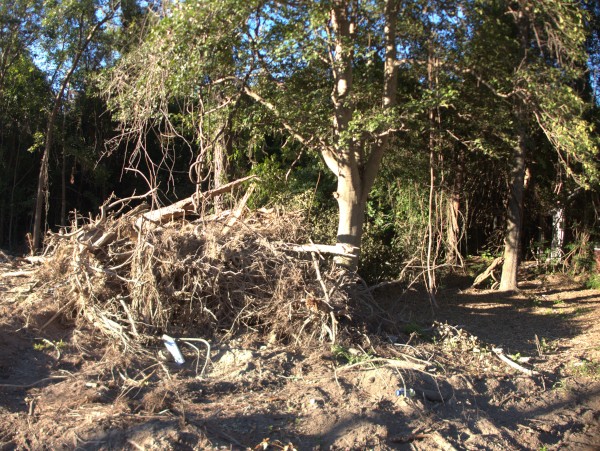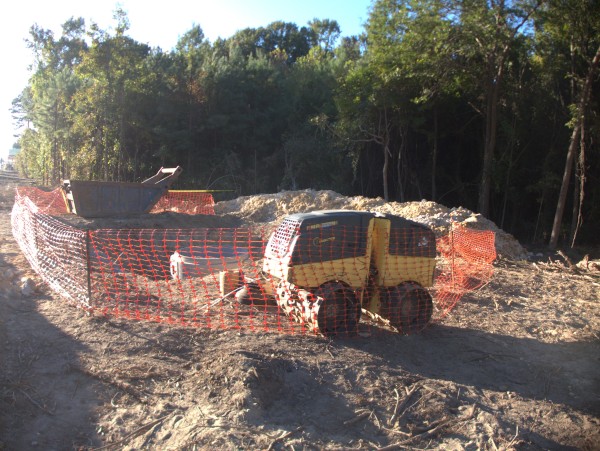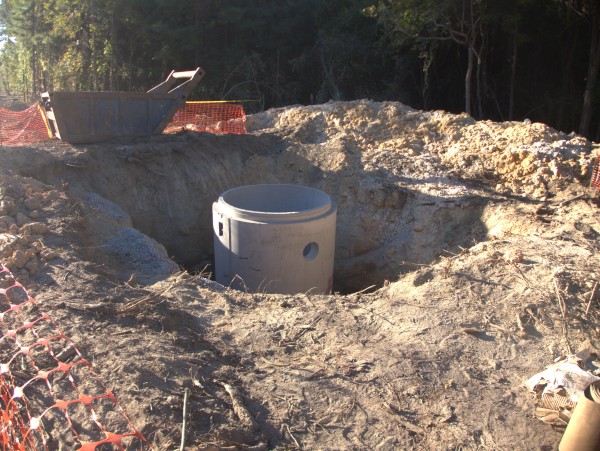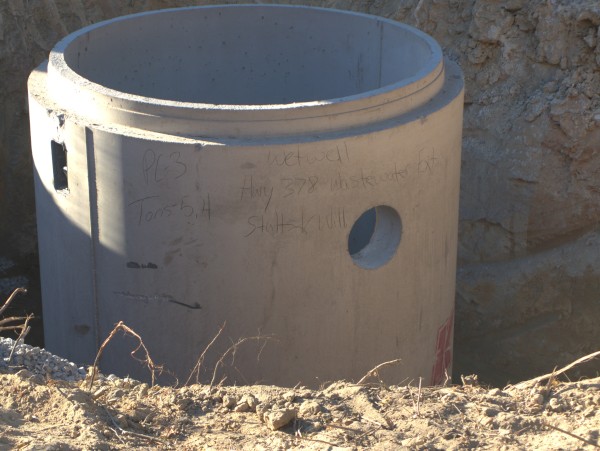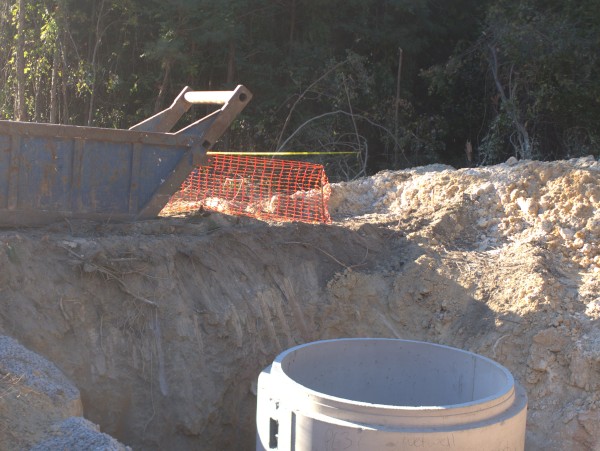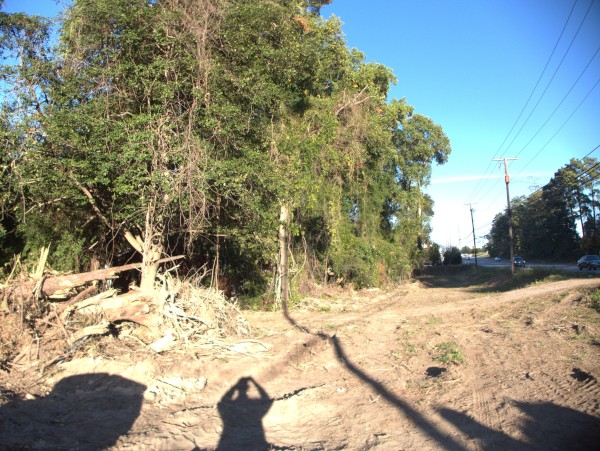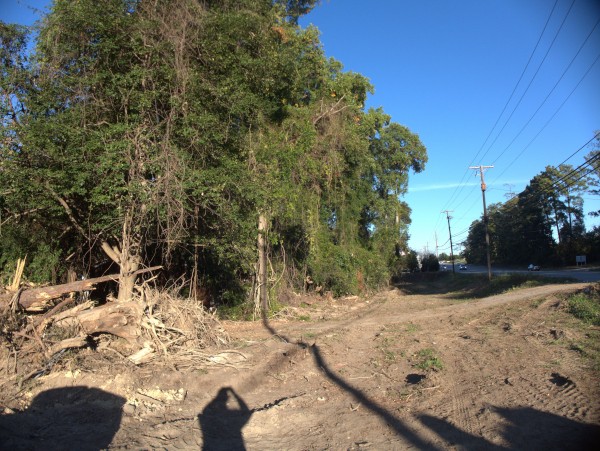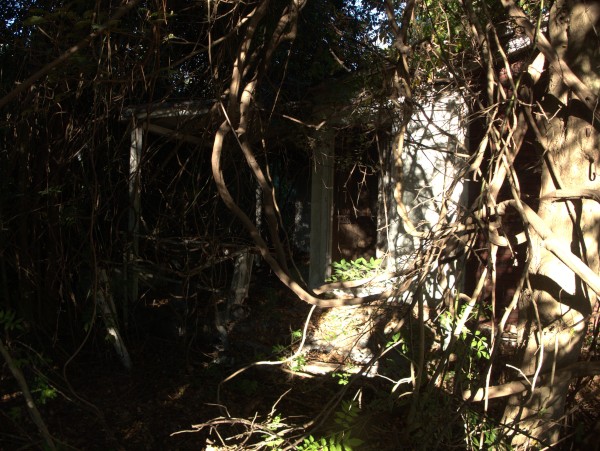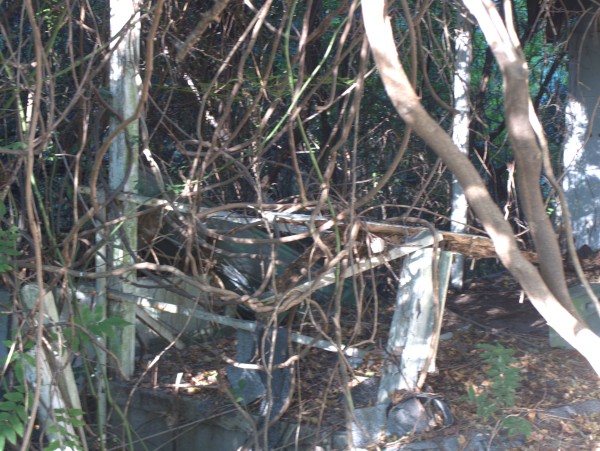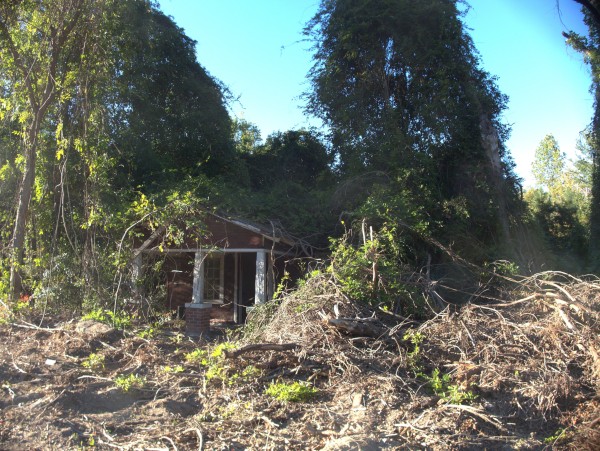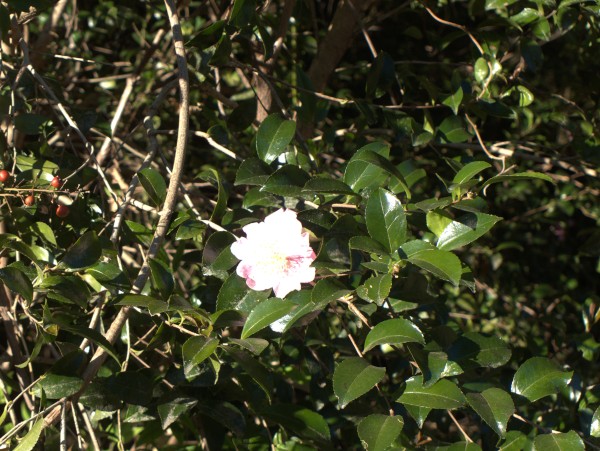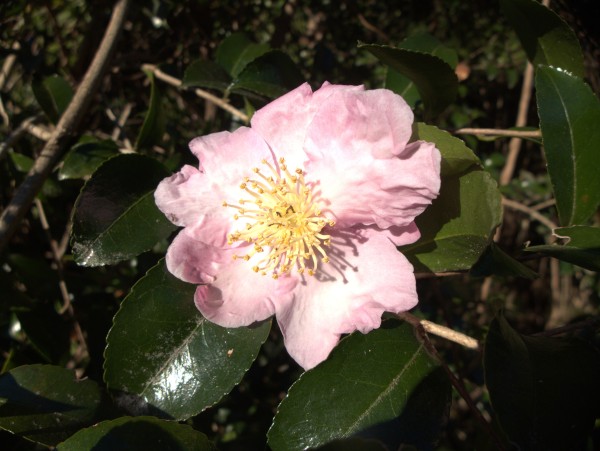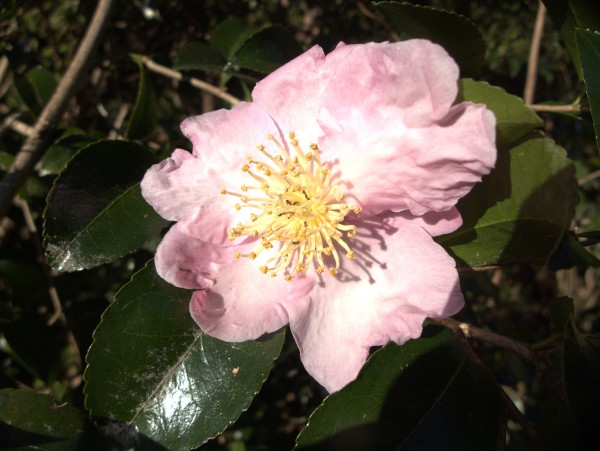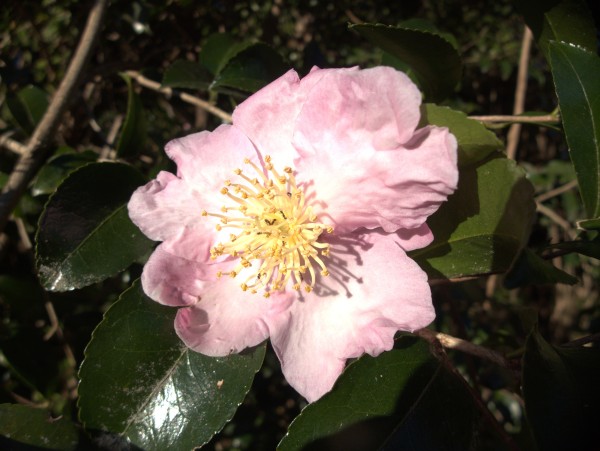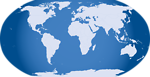 2 Responses to 'Old House, 3712 Sunset Boulevard: 2000s'
Subscribe to comments with RSS
Leave a Reply