Archive for the 'Harbison Boulevard' tag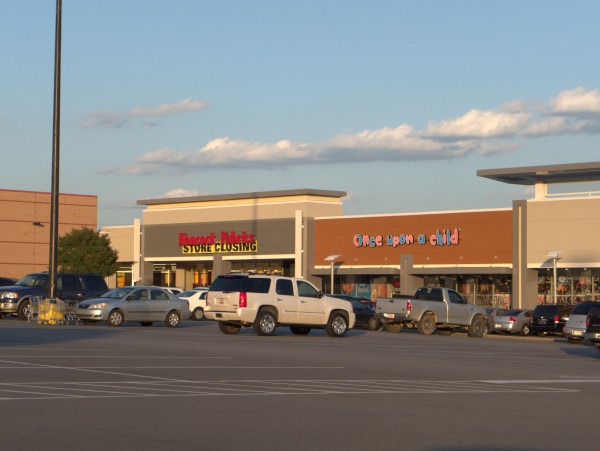 I had done a closing for the Columbia Mall Hancock Fabrics but had not got around to dropping by the Harbison Court location until this last weekend. In the event, I wasn't able to get a good shot of the place for various reasons, but this store too is part of the chain's ongoing liquidation since their February 2016 bankruptcy and will close soon.
By the bye, the link above also links to this piece which is a pretty exact description of my childhood memories of fabric stores.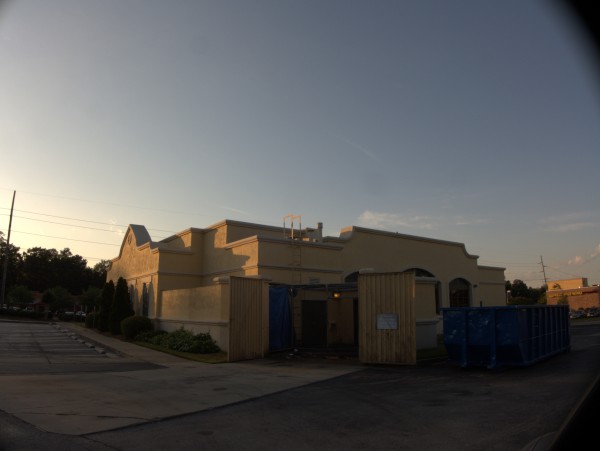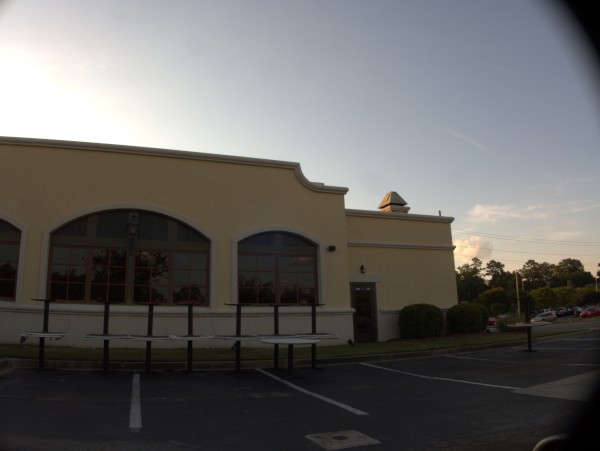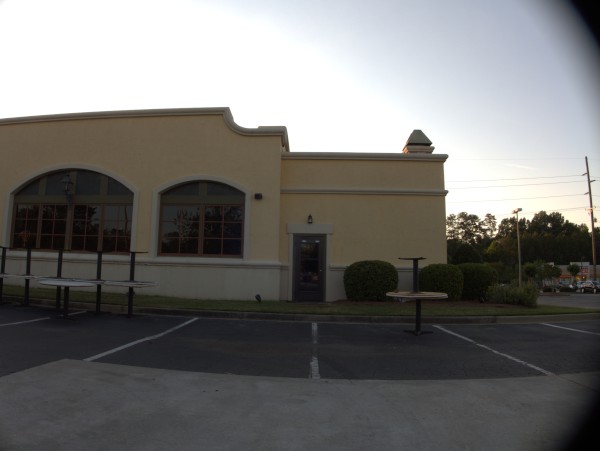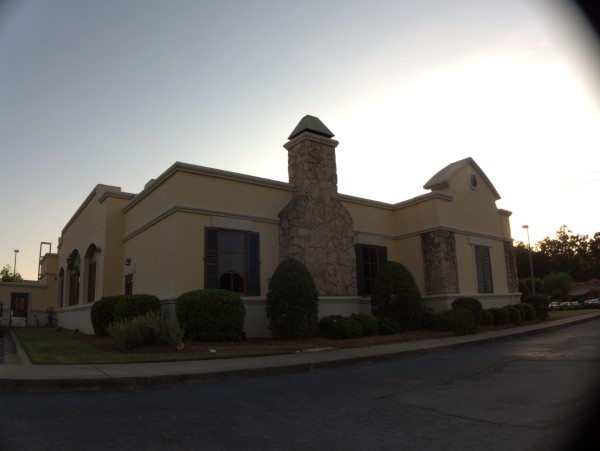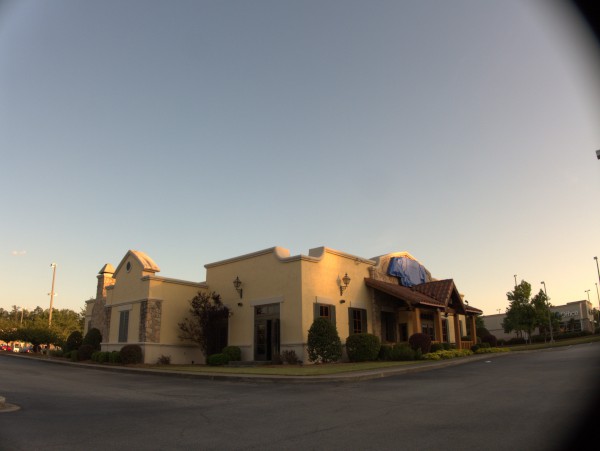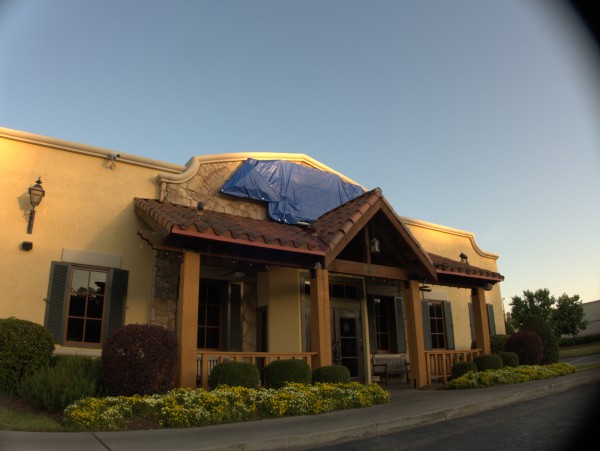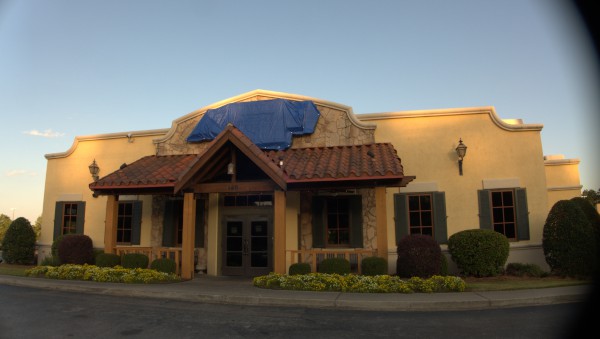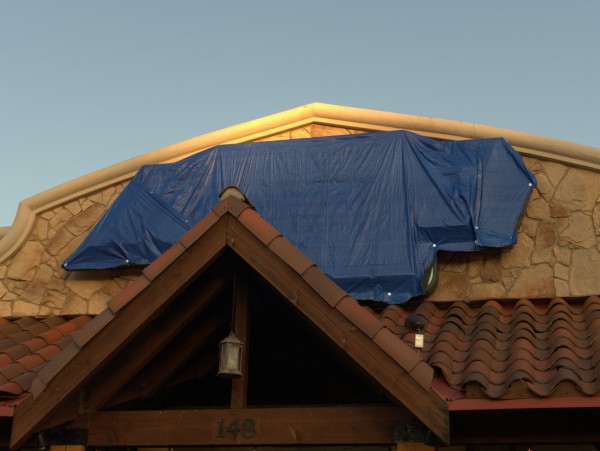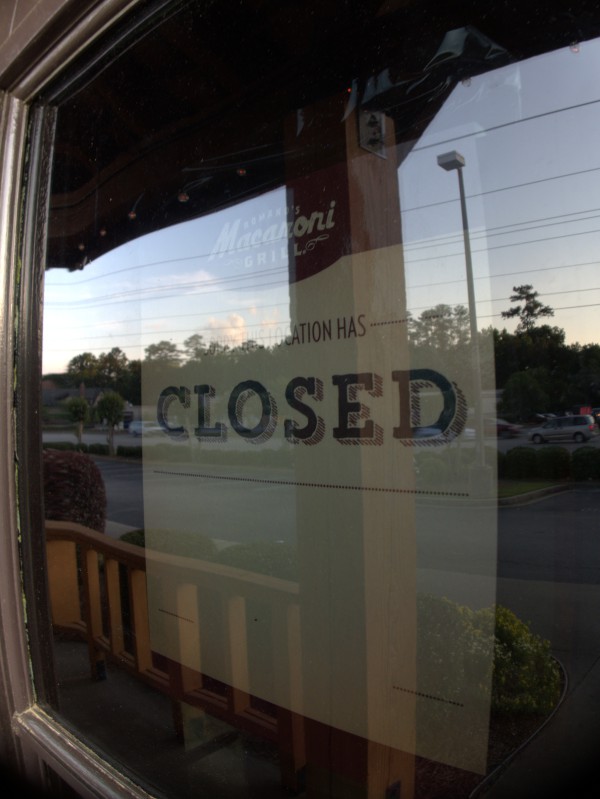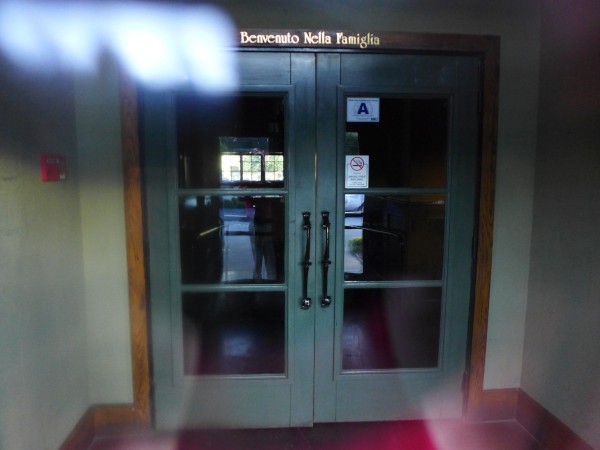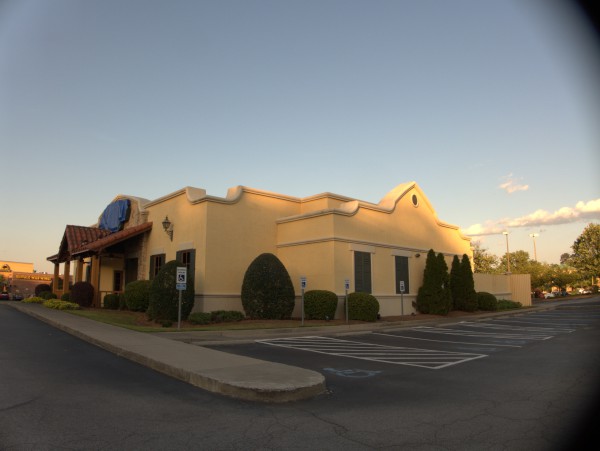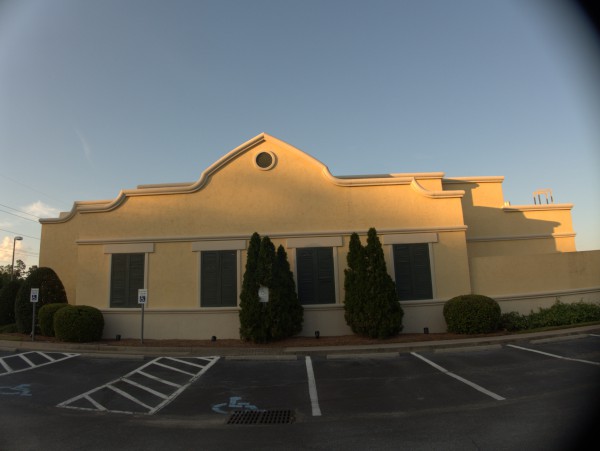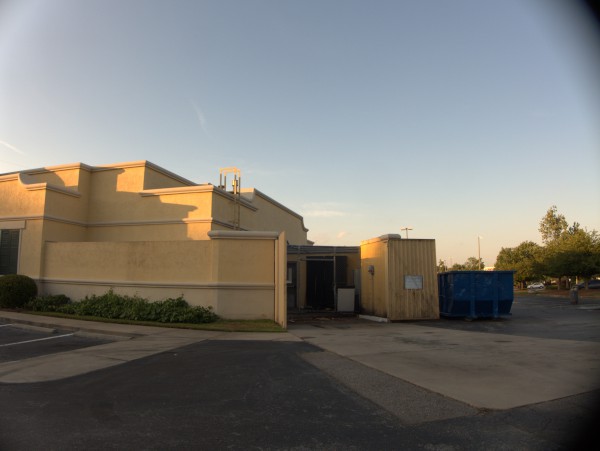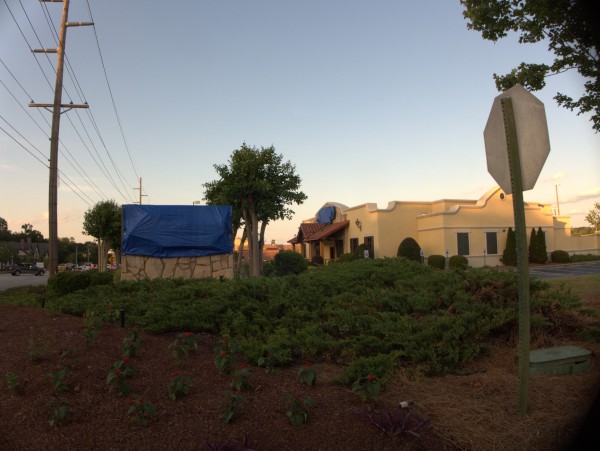 The first time I encountered Macaroni Grill was in Overland Park Kansas (a suburb of Kansas City). I used to get sent there often for contract work we were doing for US Sprint, which had a headquarters just a few blocks from the restaurant. It was a lively place, always crowded and with vigorous service: The servers would write their name in bold strokes on your table, and there were usually a few who would burst into Opera arias several times during a meal. The food was good too; they had an excellent Margherita pizza along with standard Italian dishes, and the bread was top-notch: large flavorful loaves served with cracked pepper and olive oil from bottles on the tables.
(The only negative about this particular place is that it has the distinction of being the only restaurant I've ever gone where the hostess implied that a bribe would get us seated..)
Anyway, after I stopped being sent to Kansas, I was glad to find that a Macaroni had opened in Columbia and I went a number of times, but it was never quite the same. There were definitely no singing servers, the Margherita pizza was off the menu and the bread loaves seemed smaller, and not as flavorful. I took a several year break after concluding that I had gotten mild food posioning after one visit, and the next time I went back, the place was almost empty, the menu was odd, the olive oil bottles were gone and I had the feeling that I was imposing on the staff by ordering food. When they brought the bill while I was still eating, and without offering me dessert (it was well before offical closing) I decided I was in no hurry to come back, and in fact did not.
Still, those were some good times back in the day..
(Hat tip to commenter Steve)
UPDATE 17 May 2017 -- I see that the Overland Park location I mention above has closed.
UPDATE 30 August 2017 -- The upfit to BJ's Restaurant & Brewhouse is done, and they will be open on 4 September 2017: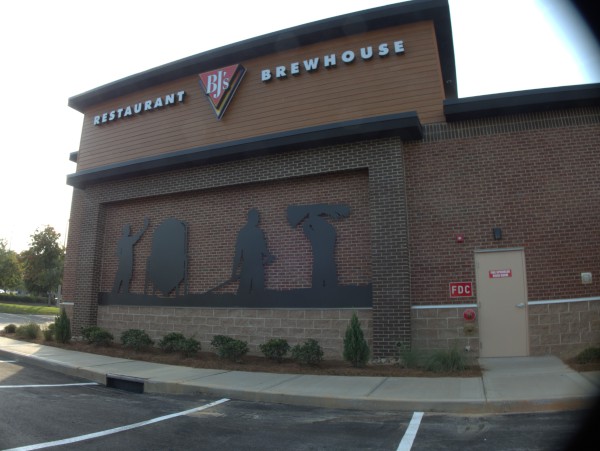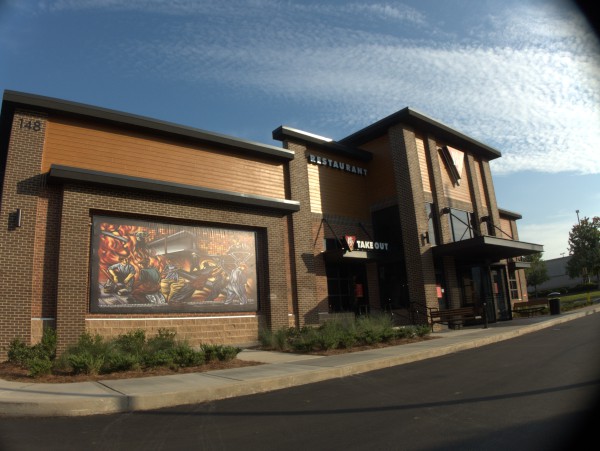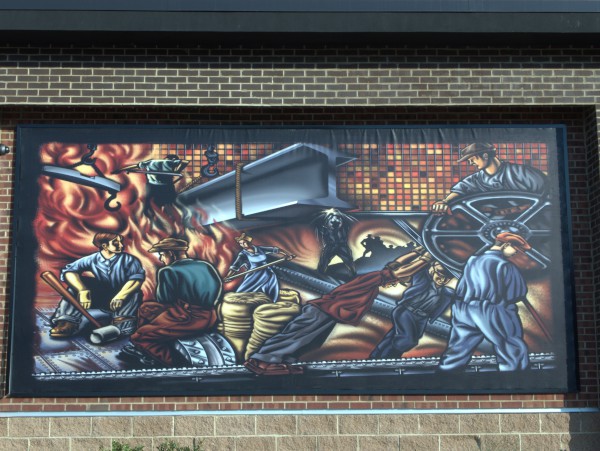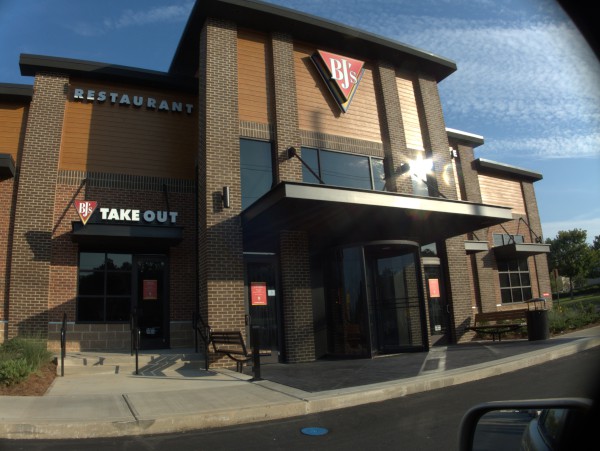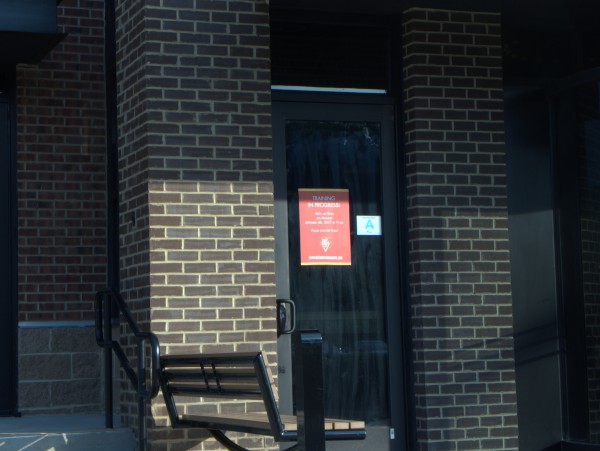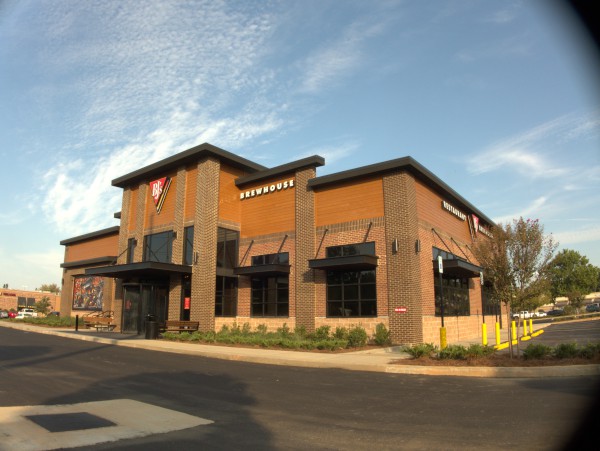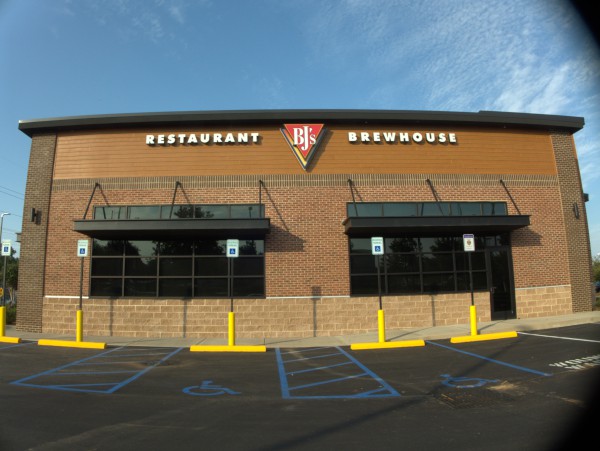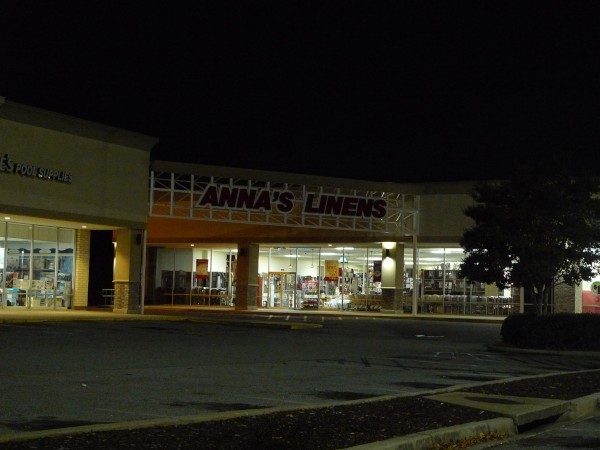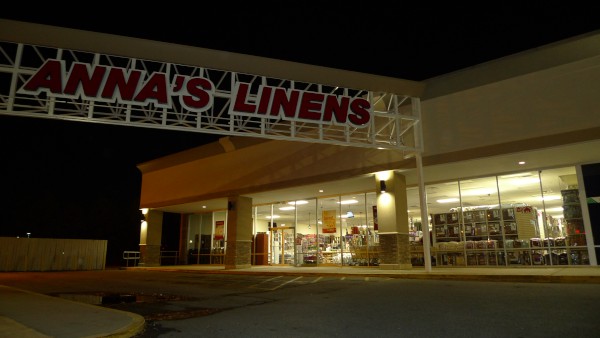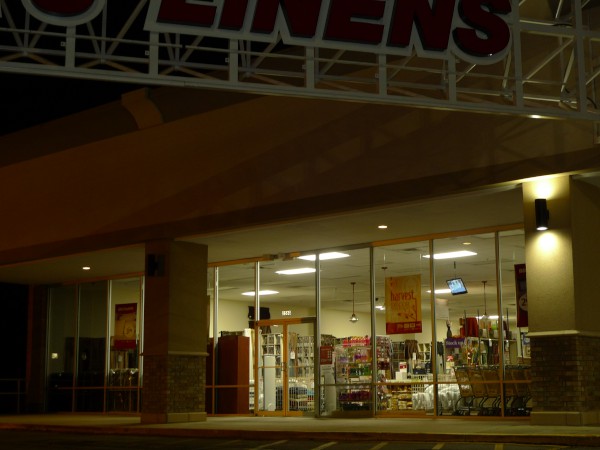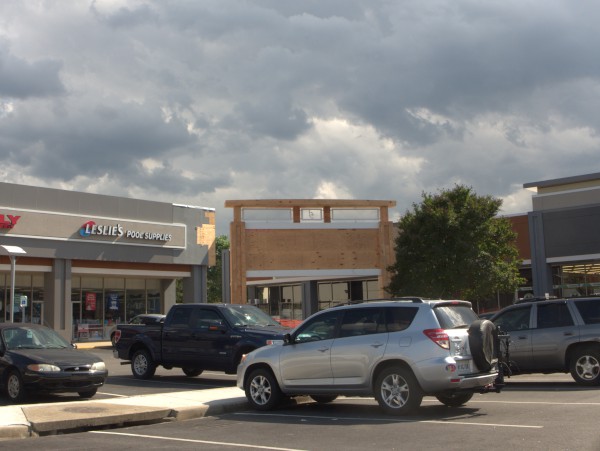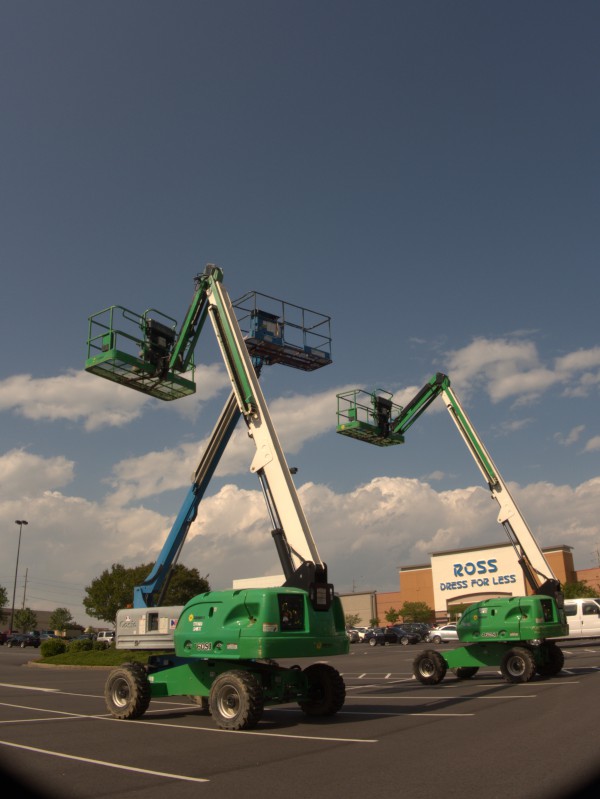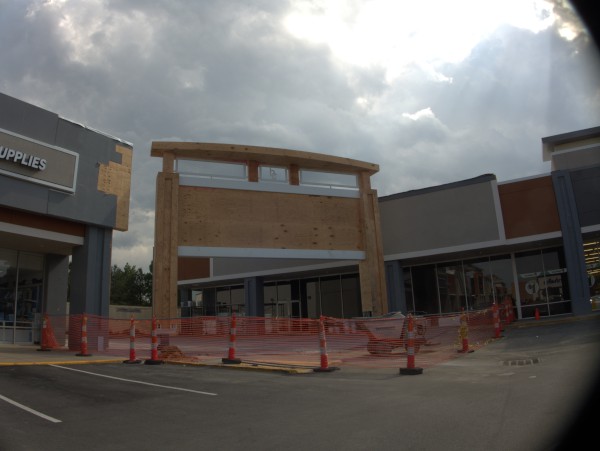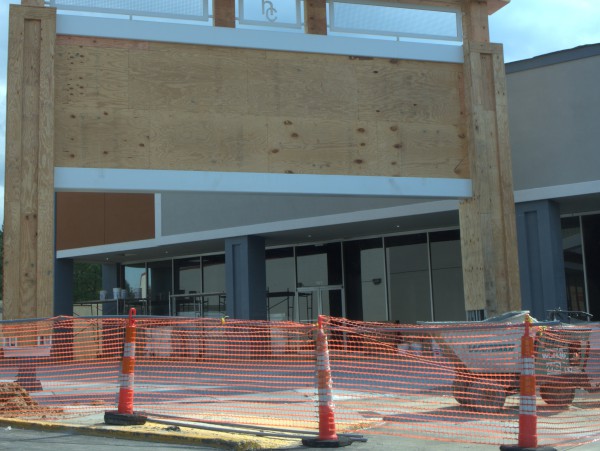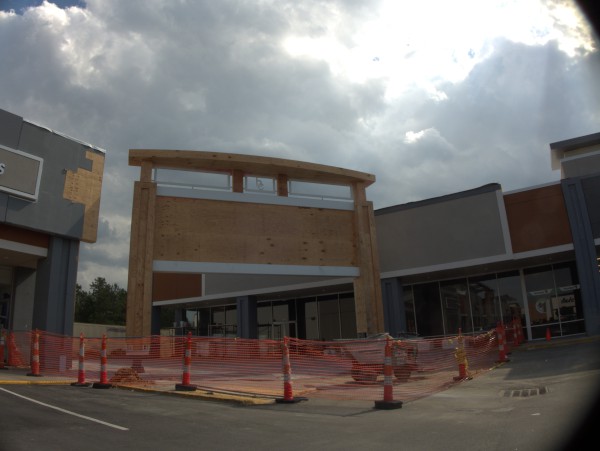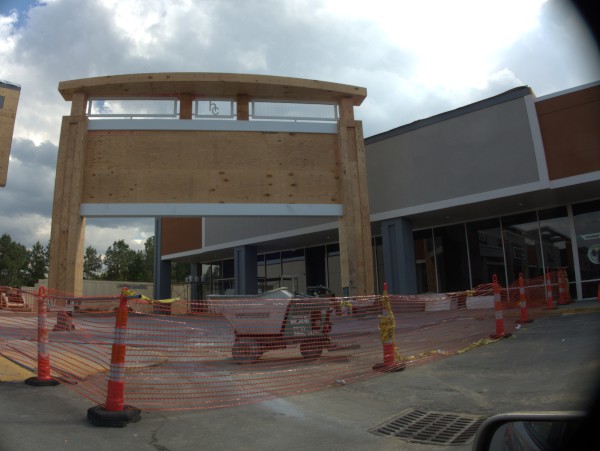 Anna's Linens replaced (after a hiatus) Lifeway Christian Stores in Harbison Court in late 2011. Now some three plus years later, they are gone as well, and Harbison Court is undergoing fairly extensive facade work and renovation. On the whole I am impressed with how they have kept the place up and made good such major losses as Barnes & Noble and Officemax.
In the meantime, Anna's still has two Columbia locations, one on Forest Drive and another on Two Notch.
(Hat tip to commenter Andrew)
UPDATE 14 June 2015 -- Five Below is coming along: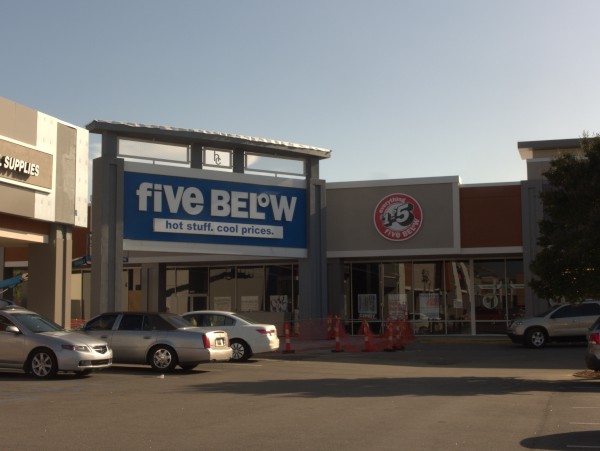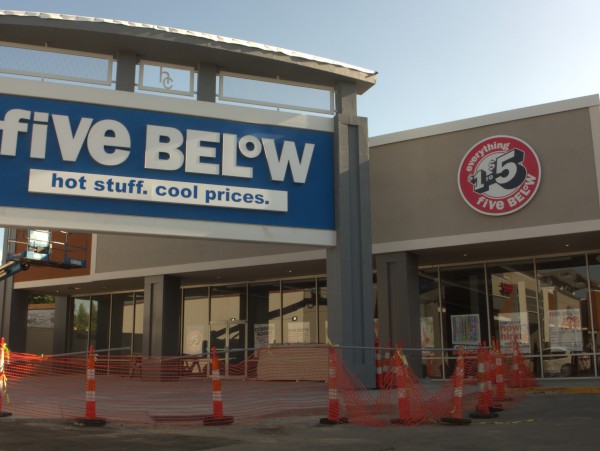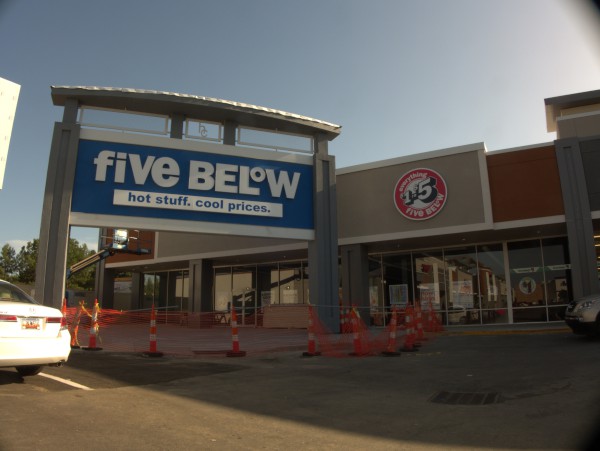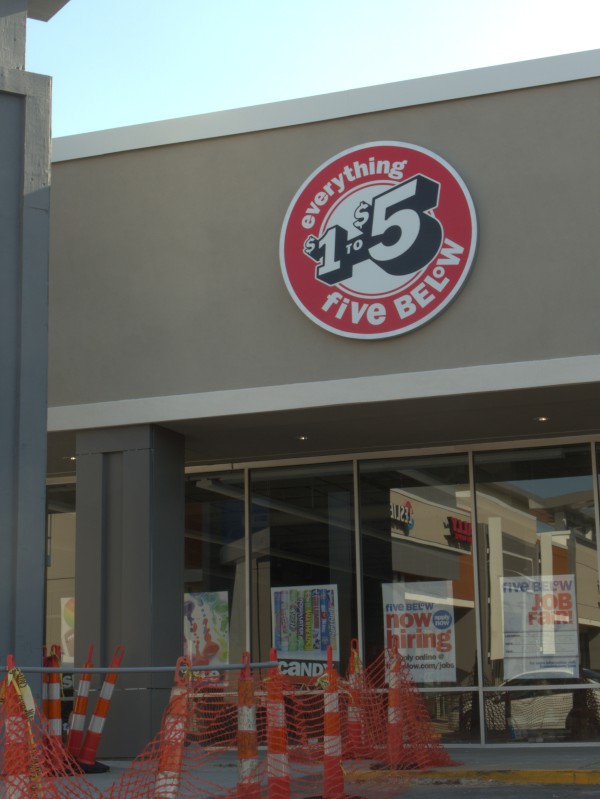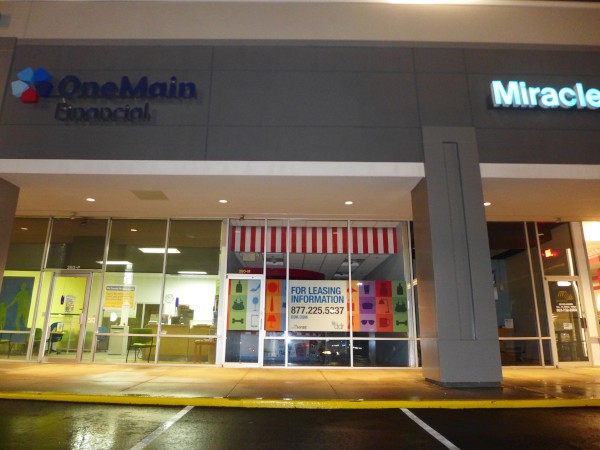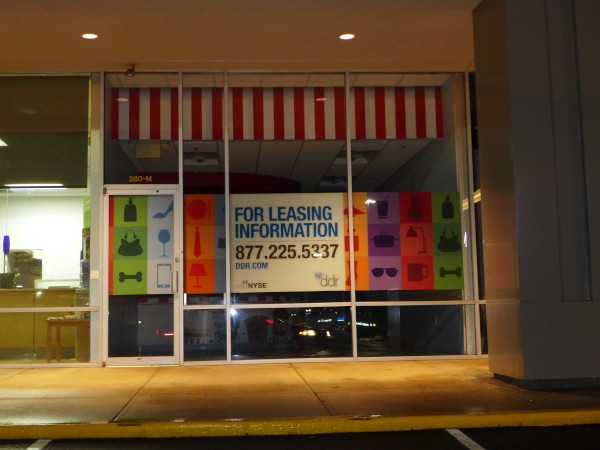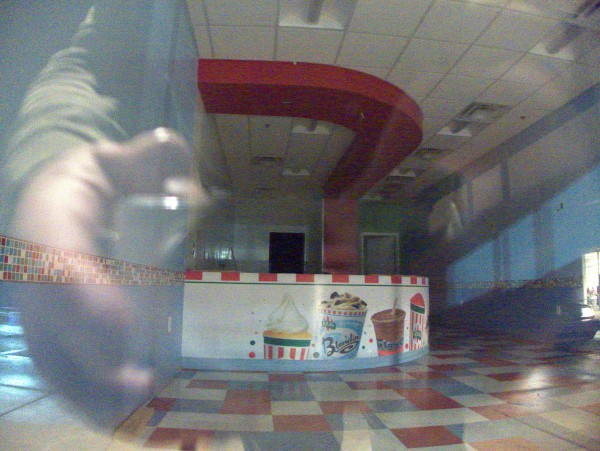 I got off kind of on the wrong foot with Rita's as I read their slogan Ice Custard Happiness before walking over from Barnes & Noble and was expecting some rich frozen custard treat. In the event, I ended up with something like an Icee. Looking at their menu, I now see that I should have explicitly mentioned the word "custard" in my order rather than just specifying a flavor. Oh well.
You can see a small portion of the shop in operation in the first picture in the Sesame Inn closing. In the meantime, you can still get your fix across town at the Sandhill location.
(Hat tip to commenter Bob)
Posted at 12:33 am in Uncategorized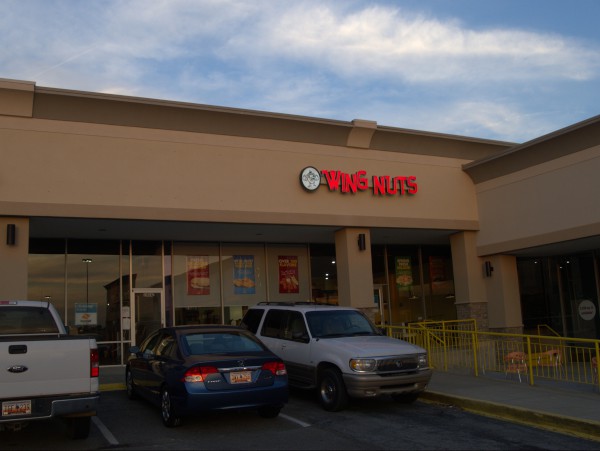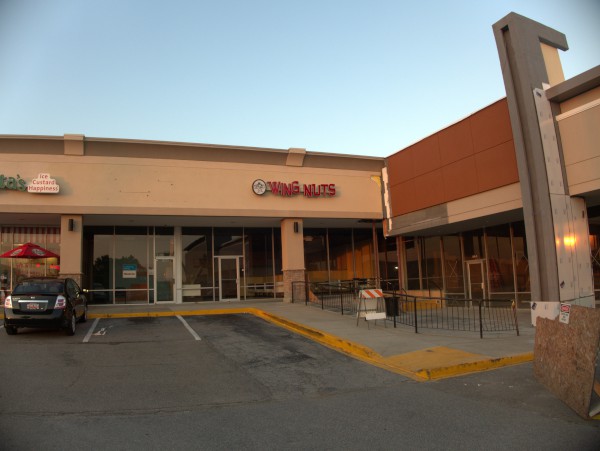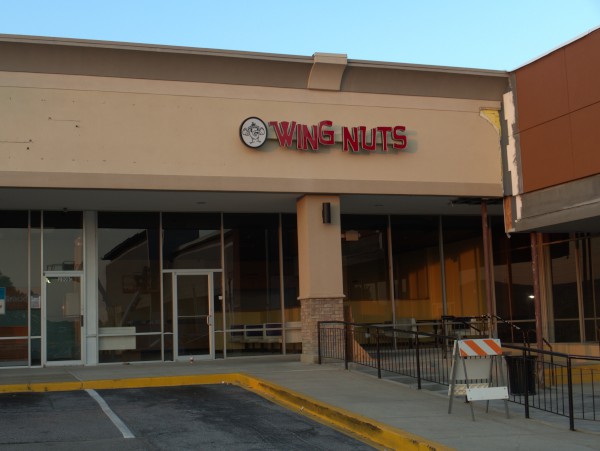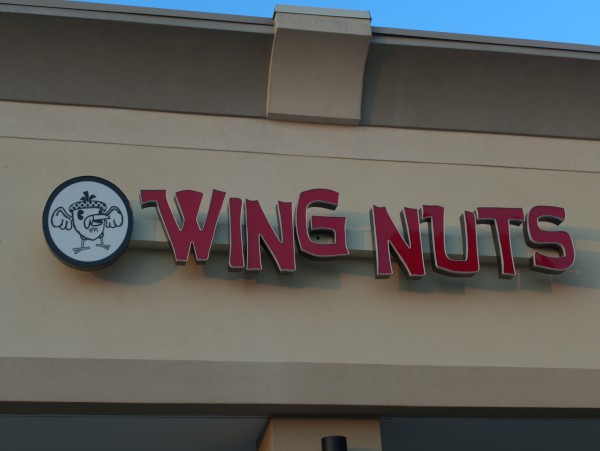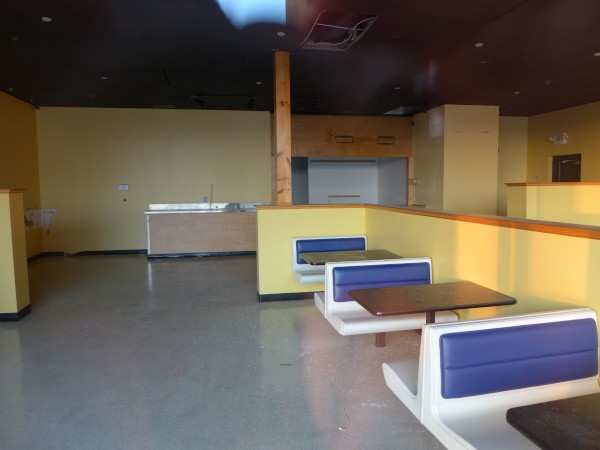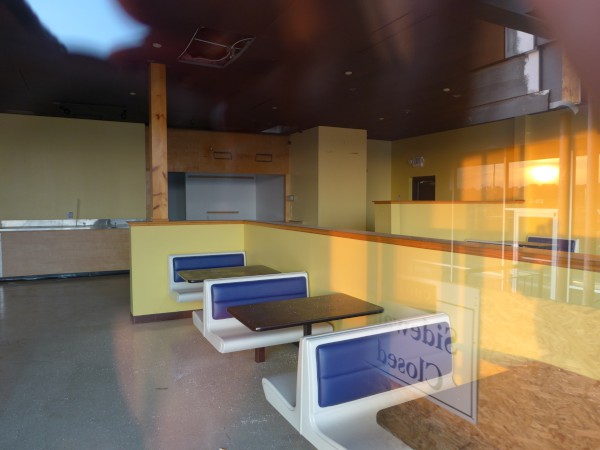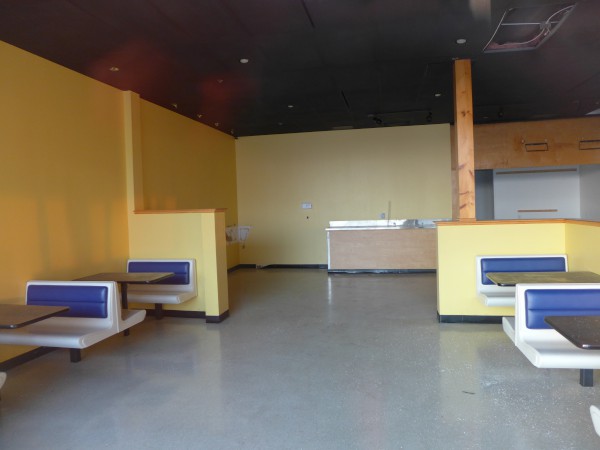 Wing Nuts was in the old Sesame Inn slot in the Outback plaza on Harbison. (I used to call it the Barnes & Noble plaza). Online reviews were not.. overly positive, but then nobody goes online to leave a good review.
Interestingly, the place has been on the market as a turn-key running business since last October (October 2013), as can be seen in these two LoopNet listings, here and here listings. That apparently did not work, as the place is now fairly gutted.
(Hat tip to commenter Ellen)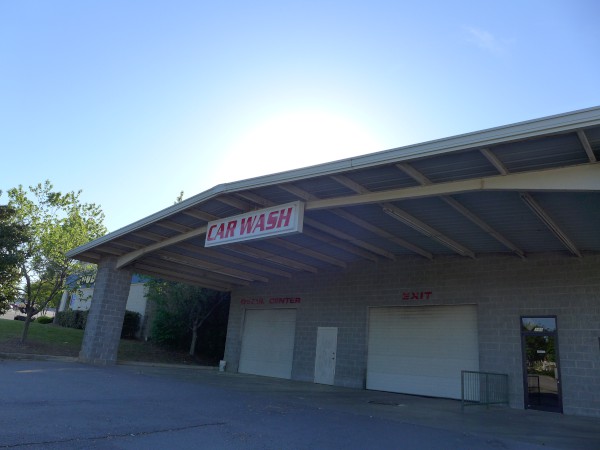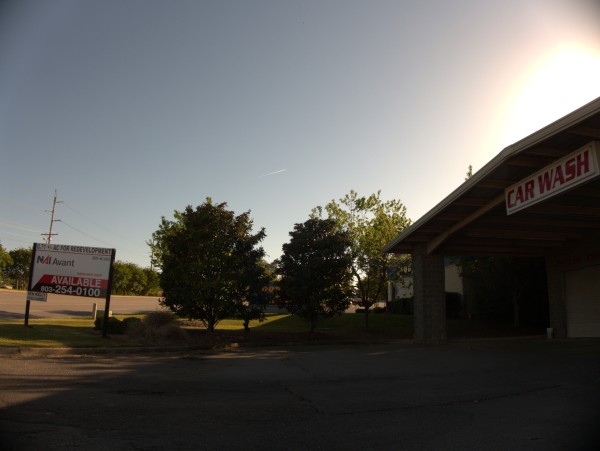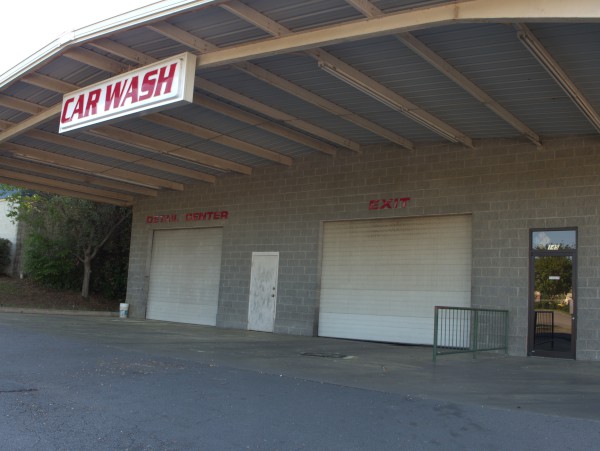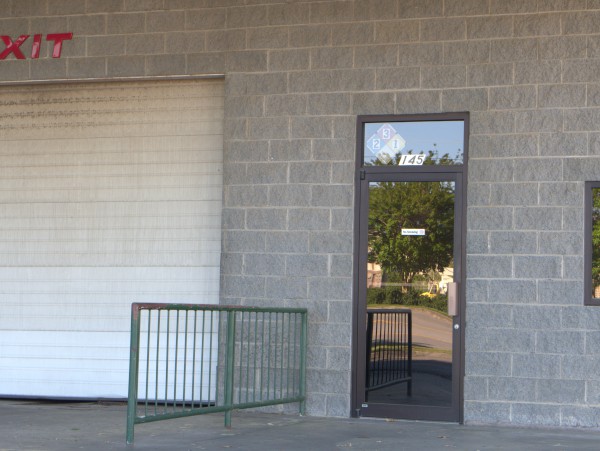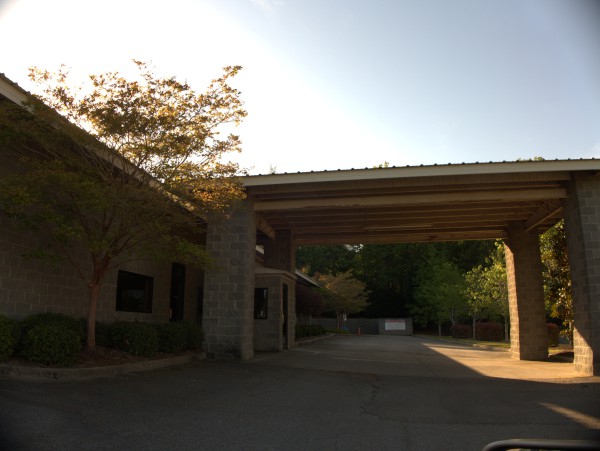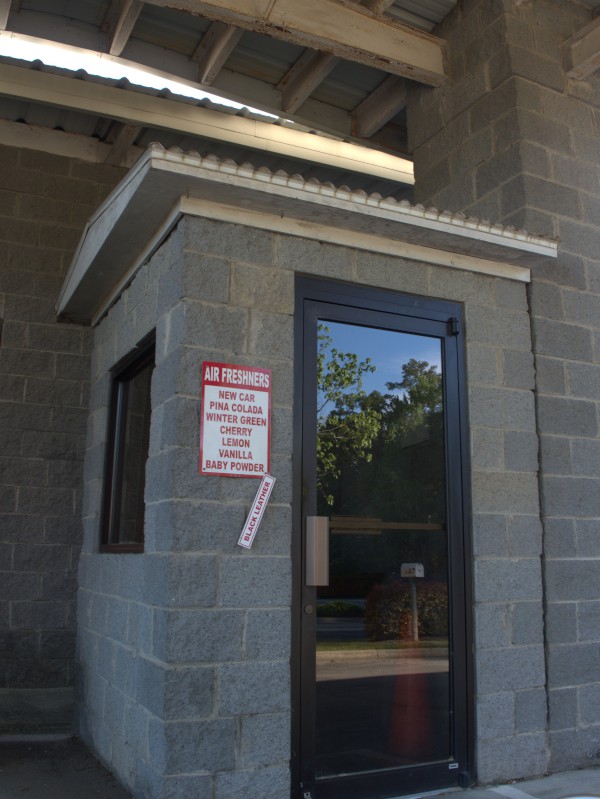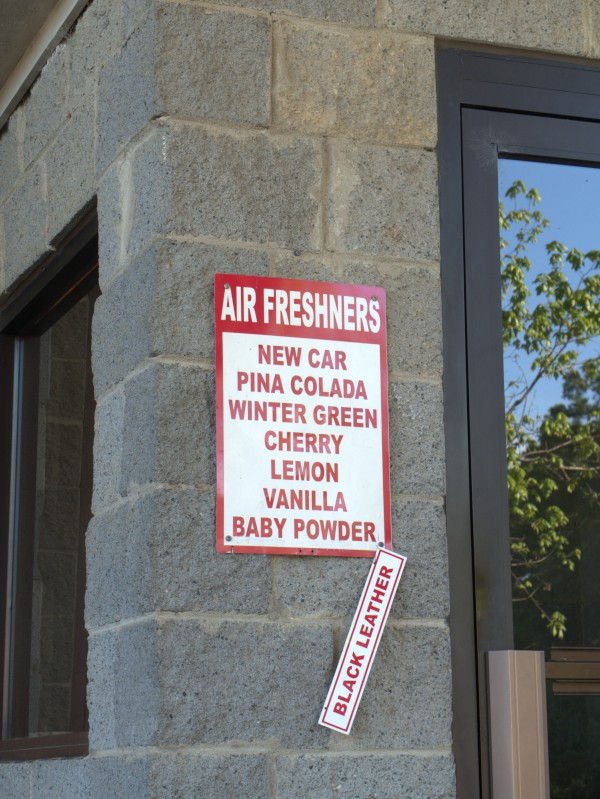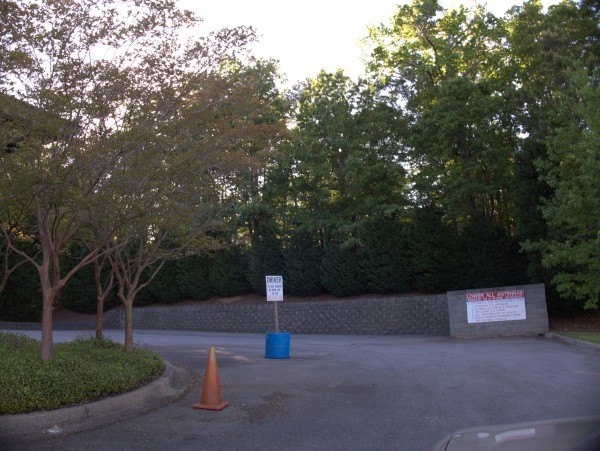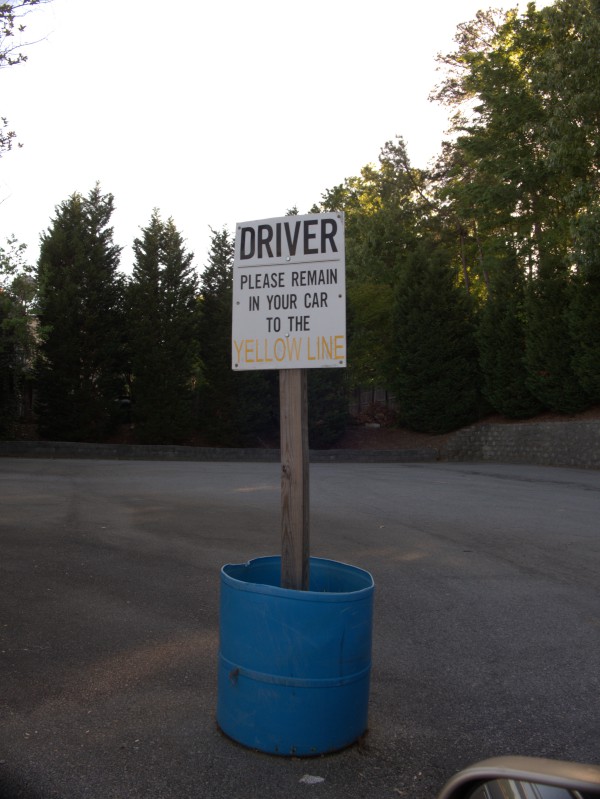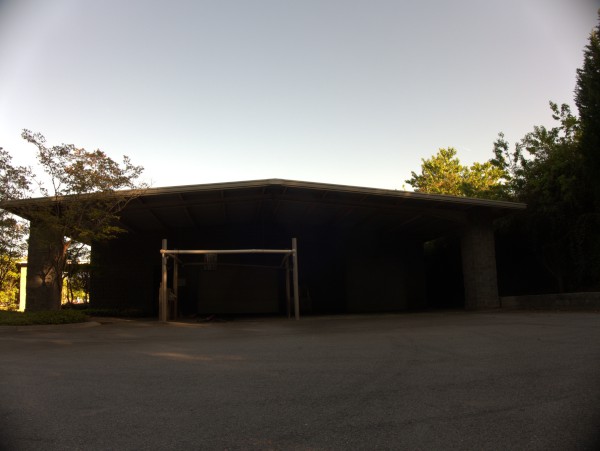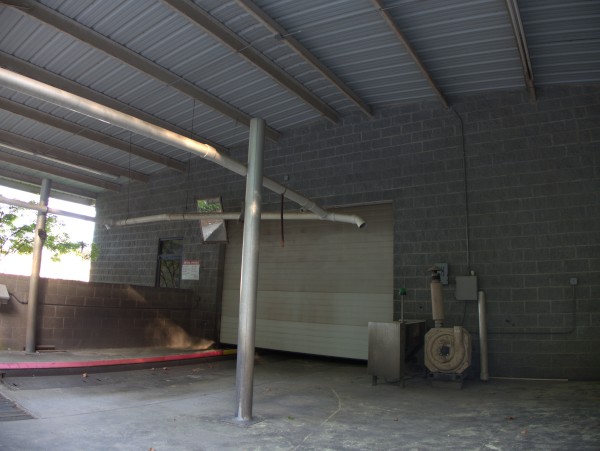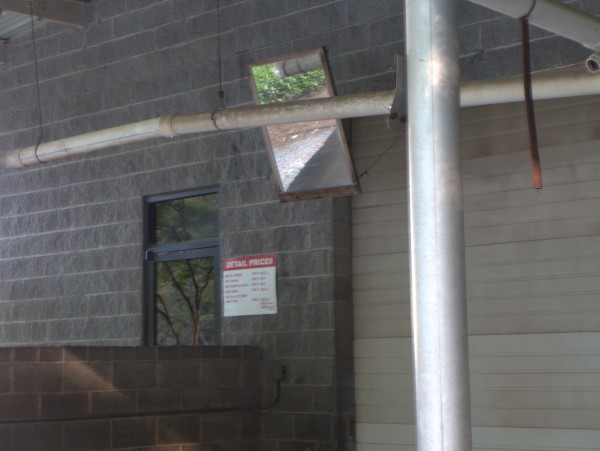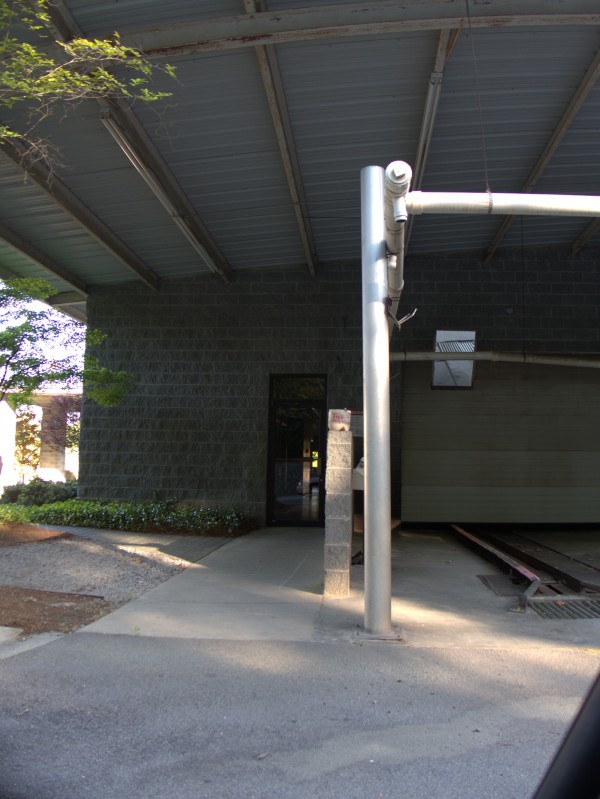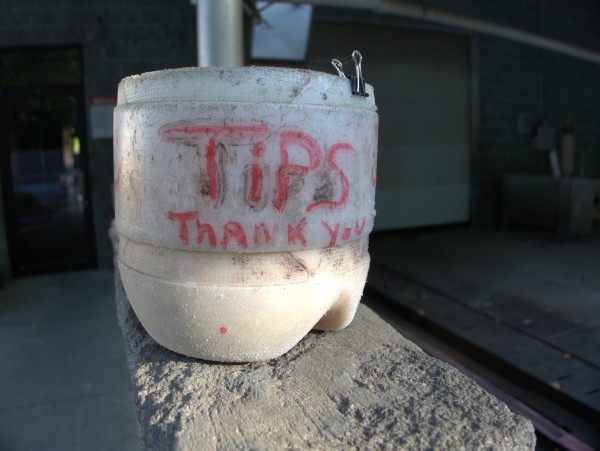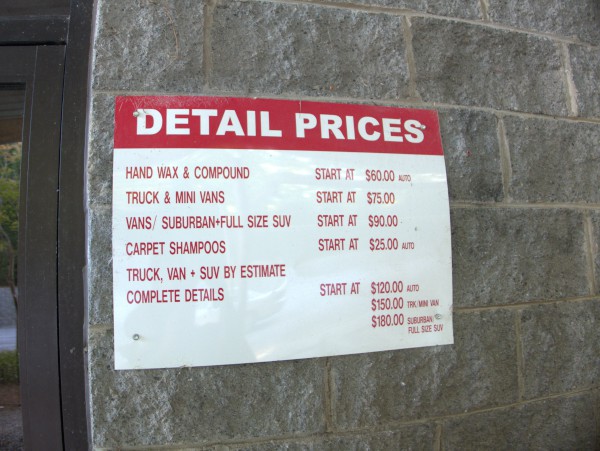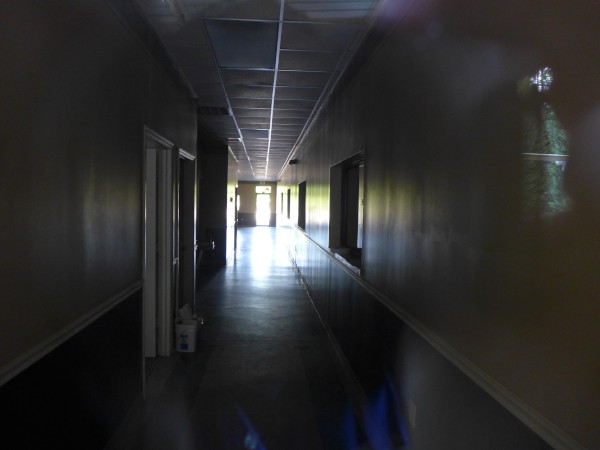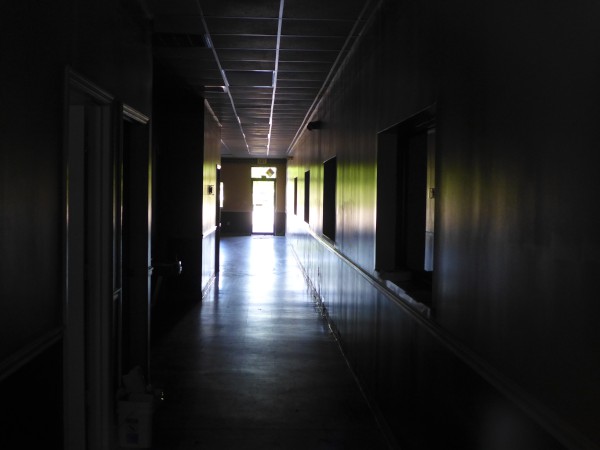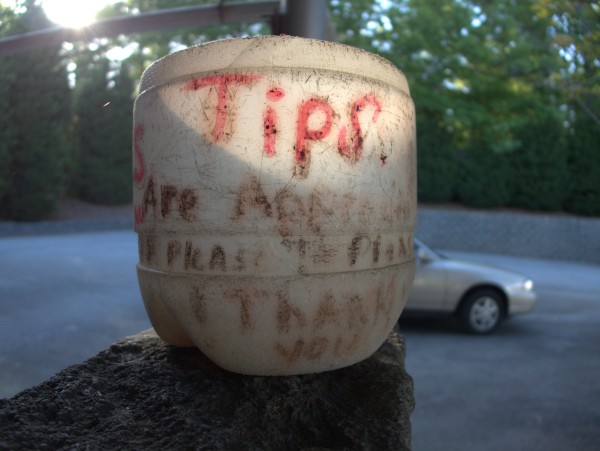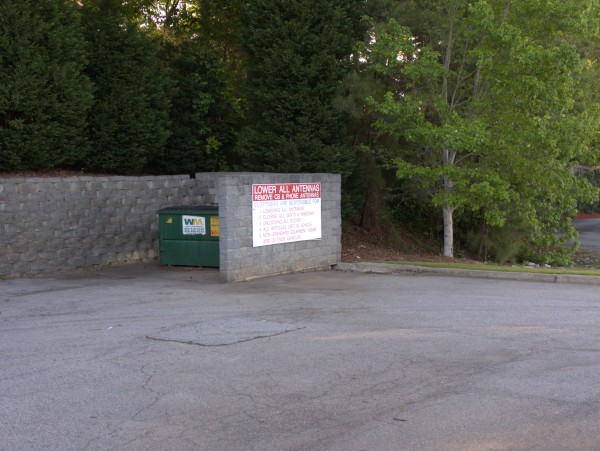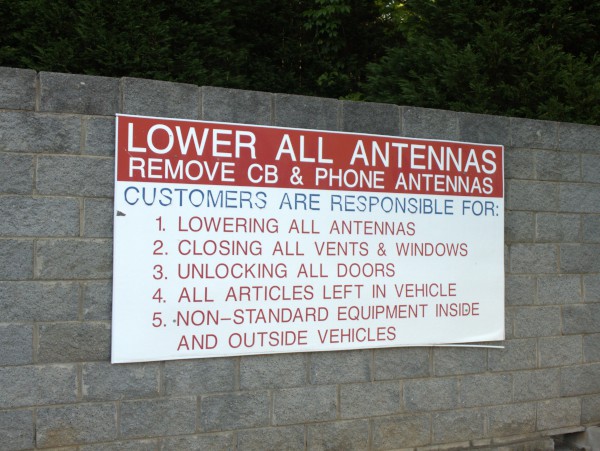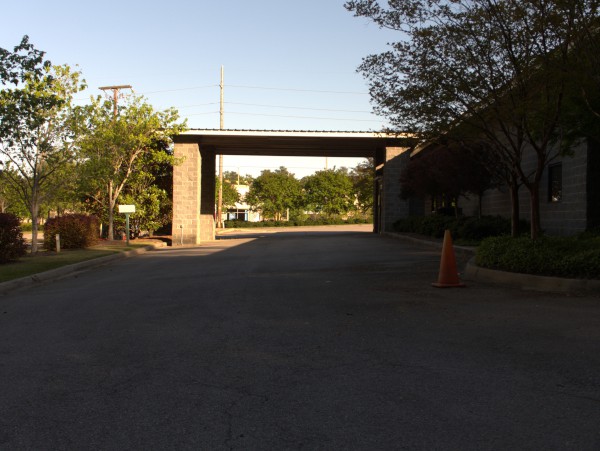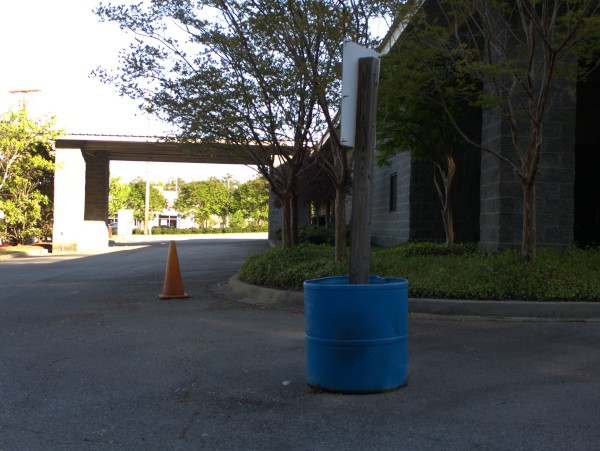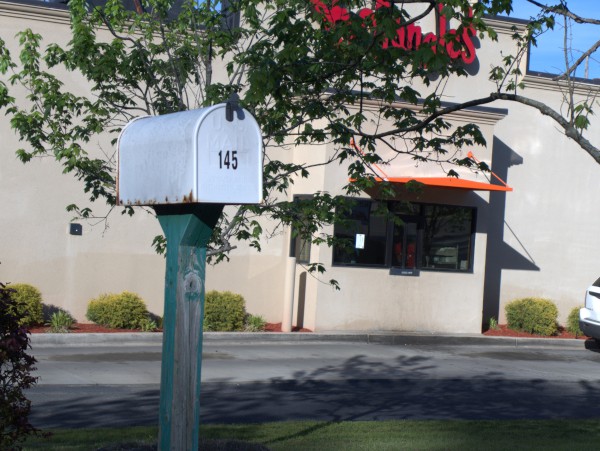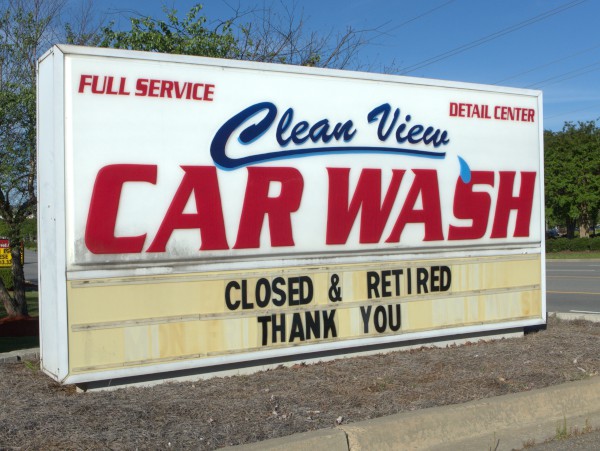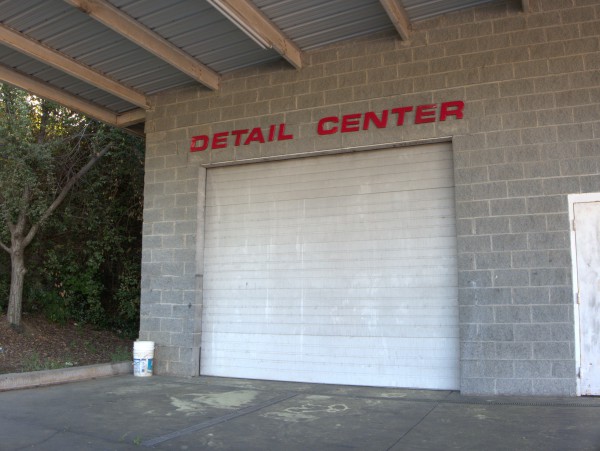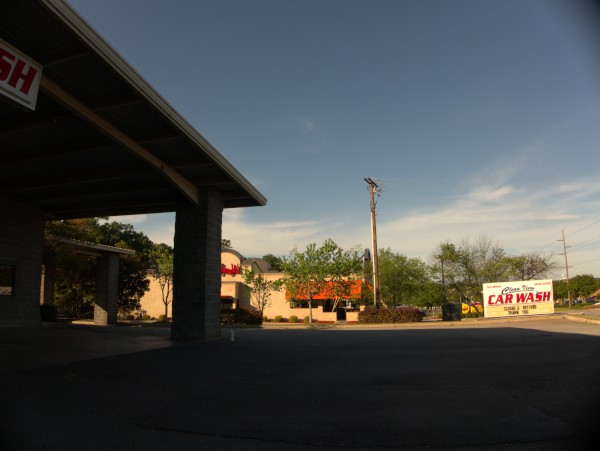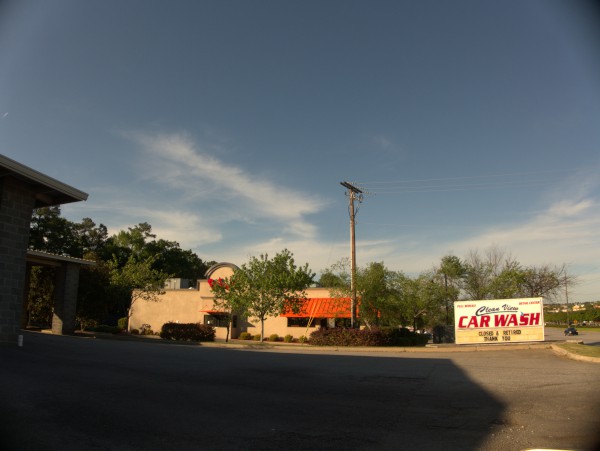 This old school car wash on Harbison actually does have a clear view as it is half way up the hill that descends to Bower Parkway.
I'll admit that I never really noticed it until commenter Homer (and others) mentioned that it was gone. It seems a bit out of place on the current Harbison, where you would expect land to now be too expensive for such uses. Given the owner's retirement message on the sign, I suspect it had been there quite a while.
Personally, I've never seen the attraction of car wash scents. Whenever I forget to say no scent, I end up with watering eyes until I can clear it out again...
(Hat tip to commenter Homer)
UPDATE 14 September 2015 -- As noted by commenter Homer, this place has now been mostly razed: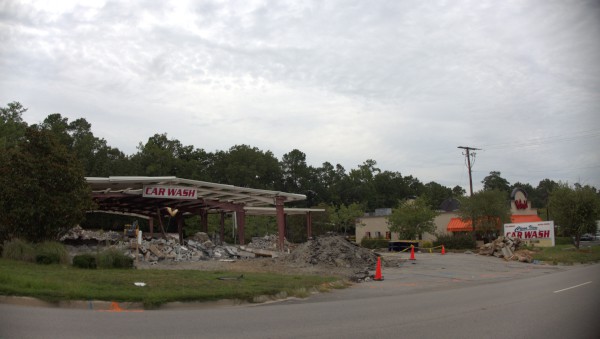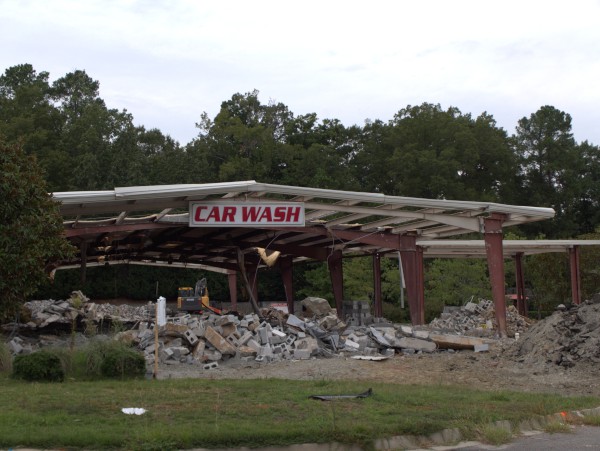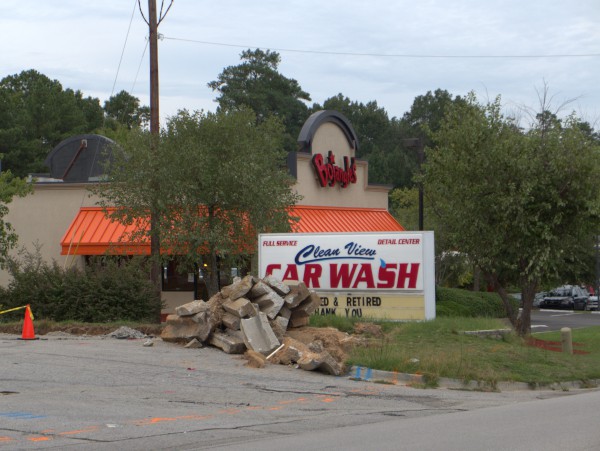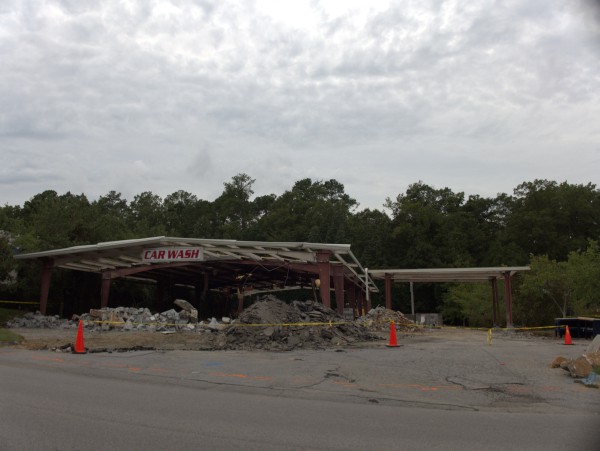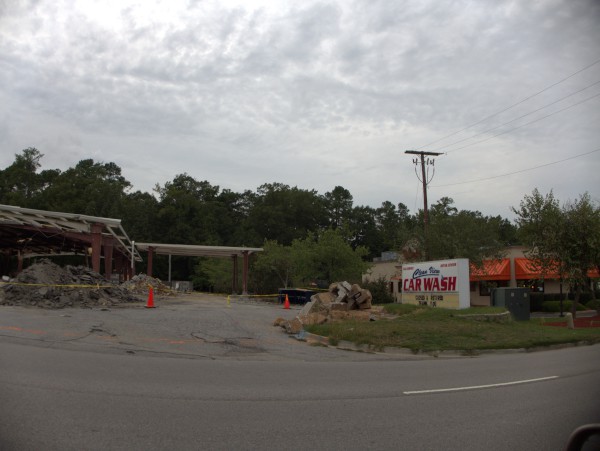 UPDATE 14 March 2016 -- As noted in the comments, now open as Del Taco: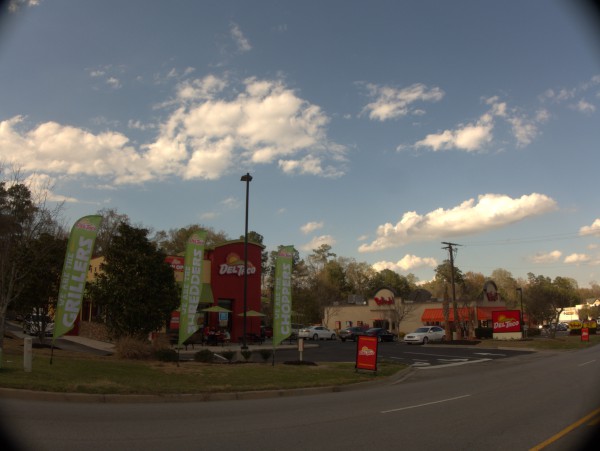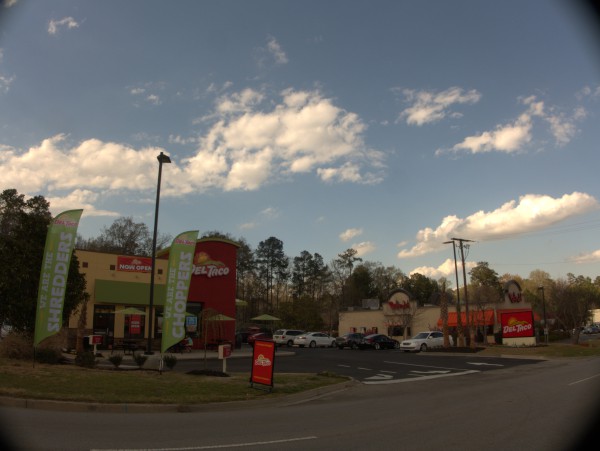 Posted at 1:23 am in Uncategorized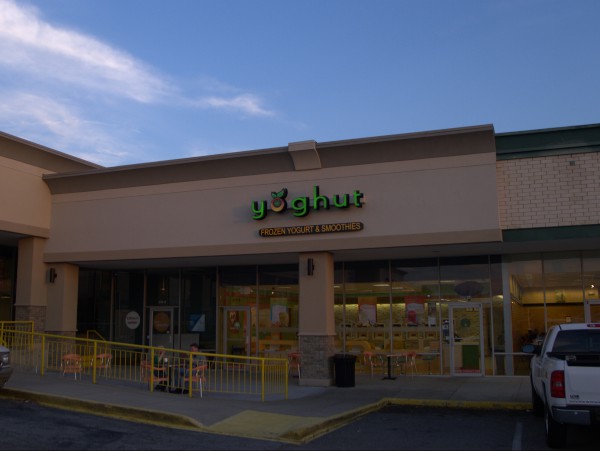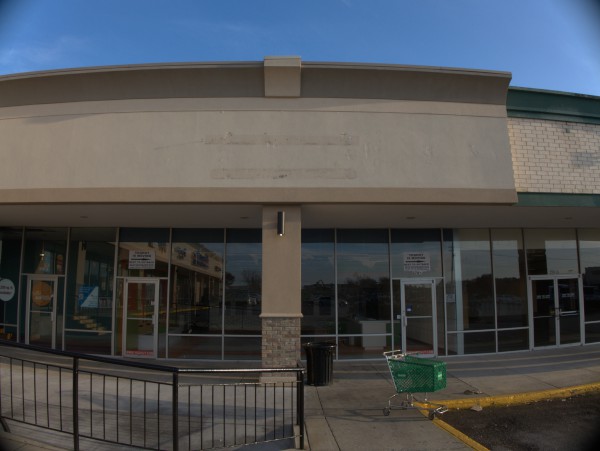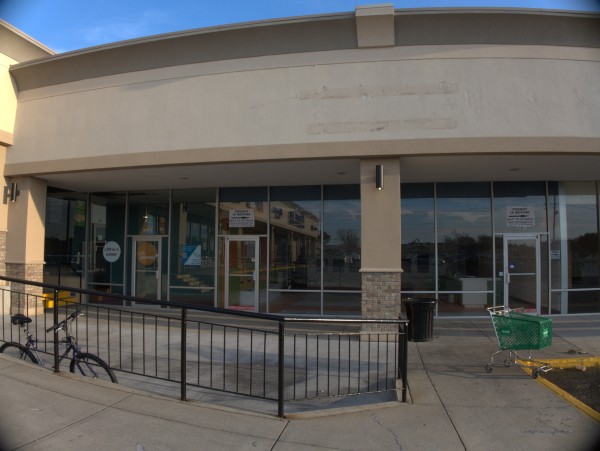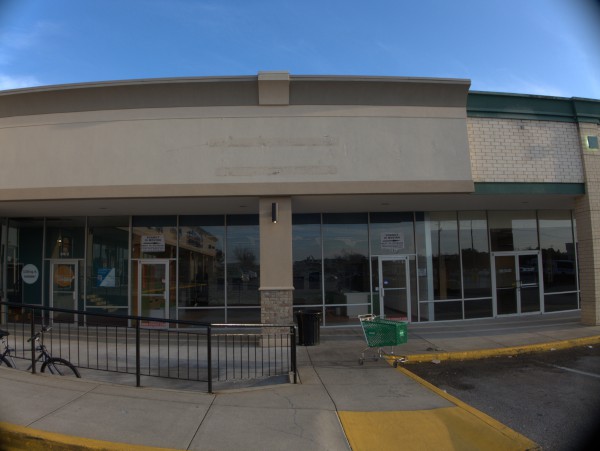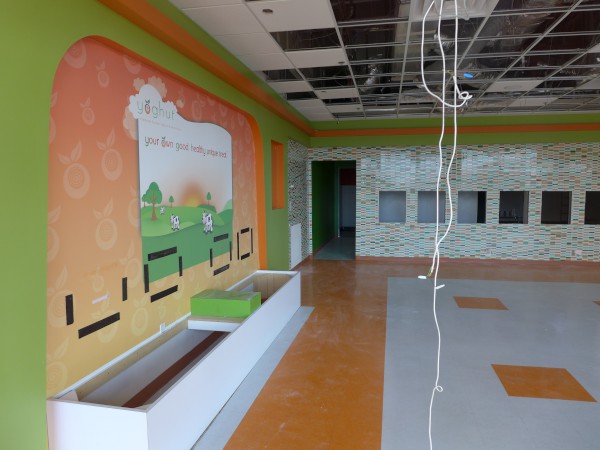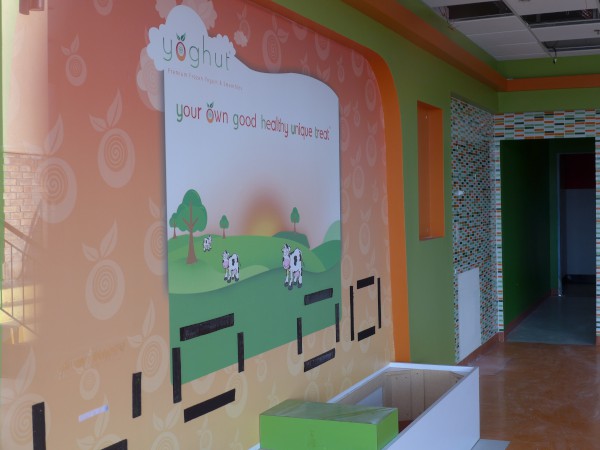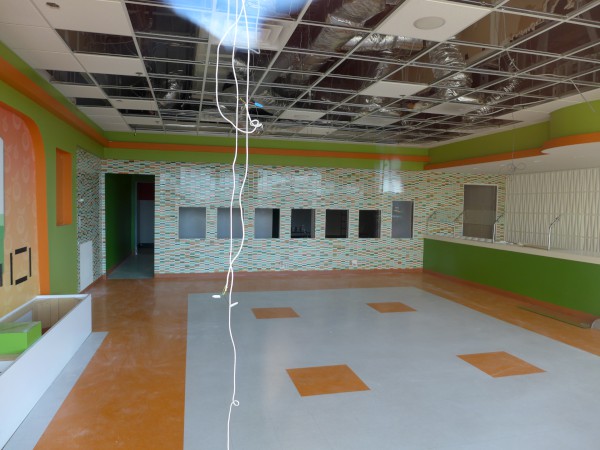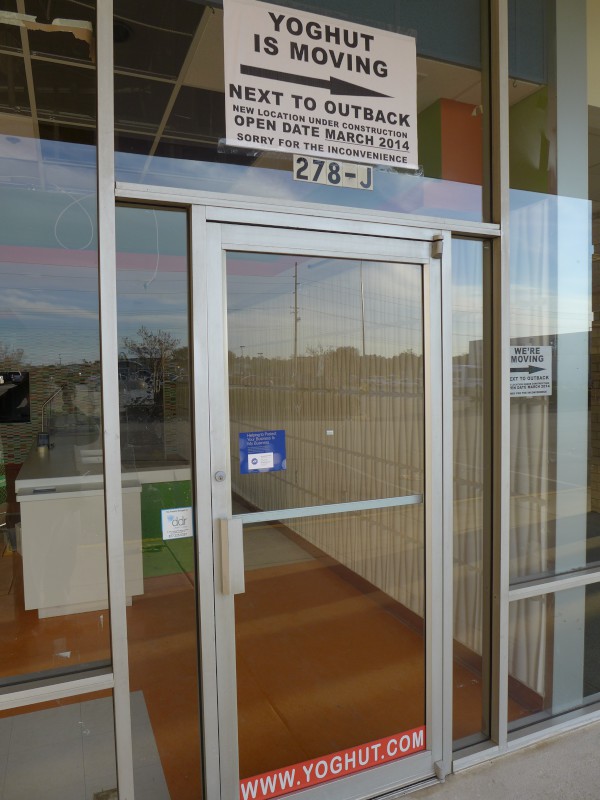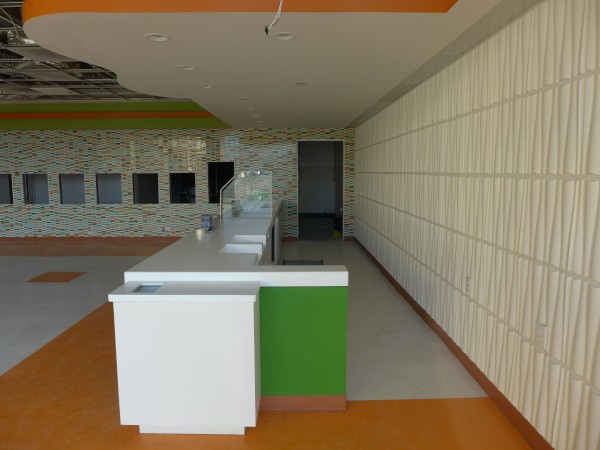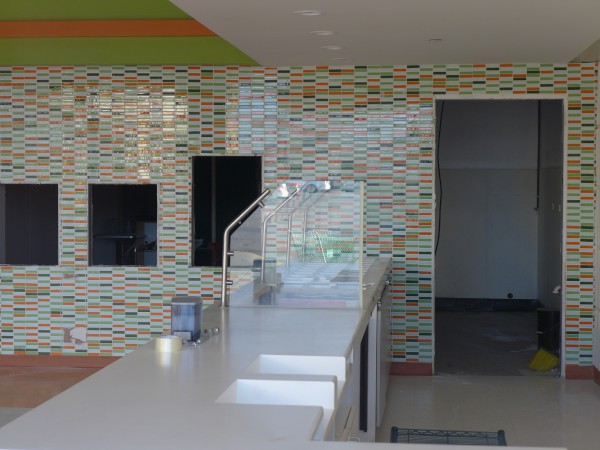 The new location: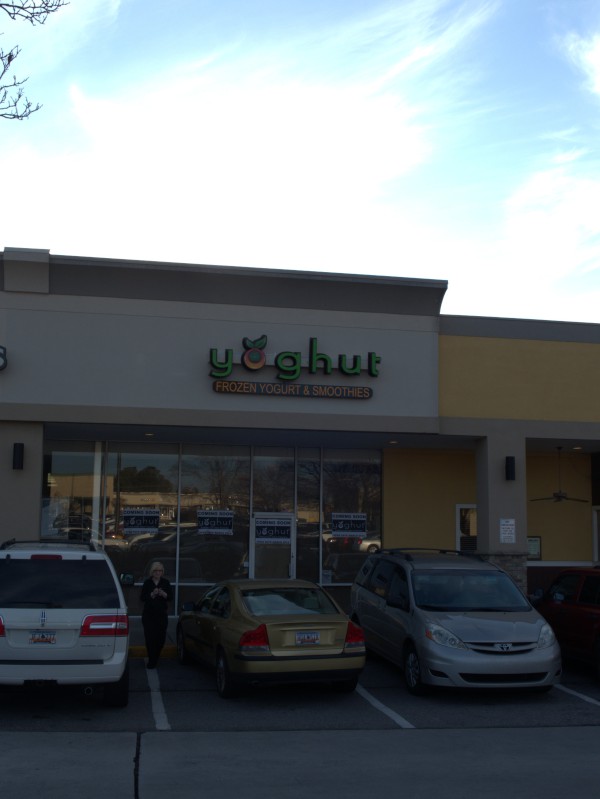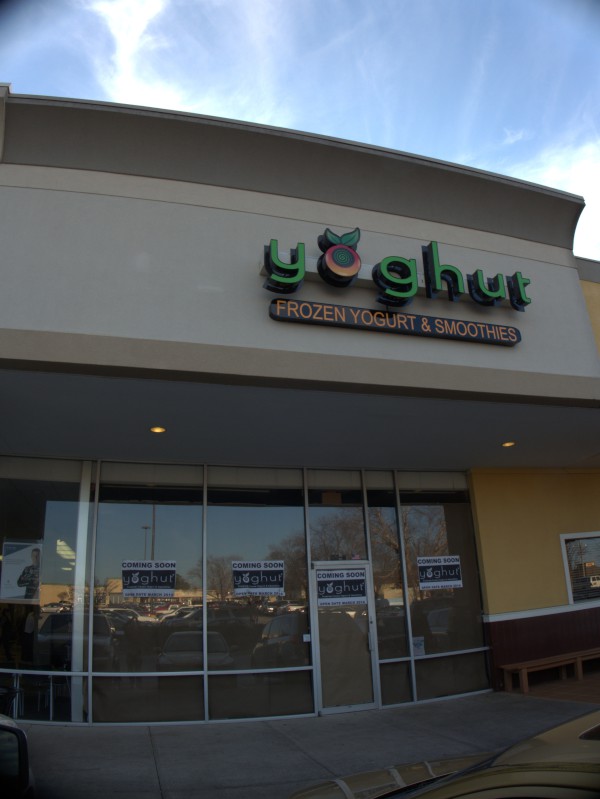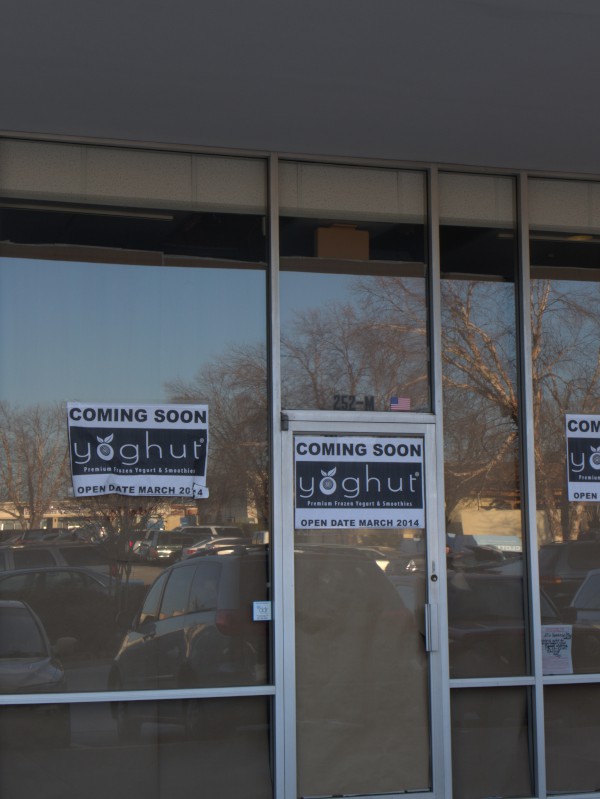 Yoghut moved into the old Quiznos location next to Barnes & Nobel in 2011 and stayed there until B&N closed.
Now they are in the process of moving across the plaza to a suite next to the Outback Steakhouse. I guess I can understand that their foot traffic in the old location would be greatly reduced with the closure of B&N, but it seems to me that the last thing people coming out of Outback are interested in is more food..
(Hat tip to commenter Andrew)
Posted at 1:33 am in Uncategorized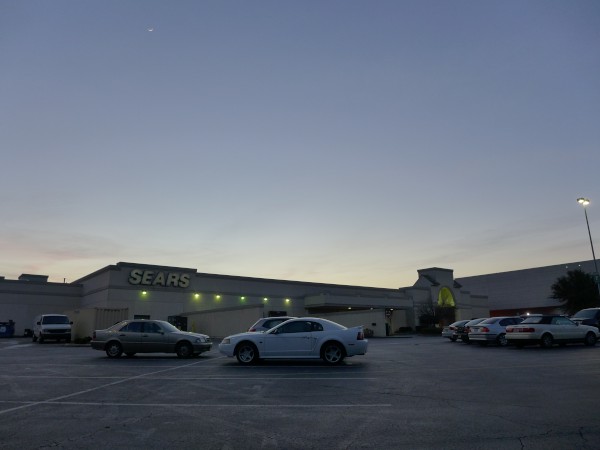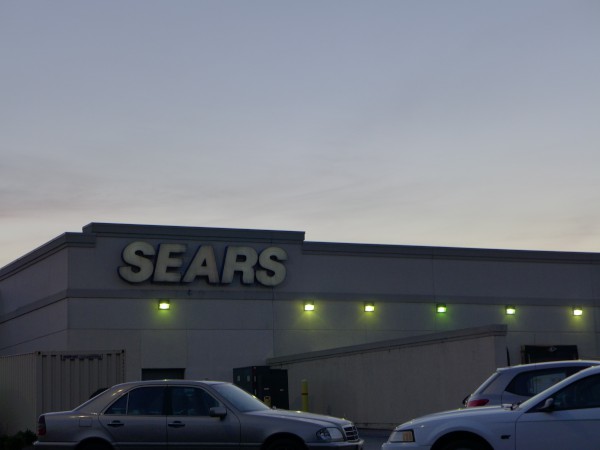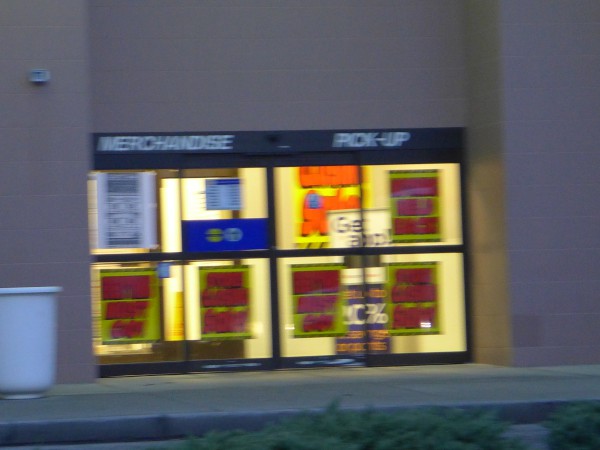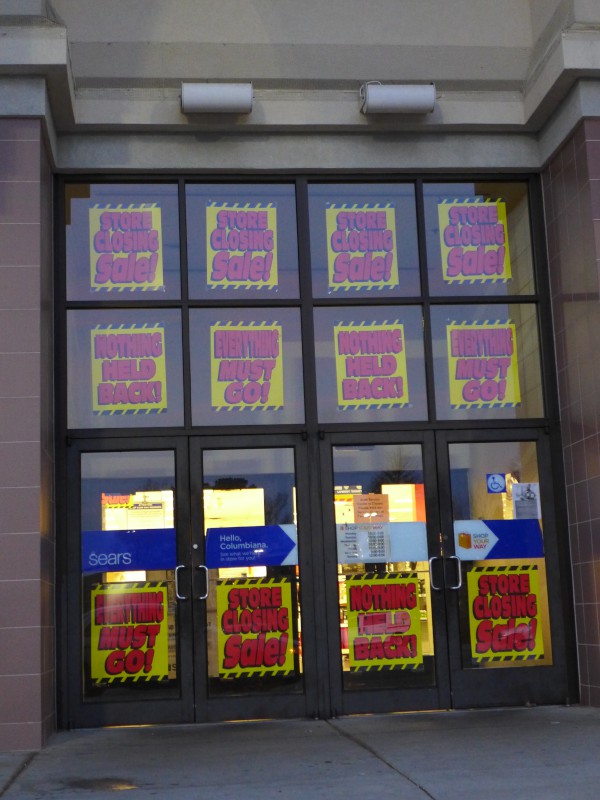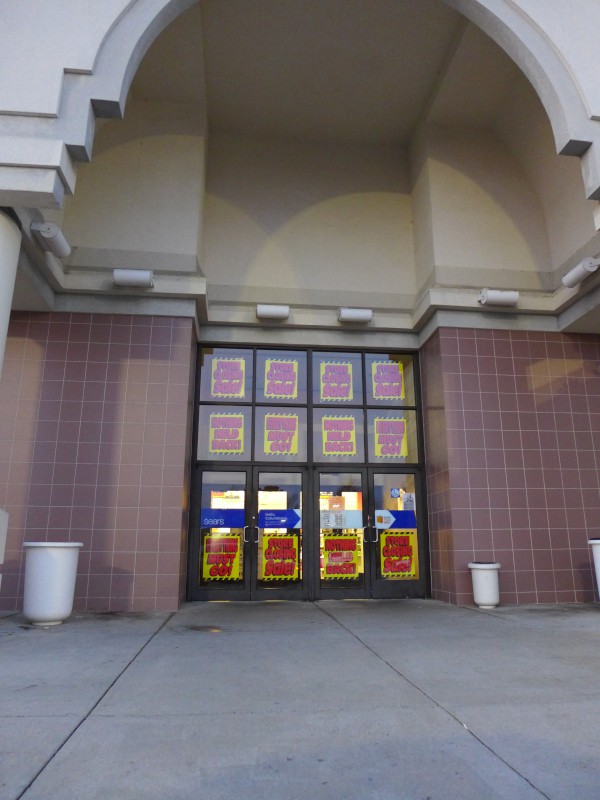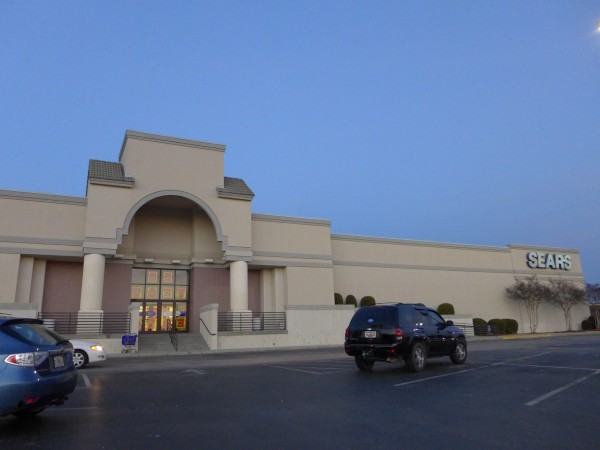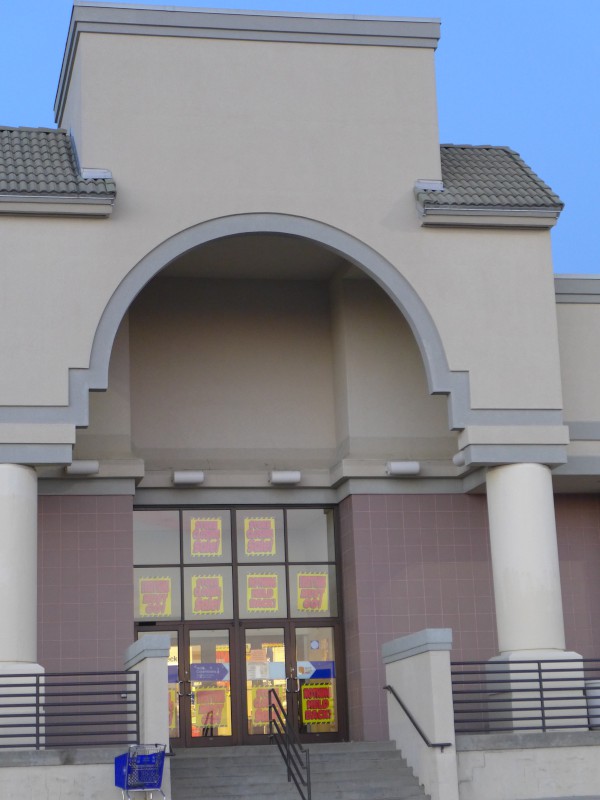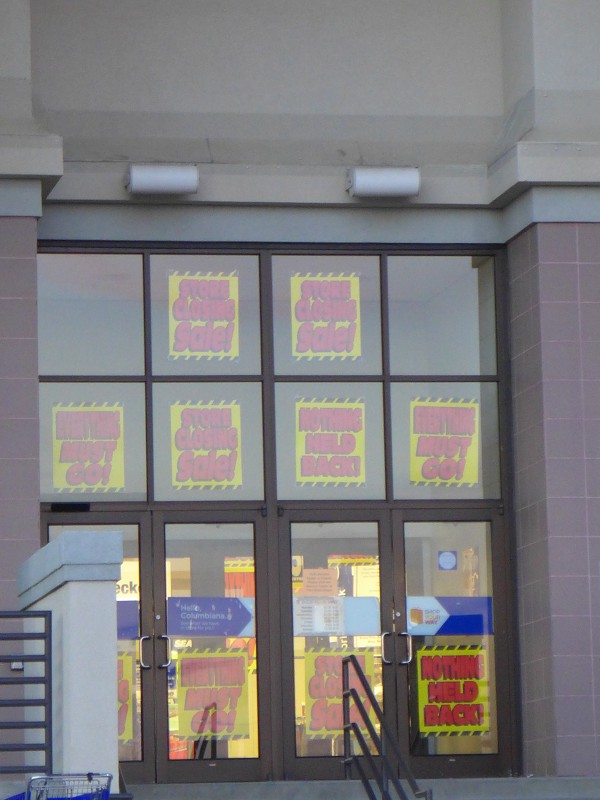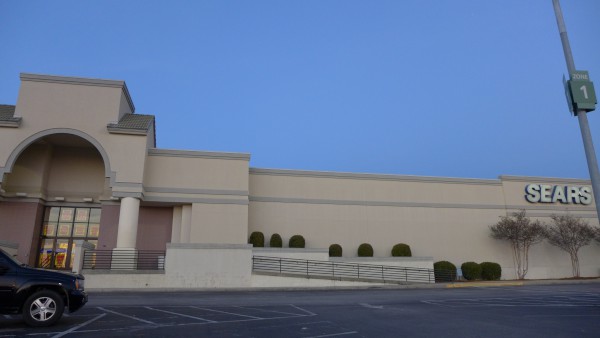 Well, it's old news now, but Sears at Columbiana Centre is closing, and today was the first time I was able to get out that way to get some shots. I'm going ahead with a pretty-well-in-advance closing to give us a landing page to talk about it, and because it's pretty big news. Hopfully I will get inside shots for an update at some point. Certainly the pre-printed closeout signs in these exterior shots are pretty familiar to us all by now (blurry or not..).
It appears that Belk will be taking over some, though not all of this space.
Frankly, given how hollowed-out the Columbia Mall store is at this point, I expected it to go first.
UPDATE 11 February 2014 -- Here are some interior pix from 9 February: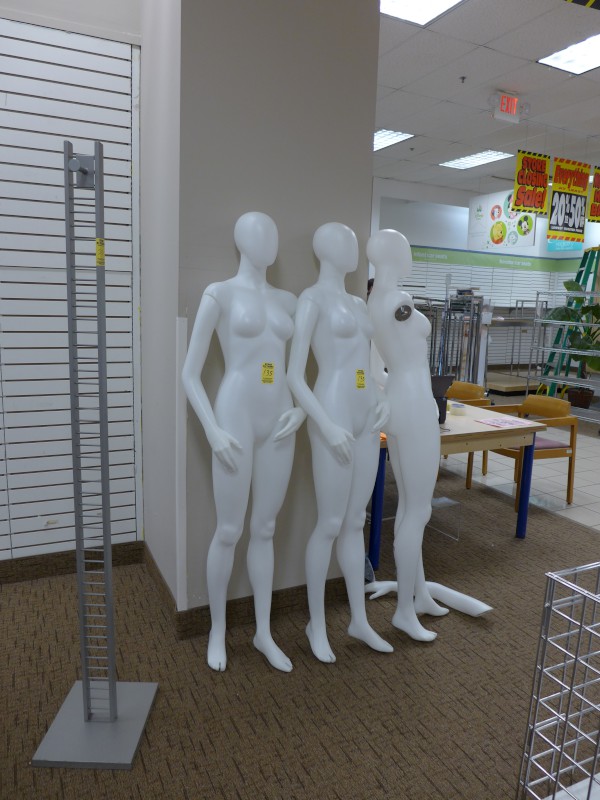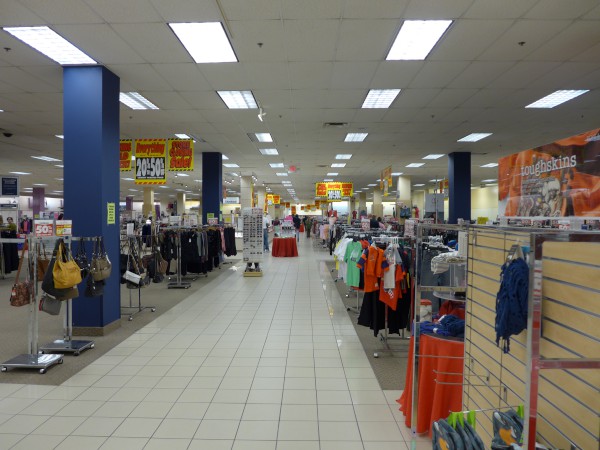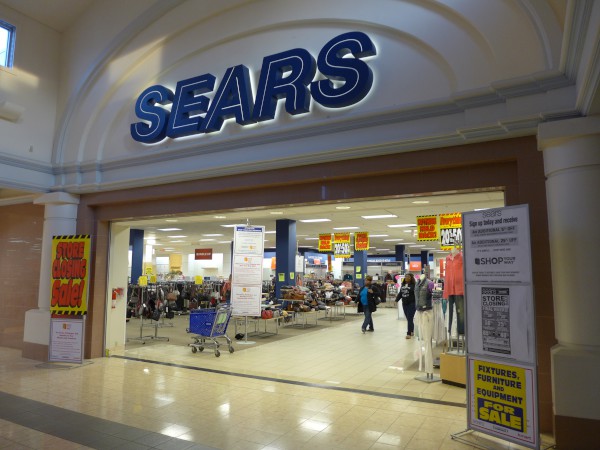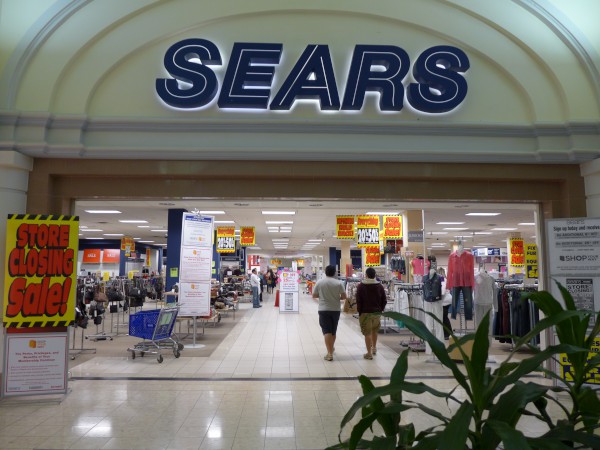 Posted at 12:43 am in Uncategorized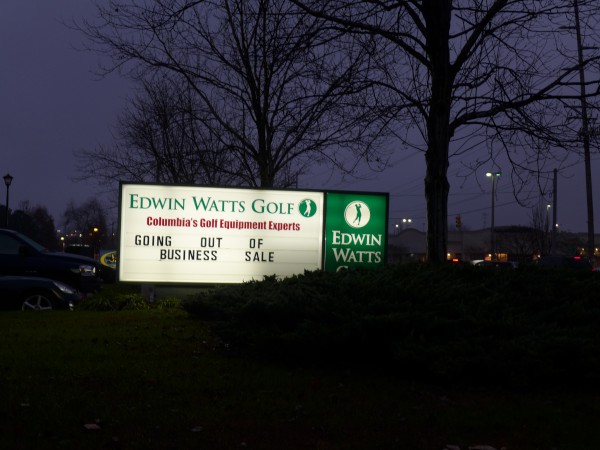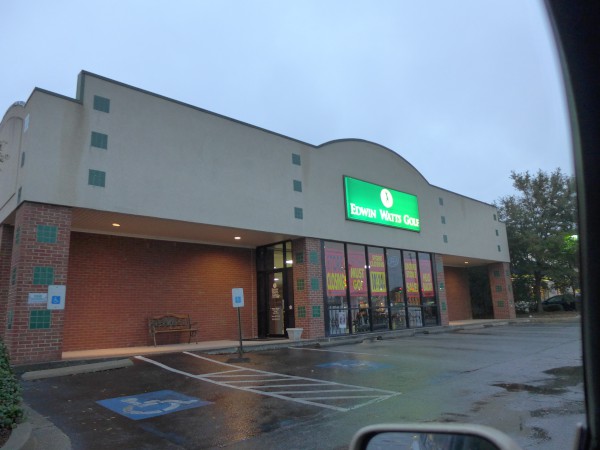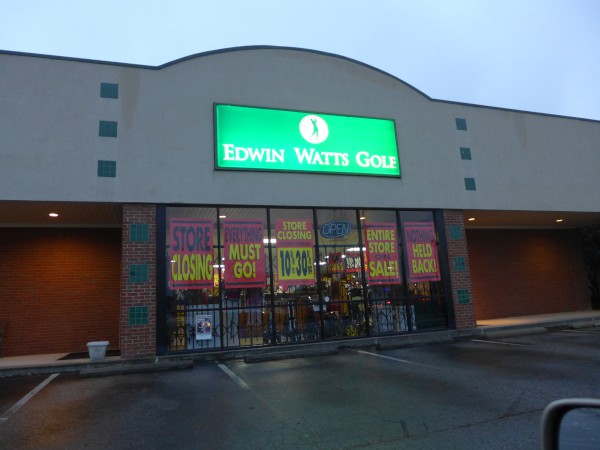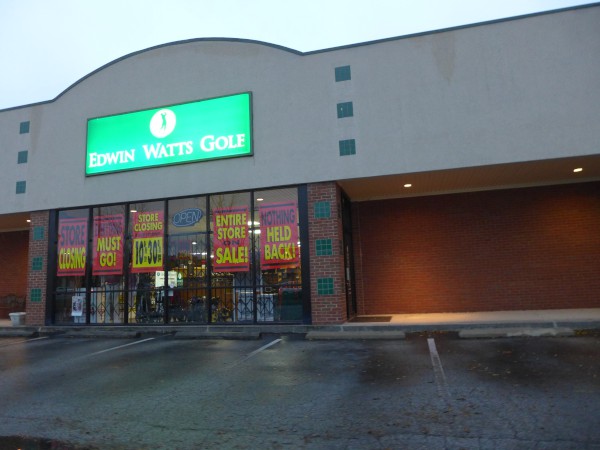 I don't play any course that doesn't have a windmill on it, but some folks do.
Edwin Watts Golf is more or less at the bottom of the hill going down Harbison from Saint Andrews Road, almost at the intersection with Bower, and they are currently in the process of selling to the bare walls.
(Hat tip to commenter John Barrs)
Posted at 1:35 am in Uncategorized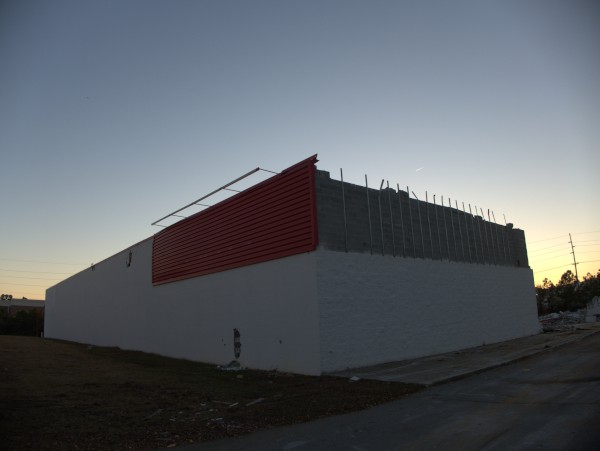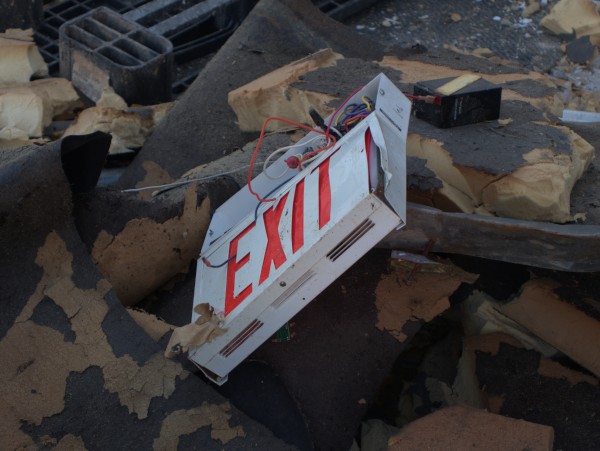 Office supply store Staples has moved their Harbison branch from 281 Park Terrace Drive to 320 Harbison Boulevard.
And none too soon!
(Hat tips to commenters Andrew & William)