Archive for the 'real estate' tag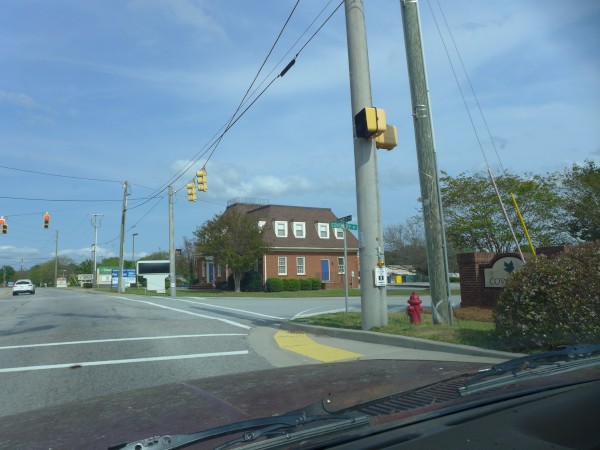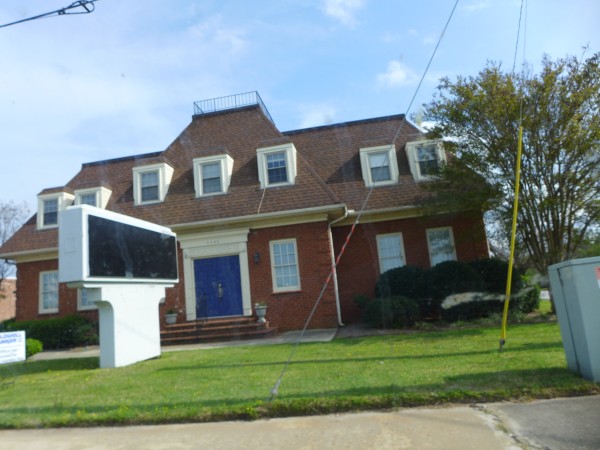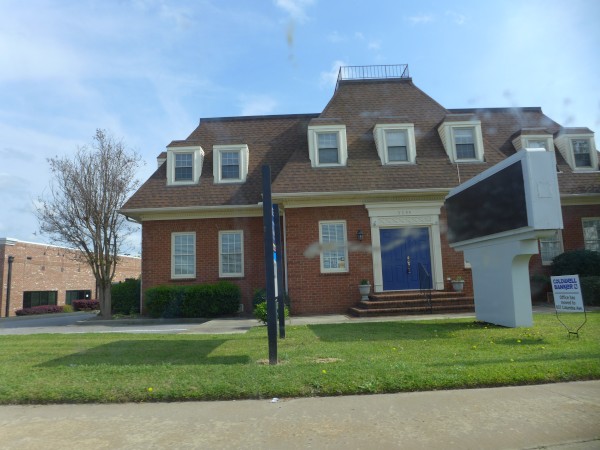 LoopNet says this old Russell & Jeffcoat building is off the market, but there was still a real estate sign out front when I drove by a few weeks ago. These buildings have such a distinctive look that it always seems odd to see non Russell & Jeffcoat tenants in them.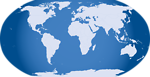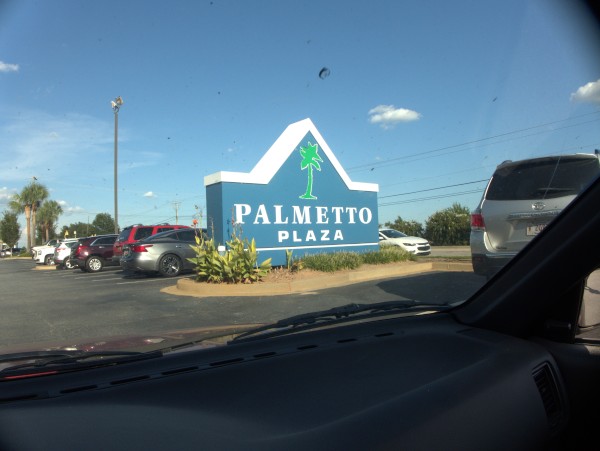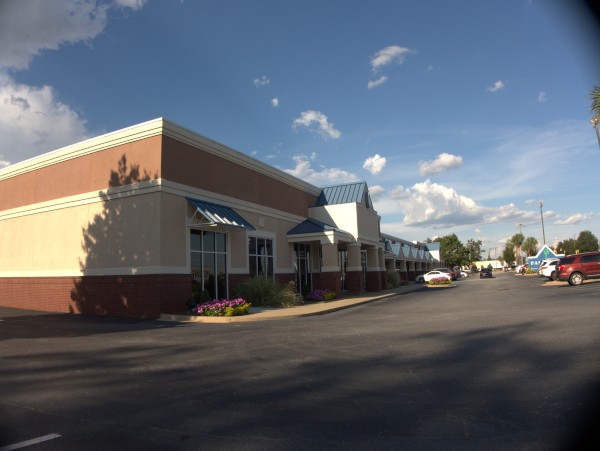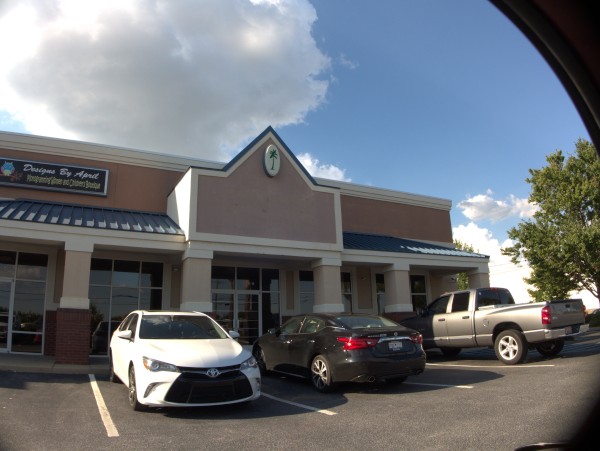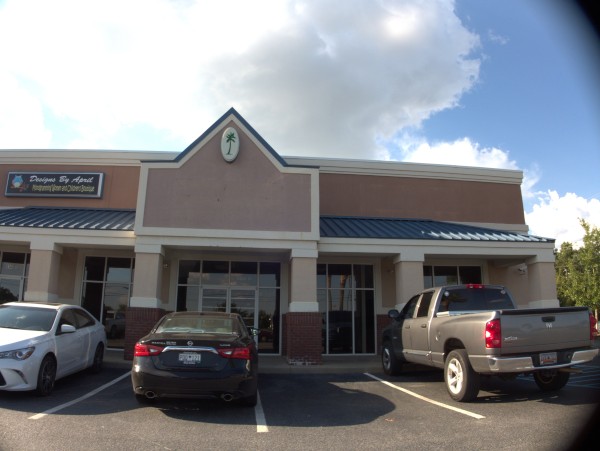 Commenter James R notes that this Coldwell Banker is gone and that the web site indicates that Columbia is now being handled from Charlotte, which doesn't quite make sense to me as I think there is still an office at 1711 Gervais..
(Hat tip to commenter James R)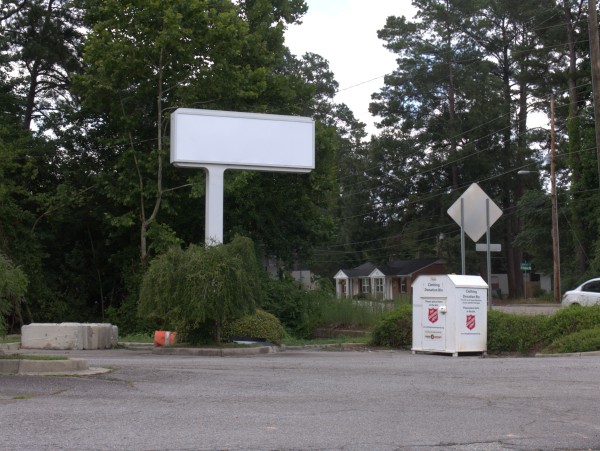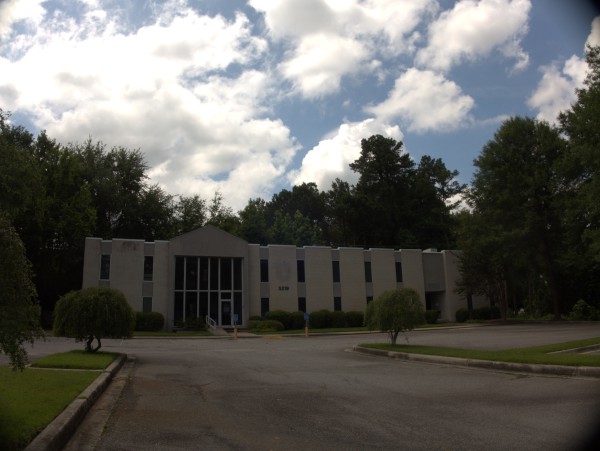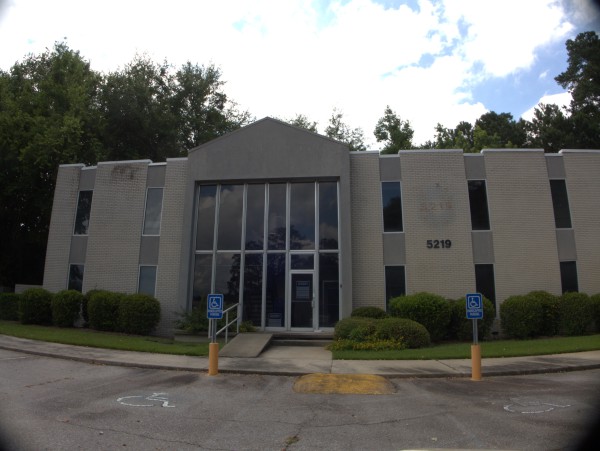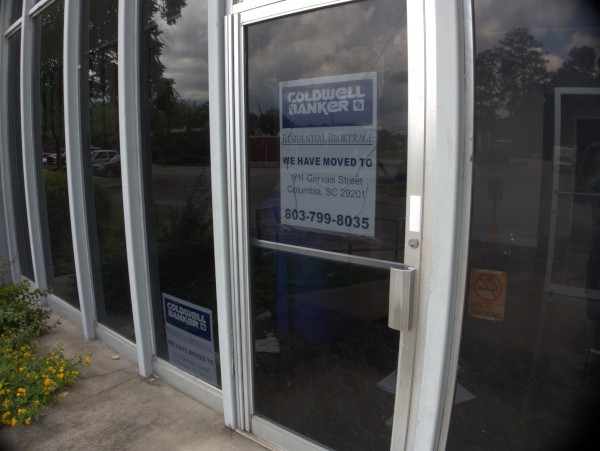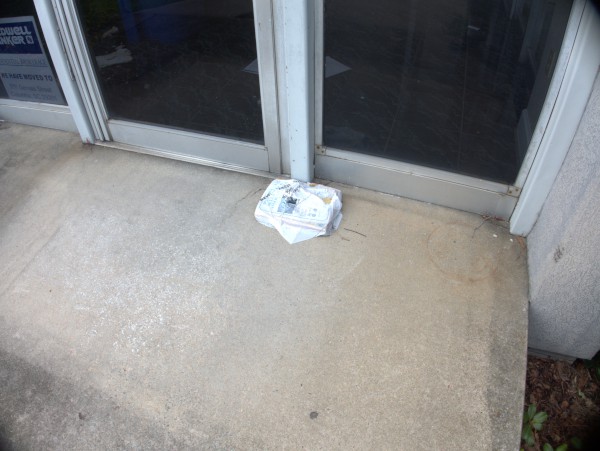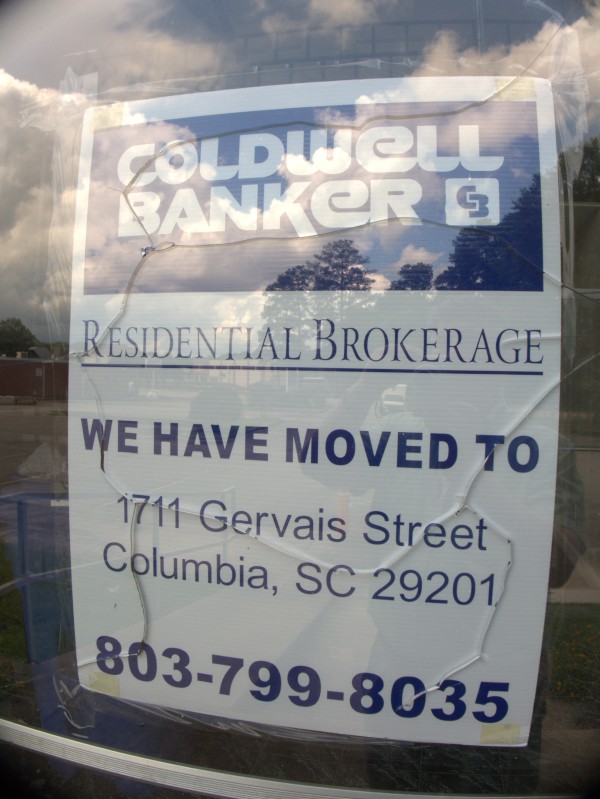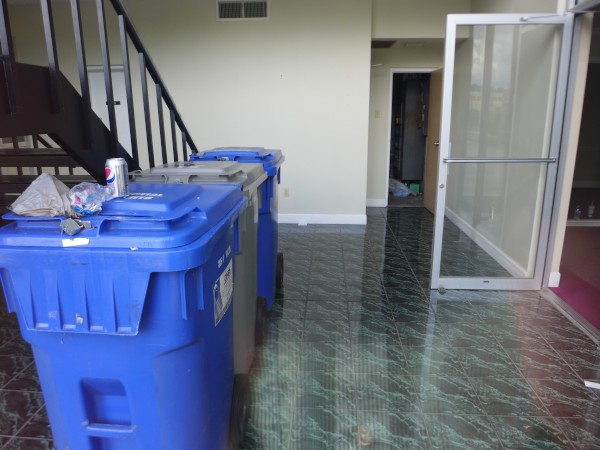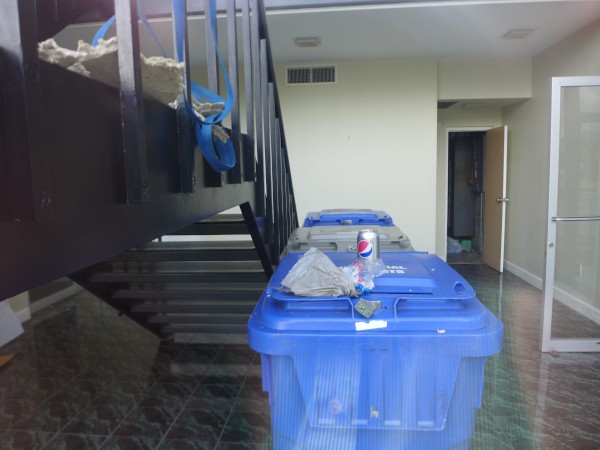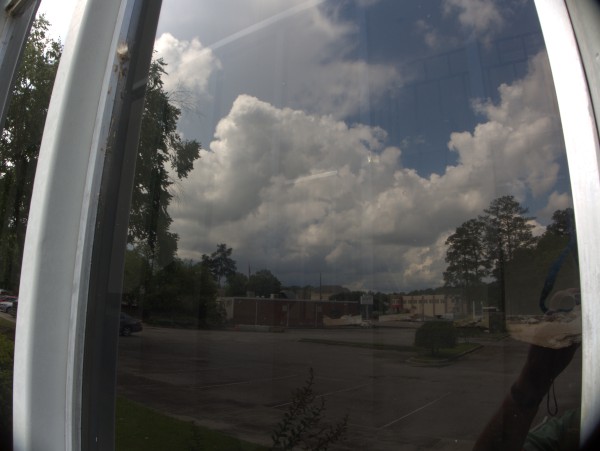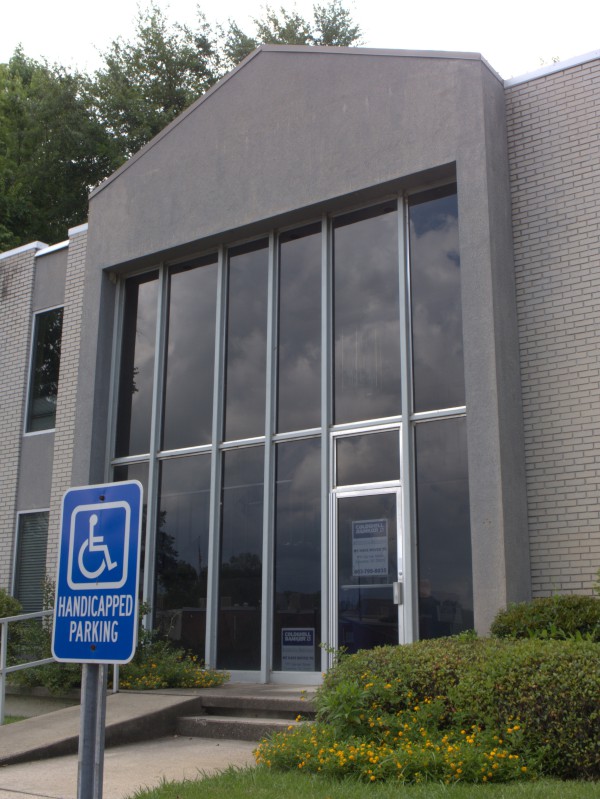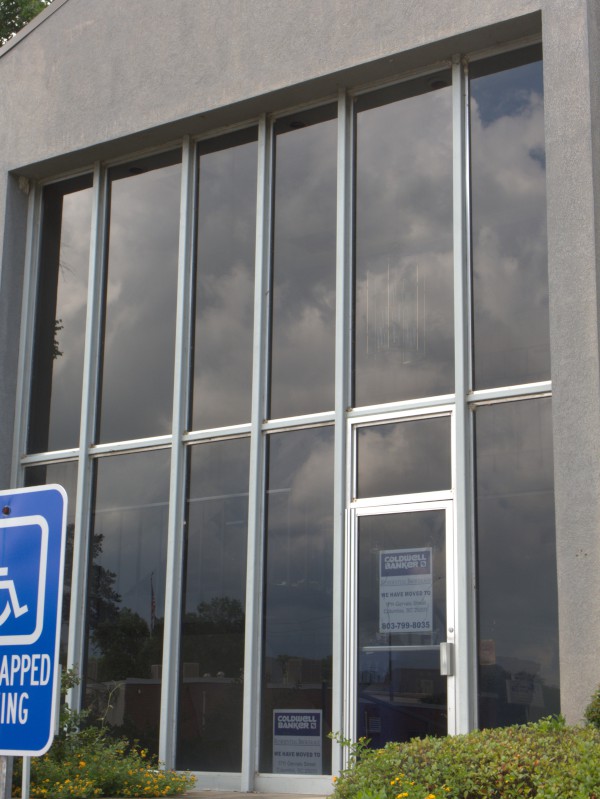 I noticed this vacant building on Trenholm a few doors down from the Forest Acres town hall a few weeks ago, but based on the unclaimed phonebook at the door step, it was at least before February 2017 that this Coldwell Banker moved to 1711 Gervais Street.
It probably says something about my general powers of observation that I grew up a mile from here and have driven by the building literally thousands of times over the years, but I had no idea it was a Coldwell Banker (and whatever else it has been over the years) in the first place.
UPDATE 21 June 2017: Added Russell & Jeffcoat to the post title based on the comments.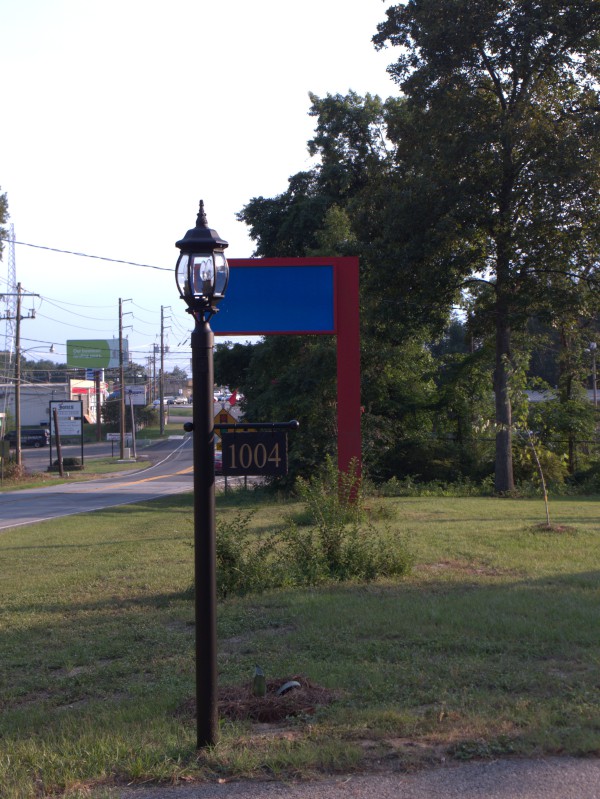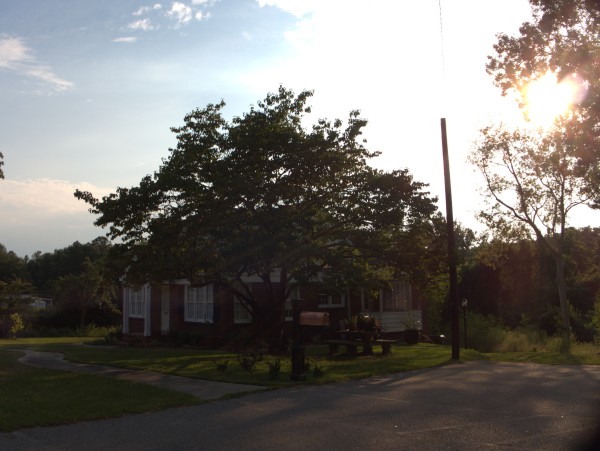 I was driving towards Triangle City a few weekends ago, and noticed a blank business sign in front of a nice brick house fairly near the intersection of Charleston Highway and Knox Abbott. As usual, when I actually get out and about, it was a good ways into the afternoon, so I was shooting against the sun, and it's a poor shot.
As best I can determine the only business here in recent times was Griffin Homes & Properties. Perhaps before that, it was still a residence.
Posted at 11:17 pm in Uncategorized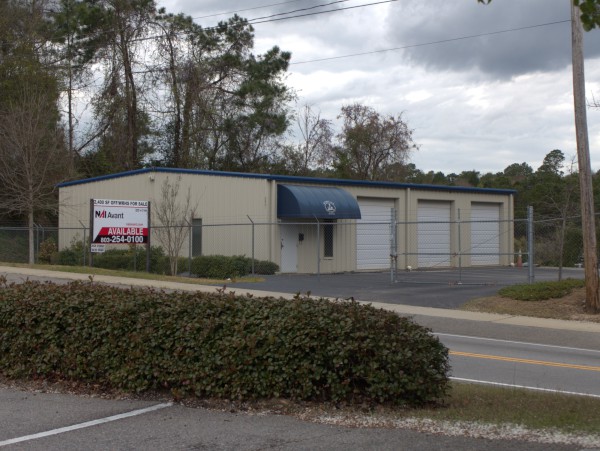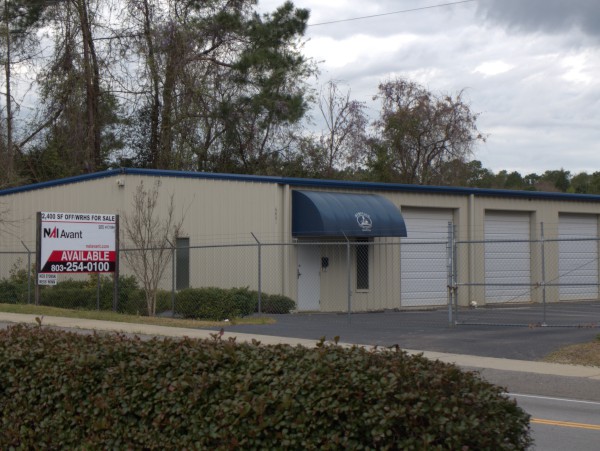 This address on the North side of Shakespeare Road near Columbia Mall and almost across from Wood's Wonderland was once, according to the Secretary Of State's office Howard & Riley Real Estate & Insurance. That would have been back in the late 1960s and 1970s.
However, LoopNet says the current building wasn't built until 2005, so there must have been an older structure there at one time. (This would have been the Pink House era on Shakespeare). I don't know what the property was used for in the interim, but the last tenant was Heritage Elictrical, which has apprently moved to Elgin.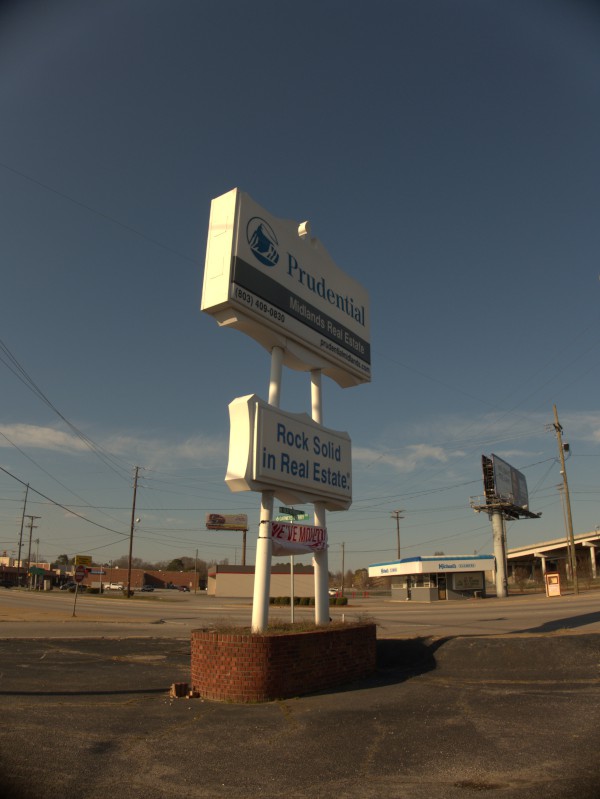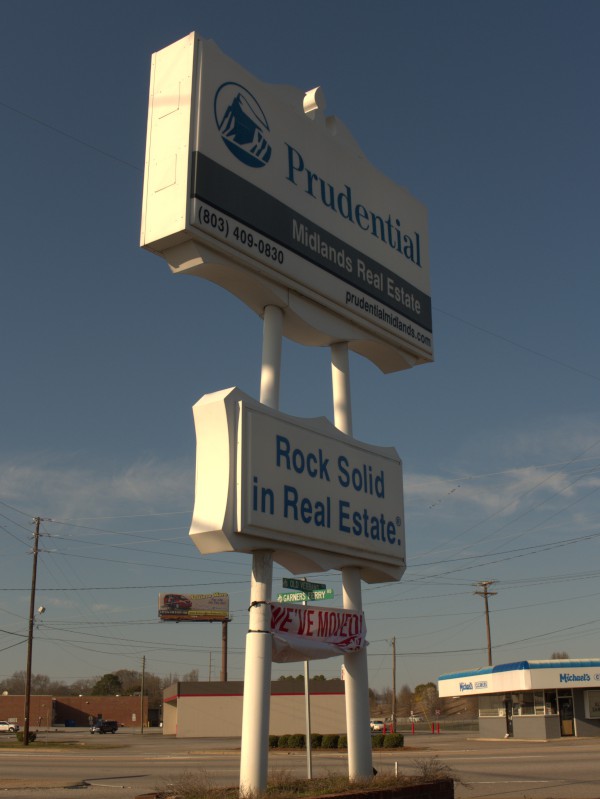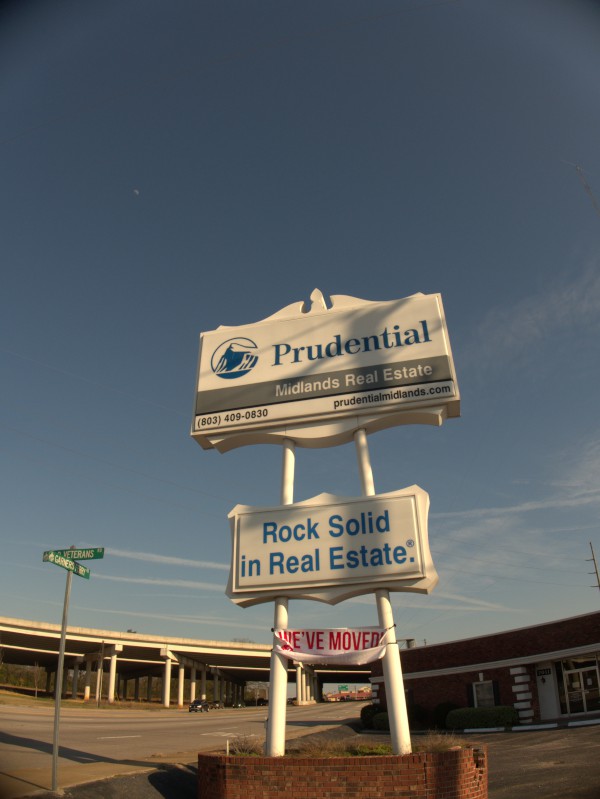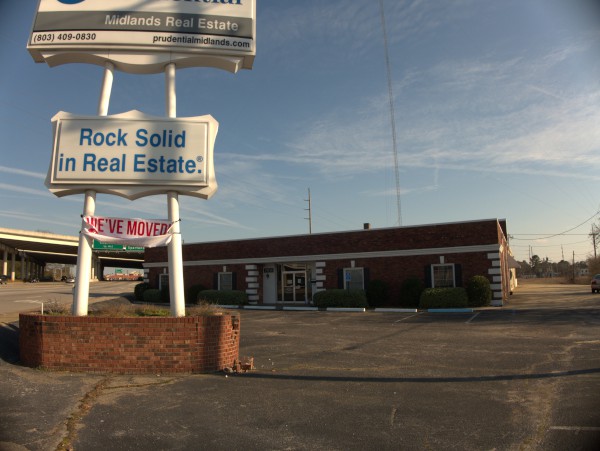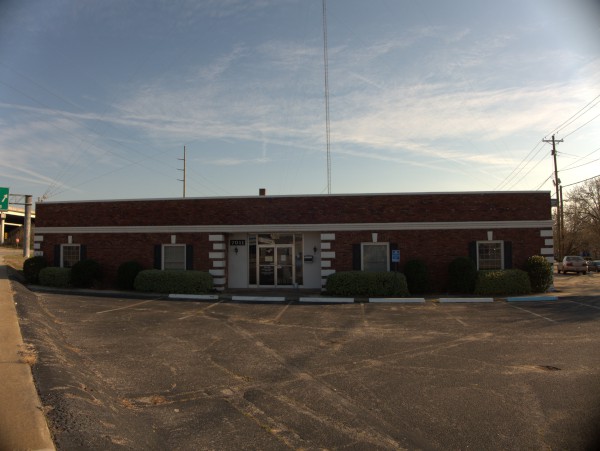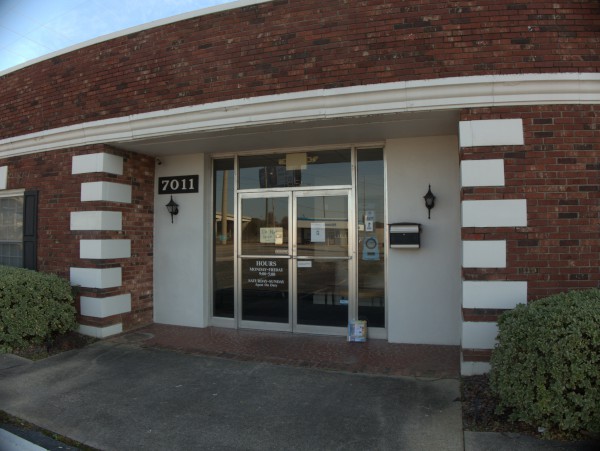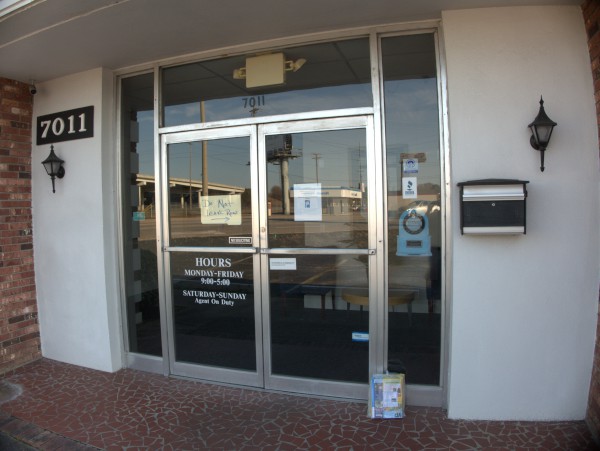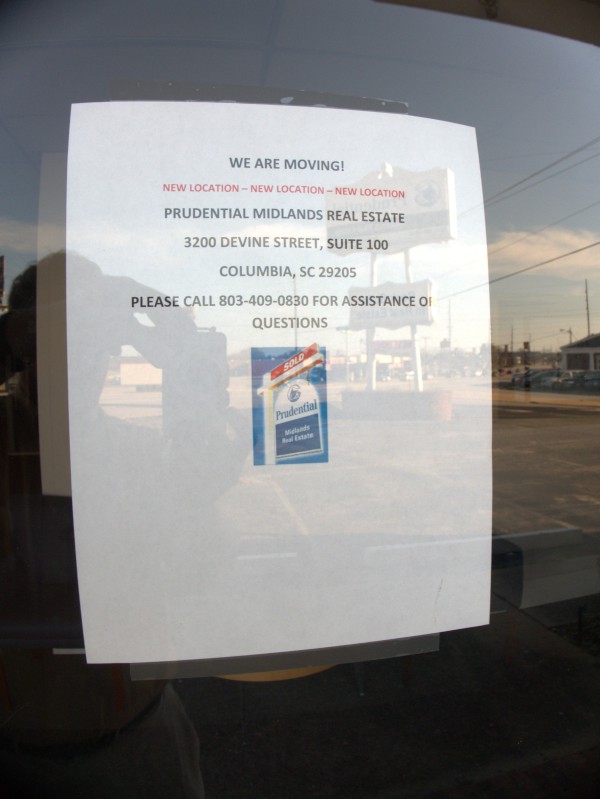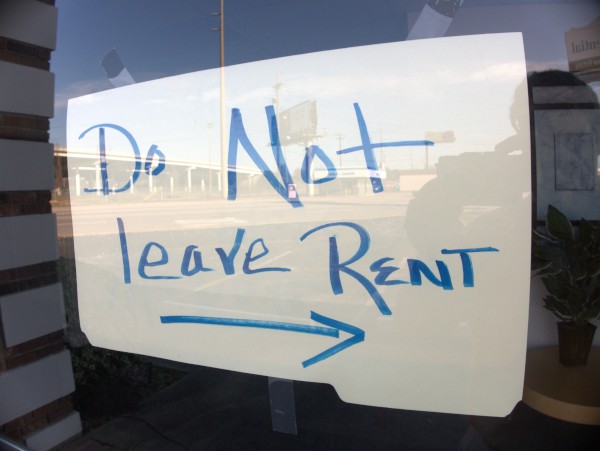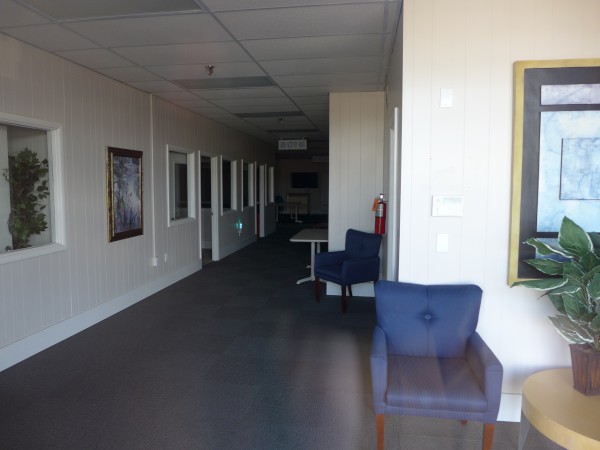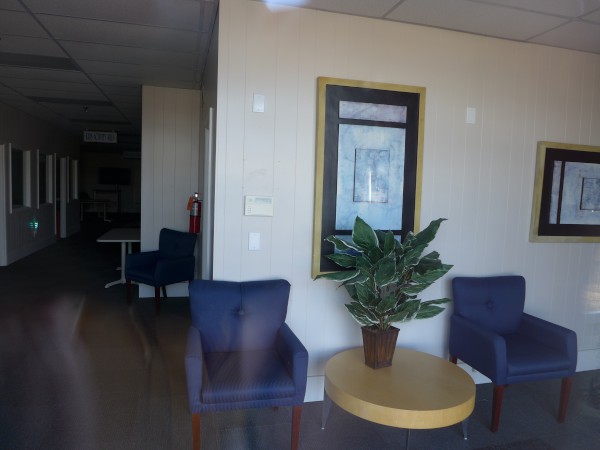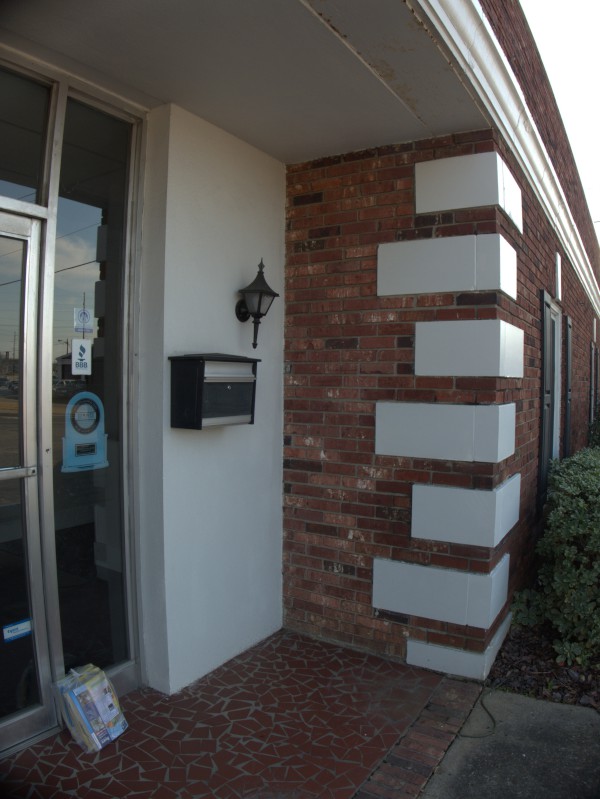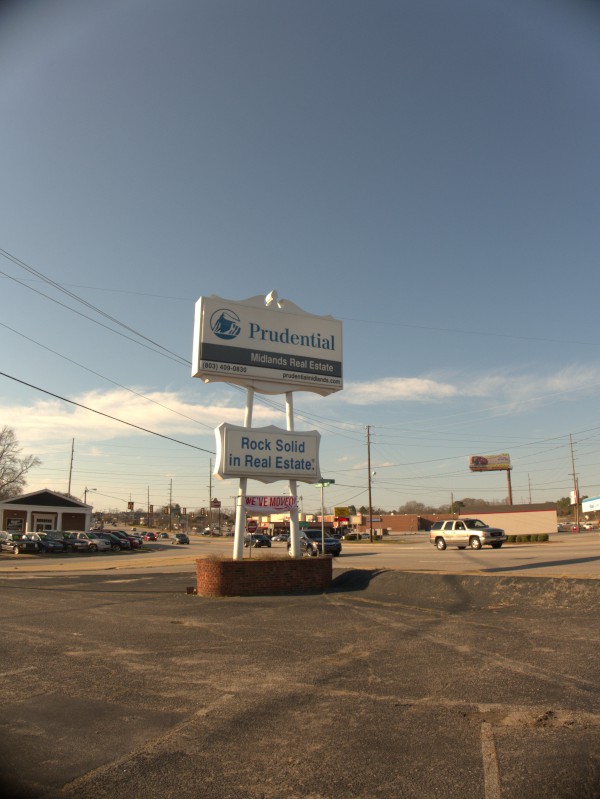 Clearly, I really like that sign.
This building sits at the corner of Garners Ferry and Old Veterans Roads. It's actually a little hard to get in and out of, though you can cut down Old Veterans to Veterans and then come out at the light. As of now, Prudential has moved to 3200 Devine Street. I don't yet have a picture, but it is the building adjoining the old Rice Music House location.
UPDATE 2 May 2016 -- It appears that this is now CubeSmart self-storage.
These pix from 27 February 2016 show the new building almost done, but with the Prudential sign still out front: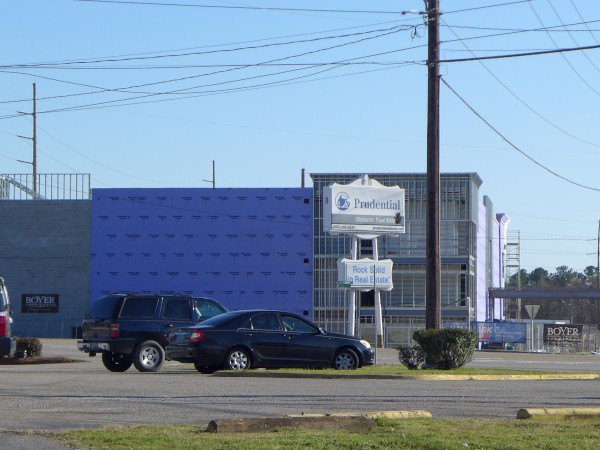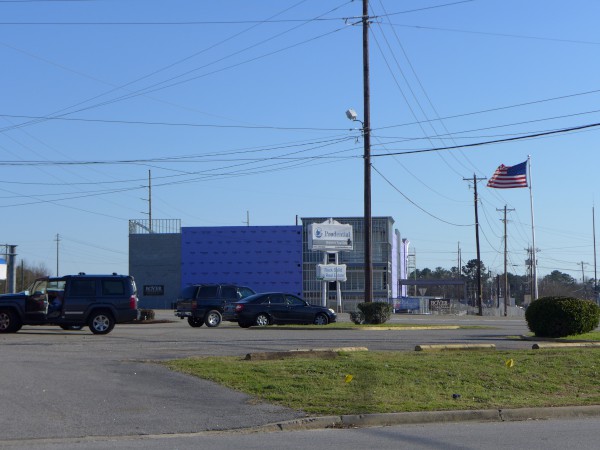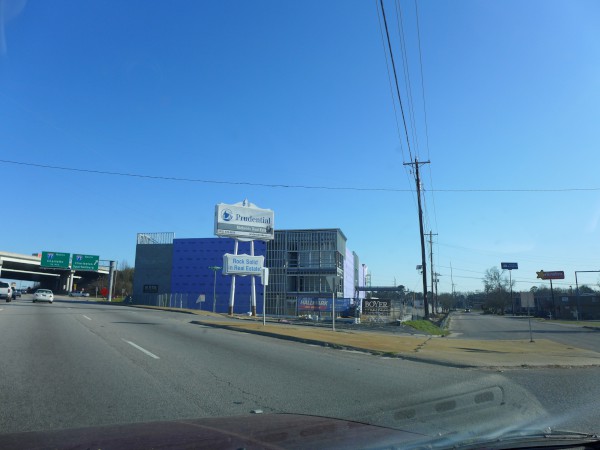 These pix from 25 April 2016 show the new signage up, the old signage gone, and the place either open or ready to open: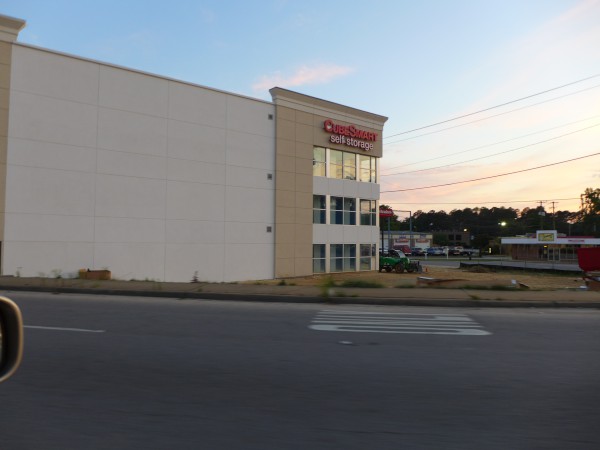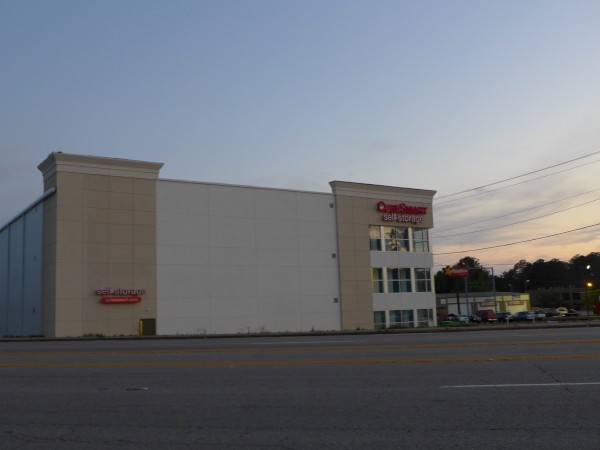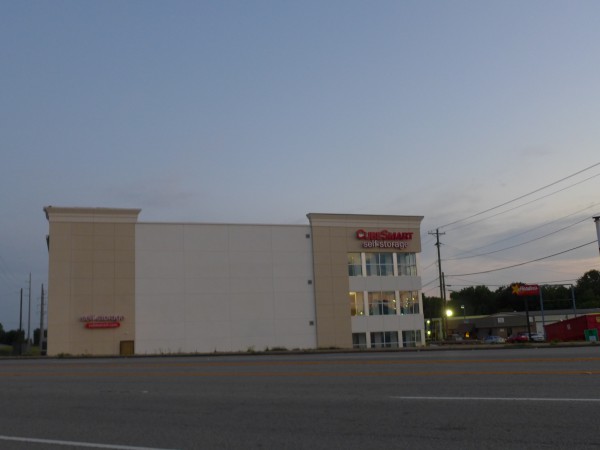 Posted at 11:08 pm in Uncategorized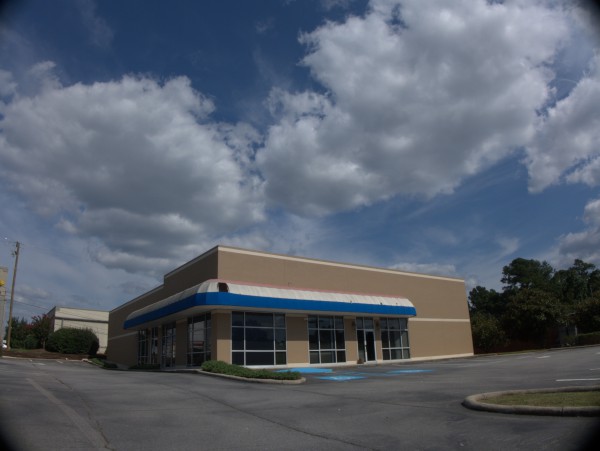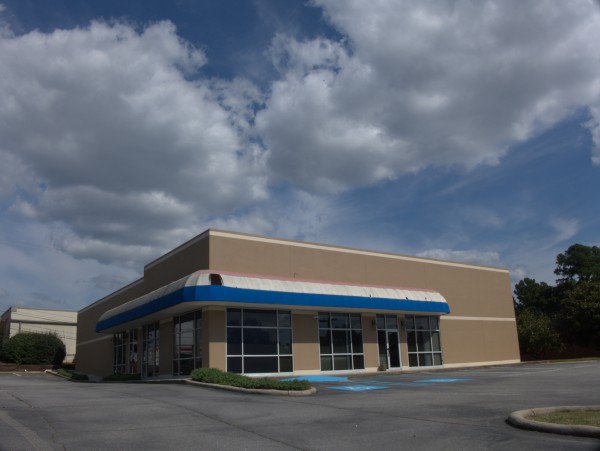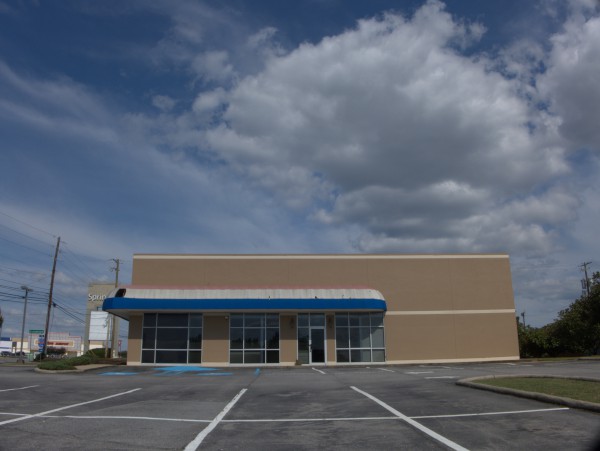 I only remember this building (across from Dutch Square) as a Visionworks eyeglass operation and not at all as ReMax real estate.
Perhaps that's because I wear glasses but have no interest in property. Anyway, it was apparently Visionworks longer ago than I would have thought -- it appears from the phonebooks I have at home that they closed shop or moved sometime between 1998 and 2005. This LoopNet listing shows the place in operation as ReMax, which apparently moved out in 2011.
Posted at 10:32 pm in Uncategorized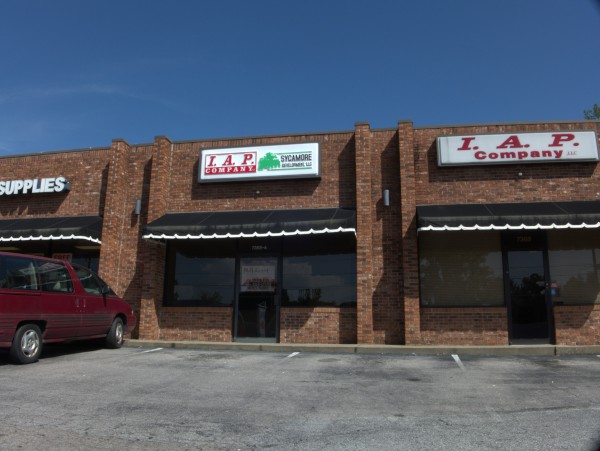 I'm not seeing them in any of my phonebooks, but from what I can tell online, the I. A. P. Company is the Irene A. Palmer Company and is involved in real estate. According to the Secretary Of State, the company was founded in 2003, and is still active.
At any rate, this Two Notch vacancy is in Tillman's Plaza just to the left of the old Book Dispensary / Books Revisited location.
Posted at 12:17 am in Uncategorized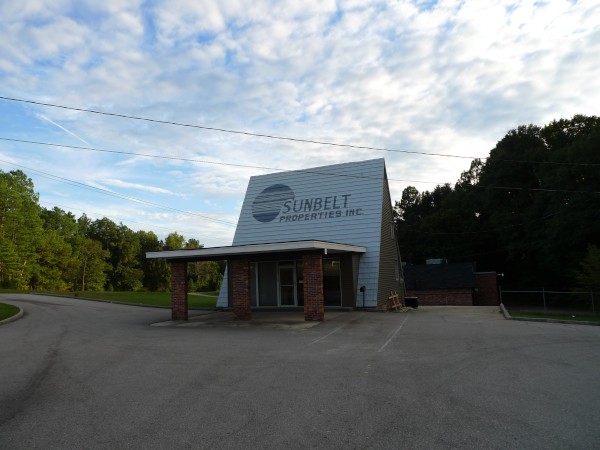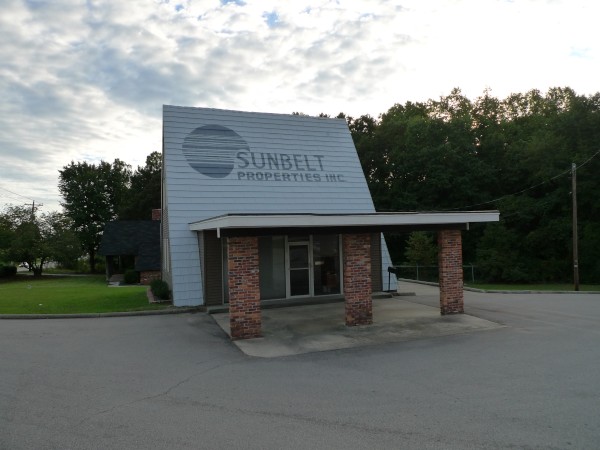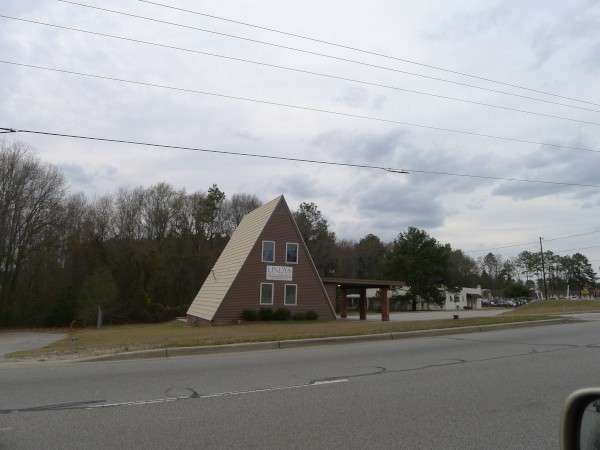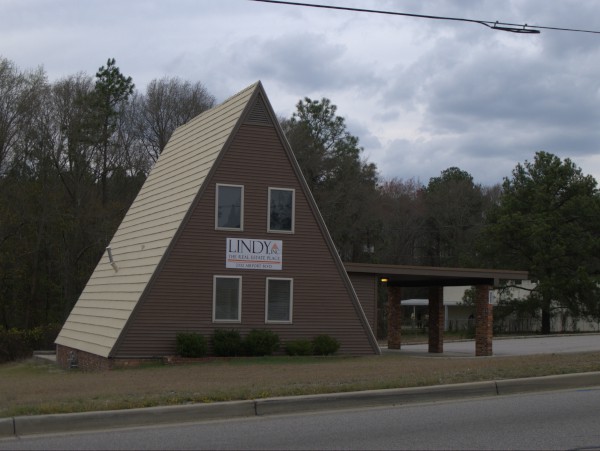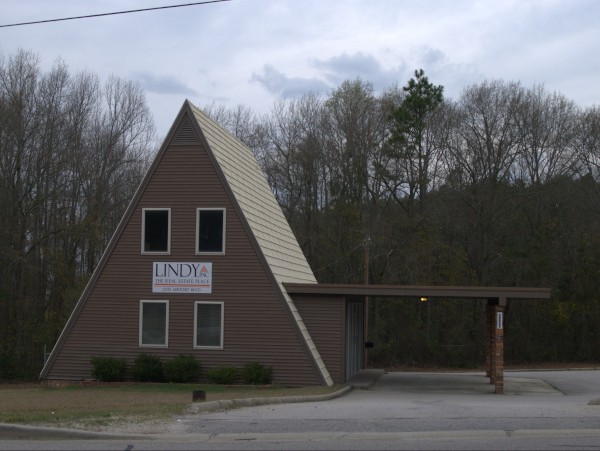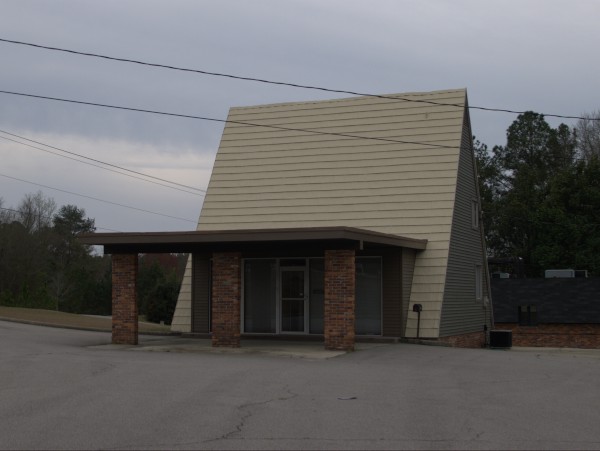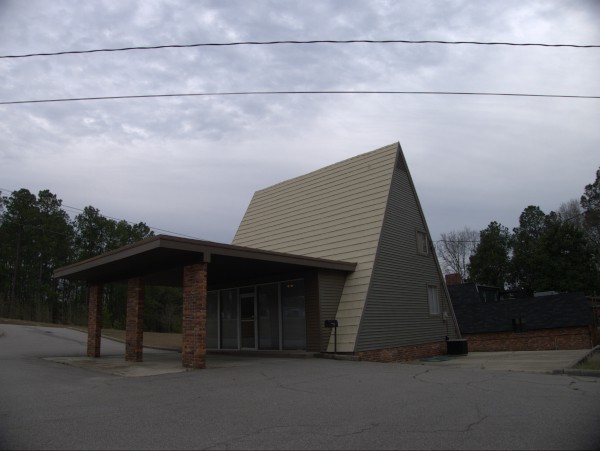 I've always liked this little extreme 'A' Frame building on Airport Boulevard just east of the airport entrance.
It appears that it switched real estate businesses from Sunbelt Properties to Lindy, Inc. sometime late last year or early this year as Sunbelt is still listed in the February 2013 phonebook.
I know the building predated Sunbelt by a good deal, but don't know what it was originally built for. The only other 'A' frame in town I can think of was a Mr. Swiss on Beltline but the look isn't really that similar.
Posted at 12:37 am in Uncategorized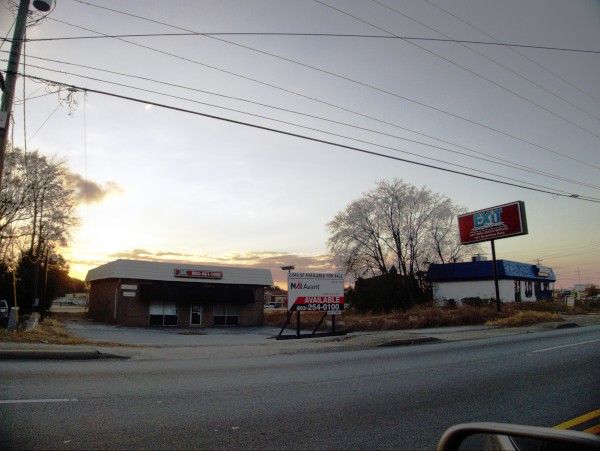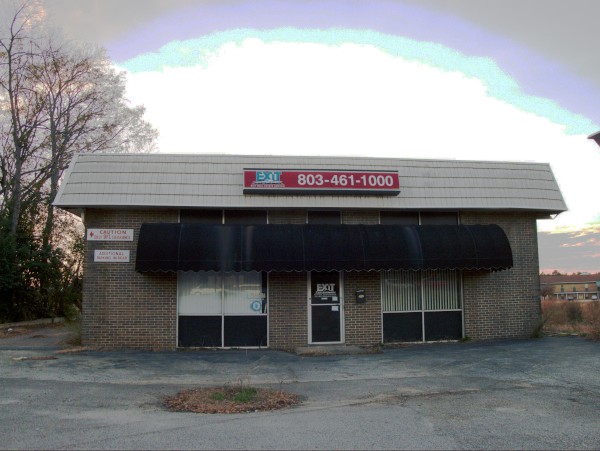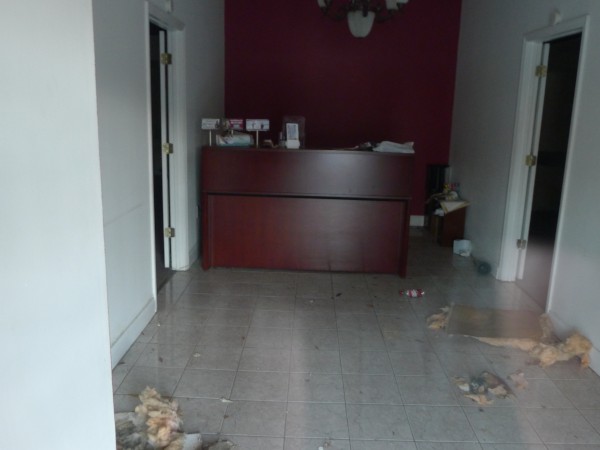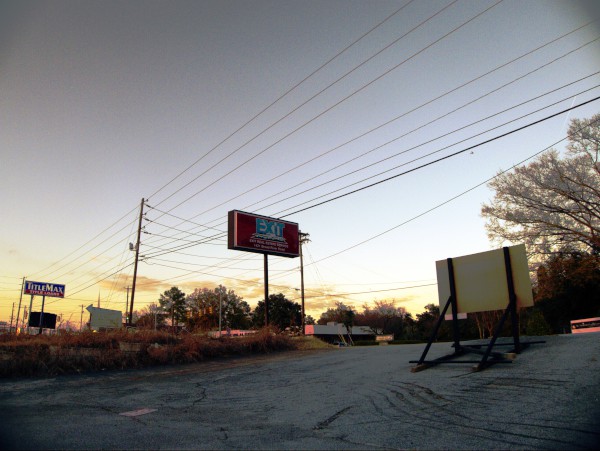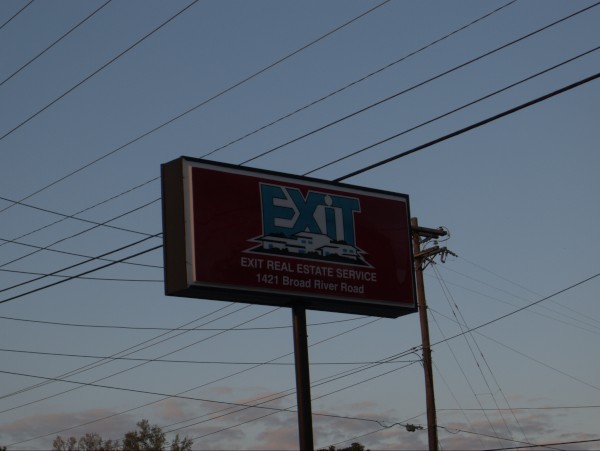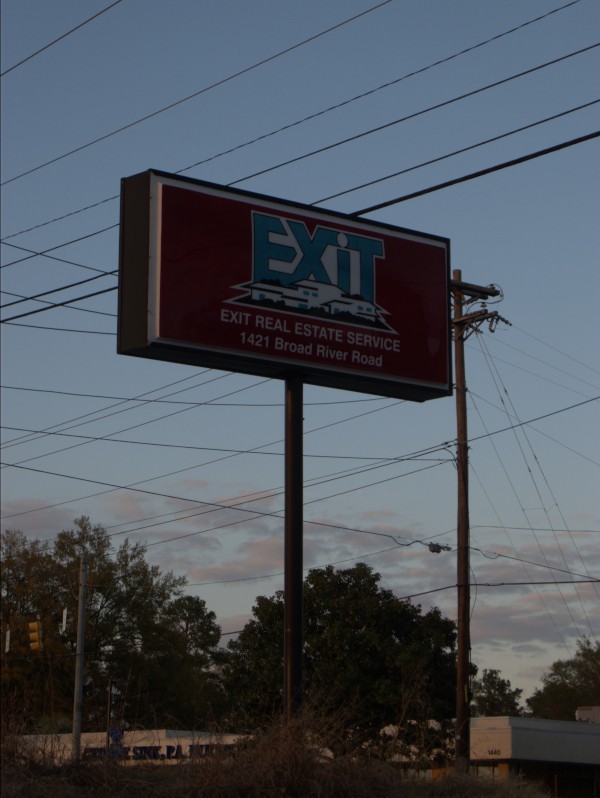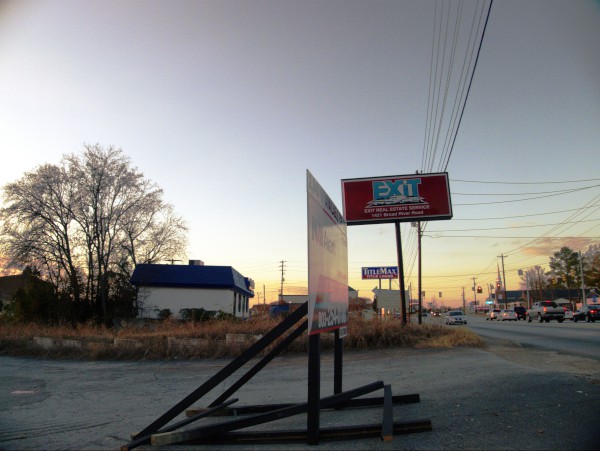 This real estate office was almost at the intersection of Broad & Bush River Roads just past Boozer Shopping Center.
As I found taking these pictures, it's a bit of a hard spot to get into and out of, with a pretty steep parking lot (I bottomed-out coming out of there) and lots of traffic to turn across if you're coming from the Graystone side. I suspect the real estate market had more to do with this closing than the parking lot though.