Archive for the 'offices' tag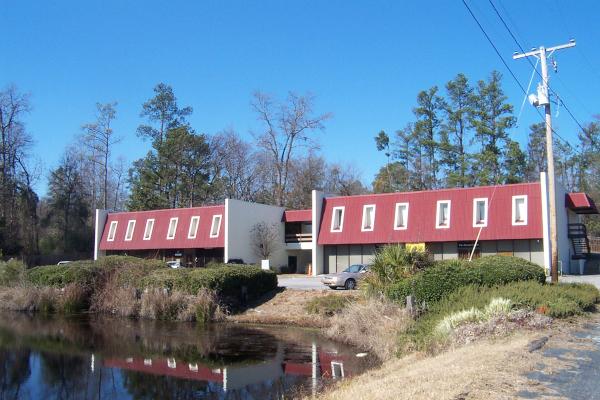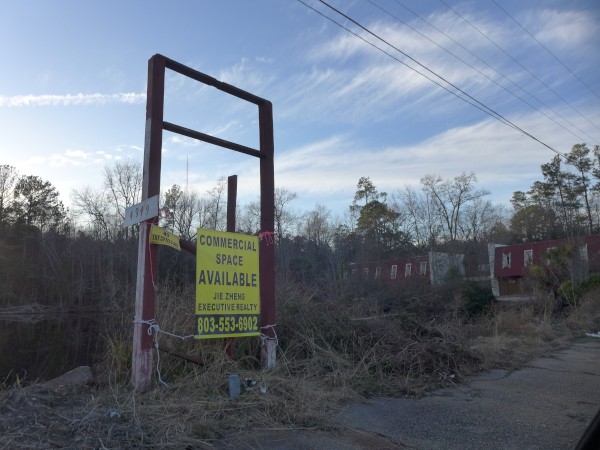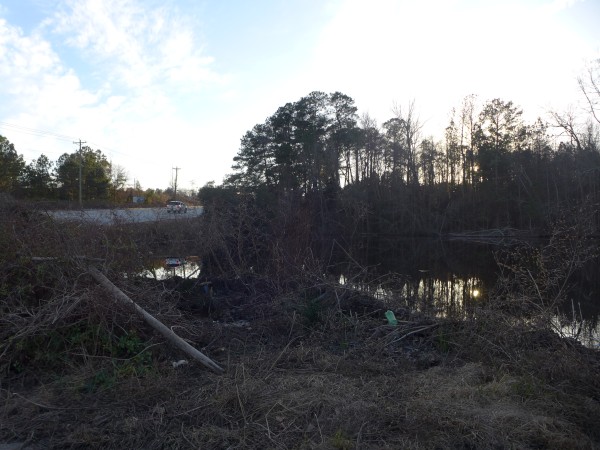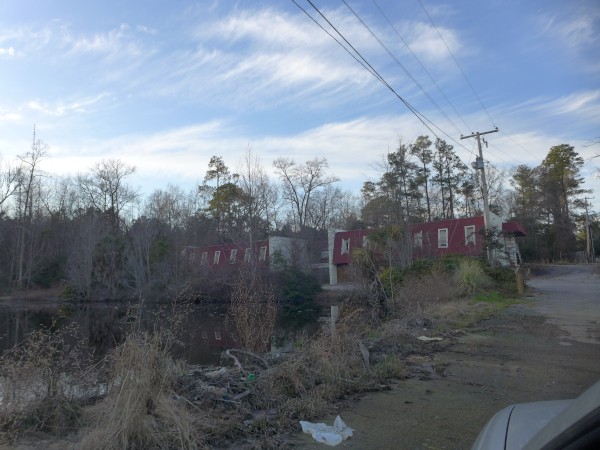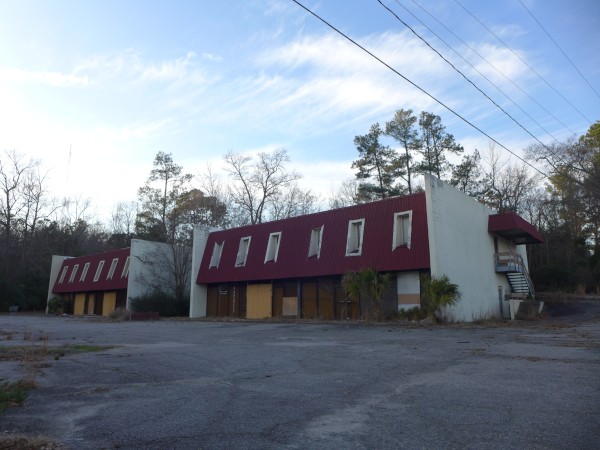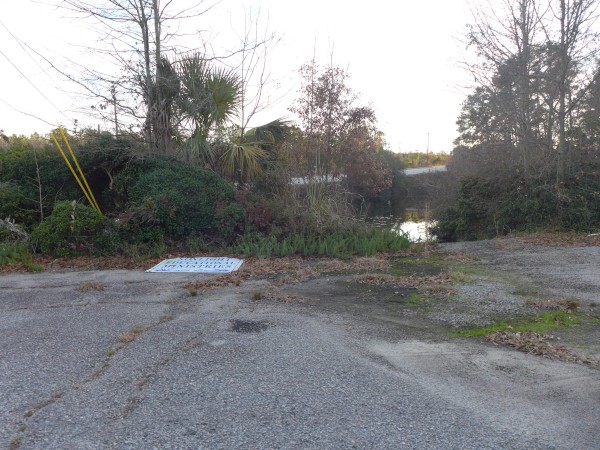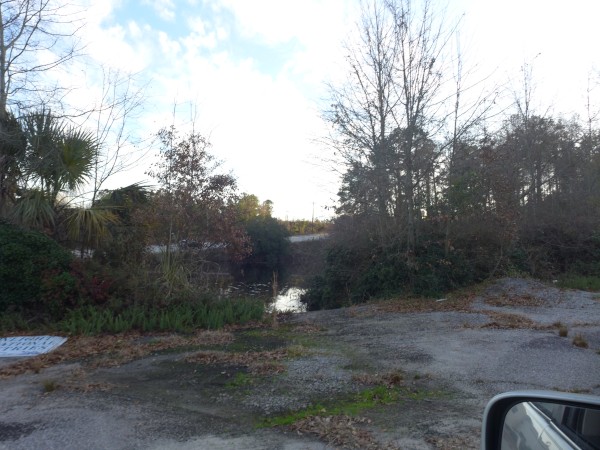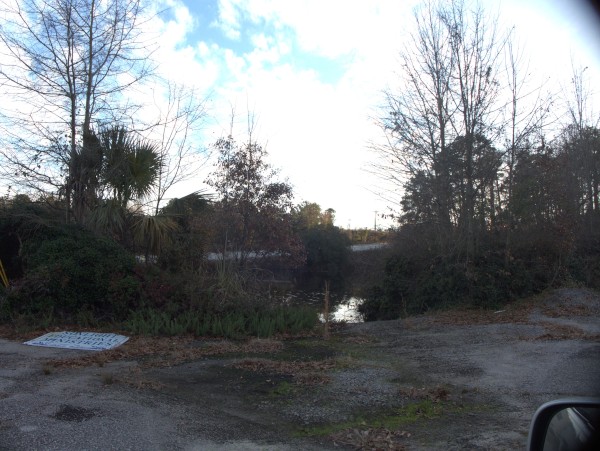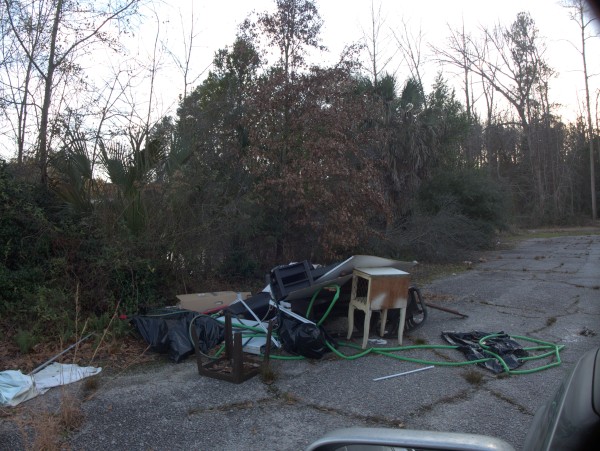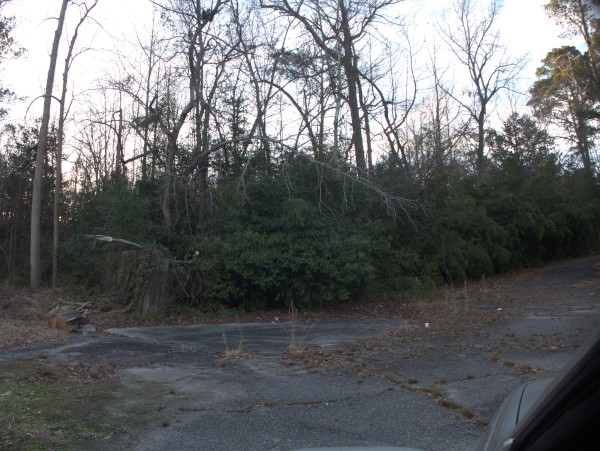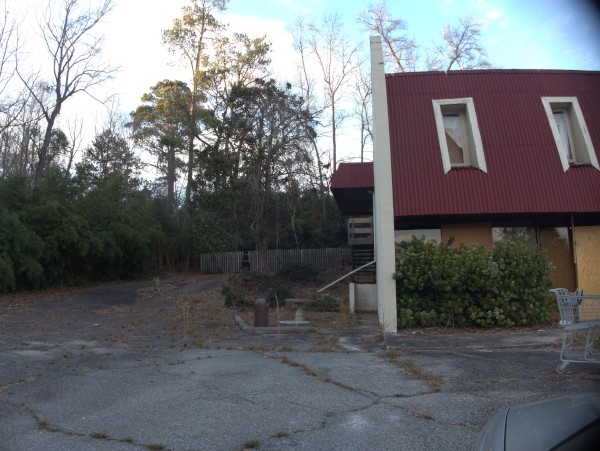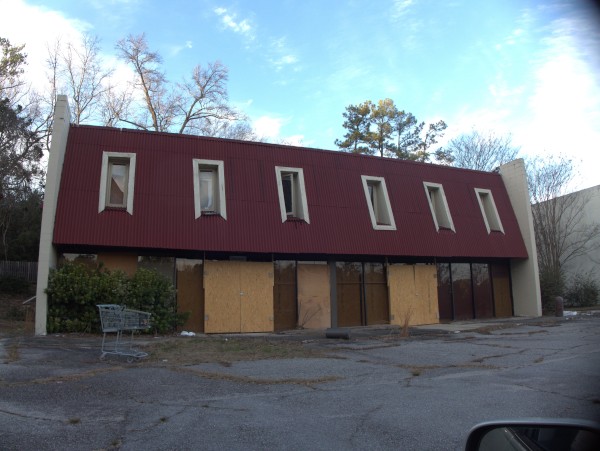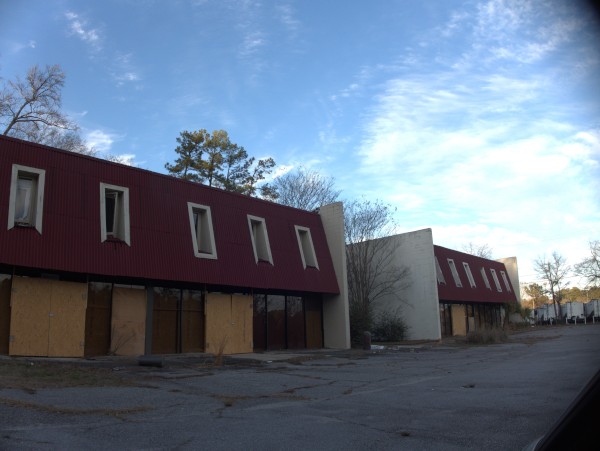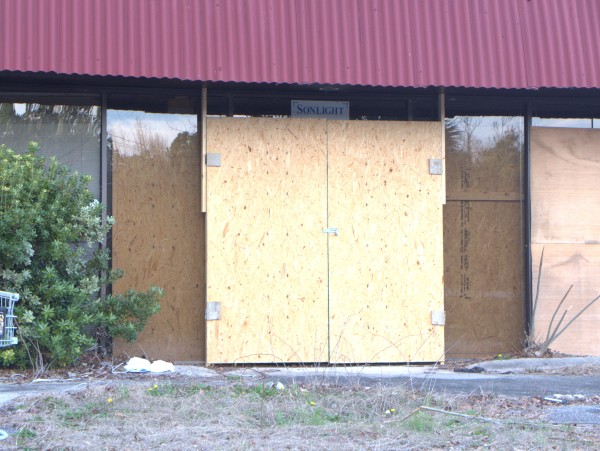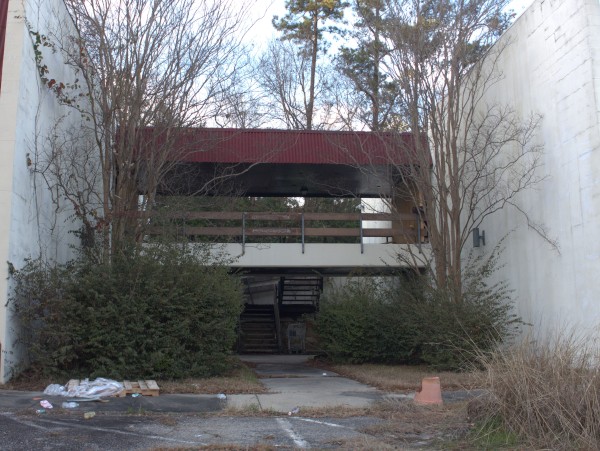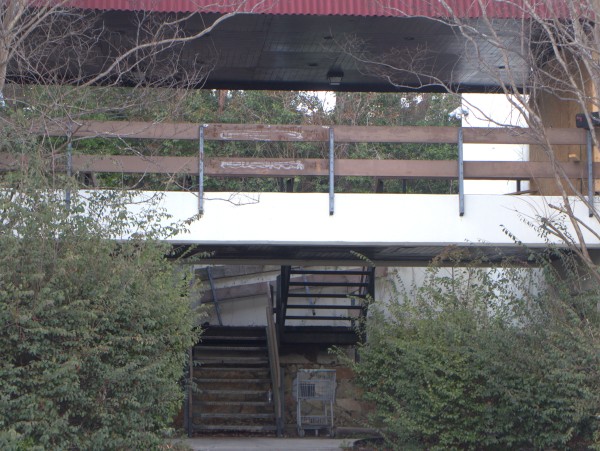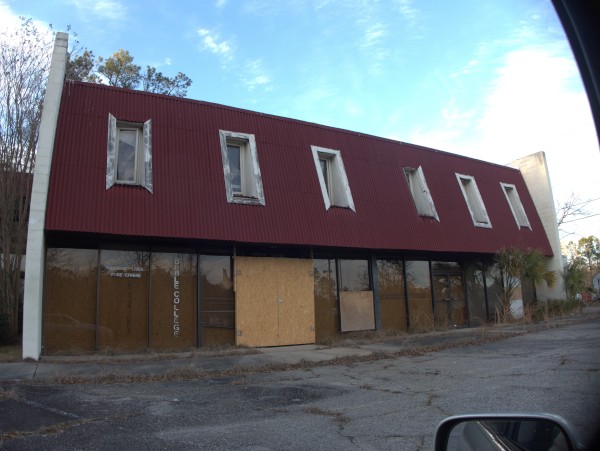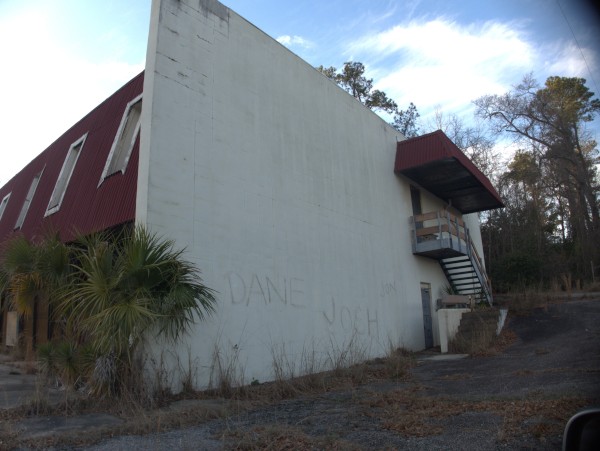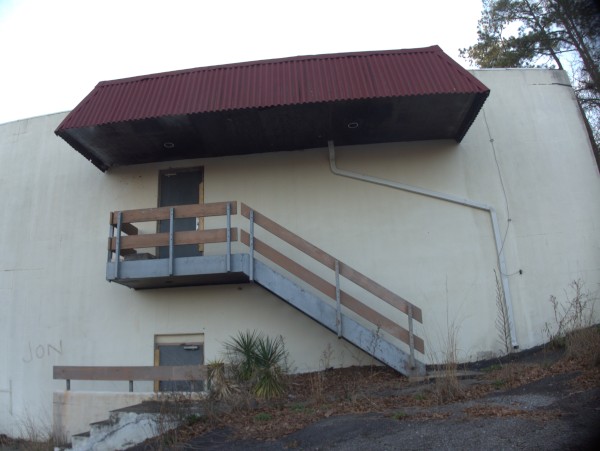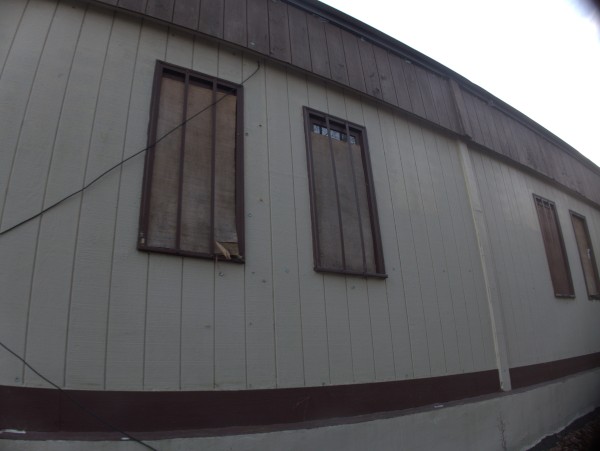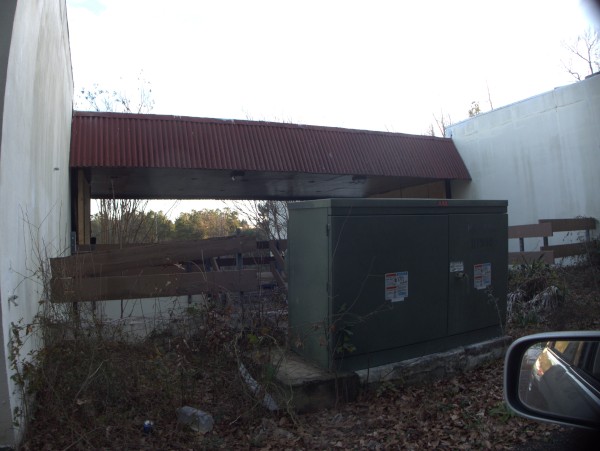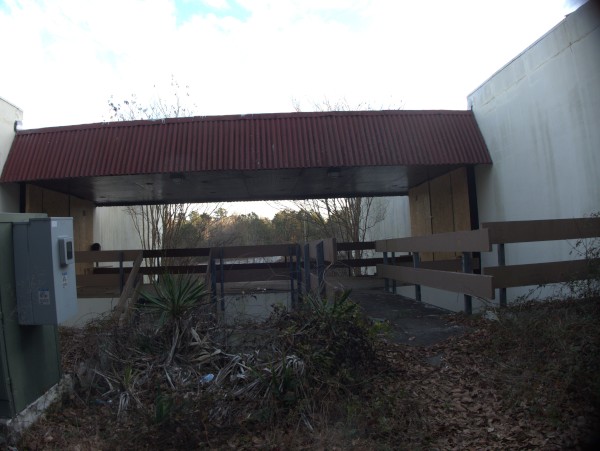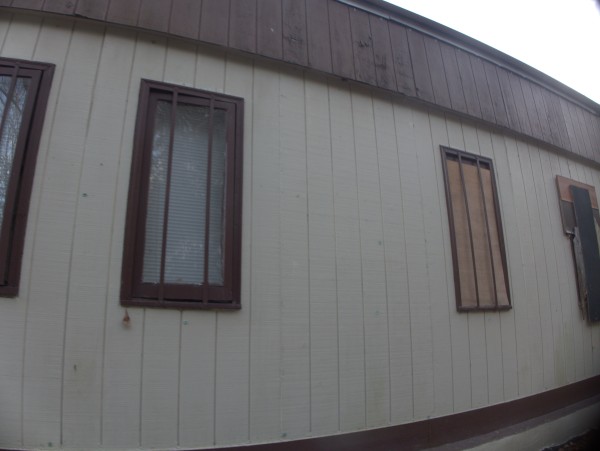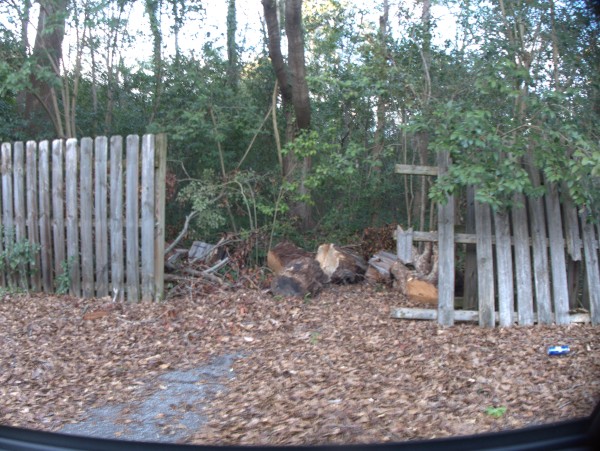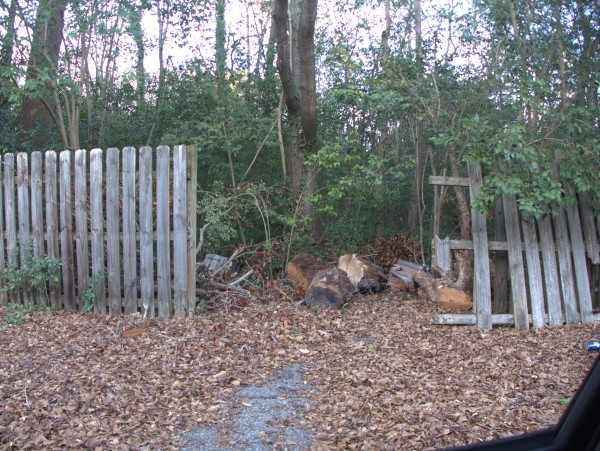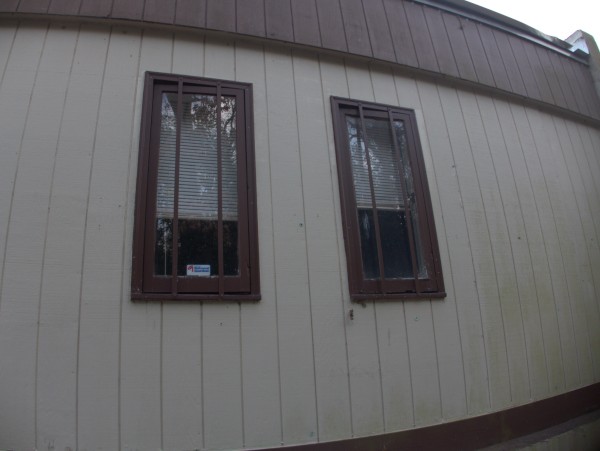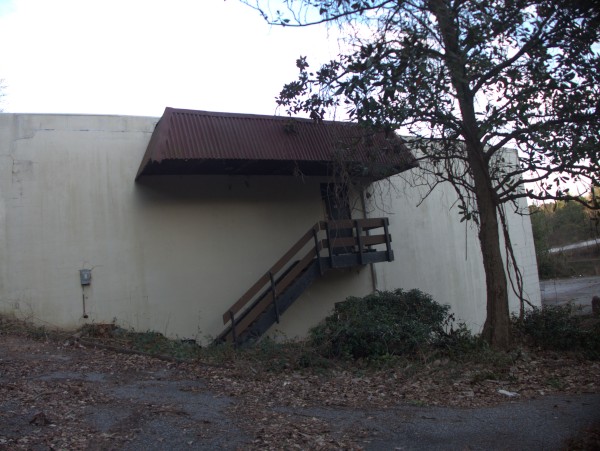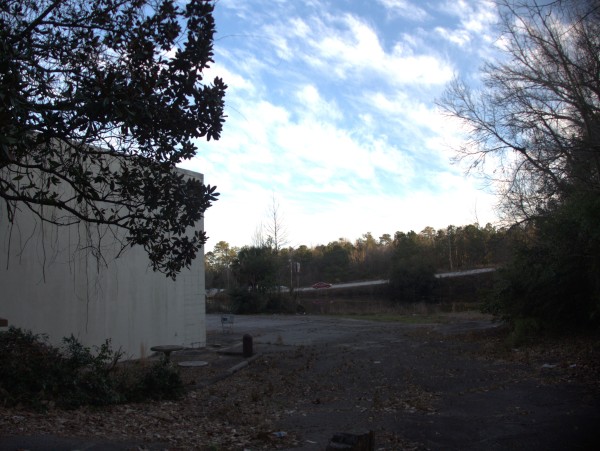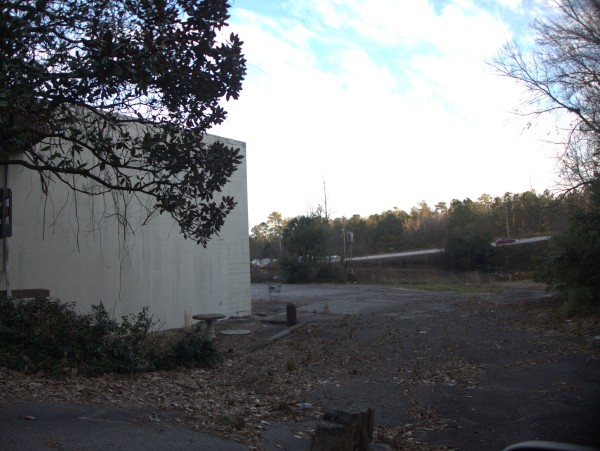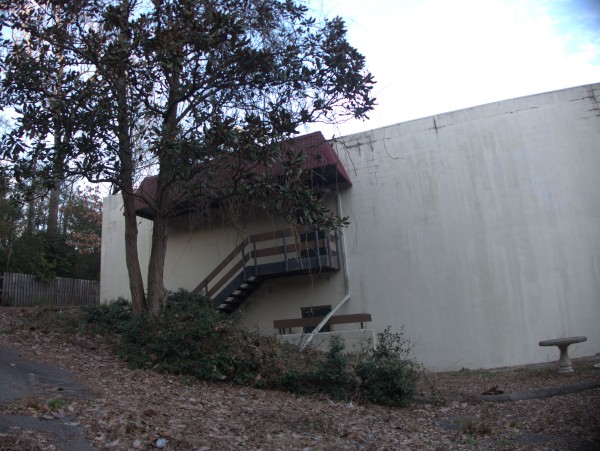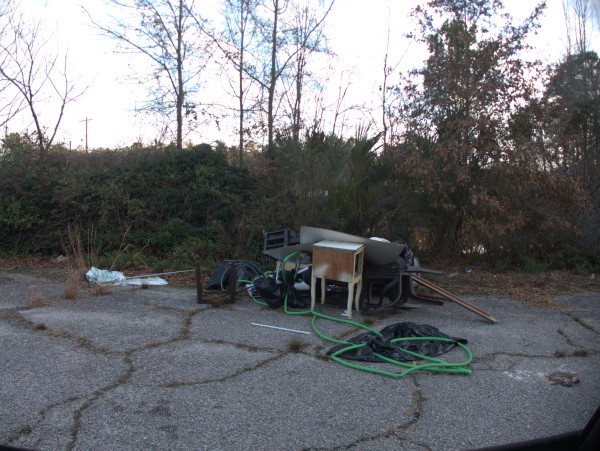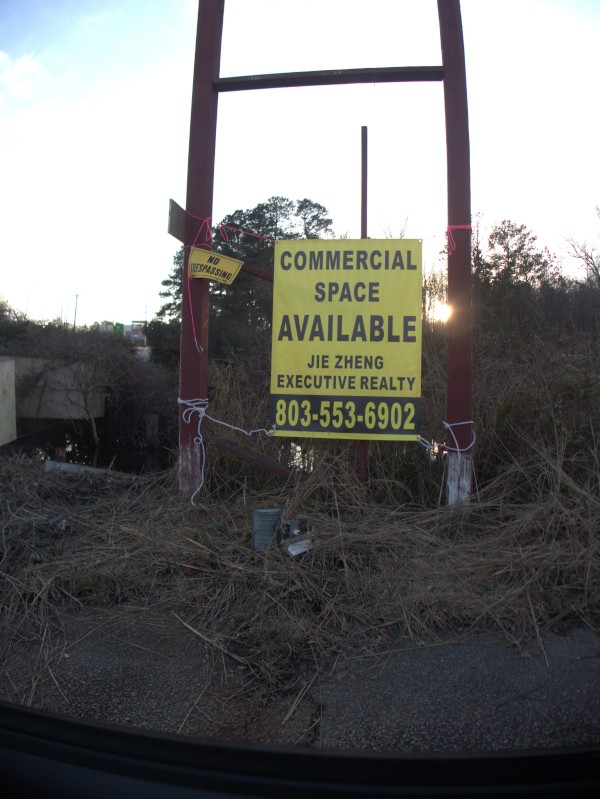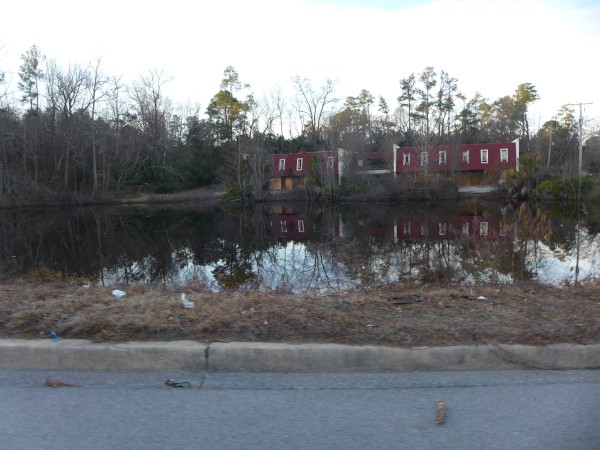 I first wrote about this office complex way back in 2009 when I was reminiscing about how it was the only place (that I could find) in town to buy Mac floppies back when the Mac was introduced and I was in grad school.
Since then, the place has had its ups and downs. When it was kept up, and the lake was taken care of, it could be fairly attractive, as you can see in the first picture, and in the LoopNet listing. In recent years that has been more the exception than the rule however.
Currently the place is derelict and boarded up, the lake is a mess, and the whole lot is up for sale.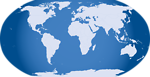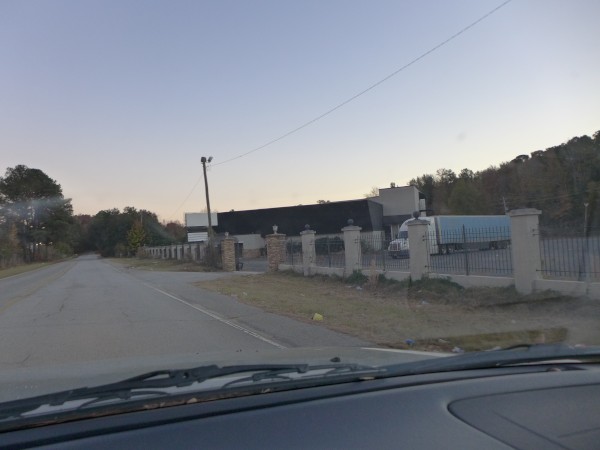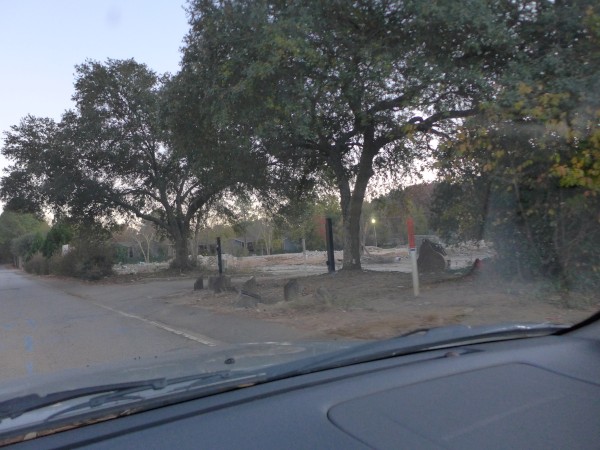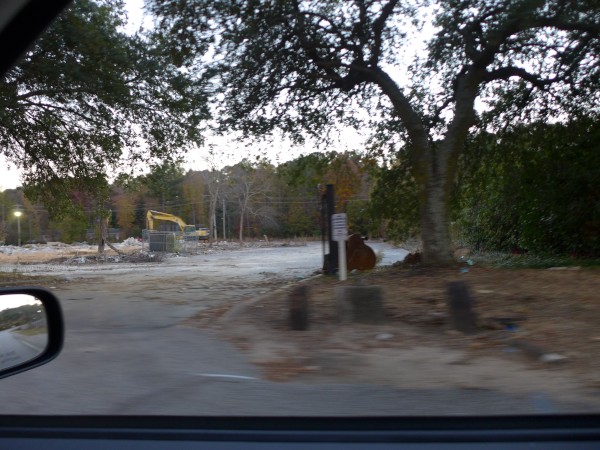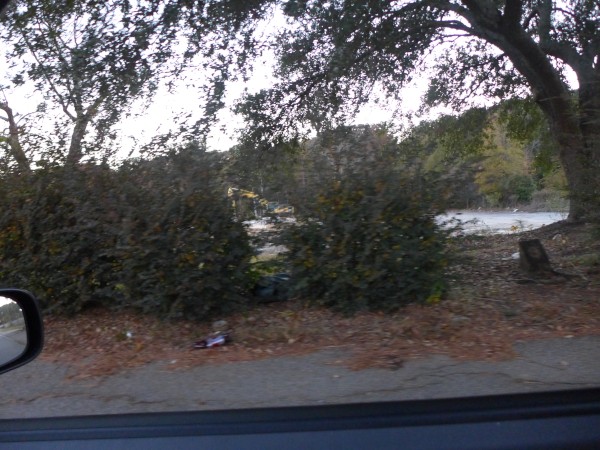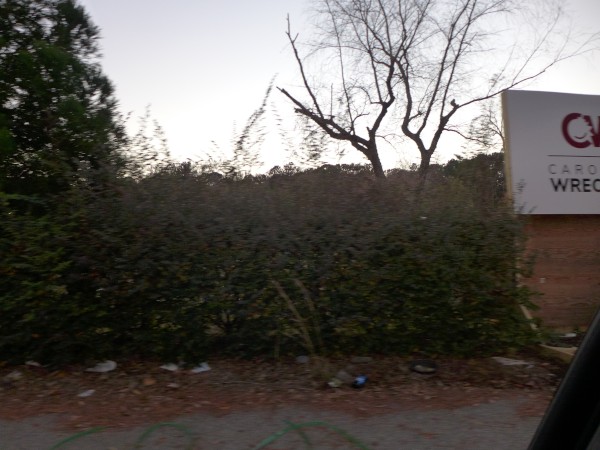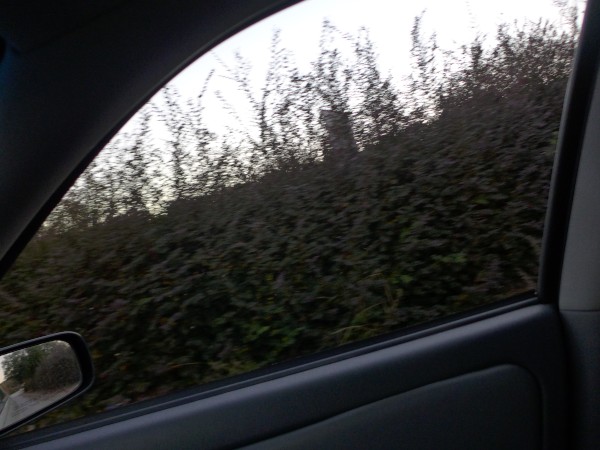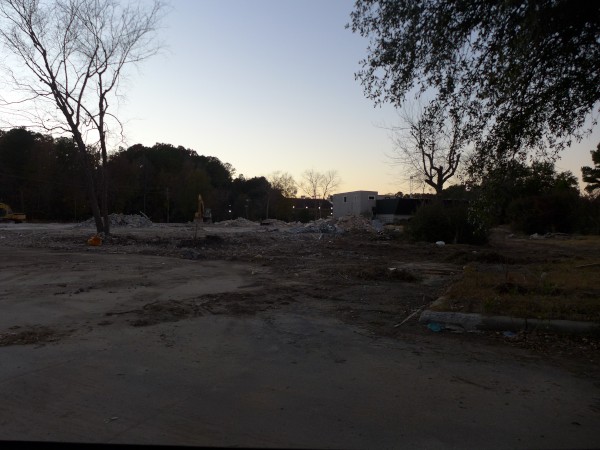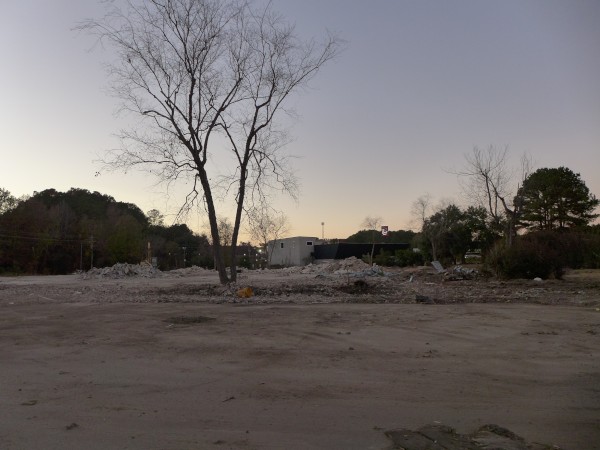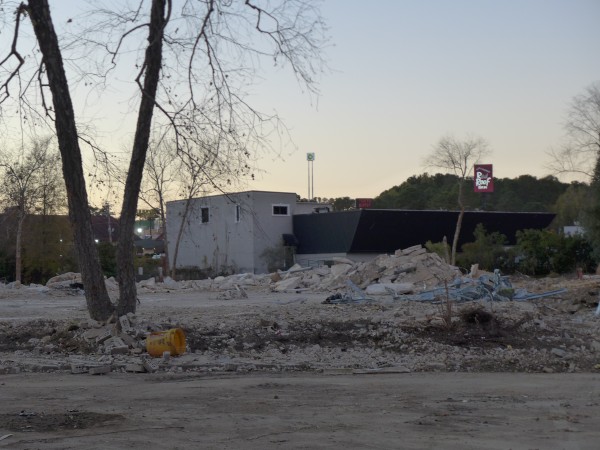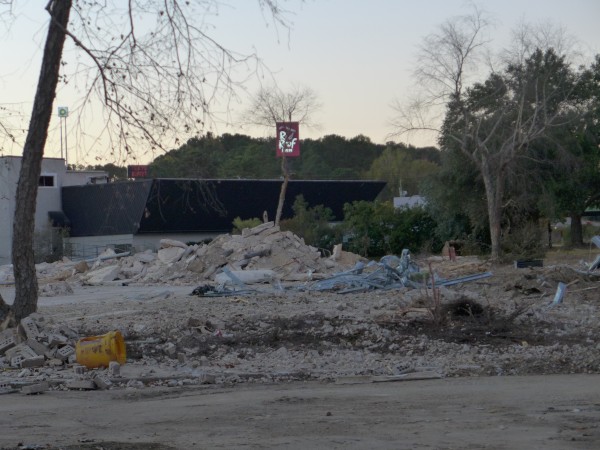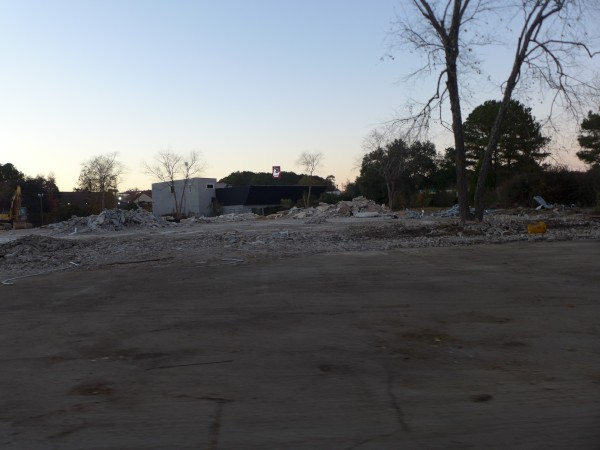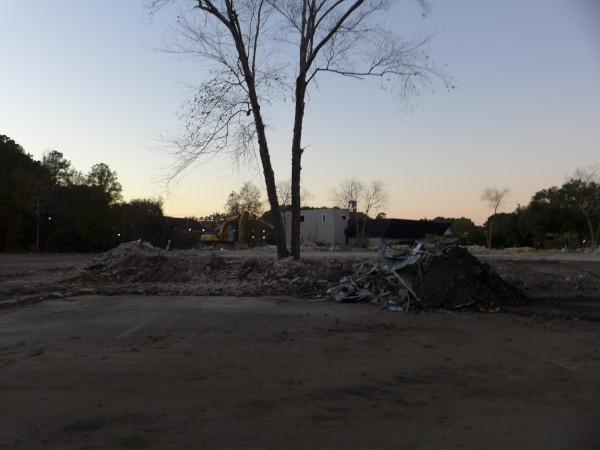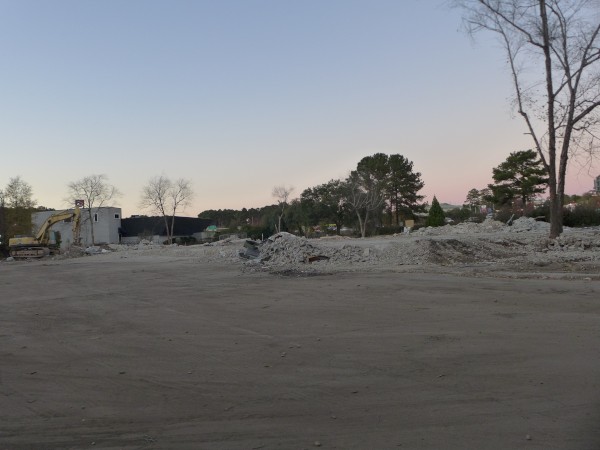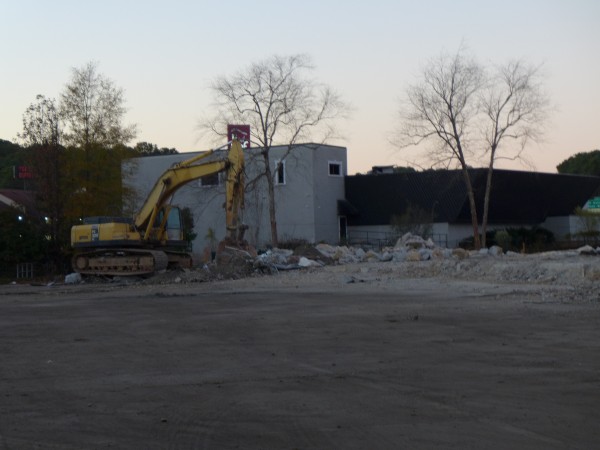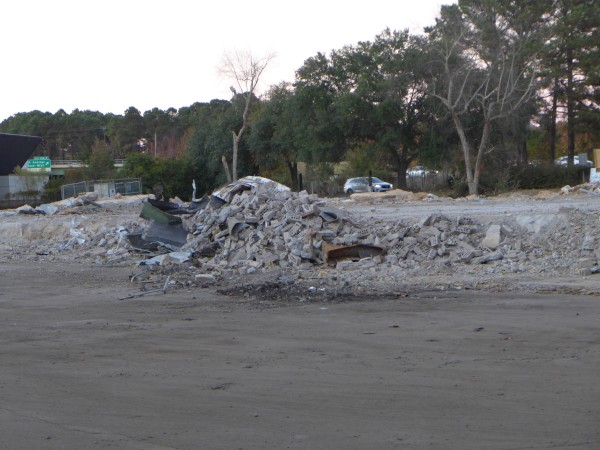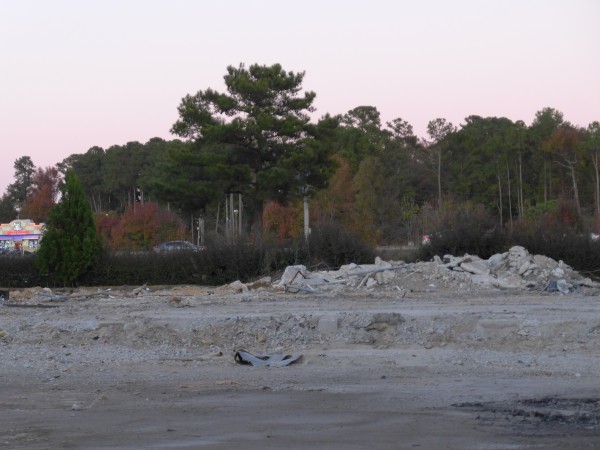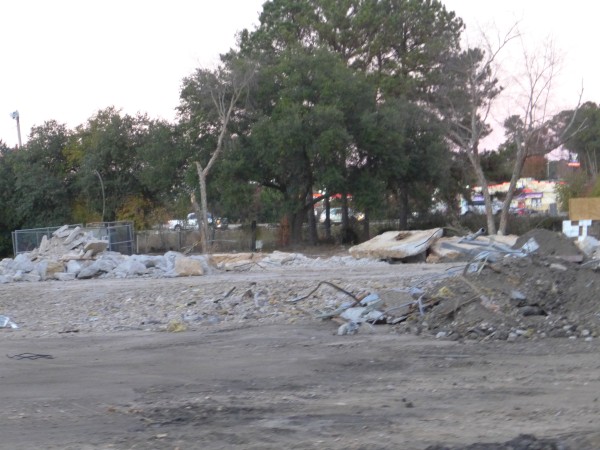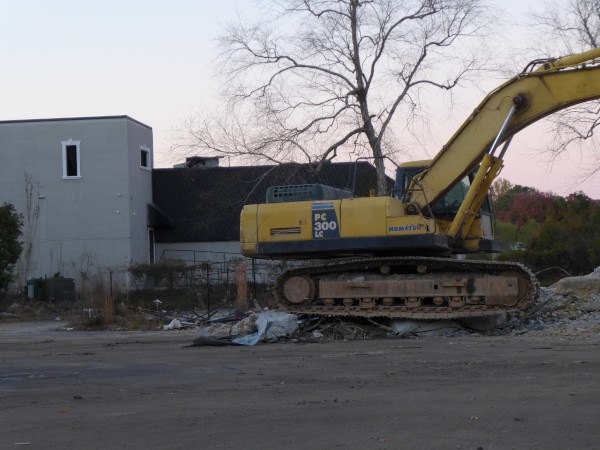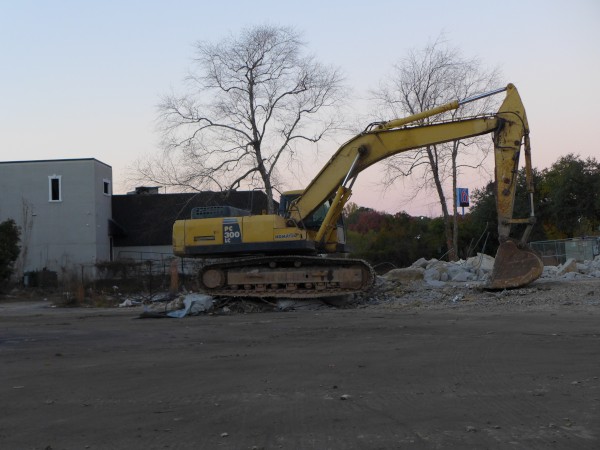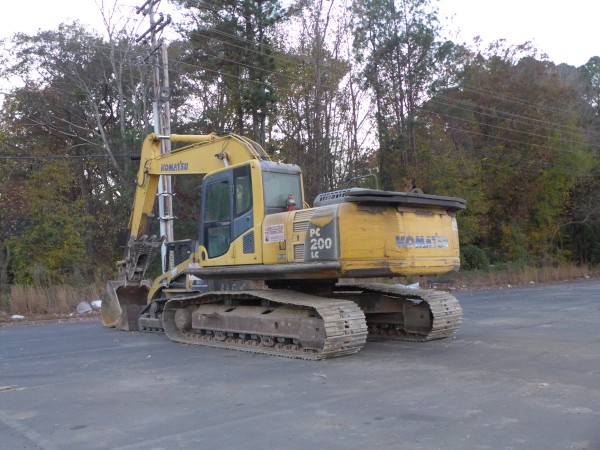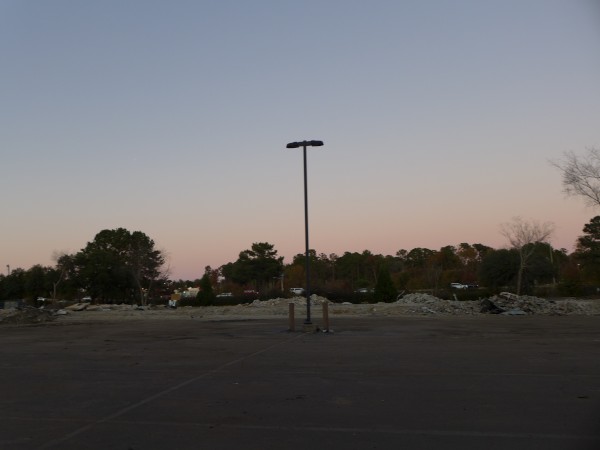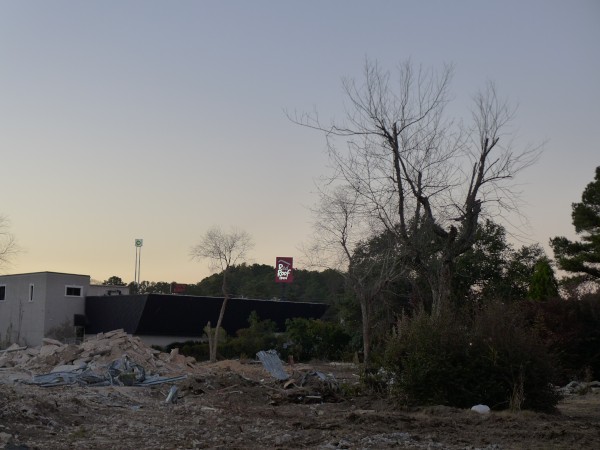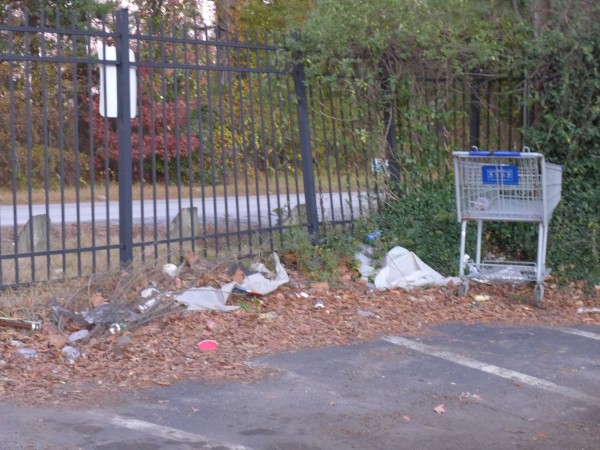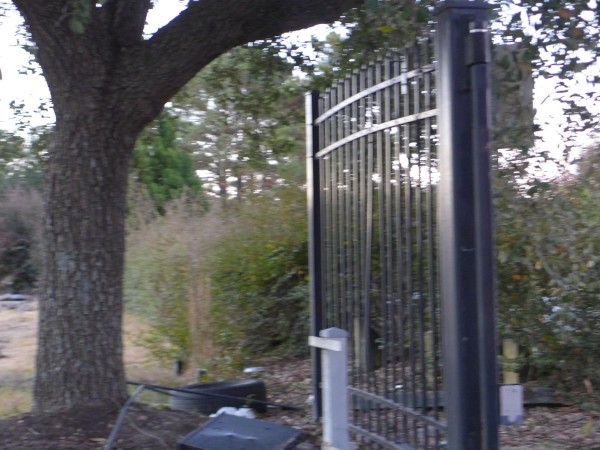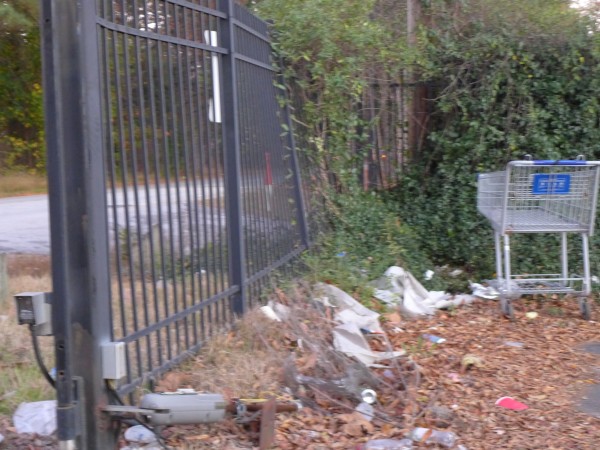 This building, next to the old Limelight (etc) on Berryhill Road was not really on my radar, and I could not have told you what it looked like or indeed, probably if it were there at all. However when commenter Gypsie mentioned that it had been razed, I was able to find out that it was called the William M. Mackie, Jr. Interstate Center and find a picture of it in this old LoopNet page. There are also pictures in Google Streetview, and that establishes that the LoopNet picture is taken from the back, where all the parking and the main entrance was. The front view was pretty non-descript.
The only business I find that was definitely in the building was Vision Property Management which was in Suite 200. Their web page is just parked now, so it's not clear to me that they are still around (and acording to the BBB, they may have had some problems).
With the building gone, it's a pretty good sized lot, but there is no indication of what is next (though I assume nobody would spend the money to knock it down without some plan going forward).
Appropos to nothing, Google Maps seems to think this is "Berryhill Drive", but I'm pretty sure "Berryhill Road" is correct.
(Hat tip to commenter Gypsie)
UPDATE 18 February 2022 -- Commenter Andrew points to this interesting DOT video about using the building for Fire Fighter training before the demolition: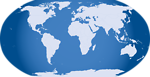 Posted at 3:50 am in Uncategorized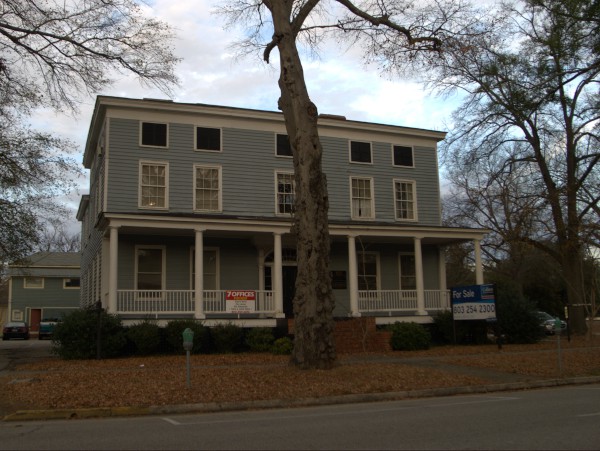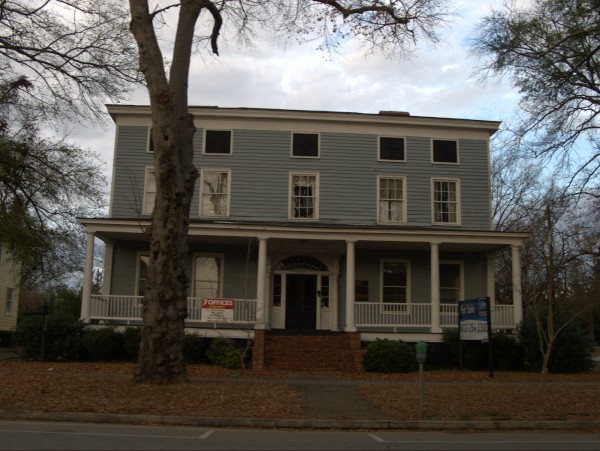 OK, I'm not going to change the text below which was what I wrote for the first version of this post, but be aware that it is incorrect:
Not exactly a closing, though if it sells, I guess any businesses there (which seem to be law offices) will have to move, but a change in status at least for this historic house on the corner of Laurel & Pickens Streets. For some reason, LoopNet has three slightly different listings for this building (here, here and here). One of them notes that the house has nine office spaces available. Of course in a setup like this, probably a lot of common space and bathrooms are shared, which can be a drawback.
UPDATE 22 February 2012: Now for the actual correction! As pointed out by commenter Terry, the pictures in the links above don't match, and I find I have somehow confused Laurel Stret and Blanding Street. The house above is on BLANDING street. It is still an historic house converted to offices, but it is not the Ratchford House! This and this are the correct listing links. And apparently the house is
[A]djacent to Robert Mills House and Hampton Preston Mansion.
I have changed the post title to eliminate the reference to "The Ratchford House" and fix the street address. Sorry for the operator headspace error!
Posted at 1:14 am in Uncategorized