Archive for the 'Bush River Road' tag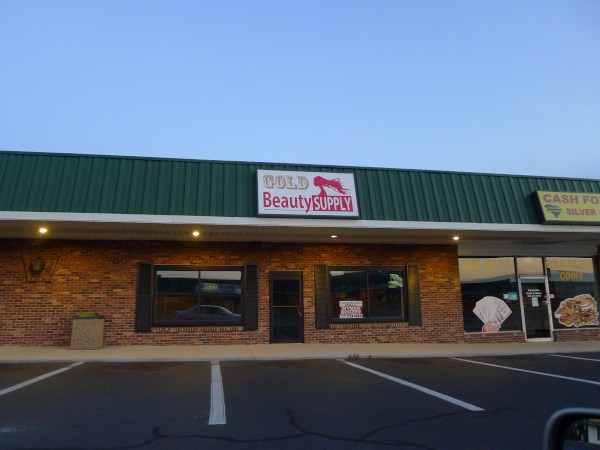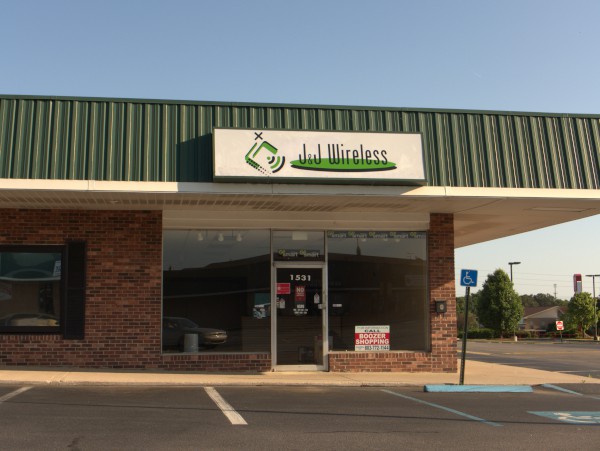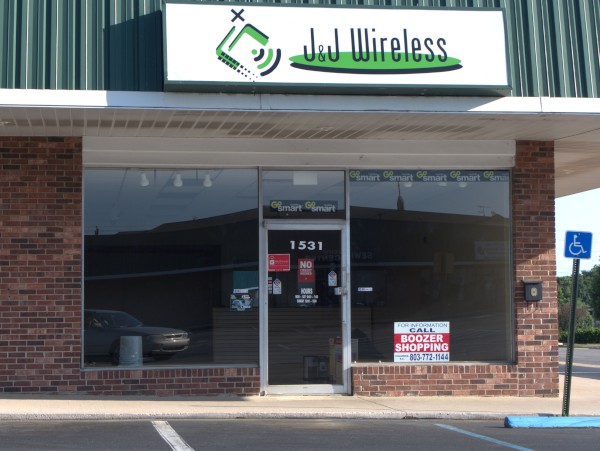 The only picture of Columbia Gold & More that I have is one taken for the Gold Beauty Supply closing, which shows a partial image in the right corner.
When I went by Boozer Shopping Center today, I happened to notice that not only was *that* gone, but the follow-on operation J & J Wireless had come and gone as well.
Posted at 9:57 pm in Uncategorized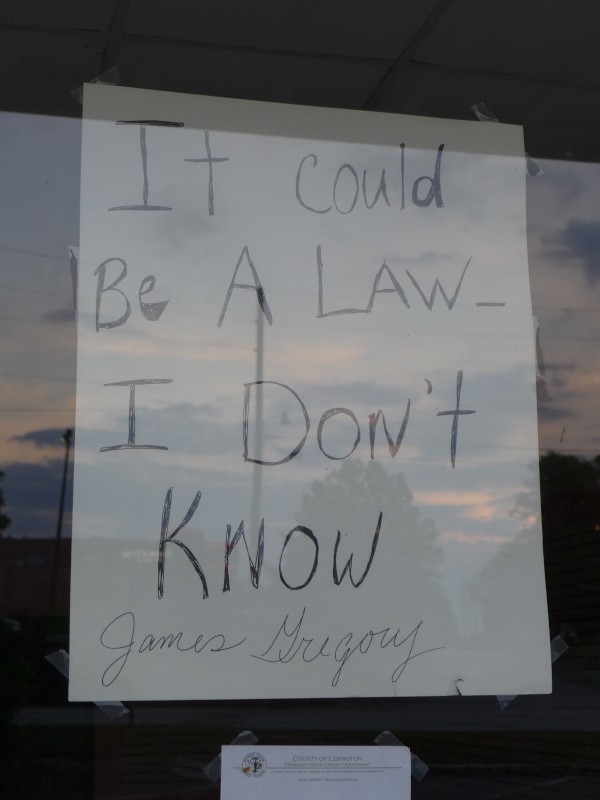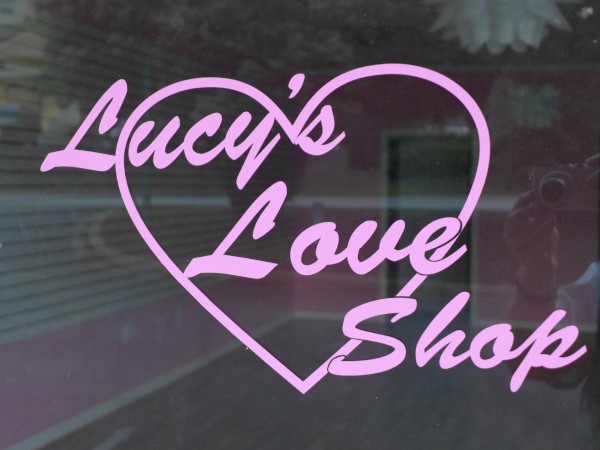 Jobs destroyed? Check!
Suite rent no longer being paid? Check!
Local custom driven to The Internet? Check!
It's a trifecta!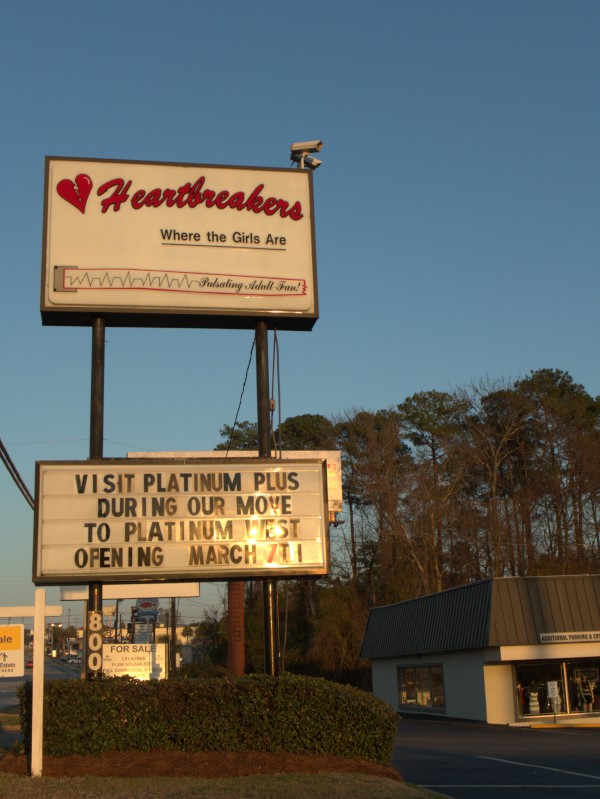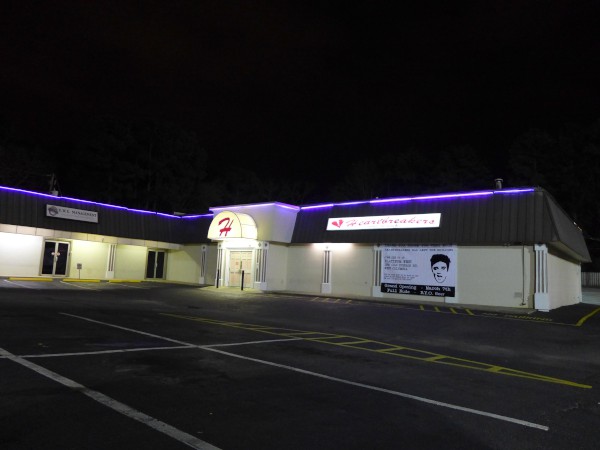 I'm sure someone will mention what this building was originally, bu the first specific memory I have of it is from when it was Club Cabaret. Like Heartbreakers, Club Cabaret was a strip club, but it had a much nicer roadside sign. It was a neon sign, and I wish I had taken a picture of it. As I recall, it was a very well executed portrait of an attractive woman's face underneath an elaborate and colorful hat. It was not, in fact, something that leapt out and said 'strip club', but on the other hand, in Columbia you probably couldn't put up a similar sign that did. I'm not sure when Club Cabaret closed. It was still listed in the February 1997 phonebook, so I'm guessing in the early 2000s.
After Club Cabaret, the place became Heartbreakers. I'm not sure if it was affiliated with the Platinum Plus chain from the beginning, or if it was bought out sometime later, but clearly by the time the owners made their deal with the City to close this club in order to be able to keep Platinum Plus in its current location, they were sister businesses.
The original plan announced was that Heartbreakers would move to the old Diamond Disco / Southern Gentlemans location on Old Dunbar Road. In fact, if you look at that post, you can see the new neighbors namechecking the club on their signs. At some point though, that plan went by the wayside, and the Dunbar location will be called Platinum West and will be a BYOB/full-nude club. I suppose that location is far enough from the other Platinum location so as not to cause confusion using a similar name. At any rate, I suspect the plans for the Heartbreakers staff and equpment aren't affected by not carrying the name over.
But as of now, this is Where the girls aren't.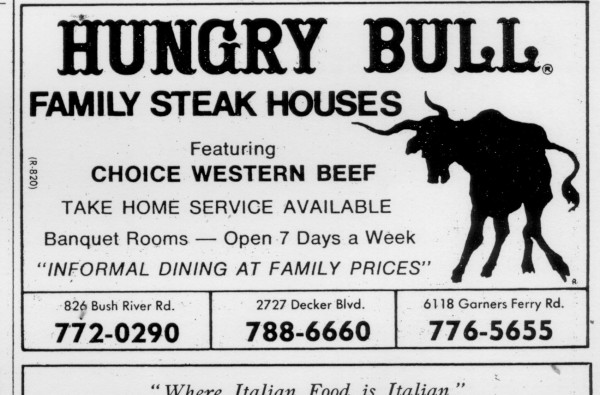 I'm not sure what this building was originally, but it sits just to the right of Heartbreakers and behind the Shell Station on Bush River Road.
I do seem to recall that Apple Bottom, or perhaps the previous club in this building, was somehow connected with the former Burger Time in Dutch Square.
Interestingly, the only place I could actually see in the windows seems to have sort of an Asian theme going on. [UPDATE, see below]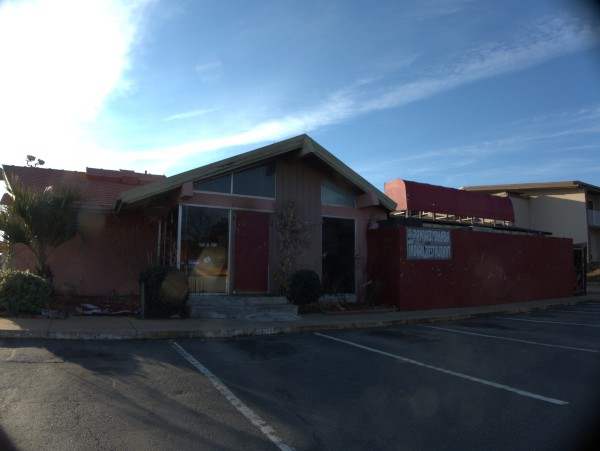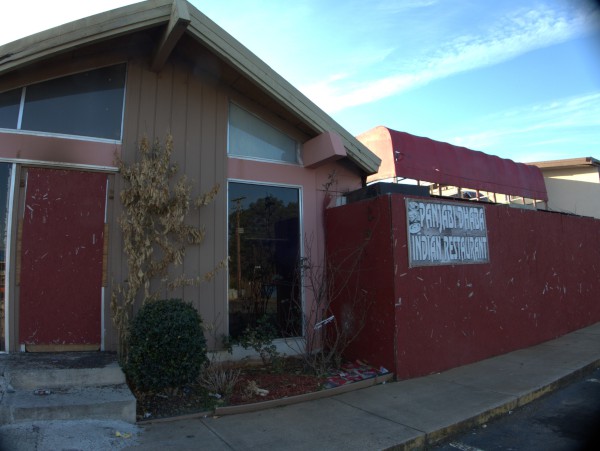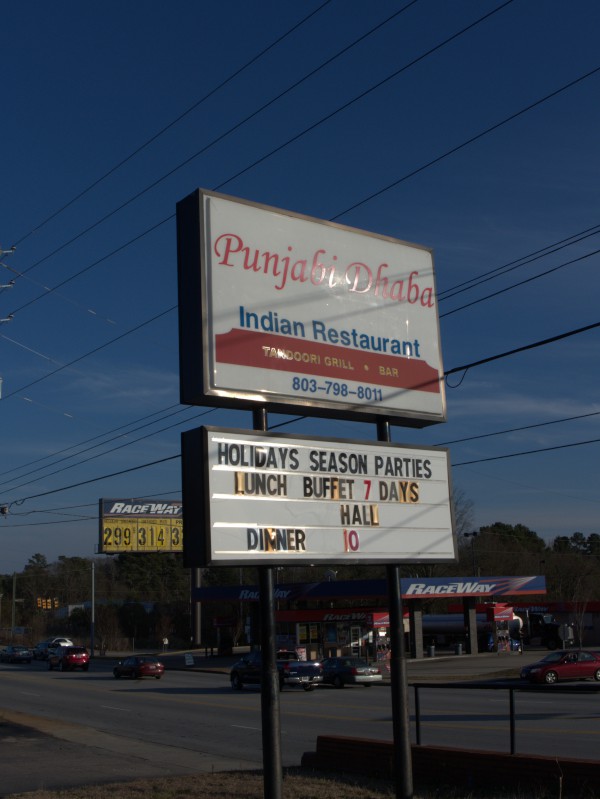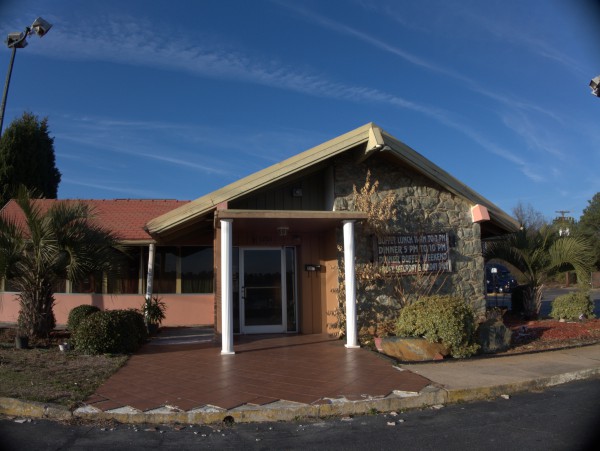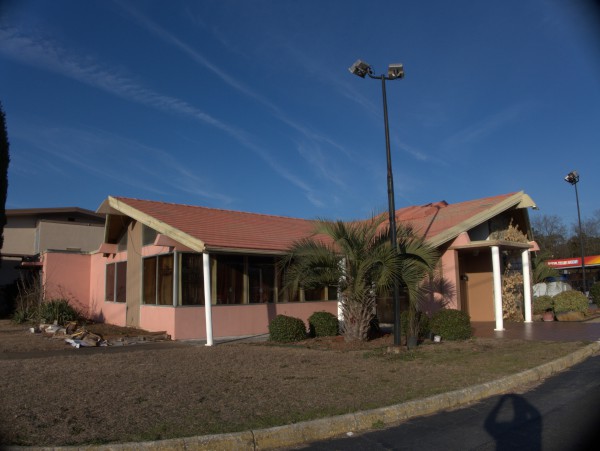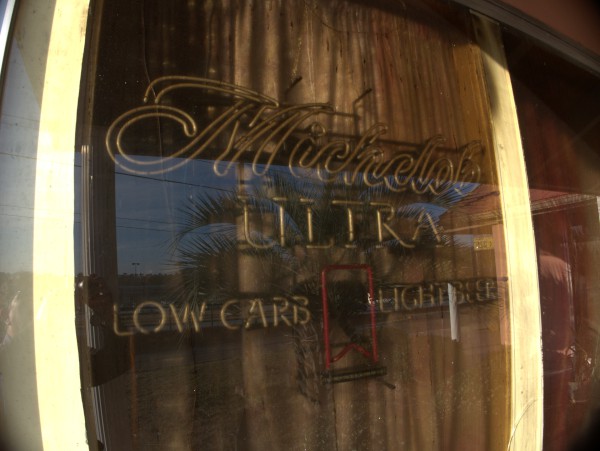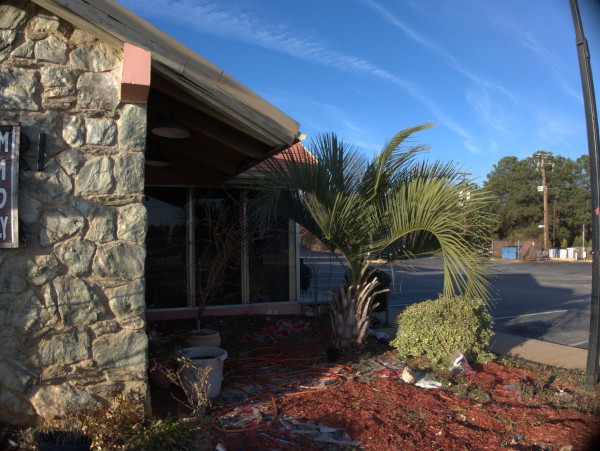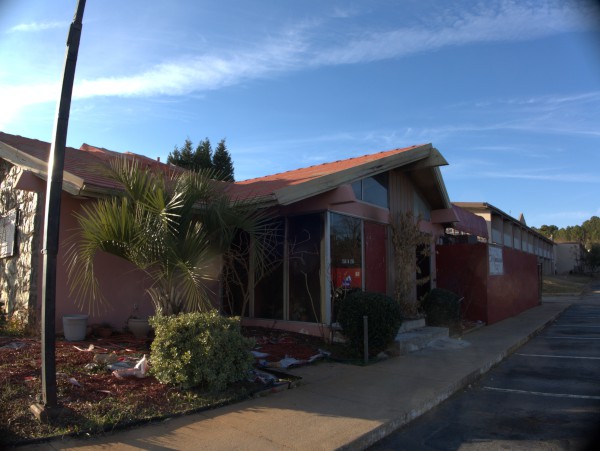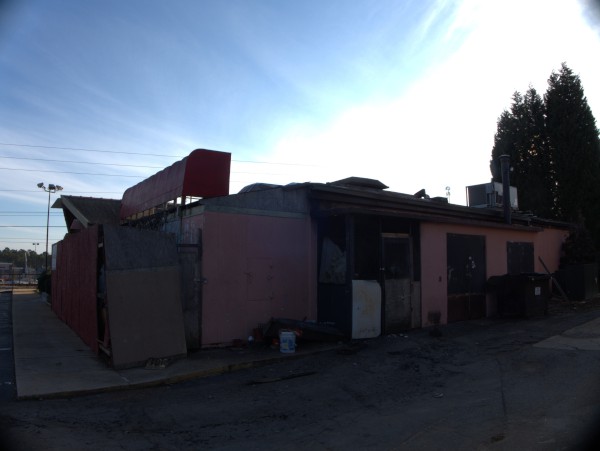 I liked Punjabi Dhaba, though I haven't been able to make it over there for several months. The restaurant is part of the old Howard Johnson motel across from Wal-Mart near the intersection of Bush River Road and I-26. I started going there after Delhi Palace moved from Broad River Road, and found I liked it better.
Here is The State story on the fire, though it is very brief. When I stopped by there on Sunday 9 February, the place still smelled stronly of smoke and burnt wood. While I certainly hope to see them re-open, it's hard to see sinking much money into this old building. There are two vacant restaurants further up the road, but of course those buildings aren't in great shape either.
UPDATE 16 April 2014 -- As commenter Andrew reports, looks like demolition is starting (pix from 13 April, it may be done by now):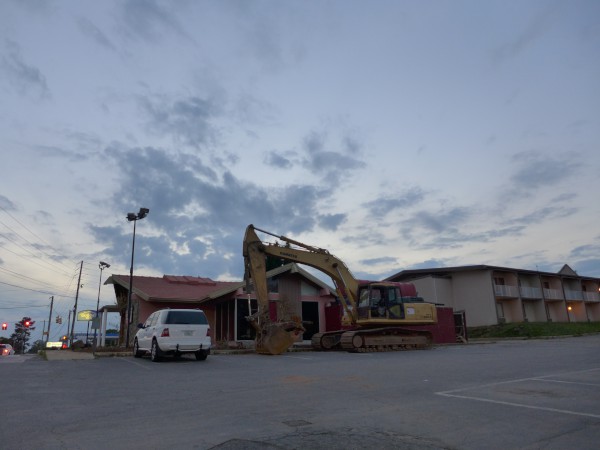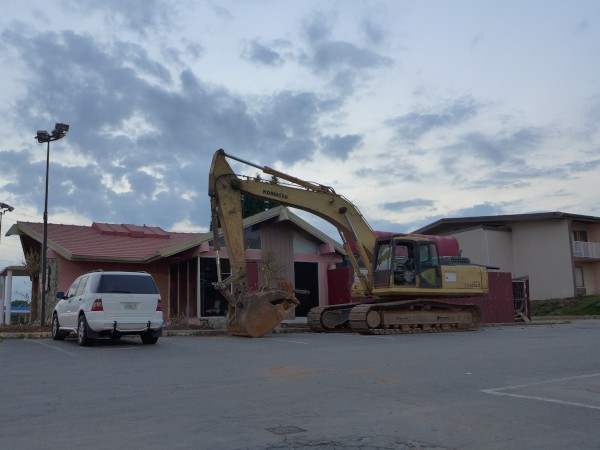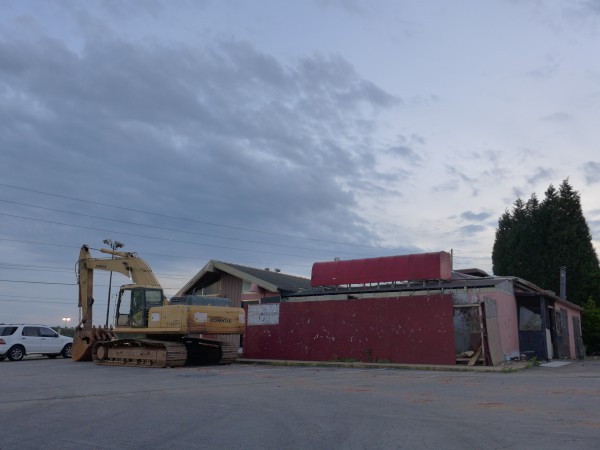 UPDATE 9 May 2014 -- Well, the building is gone, and I have removed the "temporary" tag from the post title: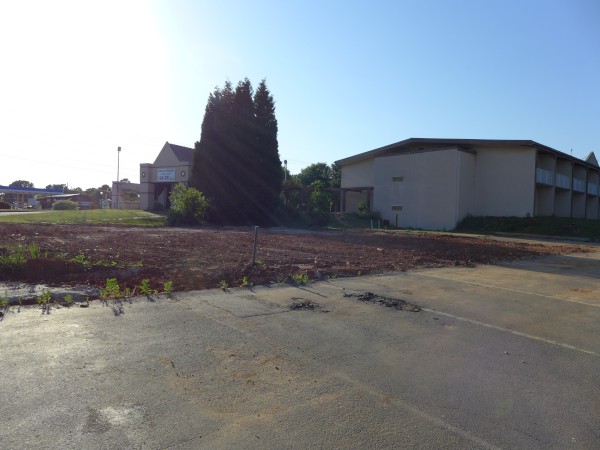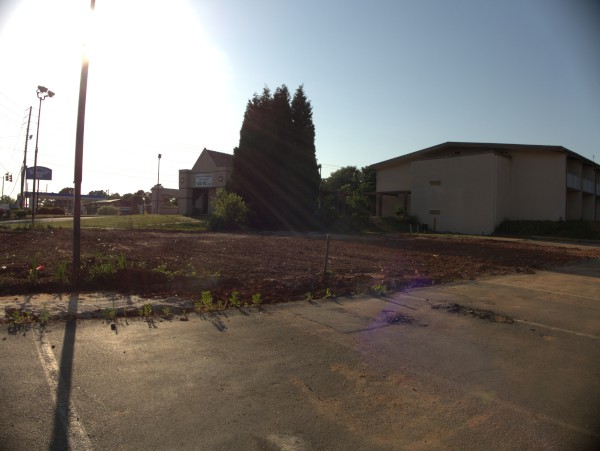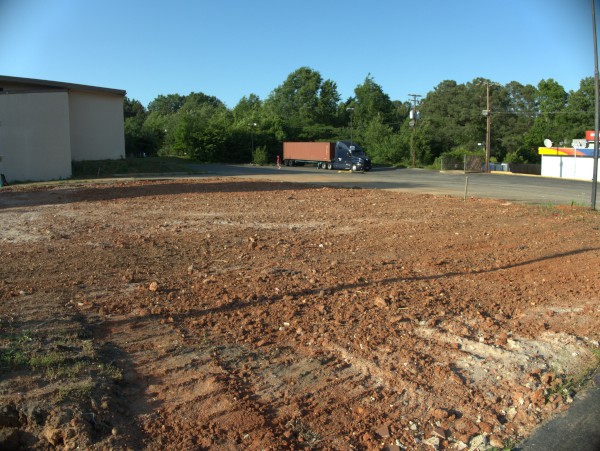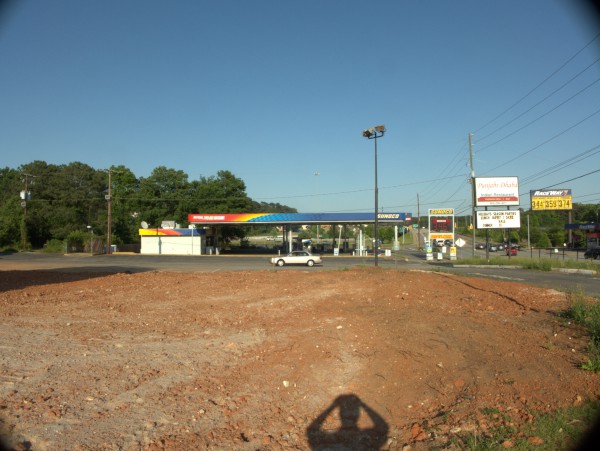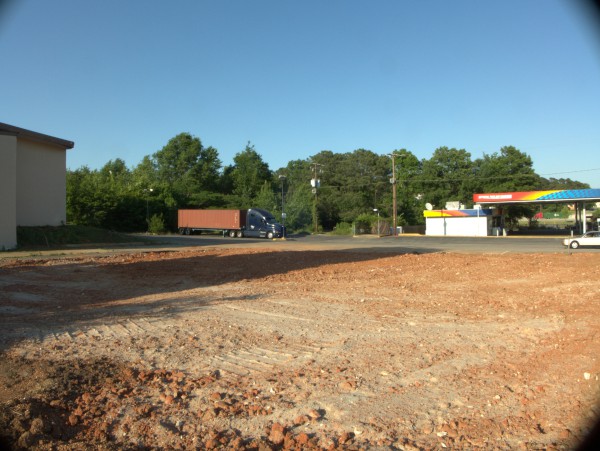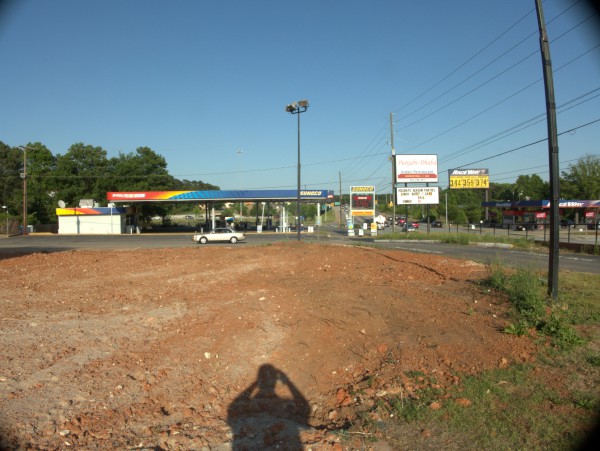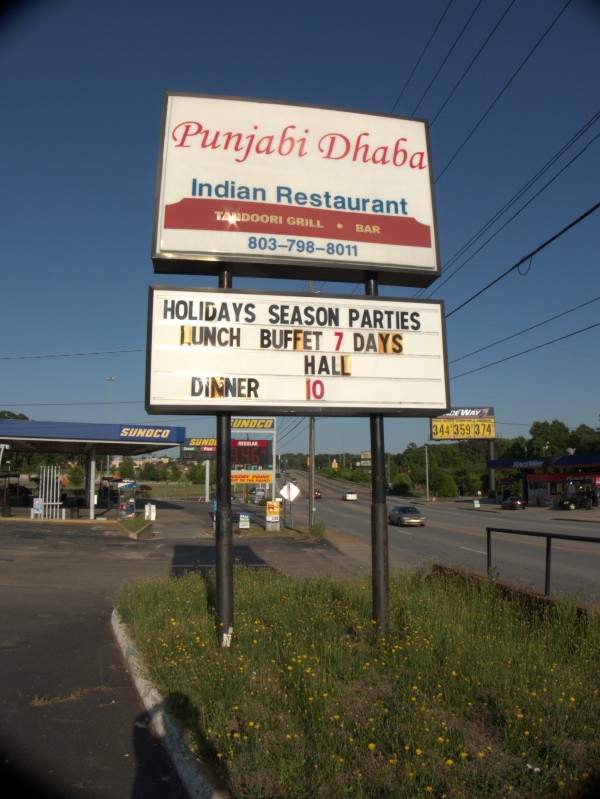 Posted at 11:32 pm in Uncategorized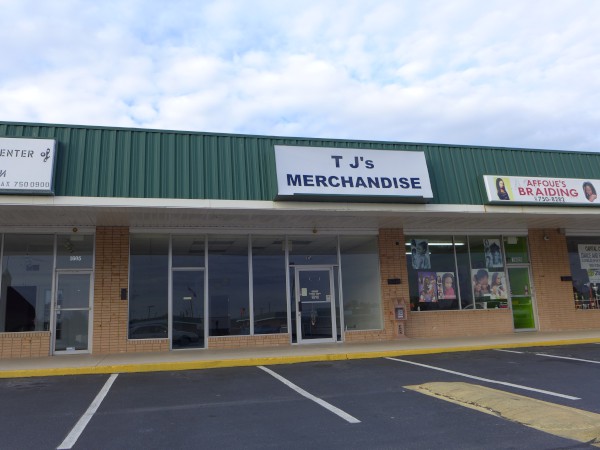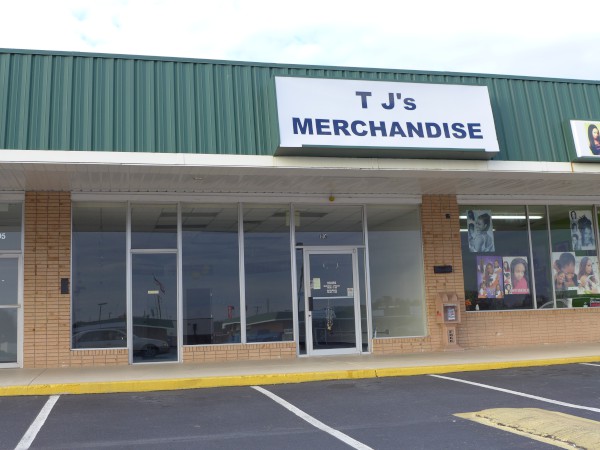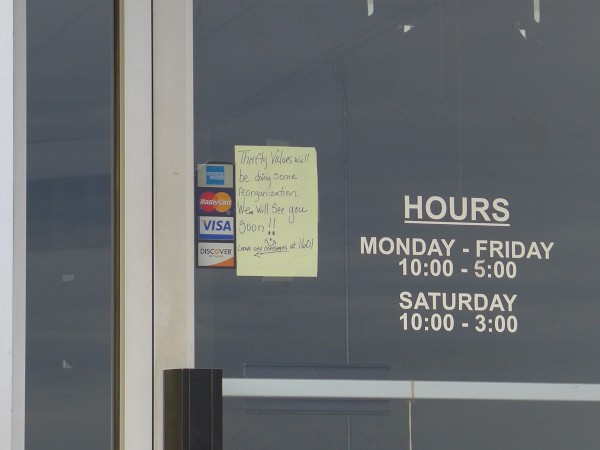 T J's was in the Boozer Shopping Center right next to Columbia Center of Immigration and had a name non-specific enough that I'm not sure what they sold.
Judging from the sign on the door, they may be coming back as Thrifty Values.
Posted at 11:35 pm in Uncategorized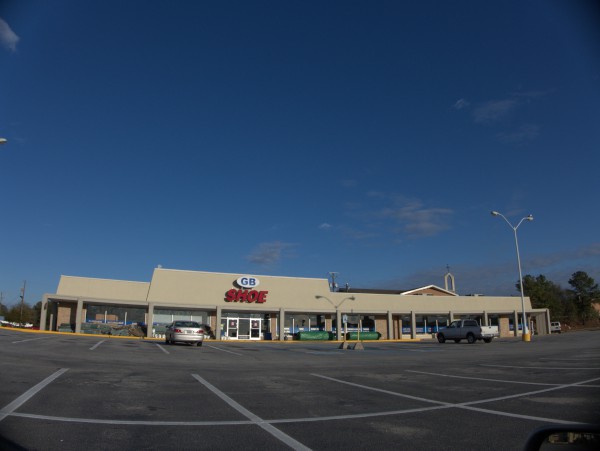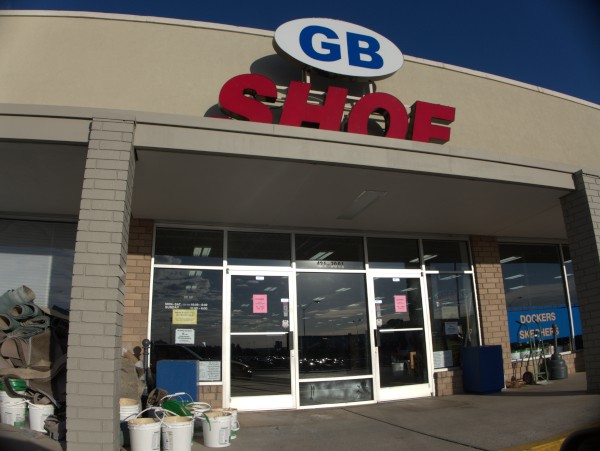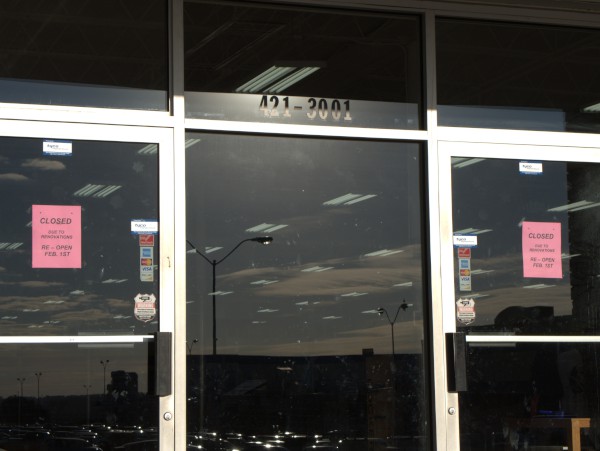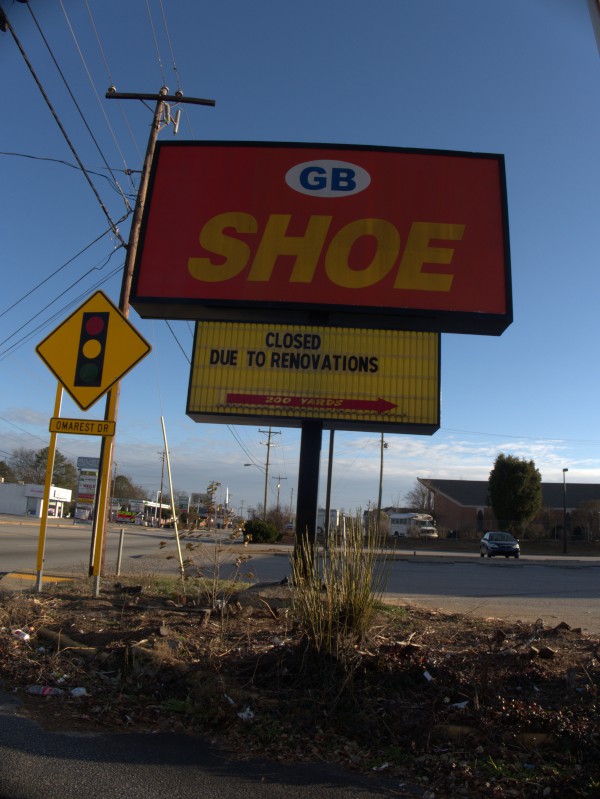 GB Shoe is currently closed for renovations, and unlike many places claiming such and then vanishing, there actually are renovations underway. In fact, if things go to schedule, they should be open again next week.
GB is in the old Dutch Square A&P building, and as part of the Dutch Square property, has a really odd address. We are to think of it as 421 Bush River Road, when the actual store has no access to Bush River, and does have access to Broad River!
By the way, does anyone know what GB stands for (or stood for)?
(Hat tip to commenter Justin)
UPDATE 20 February 2014 -- Open again, as promised, and as reported by commenter Andrew: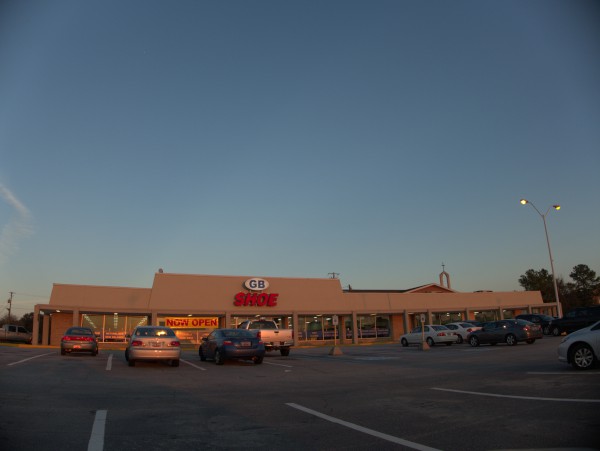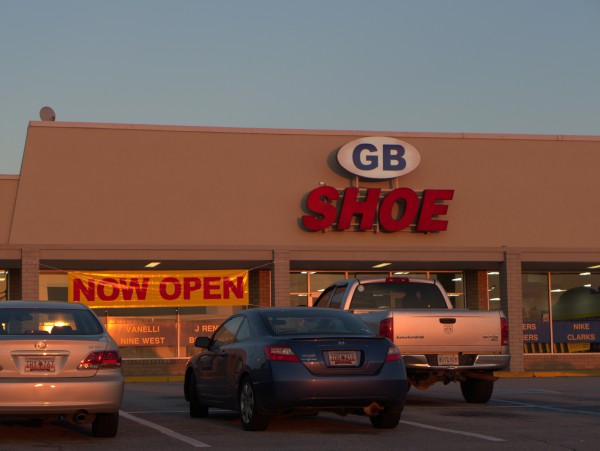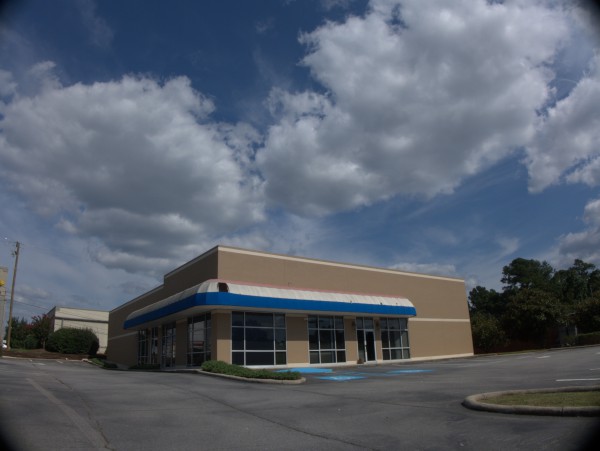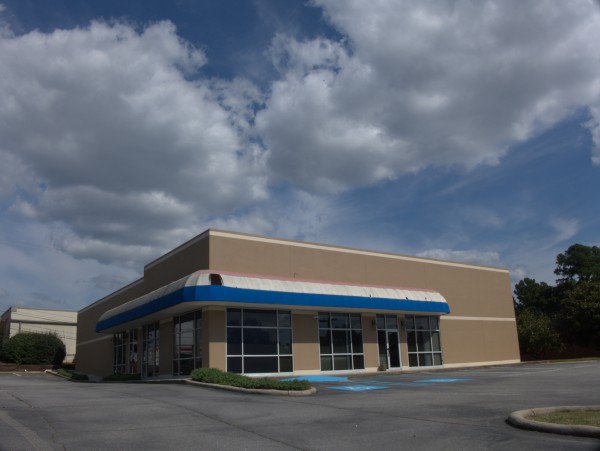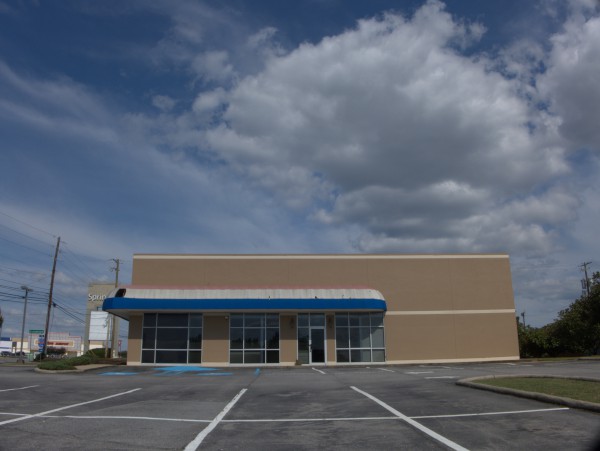 I only remember this building (across from Dutch Square) as a Visionworks eyeglass operation and not at all as ReMax real estate.
Perhaps that's because I wear glasses but have no interest in property. Anyway, it was apparently Visionworks longer ago than I would have thought -- it appears from the phonebooks I have at home that they closed shop or moved sometime between 1998 and 2005. This LoopNet listing shows the place in operation as ReMax, which apparently moved out in 2011.
Posted at 12:18 am in Uncategorized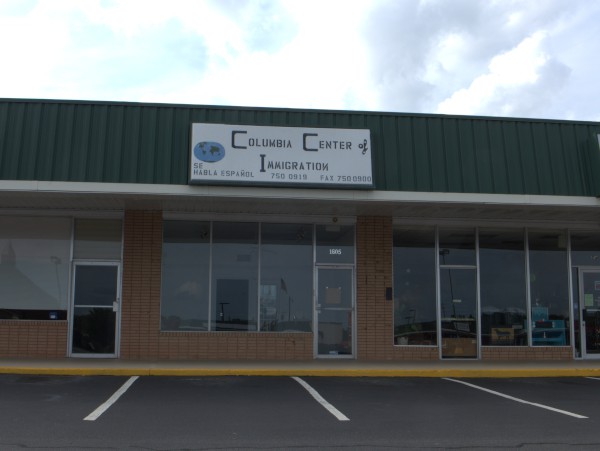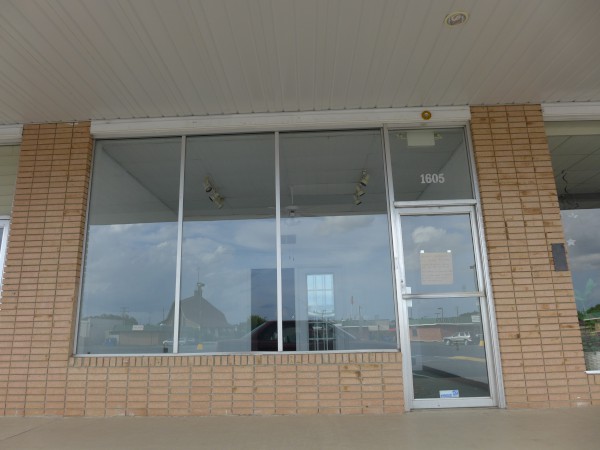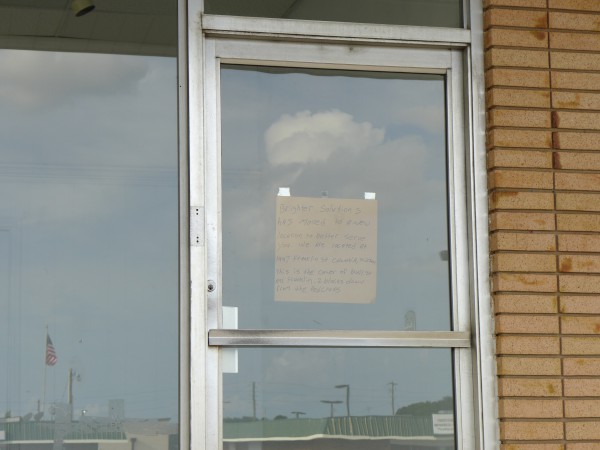 Here's another Boozer Shopping Center vacancy:
Brighter Solutions has moved to 1447 Franklin Street. Apparently they are home lighting decor providers with "Solatubs, Entry Point glass, &amp: Phantom screens".
Before that, the place was apparently an insurance agency and an immigration support operation.
Posted at 11:53 pm in Uncategorized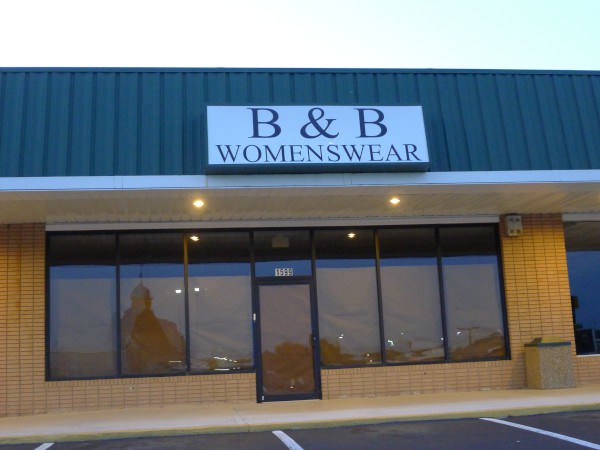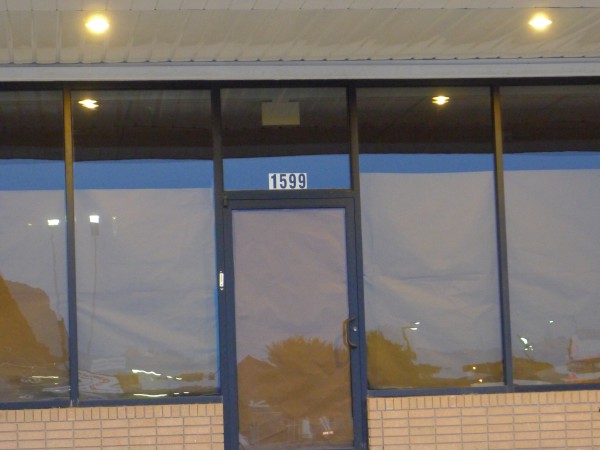 Here's another Boozer Shooping Center storefront, this one a clothes store. B & B aparently closed shop in 2010, or at least they were listed in the Feb 2010 phonebook, but not the Feb 2011 book.
Before that in the mid 2000s, the place was Futon Lifestyle. All I can say from the brief and painful periods I have spent on those most awkward neither fish nor fowl items of furniture, is that I am not cut out for a futon lifestyle..