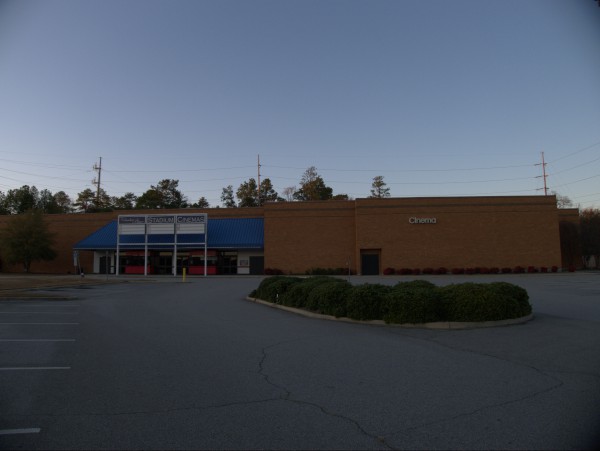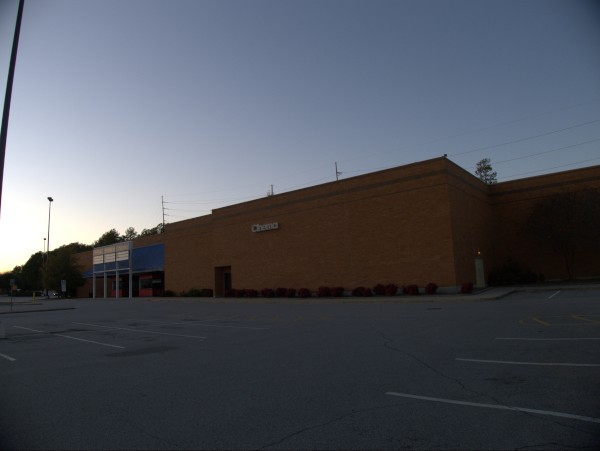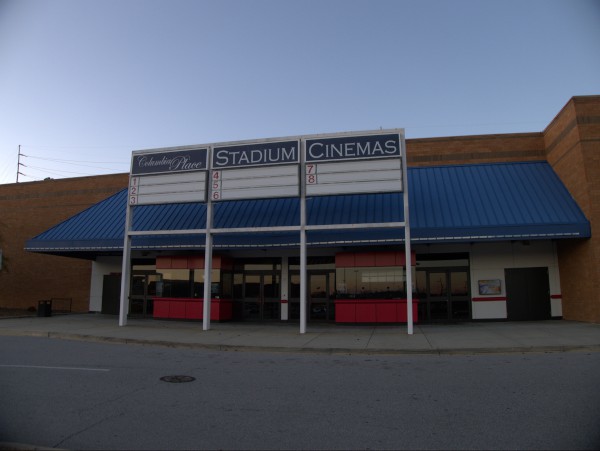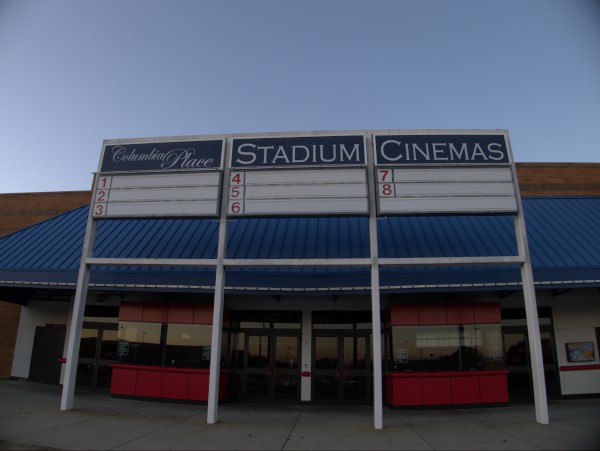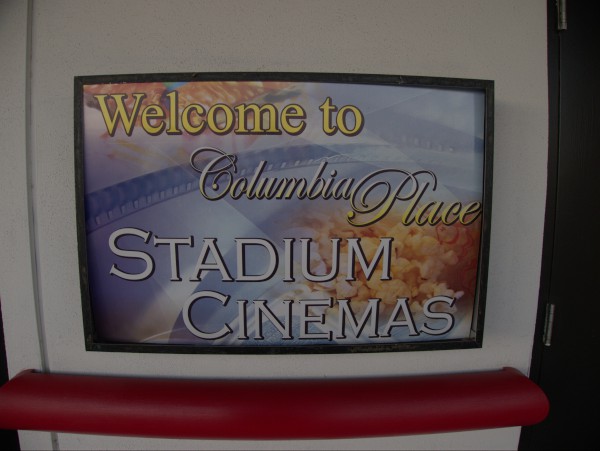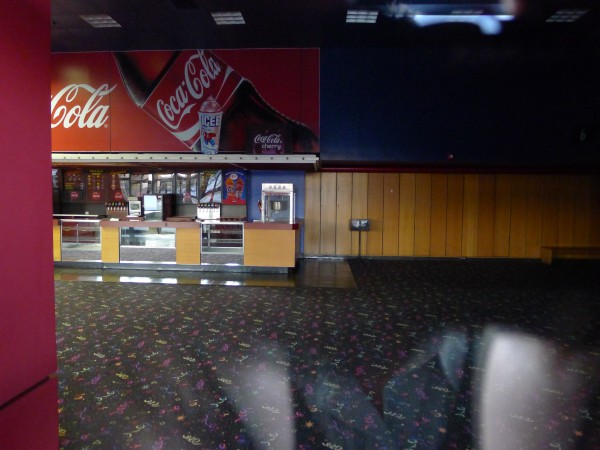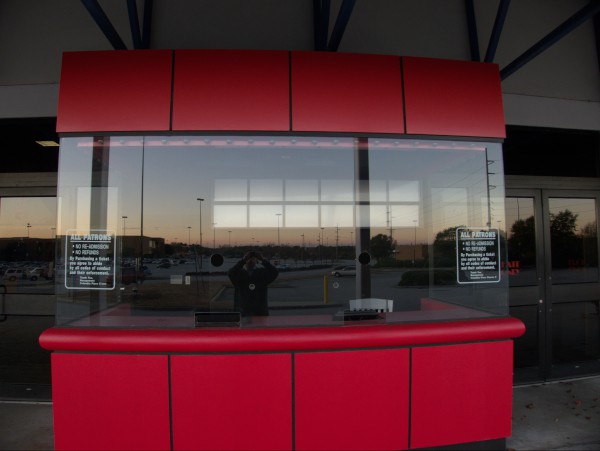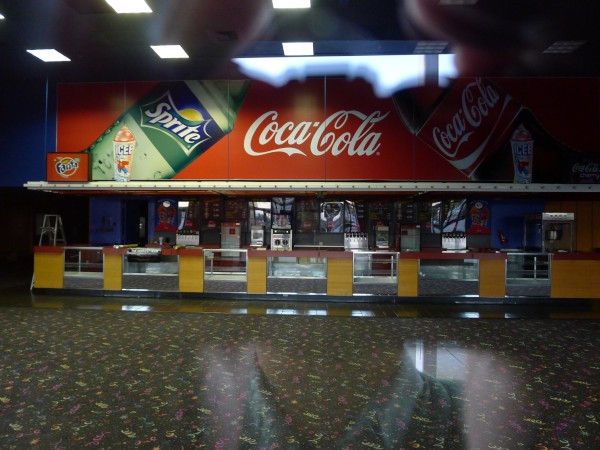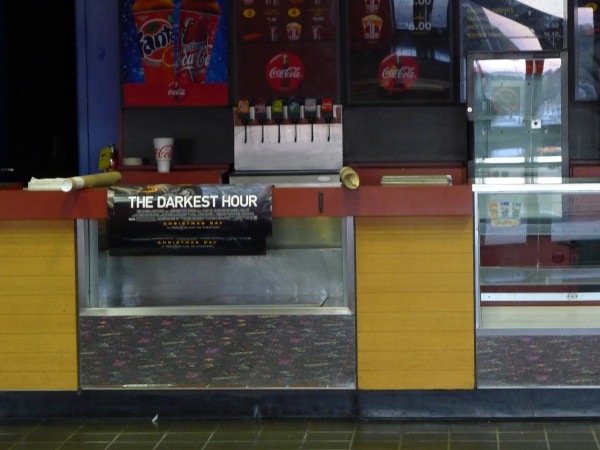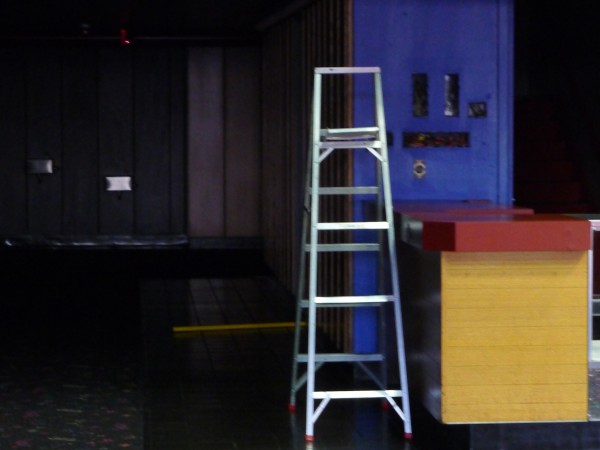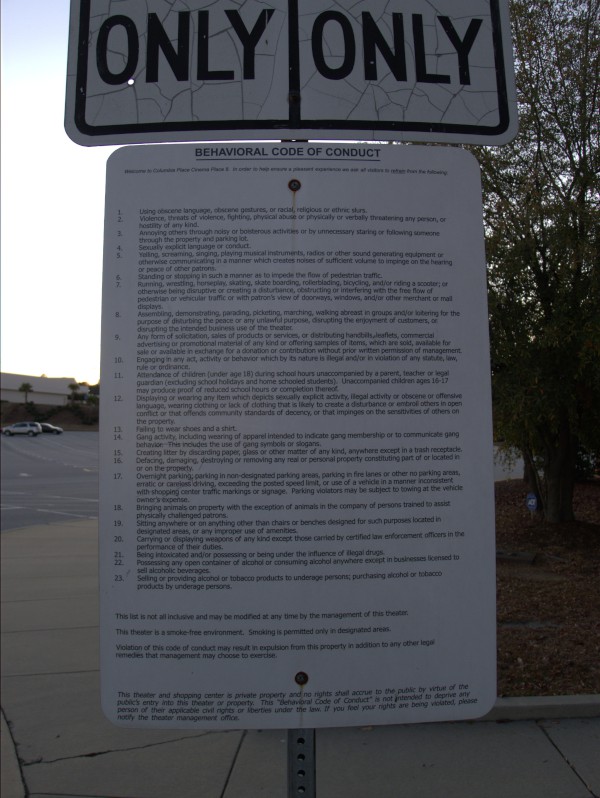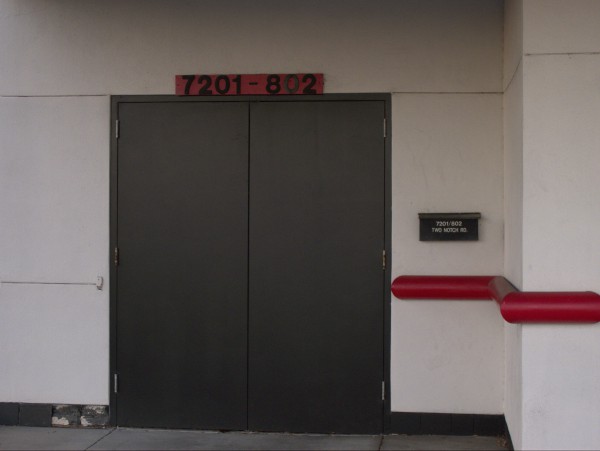 Originally, as I recall it, this was simply the Columbia Mall Theater, and opened about the same time as the mall itself. Compared to some of the other theaters in town, I don't have any really strong memories of the place. I know I saw what was pretty much the last 70s style Disney live-action movie there: The North Avenue Irregulars
as well as one of Disney's periodic re-issues of The Jungle Book and the first run of The Rescuers Down Under. (Yeah, I like Disney). I also remember trying to go there for a James Bond flick, one of the later Moore ones, and finding it sold out, a pretty rare experience back then.
At some point after I moved out of town, the Mall started to decline, and the theaters actually went under (along with the nearby Capitol Centre Theater). After that, a company called Phoenix Theaters re-opened the theater, which was sort of their shtick "phoenix from the ashes"/"new theater from old". I can't find out a lot about them because every google search turns up theaters in Phoenix Arizona, but this might be their web site. If it is, they have downsized considerably. At any rate, I don't think the Phoenix incarnation lasted too long here in Columbia. I recall seeing one movie under that regime (they had the latest showtimes) and not being too impressed with the theater (or the movie as I can't now recall what it was).
After that, I think the theaters closed again, and remodeled along stadium lines, which was the latest gimmick several years ago (and is an improvement, I have to admit). I'm struggling to think of any movie I saw there after the conversion, and I don't think there is one -- by that time, I had switched mostly to Richland Mall and Forest Drive as my default theaters.
I've lost the hat tip for the commenter who pointed out this closure, and when they said it happened, but if you look closely, you can see a poster for The Darkest Hour a movie which opens on Christmas Day 2011, so it was very recent, and we can assume somewhat unexpected if they thought they would be showing that one.
UPDATE 3 July 2012 -- As the pictures below show, the place is now open again as Columbia Place Stadium Cinemas.
Getting ready to re-open (28 May 2012):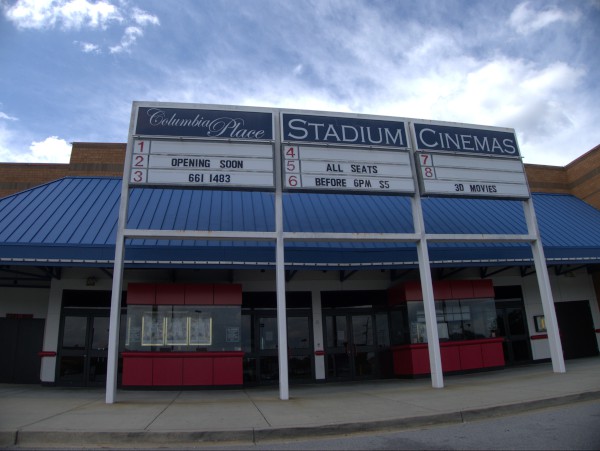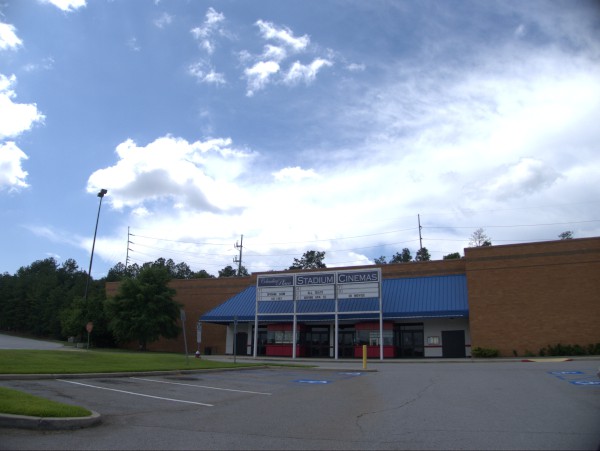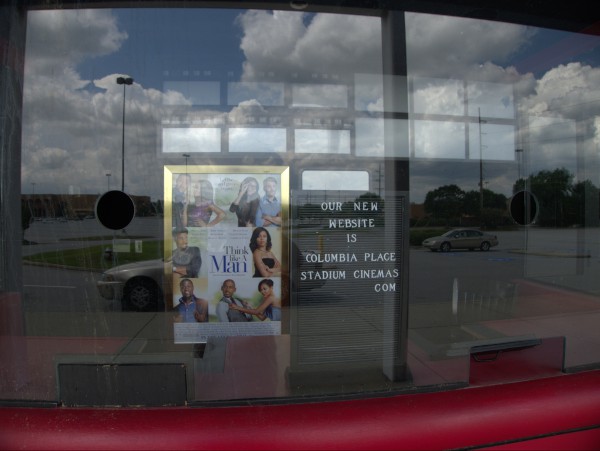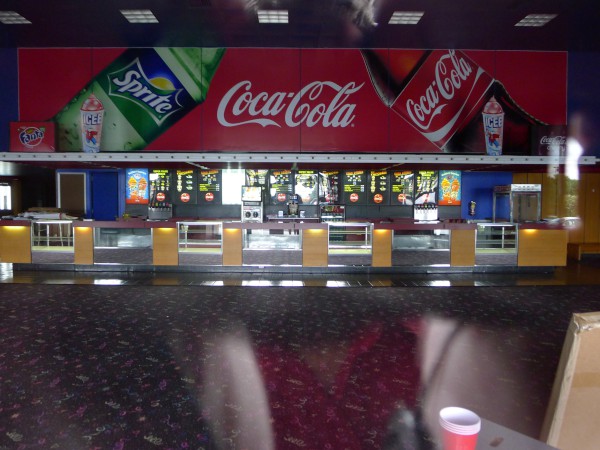 Open again (29 June 2012):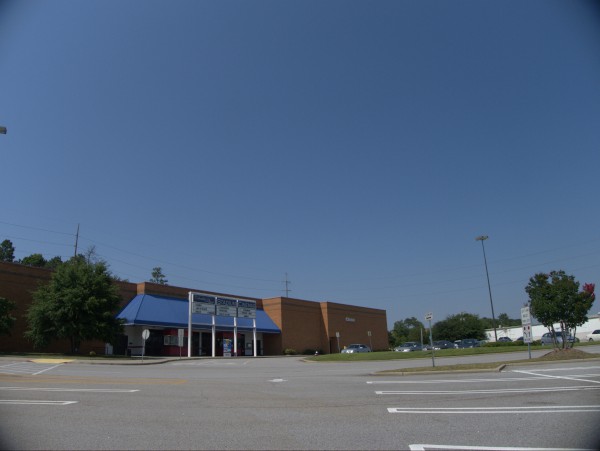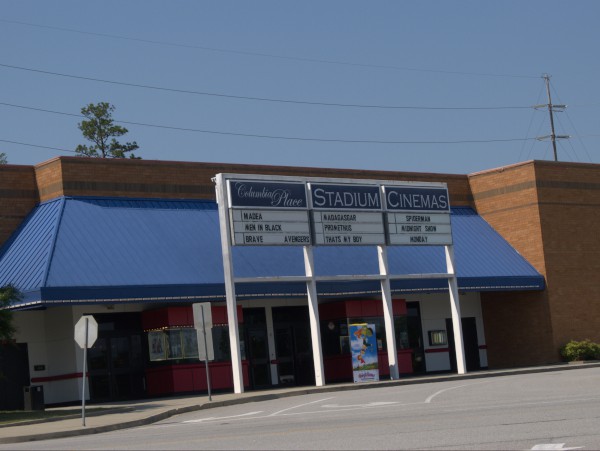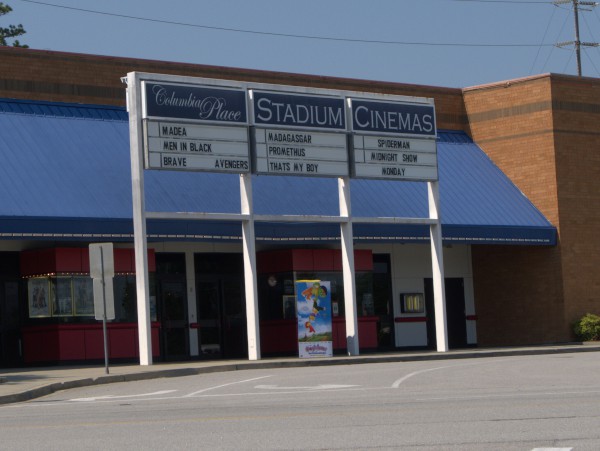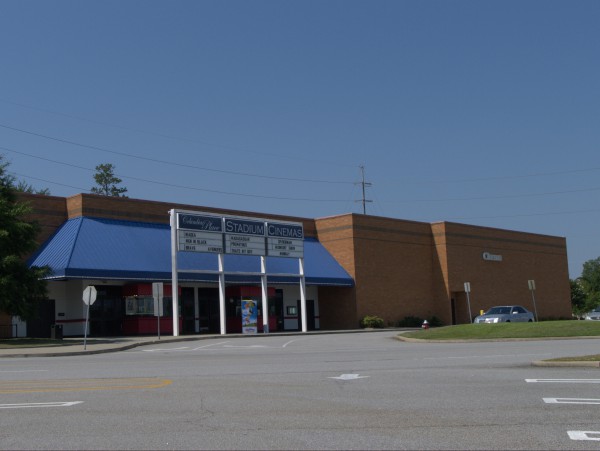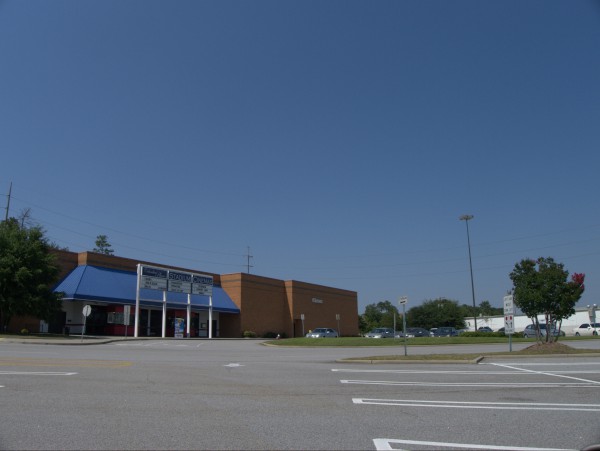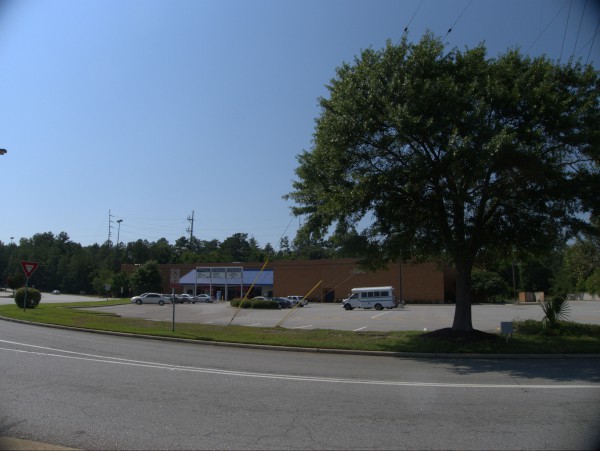 78 Responses to 'Columbia Mall Cinema 8 / Columbia Place Stadium Cinemas, 7201-802 Two Notch Road: December 2011 (open again)'
Subscribe to comments with RSS or TrackBack to 'Columbia Mall Cinema 8 / Columbia Place Stadium Cinemas, 7201-802 Two Notch Road: December 2011 (open again)'.
Leave a Reply