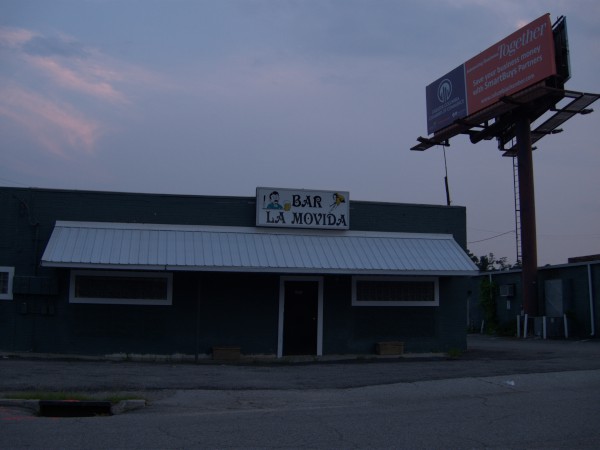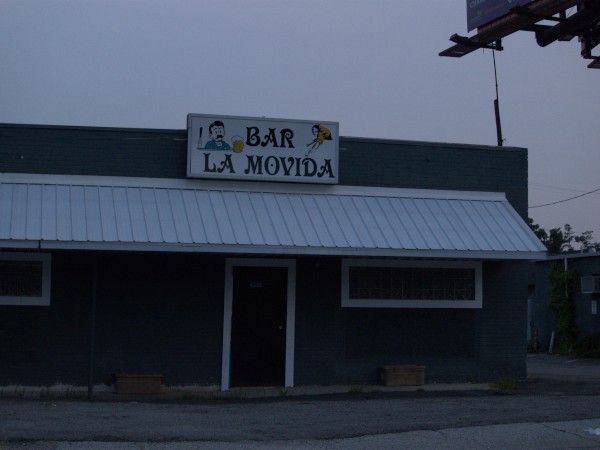 This little, much bar-ed, building is on Fort Jackson Boulevard, at Crowson Road, near the former Check World, and Jesudi's and across the street from La Brasca.
As far as I can tell, El As De Oros means "The Golden Ace", and Bar La Movida means something like "Party Bar" or "Groovy Spot Bar".
El As De Oros applied for their liquor license in 2004, which puts a timeframe on that operation. I am unsure of the status of Bar La Movida. When I took these shots, I was sure it was closed, but they applied for a liquor license in April of this year (2011), so it's possible I just never drive by late enough to see anyone there. The only data point I have on Bullwinkle's is that it was listed in the February 1997 phonebook and I don't know anything about RB's at all.
Leave a Reply