Archive for the 'Morninghill Drive' tag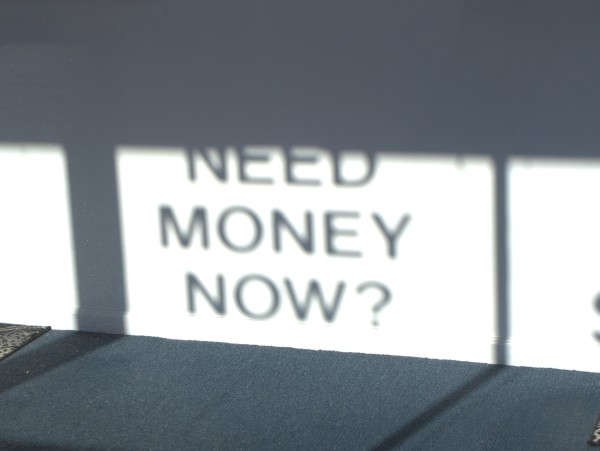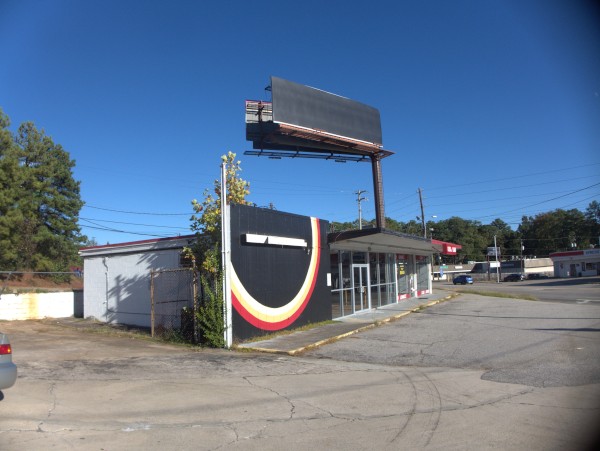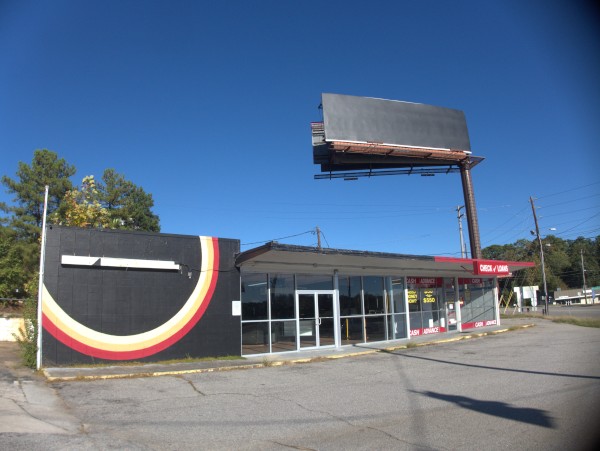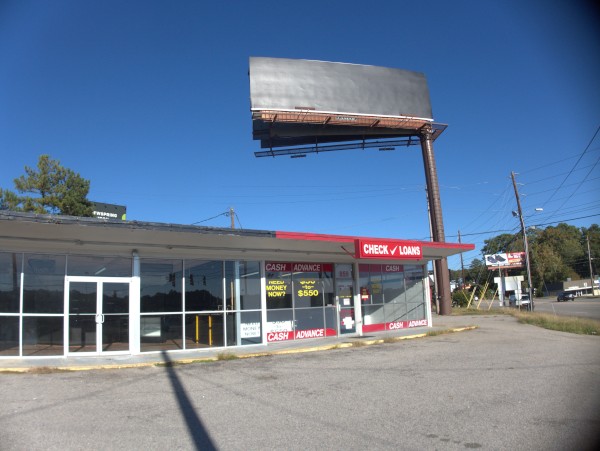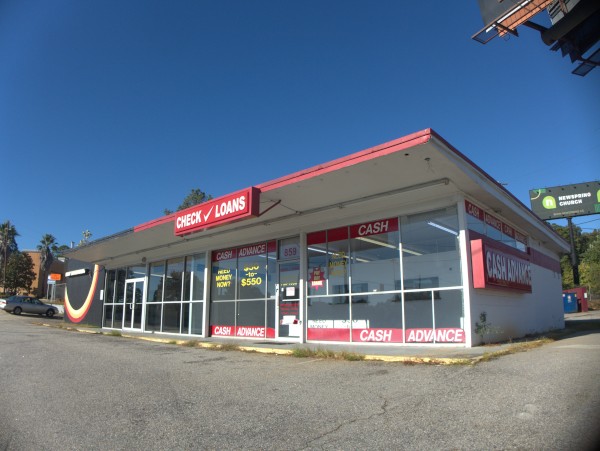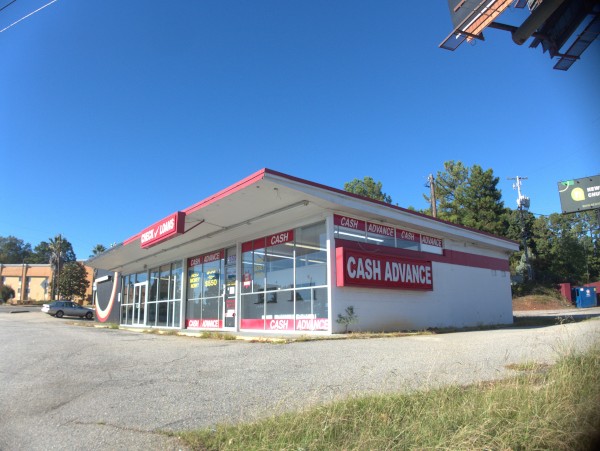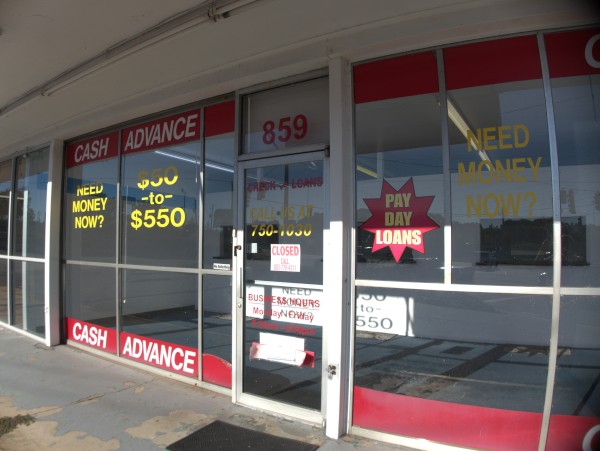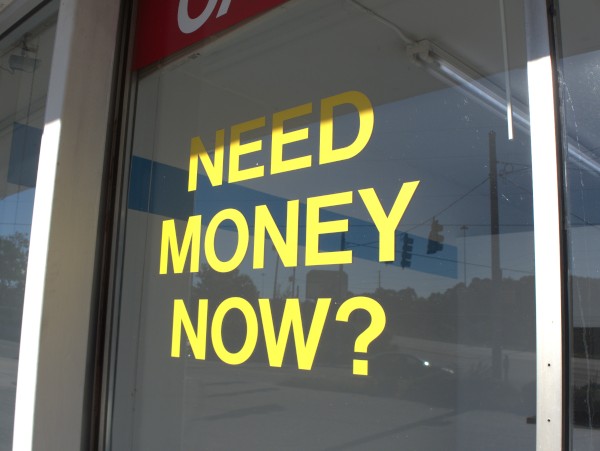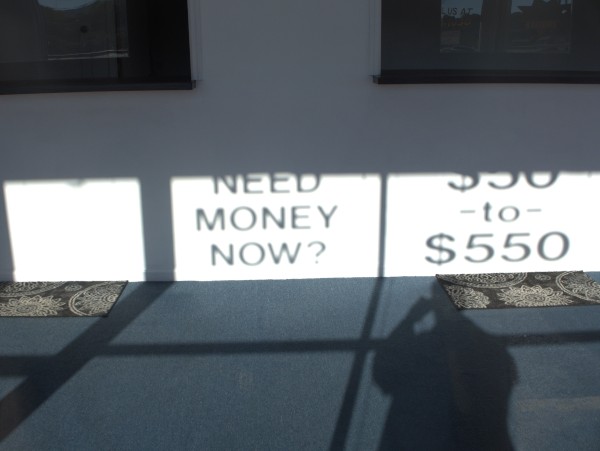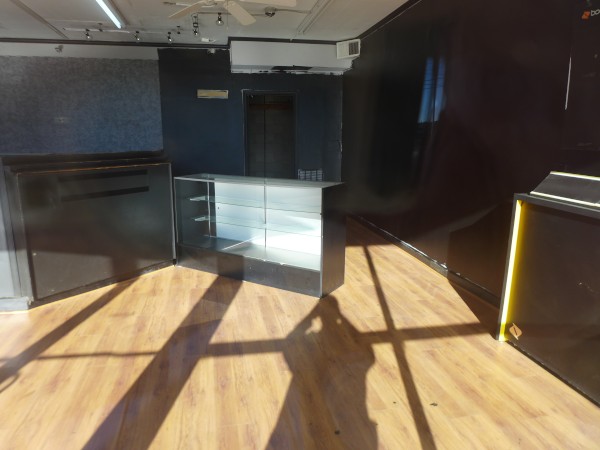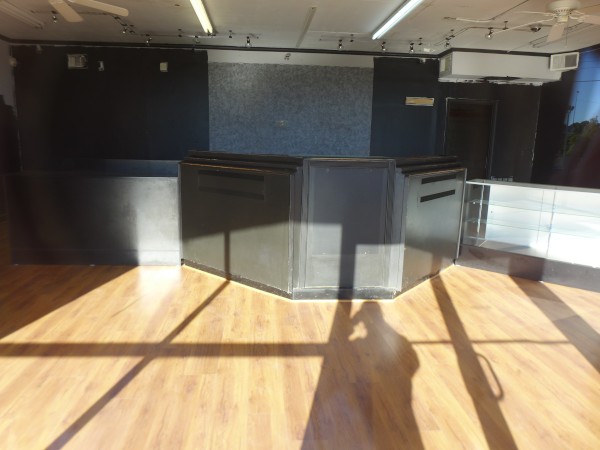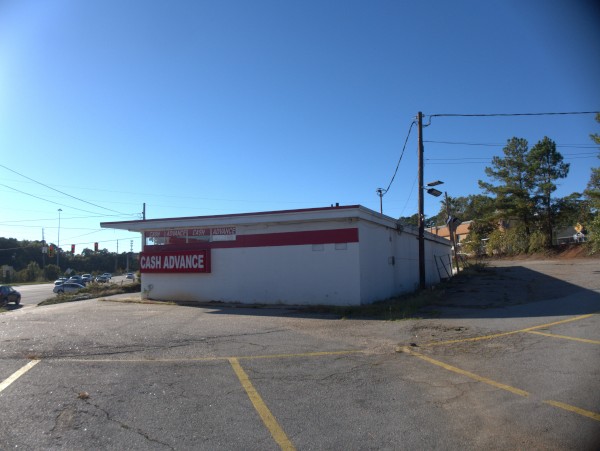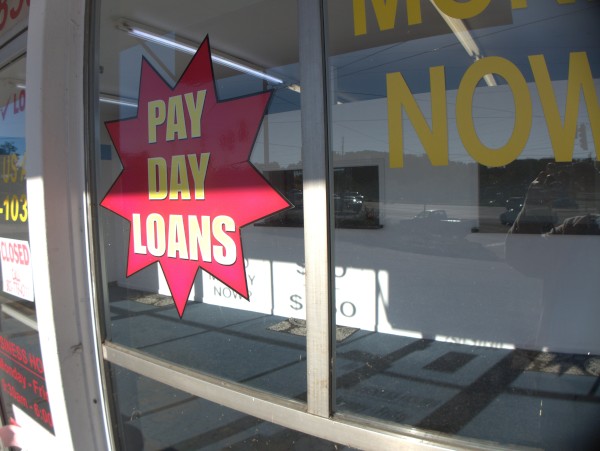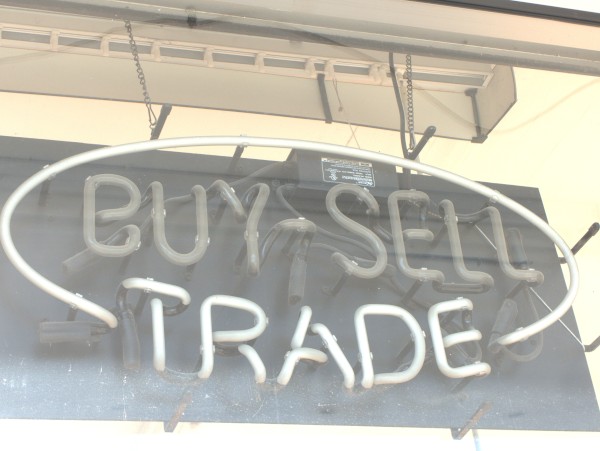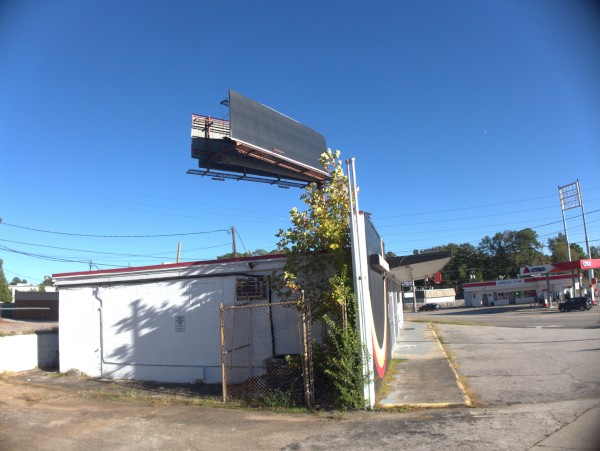 Curiously, this property came up in the comments just after I got some pictures of it last weekend while I was at the H. Rubin site. It looks like both the businesses here had been here a good while. In the case of Boost Mobile, that goes all the way back to when it was Suncom. As far as I can tell by looking at Google Streetview, both businesses apparently lasted into 2023. Curiously, Streetview does not have the color scheme that LoopNet has for the phone side of the storefront.
To me the building looks very much like it began life as a convenience store, but I have no memory of that.
(Hat tip to commenter Gypsie)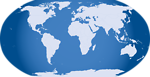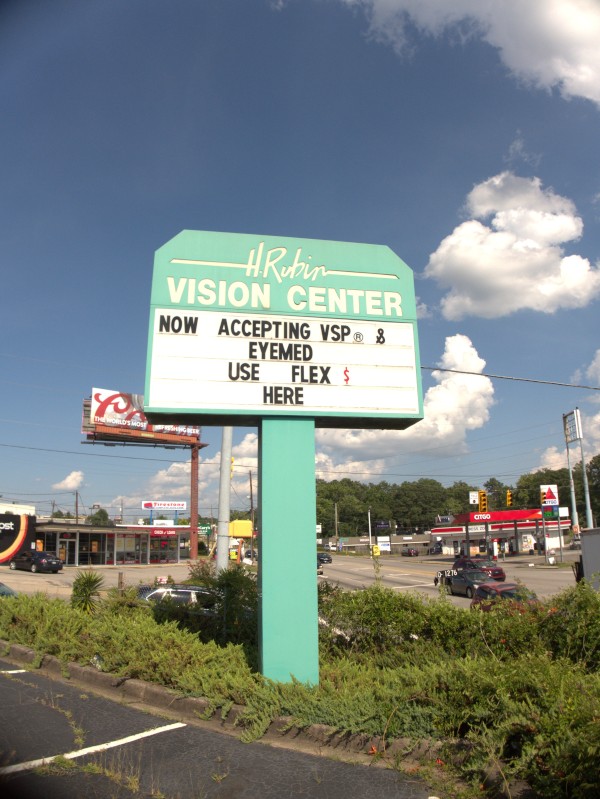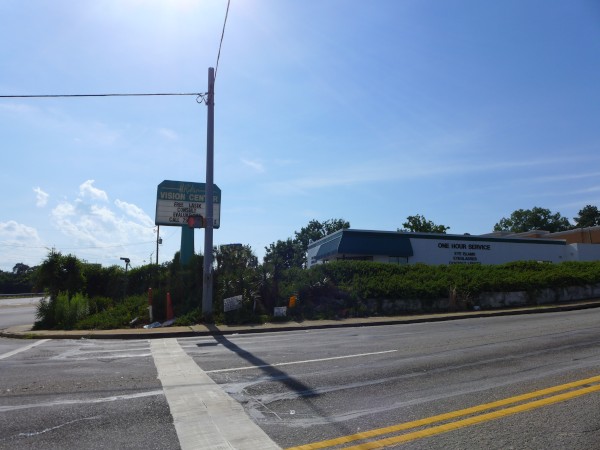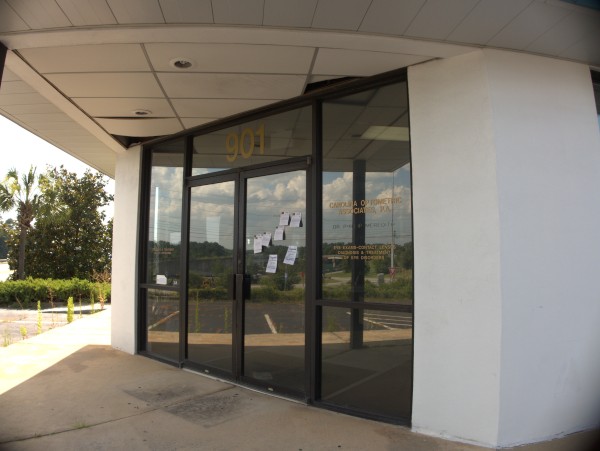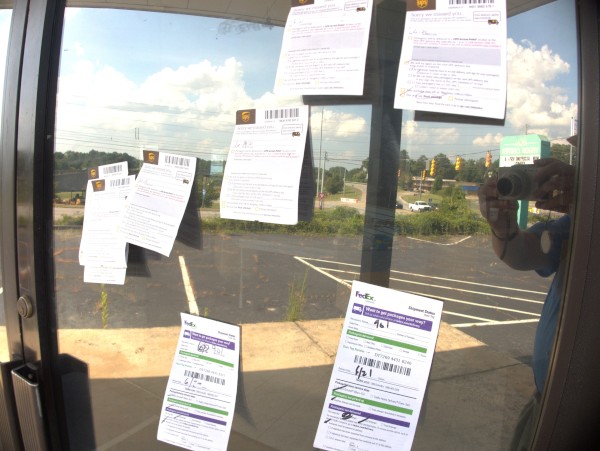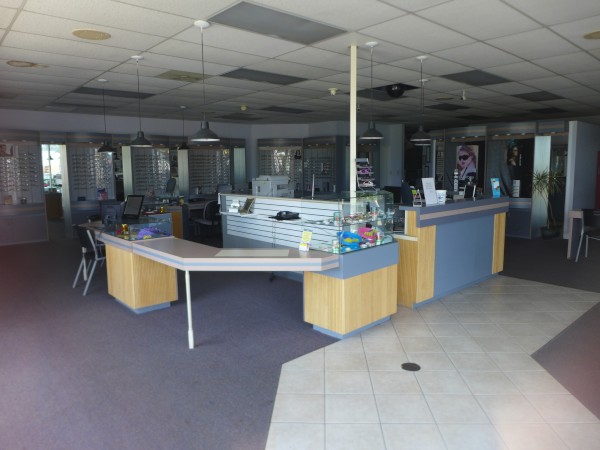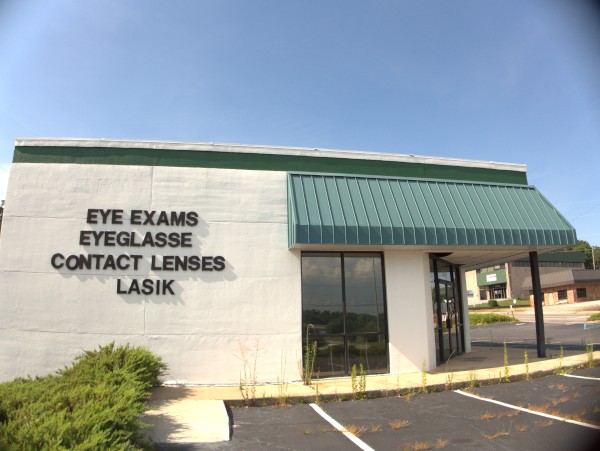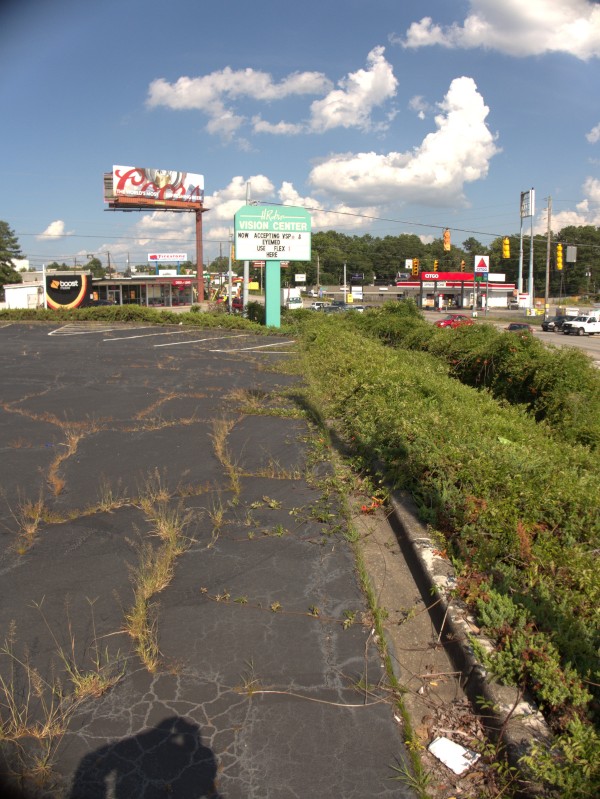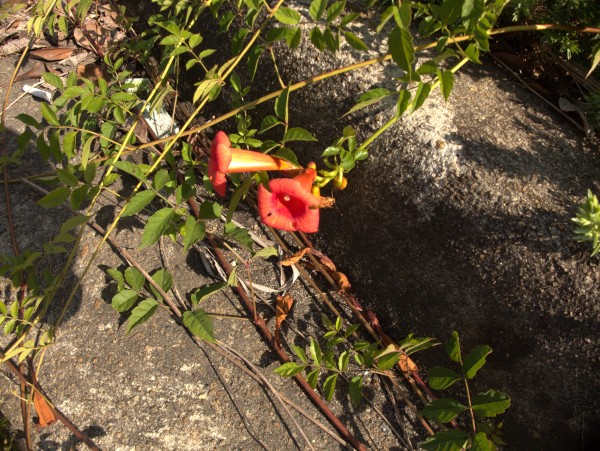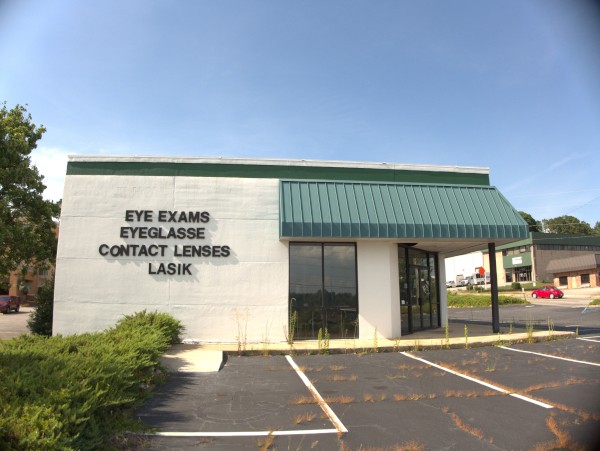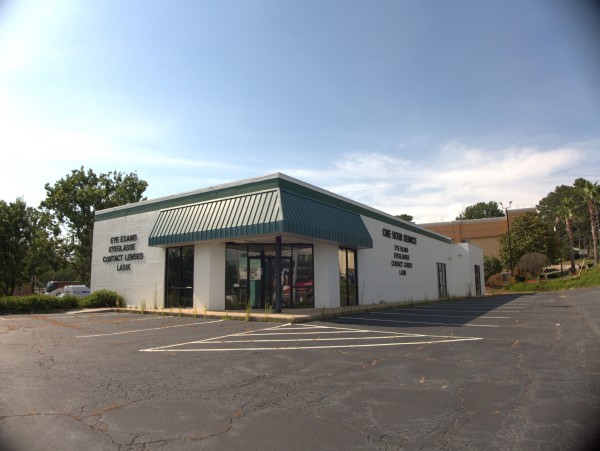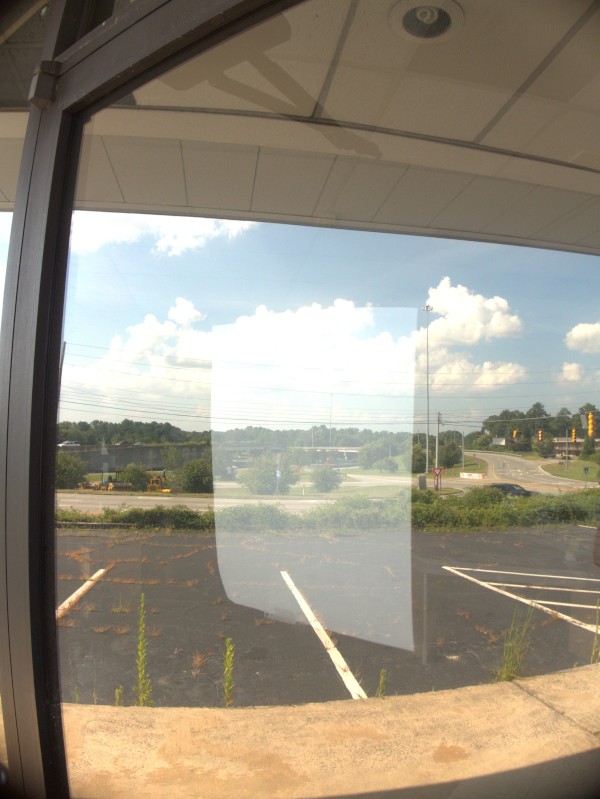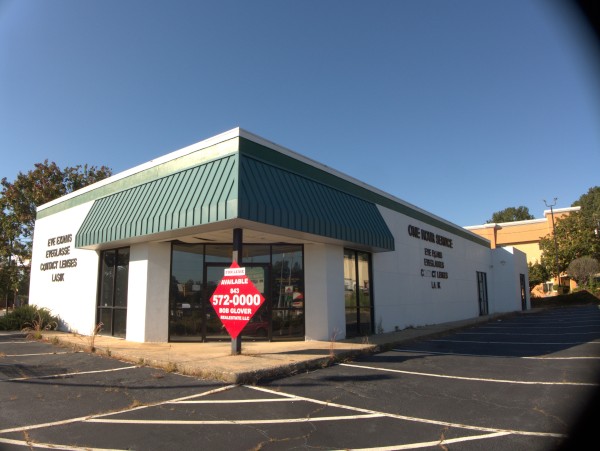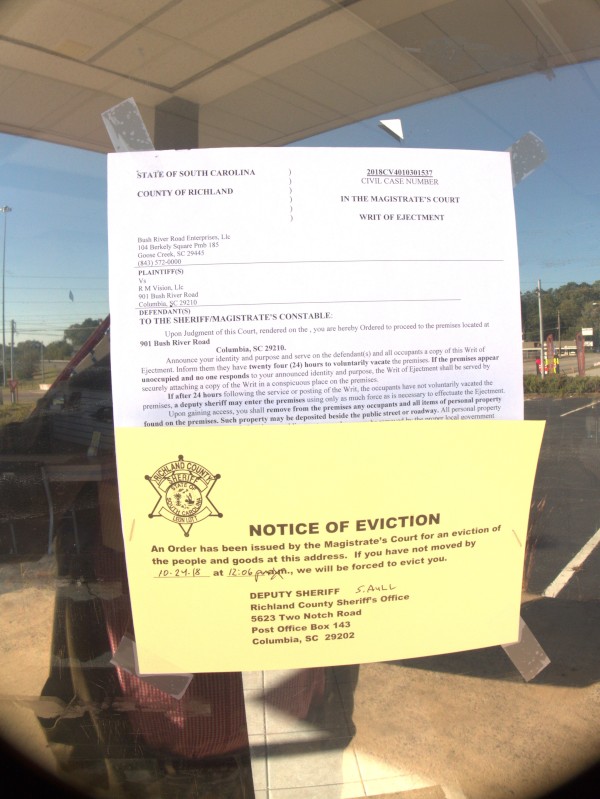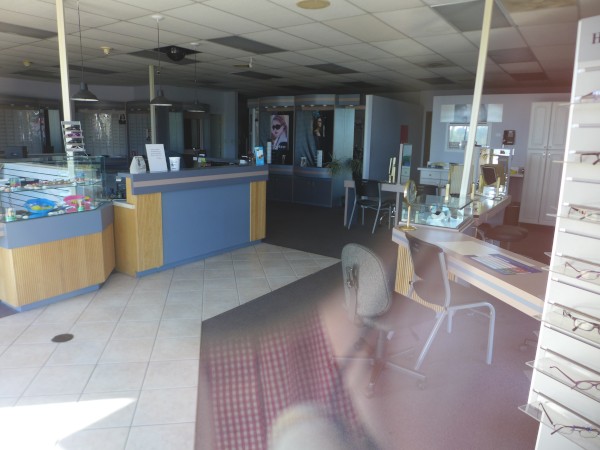 After commenter MJ mentioned that this place, at the corner of Bush River Road & Morninghill Drive, might be closed, I went to check it out, but I could never be completely sure. The delivery notice post-its stuck to the door made me 99% sure, but there were no actual posted hours I could verify it not being open at, and looking in the windows, all the furnishings and glasses seemed to be in place. There was a sign on the door, but it was facing inwards, and illegible.
That was in June. Going back a few days ago, the situation is now clear, with a sheriff's notice and a real estate sign. However, the interior still looks largely untouched.
(Hat tip to commenter MJ)
UPDATE 9 October 2023 -- This place has been razed: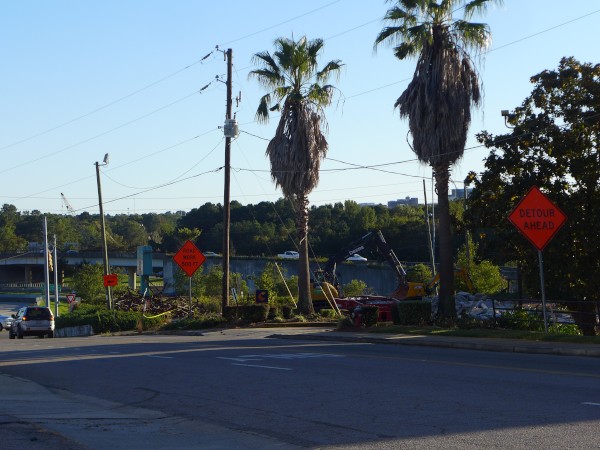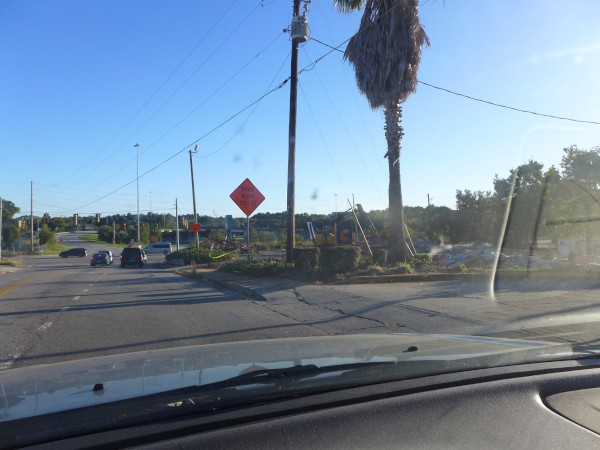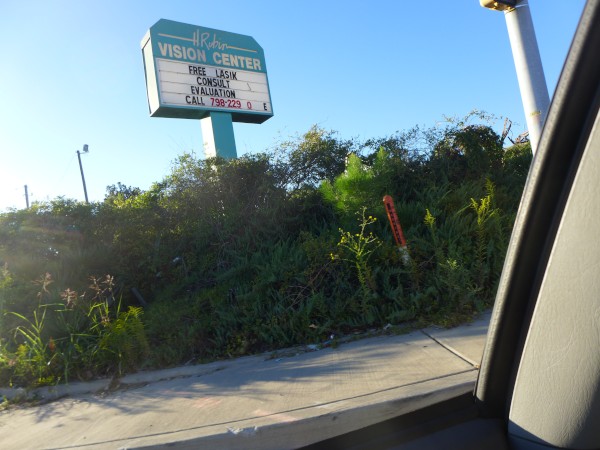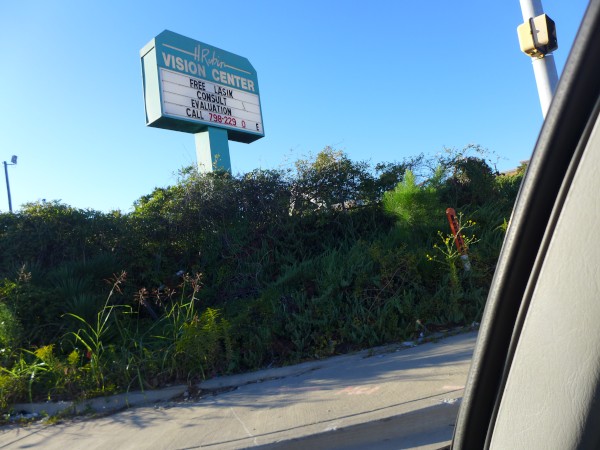 UPDATE 10 October 2023 -- Some night-time shots that show the demolition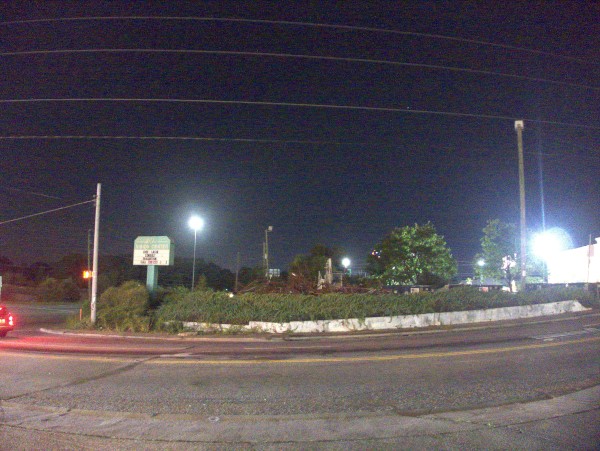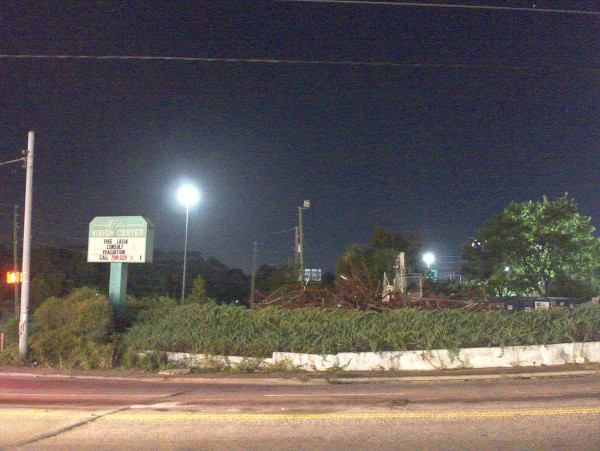 UPDATE 24 October 2023 -- Beter demolition pix: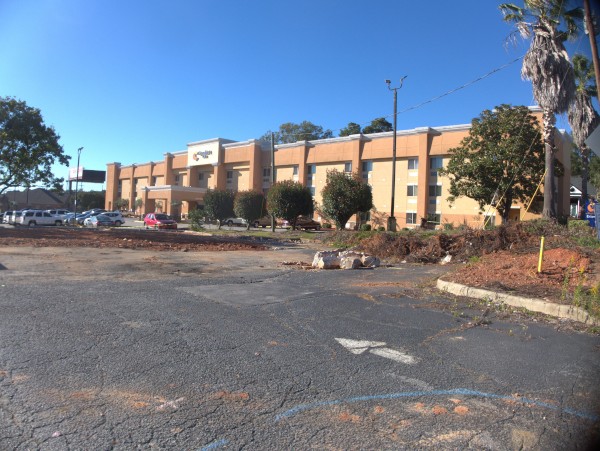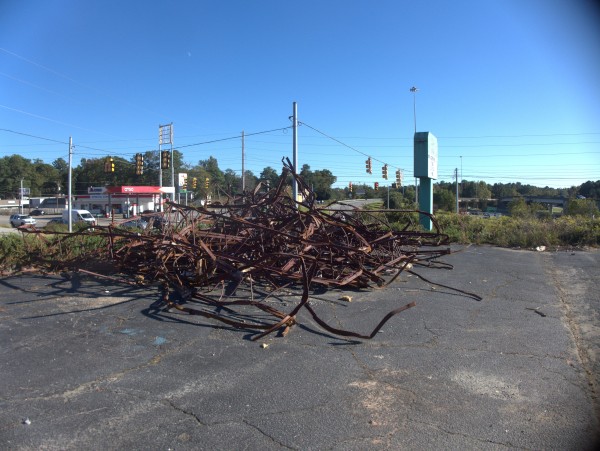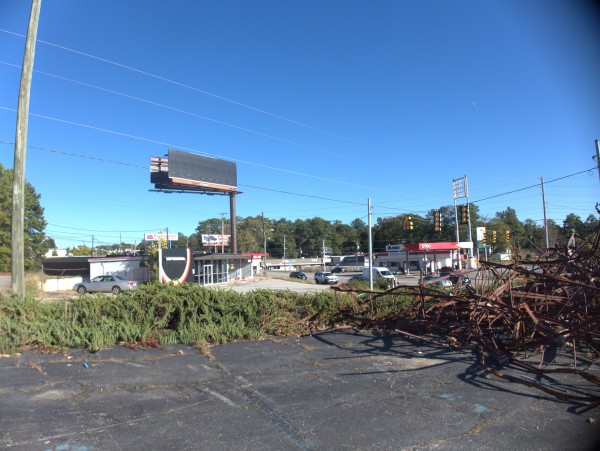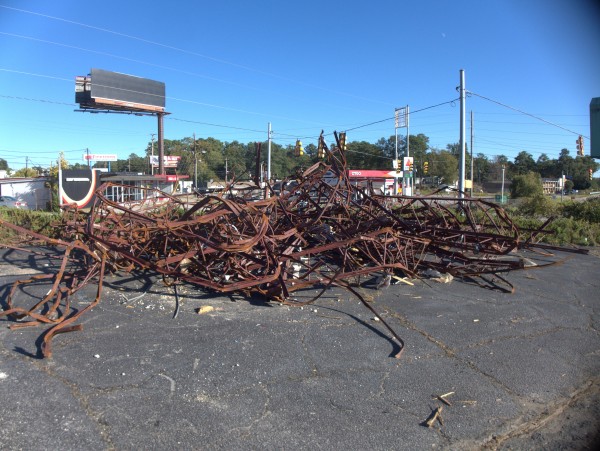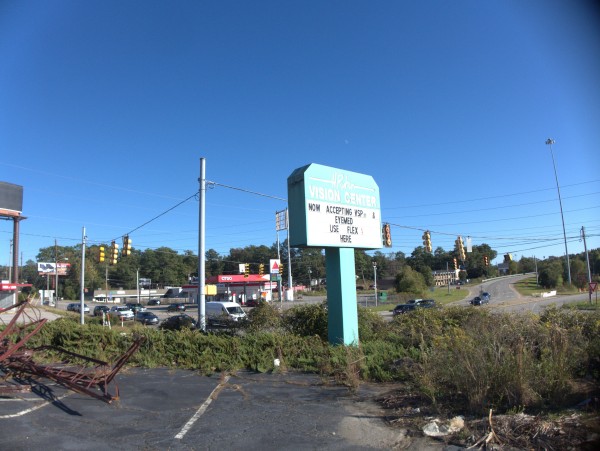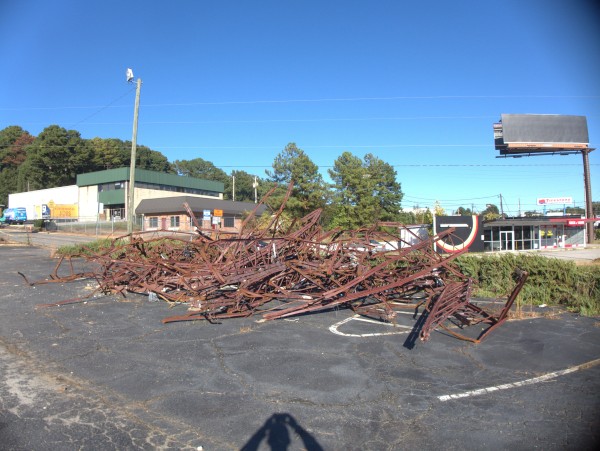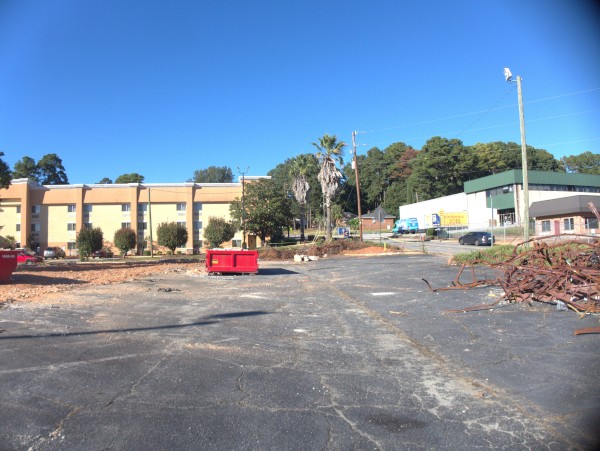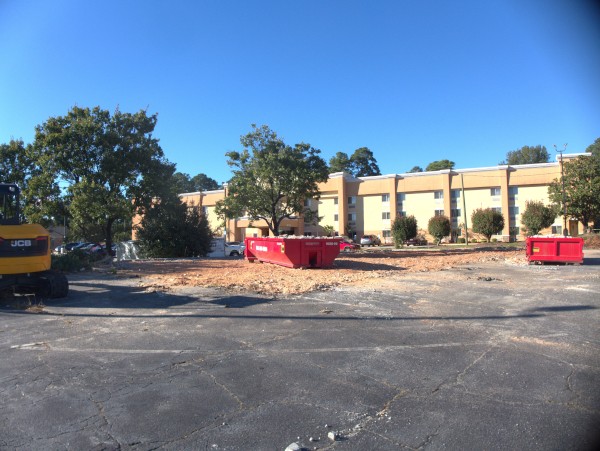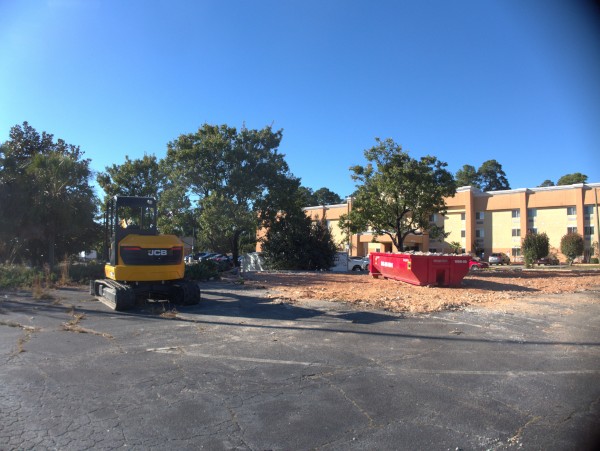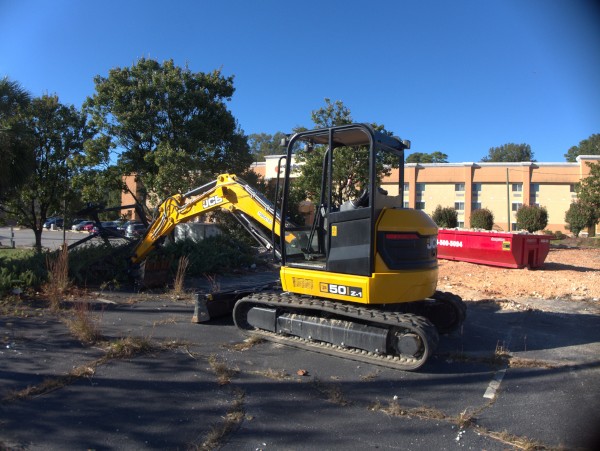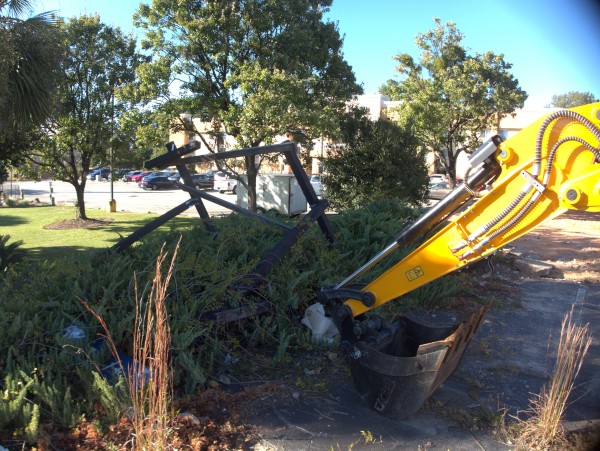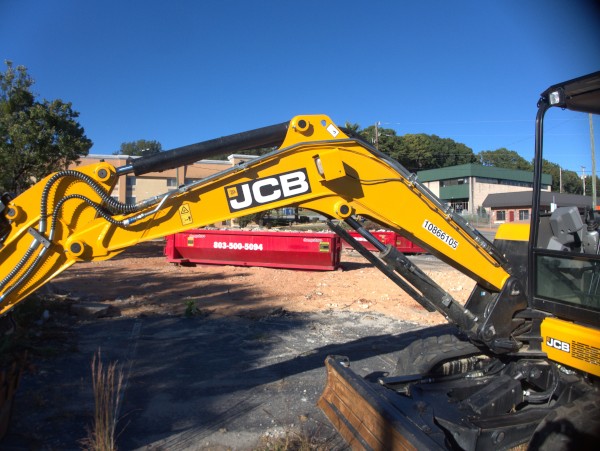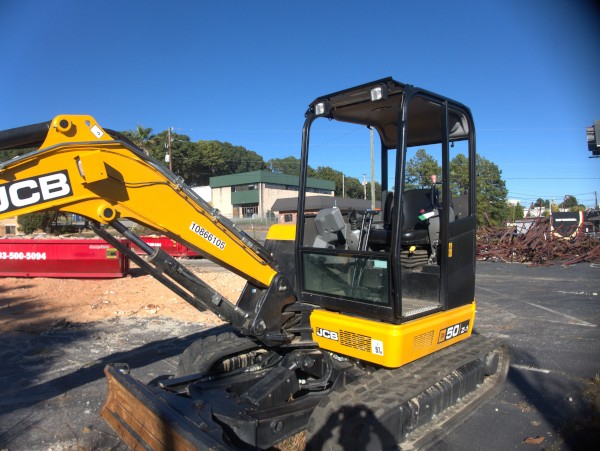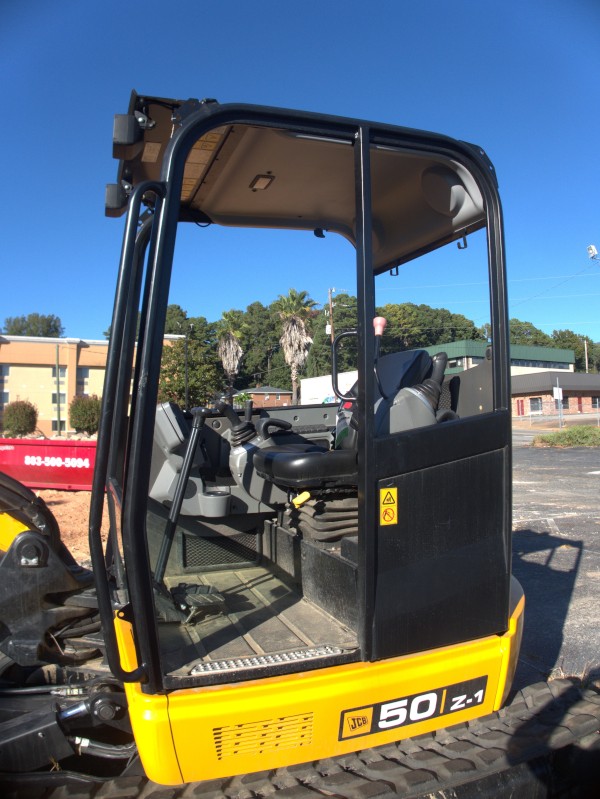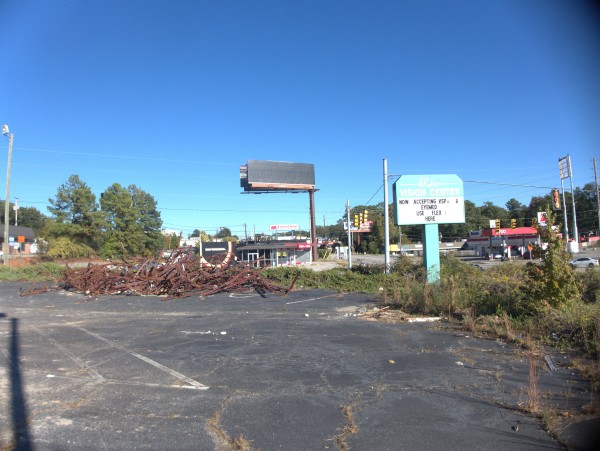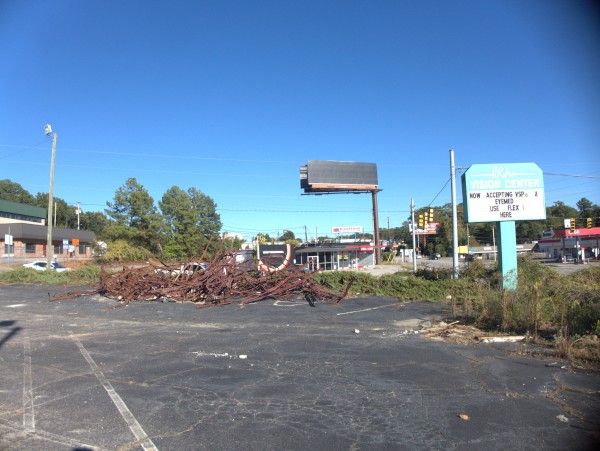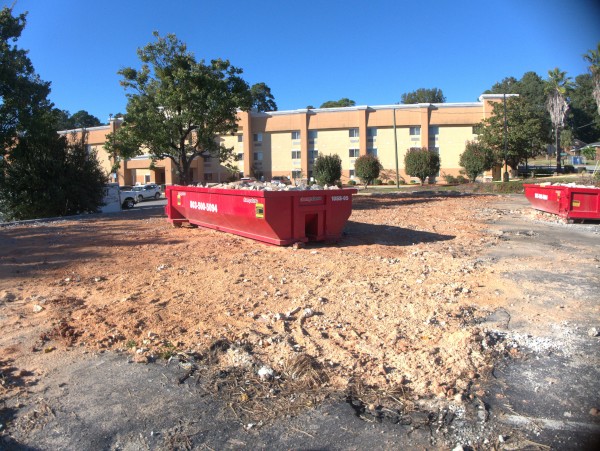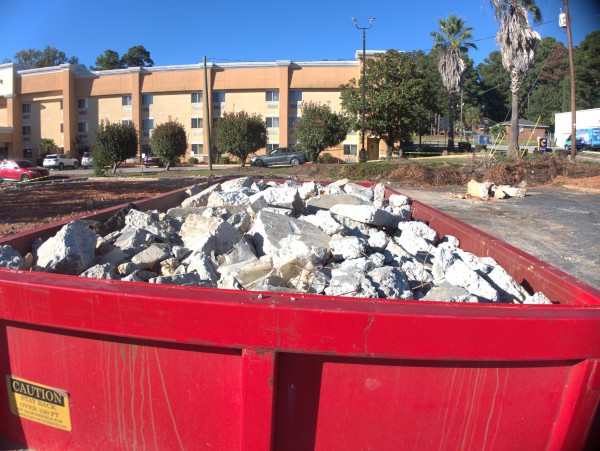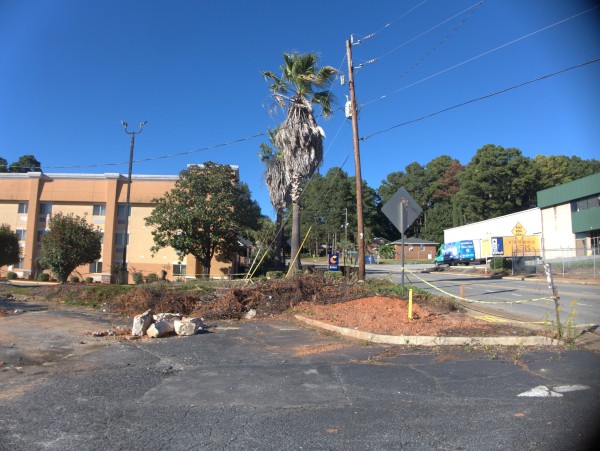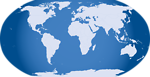 Posted at 1:59 am in Uncategorized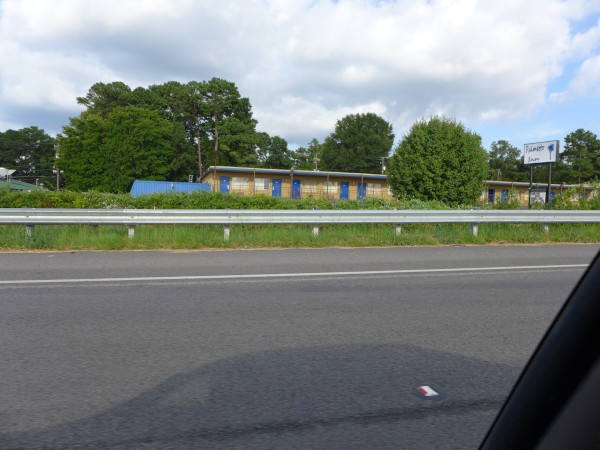 I kept thinking I would drive by and get a better picture, but for some reason that hasn't happened, but the Scottish Inn on the Westbound Bush River Road exit of I-26 has reflagged to Palmetto Inn. The online reviews for the place I saw were not.. good.
UPDATE 5 December 2014 -- Here are a few somewhat better pix: