Archive for the 'Five Points' tag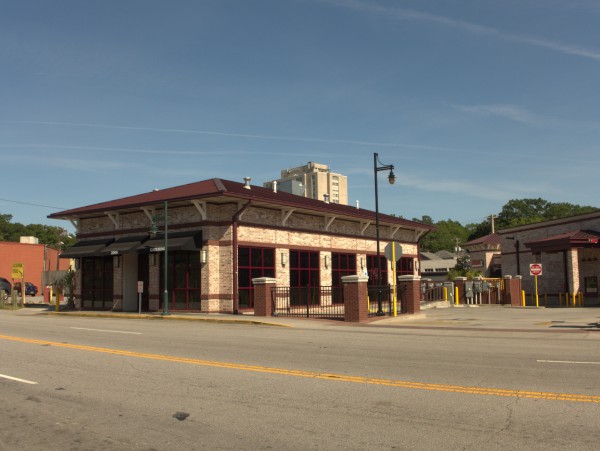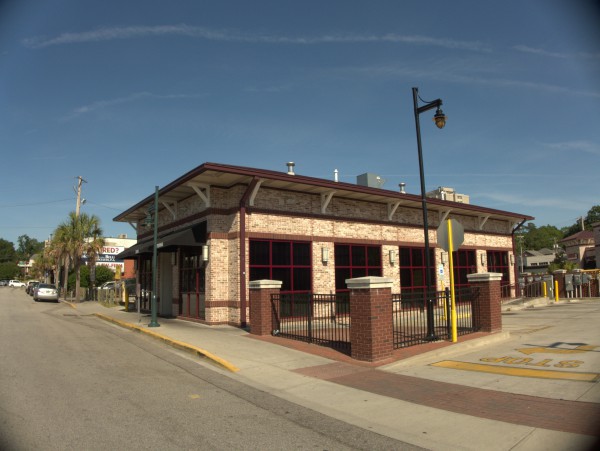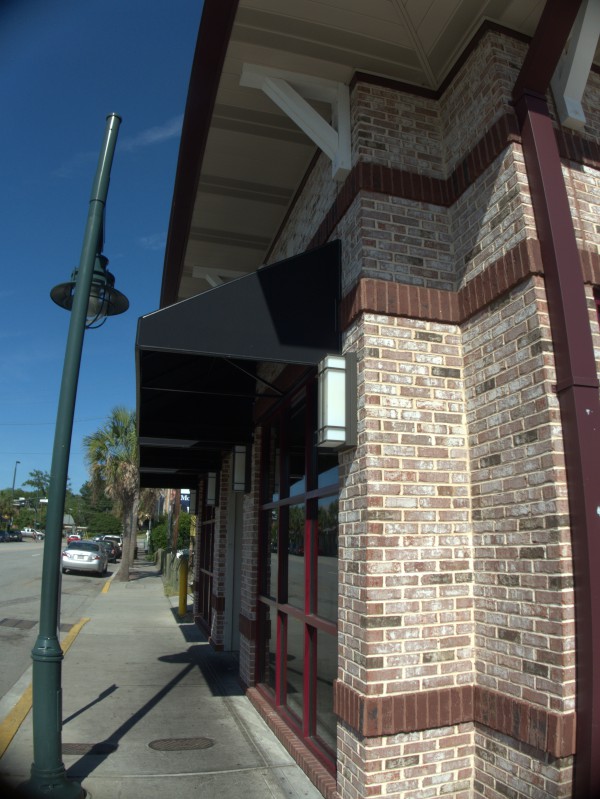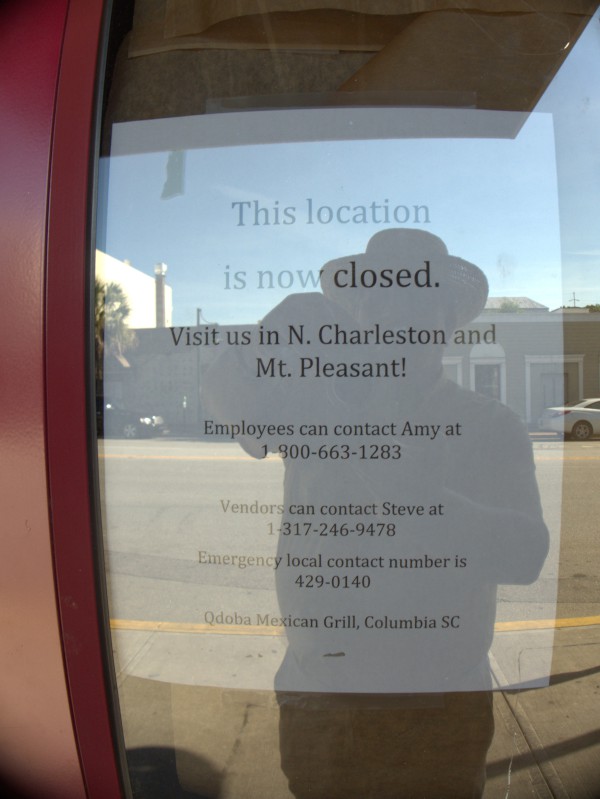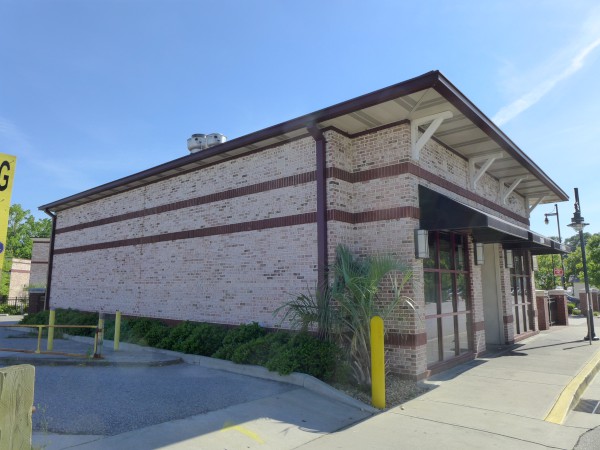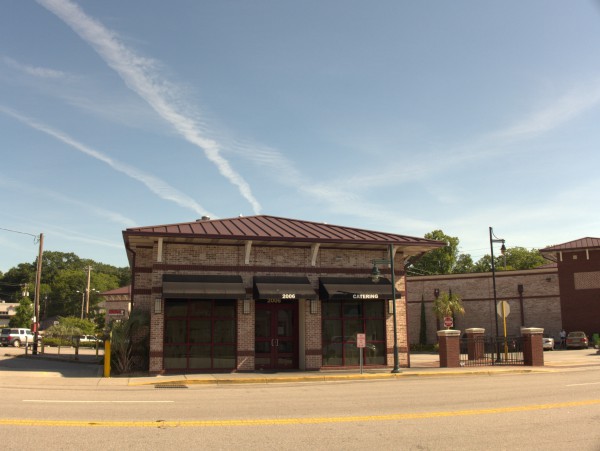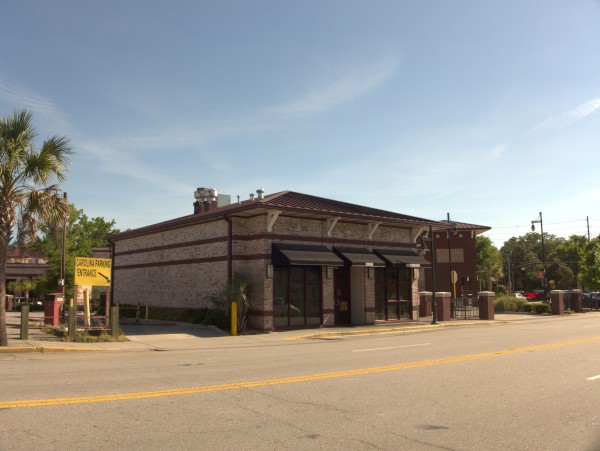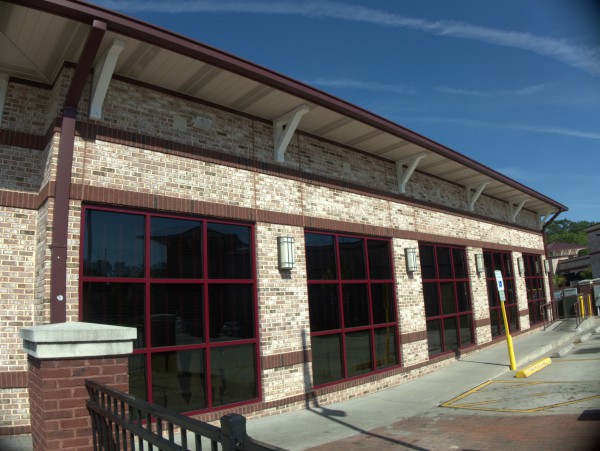 This is the third Qdoba in Columbia to close fairly recently, the other two being on Garners Ferry and Two Notch. WLTX has the story here.
I think the chain may be having troubles in general as google finds a number of closings nationally, and I have also noticed the Surfside location close. I will say that the few times I have tried Qdoba in general (I did not try any of the Columbia stores), I have not been too impressed. In particular, my burrito always fell apart.
I'm not sure whether the architecture of this building is meant to suggest Southwest or Brick Train Station...
(Hat tip to commenter Justin)
UPDATE 26 August 2015 -- As mentioned by commenter James R, Salsarita's is now open in this location: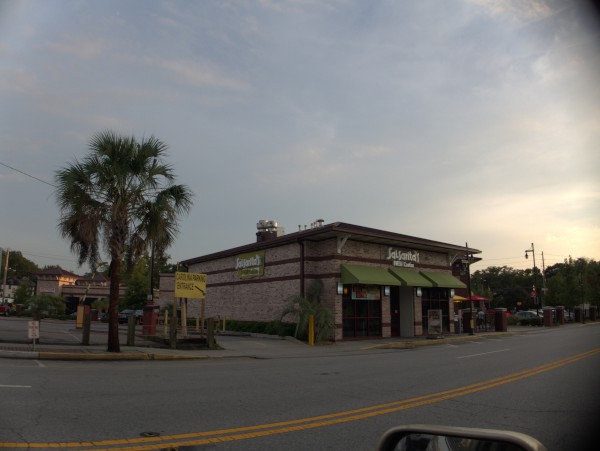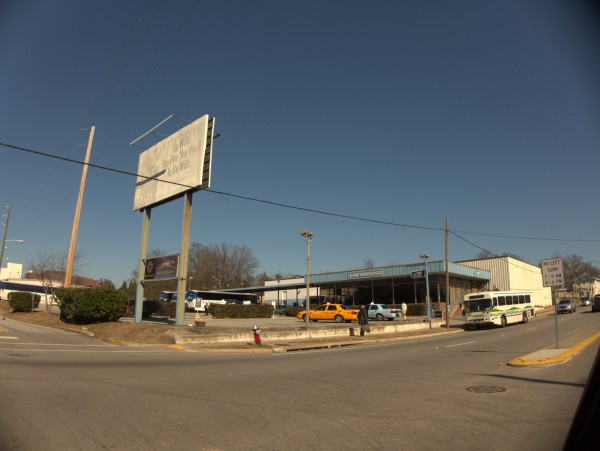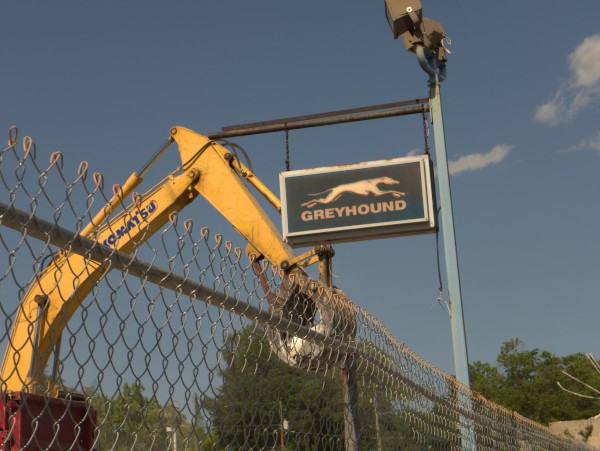 The Greyhound Station on Gervais Street moved earlier this month, and now the buildings on the lot (which included the Chapman Dodge building) have been razed. Unlike the old art deco station downtown on Sumter Street, this one was nothing special, and I'm not sorry to see it gone.
I had a chat with the project manager for the site, and he said the whole block that the station sat on will become apartments.
The new station is at 710 Buckner Road, which is the I-20 frontage road between Monticello Road & US-321.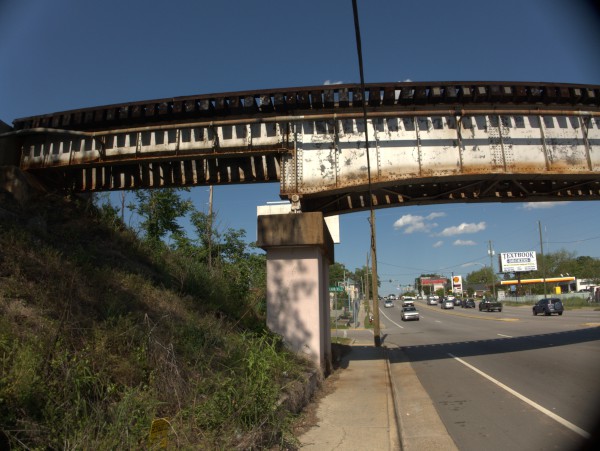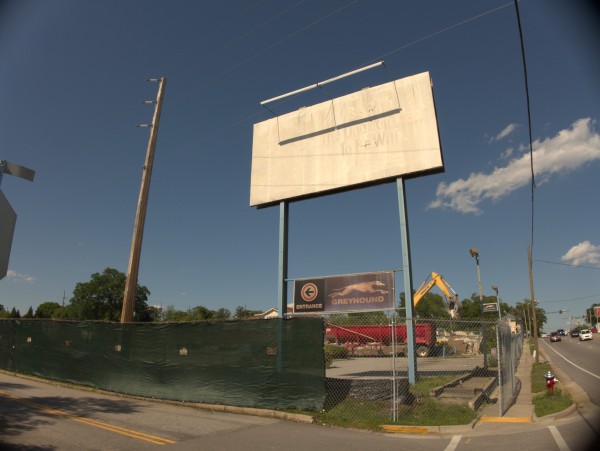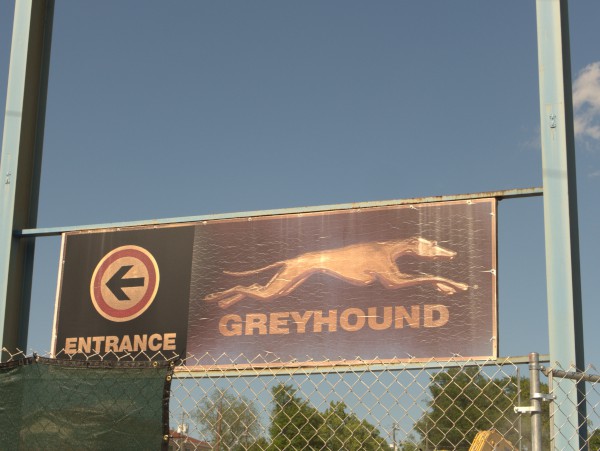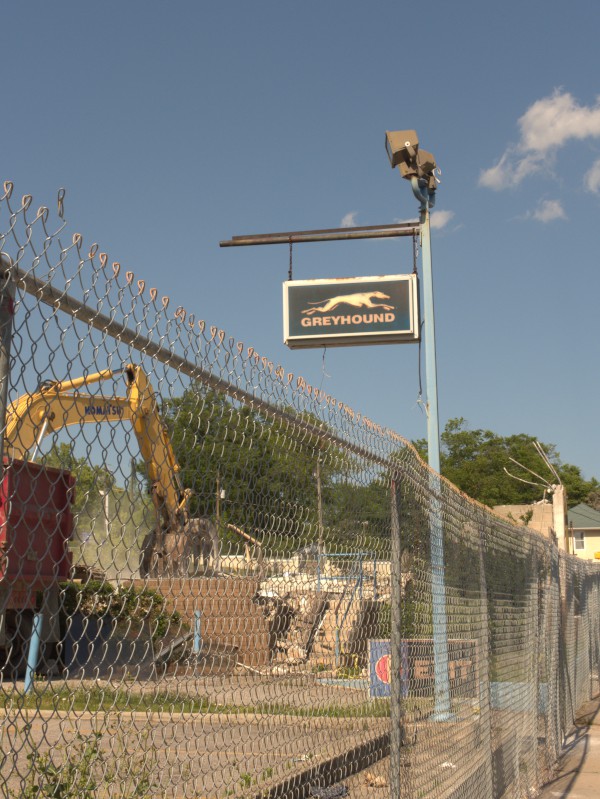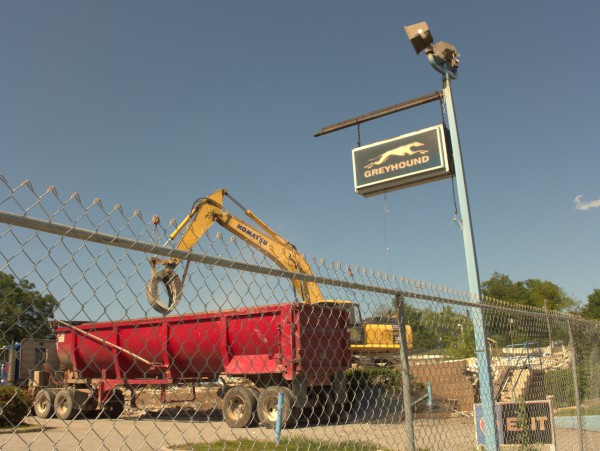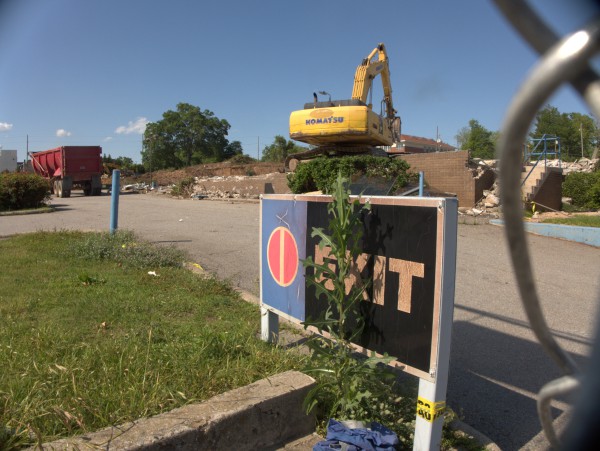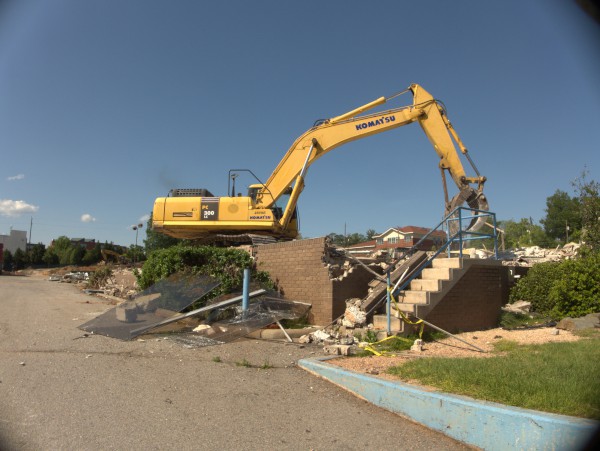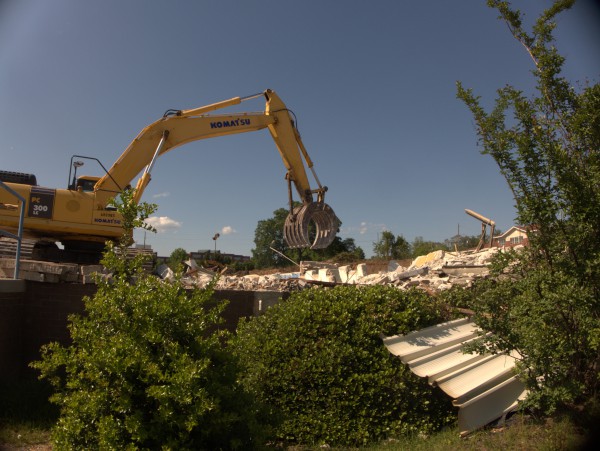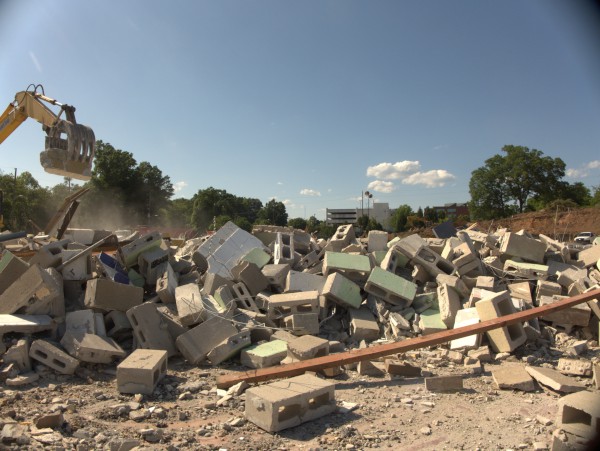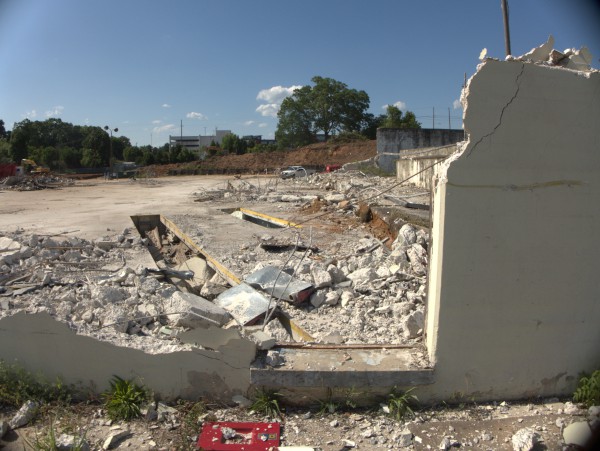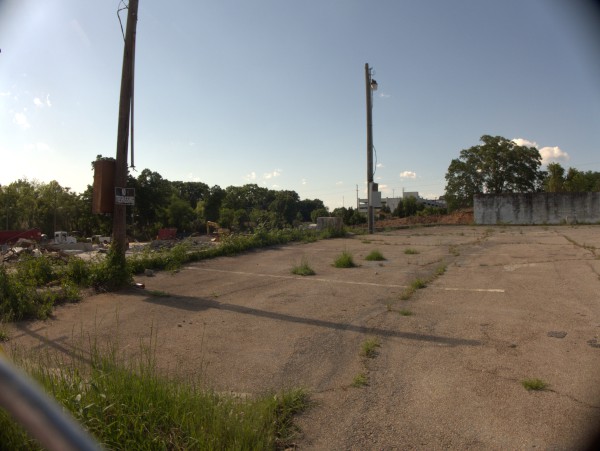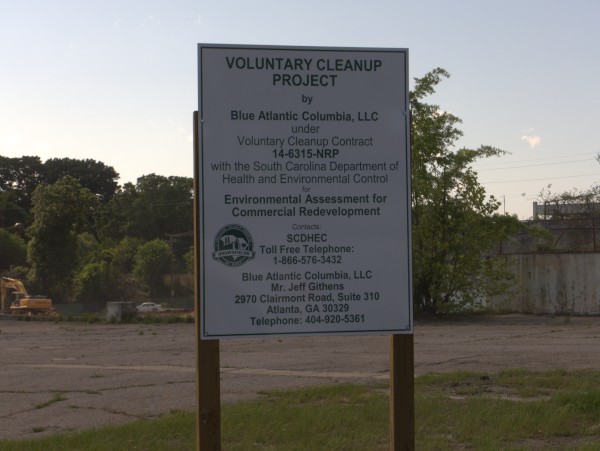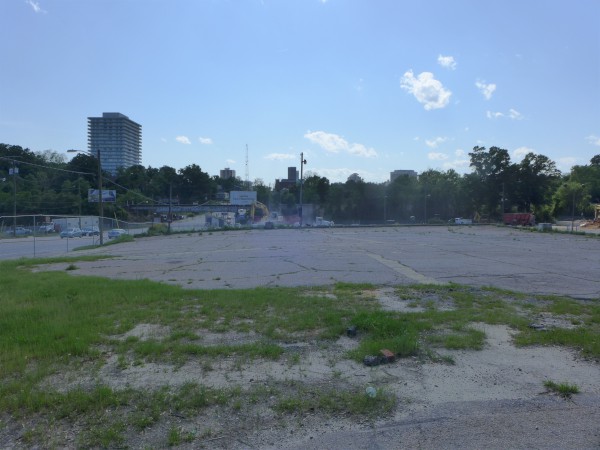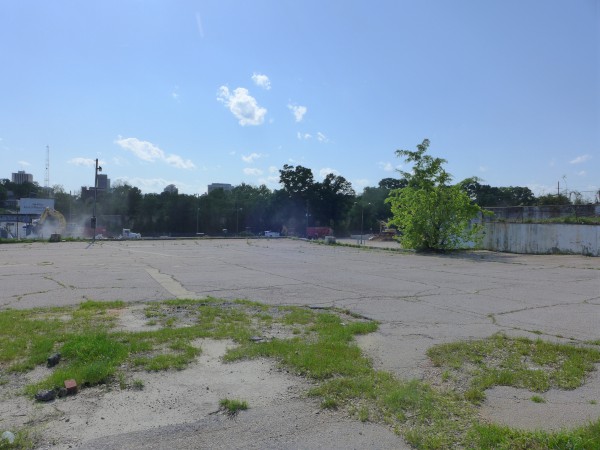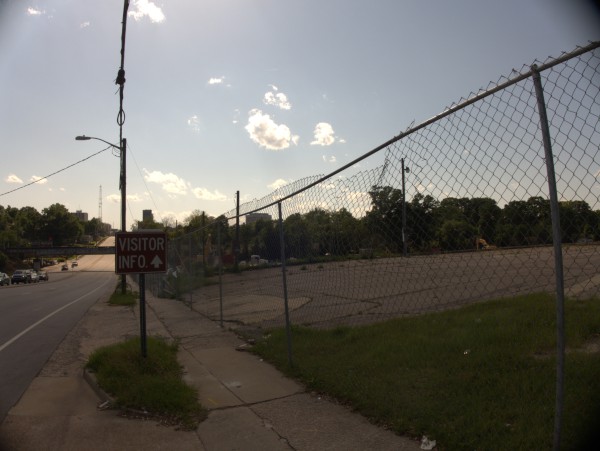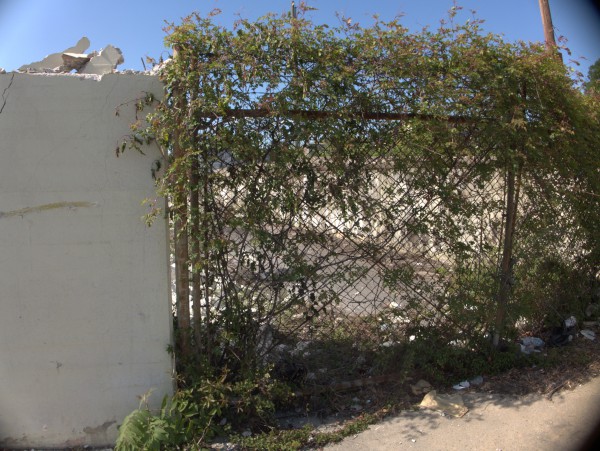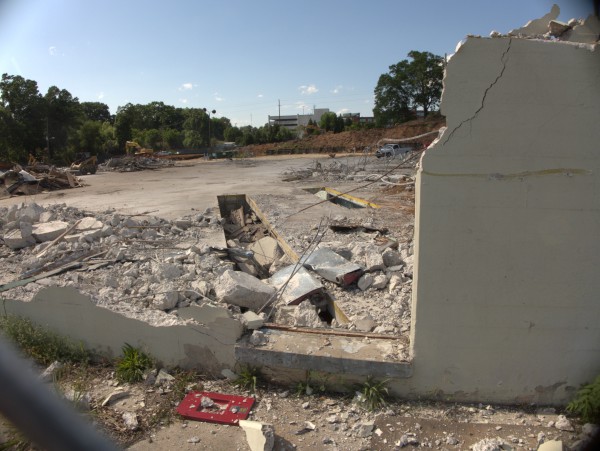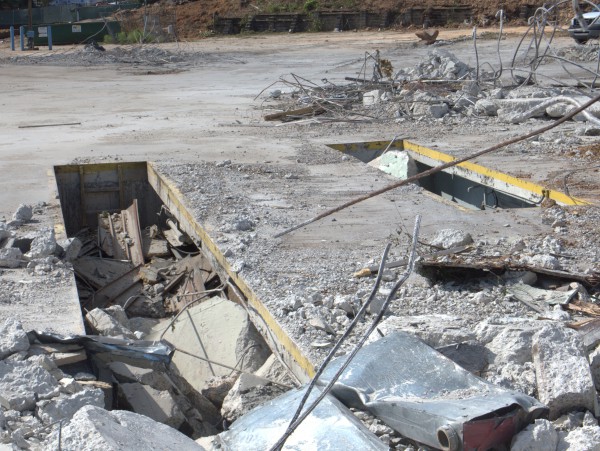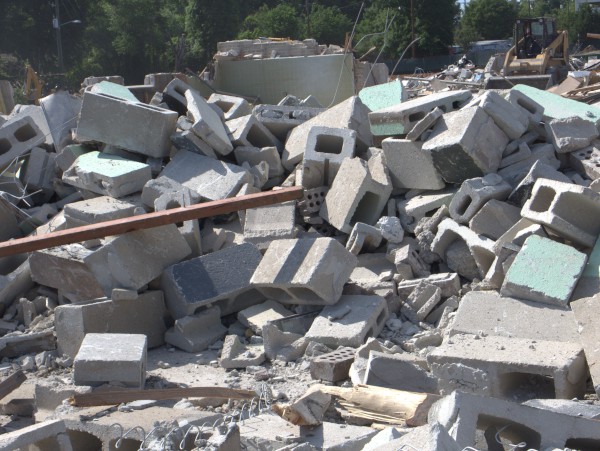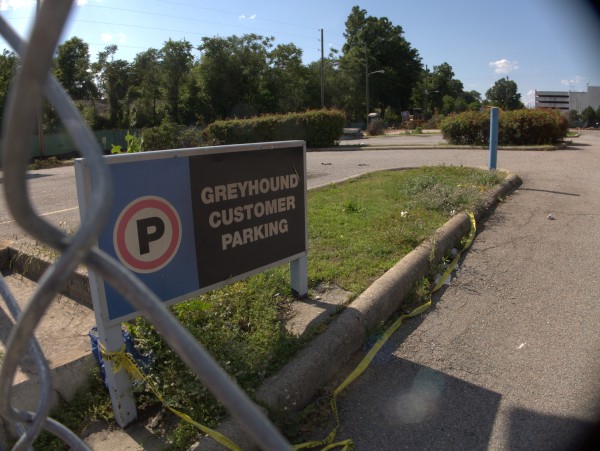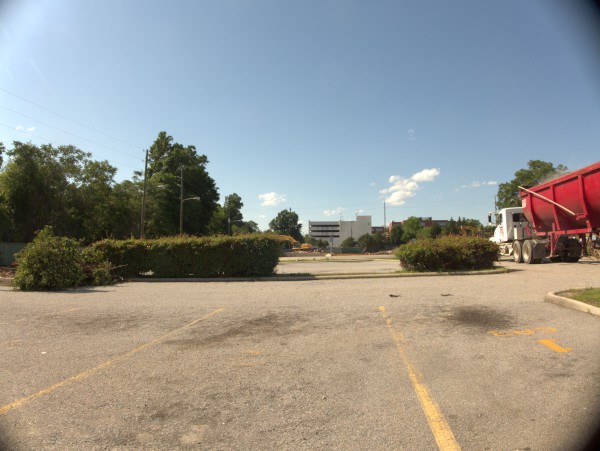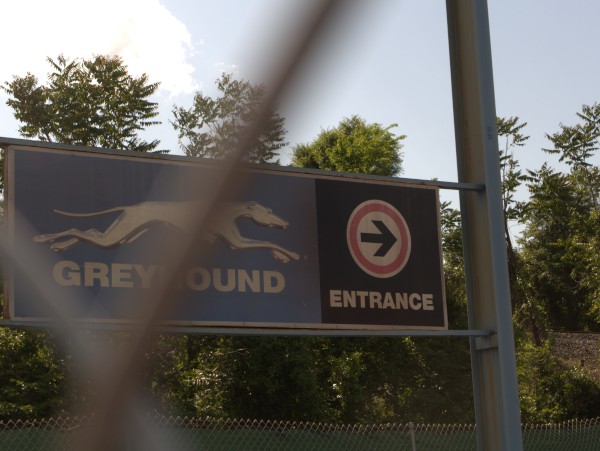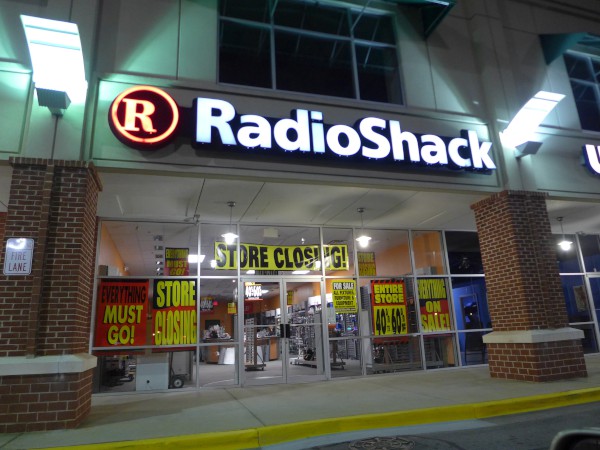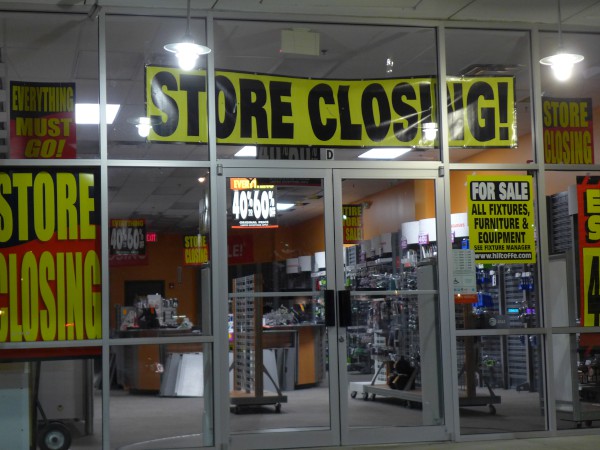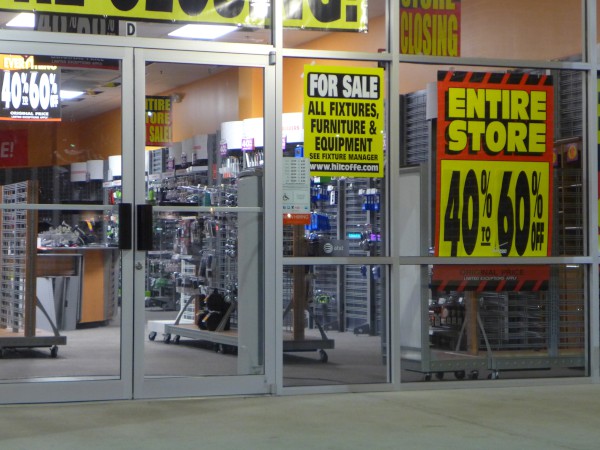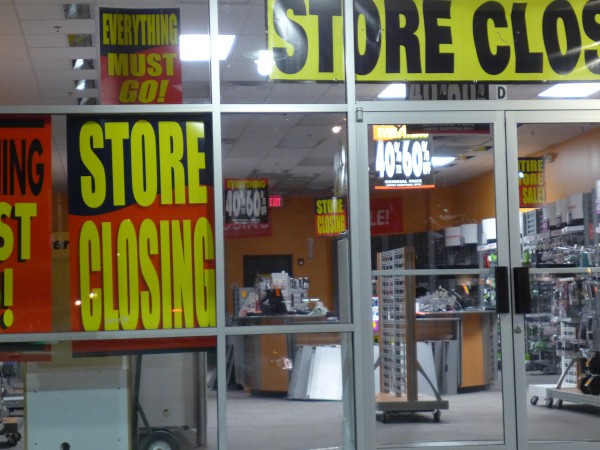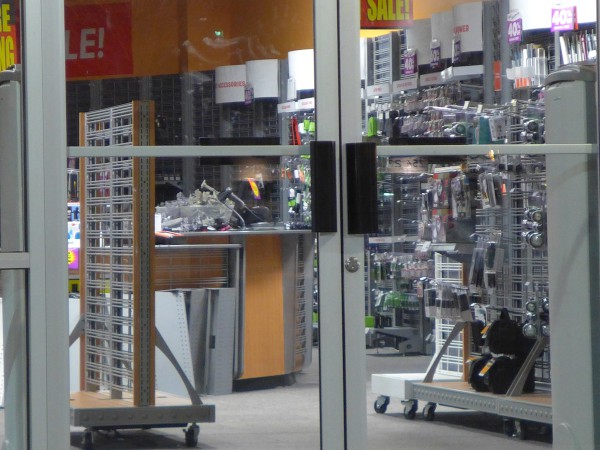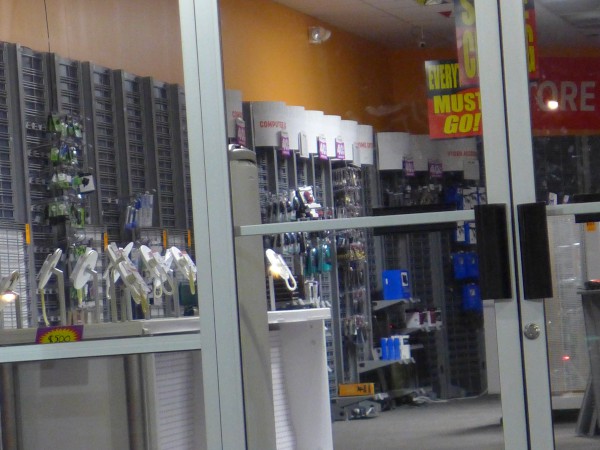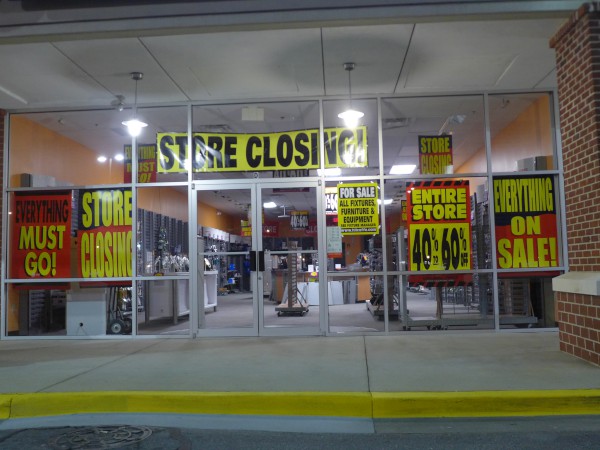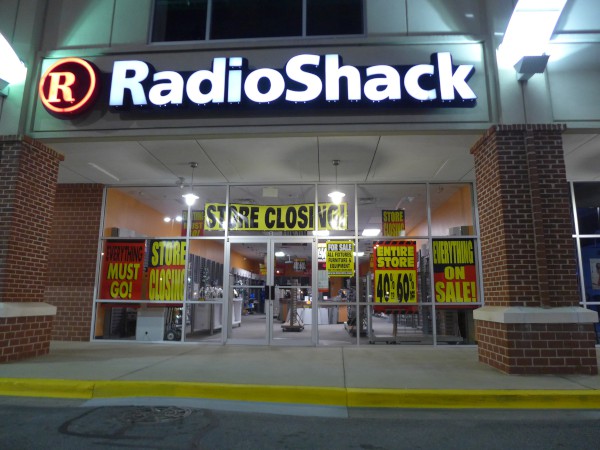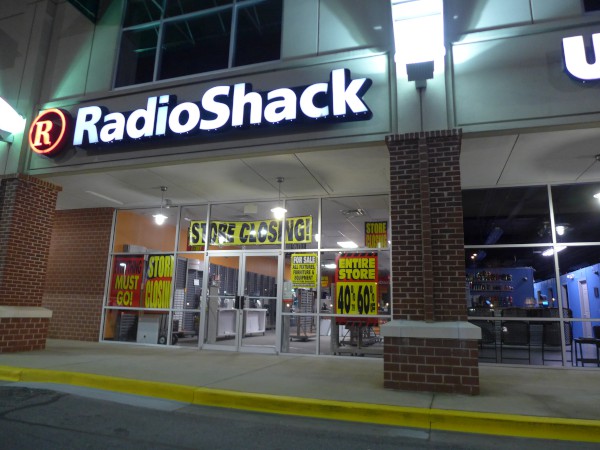 I don't believe I ever went into this Radio Shack in the Food Lion plaza in Five Points. Come to think of it, I don't believe I've ever been into any business in this plaza other than Food Lion, unless you go back far enough to count Peaches and Sears.
You know the drill about Radio Shack by this point.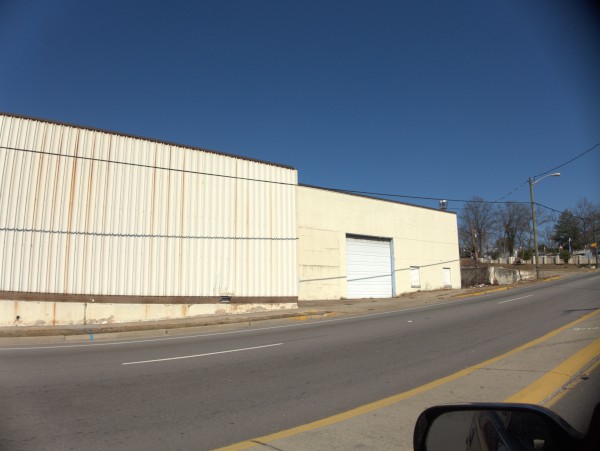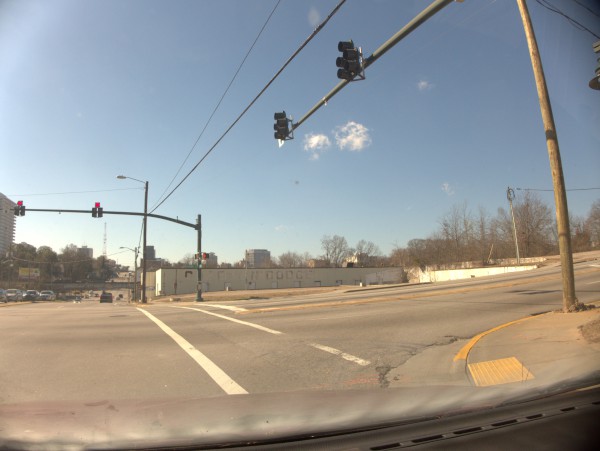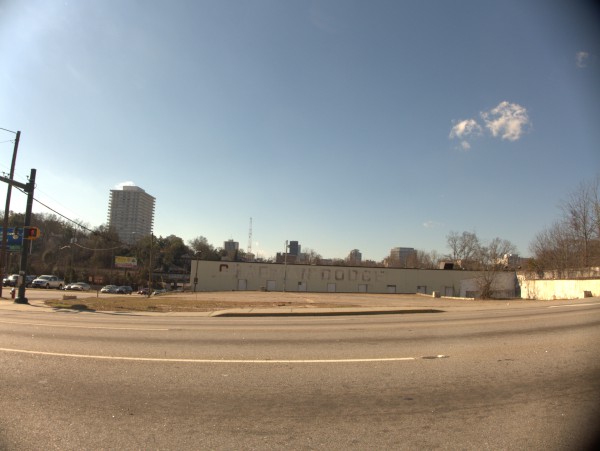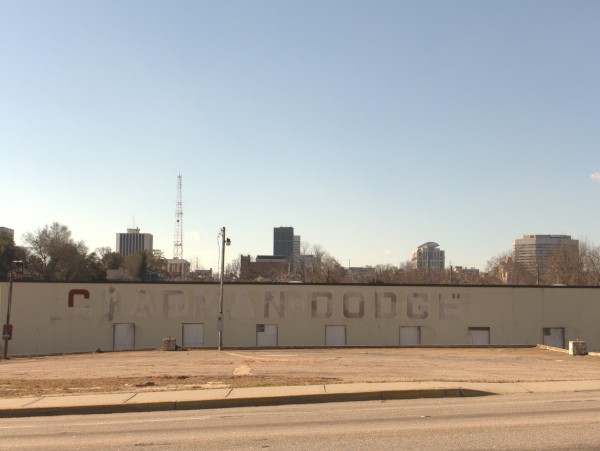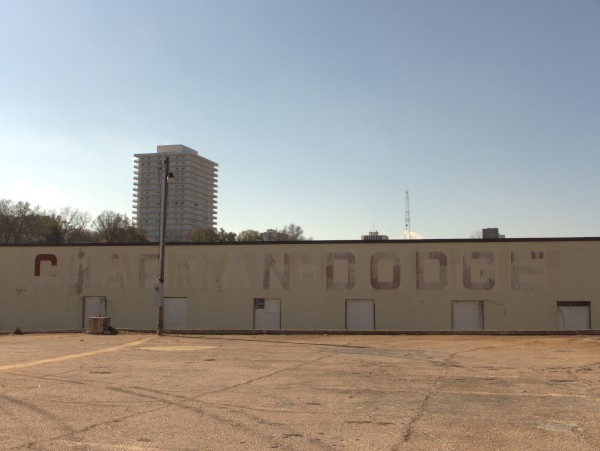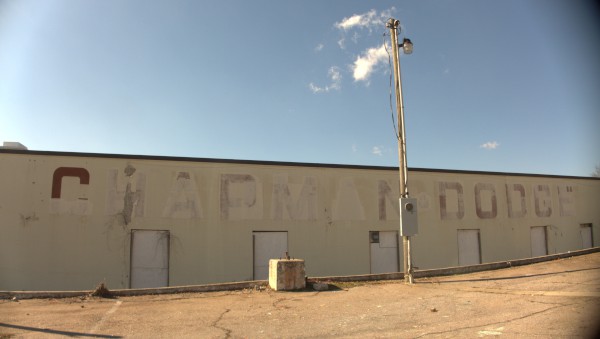 I think there have been a few mentions of Chapman Dodge here over the years, but I have absolutely no memory of it, despite the fact we must have driven past the lot often. Currently all that seems to be left is the faded name painted on the back of the building abuting the lot (which I presume was the repair shop).
While this lot has been vacant for many years, it's not uncommon for temporary truck-based businesses to pull in and set up shop for a weekend.
Posted at 2:47 am in Uncategorized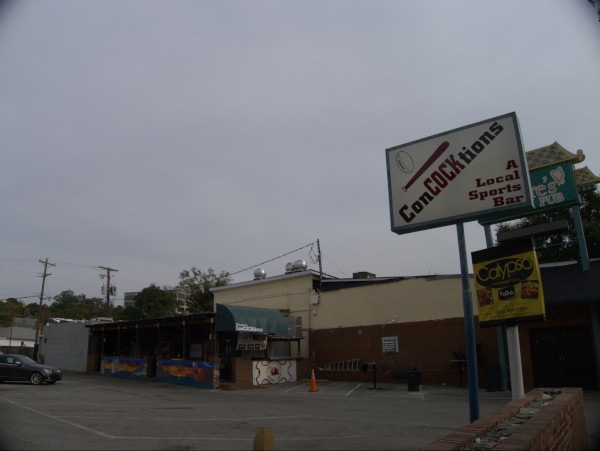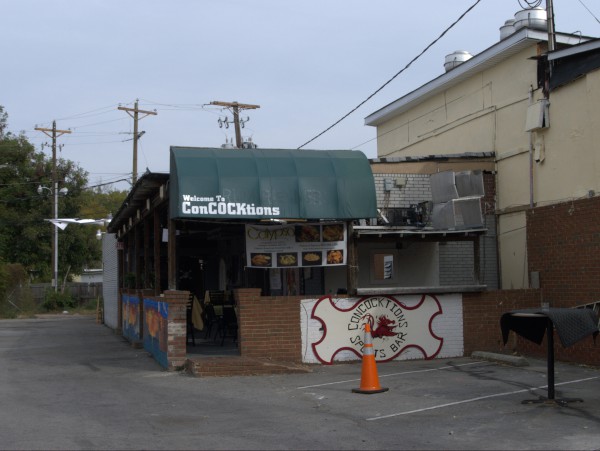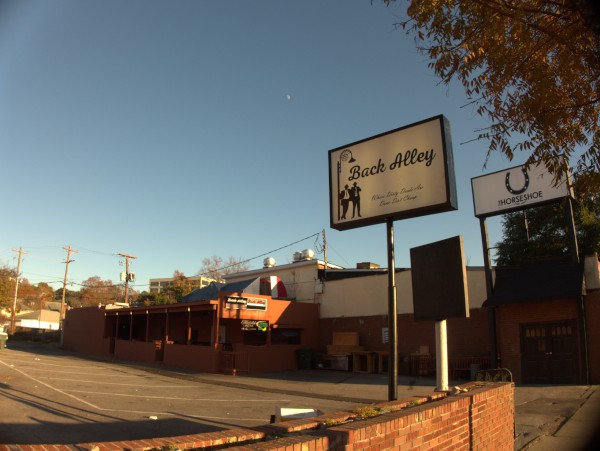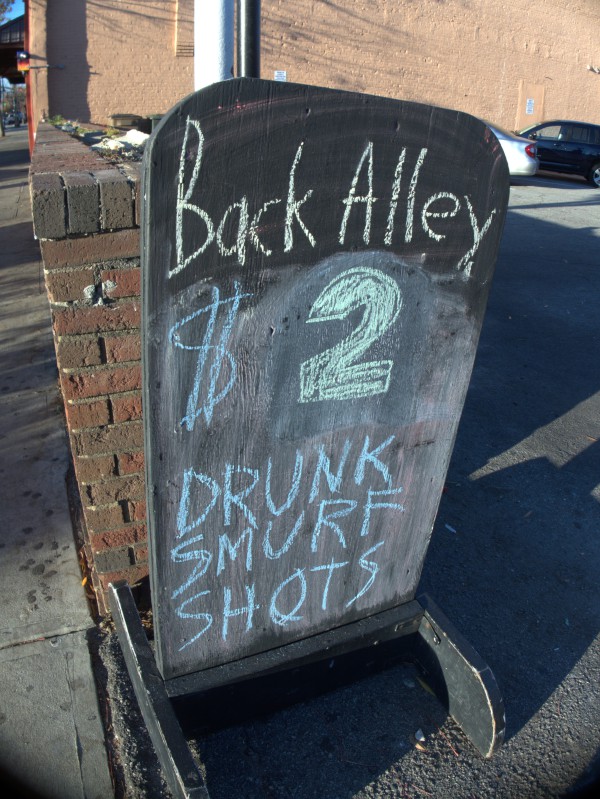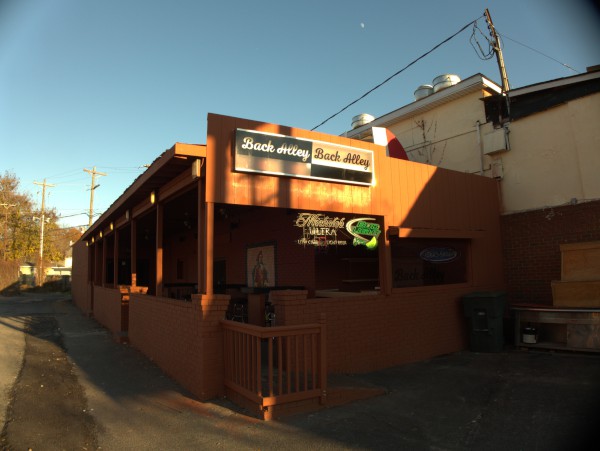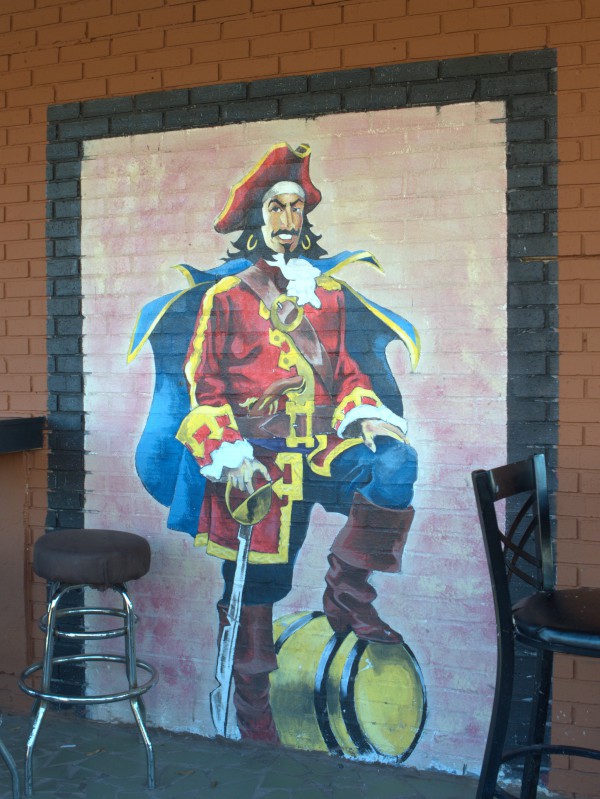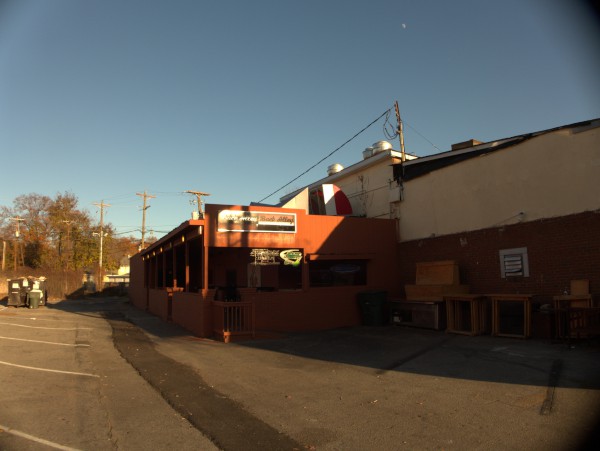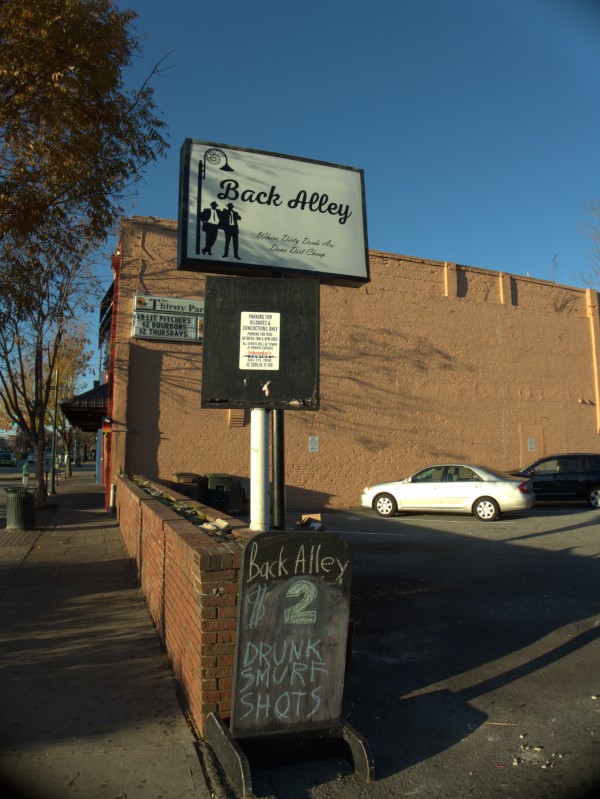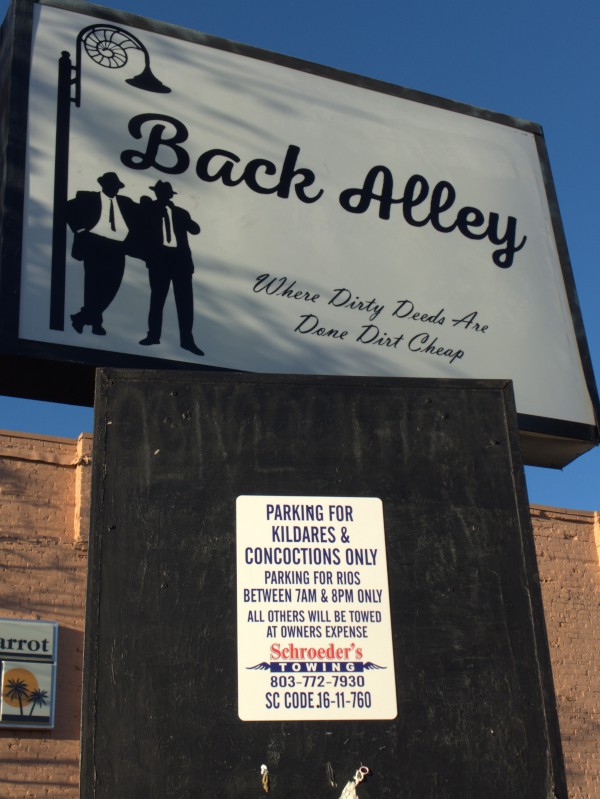 ConCOCKtions was the followup operation to Rum Runners in the little 724 Harden Street back lot building attached to the Kester's building.
There is already a followup in place, Back Alley. This building rotates so often that the parking lot signs have trouble keeping up (and spelling, though that's a separate issue).
(Hat tip to commenter Justin)
Posted at 11:09 pm in Uncategorized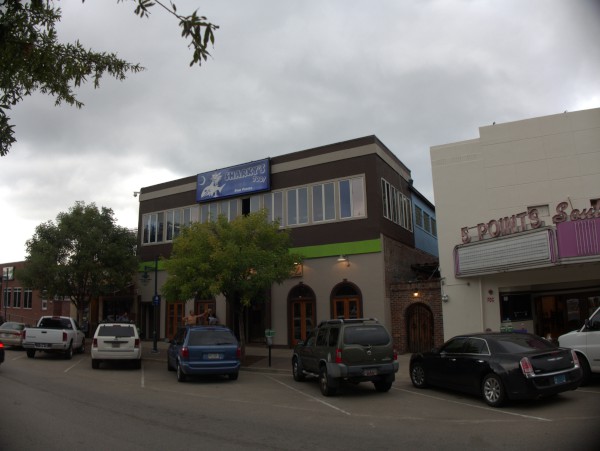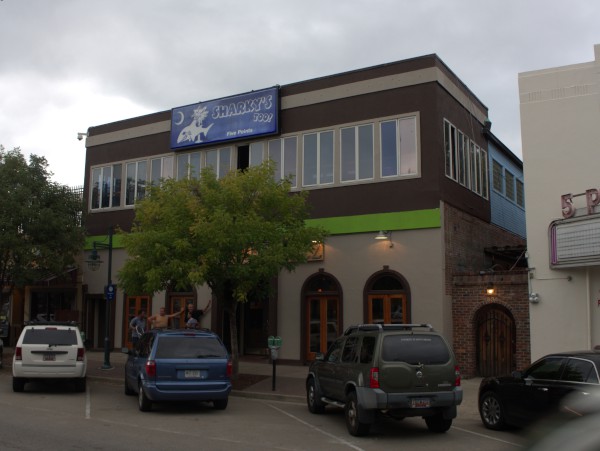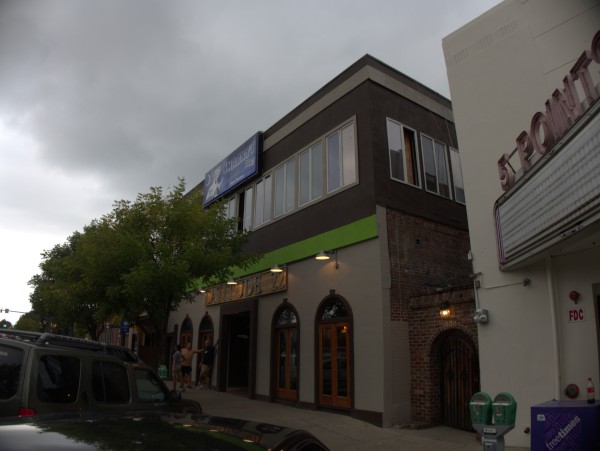 Commenter Midnight Rambler asks
Is Sharky's in Five Points now Latitude 22?
And the answer seems to be: Yes.
Sharky's web site is gone, and we have this note on instagram.
As I recall, I only went into Sharky's once, during that period in the 90s when I was trying to sample every credible pizza in Columiba. At that time, Sharky's was trying to brand as a restaurant as much as a bar, but my father and I still left rather unimpressed.
Note that Sharky's Too is a seperate business (apparently the former Rafter's club) and is still open.
(Hat tip to Midnight Rambler)
Posted at 11:16 pm in Uncategorized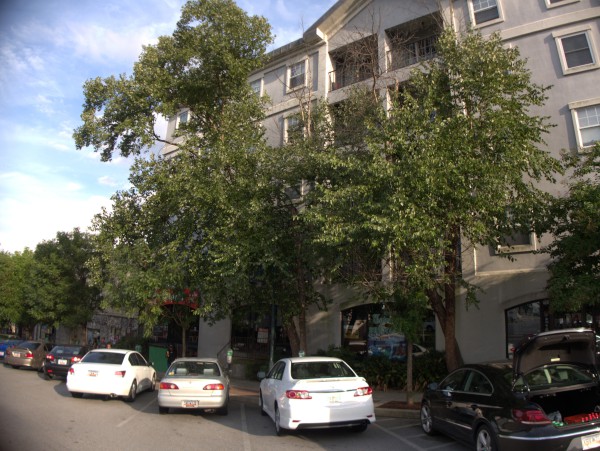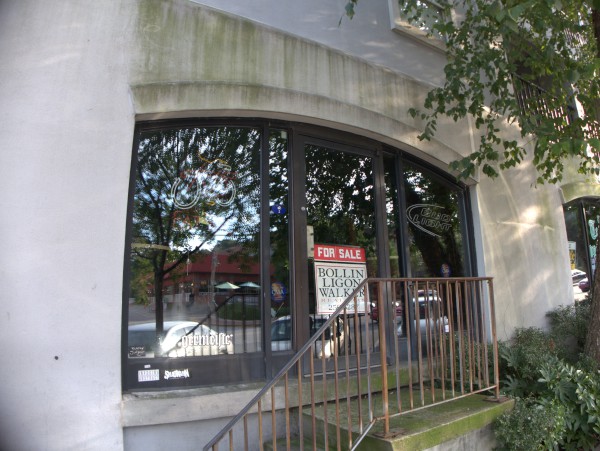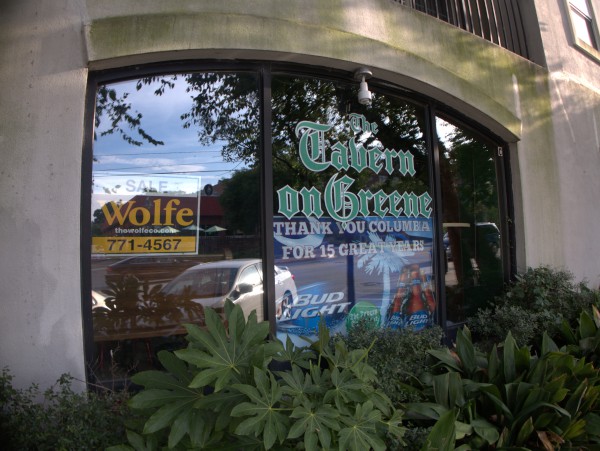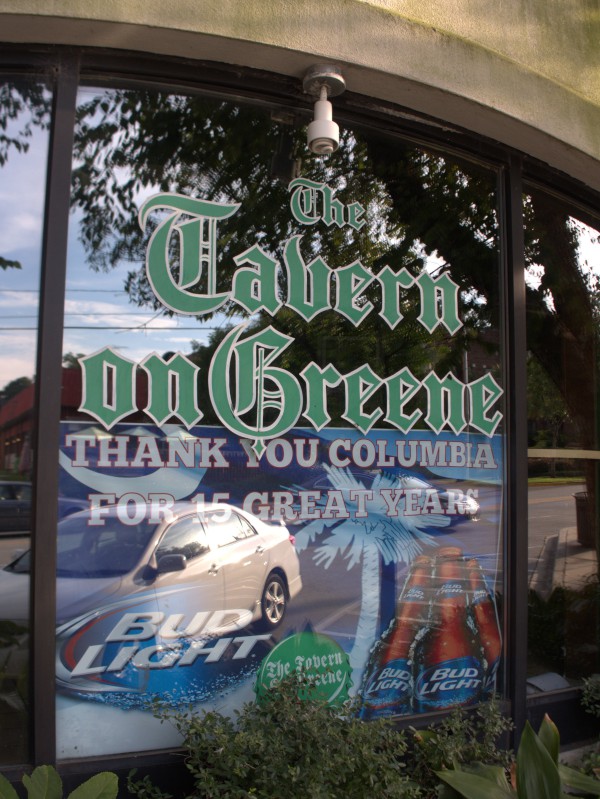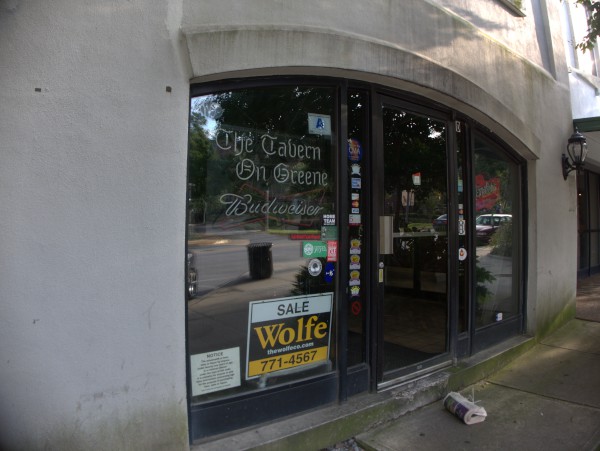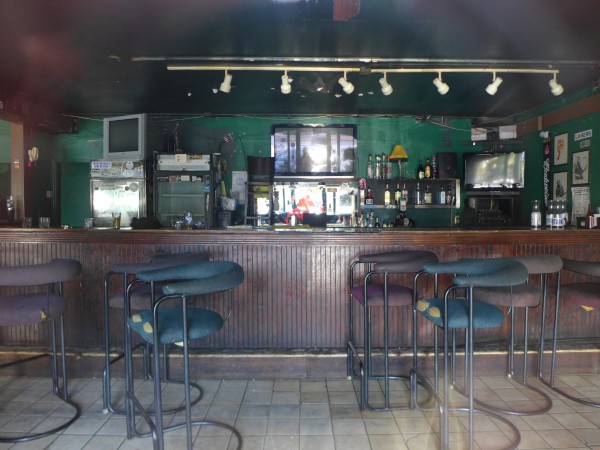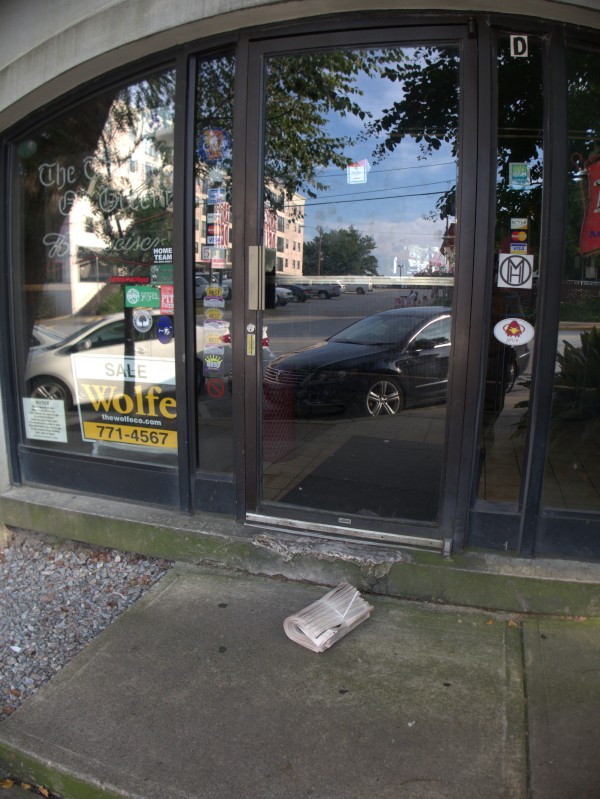 It's always good when a place has time to plan and leave a thank-you to the customers before closing shop, as Tavern On Greene has done. Of course the phrasing does lend itself to certain very old punchlines, but it's a nice touch.
This place is slightly up the hill from Papa Jazz and just below Blue Cactus. It's a part of Greene Street without much parking, as I noted when I had to park a block away to take these pictures. Of course if you're walking into Five Points from campus it's one of the first spots you hit, so perhaps that evens out.
(Hat tip to commenter Midnight Rambler)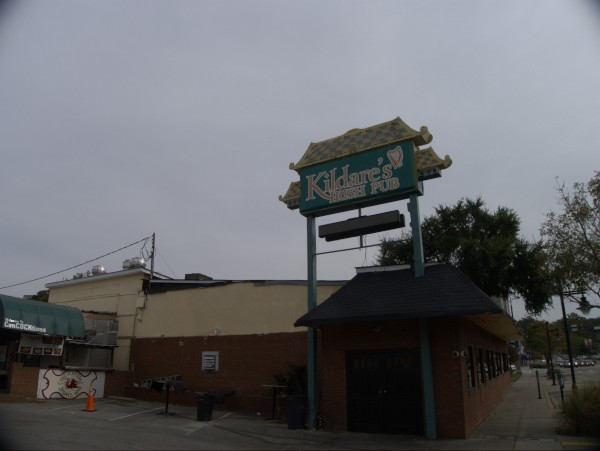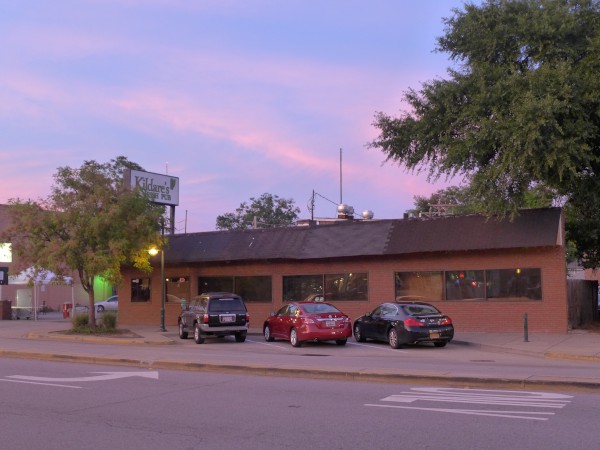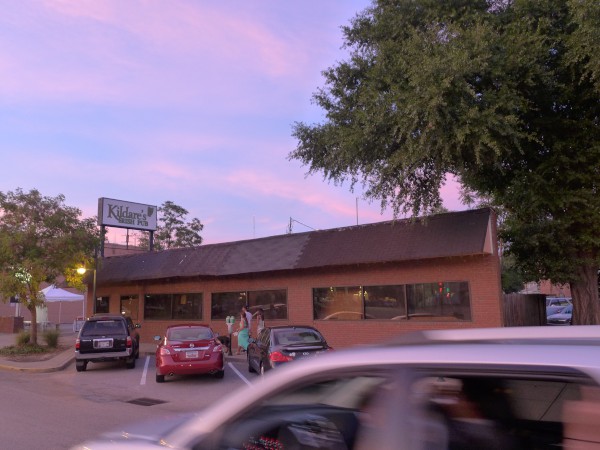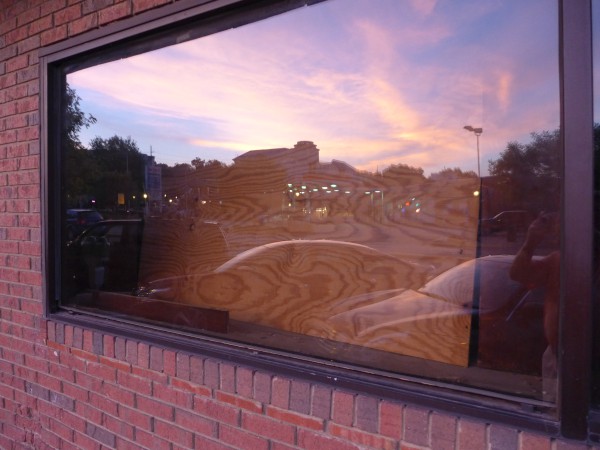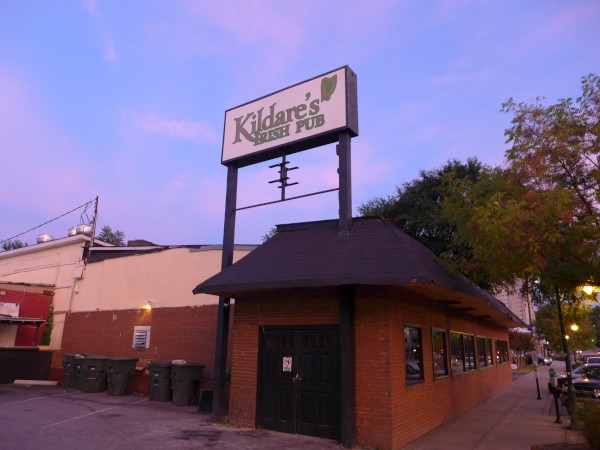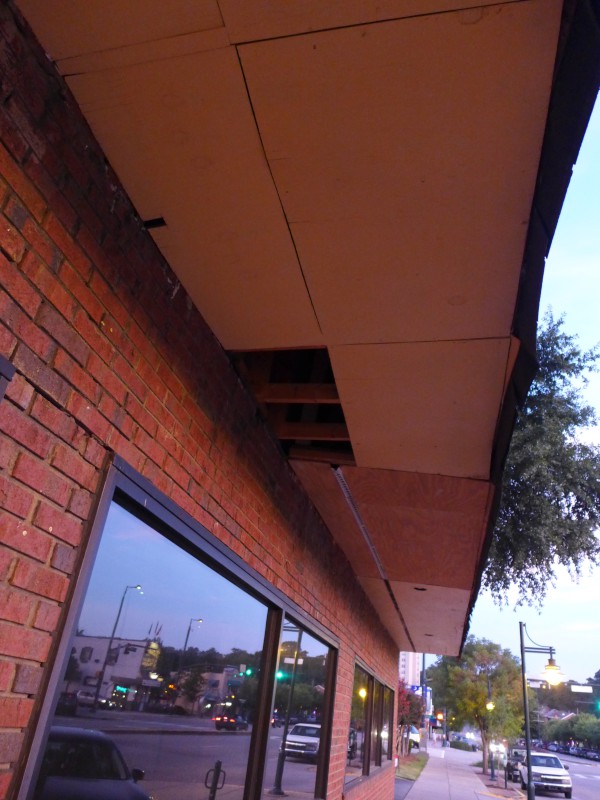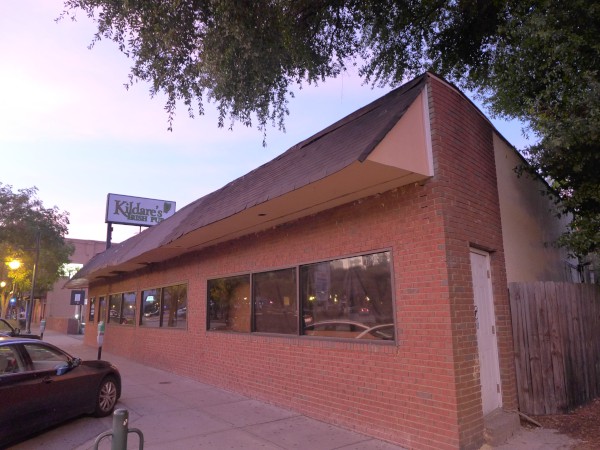 Commenter badger suggested that Kildare's on Harden Street might be closed, and that does in fact seem to be the case. Looking through the windows, there is a bit of dishevelment inside, with plywood up in one window and checking the roofline shows under-panels missing along the front.
Nothing has seemed to stick in this spot since it was re-purposed from a series of Chinese restaurants to bar use.
(Hat tip to commenter badger)
UPDATE 2 December 2015 -- This much clubbed spot is open again as The Horseshoe and it appears this time the front and back are the same operation:
href="../pix/15/12/p1280196.jpg">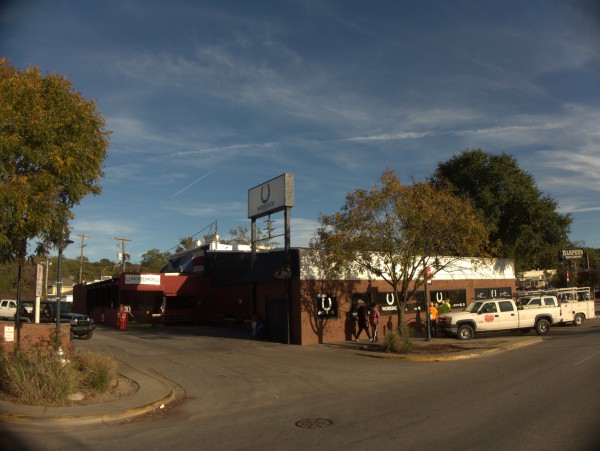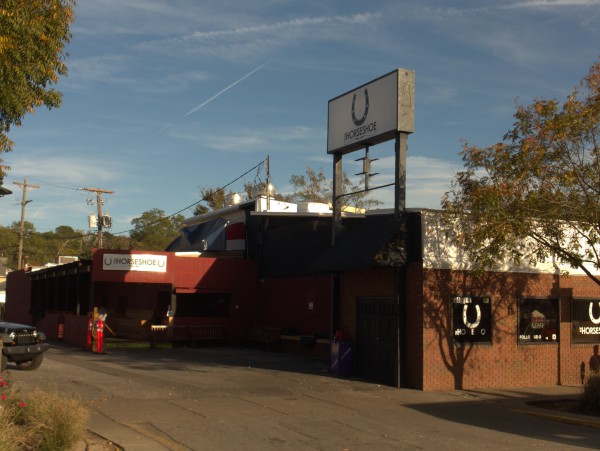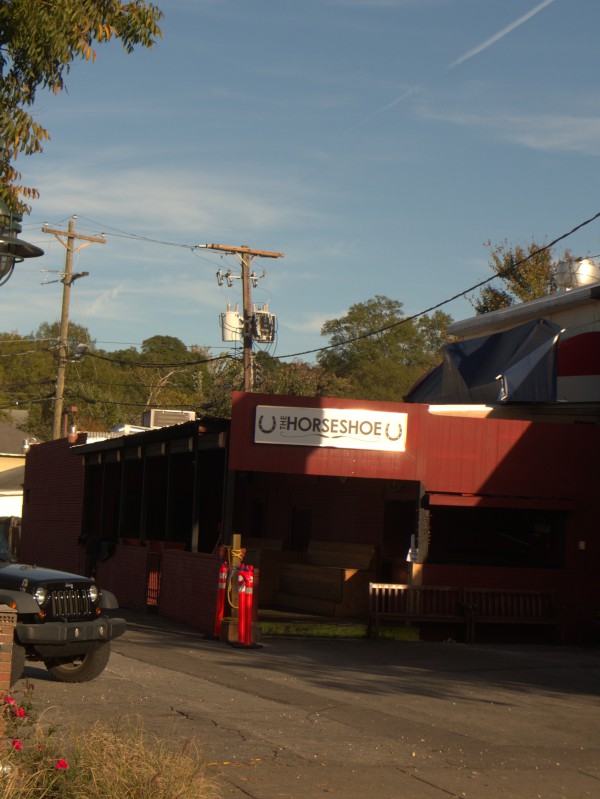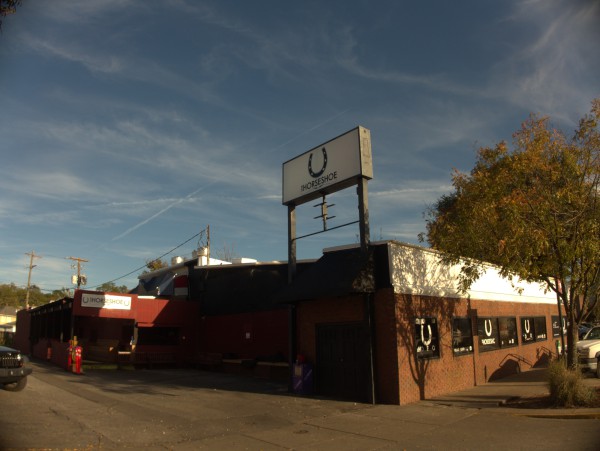 Posted at 11:12 pm in Uncategorized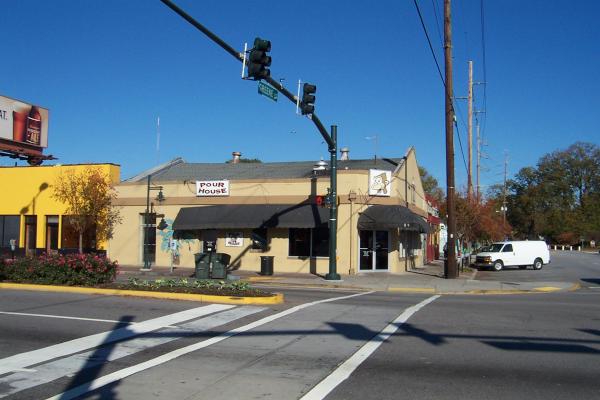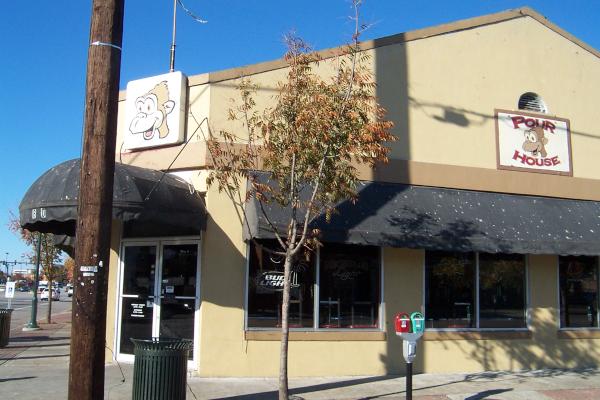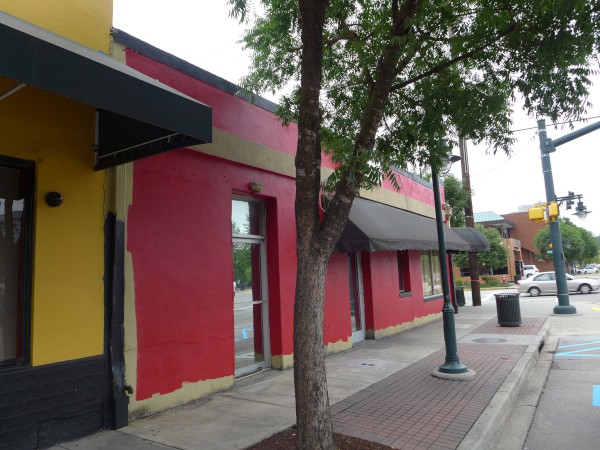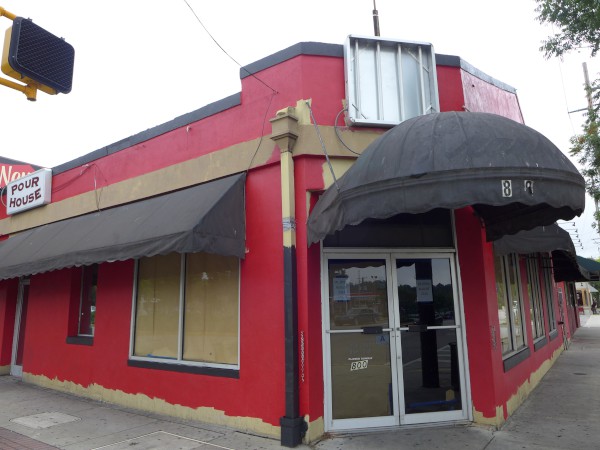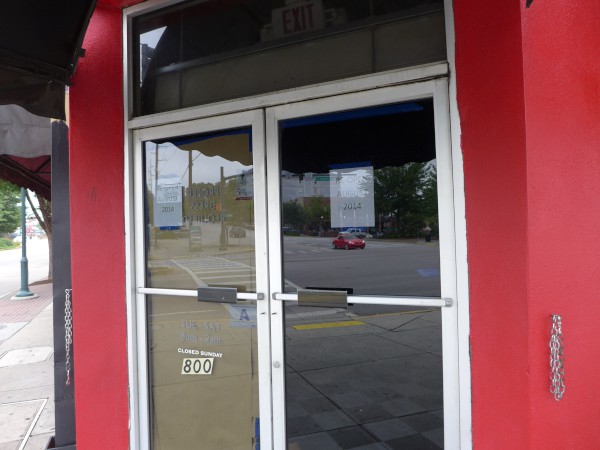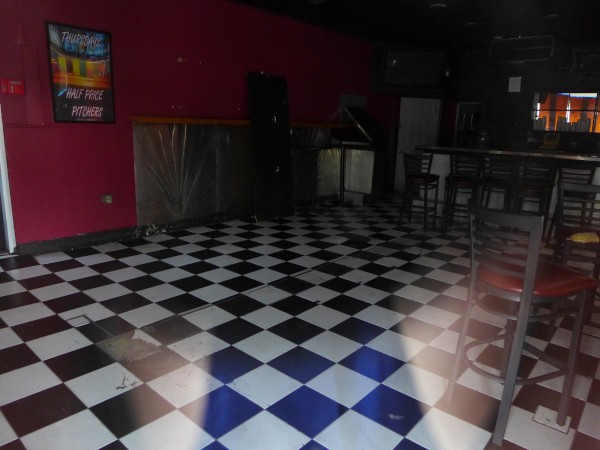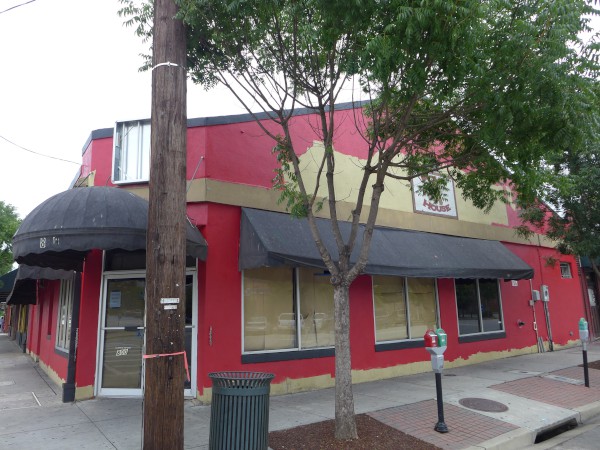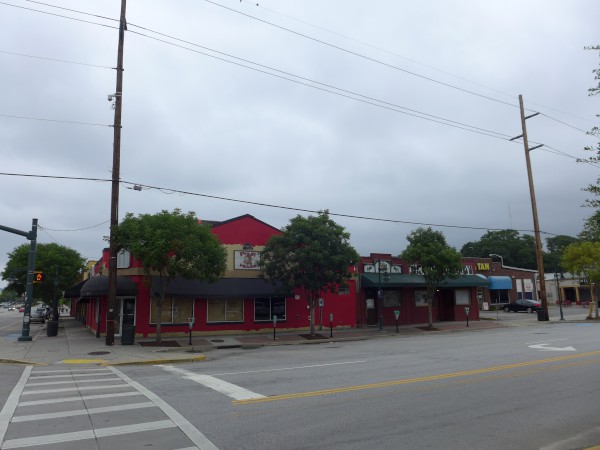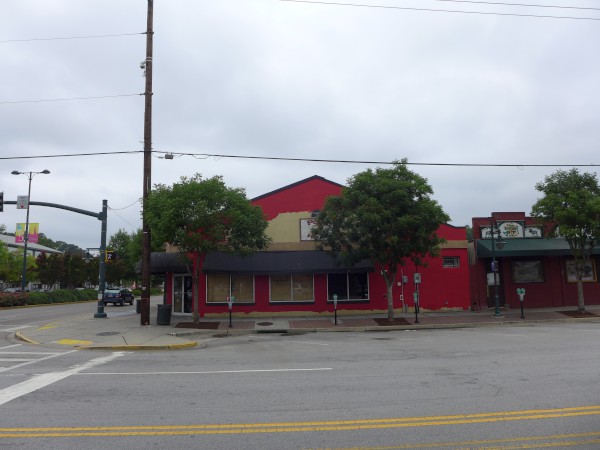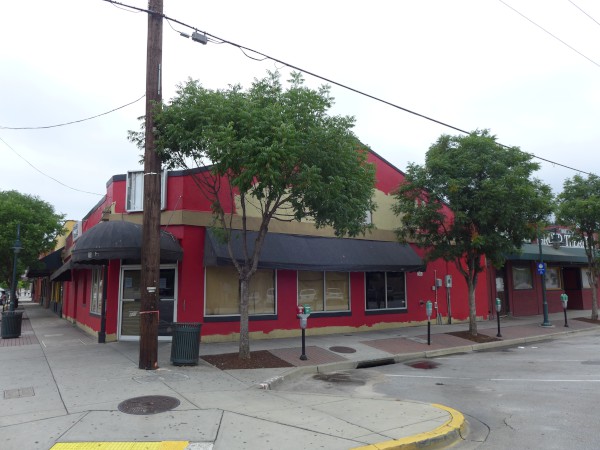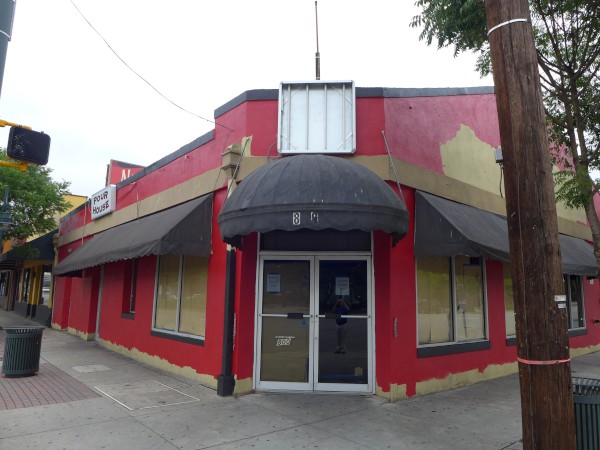 Commenter MikeJ points out that The Pour House in Five Points has been closed since June, though it is scheduled to re-open soon.
I suppose it's been The Pour House for quite a while now, but to me this spot will always be Frank's Hotdogs.
(Hat tip to commenter MikeJ)
Posted at 12:10 am in Uncategorized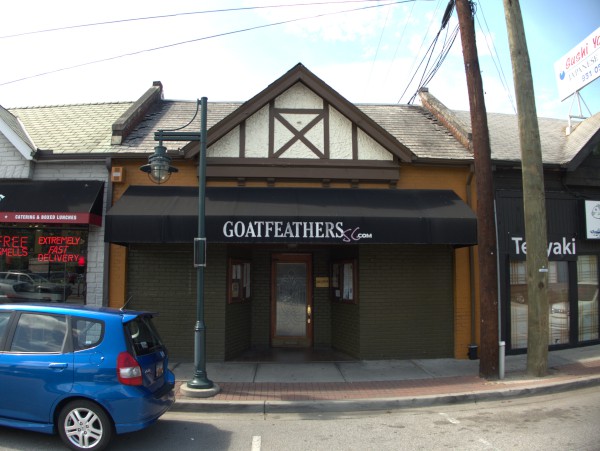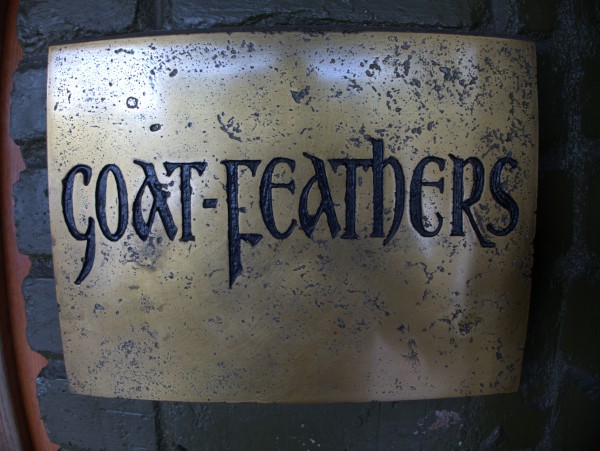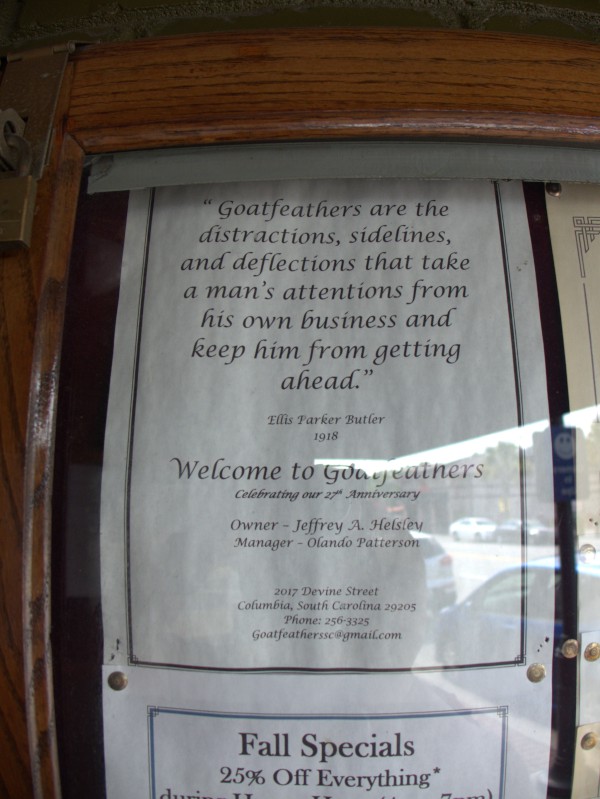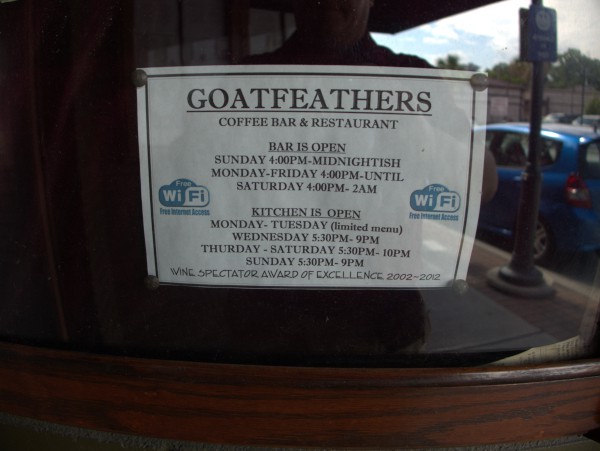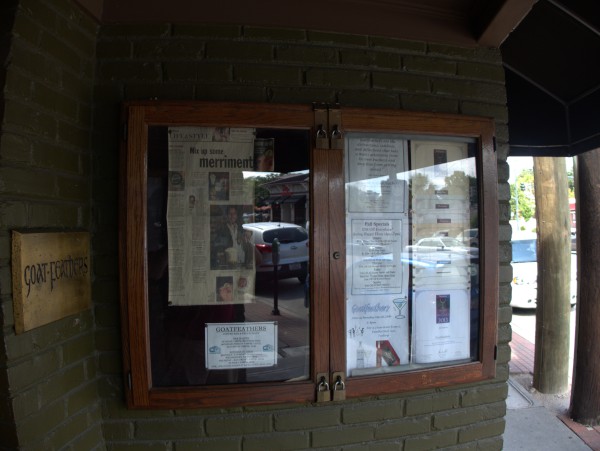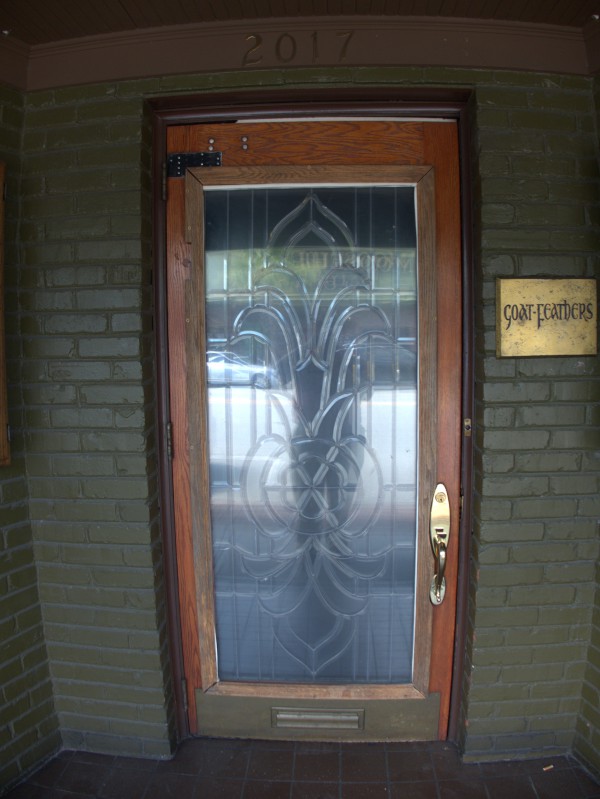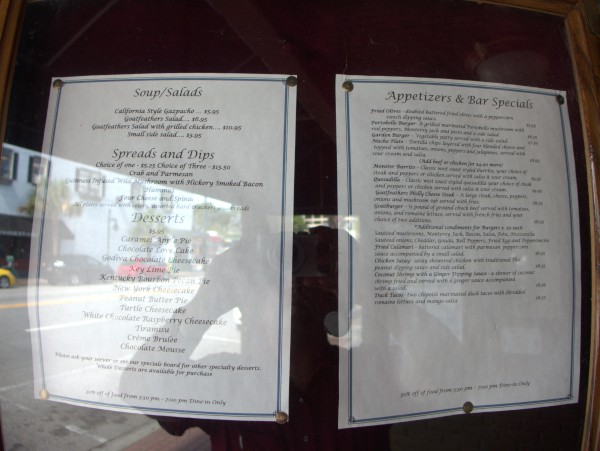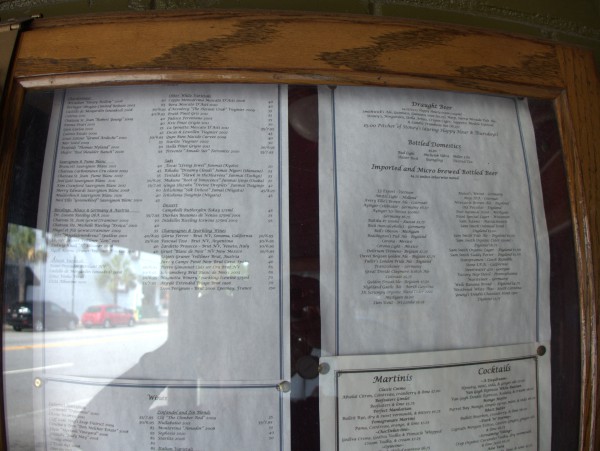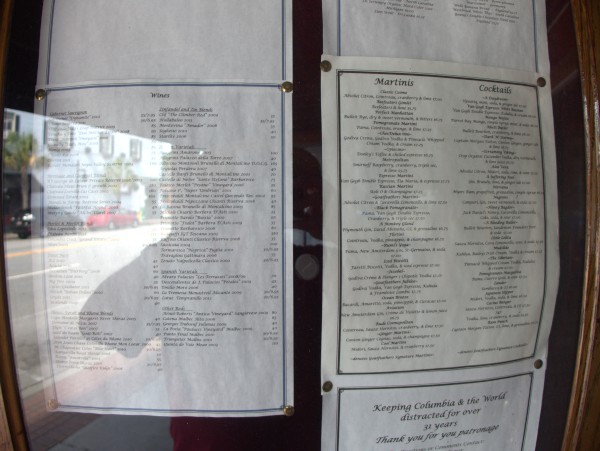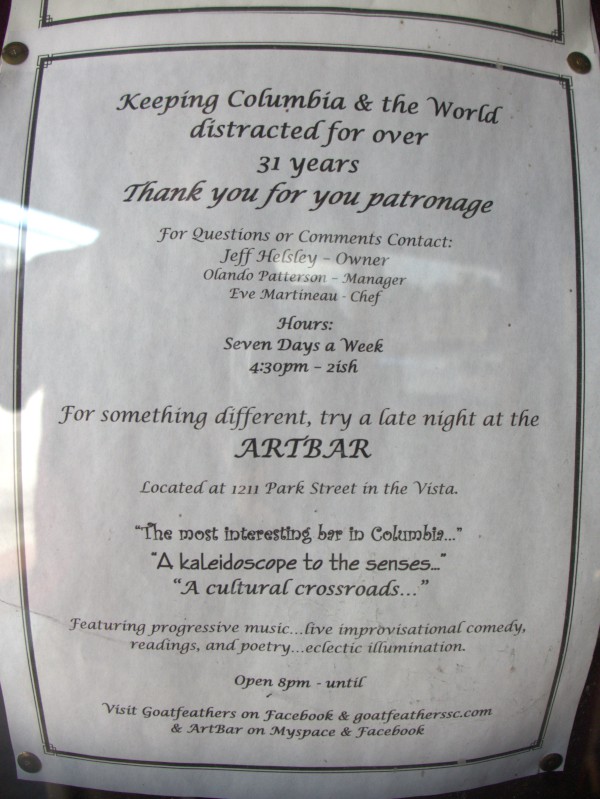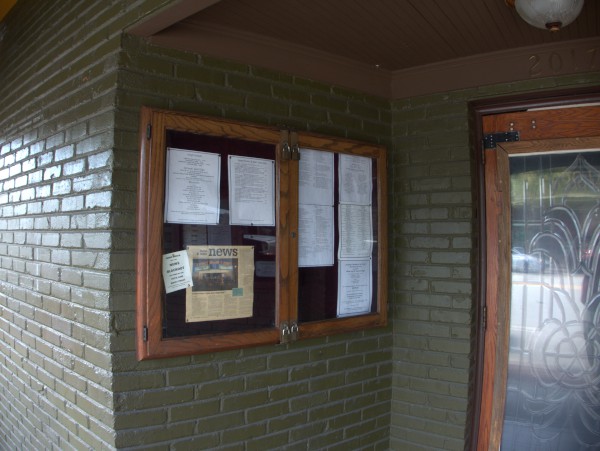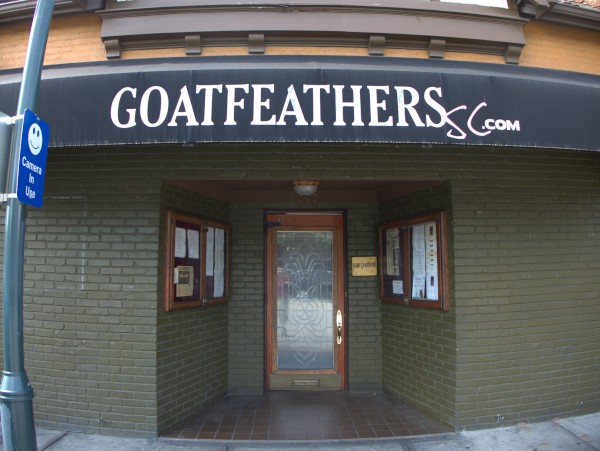 I'm afraid Goatfeathers is another Columbia institution (30+ years) I let slip by without a visit. The place closed on 31 May as the owner retired to Hawaii.
All the signage and displays are still up however, and The Free Times says it might re-open someday.