Archive for the '711 Harden Street' tag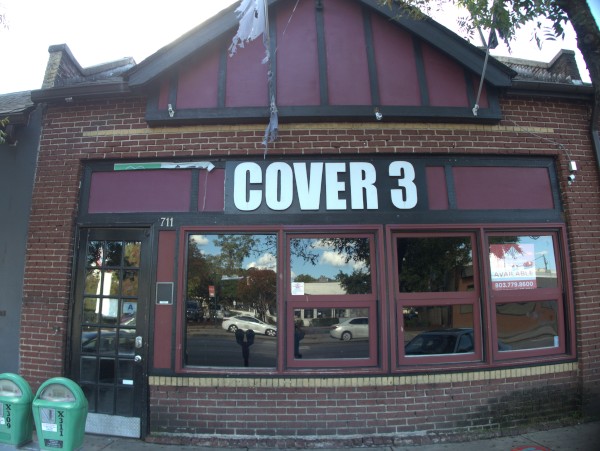 Sometimes I lose track of all the names a storefront in Five Points has had, and whether I have done a closing on it, but it appears I have never done one for any incarnation of 711 Harden Street.
Cover 3 was another one of the local bars caught up in the rule tightening last year, and decided to close when their permit ran out on 31 August rather than continue to contest the new restrictions. The Post & Courier has the story, along with a nice photo of Cover 3 in full operation. The State has basically the same story.
I note that the place has now been vacant for over a year, which to me argues that the city has allowed itself to be shot in the foot. Of course, once the pandemic hit, probably it was going to remain vacant for a while in any event.
UPDATE 8 February 2022 -- The State reports this is to be Jack Brown's Beer & Burger Joint and will open on 21 February 2022.