Archive for the 'coffee' tag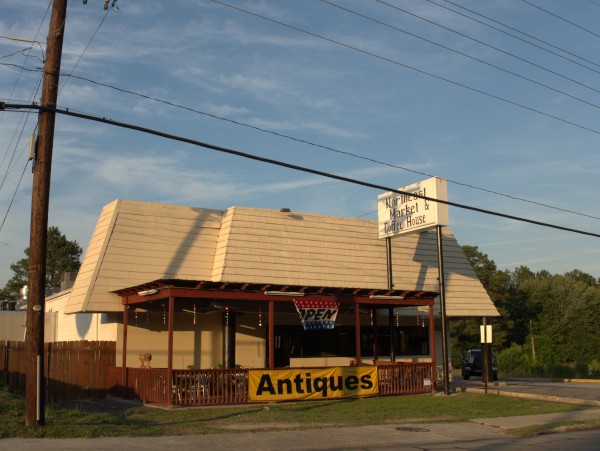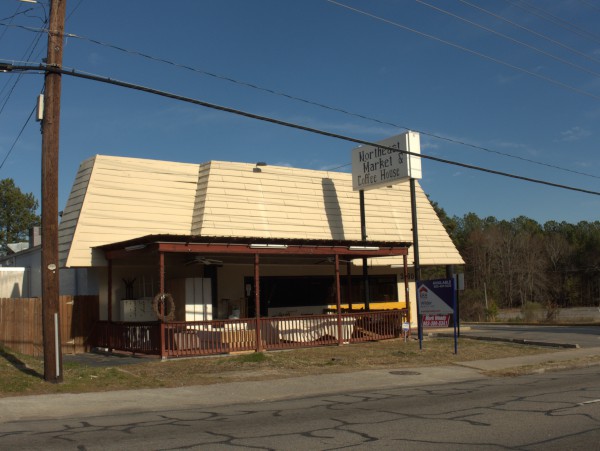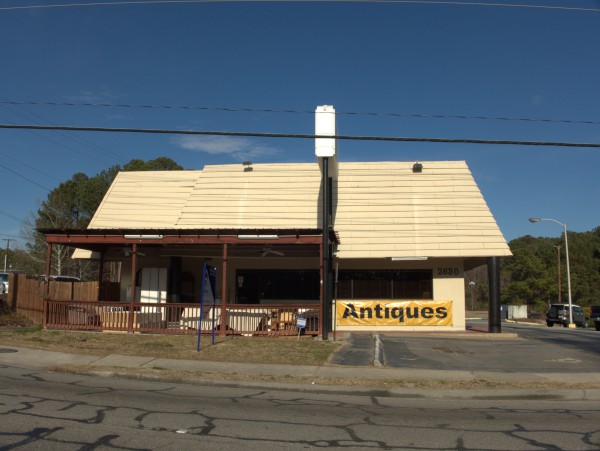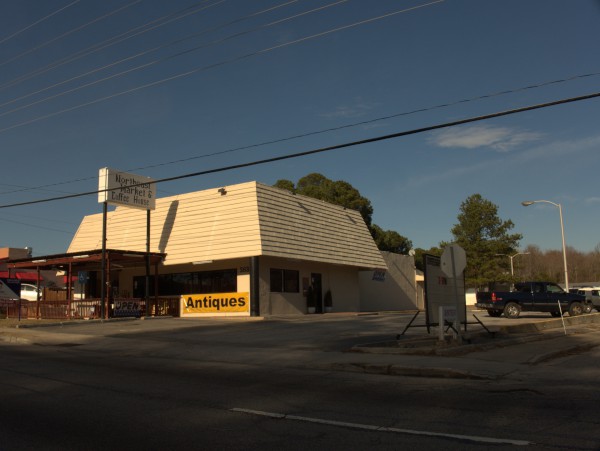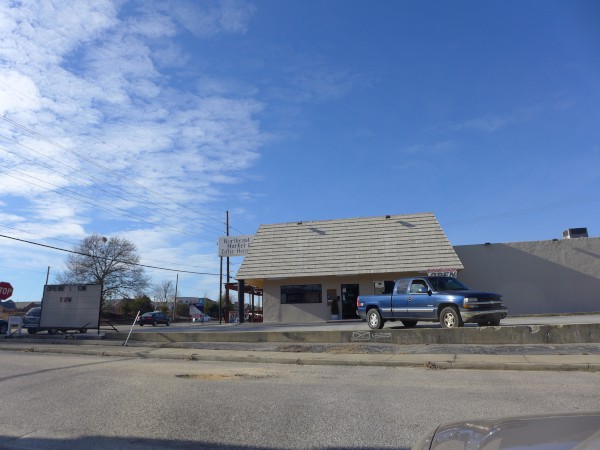 What can I say?
The curse of 2630 Decker Boulevard continues.
UPDATE 18 August 2015 -- But hope continues to win against experience. This place is to now become Bosheen Mediterrean Cusine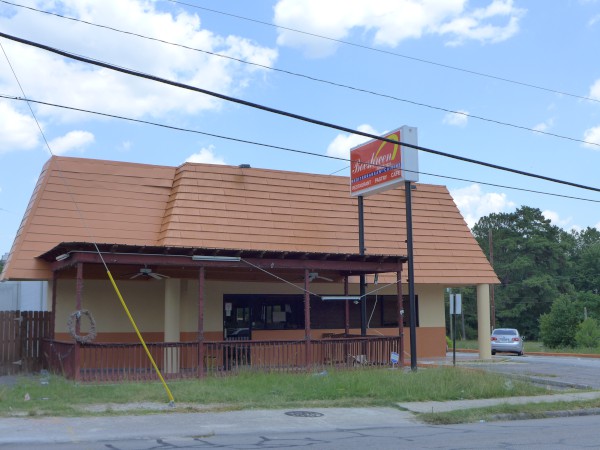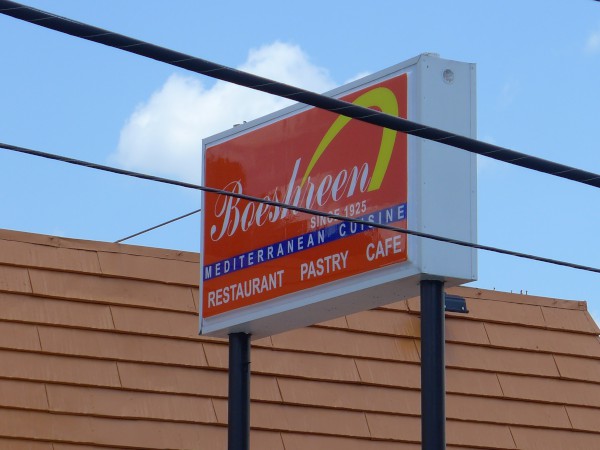 Posted at 11:07 pm in Uncategorized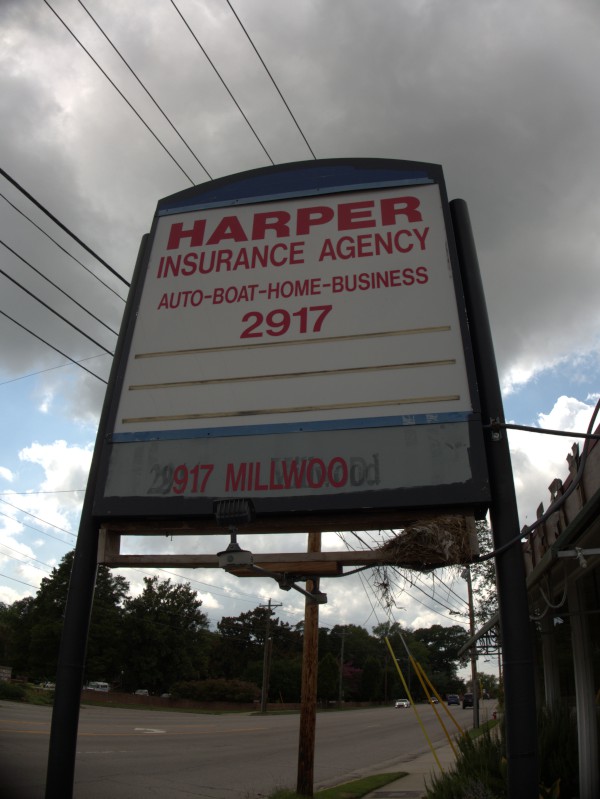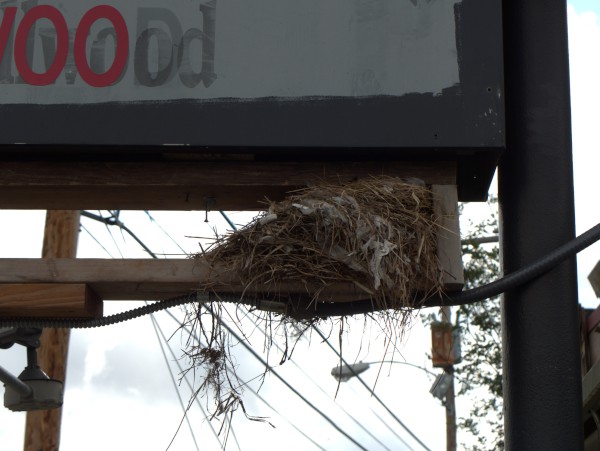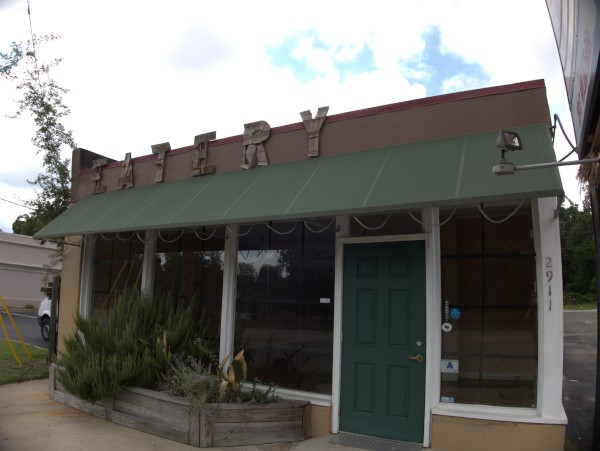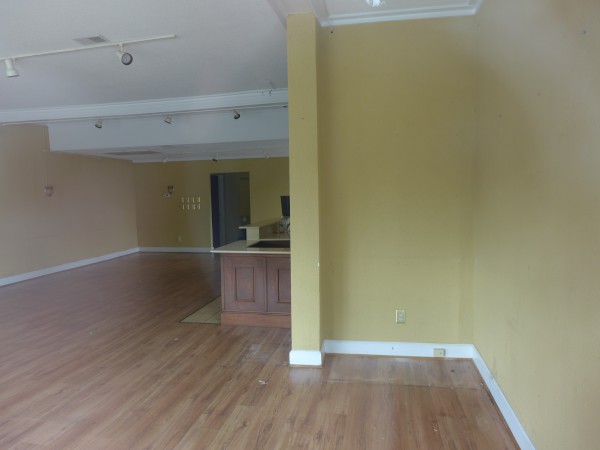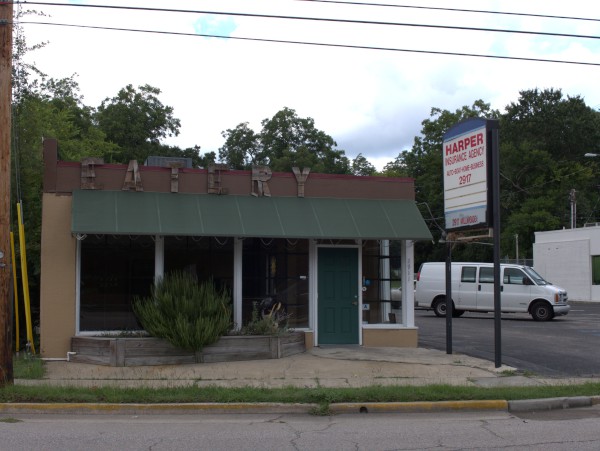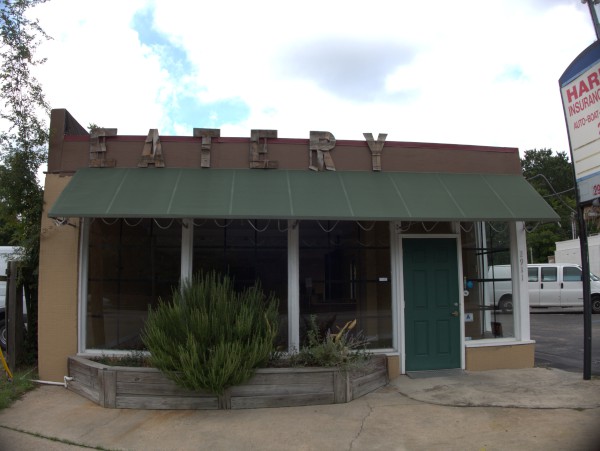 Millwood Coffee was the followup operation to Cafe Millwood after a bit of preliminary tease that it would become a pizza pub.
For one reason or another, I never got around to trying the place out, though I like coffee. I believe I did take some pictures of the place in operation, but I cannot lay my hands on them today. When I find them, I will post them.
The Harper Insurance Agency sign sometimes has a sign for the current business at 2911 as well, but today I included it for the bird's nest.
(Hat tip to commenter Diane Anderson)
Old: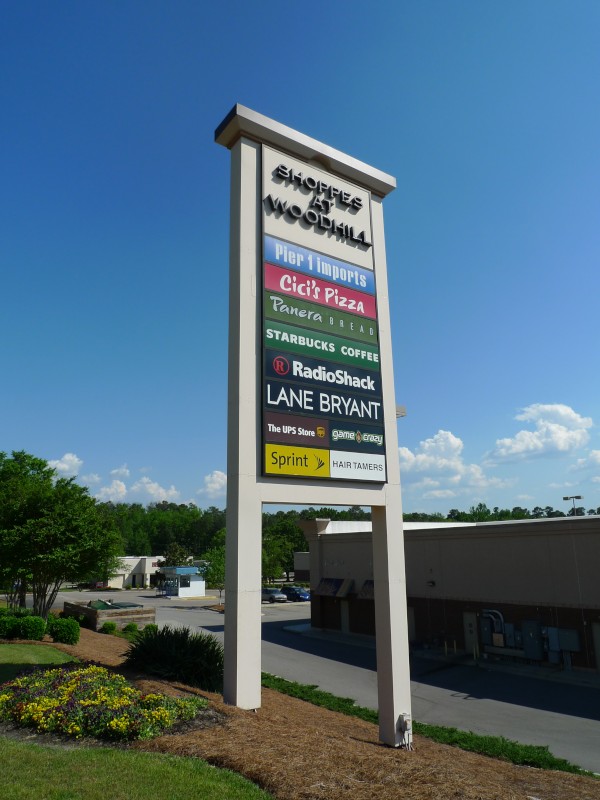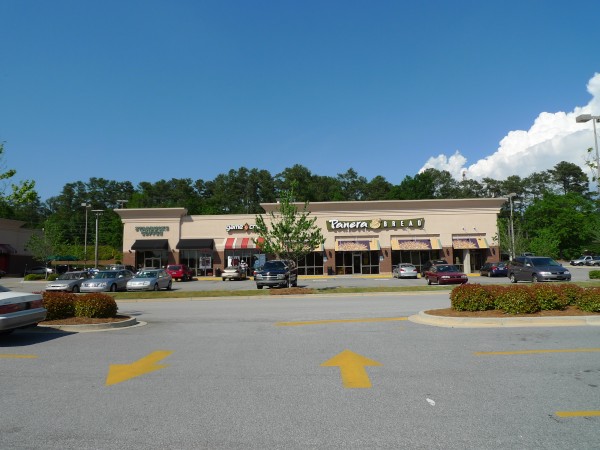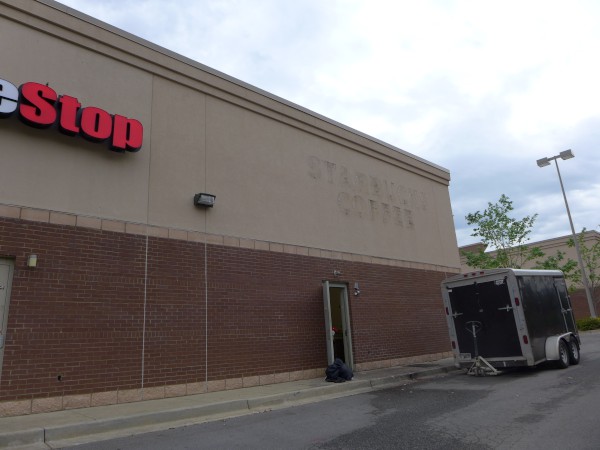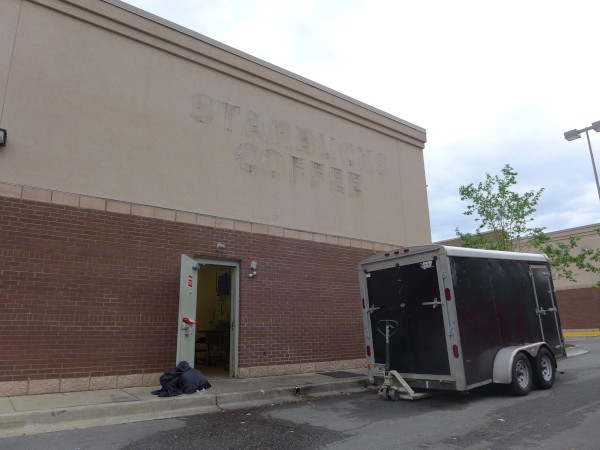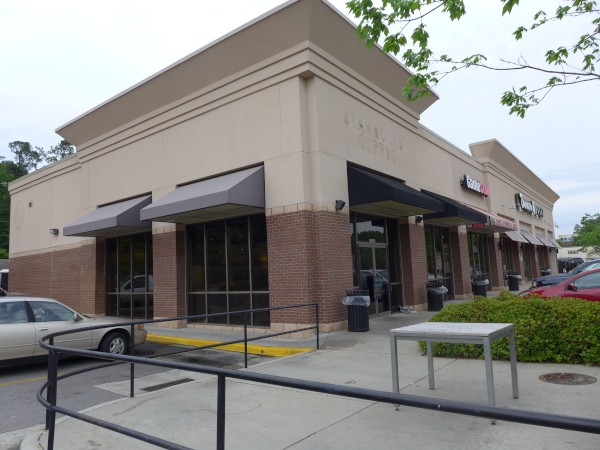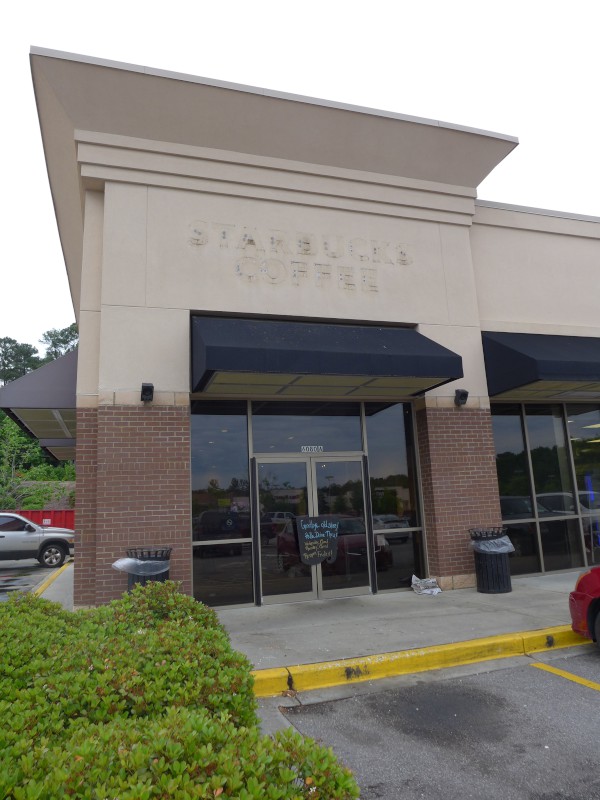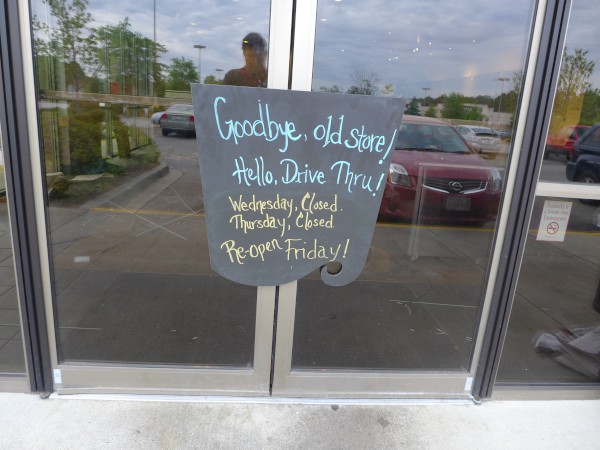 New: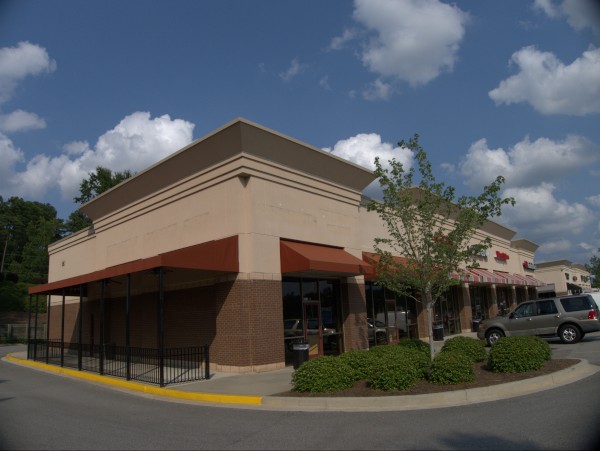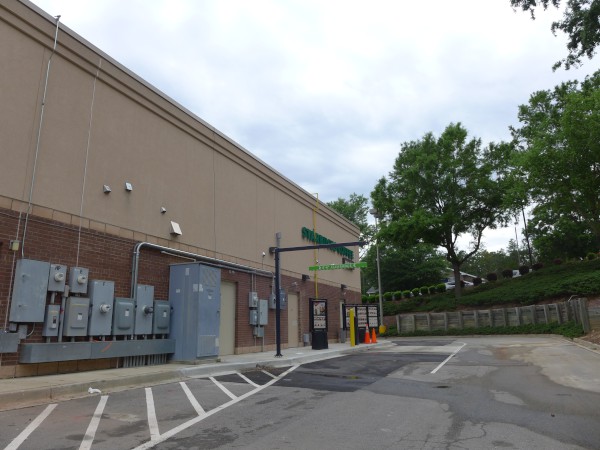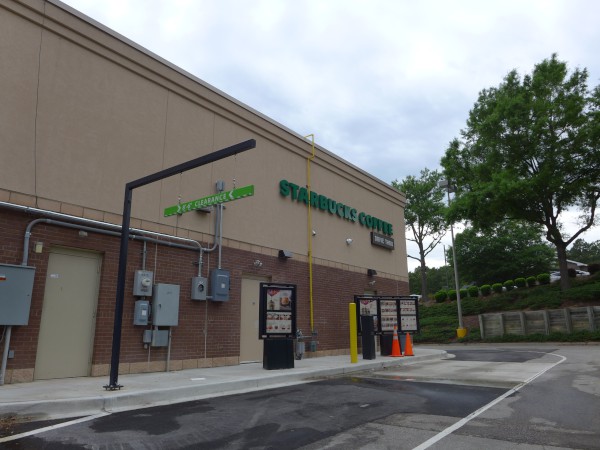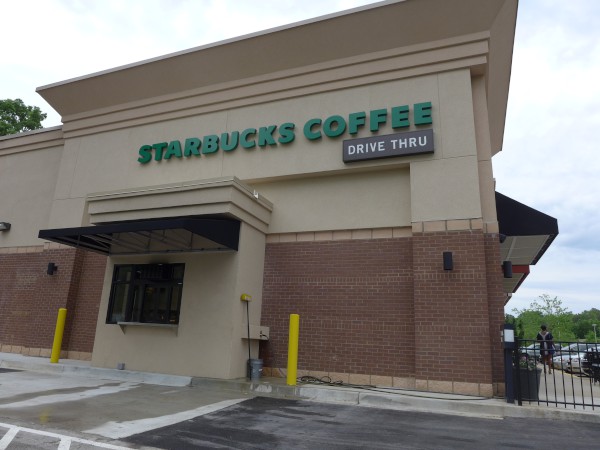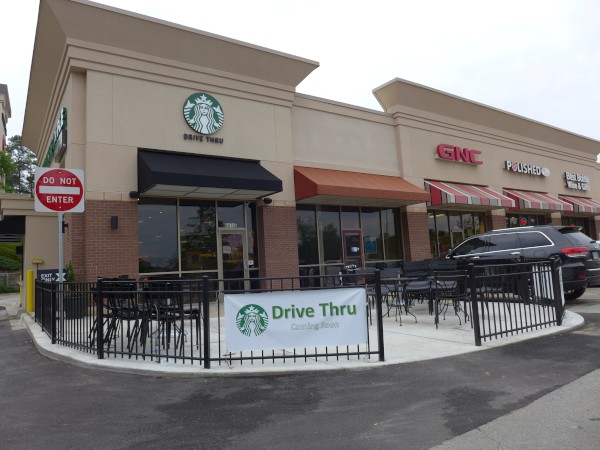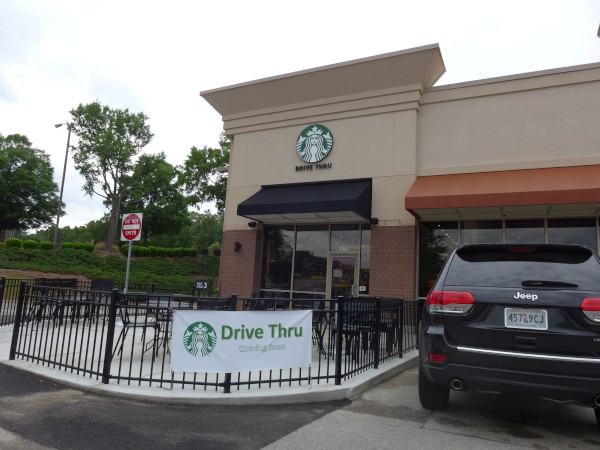 Starbucks has now moved from its original Woodhill location by Panera Bread down to the corner formerly occupied by Qdoba.
The new location gives it a drive through window, but perhaps more importantly in my view, moves it away from Panera. It has never made much sense to me to have a coffee and pastry shop located... right next to a shop that sells better coffee and pastries in a more comfortable setting. Without the drive-through all they had going for them was staying open a little later.
UPDATE 30 November 2021: Updating tags and adding map icon.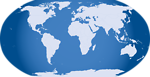 Posted at 11:52 pm in Uncategorized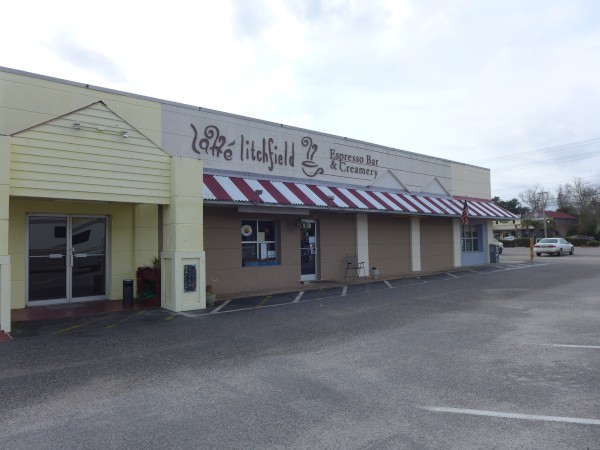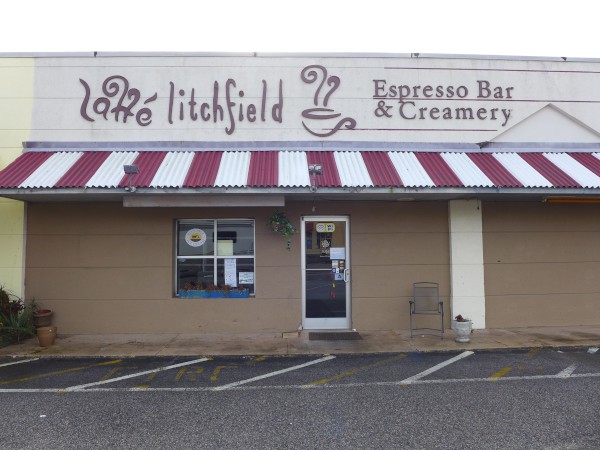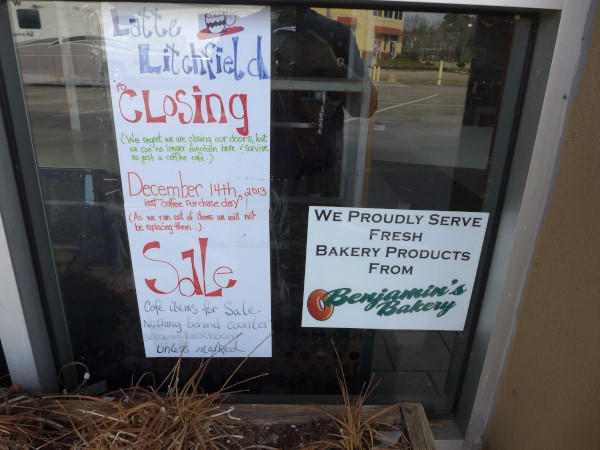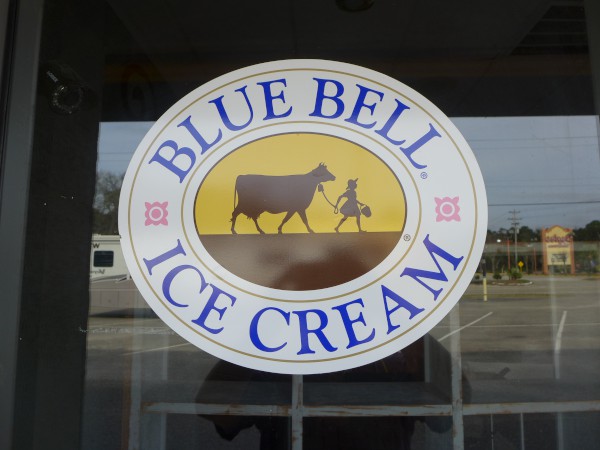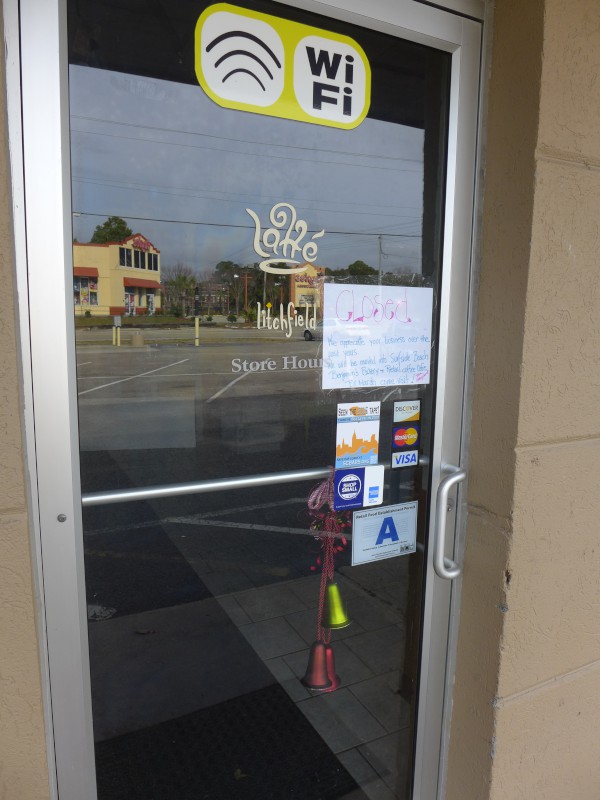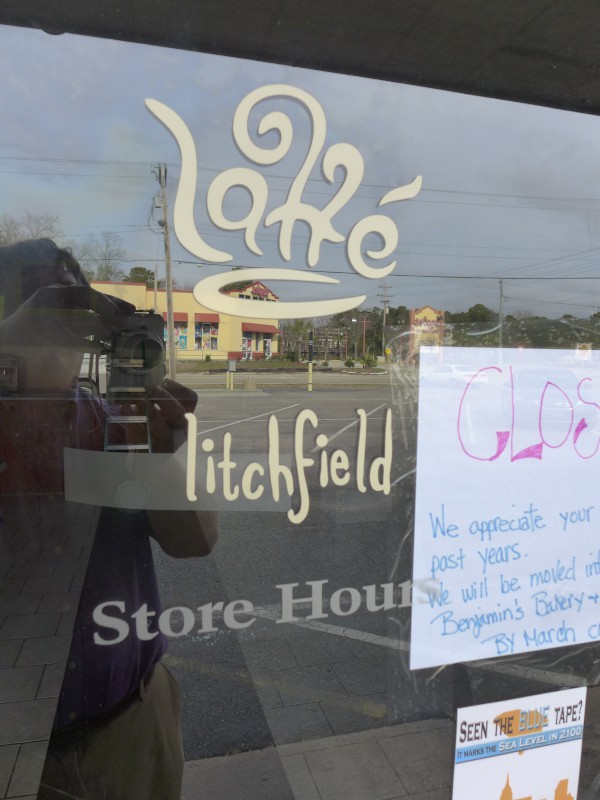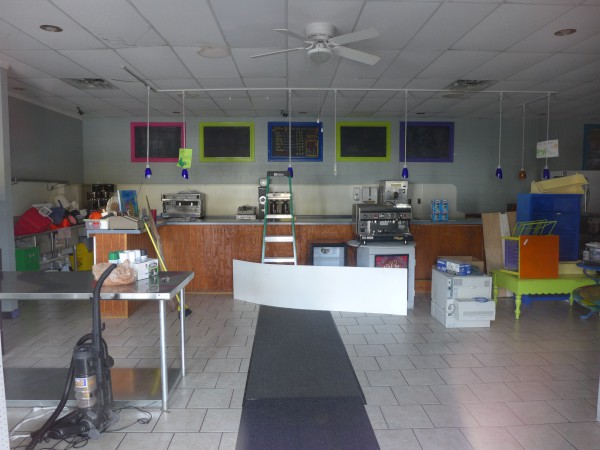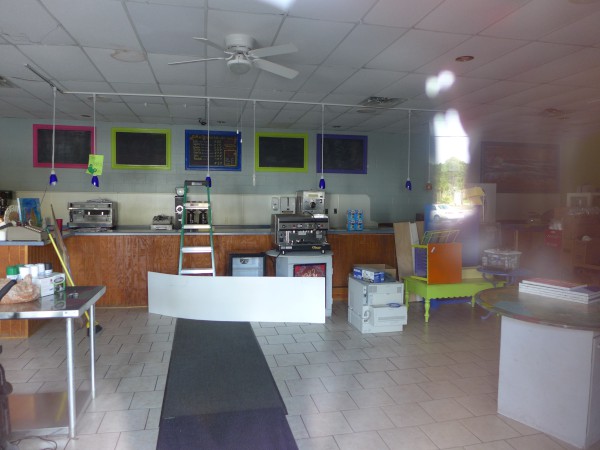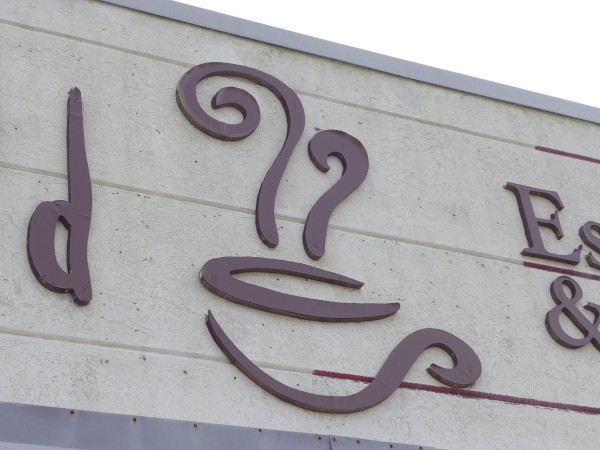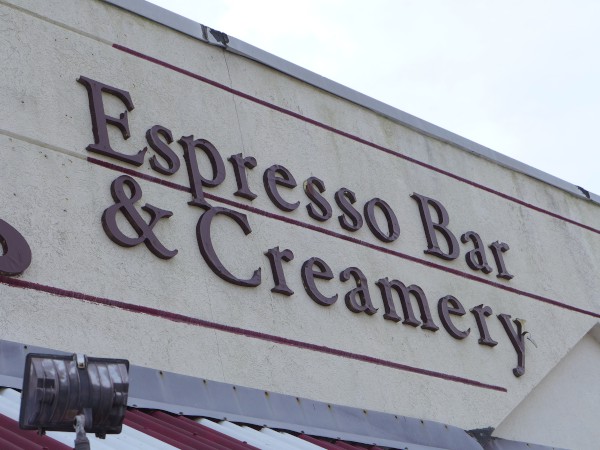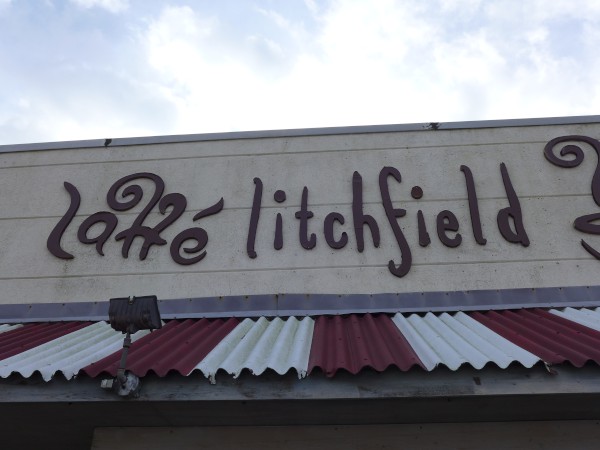 As I headed for my morning coffee fix at the beach last December, I found myself rudely surprised as my go-to location, Latte Litchfield was closed.
The building itself has been there forever, but I cannot recall the last tenant. When I first became aware of the place, it was a Christian coffee shop. As far as I could tell, the only practical effect of this from a customer point of view (unless you opted to attend the gatherings listed on the bulletin board) was really pleasant baristas.
I'm not sure if the place changed hands or what, but gradually that aspect was dropped, and the Internet Cafe aspect came forward. During that period, I would often stop by to get my network fix, or to print work documents I had to deal with. As DSL and cable penetrated the area, I did less of that, and I think the same applied to others and the orientation shifted once again. Though the computers and wireless were still there, the place sort of shifted to being a working art gallery with various pieces on display and an artist occasionaly working on new ones.
For a long time, the cafe was connected through an interior archway to Eggs Up Grill and though they were run as separate businesses, you could drift out of breakfast at the one and into coffee and pastries at the other. When Eggs Up moved to the Litchfield Piggly Wiggly plaza, the archway was drywalled, and access to the new restaurant there was cut off. I suspect the Eggs Up move hurt business a good bit. Likewise (as is, I believe, gently hinted at in the closing notice), the plaza started bringing in other businesses that directly competed with Latte Litchfield. For instance, they served froyo as a sideline at one time, and the plaza brought in a separate froyo business right next door to them. Likewise for lunch items and a new restaurant two doors down.
I guess now I never will get the final punch on my free-cup card.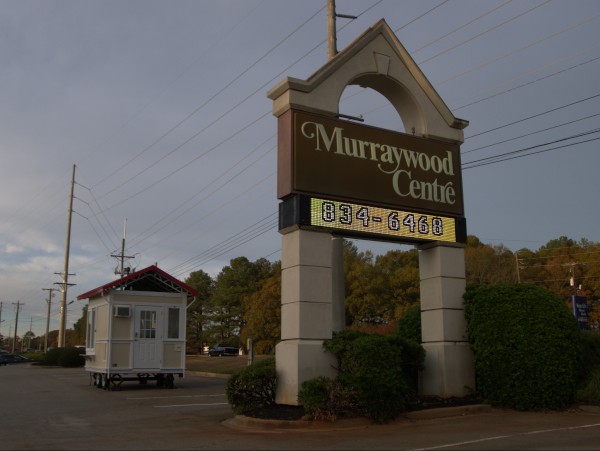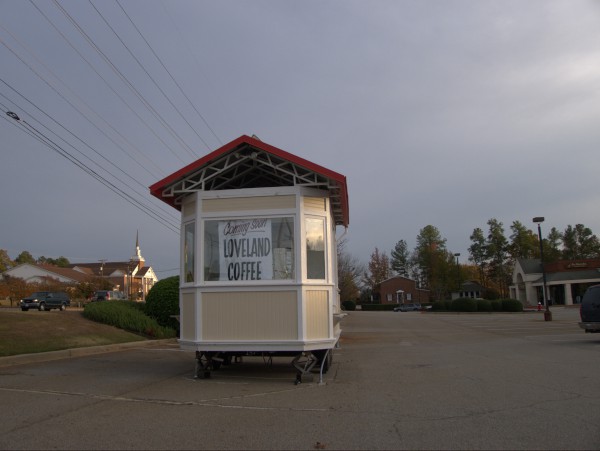 Last year, a work friend of mine and her husband were driving from DC to Florida with a sidetrip to Clemson, and would be coming through Columbia on I-26. She suggested we meet for lunch, and wanting to give her a fairly straight shot off of and onto the Interstate, I suggested Al Amir on Saint Andrews road with Harbison as the connector.
"You can't miss it," I told them, "the restaurant is kind of below street level, but just go to the strip mall with the coffee kiosk in the front of the parking lot!"
The punchline is, of course, that when I got out there to meet them, I saw the kisok was gone, and they confirmed when they finally got there that they had had a Dickens of a time with my directions, and that point in particular...
Now, the kiosk, or another similar one under the name of Loveland Coffee, is coming back.
I may well buy a cup there -- but I don't think I'll include it in my directions!
Posted at 12:37 am in Uncategorized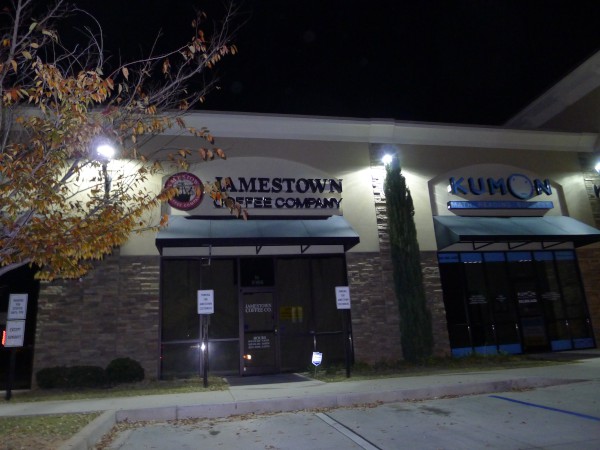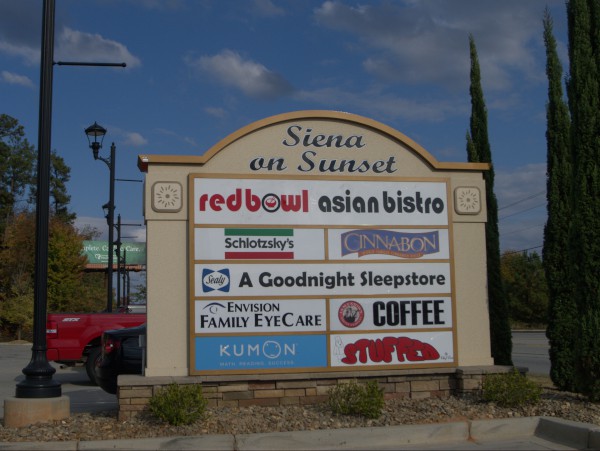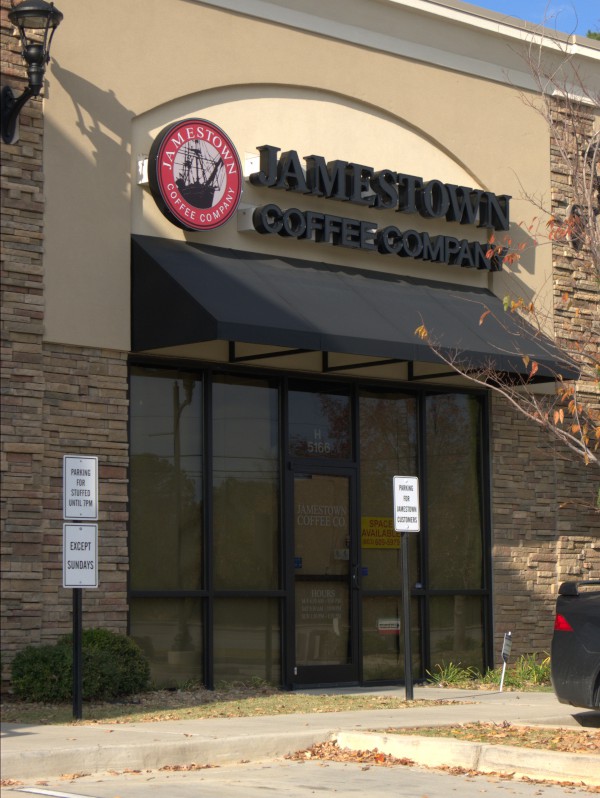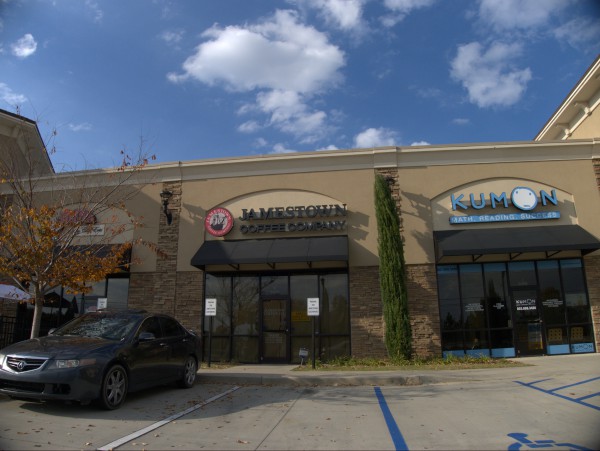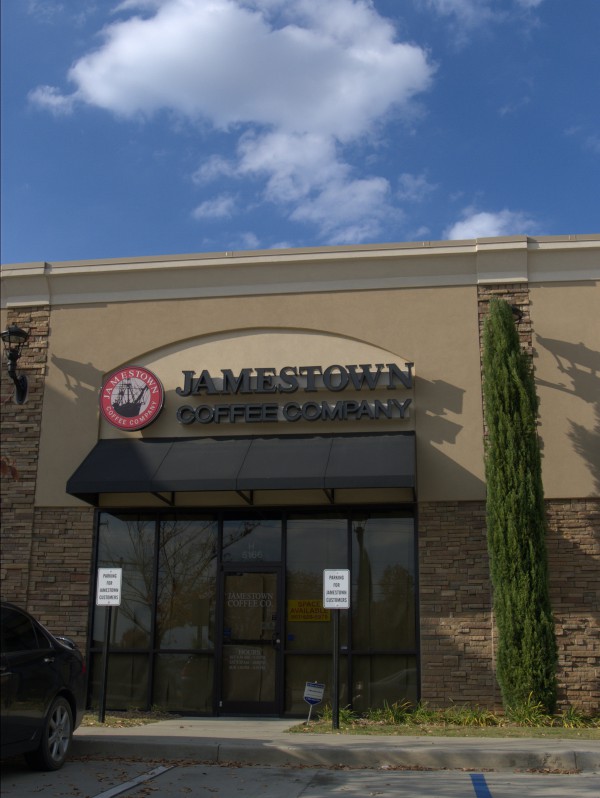 I've driven by Jamestown Coffee Company a good many times on my way to Pizzeria Uno, but on my way there, it would be a bad time to stop because I was about to have a meal, and on my way back, it would be closed.
Now they have moved from their Lexington-ish location to downtown Columbia. As story in The State details, they have reopened inside Cromer's on Huger Street.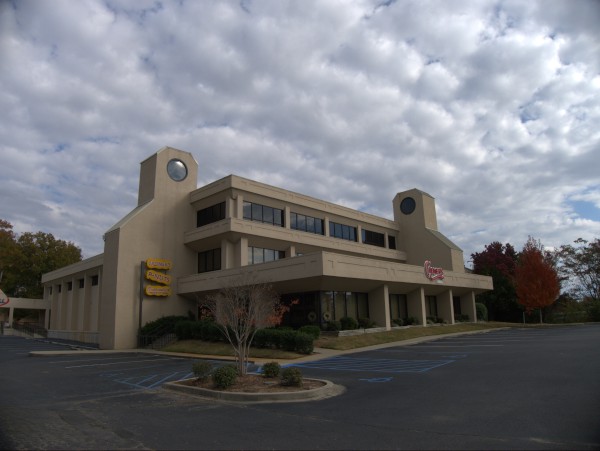 The story mentions losing their lease as the precipitate cause, but you have to wonder if the drive-through espresso kiosk across the street wasn't a factor as well.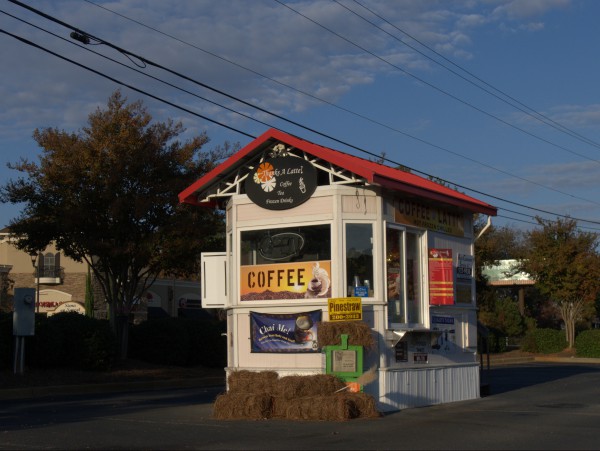 (Hat tip to commenters Andy & Matt)
UPDATE 16 October 2013 -- The old location of Jamestown Coffee is now Tropical Smoothie Cafe: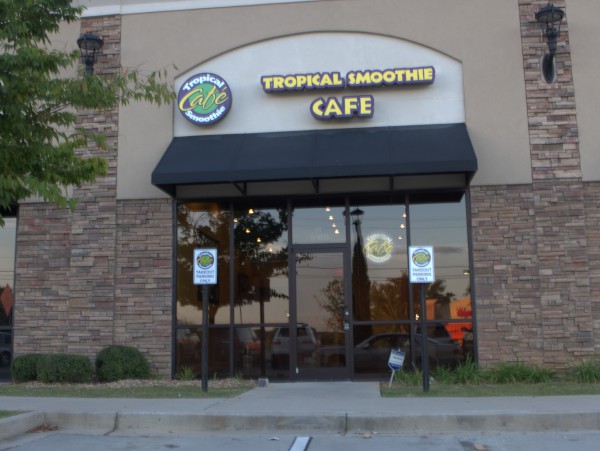 Posted at 12:20 am in Uncategorized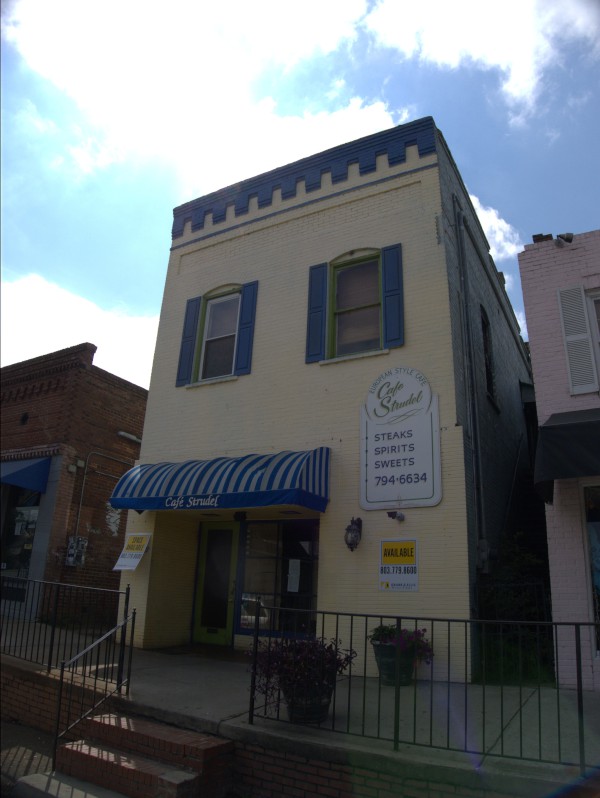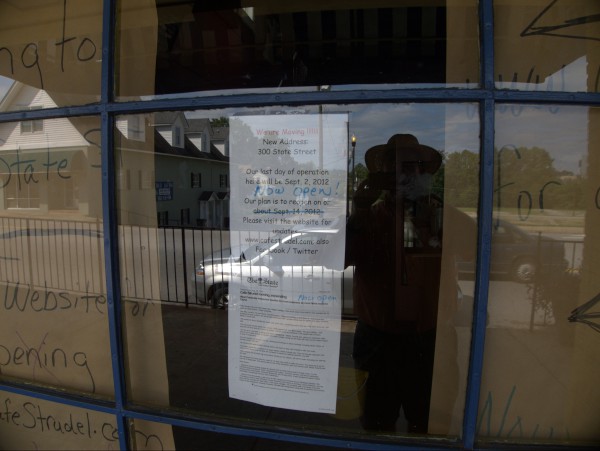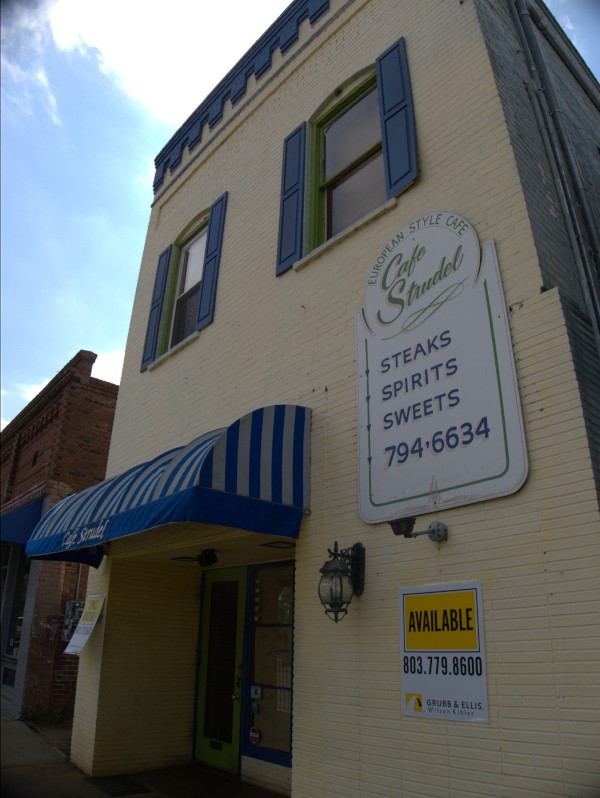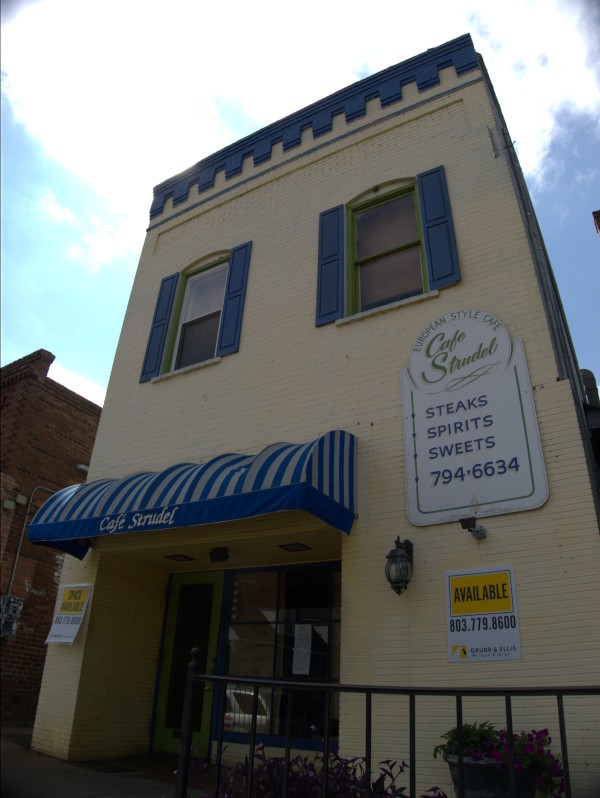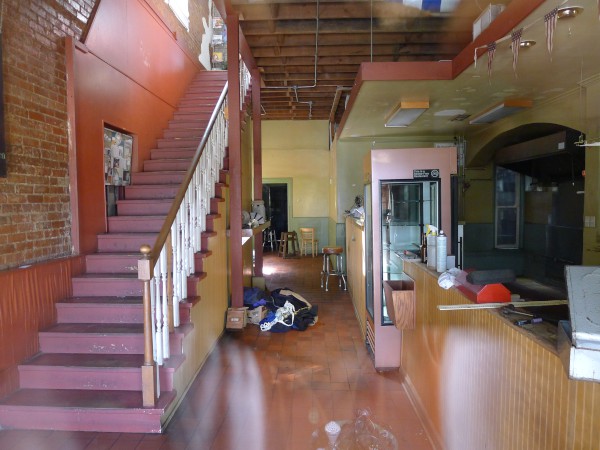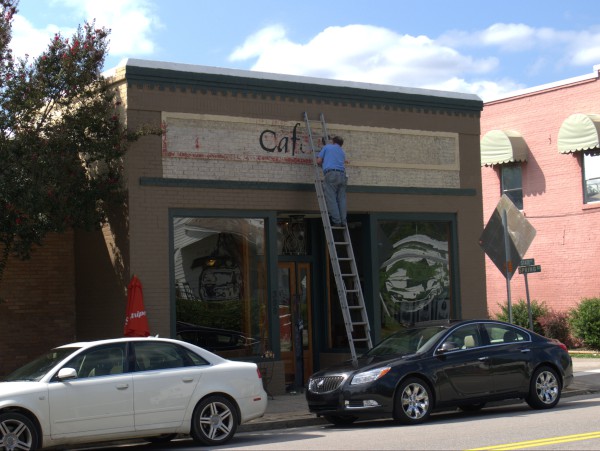 As mentioned in this State story, longtime State Street fixture Cafe Strudel is.. staying on State Street. They have however moved south two blocks to 300 State Street (certainly within easy walking distance from the former location), and have re-opened ahead of schedule. In fact they were still painting the new marquee sign as I walked by, but underneath the ladder were open for business.
Posted at 11:53 pm in Uncategorized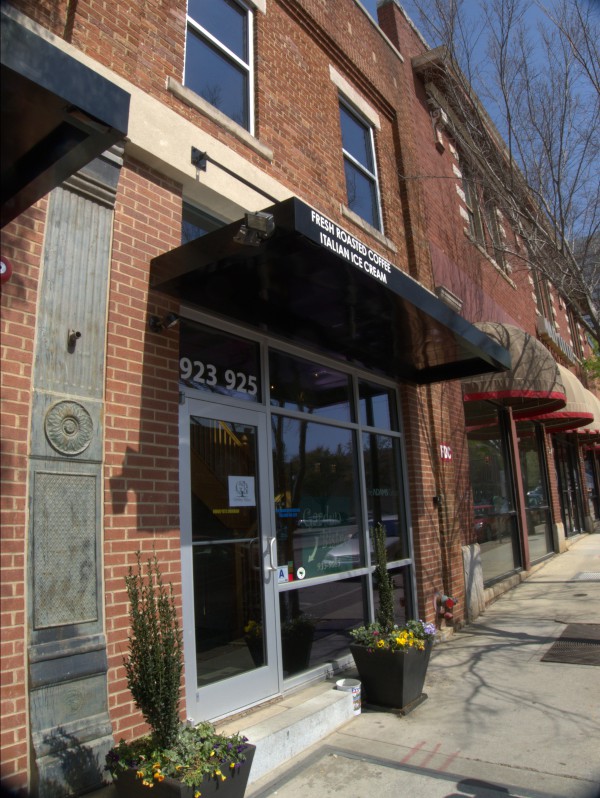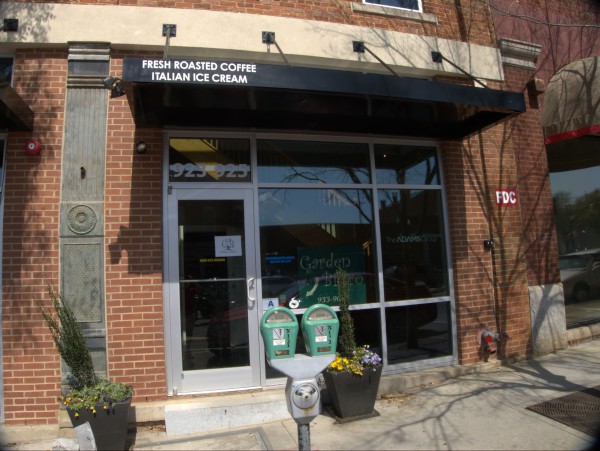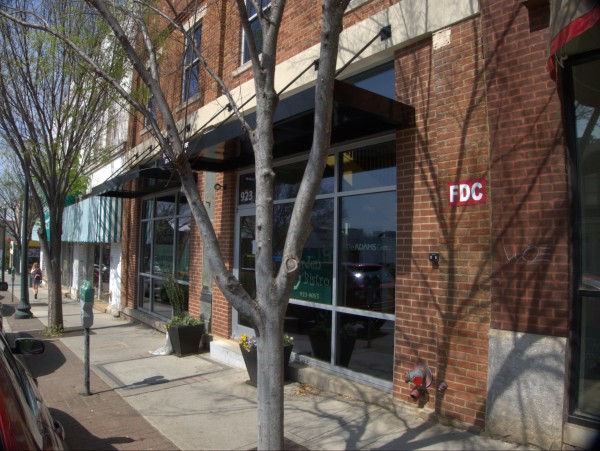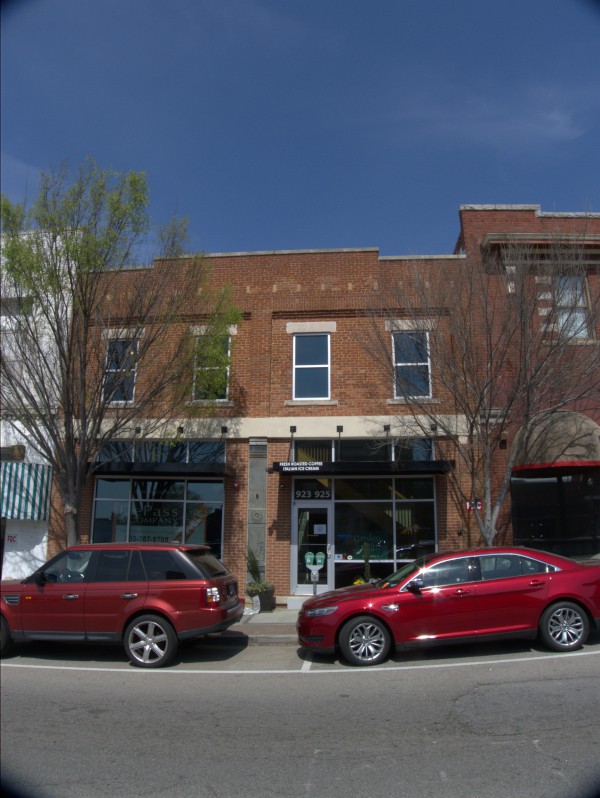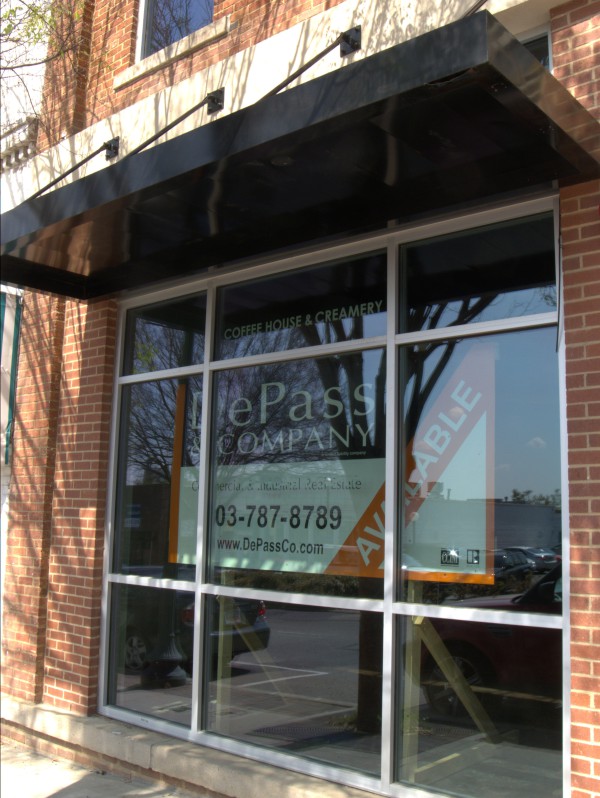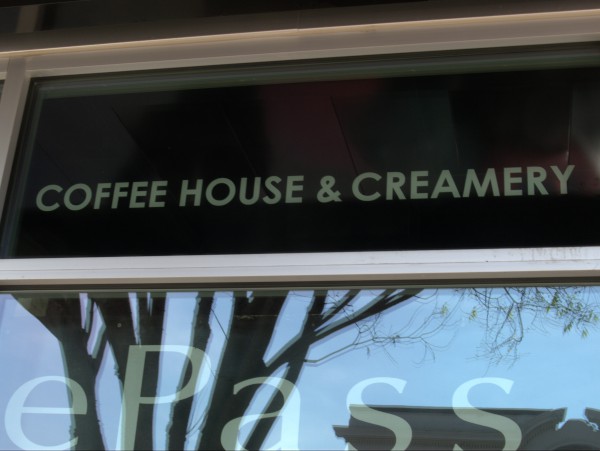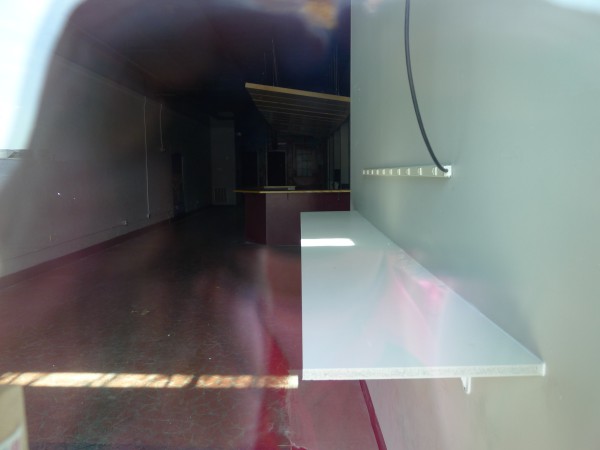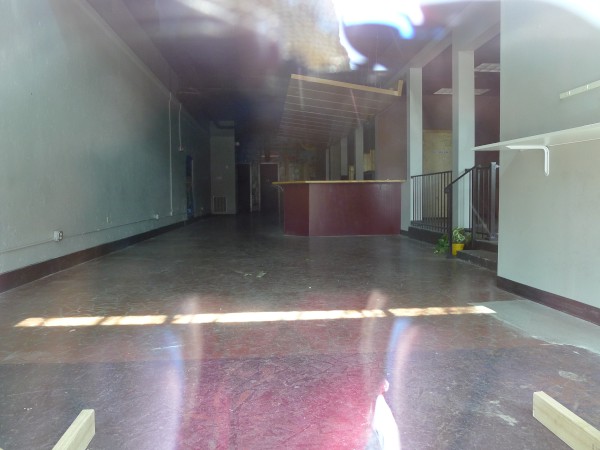 Well, this closing has been discussed fairly extensively in the comments, but I first heard of it from Eva at the Free Times.
I like coffee and ice cream, but somehow never even knew that Peace, Love & Rocky Roast existed in the Vista even though I hit The Mellow Mushroom and Five Guys fairly often, and drive down Gervais on a semi-regular basis.
The store's facebook page and web site mention Vista rents as the main issue here. It doesn't seem to me that Vista properties are turning over quickly enough that driving out existing tenants is a good idea -- I notice that the complex with the antique bookstore has been on the market a good while as has this place (or at least it still looked vacant last time I thought to check).
Apparently PL&RR is looking to relocate to State Street in Cayce, but I'm not sure exactly where.
(Hat tips to Eva and the commenters)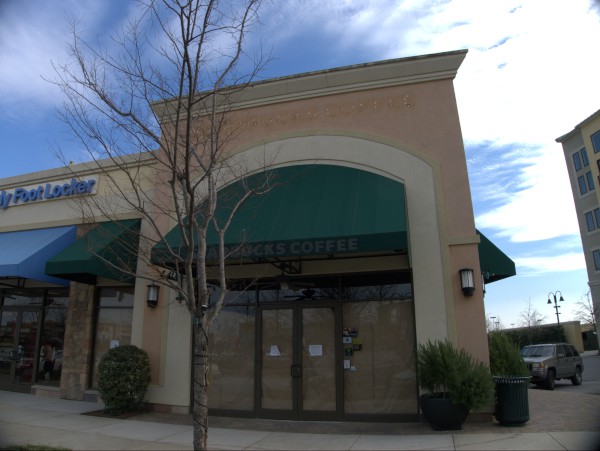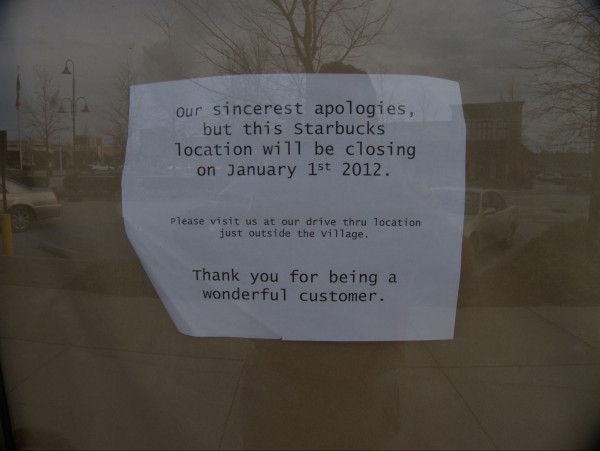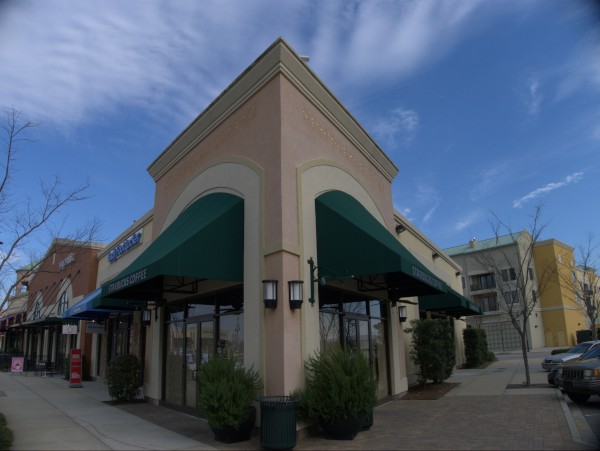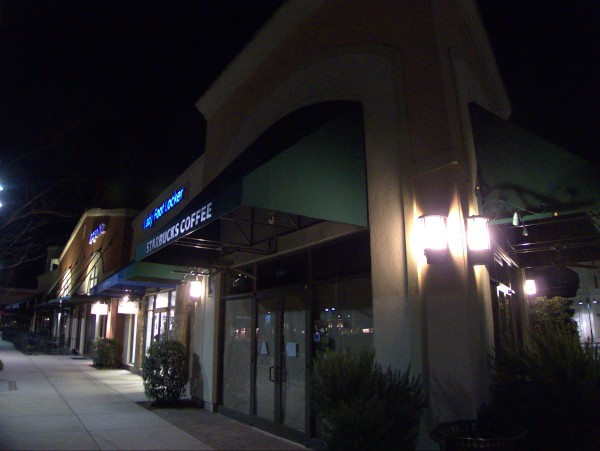 Well, this is an interesting closing, more for the implications than anything else. Starbucks is not in the business of closing stores that make money, and this is a foot-traffic location, so I would say that this section of Sandhill, at least, does not get as much foot traffic as expected, and that, in addition, they decided it wasn't worth it to move to one of the empty spots on the main drag either.
As for the store itself, I think I stopped there once or twice, and it was fine: A typical Starbucks with no apparent problems.
UPDATE 15 February 2012: Added a night-time picture.
(Hat tip to commenter Elizabeth)
UPDATE 10 April 2013 -- It's now a cupcake bakery: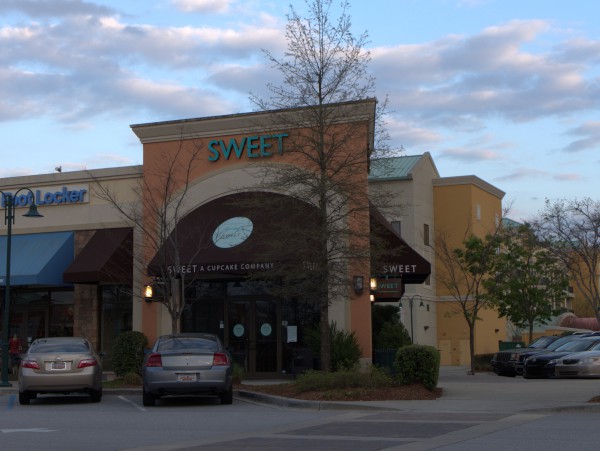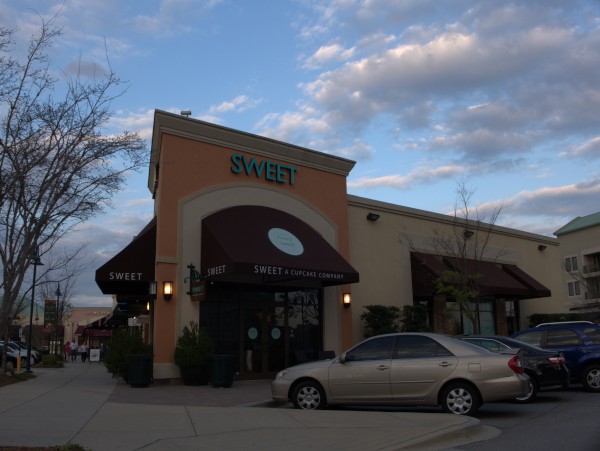 UPDATE 30 November 2021: Adjusting street address, updating tags, adding map icon.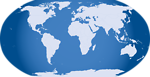 Posted at 10:53 pm in Uncategorized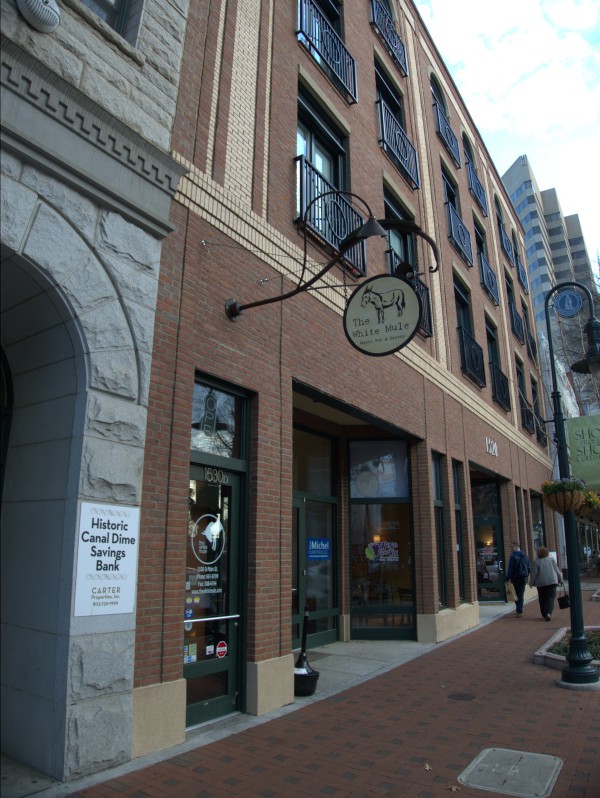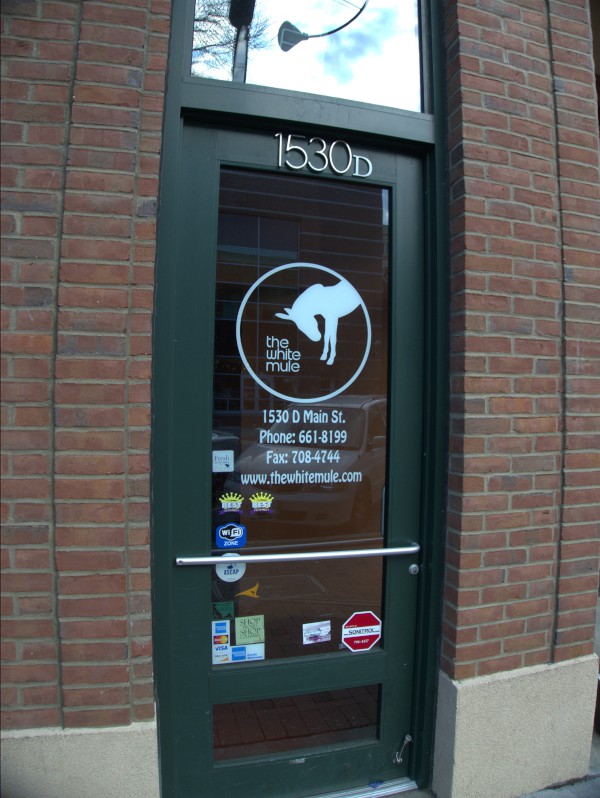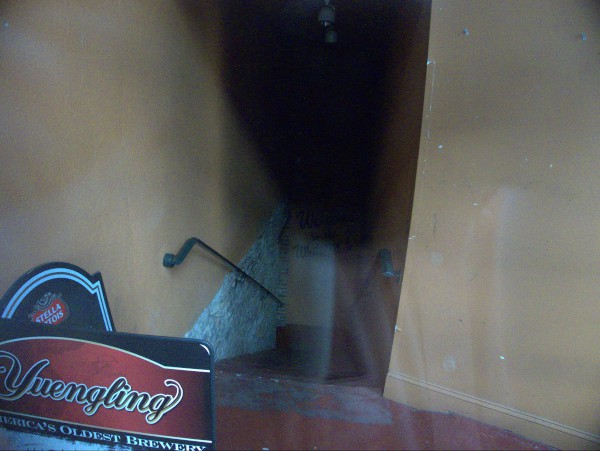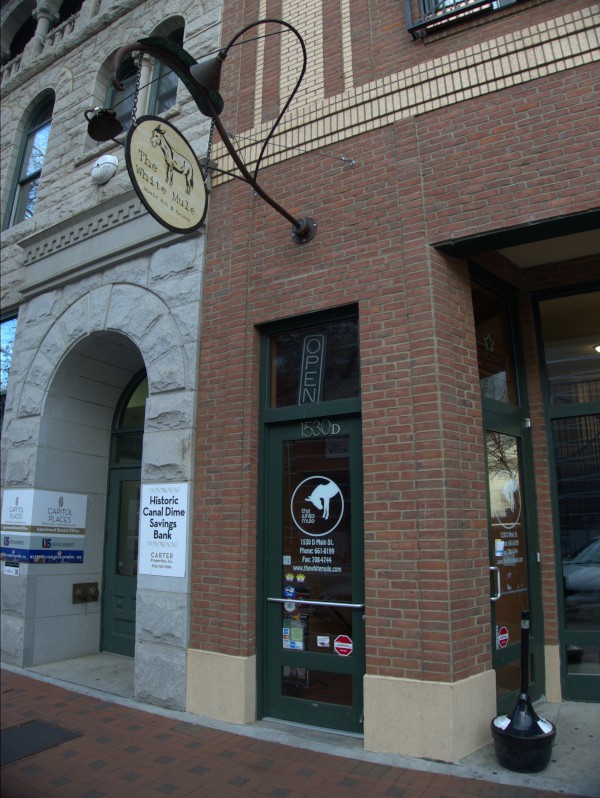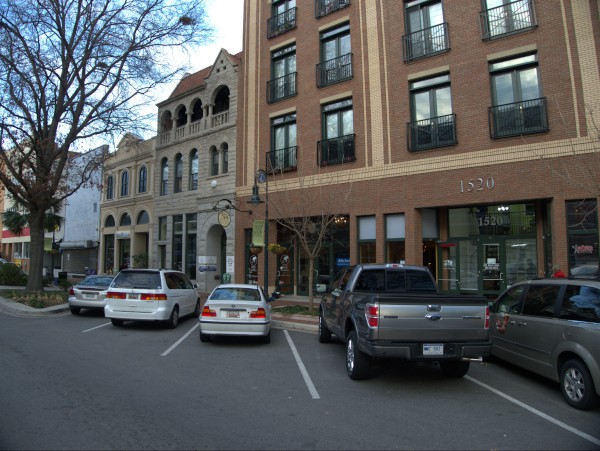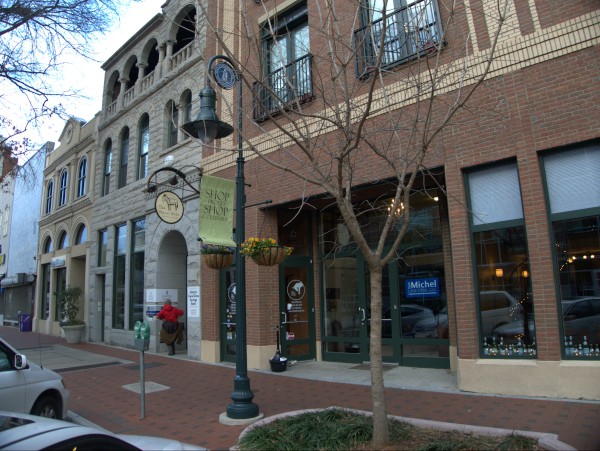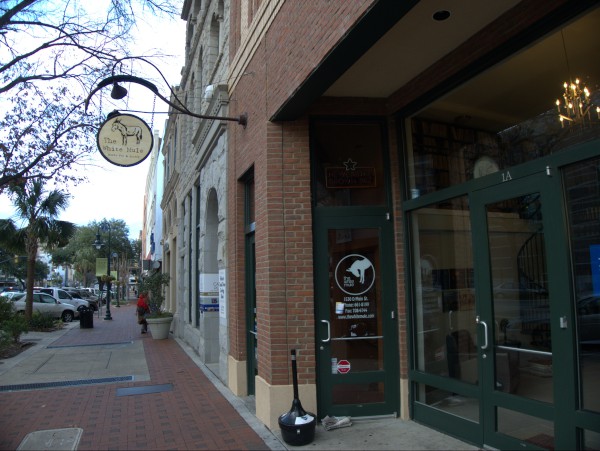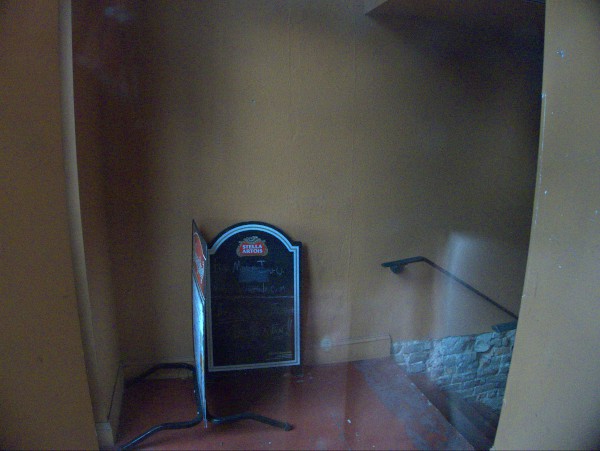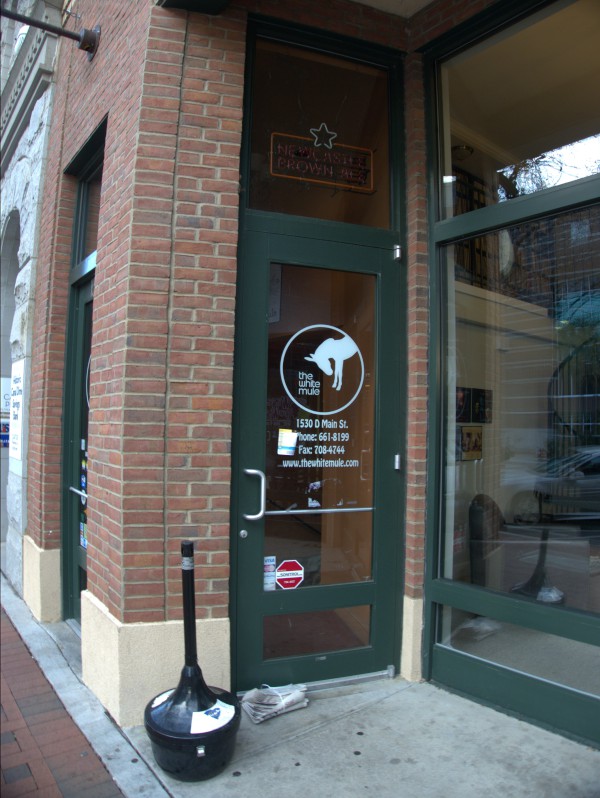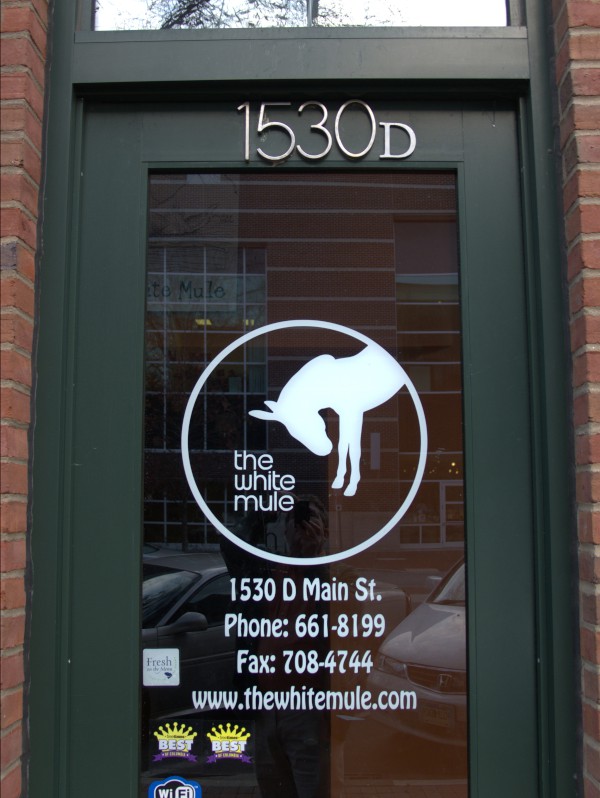 The White Mule is another recent casualty of Main Street, following shortly after the closings of Henessey's and Kimbrell's.
I'd heard the name from time to time, but really wasn't exactly sure where it was. Judging by the stairs in the entranceway, it was a basement club, and judging from the menu on the still extant web site it was a little more upscale than your basic burgers & nachos show-pub.
The State story mentioning the closing dates it to "last week". Given that the story ran on 7 January 2012, the inference I draw is that The White Mule closed out with the year at the end of 2011.
(Hat tip to commenter Tom)
UPDATE 23 January 2012: Added Jammin' Java to the post title based on the comments. I recall the name, but never realized this is where it was.