Archive for the 'Cayce' tag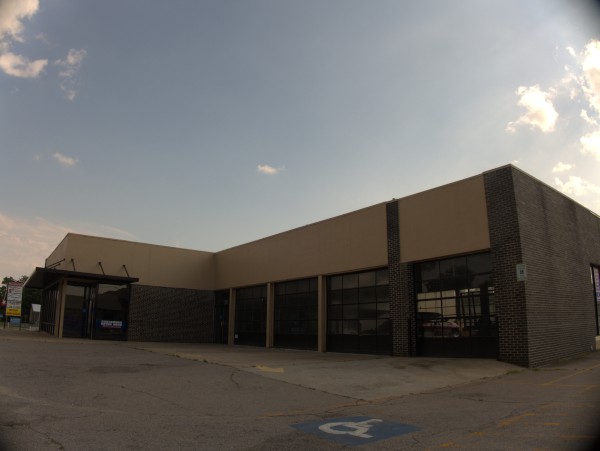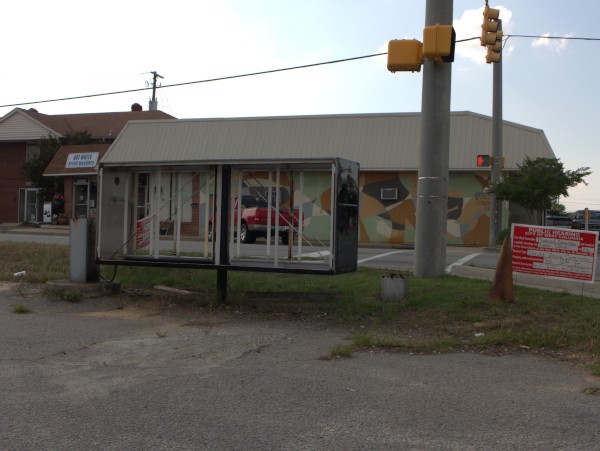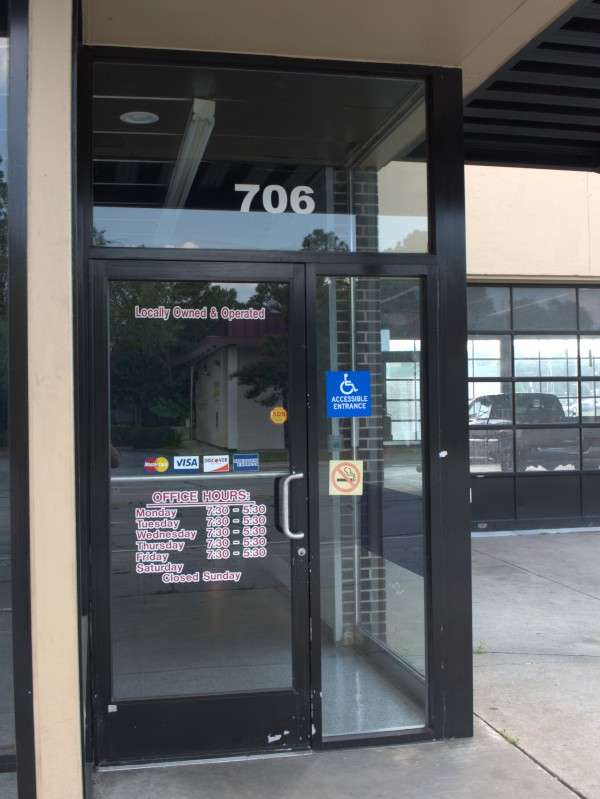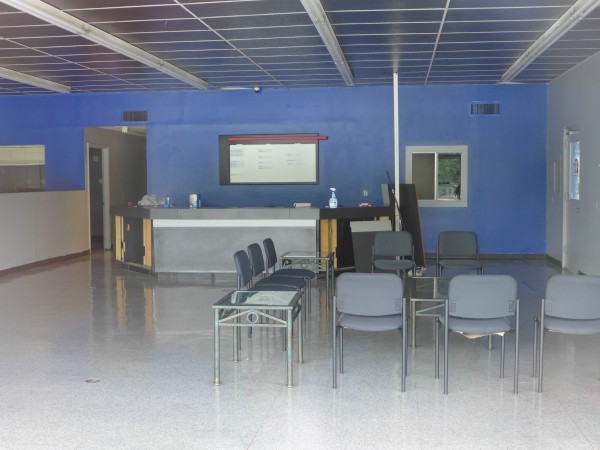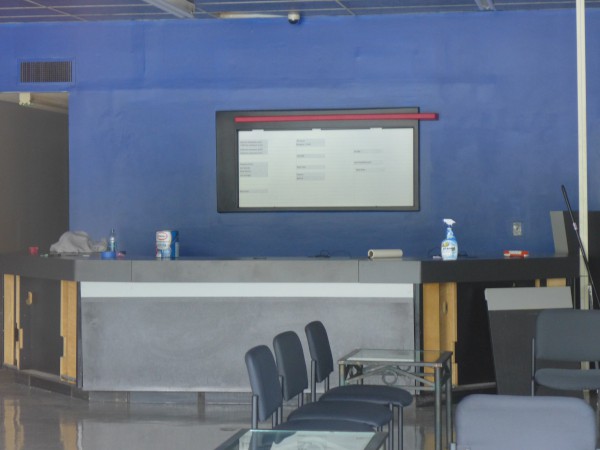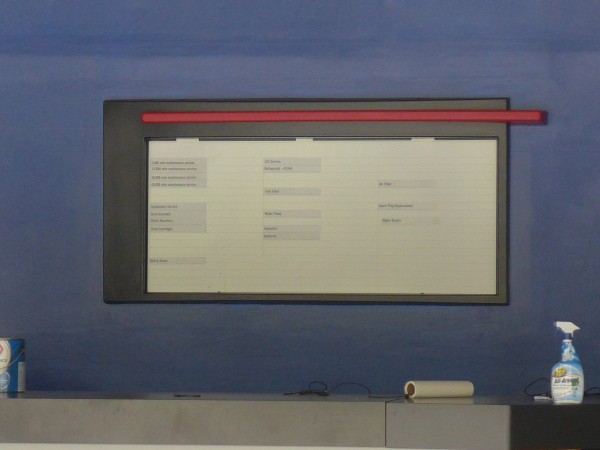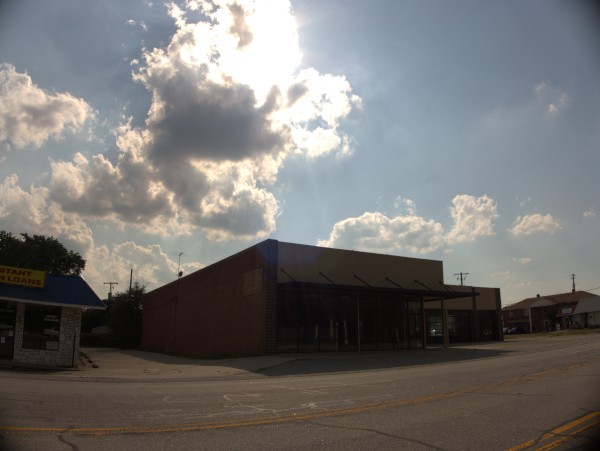 This building in Triangle City as been a number of different automative service operations, as I noted here. Automotive Tekniques moved in at the start of September 2011, and seems to have lasted until late last year. I think I had some photos of the place in operation, but I can put my hands on them right now.
Currently a zoning sign on the property suggests it will be changing from C-1 Intensive Commercial to C-2 General Commercial. I'm not sure what that actually means, but to me it suggests a future retail operation.
(Hat tip to commenter tonkatoy)
UPDATE 17 September 2016 -- This is now STS Auto Sales & Repairs. Cola Daily says they opened on 25 September 2014 and that the name stands for Sales To Service: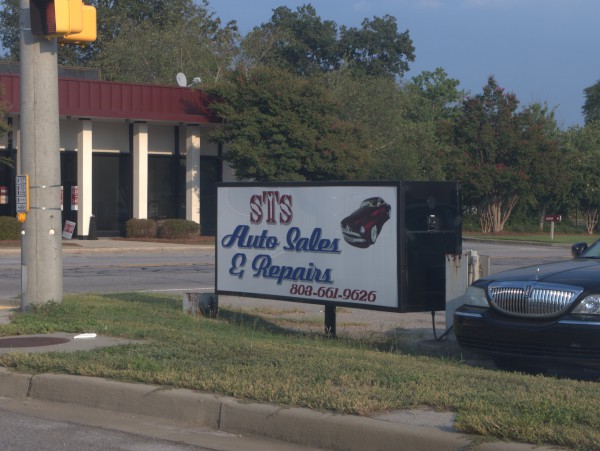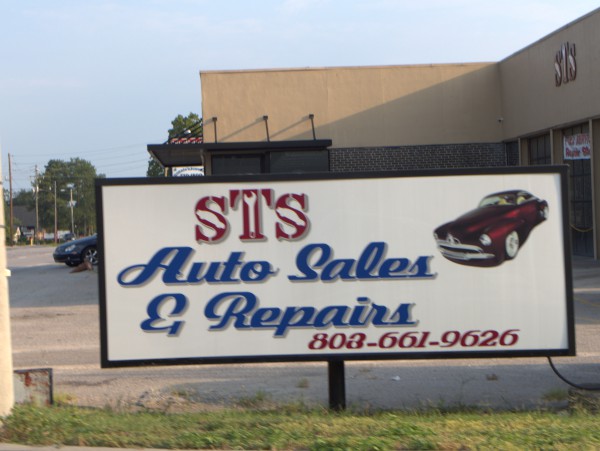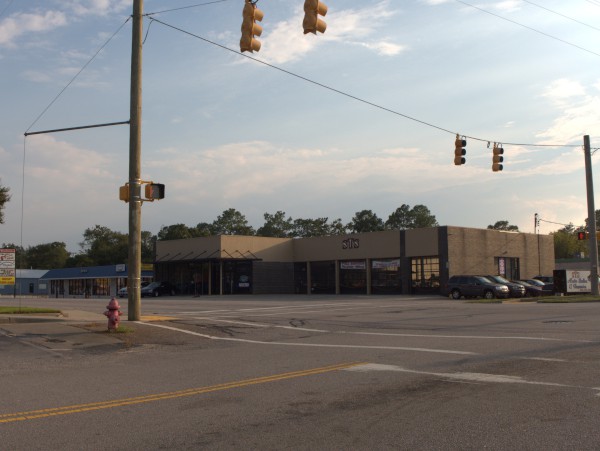 Posted at 11:54 pm in Uncategorized
Posted at 5:06 pm in Uncategorized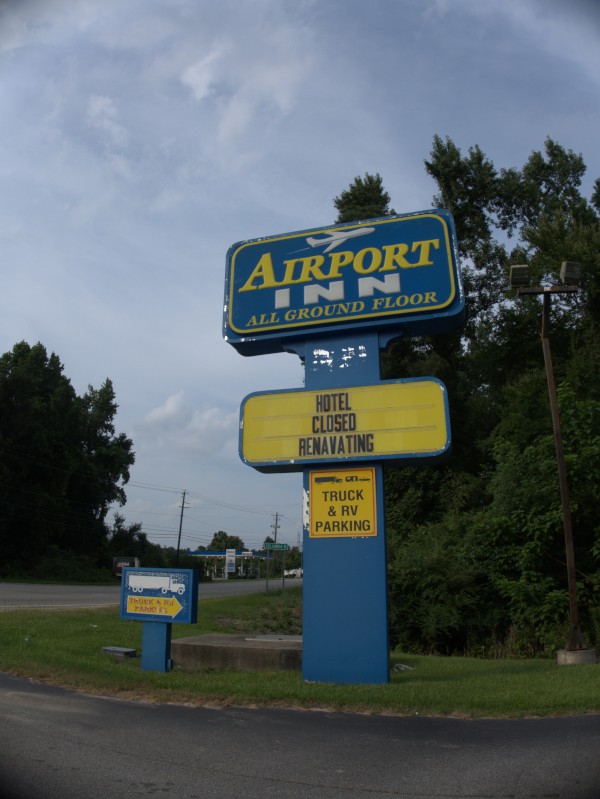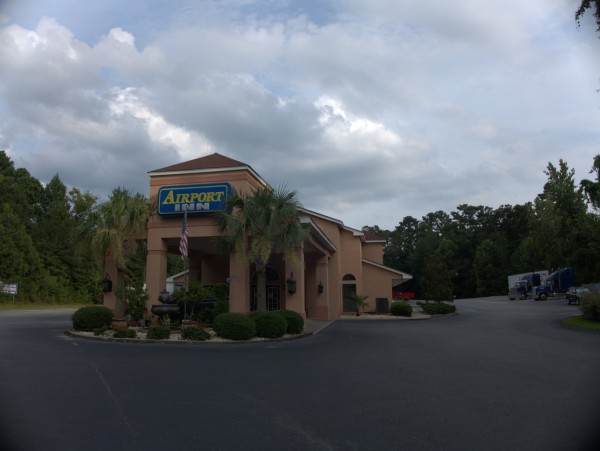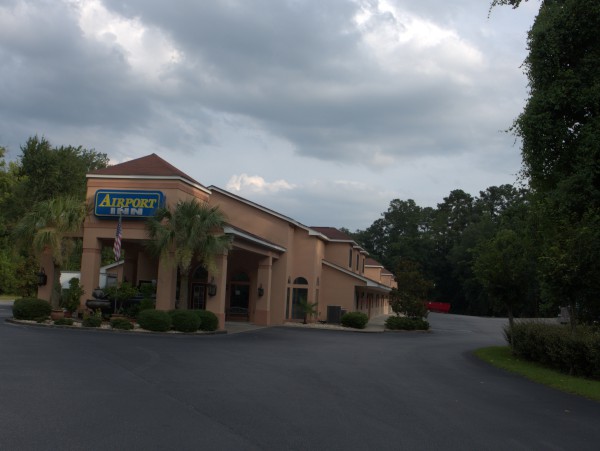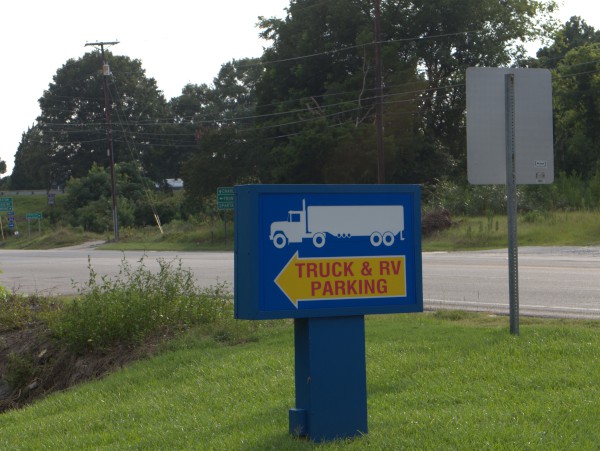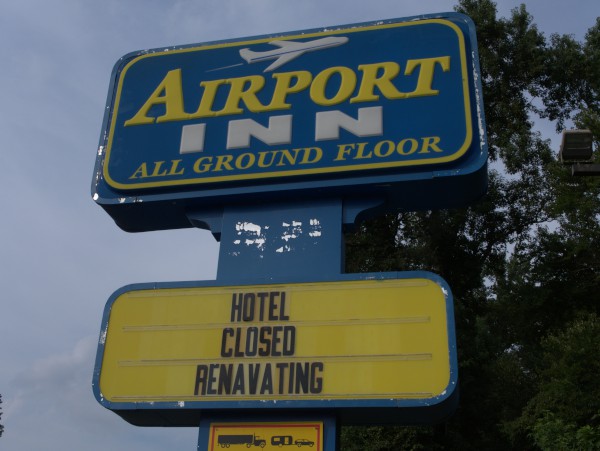 Looks like Airport Inn in Cayce, where ironically all the rooms are ground-floor, is renovating.
I like the blue, white & yellow color scheme on the signs. The building actually looks to be in pretty good shape, at least from a distance.
UPDATE 10 August 2013: Changed incorrect 935 address in post title to correct 1935.
UPDATE 13 May 2014 --Open again: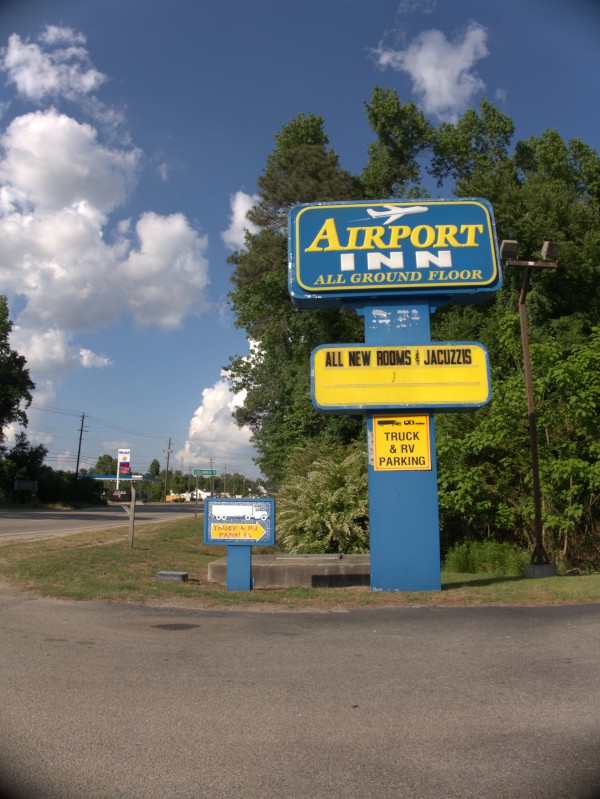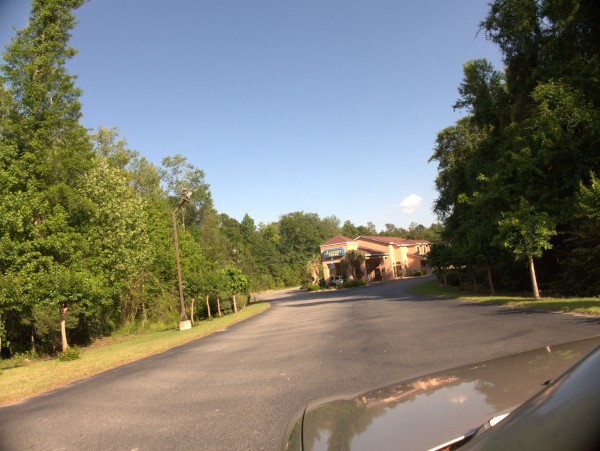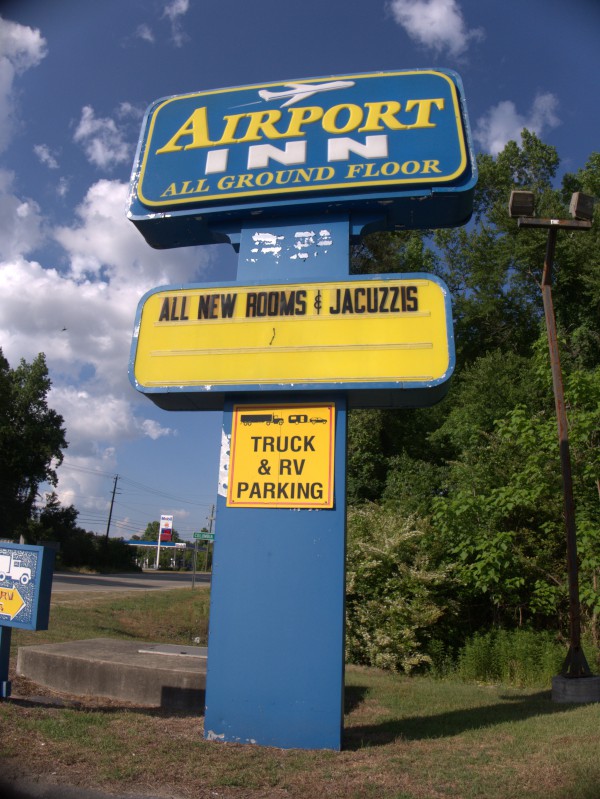 Posted at 12:37 am in Uncategorized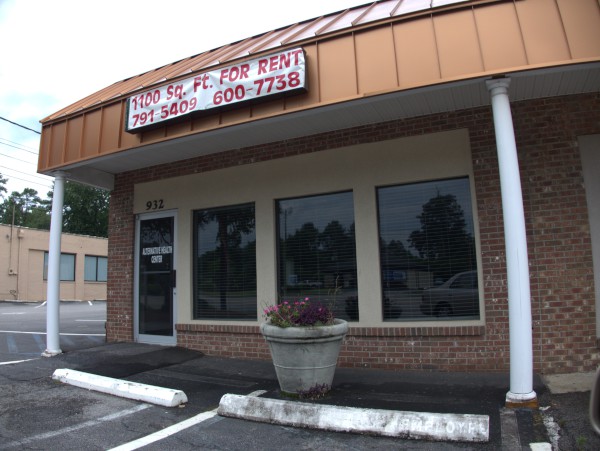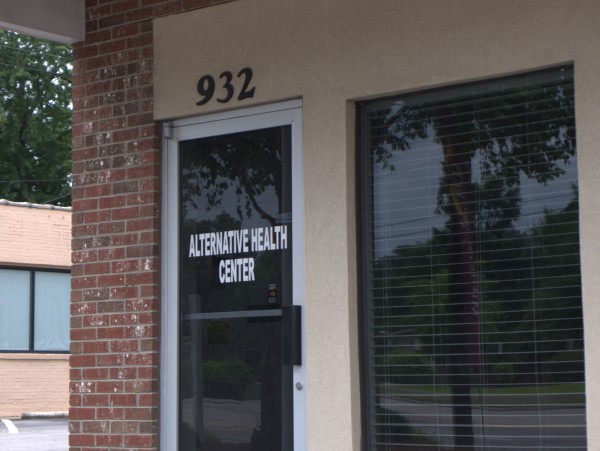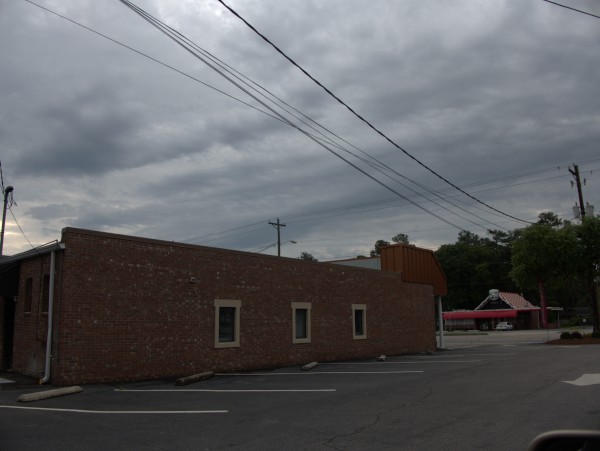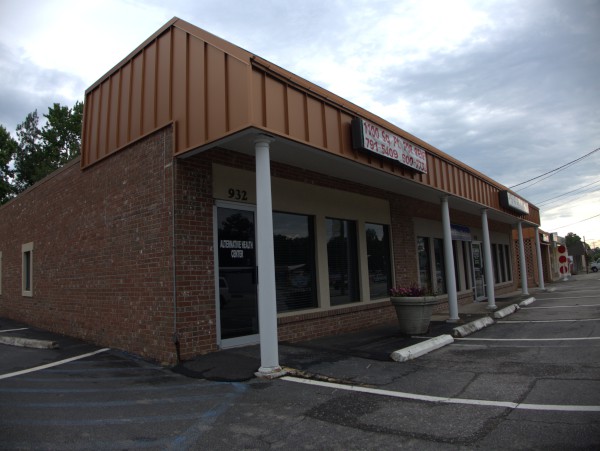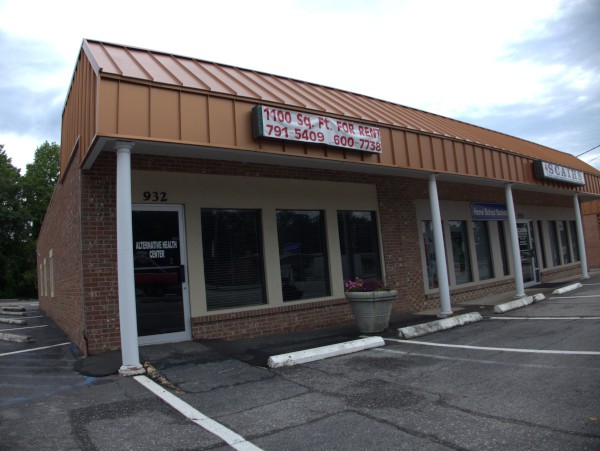 I don't know much about this place, but I believe they moved here (more or less across from Tony's Pizza) from Meeting Street.
Posted at 11:10 pm in Uncategorized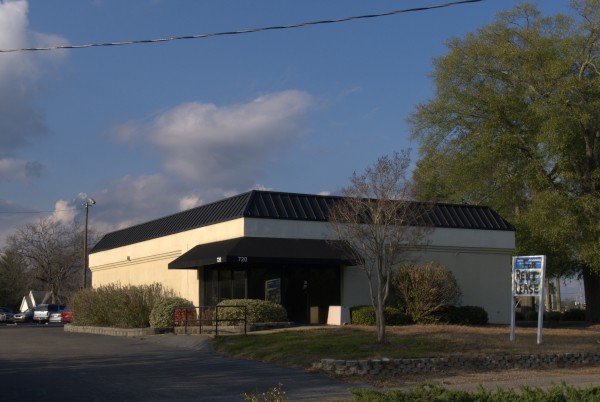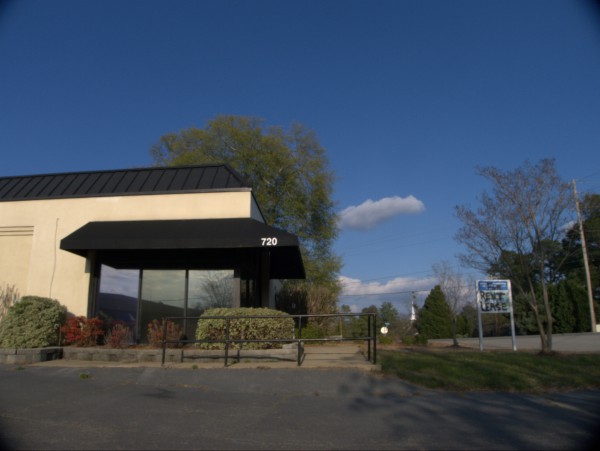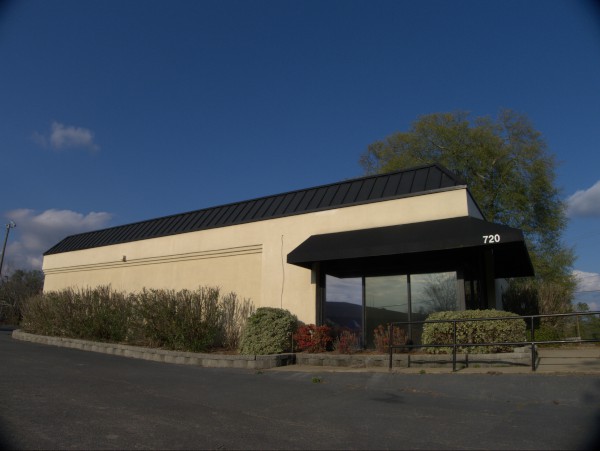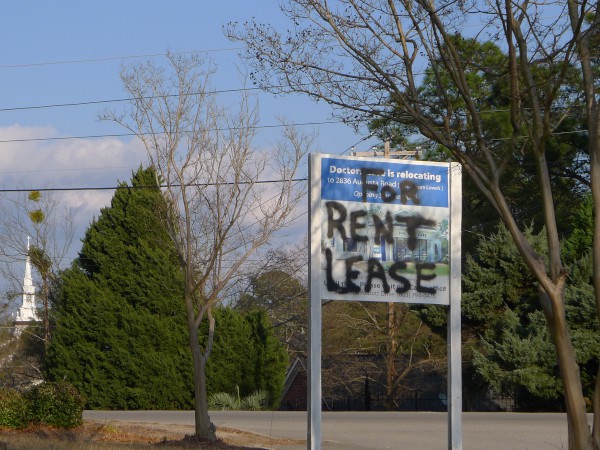 I remember going to this Doctor's Care, in Triangle City right next to the former First Citizens sometime back in the early 2000s for something or other. It was perfectly fine, and they set me up with a prescription with a minimum of waiting.
I had noticed it was closed sometime ago, but never got around to getting any pictures until recently. When I did, I found that it actually is *not* closed -- they actually moved shop to 2836 Augusta Road where they still are. I don't recall any issues with the building, so I'm guessing they simply get more visibility and drive-by traffic at the new location.
Posted at 12:58 am in Uncategorized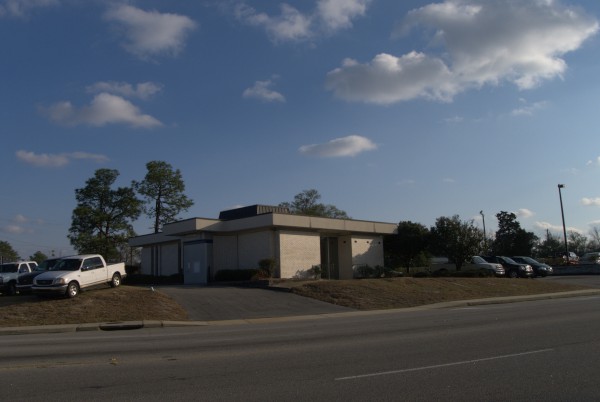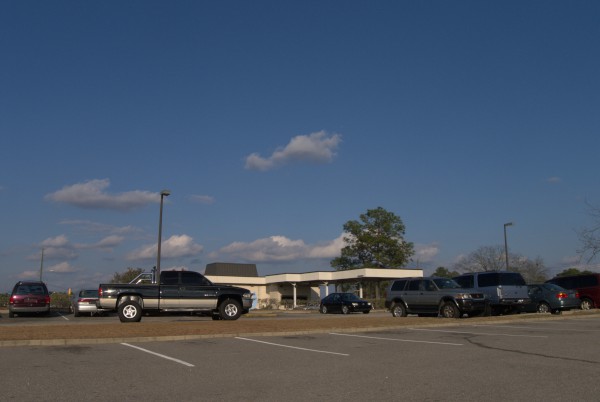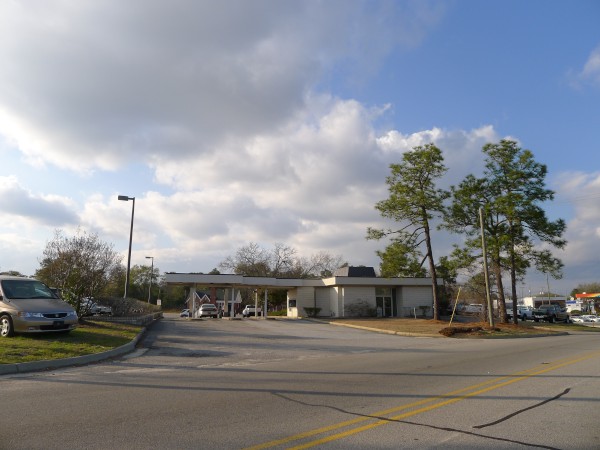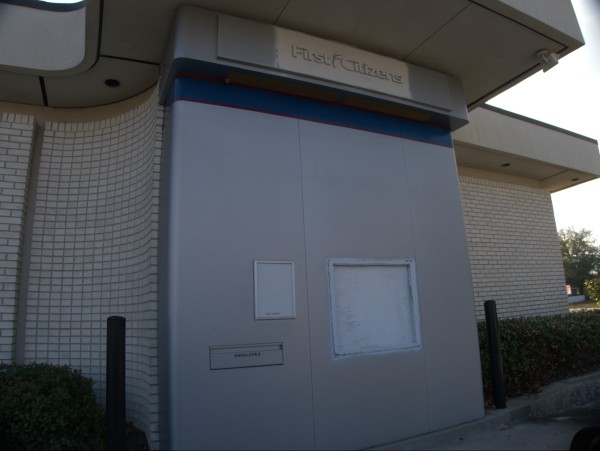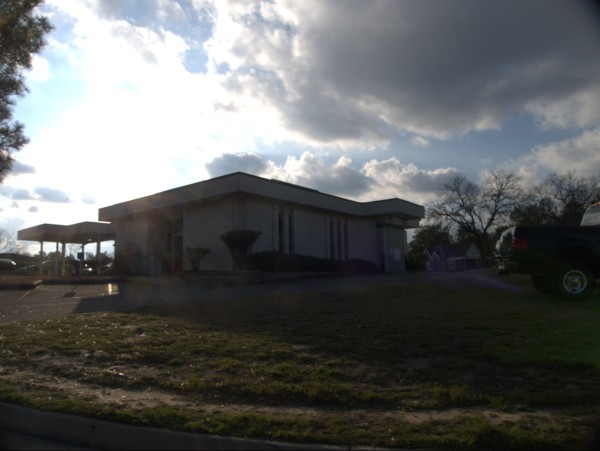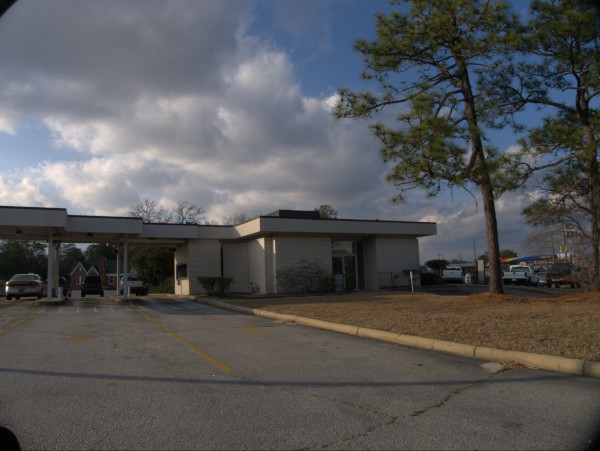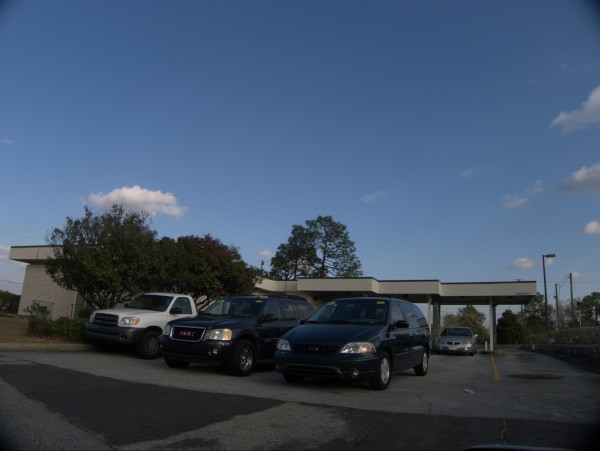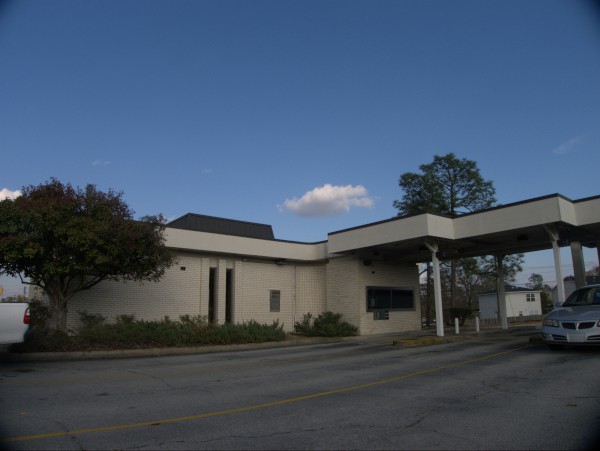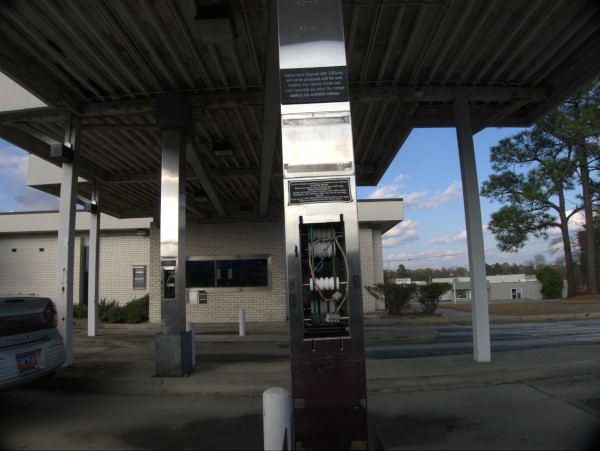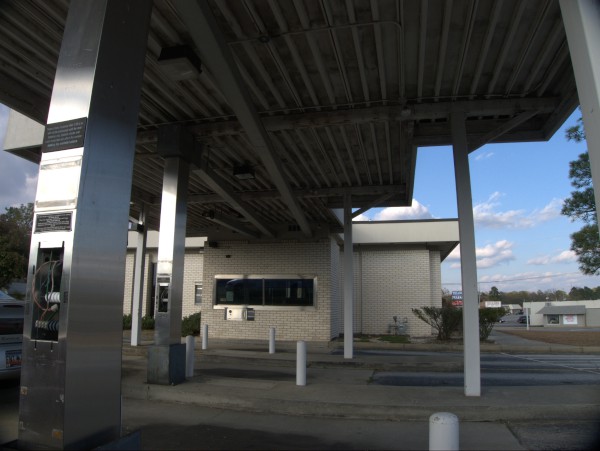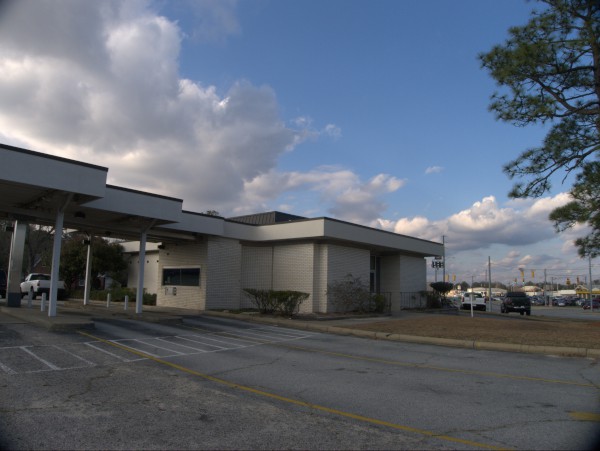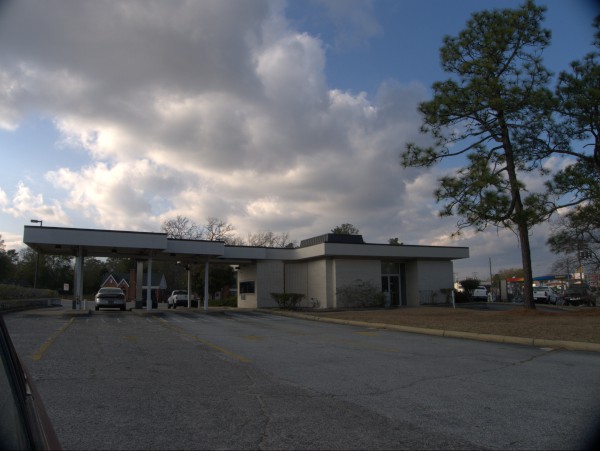 My first thought at seeing this former First Citizens branch at the corner of the Charleston Highway and Platt Springs Road was that there must be some sort of sporting event in the area as the lot was packed full of cars taking advantage of the Sunday bank closure to park there.
A closer inspection revealed the actual facts, which are that the bank is gone, and the lot is being used as an impromptu (I could see no business sign at least..) used car lot. I've heard the old GM described as a bank that sold some cars, perhaps the concept is spreading...
Posted at 3:04 am in Uncategorized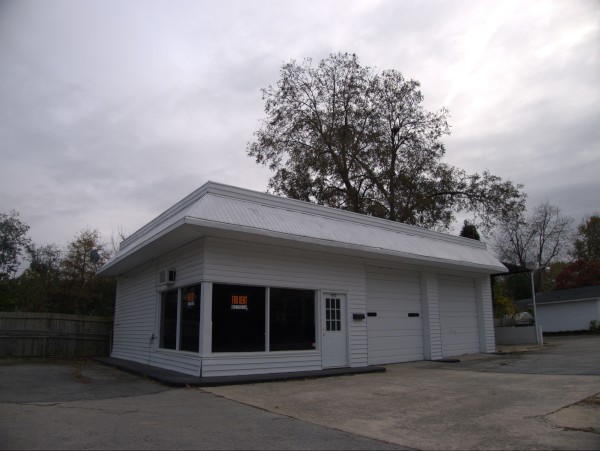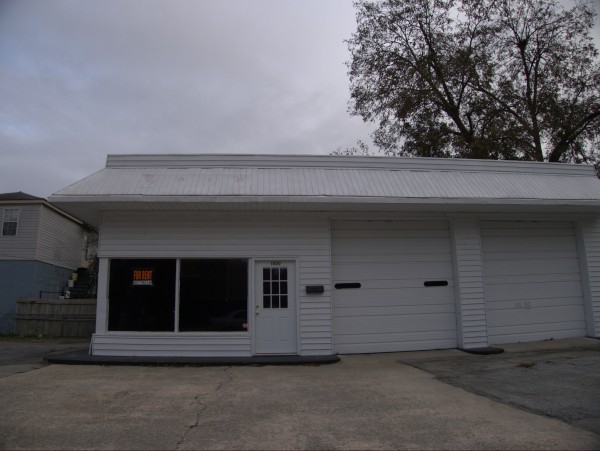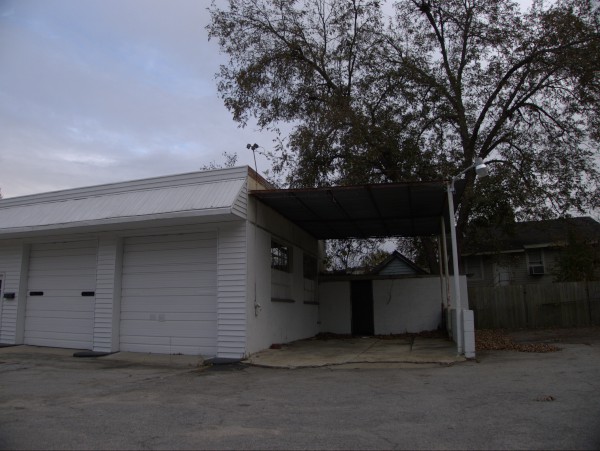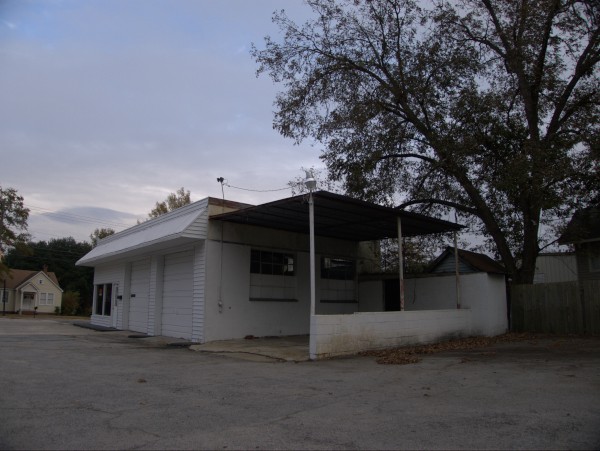 The only real google hit I'm getting for this is RB Marine Service, but it's obvious that this little building at the corner of State & Poplar Streets in Cayce was originally a gas station of some sort. Judging from the general look of the building, I would probably put it in the 1950s, and I'm sure it was full service and the guy would check your battery and tires while the gas was pumping..
I suspect that in the years between then, and whenever RB moved in, it was good number of other things. There's some sort of label scar on the awning, but nothing I can read.
Posted at 12:49 am in Uncategorized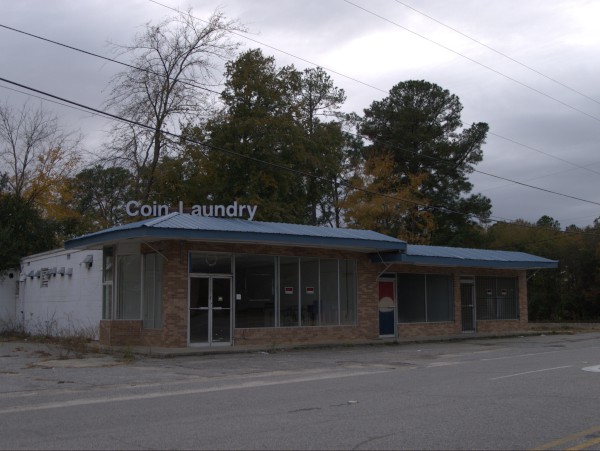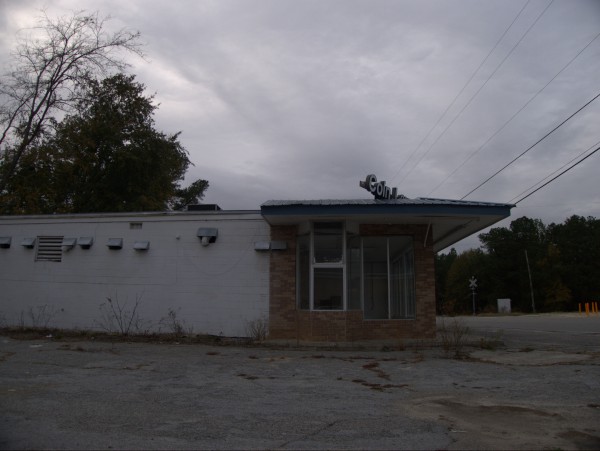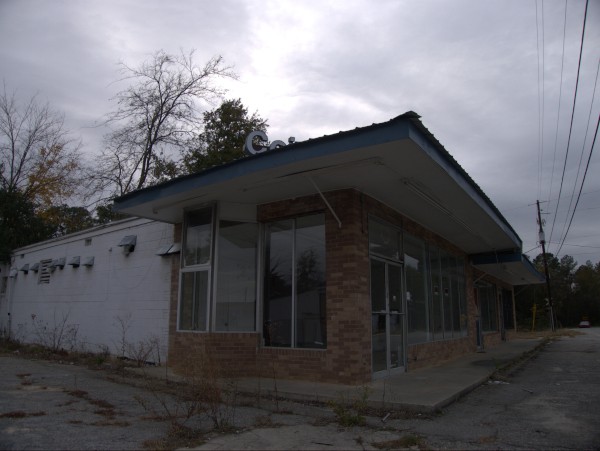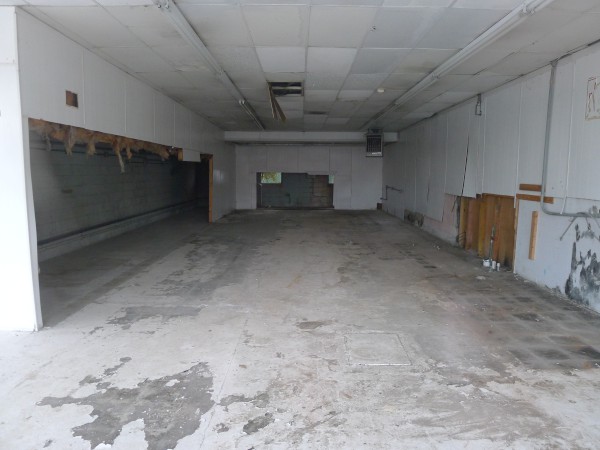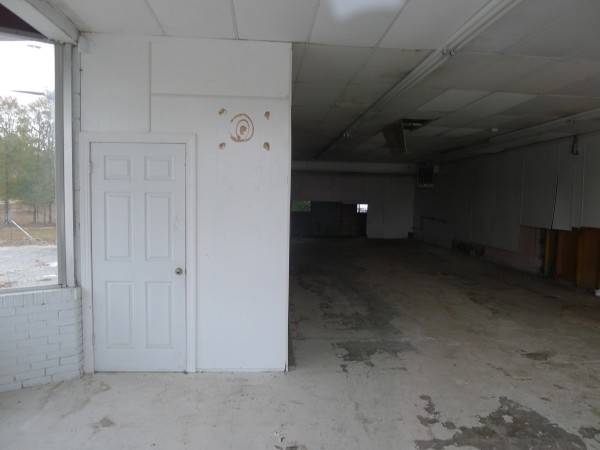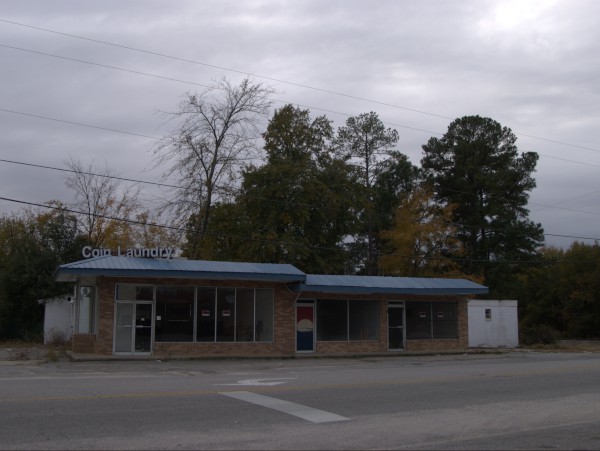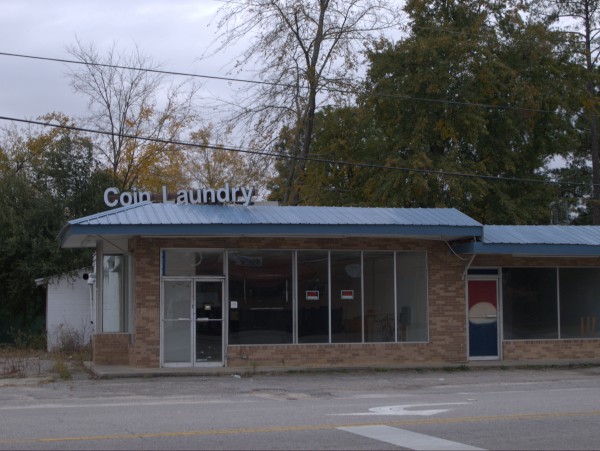 This old laundromat is across the street (Dunbar Road) from Frink Street's Town & Country plaza, and looks to have been vacant for a good while.
City Feet says it was built in 1970. To me it looks a little earlier. These places always had a certain smell, and a certain look, with the soap dispenser machine with its metal levers and slots, the hard plastic bucket chairs welded to a rail, and the plastic high folding tables. And of course, the whish-whish sounds of the washing machine agitators and the clinks of metal buttons each time the jeans got to the top of the dryer drum and fell down again..
UPDATE 14 December 2012: Updated the closing date from "1980s" to "mid-2000s" based on the comments.
Posted at 11:50 pm in Uncategorized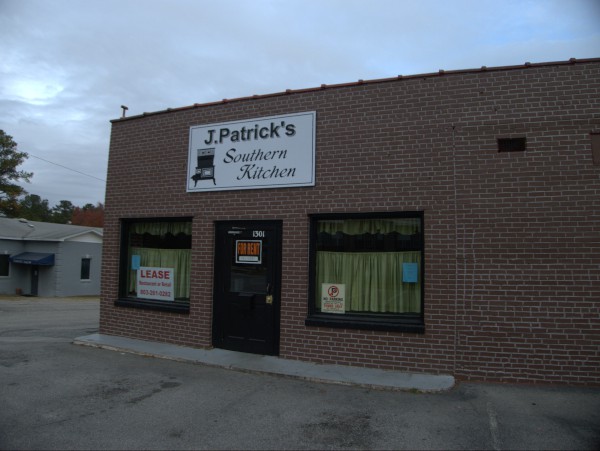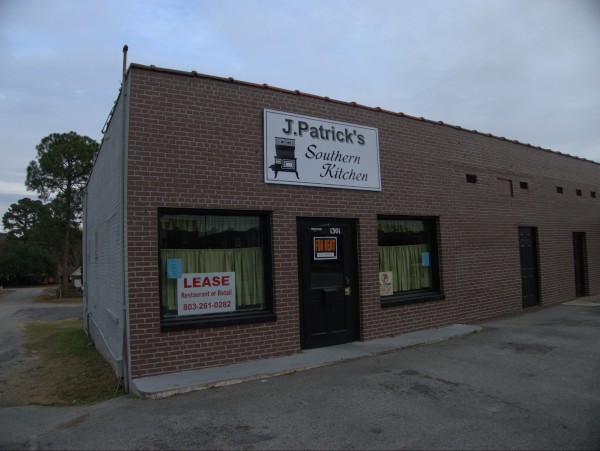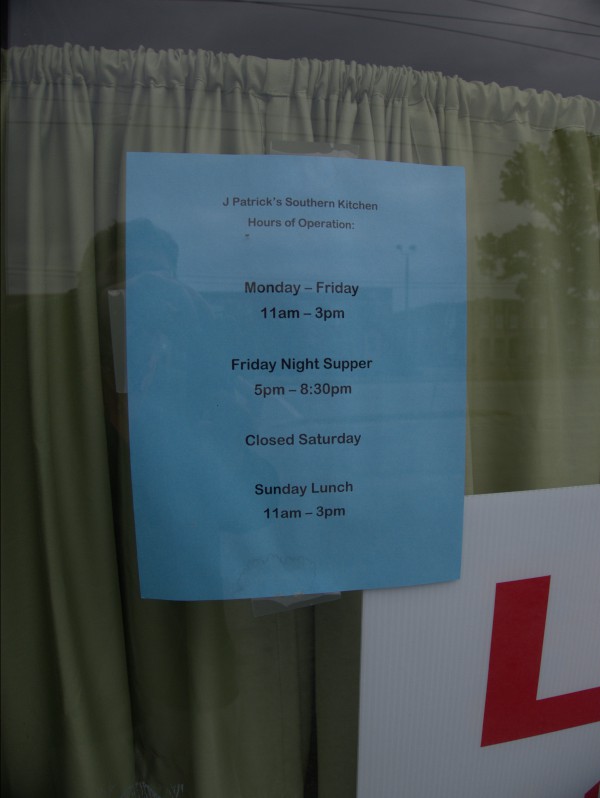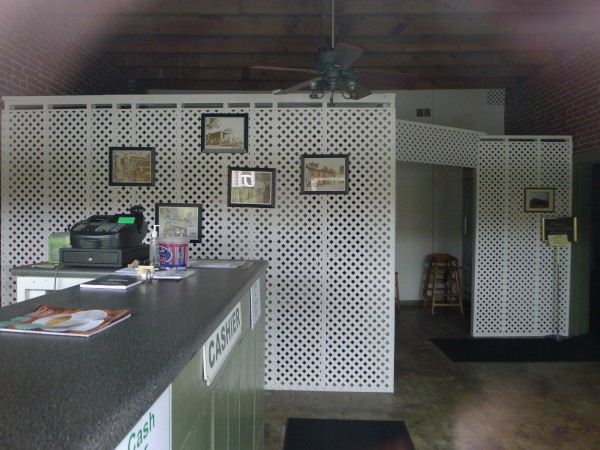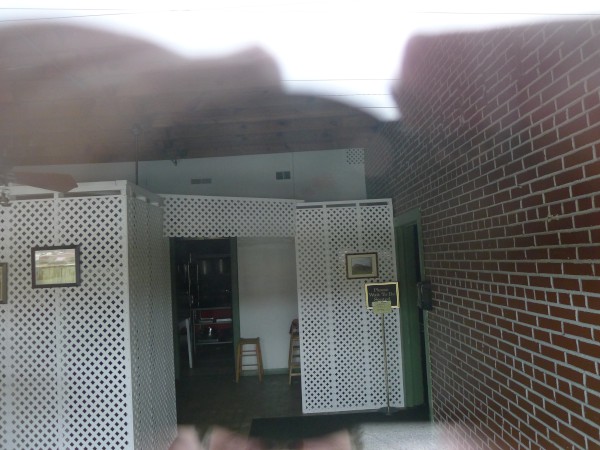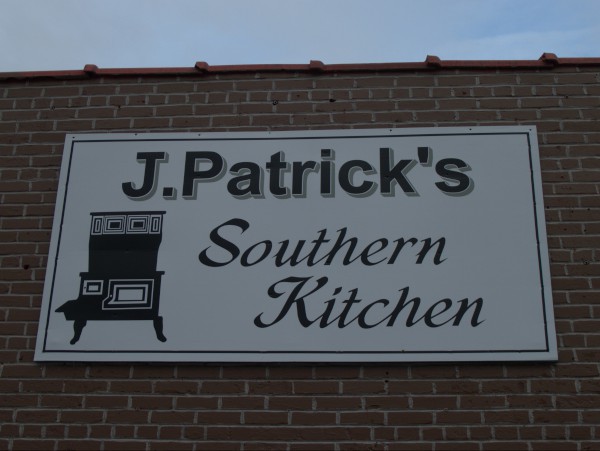 This Cayce home cooking restaurant was at the corner of State & Jansen Streets, right across from Brookland Cayce High School, and right next to the old radio station studio. As you can tell, these pictures were taken on a very grey and gloomy day, otherwise the old brick building would look much more inviting.
I know for a while they advertised themselves online as either the follow-on or alternative operation to the old Southern Skillet when that restaurant closed.
In the event I had never heard of them until quite recently, and never got around to checking them out until it was too late.
(Hat tip to commenter badger)
Posted at 12:54 am in Uncategorized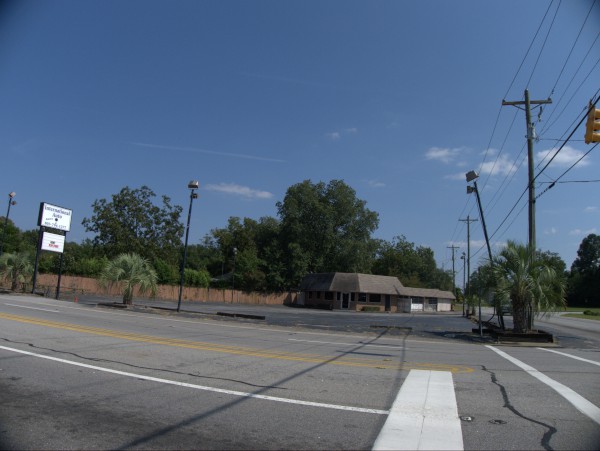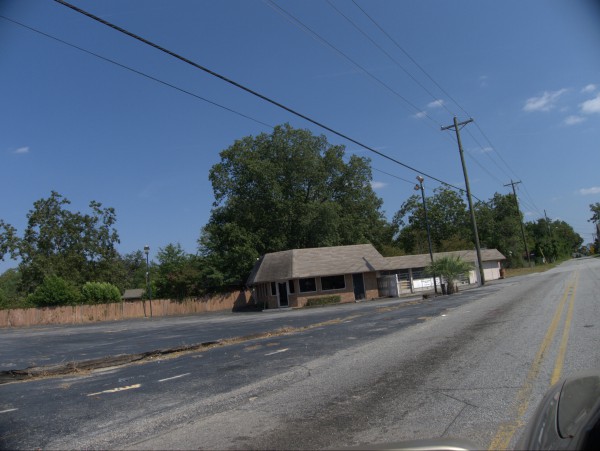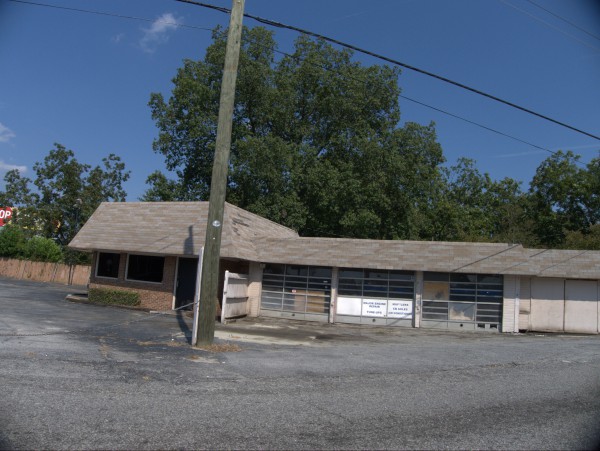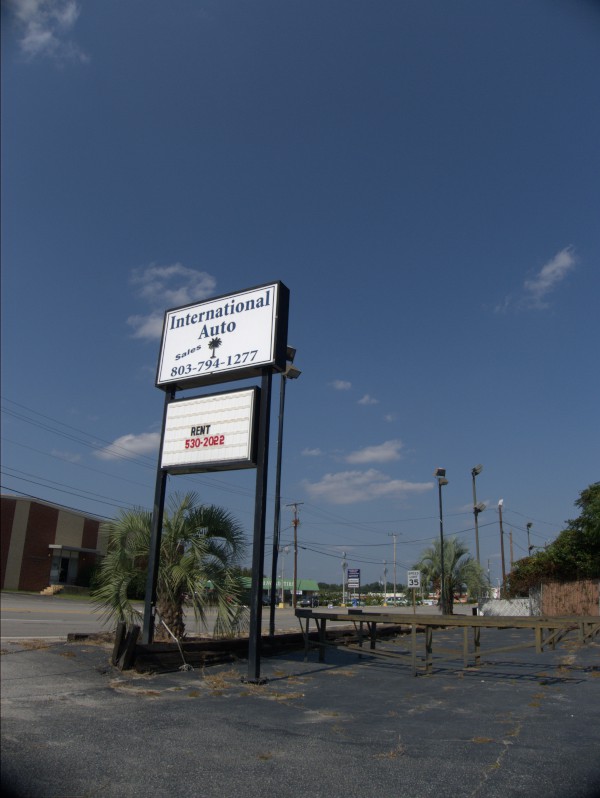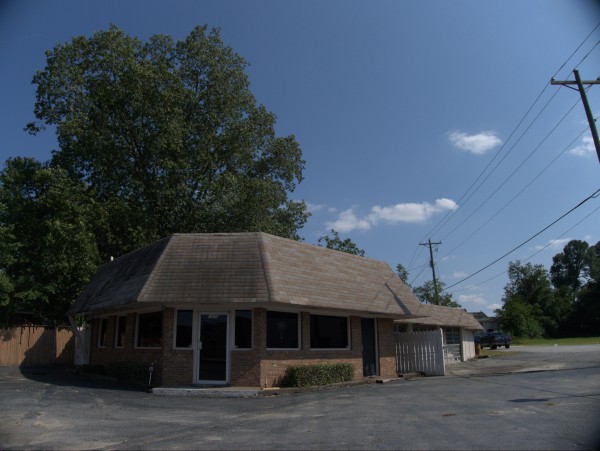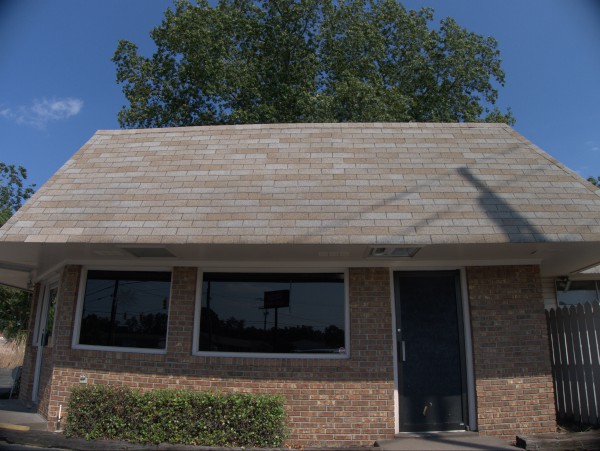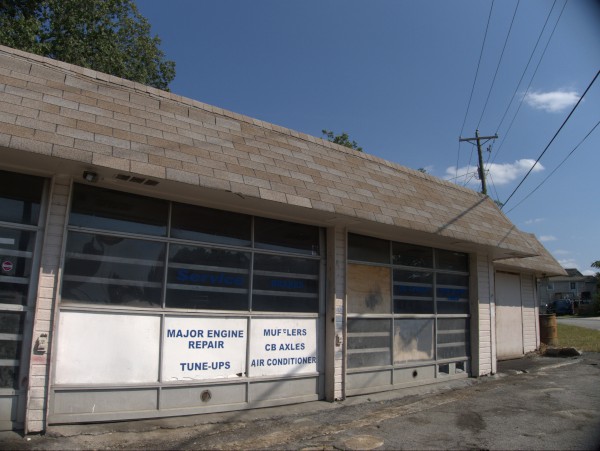 This little auto lot was at the corner of Airport Boulevard and Glenn Street in Cayce. The full name comes from the 2012 phonebook -- as you can see, the roadside sign stops at International Auto Sales.
To me, it looks as though the garage wing of the building might have been added on after the front part was built, leading me to believe this has not always been a car-related spot.