Archive for July, 2010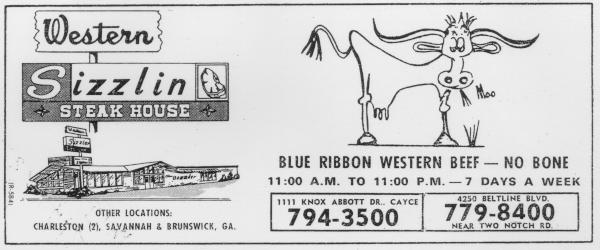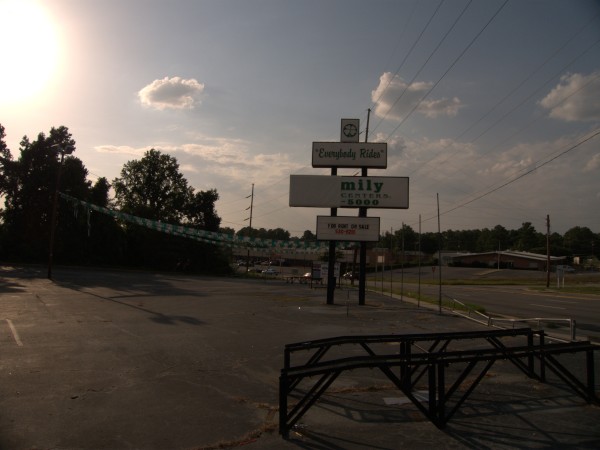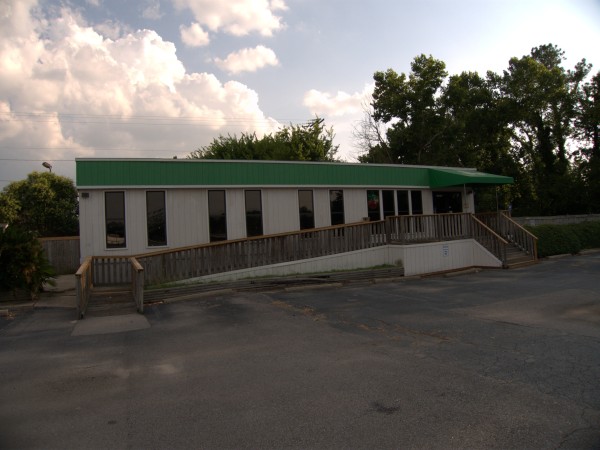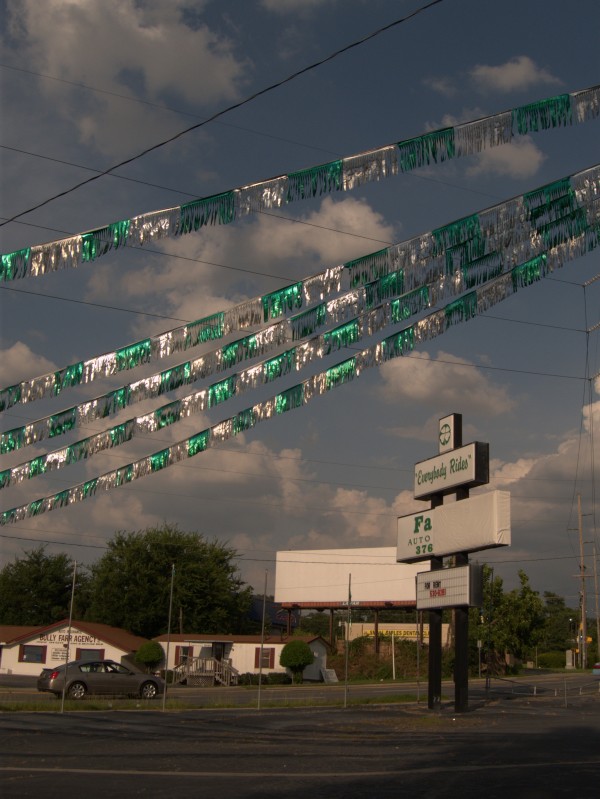 I've written before of my first experiences with a "Steak House" at Ponderosa in Trenholm Plaza, and how after that we became regulars at Quincy's on Two Notch.
After I moved out on my own, I mentally divided steak-houses into tiers. In the top tier were Quincy's and Ryan's. In the middle tier were Western Sizzlin and Golden Corral, while in the bottom tier were Western Steer and various one-offs. These weren't hard and fast, and over time Ryan's went way down in my estimation, while Golden Corral came up while Western Sizzlin stayed solidly middle tier the whole time.
The ad from the 1974 phonebook says there were Sizzlin locations in Charleston, Savannah and Brunswick. By the time I moved to Fayetteville in 1985, there was certainly one there, on Raeford Road within walking distance from my apartment, and I believe there was one nearby on I-95 as well (though it could have been a Steer), which the owner's wife took as a special decorating project producing the most jam-packed-with-decor steak house in existence.
The one in Faytetteville was gone the last time I checked (July 2009), as are both here in Columbia (the one on Knox Abbott was a number of restaurants including Crazy Buffet and Hot China Buffet and is now vacant again). I'm pretty sure the one in Charleston is gone, or at least I've never run into it. I have no idea about the one in Brunswick either, but the one in Savannah ("Pooler", actually) is still going strong. That has been our way-point on trips to Florida for many years, and we take a picture in front of one of their signs on each trip. They seem to keep staff forever, and one of the waitresses always used to recognize my us by remembering my father though she saw him no more than twice a year. Over the years, the buffett has gained in importance in comparison to the "steak" aspect, but it's still solidly middle-tier and comfortable.
After the Sizzlin closed, the place became another restaurant A Touch of Class, which I can't recall at all. Obviously at some point between then and now, the original Sizzlin building was torn down and the Family Auto Centers trailer-office etc was put on the lot, which sold used cars, with the inevitable (though always welcome) fuzzy streamers.
Postscript: Just noticed that in the yellow pages ad, while the main graphic does say Western Sizzlin if you look closely at the pictured building (click through to the higher res shot), the building's sign and the building itself clearly says Western Sizzler!
Posted at 11:29 pm in Uncategorized
Here's an interesting article in The State from yesterday, Views on District 2, then and now. Be sure to expand the picture of the Vista from 1983. I feel as though I should remember a lot more of that picture than I do. I can't plead youth -- I was 22 years old then.
Posted at 1:07 am in Uncategorized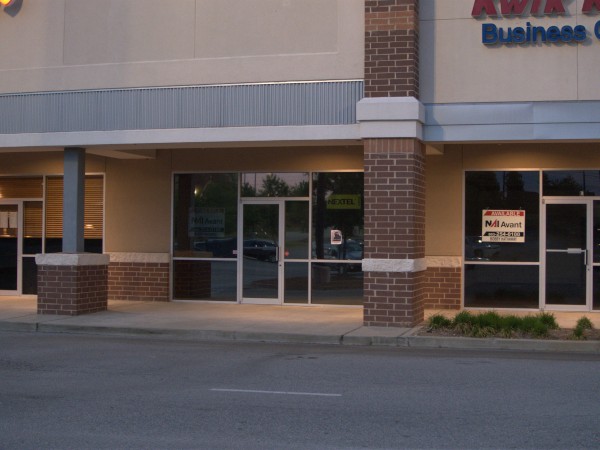 This Sprint/Nextel store was next to the Kwik Kopy Business Center in the Publix plaza, and commenter Chris puts the closing date in 2008, while commenter Michael opines that it moved and then closed for good.
It seems to me that for such a large industry, with so few players, these shops move around and go under a lot more often that I would expect. Back in the day, you knew it was futile to go to the Southern Bell ("We're the phone company, we don't care, we don't have to!") office, but you knew where it was, and that it would be there forever..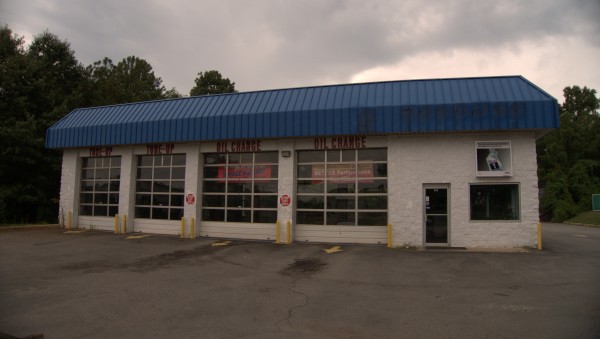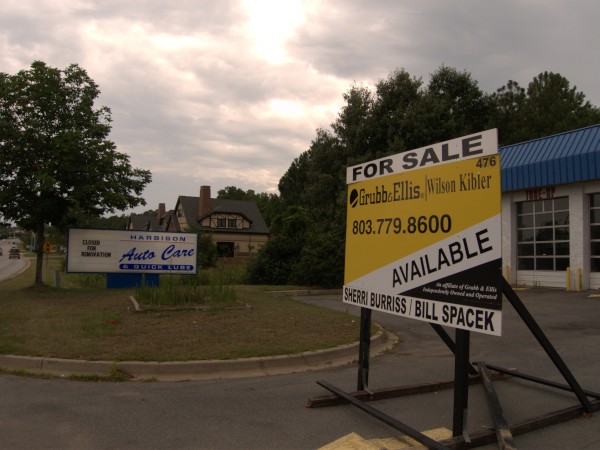 Closed For Renovation
This is the dreaded Closed For Remodeling trope. It seems to me that the majority of businesses that sport such a sign, never re-open. There are a few exceptions, but in general it seems to me that getting into a situation where there's no money coming in, plus lots of expenses is bad news. The right way to remodel is to keep the store open the whole time, even if you have to put the cash registers in the parking lot for a few days. That's how the Forest Drive / I-77 Wal-Mart is doing it, and while it's been a big mess, they've had money coming in every day.
Anyway, as far as I can tell, this business started as a SpeeDee and then transitioned into an independant but similar business. This Irmo businesses web page dates back to March, so I'm assuming the place was open that late. The building was built in 1970 according to Loopnet, so it may well have been a couple of things before.
I think that apart from the remodeling trauma, Harbison may just be a bad location for a business like this. Traffic is so high, that I would never think of going there for something I could get elsewhere on a less busy road.
Posted at 2:13 am in Uncategorized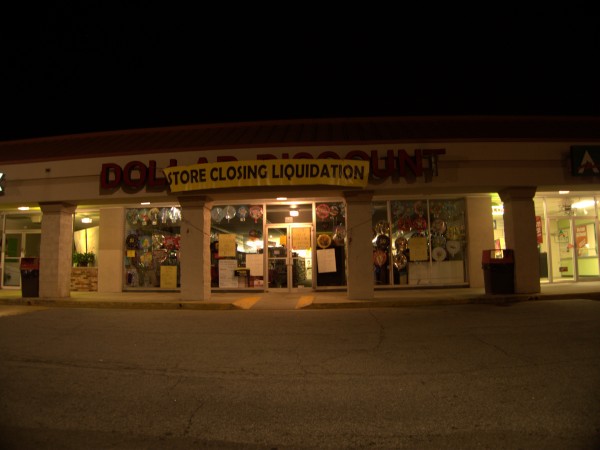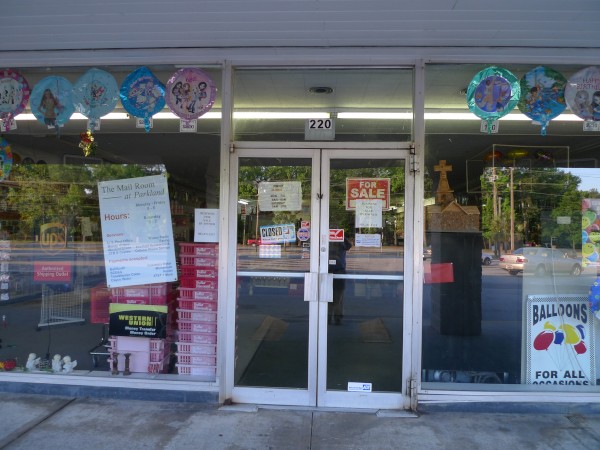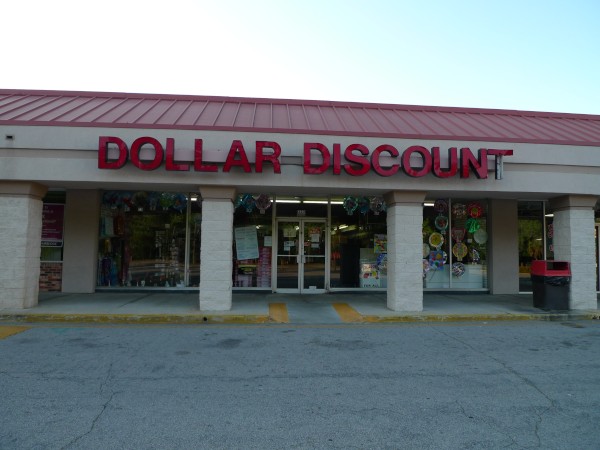 This Dollar Discount store in Parkland Plaza has been "for sale" for a good while, in fact I almost did a post on it before, but they seemed to be in full operation while looking for a buyer, so never did. Driving by tonight, I saw from the banner that they are explicitly closing now. I've never been in this store, but apparently Dollar Discount is a franchaise concept with 140 stores over all and three other stores in South Carolina (Pageland, Effingham and Sumter). I've always liked this kind of store as it gives you a feeling of power to walk in with $5.00 in your pocket and walk out with actual stuff. It seems I can always find something or other that I need or want, and I'll bet the prices are even better right now. This particular store appears to also run a shipping operation called The Mail Room, possibly taking up the slack when the contract post office in Parkland Pharmacy closed.
Once when my cousin noticed an old sign for the company her father used to work for still up on an old barn out in the country, she went to see the owner to try and buy it for her father's birthday. I was with her, and the old gentleman owning the place was a talkative fellow with lots of interesting stories (he claimed that Jimmy Doolittle wanted his help in setting up the Army Air Corps during WWII, but the letter got lost coming from Washington DC to rural SC..). When we asked what the population of the little community was, he said something like "One hundred ninety, same as when I was born. We always figured it stayed the same since every time a baby was born, a man had to leave town". Something of the sort seems to be holding for Parkland Plaza since Ace Hardware is re-opening, just as this store is closing..
UPDATE 29 Oct 2010 -- well the store is definitely gone now: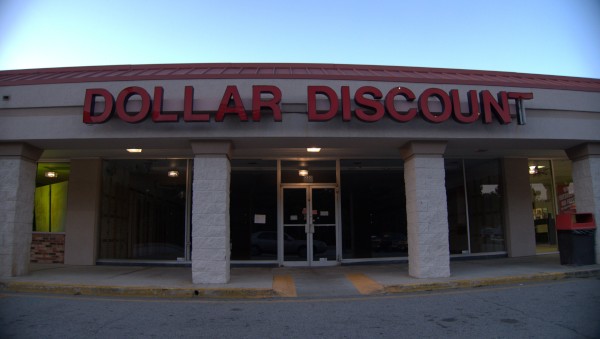 though it is still listed on the Parkland Plaza marquee: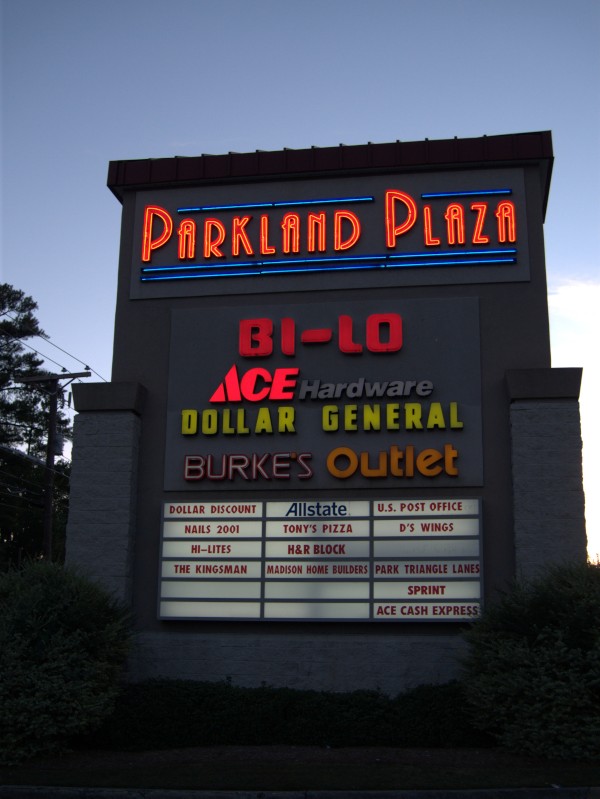 UPDATE 10 January 2012 -- As mentioned by commenter Andrew, this is now a Radio Shack: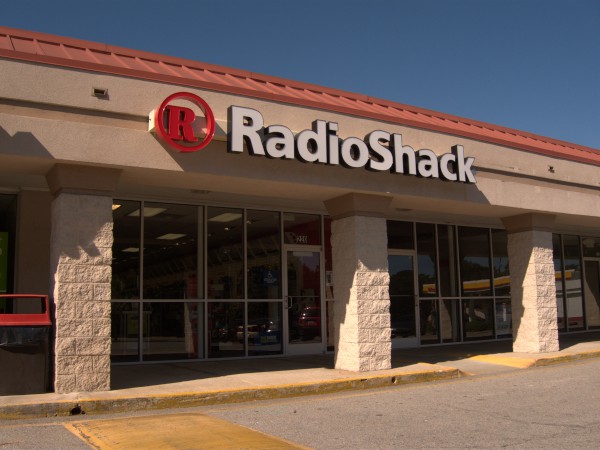 UPDATE 4 March 2013 -- Finally got around to taking a picture of the new (well, not so new at this point!) location of The Mail Room in Granby Villiage on the Charleston Highway: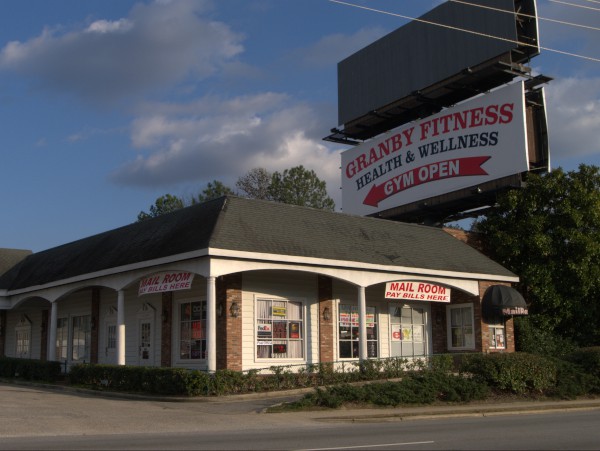 Posted at 12:52 am in Uncategorized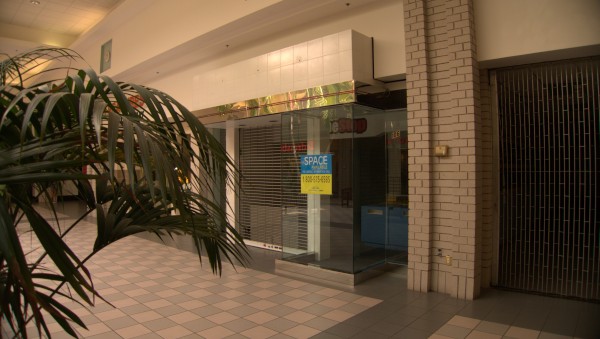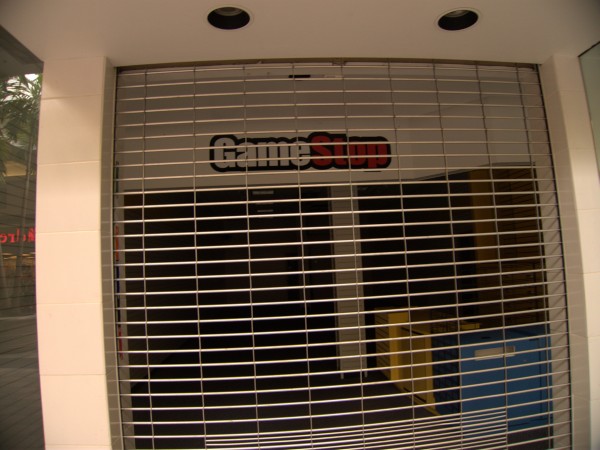 Well, back to Dutch Square for another closing...
Gamestop was in Dutch Square on the south side of the main corridor just down the hill from customer service, and the Eckerd's/Piccadilly side corridor.
I don't know a lot about modern video gaming (give me Galaga, Gorf, Joust,Pengo any day..), but this is the third such store that I am aware of closing in the past year (after Game Crazy on Garners Ferry, and Play N Trade on Forest Drive). On the other hand, the Gamestop on Harbison is still going, so it's more likely an artifact of the continuing downward spiral of Dutch Square than anything else.
(Hat tip to commenter Jason.)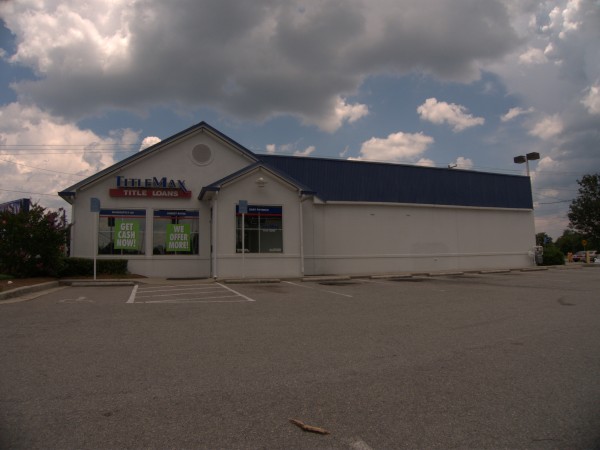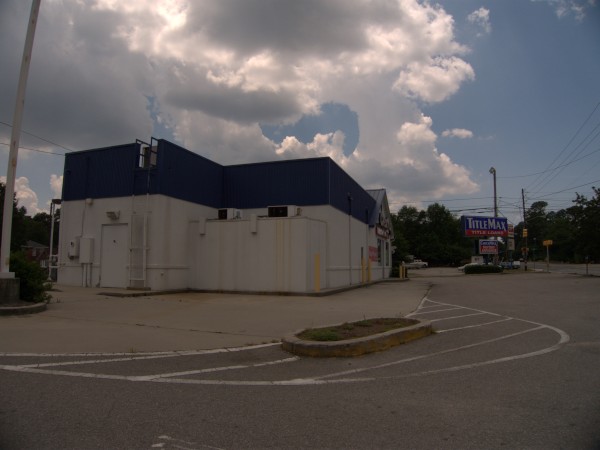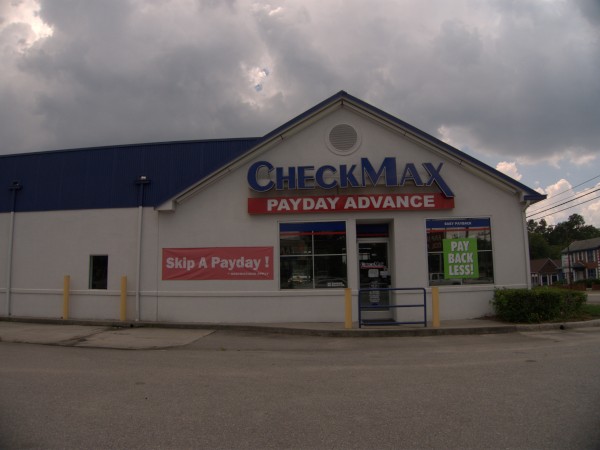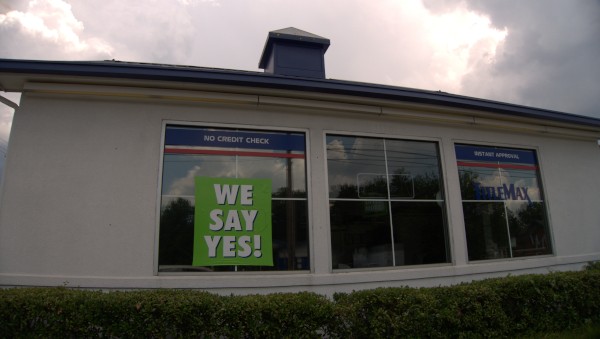 This building, on North Main at the intersection with Sunset Drive, was obviously a fast-food joint of some kind, but I'm not sure which one. I believe at one time or another, a commenter said it was a Church's Chicken, but the street numbers don't match for that. If anyone can identify it, I will change the post title to reflect that.
Currently, it's a TitleMax/CheckMax which seems to be one of those chains favoring old fast-food locations. Interestingly, directly across the street is another "hermit crab" operation, a Family Dollar which moved into the old Eckerd's.
UPDATE 15 July 2010: OK, based on the comments (and confirmed by the 1998 phonebook), this place is identified as a Long John Silver's and I'm changing the post title accordingly.
Posted at 11:23 pm in Uncategorized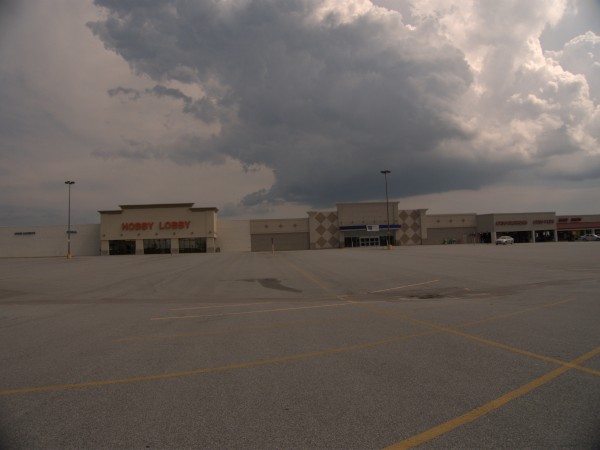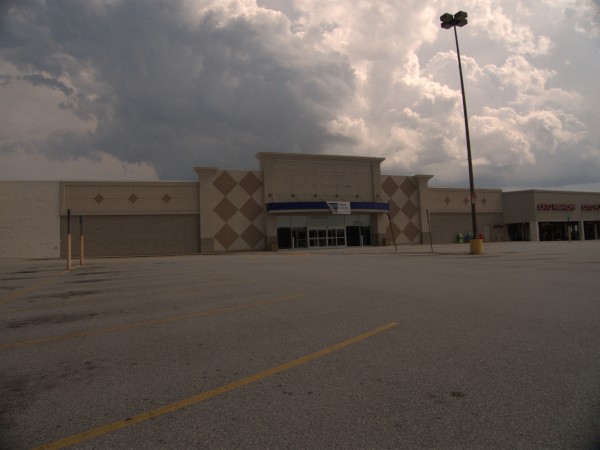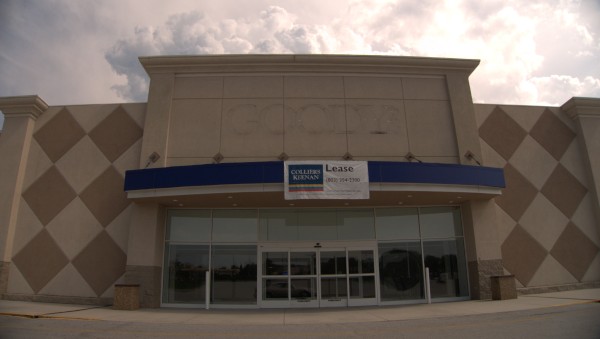 There were three Goody's locations in Columbia, one on Two Notch Road, one on Bower Parkway and a final one here on Augusta Road in West Columbia. As mentioned in the other posts, the chain went Chapter 11 in 2008 and closed all their Columbia stores.
The one on Bower Parkway has has a couple of temporary tenants like a "Giant Book Sale" and one of those indoor flea-market type things they have at Jamil from time to time. The one on Two Notch is going to have Joann Fabrics as a new tenant, but as far as I know this one near the West Columbia Wal-Mart and I-26 has never had anything set up shop, even on a temporary basis.
The Loopnet listing says there's 31,609 square feet that can be subdivided, but it's been two years already, so I'm not going to hold my breath.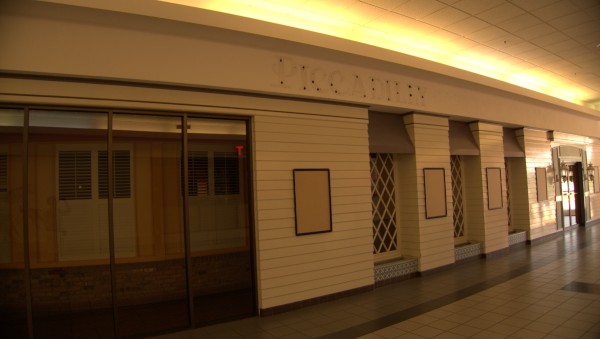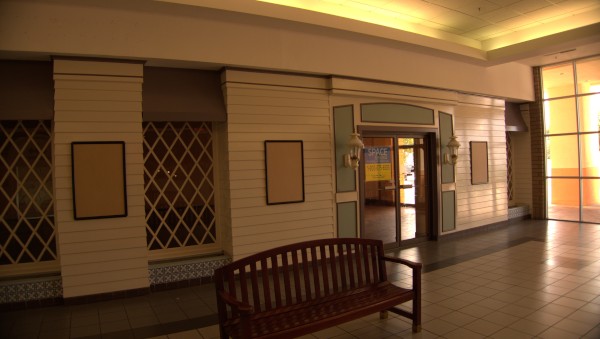 Well, another original Dutch Square merchant bites the dust. This cafeteria started with the mall as a Morrison's back in 1970. At some point, Piccadilly bought the Morrison's chain, and the place stayed open with mearly a nameplate change, so I do consider it the same operation over the whole period. The place was on the north side of the mall, on the west entrance corridor, the one where Edkerd's used to be.
I don't believe I have eaten in a cafeteria since the early 1990s. In my mind, they were always associated with visits by elderly relatives, and involved liver, weird rice that didn't stick together like it should, and various carrot concoctions. I do believe the last one I ate in was, in fact, a PIccadilly. I had just started working in Augusta Georgia, and for some reason or other we needed some maps at the office to plan a trip (this was pre Mapquest), so a co-worker and I drove down to the ill-fated Regency Mall on the Gordon Highway to visit a bookstore and eat lunch. I could tell the minute we stepped inside the mall that it was on its way down (what can you expect when the anchor store was Montgomery Ward?), but nonetheless we got our maps and stepped into the Piccadilly. I saw enchiladas, and made the mistake of thinking that cafeteria enchiladas would be like mexican-restaurant enchiladas -- man, they were bad! (To go even further afield, I was probably the slowest guy this co-worker knew, and he was the fastest guy I ever knew. Not on this trip, but on one of our lunch trips, he locked me into his car and was already back into our building before I even realized the inside locks wouldn't work without a key..)
Anyway, with the closure of Piccadilly, I believe only Radio Shack and The Rogue remain from the original contingent of Dutch Square stores.
(Hat tips to commenters Andrew & Joe.)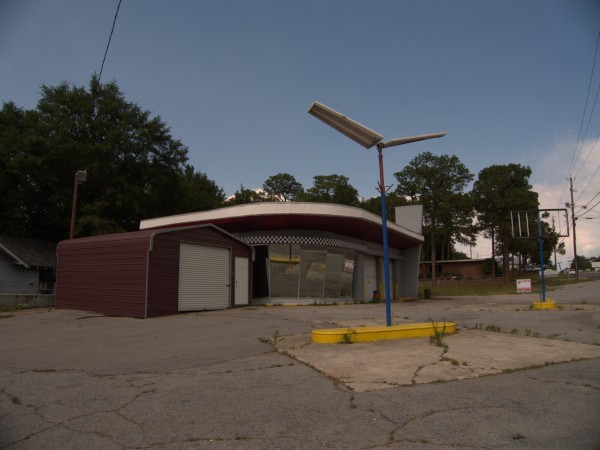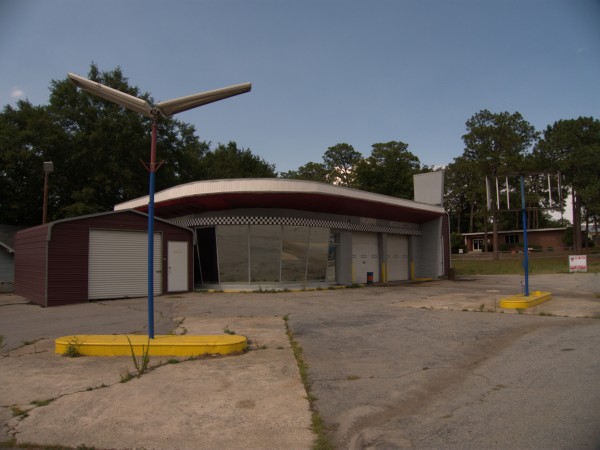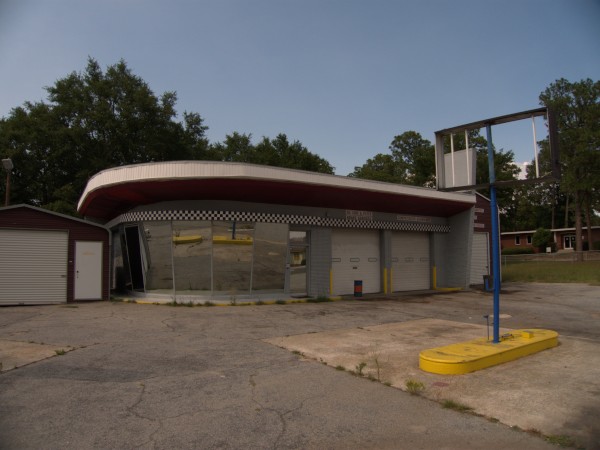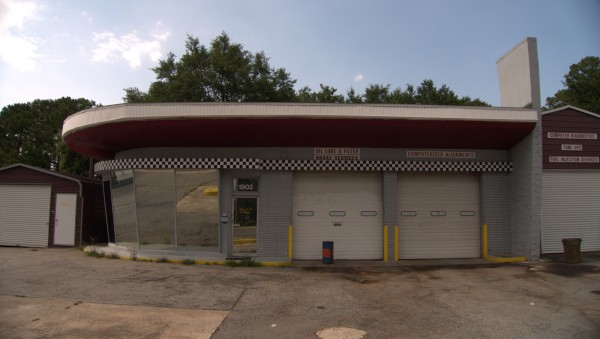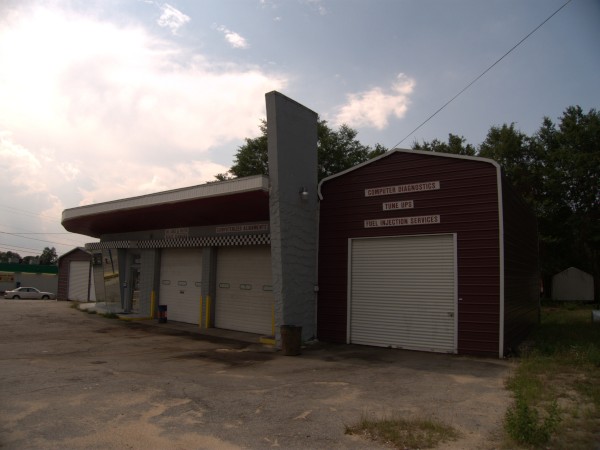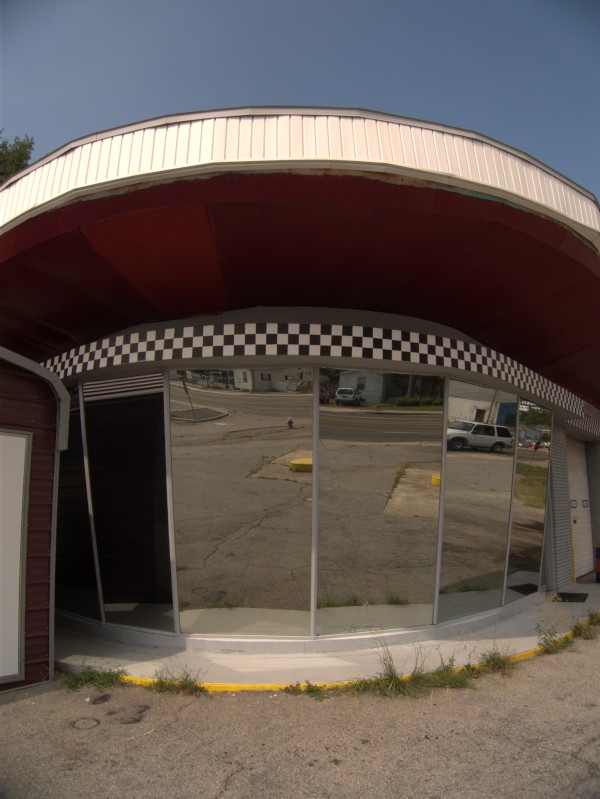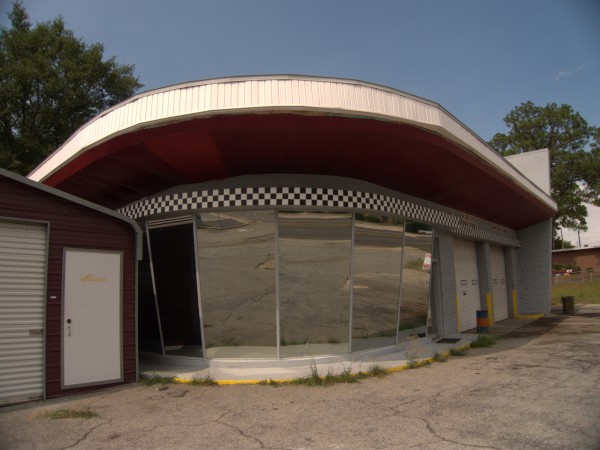 I really like this building on US-1 near Wal Mart, or at least the classic part of it -- I could do without the two prefab sheds at each end. Whenever I see a gull-wing light tree like the one on the left (west) side of the lot, I get a real feeling of nostalgia. When I was a kid in the mid 1960s, we would take US-301 to Florida every summer and Christmas, and somewhere along that route, there was a big abandoned truck-stop. I don't know where it was exactly, though it was fairly early on the trip, so it was probably in South Carolina (and as we went South, it was on the left). Anyway, the lot was strewn with those gull-wing lights and it always made a big impression on me.
Aside from the light, the canted wrap-around bay windows on the west end are another really nice touch, as is the trapezoidal riser on the east end. They don't make 'em like that anymore. I would guess the building started as a gas station, probably in the late 1950s, but I don't really know.
As of now, KC Customs & Detailing still has a web page up, and from that I can definitely say they were in this spot as late as February 2010. There are also some shots of the building with the KC signage still up.
UPDATE 15 Jan 2011 -- It's now Poppa Joe's New & Used Tires: