Archive for the 'West Columbia1902 Autusta Road' tag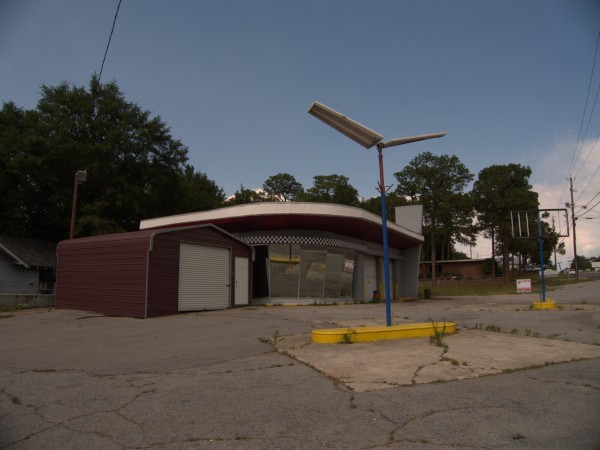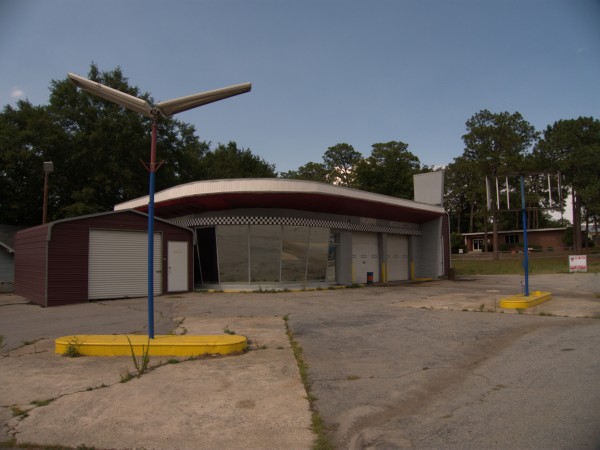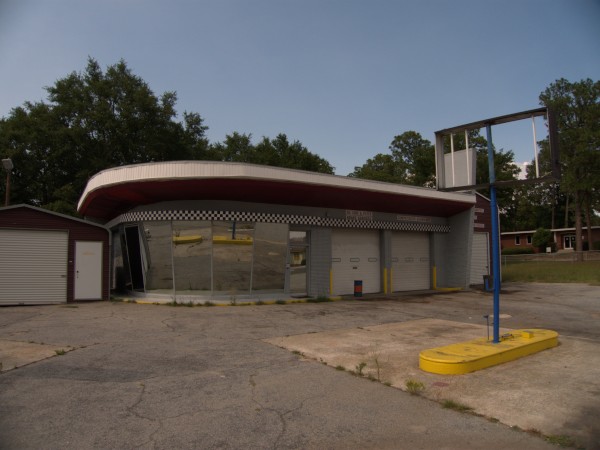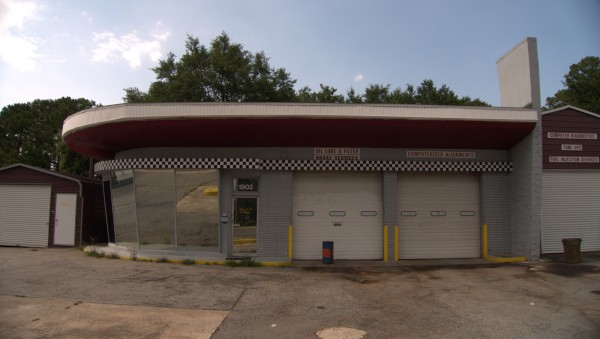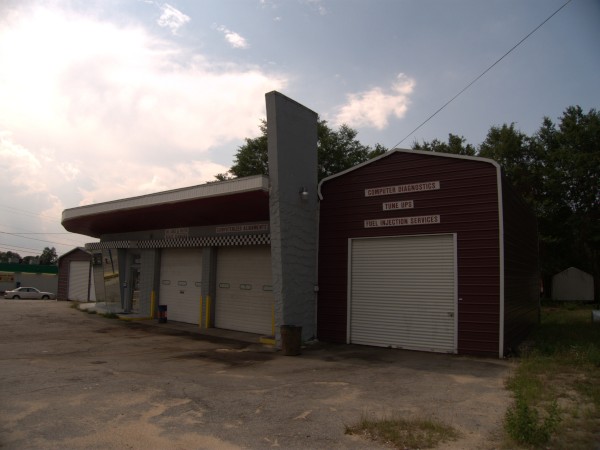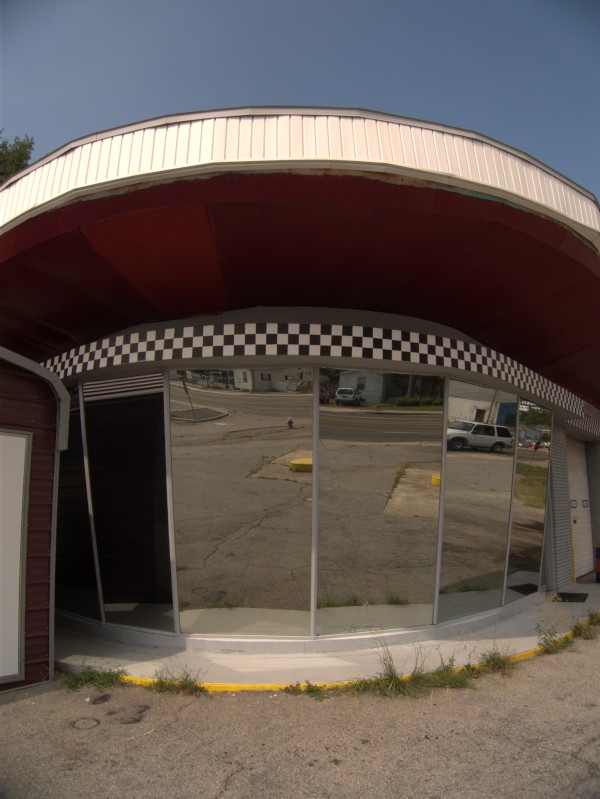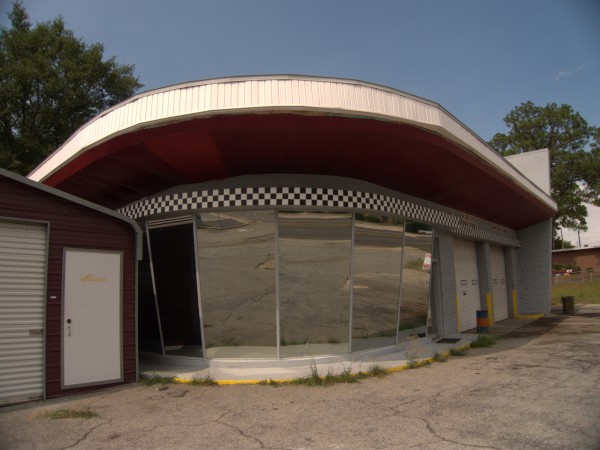 I really like this building on US-1 near Wal Mart, or at least the classic part of it -- I could do without the two prefab sheds at each end. Whenever I see a gull-wing light tree like the one on the left (west) side of the lot, I get a real feeling of nostalgia. When I was a kid in the mid 1960s, we would take US-301 to Florida every summer and Christmas, and somewhere along that route, there was a big abandoned truck-stop. I don't know where it was exactly, though it was fairly early on the trip, so it was probably in South Carolina (and as we went South, it was on the left). Anyway, the lot was strewn with those gull-wing lights and it always made a big impression on me.
Aside from the light, the canted wrap-around bay windows on the west end are another really nice touch, as is the trapezoidal riser on the east end. They don't make 'em like that anymore. I would guess the building started as a gas station, probably in the late 1950s, but I don't really know.
As of now, KC Customs & Detailing still has a web page up, and from that I can definitely say they were in this spot as late as February 2010. There are also some shots of the building with the KC signage still up.
UPDATE 15 Jan 2011 -- It's now Poppa Joe's New & Used Tires: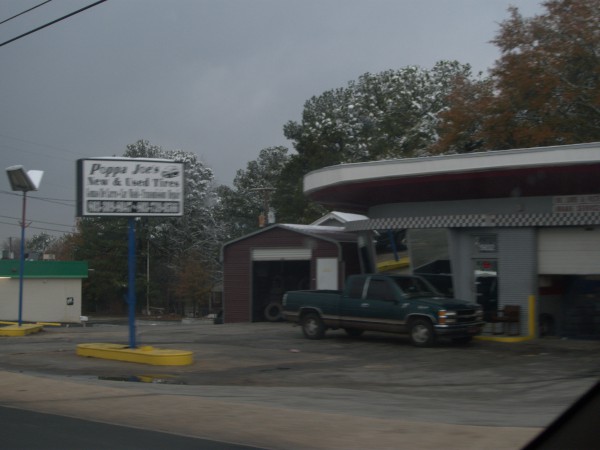 UPDATE 14 April 2018 -- Adding "Texaco" to the post title based on the comments