Posted at 11:18 pm in Uncategorized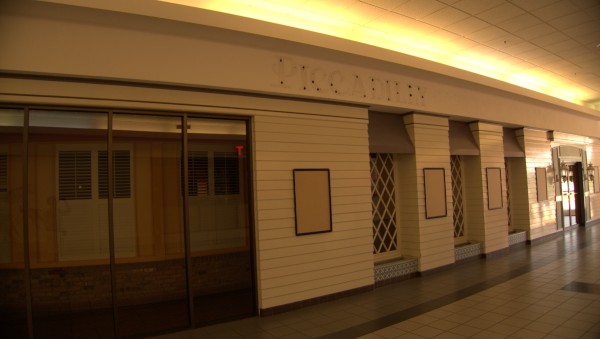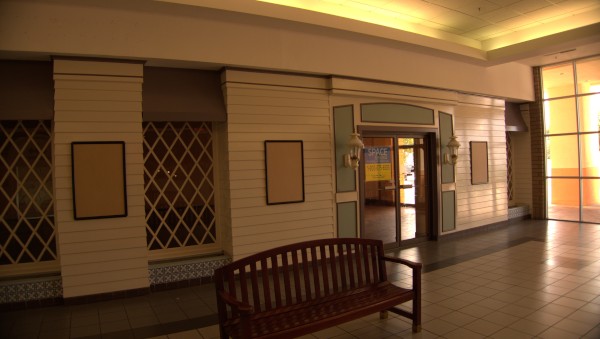 Well, another original Dutch Square merchant bites the dust. This cafeteria started with the mall as a Morrison's back in 1970. At some point, Piccadilly bought the Morrison's chain, and the place stayed open with mearly a nameplate change, so I do consider it the same operation over the whole period. The place was on the north side of the mall, on the west entrance corridor, the one where Edkerd's used to be.
I don't believe I have eaten in a cafeteria since the early 1990s. In my mind, they were always associated with visits by elderly relatives, and involved liver, weird rice that didn't stick together like it should, and various carrot concoctions. I do believe the last one I ate in was, in fact, a PIccadilly. I had just started working in Augusta Georgia, and for some reason or other we needed some maps at the office to plan a trip (this was pre Mapquest), so a co-worker and I drove down to the ill-fated Regency Mall on the Gordon Highway to visit a bookstore and eat lunch. I could tell the minute we stepped inside the mall that it was on its way down (what can you expect when the anchor store was Montgomery Ward?), but nonetheless we got our maps and stepped into the Piccadilly. I saw enchiladas, and made the mistake of thinking that cafeteria enchiladas would be like mexican-restaurant enchiladas -- man, they were bad! (To go even further afield, I was probably the slowest guy this co-worker knew, and he was the fastest guy I ever knew. Not on this trip, but on one of our lunch trips, he locked me into his car and was already back into our building before I even realized the inside locks wouldn't work without a key..)
Anyway, with the closure of Piccadilly, I believe only Radio Shack and The Rogue remain from the original contingent of Dutch Square stores.
(Hat tips to commenters Andrew & Joe.)
15 Responses to 'Morrison's Cafeteria / Piccadilly Cafeteria, Dutch Square: June 2010'
Subscribe to comments with RSS or TrackBack to 'Morrison's Cafeteria / Piccadilly Cafeteria, Dutch Square: June 2010'.
Leave a Reply