Archive for the 'venue' tag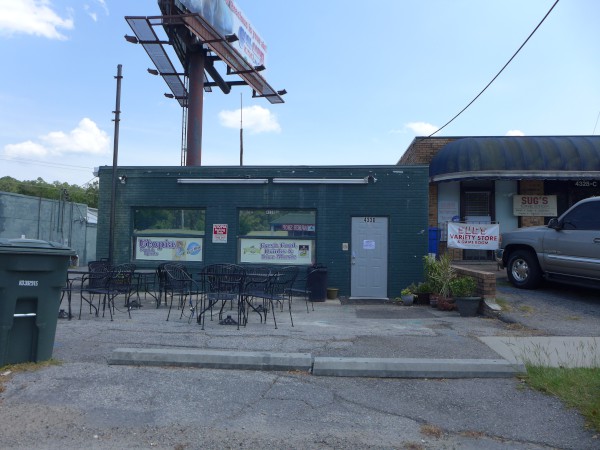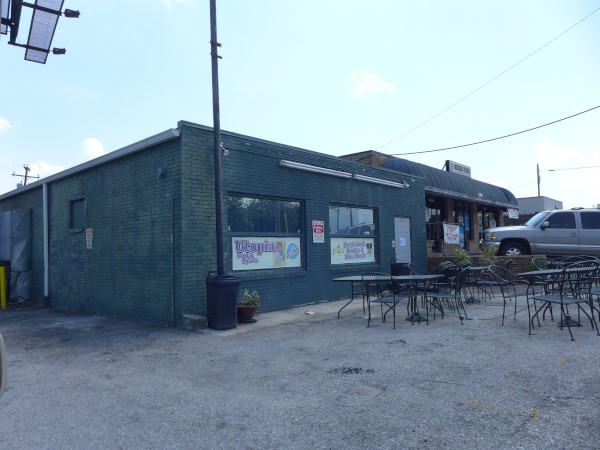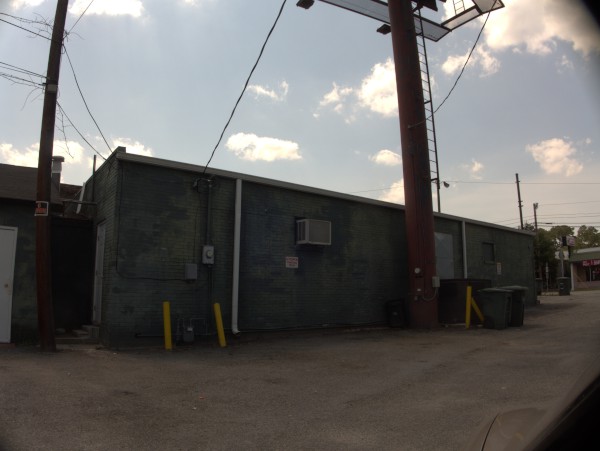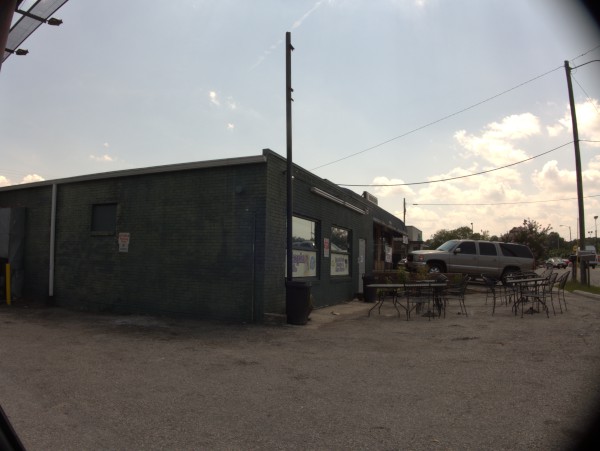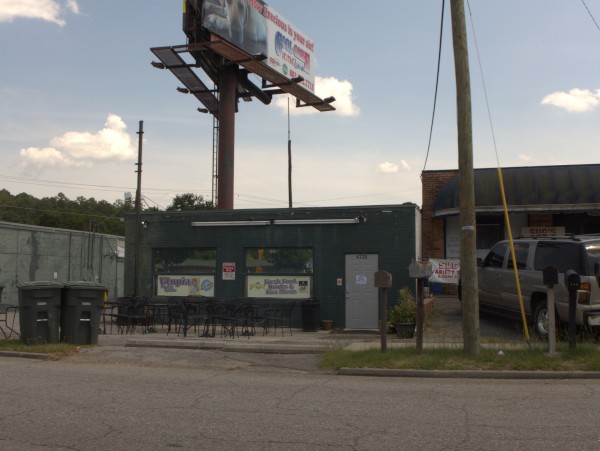 There's already been a good bit of discussion on this in Have Your Say but Utopia Food & Spirits, a local music venue and restaurant across from Cross Hill Market, has closed after suffering extensive electrical damage on 20 June.
Although I posted about their move from Rosewood to this location, I'm afraid the place was not really on my radar, but they seem to have been doing good work providing a showcase for local bands. Unfortunately repairing all the damage was just too expensive given the current economy.
The Free Times has the story here.
(Hat tip to commenter Justin)
Posted at 2:20 am in Uncategorized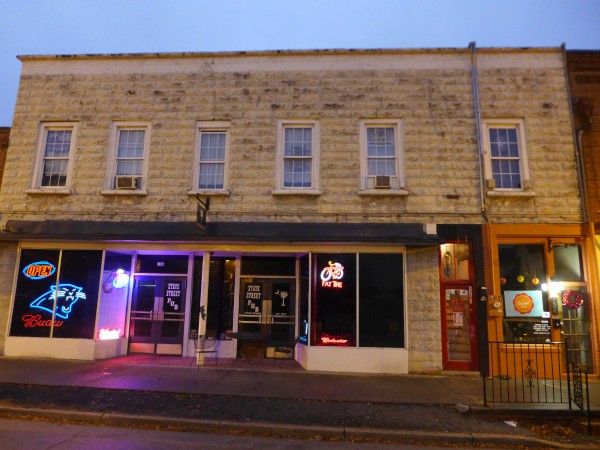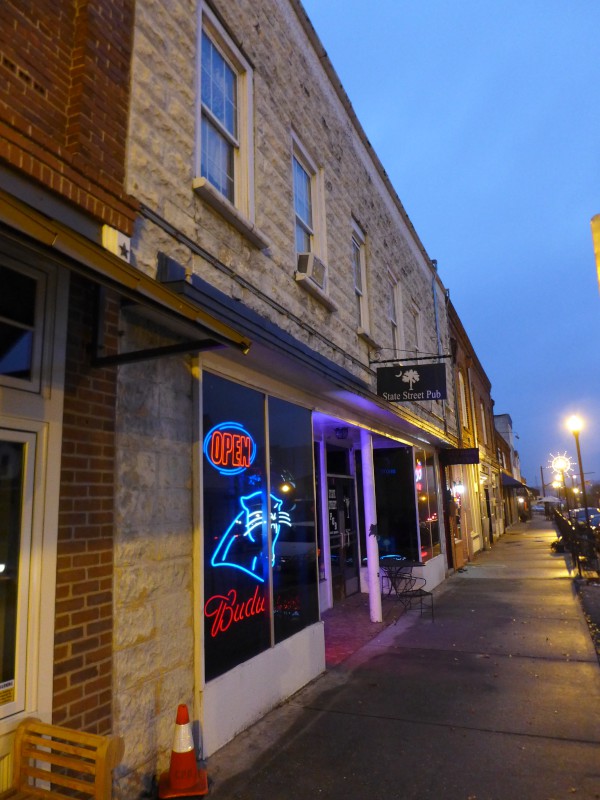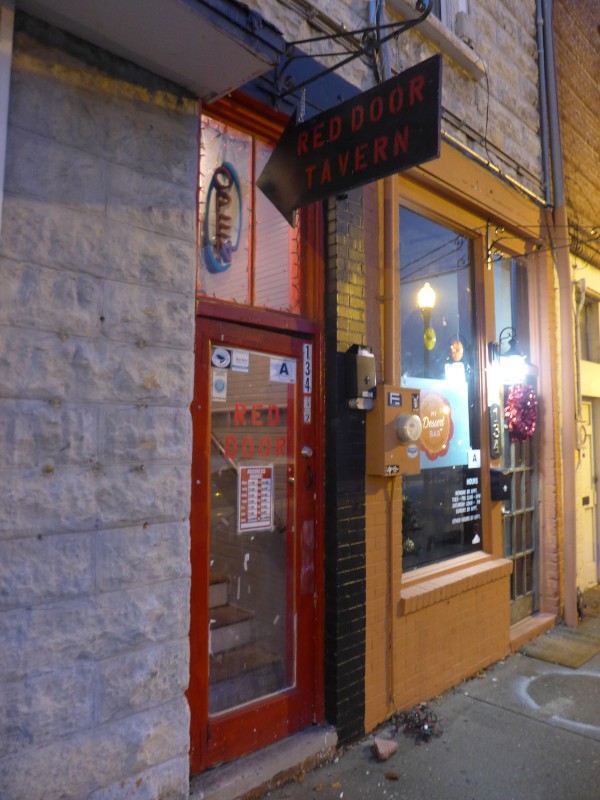 The Free Times reports that this State Street loft has closed as of early December.
I really like comedy and make the trek to Charleston fairly often for improv, so I don't know why I never made it across the river. It's funny, I guess.
Posted at 1:31 am in Uncategorized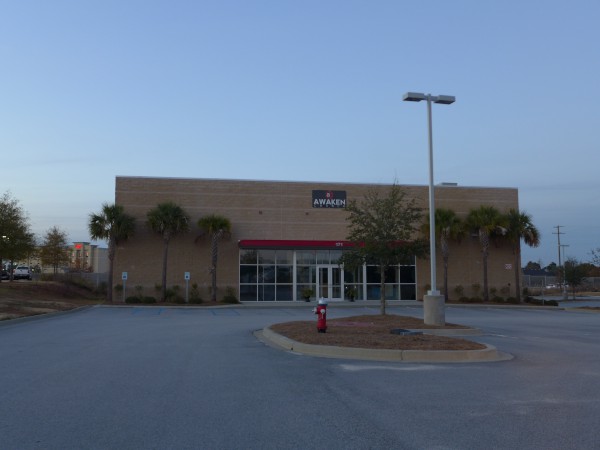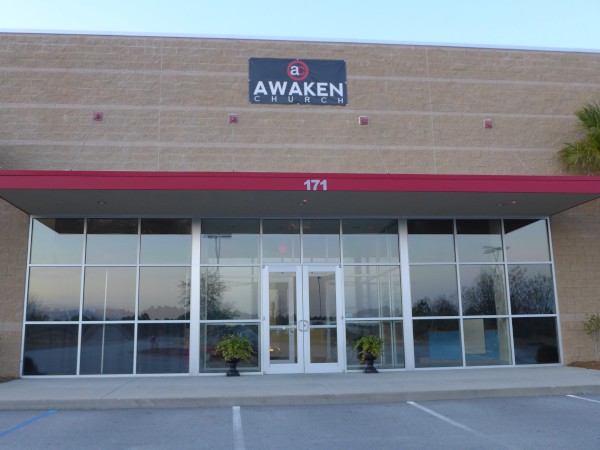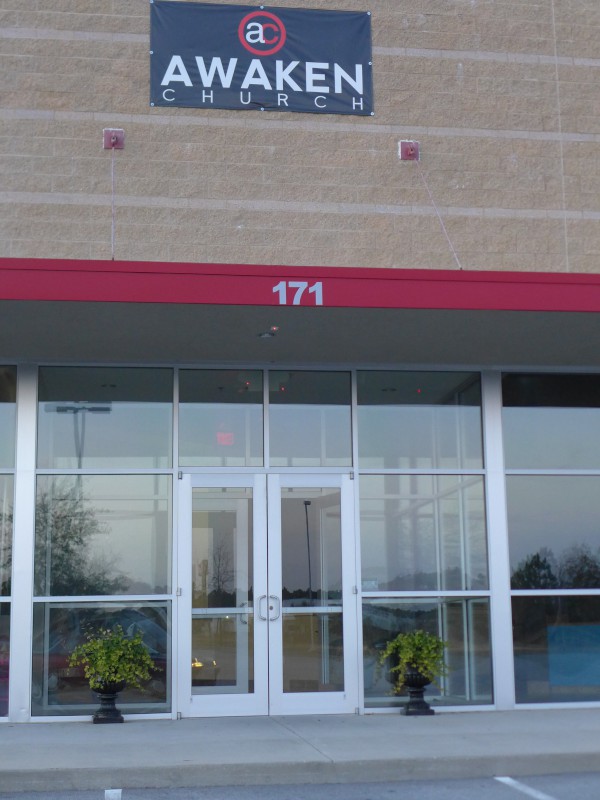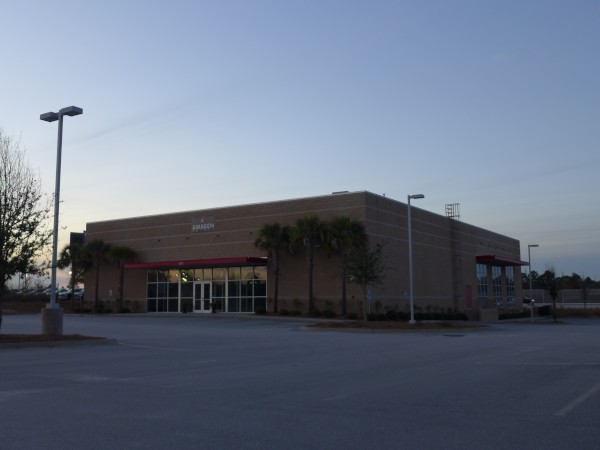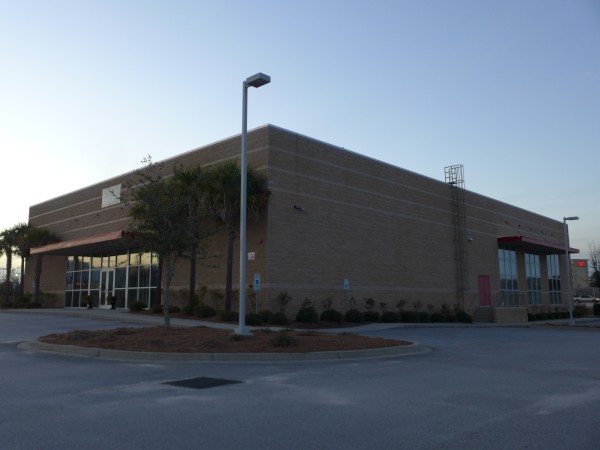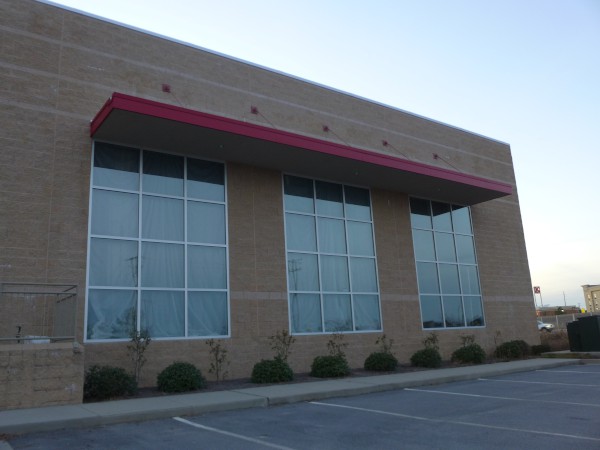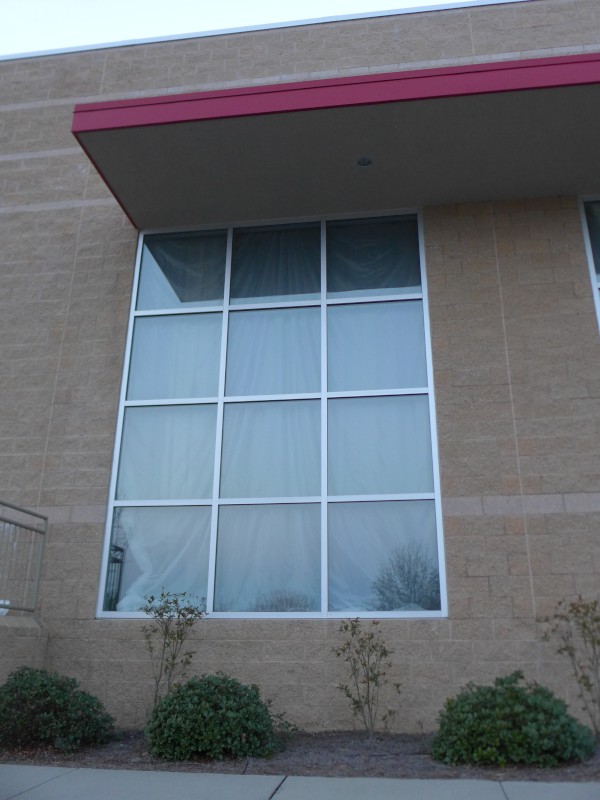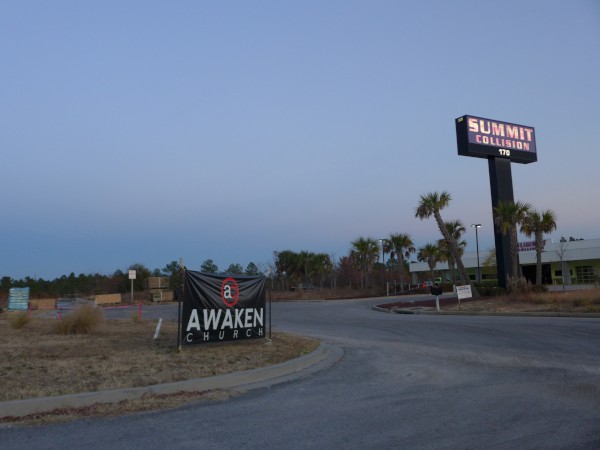 In my recent closing on the Lexington Monkey Joe's, I mentioned that I thought the Northeast location was still open. Well, I was wrong about that, and commenter Andrew set me straight, pointing out that commenter Miz Terry raised the issue of the Northeast closure right here, and that commenter badger had confirmed it.
Somehow I completely forgot those comments..
At any rate, the Northeast Monkey Joe's was on Newland Road, which is off of Clemson just south of I-20 (near the big flag car dealership). Although the building is now Awaken Church, you can look at it and immediately tell who the first tenant was.
(Hat tip to commenter Miz Terry)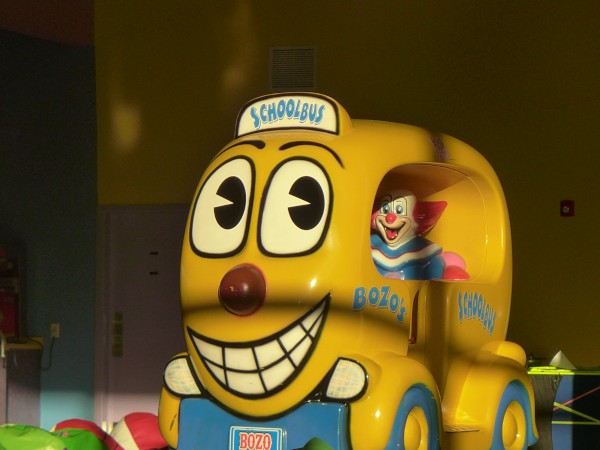 I think we're all Bozos on this bus.
Posted at 11:58 pm in Uncategorized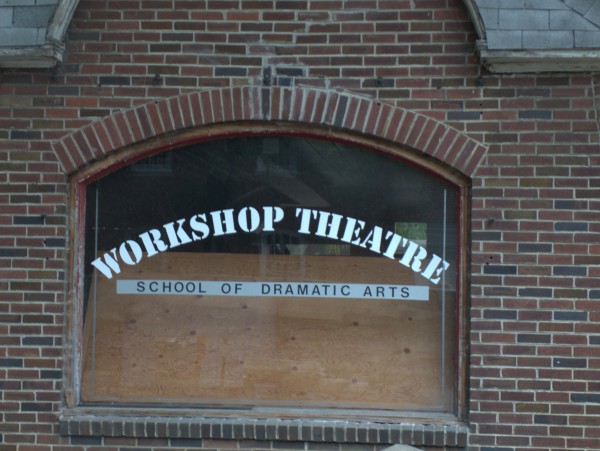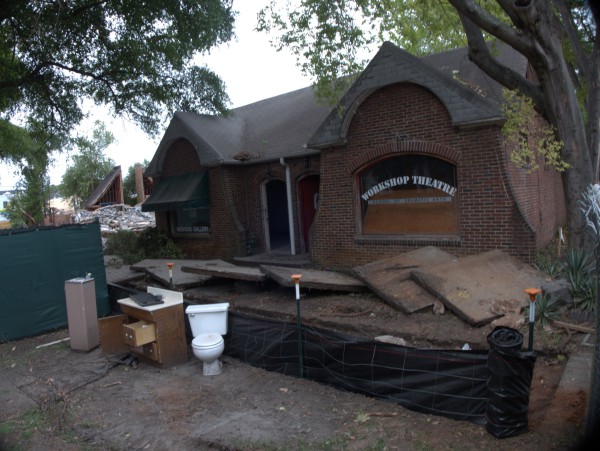 I know we came to Workshop several times when I was a kid, but as I recall I only went under my own steam three times, once for Noises Off, once for The Foreigner and once for A Funny Thing Happened On The Way To The Forum. You can see a trend there -- light comedies all. In each case, I thought the show was very well staged and acted, and thoroughly enjoyed myself.
Well, to reverse the opening theme to Forum, "Comedy tomorrow, tragedy tonight", as the venerable Workshop building has been torn down (along with other structures on the block) so the property can become part of the USC law school. For the nonce, Workshop is presenting at 701 Whaley while building a new home.
Here's a WLTX story on the demolition.
Interestingly, on FreeBSD Firefox, their web page renders as Orkshop Theatre, though it looks all right on Windows..
(Hat tip to commenter CayceKid)
Posted at 12:32 am in Uncategorized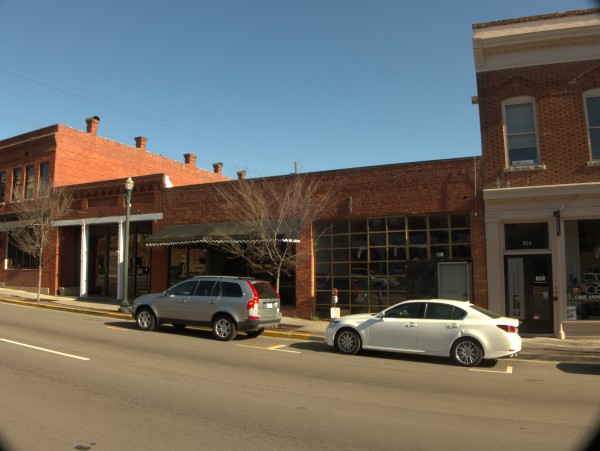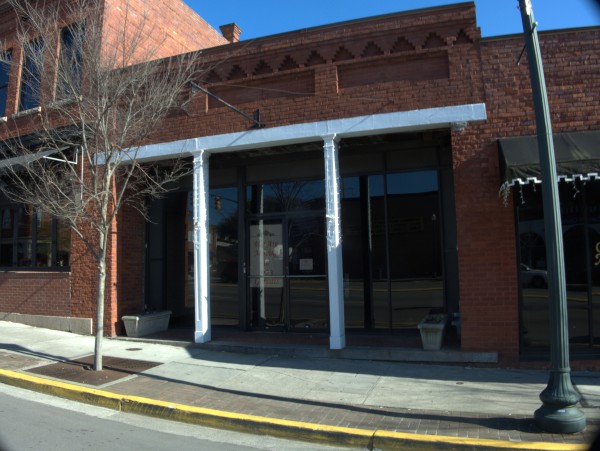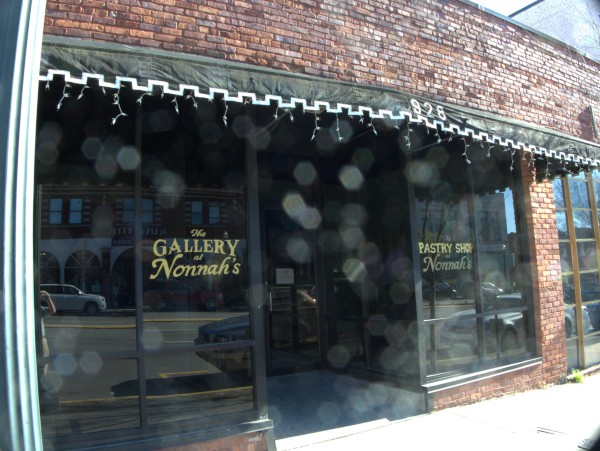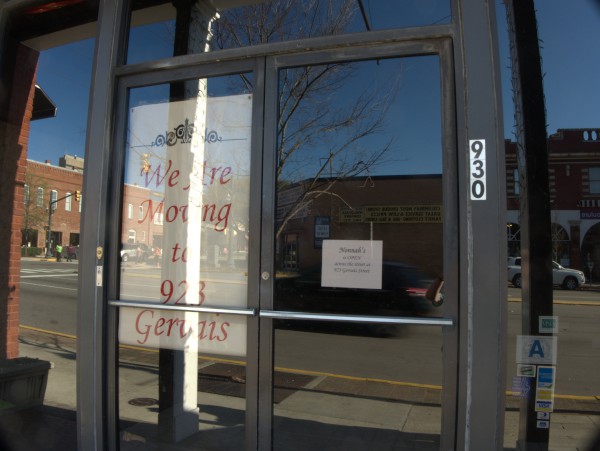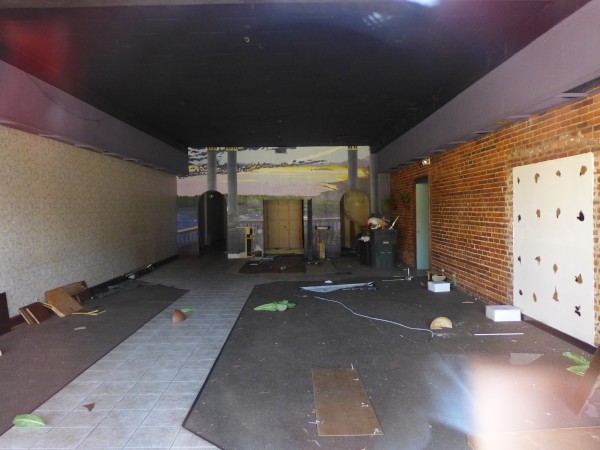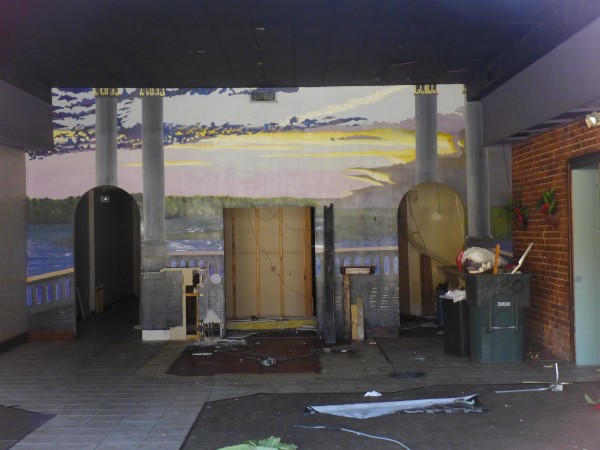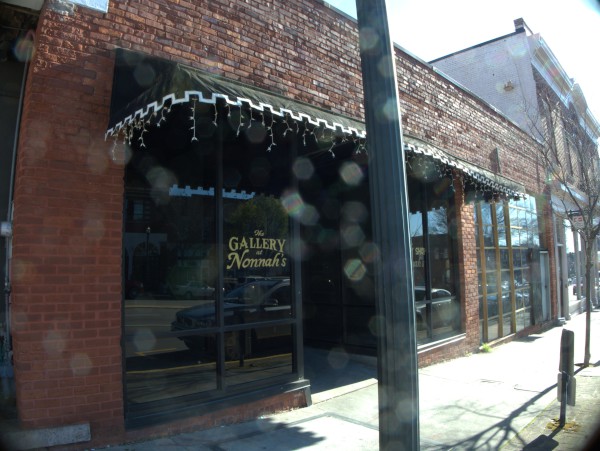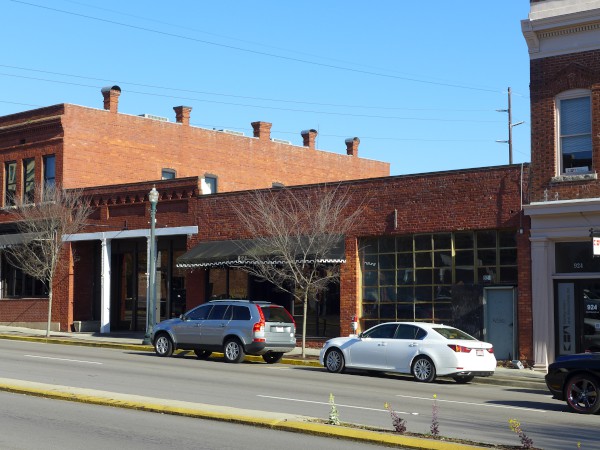 Art gallery, coffee house and dessert venue, Nonnah's has moved almost directly across the street from it's original Gervais Street location at 930, to 923 Gervais. Somehow I never became a regular at this place. I guess in part that's because I want it to be Kaminsky's and it's not. Every time I've stopped there, it has seemed very cake-oriented to me, and I want pie, cheesecake, tiramisu, mousse and creme brule..
Here is the new location: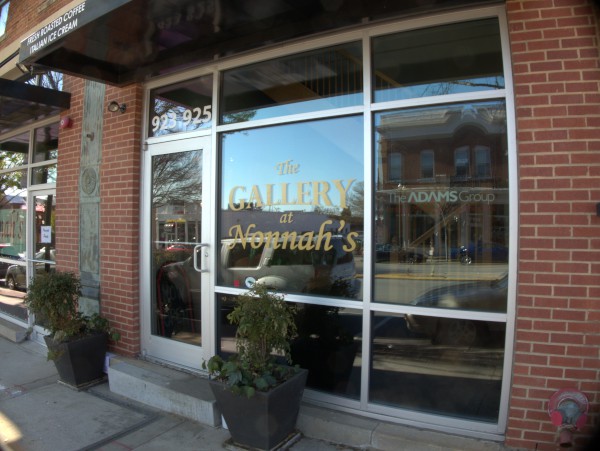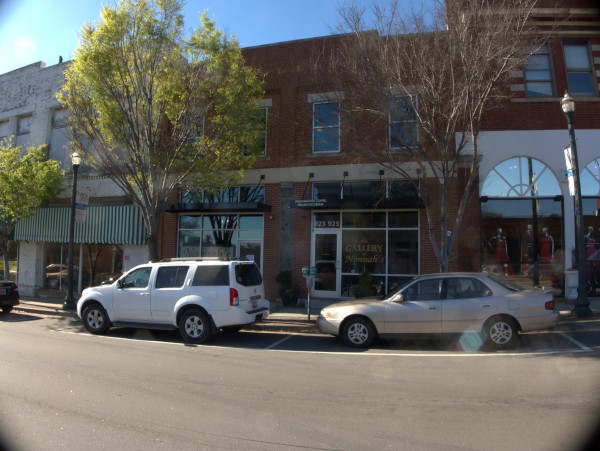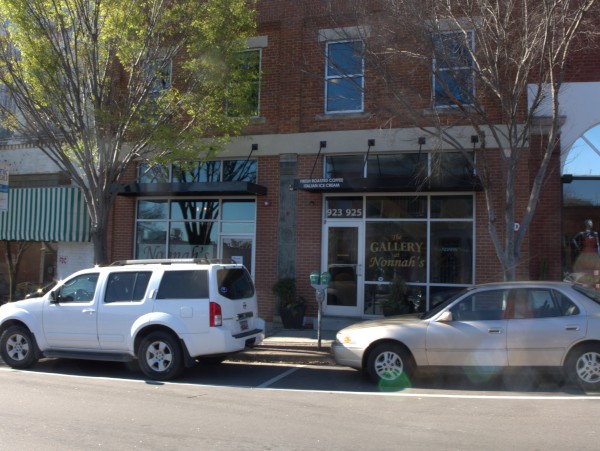 Posted at 11:30 pm in Uncategorized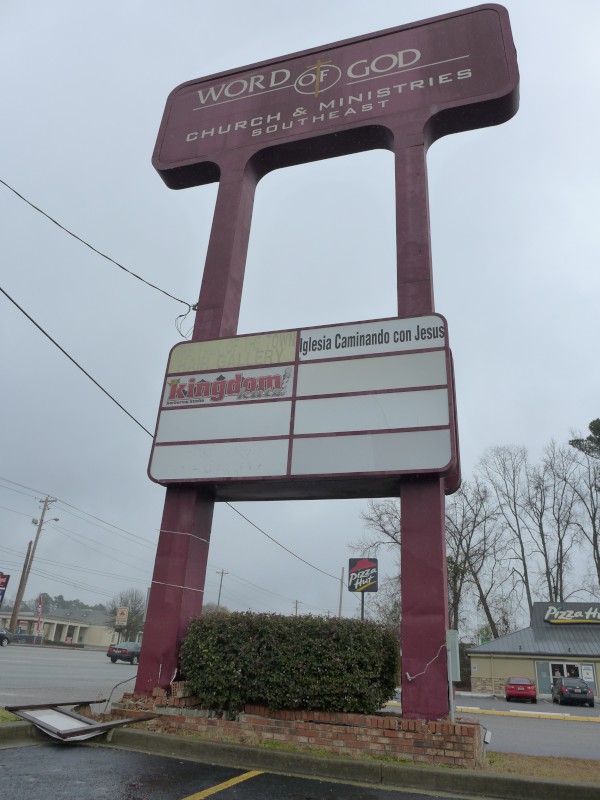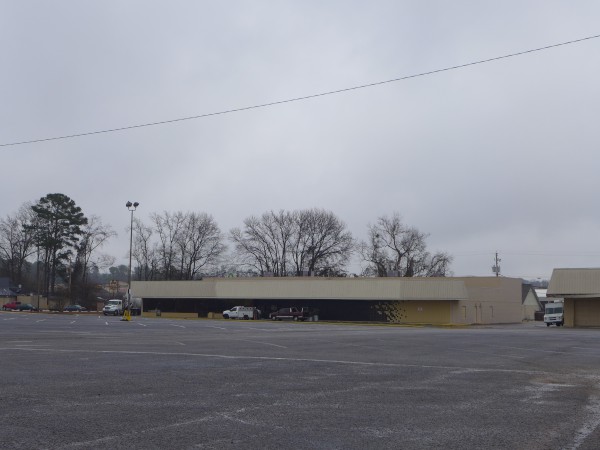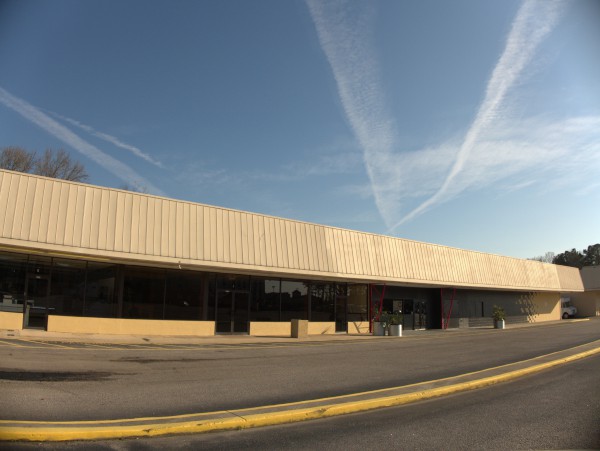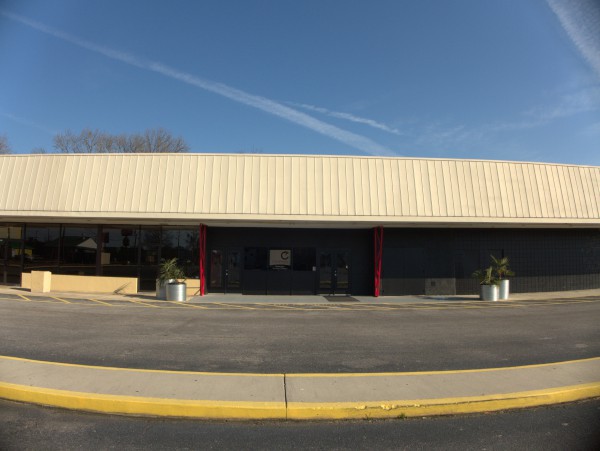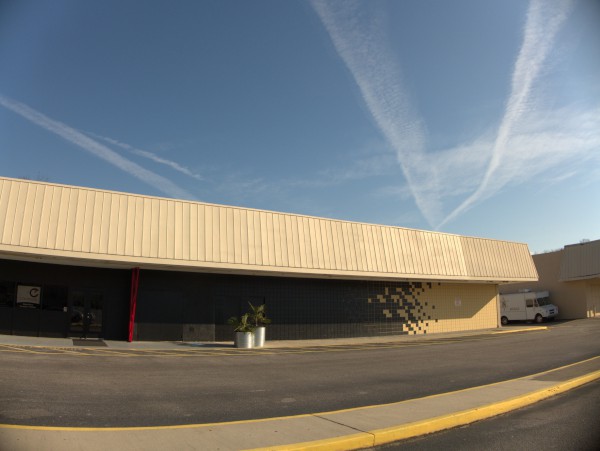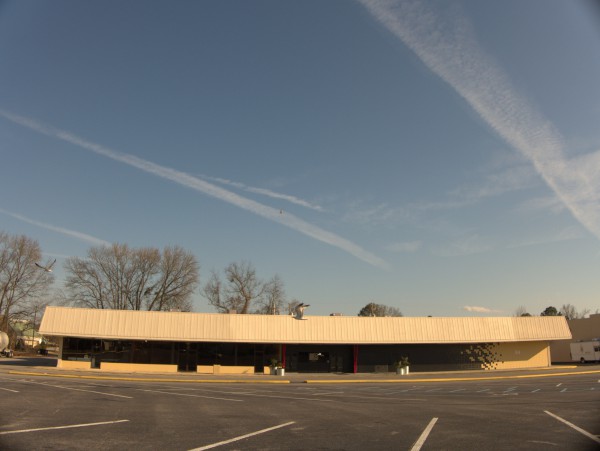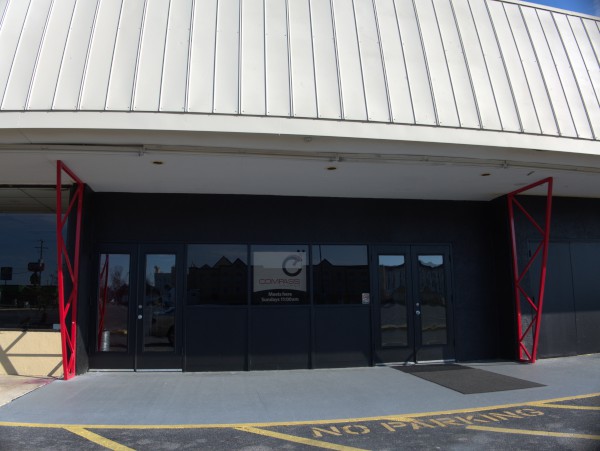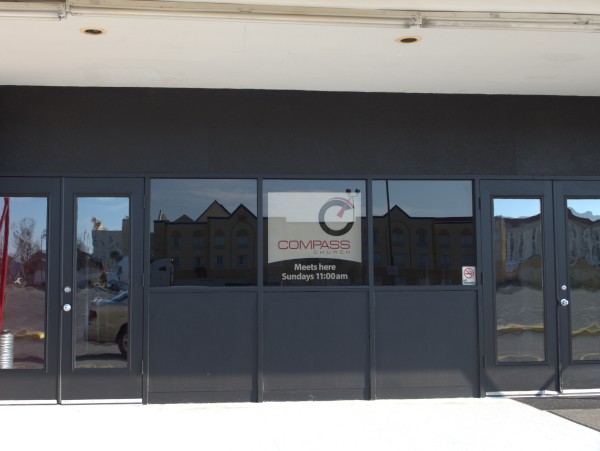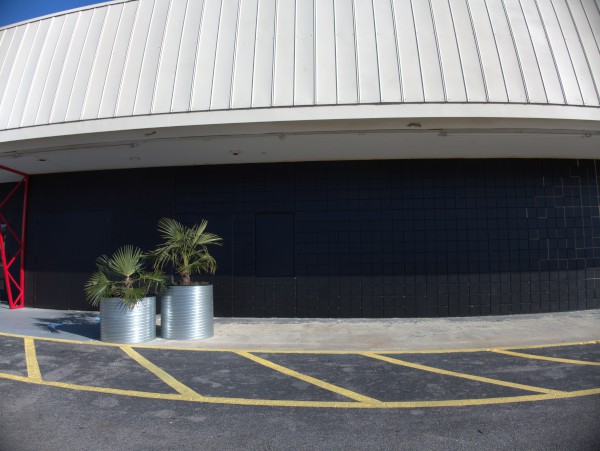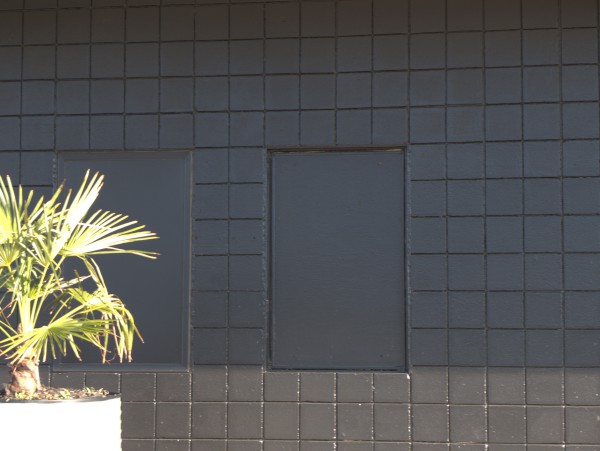 I really can't remember the Columbia East Theaters. I think their heyday was when I was living in Fayetteville, and when I came home during that period, I had plenty of go-to theaters closer than these. Various commenters have described how they started out as a twin theater, later expanded to a quad-plex and ended life as a $0.99 cent venue.
Commenter Dennis mentions that the building pre-existed the theaters and was once The New South Music Hall, a live music club.
Currently the building, and surrounding defunct shopping plaza, is part of the Word Of God Ministries, a church which has also rehabilitated the old Intersection Center / Sam Solomon plaza on Diamond Lane.
7351 Garners Ferry Road is an approximate address, taken from a listing for former plaza business The Talk Of The Town Hair Gallery.
(Hat tip to commenter Brent Carter)
Posted at 12:29 am in Uncategorized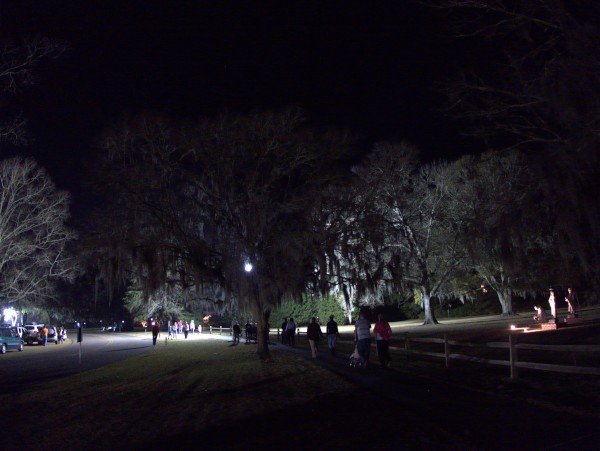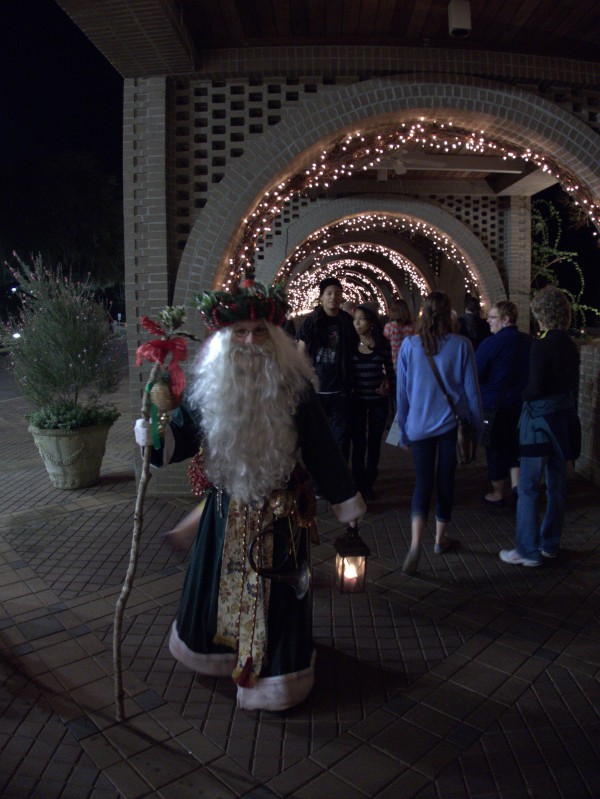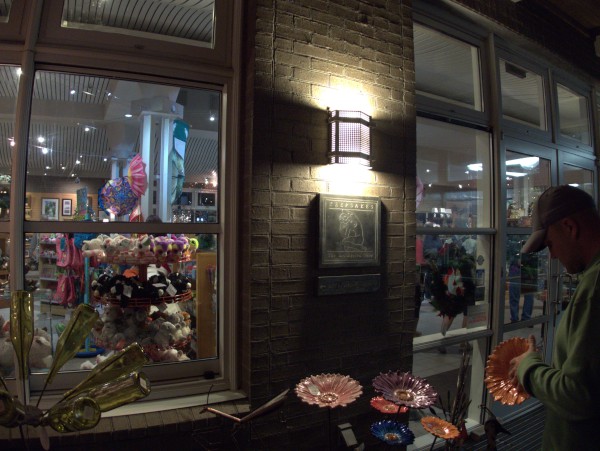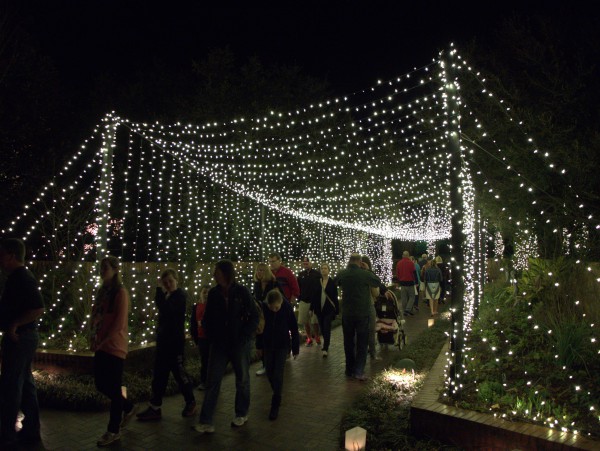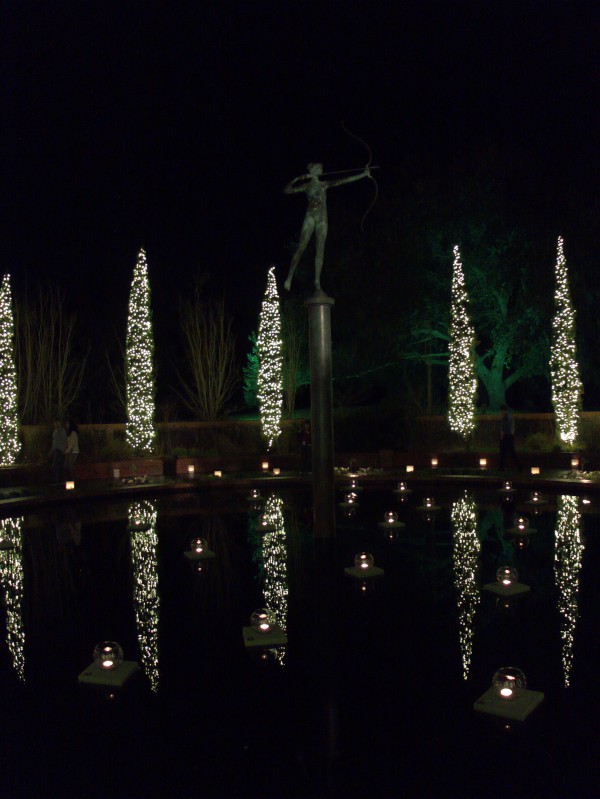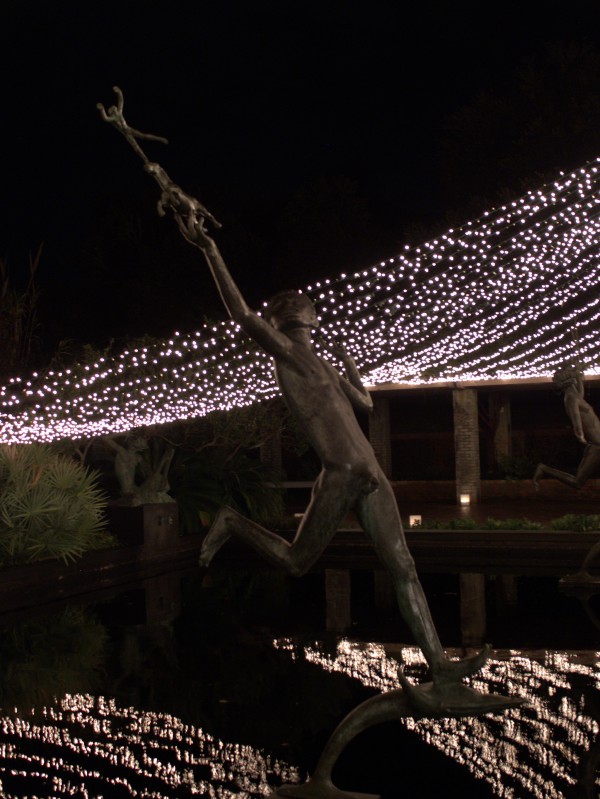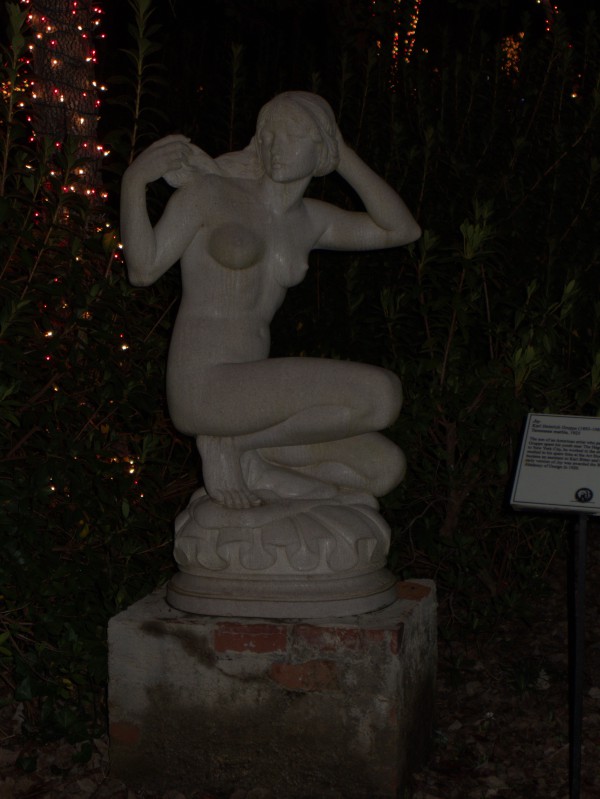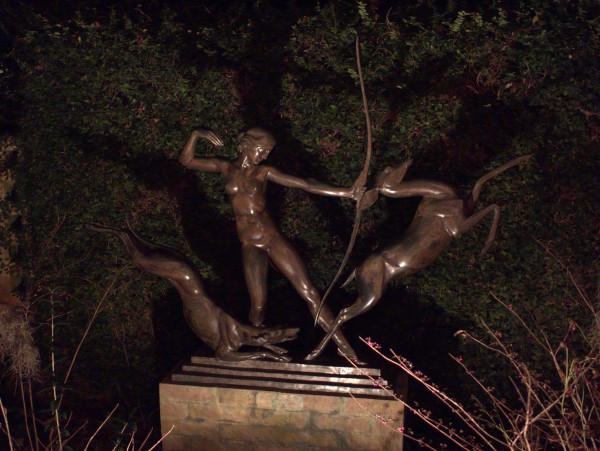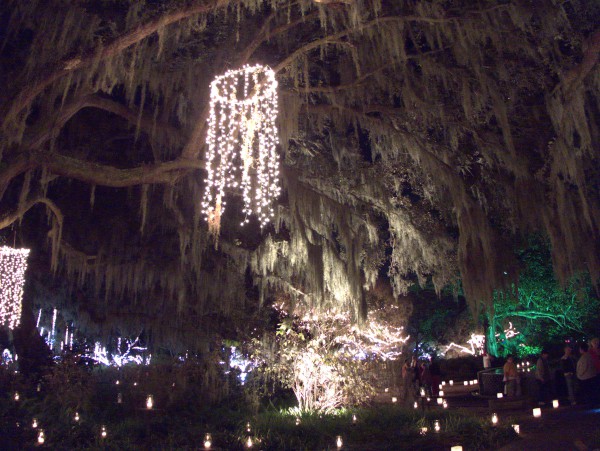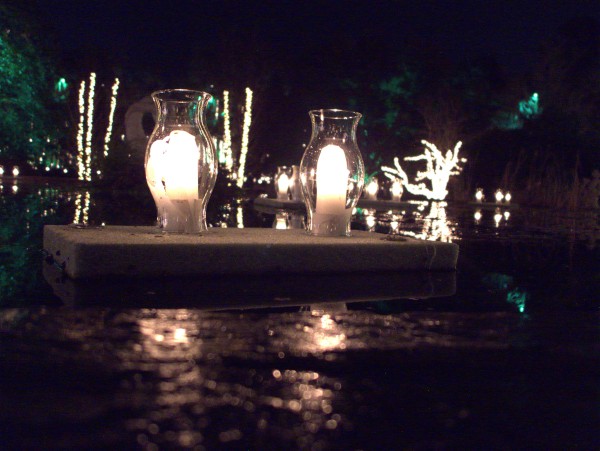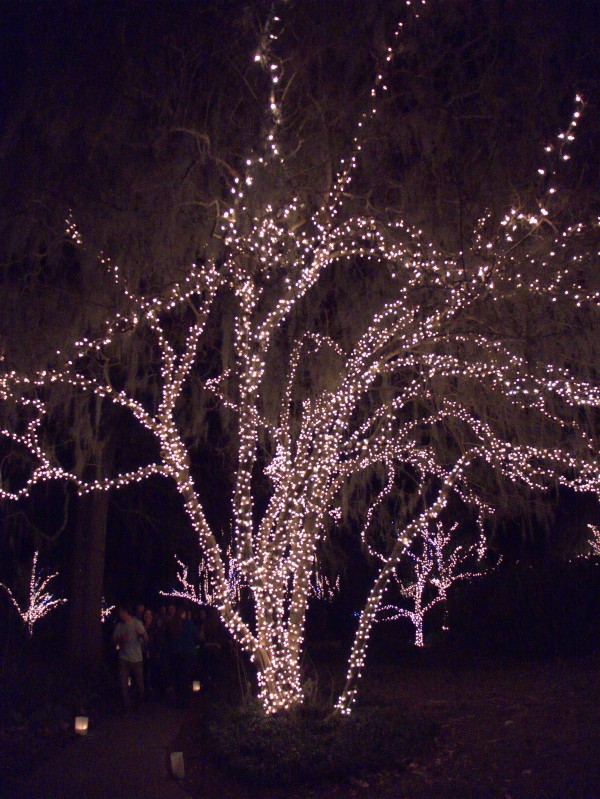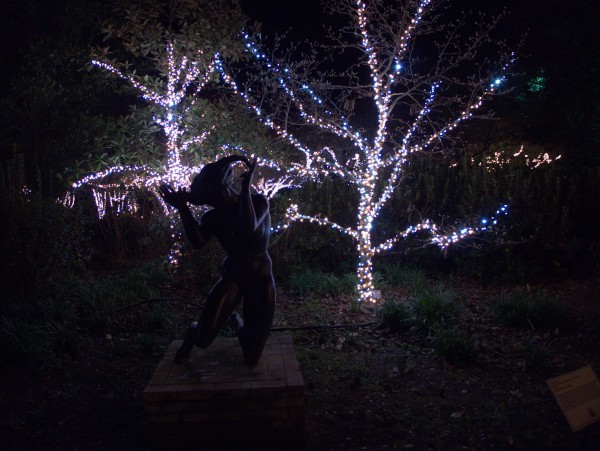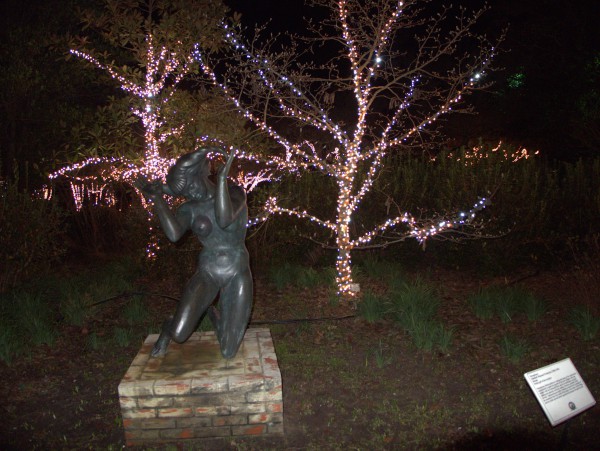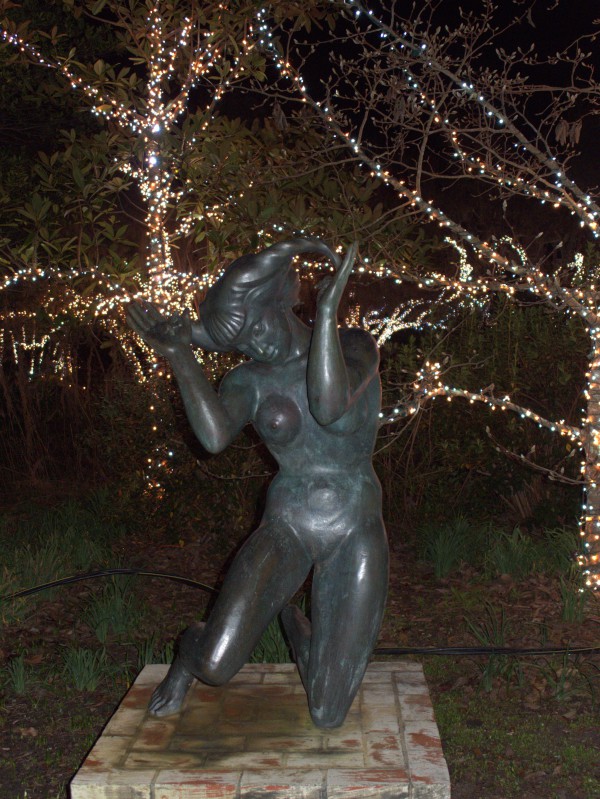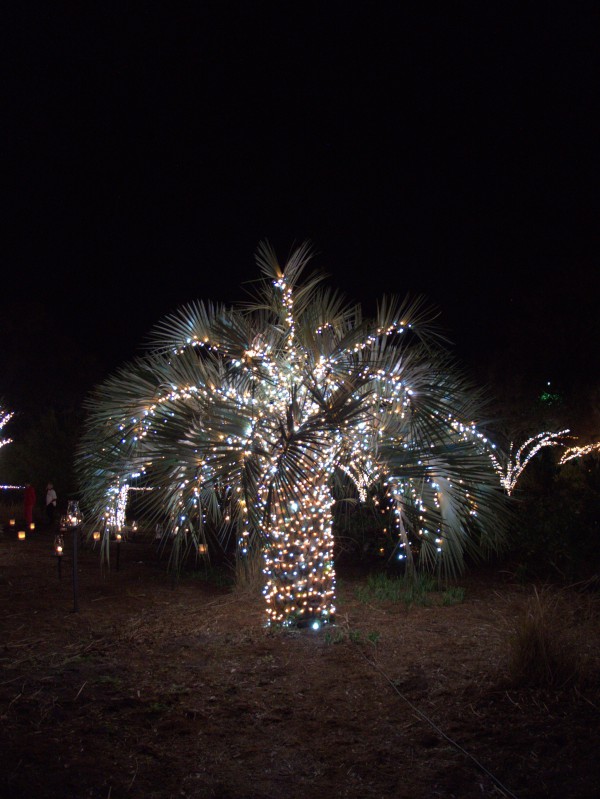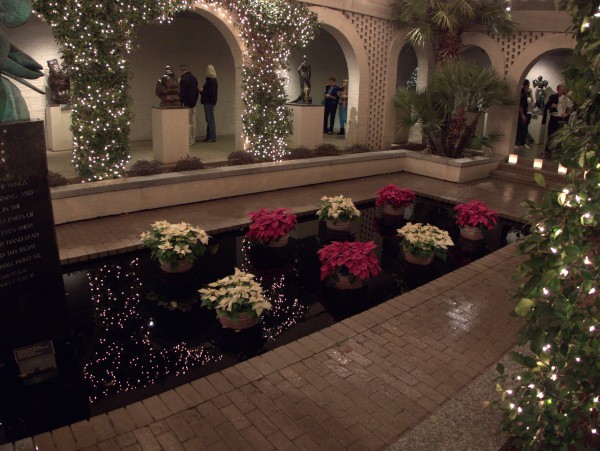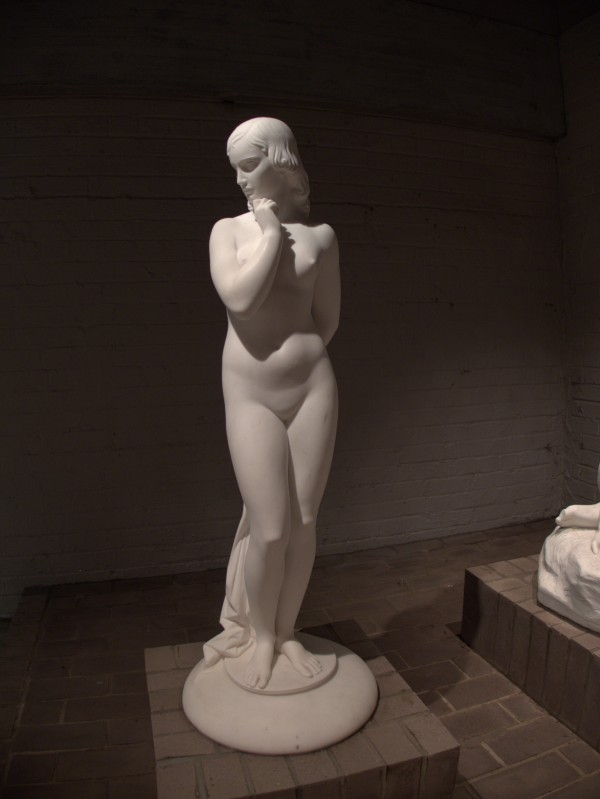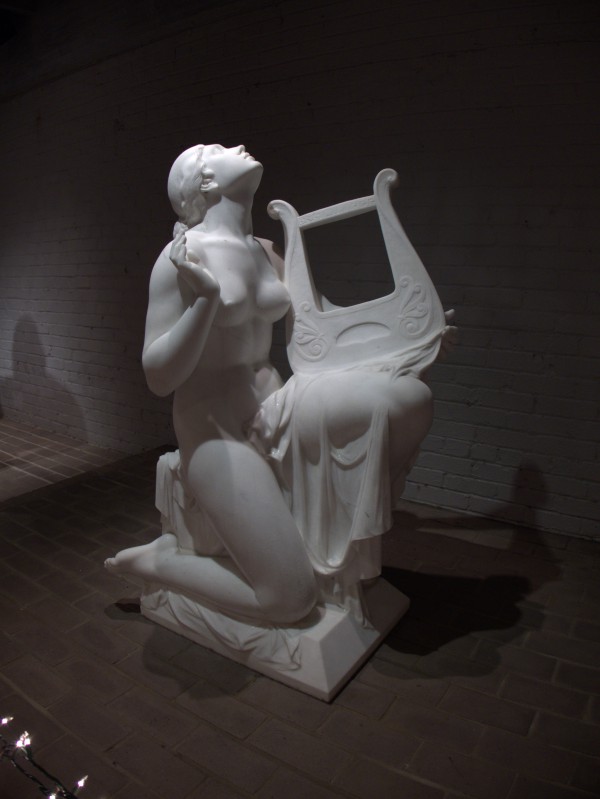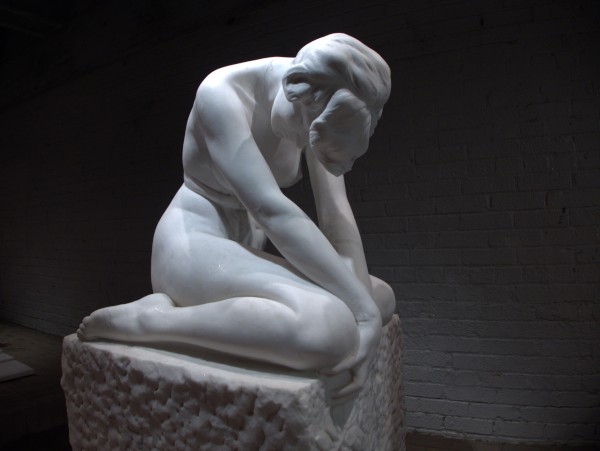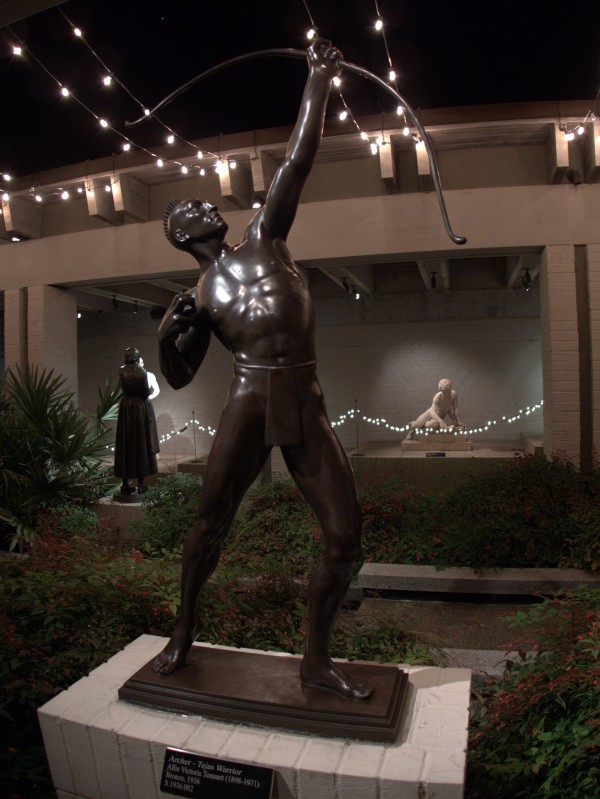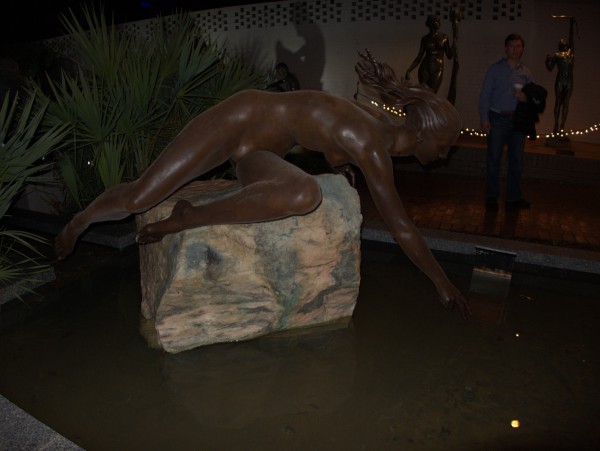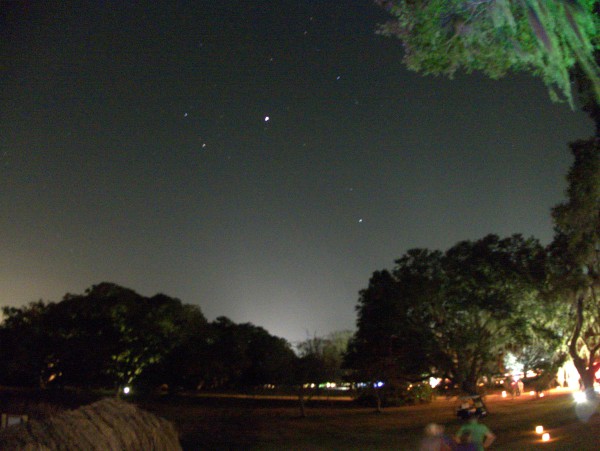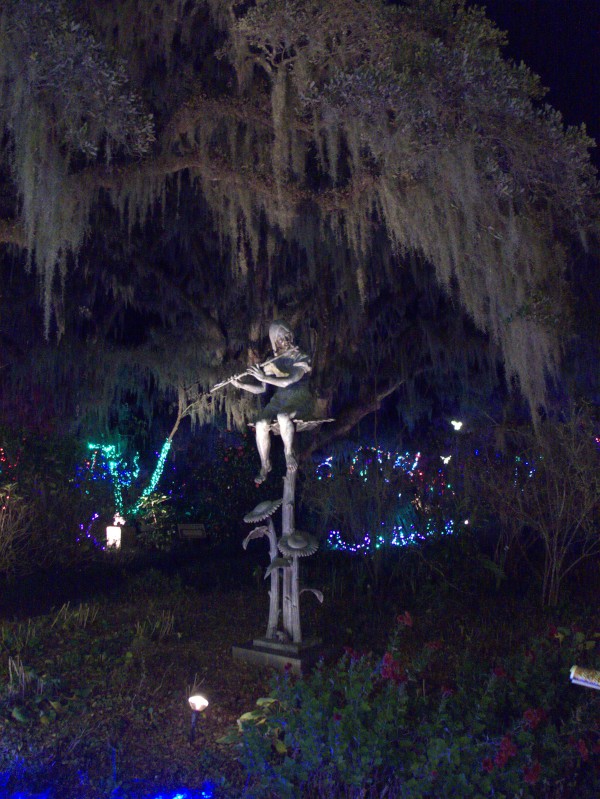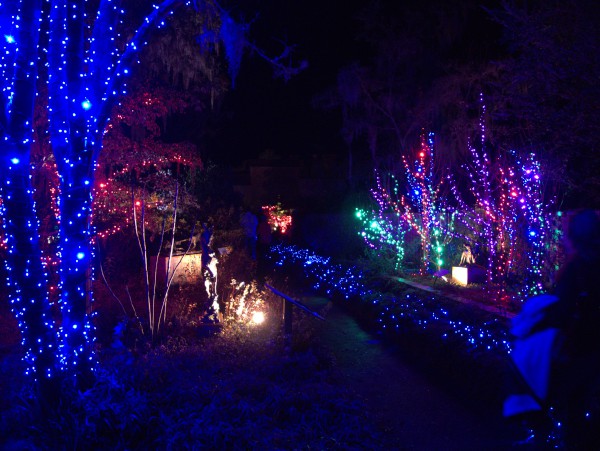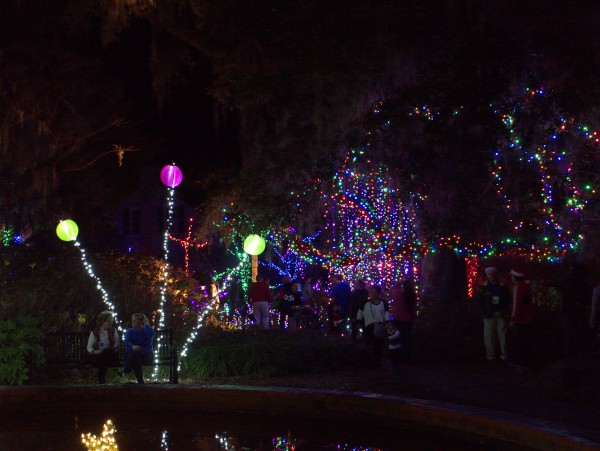 "Some Pig!"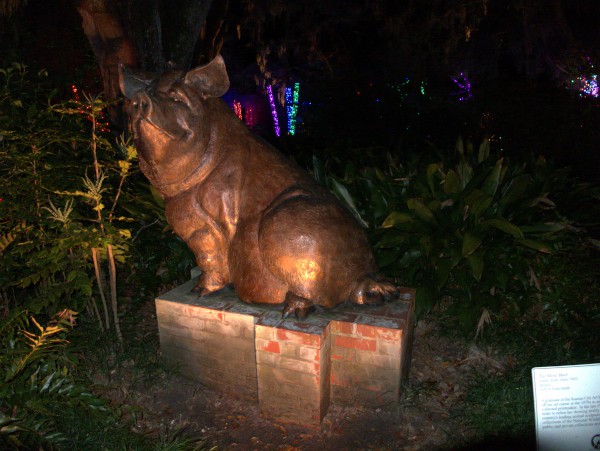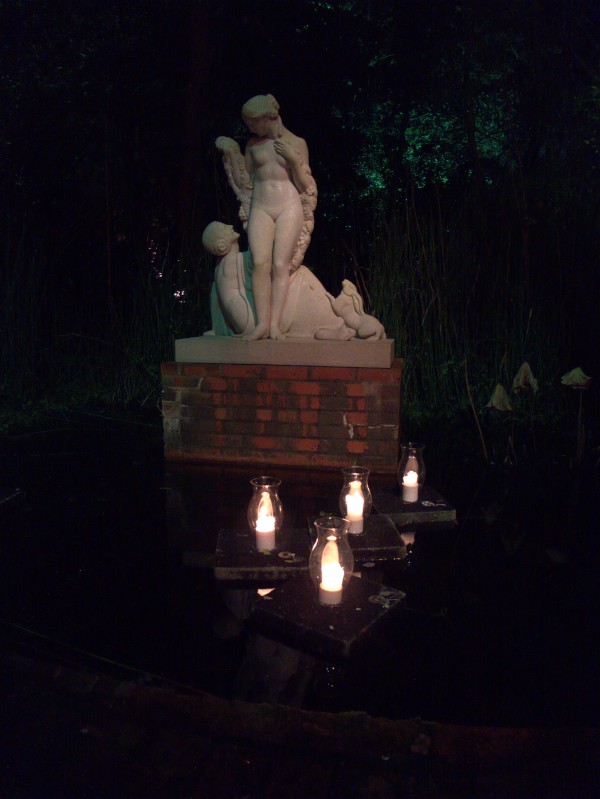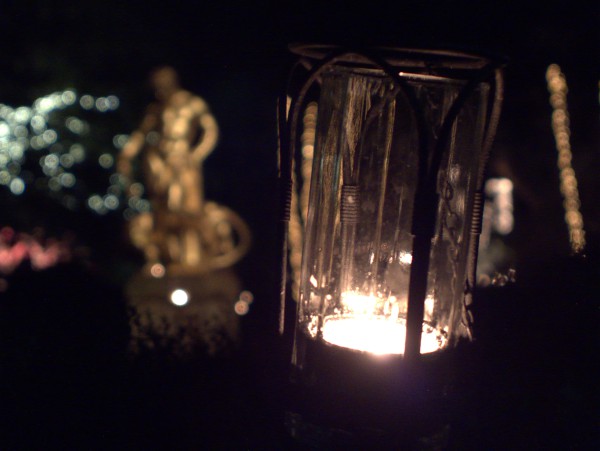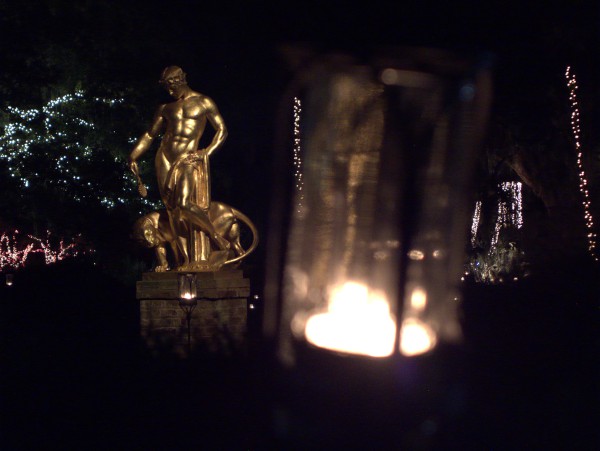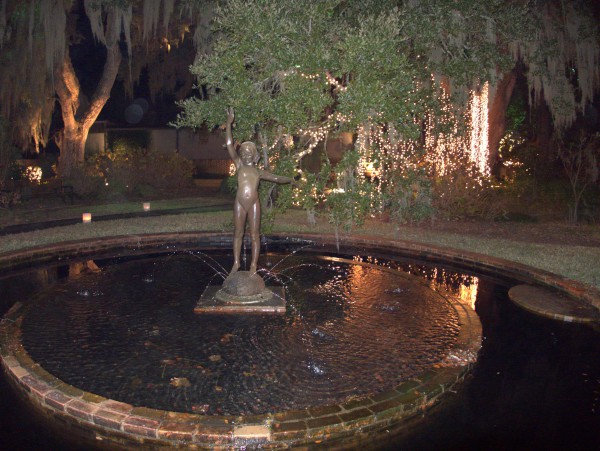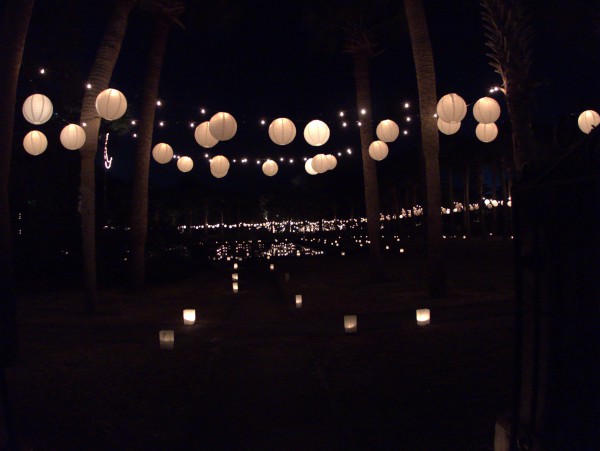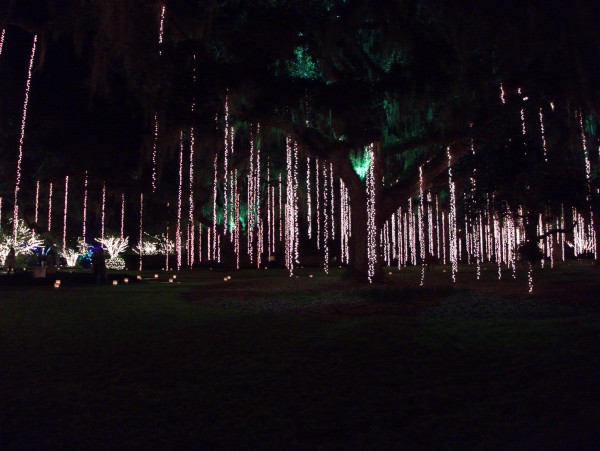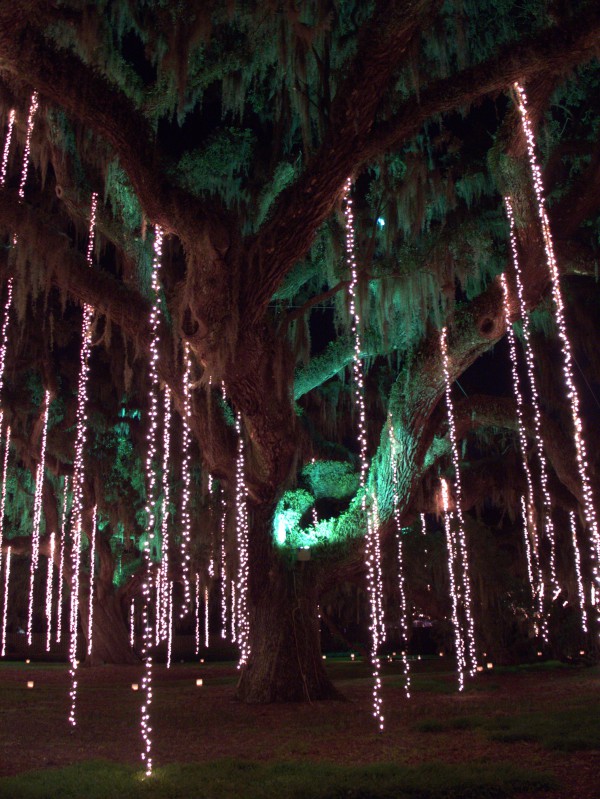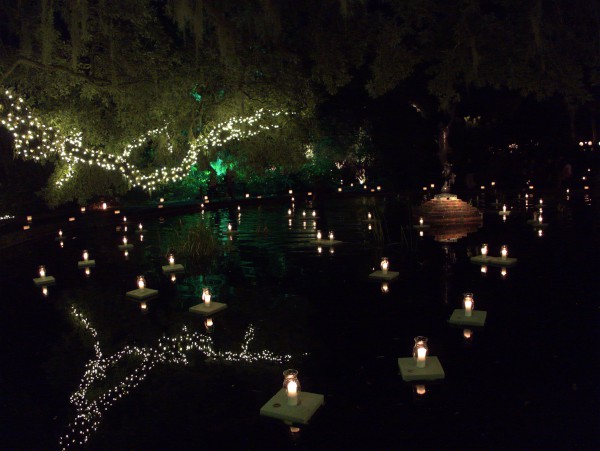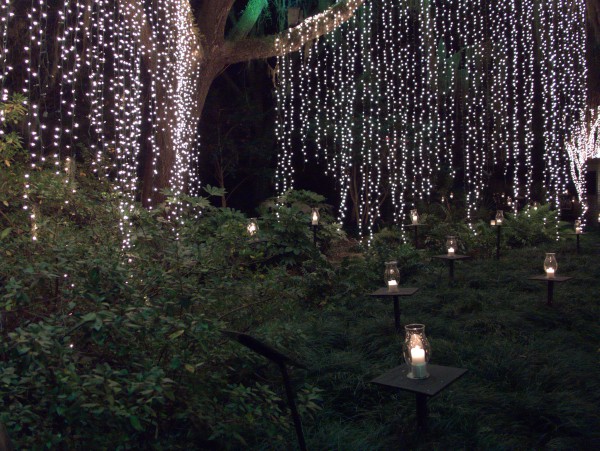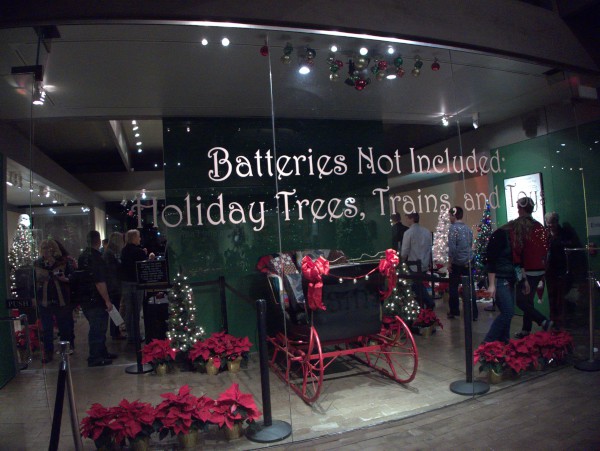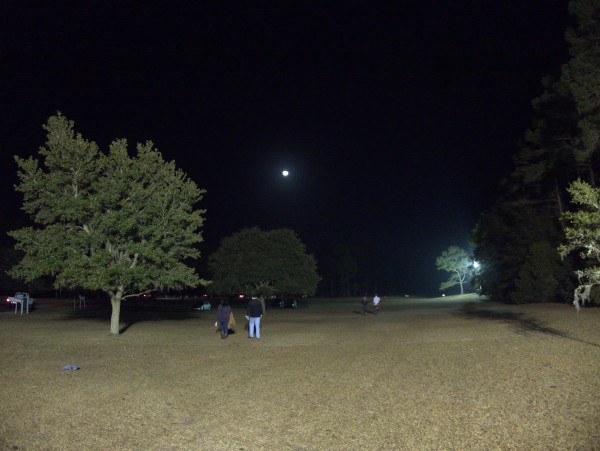 This years' was the warmest Nights of 1000 Candles I've ever been to. In past years, there have been times when I have been so cold that I couldn't feel the buttons on the camera, but this year was not just mild: We're talking bikini weather here (though even so attired, you would still have on more clothes than most of the statuary..).
In years past, I have either taken a tripod (now disallowed) or set the camera on something for long time exposures. This year, I just cranked the ISO up to 16000, 32000 and sometimes 64000 to see how things would come out. Obviously the results aren't as pristine as some in the past, but despite all the high-ISO noise, I think you get the general spirit. If you've never gone, well, it's too late for this year, but you should make some plans for next.
Posted at 1:24 am in Uncategorized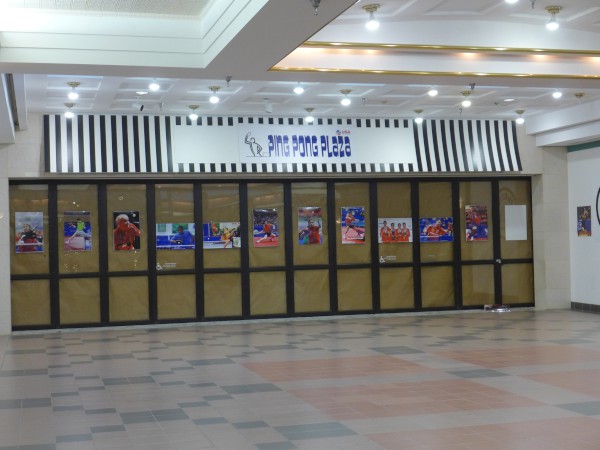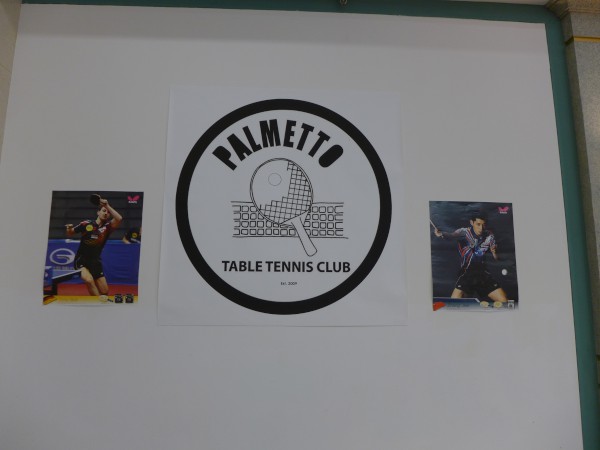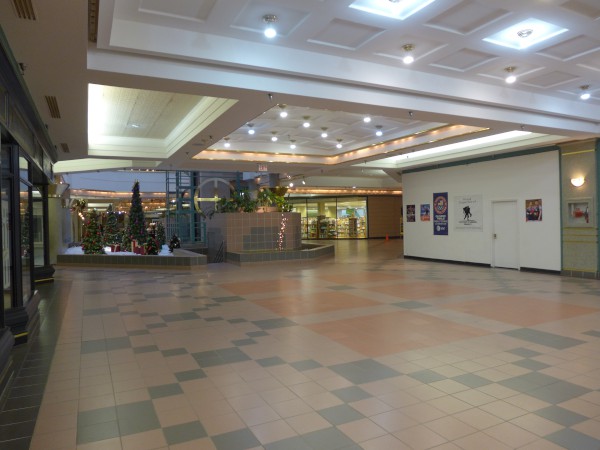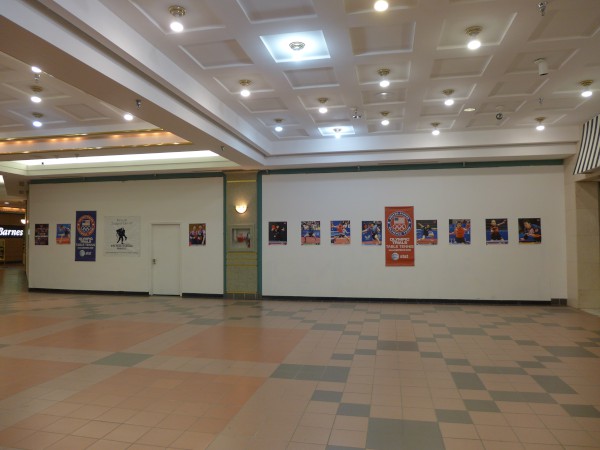 After a bit of a kerfuffle with Richland County, the Palmetto Table Tennis Club ended up opening a ping pong plaza at Richland Mall, just behind the old TGI Friday's and in-between the elevator column and the entrance of the old Blacklion.
It seemed a nice use for an empty space, and there were perhaps half a dozen or more ping pong tables there at one time. When I went through in early December however, the plaza was completely bereft of tables (though all the posters and signage were still there).
UPDATE 19 December 2013: Well, I don't know what was going on, but the tables are back!
Posted at 11:03 pm in Uncategorized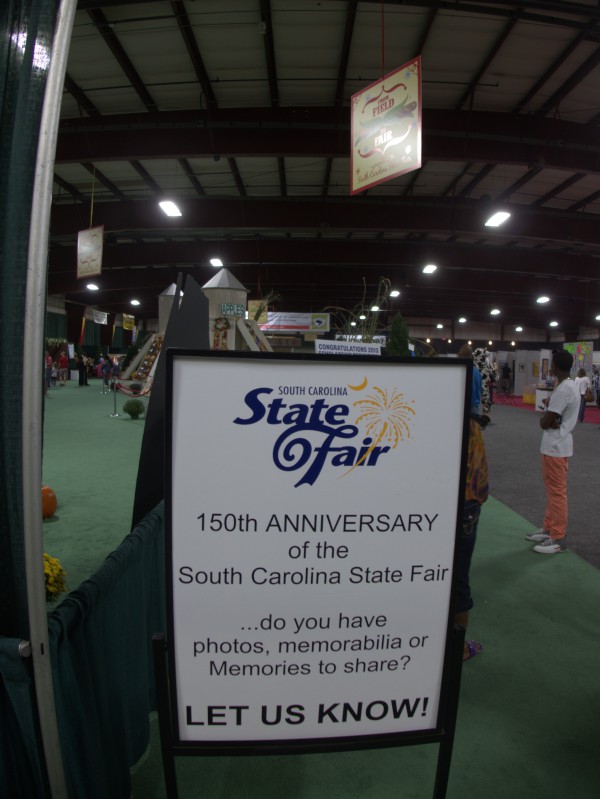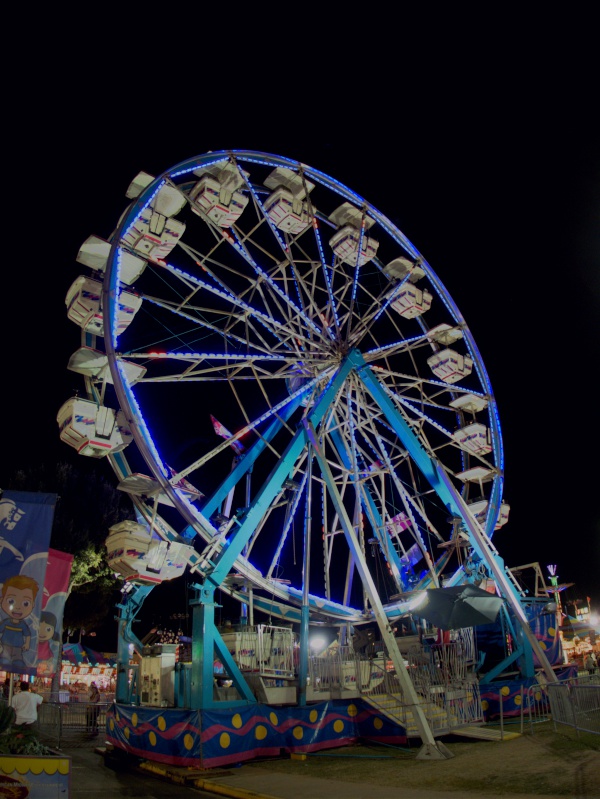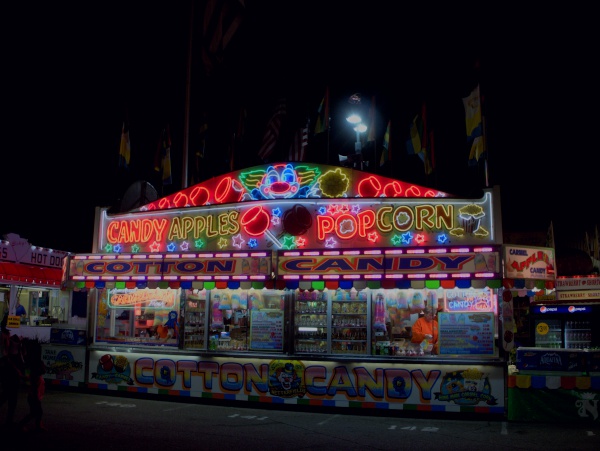 Well, if you've been following Columbia Closings for a while, you won't find any real surprises here. I like what I like (mainly neon in the case of the State Fair) and you'll find a lot of what you found last year here this year again. I did try out the in-camera HDR setting of my LX7 some this year, and I think it works better for this kind of shot than it does for daylight ones where I've never really been happy with it.
I will say that for what should be an important anniversary year (150 years of the State Fair..) the Fair was a little sparse this year. It seemed to me that the artwork was fewer pieces spaced farther apart and the Steel Building (and the one to the right of it which name escapes me) had fewer booths this year, with some stalwarts missing. In particualr, I didn't notice the Hmong craft booth this year, and the Grey Market DVD booth was not there. There was also another surprising no-show which I'll mention tomorrow. And, granted it was Sunday evening, but still I didn't get to ride the bumper cars this year because I would have been the only car in the rink, and what's the fun of that?
Anyway, it was still fun to walk around, eat greasy food and watch the people and rides. Lots after the break!
(And check back in a few days when I finally have the skyride video uploaded..)
Also: 2008, 2009, 2010, 2011 and 2012.