Posted at 11:34 pm in Uncategorized
What it is ain't exactly clear..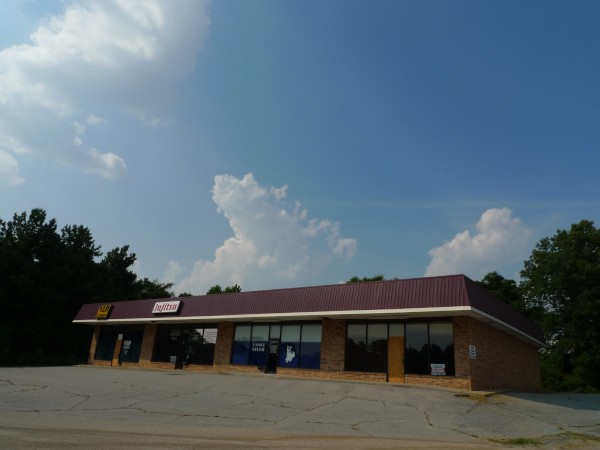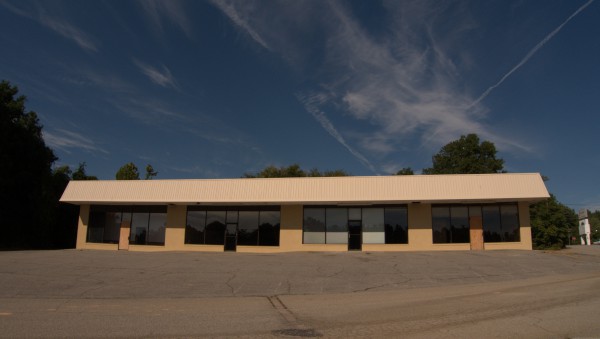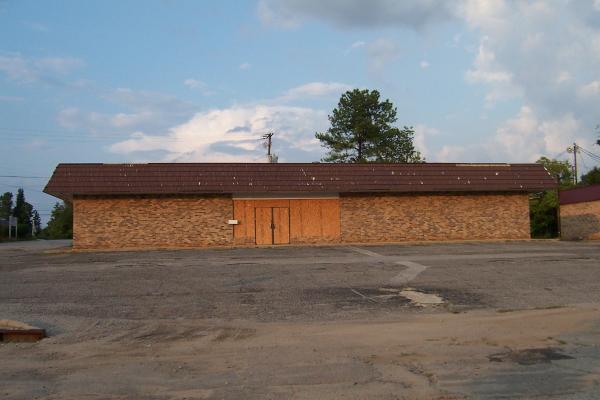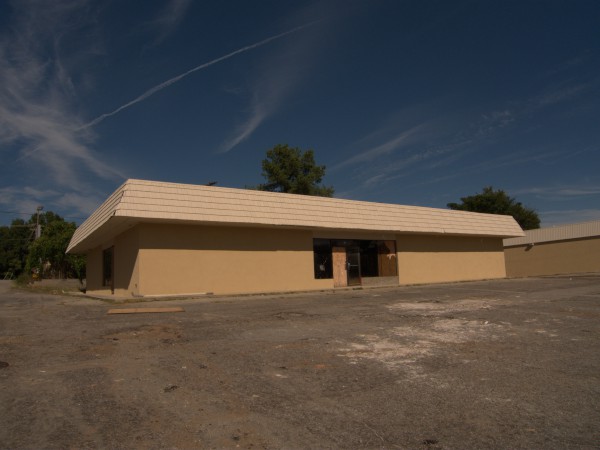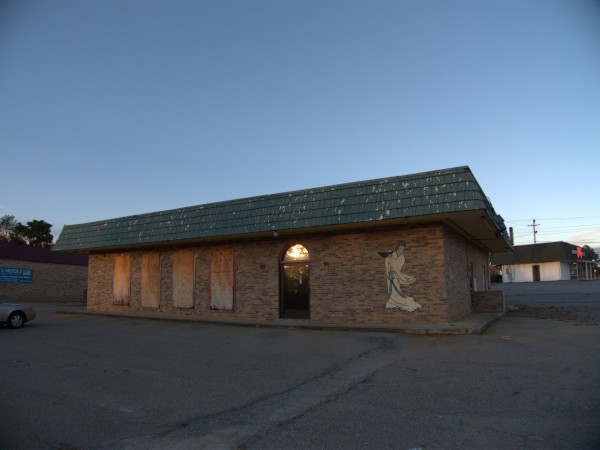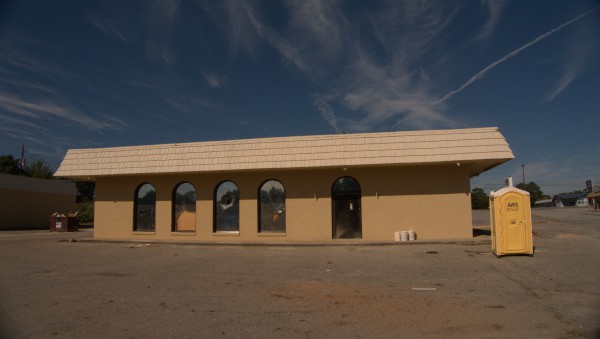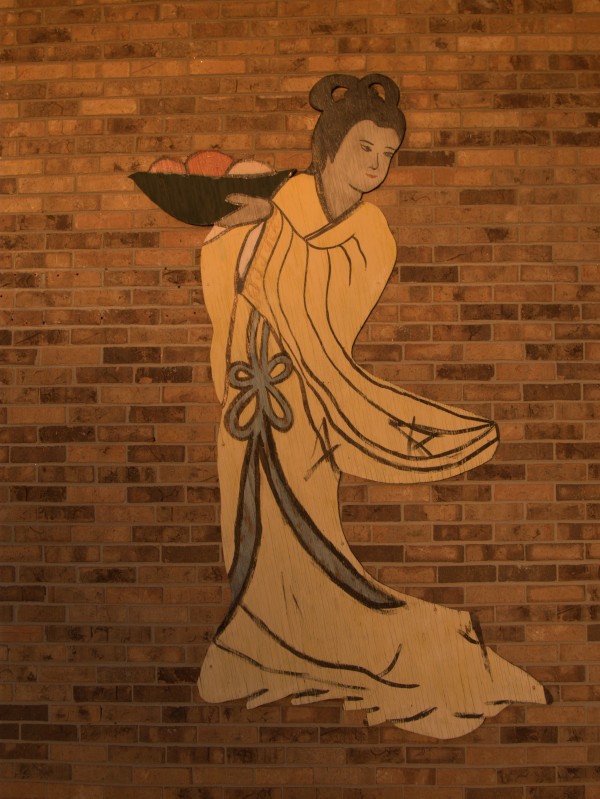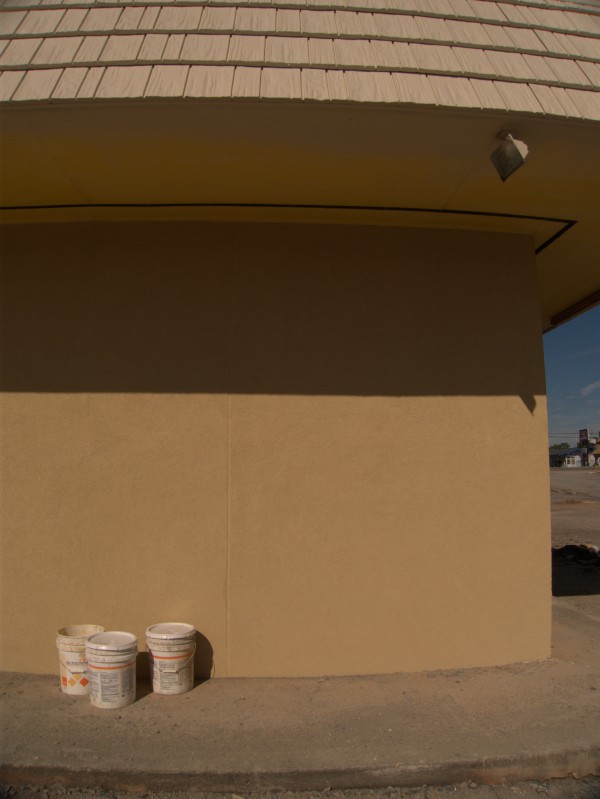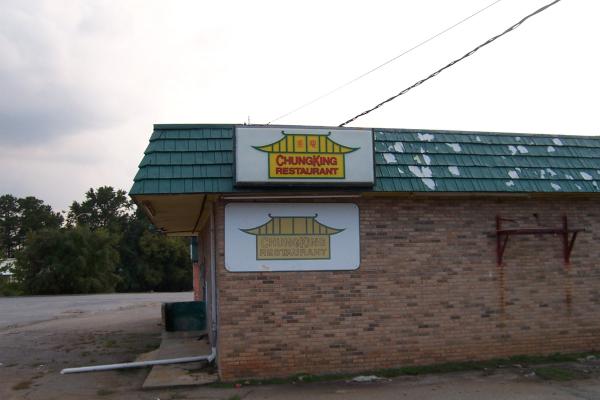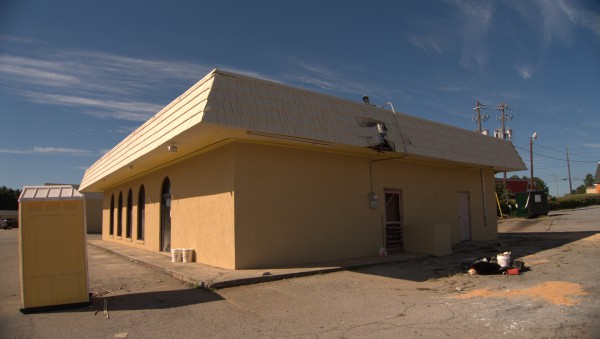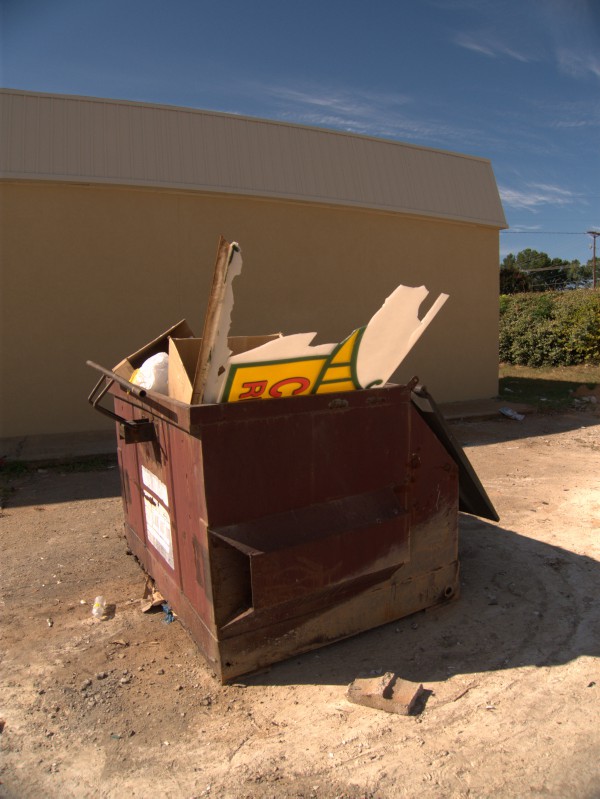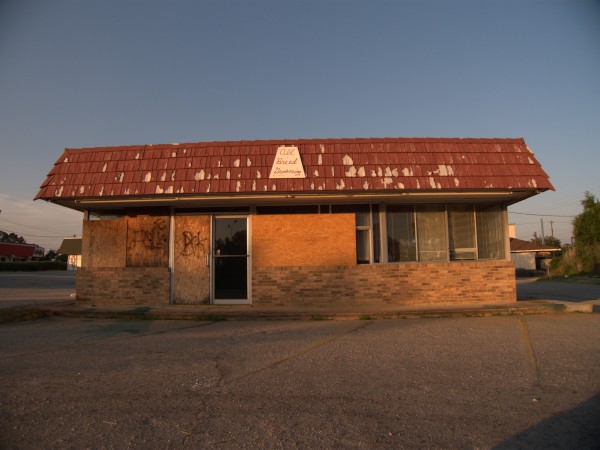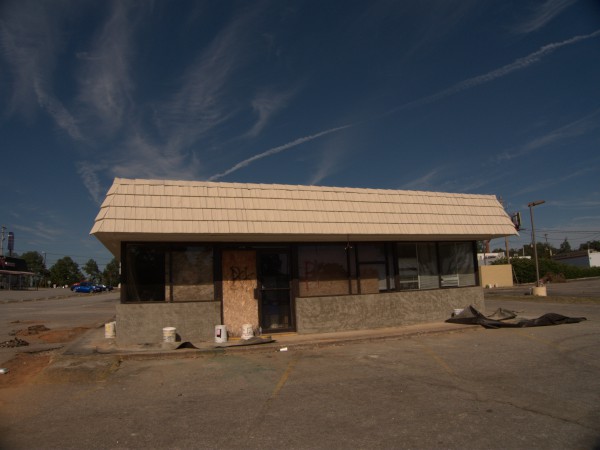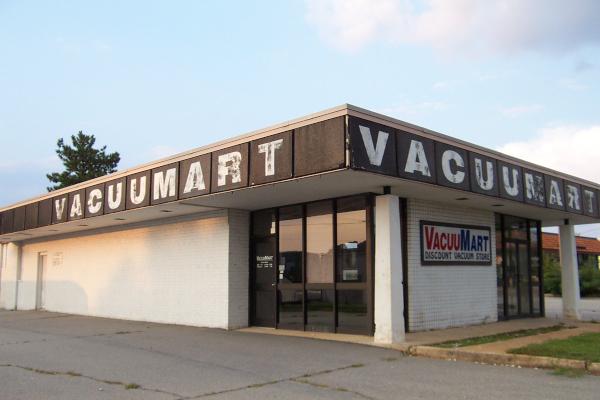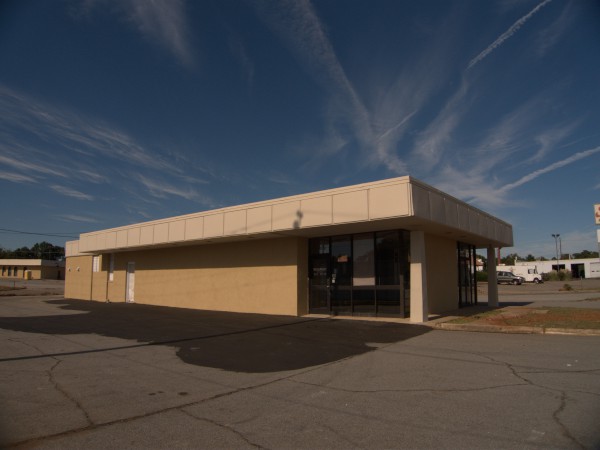 I'm kind of bummed over the Chung King remodel. I took lots of pictures of that figurine, and half promised myself I'd pry it off some night.
The whole Intersection Center complex has been for sale for years. I didn't see those signs on 4 Sept 2010 when I took the "new" pictures here, so perhaps it finally did sell. I would have expected in that case however that the new owner would have bulldozed the whole place, not started renovations on 40 year old buildings that were in poor repair to begin with. I wonder what will happen to the stalwarts like Hook 'n Needle that have remained open on Diamond Lane against all odds?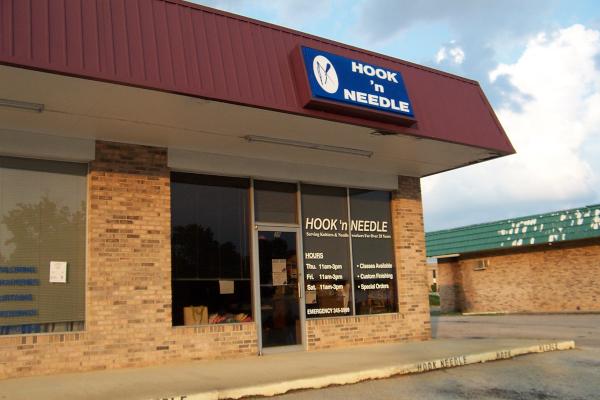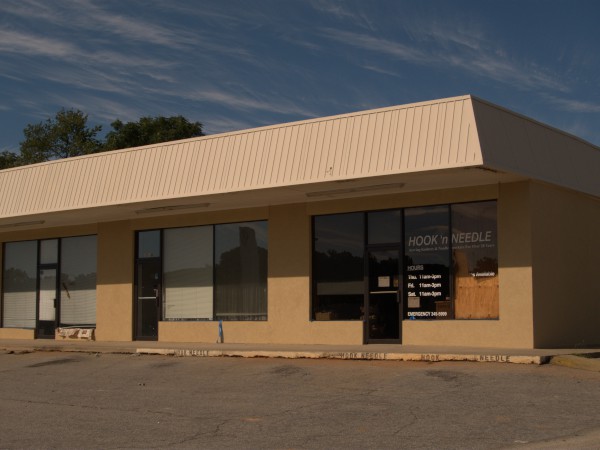 UPDATE 30 Sep 2010 -- Well, they're also (possibly without meaning to) got the Service Merchandise sign turned on for the first time in 8 years!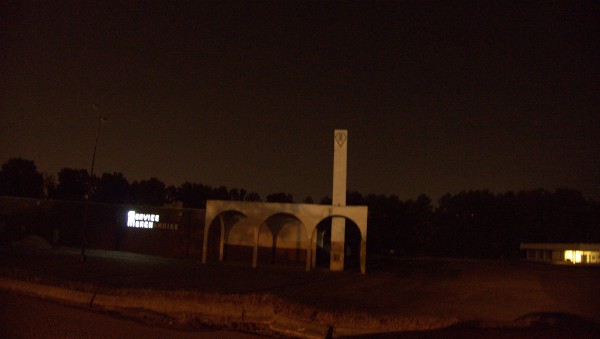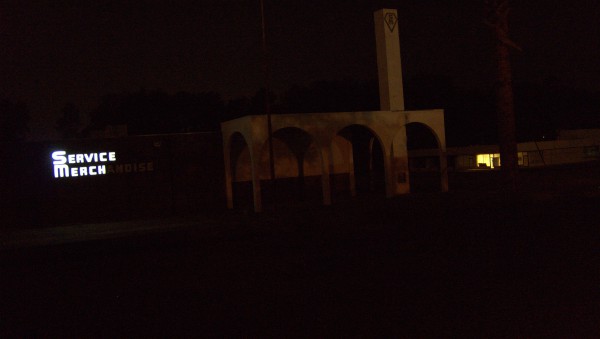 More changes: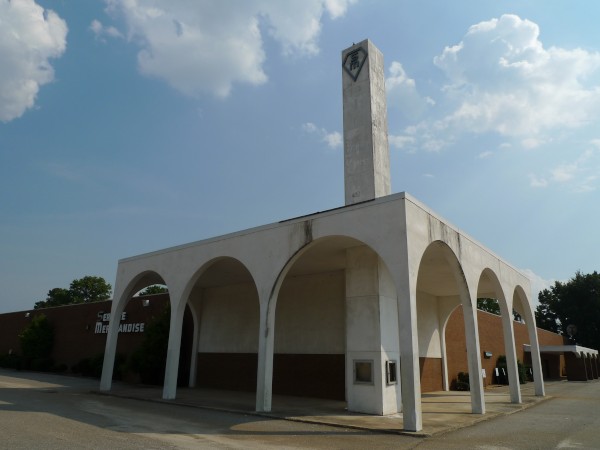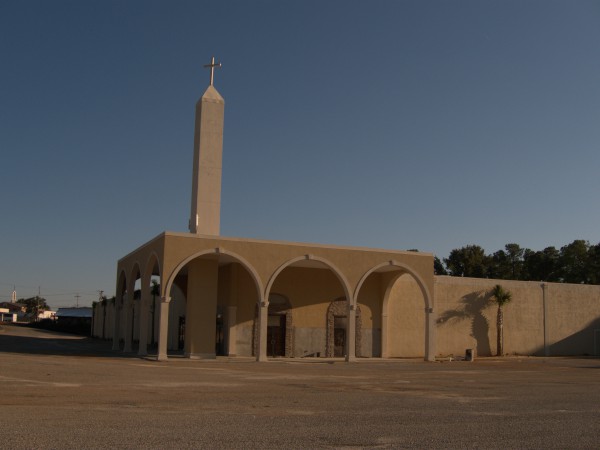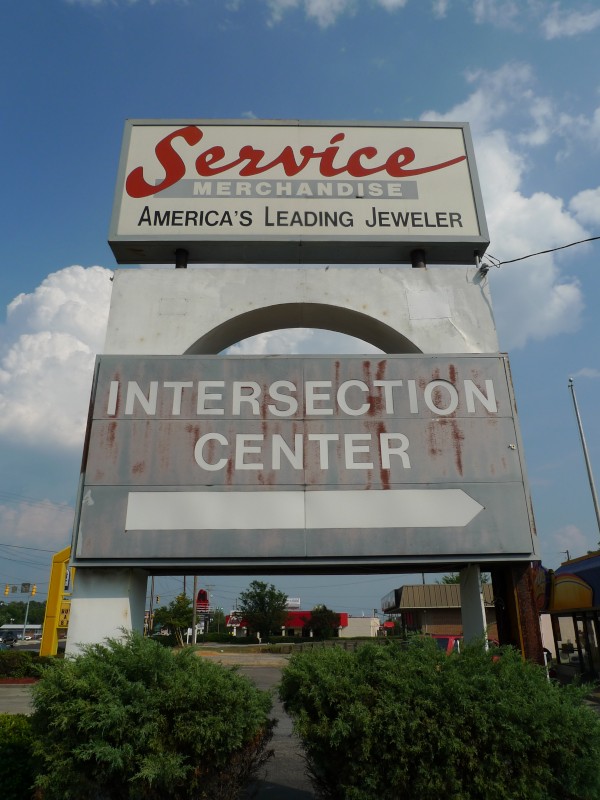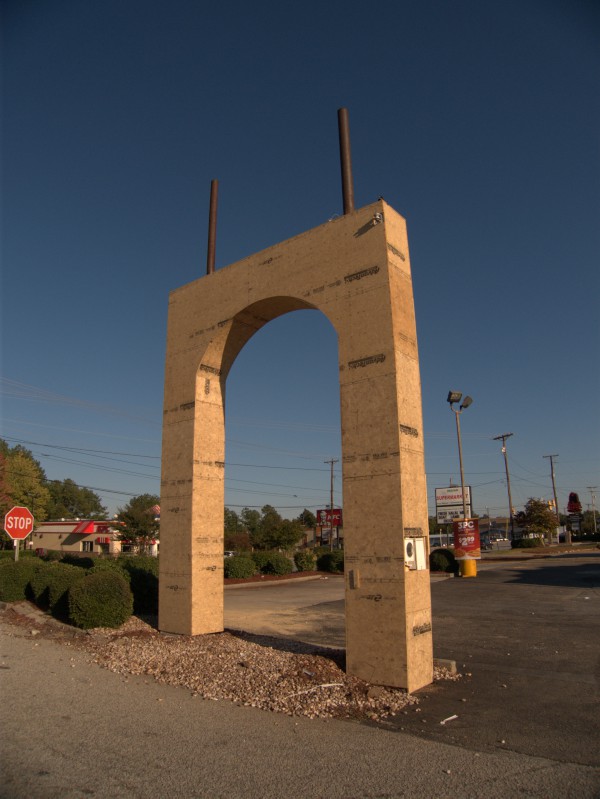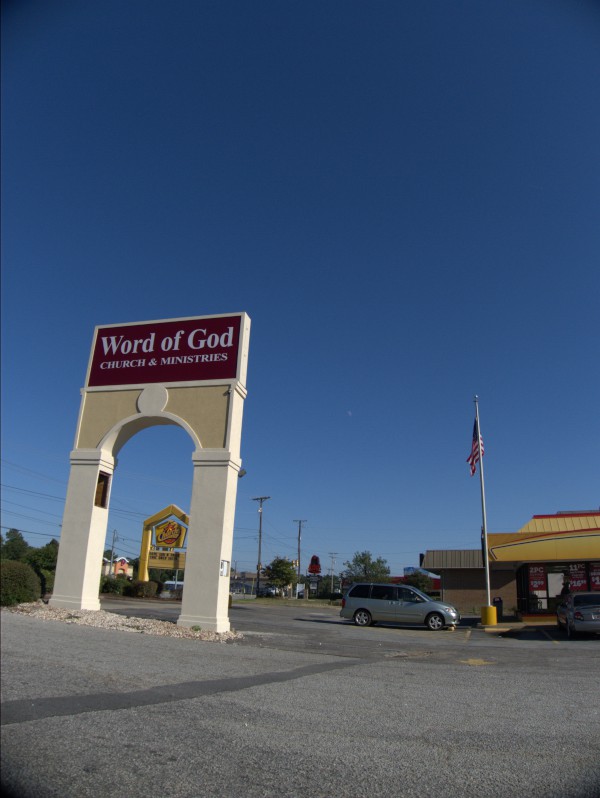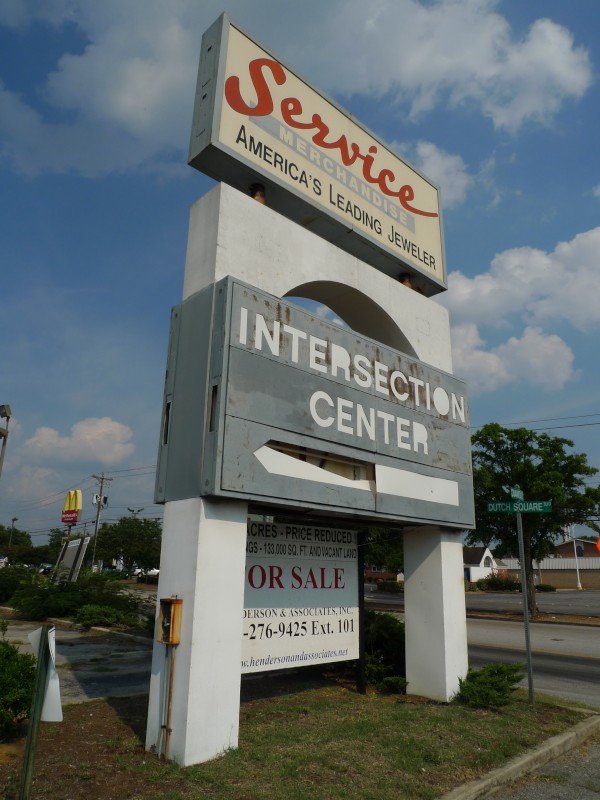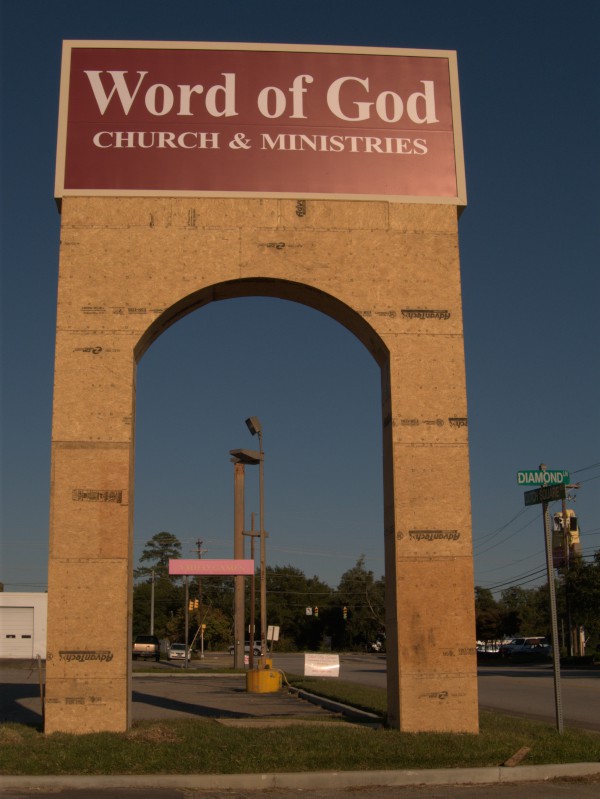 UPDATE 21 Jan 2011: Intersection Center is to be the new campus for Word of God Church Ministries, and the old Sam Solomon/Service Merchandise building will be a 3000 seat Sanctuary. I'm glad to see this place rehabilitated!
UPDATE 28 June 2011: Added complete 4 September 2010 photoset.
UPDATE 22 September 2012: Added pictures above of the conversion of the Service Merchandise store into the chapel, and the two Intersection Center signs being converted into church signs. Added 23 October 2011 photoset.
UPDATE 24 September 2012: Added third picture of (finished) Broad River Road sign. Added 30 August 2008 photoset.
UPDATE 26 September 2012: Added 27 June 2009 photoset.
11 Responses to 'Something's Happening Here (Intersection Center)'
Subscribe to comments with RSS or TrackBack to 'Something's Happening Here (Intersection Center)'.
Leave a Reply