Posted at 2:12 am in Uncategorized
OK, perhaps it is a cheat to do a closing on an annual event, and doing this many pictures is certainly way into overkill territory, but I do like the Fair, and I really like neon! Some of the night pictures came out really well, some are just so-so -- the closing-cam is a circa 2001 model that is definitely not meant for anything like night available-light photography but the results are interesting (to me at any rate).
Signs of the times, I suppose, but I didn't see the video game tent anywere back in the midway this year. This may be an artifact of the new(ish) operator. I think in the old days it was Deggler, then Conklin and now American Amusements or something like that. Also, no freakshow of any kind. The had kinder-gentler freak shows (ie, no actual "freaks": "Zoma, the jungle boy!") as late as the 1980s. And I think it's been many years since there was one, but it just occurred to me this year that I hadn't seen the Bingo tent either.
These first shots are from 22 September when I took two photos down to the Cantey building to enter them in the art show. (I thought there were better than some of the stuff that got included, but in the event, both were "juried out" of the show -- oh well!). At this point basically nothing is set up except the permanent buildings (and the sky ride).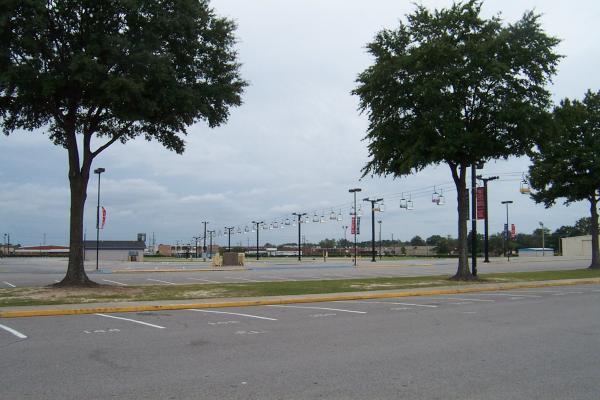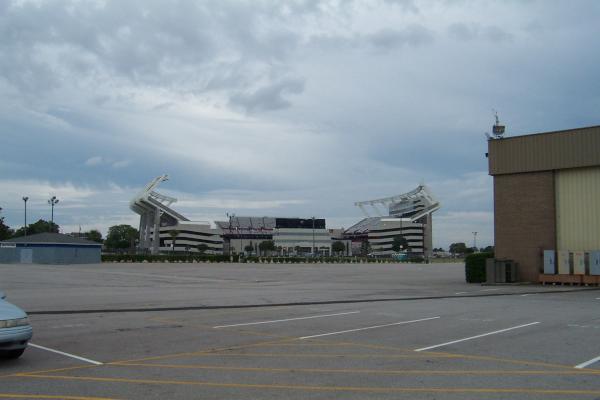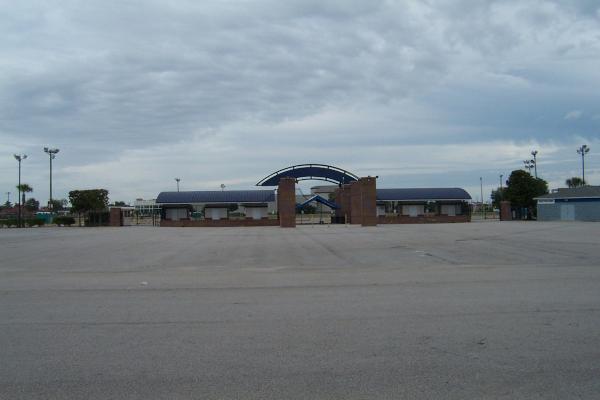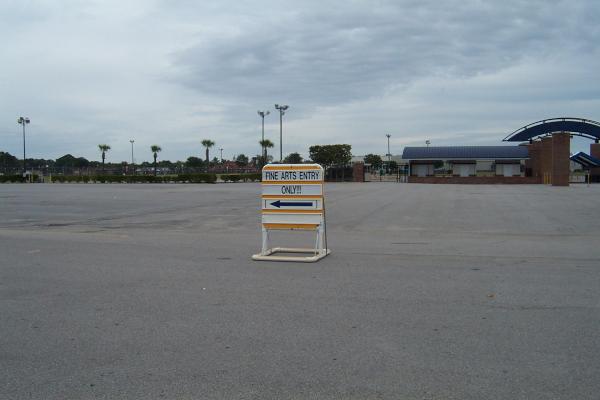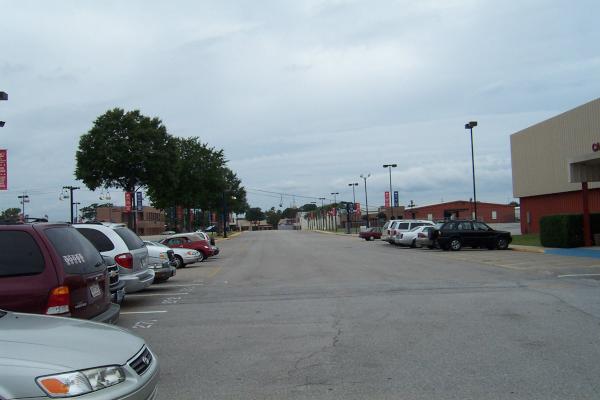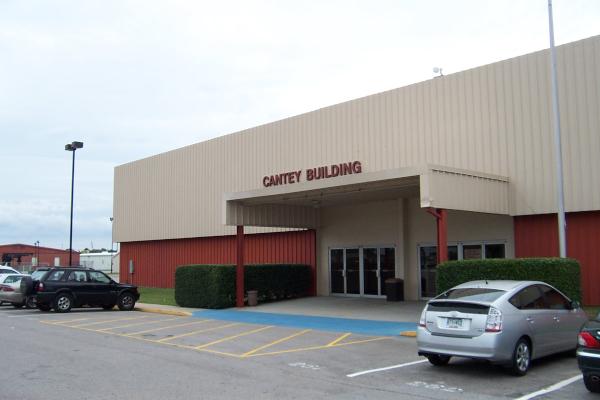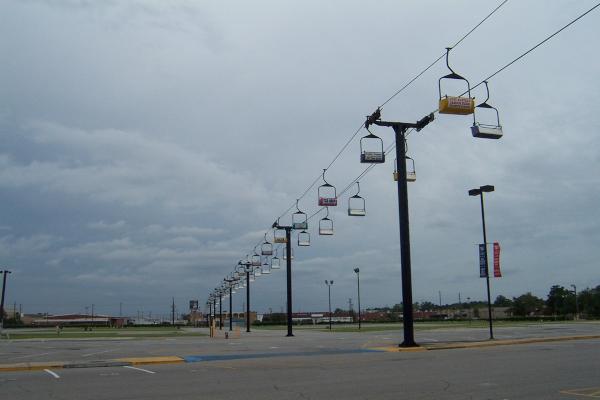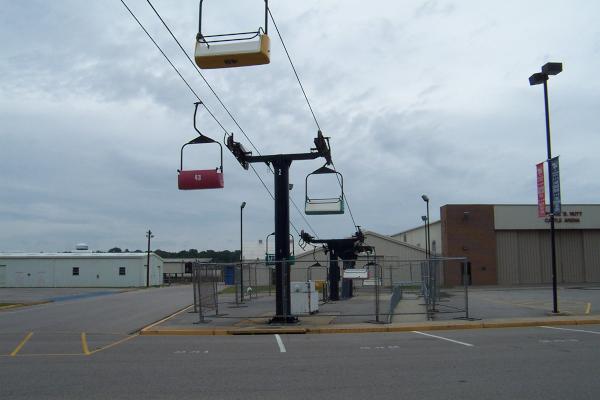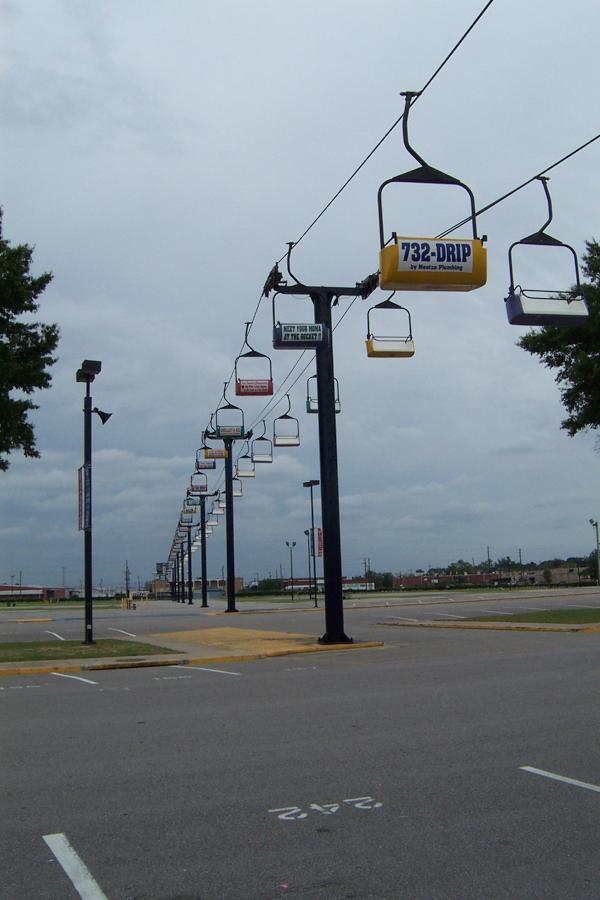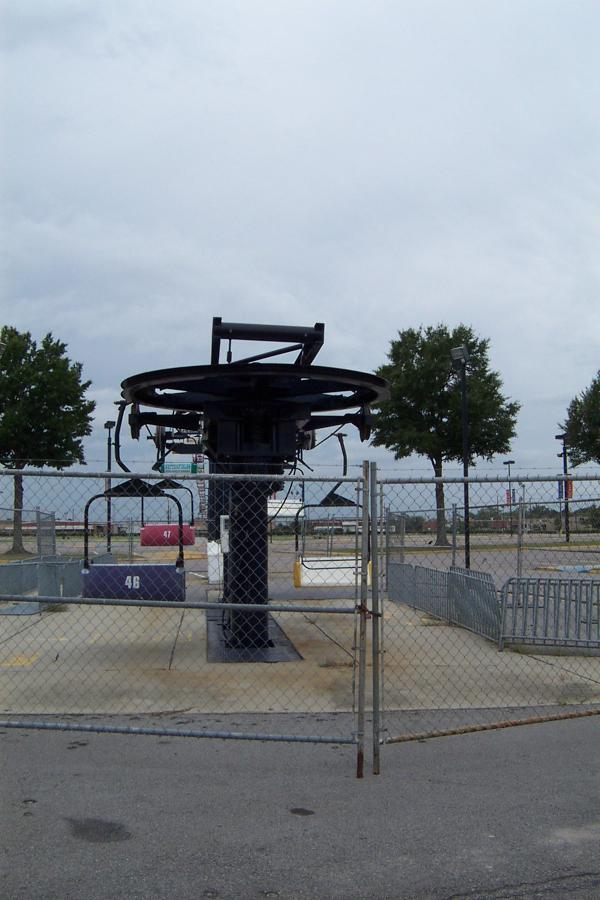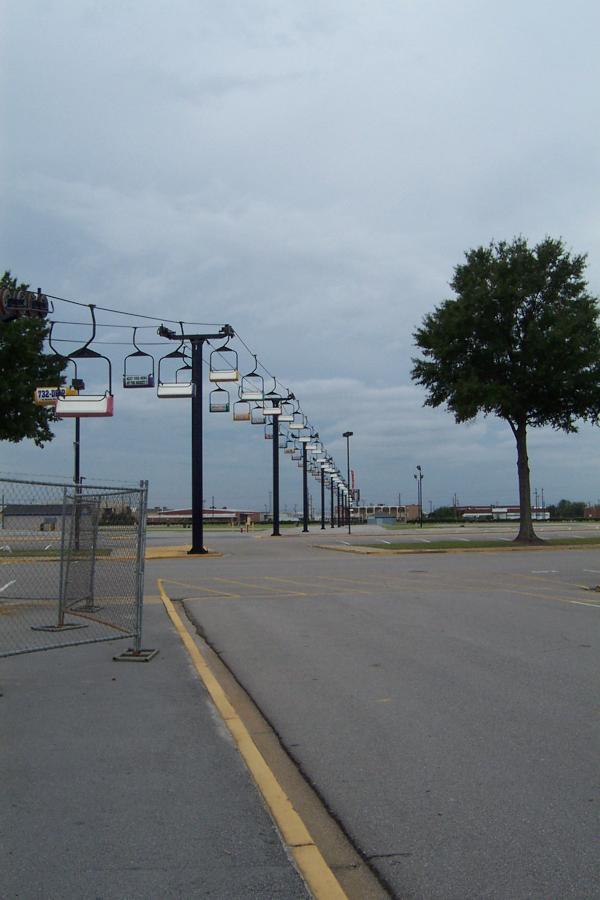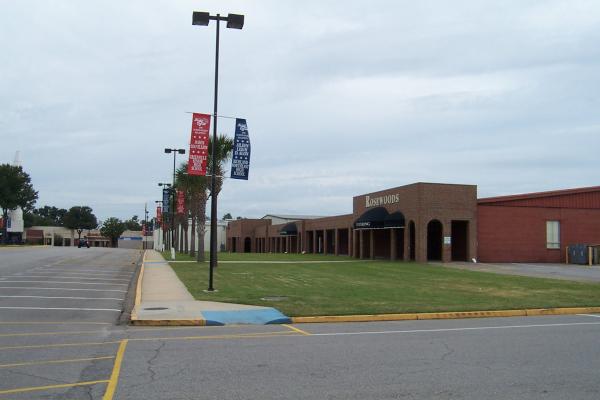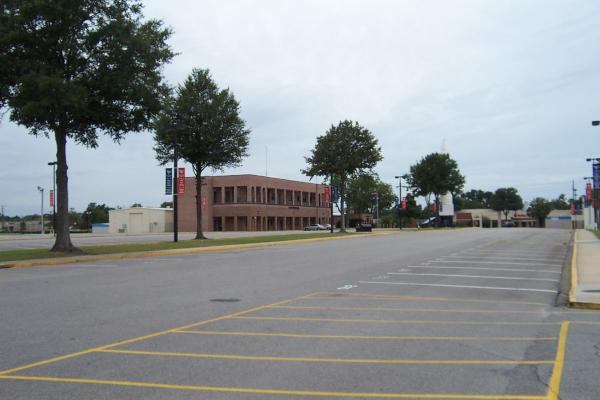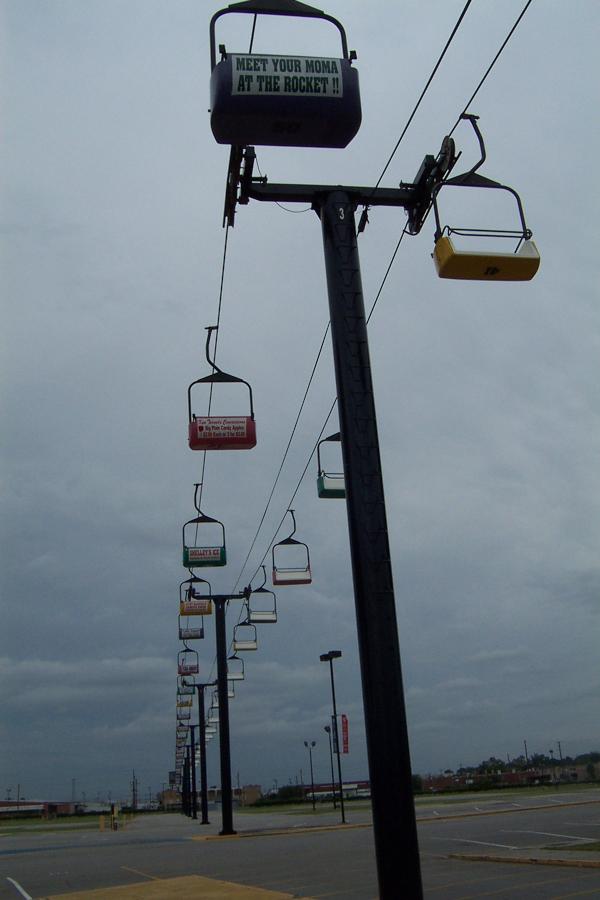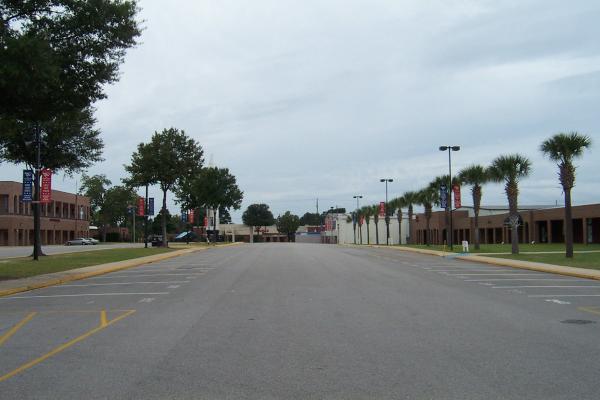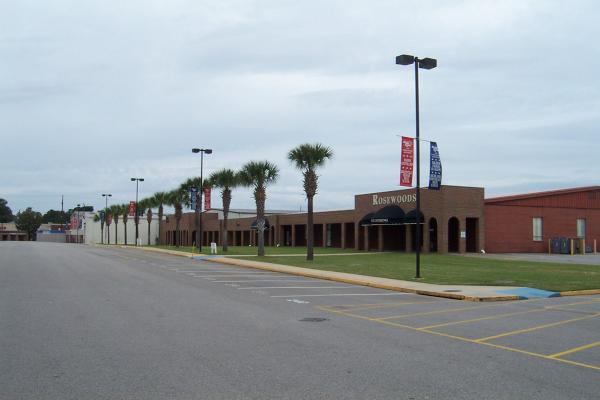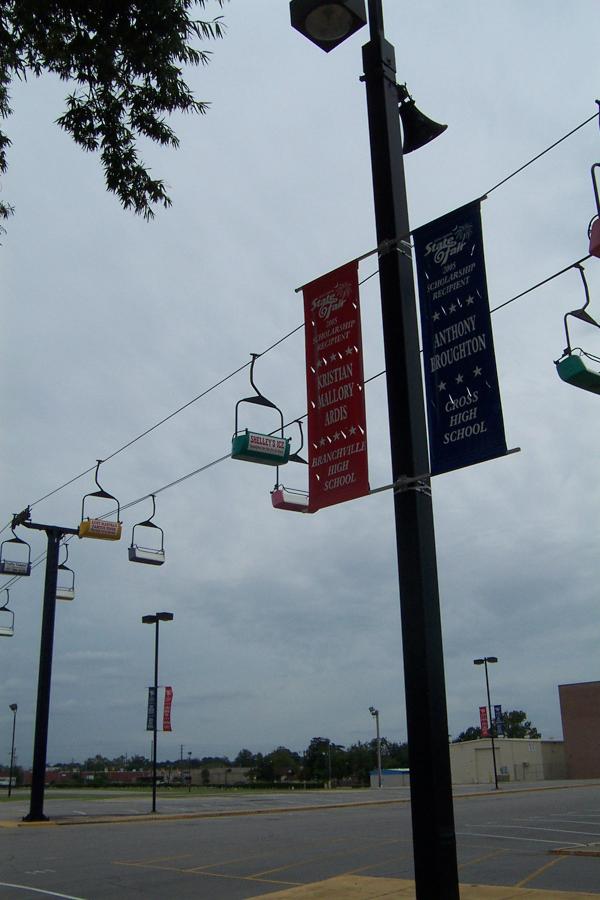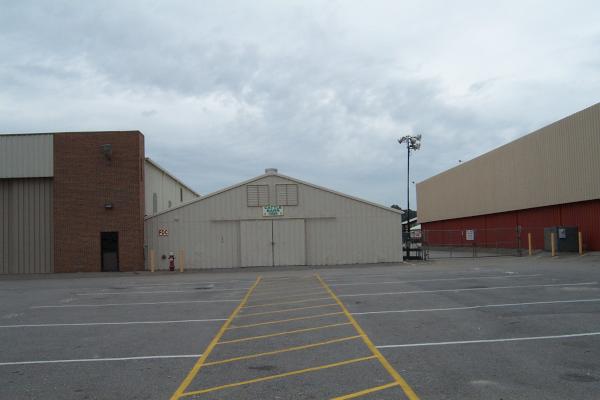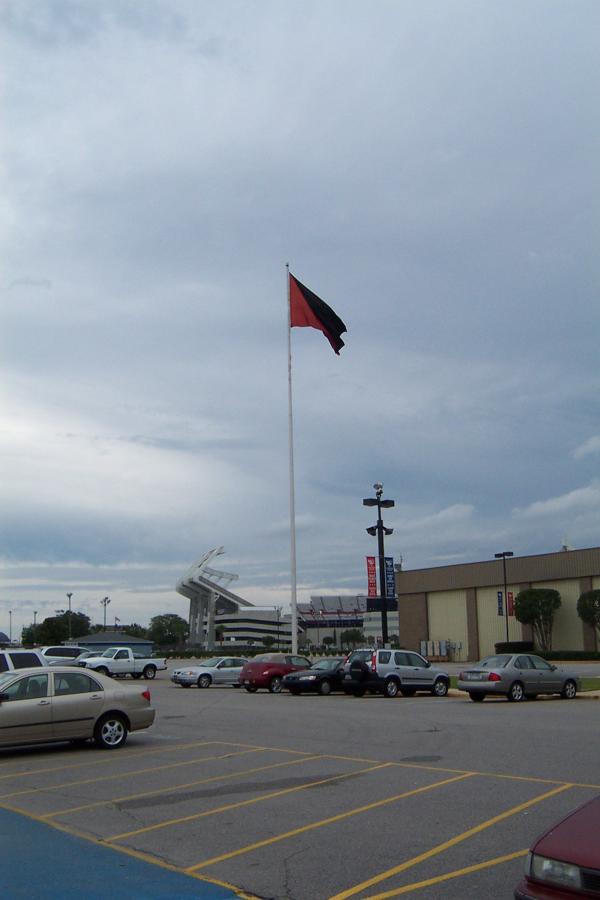 The day shots were actually taken on 19 October, after the night shots, but it seems more normal to include them here first since 'day' precedes 'night'.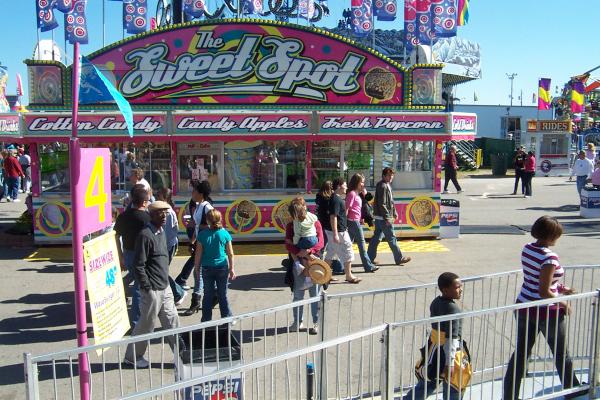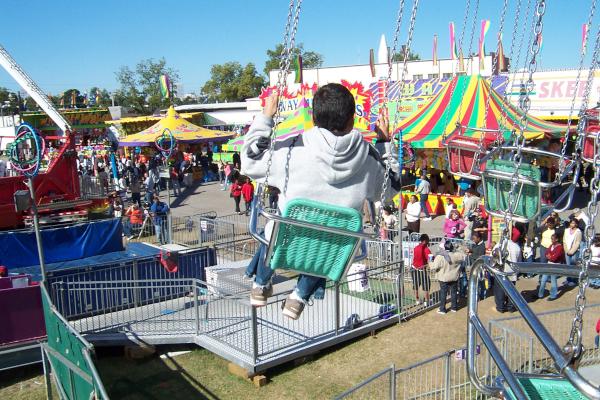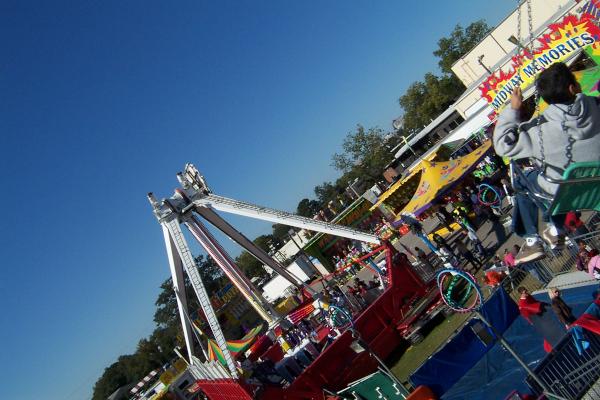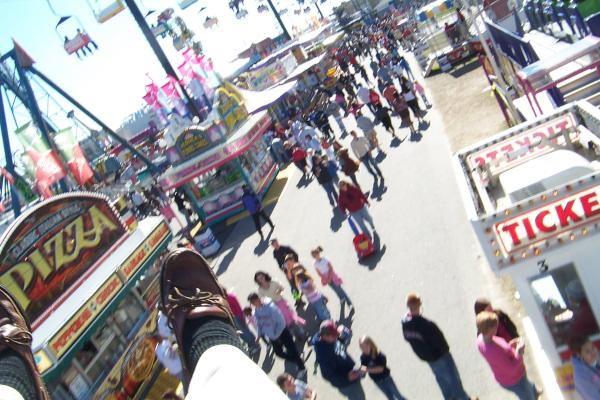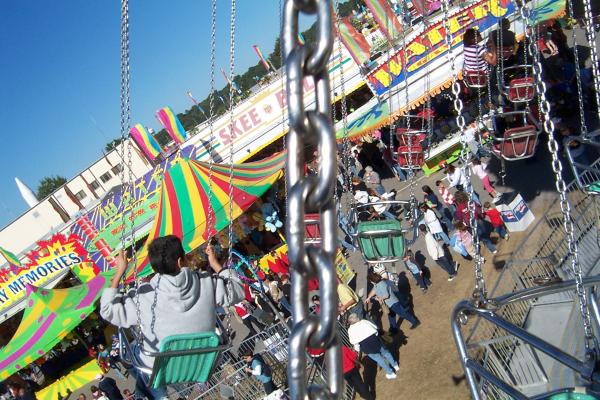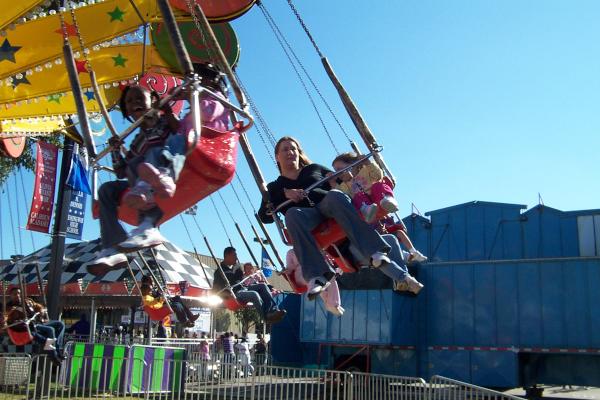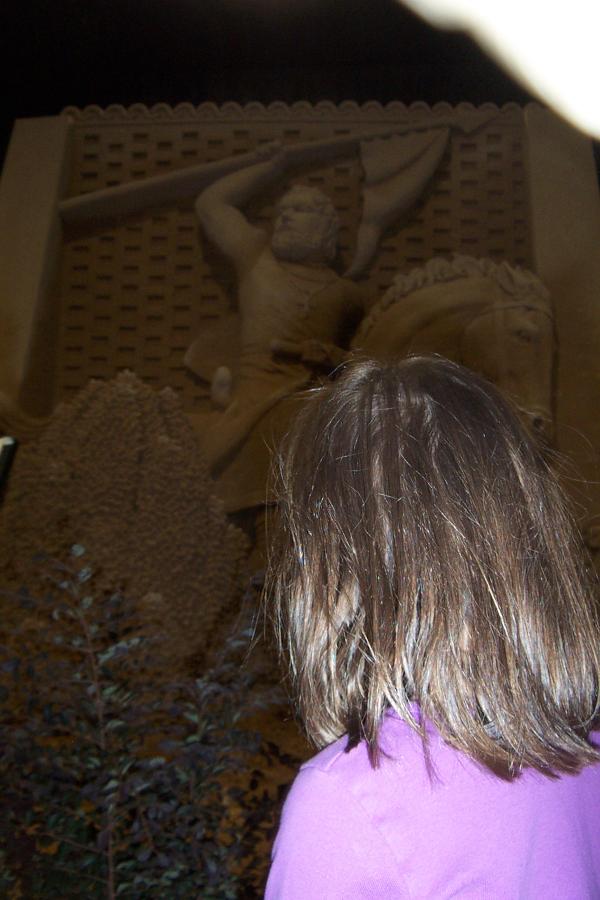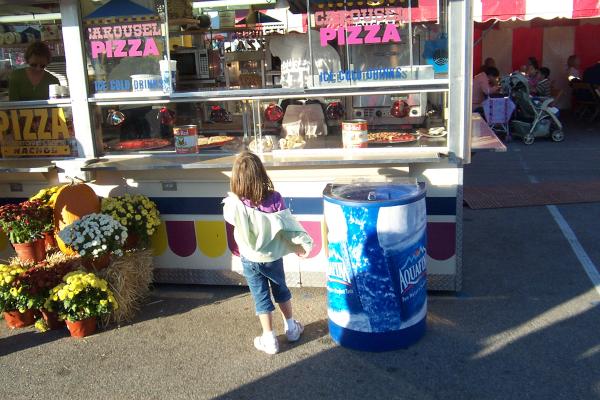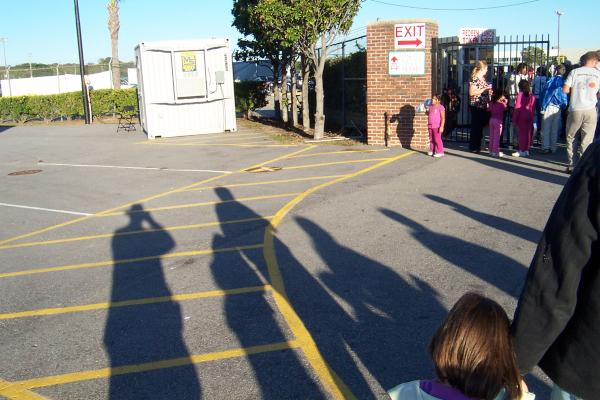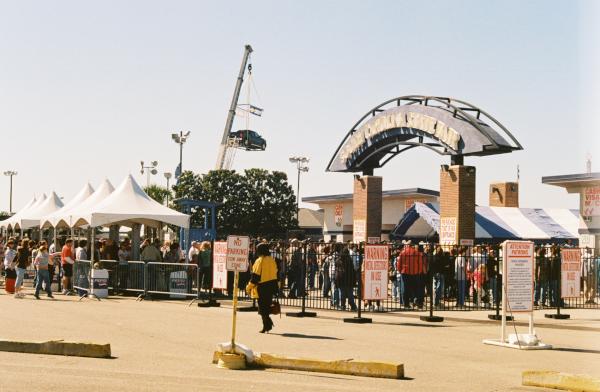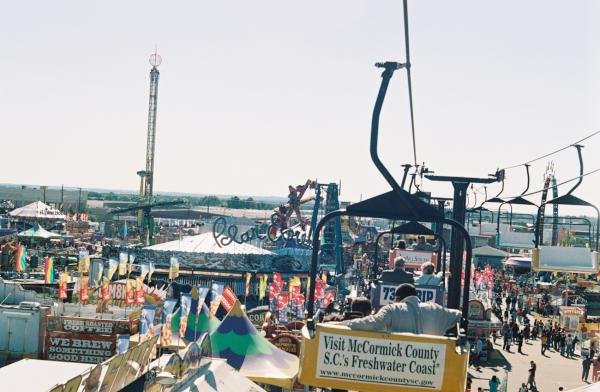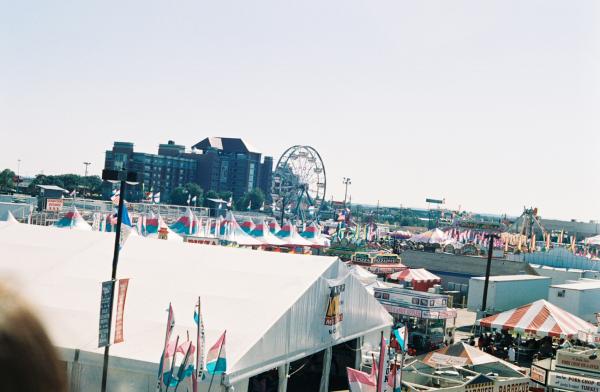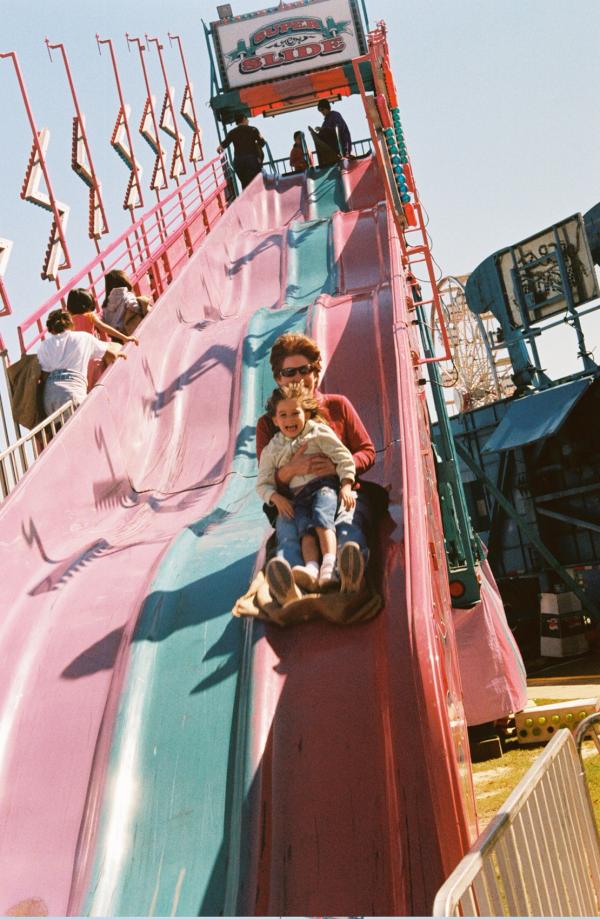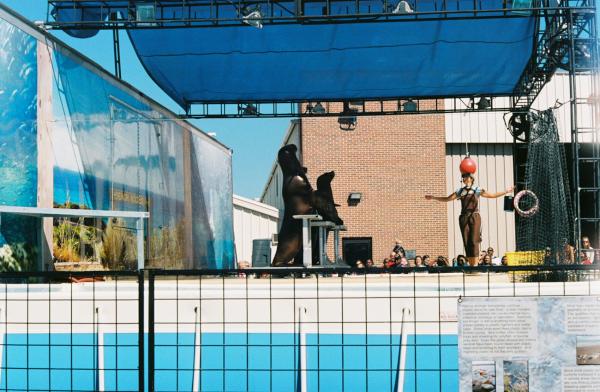 These night shots were taken on 10 October from about 9pm to about closing time at 11pm. The handwriting computer has been there for my entire life (as far as I can remember anyway!) I don't think they even make the pretense that it's a 'real' computer anymore, (in the beginning, it did look very futuristic and impressive).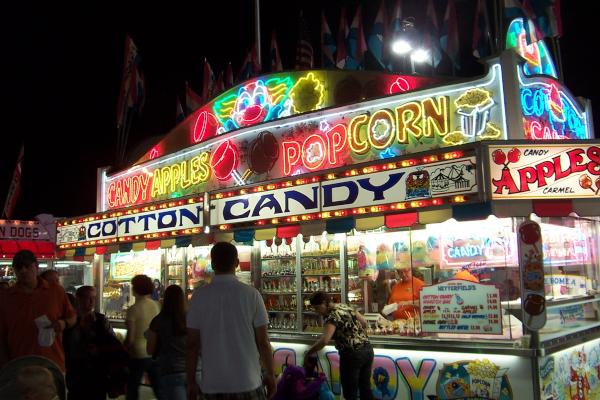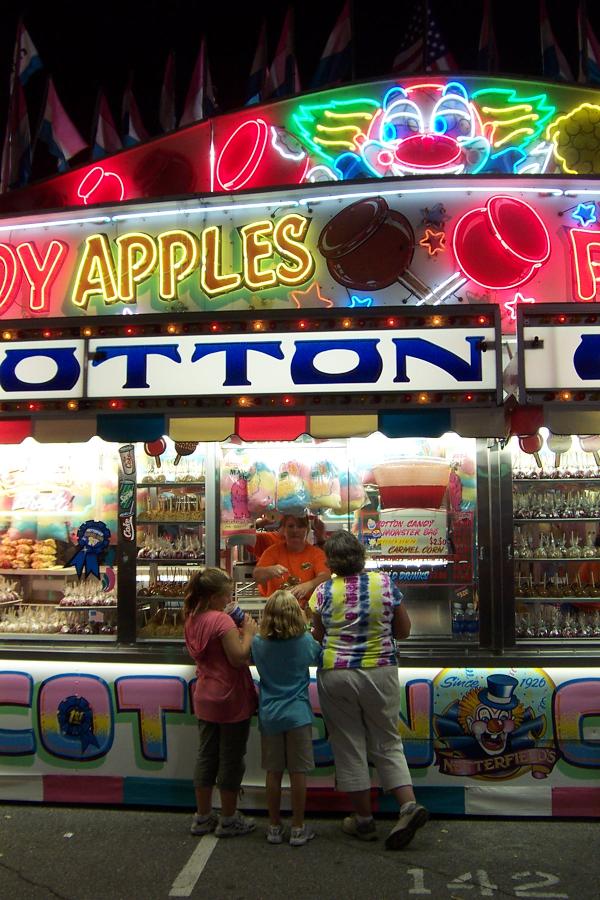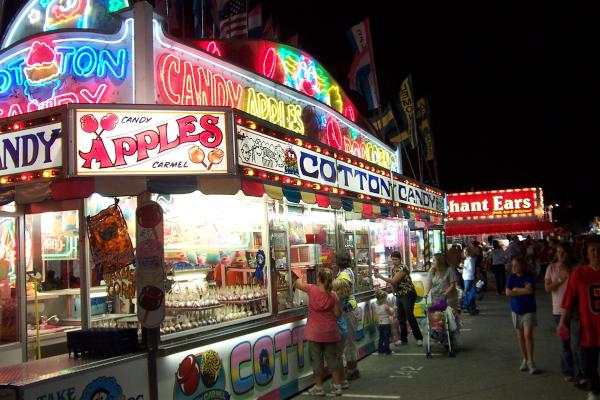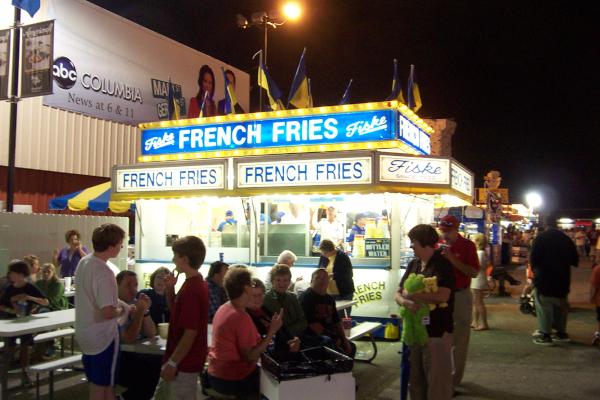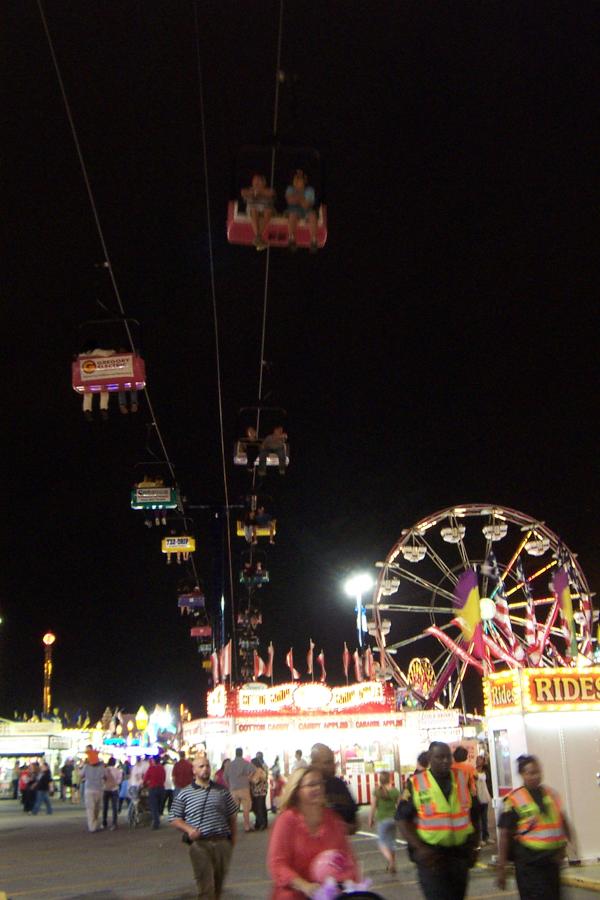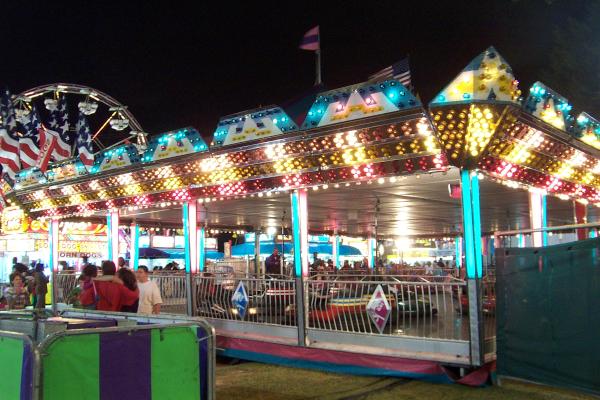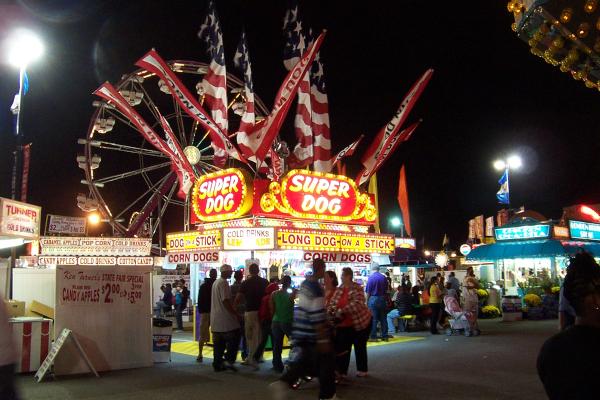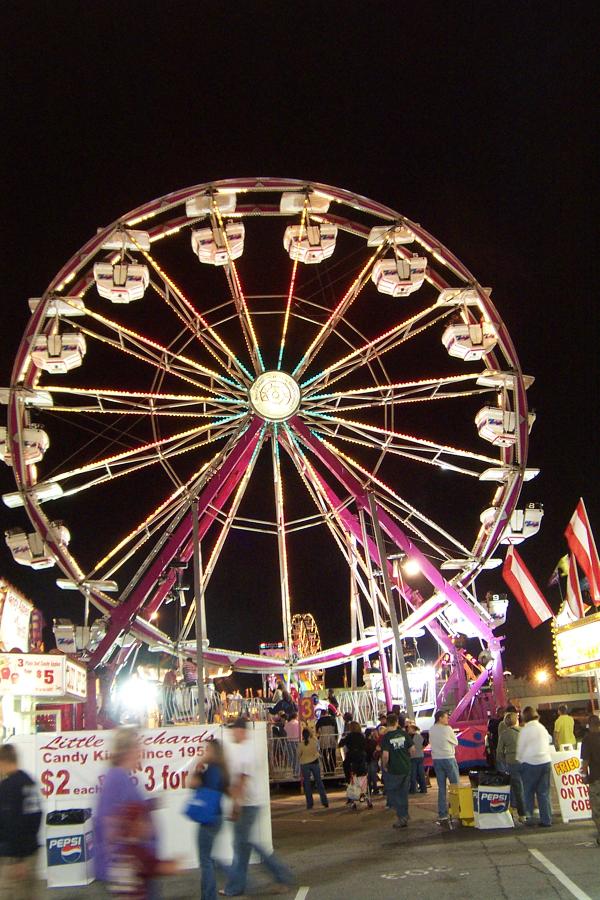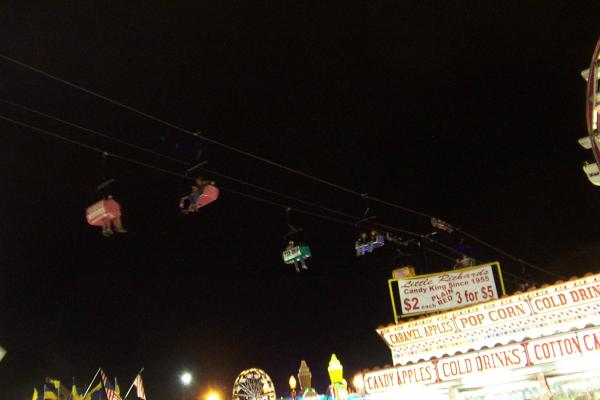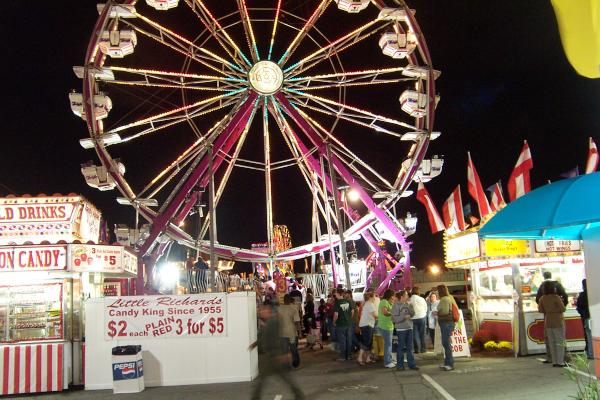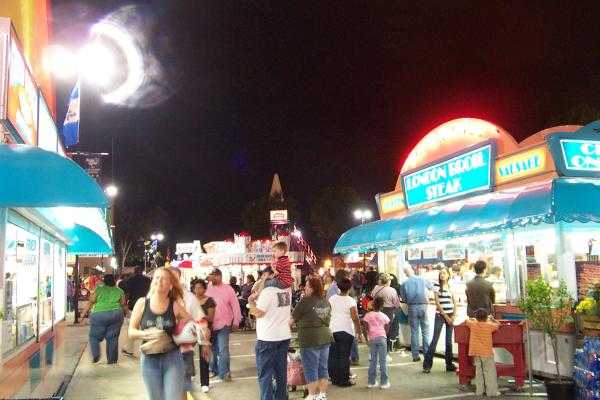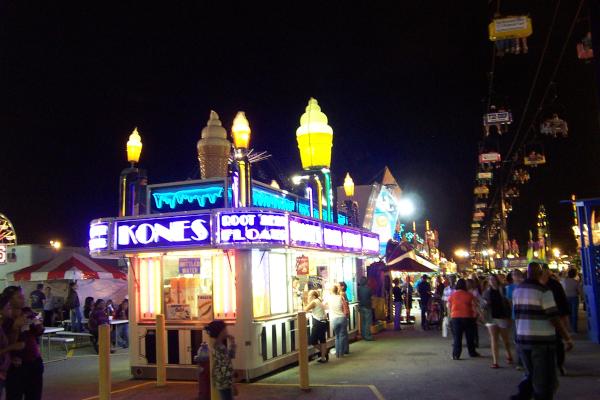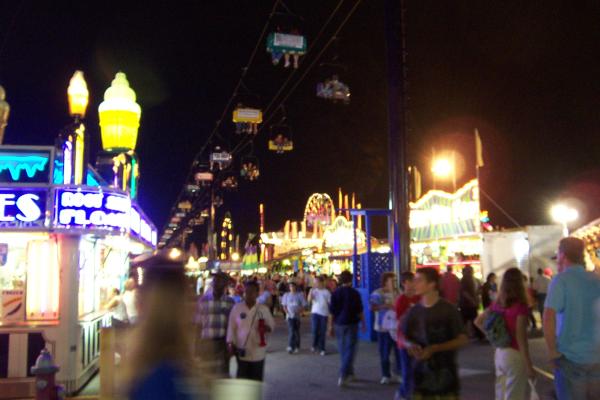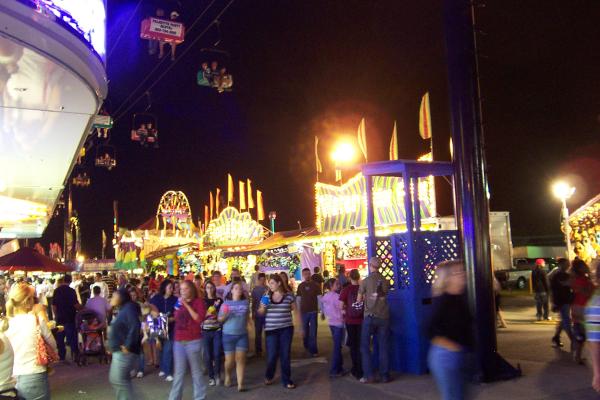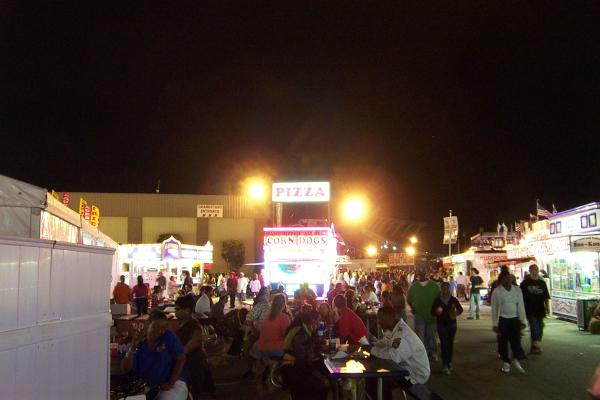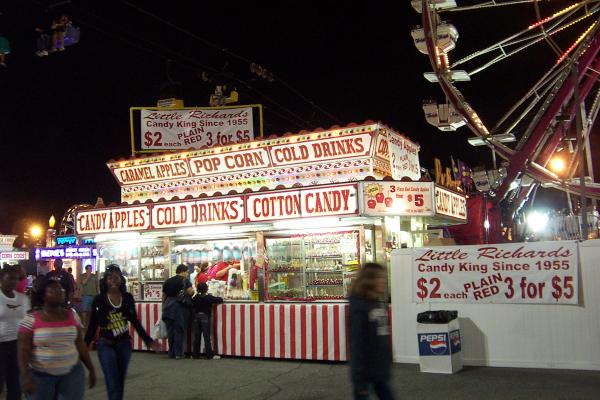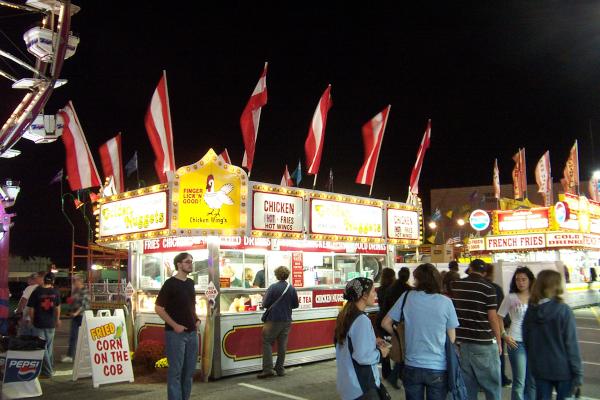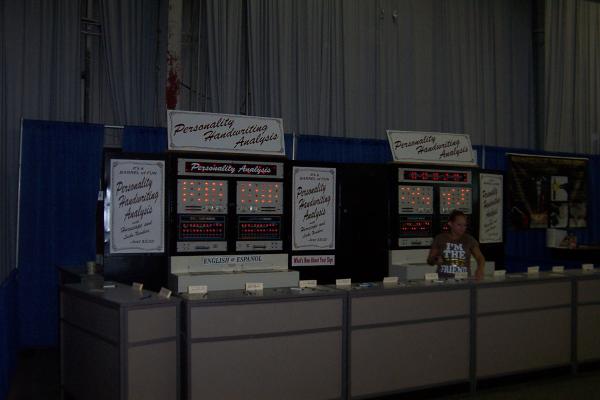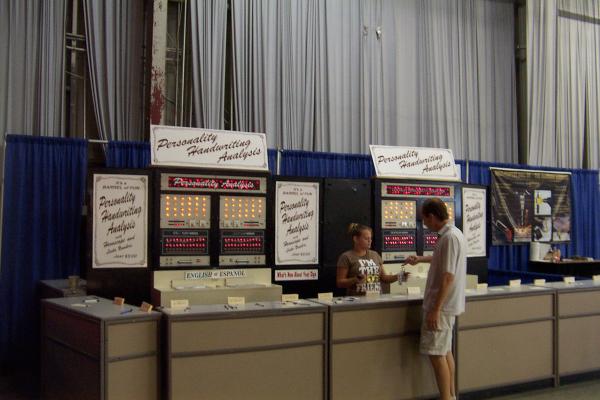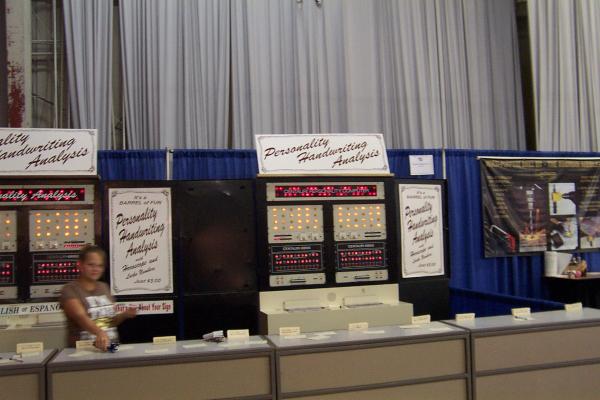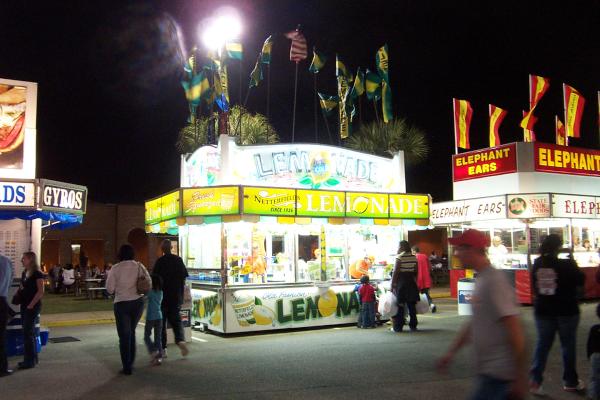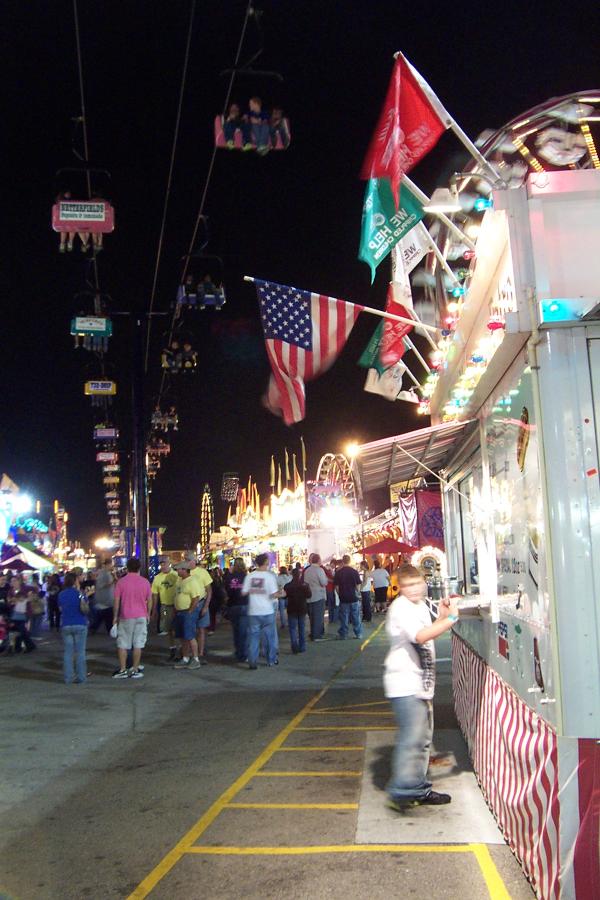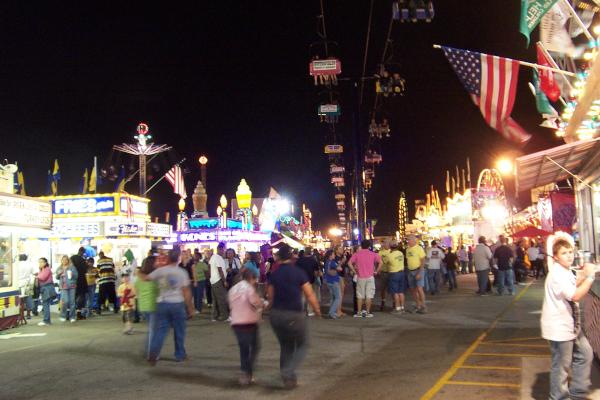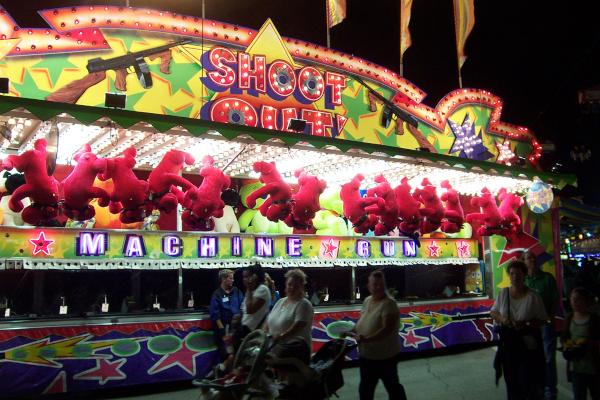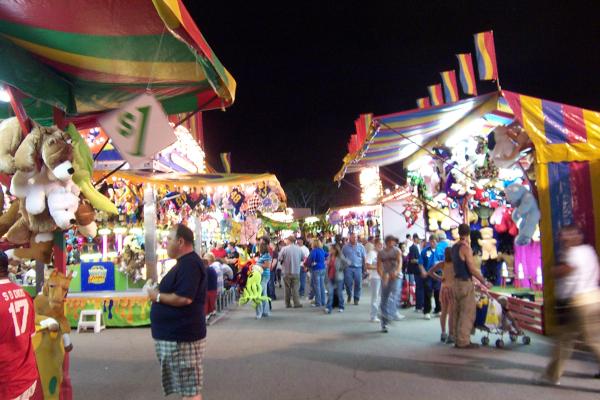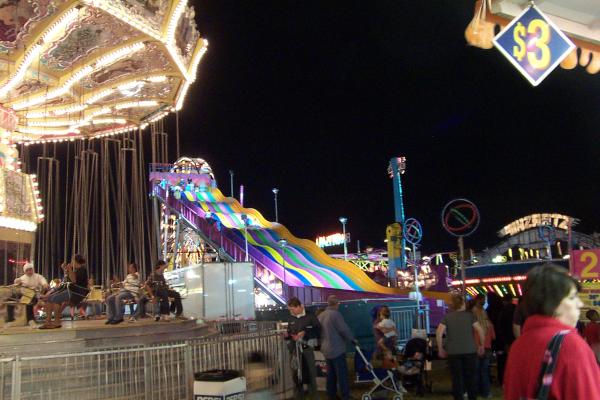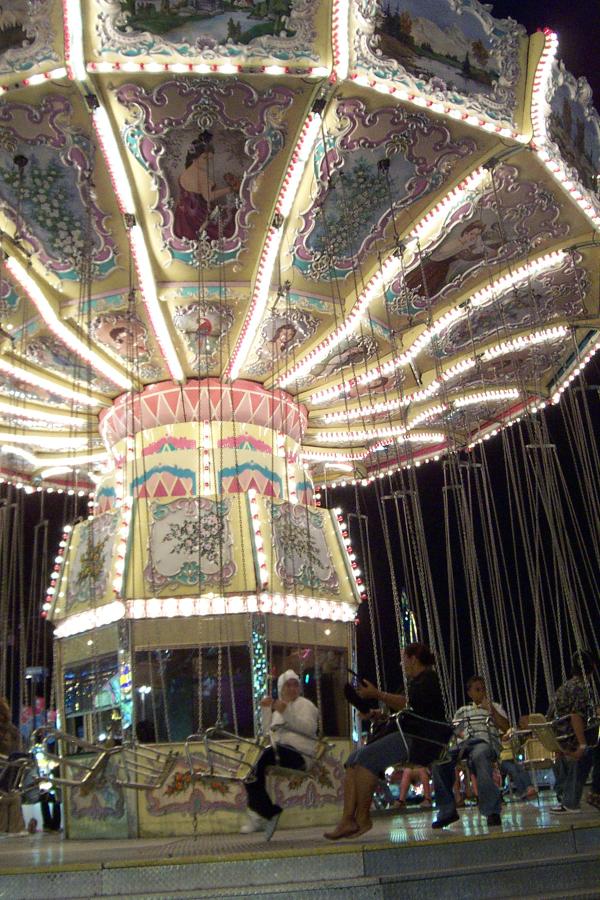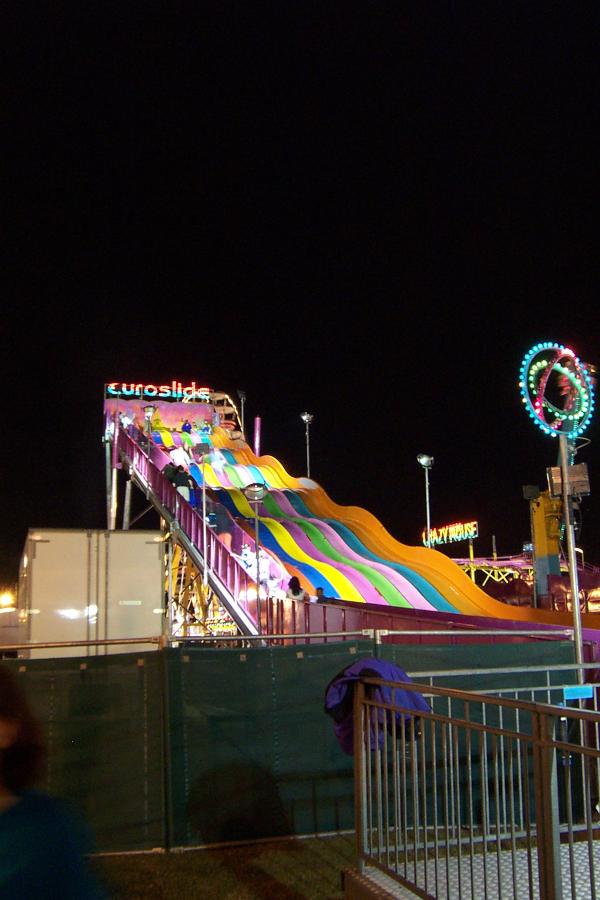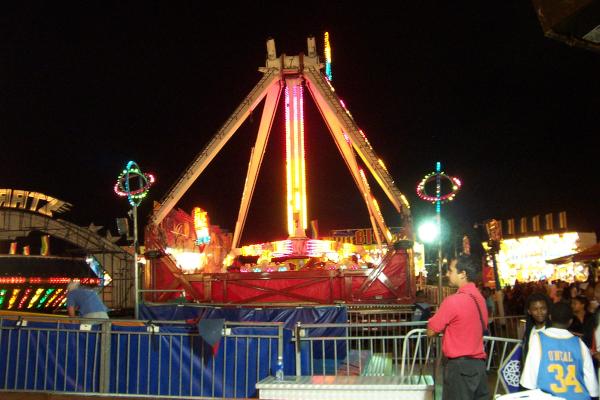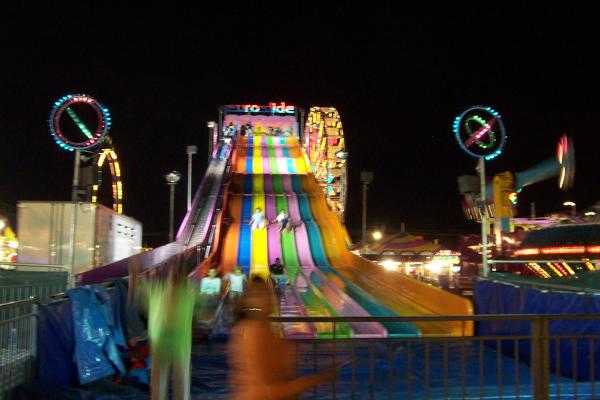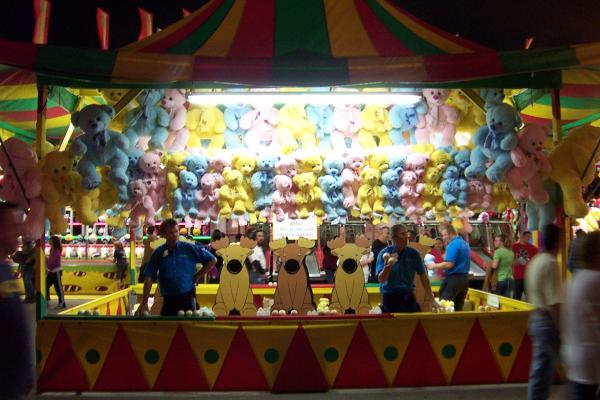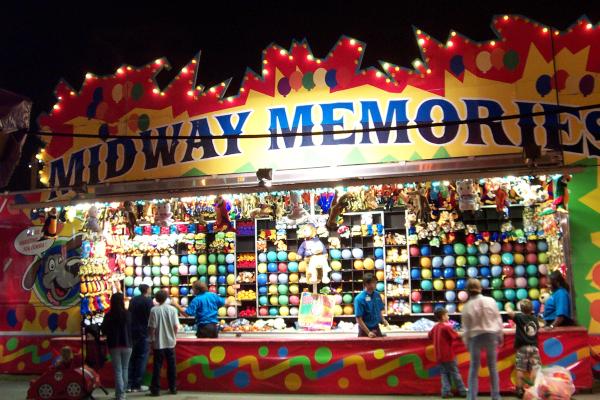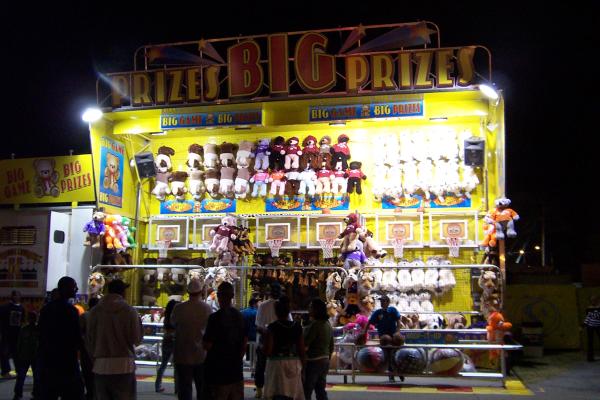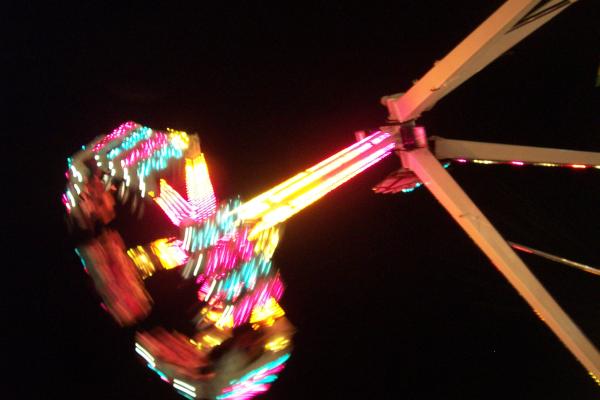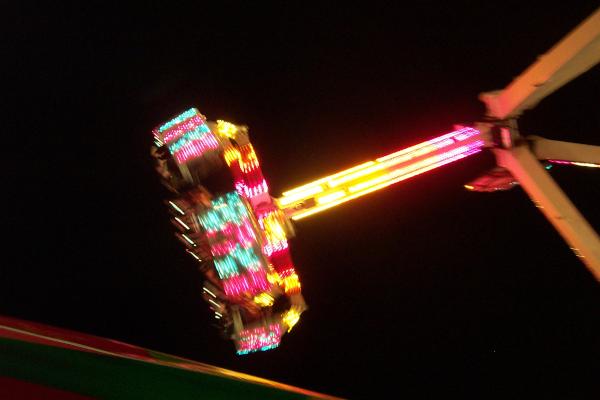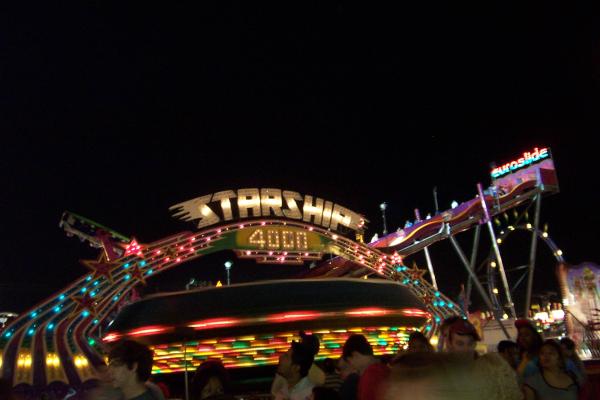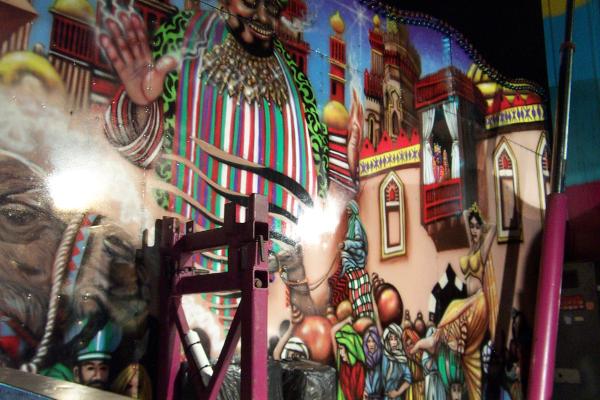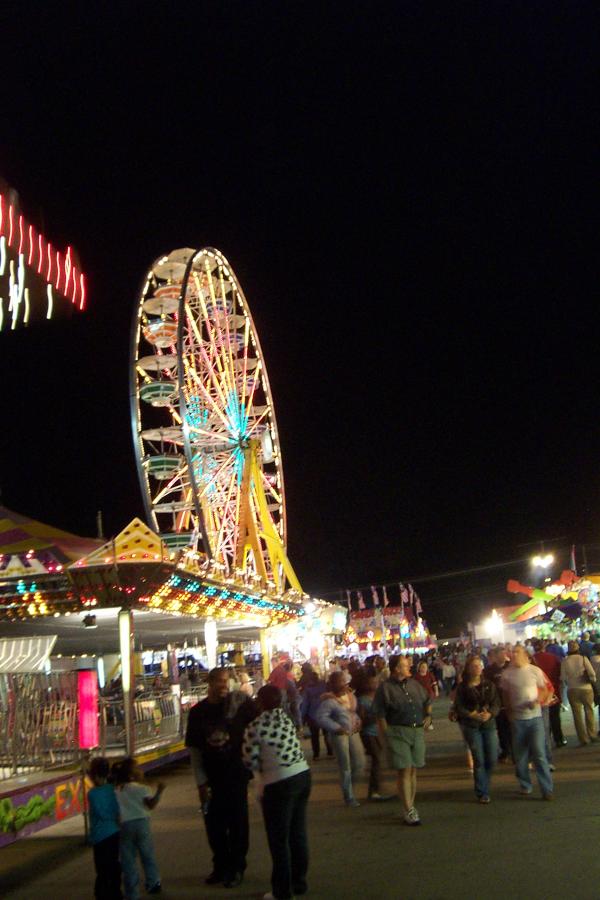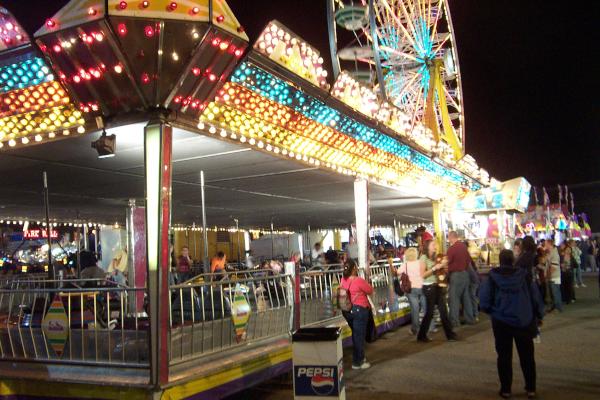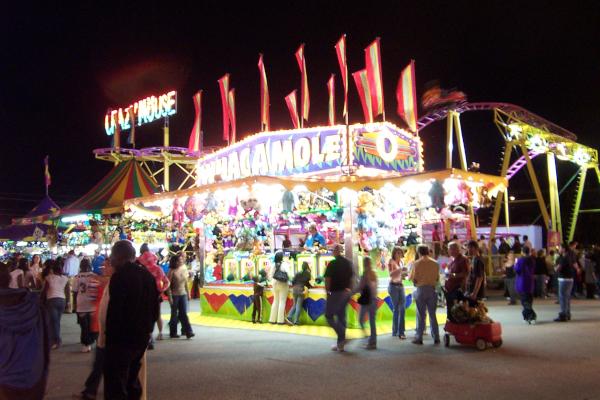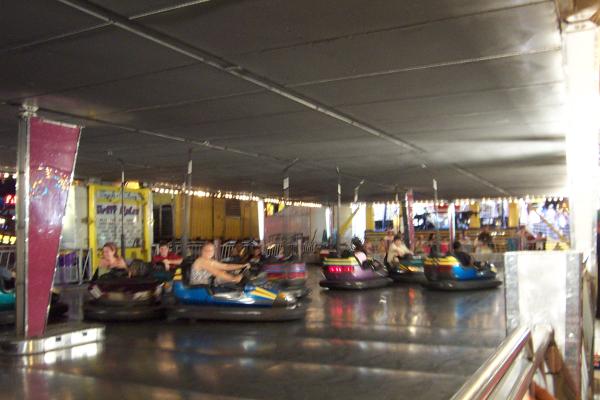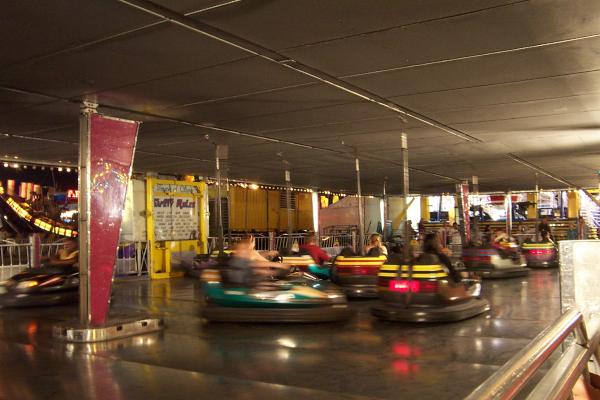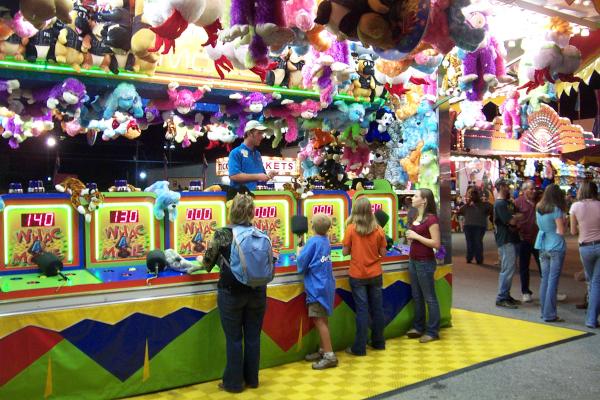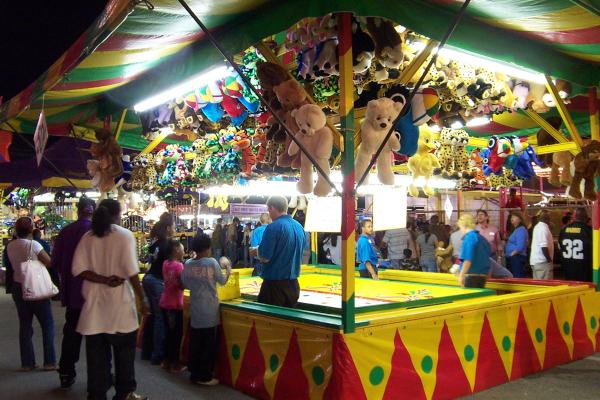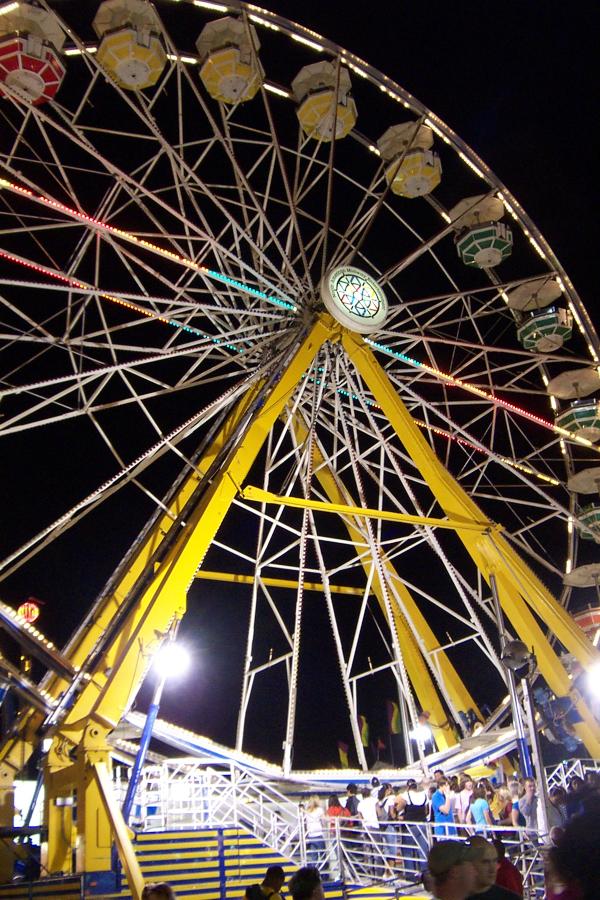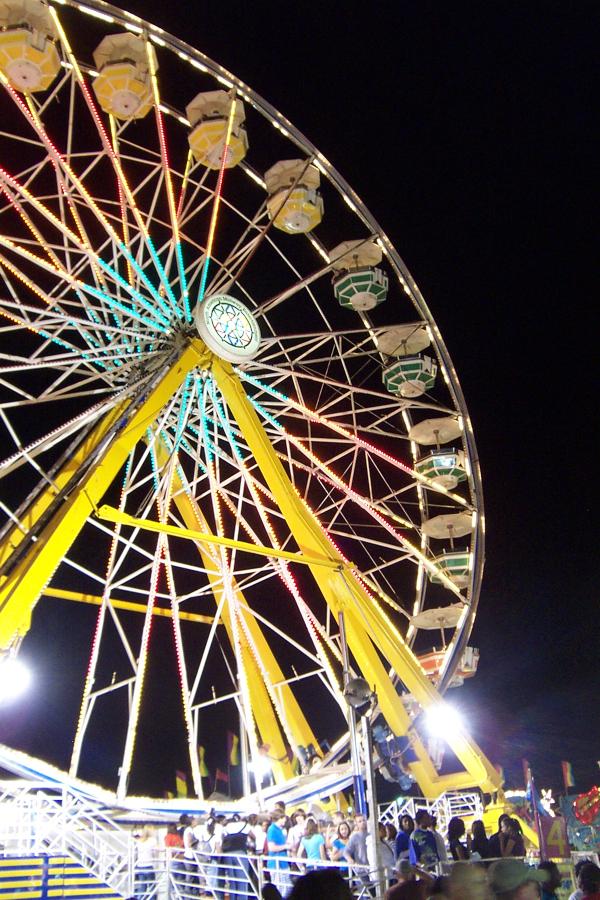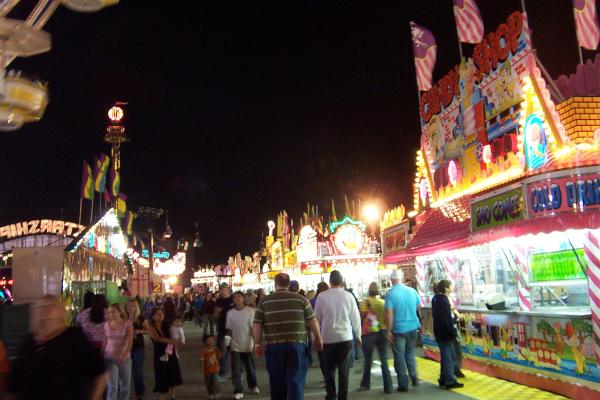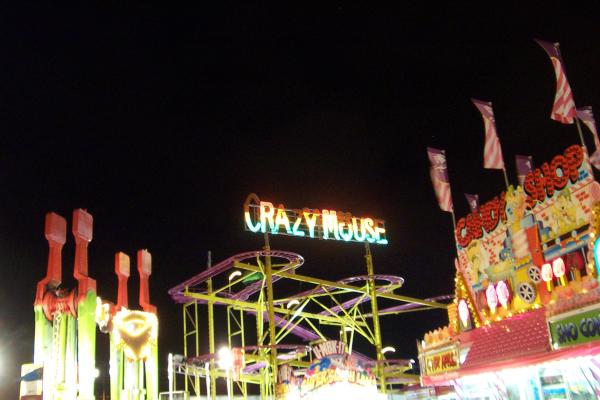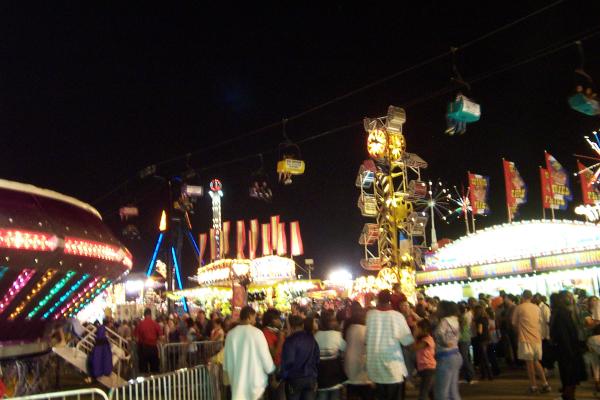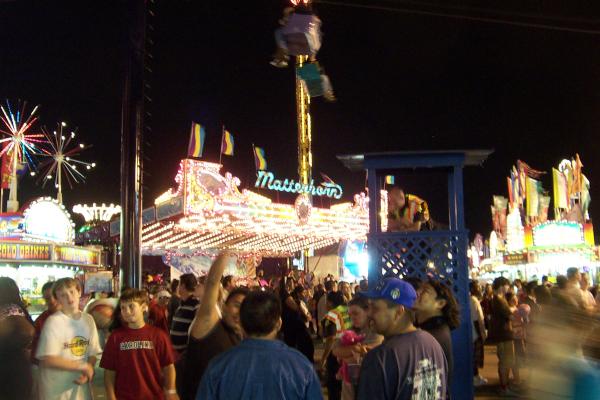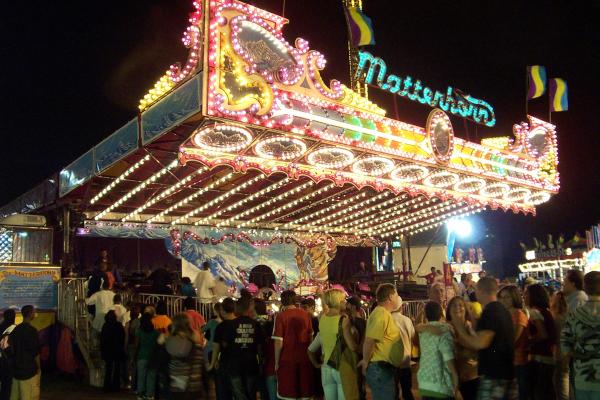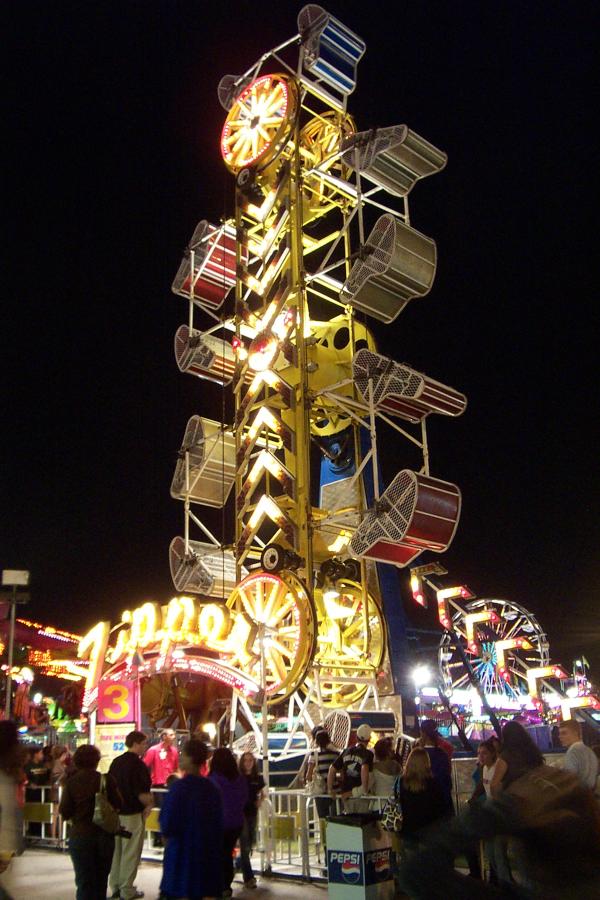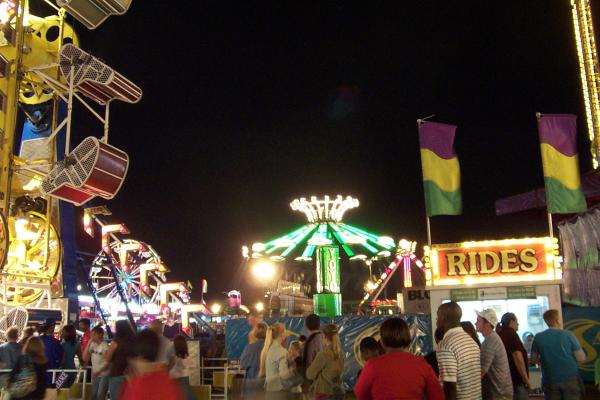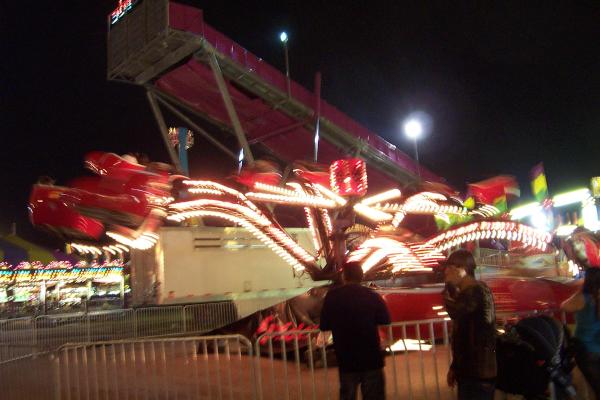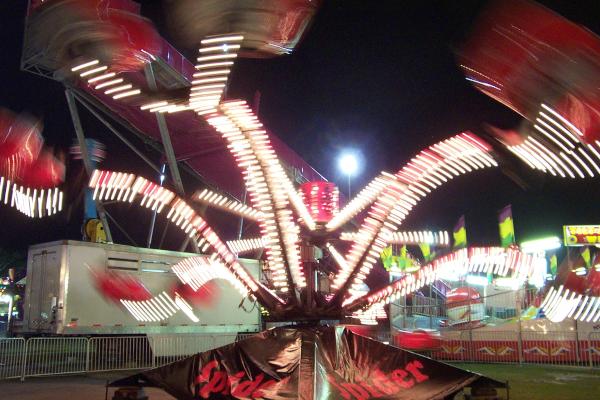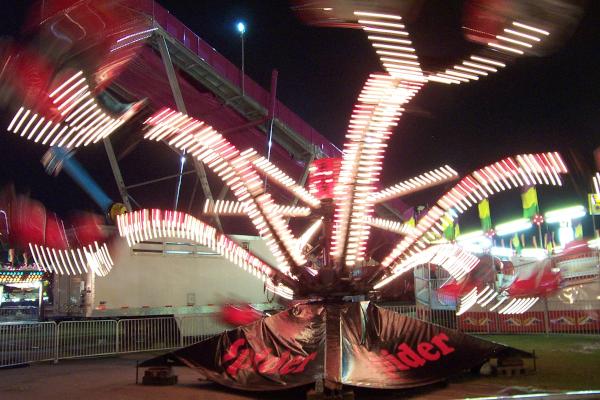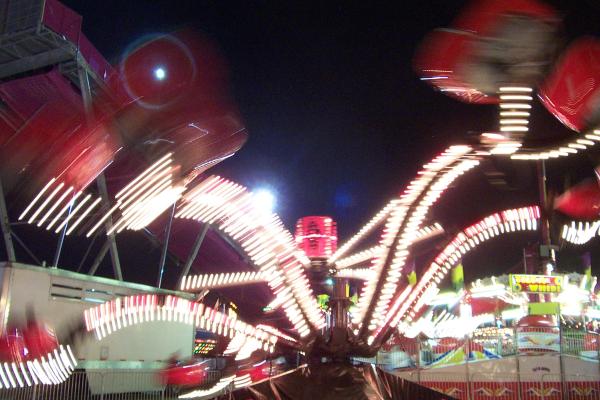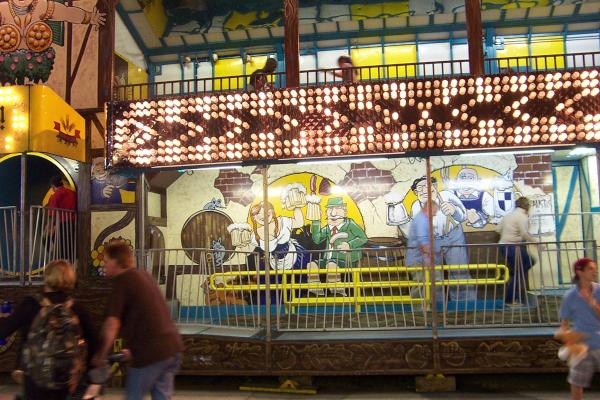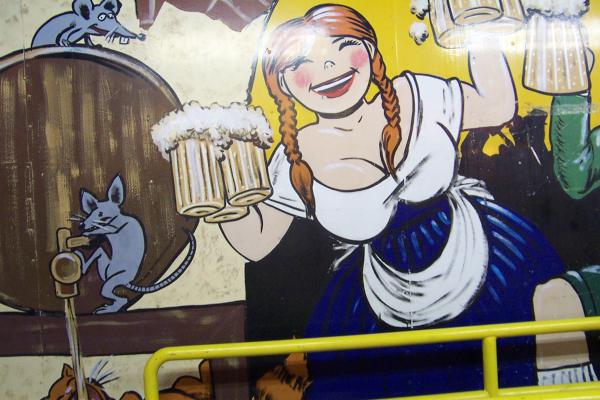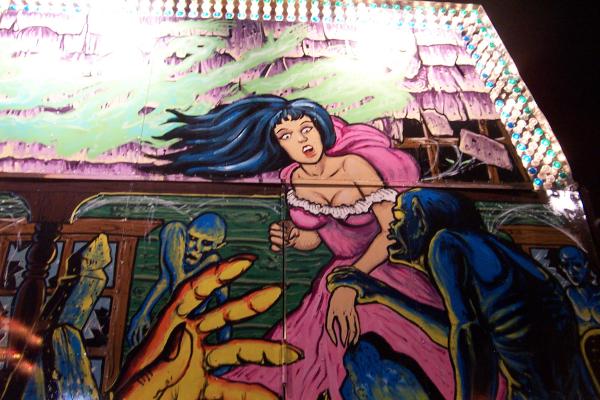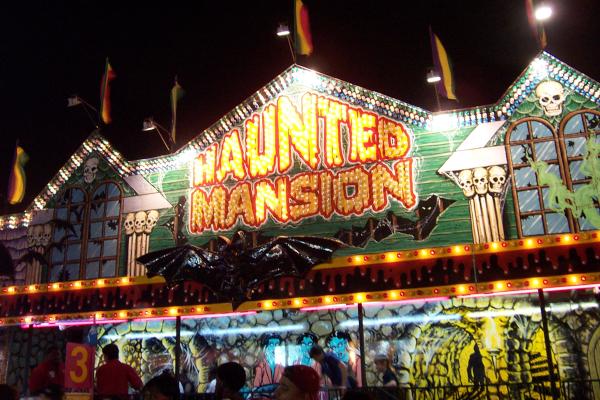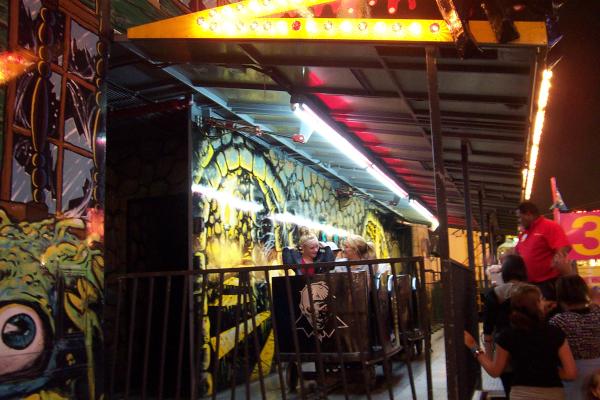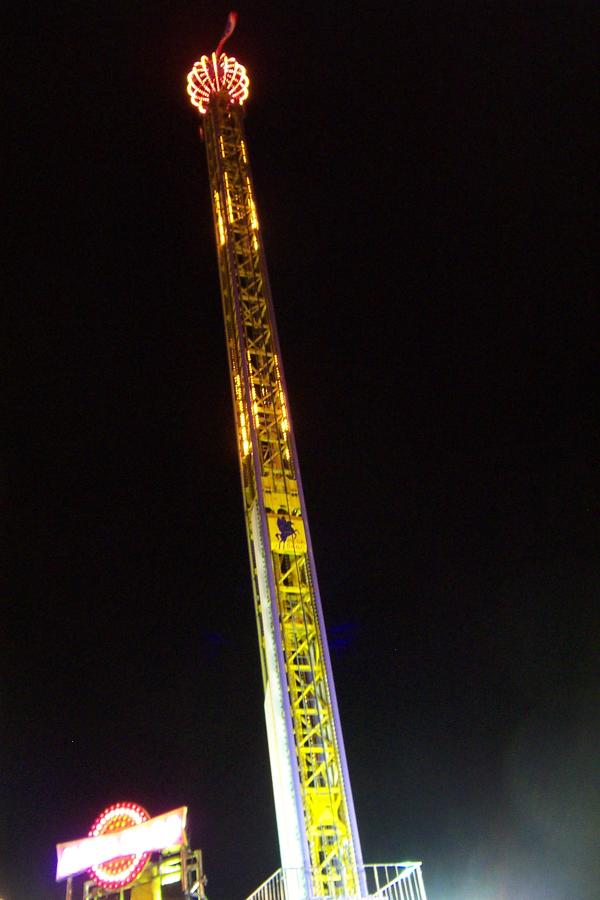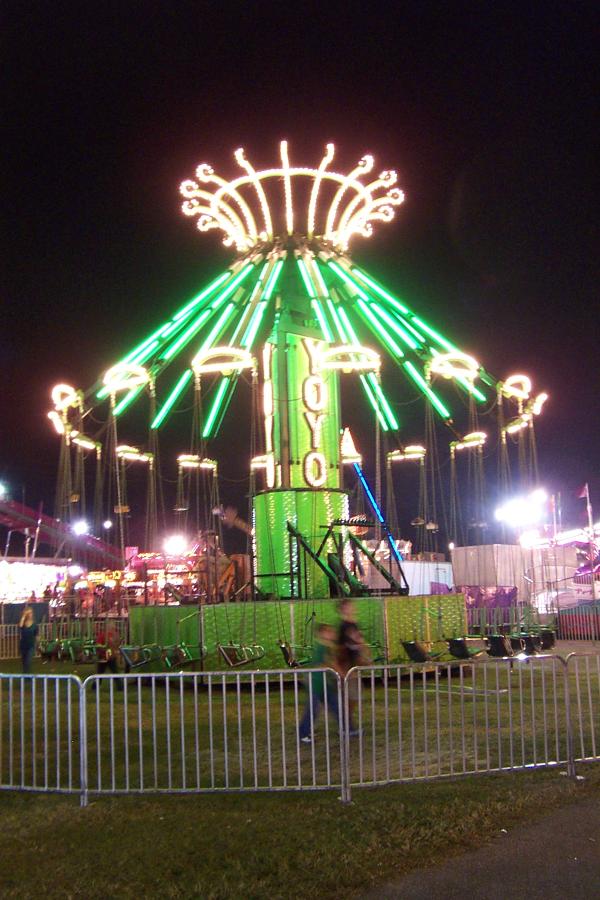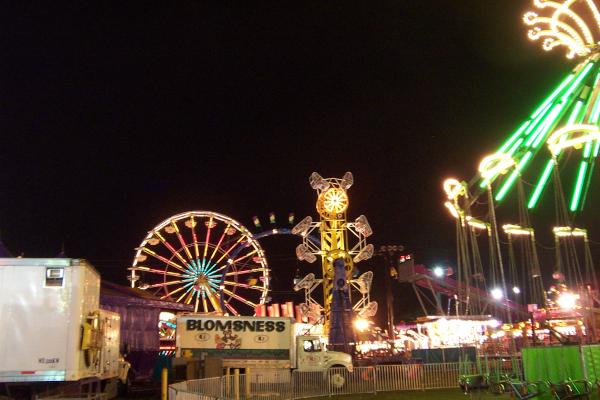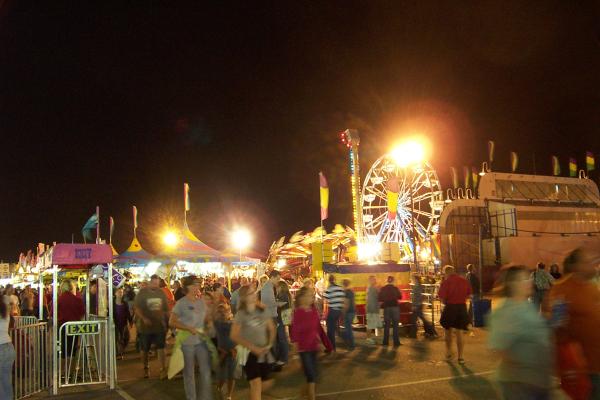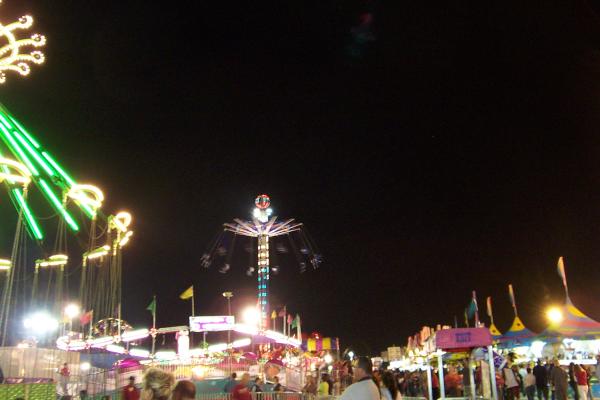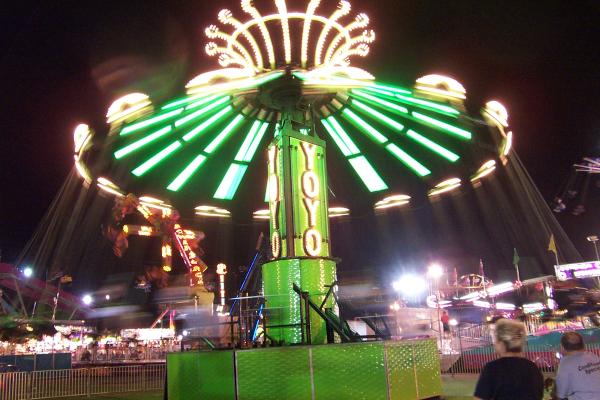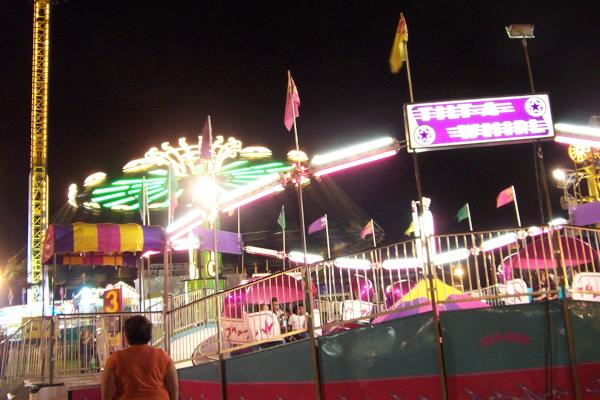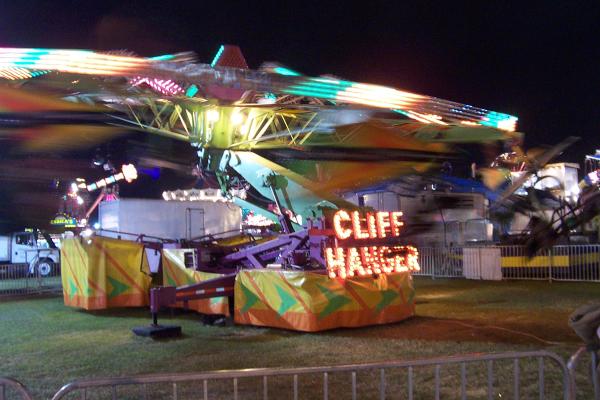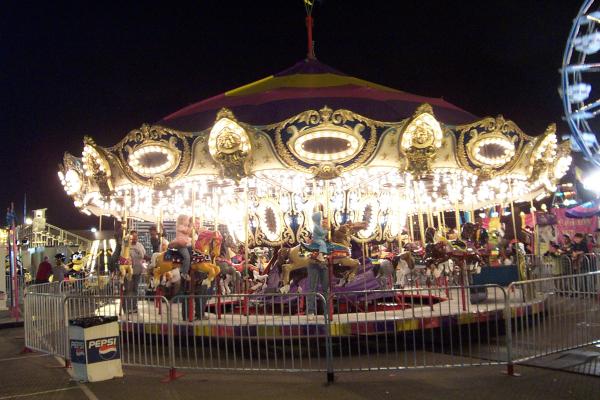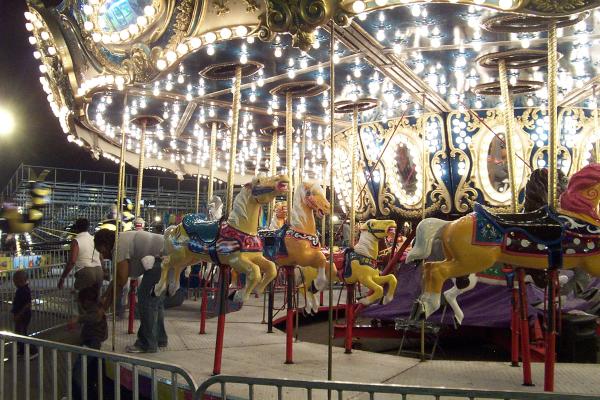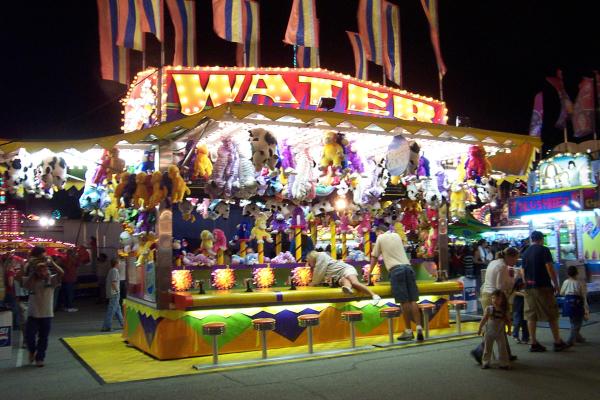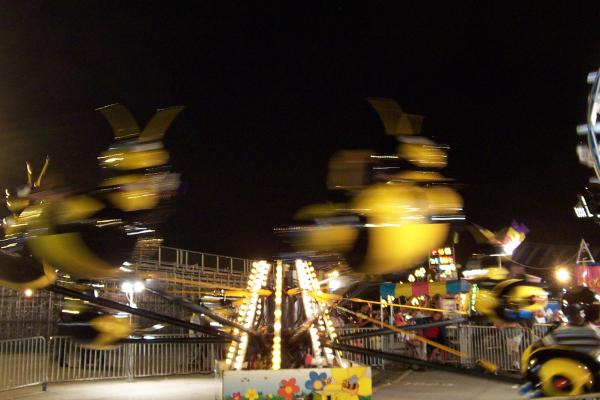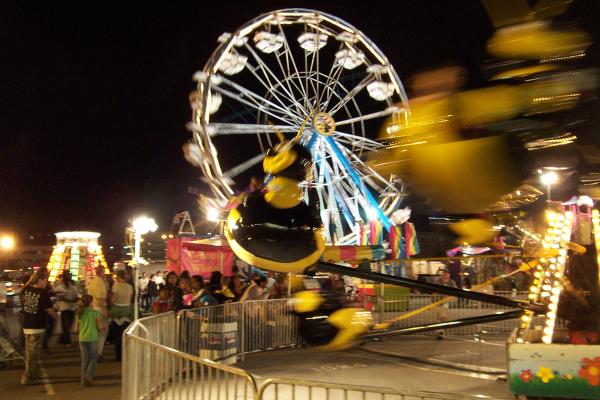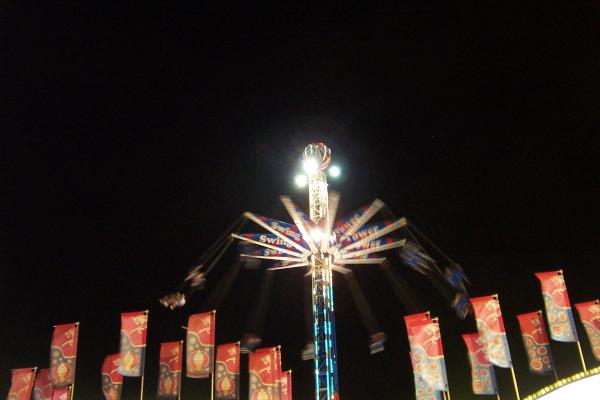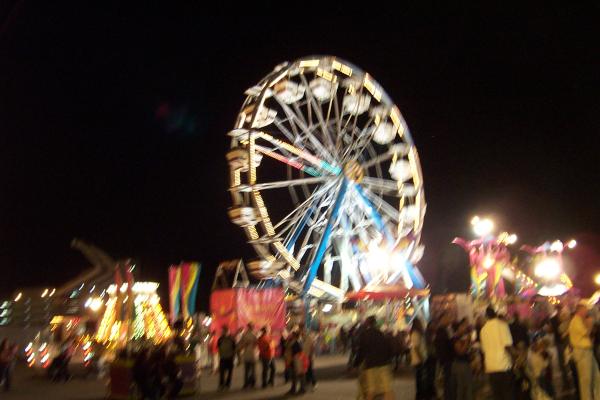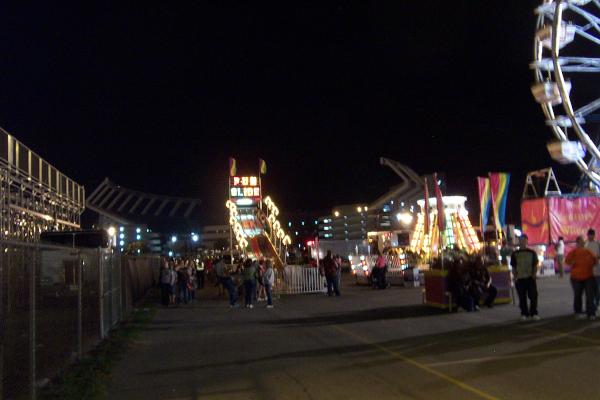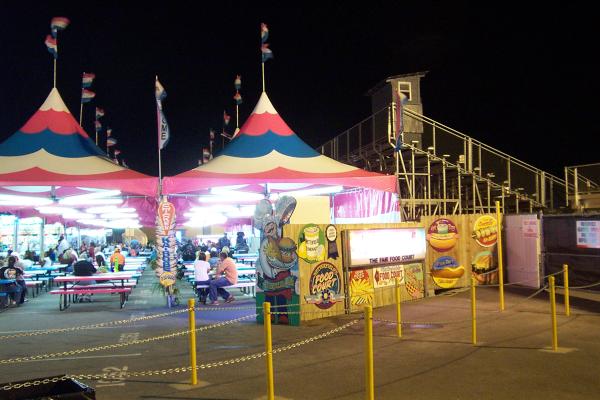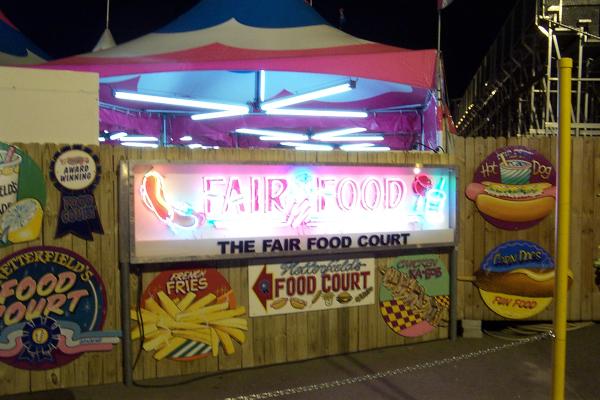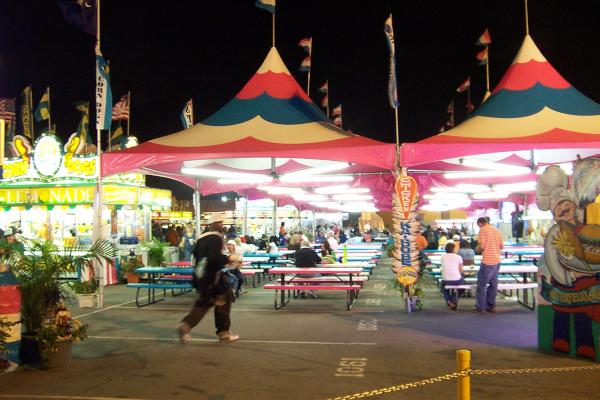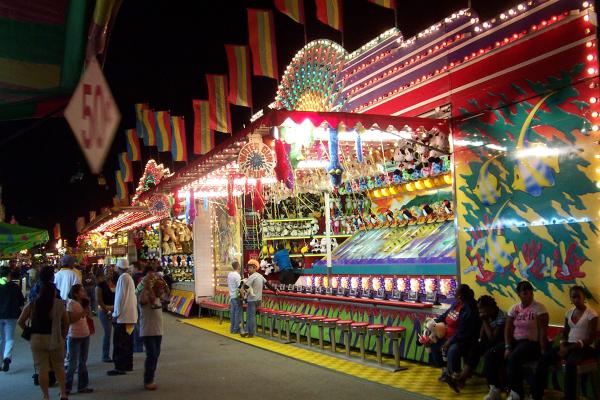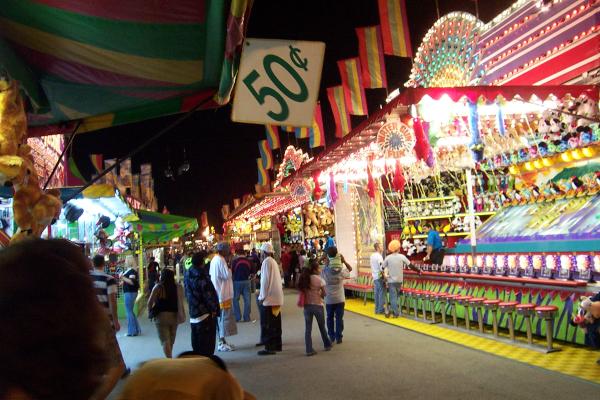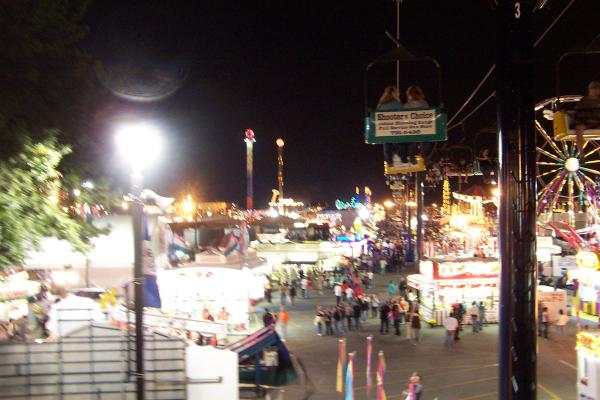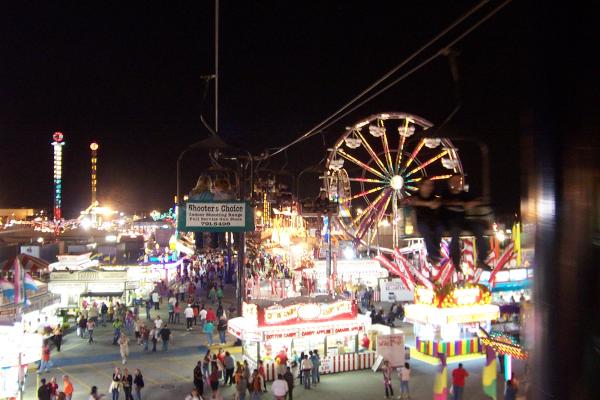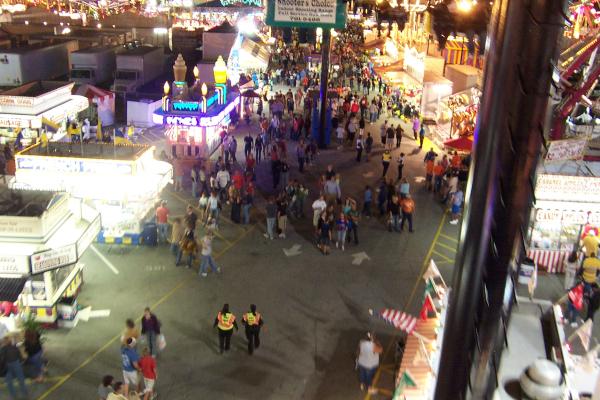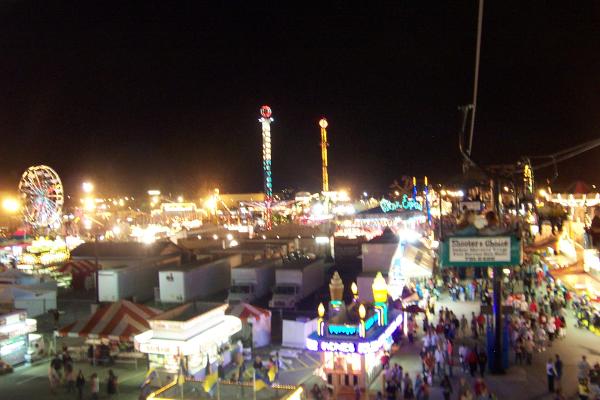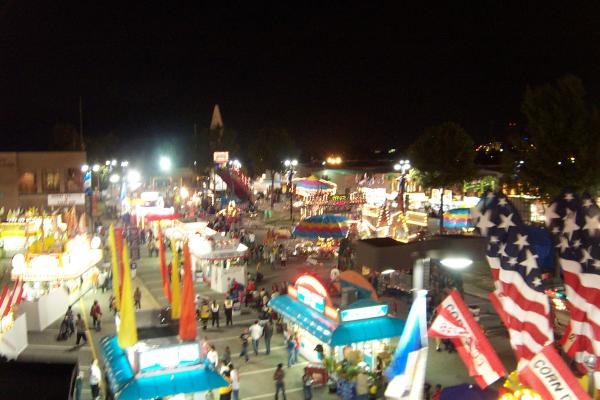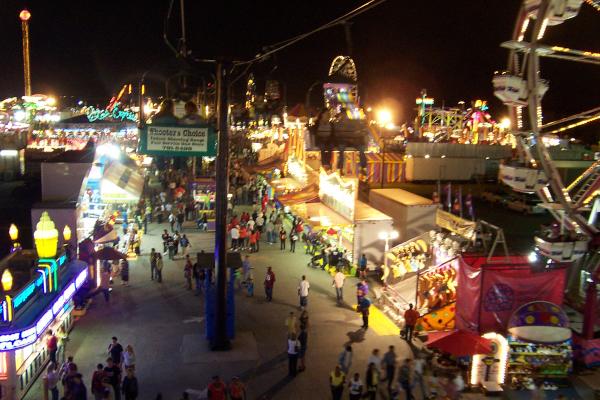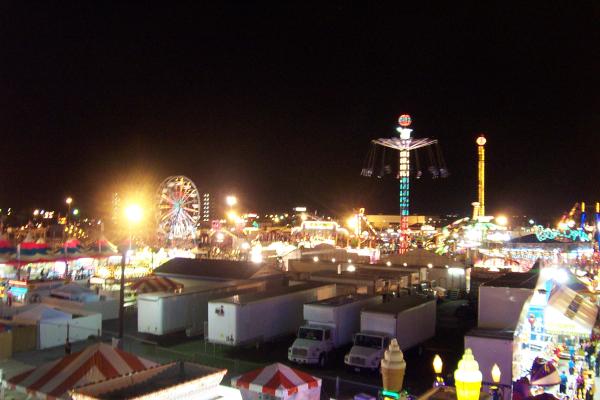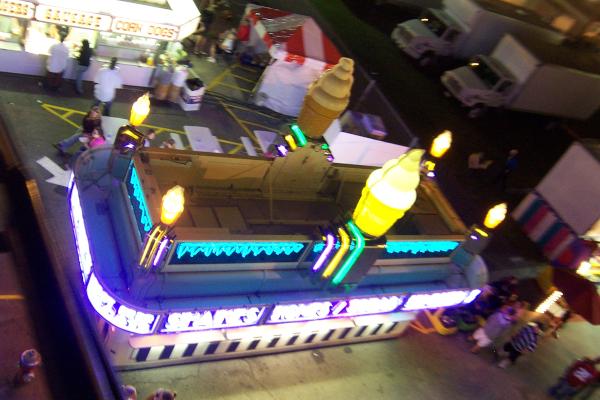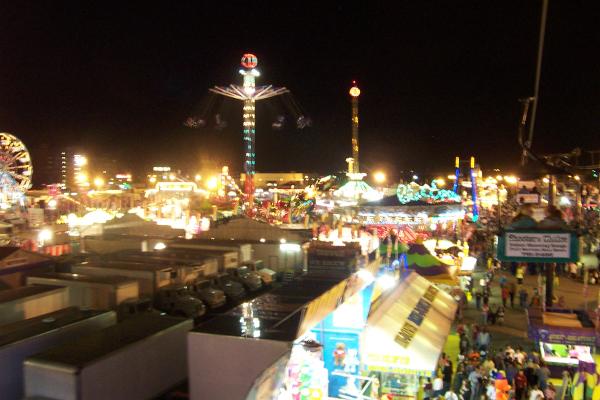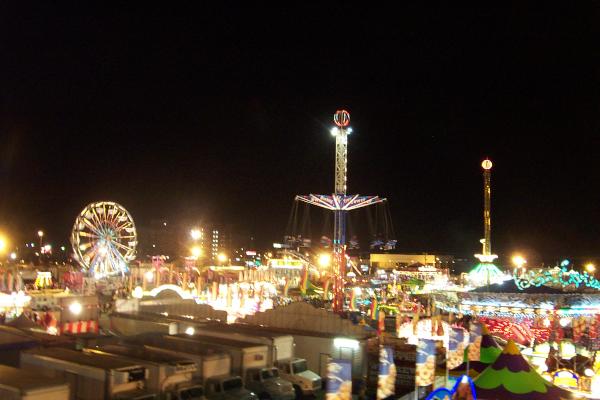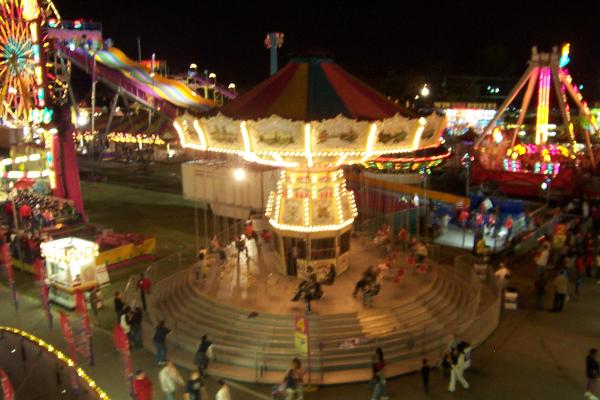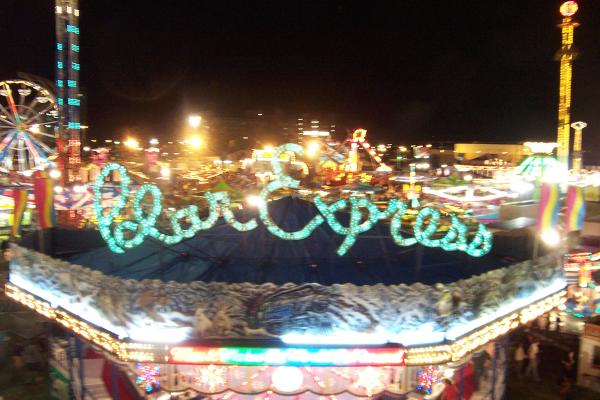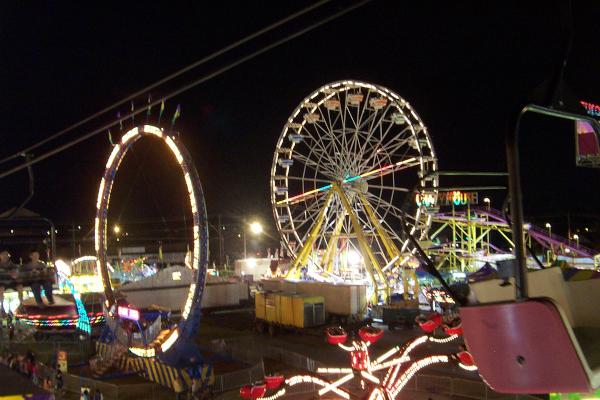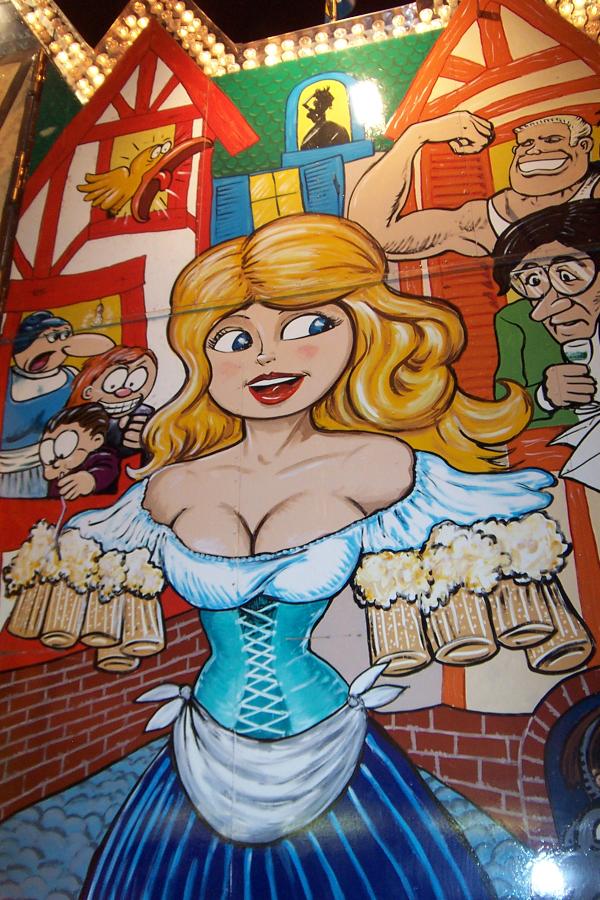 These final shots come from Monday 20 October when I went back to the Cantey building to pick up the photos. Almost the entire midway was already gone -- those guys work fast!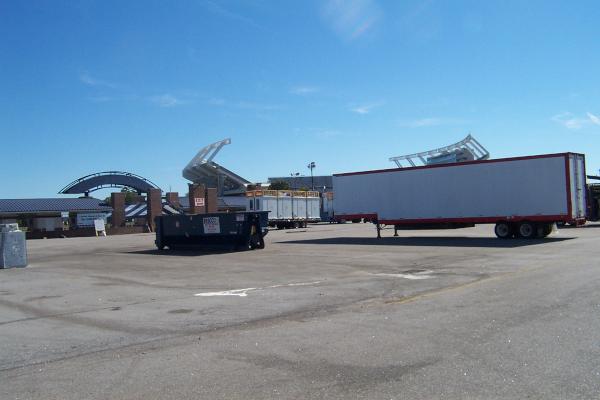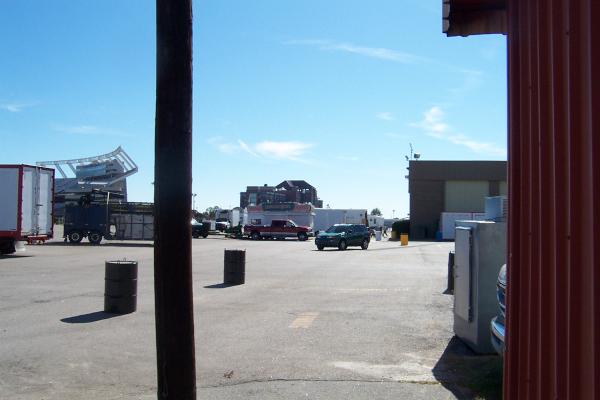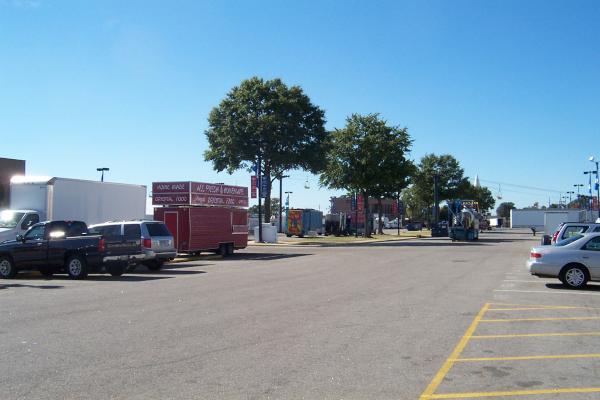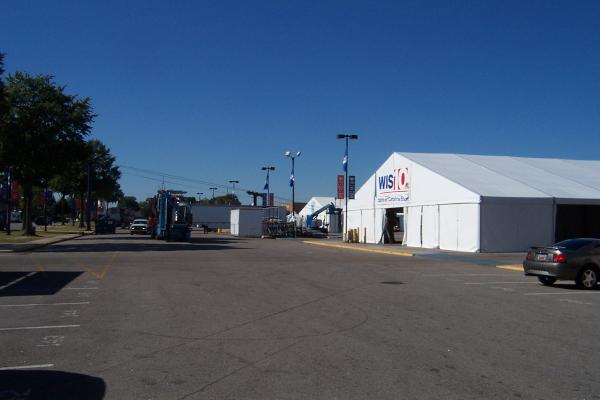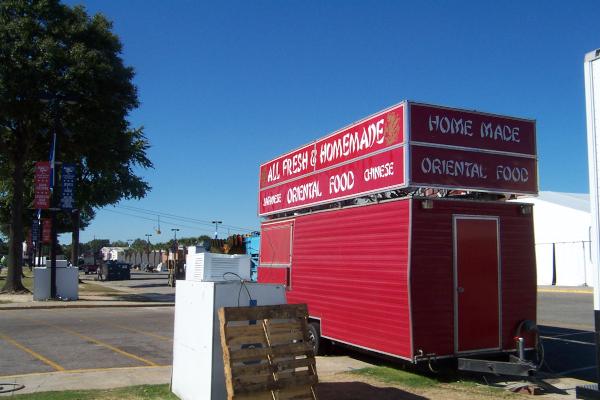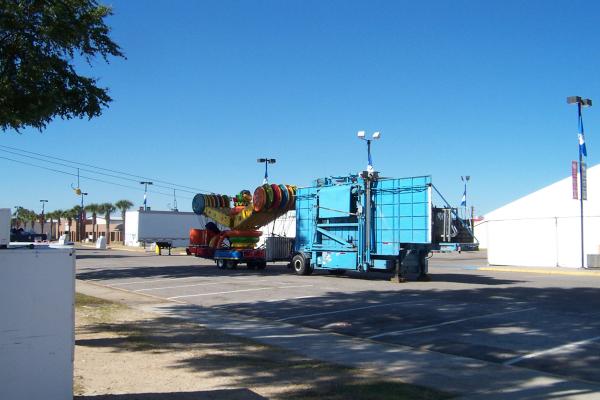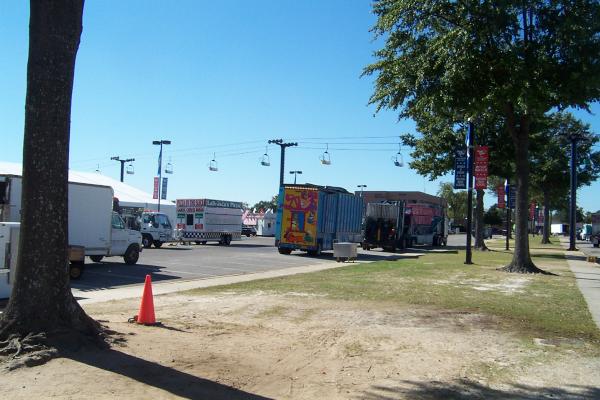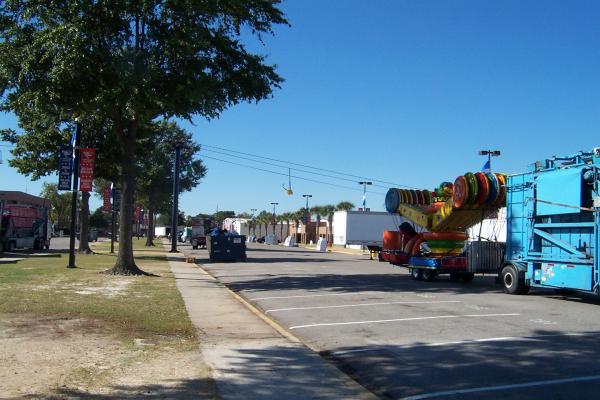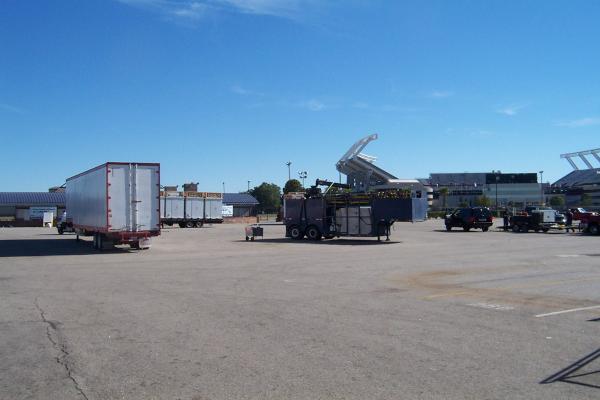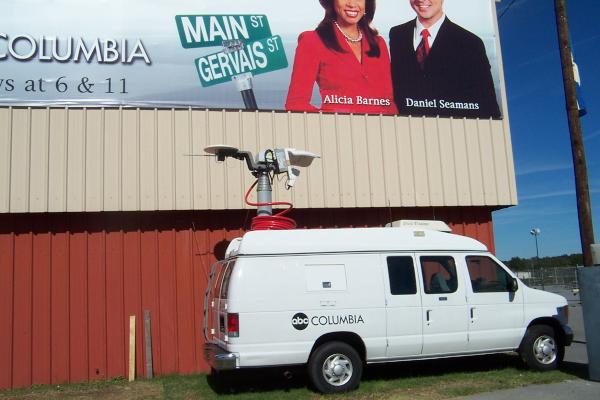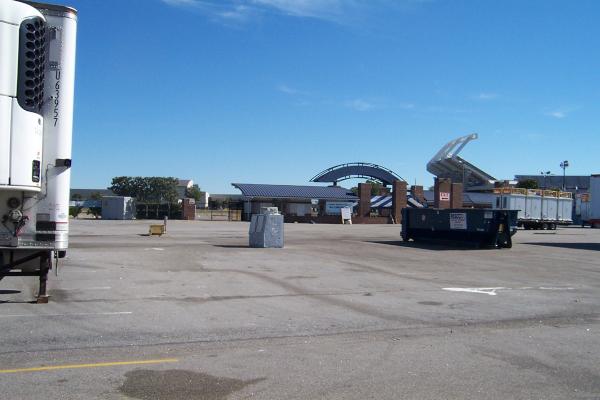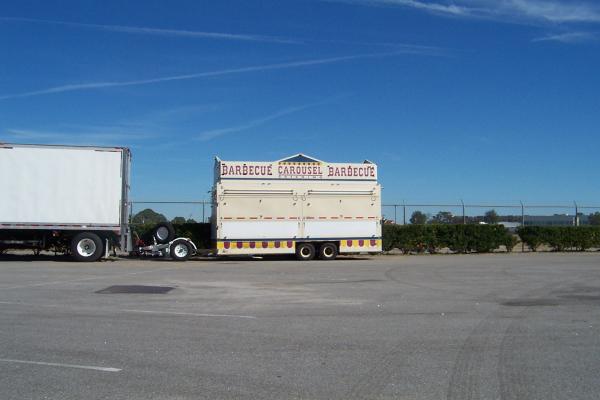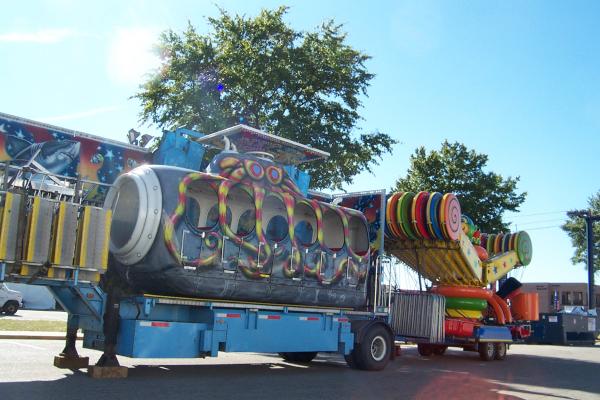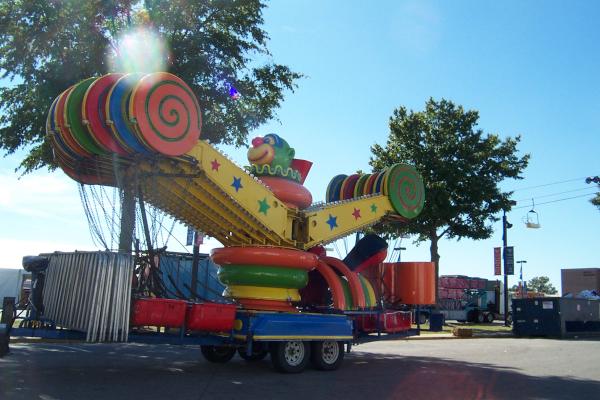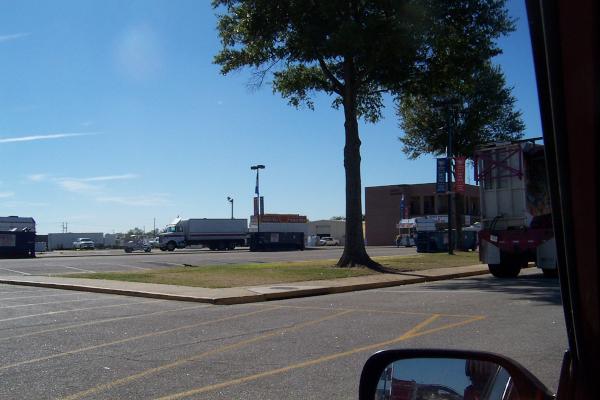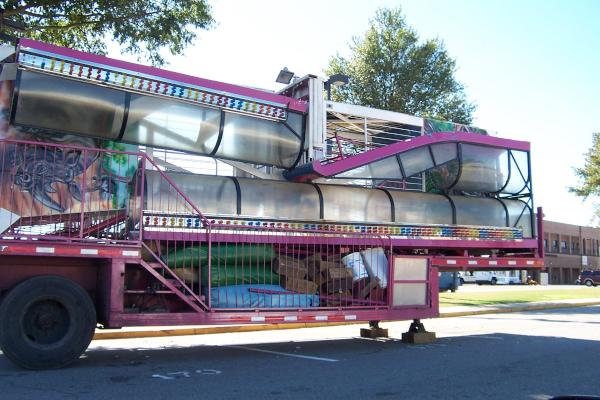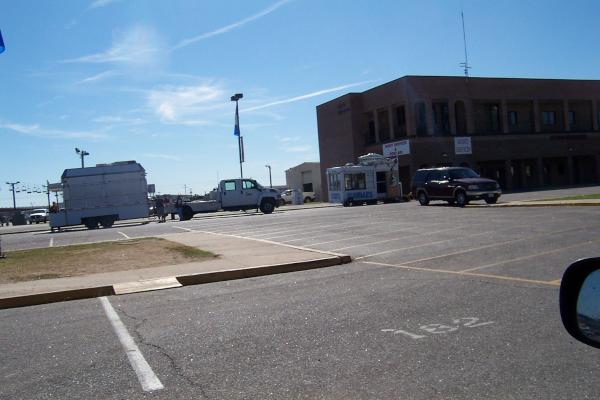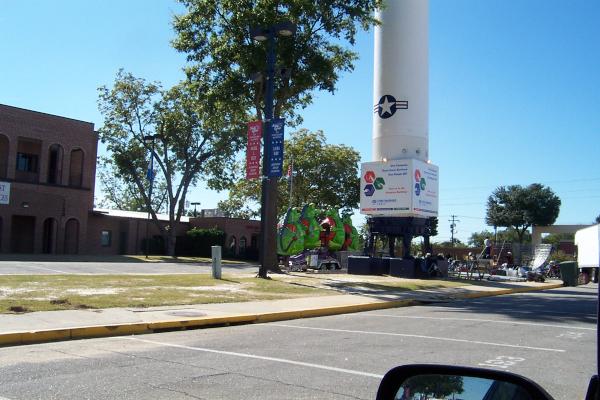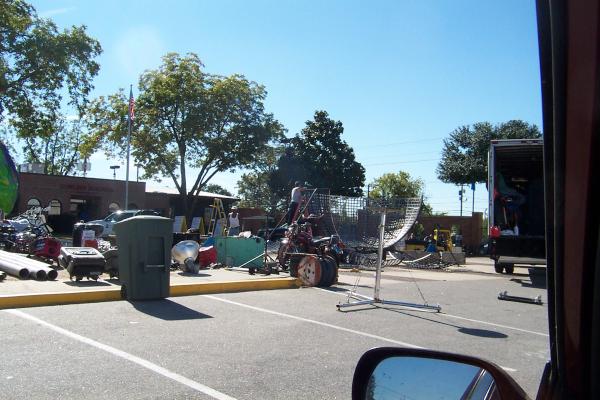 UPDATE 14 July 2009: If you enjoyed this post, you can buy products printed with some of these images at the Columbia Closings web store.
8 Responses to '2008 SC State Fair, Fairgrounds: 19 October 2008'
Subscribe to comments with RSS or TrackBack to '2008 SC State Fair, Fairgrounds: 19 October 2008'.
Leave a Reply