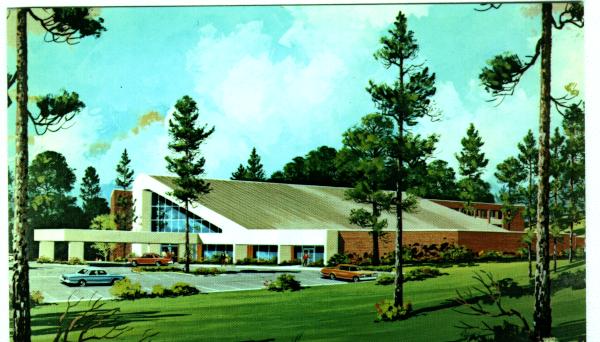 QUALITY INN Northeast
I-20 & U.S. 1
1539 Horseshoe Drive
Columbia, South Carolina 29204
Phone 803 -- 736-1600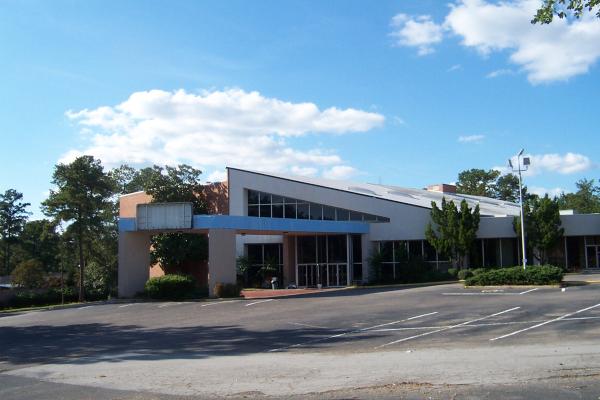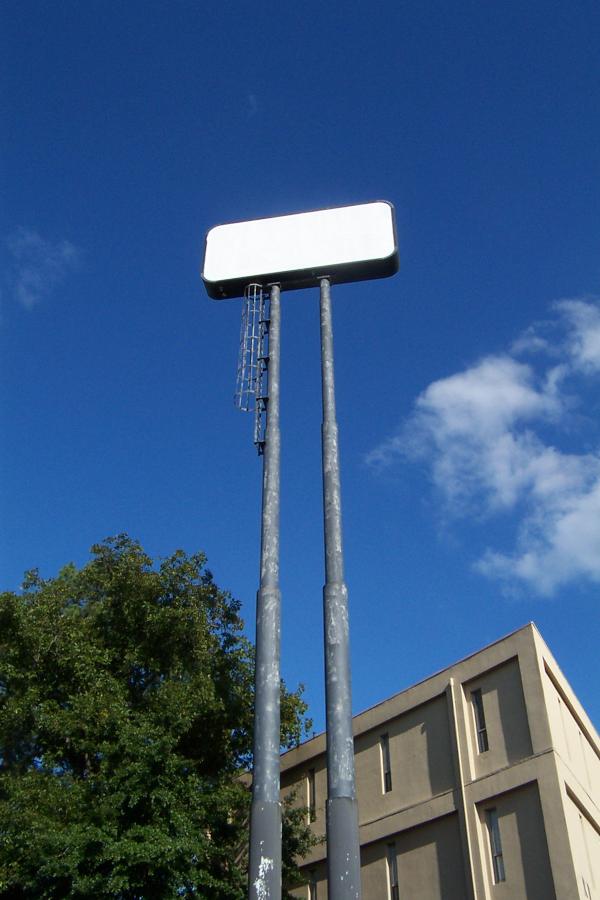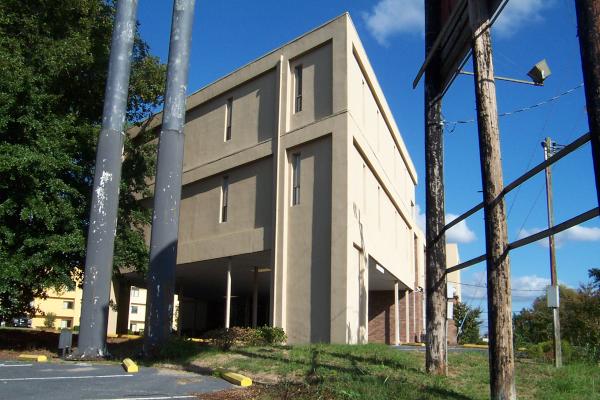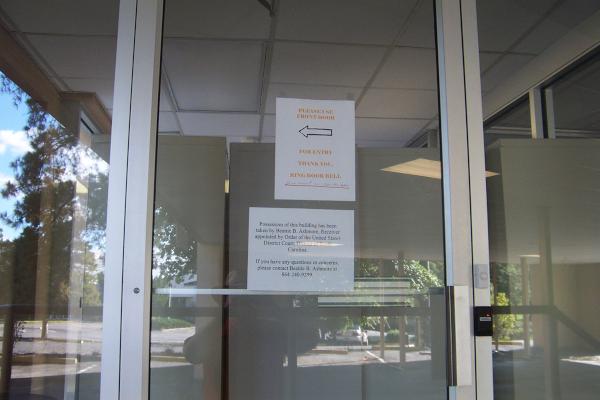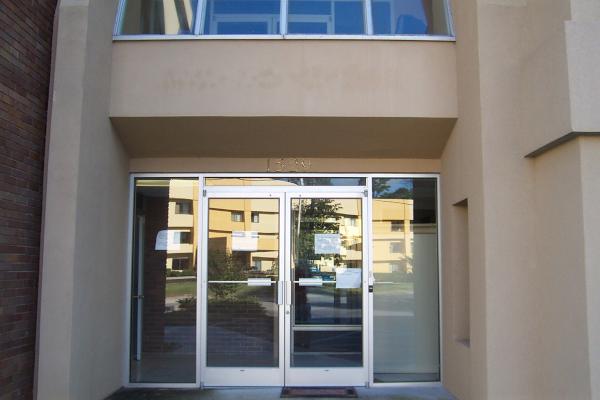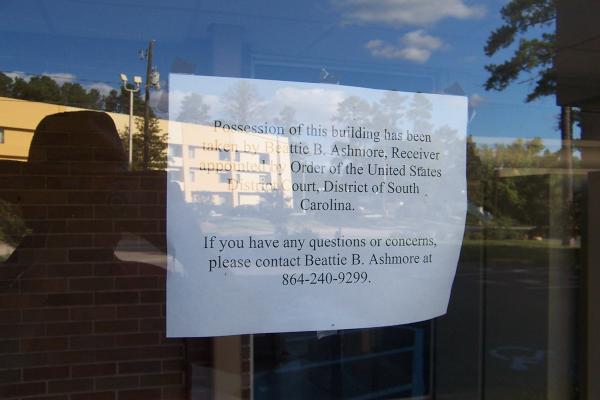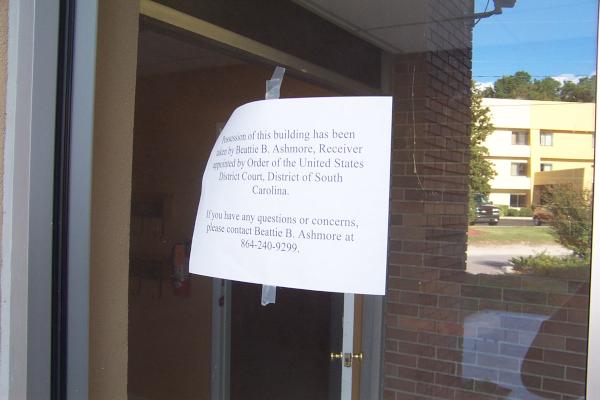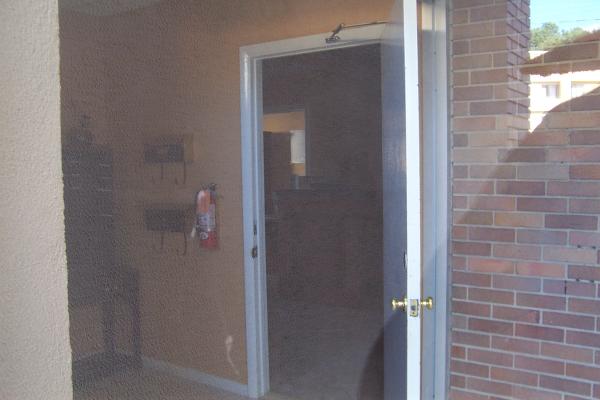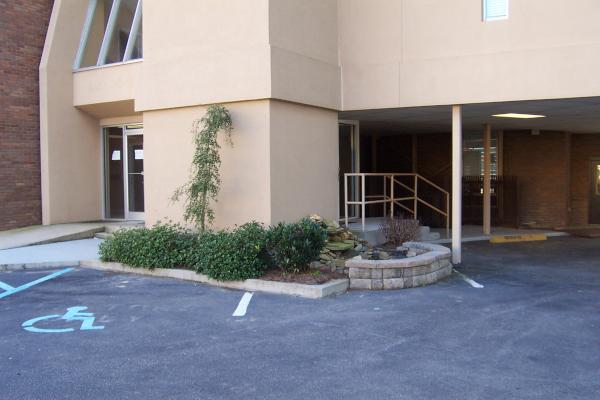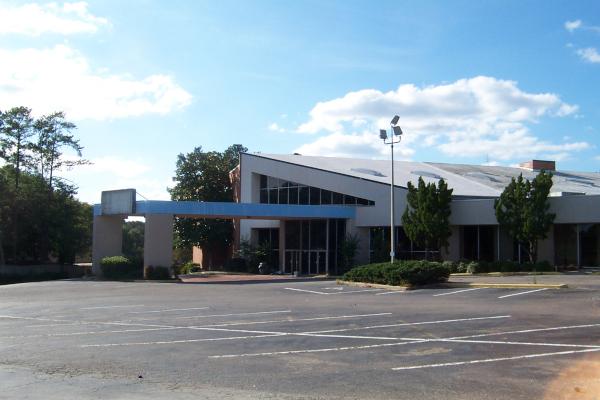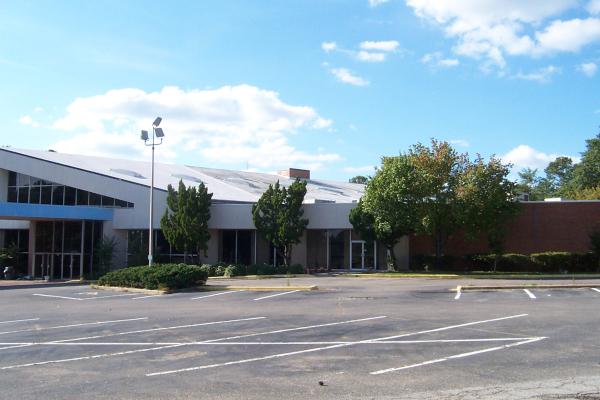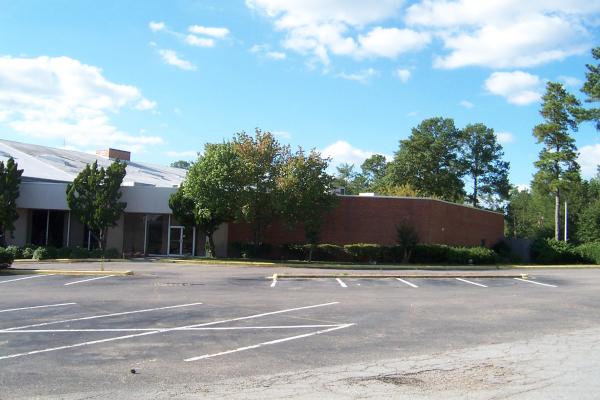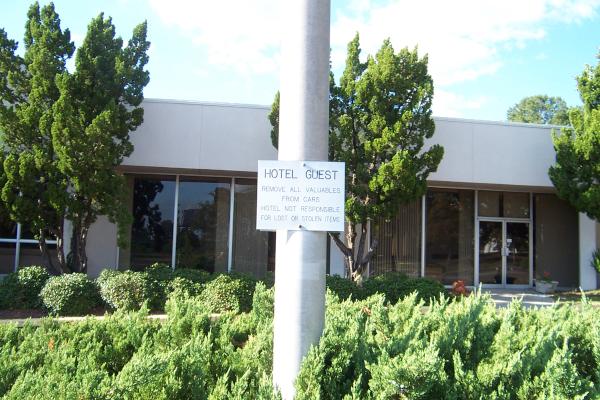 I noticed the other day that there was a blanked out hotel sign visible from Two Notch at the I-20 Westbound on-ramp, so I decided to turn at the Union 76 station and take a look.
I'm not sure it comes across in the picture, but you can barely read "Travelodge Suites" on the blanked-out sign in person, and a quick google confirms the location. The place is still listed in a lot of "book your hotel online" sites, so I'm guessing the end didn't come too long ago.
The architecture is a bit unusual. The hotel seems to be divided into two buildings, an admin building and the main structure, and both have a "modern" looking design -- not your typical boxy hotel buildings.
I'm not sure what happened to this place, but the notes on the door of the admin building would indicate that it wasn't voluntary. The place is a little hard to get into and out of, what with the somewhat odd light placement on Two Notch and the traffic backing up at the lights. Perhaps that played a role, or perhaps it was something else entirely.
UPDATE 17 September 2009: This place has been in the news lately. It has been taken on by Benedict College as dorm space for students, and in fact the kids have moved in, but now the county says it is unsafe and they will have to move out. Obviously you can't take chances with kids' safety, but there seems to be some miscommunication between the college and the fire marshall on exactly what needs to happen. Stories here, here and here.
UPDATE 13 October 2009: Added scan of Quality Inn postcard and entered the text on the reverse. Also added "Quality Inn" to the post title.
UPDATE 2 July 2010: It turns out I was wrong about the second building, the one with the notes on the doors, being part of the Quality Inn / Travelodge property. It was actually the headquarters for the infamous 3 Hebrew Boys financial scam company, and I have made a separate post about it.
UPDATE 28 July 2010: Well acccording to The State Richland denies Benedict zoning for hotel-turned-dorm, so I guess Benedict now has a huge, useless property on its hands.
UPDATE 29 September 2021: Updating tags and adding map icon.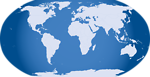 11 Responses to 'Quality Inn / Travelodge Suites, 1539 Horseshoe Drive: 2000s'
Subscribe to comments with RSS or TrackBack to 'Quality Inn / Travelodge Suites, 1539 Horseshoe Drive: 2000s'.
Leave a Reply