Posted at 8:13 pm in Uncategorized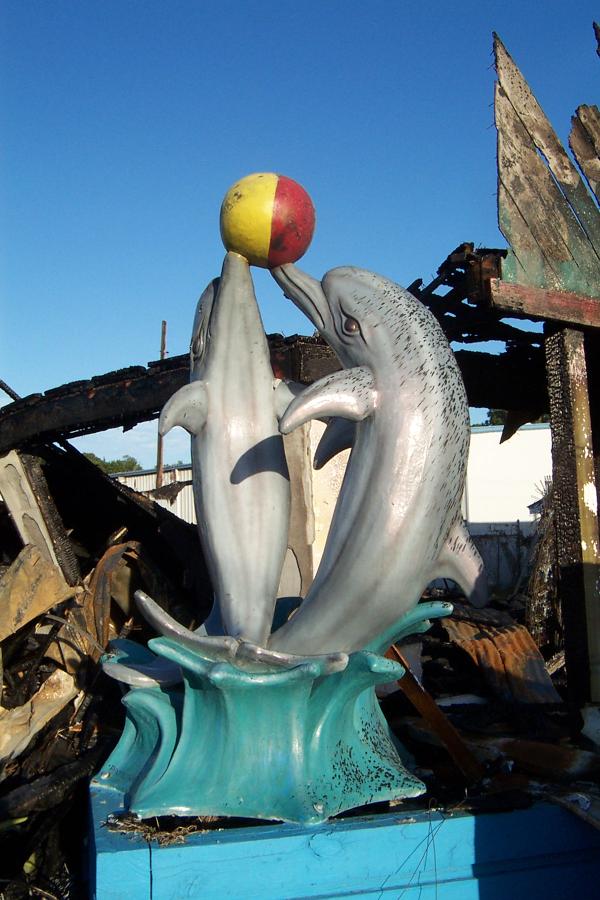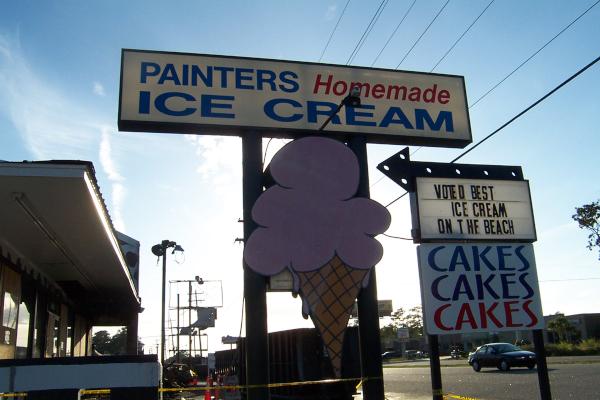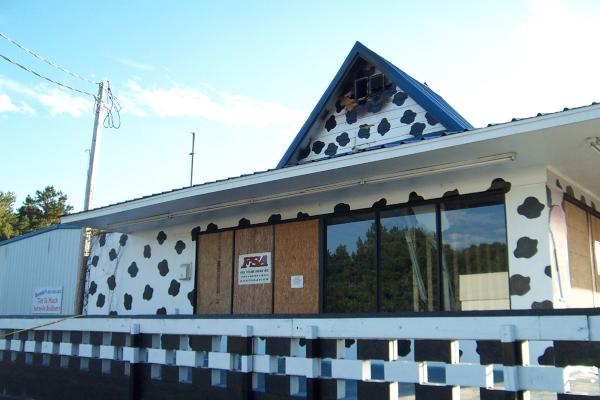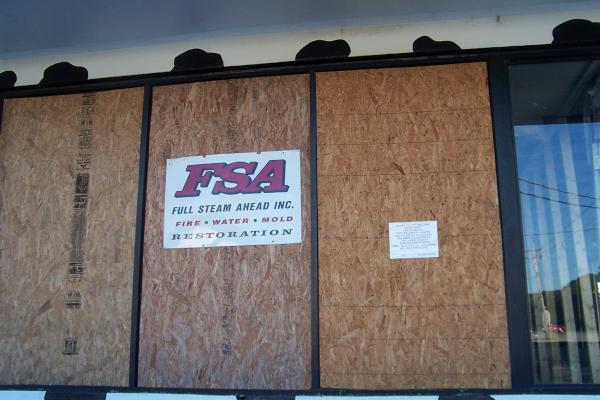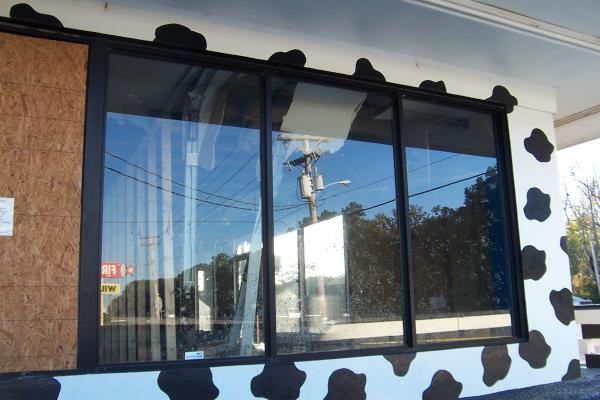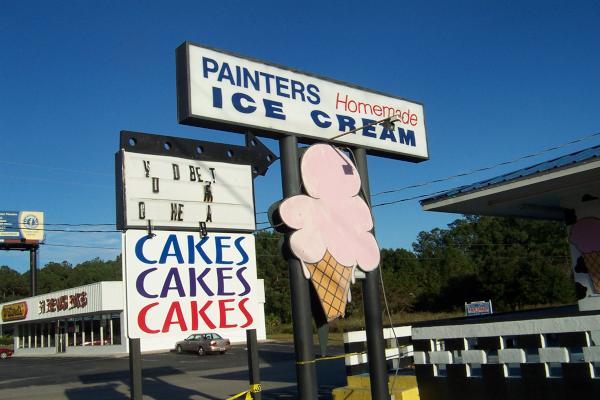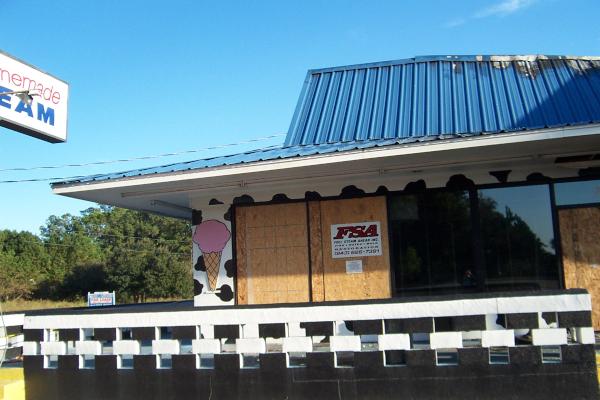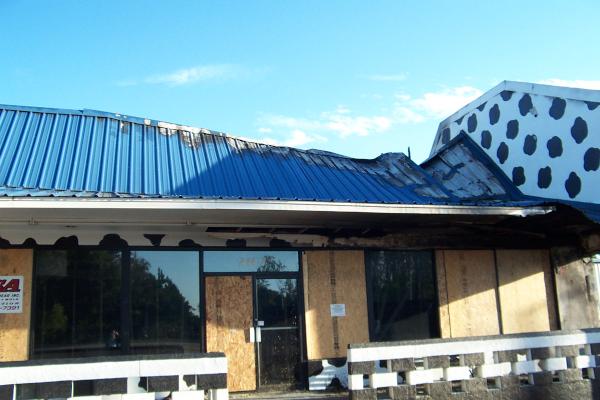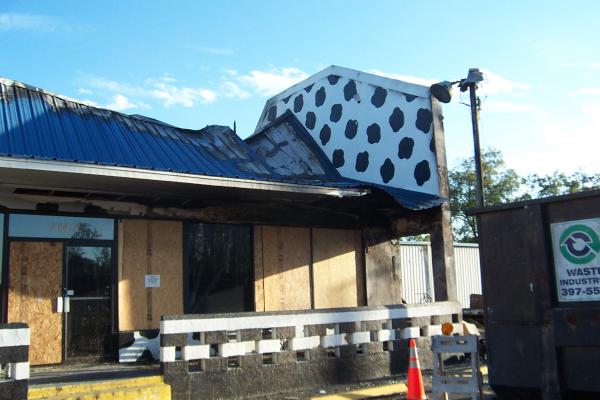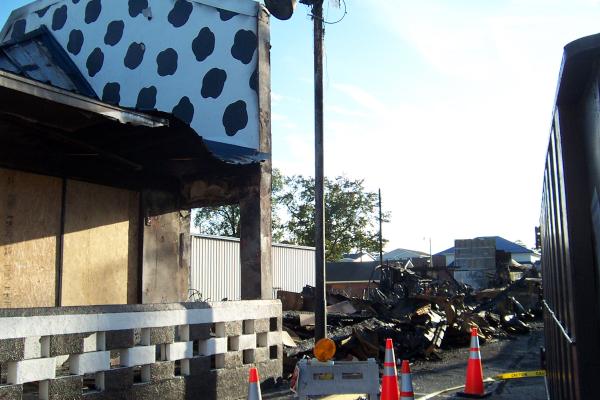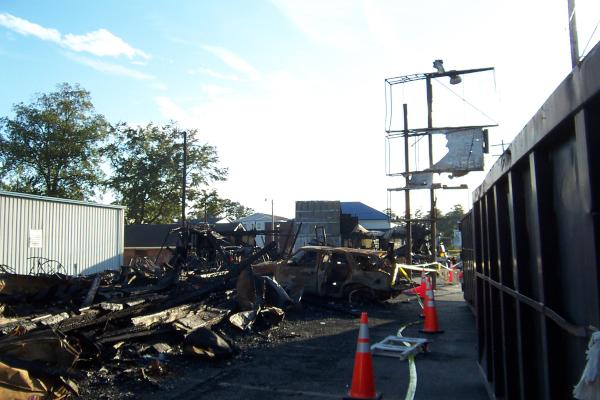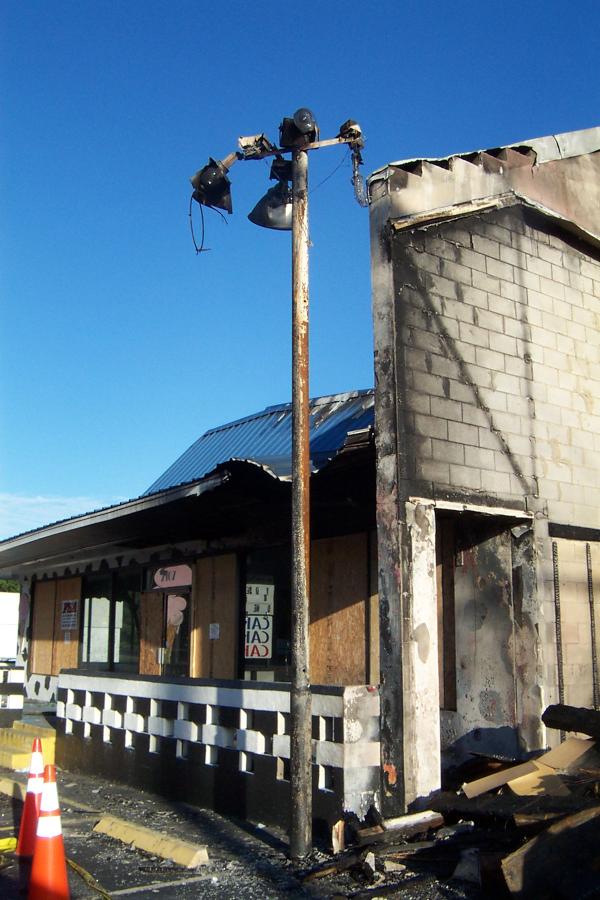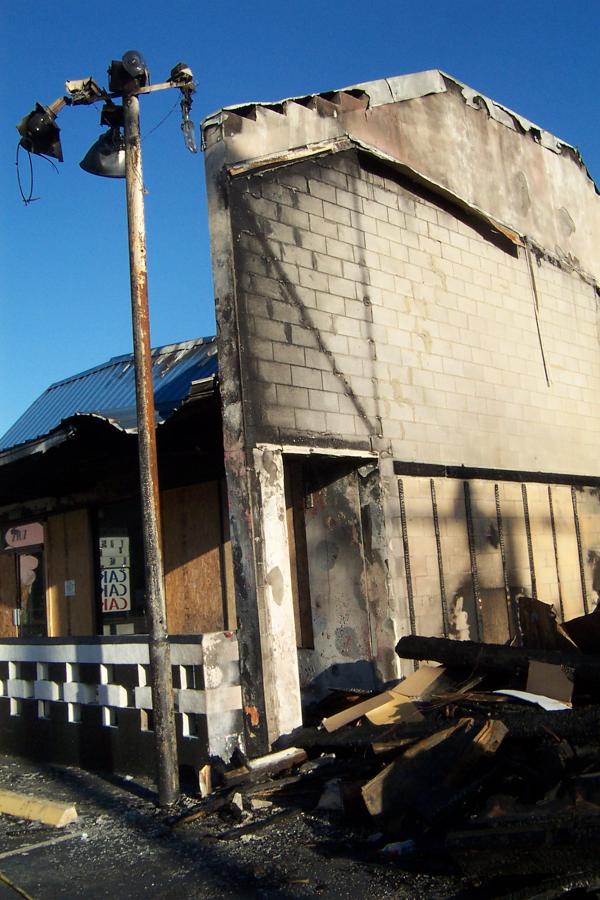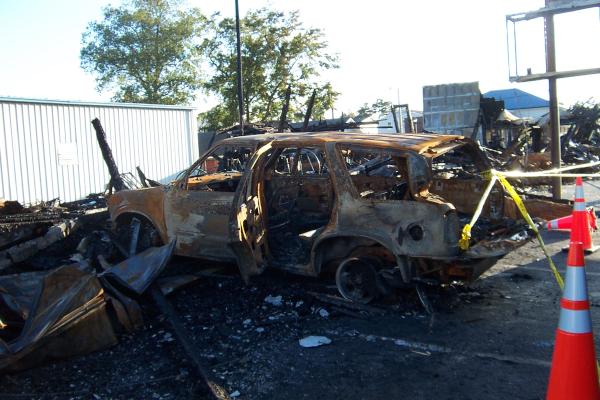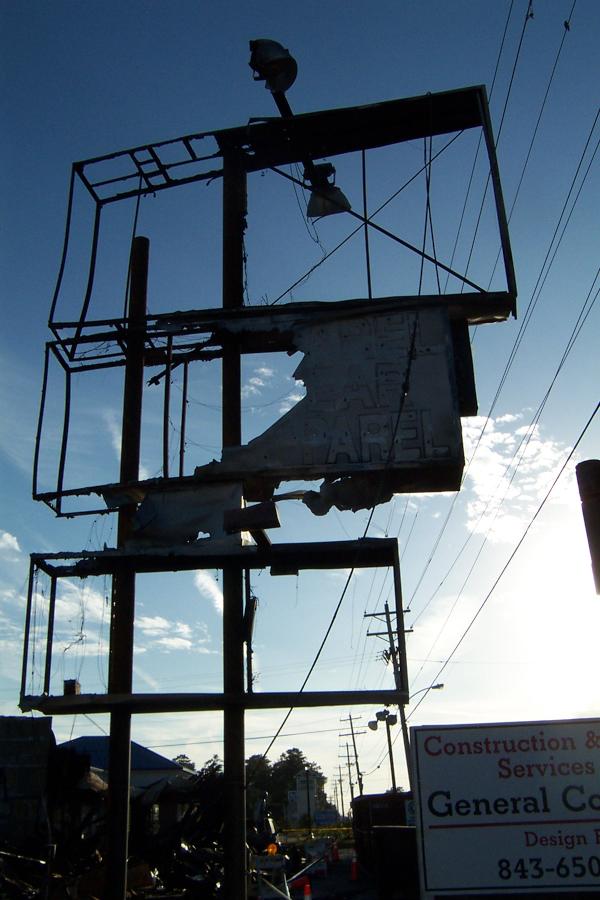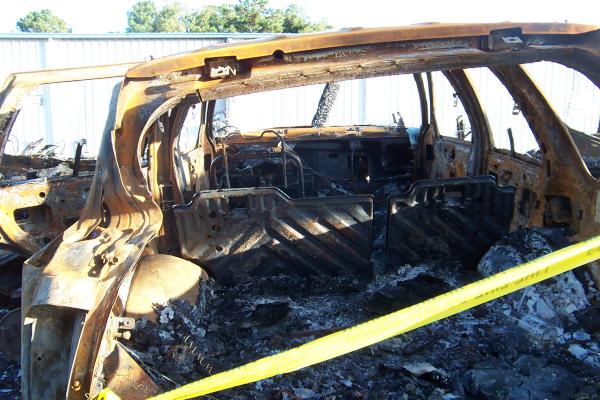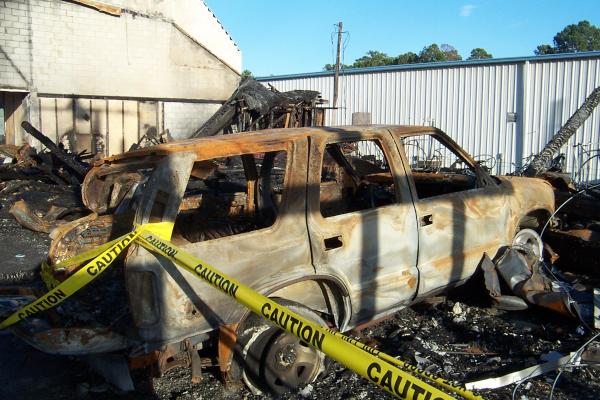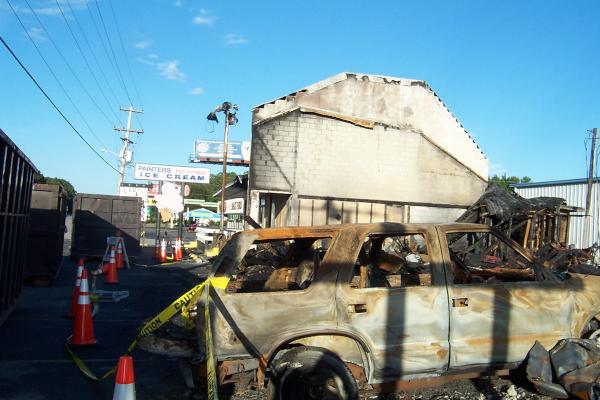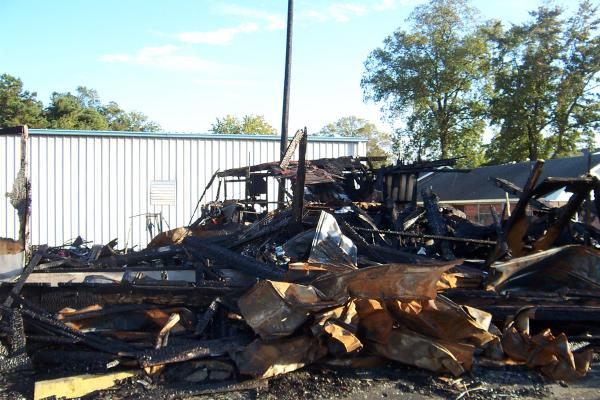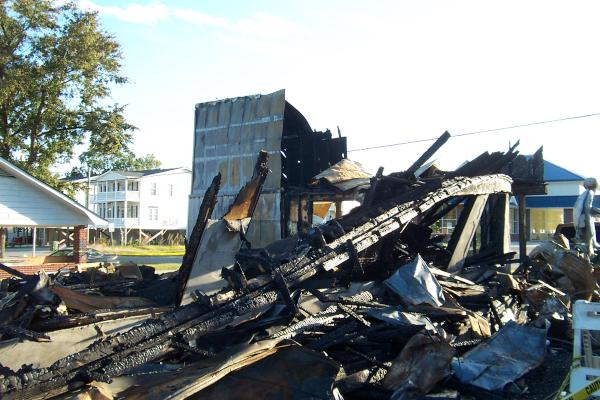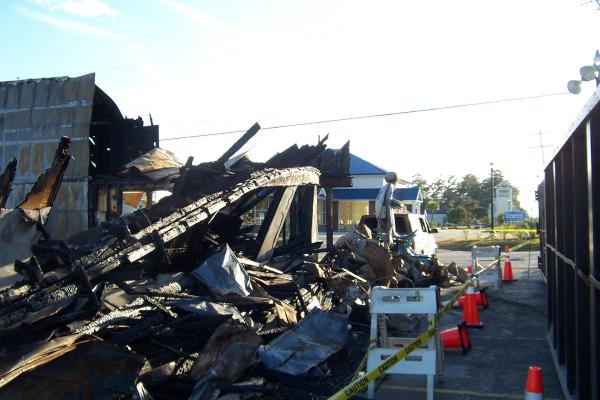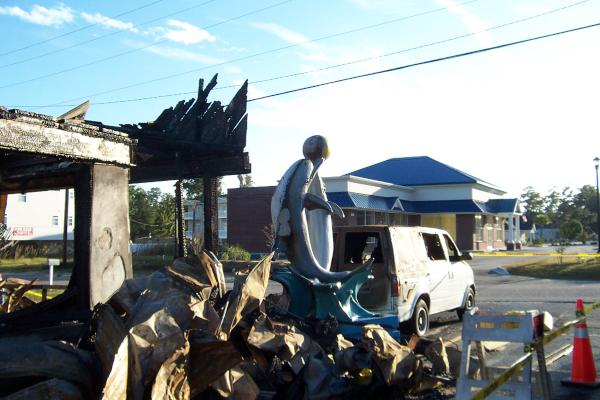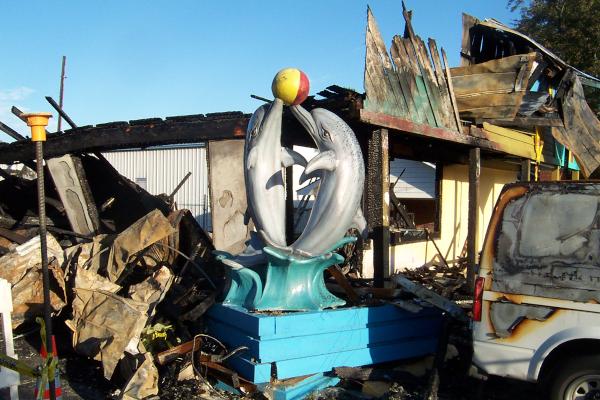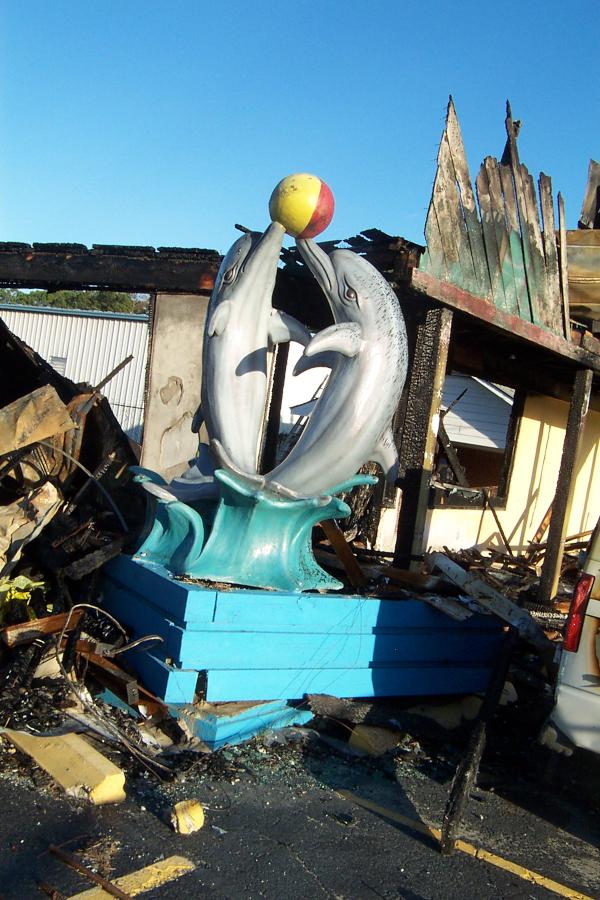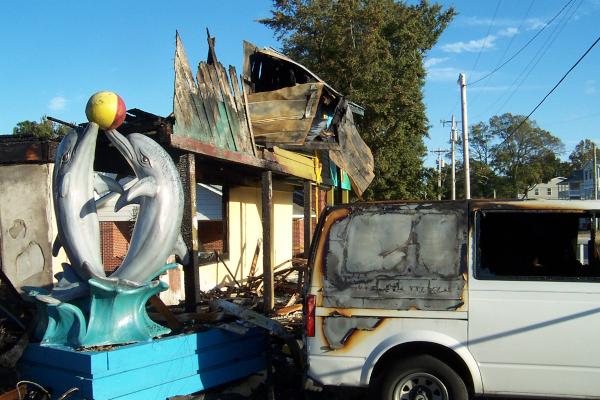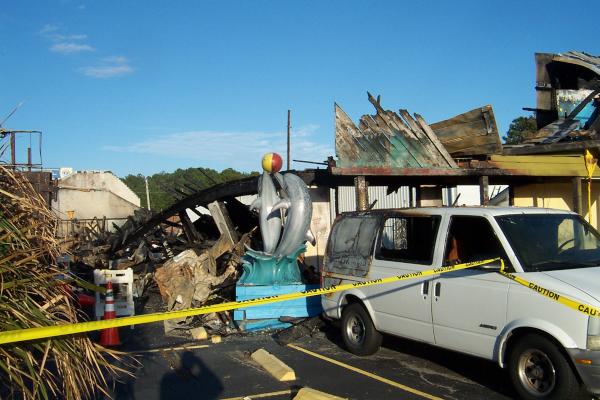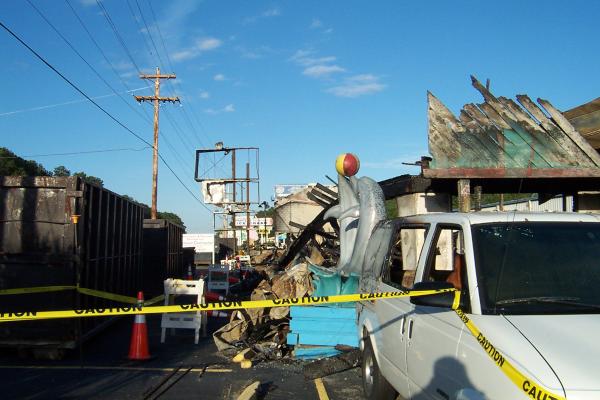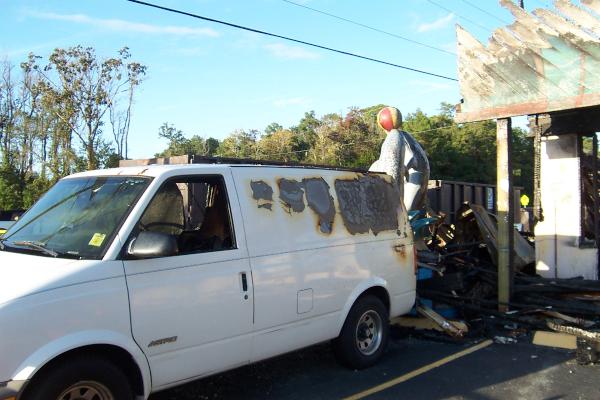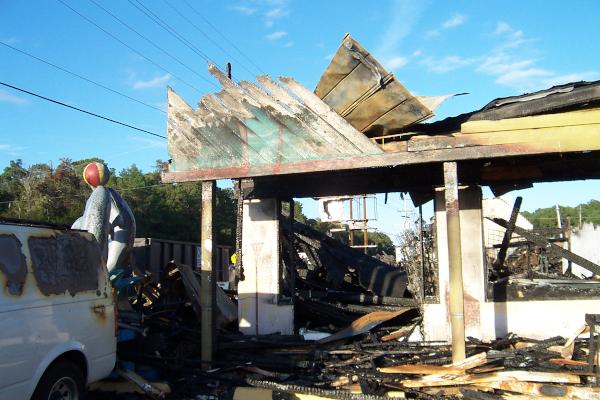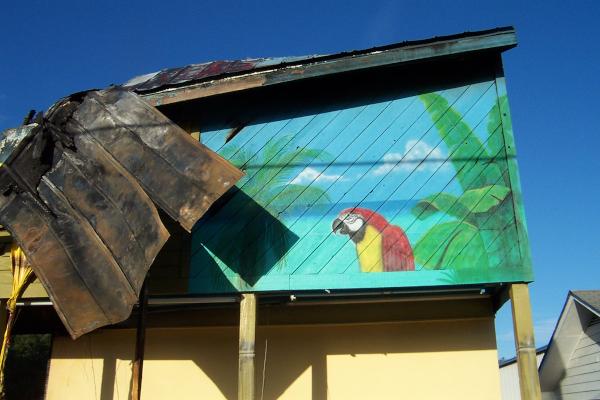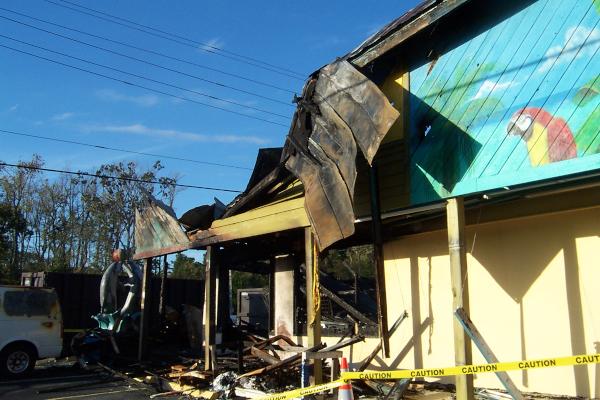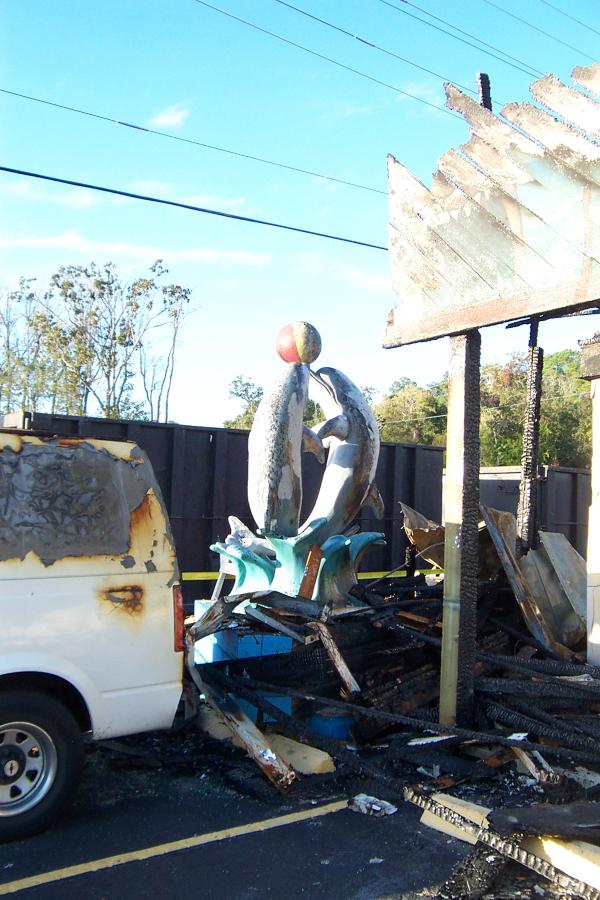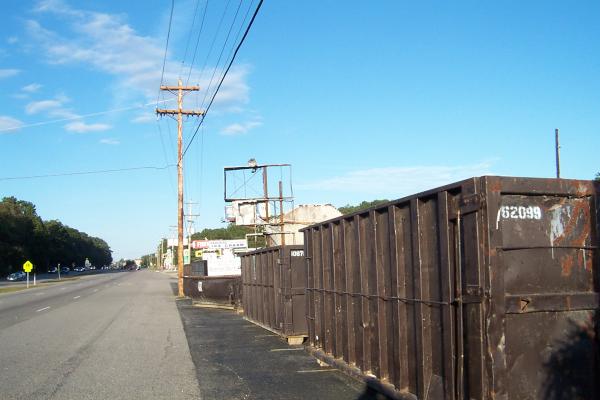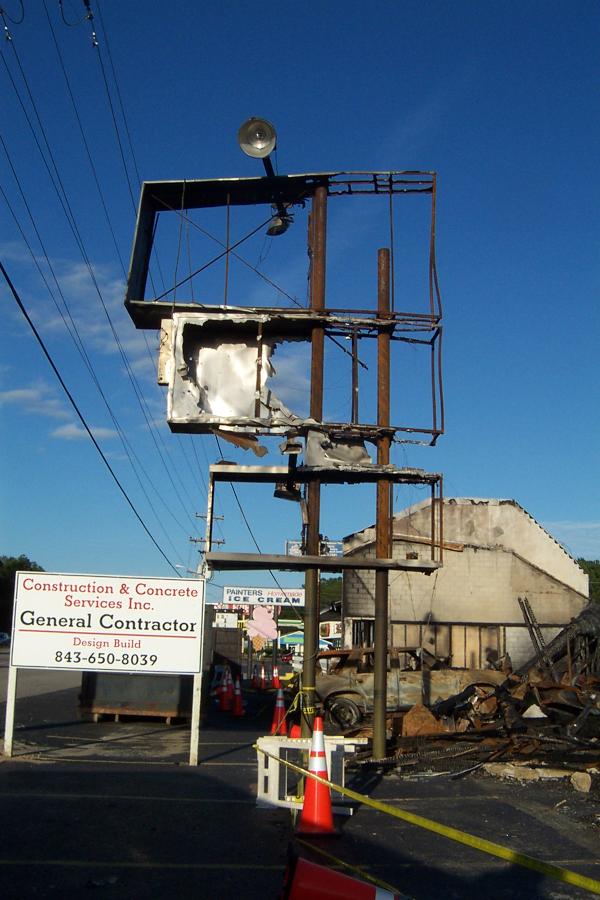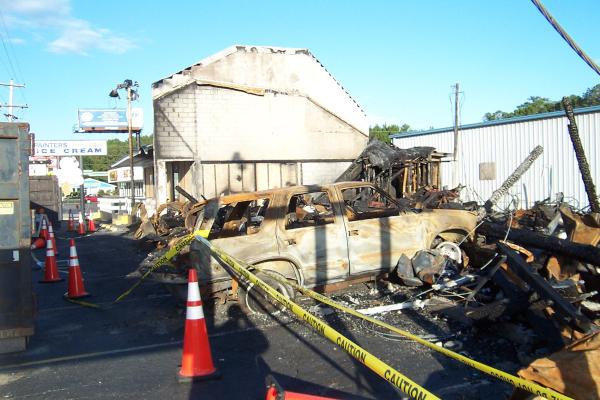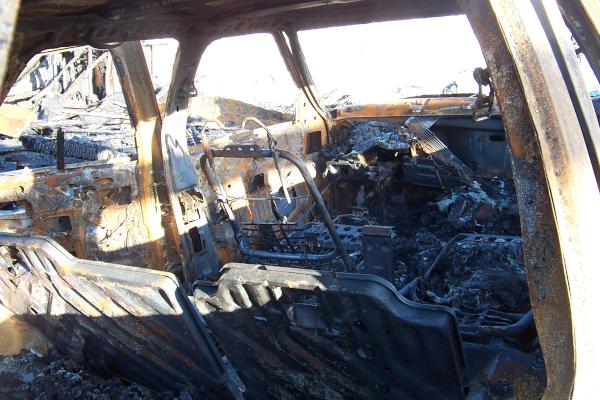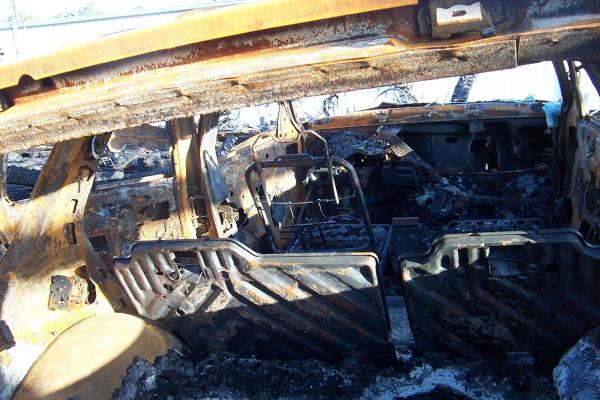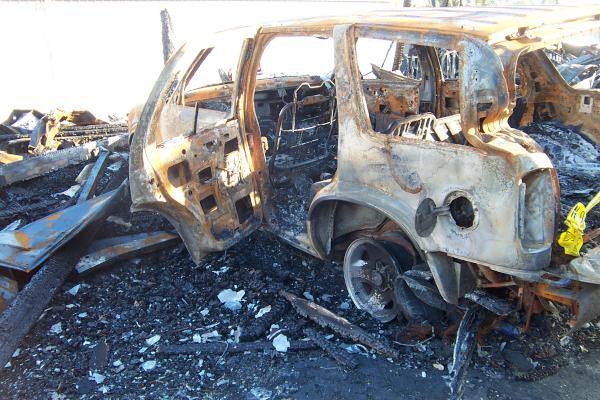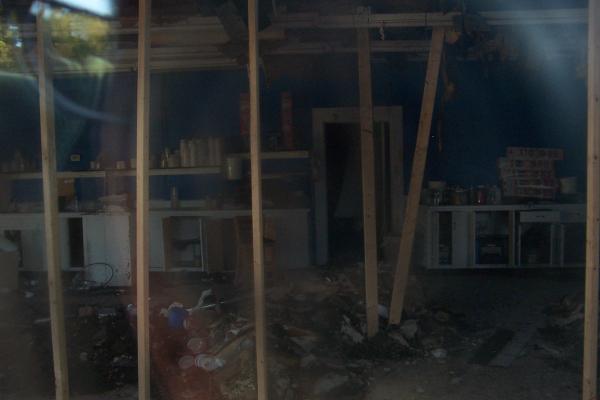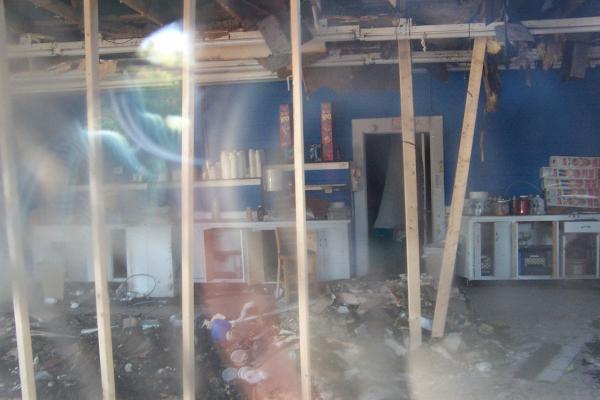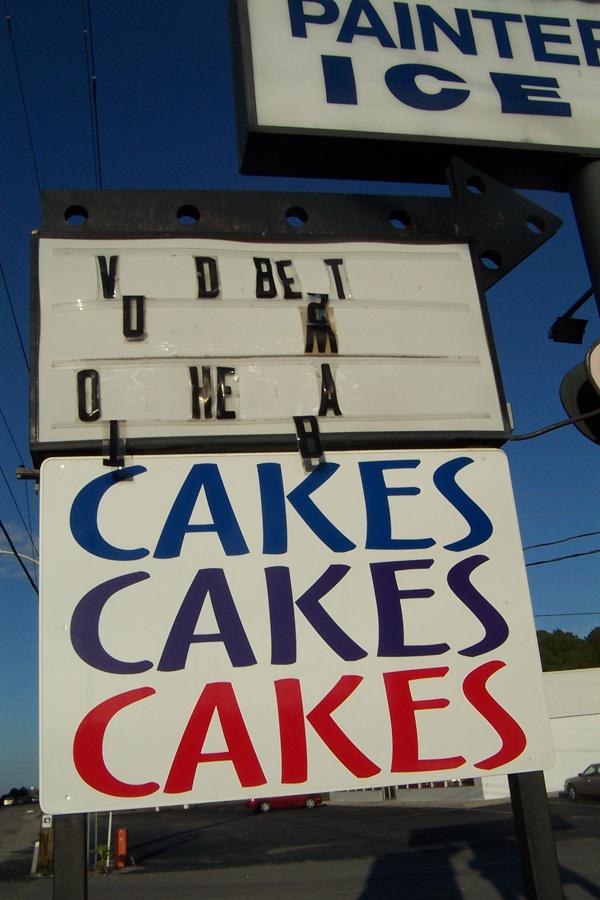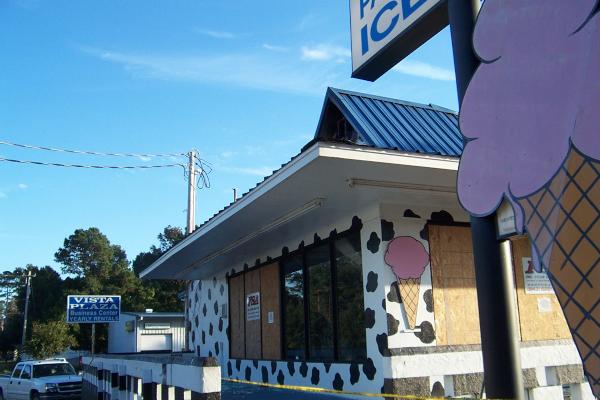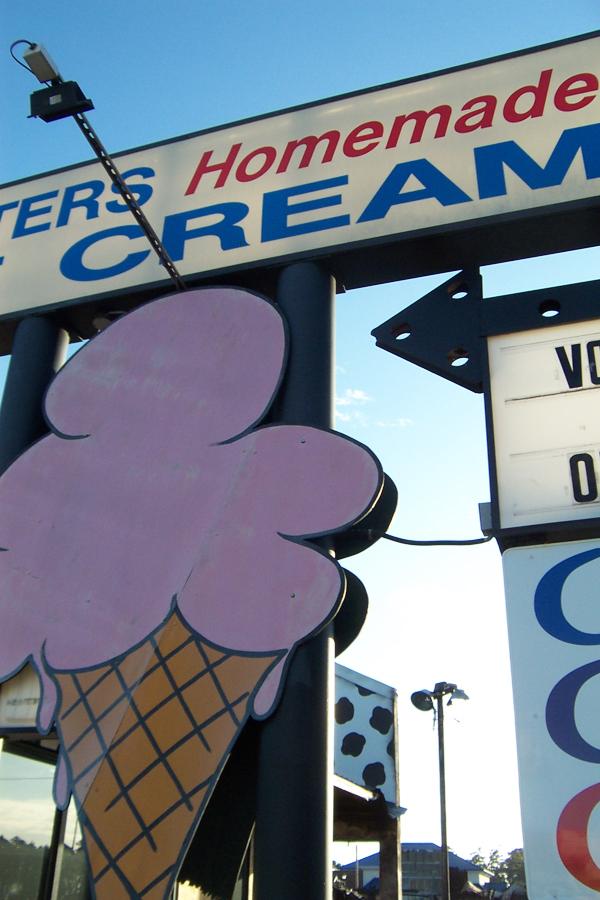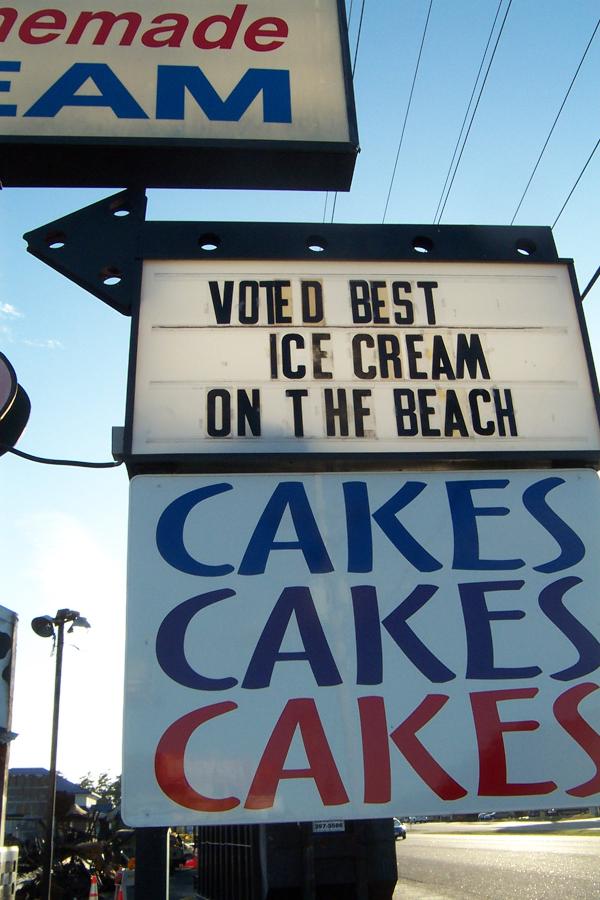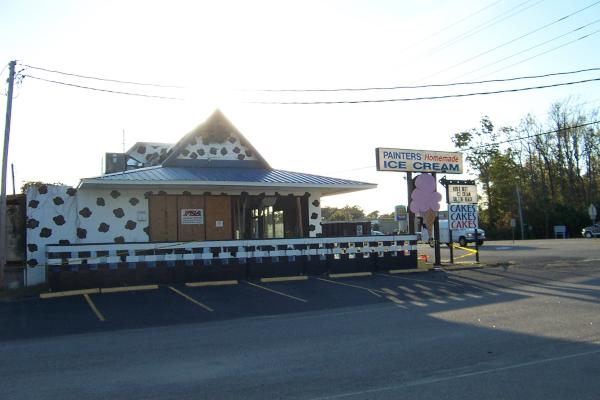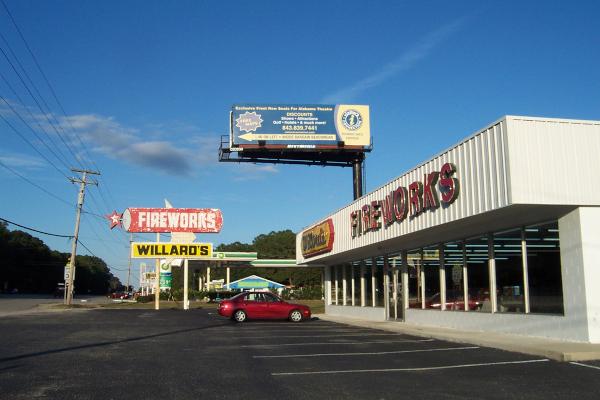 Painter's Ice Cream is a creamery chain local to the Grand Strand (as far as I know). They make good ice cream, and very good milkshakes. Their fortunes have varied over the years with some stores coming and going (they used to have a store in the strip across from "Magic Harbor" for example), but this particular store has been on US 17 a mile or so North of Inlet Square Mall for at least the past 20 or so years. It abuts, or did abut Pacific Beachwear, one of the Strand's ubiquitous "beachwear" stores. I believe I went into Pacific once. I didn't find anything I wanted, but it reminded me more of a place from the 70s than the 2000s.
Apparently the fire broke out in the afternoon of 2 October with Painter's last two customers served as part of the evacuation(!). There is video of the blaze here. I'm not sure what the circumstances of the two cars burned were -- it seems that with the blaze in the daytime, there would have been enough time to get them away if the drivers were around. Luckily, the wind was not blowing in the direction of the fireworks store across the street.
The beachwear store is a complete and total loss, but it appears that salvage work is going on at Painters (though the Sun News story indicates that in the immediate aftermath the owners didn't know if they would be back). I hope it comes back!
UPDATE 18 September 2009: It did come back. Demolition started fairly quickly as can be seen in this picture from 6 November 2009: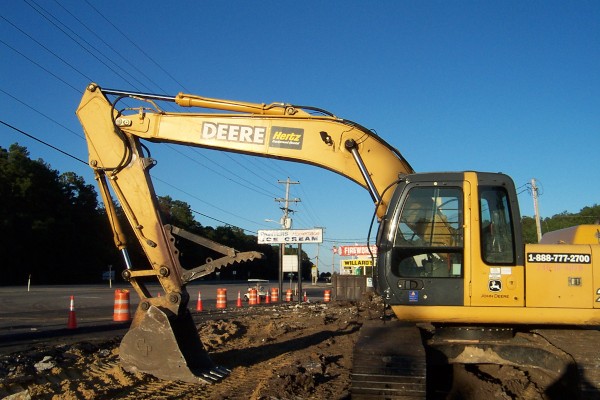 and the place was rebuilt and open on 14 August 2009 when I stopped by for a nice shake. A beachwear store is in the new strip too, but it is not the same Pacific Beachwear as was in the old strip.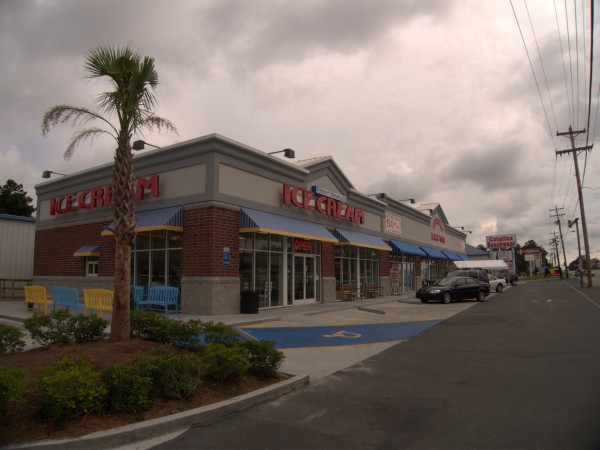 Leave a Reply