Archive for the 'sandwiches' tag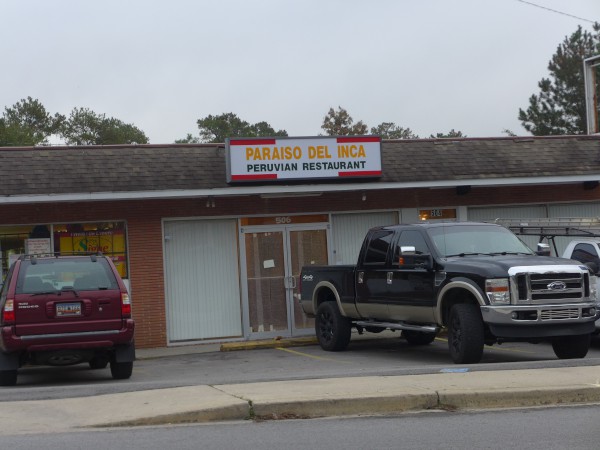 Commenter AW noted that the Sammi's on Beltline is now closed and a Peruvian restaurant is in its place -- although looking closely at this shot I snapped from the road, I'm wondering if that might be gone as well.
As far as I am aware, this (if open) is the only Peruvian place in town. It's supposed to be one of the world's great cuisines, but it's not one I know anything at all about.
As for Sammi's, I have to admit the only time I've been in one (not this one) I was so non-plussed at the interior that I just ordered a drink and left rather than eating there.
(Hat tip to commenter AW)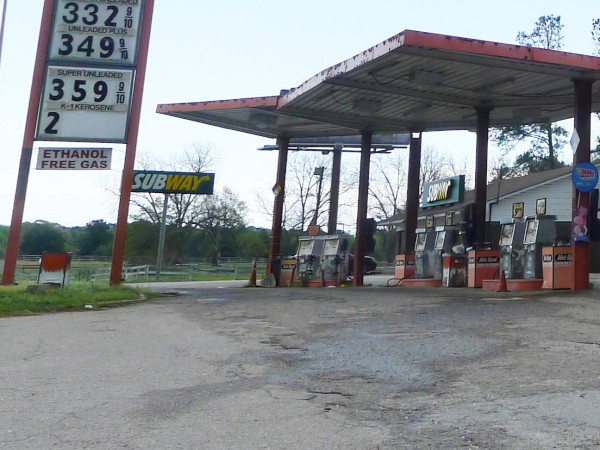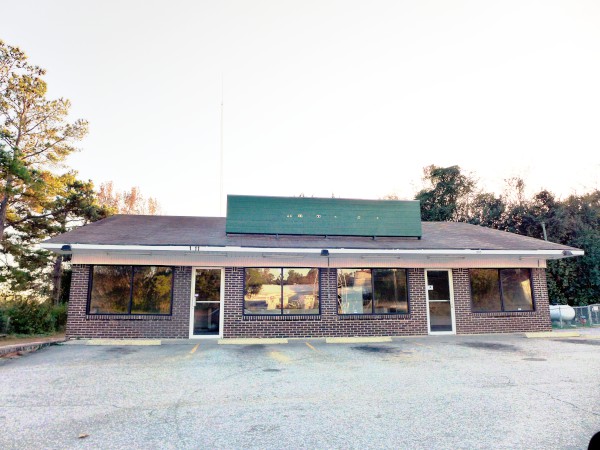 This Subway was way out on Garners Ferry in Eastover, next to the Hot Spot. Restaurants are pretty thin on the ground in this area, especially national chains, so I was a bit surprised to hear they had closed, yet not too surprised because customers are pretty spread out as well.
(Hat tip to commenter Gary)
UPDATE 19 February 2016 -- It's now Hot Sub Stop: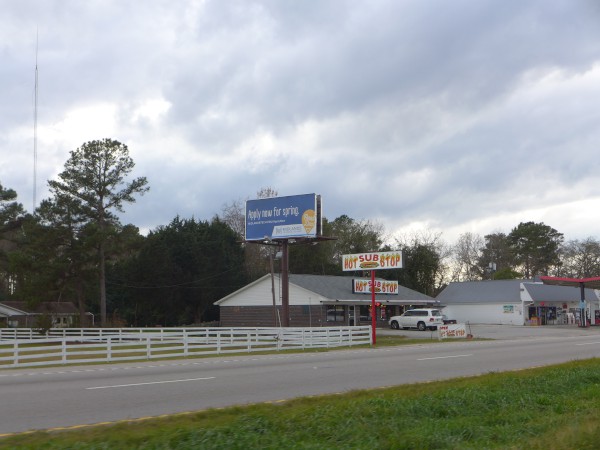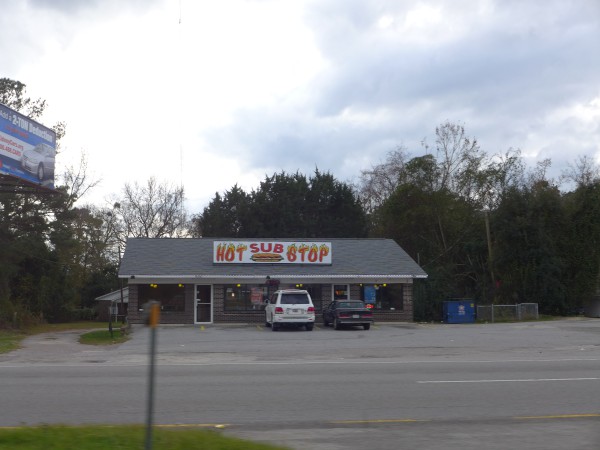 Posted at 1:50 am in Uncategorized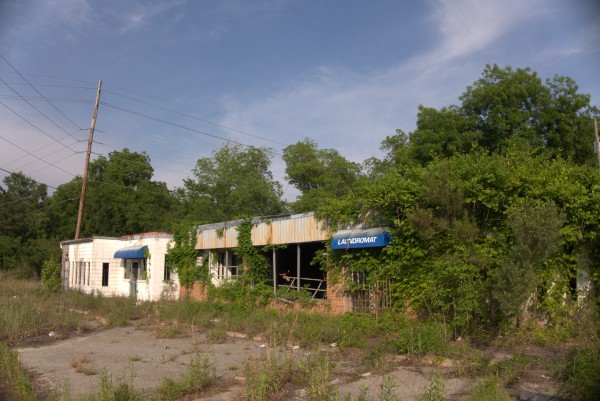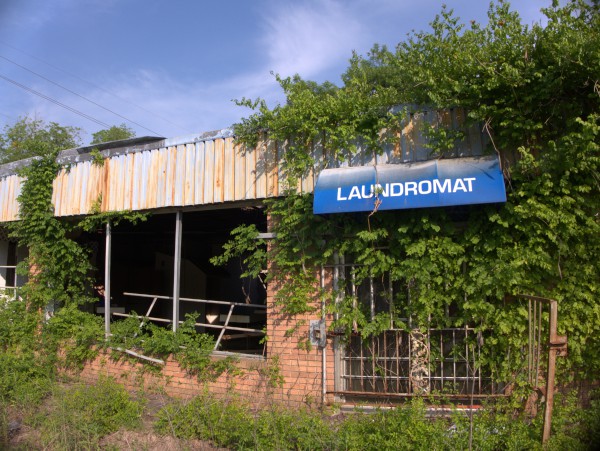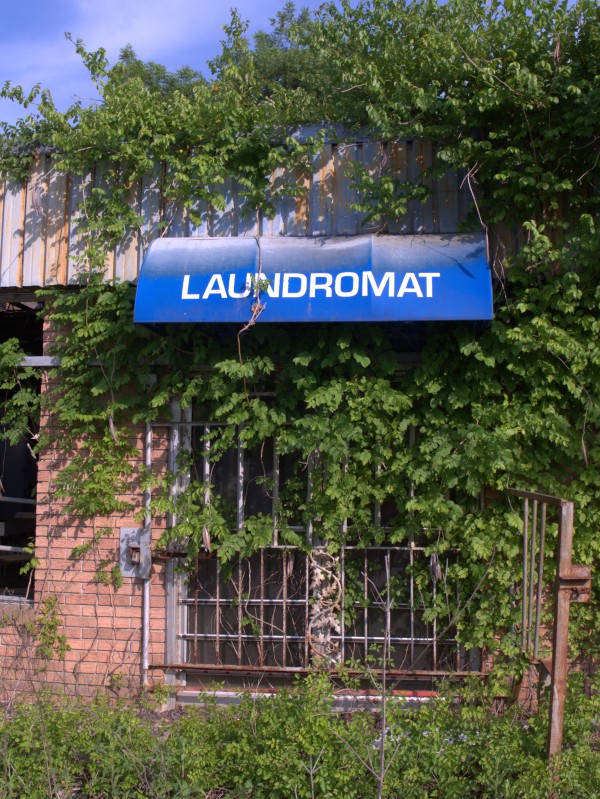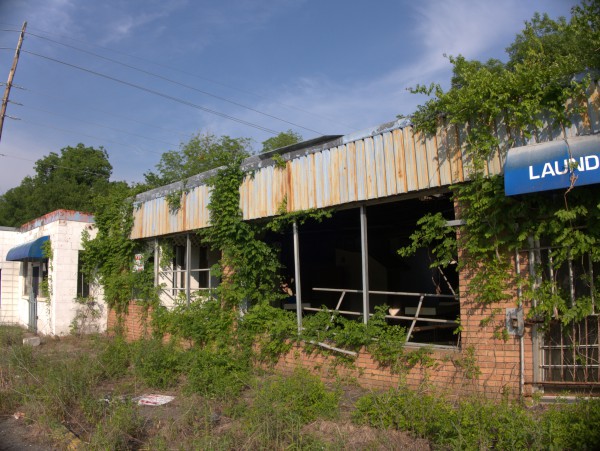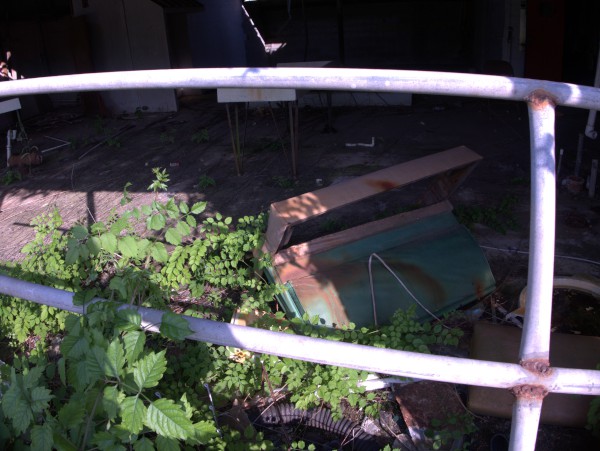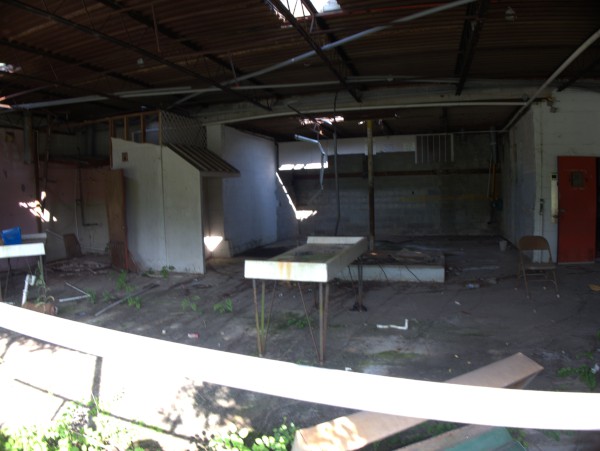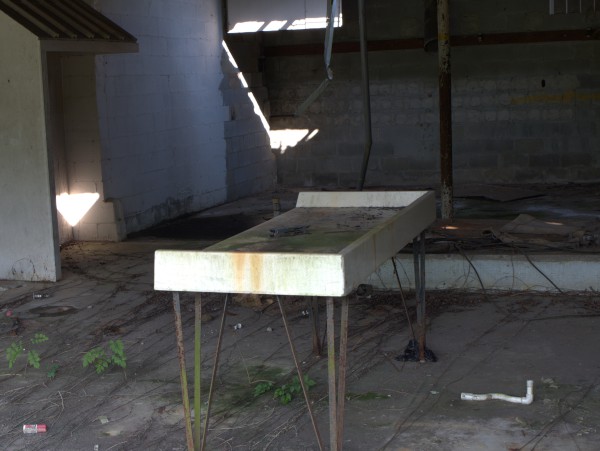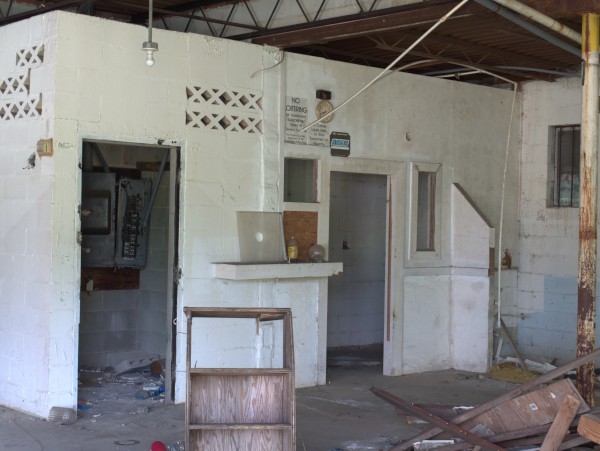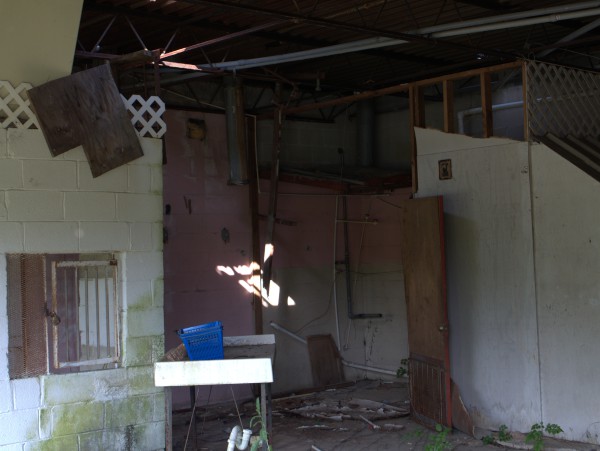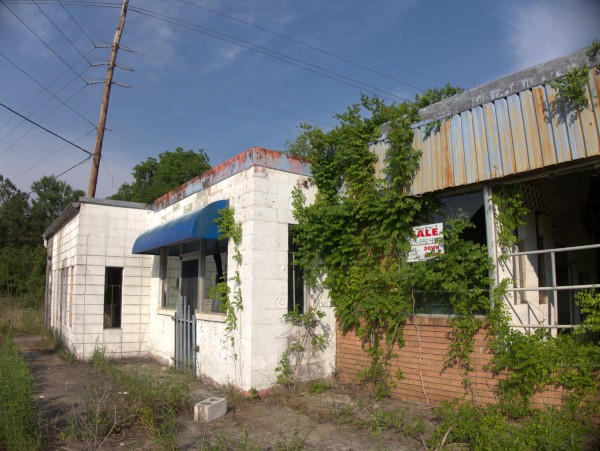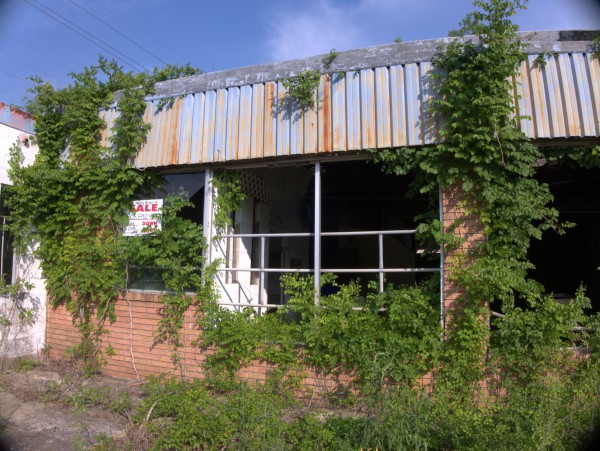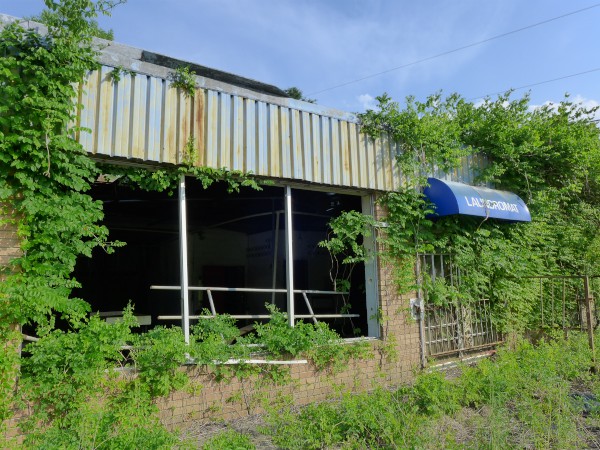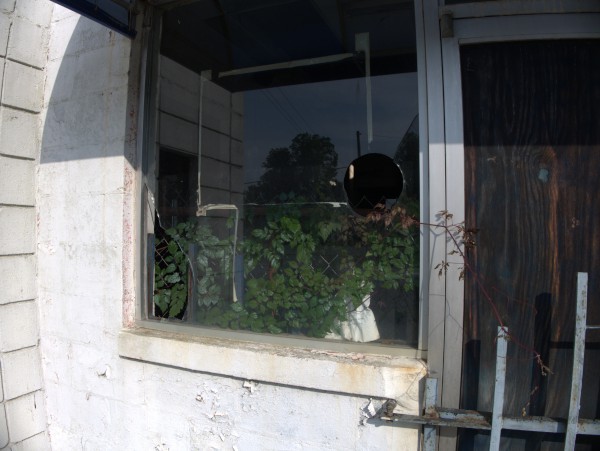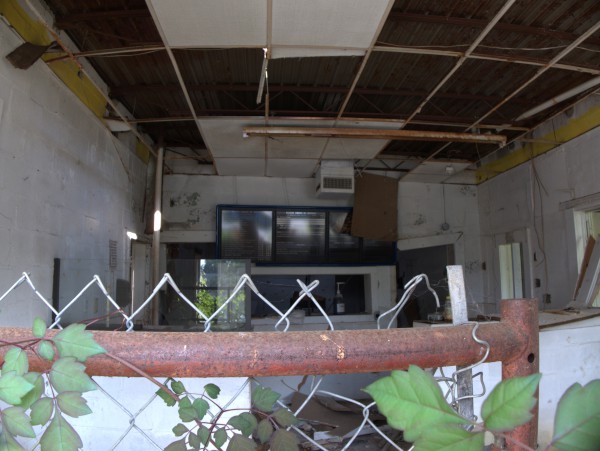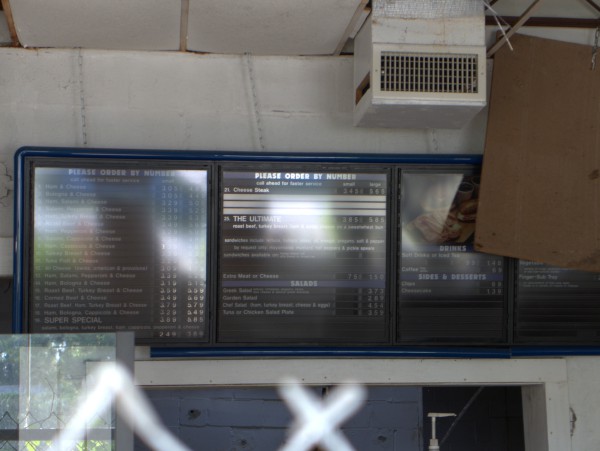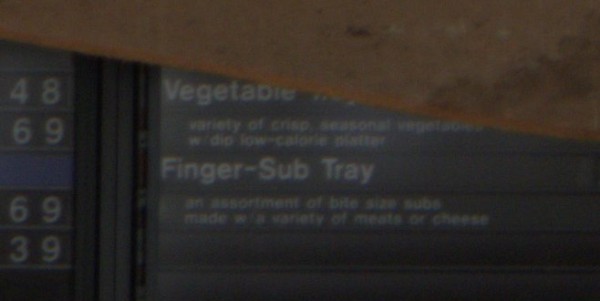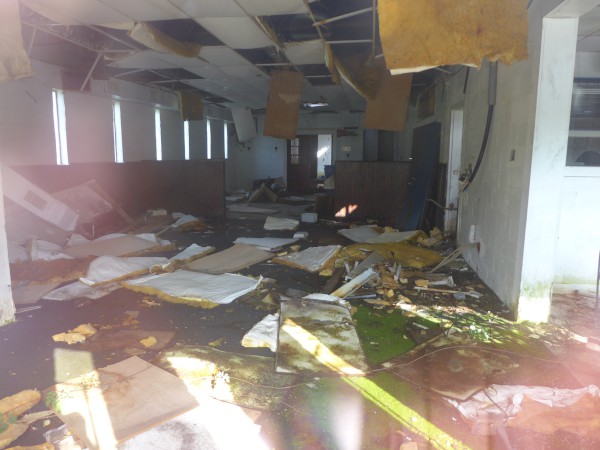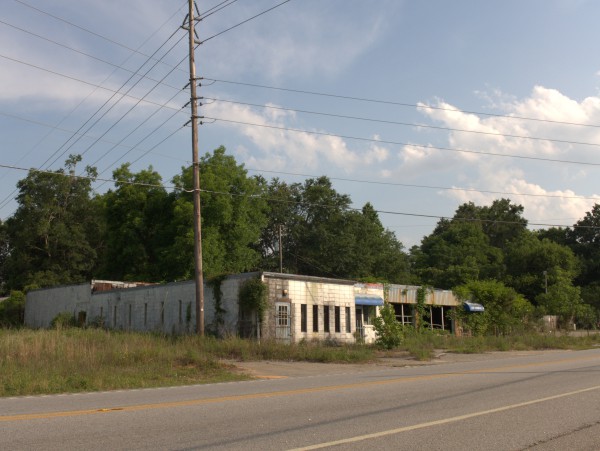 I noticed this pair of co-located derelict businesses driving US-601 through St. Matthews towards I-26 this Spring.
I wasn't sure at first what the restaurant was, but a close look at the menu board pretty well pins it down to a Sub Station II.
I can't think of any obvious reason why both businesses in this building would have failed at what seems to be more or less the same time. While the restaurant market is fickle, laundromats are places where you must go. I'm guessing early 2000s for the timeframe here, but the building does seem rather enthusiastically vine encrusted, and if the realtor posting the sign does succeed in selling the place, I doubt there's much that can be done beyond knocking the place down and starting over.
Posted at 11:13 pm in Uncategorized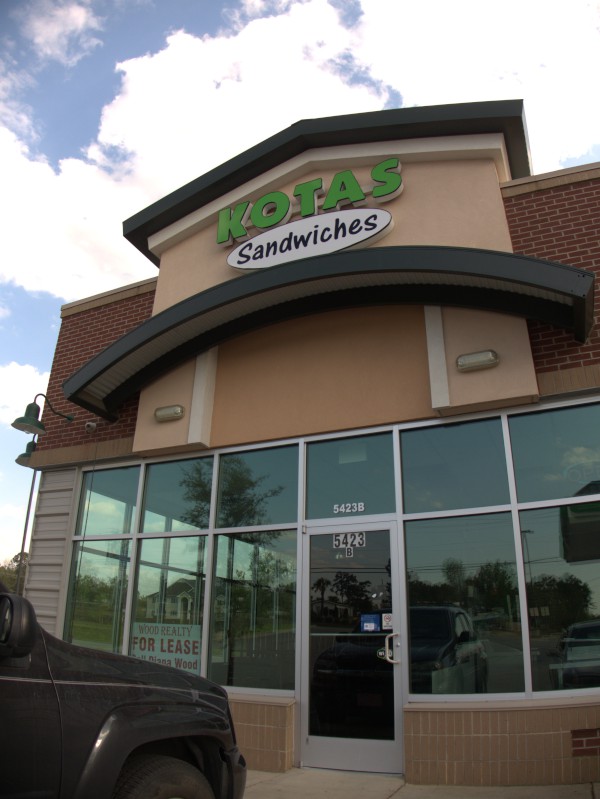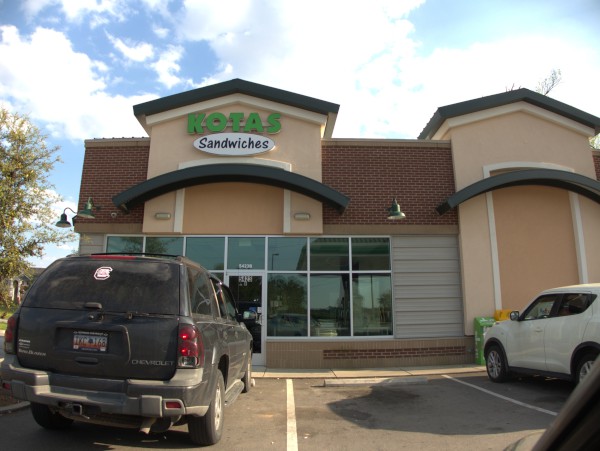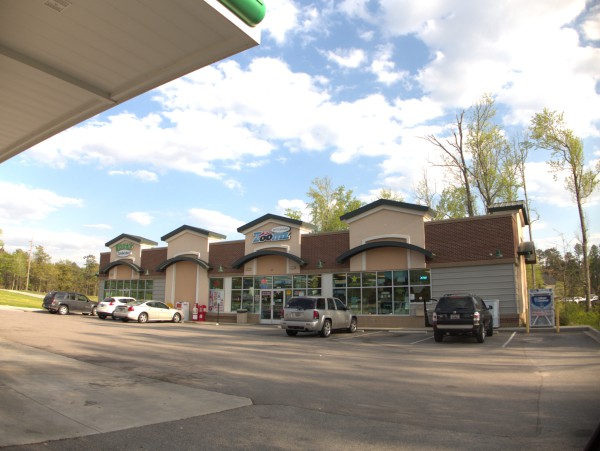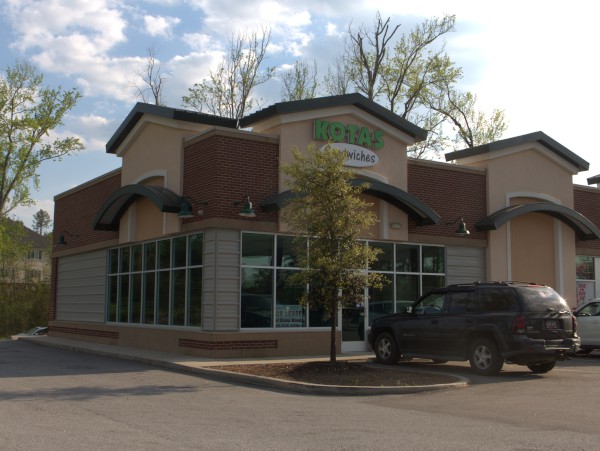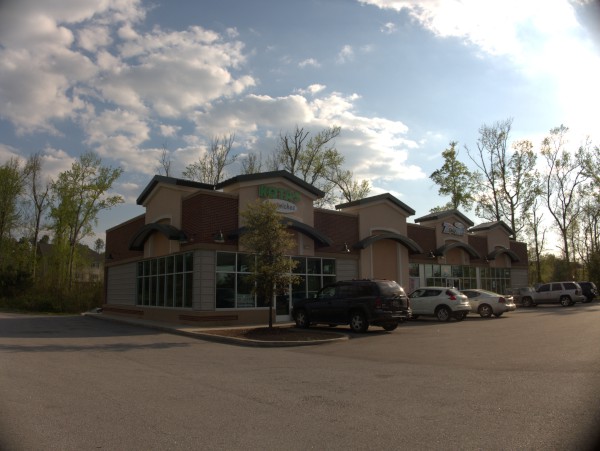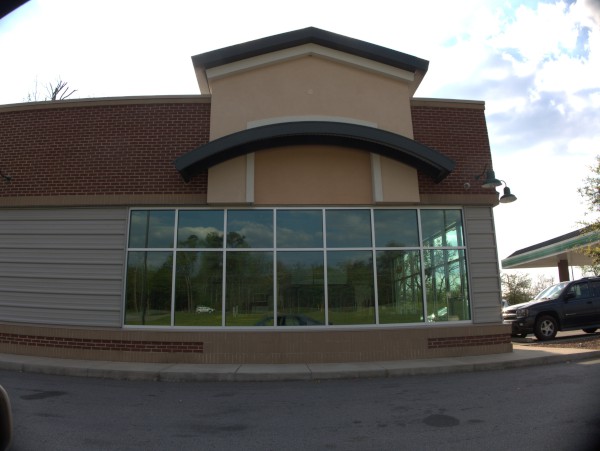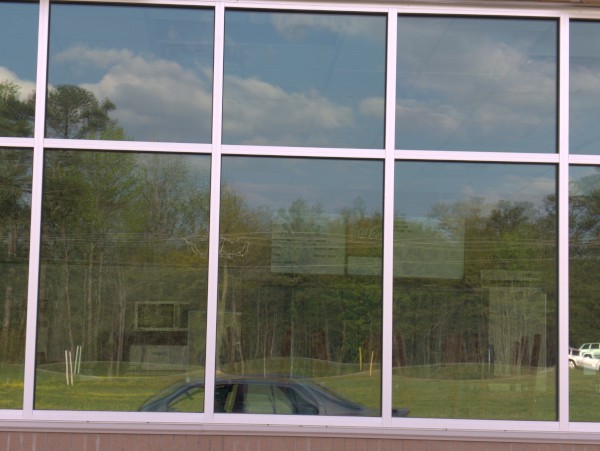 This little sandwich shop is attached to a convenience store / gas station on the West side of US-1 heading into Lexington. I had driven past it a number of times in the previous months, but had never really seen it. This time, when I stopped at the store, I noticed that it was there, and that it was closed. What reviews I see online are positive, and indicate it was open at least into June of 2013.
Posted at 10:42 pm in Uncategorized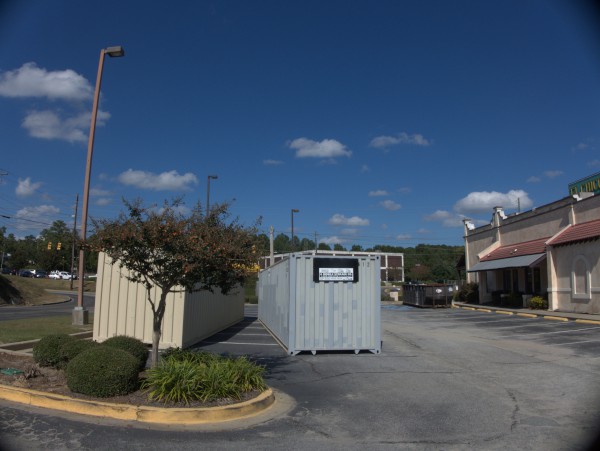 This Sammi's location was way out on Broad River Road, just across Lykes Lane from the Publix plaza. I took these pictures when I originally thought it was closed, back in June of 2012.
As it turned out, they weren't closed, but just having some work done. They opened again and carried on (with an 'A') until last month.
Now it's Touchdown's Wings & Things.
Posted at 5:04 pm in Uncategorized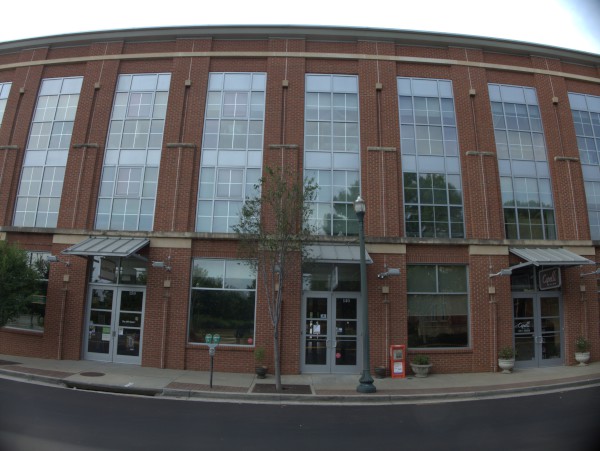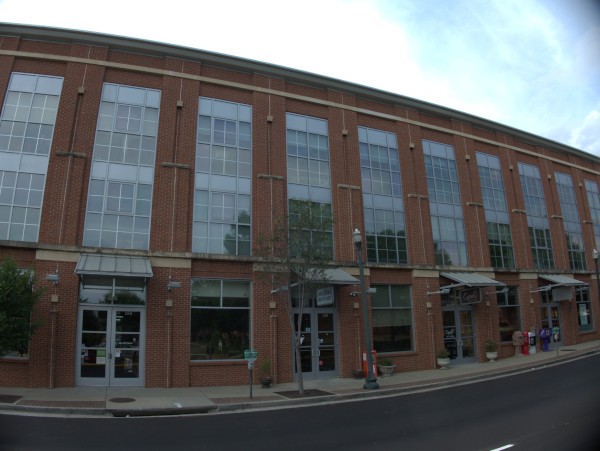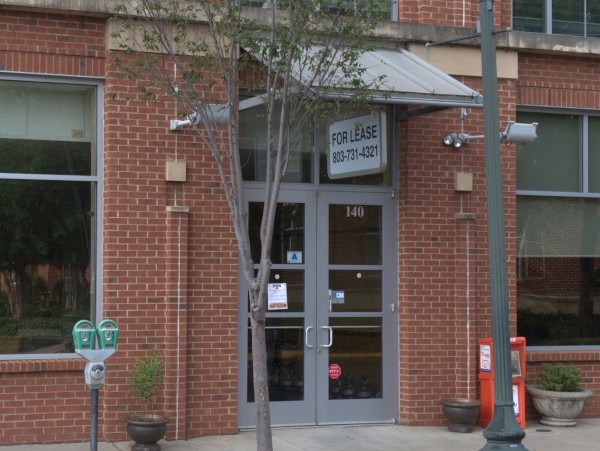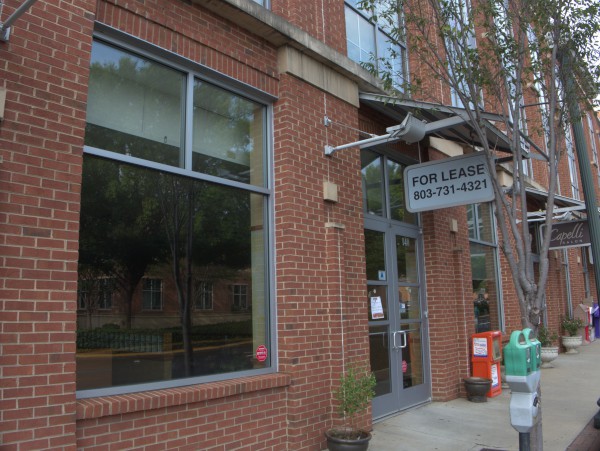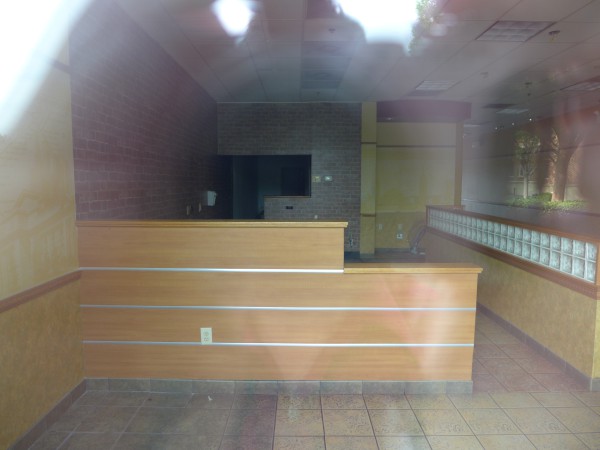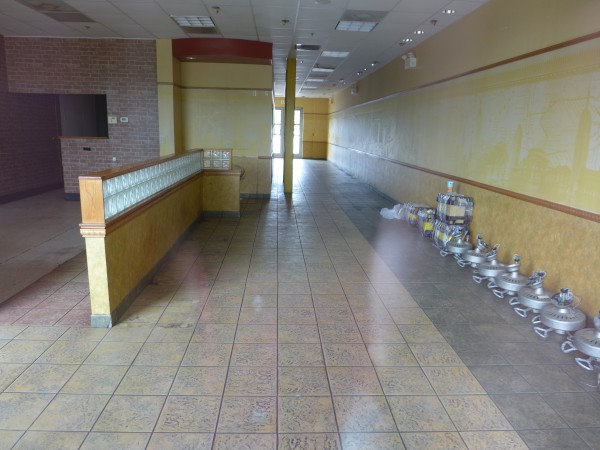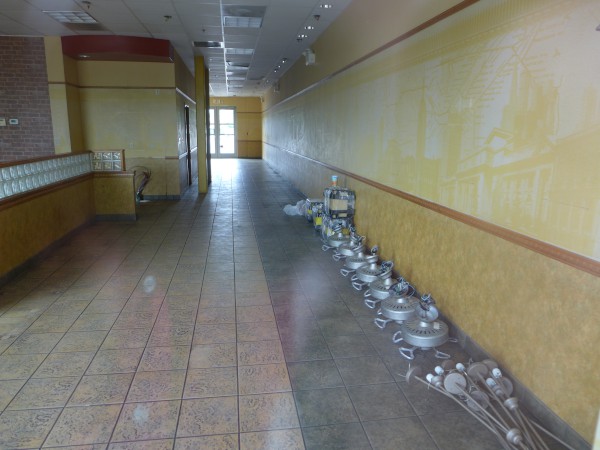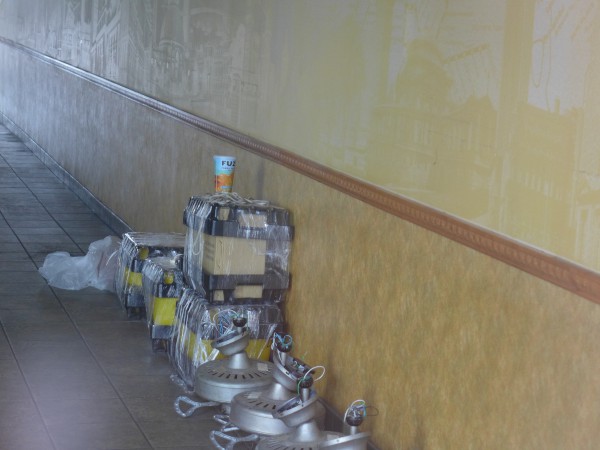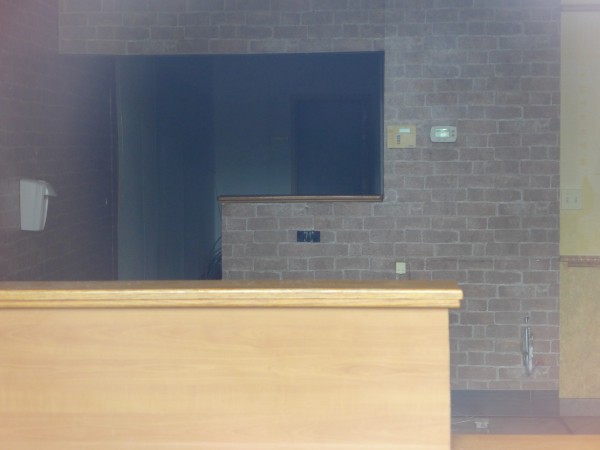 This Subway was in The Vista Lofts on Gervais Street just above the train cut, a building which lost another restaurant Mezza fairly recently.
I'm guessing that they closed shop at the end of July as that is a logical time as far as leases and bills go, but I don't know for sure. At any rate, all the signage is down and the interior is stripped. The only clue that it was a Subway is the drink cup on the floor.
(Hat tip to commenter Joe)
UPDATE 17 July 2014 -- It's now Black Bean Co.: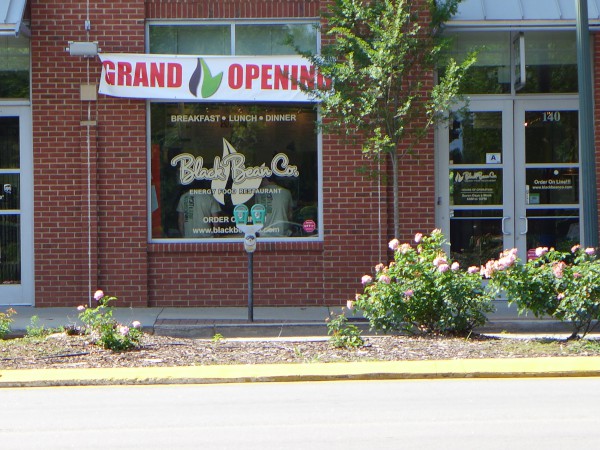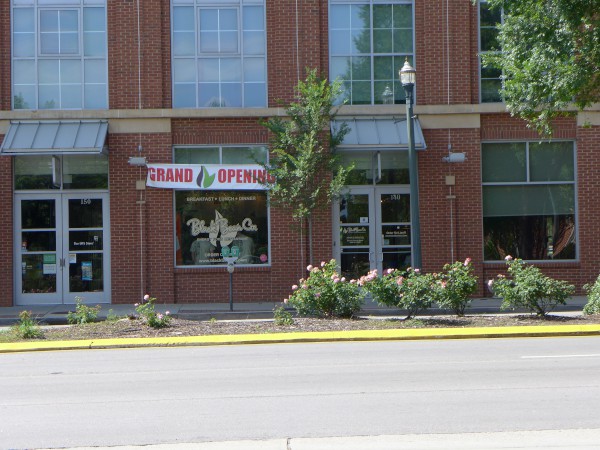 Posted at 12:01 am in Uncategorized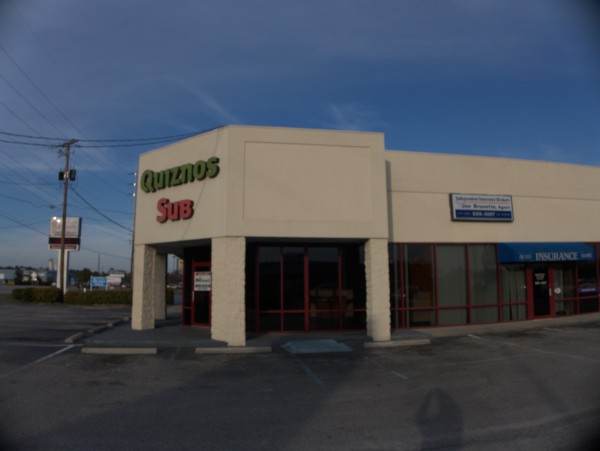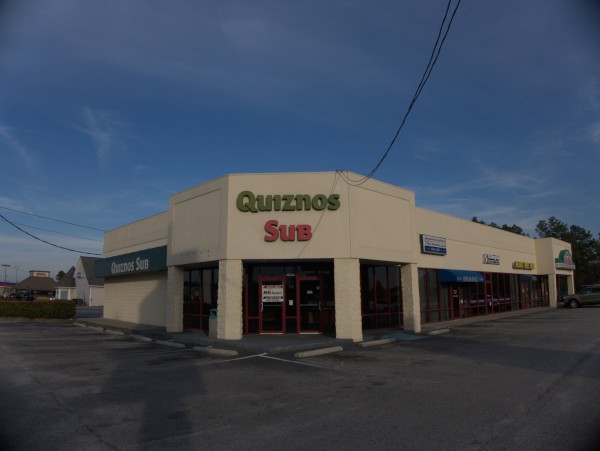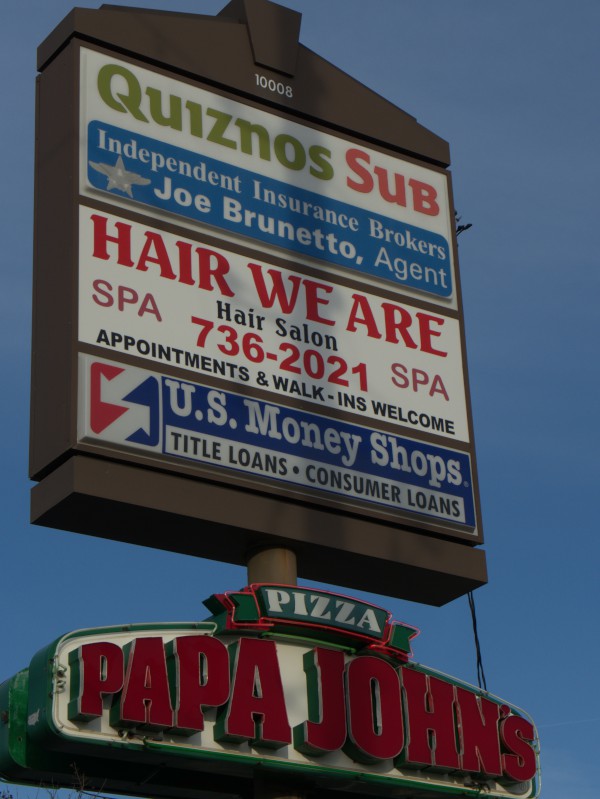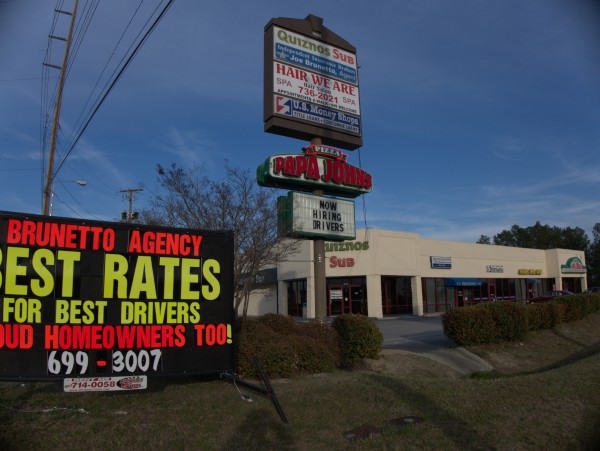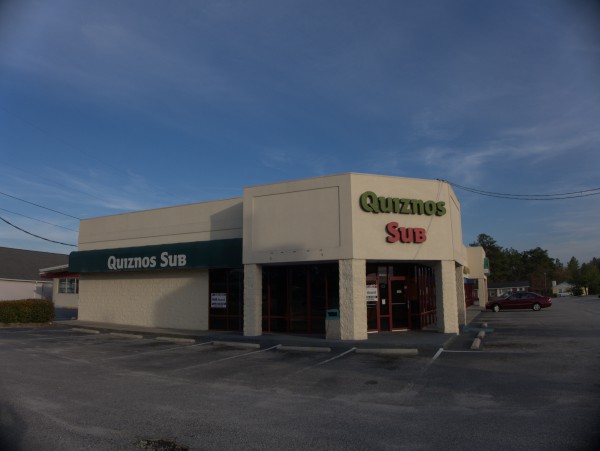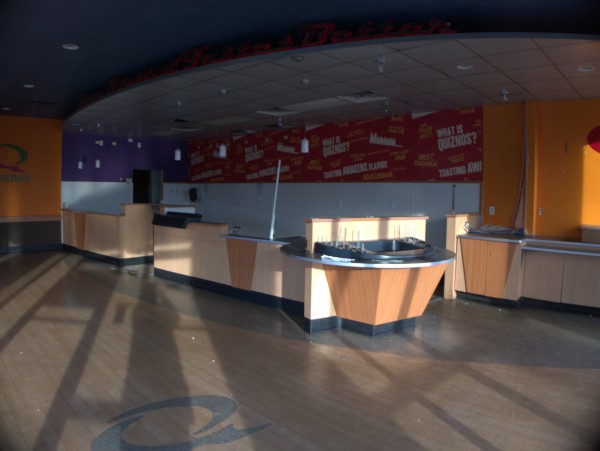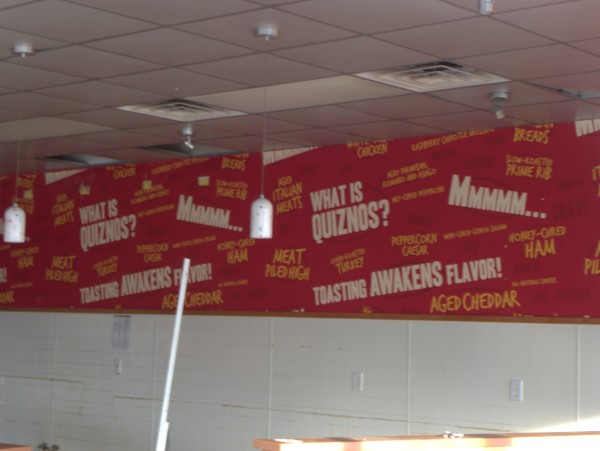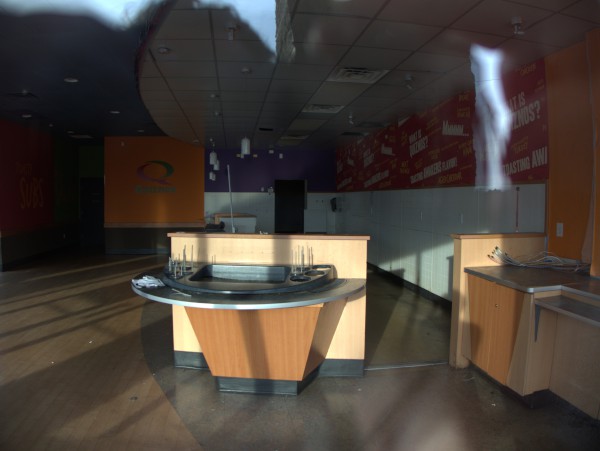 I've done a number of closings on various Quiznos around town as you can see if you check the Alphabetical Closings list. This one is just east of the Brickyard Shopping Center, and in fact has stoplight access to Two Notch from there if you go around the back way. I don't have a lot to say about Quiznos. As I observed in another post, I ate at one once and it was OK, though nothing that drove me to seek out another.
(Hat tip to commenter kholler)
Posted at 11:39 pm in Uncategorized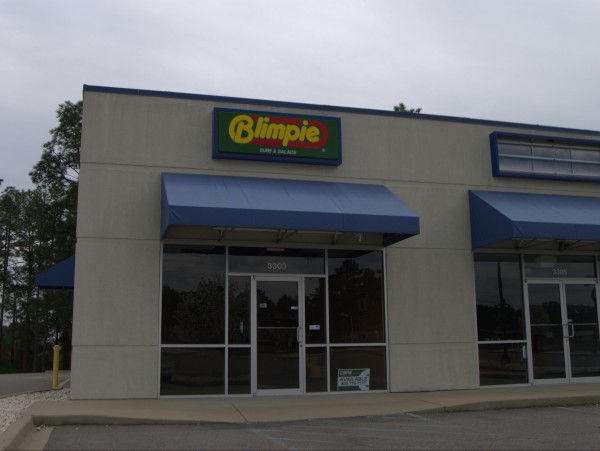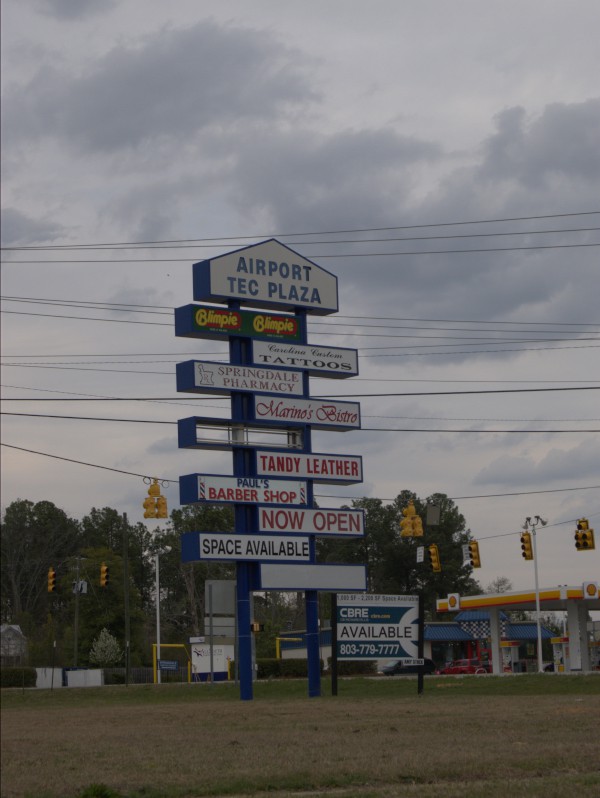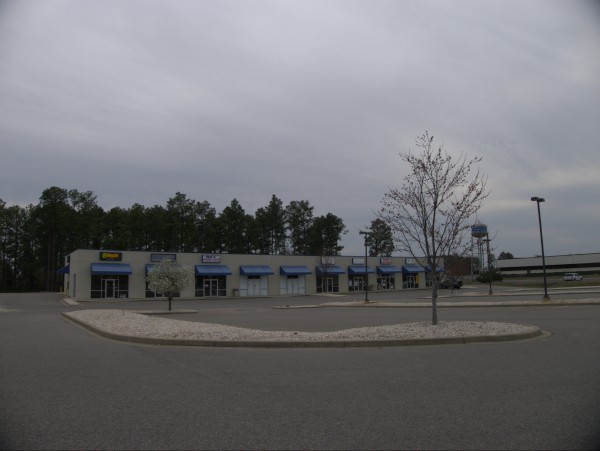 Well, it's back to Airport Tec Plaza for this closing.
Blimpie is not a chain I've ever tried, though I like subs. I think that's probably because a lot of its locations tend to be in gas-station/convenience stores, and that sort of devalues a brand for me. I do have to give them props for suggesting a non-submarine referent for their sandwiches however.
At any rate, this location anchored the east end of the same little strip mall where Marino's Bistro was
Posted at 2:02 am in Uncategorized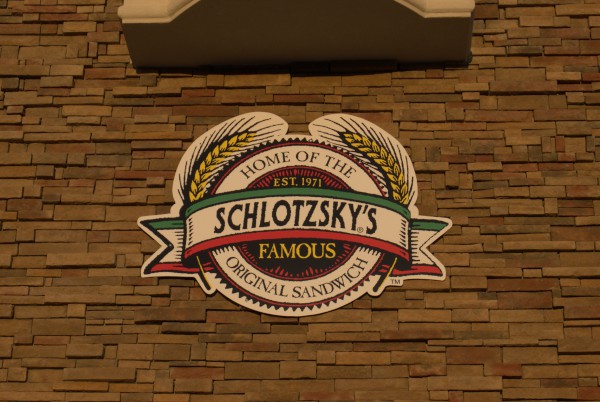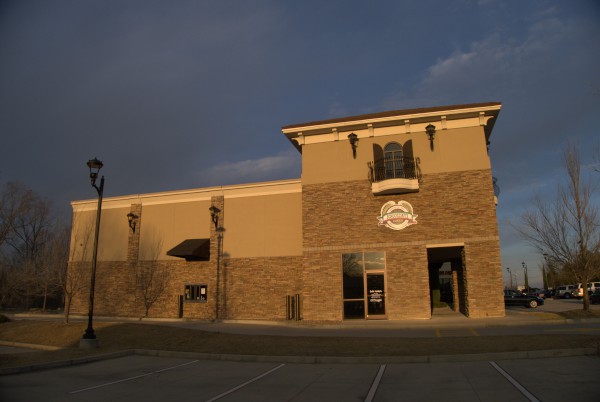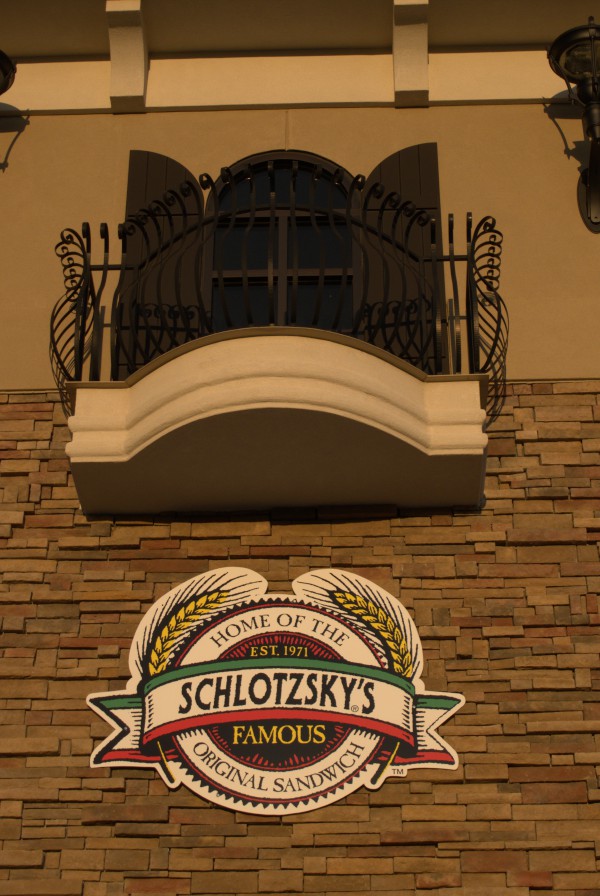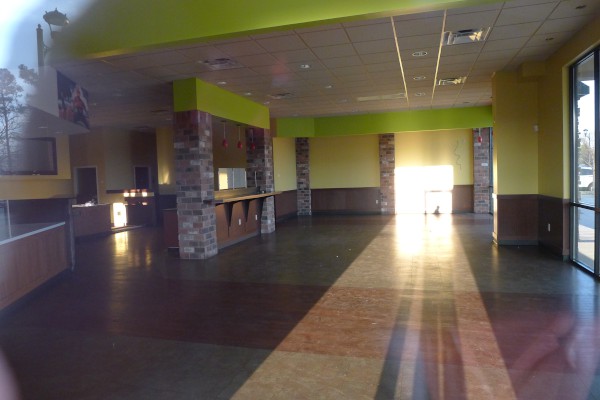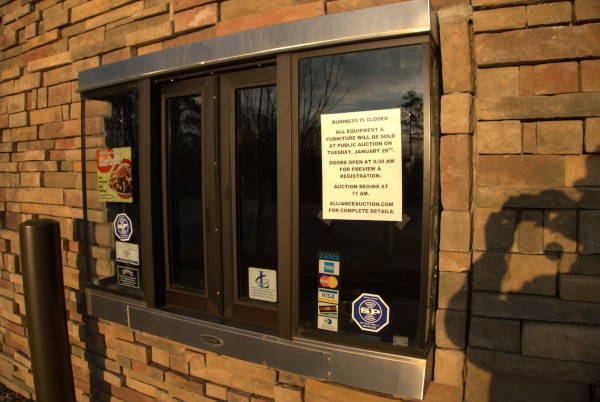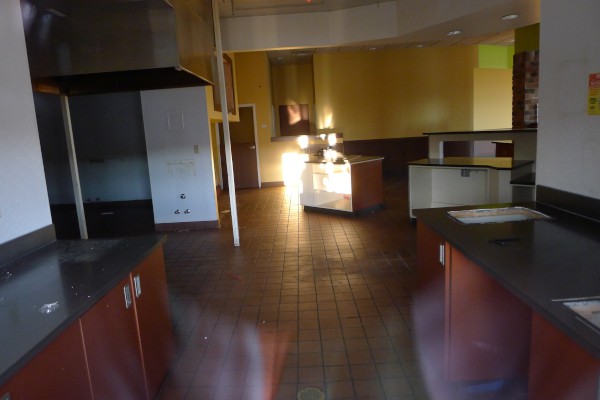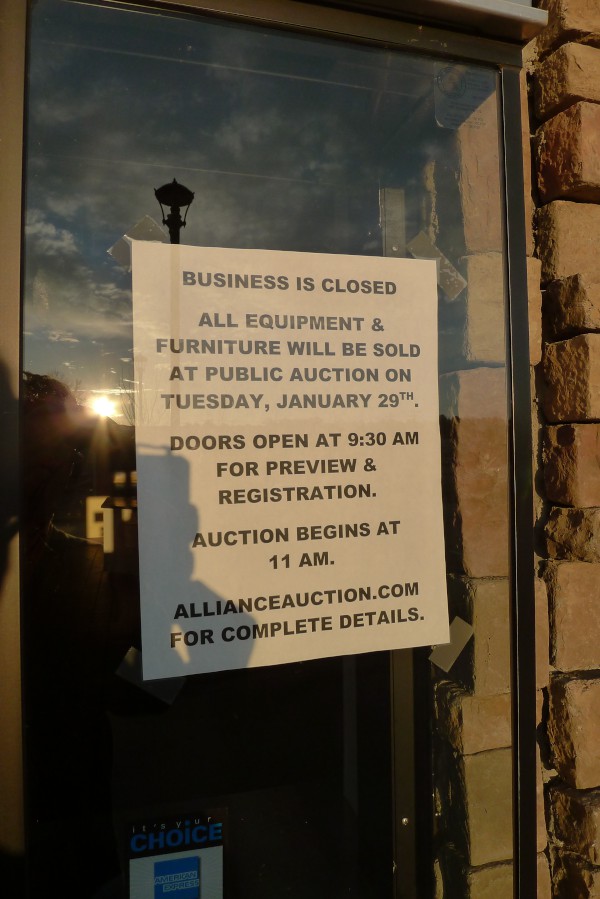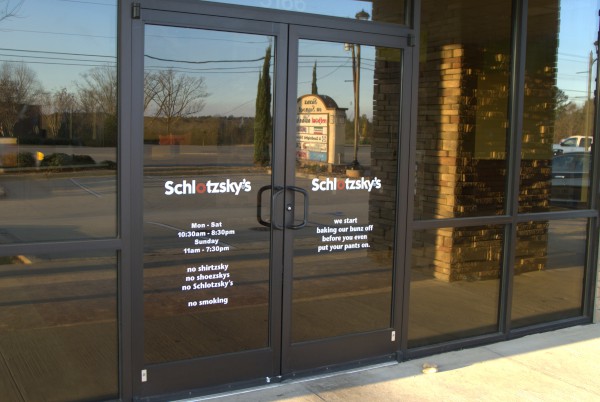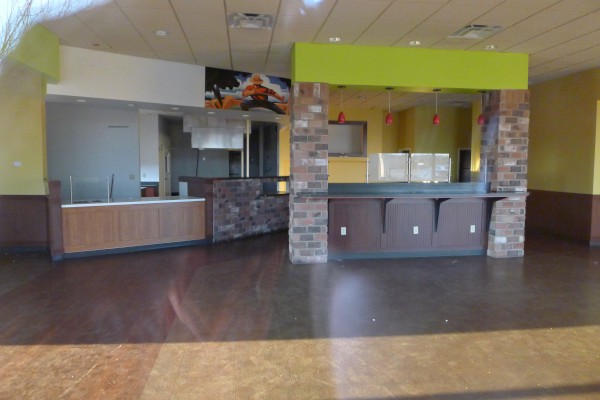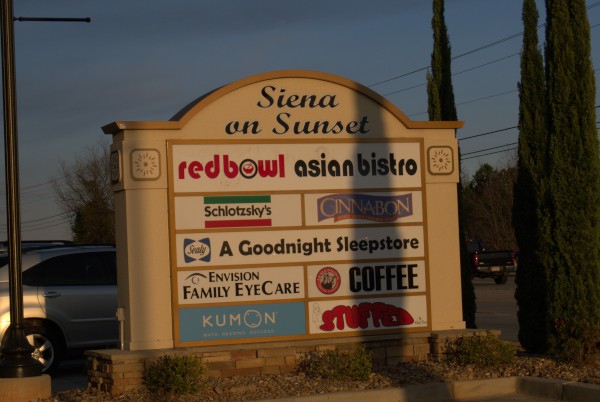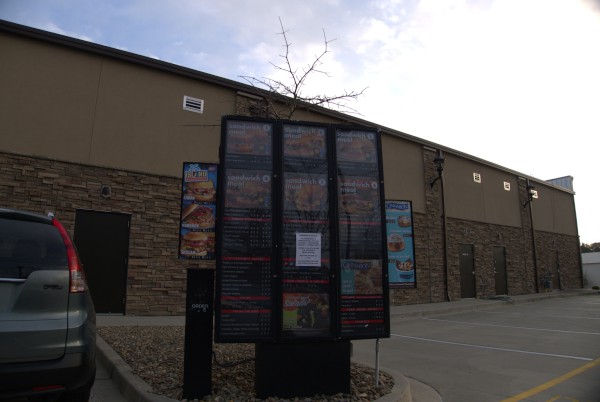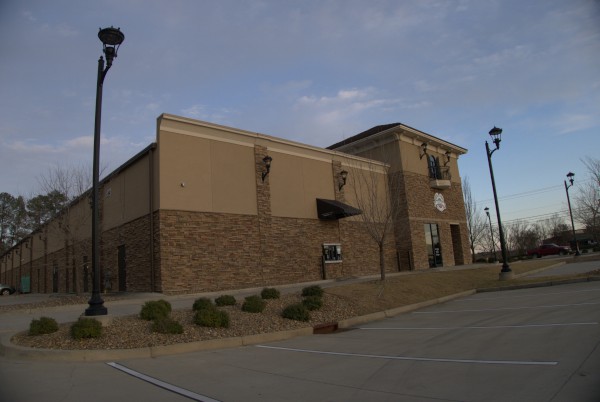 I rather like Schlotsky's and used to go to the Parklane location fairly often when I worked at home, and when it was still open. To my mind, the sourdough buns differentiate their sandwiches from all the sub places in a pleasing way, if that's what I'm in the mood for. And Cinnabon, of course, is pure sticky goodness, one of the few things I used to look forward to in going to airports.
I believe the closing of this store leaves the Dutch Square location on Bush River Road as the last one in the metro area, and I'm afraid it was looking a bit down-at-the-heels last time I dropped by.
(I note that the roadside marquee still lists Jamestown Coffee. And what's up with that balcony?).
(Hat tip to commenter Susie)
UPDATE 16 October 2013 -- This place is now well underway to becoming a Zoe's Kitchen: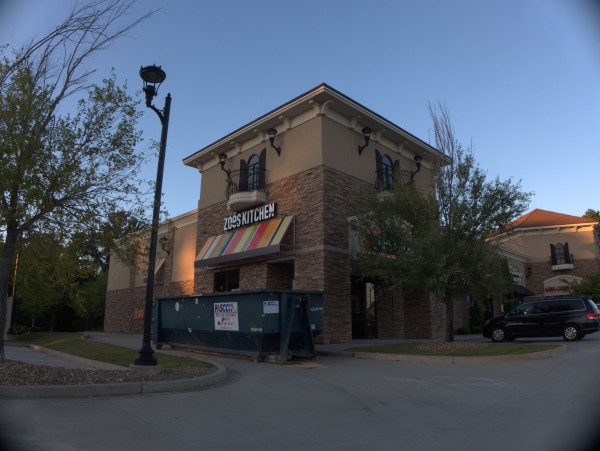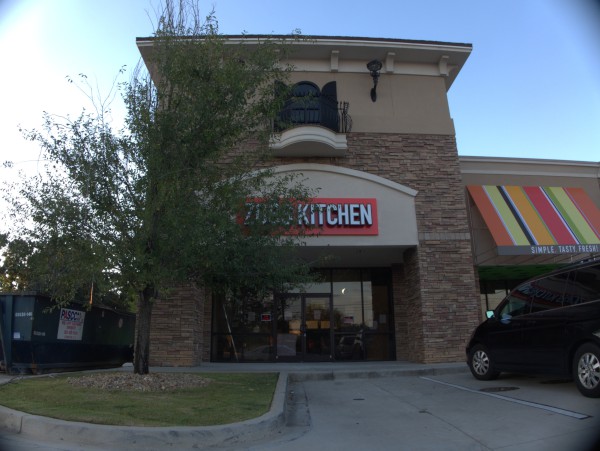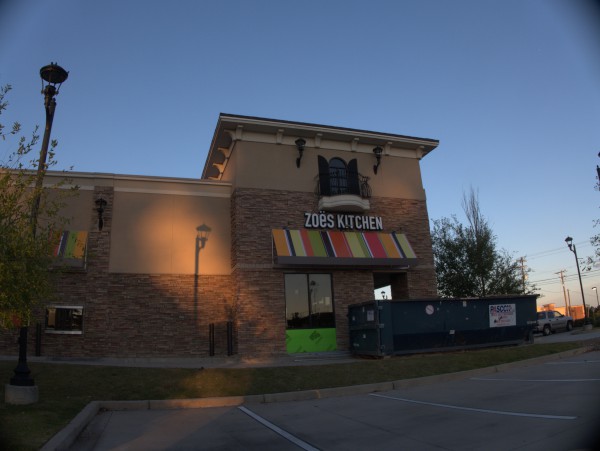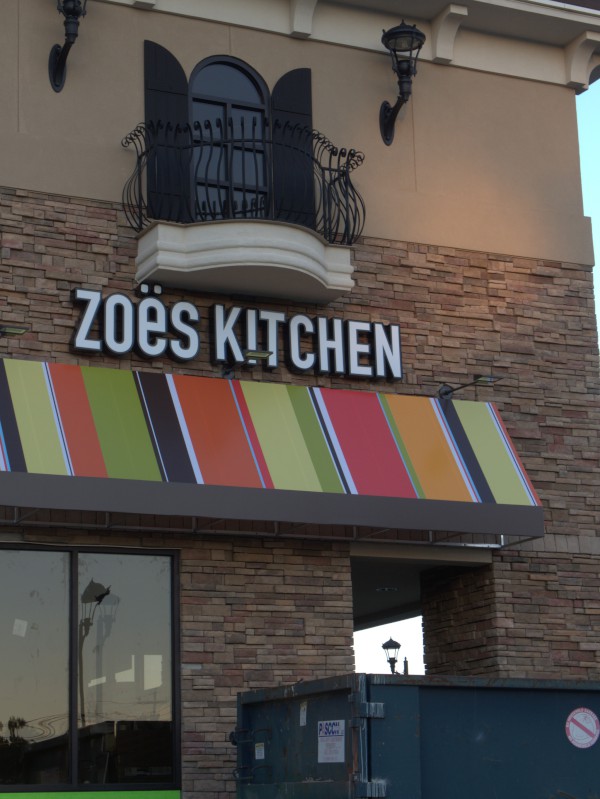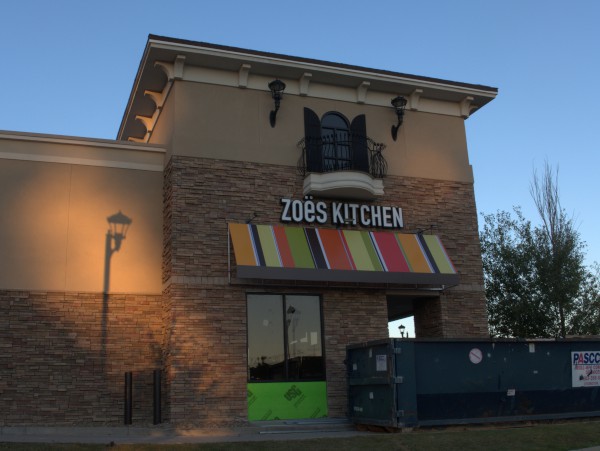 Posted at 1:03 am in Uncategorized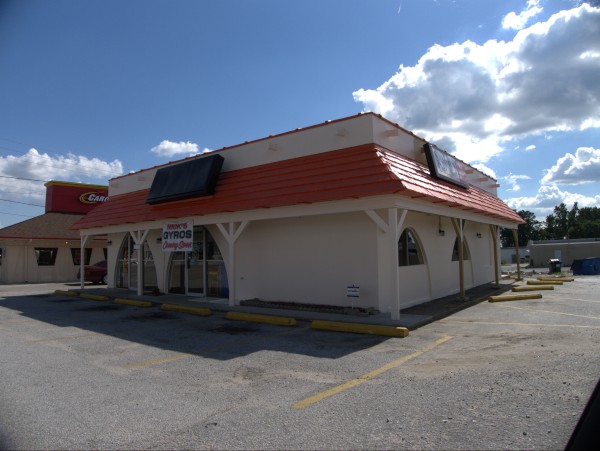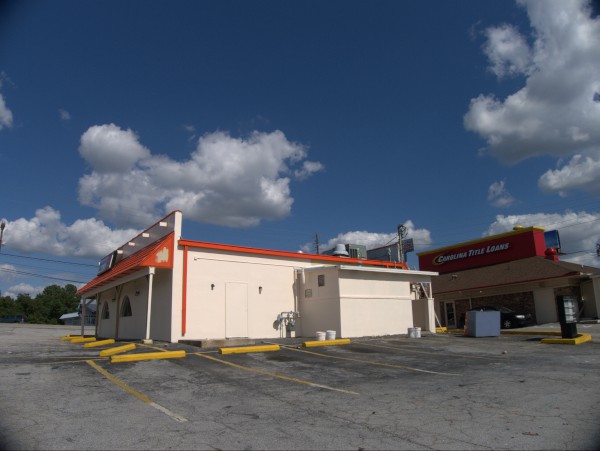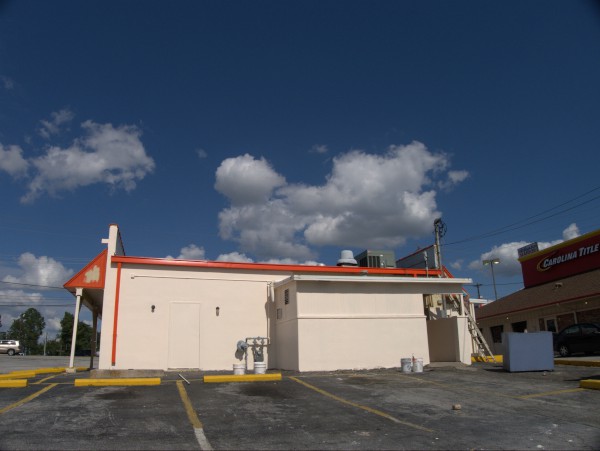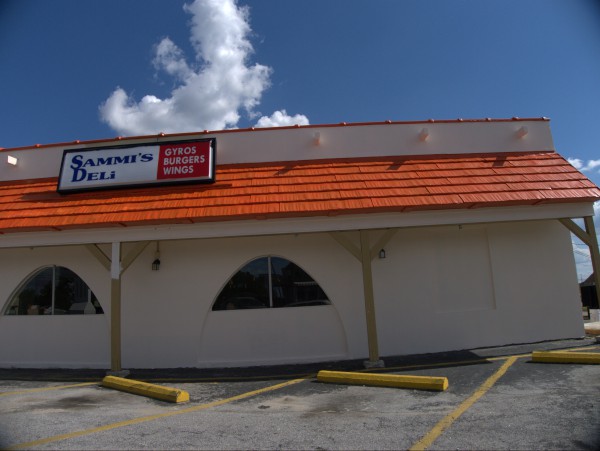 Sammi's Deli still has a Broad River Road location in Irmo near the Publix plaza, but this one in front of the old Intersection Center has changed hands and will become a Nick's.
Nick's seems to be using the Lizard's Thicket "hermit crab" strategy of moving into buildings which were already set up as restaurants. This will be the third new location they have opened or will open over the past year. They have already opened in the old Taco Bell location on Decker and appear close to opening in the old Tony O's Pizza on Saint Andrews.
(Hat tip to commenter Andrew)
UPDATE 17 September 2012 -- The comments have reminded me this used to be a Taco Cid so I have added that to the post title. I have also copied commenter Melanie's matchbook scans here: