Archive for the '10136 Two Notch Road' tag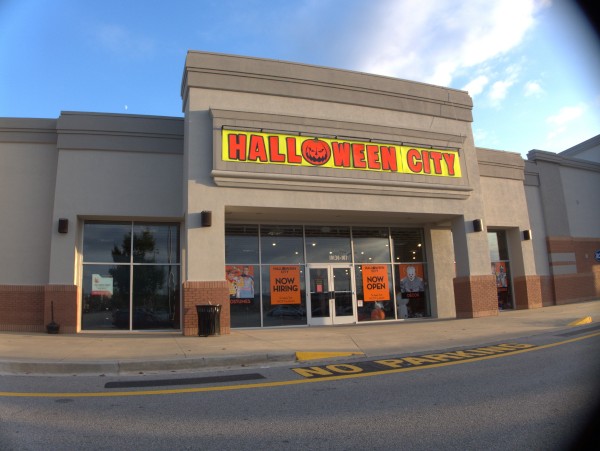 As I mentioned once, I have fond memories of quirky products from childhood visits to the old Pier 1 on Garners Ferry. In recent years, the place has rather fallen off of my radar screen to the extent that I didn't even know that they had had a store in the Sparkleberry area until commenter Andrew mentioned it in regards to the old Dentsville location. The State has a bit of information on the closing -- the main reason given is too many locations for the market.
As you can see from the picture, as of this writing, the storefront is yet another Halloween pop-up store.
(Hat tip to commenter Andrew)
UPDATE 30 June 2020: Update post title ("Pier 1" ==> "Pier 1 Imports") and tags.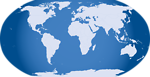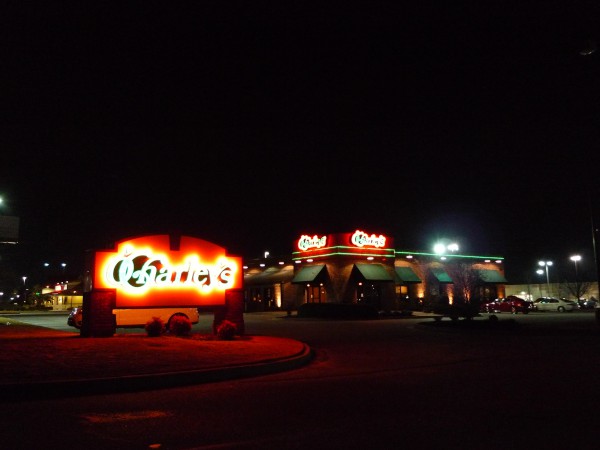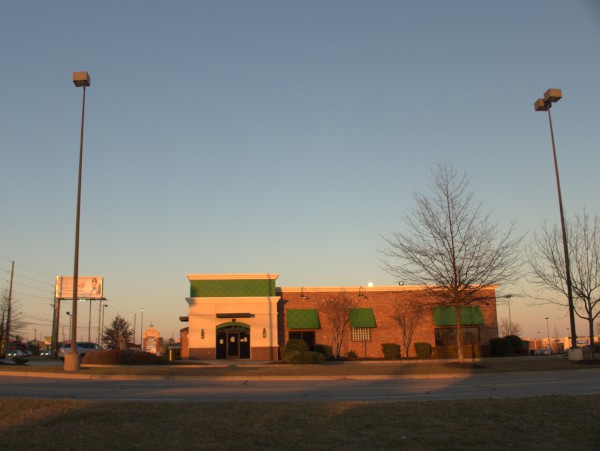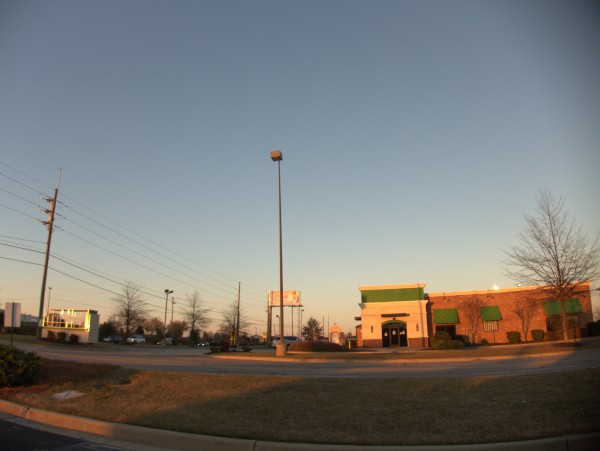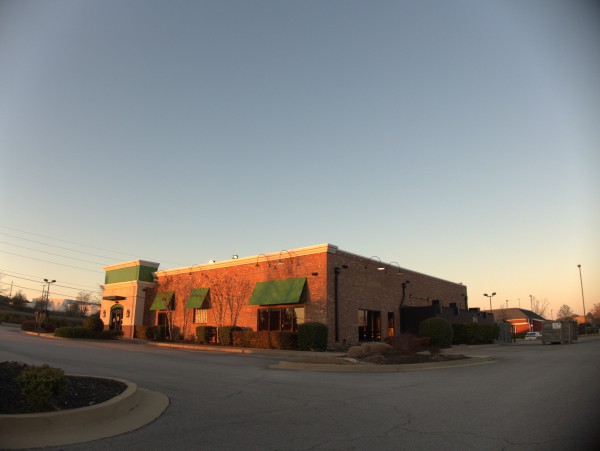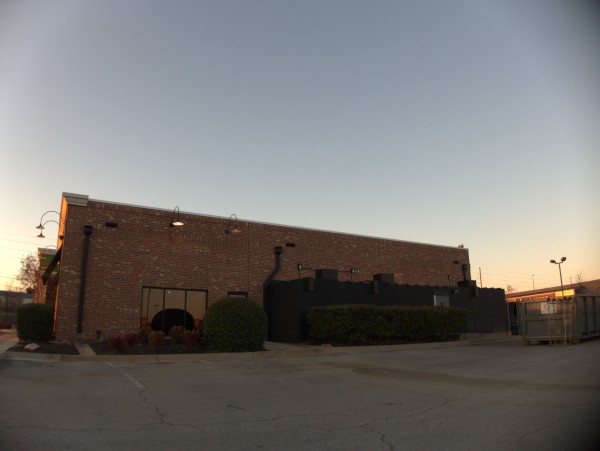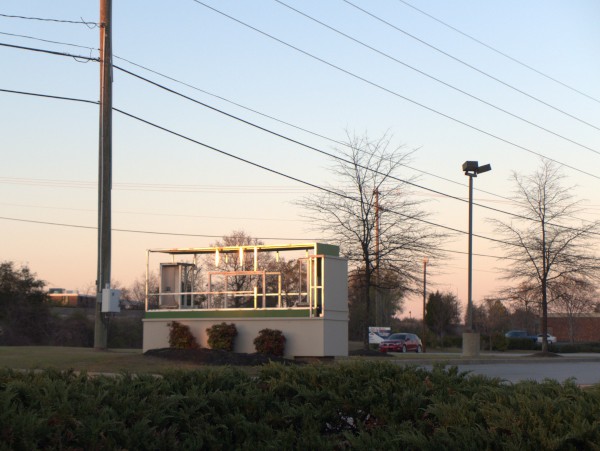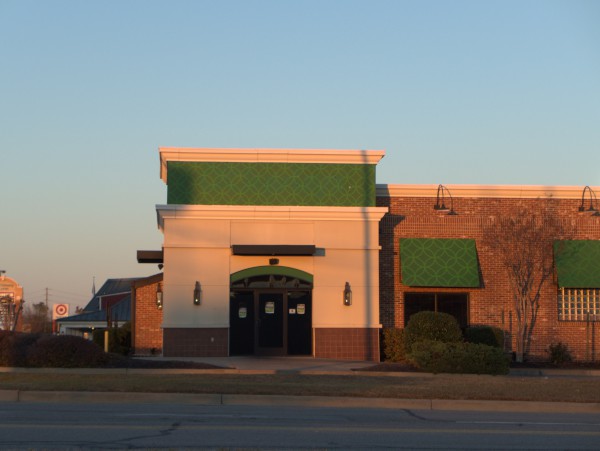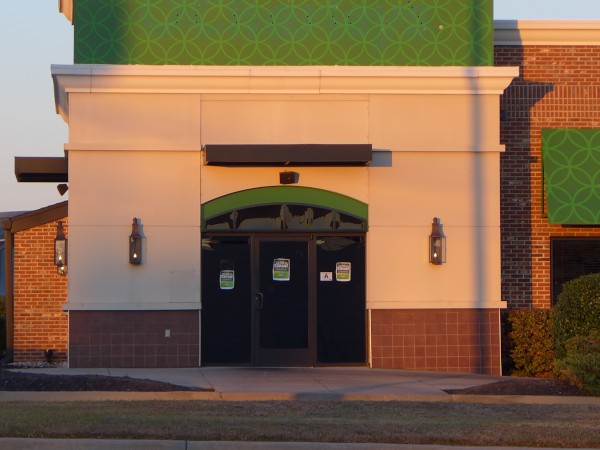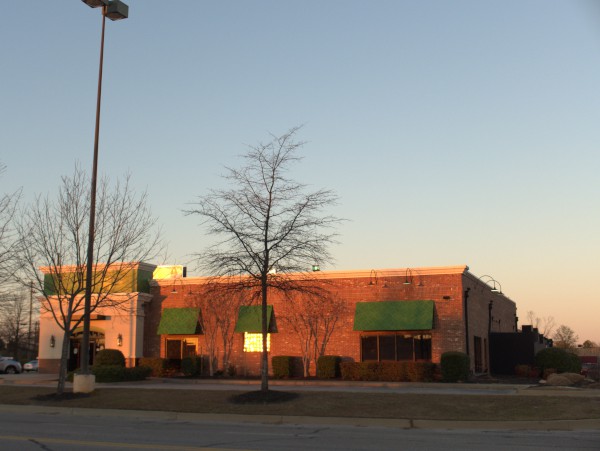 I think the my problem with O'Charley's is that I have never been quite sure what it is. I mean, it's not a fine restaurant, it's not an Italian, Mexican, seafood or hamburger restaurant; it's not homecooking or a diner -- there's a lot of things it isn't but no hook to hang its hat on. In that way, it is rather like Ruby Tuesday (hmm, even the lyric is appropriate..).
That said, I did used to go to O'Charley's from time to time when I was working in Augusta. There was (perhaps still is) one just off the Bobby Jones Expressway in what is Augusta's "Harbison" area. They had a chips & salsa appetizer with in-store-made salsa that was quite good, and the burgers were decent. When this store opened at Columbia Mall and I was in town for the weekend, my sister, father and I would eat Sunday lunch there from time to time. After the store moved to Sparkleberry, I only stopped by once, and found that the chips & salsa appetizer was off the menu, and furthermore, they were out of burgers -- I left without eating anything, and didn't go back.
According to The State the chain closed this store because it was underperforming, and near the end of its lease. If the concept couldn't perform here, or or in Harbison, it's hard to think where it could, although so far the Lexington store is still with us.
The first picture was taken several years ago. I was admiring the way the sign looked at night and stopped to take some pictures, but in the event they didn't turn out well because the lighting made the sign over-exposed and the rest under-exposed, and I didn't want to set up a tripod and try for bracketed exposures for HDR as I would be a highly visible person doing something very questionable looking on a busy road. The rest of the pictures were taken after the closing, although I will need to go back eventually and get out of the car for some closer looks.
(Hat tip to commenter JB)
UPDATE 27 March 2017 -- A few more and closer: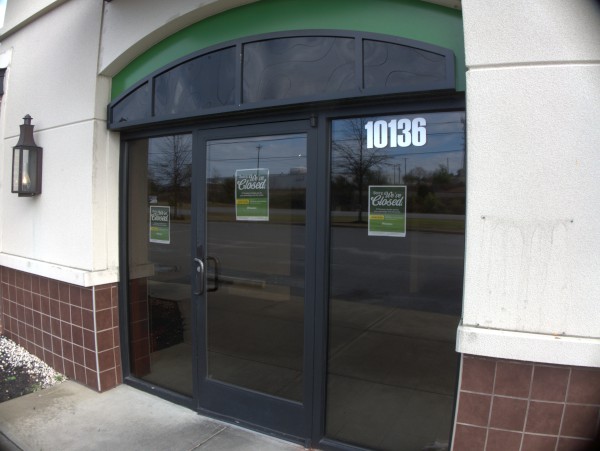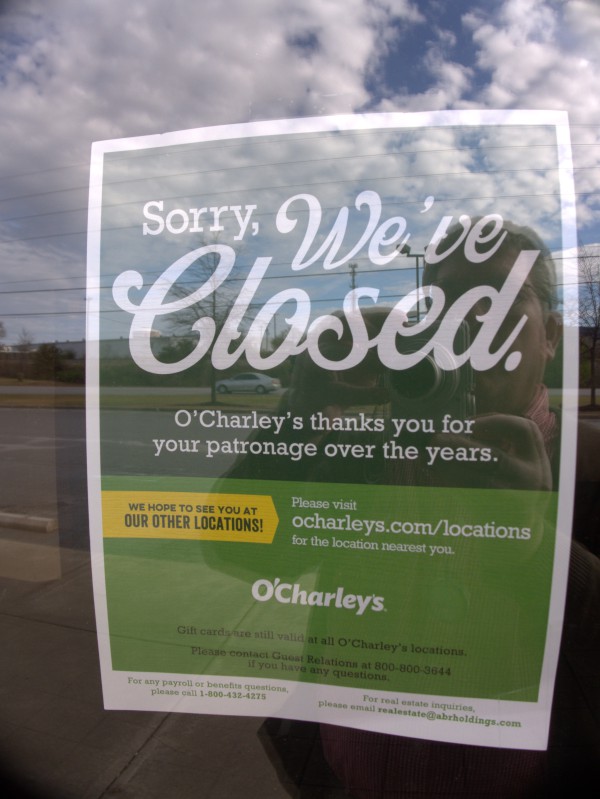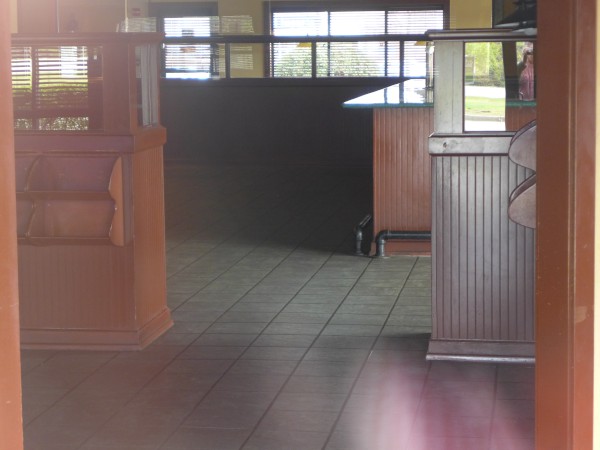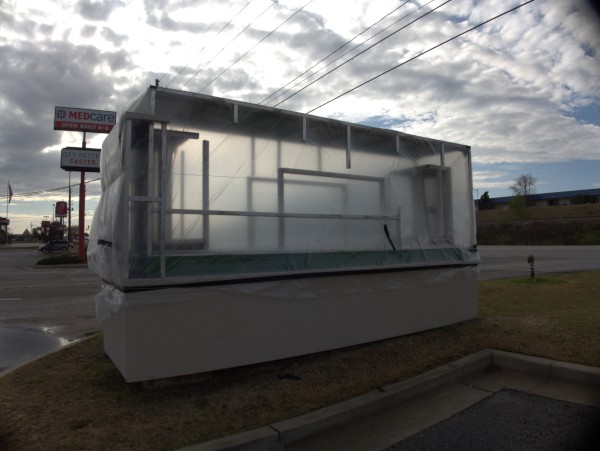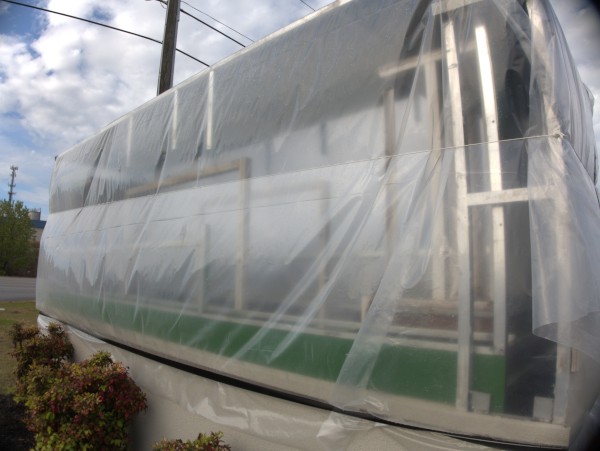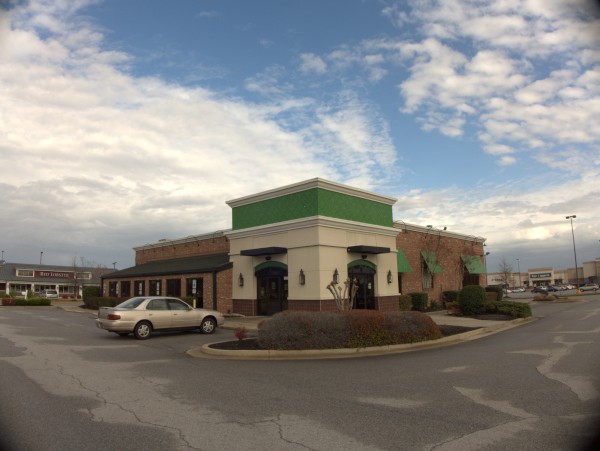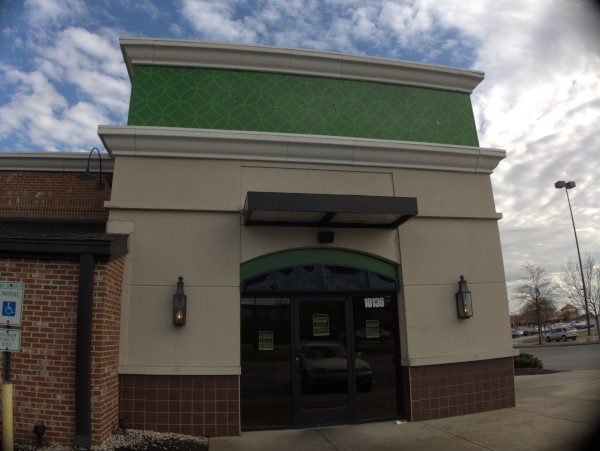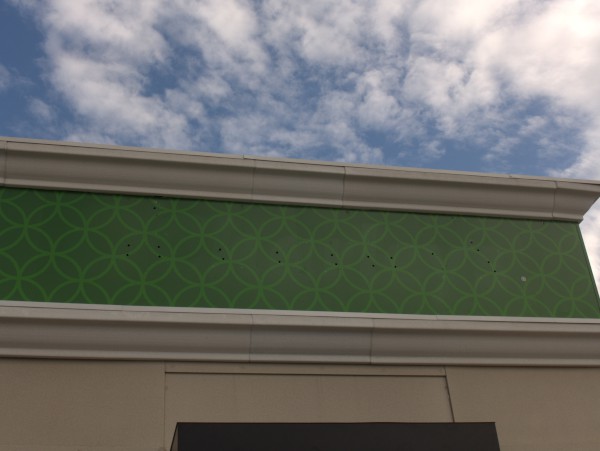 UPDATE 8 October 2019 -- Now a Chipolte & Tropical Smoothie Cafe: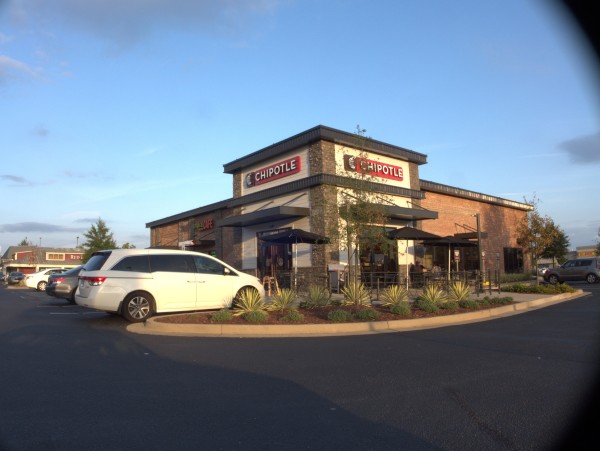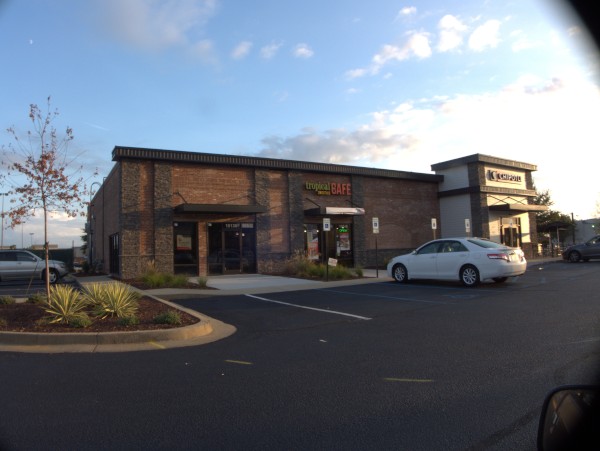 Posted at 11:44 pm in Uncategorized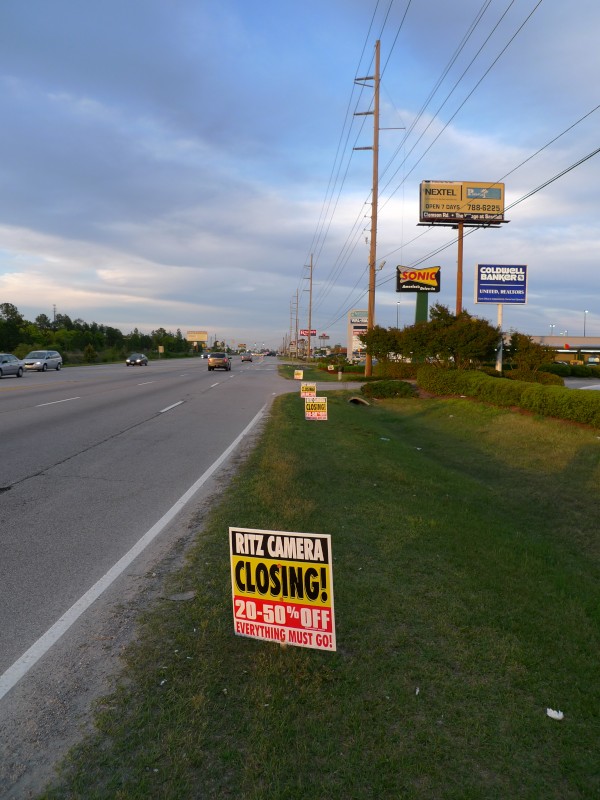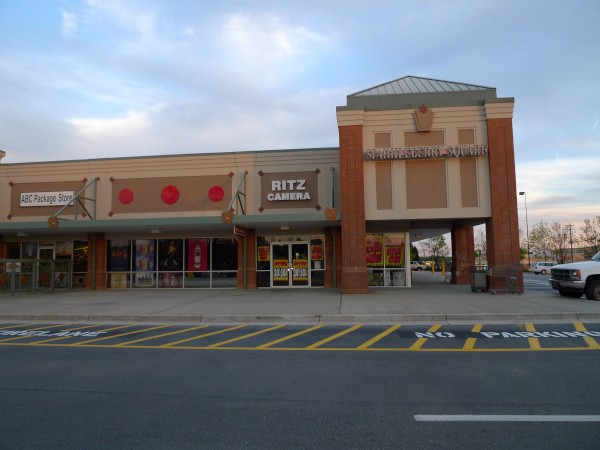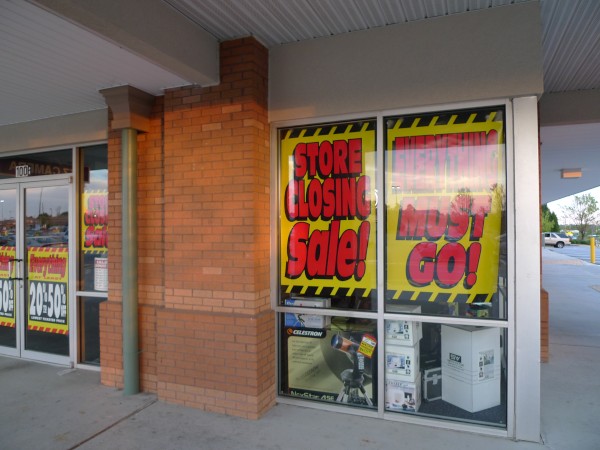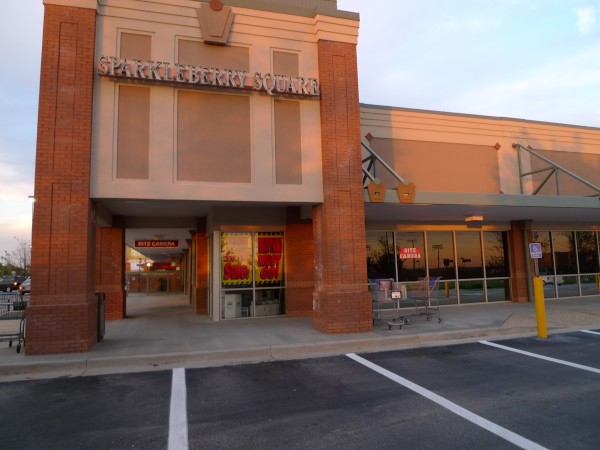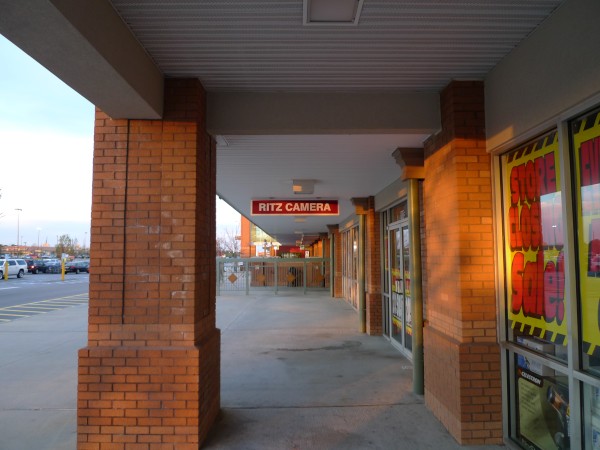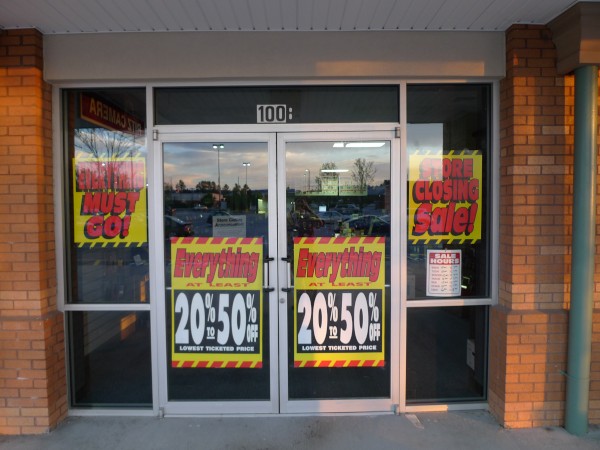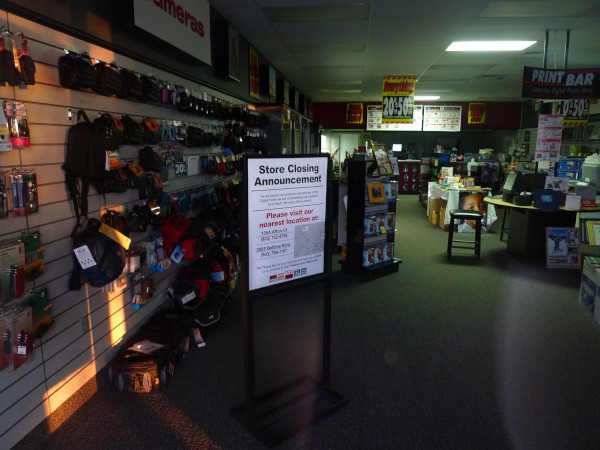 I noticed the closings signs out yesterday for this Ritz Camera location in Sparkleberry Square by Kroger on Two Notch Road.
I've used Ritz and their predecessor Wolfe off and on over the years. In general they seem to have a friendly and knowledgeable staff with the downside being that you sometimes get behind someone with an involved consultation when you just want to drop off some film. I went by today to take some pictures of the place, and maybe get a spare battery for the closing-cam. I got there too late to shop, but I'm guessing the sale will last another week or so at least.
I was totally unaware that the chain had gone Chapter 11 in February -- This blog post has some of the details and a complete list of Ritz store closings. It appears that the store I normally use, on Beltline by Richland Mall, will not be closing. In fact, the Two Notch store seems to be the only one in Columbia on the list -- We'll see how things develop.
UPDATE 26 March 2014 -- Add tags.