Posted at 11:44 pm in Uncategorized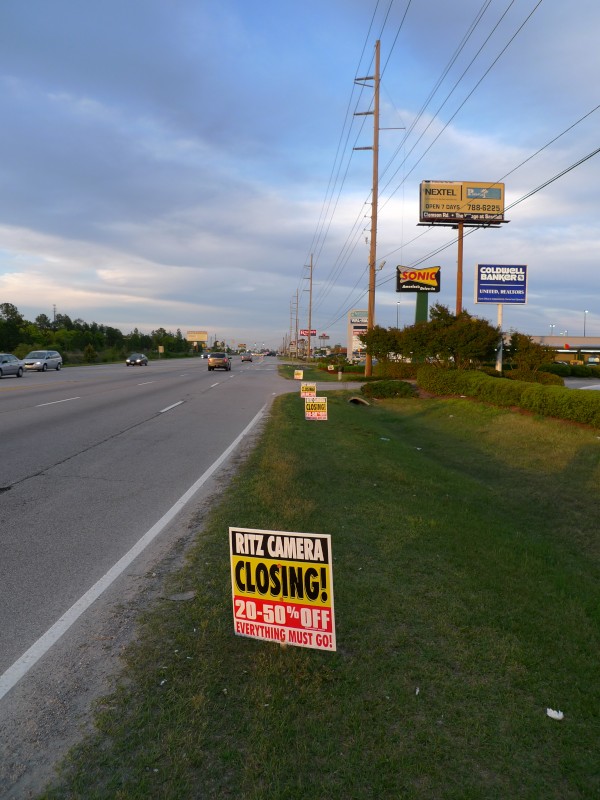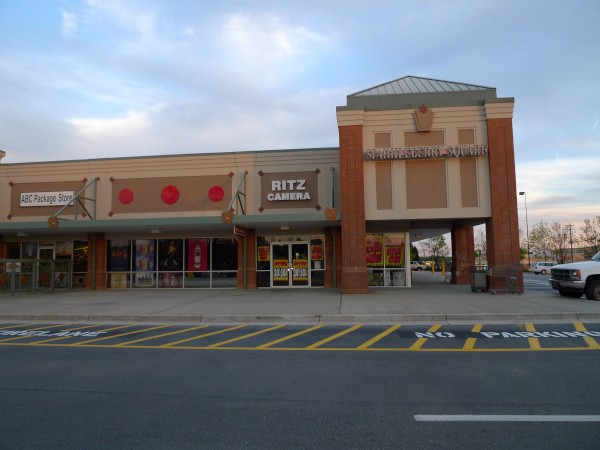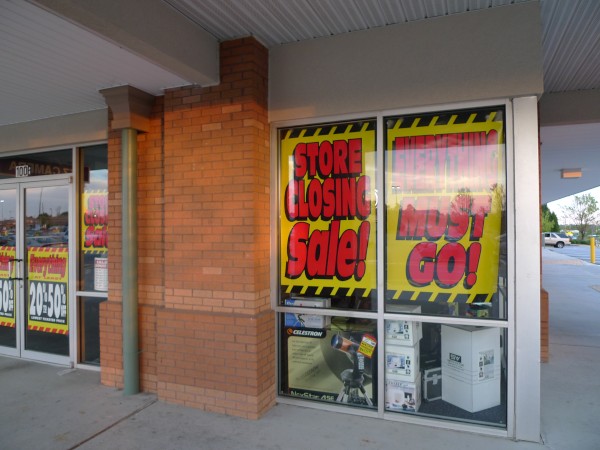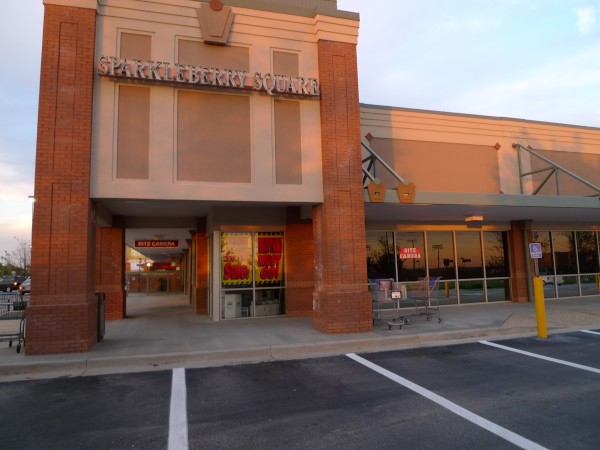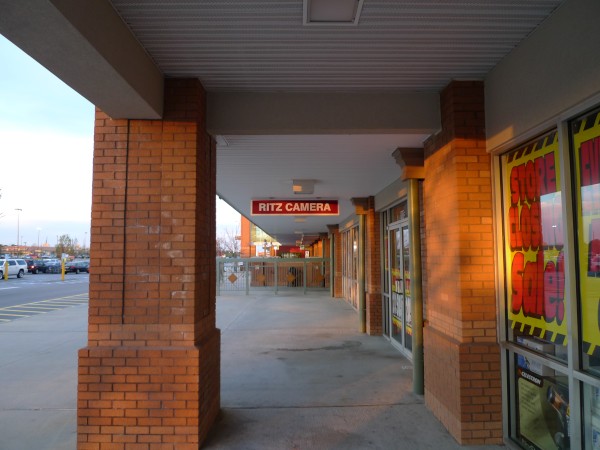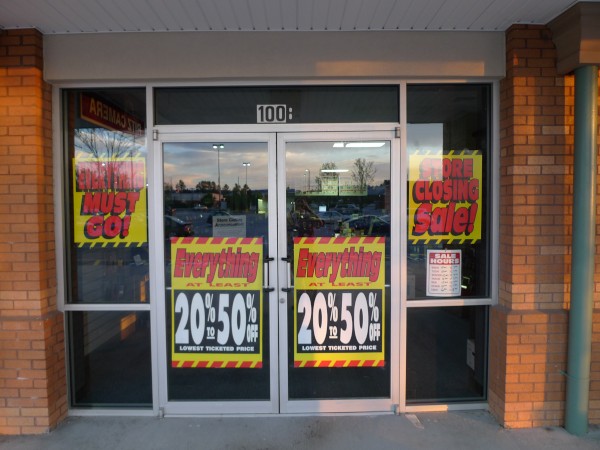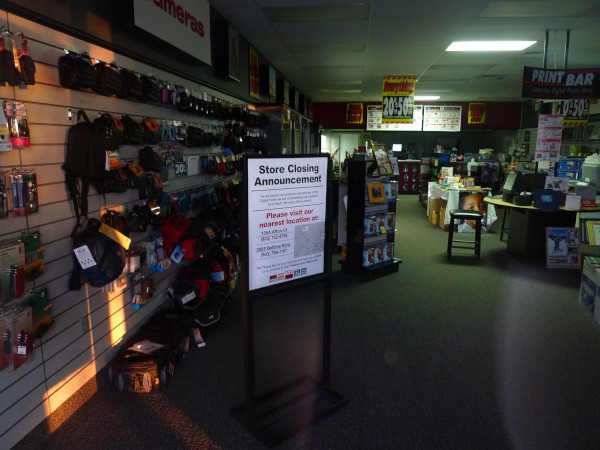 I noticed the closings signs out yesterday for this Ritz Camera location in Sparkleberry Square by Kroger on Two Notch Road.
I've used Ritz and their predecessor Wolfe off and on over the years. In general they seem to have a friendly and knowledgeable staff with the downside being that you sometimes get behind someone with an involved consultation when you just want to drop off some film. I went by today to take some pictures of the place, and maybe get a spare battery for the closing-cam. I got there too late to shop, but I'm guessing the sale will last another week or so at least.
I was totally unaware that the chain had gone Chapter 11 in February -- This blog post has some of the details and a complete list of Ritz store closings. It appears that the store I normally use, on Beltline by Richland Mall, will not be closing. In fact, the Two Notch store seems to be the only one in Columbia on the list -- We'll see how things develop.
UPDATE 26 March 2014 -- Add tags.
One Response to 'Ritz Camera, 10136 Two Notch Road # 100B: April 2009'
Subscribe to comments with RSS or TrackBack to 'Ritz Camera, 10136 Two Notch Road # 100B: April 2009'.
Leave a Reply