Archive for the 'Dutch Square' tag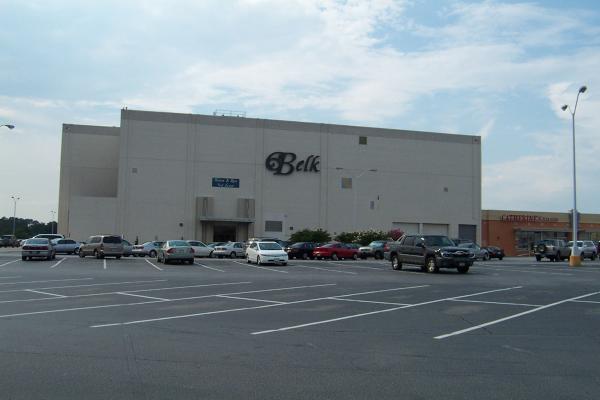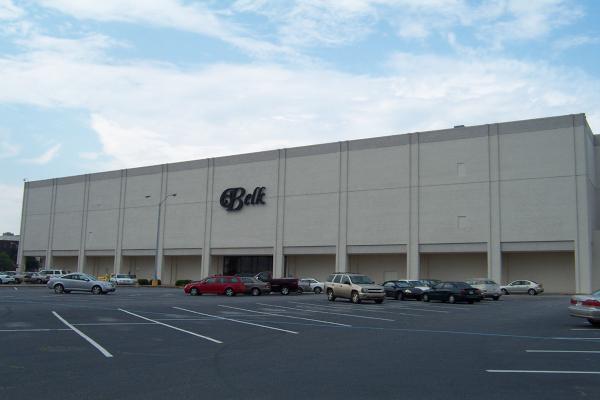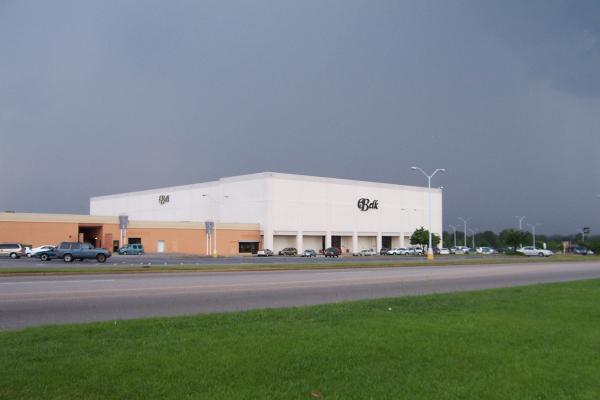 Well, this developed rather suddenly today. Commenter skysguy reported this early in the morning, and commenter Mr. Bo supplied this official link this evening: Belk's in Dutch Square is closing.
The chain is pitching it as doubling down on their Columbiana location, especially after getting extra space in the former Sears. However, they have had extra space in the Dutch Square store for *years*, and I believe if they had thought that store was viable, they could have re-opened the closed off spooky third floor (empty now except the hair salon and mens' room):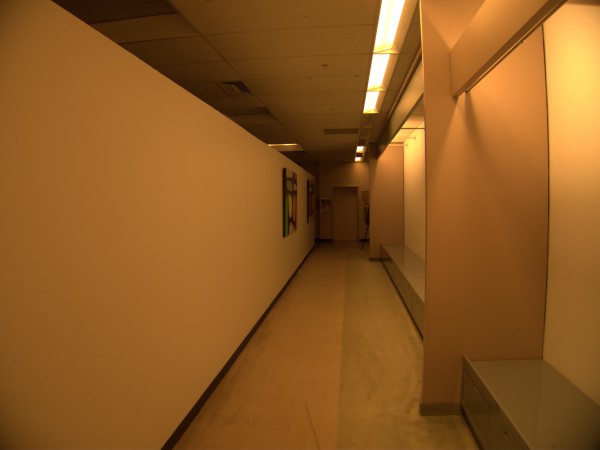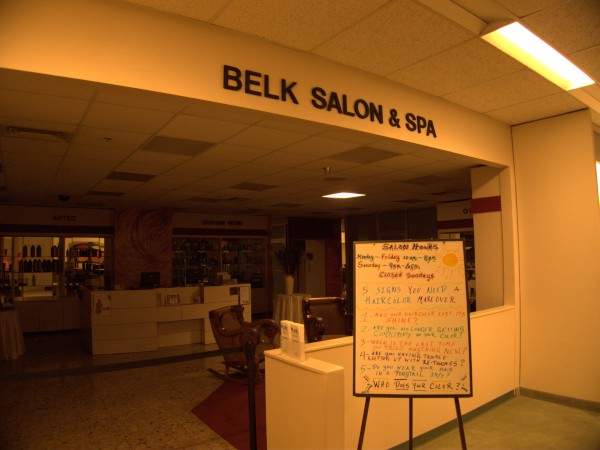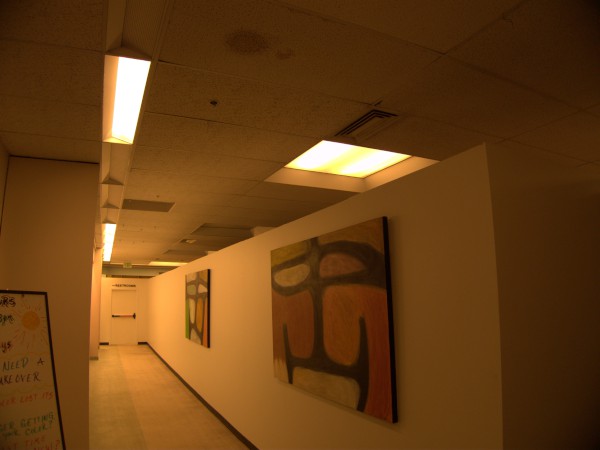 This closing pretty much puts the fork in the "mall" part of Dutch Square, and I would not be at all surprised to see the theater and Burlington closing their doors to the interior. (Office Depot already lacks interior access).
(Hat tip to commenter skysguy)
UPDATE 24 December 2014 -- All of the closing signage is up, and the store is half empty. If you want to buy some racks, step ladders, office chairs or nude mannequins, now's your chance. I'm not surprised fixtures aren't returnable, but I did find it a bit curious that regular merchandise is not returnable either, given we still have two local Belk's.
19 December 2014: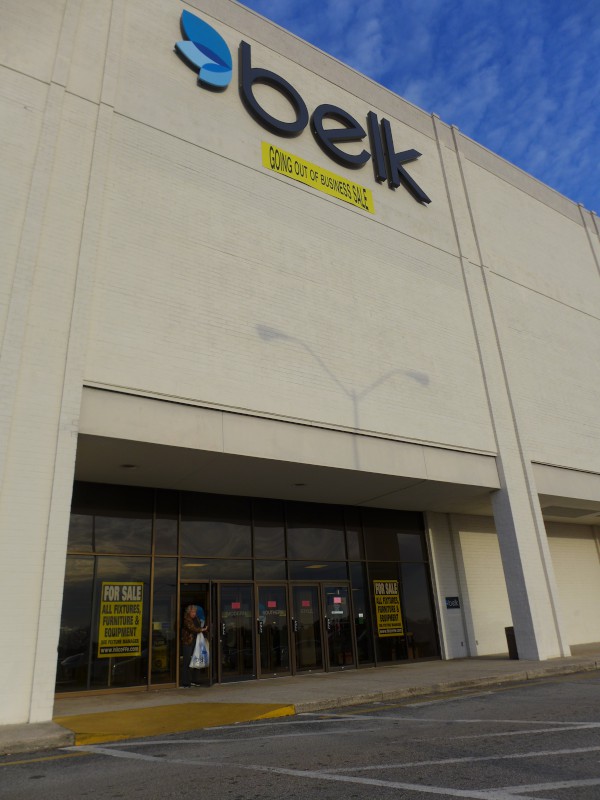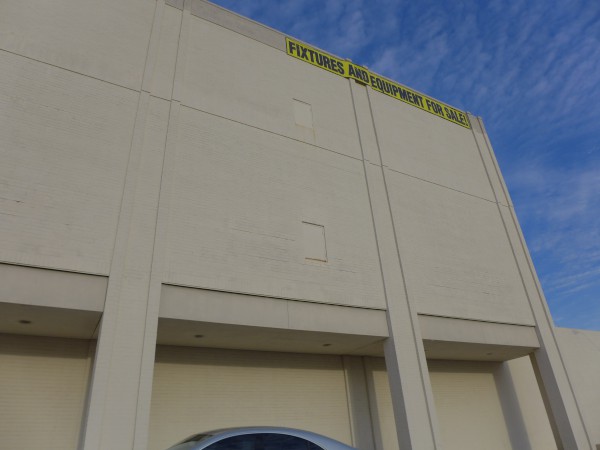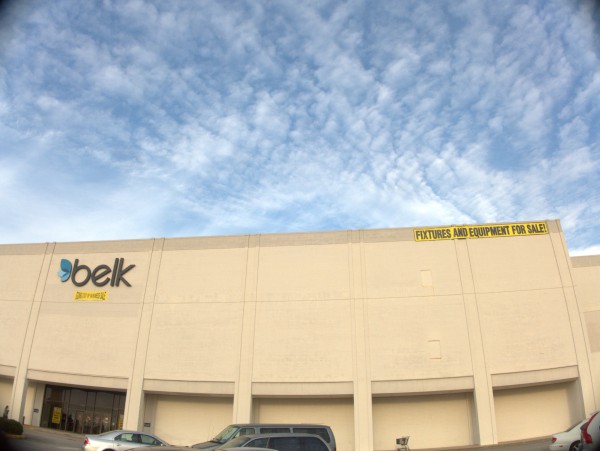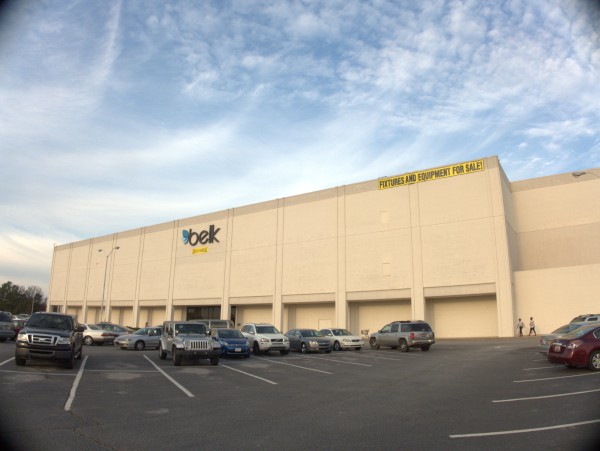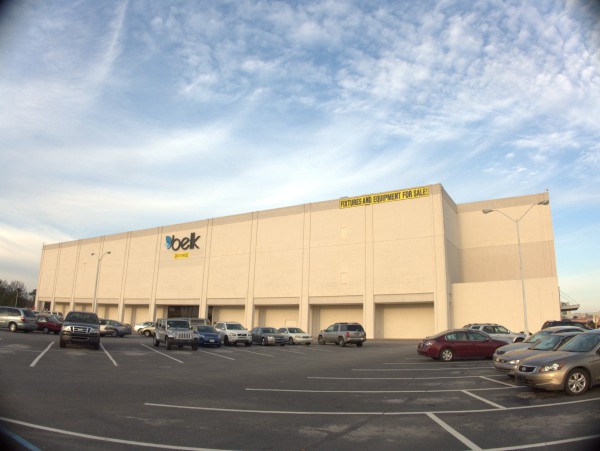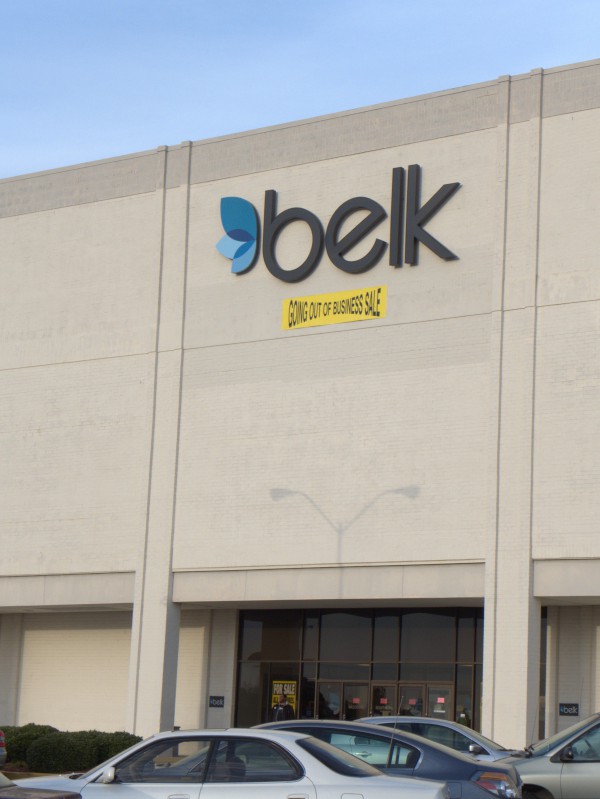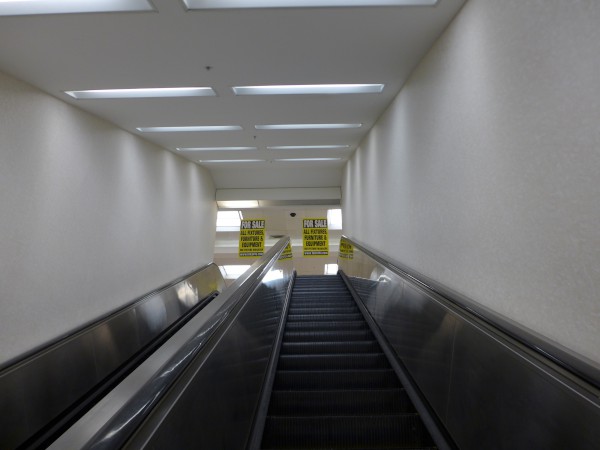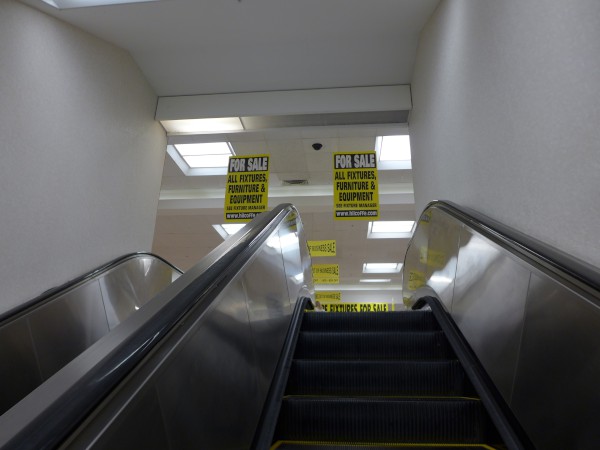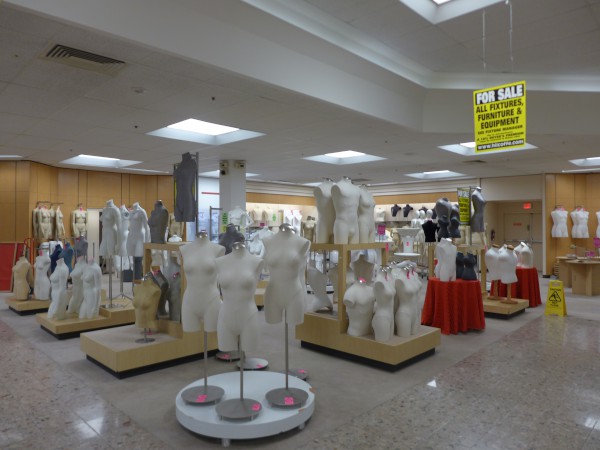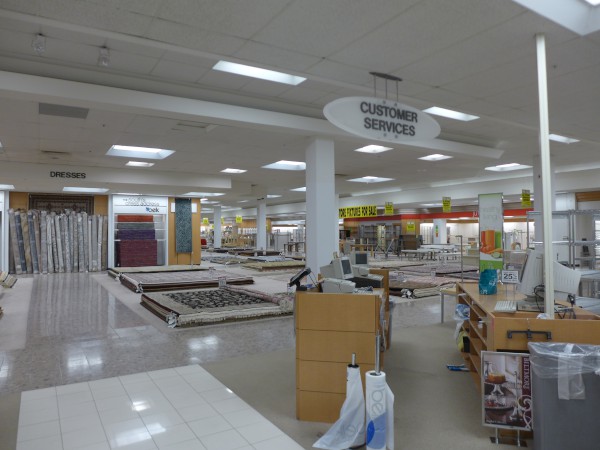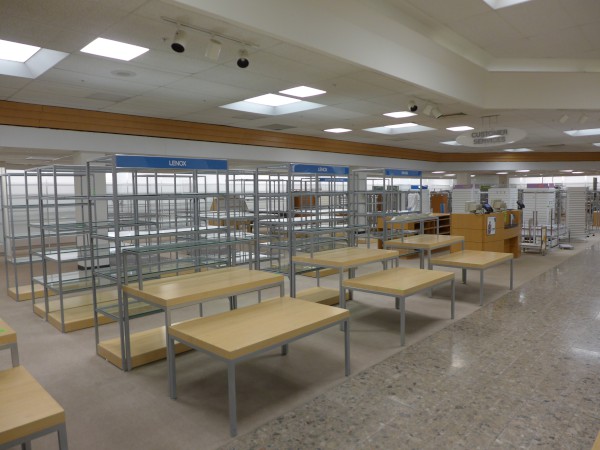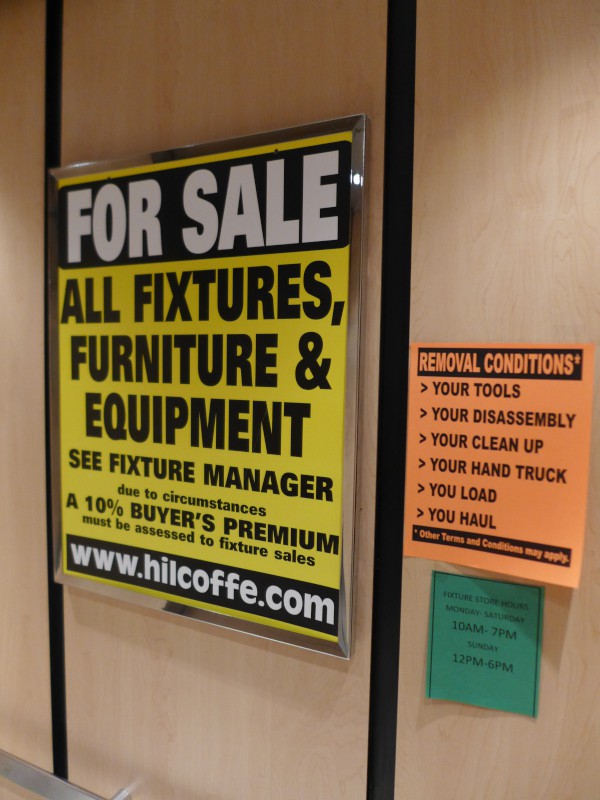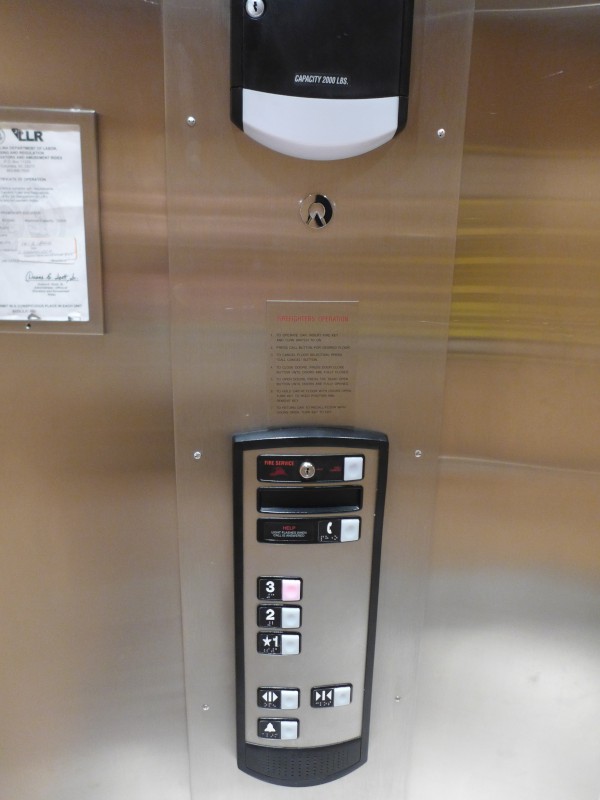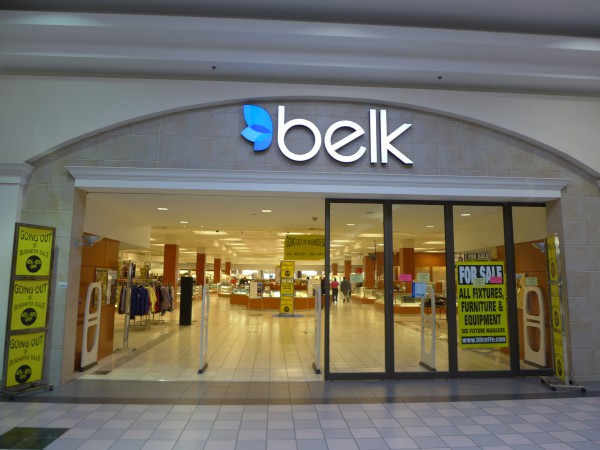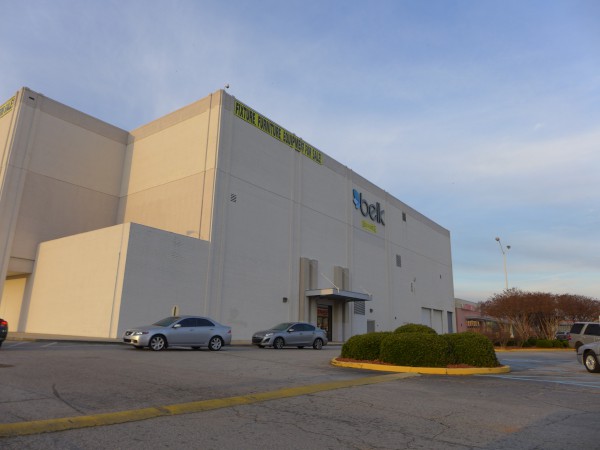 UPDATE 4 February 2015 -- The closure is complete: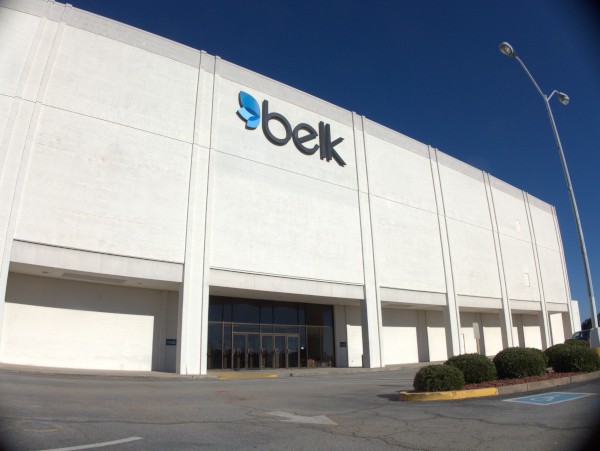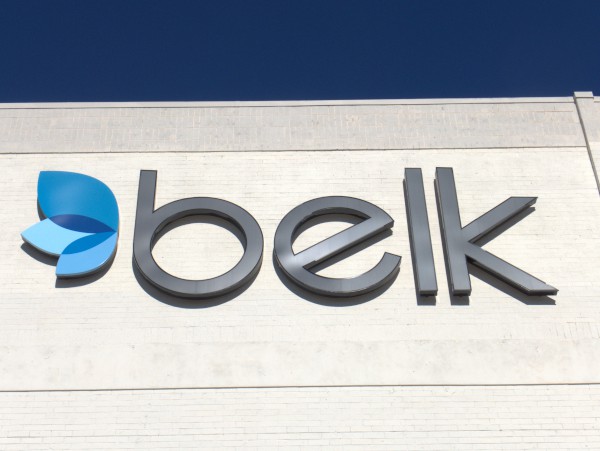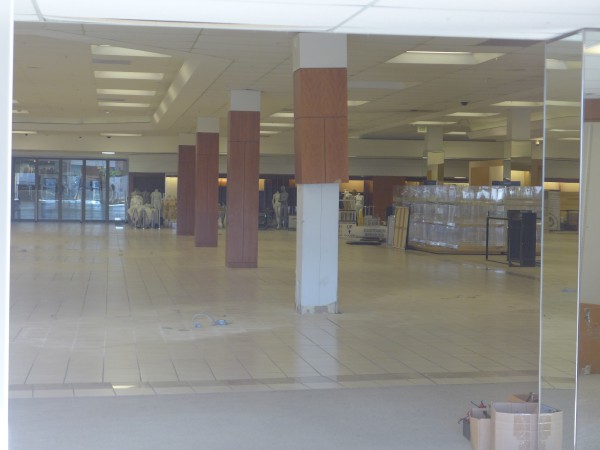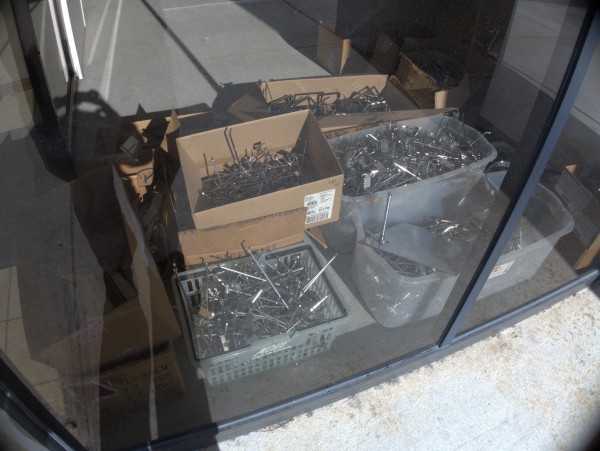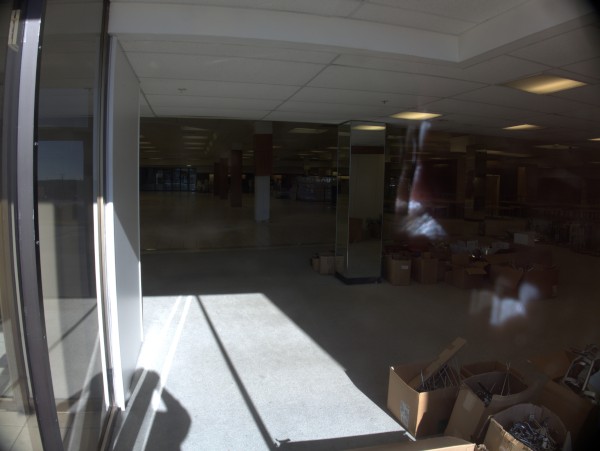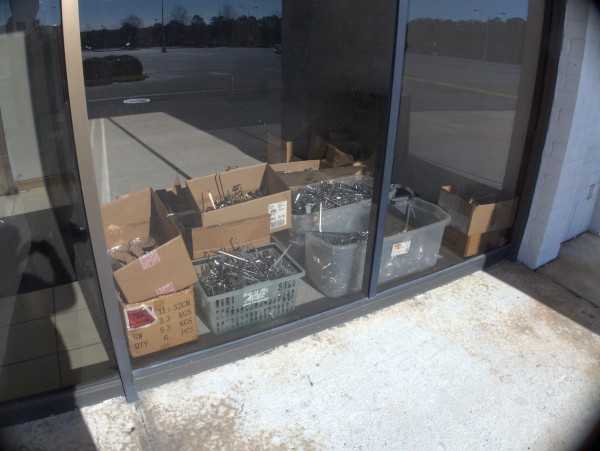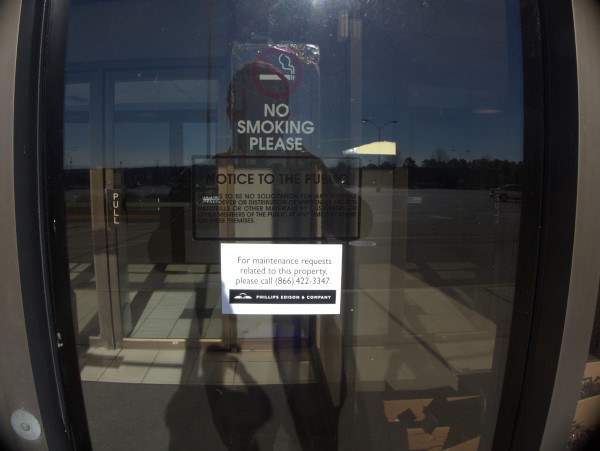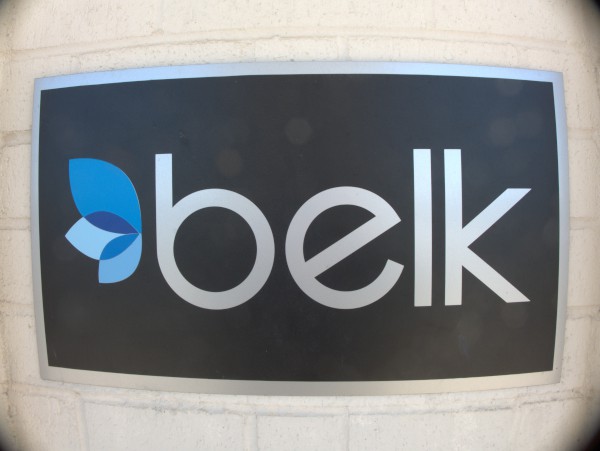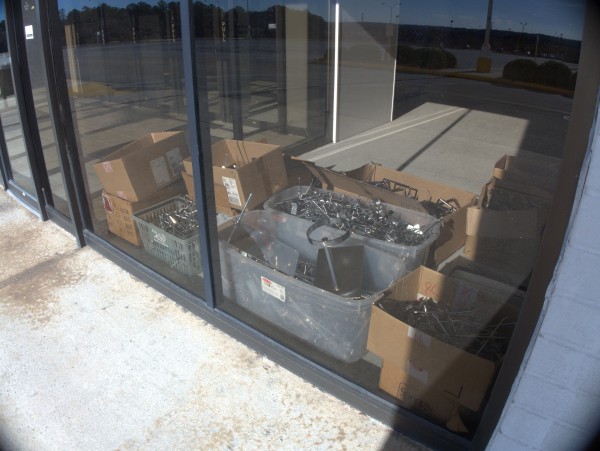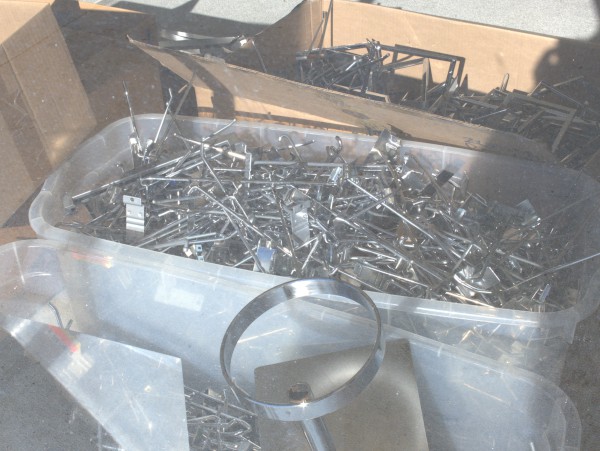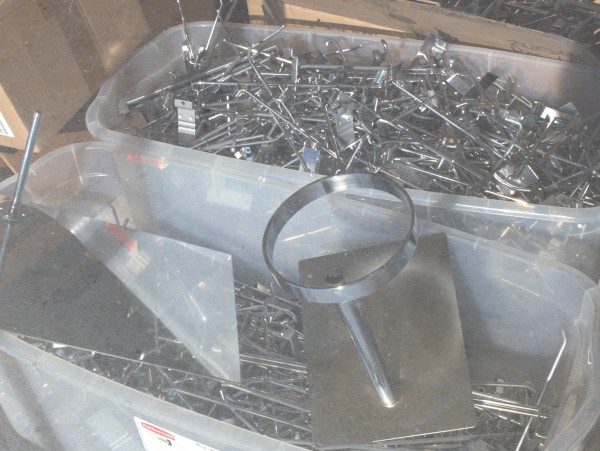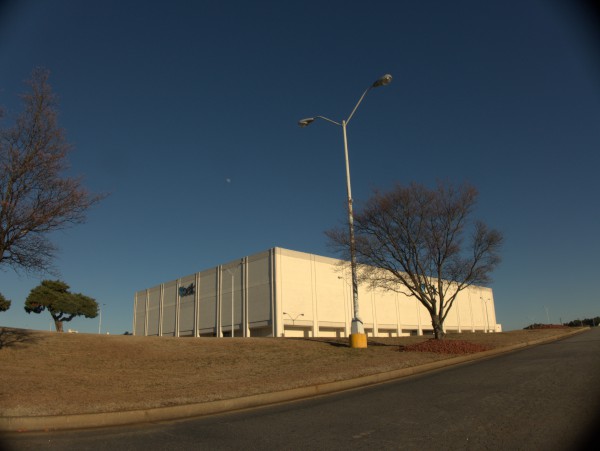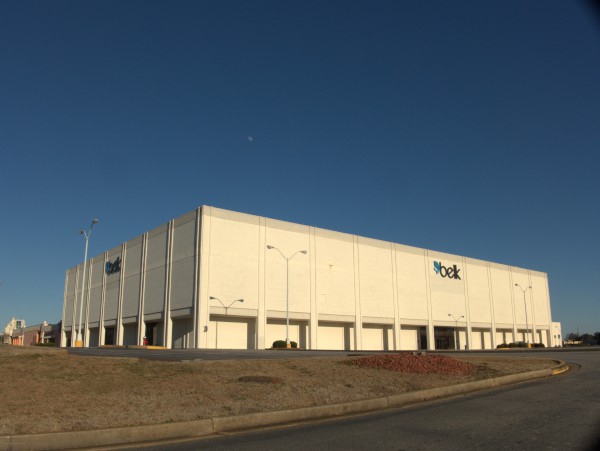 UPDATE 10 September 2015 -- Interestingly, the building still isn't quite cleaned out: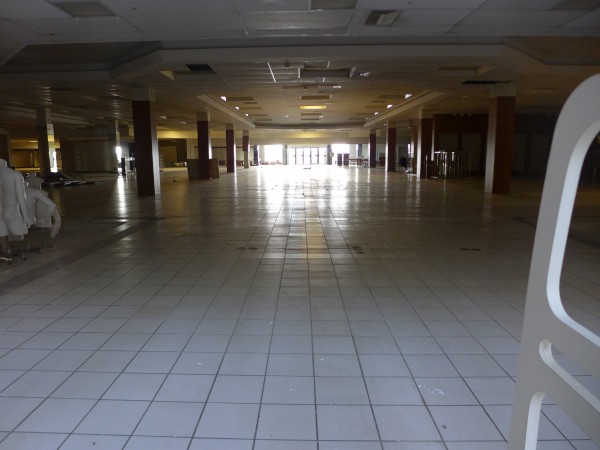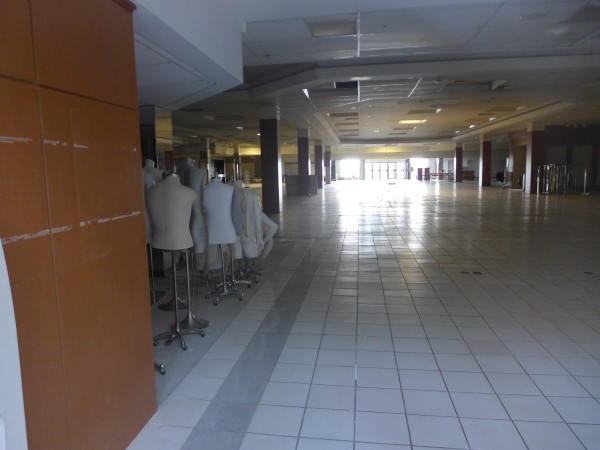 UPDATE 7 November 2015 -- Here's a closing ad in The State: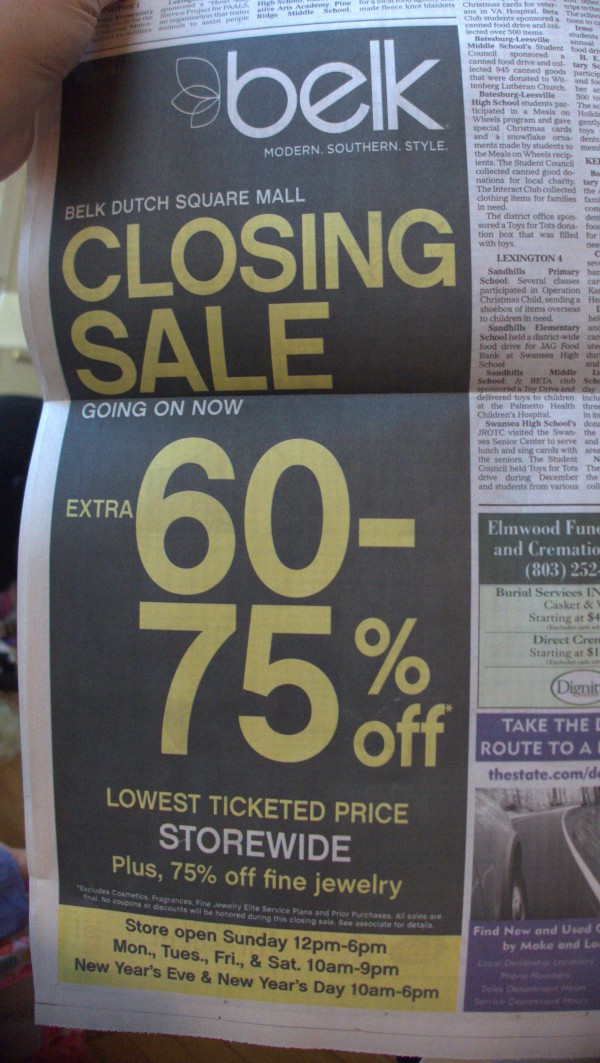 UPDATE 10 April 2019 -- As mentioned in the comments, this is now a Planet Fitness: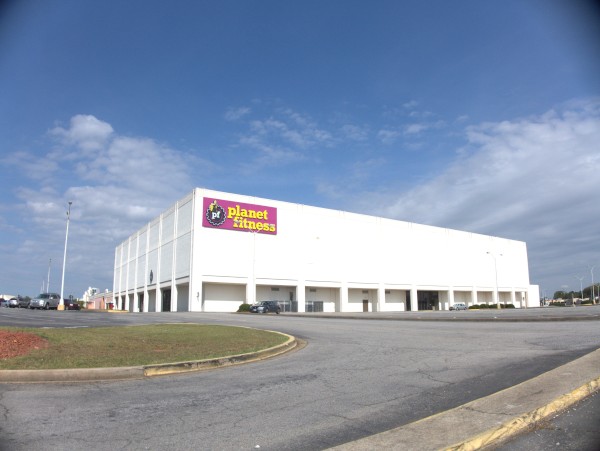 Also adding map icon,updating tags and changing Belks to Belk in the post title.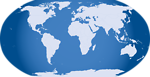 Posted at 11:35 pm in Uncategorized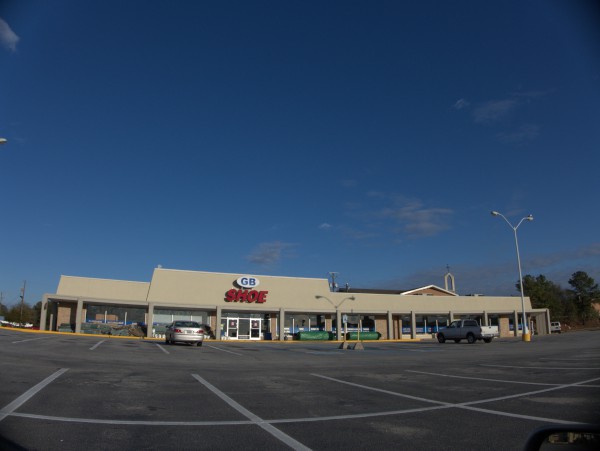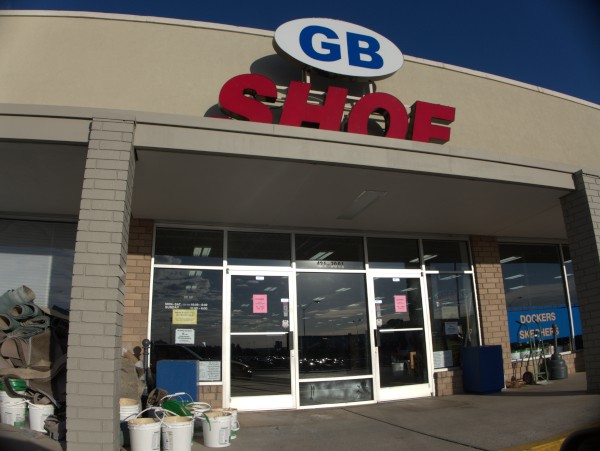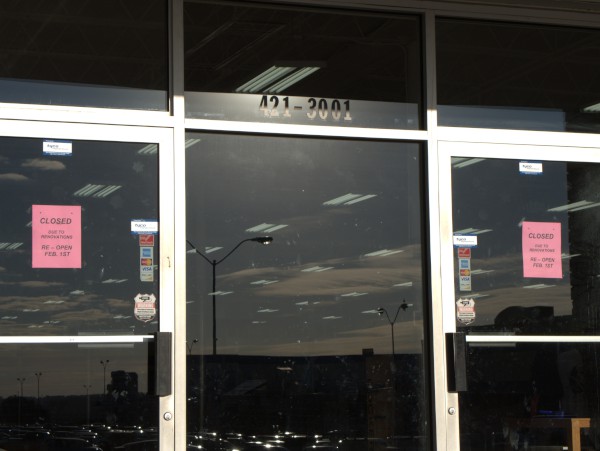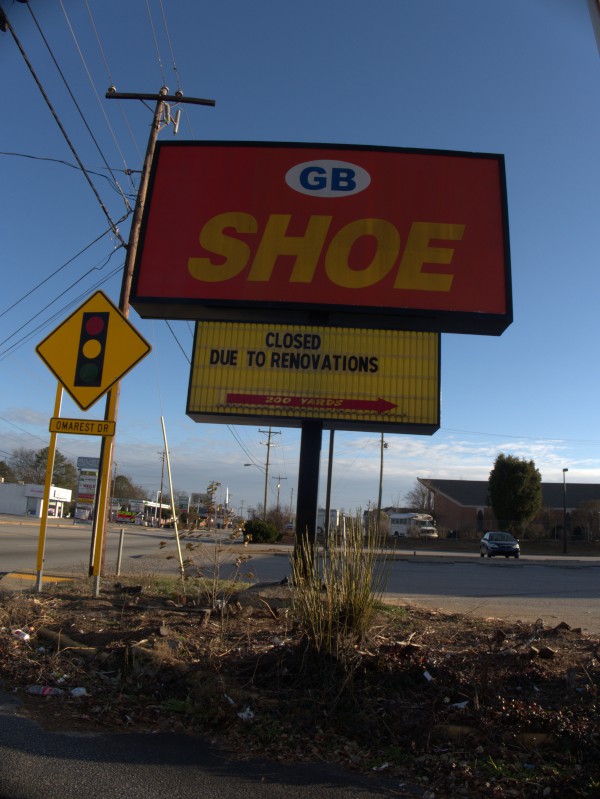 GB Shoe is currently closed for renovations, and unlike many places claiming such and then vanishing, there actually are renovations underway. In fact, if things go to schedule, they should be open again next week.
GB is in the old Dutch Square A&P building, and as part of the Dutch Square property, has a really odd address. We are to think of it as 421 Bush River Road, when the actual store has no access to Bush River, and does have access to Broad River!
By the way, does anyone know what GB stands for (or stood for)?
(Hat tip to commenter Justin)
UPDATE 20 February 2014 -- Open again, as promised, and as reported by commenter Andrew: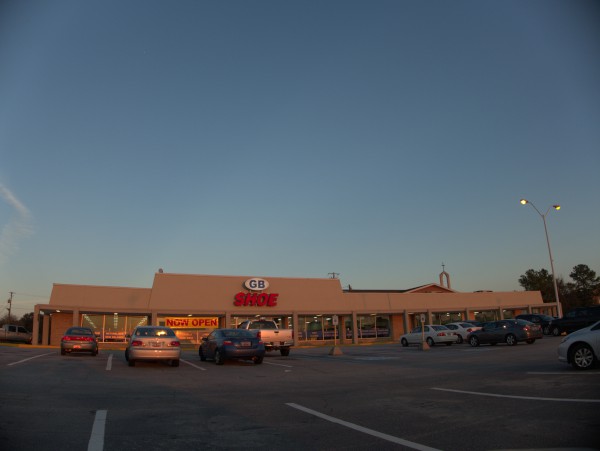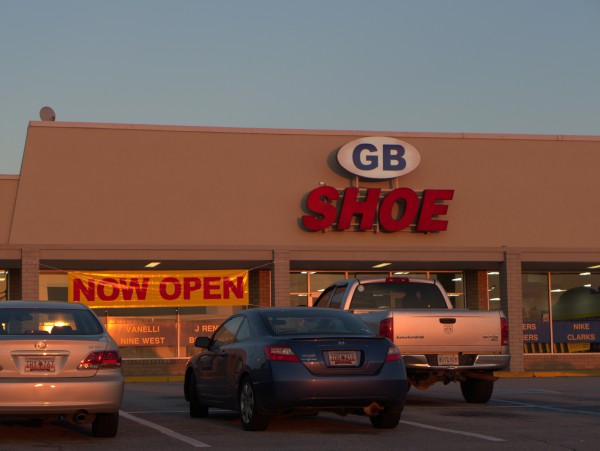 Posted at 2:13 am in Uncategorized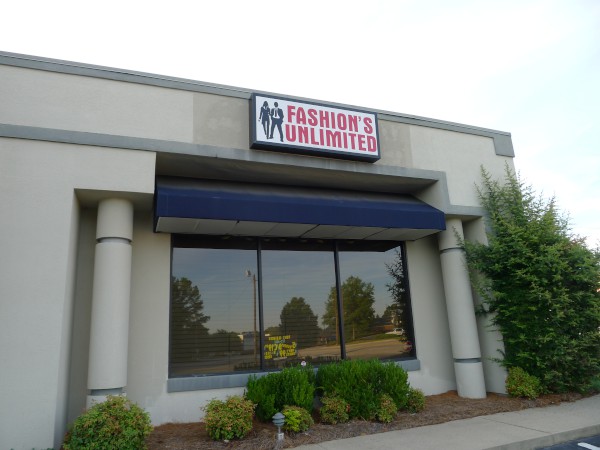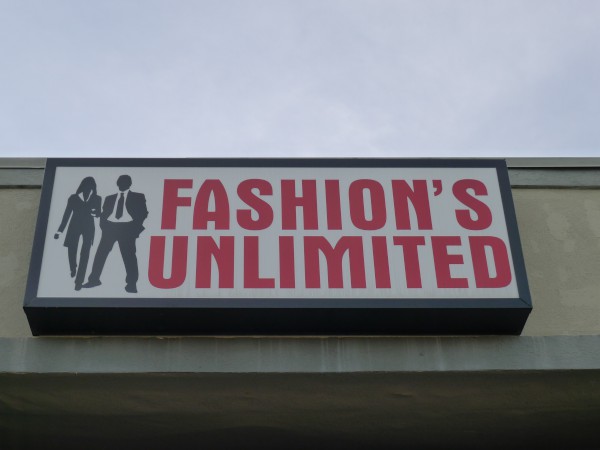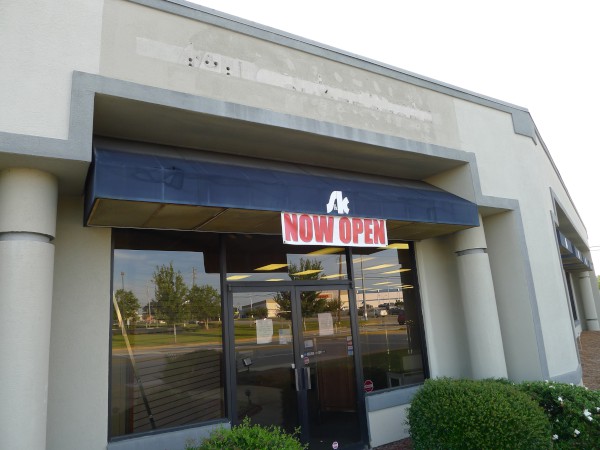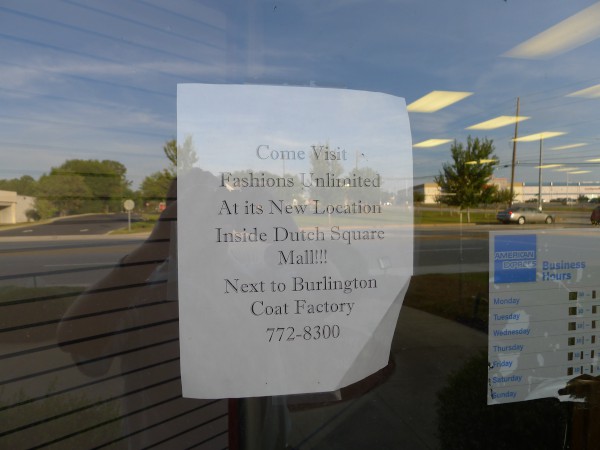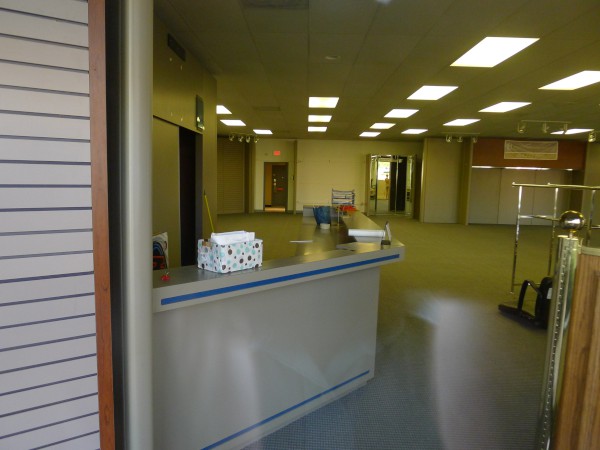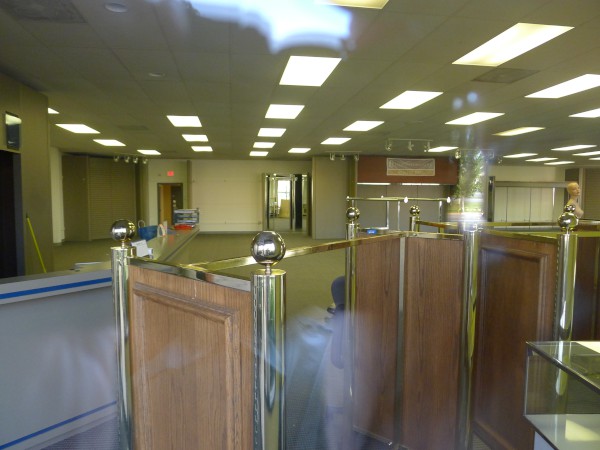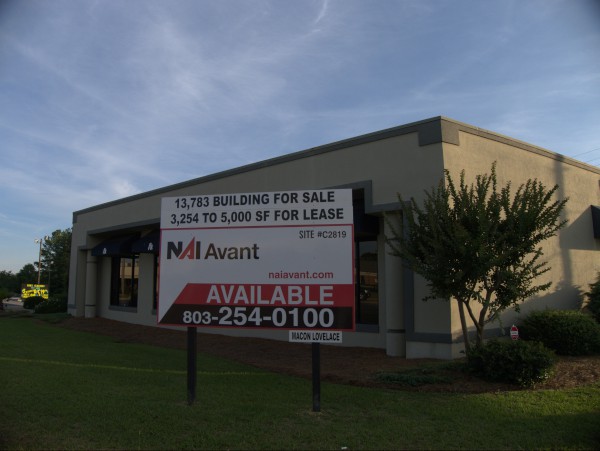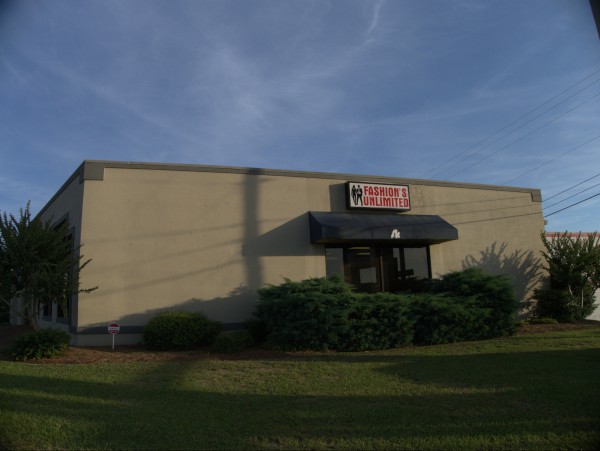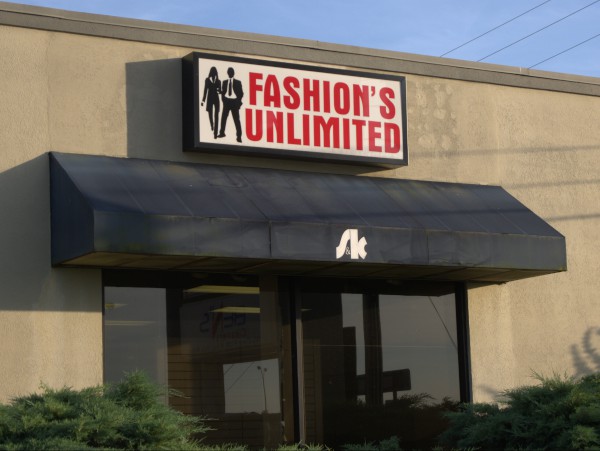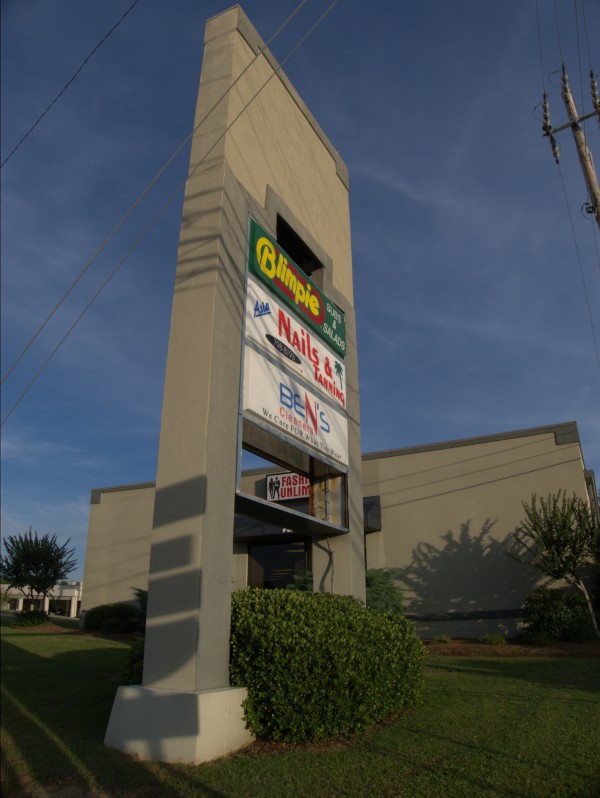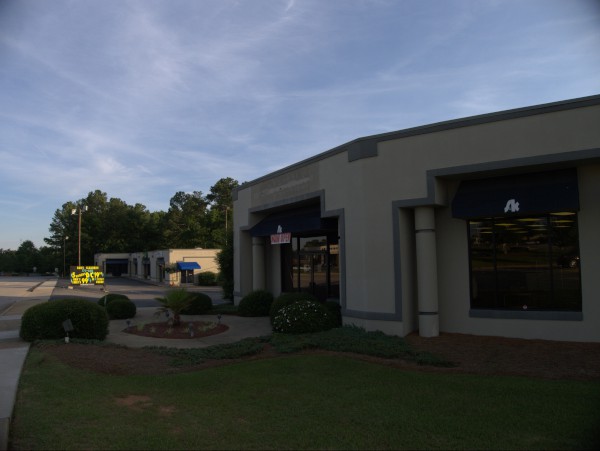 Fashion's Unlimited was the follow-on operation in this building to S & K Menswear. I had noticed it several times driving through the area, but had never managed to get pictures to update the S & K post until quite recently.
When I posted them, commenter Andrew mentioned that he thought Fashion's Unlimited was already itself gone despite the prominent "Now Open" banner, so next time I was in the area, I stopped to make a closer check.
According to the door sign, it turns out that Fashion's Unlimited has moved into Dutch Square and that this building is now on the market again. Given the length of time that the old Sounds Familiar storefront has stayed vacant, I don't expect any quick turnaround.
(Hat tip to commenter Andrew)
Posted at 12:56 am in Uncategorized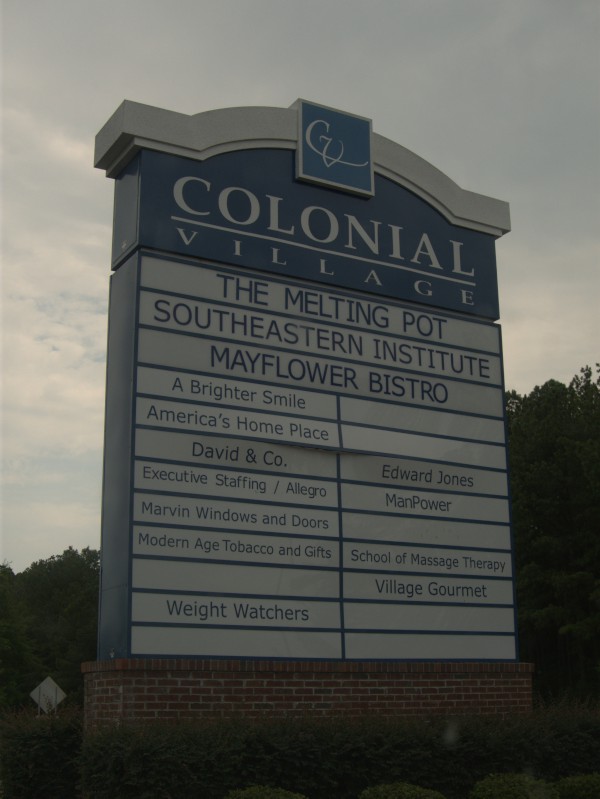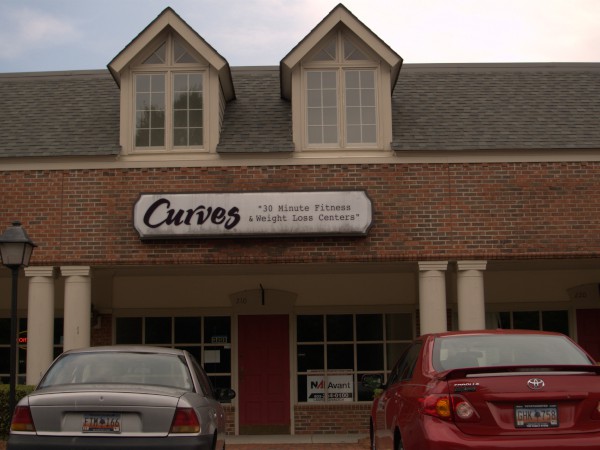 All I know about Curves is that it is a franchaised gym for women. I do rather like the idea the name suggests: that being fit isn't the same thing as being a bony stick.
Colonial Village, the little strip across from Dutch Square on the way to I-126, has never really seemed to thrive. To me it seems like it should be a good location, but the only thing of note that has lasted over there is The Melting Pot.
Posted at 12:56 am in Uncategorized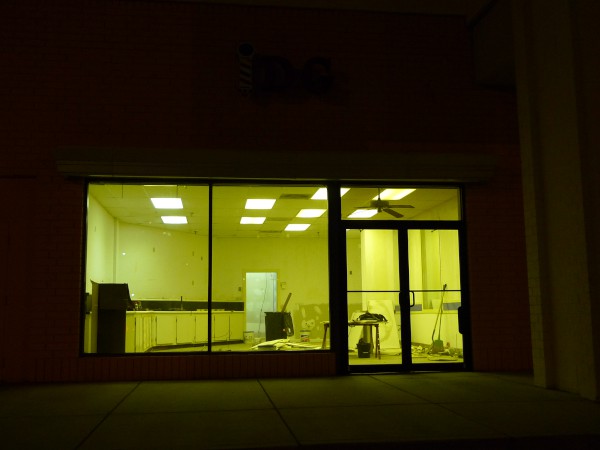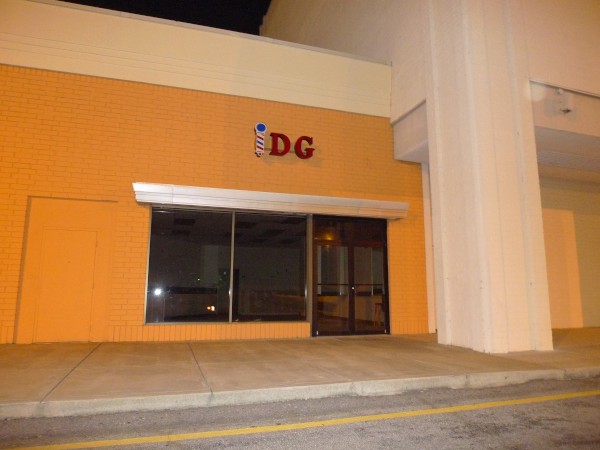 My memory is that in the original layout of Dutch Square, there were two stores in the actual mall building which had no access to the mall interior: Jackson Camera and Baskin-Robbins.
Why this was, I don't know. A camera store, even a smaller one (but more than a film drop-off) could easily draw foot traffic inside the mall as well as any number of other specialized stores that had inside access, and there were other fast-food operations inside, such as Orange Julias, Chick-Fil-A and lunch counters at Edkerd's and Woolworth's.
At any rate, Baskin-Robbins soldiered on with its odd location for a good number of years until around 1996. I noticed some activity in the store recently (first picture), and it turns out that it is to be reopened (or perhaps already is) as a barber shop.
UPDATE 9 September 2011: Commenter Weston points out I was wrong about the 96-ish closing date, I've changed it to something less specific (Late 90s/Early 2000s) for now.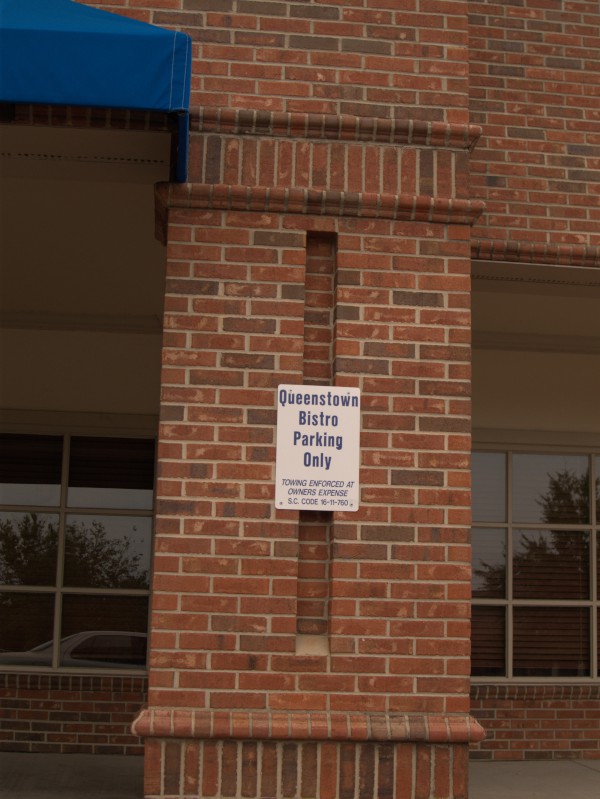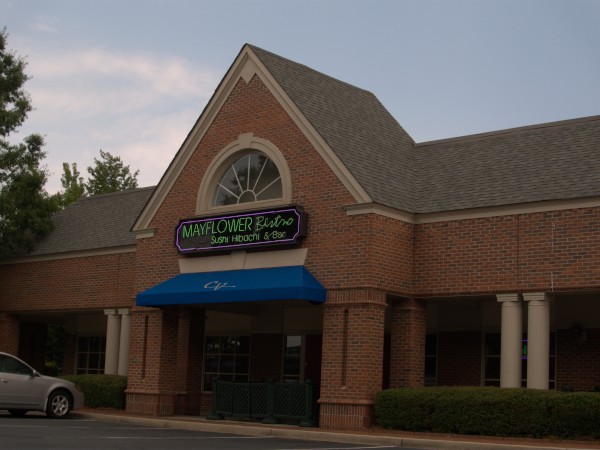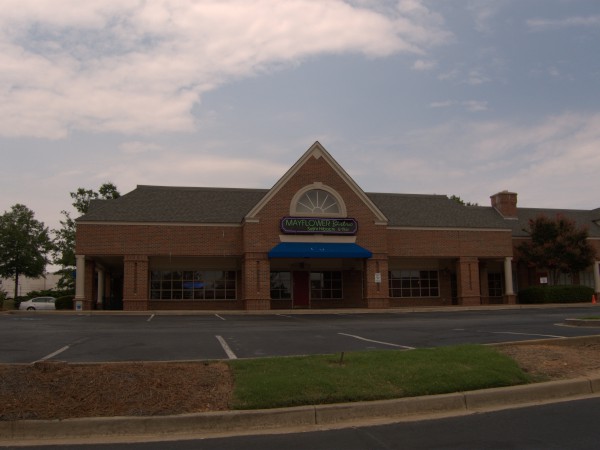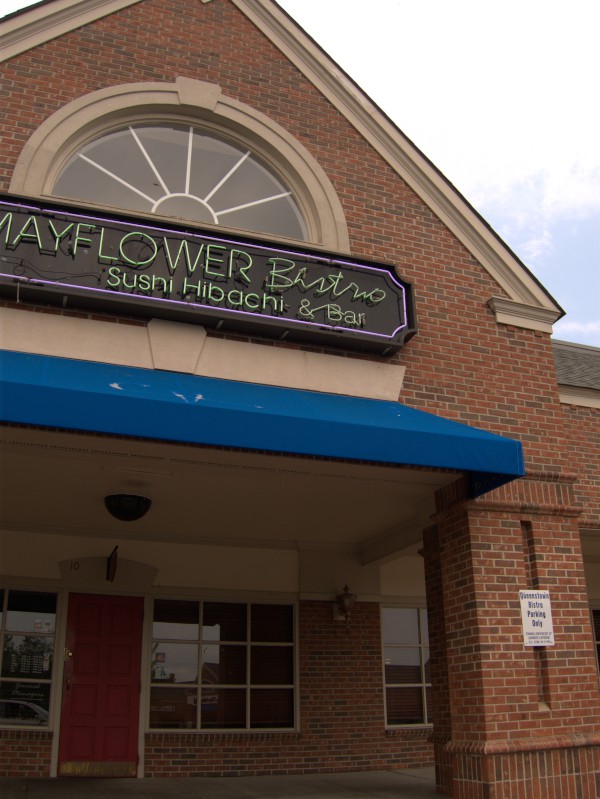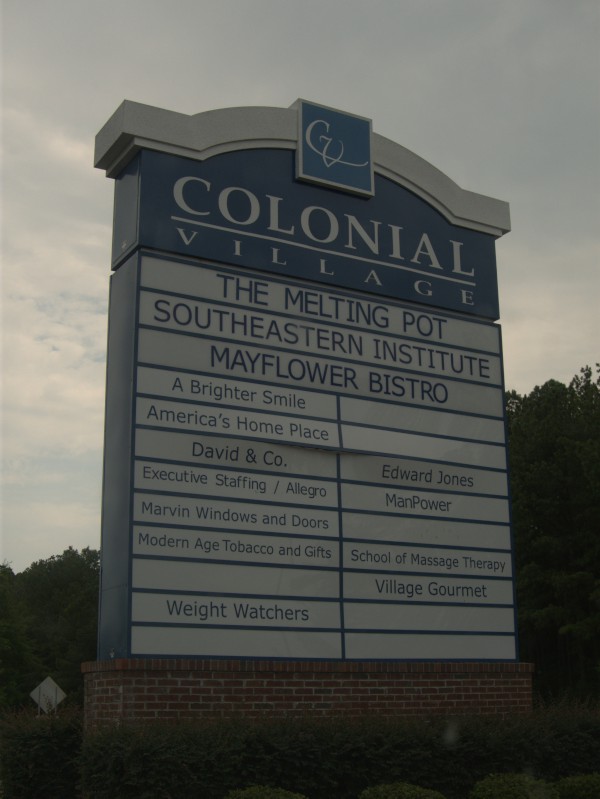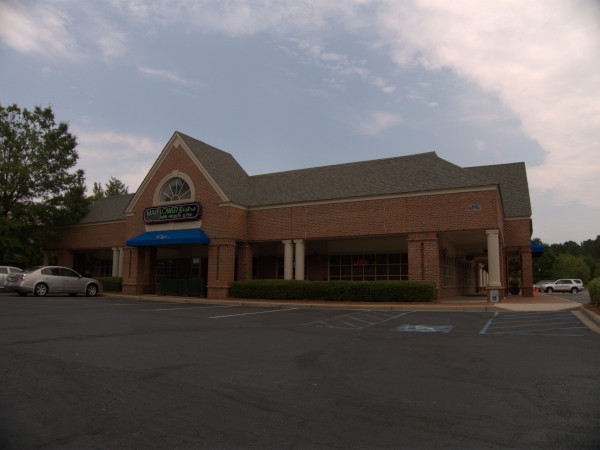 While the Queenstown name rather intrigued me, with its New Zealand connection, everything I ever heard about the place led me to believe that it was way too seafood for me. I do seem to remember it getting rather good reviews though, and thus was a little surprised when I drove by a week or two ago and noticed that it was gone. Judging from their sign, the new operation Mayflower Bistro (just given as Mayflower in the phonebook) also seems seafood heavy for my tastes.
Before Queenstown this spot was Fatz Cafe ("Our secret sauce? Mayonaise!") a totally generic or worse place that I have never been able to warm up to despite its SC origins.
This little strip mall, Colonial Villiage across Bush River Road from Dutch Square and on the access road (Colonial Life Boulevard [which used to have a different name, I think]) for I-126 has never really seemed to thrive with about the only constant being the stalwart Melting Pot fondue restaurant.
UPDATE 20 July 2011: Added Garfield's to the post title based on the comments.
UPDATE 31 August 2020: Update tags, add map icon.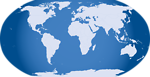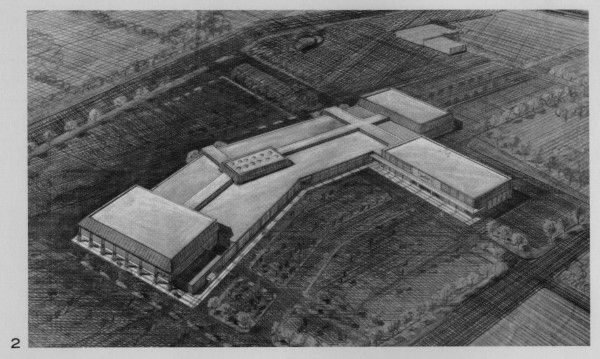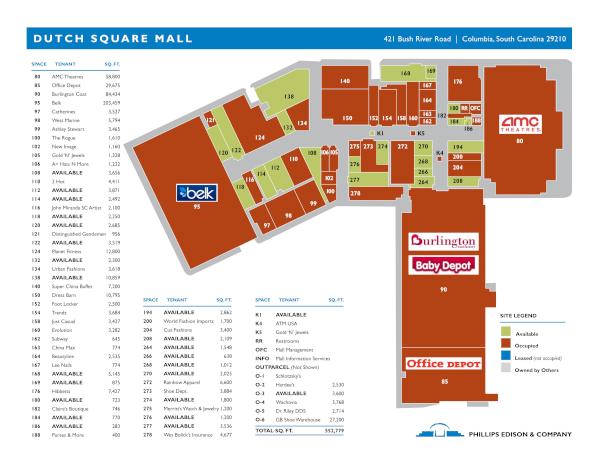 (Commenter Andrew sent in a link to a much better map [above], than the scan of the handout at the mall I originally used [below], and the numbers are the same, so I'm adding it).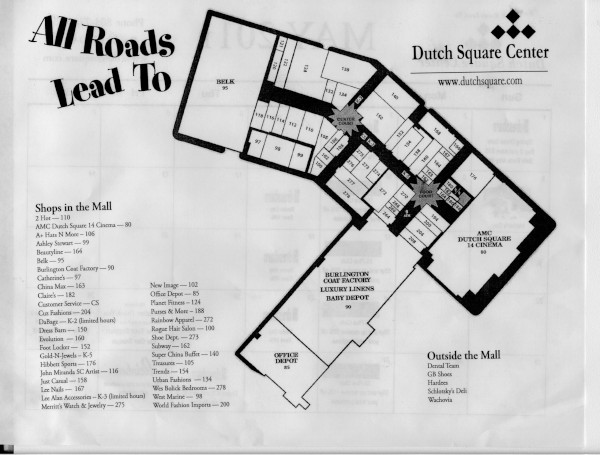 Well, I finally had a chance to go looking in some old City Directories for information about Dutch Square. I was looking at about 5 year intervals, and only had time to get up to 1997 before the library closed, so rather than a "Dutch Square: Then & Now" post, this is a "Dutch Square: Then & Then" one.
The 1971 directory is the first one to list Dutch Square, but notice that it uses completely different suite numbers than the later listings I have here. And all the City Directory listings use different suite numbers than Dutch Square itself uses on its current handout map.
In any event, it's not always possible to do a complete mapping of the old numbers to the current floor-plan as there has been a good bit of remodeling over the years (for example, the Woolco space being broken up), and some of the old exterior-only slots like Jackson Camera and Baskin Robbins don't seem to be pictured on the current map. That said, here is a mapping of some of the City Directory to Map numbers that I'm pretty sure of:
| Directory | Map |
| --- | --- |
| 2 | 120 |
| 11 | 138 |
| 12 | 150 |
| 19 | 168 |
| 21 | 176 (part of) |
| 23 | 182+186+188 |
| 37 | 270 |
| 100 | 80 |
| 151 | 85+90 |
| 336 | 95 |
1971:

1977: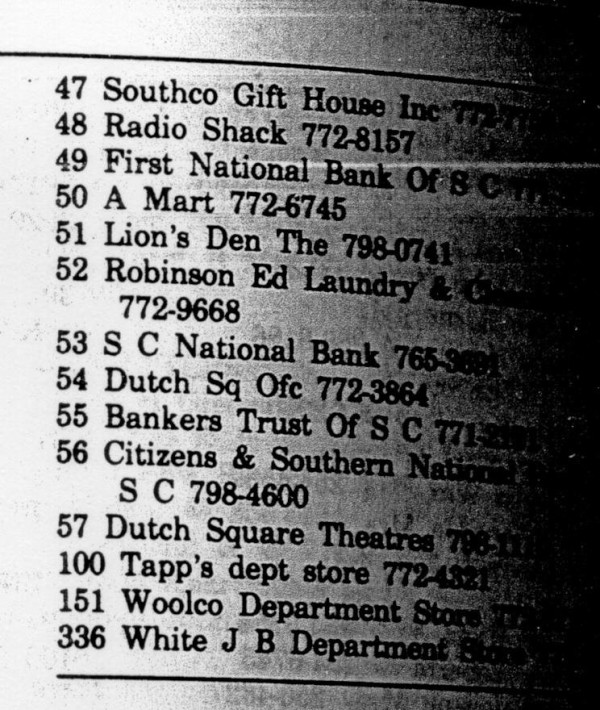 1982: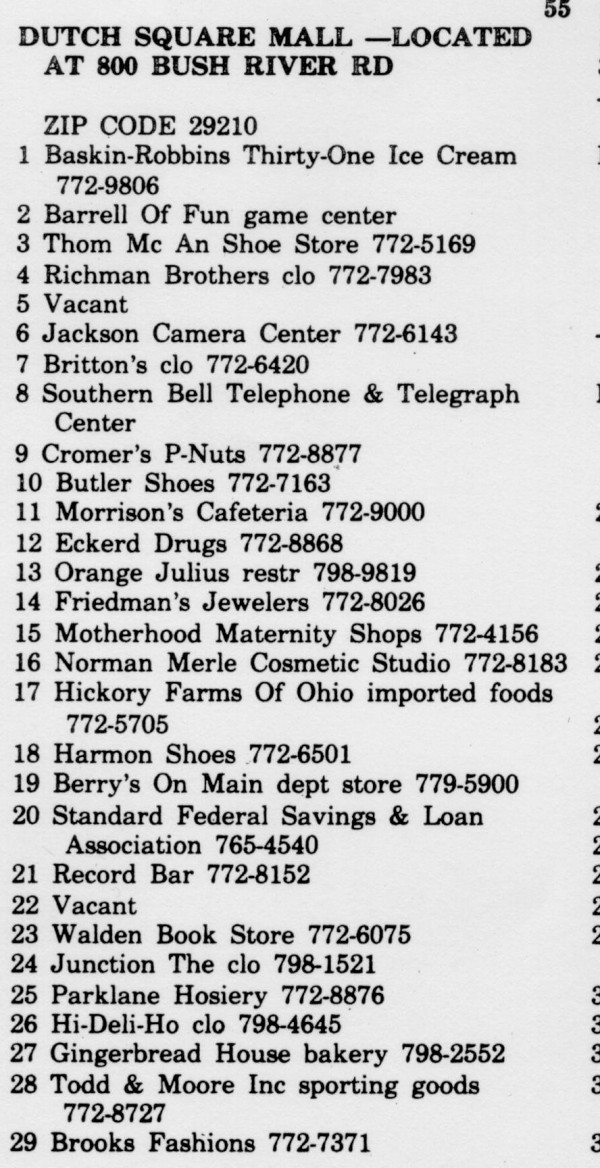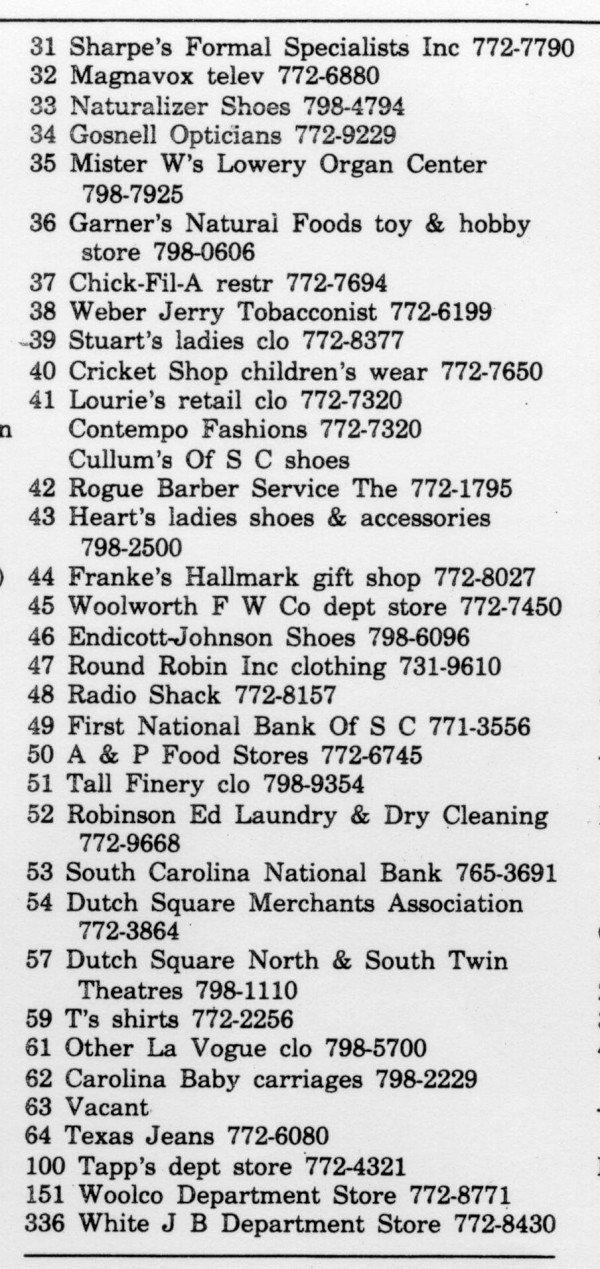 1987: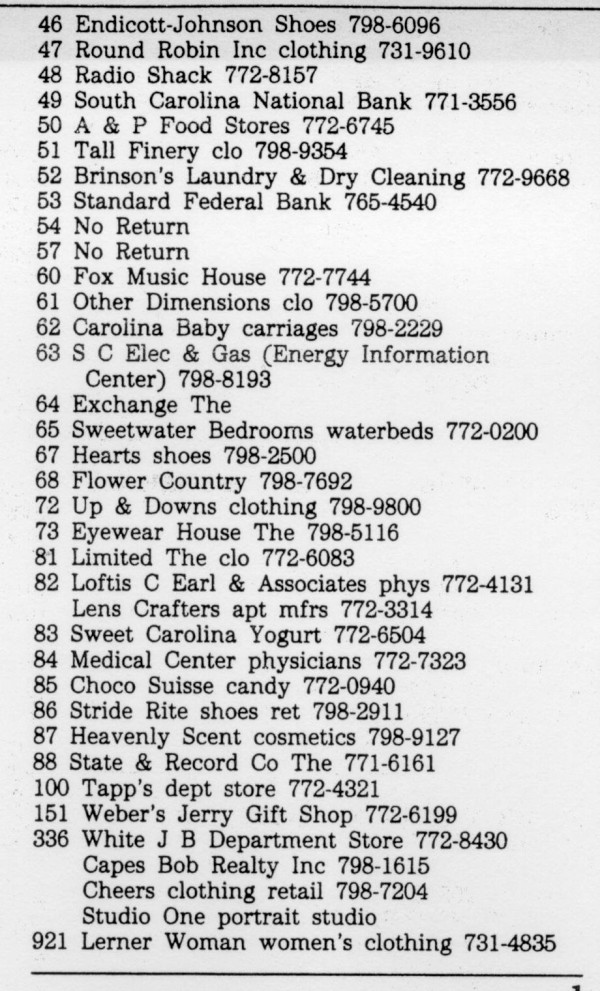 1992: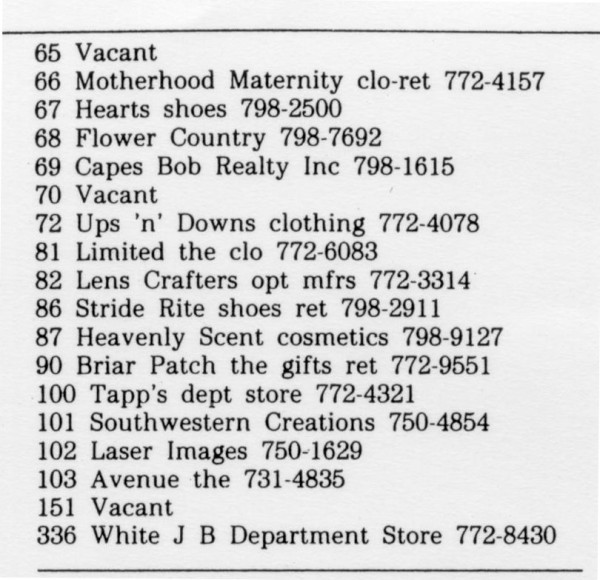 1997:
| | |
| --- | --- |
| 2 | Vacant |
| 3 | Dollar Tree |
| 4 | Vacant |
| 5 | Briar Patch |
| 6 | Baskin Robbins |
| 7 | Vacant |

UPDATE 17 June 2011: Added the leaseplan map from a link provided by commenter Andrew.
UPDATE 21 June 2011: Added [at top] an artist's conception of the original Dutch Square from an old Chamber of Commerce promotional book.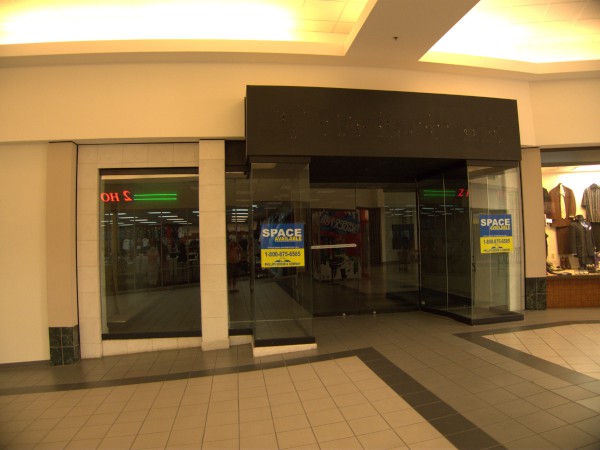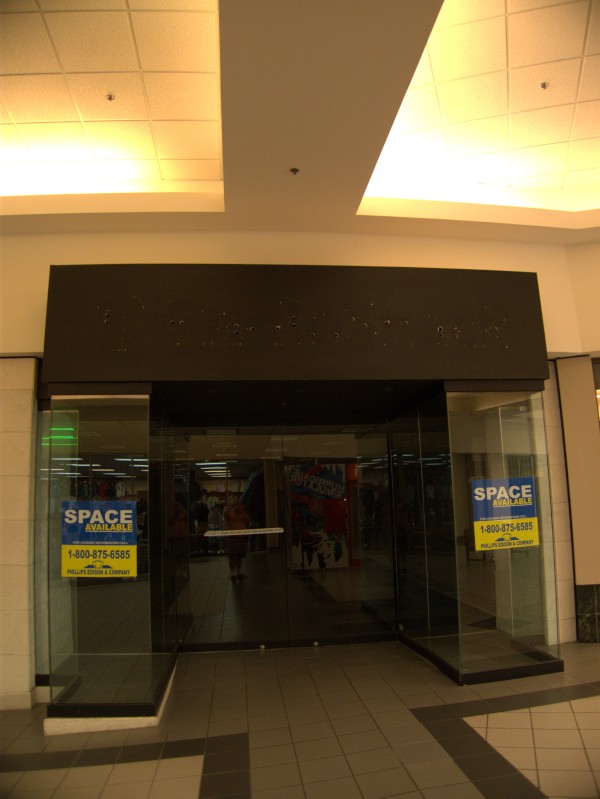 Radio Shack has been at Dutch Square since the mall opened, though not always in this location. I'm a bit hazy on the old layout, but think the original site was a bit further up the hill towards Tapp's. At any rate, as reported by commenter Andrew some time ago, they have now relocated this store from Dutch Square to the new Wal-Mart plaza, Bush River Village.
I believe this pull-out leaves The Rogue hair stylist as the only store which has been in the mall from the beginning.
(Hat tip to commenter Andrew)
Posted at 11:42 pm in Uncategorized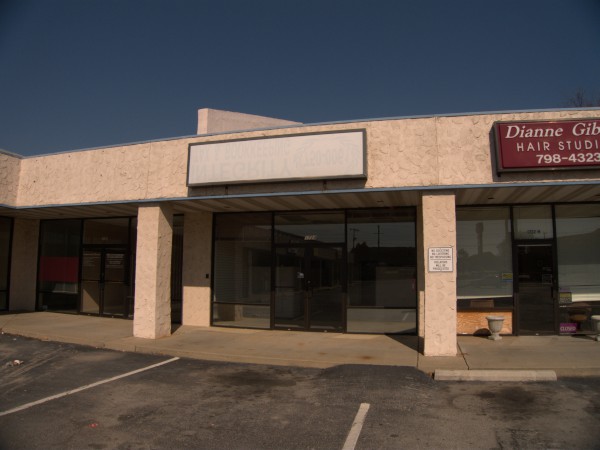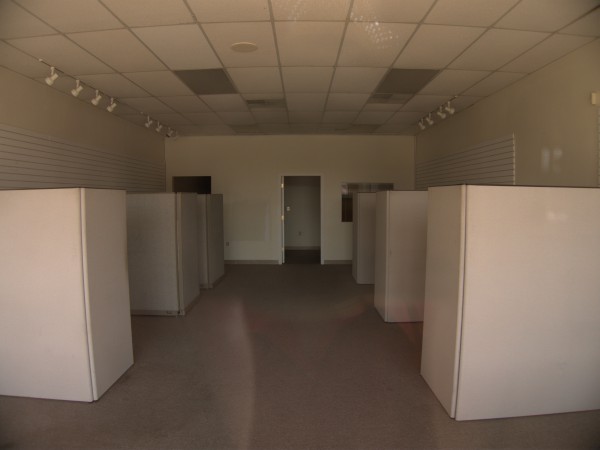 This vacancy is in the little strip mall across the street from Dutch Square, and just north of Palmetto Fine Cleaners.
You can see that the marquee is kept water-tight by reversing a sign for Integrity Tax & Bookkeeping. As far as I can tell, they are still around at 1230 Broad River Road (and in this year's phonebook) after having moved to another Broad River Road location in-between. I'm not sure when they would have been here, but it was probably a good while ago as googling for 1724 turns up Arch Paging instead. I think they have been gone a good while as well though, as in the phonebooks I have available at home, they are listed in the Feb 1997 one, but not the Feb 2007 edition. Of course, it's probably not a coincidence that the pager market essentially disappeared during that interval..
Posted at 12:50 am in Uncategorized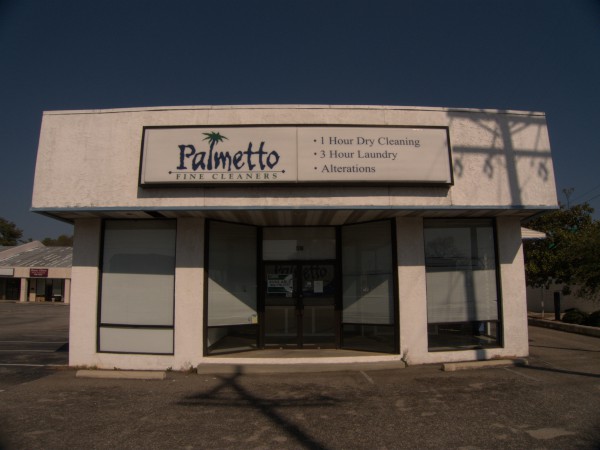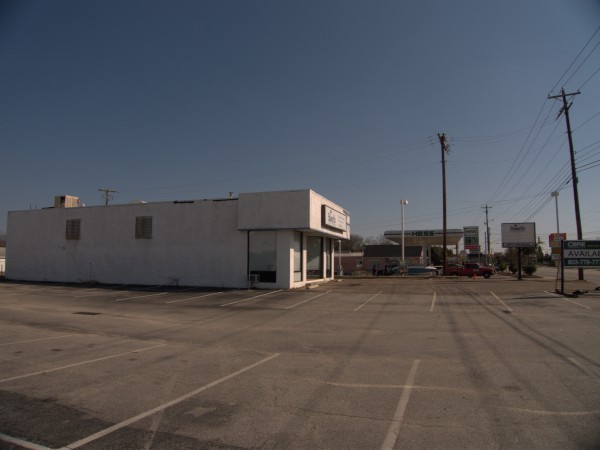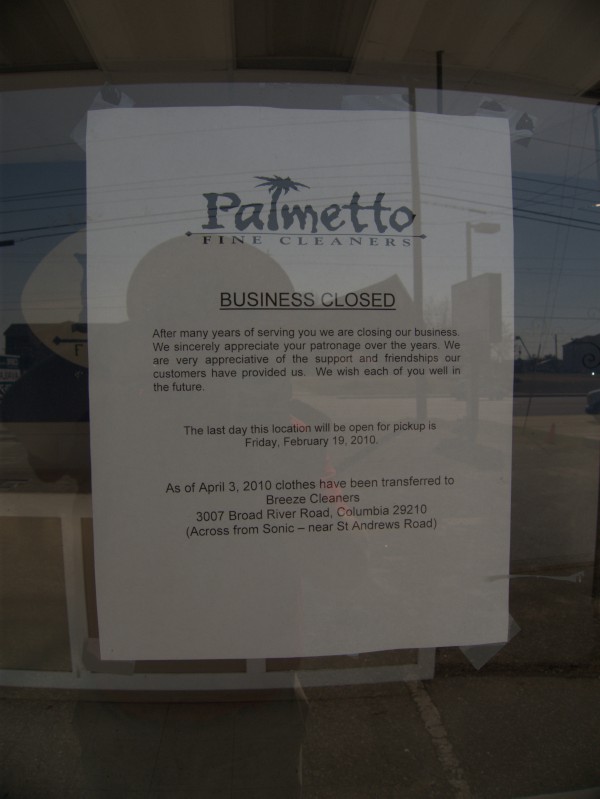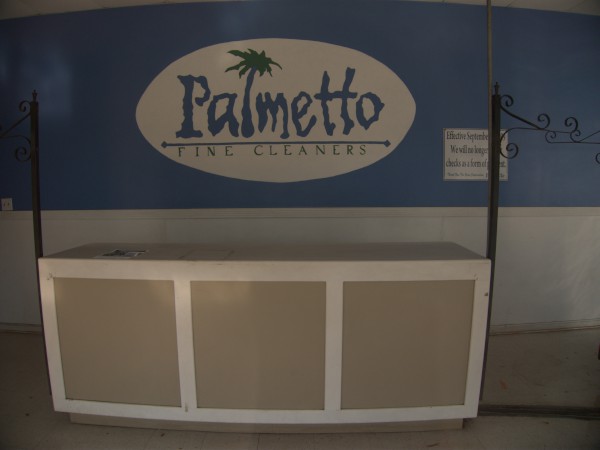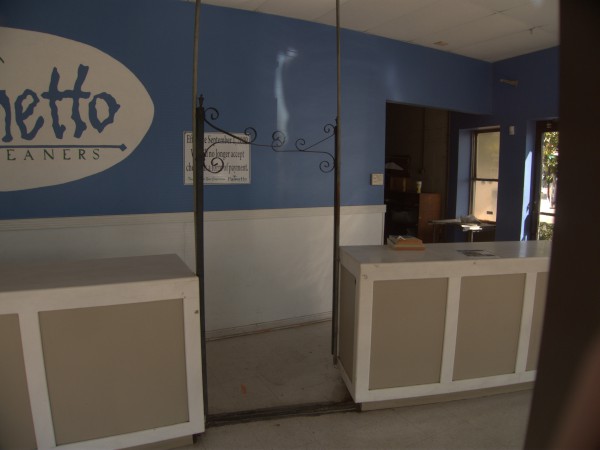 Palmetto Fine Cleaners was on the East side of Broad River Road, more or less across from Dutch Square and Boozer Shopping Center (though not exactly across from either). It's the outbuilding of a little strip mall there, and has a really nice logo, and interesting facade. It appears to have been an orderly closing, with stored clothes passed on to another cleaner.
They also had a location on Sunset Boulevard.