Archive for February, 2010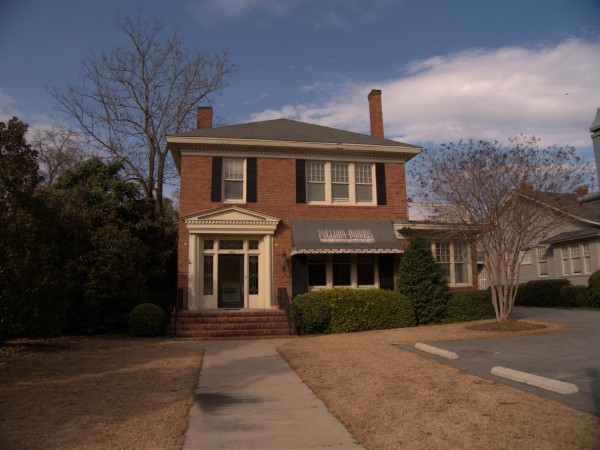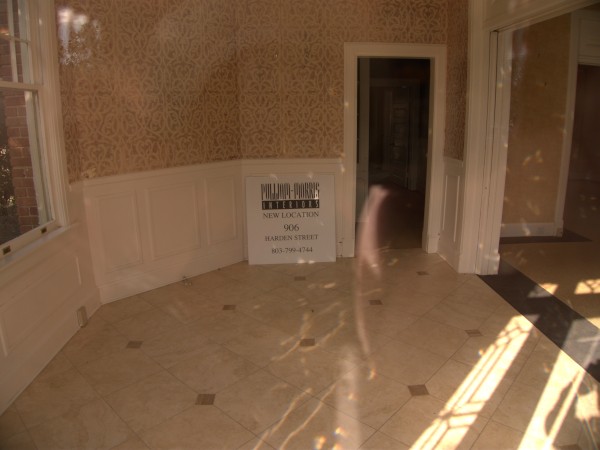 I was checking out Cantina 76 in the old Birds On A Wire location on Devine Street (it turned out to be closed on Sundays) when I noticed the building next door was vacant. It's a rather striking one -- a nice two story brick structure with multiple chimneys.
Since I'm not really an "interior design" person, it had never really struck my eye when it housed Pulliam-Morris (now located at 906 Harden Street), but it seems as though it would be a really classy location for a small law firm or accountancy.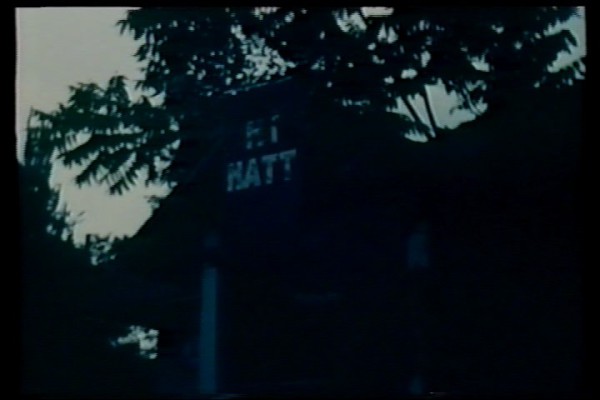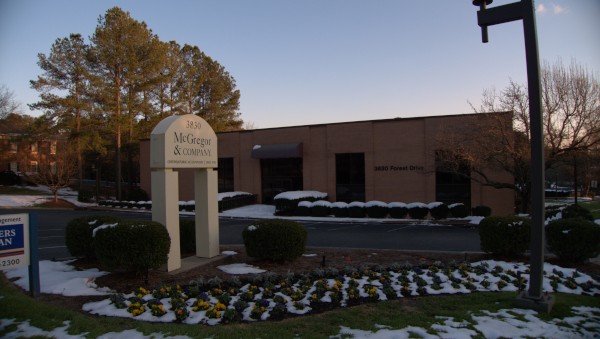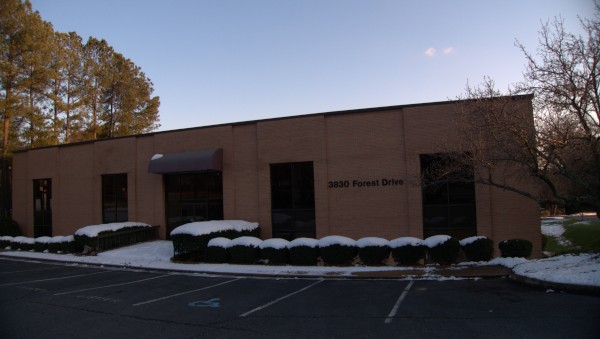 Well, there have been a lot of people over the past few years urging me to do this post. I have always put it off up until now as I have no personal memories of The Hi Hatt Club, and though I must have seen it many times up until I was 12, I cannot even recall the building. I was always hoping that I would run across a picture of the club, or would find an old ad that I could use to hang a post on, but that seems destined not to happen, so I will go with what I have been able to establish, and by consolidating various mentions made of the place in the comments.
Here's what I found out by looking through old phone directories last week. The Hi Hatt Club first appears in the Columbia Southern Bell listings in the August 1957 directory. The last time it was listed was in the December 1972 directory. At the start of its run, the phone number was given as SU-7-9143. That number was retained in each directory though with the advent of direct dialing the prefix changed from Sunset to became 787-9143. The name the club used for its directory listing was always Hi Hatt Drive In, and it listed under Clubs in the Yellow Pages though it never bought a Yellow Pages ad.
Given that other sources state that the club started in the 1930s, I'm not sure why listings only started in 1957. I suppose that in those days not every road-house felt it needed a phone, or perhaps the listing was under another name.
Here's what the Town of Forest Acres says on their web site in what seems to be a semi-official history of the town:


The town limits formed an irregular rectangle that paralleled Forest Drive. The original area of incorporation was two square miles with the northern and southern boundaries lying one half mile on each side of the road. The eastern boundary ran north to south a thousand feet to the east of Gill Creek. The western boundary lay two miles to the west paralleling the eastern boundary. The boundaries did not change right away, but over the years the city grew to the east and primarily to the north. Forest Acres was planned to be a residential area. Existing businesses were grandfathered in, but new businesses were not to be opened. Because of loopholes in the laws, this was not enforceable. To the chagrin of the local residents, the old Bethel School at the comer of Forest Drive and Landmark Drive (3830 Forest Drive) had closed, and the Hi Hatt (pronounced High Hat) Club had opened in the building. The Hi Hatt Club, an early form of nightclub, was in the area in 1935. The city founders would have liked to have seen it close, but it managed to stay open. Over the years, especially in the 1960's, the Hi Hatt Club was rumored to be a place of prostitution, or a "whore house," as such operations were called. Mothers shielded their children from it, but the Hi Hatt Club's reputation made it a big source of interest and a hot topic of conversation for teenage boys. Frowns and concern could never close it, but a good financial offer to purchase the land to construct office buildings finally brought it to an end. The city officials, from the beginning on, wanted only wholesome businesses in the area with protection and privacy for the nearby residential properties.
Here's a bit of information on the appearance of the club from commenter FirstDennis:


Does ANYbody remember the Hi Hat Club on Forest Drive, not too far from Beltline? I asked William Price Fox about it, because he is a wealth of info on stuff like this, but he cannot recall it. I swear I'm not making it up, though. It was a white wooden building. Had a neon sign shaped like a top hat.
Commenter BR suggests the place was informally known as Goldie's:
Speaking of Forest Acres places, when Forest Dr was just 2 lanes (yes, how many of us remember that!) there was a honky tonk in the pine thicket about where the gold-glass reflective building is now located. It was called GOLDIES. Anyone else remember that?

......
......

Again, maybe the Hi Hat club was owned by 'Goldie', so maybe they were the same. At the time, a frequent visitor to the place always called it the latter.
Commenter Michael Taylor passes along this information from his uncle:


Hi-Hat Club update: My 91 year old uncle is the last remaining person of that generation alive for me personally, and I've been hitting him up for city history a little at a time so as not to wear him out. The latest nugget should tickle all the "Hi-Hatters" out there. Dig this, before it was a honky tonk the building was a 2-room schoolhouse and my uncle went there for a bit. Unfortunately he is not a photographer and doesn't even have a photograph of his old garden center. Oy vey!

Something a little less certain that I remember from my father talking about the Hi Hat Club back when it was still a working honky tonk in the 1960s is his insistence that a couple of scenes for the cult Robert Mitchum movie "Thunder Road" were filmed there in 1958 or so. According to this wikipedia entry for the movie, most of the principle filming was done in Asheville, NC, so this at least puts the production crew to within a few hours drive. It's not uncommon to film several locations for one final composited location. In other words, if you were filming a honky tonk scene, you may film the interior of some place on the outskirts of Asheville and the exterior of some distinctive juke joint in the suburbs of Columbia SC and then edit them to look seamless. It seems excessive, but often one place looks better on the outside and the other place looks better on the inside and because they can, film crews do this stitching all the time and you'd never know it.

Going against my father's story is that the South Carolina film database doesn't have "Thunder Road" listed, however it mostly lists the films that have been primarily filmed here. It does list a "Thunder In Carolina" stock car movie (with Rory Calhoun and Alan Hale, Jr., the skipper from "Gilligan's Island) filmed in Darlington in 1960, which my father could have been confusing with "Thunder Road". But on the side of a film crew having filmed a few scenes at the Hi-Hat Club for "Thunder Road," here is an interview with Mitchum's son James on the 50th anniversary of the film where he mentions that some of the inspiration came from their South Carolina cousins' moonshining and fast driving. I could see Mitchum coming down the short drive from Asheville for some scenes at the Hi-Hat Club, it was such a wild looking little honky tonk. I suppose one way to solve this would be to rent both movies and watch them with hawk eyes and keep an eye out for that crazy neon sign on top of the club. And speaking of signs, wonder what ever happened to that sign, bet it's at the bottom of a trash heap somewhere.

I can see that place in my mind's eye just as clearly as this computer screen, but sadly, 41 years or more later it's not enough, especially with websites like this. Right this very moment there is a box of photographs with photos of places like the Hi-Hat Club and YOU may know the person who has them.
Comments from anyone who actually visited the club are welcome (and you can be anonymous if it really was an establisment of ill-repute at some point :-)! Pictures would be great too..
UPDATE 14 Dec 2010: I got the Montgomery book for my birthday. You can get it here:
Anyway, there is a section on the Hi-Hatt Club. To answer some questions asked here:
1) Yes, 'Goldie' was the proprietress.
2) The 1968 movie with scenes at the Hi-Hatt Club was not Thunder Road, but The Road Hustlers. (It does not seem to be available on DVD or VHS).
3) The book doesn't definitively settle the question of whether the Club really was a house of ill repute, but states "Due to a renewal of complaints about the Hi-Hatt Club's liquor violations and rumors of prostitution, SLED (State Law Enforcement Division) raided it in 1973.
4) There are no exterior pictures of the club given.
UPDATE 20 March 2012 -- Well, The Road Hustlers has surfaced (subtitled in Norwegian, of course). I have not watched the movie as such, but simply fast forwarding through it leads me to believe there is only one scene set at The Hi Hatt Club, stills of which, and a youtube embed, are below.
The exterior shots at the beginning (Hi Hatt sign) and end (front porch of Hi Hatt) are definitely the club. Unfortunately they are so dark as to be almost invisible. I don't *know* the interior shots for the scene to be the actual Hi Hatt Club, but it seems unlikely that a shoestring drive-in quickie would build a sound set for such a thing. Perhaps some old Hi Hatt patrons can comment..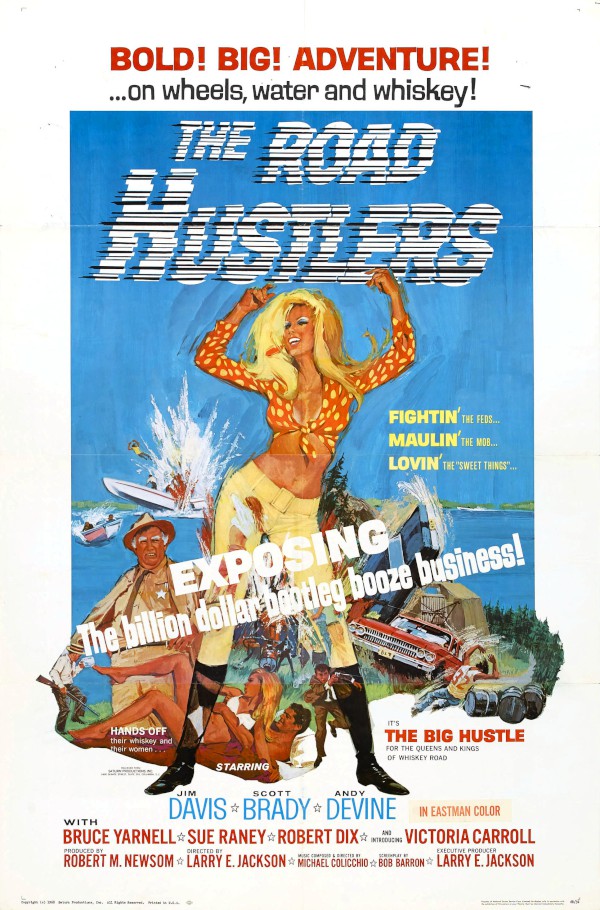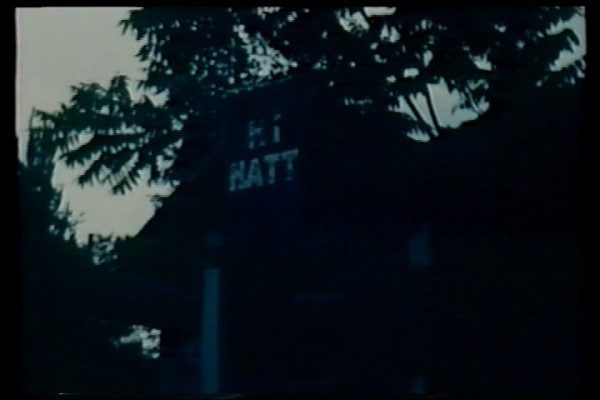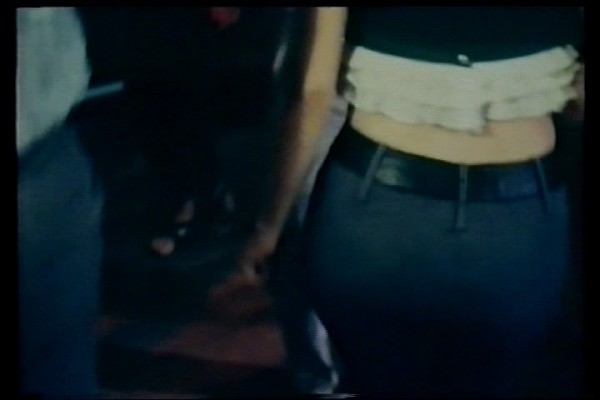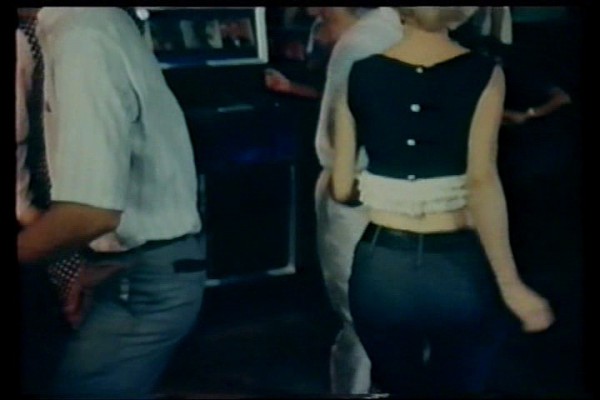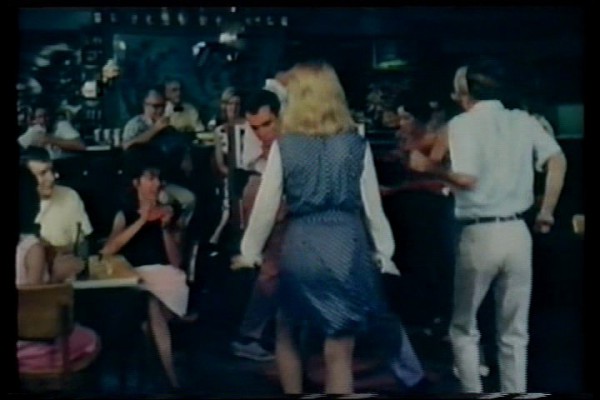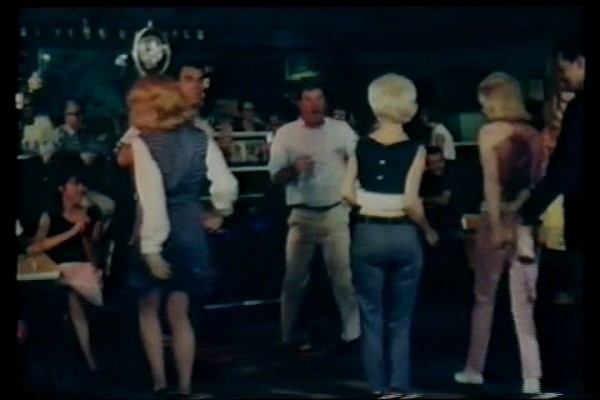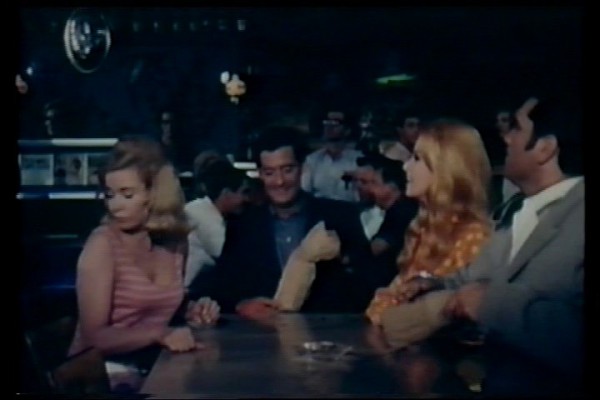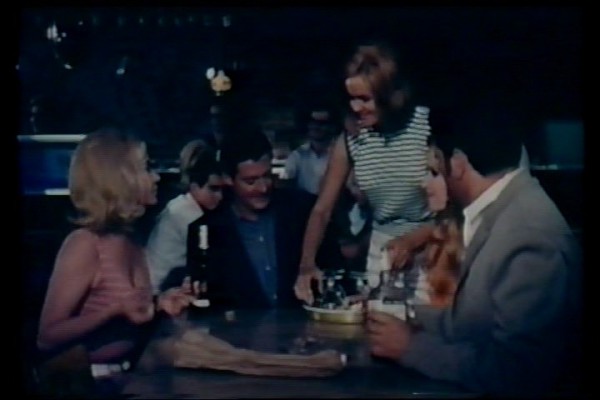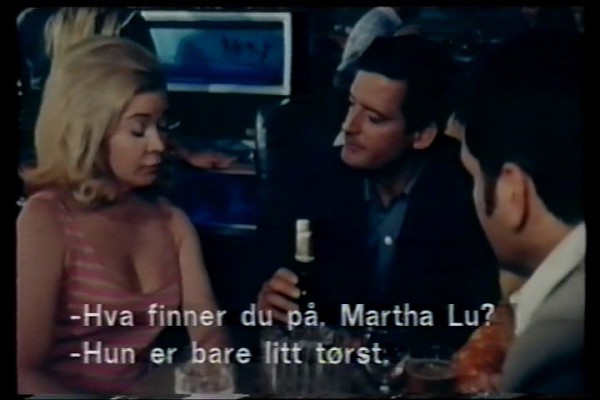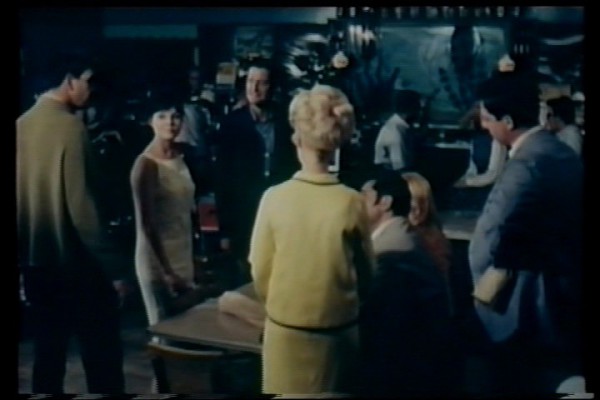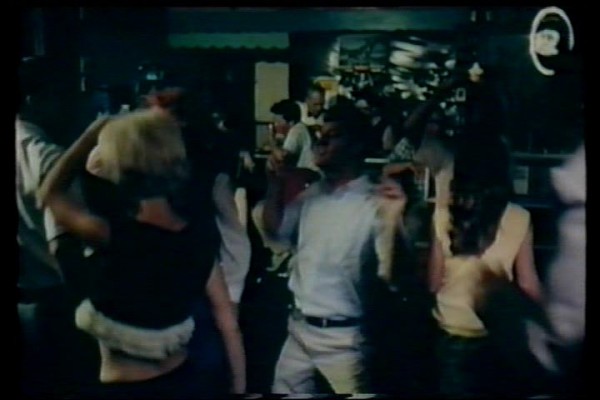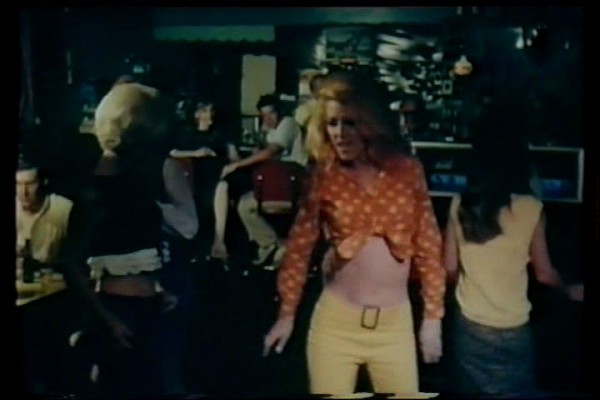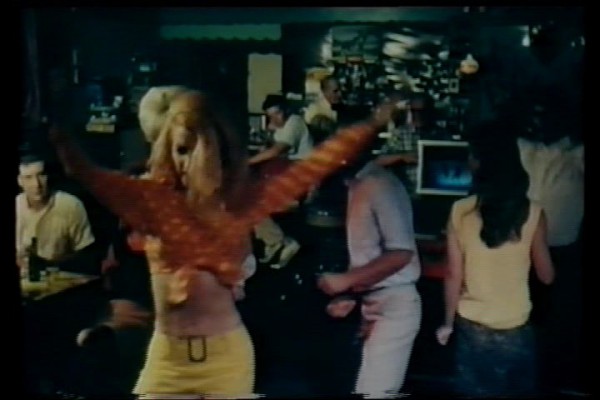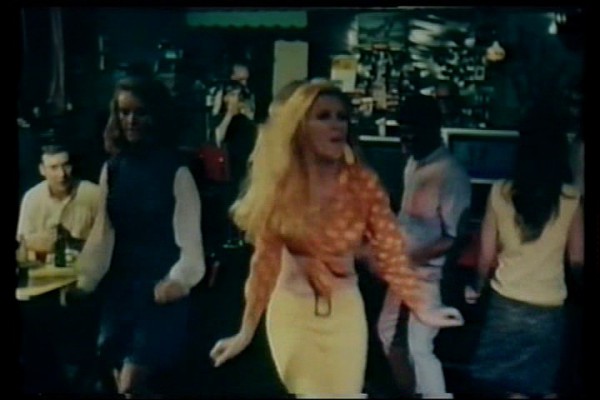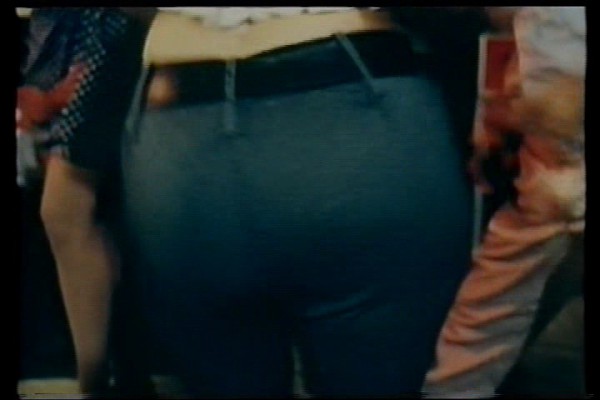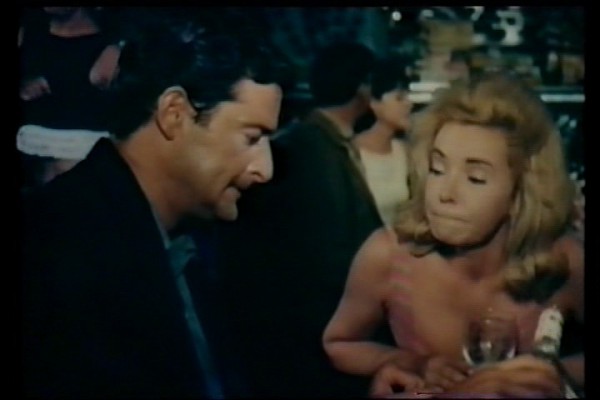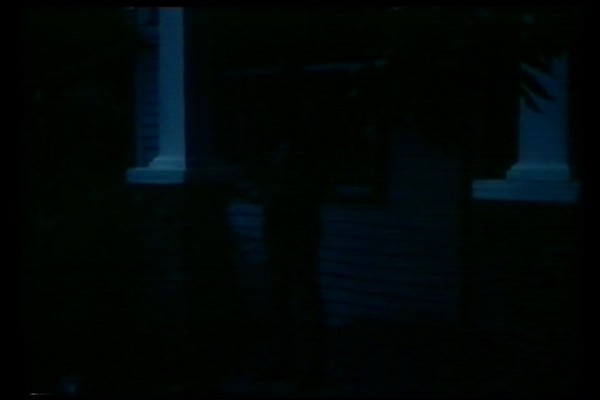 Posted at 9:34 pm in Uncategorized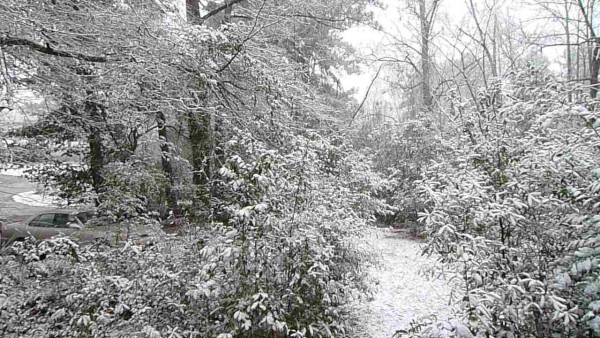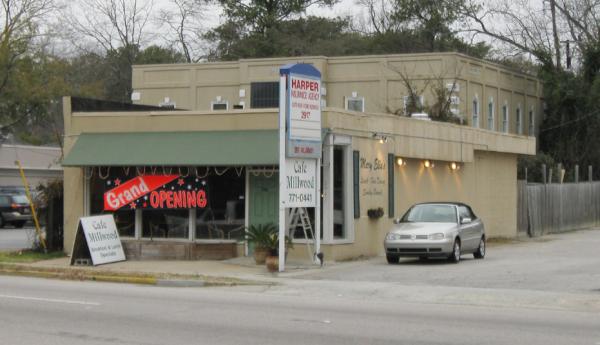 This picture comes from commenter Dennis, who says:
I was very excited when Mary Ella's opened about a year ago because I'm in this neighborhood a lot and there's nowhere to eat lunch. (2911 Millwood is across the street from Epworth Children's Home property.)

I went exactly once and the food was good, and hot, and not overly expensive, but... you know how sometimes a place just isn't for you even though you couldn't say why? Maybe it's because the place is so tiny -- about 10 tables -- and soo quiet. Great place to read I guess. They advertised a southern homemade style buffet, but the building is so small the buffet stayed on the stove in the kitchen and the one waitress brought you what you asked for from a chalkboard menu. Made me self-conscious about seconds and thirds, which to me is the point of a buffet.

So Mary Ella's is done and the banner promises the grand opening of Cafe Millwood. Could not tell if they're open yet or not. I peeked through the windows and did not see any change at all from Mary Ella's. The sign says breakfast which will be great if true.
I do know that feeling. In a small place especially, you can get too much attention.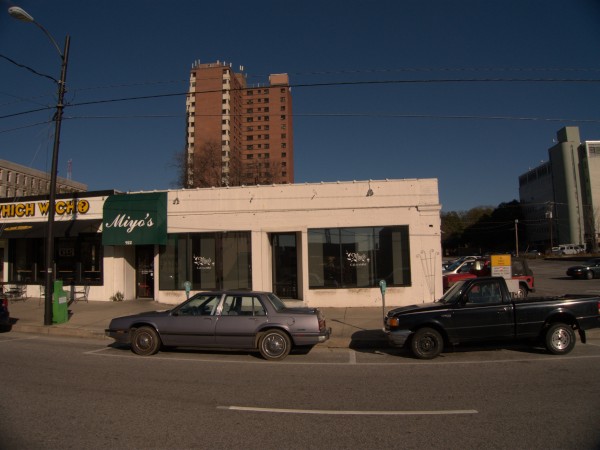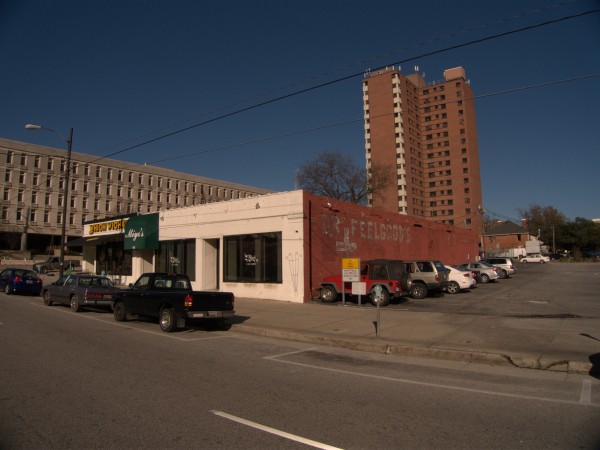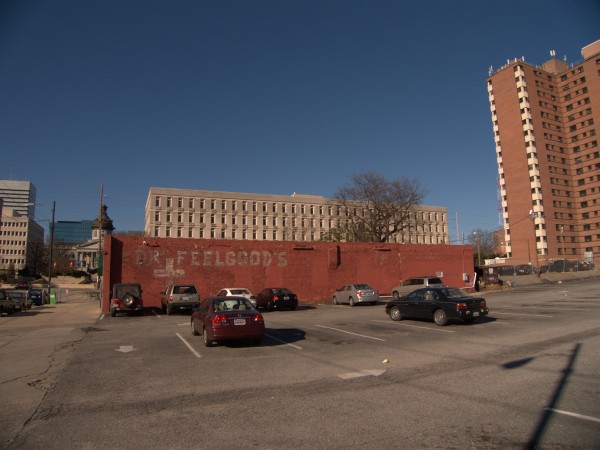 Someone mentioned in Have Your Say a while back that they thought Miyo's on Main Street was closed. When I was in the area and decided to check it out, I found it to not be the case.
However, in looking at the Miyo's building, I noticed the old wall markings for Dr. Feelgood's, a place I had never gone to and had not even thought about for years. In fact, while I had heard the name, I never realized that this was the location. I just assumed it was in Five Points or on Rosewood. (I also have sort of a mental blank spot for Main south of the Capitol -- If someone says "it's on Main Street", I automatically think of Main from Gervais to Elmwood..).
UPDATE 13 Feb 2010: Changed closing date from "1980s" to "mid-1990s" based on comments and looking in the 1998 phonebook.
Posted at 10:31 pm in Uncategorized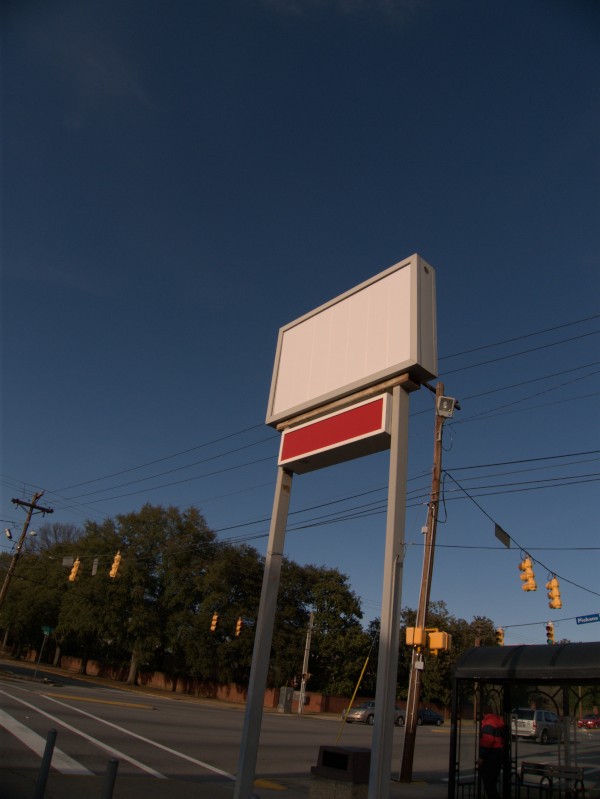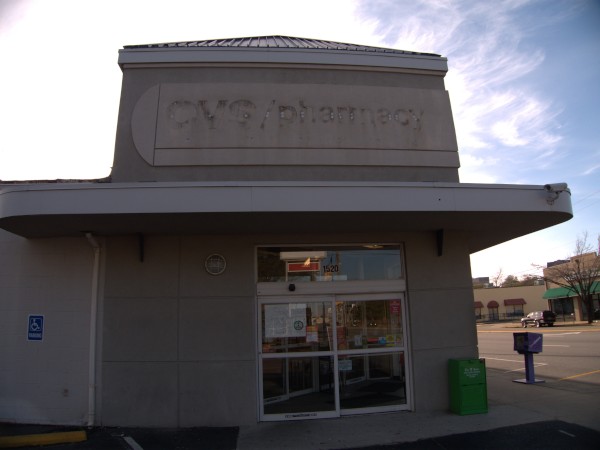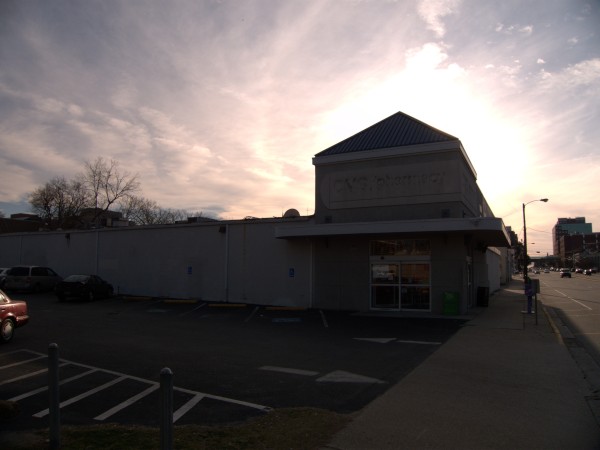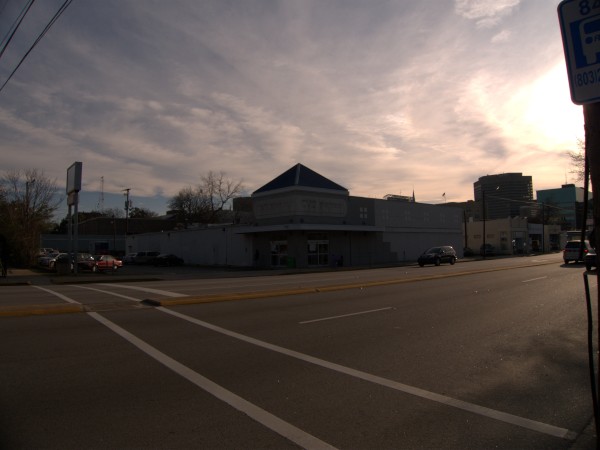 I first wrote about this building in a closing for The Big T (Taylor Street Pharmacy).
After The Big T sold out, CVS ran the old pharmacy as one of its stores for a number of years though it was no longer a 24-hour store, and in fact was not even open on Sundays. I guess the rise of 24 hour Wal-Marts pretty much obviated the need for an all-night store, and the downtown location was just not a draw anymore for residential shoppers.
As of today (10 Feb 2010) it appears that they are still moving things out of the building. There was a rental truck in the lot, and I saw a couple of people go in and out.
UPDATE 9 March 2011: Added the store number (5766) based on the comments.
UPDATE 10 March 2011 -- Remodeling work is ongoing, and some of the original Taylor Street Pharmacy signage is visible now: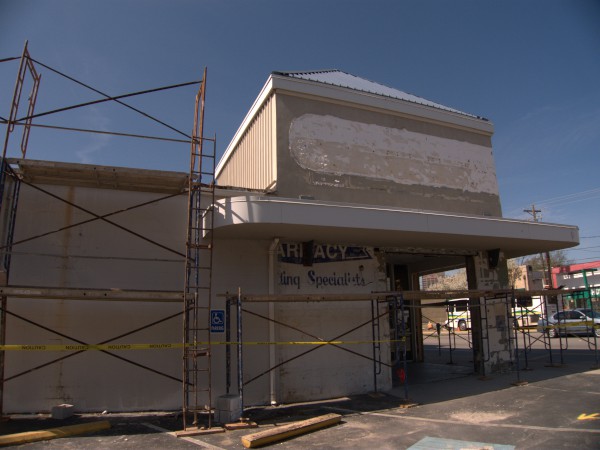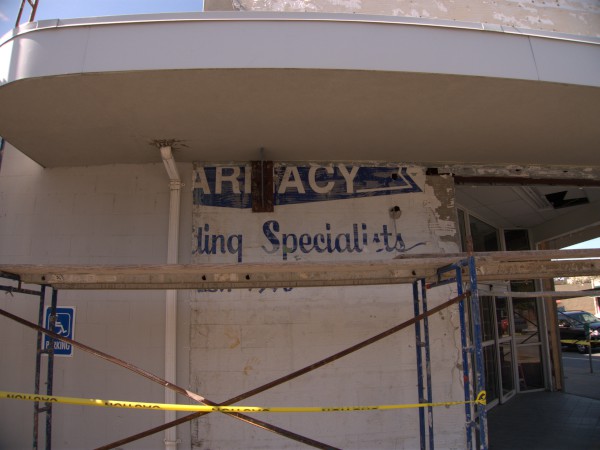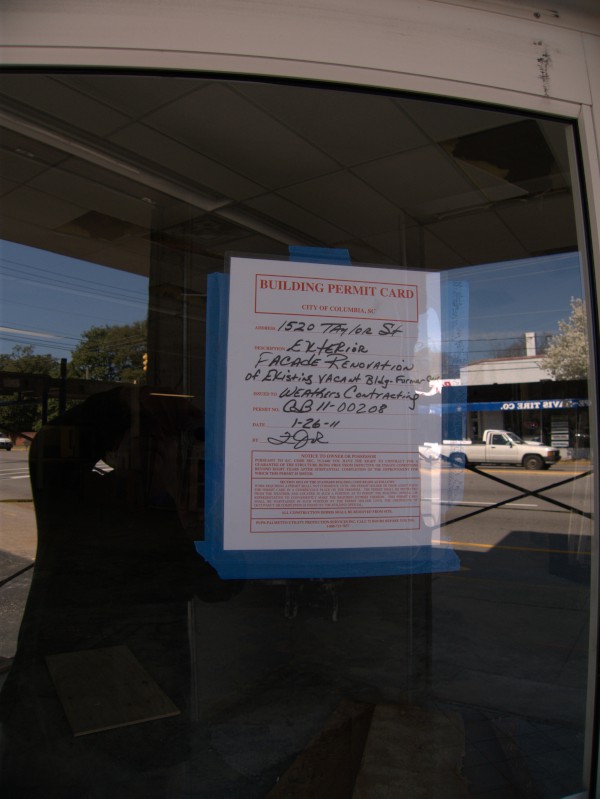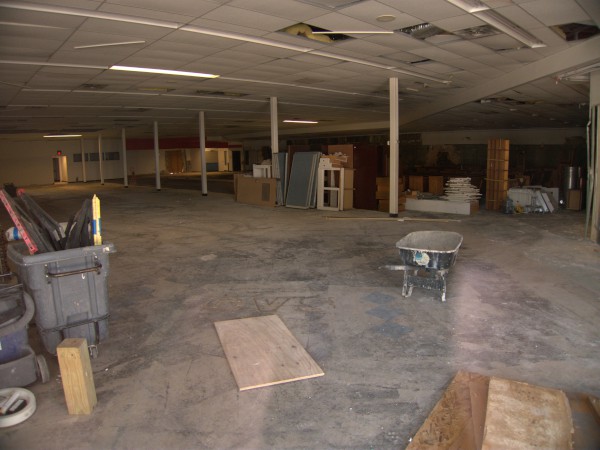 Posted at 12:30 am in Uncategorized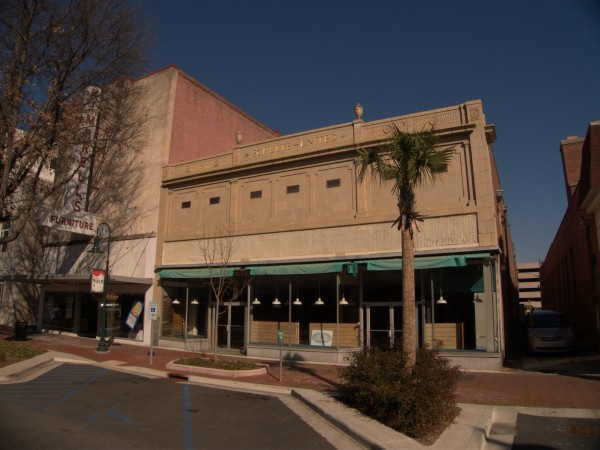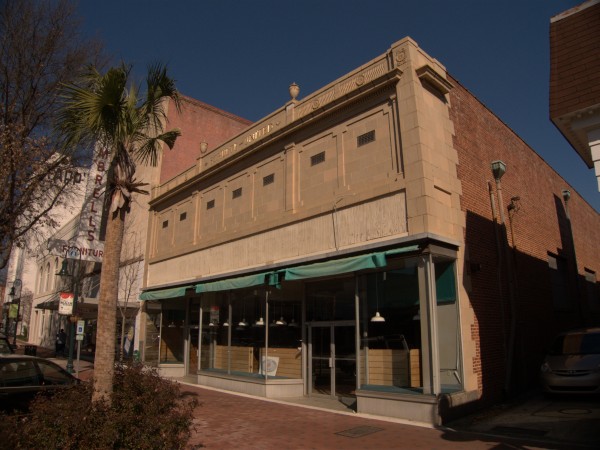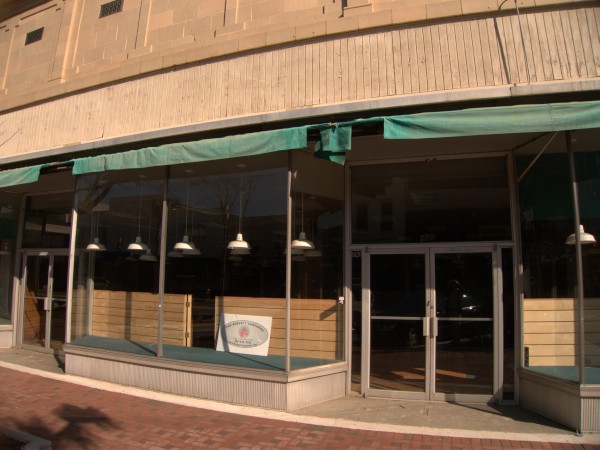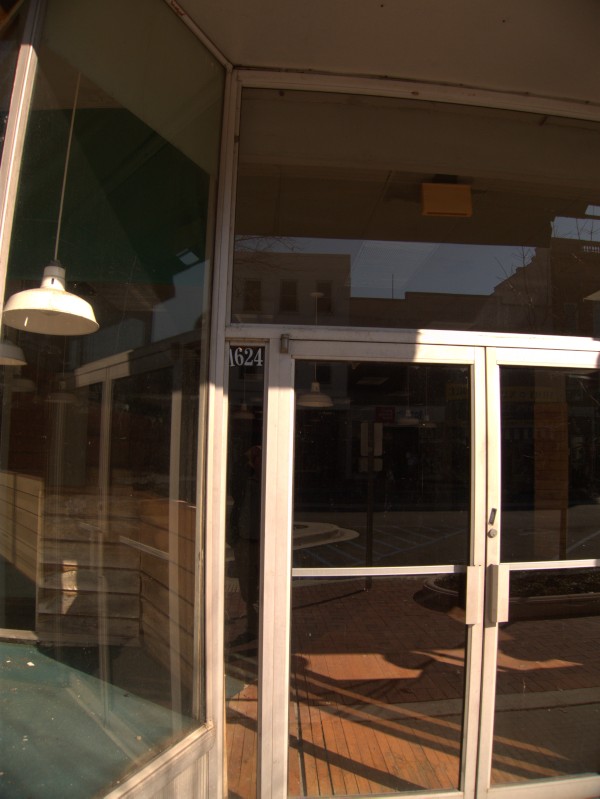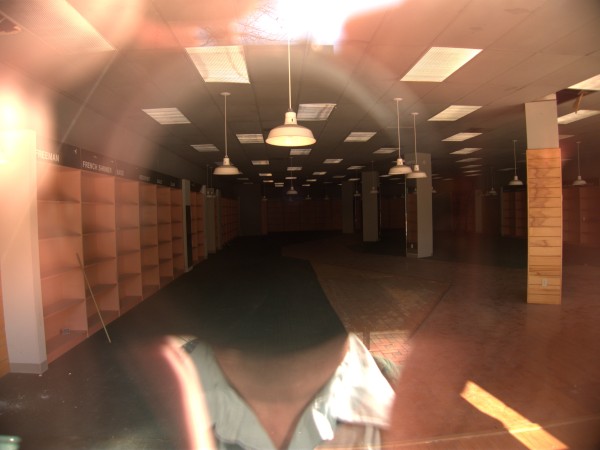 Here's another Main Street landmark, The Shulte-United Building (which also comprises 1624 Main Street). Look at all the gold and filigree along the roofline!
I don't actually know what Shulte-United was or sold, and while I can find out on the web that the place is on Historic Columbia Landmark list, nothing besides that bare fact is mentioned.
Normally, googling a street address will bring up a good bit of useful information about a place's retail history, but the most recent cites I'm getting for this place are that it was the 1996 headquarters for the Cliton/Gore campaign (that web site is still up!)) and the South Carolina Democratic Coordinated Campaign HQ during the same time period. The interior seems to have seen work since then, but if there was another occupant, I'm missing it.
Given the nature of the architecture it's perhaps not surprising that the realty agency whose placard is in the display window seems to specialize in Art Deco properties in Miami.
Posted at 11:39 pm in Uncategorized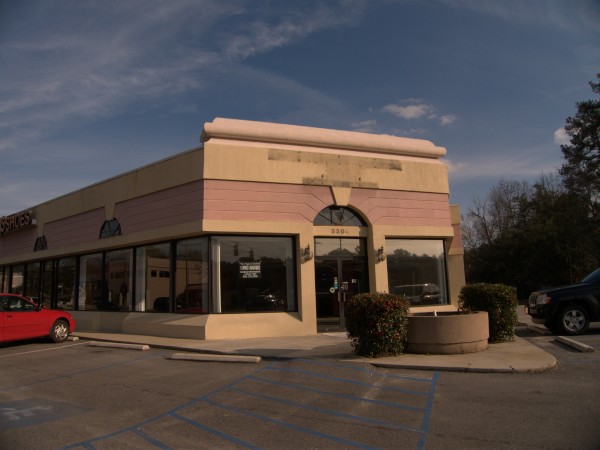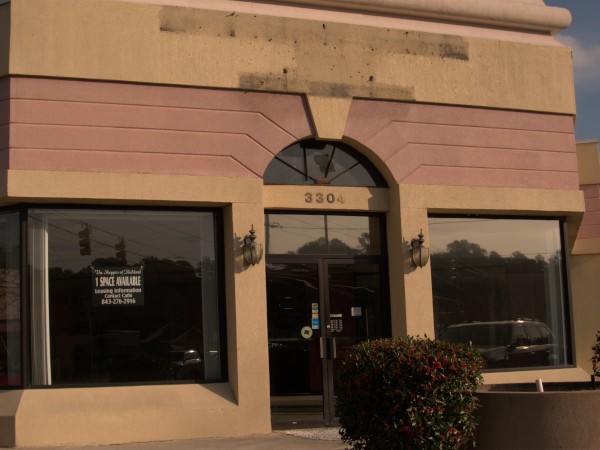 In my childhood, this little strip in front of Richland Mall was the first (or first I knew of) location for Ambassador Animal Hospital, which later moved down Forest Drive east of Trenholm. Our dog always seemed to know when the car was headed in that direction. She would always act a bit off there, and I vividly recall the one and only time that she snatched a fly from the air and ate it was in the Ambassador lobby.
Since then the strip has been through a major overhaul, possibly at the same time the old Richland Mall went to the enclosed "Fashion" incarnation though I could be wrong about that.
I know that Wild Birds Unlimited was there for quite a while, but I never had the need to go in. I noticed the other day that the building was vacant, and a google search reveals that WBU has moved to the Piggly Wiggly plaza by Cardinal Newman.
UPDATE 6 March 2010 -- Here's the new location: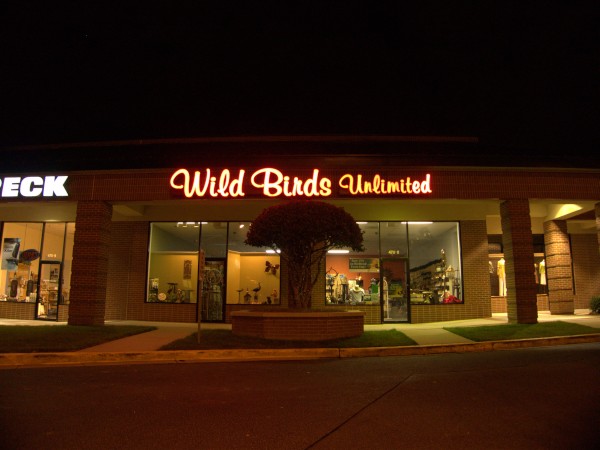 UPDATE 8 June 2010 -- Looks like some work is being done on the old location: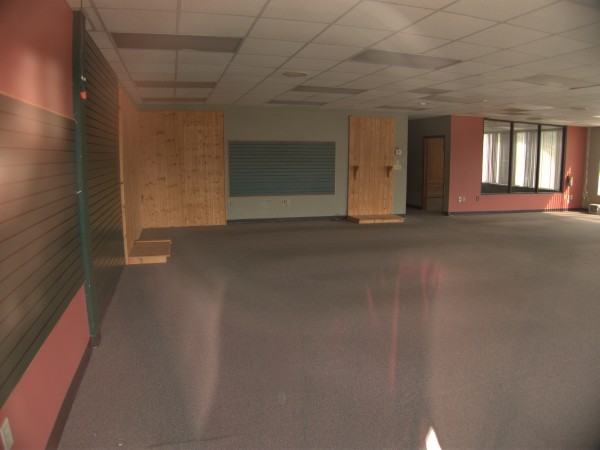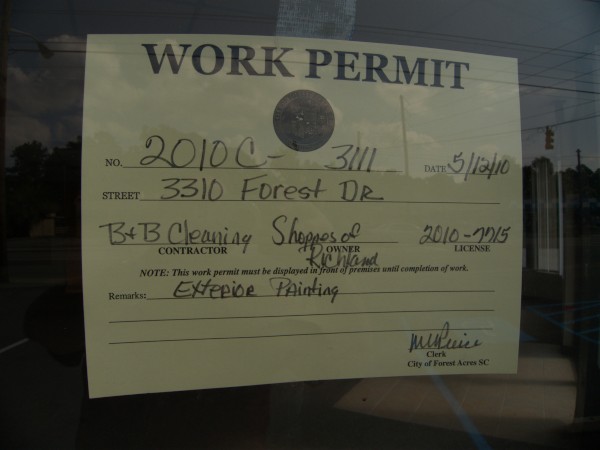 Posted at 12:34 am in Uncategorized
I noticed on Google Analytics a lot of traffic coming in from a link on your site.
Welcome!
Some of the places you mention do have entries here including:
Take a look at the Alphabetical Closings page for more of your favorites!
Ted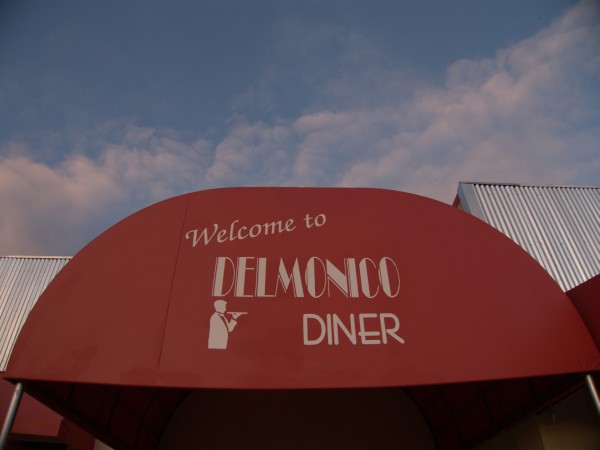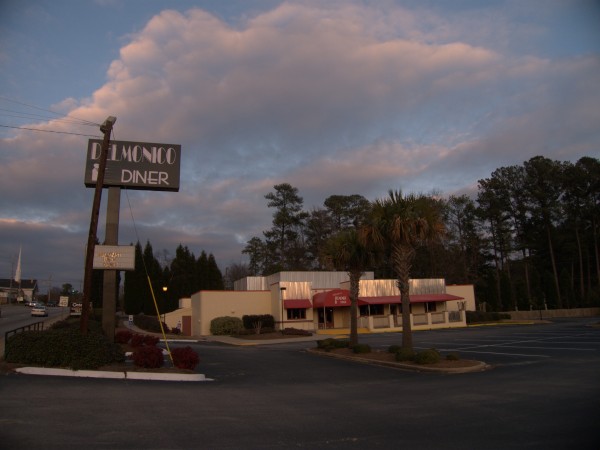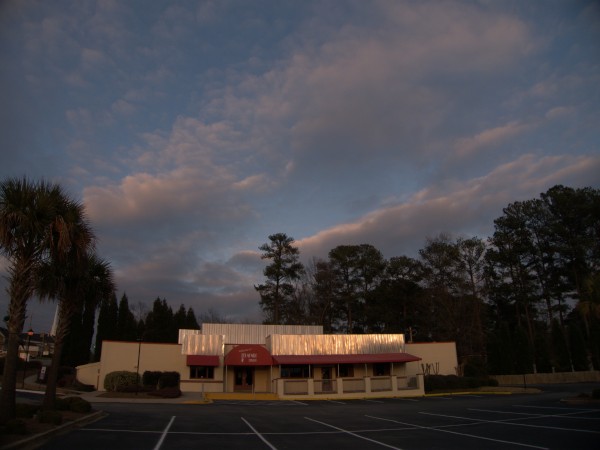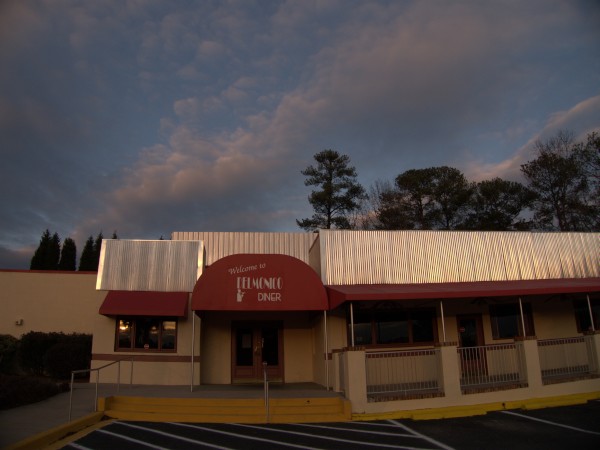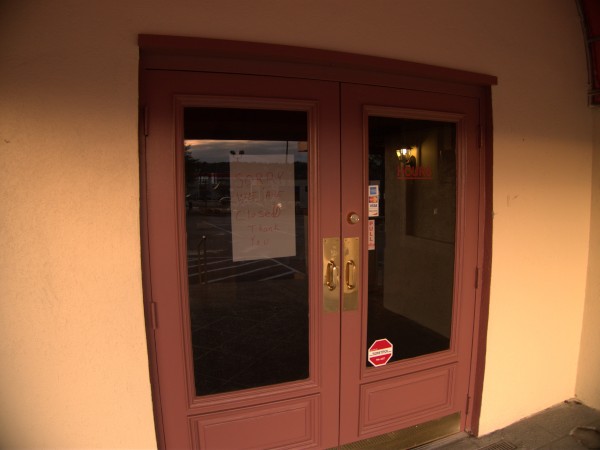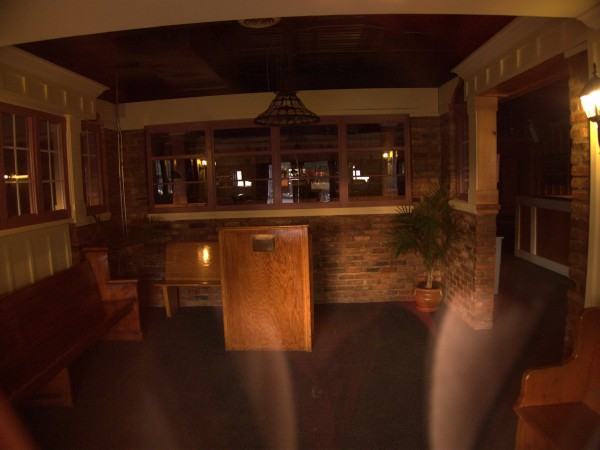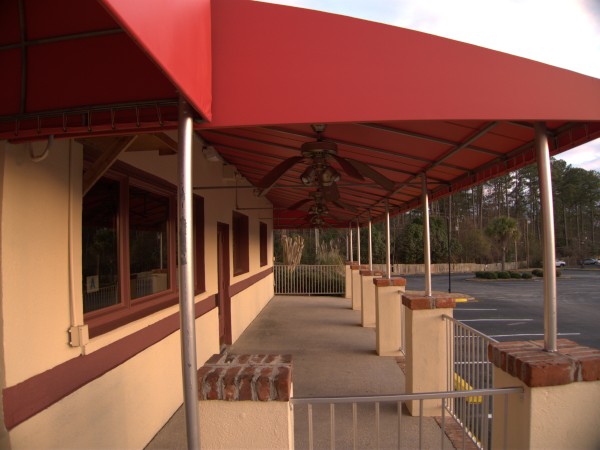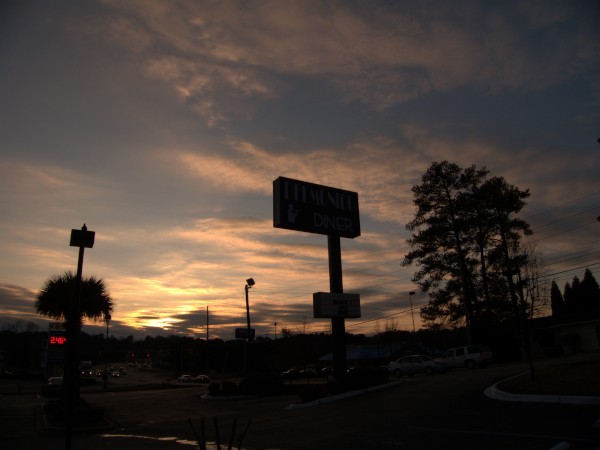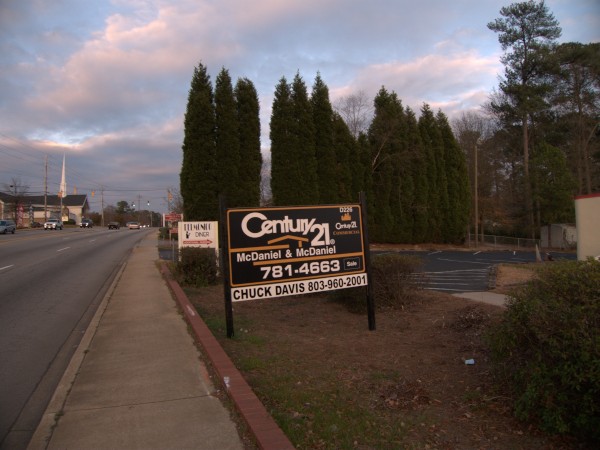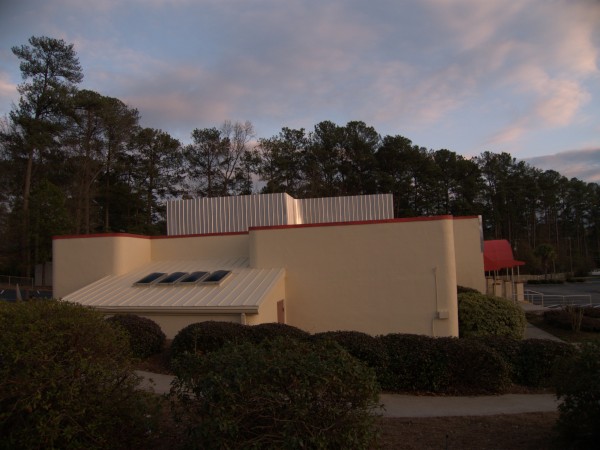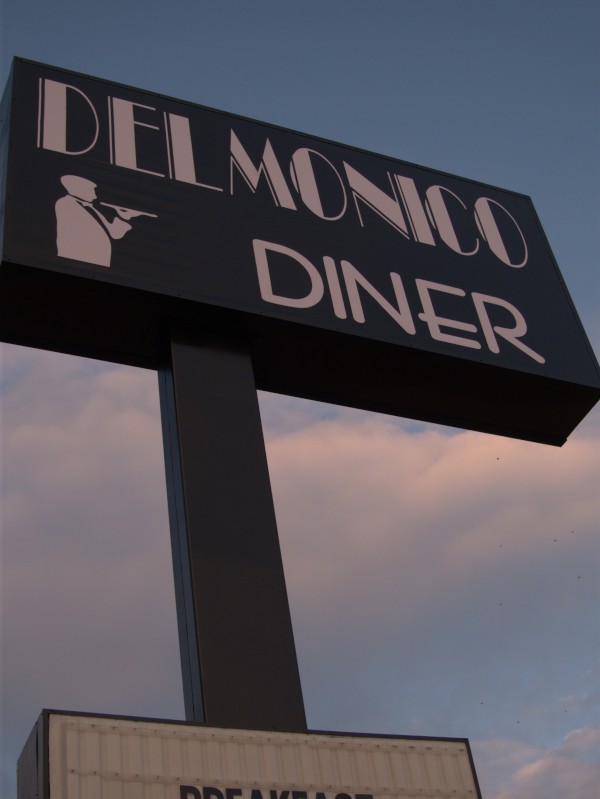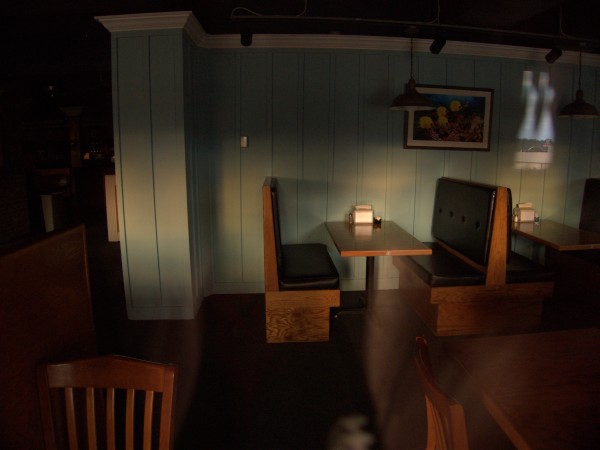 I first wrote about this hard-luck building on Saint Andrews Road near the I-26 interchange when it had stopped being a D's Wings. (It had been a number of other things even before that). The second time I wrote about it was when it had just stopped being Baja's Southwestern Grill.
This time, it has just stopped being Delmonico Diner, something it had been in preparation to start being for quite a while. I drove over a few weeks ago to see the state of the place, and I believe the roadside sign said "open", but they were turning away customers who actually parked and tried to go in. According to commenter Alicia, when the place did open for real, they only made it for a total of three days before closing the doors. I'm sure there's a sad story there, and I'm sorry to see that.
The building is up for sale again, and I suppose it is well fitted as a restaurant, but I have to say that if I were looking to start an eatery somewhere, I think I would have to consider this spot's track record and look elsewhere.
(Hat tip to commenter Alicia)